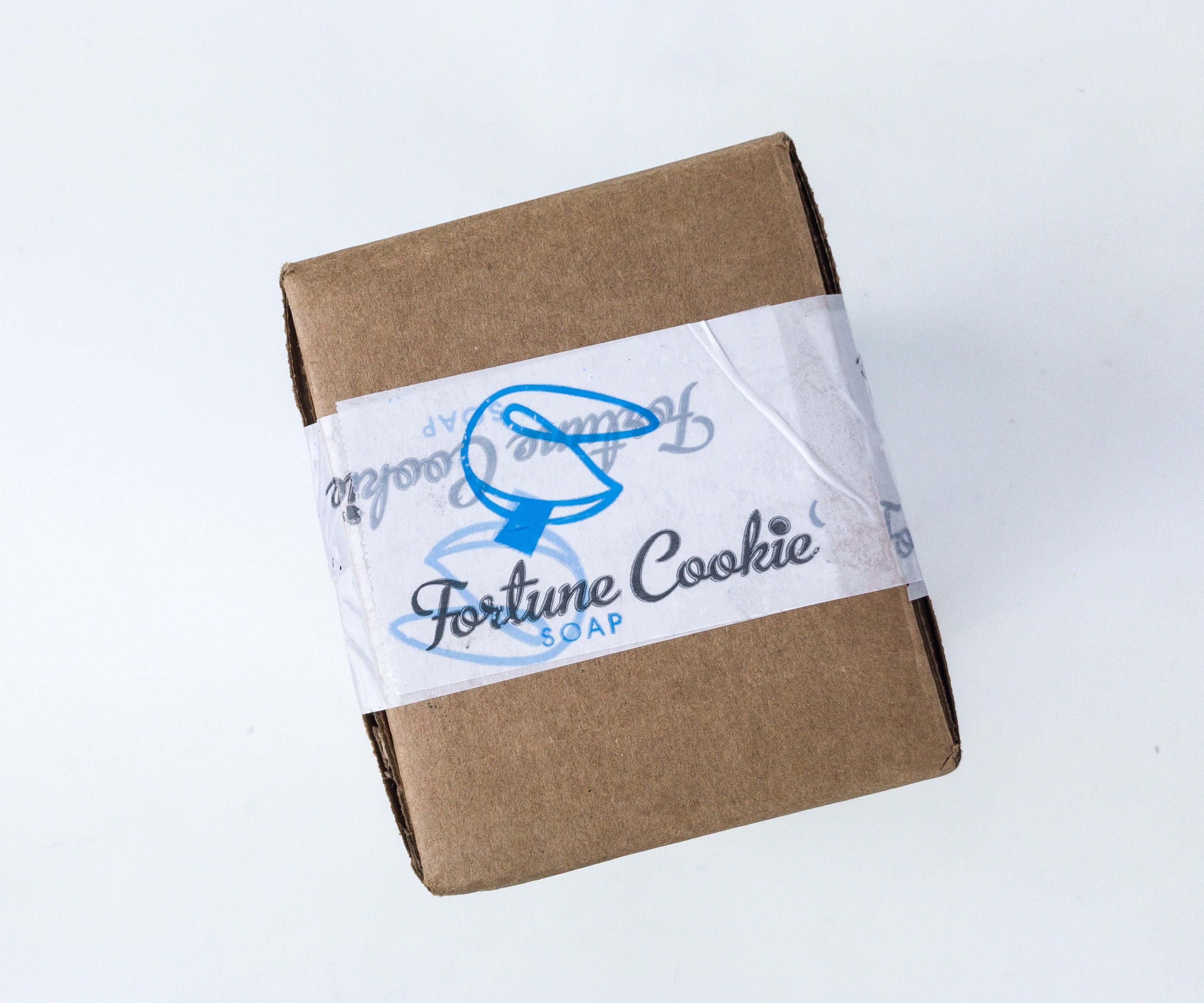 The FCS of the Month Club is a monthly subscription from Fortune Cookie Soap that features goodies from FCS. The box is now $16.95 a month with free shipping. You can also subscribe just quarterly.
The 2019 version of FCS of the month features $40 in value every month, with 1 full-size product and 3 deluxe samples. See all the details here. There will be a $10 discount code off $25 purchase that expires in 30 days emailed to you with your subscription.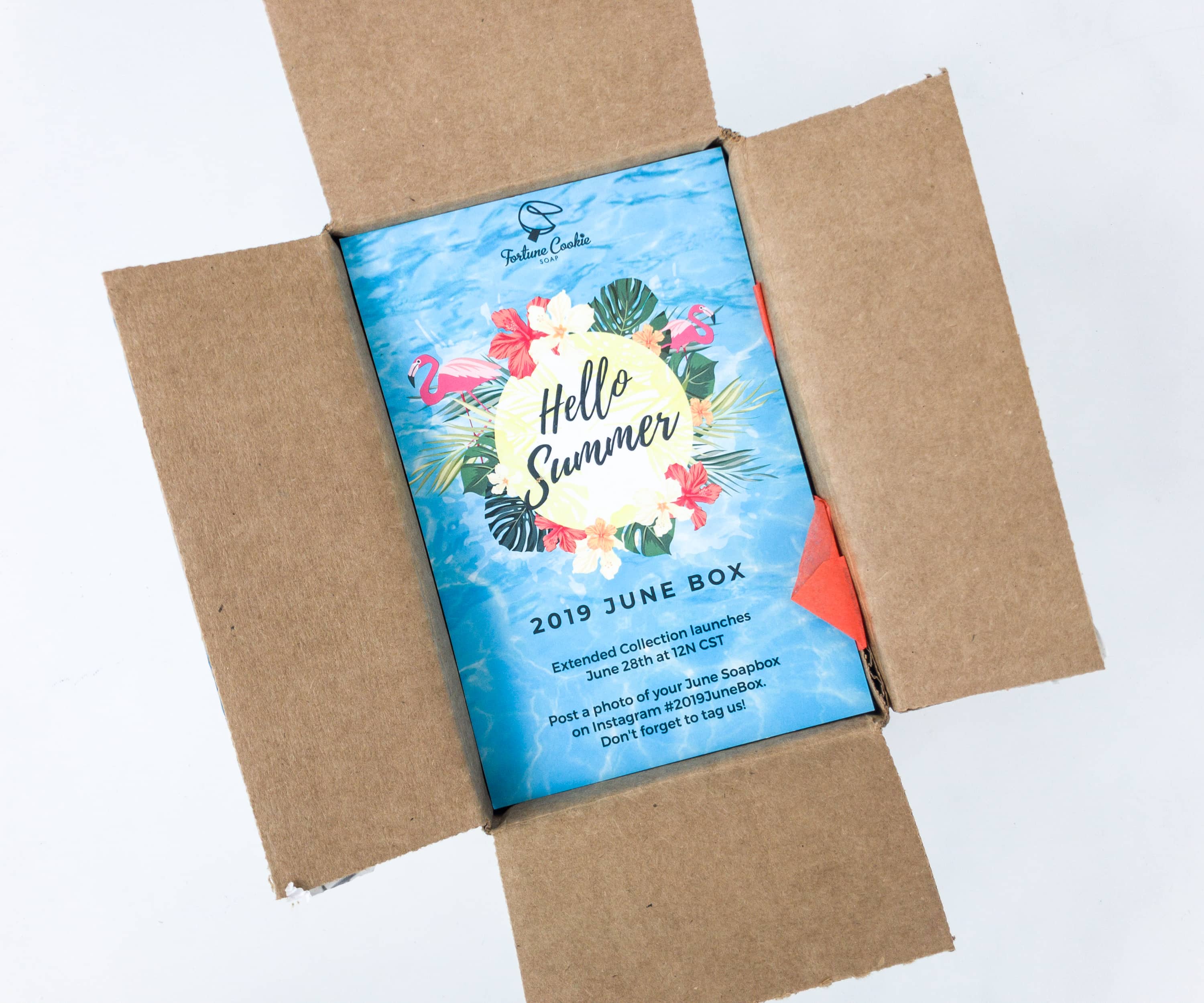 A card is placed on top of everything.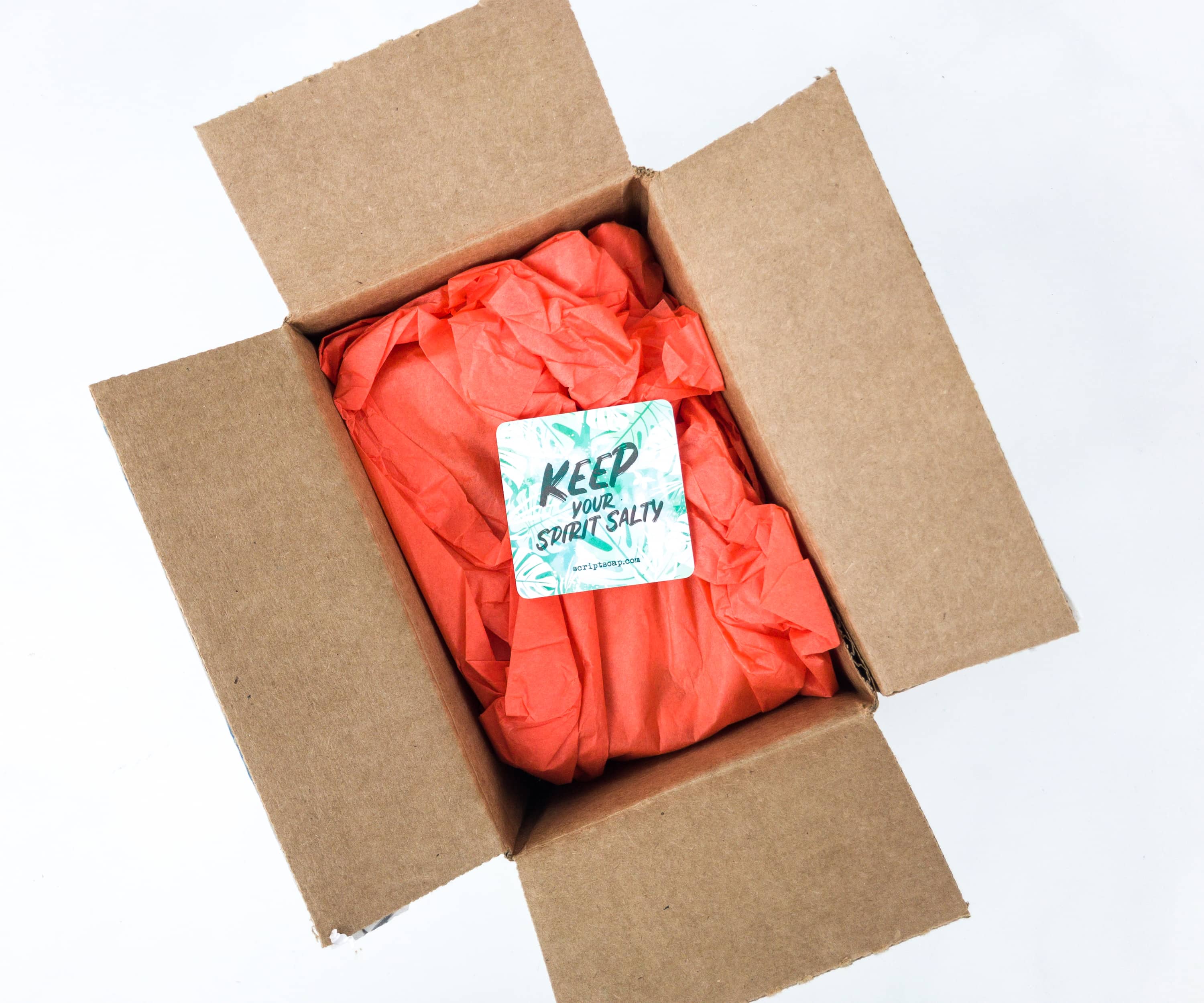 There's also a small card that says "keep your spirit salty." The items were wrapped with orange tissue paper.
I love the tropical vibe of the card!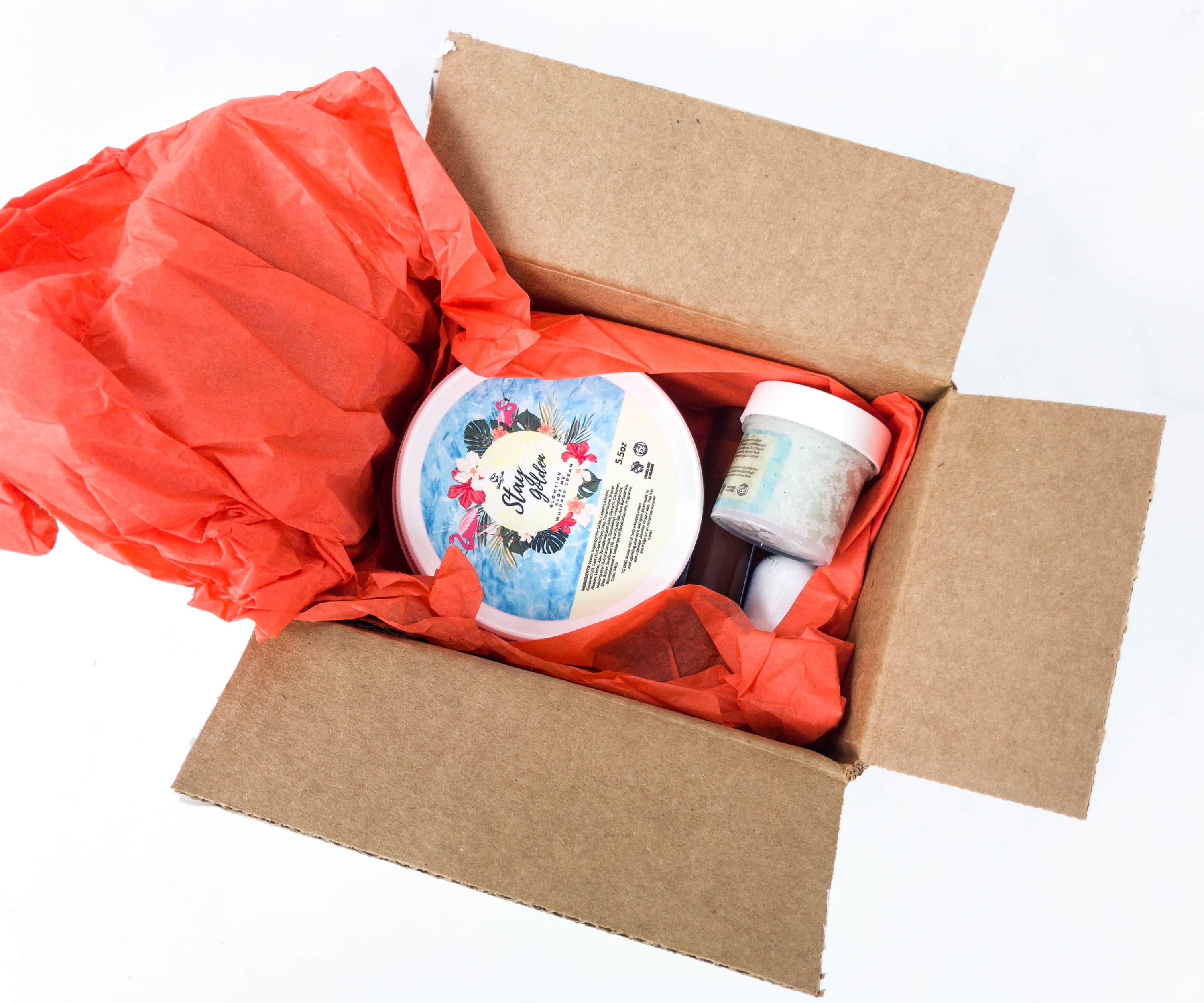 A peek inside the box!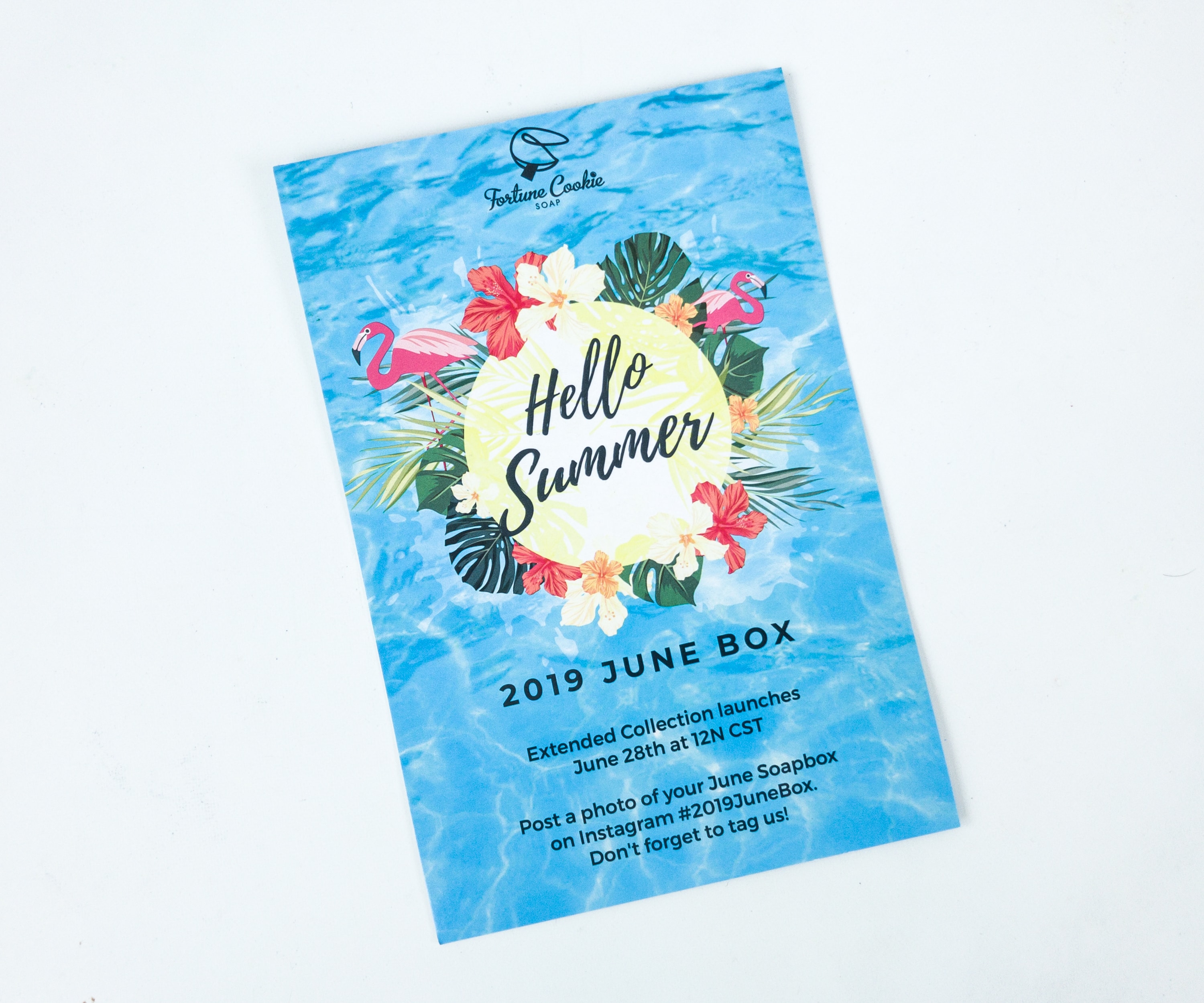 June 2019's theme is HELLO SUMMER!
Information about the individual items is listed on the card. There are descriptions, as well as usage instructions.
Everything in this month's box!
Stay Golden Glowtion Aloe Me Whipped Cream. To make your skin glow this summer, they included this pleasant-smelling whipped cream in the box. It has the scent of coconut water, tangy lemon zest, and beach rose, with an undertone of seagrass. I like how the cream feels light yet nourishing on my skin.
You can also pop this inside the fridge to give you an extra cooling effect. The cream looks delicious, but it's not edible.
Sandy Toes + Sunkissed Nose Sea Salt Body Scrub. The scent of sweet orange blossoms, bright kumquat, and driftwood are infused in this sea salt body scrub. It's totally invigorating!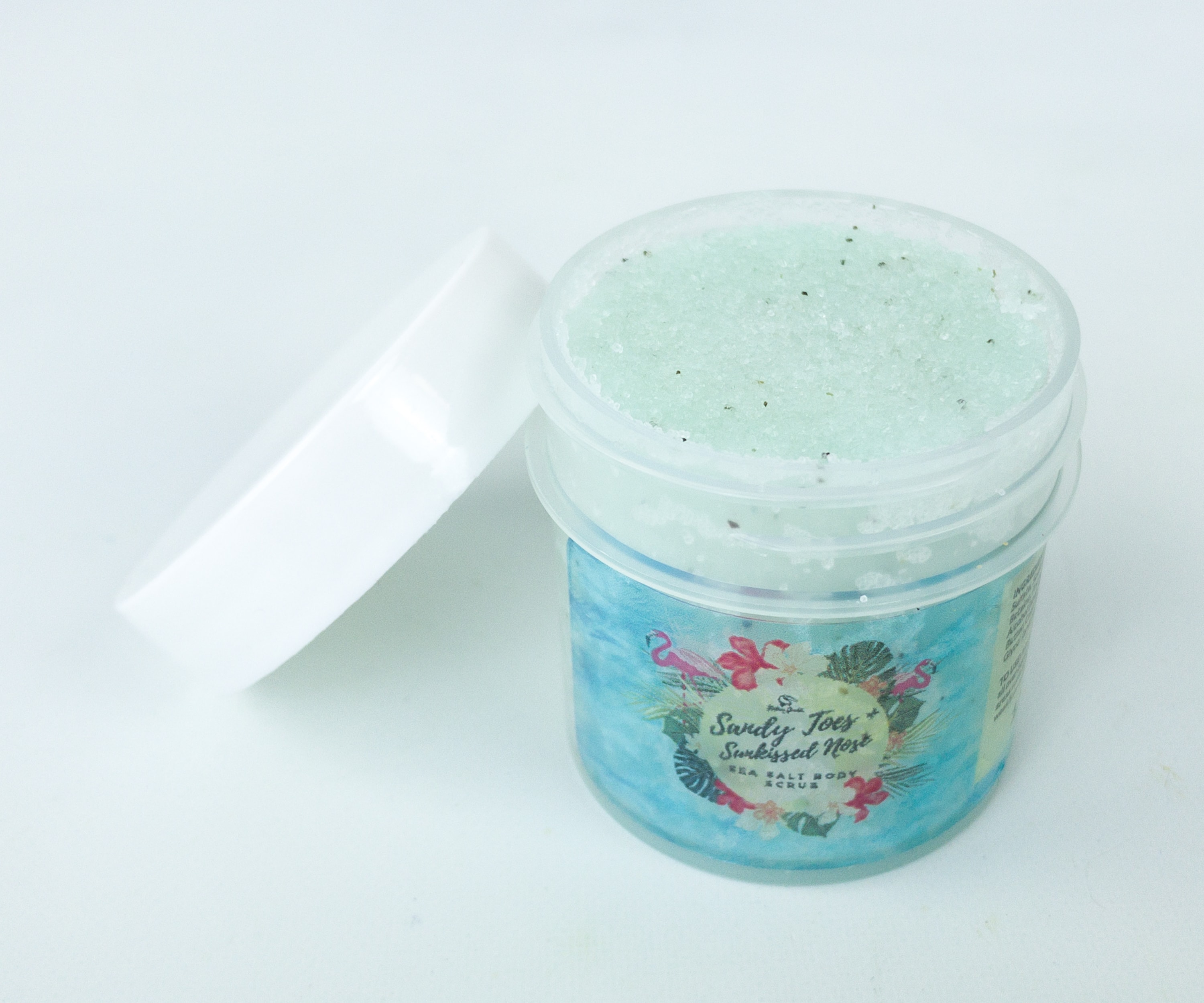 The scrub helps remove dead skin cells and impurities from the skin, leaving it smoother, soft, and looking younger. It didn't irritate my skin either. I love the smaller size tbh – I can use this up, enjoy, without feeling I need to scrub myself into oblivion!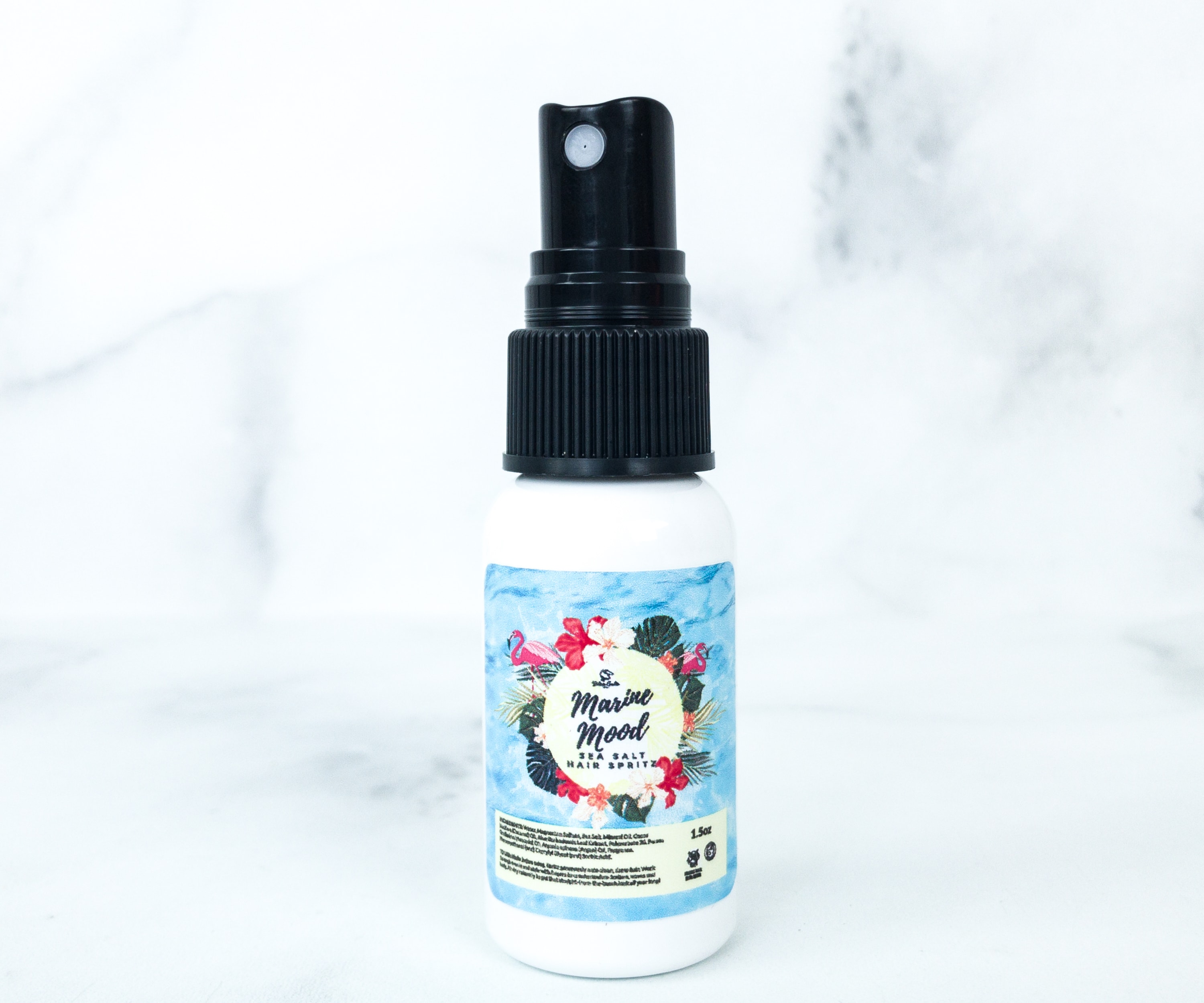 Marine Mood Sea Salt Hair Spritz. It's a hair spritz formulated to keep your hair smelling fresh even if you're out in the sun for a long period of time. The spritz leaves your hair with the fine fragrance of mango nectar, night blooming beach lily, plus a base note of sea salt and a touch of lime. I like the scent, but what I like more is that it's really handy too as it easily fits in my purse.
Eat. Beach. Sleep. Repeat. Sunscreen Stick SPF 15. Of course, a summer-themed box such as this wouldn't be complete without a sunscreen product in it! I got the sunscreen in stick form, which makes it easy and less messy to apply. It's really convenient to bring anywhere. The stick has the tropical fragrance of cantaloupe, lychee, plus the sweet smell of wild sugar cane, and vanilla orchid.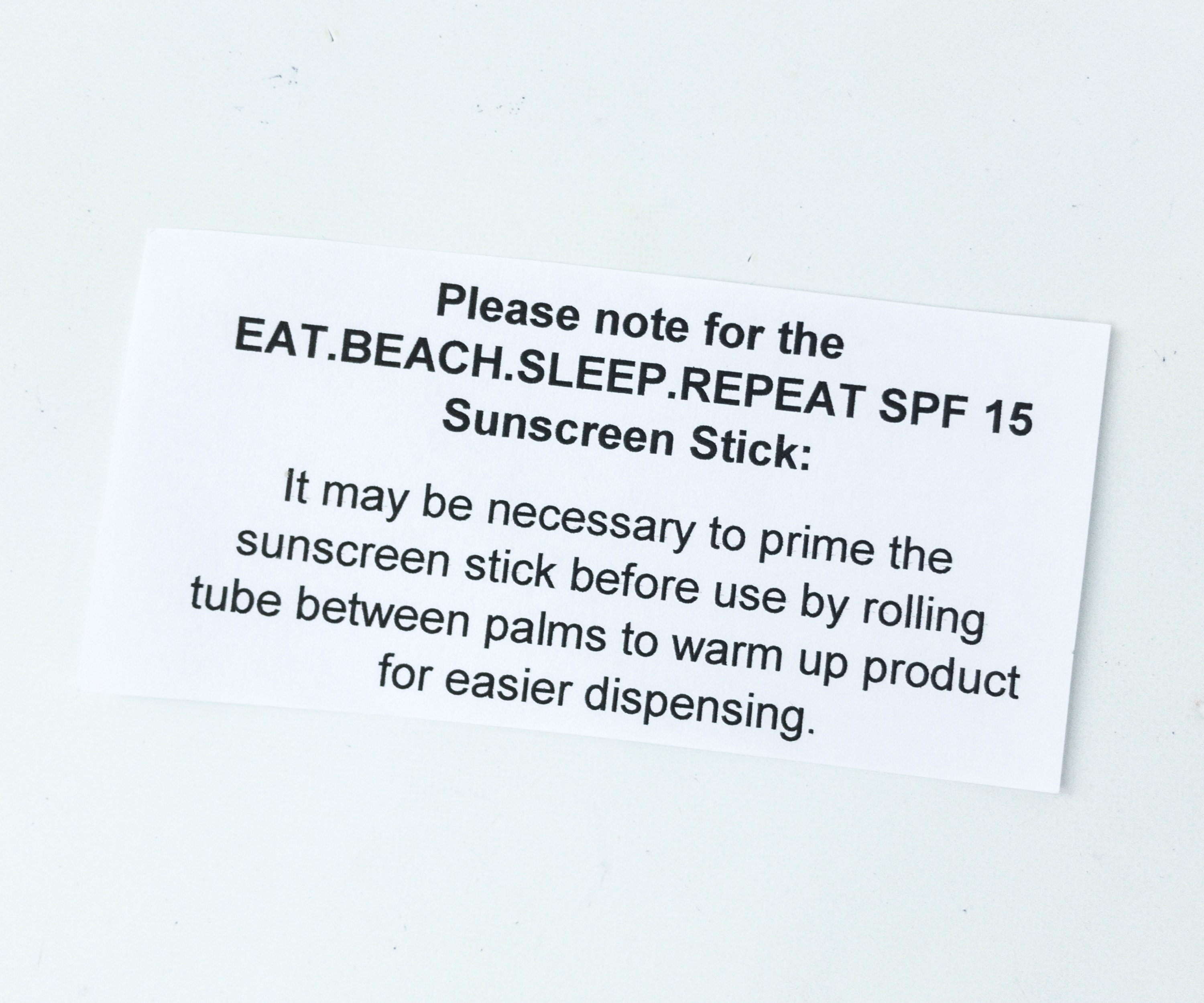 The stick also came with a note saying that it needs to be primed before rolling the tube between palms to warm it up for easier dispensing.
I really love the season, but not the sun's effect on my skin and hair as it easily dries them all out. I love this box as it helps solve some of my problems during summertime. I really love the whipped creams that this box supplies me, they're always themed and the ingredients and scents are always appropriate for the season. The scrub is really helpful as it helps keep my skin healthy and youthful. The hair spritz is fantastic as well, I love the fragrance that it leaves on my hair for a longer time. My favorite among the items is the sunscreen stick because it's portable and easy to use. It lessens my worries when it comes to the effects of the sun's harmful rays. The inclusions in this box will definitely make my summer more enjoyable! Looking forward to the next batch of wonderfully scented goodies from FCS!
What do you think of this month's FCS The Soap Box?
Visit Fortune Cookie Soaps – The Soap Box to subscribe or find out more!