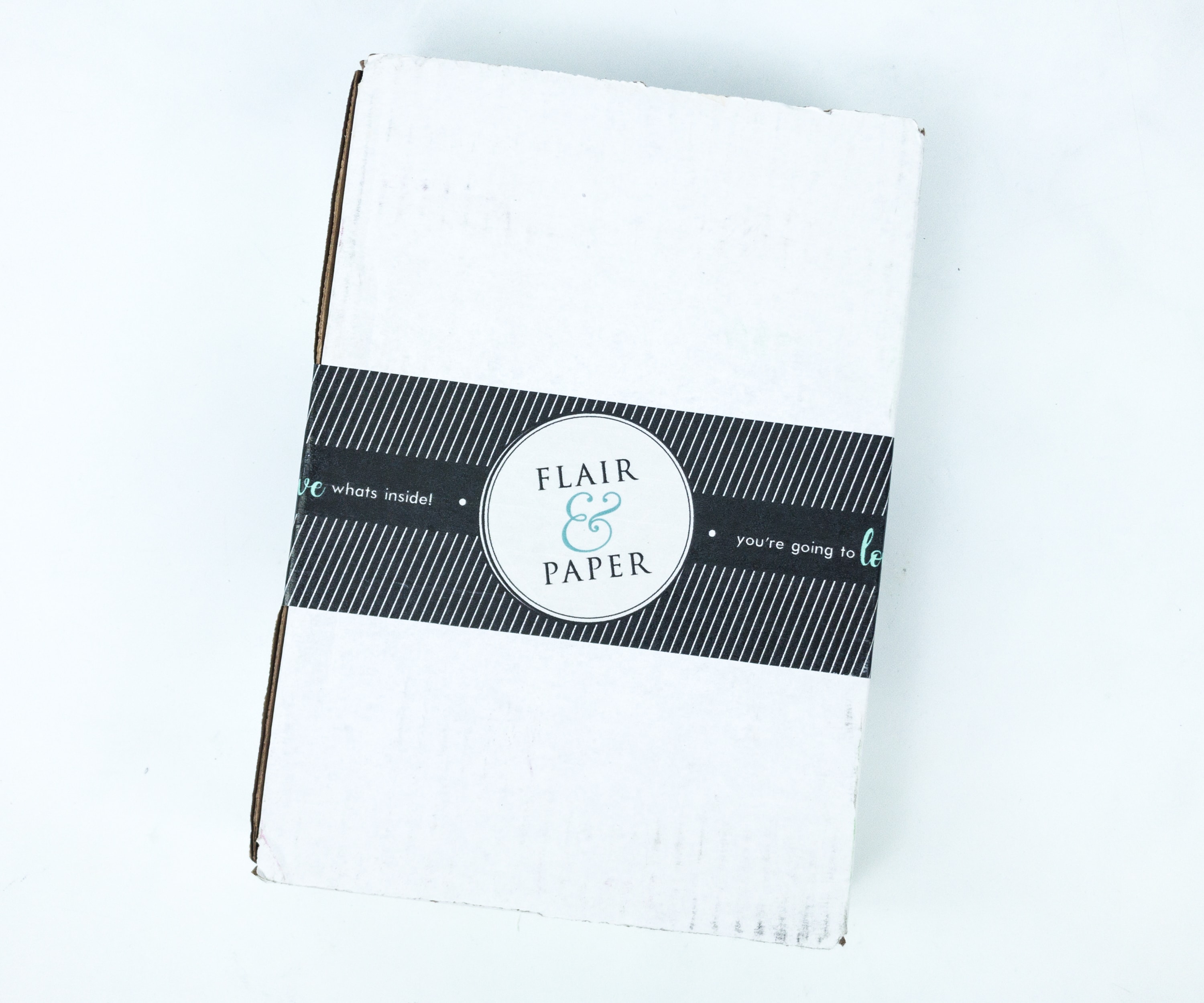 Flair & Paper is a monthly subscription of stationery and greeting cards. Each box costs $19.99 and contains 4 to 5 greeting cards and 1 to 2 stationery items.
DEAL: Get 50% off your first box when you sign up for a 3, 6, or 12-month subscription! Use coupon code WELCOME.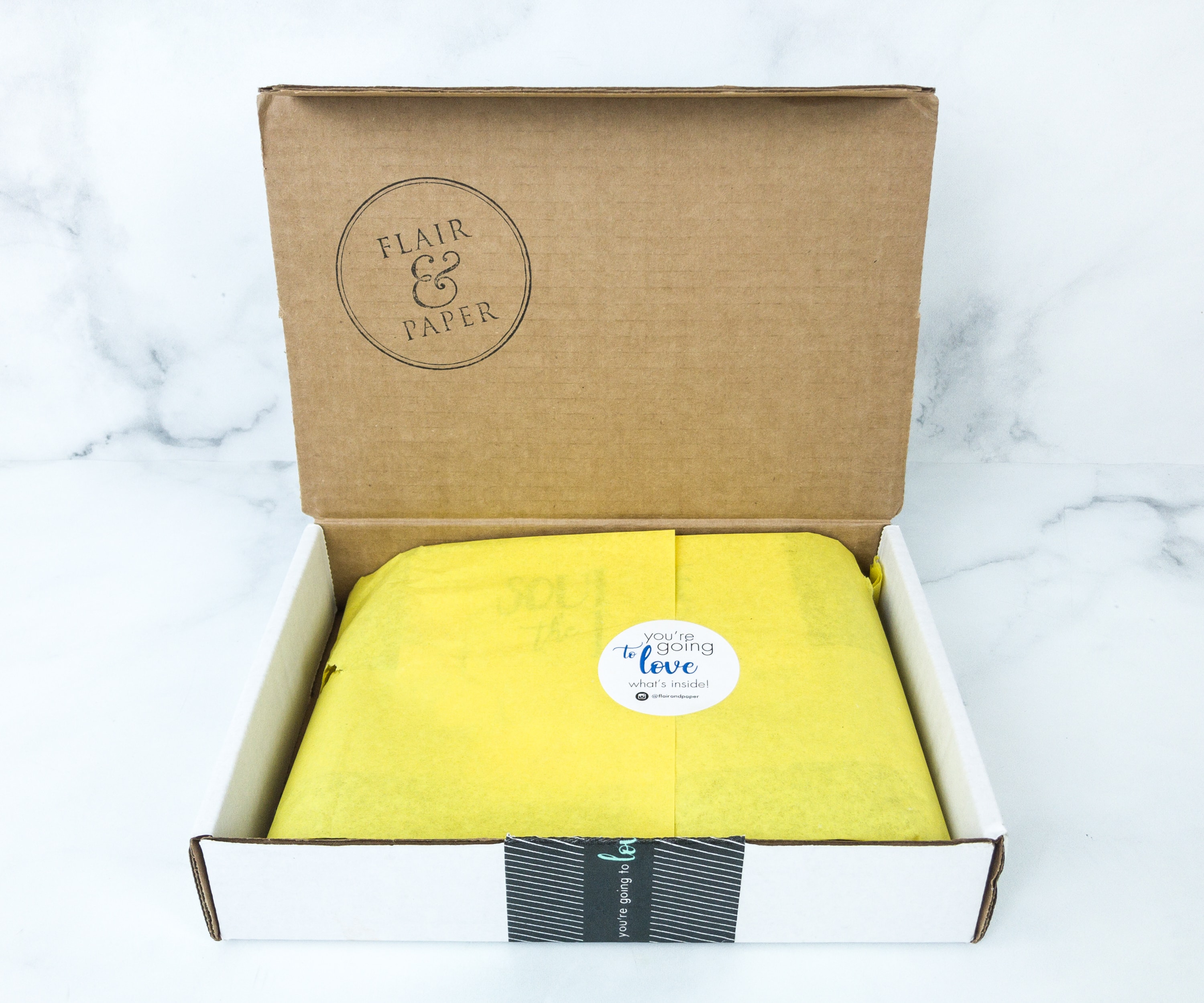 The items were wrapped in a bright yellow tissue paper and sealed with a sticker.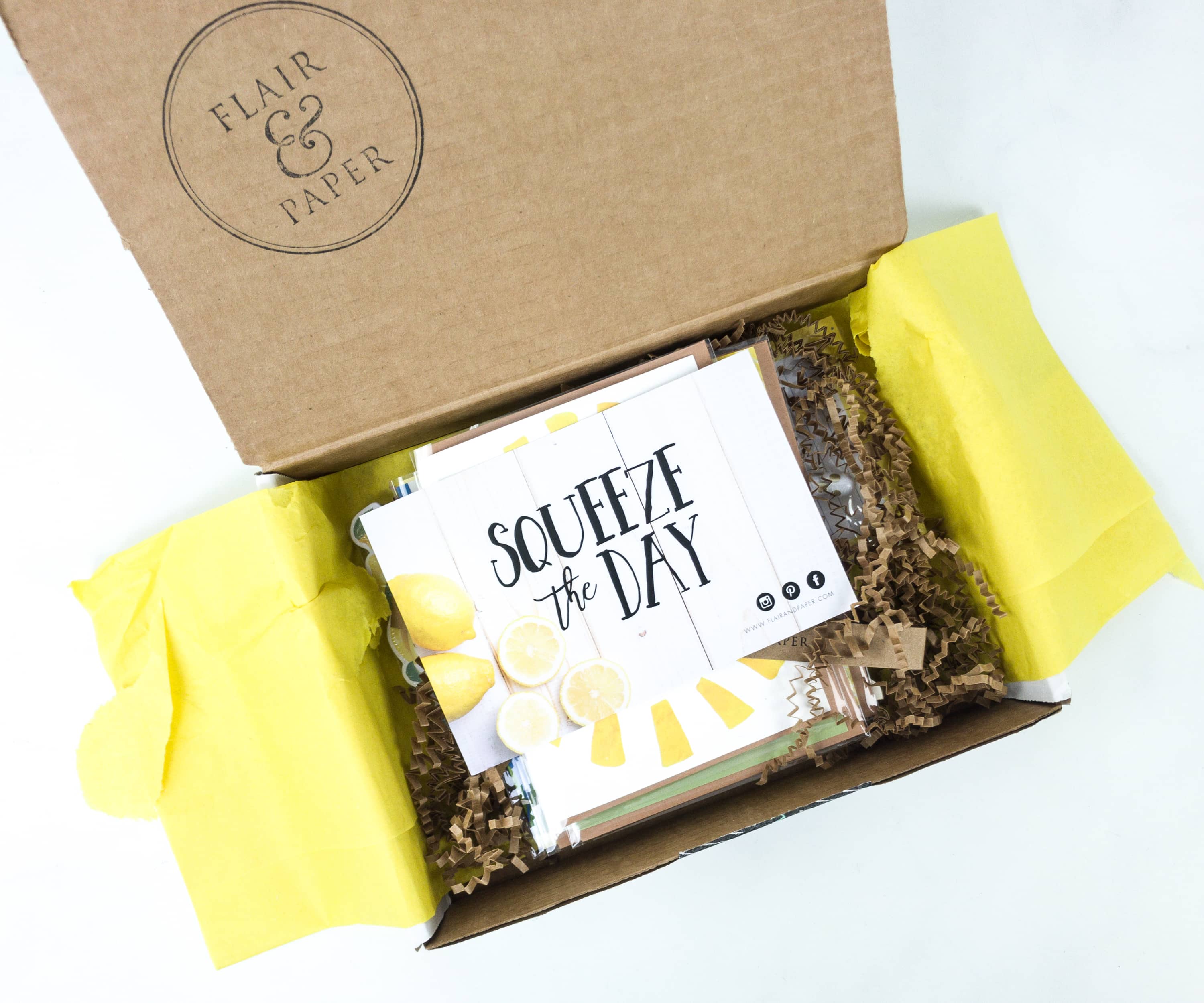 There are also squiggles that keep the items in place.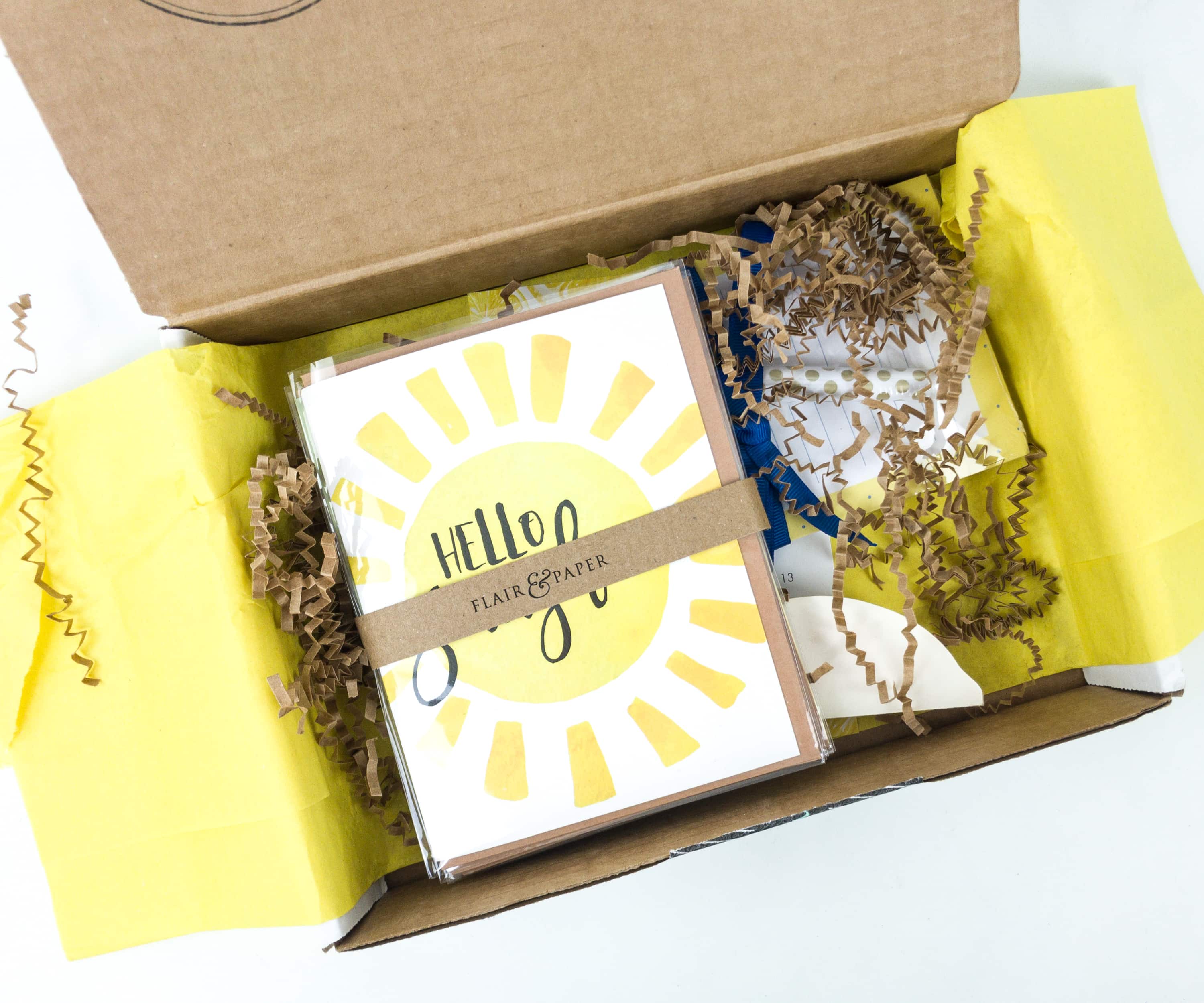 I'm so excited to unbox this!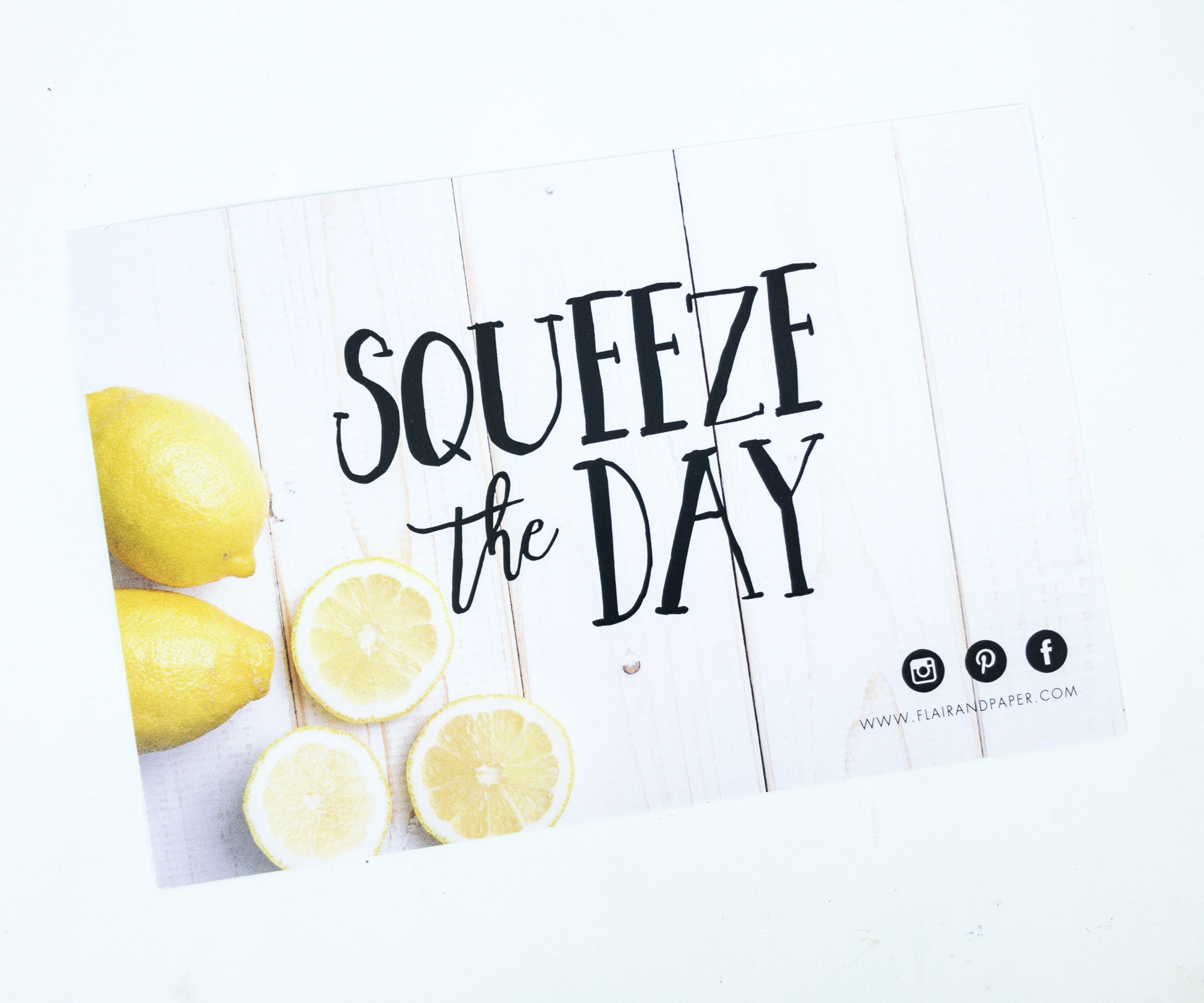 The simple and dainty aesthetics translates on the information card.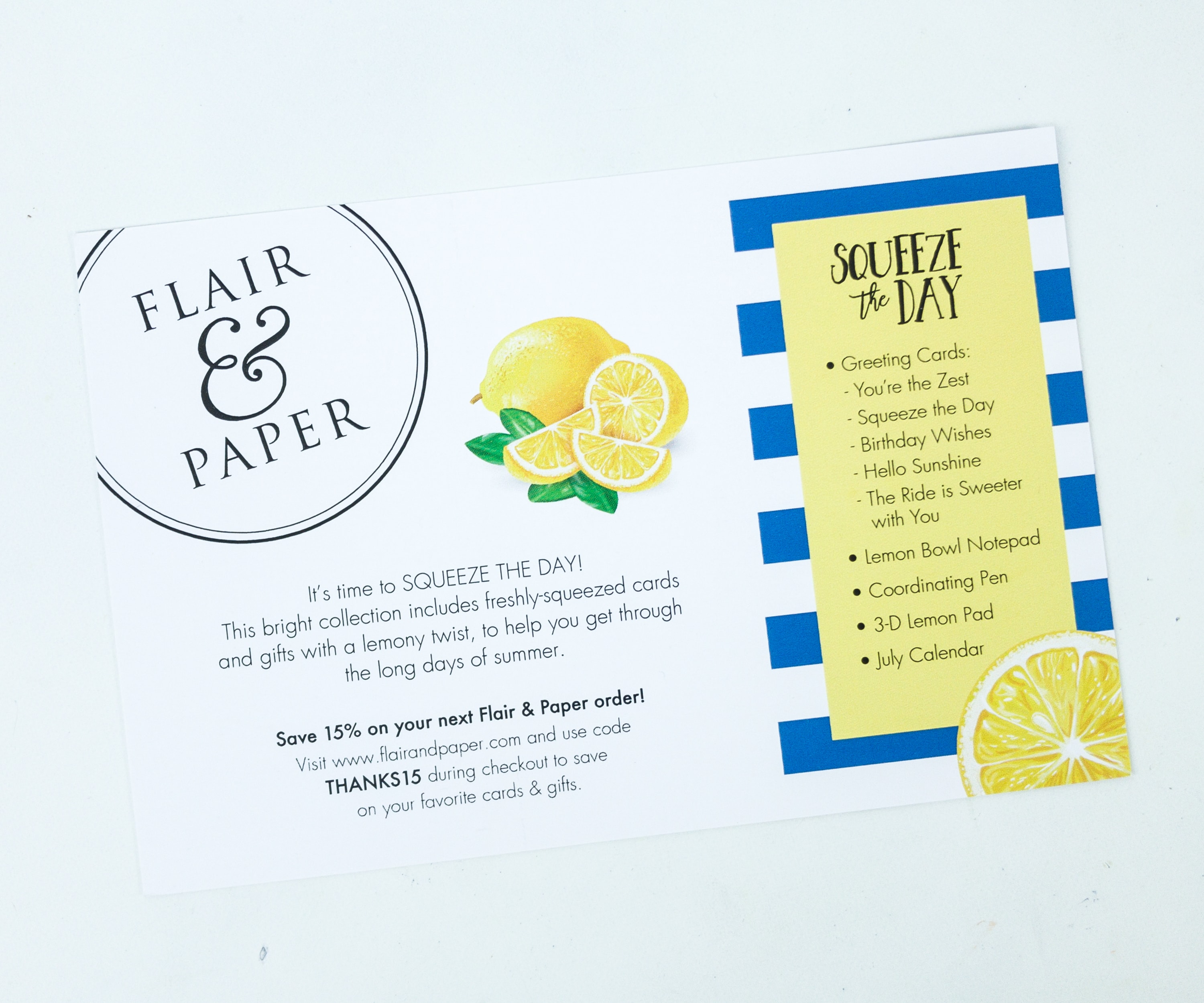 This month's theme is Squeeze The Day! We've got greeting cards, a notepad, a pen, a 3D pad, and a calendar. I'm excited!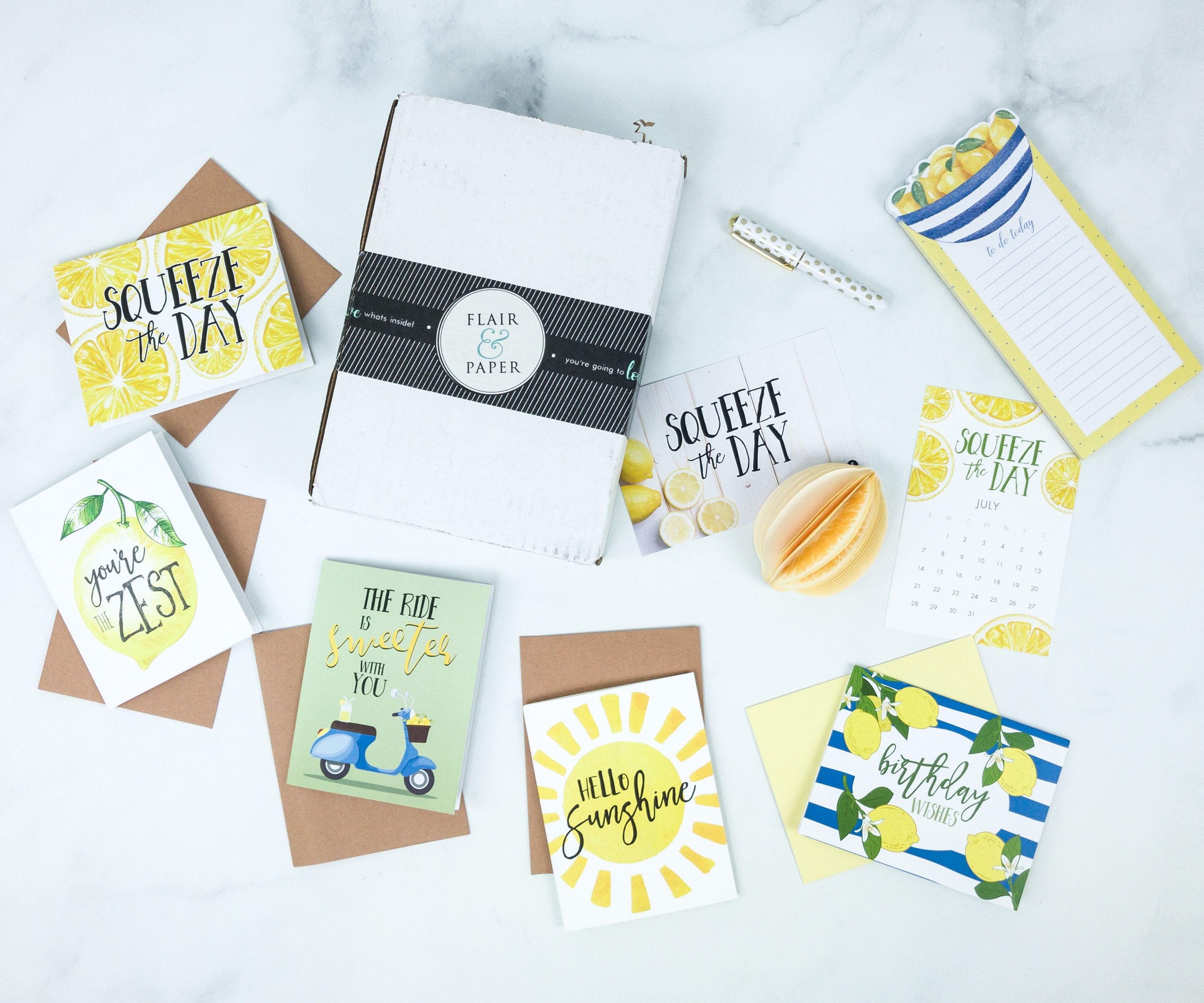 Everything in my box!
July Calendar. We're on to the second half of the year! Like the first calendar sheets from this box, it also has a minimalist design. The calendar will look nice on any corner of the house or office.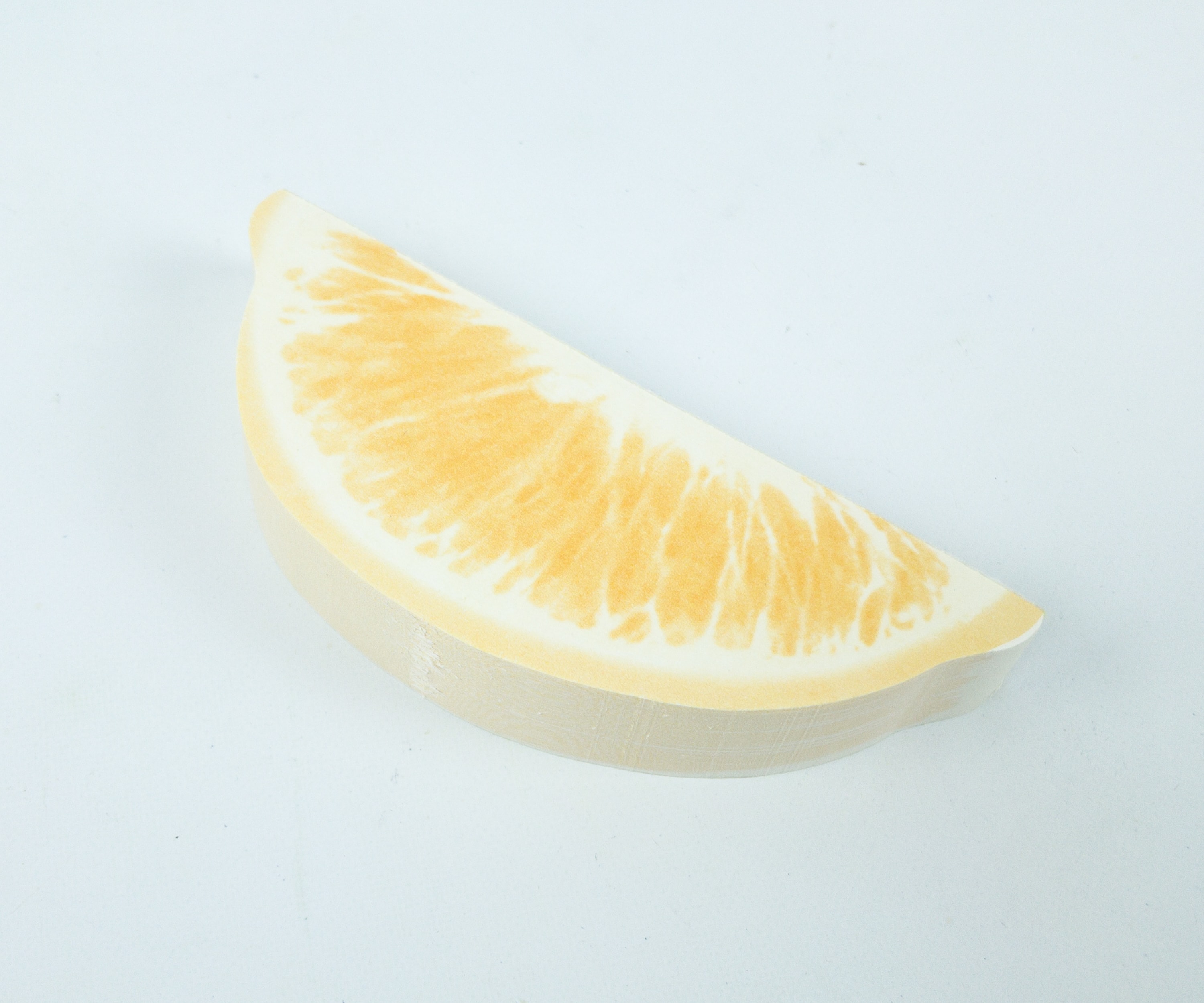 3D Lemon Pad. I got a notepad designed like a juicy lemon slice! Doesn't it look quite realistic?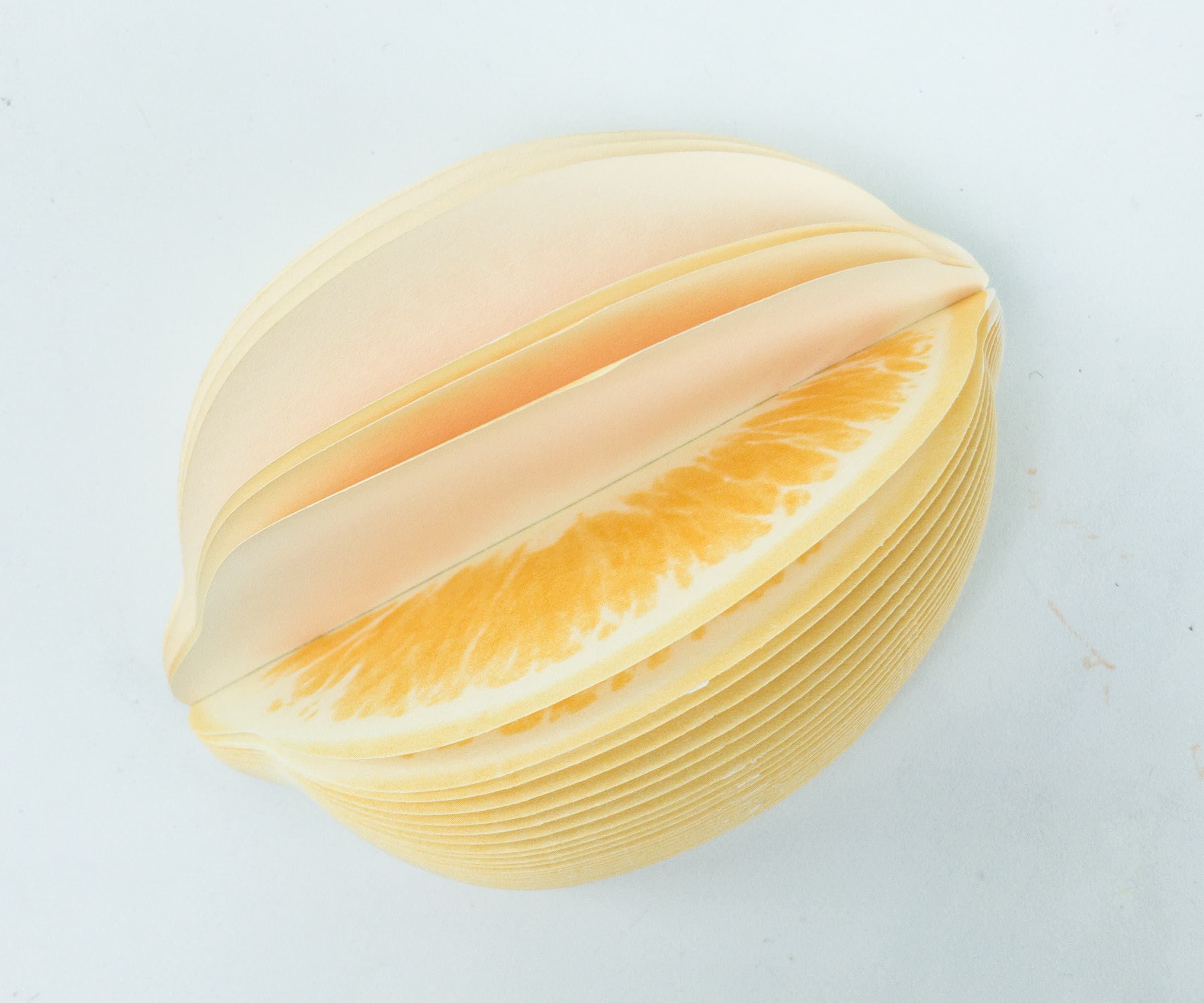 It's cute and it'll come in handy for me when I need to write down quick notes or messages.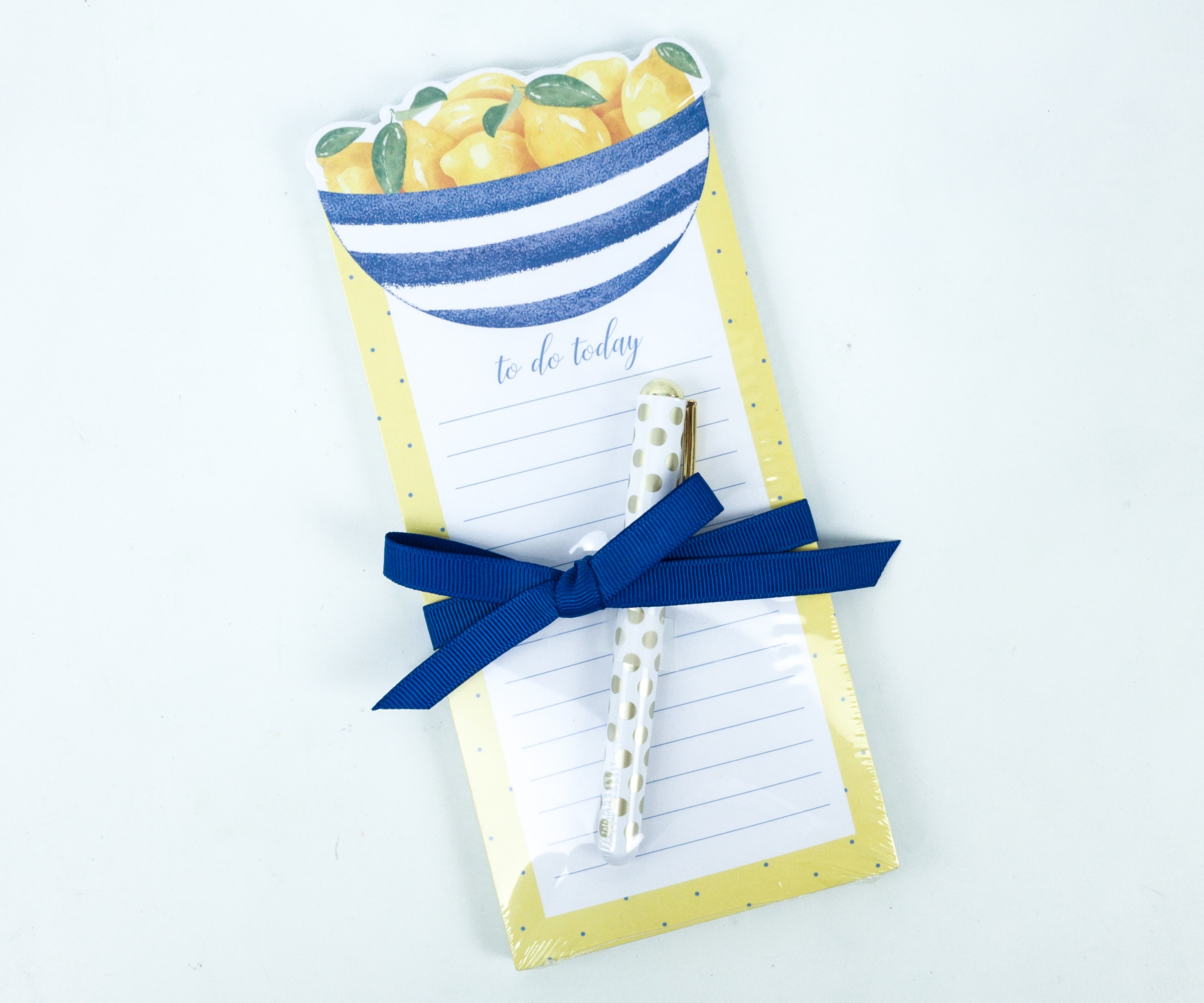 Here's another set of items for jotting down important notes!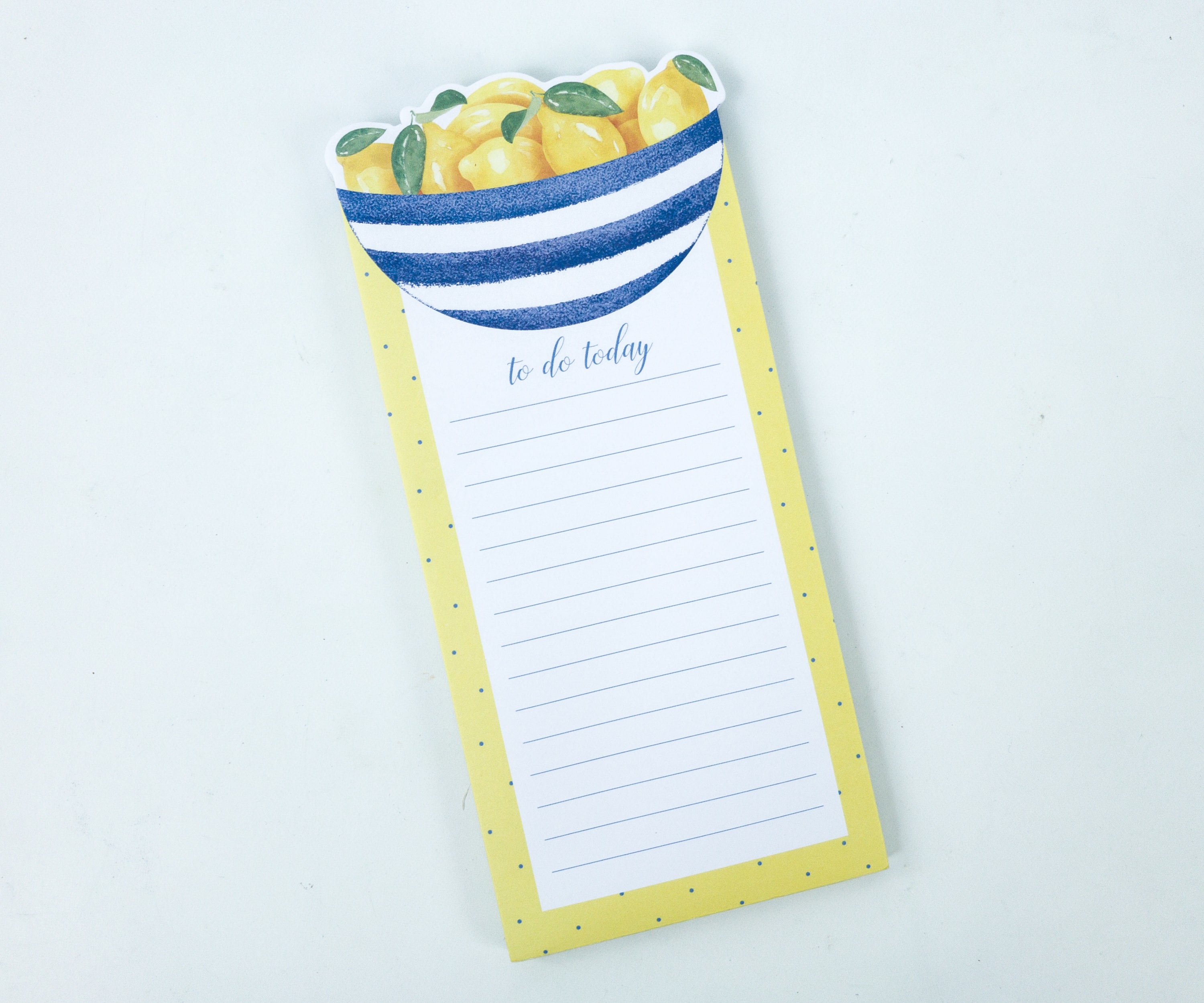 Lemon Bowl Notepad. The lemon bowl notepad can be used as a shopping or to-do list.
All pages are lined to make the list easier to follow and tick/check.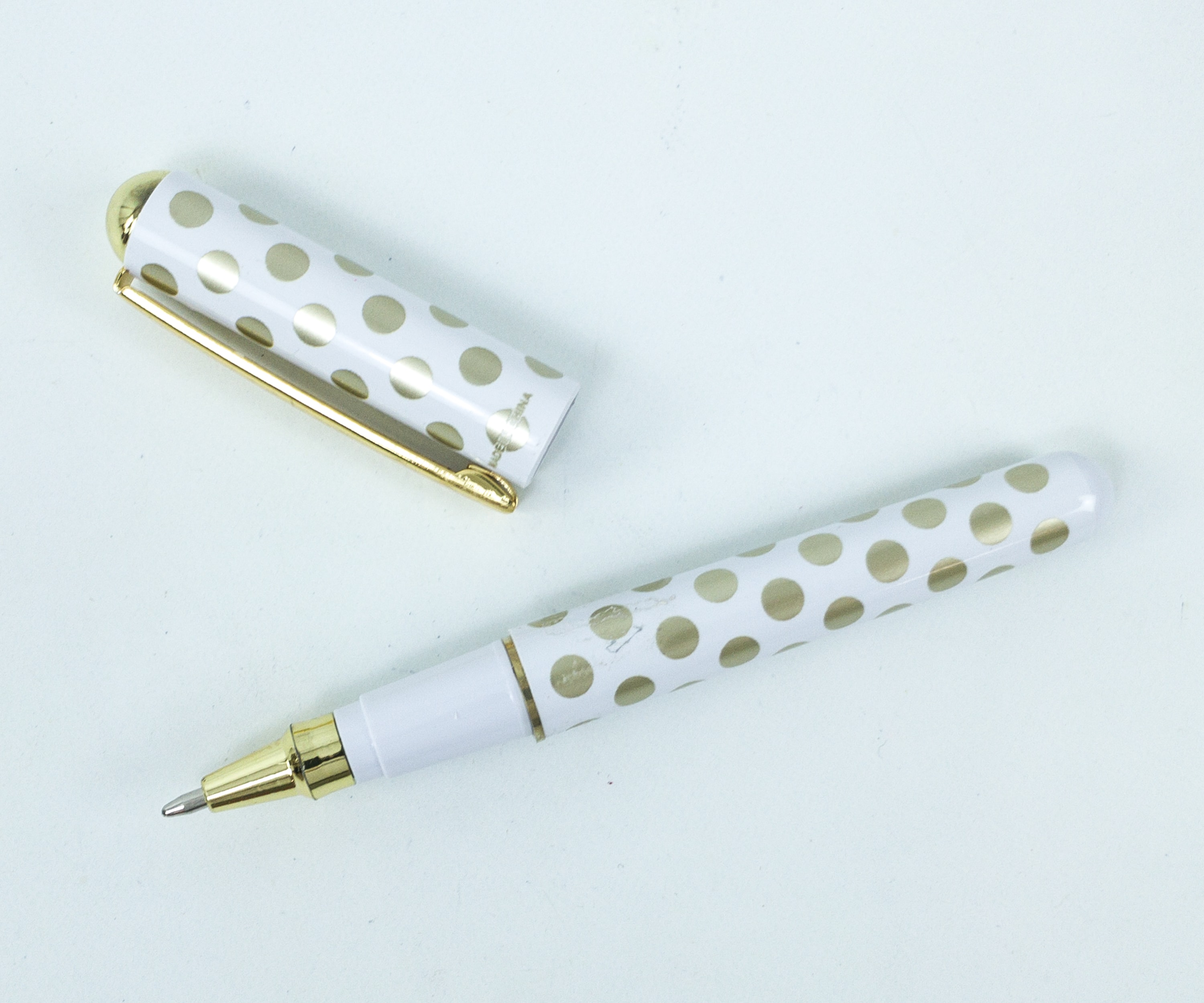 Coordinating Pen. It comes with a nice pen that looks cool with gold details.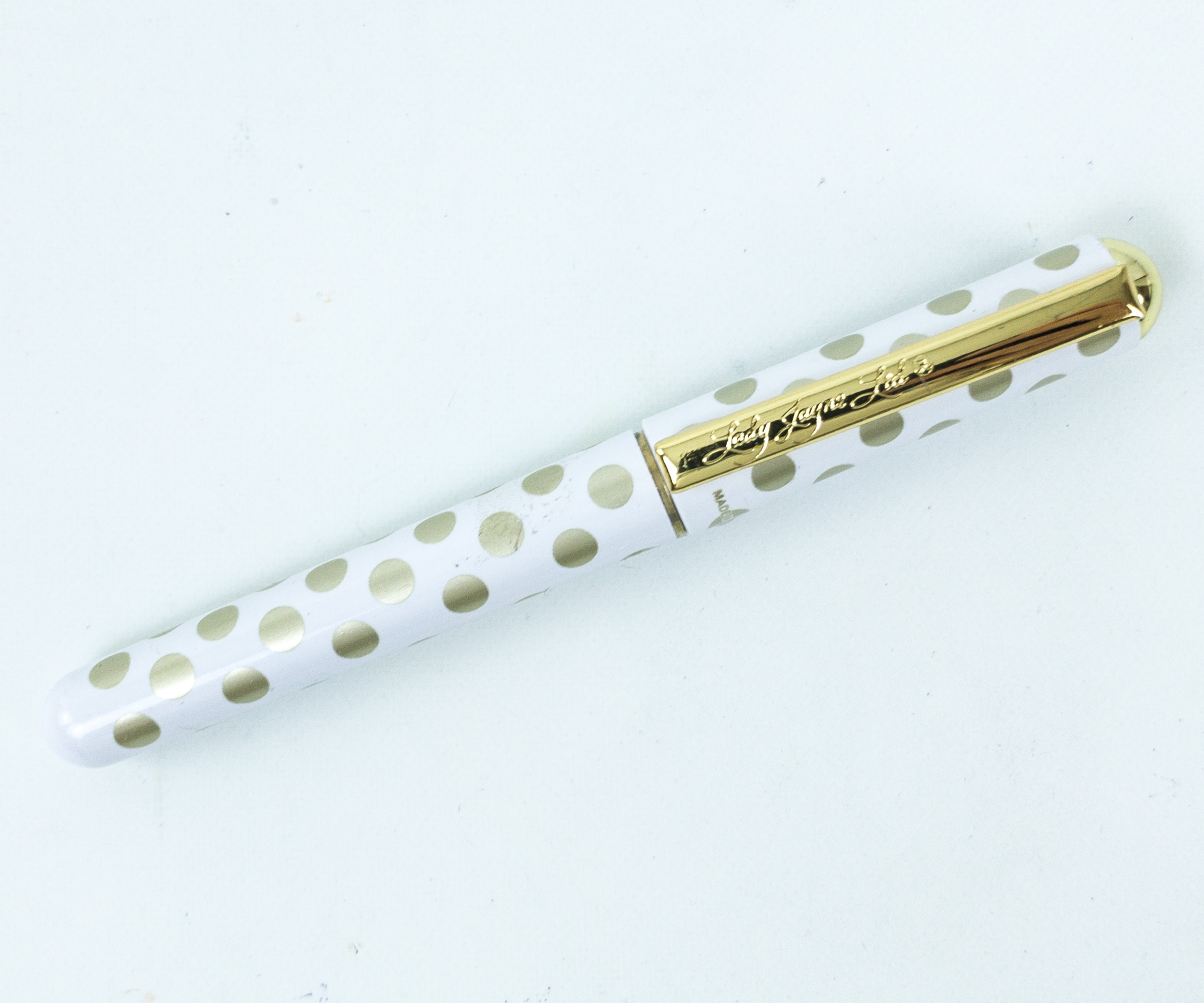 It's a ballpoint pen and I love how smoothly it writes on the notepad, even on other types of paper.
Here's this month's bundle of lovely greeting cards.
I love the assortment of cards in different lengths, templates, and designs!
Each card comes with an envelope.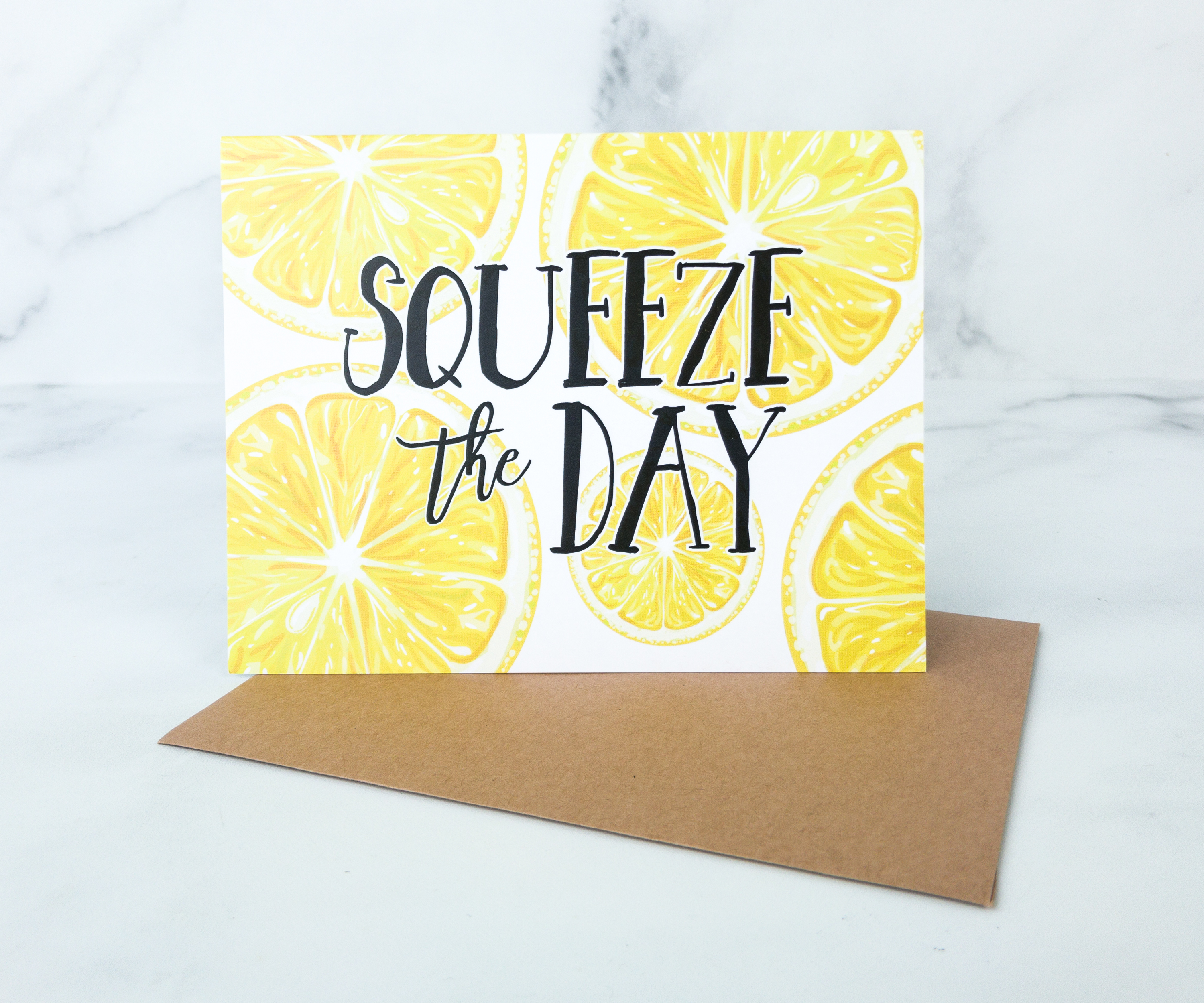 Squeeze The Day Greeting Card. When life gives you lemons… well, just squeeze the day! You can use this card to encourage someone or simply to make them smile even when there's no occasion. I love the bright color of the lemon slices on the cover, it sends out such positivity!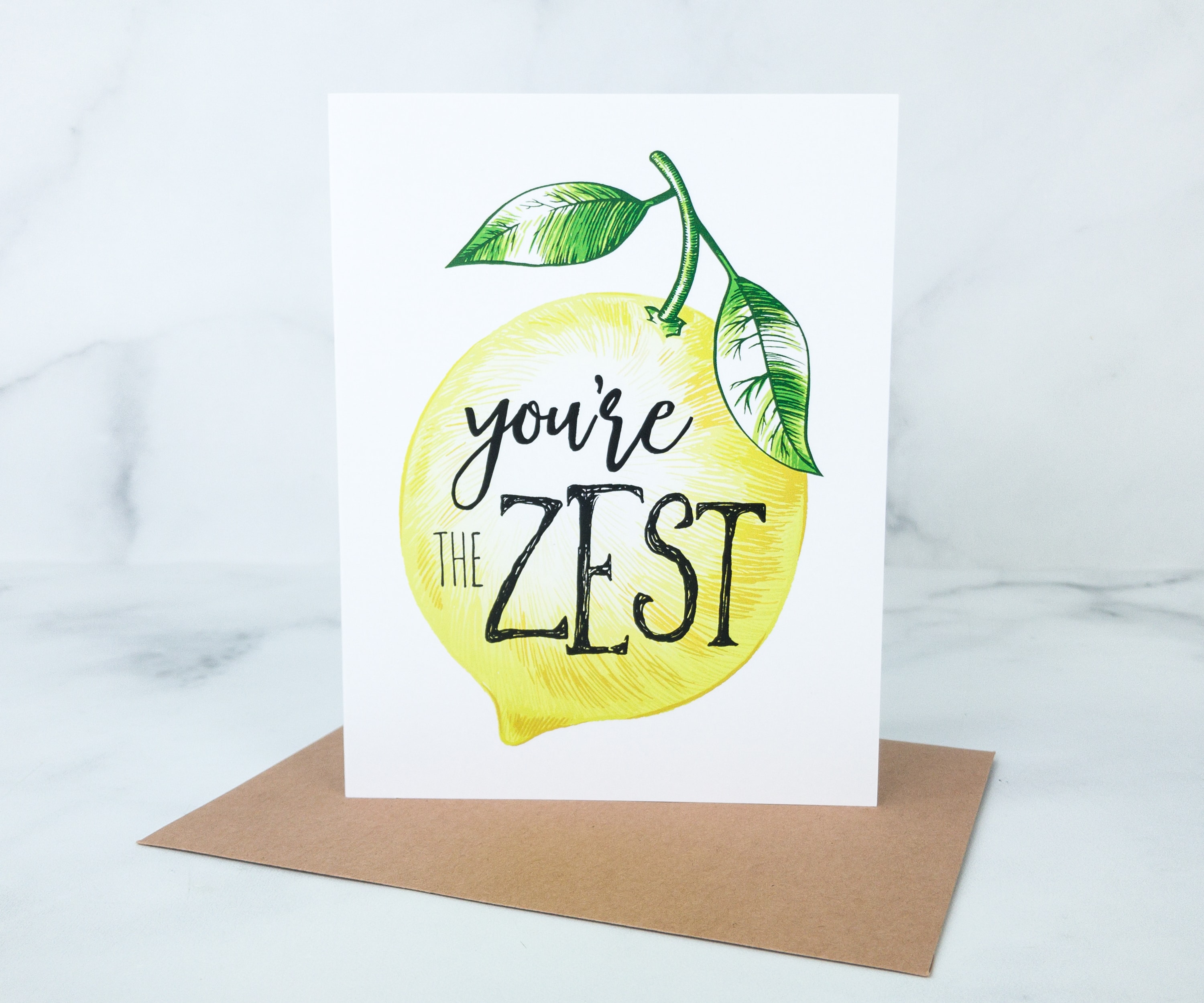 You're The Zest Greeting Card. Here's another card exuding positivity! You can definitely boost someone's confidence by telling them they're the zest… and the best. If the first card features lemon slices, this time it's a whole lemon!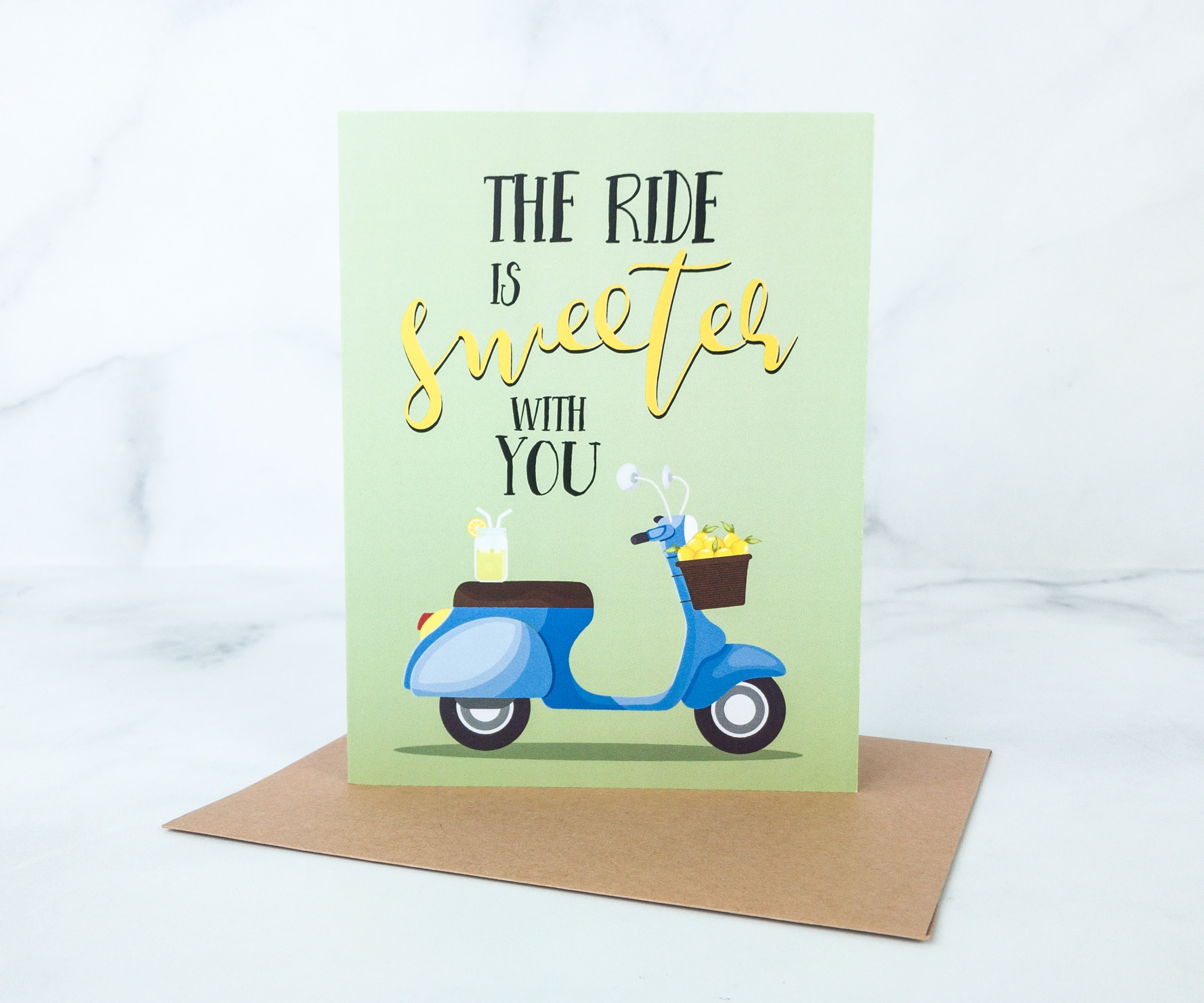 The Ride Is Sweeter With You Greeting Card. It's a nice card to make your S.O. feel loved. The cover features a cute scooter which matches the text, "the ride is sweeter with you"!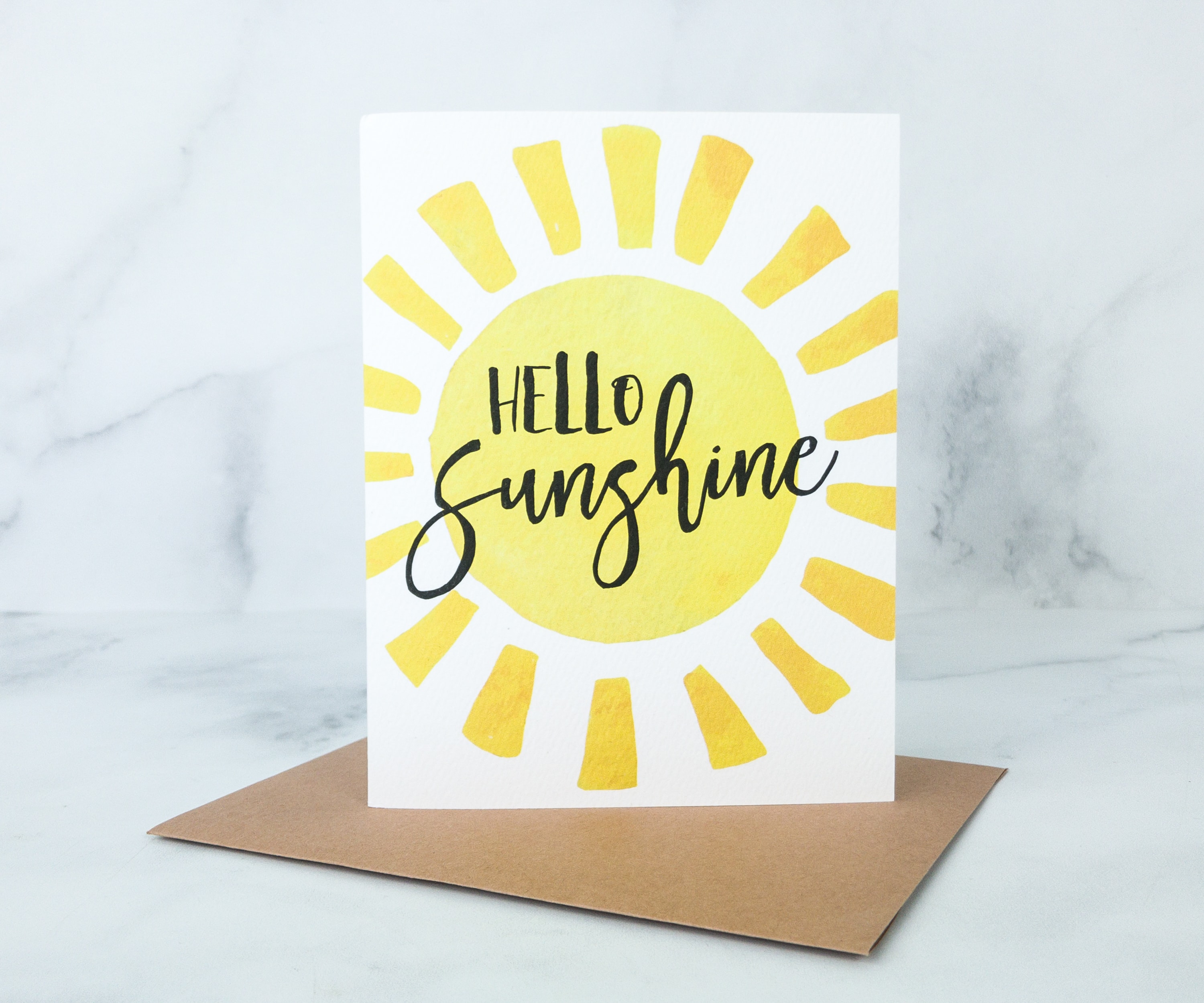 Hello Sunshine Greeting Card. I like this sunshine-y card! It's a fitting card to send to someone who serves as your sunshine during your dark days,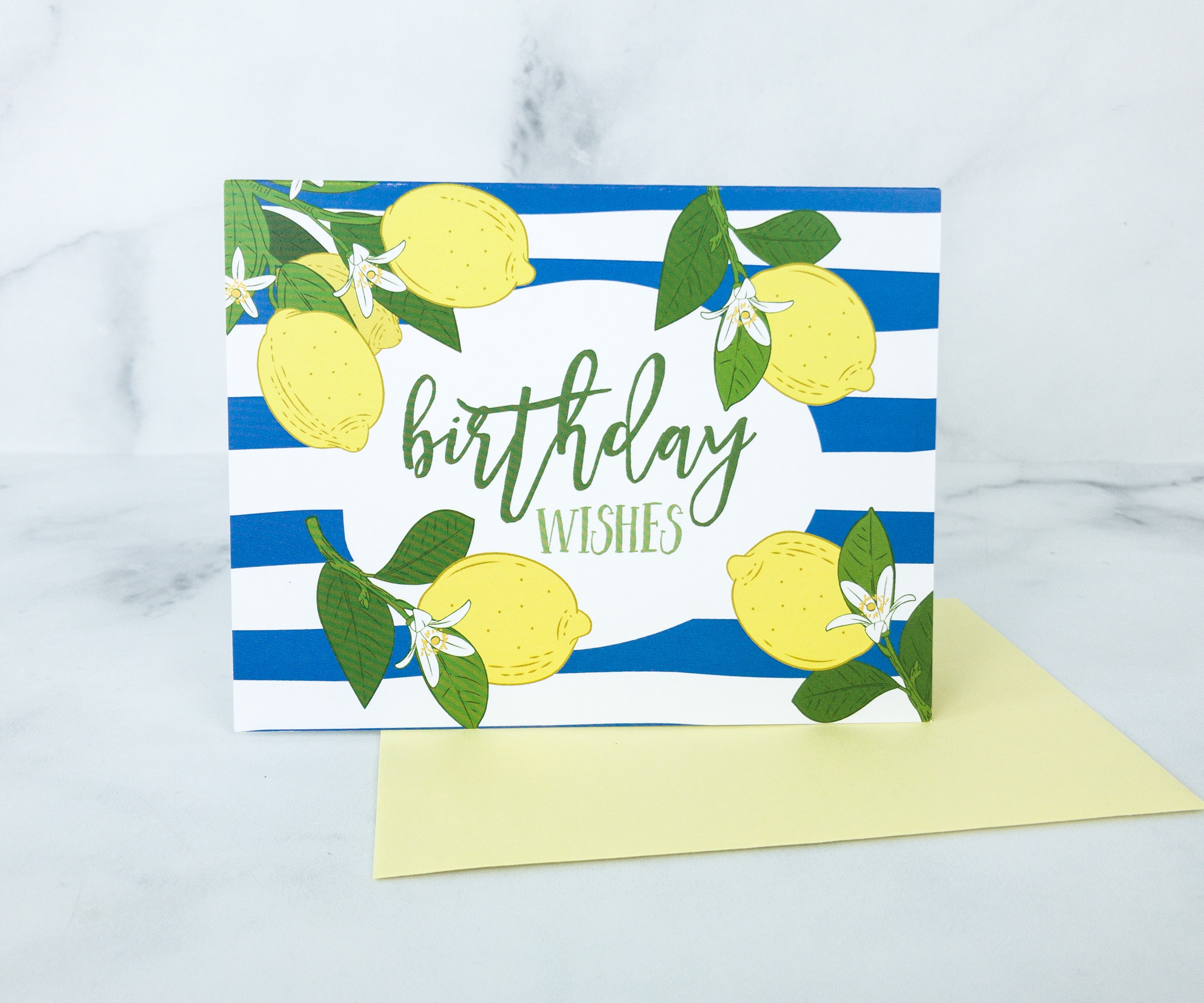 Birthday Wishes Greeting Card. Still in line with this month's theme, this birthday greeting card is filled with lemons and some leaves and flowers! It's definitely a great way to send someone your birthday wishes!
I love me some supplies of stationeries and cards every month! Flair and Paper is doing a perfect job, and they keep coming up with fun and fresh themes as well. I love the citrus theme this month, lemon might not have a good meaning in slang, but for this box, it's all positivity and brightness! I can't help but smile seeing all the nice inclusions, especially the bundle of cards. They all look juicy and fun, and I know whoever receives these cards will definitely smile from ear to ear. Being remembered is a nice and special feeling, what more if you're sent with awesome cards or notes? I love this subscription and I can't wait for future boxes filled with cute stationery!
What do you think about Flair and Paper box?