Bluum is a monthly subscription box service that sends products for moms and babies to your home each month. Bluum curates its boxes by selecting the highest-rated products geared for a child's particular age. Boxes are available for pregnant moms and moms with children between the ages of 0 and 5.
DEAL: Get a free box with 6 or 12-month subscription. The deal applies automatically, just visit and subscribe.
There's no information card with Bluum, but the items come in original packaging and are often self-explanatory. You'll get the information about the items sent to your inbox – there's also a preview feature that lets you swap boxes or skip if you're not loving the featured items.

The items were wrapped in a thin tissue paper.
Everything in our June 2019 box!
Counting Dinosaurs by Roger Priddy ($7.98)
There are big dinosaurs, little dinosaurs, spiky ones and scaly ones, and all kinds of funny prehistoric beasts to discover stomping across the pages of this awesome counting book!

Every page of Counting Dinosaurs is packed with all sorts of colorful creatures to look for, find, and count. Organized into seven themed collections, the sturdy picture tabs make it easy for young dino fans to turn to their favorite page. The fantastic illustrations by Olivier Latyk will encourage both children and adults to take a closer look to spot the humorous detail in every scene.
The back of the book features a parent's guide.
The book is really colorful! My kids definitely had fun counting these colorful pre-historic creatures!
The book also included sturdy side tabs so the kids can easily turn the pages.
Tegu Blockhead. These magnetic wooden blocks are fun playmates that remind us all of wood blocks that we used to just place on top of each other, without anything to hold them together. They're fun to play with but Tegu made it easier to play with wooden blocks by adding magnets on them!
The package also included instructions on how to properly use and care for the Blockhead.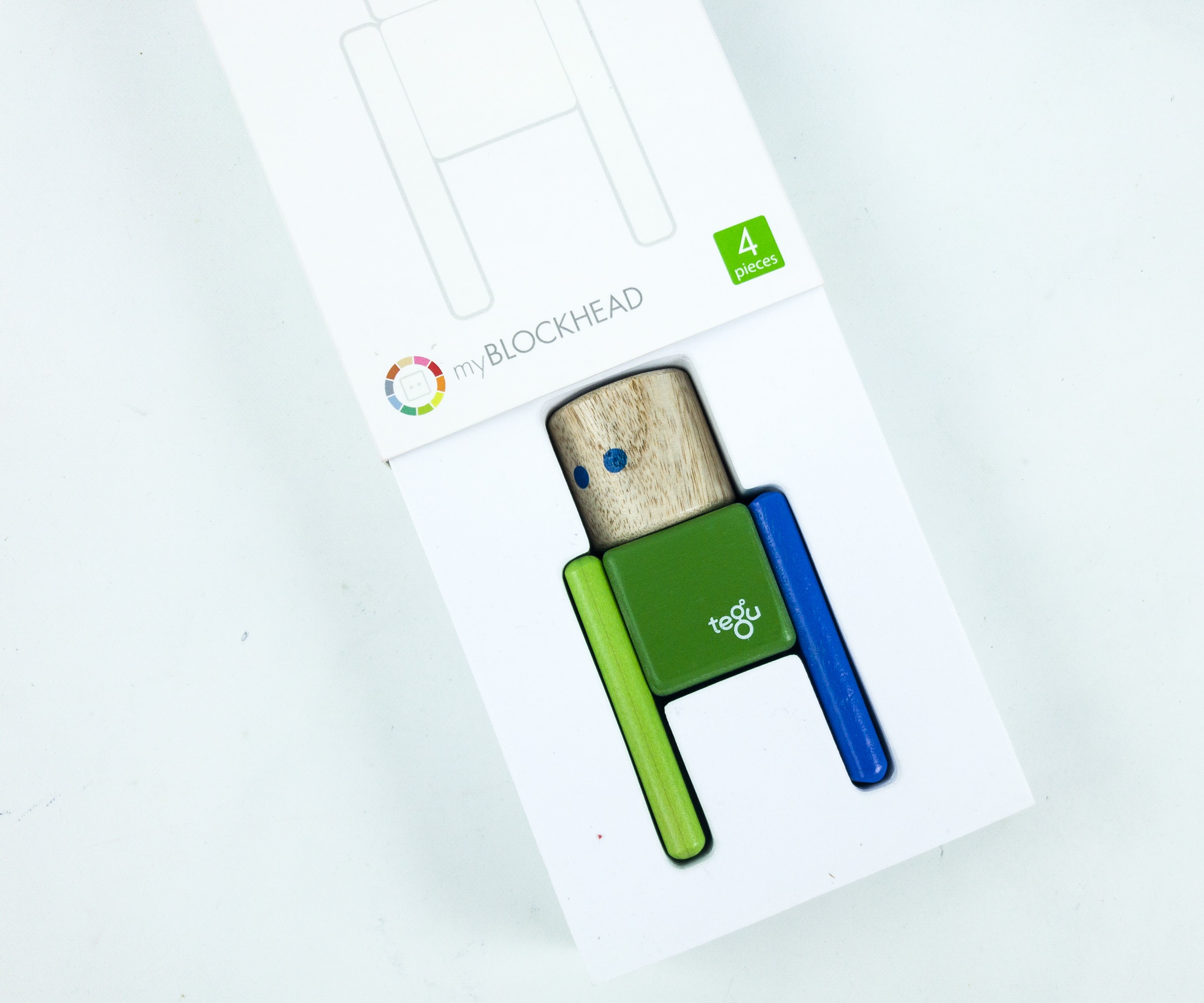 Here's the blockhead safely placed inside the box!
The blockhead looks adorable! This will be a nice distraction for the kids, or even help them with focusing, learning how to build things and be creative.
They can also be used with other Tegu blocks.
Baby Banz Toddler Sunglasses ($17) This pair of sunglasses makes kids look stylish!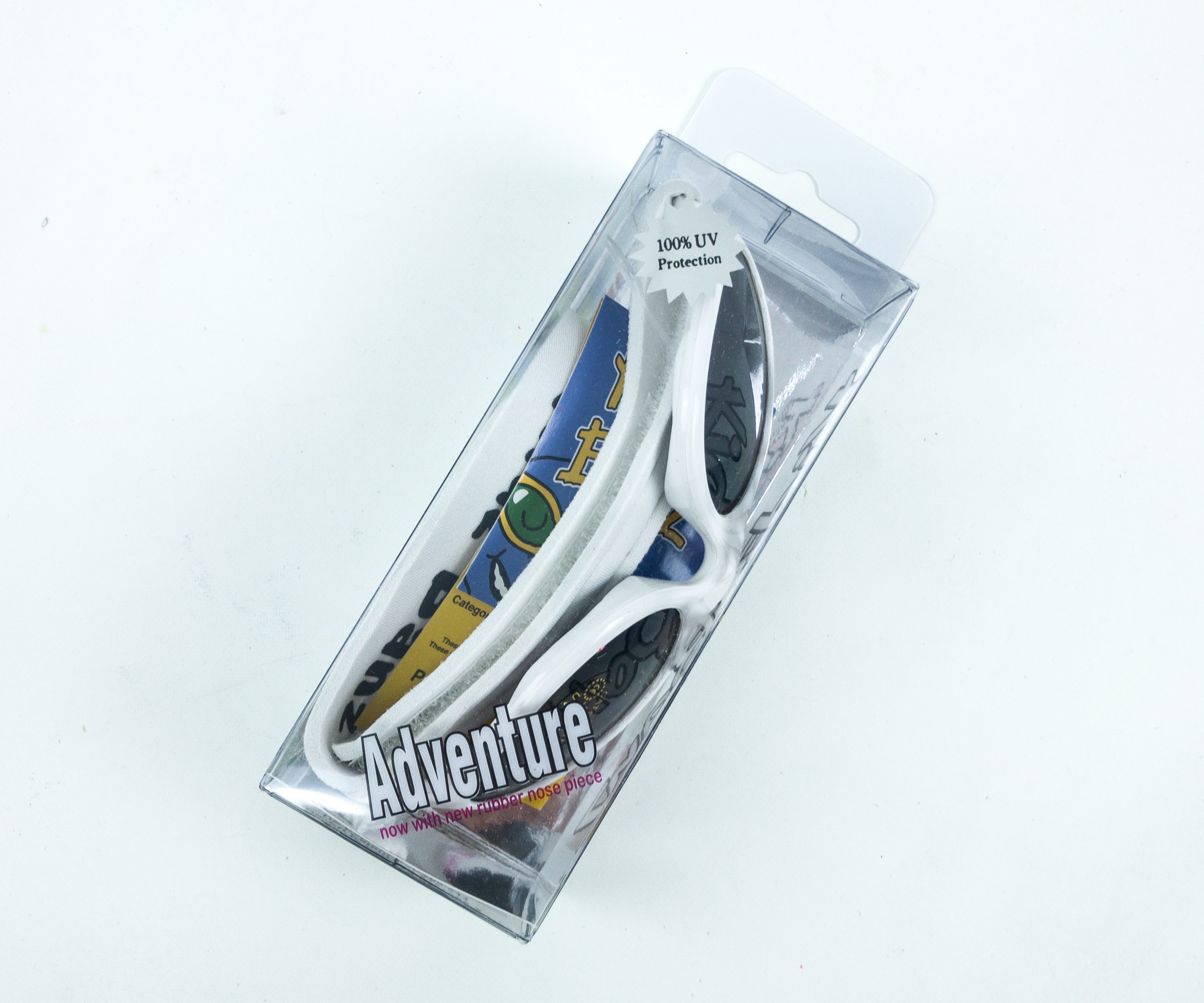 Every adventure outside the house need some protection, so these sunglasses will definitely help protect the kids' eyes from the sun's UVA, UVB, and UVC rays.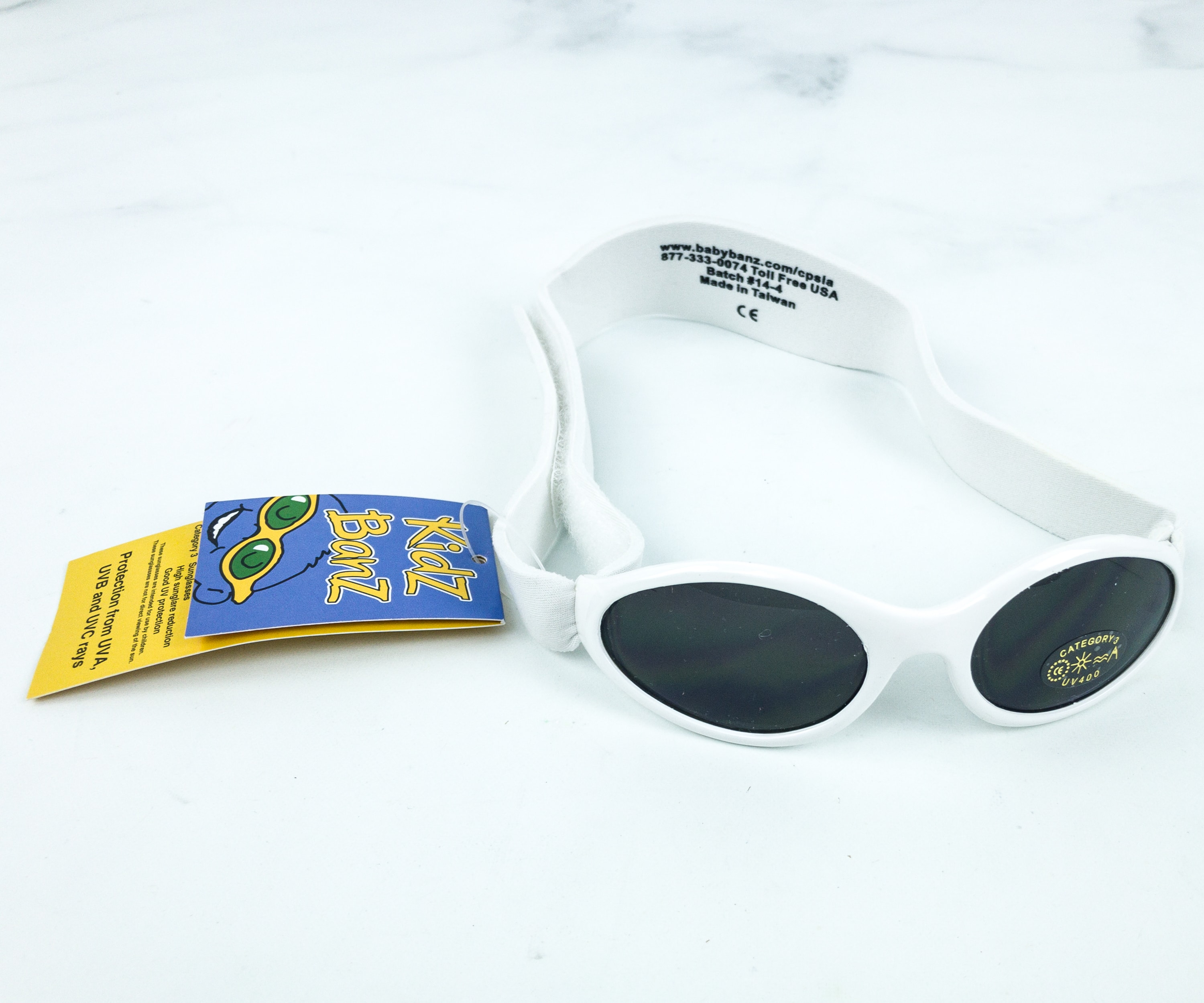 The tag attached to the sunglasses tells us more about the product.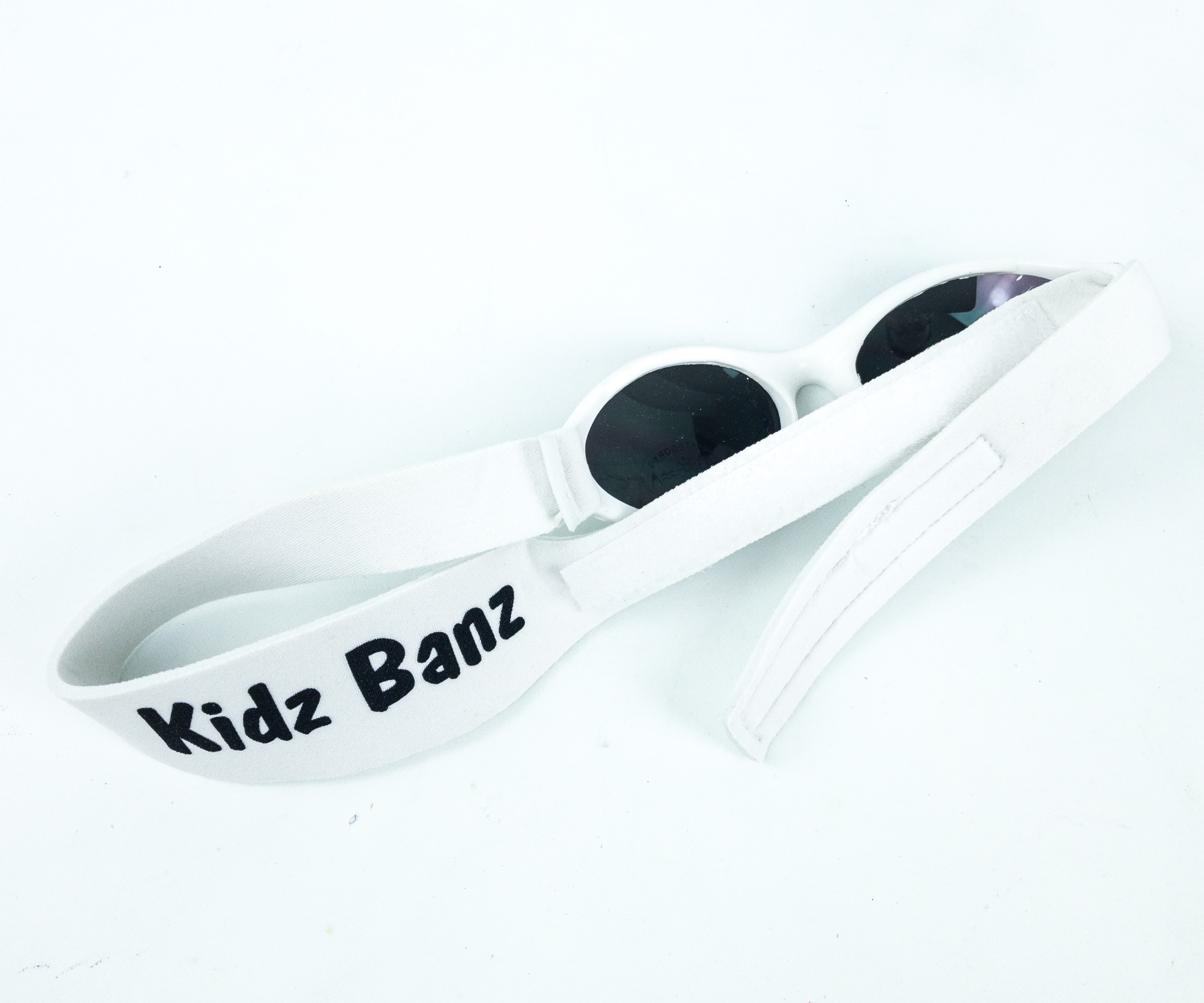 The elastic band is nice as it secures the glasses in place.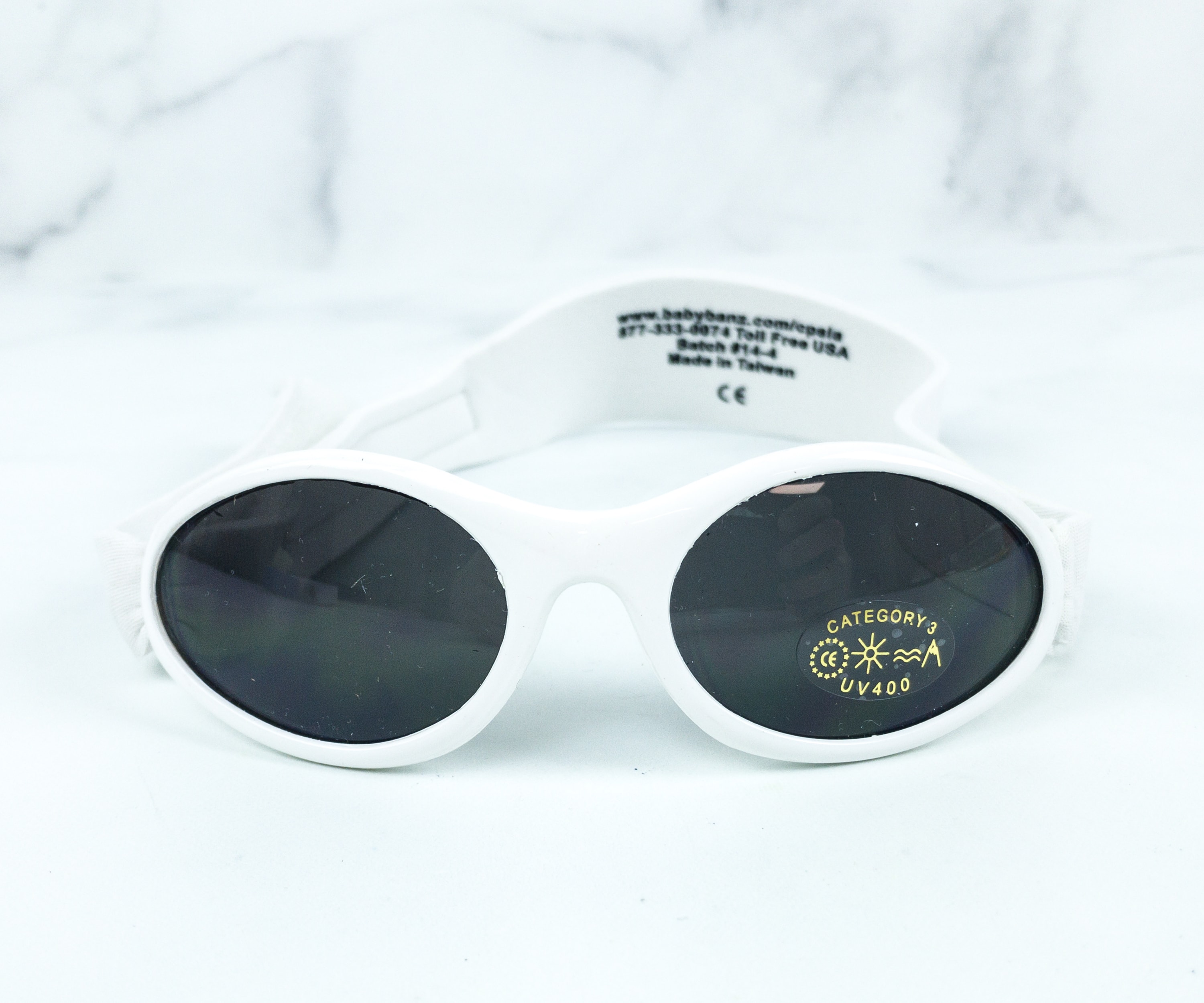 This is a nice addition to our summer tote full of my kids' stuff!
Race Car ($9.99) What we love most about this race car, aside from the fact that it's a finalist for the Vroomiest Race Car from Crisbie, is that it's built in the USA from 100% recycled plastic milk containers by helping save energy and reduce greenhouse gas emissions. It doesn't contain any metal axles, just recycled plastic with no BPA, phthalates, or PVC.
The hot red car displays the #2 recycled plastic symbol on its hood. It's easy to clean and it's also dishwasher-safe. My kids love racing with this car, I hope we get another one so they can do a car race game!
Bluum is a nice subscription for both moms and kids, as they provide items that cater to the child's enjoyment, and to the mom's convenience and comfort. My youngest loves the counting book, the colorful illustrations really appealed to her. The toys are also fun! My son liked the toy car so much, plus it's eco-friendly too. The sunglasses will be a nice inclusion inside our tote as well. Everything in this box is high-quality, and we love it!
What do you think about Bluum?