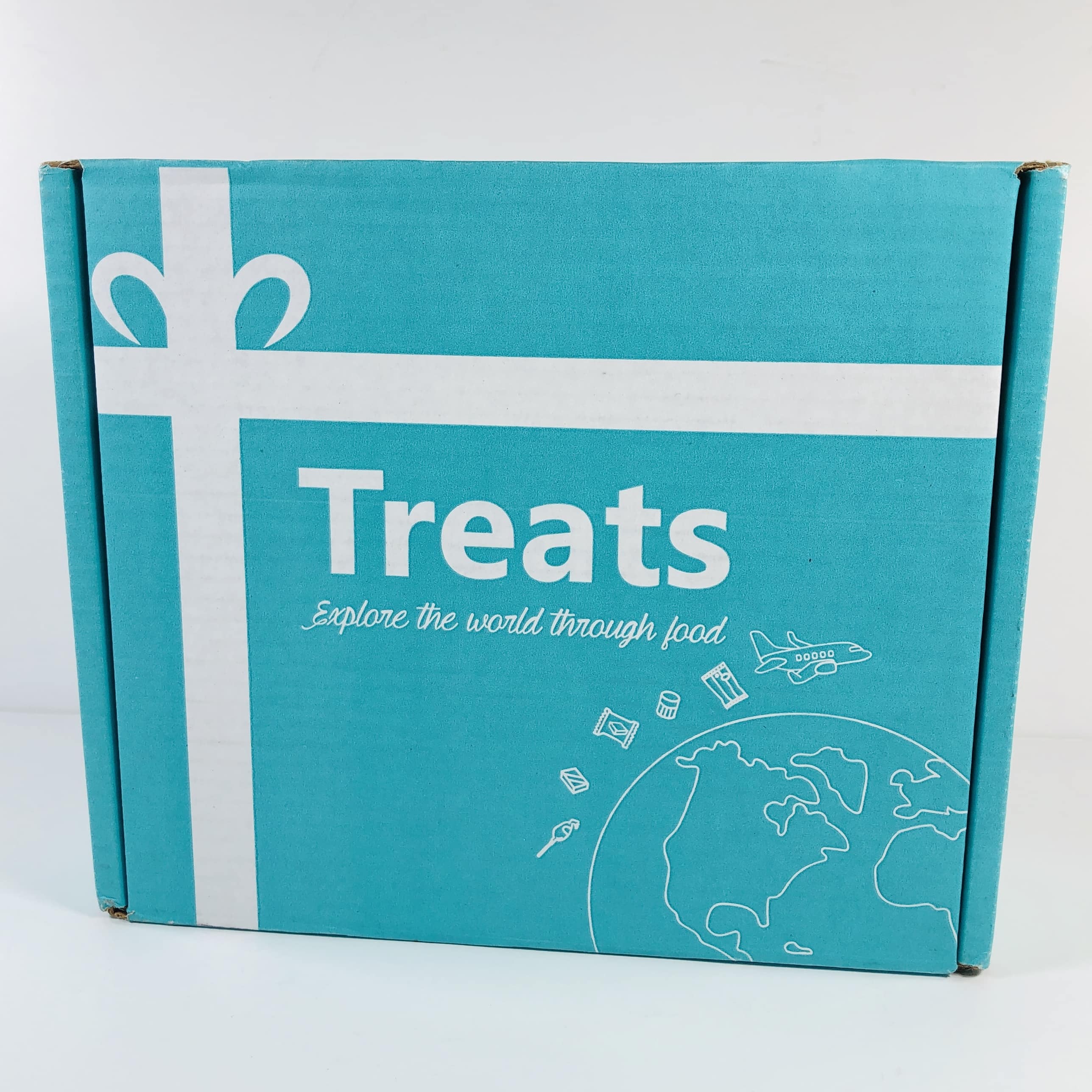 Treats is a monthly snack subscription of snacks from a featured foreign country. You can expect to receive eclectic and interesting snacks that you've never sampled before (unless, of course, you've lived in the featured country recently)! Snacks may be cookies, candy, chips, etc. but not drinks. The Standard Pack offers 4-6 snacks, while the Premium box offers 8-12. It's quick to enroll, and you'll get your first box within a few days of when you subscribe.
This is a review of the premium pack – $25.95 per month.
DEAL: You can save 15% on your first month with coupon code HELLO15.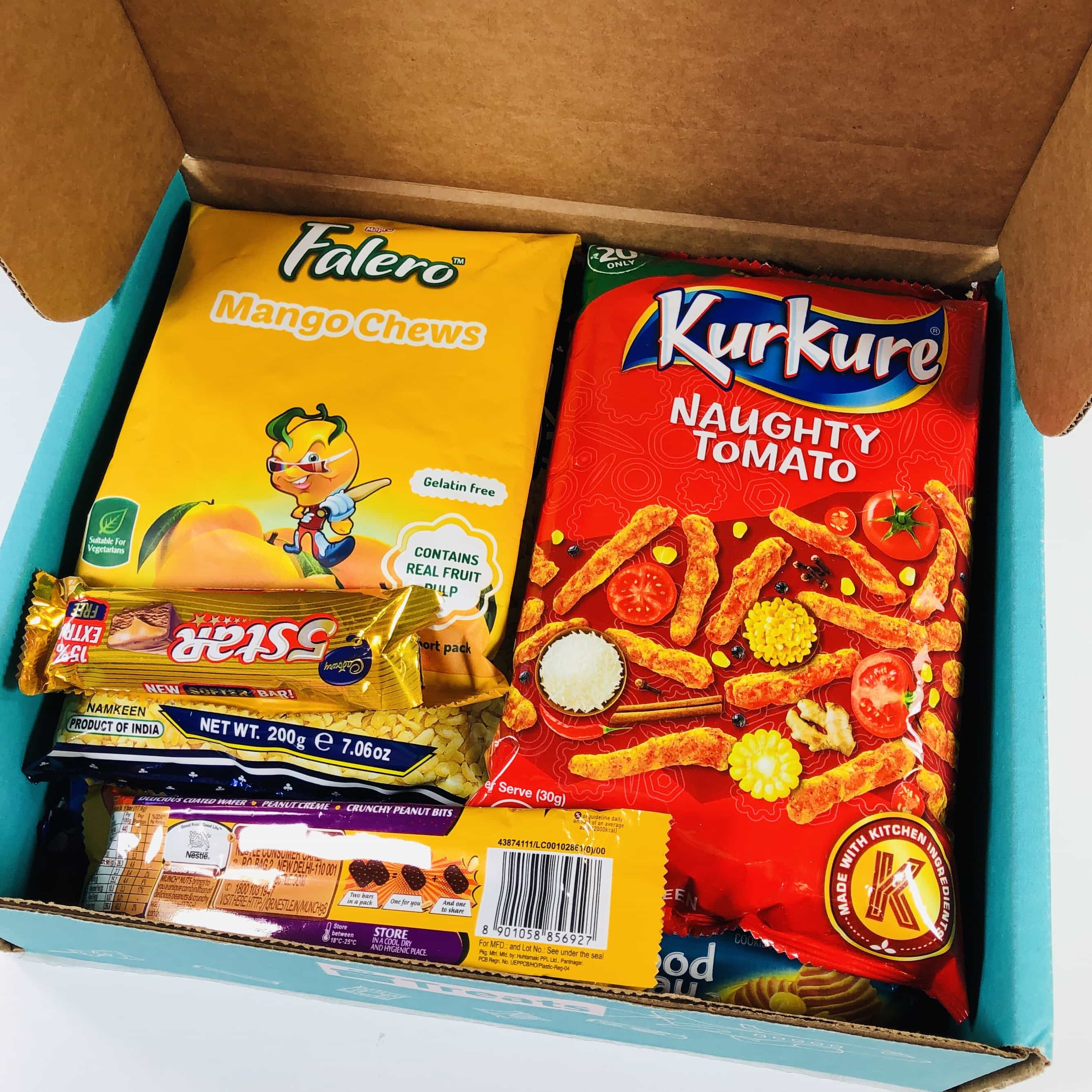 I didn't see any inserts in this box.
But my snacks sure look bright and my 15-year old thought everything looked yummy! This is my first box from Treats!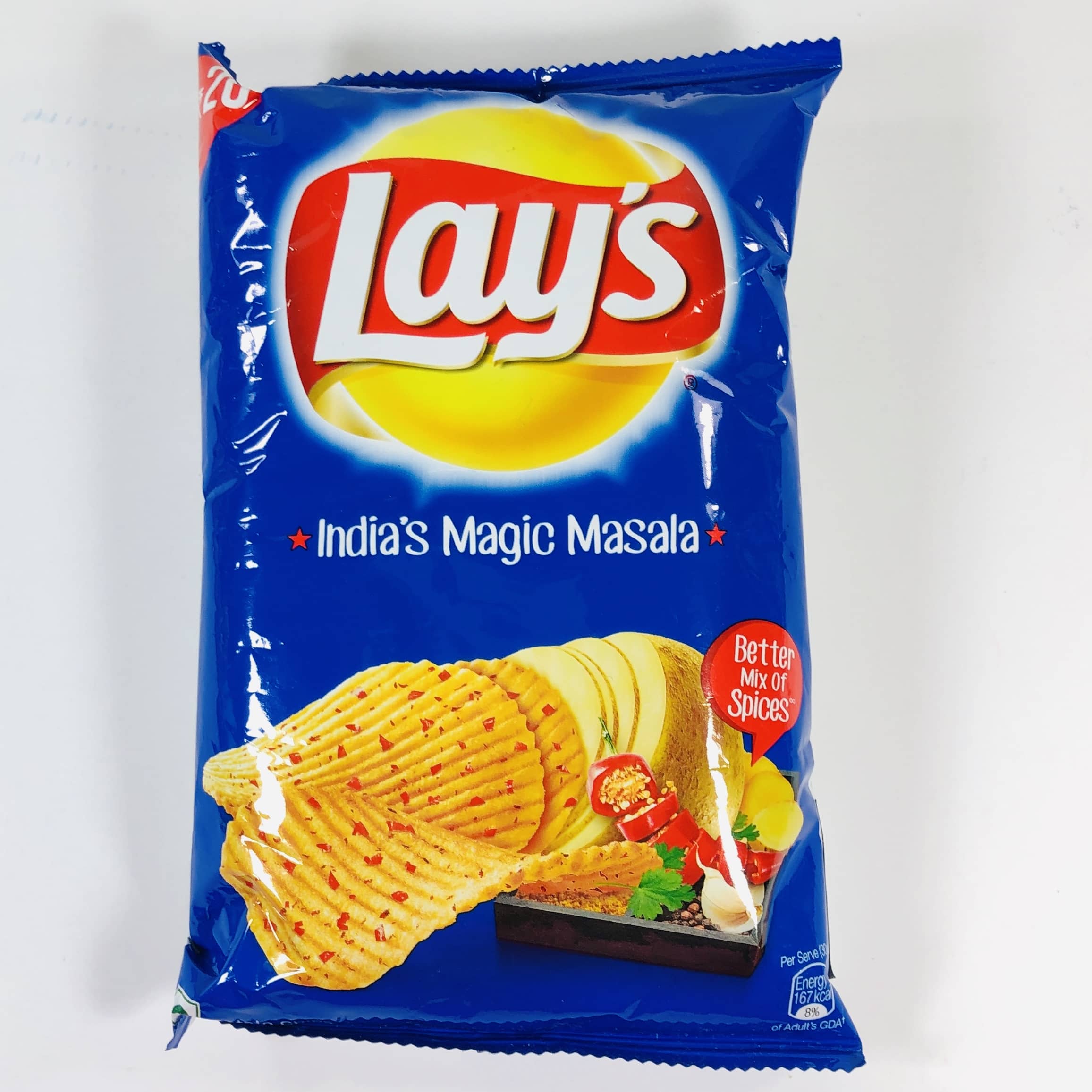 Lay's India's Magic Masala ($8.99) I rarely eat bags of chips on their own but when it comes to flavored chips from other countries, you better watch out!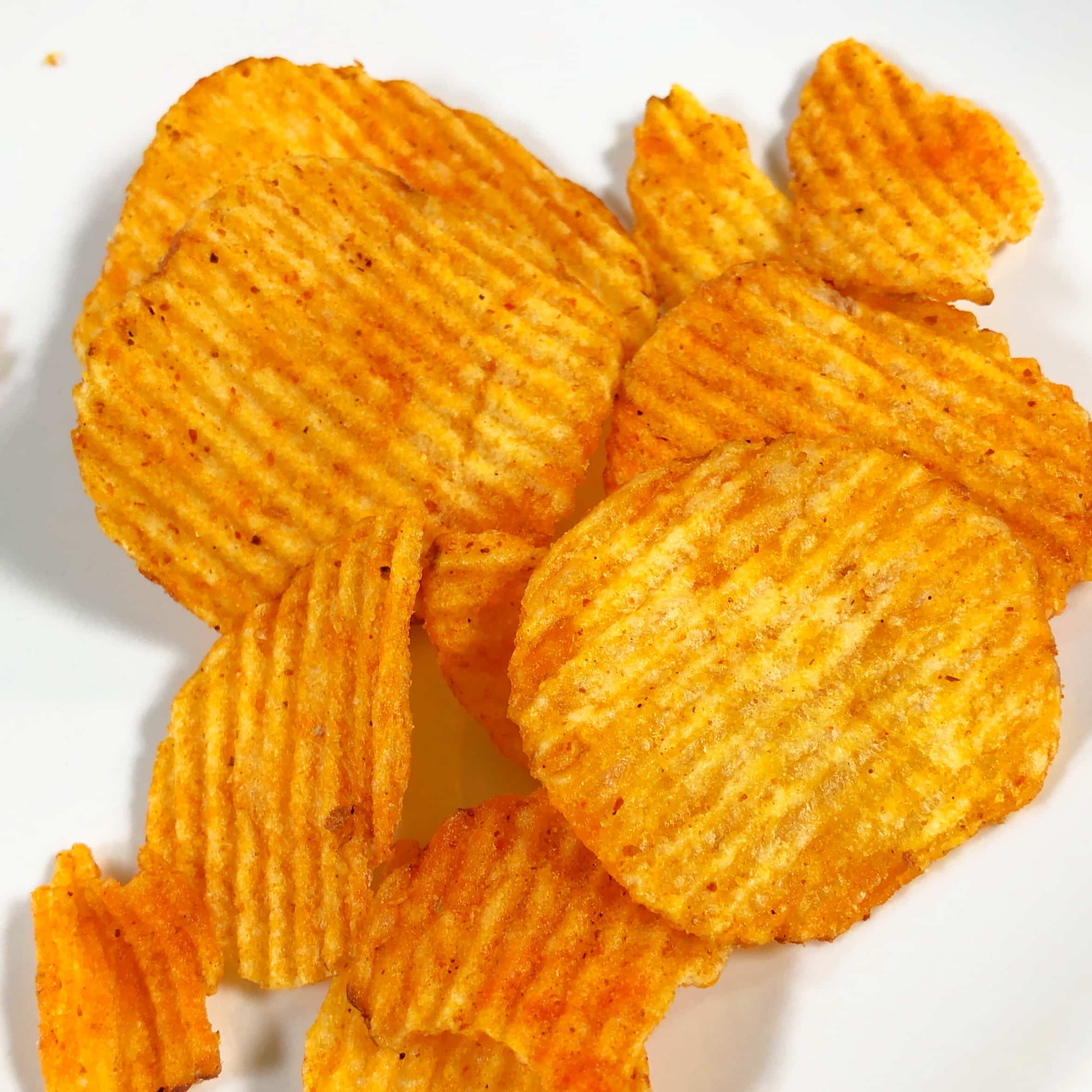 These are like Lay's Ruffles but with a spicy flavor that is about a level 5, with a jalapeno being a level 7 for me. They are not like BBQ chips, they aren't sweet or smokey, but they are so very good.
Kur Kure Naughty Tomato ($6.67) remind me of Cheetos with their shape and crunch. The flavor is spicy and a bit sweet, like tomato ketchup that has zip.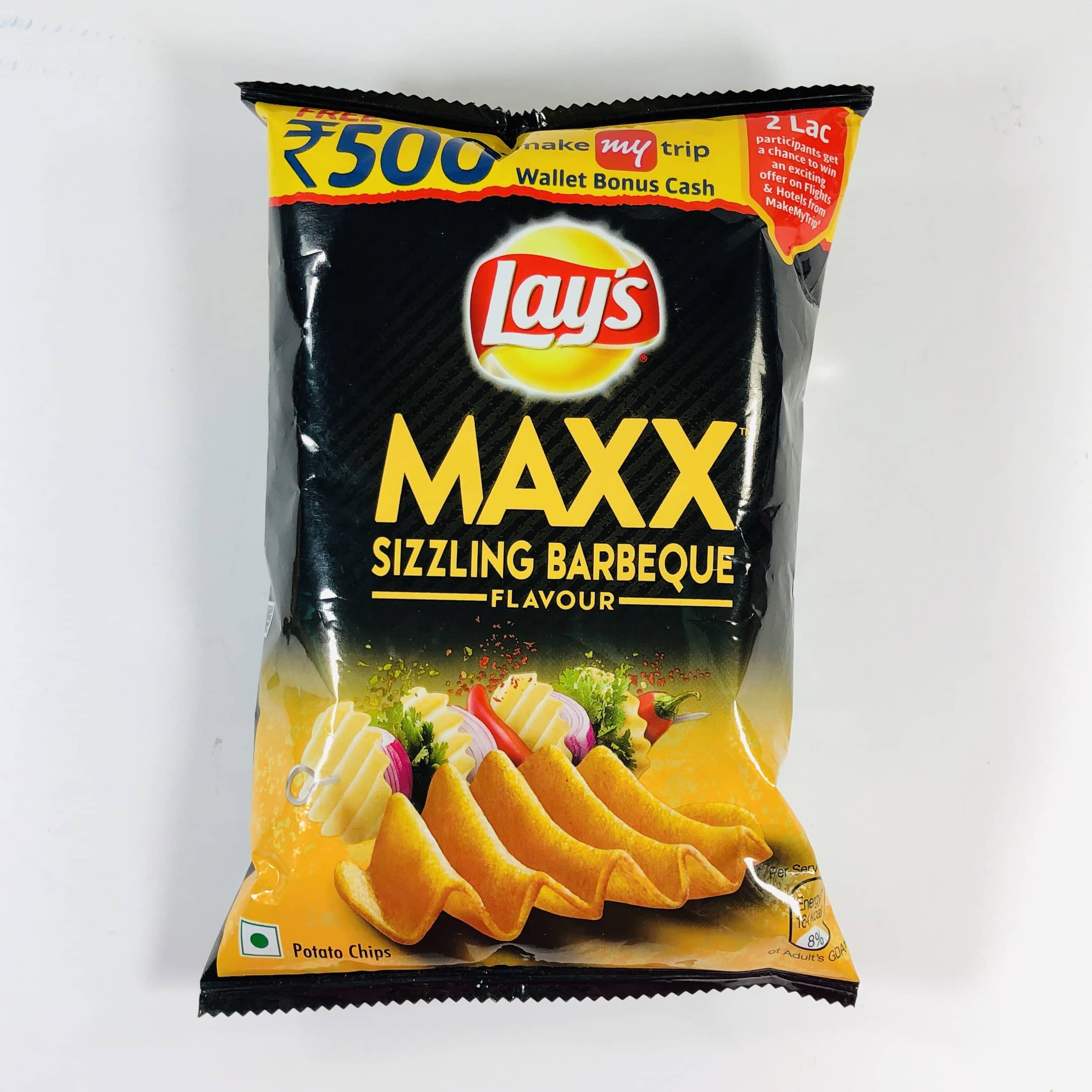 Lay's Maxx Sizzling Barbeque Flavor ($5.99) were also similar to Ruffles, but the flavor was awesome.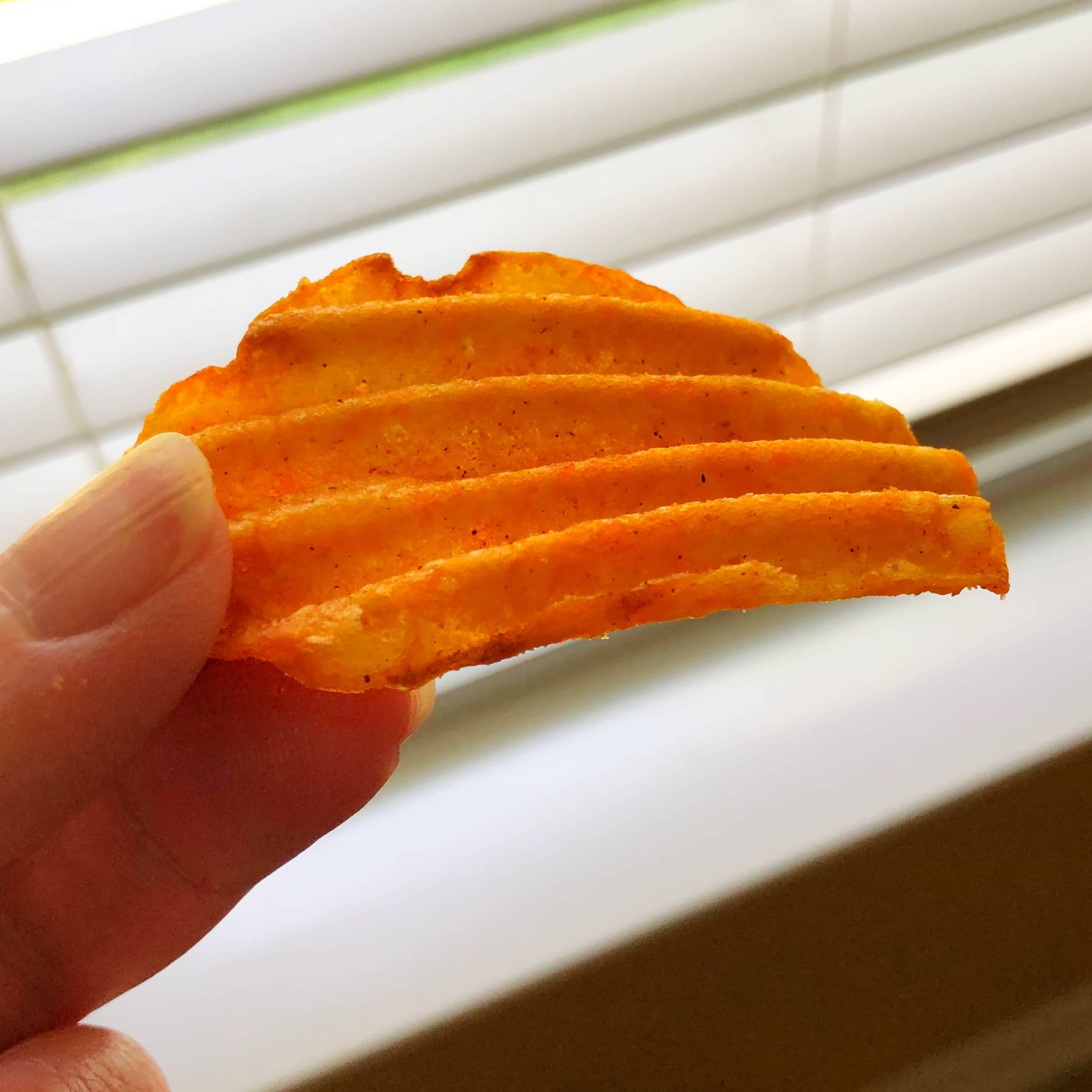 Thick ridges had that classic sweet and smokey BBQ flavor.
Haldiram's Moong Dal ($3.99) looks like Rice Krispies but is more dense. They are very salty and have a flavor that is mild and chip-like. I read that these are good sprinkled on salads as well as eaten out of hand.
Falero Mango Chews Everyone in my family loved these chewy candies.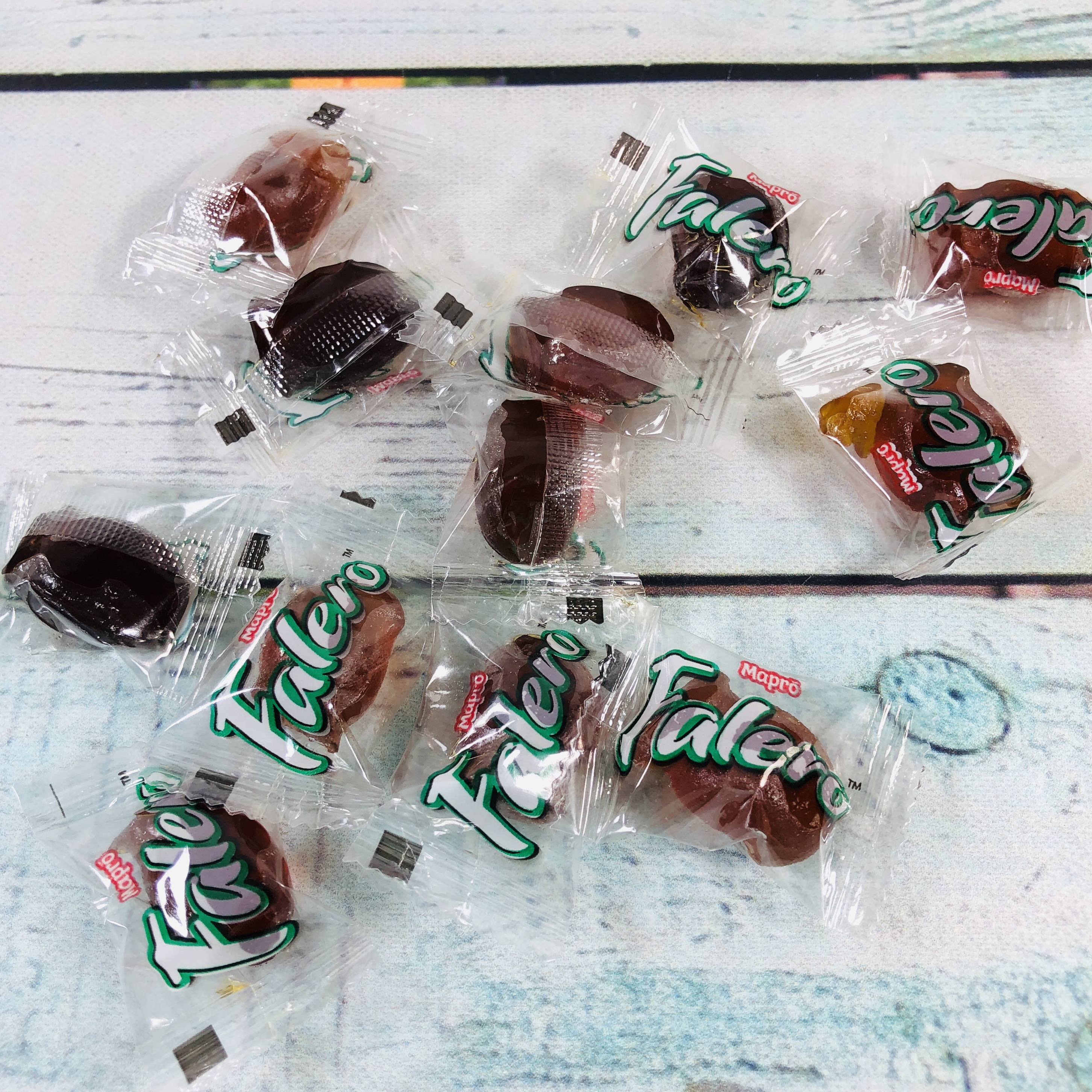 They were individually wrapped and this is maybe half of the bag. They are sweet little gummies flavored with mango pulp.
Britannia Good Day Butter Cookies ($6.15) My daughter said these smelled so buttery and she was right.
These are simple cookies with a shortbread texture and flavor and would be good with tea or coffee.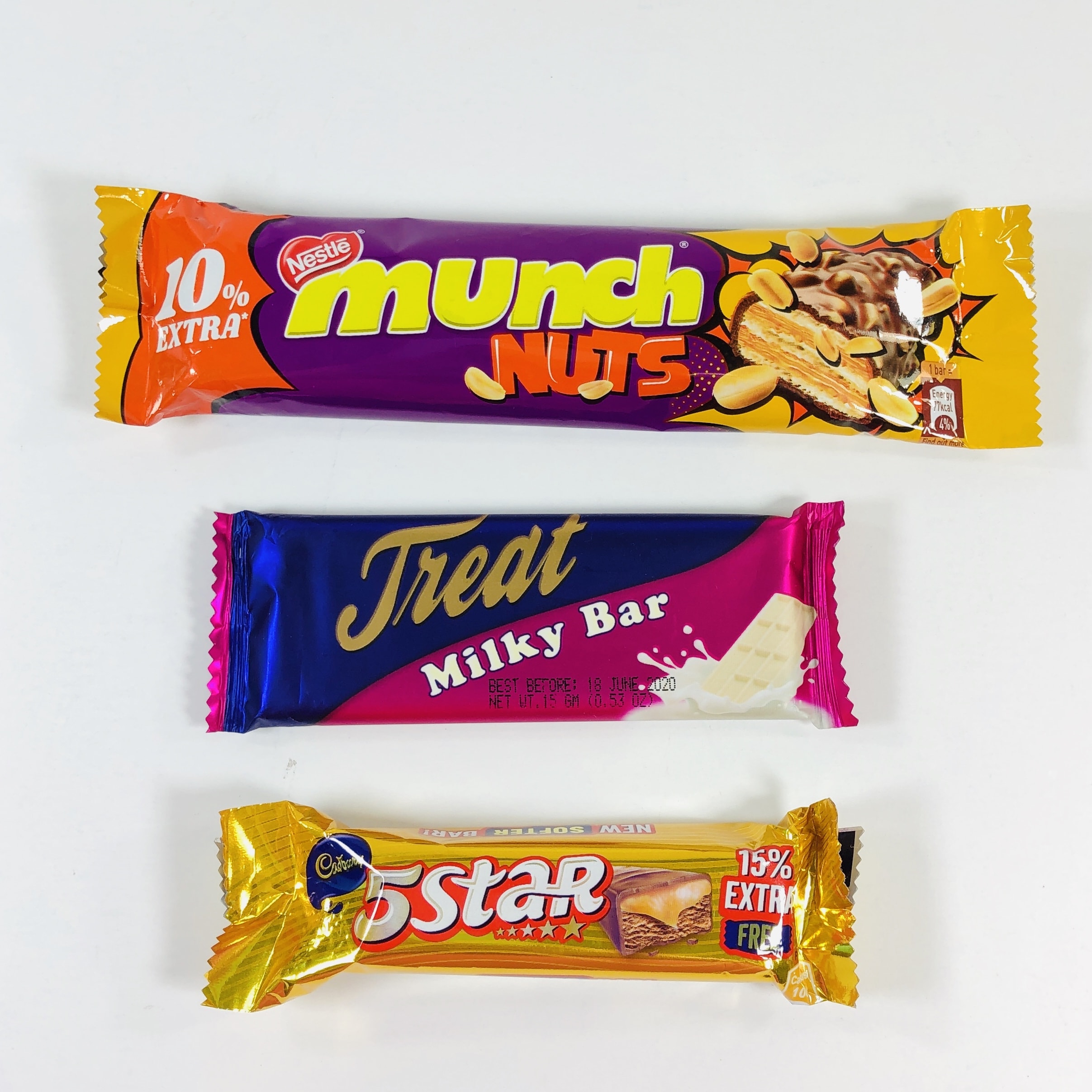 Nestle Munch Nuts is a crispy wafer cookie with a chocolate coating and crunchy peanuts. It was gone very quickly.
Treat Milky Bar I was looking forward to this candy but it was disappointing. It was brittle instead of smooth and as I chewed it, it started to separate in my mouth into a weird consistency. I spit it out and discarded the rest.
Cadbury 5 Star ($0.92) is caramel and nougat with a chocolate coating. The caramel isn't really noticeable, so this is more like a chocolate-flavored 3 Musketeers and not a Milky Way.
Here's the Munch Nuts!
I was pretty happy with my very first Treats box! My family had a great time tasting the snacks and picking favorites. Some of them were similar to items we have in the States, some of them are unique. I wouldn't expect wildly exotic snacks, these are more like what you would find at the grocery or convenience store and that is actually not a bad thing, we love to snack in my house!
Have you tried Treats yet? What did you think of the box?