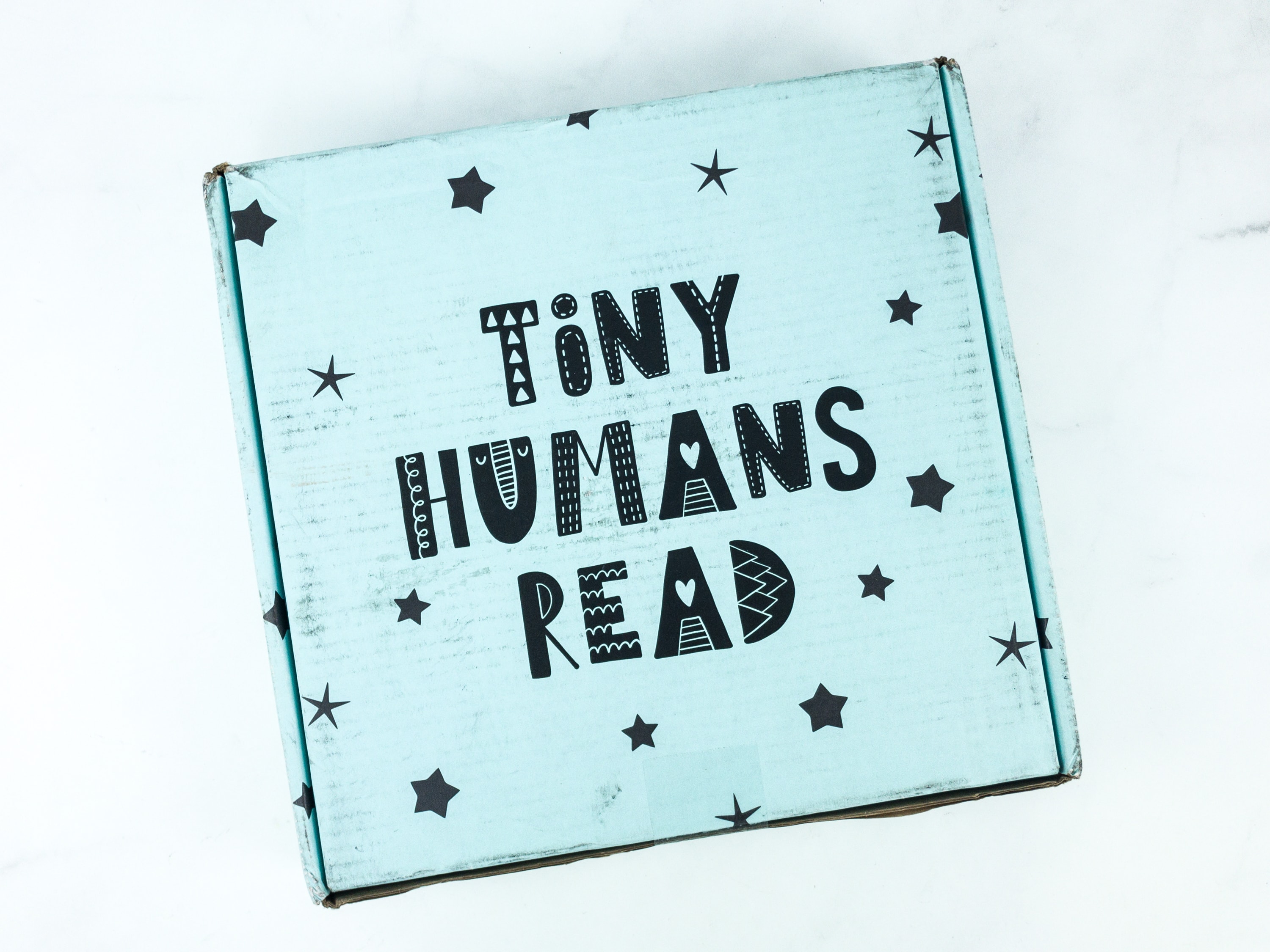 Tiny Humans Read is a monthly book subscription box for kids 0-8 years old. The box costs start at $17.99 each month, plus free shipping within the US, and you may choose from monthly, 3 months, 6 months, or a full year subscription. Each month, you'll get a collection of story books, tips and activities, and free bonus printables. You can also choose your ideal family subscription plan, from board book box, picture book box, or sibling box, which is a mix of the two.
They also donate a portion of all the profits to support non-profits dedicated to supporting children like early literacy programs and tutoring.
This is a review of the Sibling Box, which sent us 2 picture books, and 2 board books.
DEAL: Get 10% off your first box! Use coupon code HELLO10.
On top of everything in the box is a card with a note from the Tiny Humans Read Team.
The books were packed with white paper surrounding them.
They encourage you to share photos of your unboxing and use #tinyhumansread.
The other side of the card gives us an activity idea. For this month, kids can be creative by drawing or making a picture of their own home!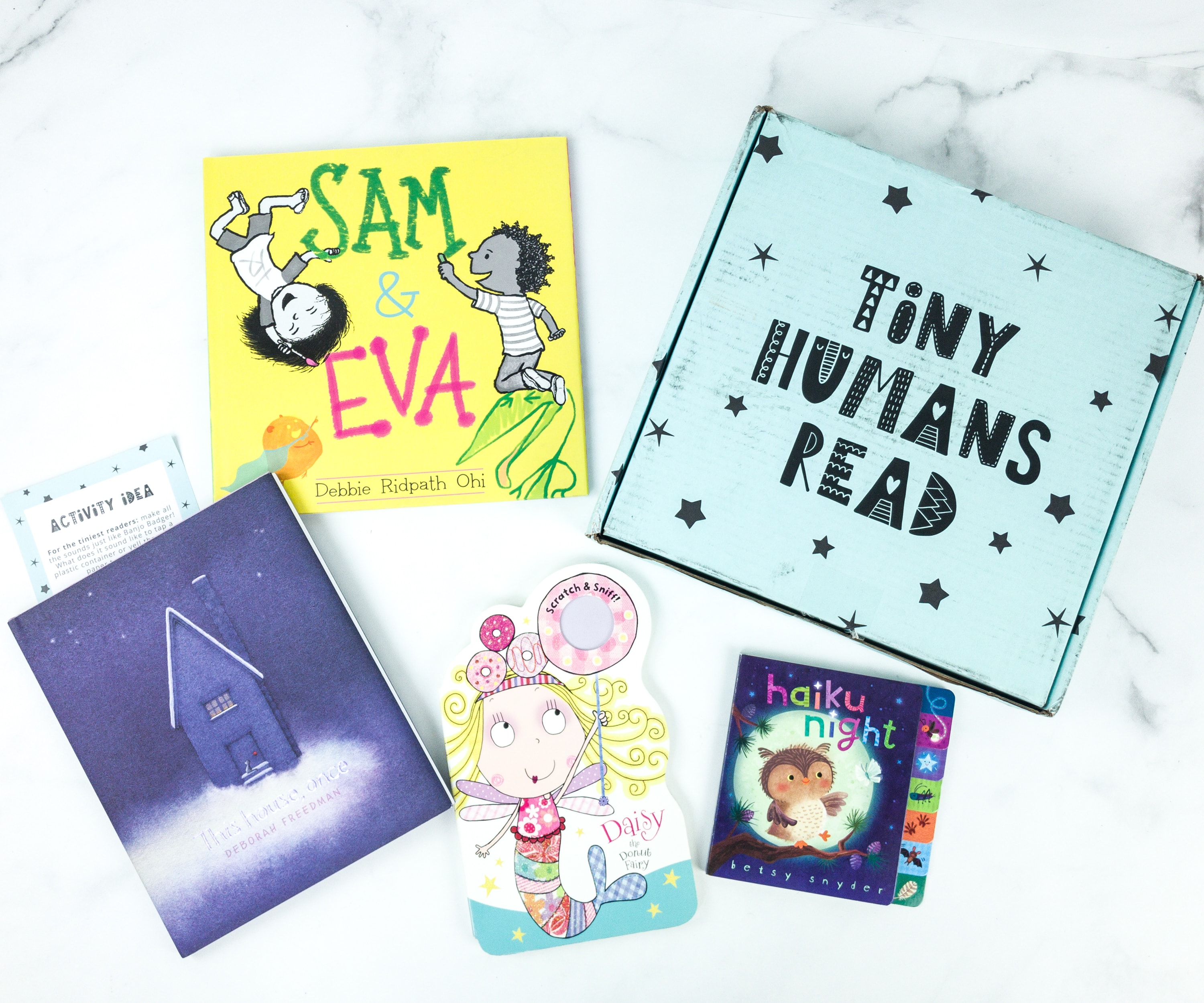 Everything in my box!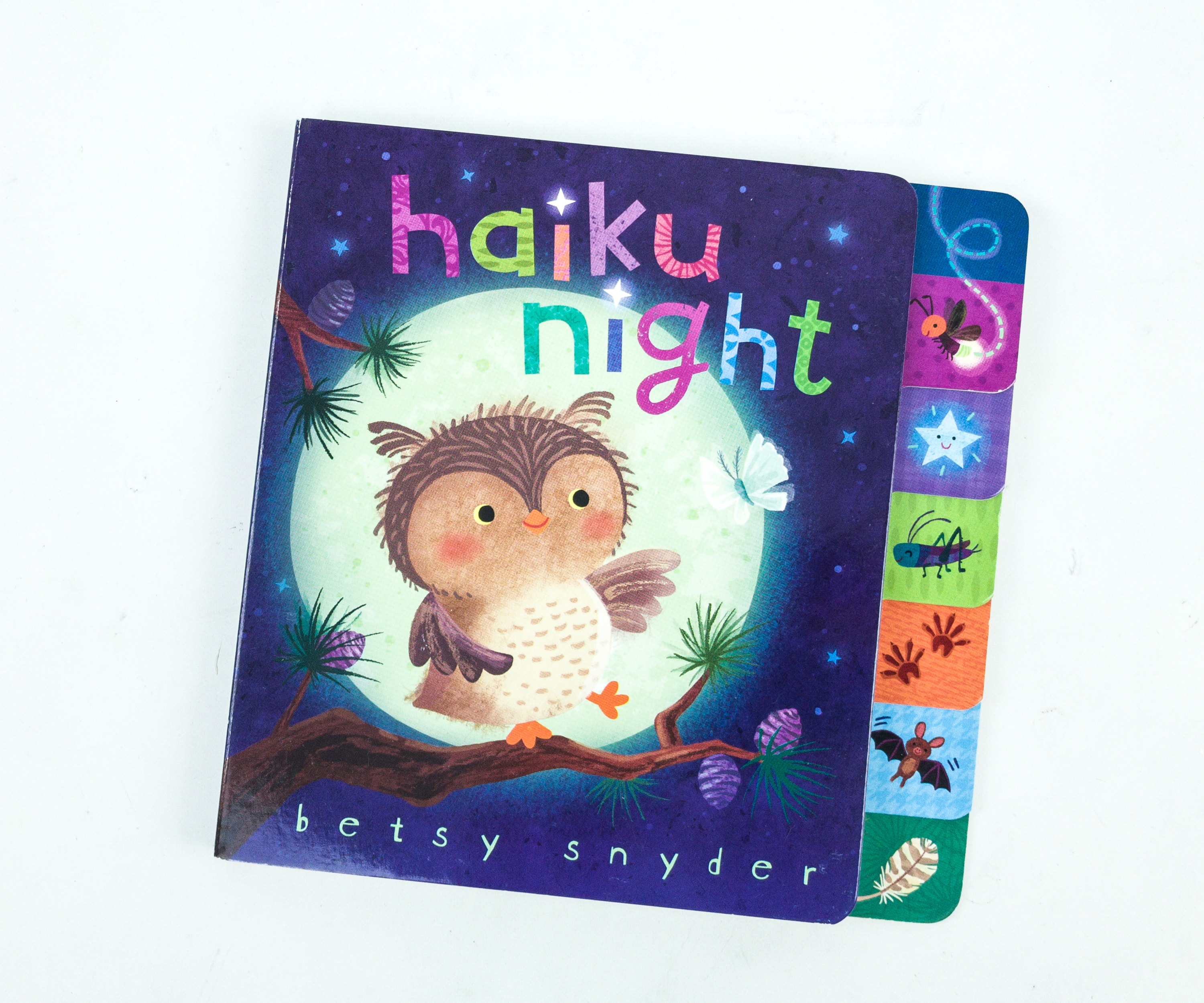 Haiku Night by Betsy Snyder ($6.99)
"A rich, soothing, color palate adds to the allure of Haiku Night, a lovely interactive board book of poems about nightime with large tabs for little hands." – Seira Wilson, Amazon Editor

Perfect for a baby shower gift basket—this companion to the beloved tabbed board book haiku baby celebrates the wonders of nighttime!

wide awake at night
two eyes shining warm and bright–
hello, little owl

Just as she did in haiku baby, Betsy Snyder celebrates special moments in nature with the traditional Japanese poetic form. The sights and sounds of night–a firefly, a star, a cricket, a bat, a raccoon, and an owl–are joyfully captured in just 17 syllables each. This peaceful little board book has tabs to encourage little hands to turn the pages, and adorable artwork to delight children and parents alike! Betsy Snyder's distinguished books for toddlers and babies have received numerous awards and accolades, and are beloved by parents everywhere.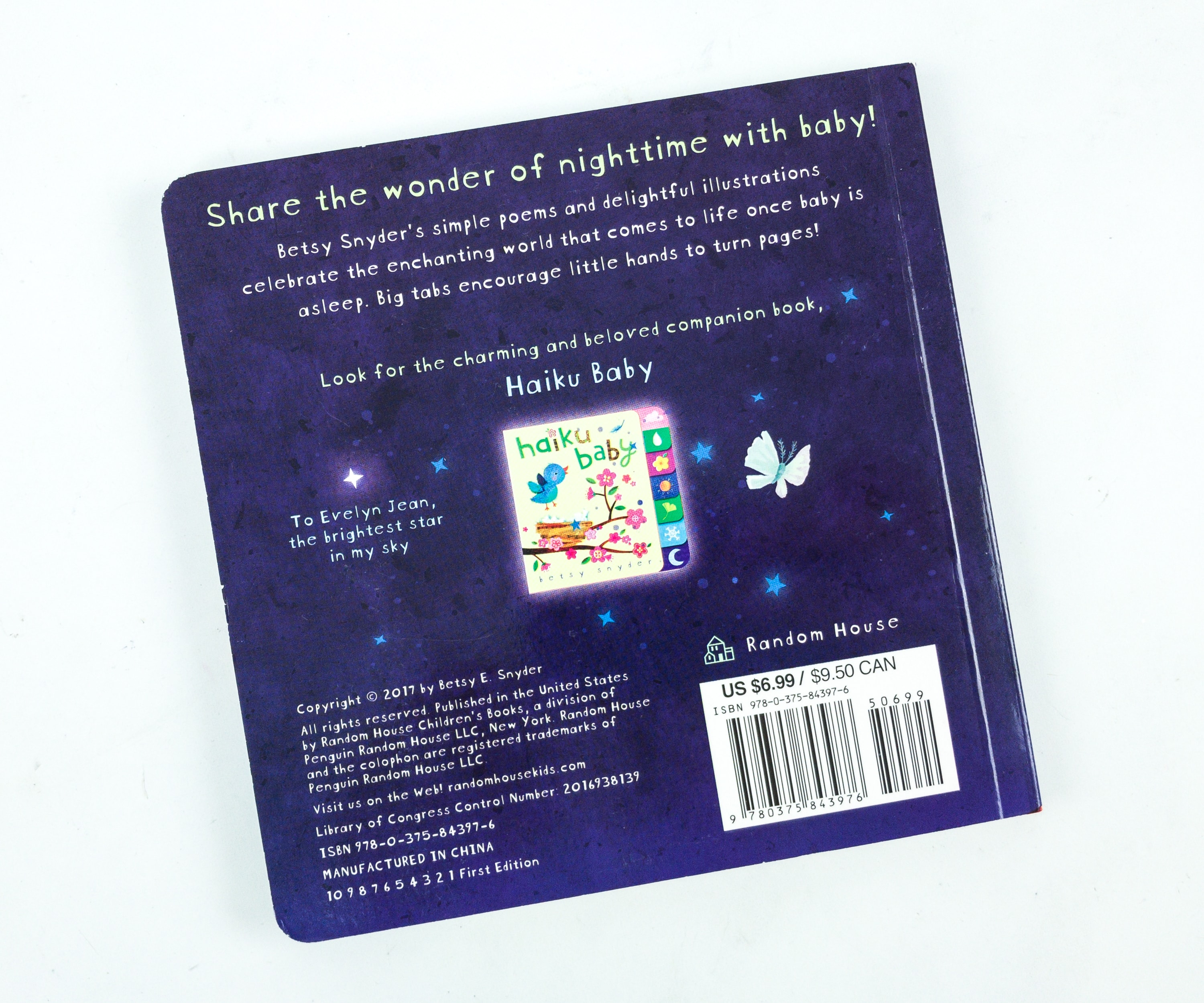 The book contains simple poems and beautiful illustrations that the kids can easily relate to. As the title suggests, these haikus are perfect for night time reading.
Haiku is a Japanese short poem that consists of three lines of 5-7-5 words (17 syllables), and they're usually about nature. In this book, the haikus are themed around the beauty of nature after the sun sets!
We also love the presence of the cute tabs on the side of the book so we can easily turn it to the page we want!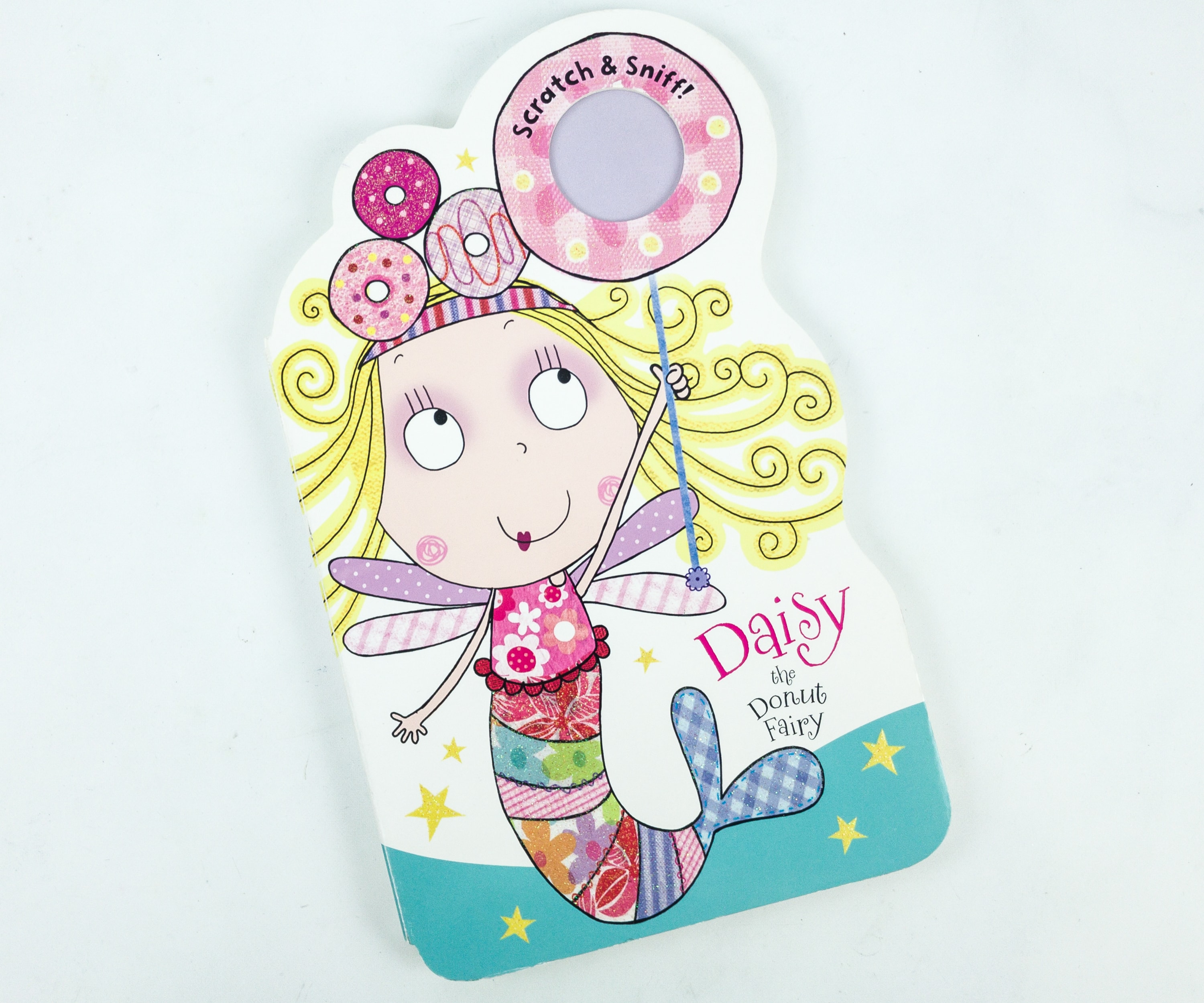 Faries Scratch & Sniff Daisy The Donut Fairy ($14.66)
Delightful new board books with a sweet story, recipe, and scratch and sniff.
The food fairies are back with four delightful board books – complete with fun recipes and scratch-and-sniff areas!
Each book features a simple, rhyming story with pretty illustrations, a fun recipe that teaches kids how to make the fairies' favorite foods, and a scratch-and-sniff patch so children can smell what the fairies are making!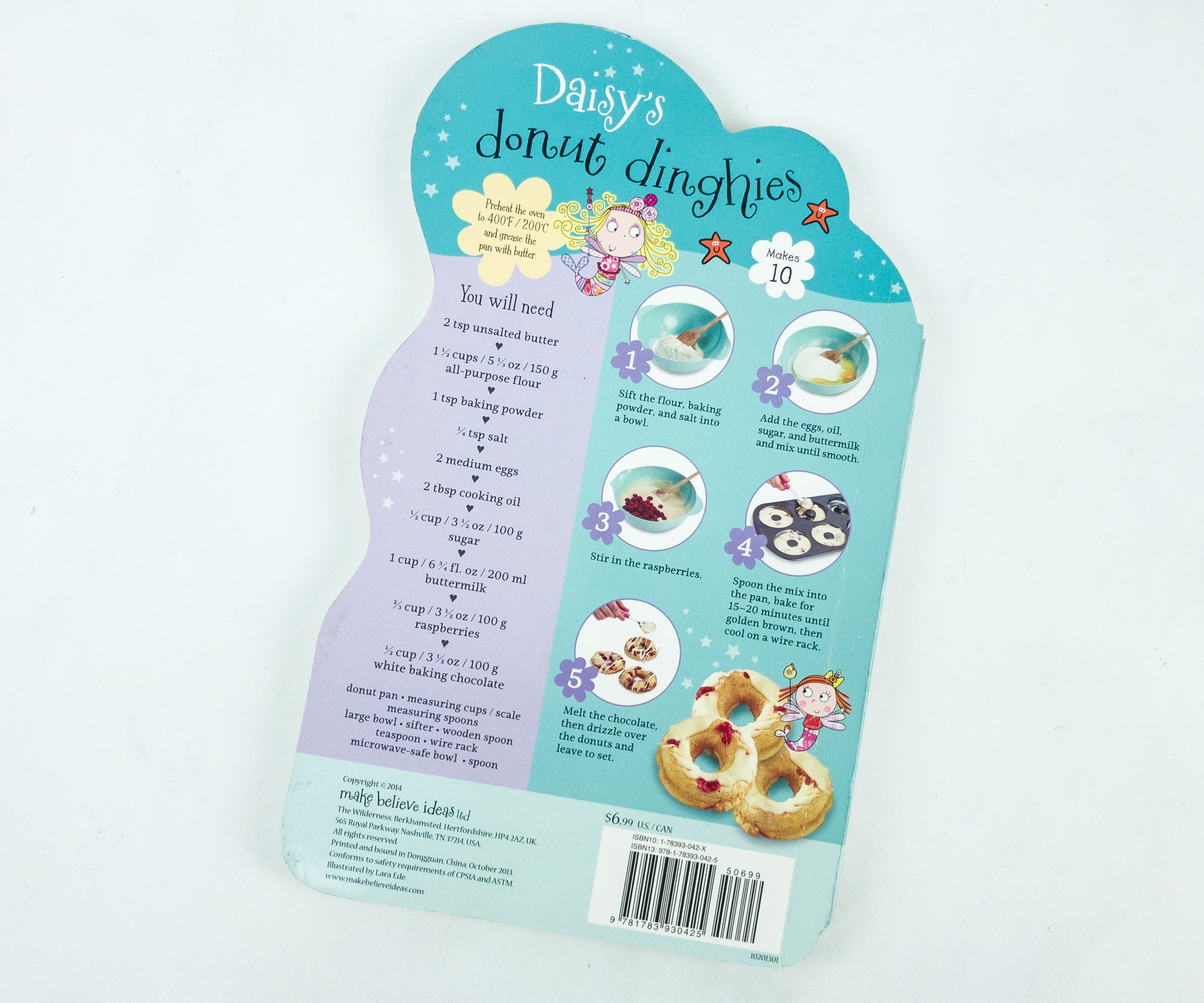 The sweet book also includes a recipe at the back cover. They presented detailed step by step instructions plus illustrations to make the recipe!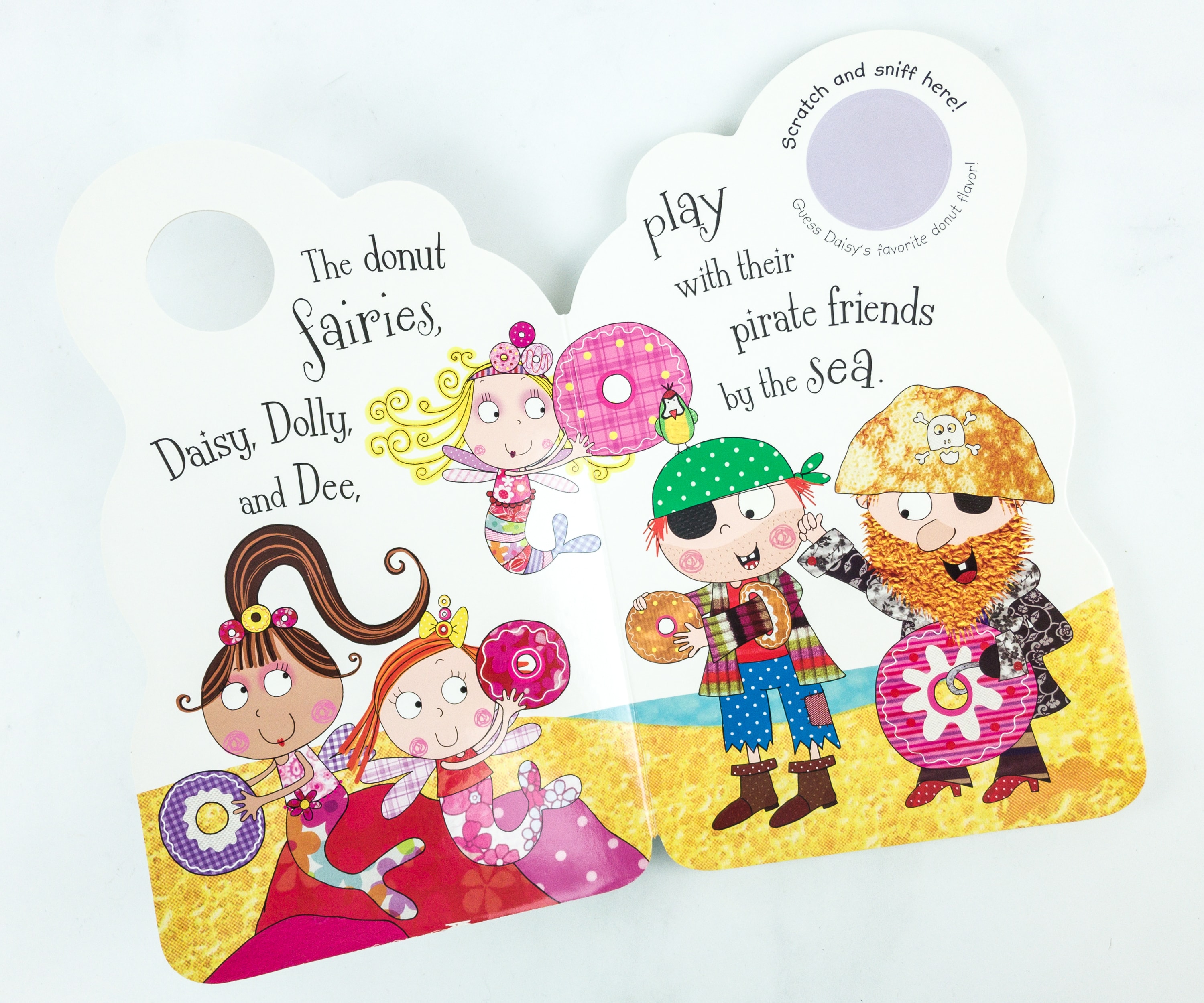 The fairies made so many donuts that they didn't know what to do with them first, until pirates that needed help arrived. The colorful illustrations matched the story well, and so did the scratch & sniff! SO much fun!
The simple story and rhyming words are perfect for little kids who have just started reading! It's easier for them to pronounce the words, and understand the whole book.
Sam & Eva by Debbie Ridpath Ohi ($7.60)
Harold and the Purple Crayon meets Tom and Jerry in this sweet and funny picture book about a boy and girl who must balance their creativity and figure out how to cooperate after their drawings come to life.

When Sam starts drawing a super cool velociraptor, Eva decides to join in. But Sam isn't too happy about the collaboration. Soon Eva and Sam are locked in an epic creative clash, bringing to life everything from superhero marmots to exploding confetti. But when their masterpieces turn to mayhem will Sam stay stubbornly solo or will he realize that sometimes the best work comes from teamwork?
Two kids unleash their creativity, but one doesn't think that working with another person is okay. This is quite an interesting story!
The story teaches us that it's better to work with others and engage in teamwork!
At first, they didn't agree with each others' creations, Sam even got angry at Eva!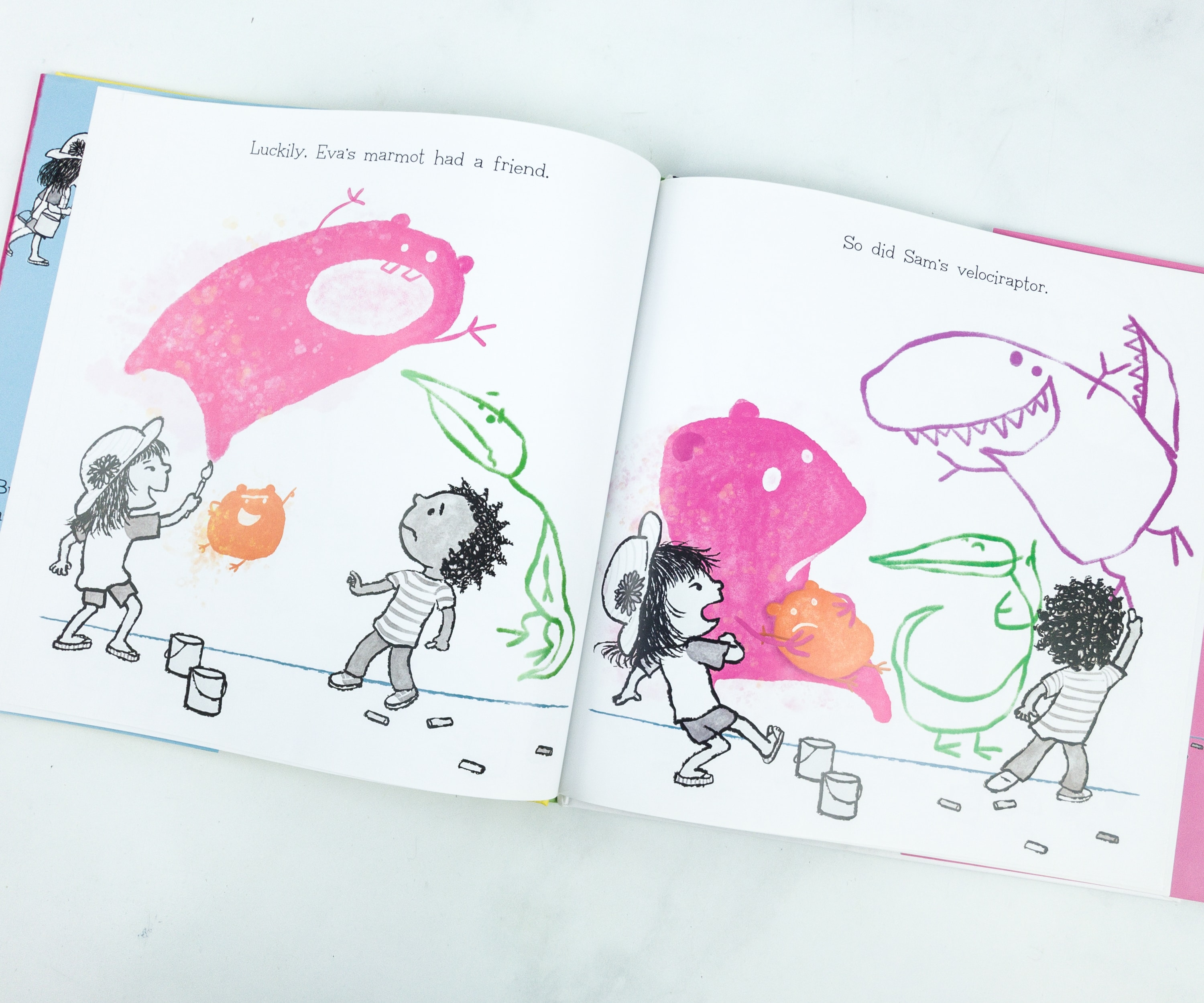 My kids love how Sam and Eva are doing their artwork. When things got out of hand, the kids, along with Sam, realized that sometimes it's better if you have a companion who can help you!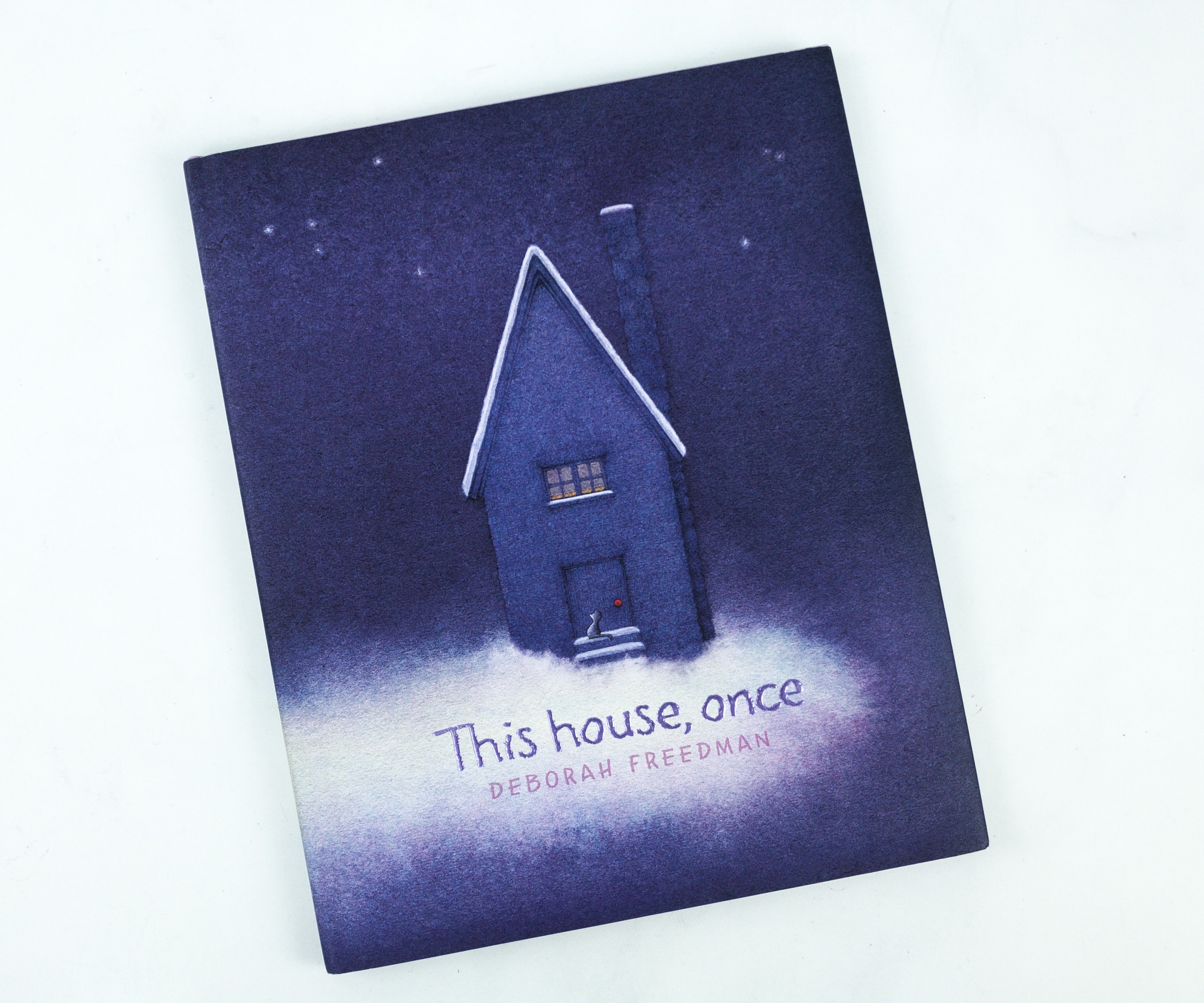 This House, Once by Deborah Freedman ($9.98)
Deborah Freedman's masterful new picture book is at once an introduction to the pieces of a house, a cozy story to share and explore, and a dreamy meditation on the magic of our homes and our world.

Before there was this house,
there were stones,
and mud,
and a colossal oak tree—
three hugs around
and as high as the blue.

What was your home, once?

This poetically simple, thought-provoking, and gorgeously illustrated book invites readers to think about where things come from and what nature provides.

The back of the book features the beautiful night sky!
The book introduces us to where most of the things came from, like this house for example. They explain how it started and how it was then completed.
The house started from bricks that were once mud before they were formed and baked. This will get the kids thinking about where and how most stuff started, and what process they've gone through to reach their final state.
Another example, and also a part of the house, are the windows that were once sand that's melted into glass. It's a nice book to learn about the origin of things, and also, we can relate it to us people, on how we started, and what do we do to reach our goals!
We got another set of books that are best for bedtime storytelling! The books also have lots of takeaways. My kids learned some important values like friendship, teamwork, appreciation, and more. We love the haiku book because it shows us the beauty of nature and the 5-7-5 sentences were fun to read aloud too. The other books are great as they all came with beautiful and well-expressed illustrations. We're definitely very pleased with this month's curation!
What do you think of this month's box?