STRONG self(ie) is a quarterly subscription box that helps empower young girls to be their best self! There are two boxes to choose from: the BLOOM(box) is for girls ages 8-12 and the BURST(box) is for girls ages 13-17. I have a 15-year-old daughter, Karina, who helped me review the BURST(box)!
So much more than a quarterly subscription box – STRONG self(ie) is building up a community of STRONG girls by delivering handpicked items that are purposeful, positive, and powerful.

Every STRONG self(ie) box features trendy products that represent the four corners of self(ie) strength, and includes an inspirational message for girls, along with an envelope of resources for parents.

You will receive 4-6 of our favorite seasonal products that we think support strong girls. Our goal with each box is to provide you with a meaningful, inspiring message to help you be your STRONG-est self(ie)!
DEAL: Get 20% off your first box! Use coupon code Hello20.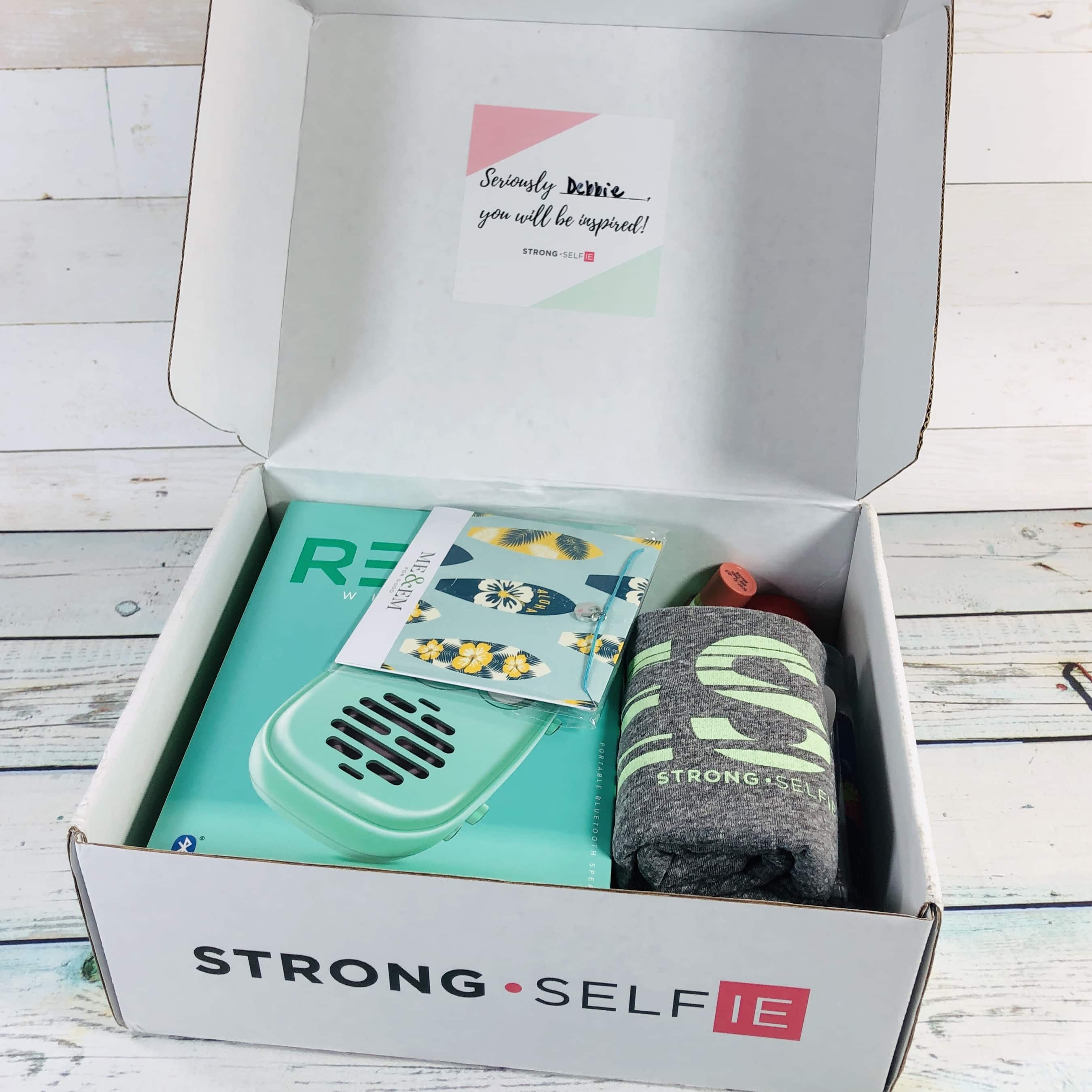 First look! Boxes can be purchased as a subscription or one-time only.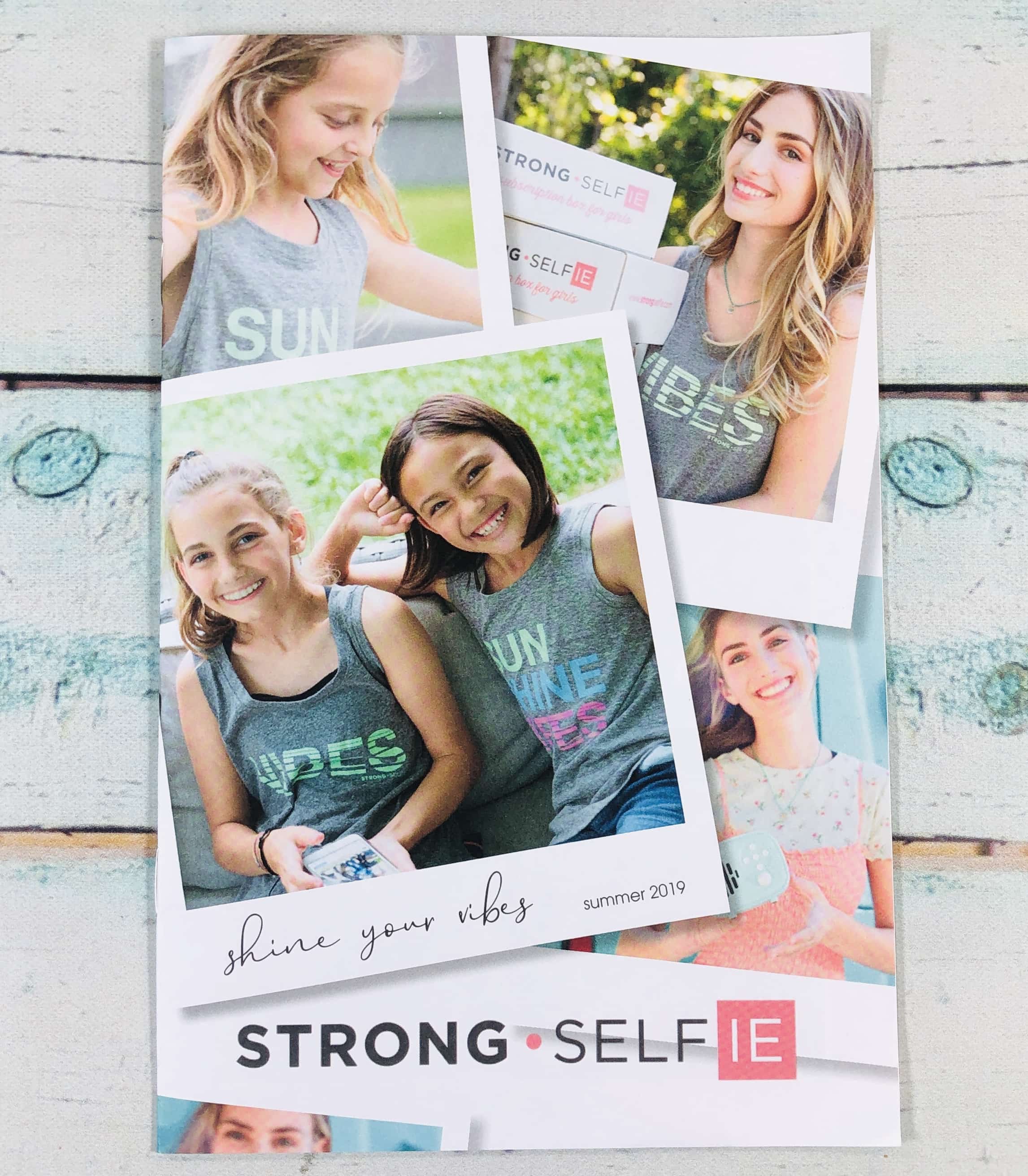 STRONG self(ie) now sends a mini magazine with info on all of the products in the box. I was very impressed with how informative it was, and I found parent tips too.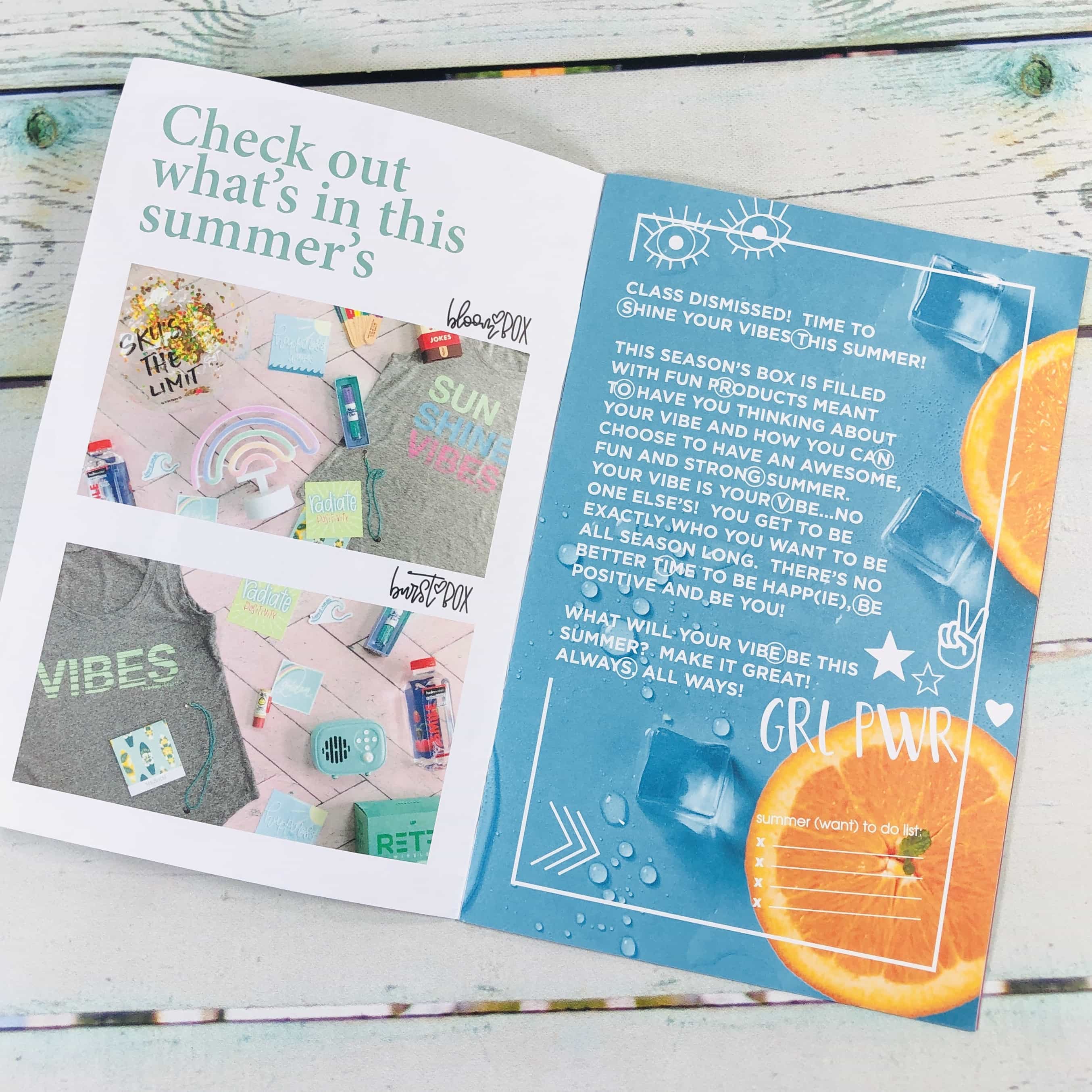 Keep in mind that this page is all about the Bloom Box, which is for younger girls aged 8-12.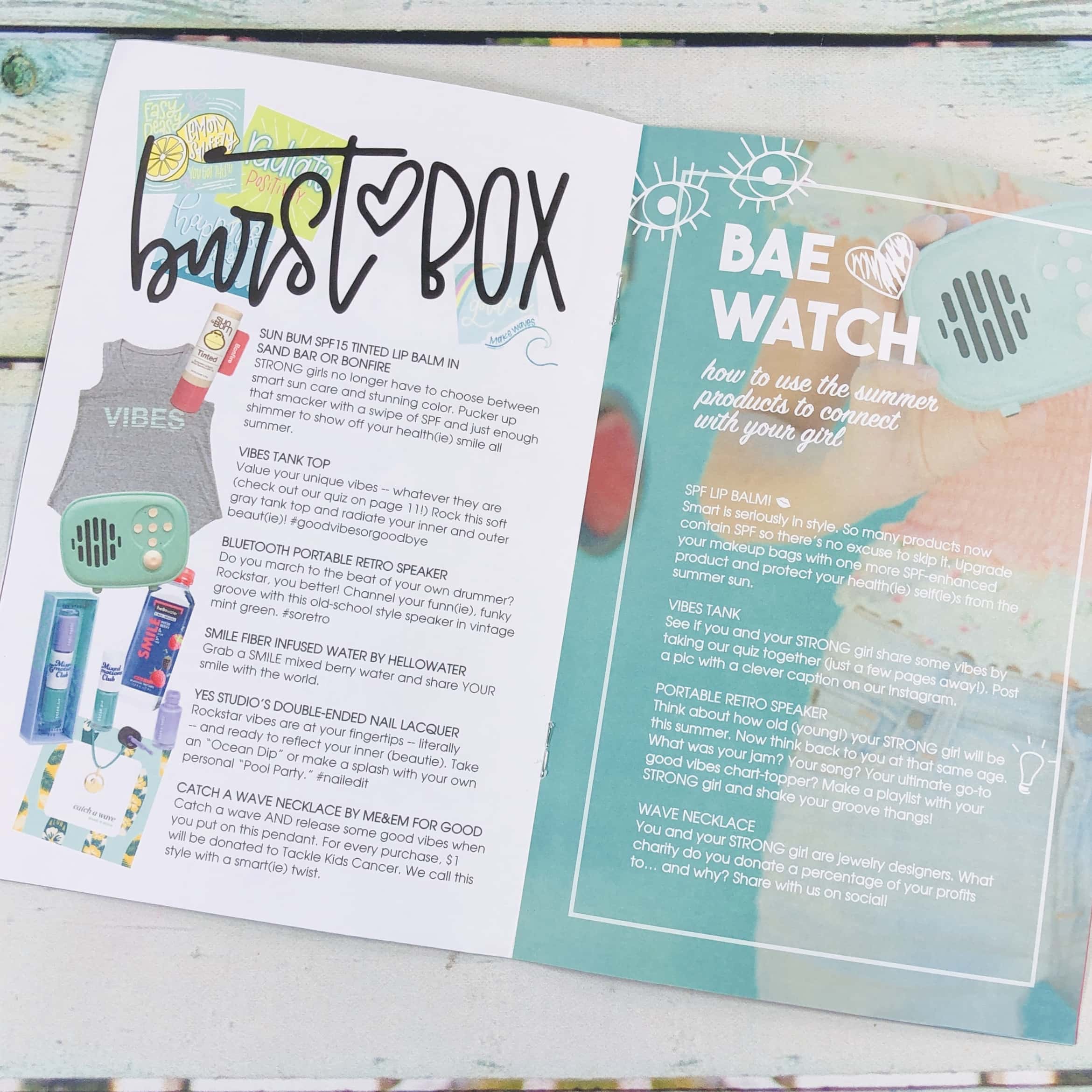 This page is specific to the Burst Box, which is for girls aged 13-17 and is being reviewed in this post.
My daughter is 15 and is always excited when this box shows up in the mail!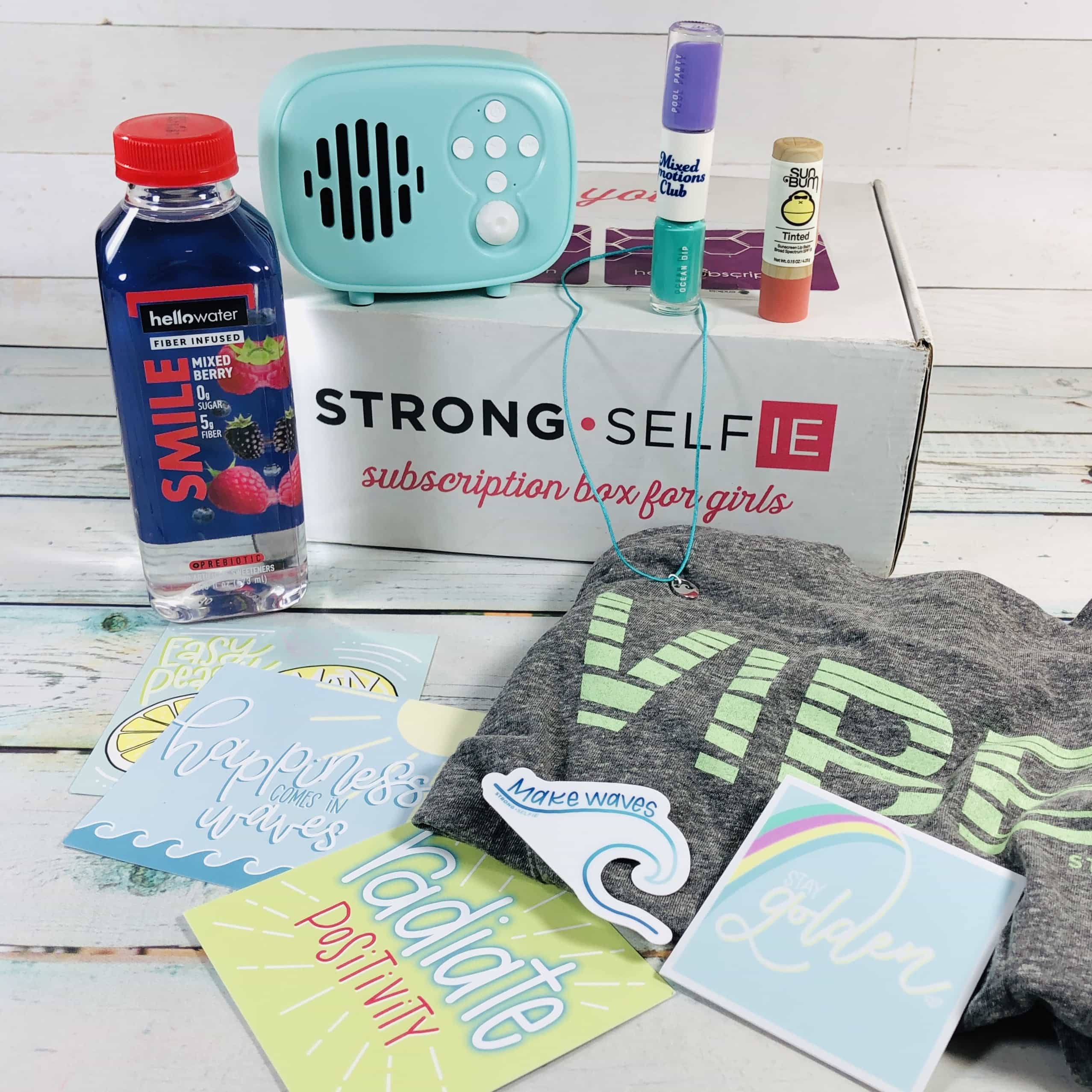 Everything in the box!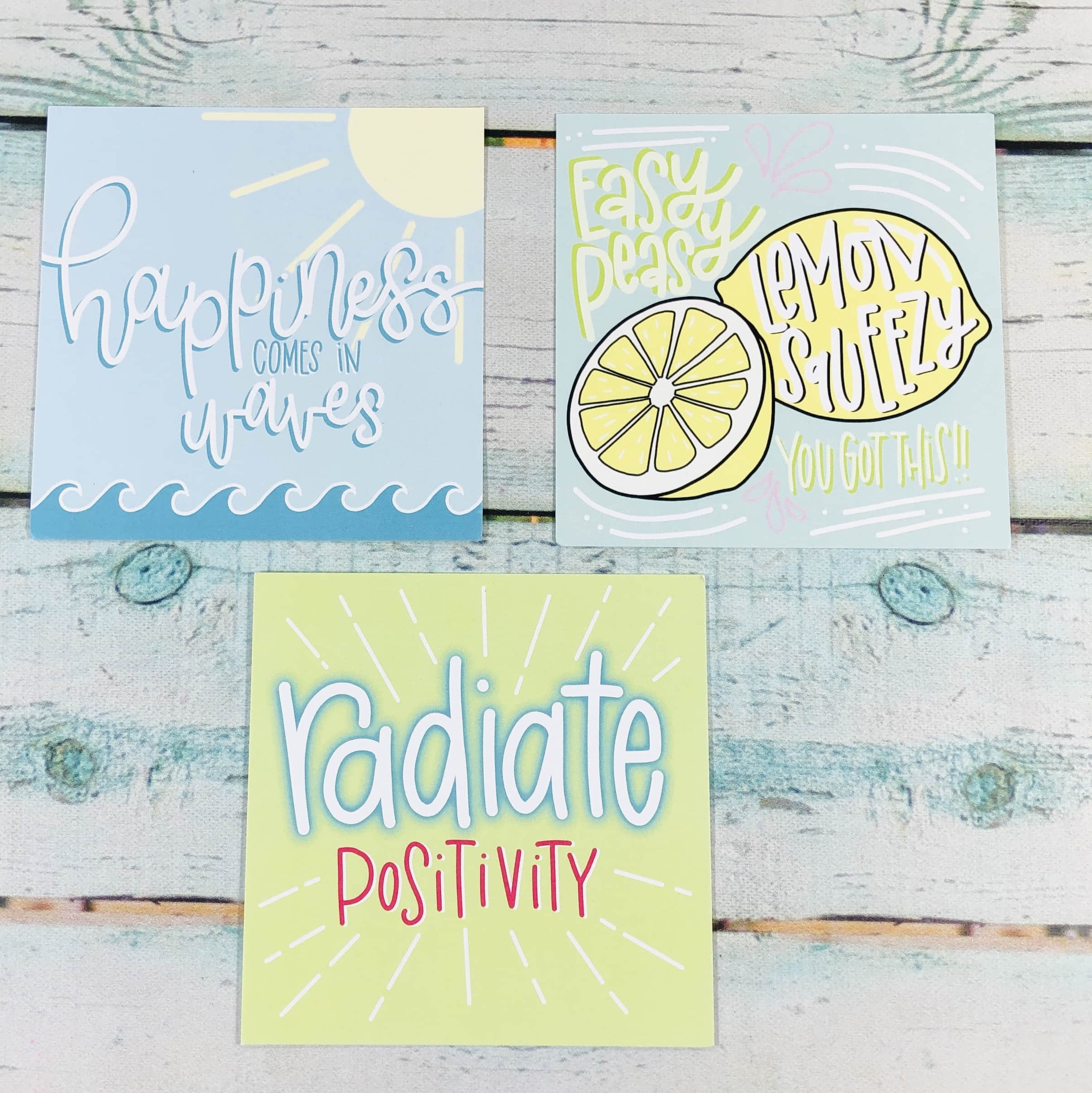 There were some motivational cards that have space on the back for a quick note. You can give these to your daughter or she can share them with friends.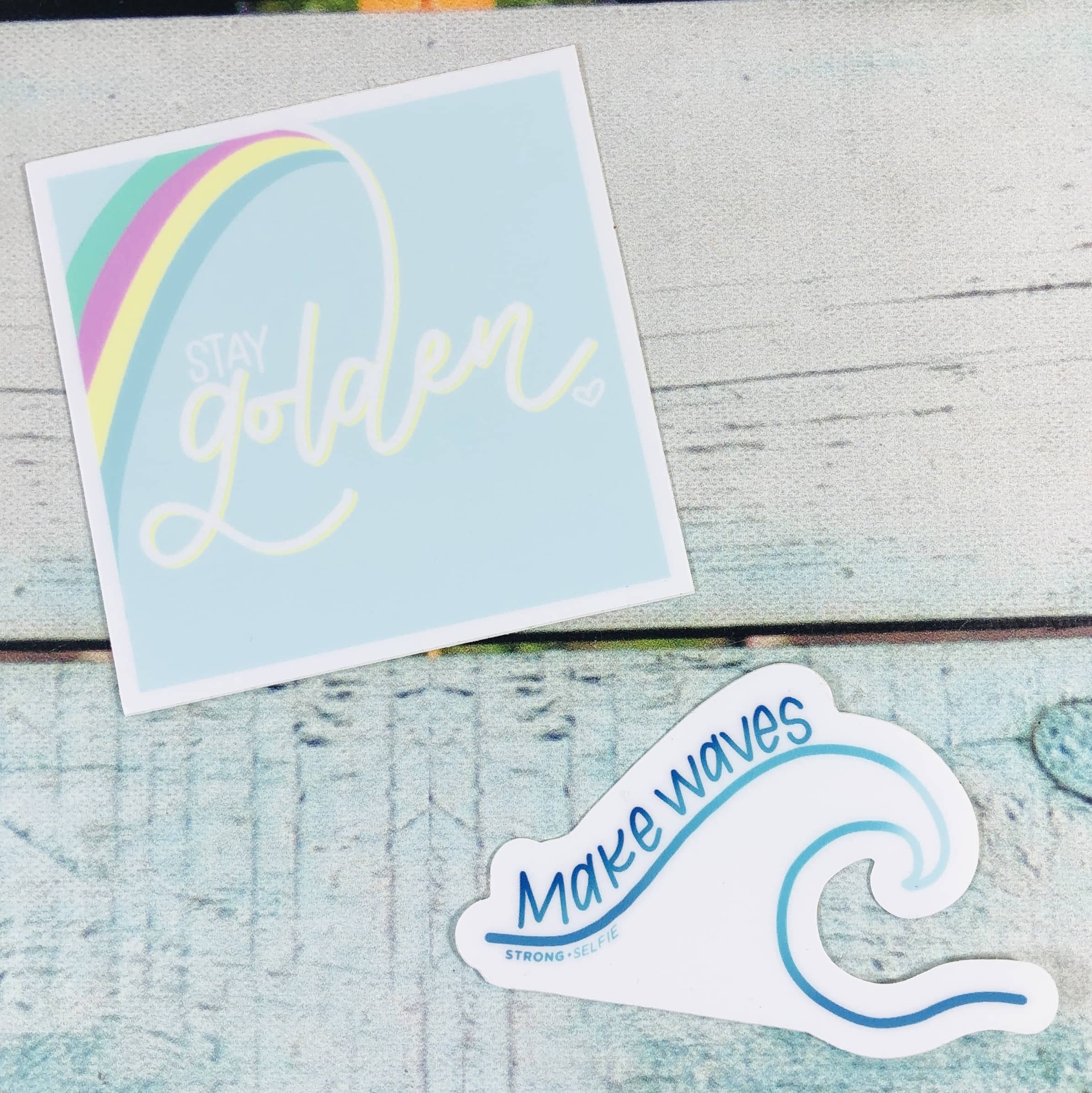 There were two vinyl stickers that are perfect for mirrors, laptops, or wherever your daughter likes to place stickers.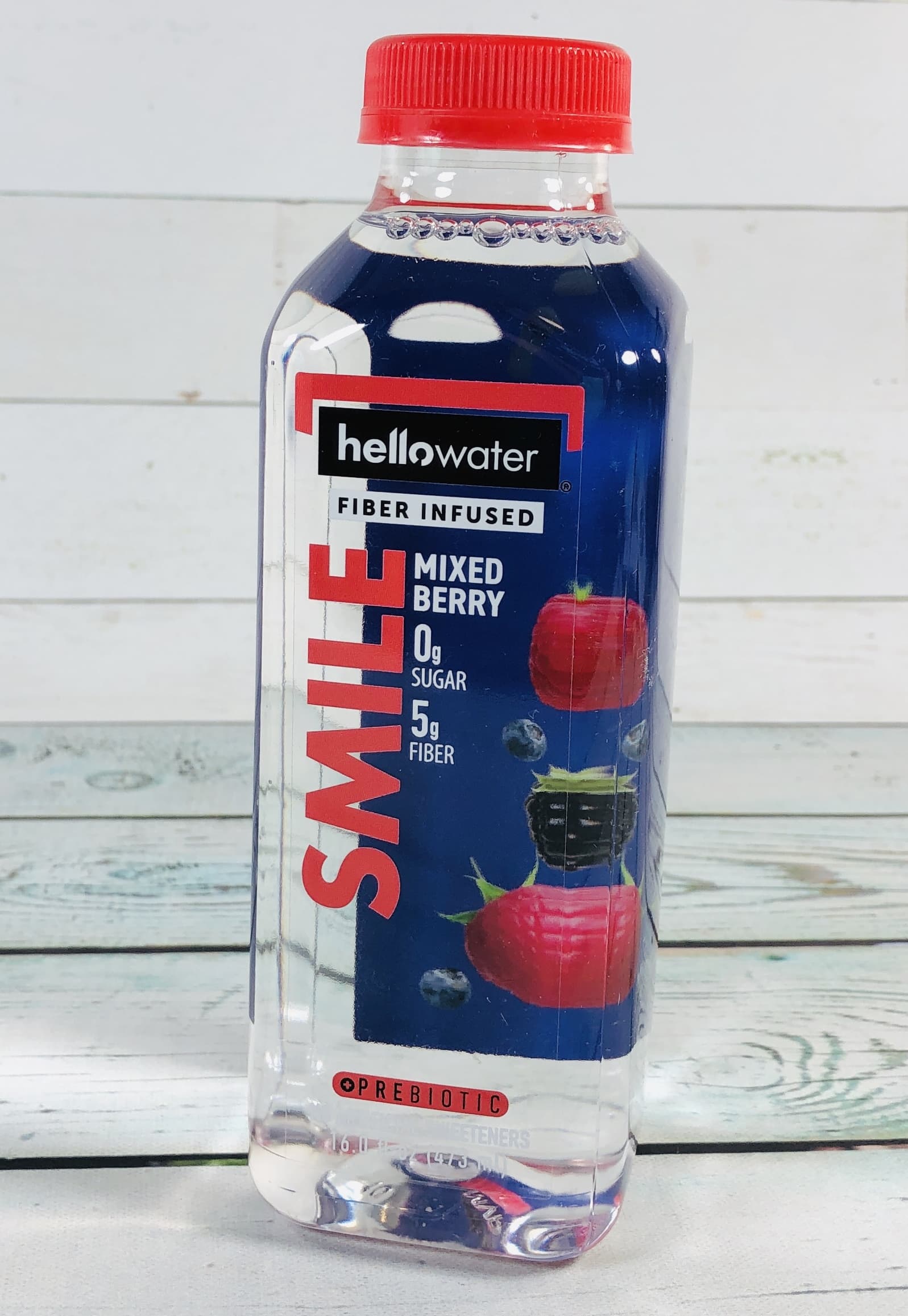 Hello Water Smile Fiber Infused Water ($2.95, buy a case of 12 for $35.38) Karina was excited to see this, she likes flavored beverages and thought the flavor sounded tasty!
I'm not sure about those fiber claims but it makes a nice change from Gatorade and has only 10 calories a bottle.
Me & Em For Good Catch A Wave Necklace ($28) We are just about to leave on a vacation to California so this came at a perfect time to get us hyped for the beach.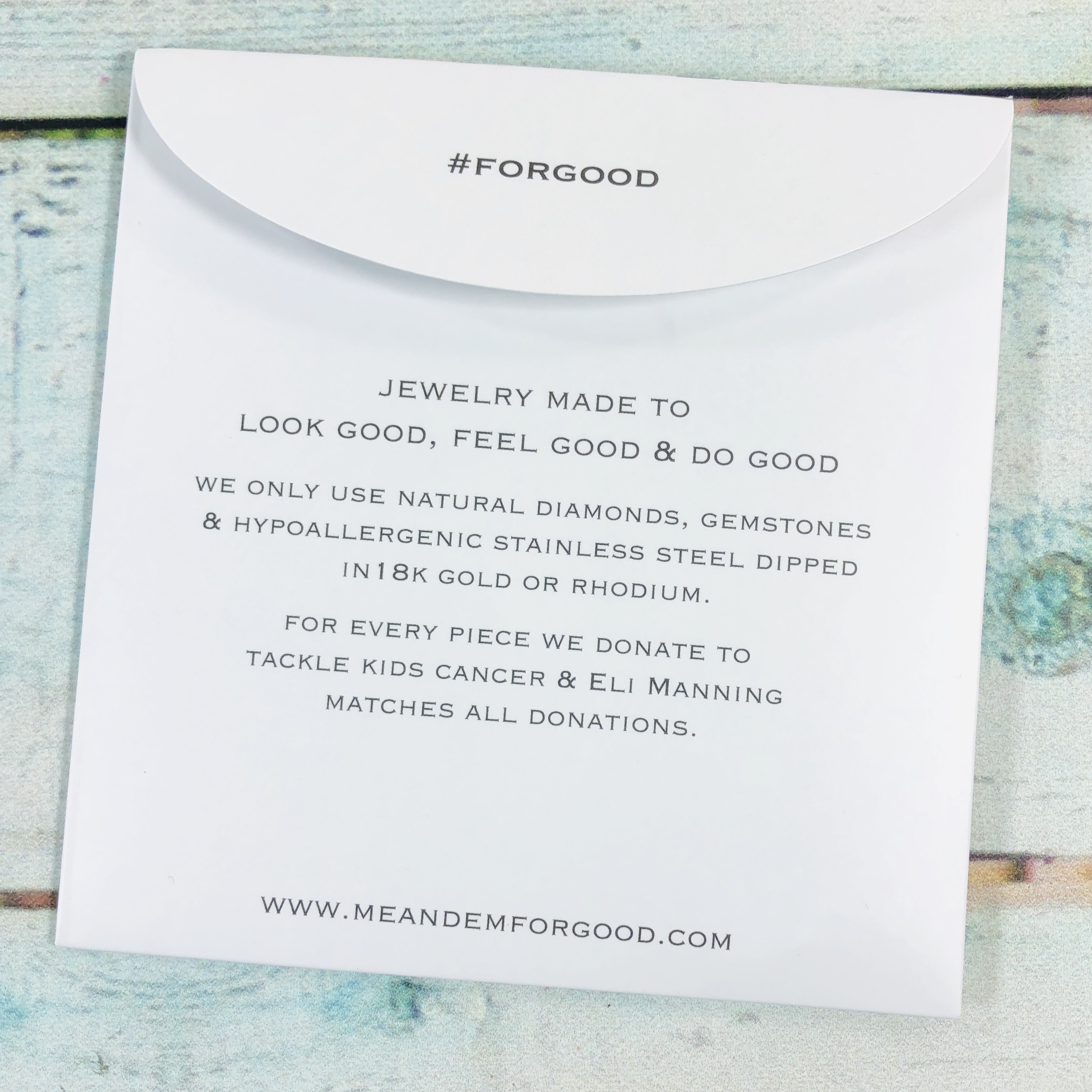 Some info about the company and jewelry is on the back of the package.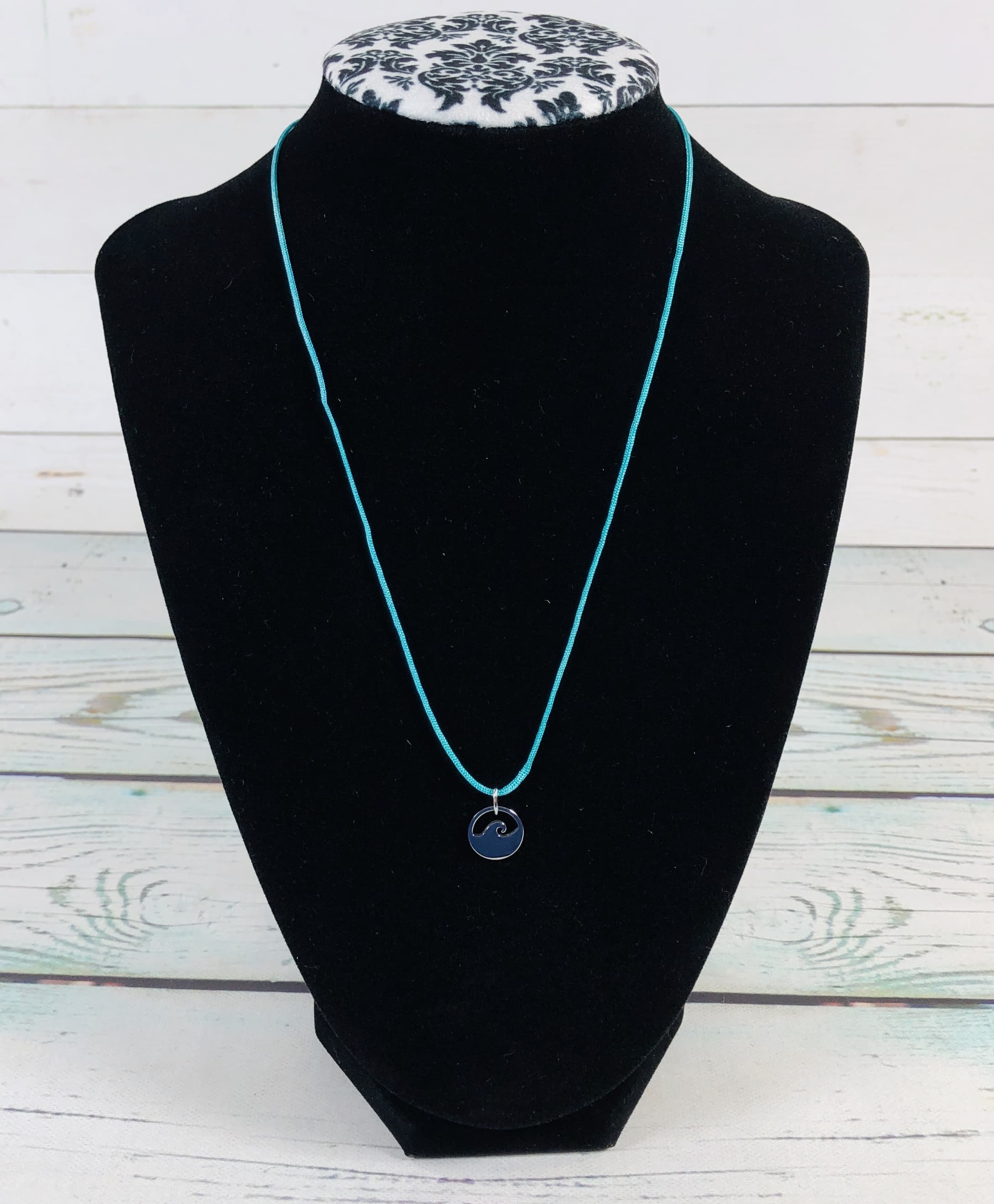 The rope is turquoise and the charm is silver-colored.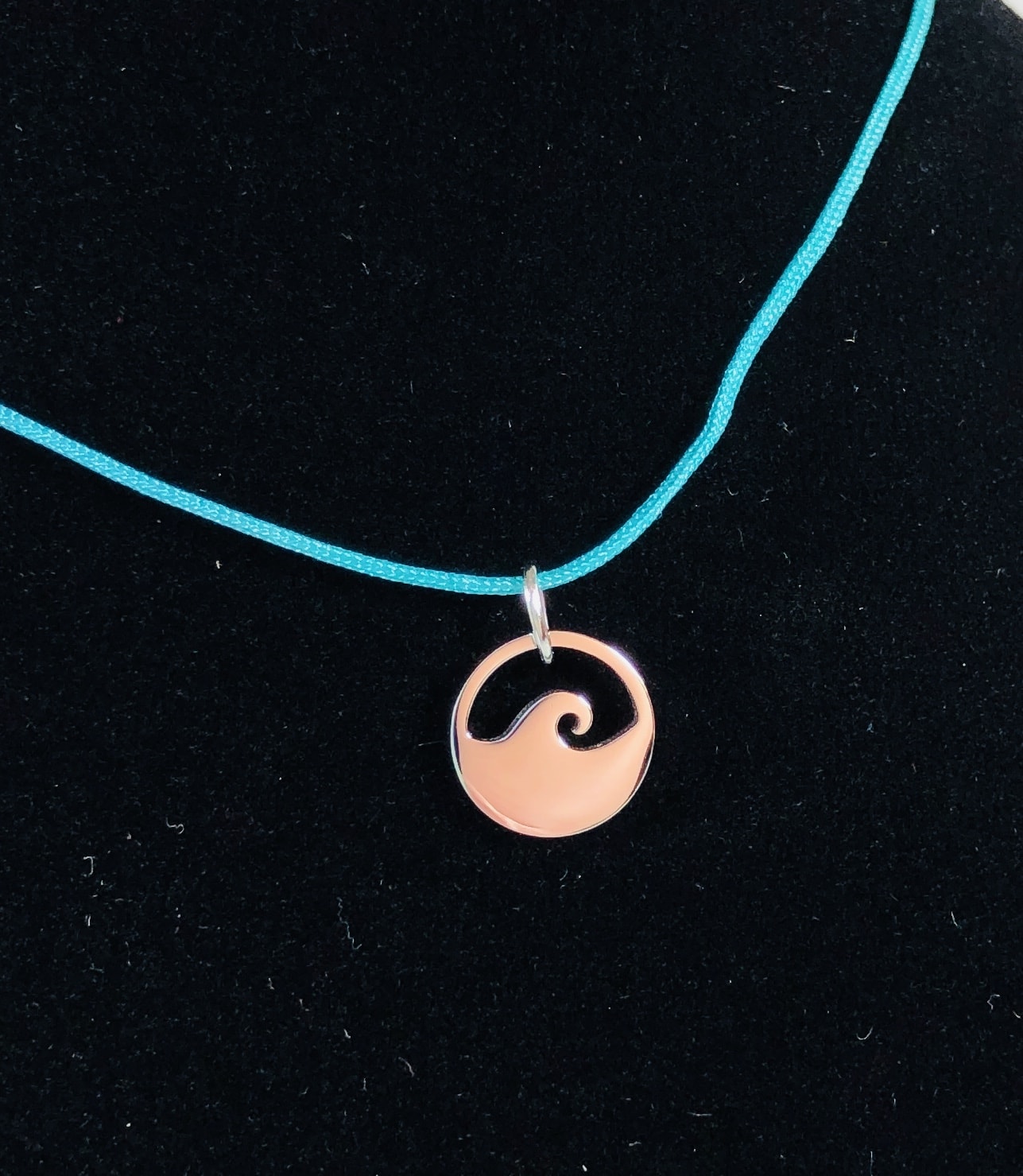 Here is a close-up. Again, the charm is silver, but for some reason it looks rose gold in this pic!
There was a card included that has a 25% off coupon! Every charm purchase will include a donation to Tackle Kids Cancer.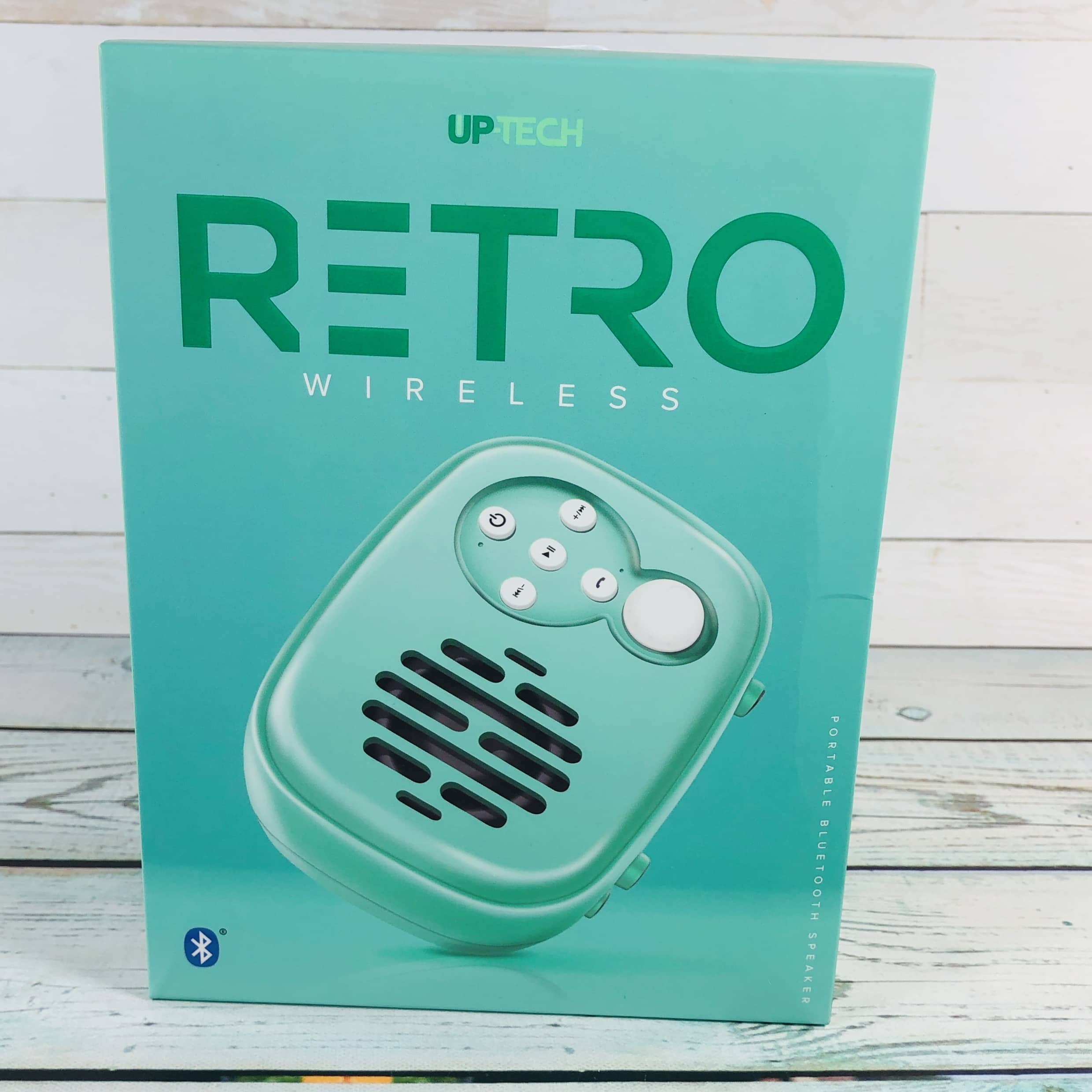 Up-Tech Bluetooth Portable Retro Wireless Speaker I couldn't find this mini speaker anywhere but there are some other retro speakers on Amazon.
It came with a charger and after charging it will play for about 1.5 hours. The white knob on the bottom flashes while music is playing! The sound quality is decent.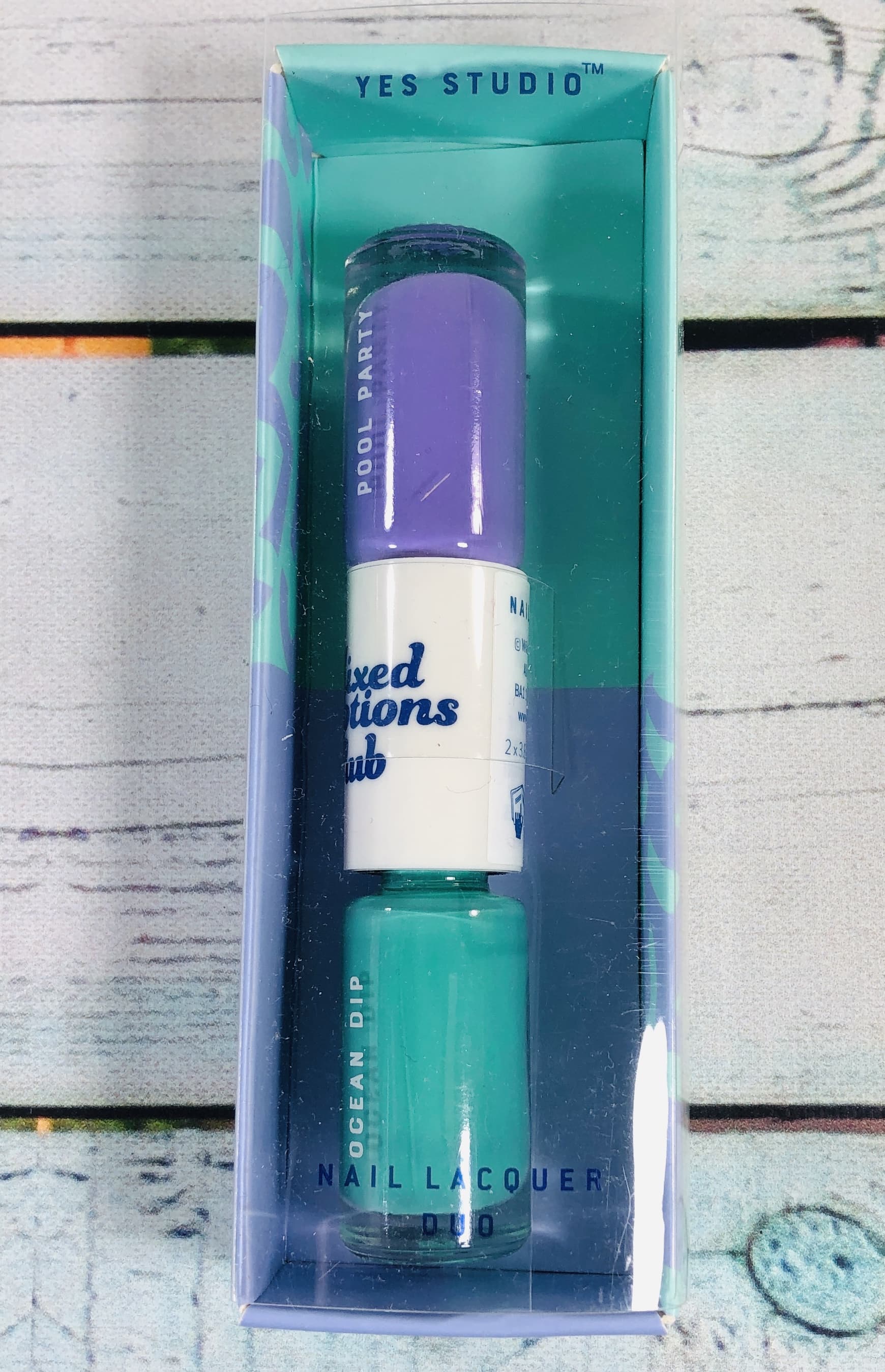 Yes Studio Double-Ended Nail Lacquer ($9.95 AUD, about $6.88 USD) What cute colors for summer!
This duo has two nail polish colors that connect in the middle.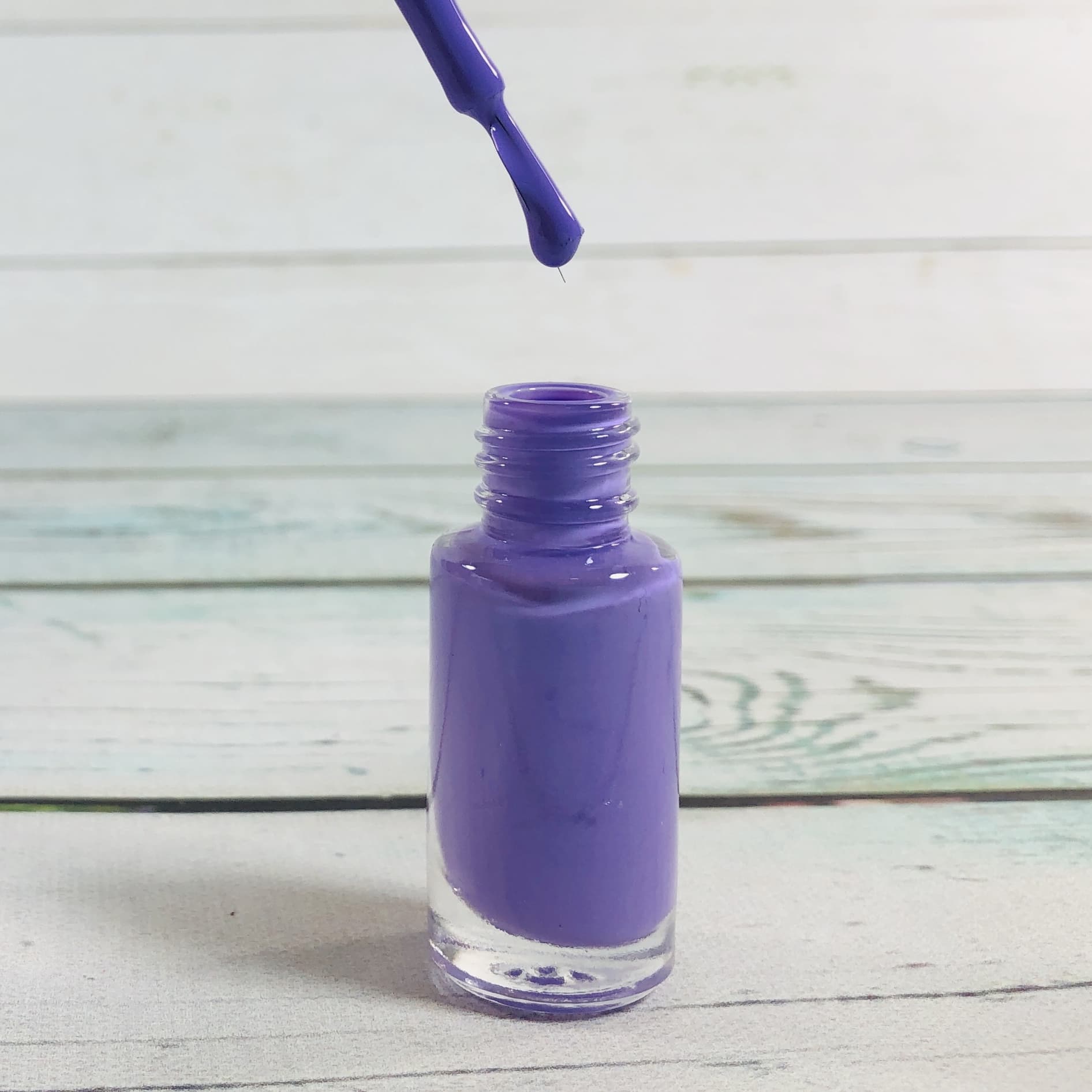 Pool Party is a lovely lilac shade.
Ocean Dip is a cool turquoise color. For those days when you just can't decide which color to wear, you could wear one shade on toes and another on fingers, or just alternate digits.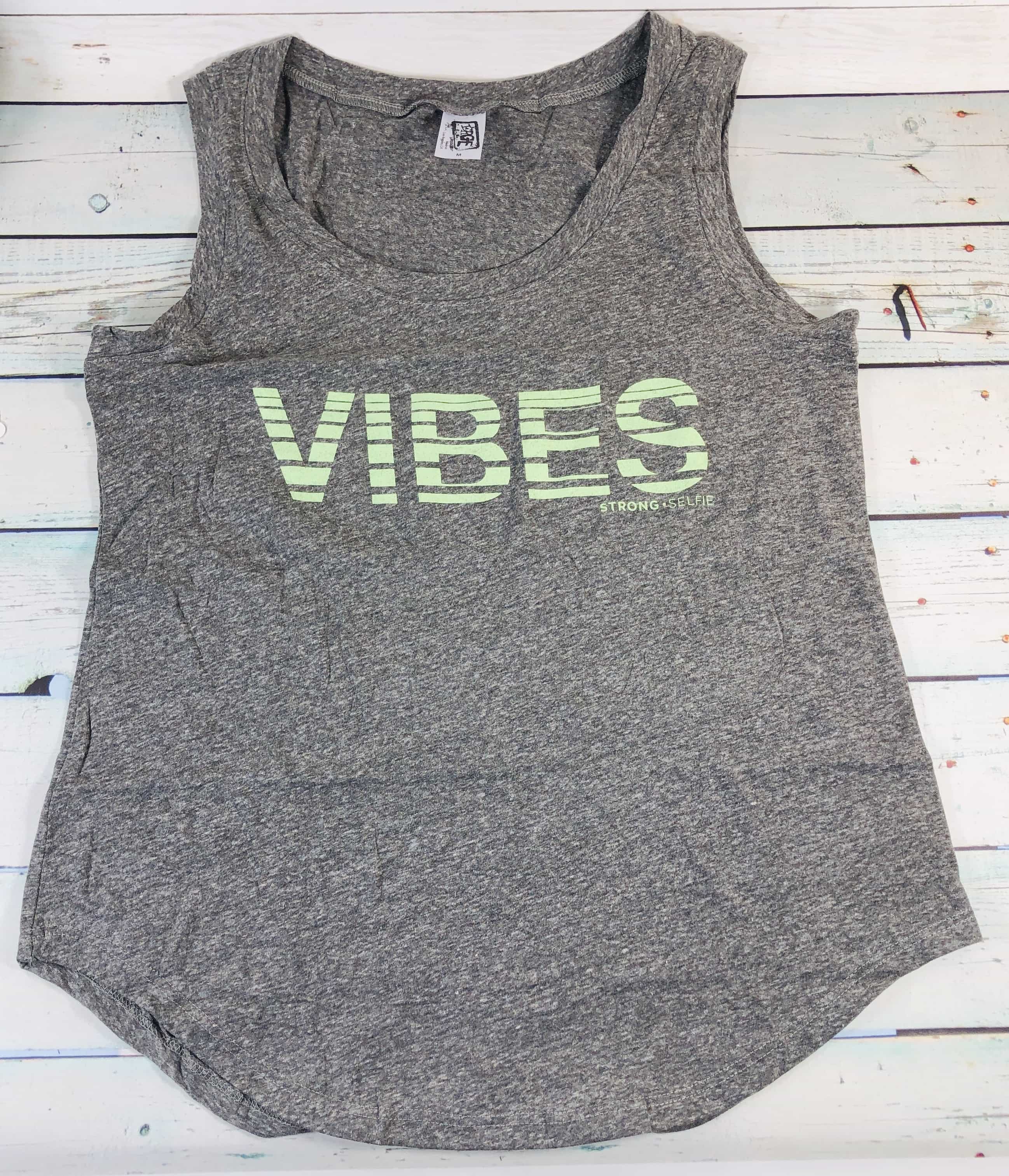 Vibes Tank Top I think this was made especially for this box. The brand is Erge and this is a size medium. It is a rayon/spandex blend.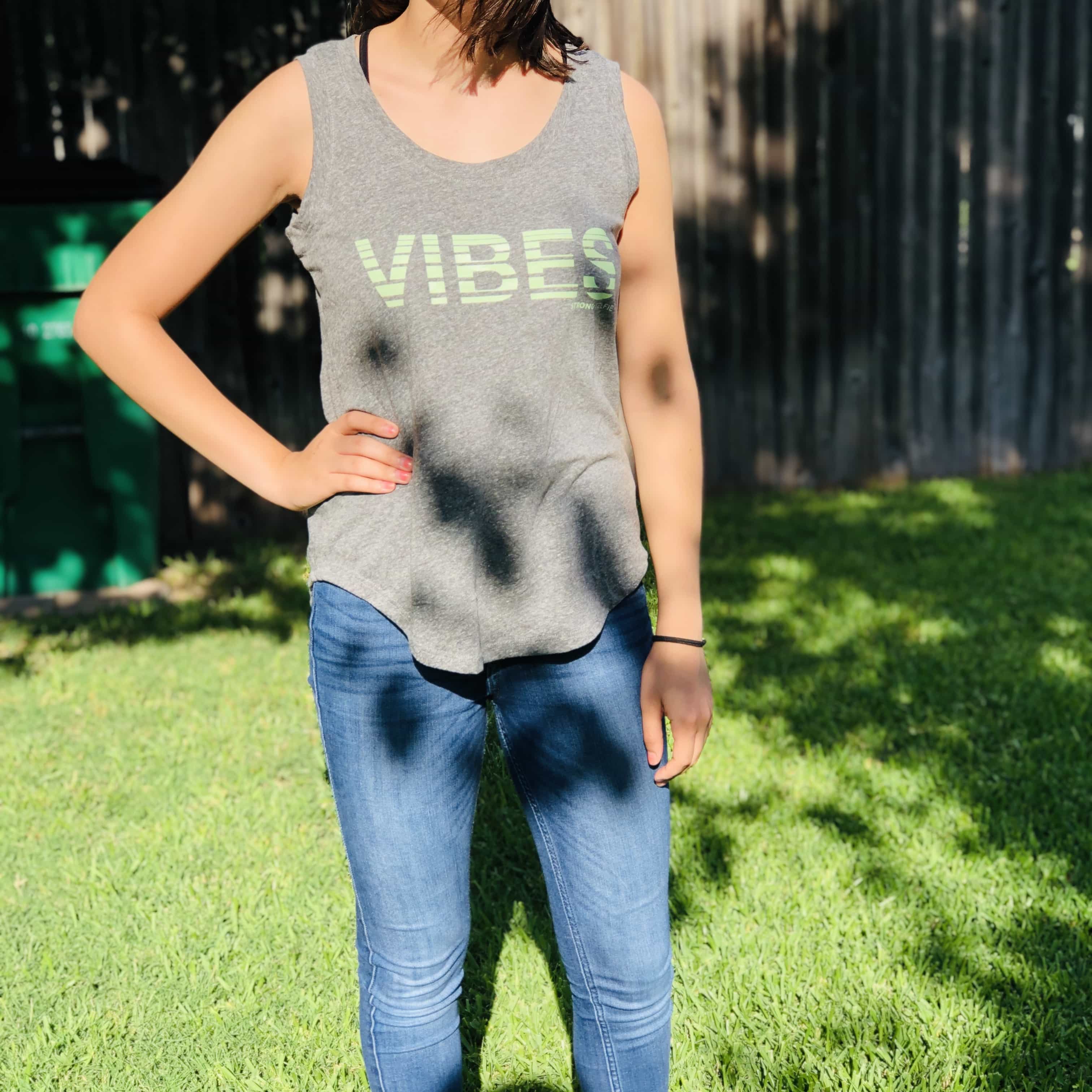 The word "VIBES" is printed across the front.
I like the way the bottom of the shirt isn't straight across and it should be easy to tuck as needed.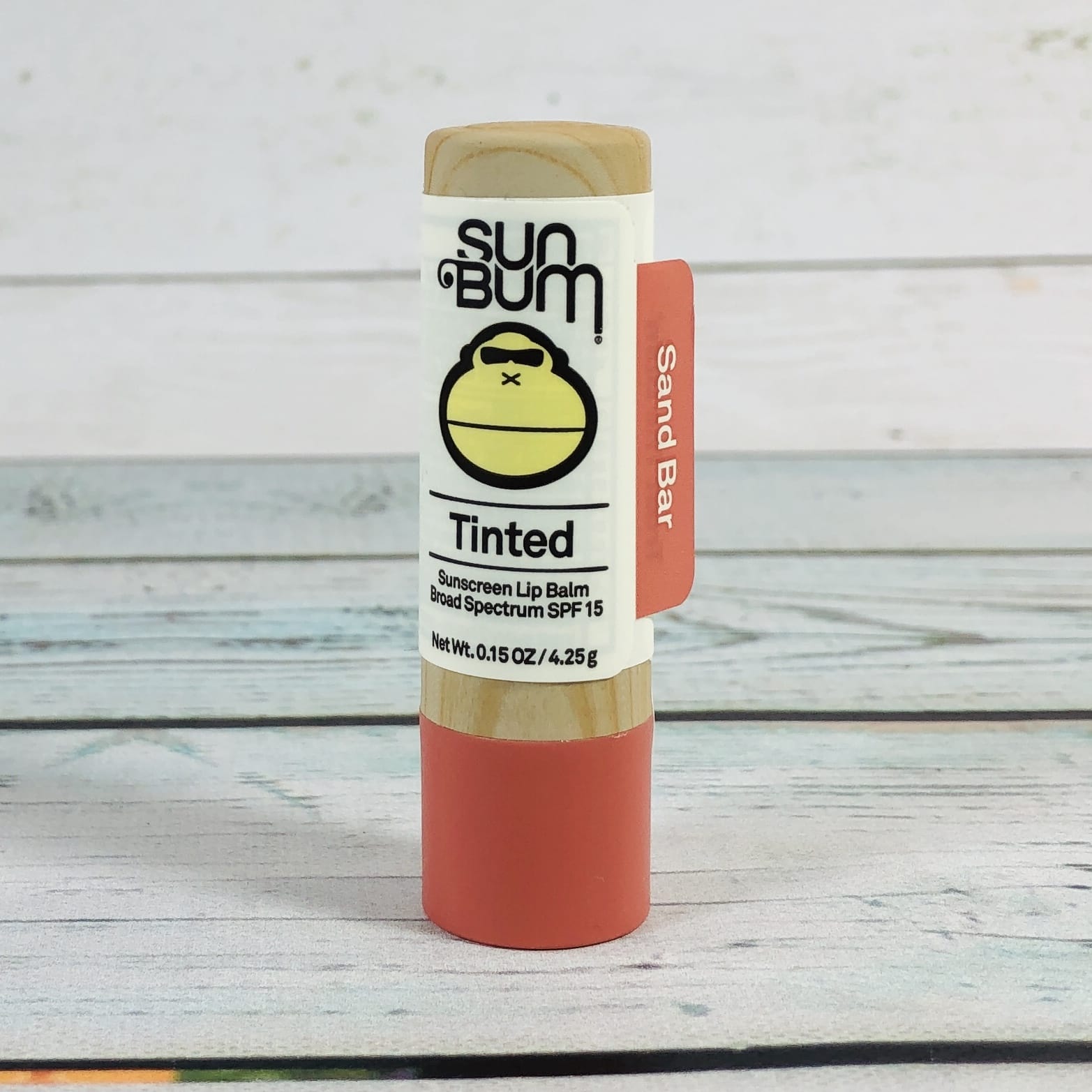 Sun Bum SPF15 Tinted Lip Balm in Sand Bar ($5.99) Karina was so excited about this lip balm!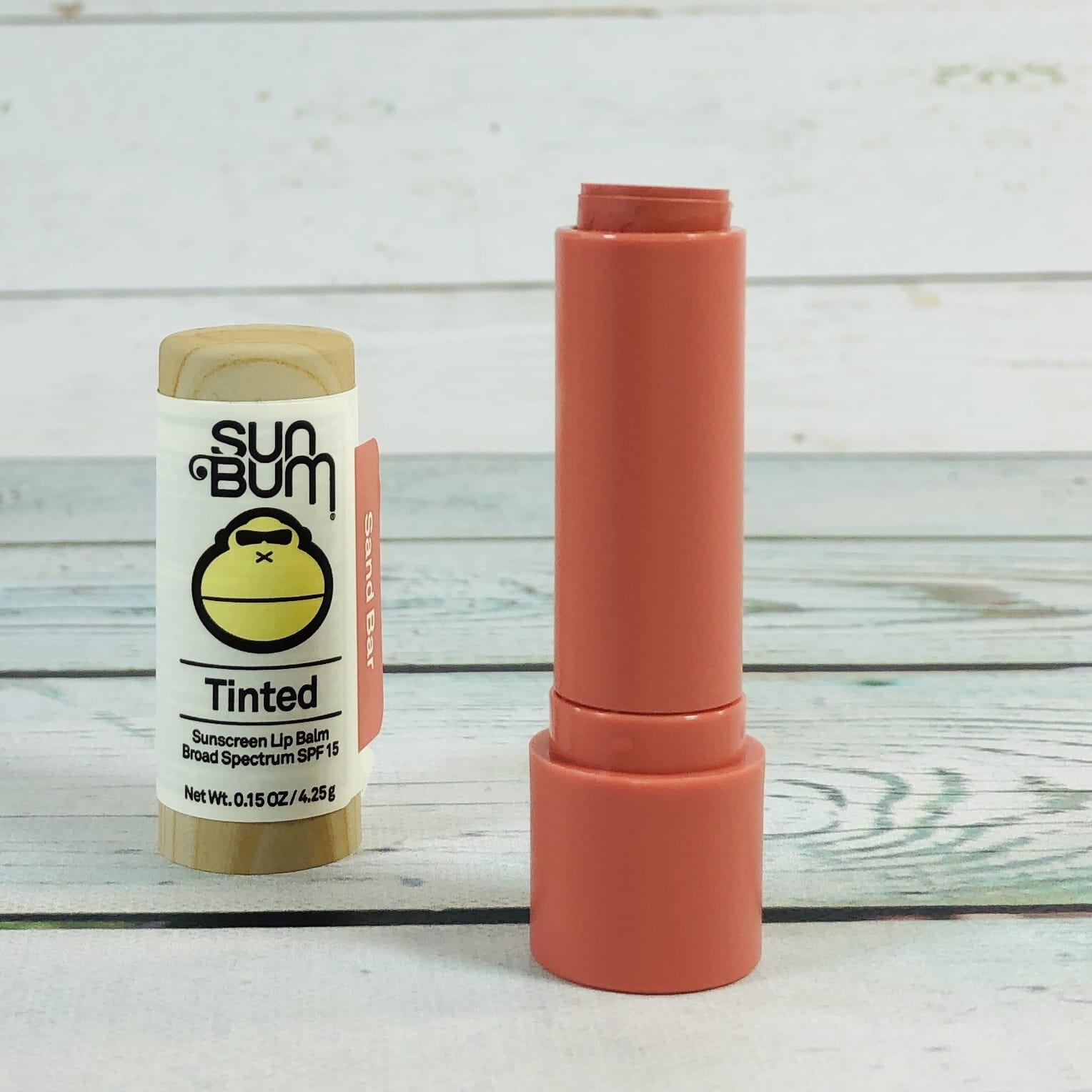 The shade gives barely a hint of color and it has a fruit punch flavor. There is SPF in here, which is important because our lips need all the help they can get. Shea butter and coconut oil helps it glide on smoothly.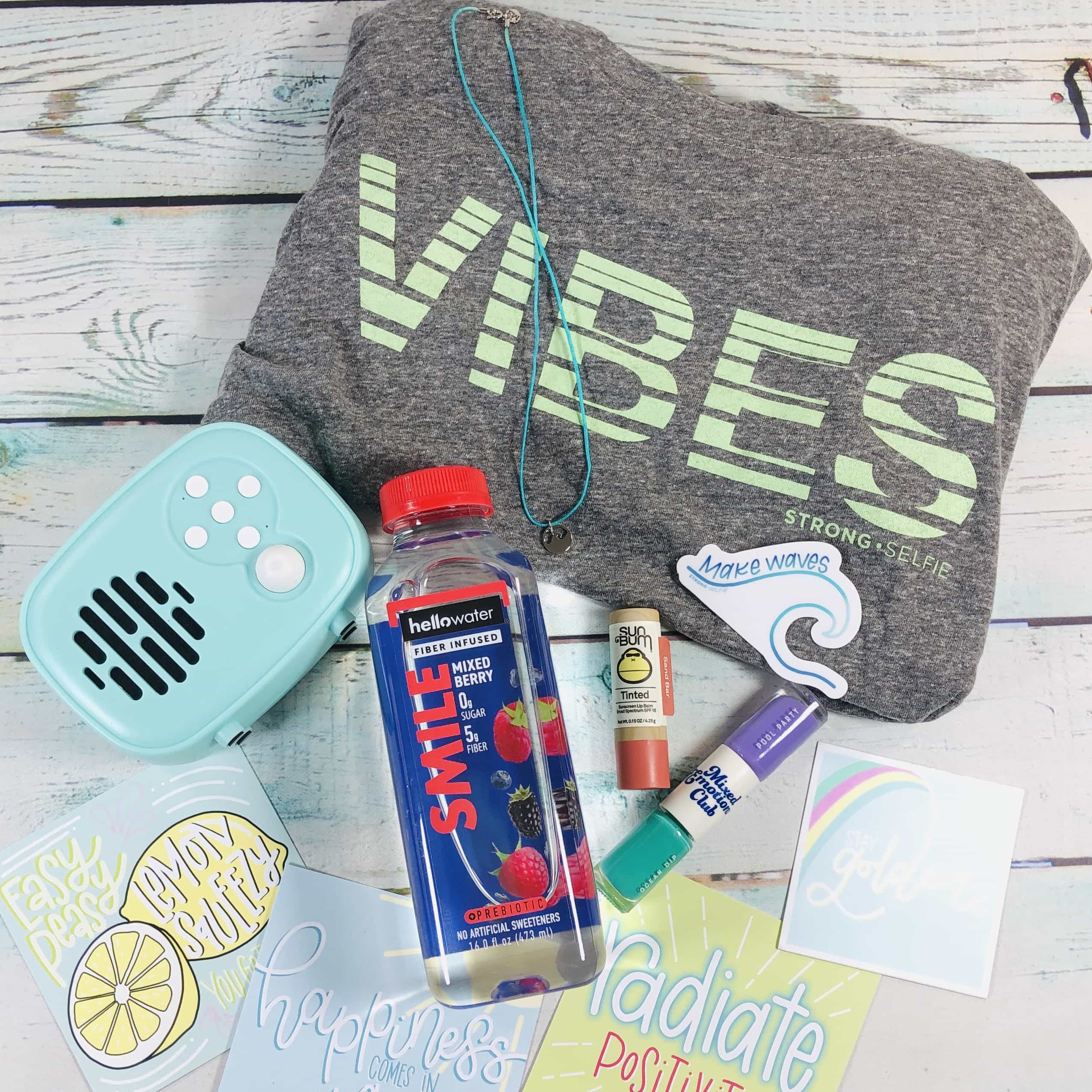 Karina was so pleased with the items in the Summer Strong self(ie) BURST box and even my 21-year old had her eye on some of the items! This was perfect timing for this box since we are at T-minus 7 days before leaving for the Golden State and I know some of these items will make it into the luggage. The quality and selection are always good and they are perfect for my 15-year old's needs.
What do you think of STRONG self(ie)? Let me know in the comments!