PostBox is a paper and stationery subscription box by Postmark'd Studio filled with handcrafted greeting cards, postcards, stamps, and other stationery items. PostBox curates the items to a theme and it costs $25 a month plus shipping. You can save on a longer subscription – save 10% on a 3-month sub, 15% on a 6-month sub, and 20% on a 12-month sub. Each sub is $5 a month for shipping.
Each month, your PostBox card box is filled with four greeting cards, one postcard, postage, and a fun artsy doodad such as a pen, pencil, or knick-knack gadget based on a theme. The value of the products in your subscription box will always be what you pay for each month, sometimes more. There may be a surprise bonus gift some months, so you don't want to miss a box!
DEAL: Get 40% off or $10 off your first box when you sign up for a 3-month subscription. Use the code HS404ME.
My items were wrapped in tissue paper that was sealed with a sticker.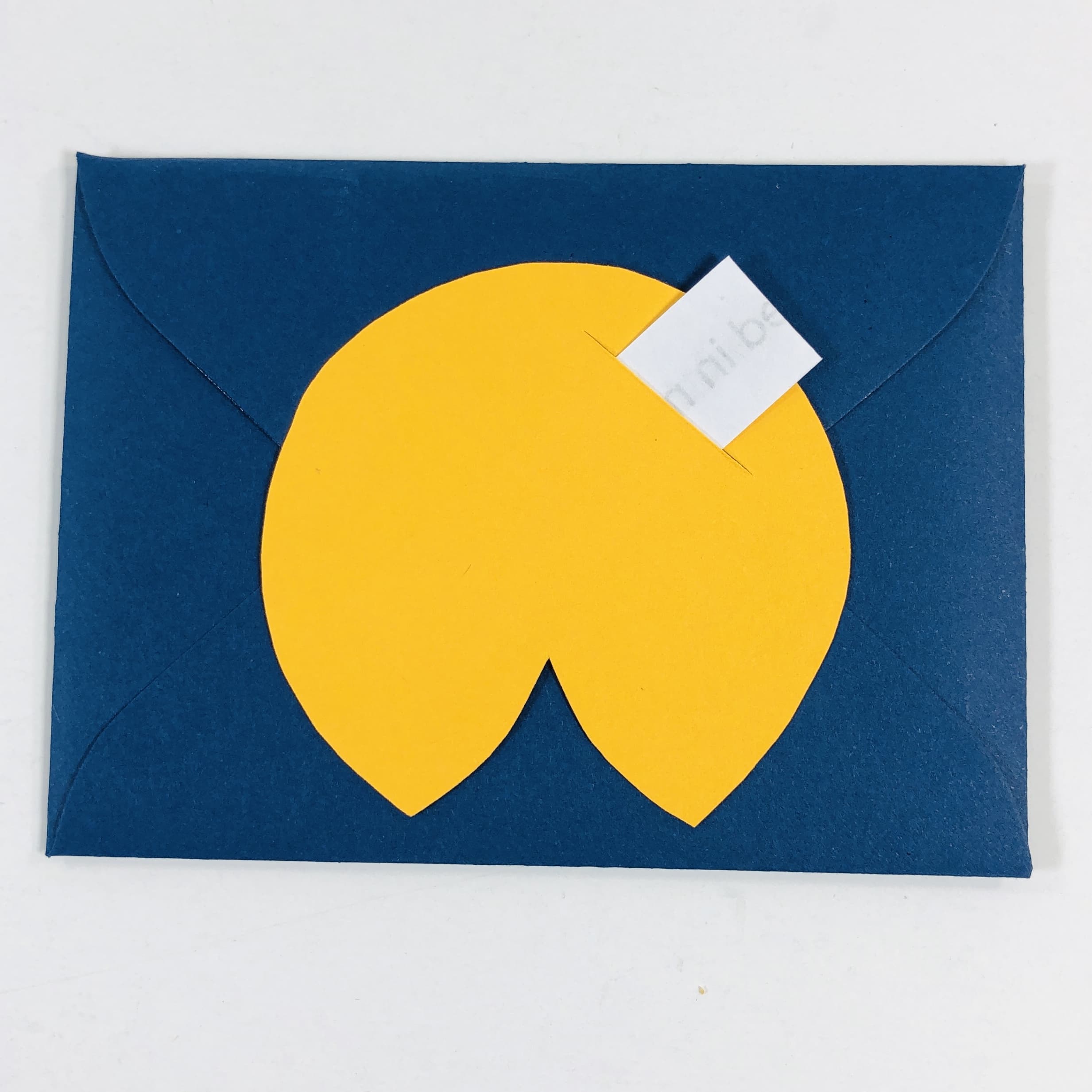 I received a mini card addressed to me!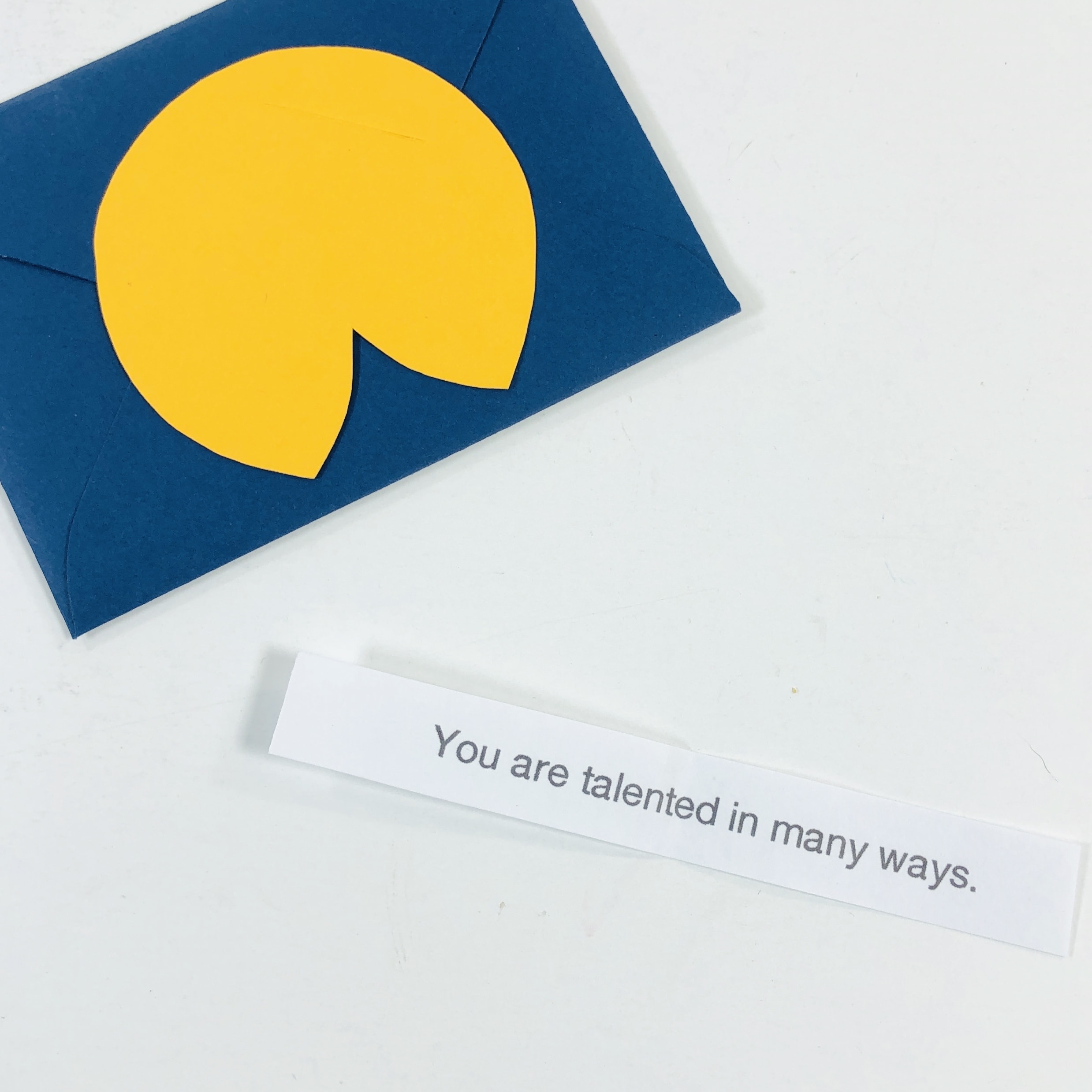 I even found a fortune cookie and I like the note inside!
Anne, the owner, always sends a lovely handwritten note.
I received a card with info on my new products. I enjoyed reading the short bio about the makers and where they are from. The theme for June 2019 is Changing the World One Letter at a Time and the products were inspired by money.
The back of the card had directions on how to make an origami folded heart out of a dollar bill.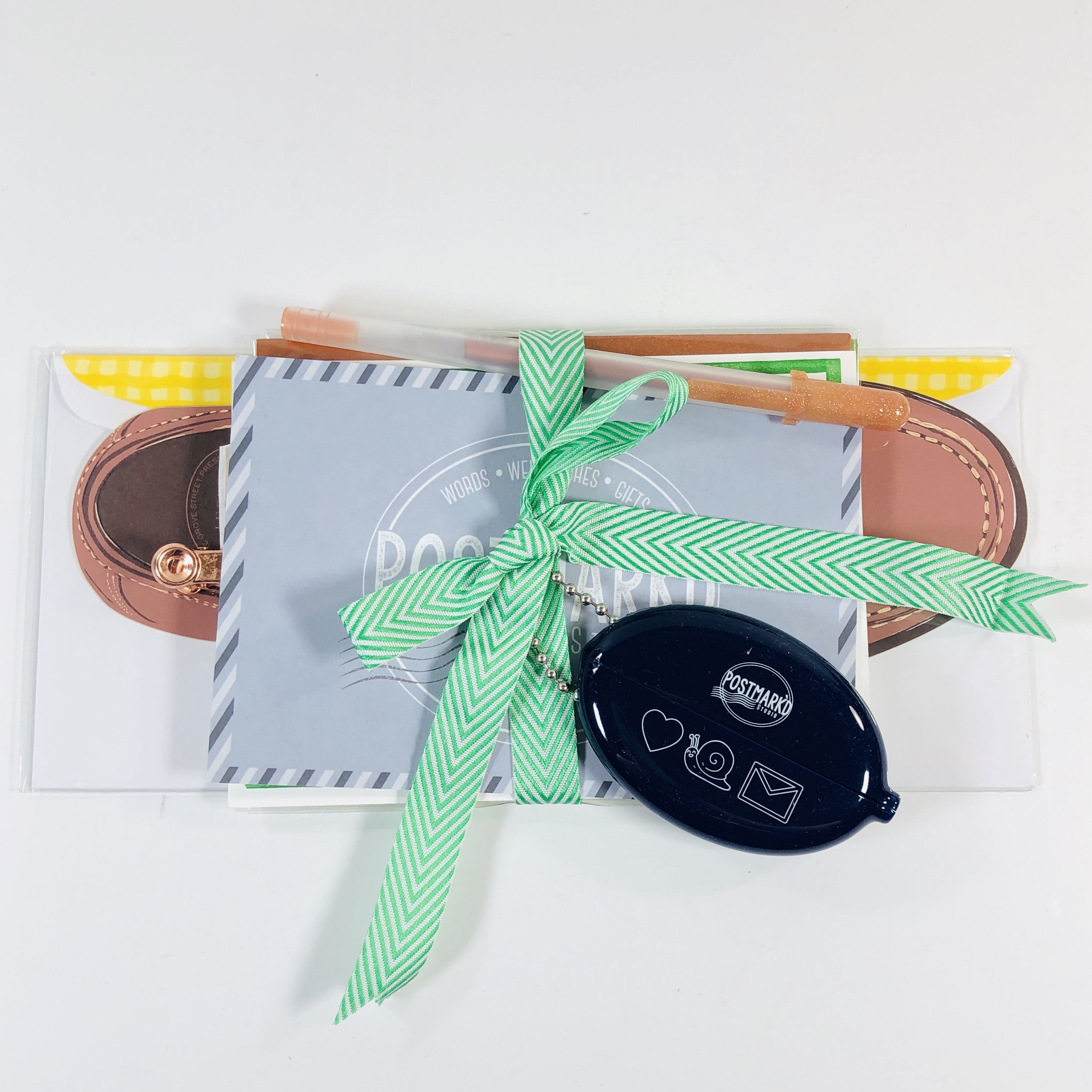 Everything in the box was wrapped like a bundle with a ribbon.
A bonus Squeeze Coin Purse reminded me of when I had one of these back when I was a child.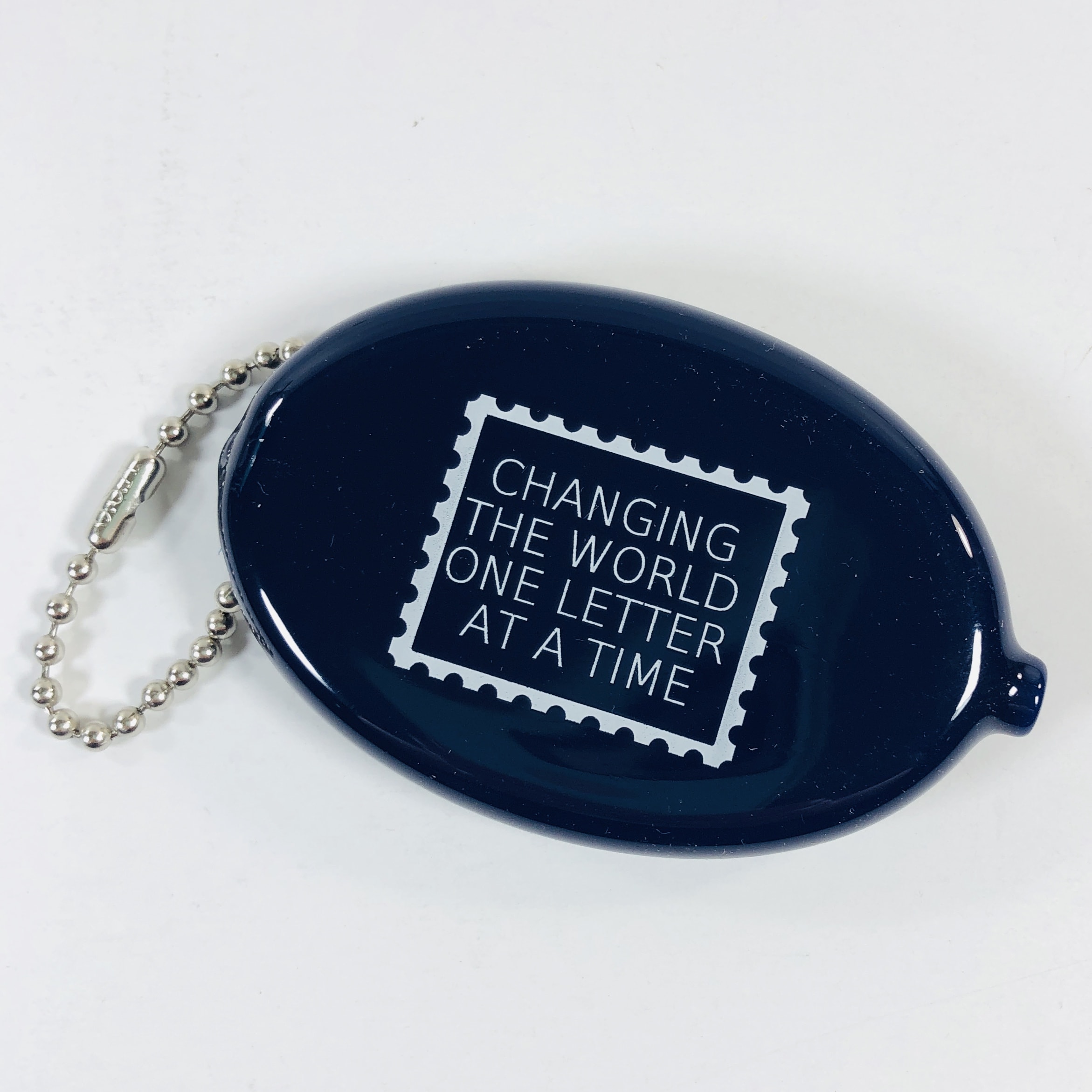 It had the theme name on the back.
I even found a couple of pennies inside!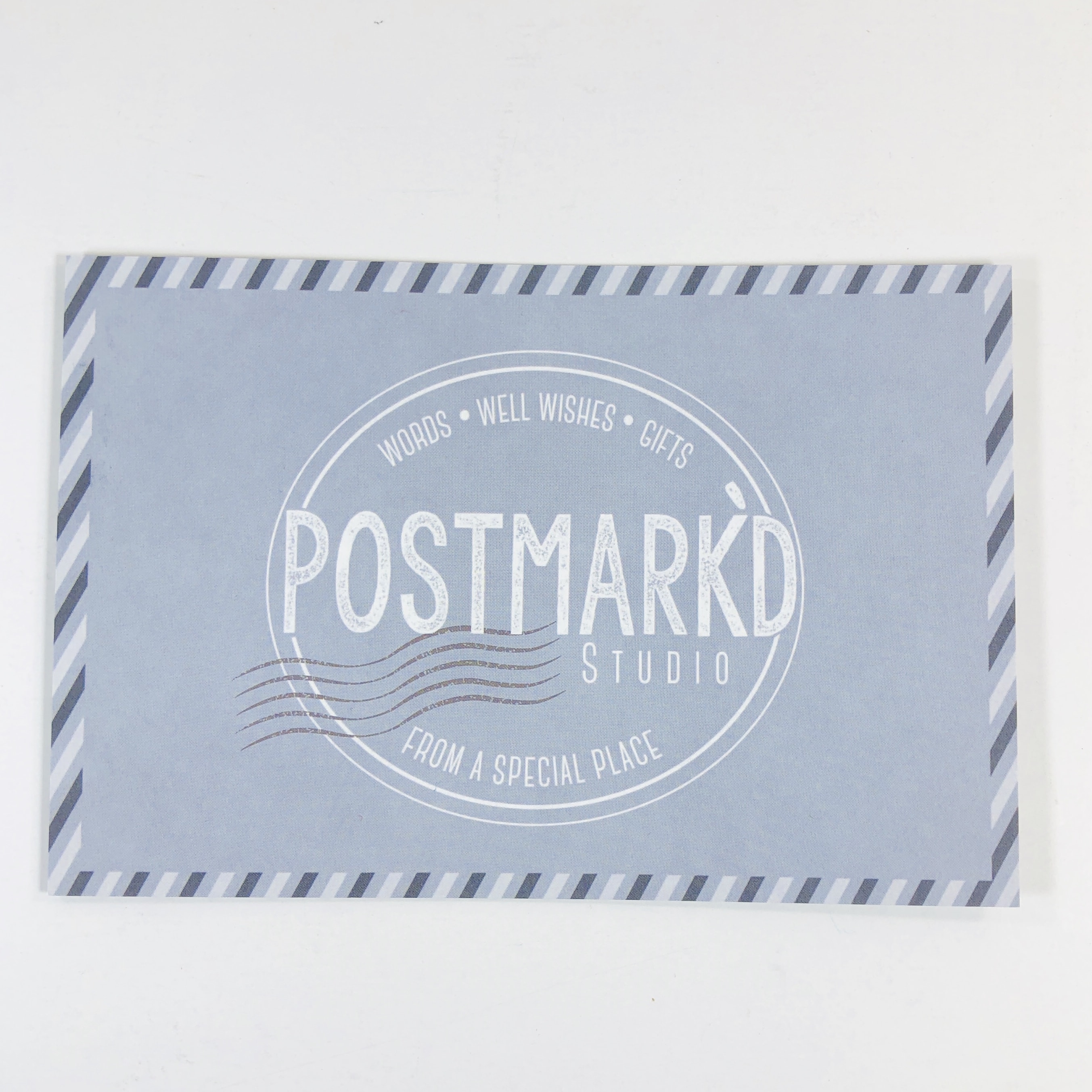 The monthly Postmark'd Studio Postcard is thicker than most postcards.
I also received a Gelly Roll Metallic Pen in Copper ($7.81 for a set of three). The color comes out looking like a copper penny and it adds a unique touch to notes. I may have to buy some more of these pens since the ink flows smoothly and the result was very nice.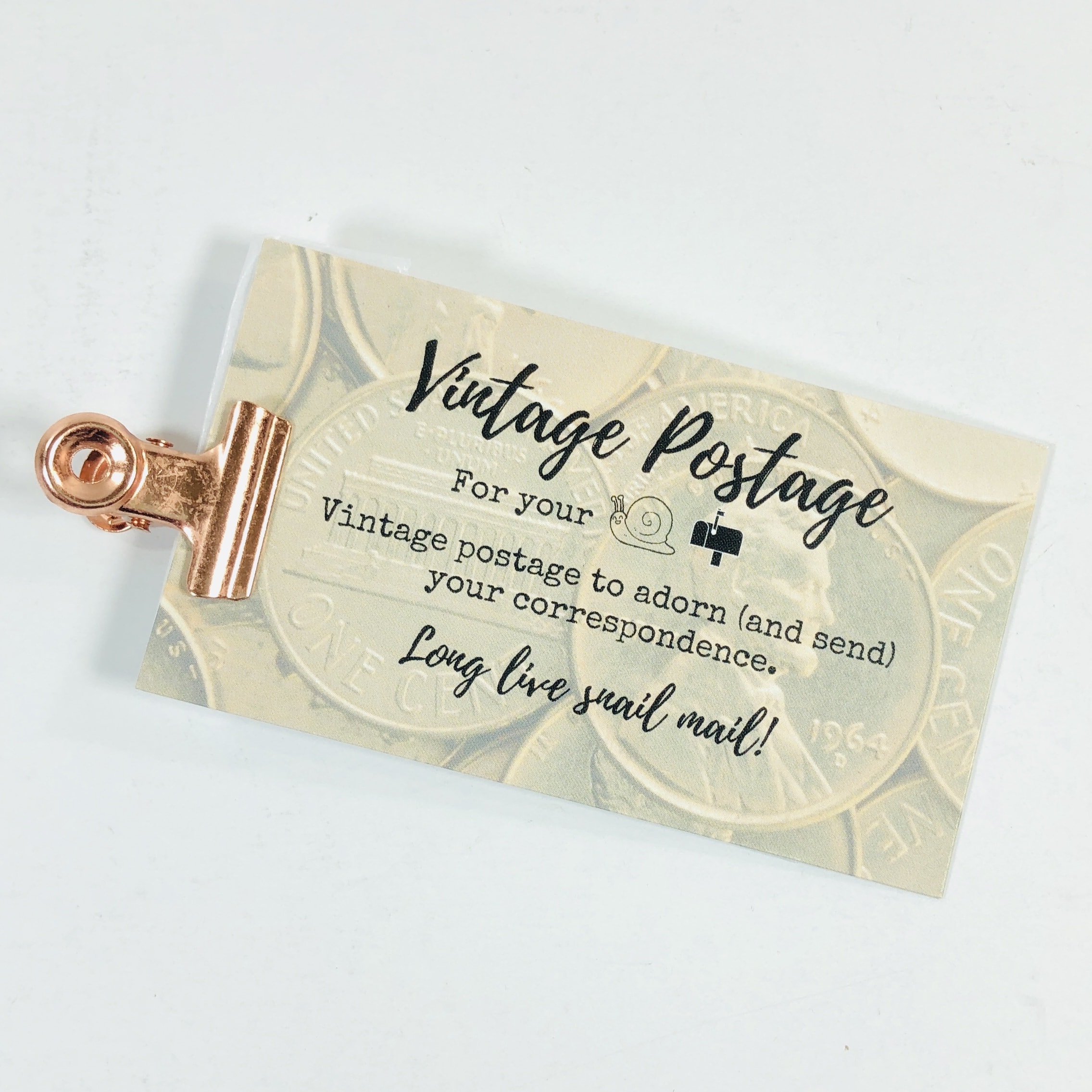 Anne, the owner, sends unique vintage postage. These are past issues from the US Post Office and are official stamps: they are still good to use since they have never been used before.

It costs 55¢ to send a card so mix and match your stamps until you come up with the correct amount. If you are math averse then don't worry, Anne sent a cheat sheet.
I love the interesting designs and the whole blast from the past vibe. So colorful!
Crowing Hens Bindery Snail Mail Postcard ($4.50) Postbox has included postcards for their Year of the Postbox celebration. Puns are something I enjoy and this snail looks pretty detailed!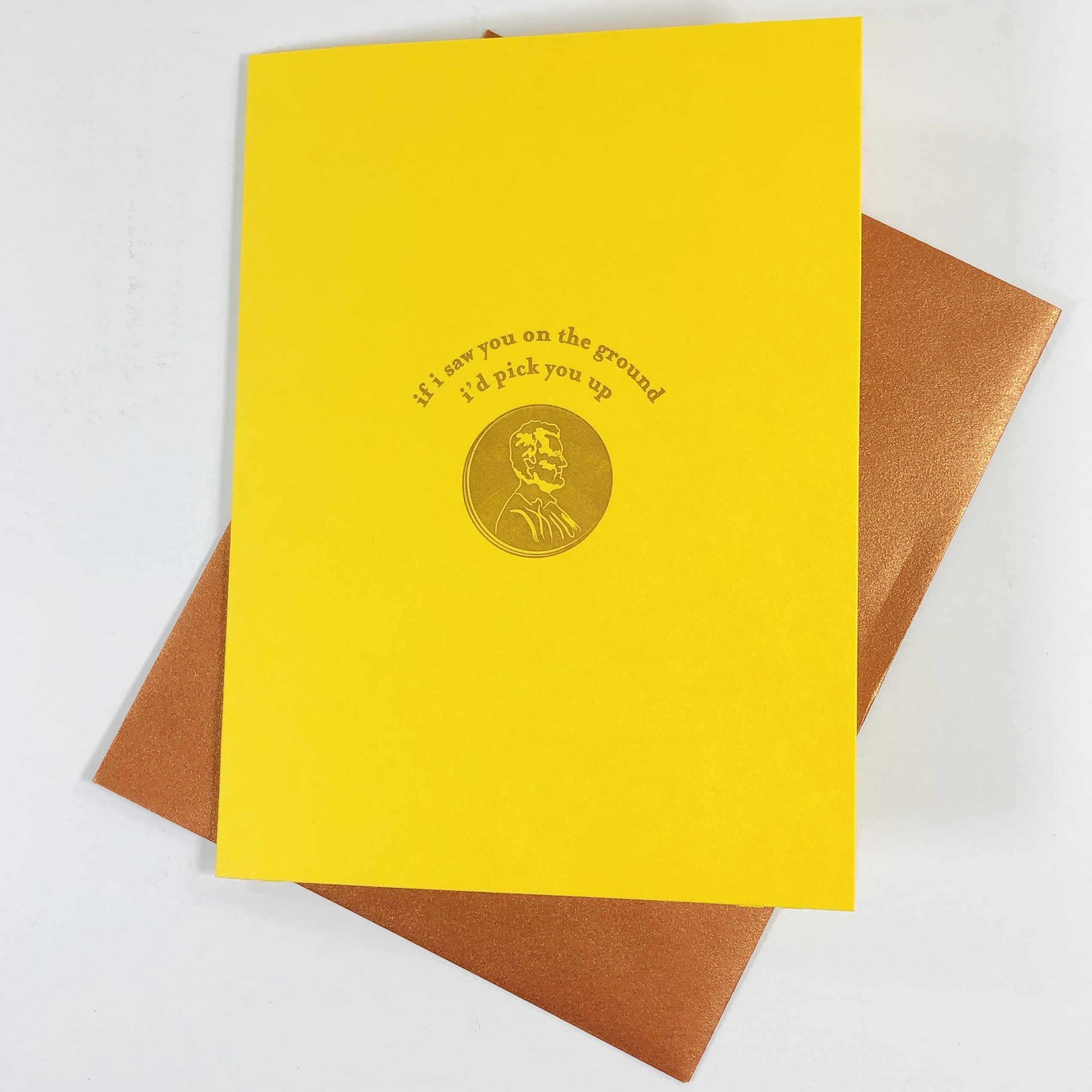 Color Box Letter Press Penny Card ($5.50) You can send this card to someone who needs a little pick me up, the shimmery envelope alone is enough to make my day. Blank on the inside.
Catherine Greenup Visual Piggy Bank Card ($5?) features a gold metallic piggy bank and is blank inside with a matching envelope.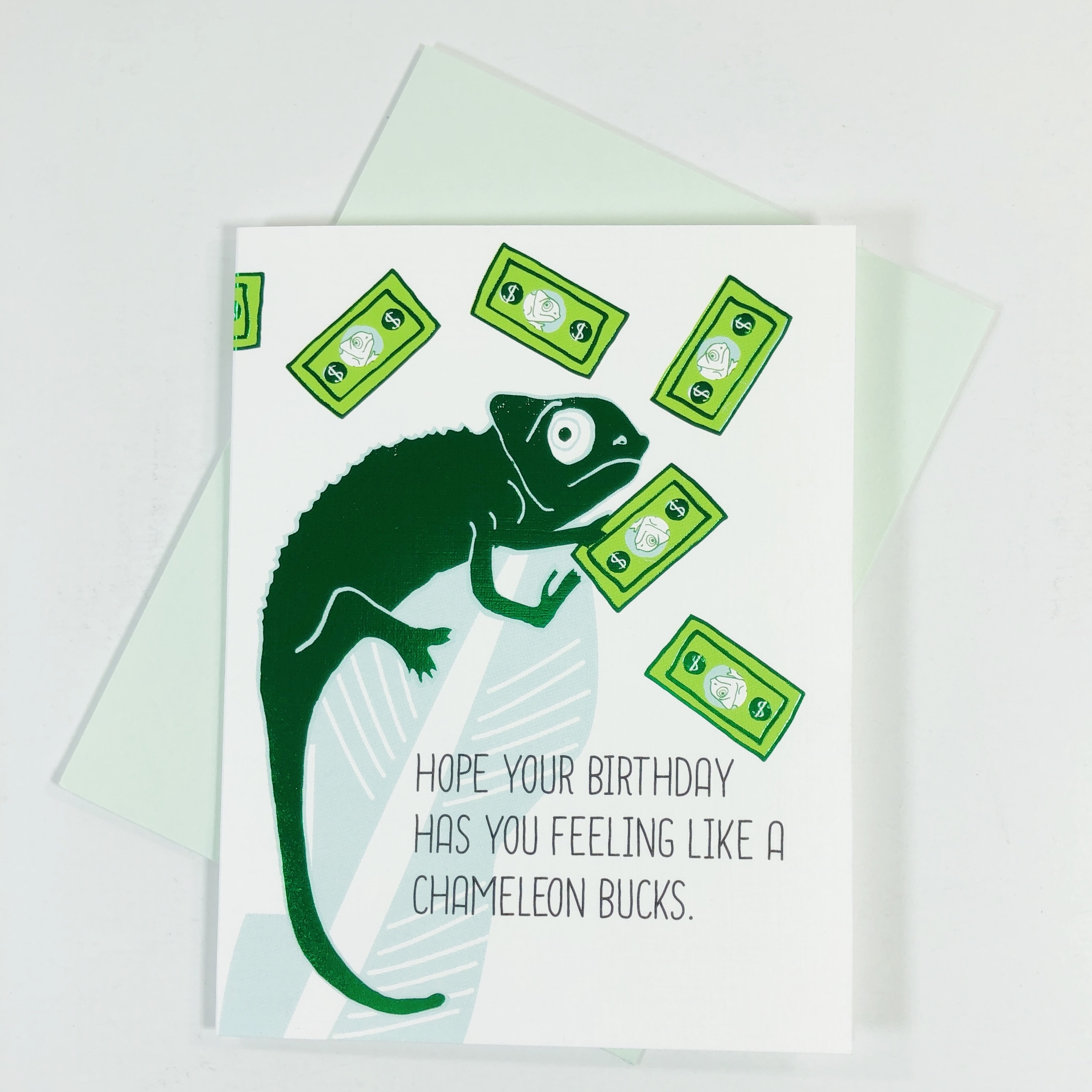 iloot paperie Chameleon Birthday Card ($5?) I am always up for a punny card and this metallic chamaleon has a priceless look in his eyes. Blank inside with a matching envelope.
Grove Street Press Lucky Loafer Card ($6 for similar) Here is another reminder of my past, since penny loafers had a brief moment of popularity in the 1980's and I had to have a pair.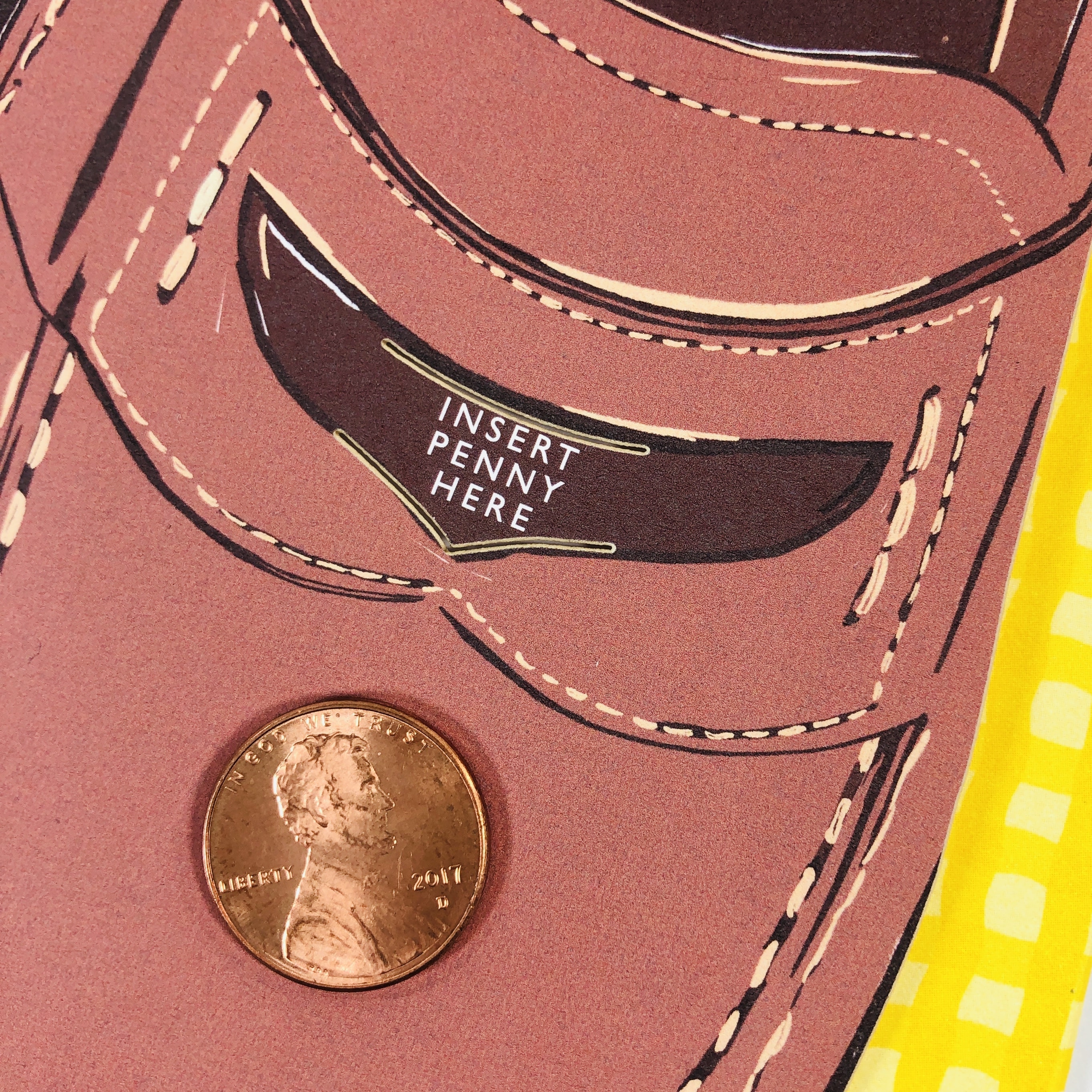 It even came with a penny!
This is how we wore them in the day. This doesn't really have an inside, but you could write a note on the back. Comes with a pretty envelope lined with yellow checks.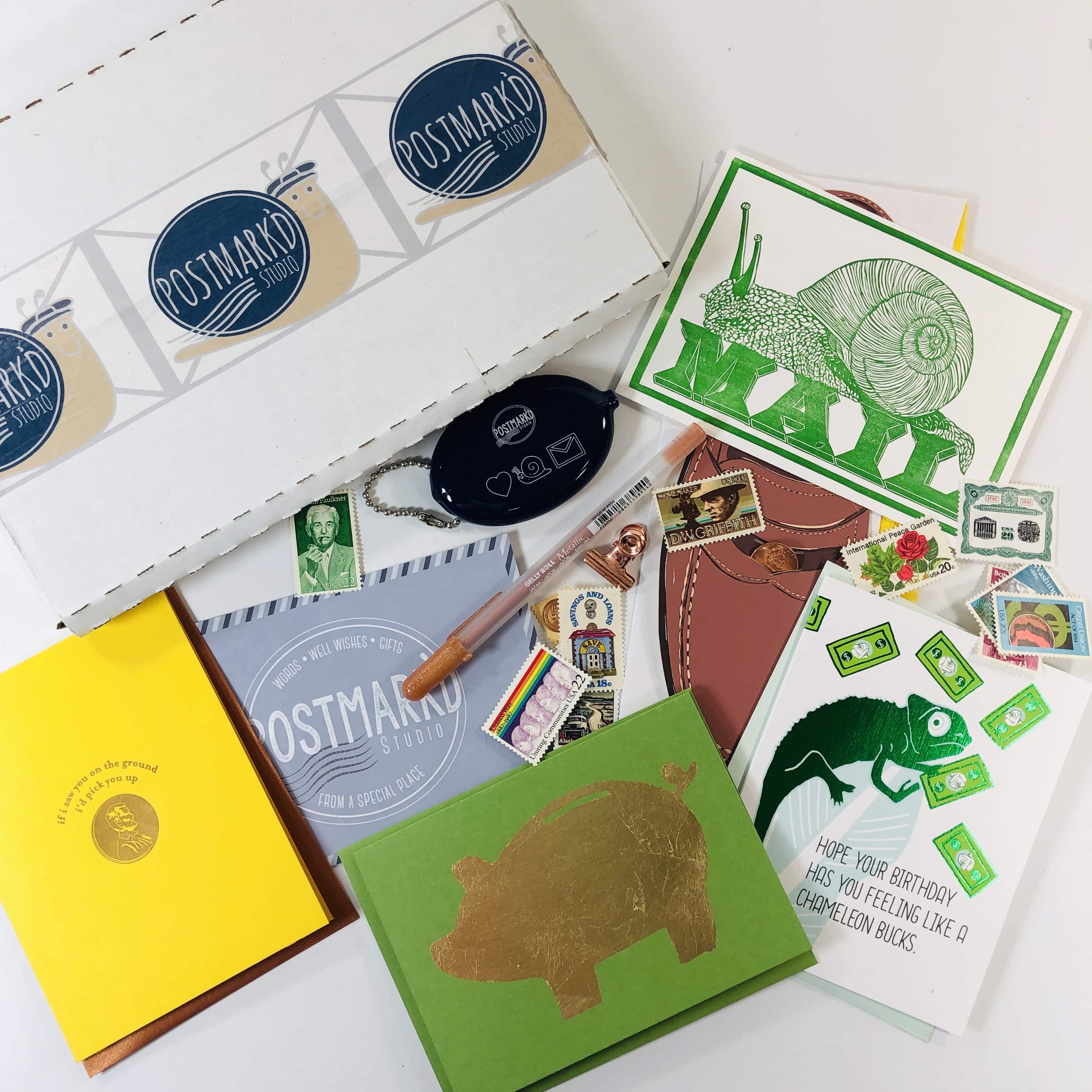 PostBox always has the most interesting themes and the items went along well. I found a lot of metallic items that add some sparkle to summer mailings. I think my favorite item, besides the postage, was the metallic pen!
What did you think of June's PostBox? Which card was your favorite?