nmnl is a monthly beauty subscription box by the brains behind Tokyo Treat and Yume Twins. This is the new and improved nmnl! For the last few years since their launch, they have only included Japanese beauty brands but have taken subscriber wishes into consideration and have redesigned it to feature both Japanese and Korean beauty!
DEAL: Use coupon code HELLOSUBS at checkout to save 10% ($3.50) on your first box!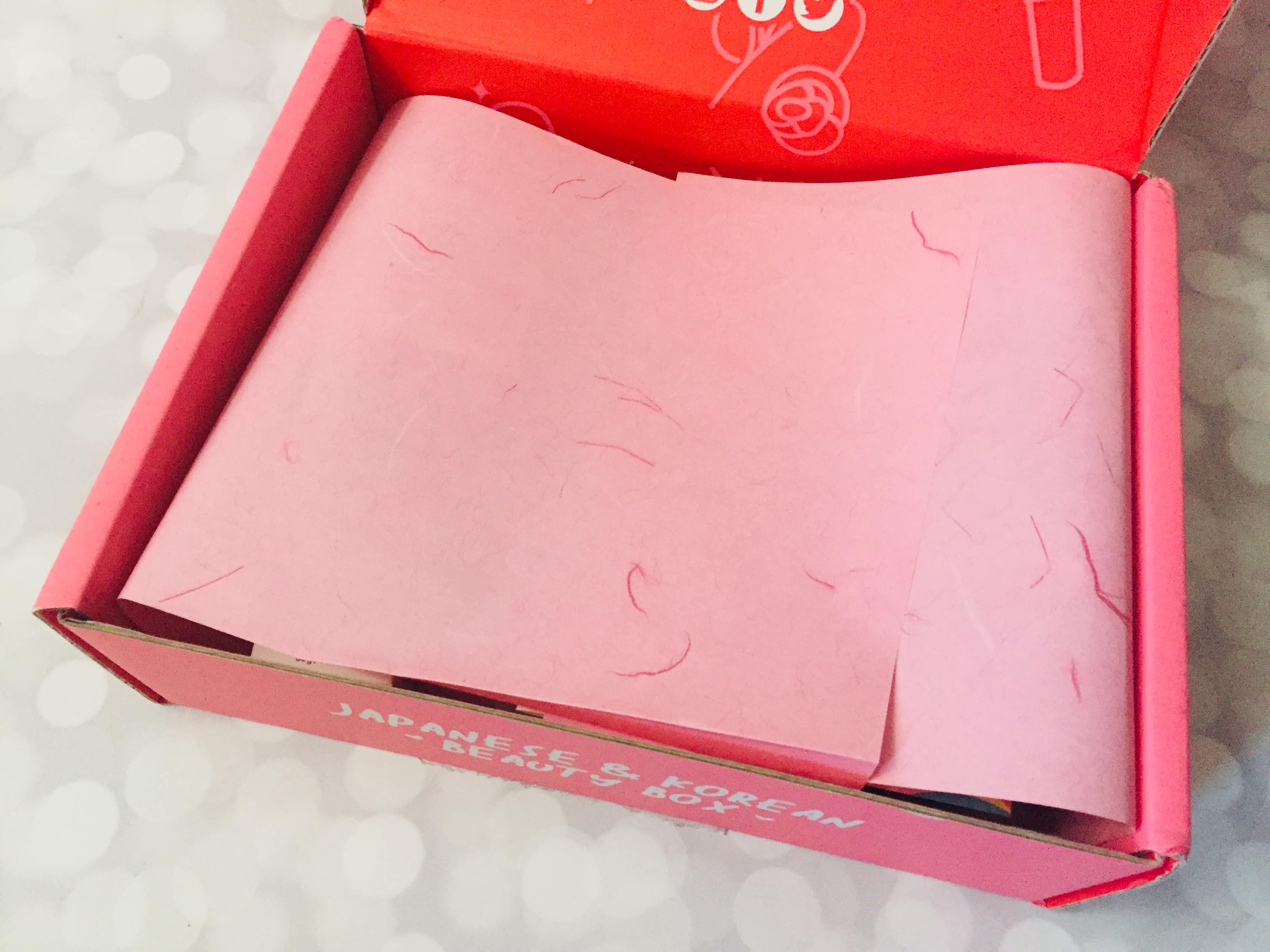 The items were wrapped in pink tissue paper.
This month's theme is Summer Essentials.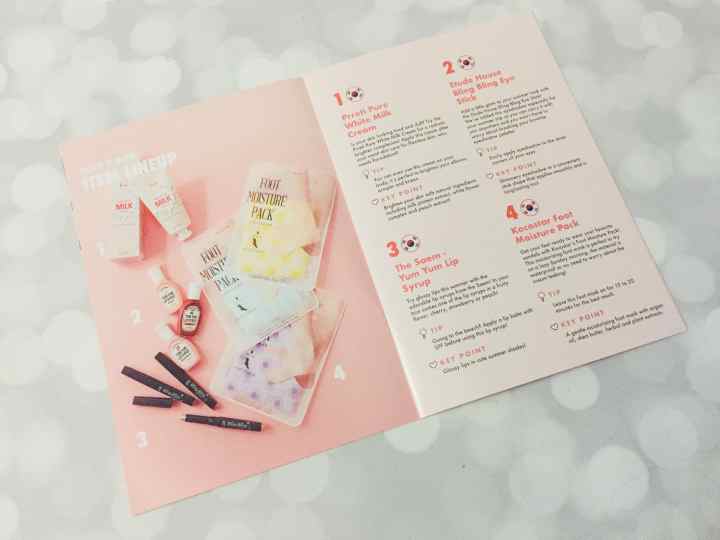 The booklet has also been redesigned and features the same content as before, from box contents to contests and photo features.
Kocostar Foot Moisture Pack — Foot masks are fun! They're giant plastic socks filled with essence that you wear for 15 minutes to an hour depending on the type. This is a purely hydrating pack, with ingredients like glycerin, shea butter, and argan oil as well as botanical ingredients.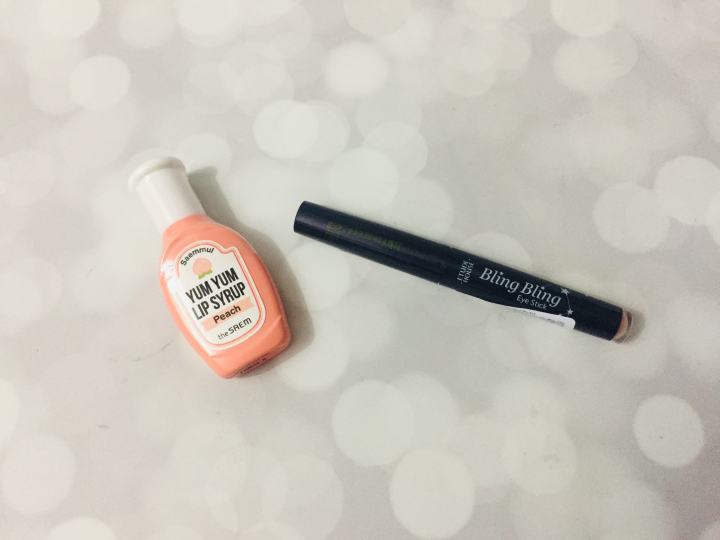 Yum Yum Lip Syrup — Kbeauty loves lip stains and tints, and this is a peach coloured tint by The Saem. It has a bright coral colour which stains the lips even after the gloss rubs off.
Bling Bling Eye Stick — From popular brand Etude House is an eyeshadow stick with a shimmery champagne colour.
Swatches of the eyeshadow stick and lip stain.
Hatomugi Sunscreen — Japan has some of the best sunscreens because their filters are more advanced than ours. I've used this brand before. Hatomugi is pearl barley extract, and along with hyaluronic acid this is a moisturizing sunscreen formula.
Prreti Pure White Milk Cream — I haven't tried this product before and it sounds interesting! It's a face cream that contains milk proteins, white flower extracts, and peach extract. You can use it on your body as well to brighten and even your skin from head to toe.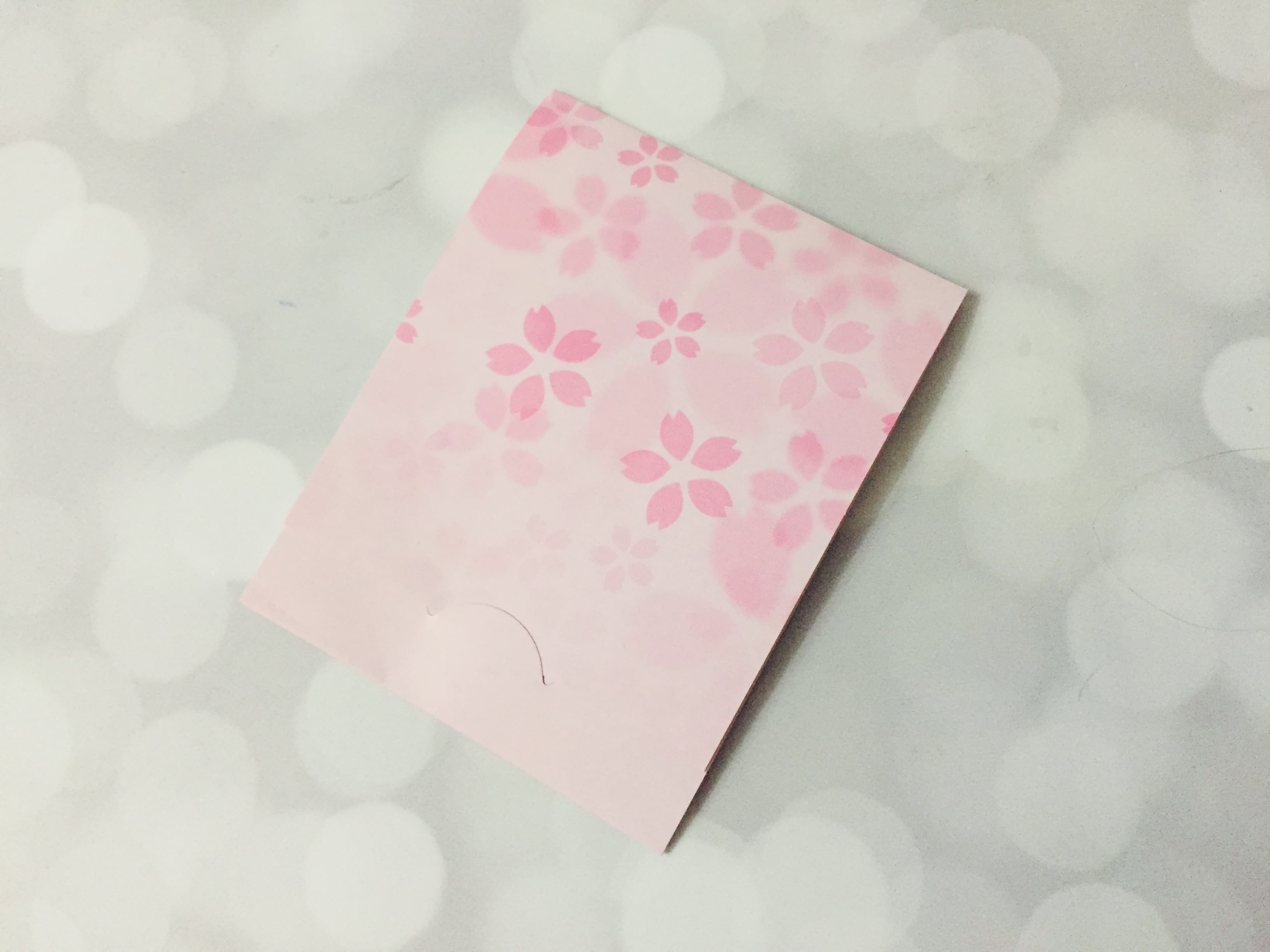 Blotting Paper and Bandages Set — This cute sakura print folder opens up.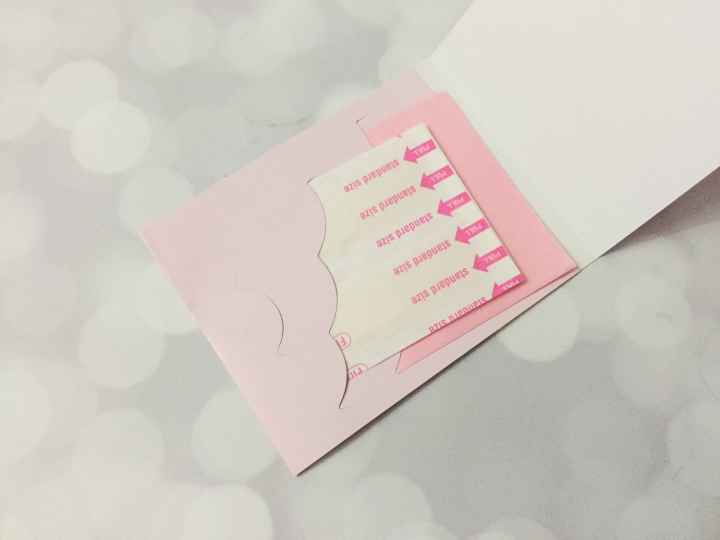 Inside is a small pack of blotting papers as well as two bandaids. The slim size means it's easy to tuck into your purse for emergencies.
Makeup Bag — A canvas makeup bag with a cute rose gold trim.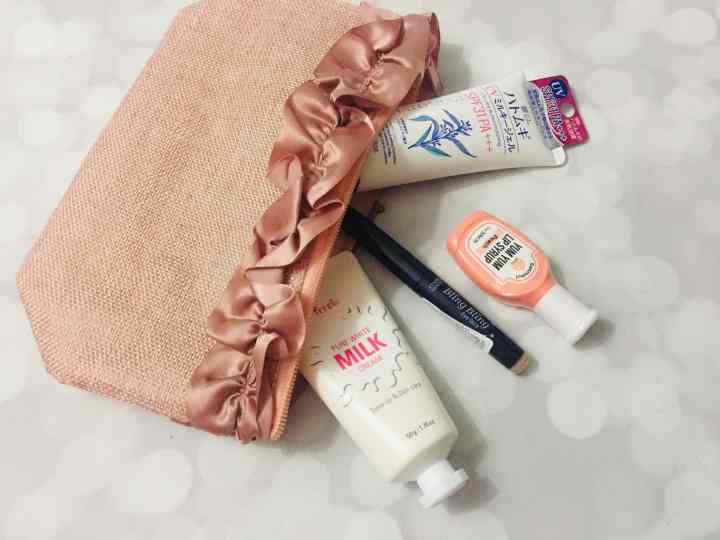 It's roomy and fits all of the goodies from the July box!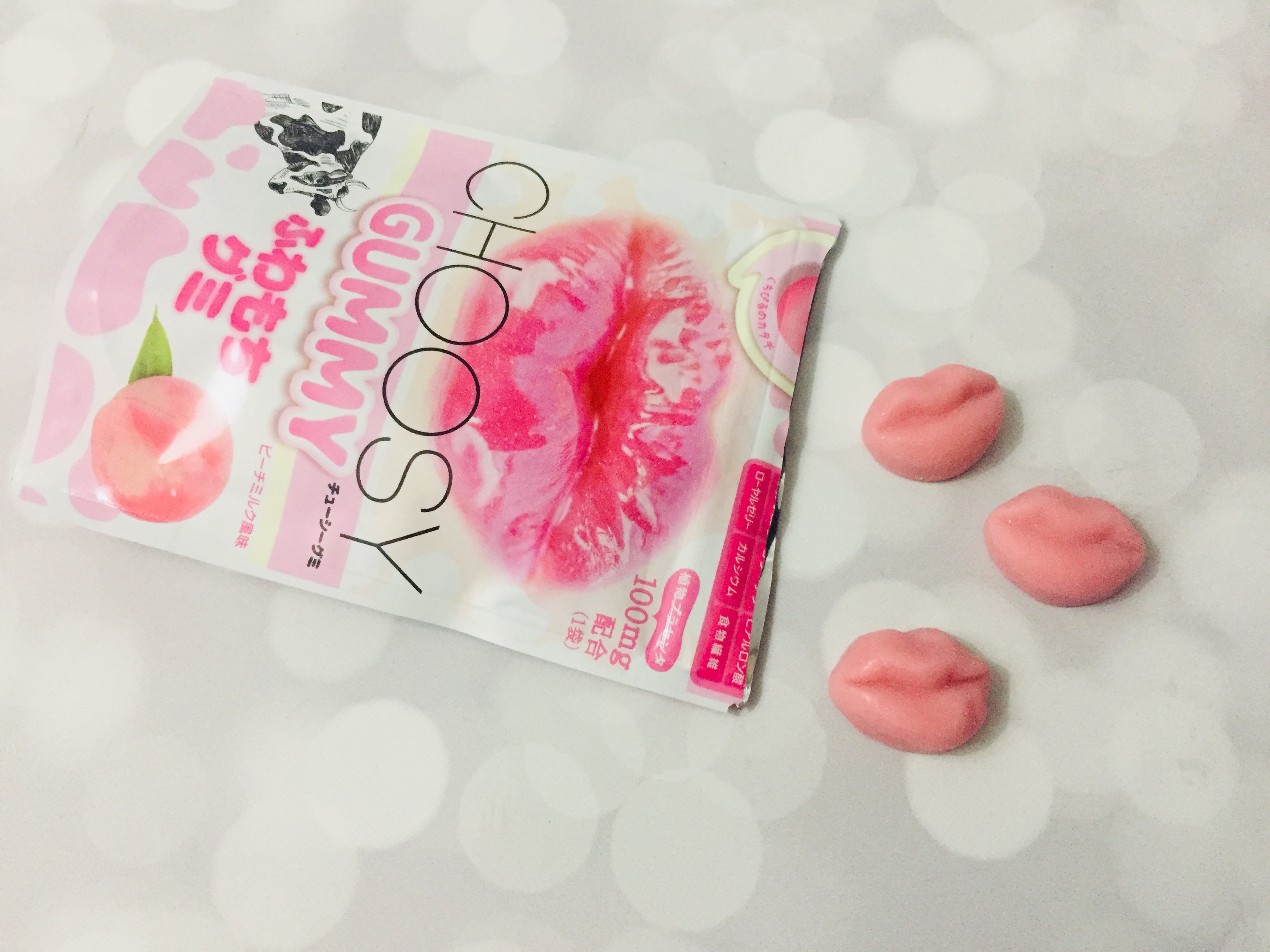 Choosy Beauty Gummies — Peach flavoured gummy candies that contain calcium, collagen, hyaluronic acid and dietary fiber to support healthy lips!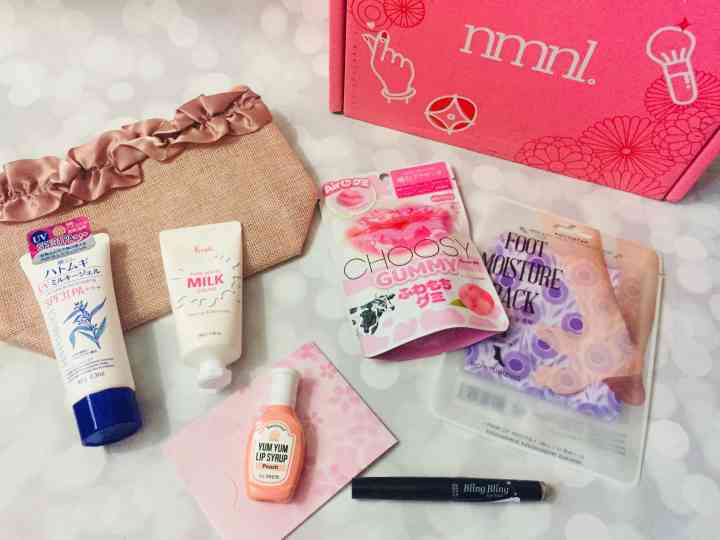 The July box was so much fun, and I love the inclusion of some unique items like the makeup pouch and the beauty gummies! It's great to see popular brands like Etude House and The Saem and I also love that they included a sunscreen for summer.