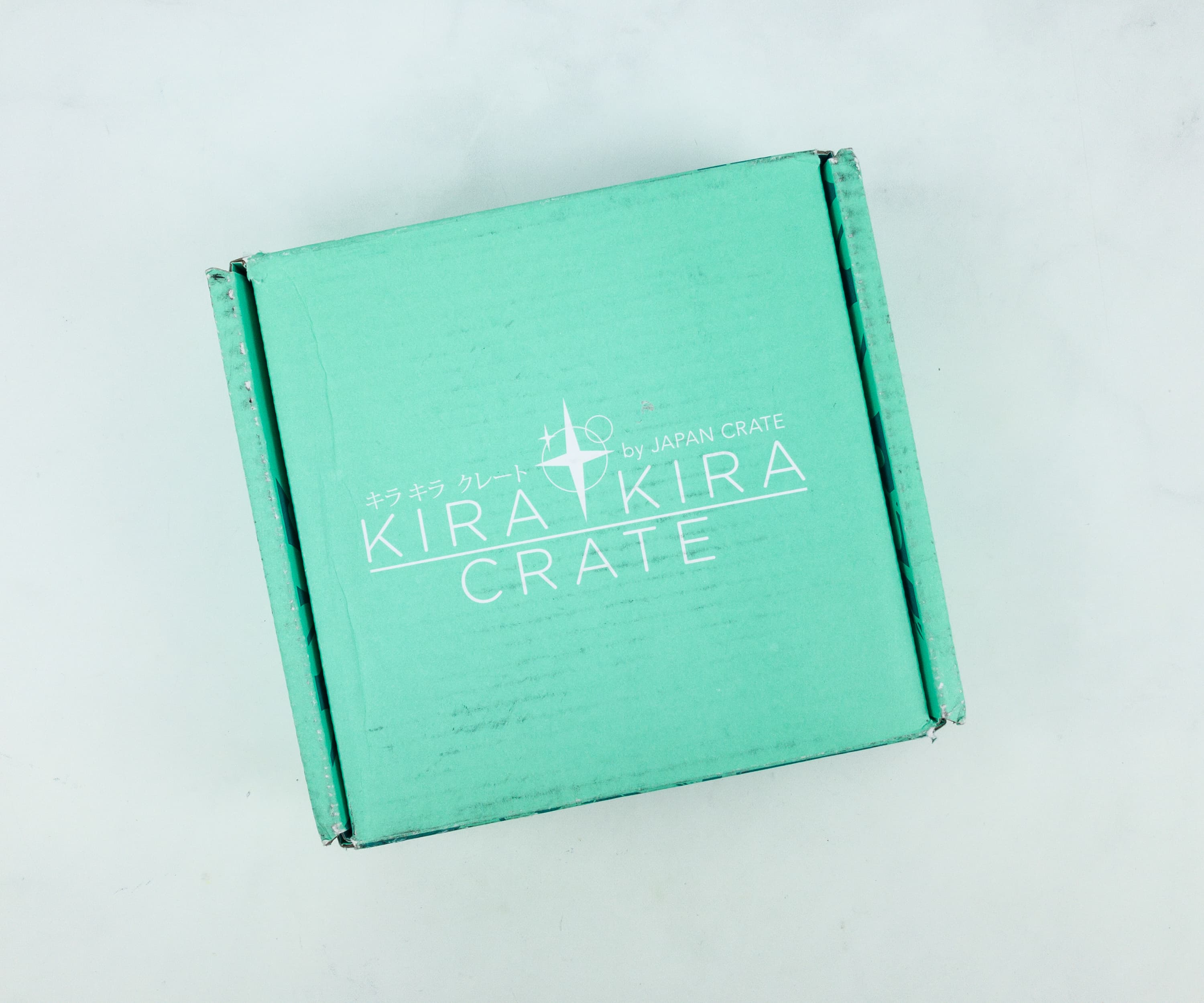 Kira Kira Crate is a monthly Asian beauty box with Japanese and Korean beauty, skincare, and makeup items. Each box contains 5-6 products, plus a booklet that describes each item and shares the best ways to use them. Prices start at $29 and shipping is free worldwide.
DEAL: Save $3 on your first box! Use coupon code HELLO.
There's a booklet on top of all the items in the box.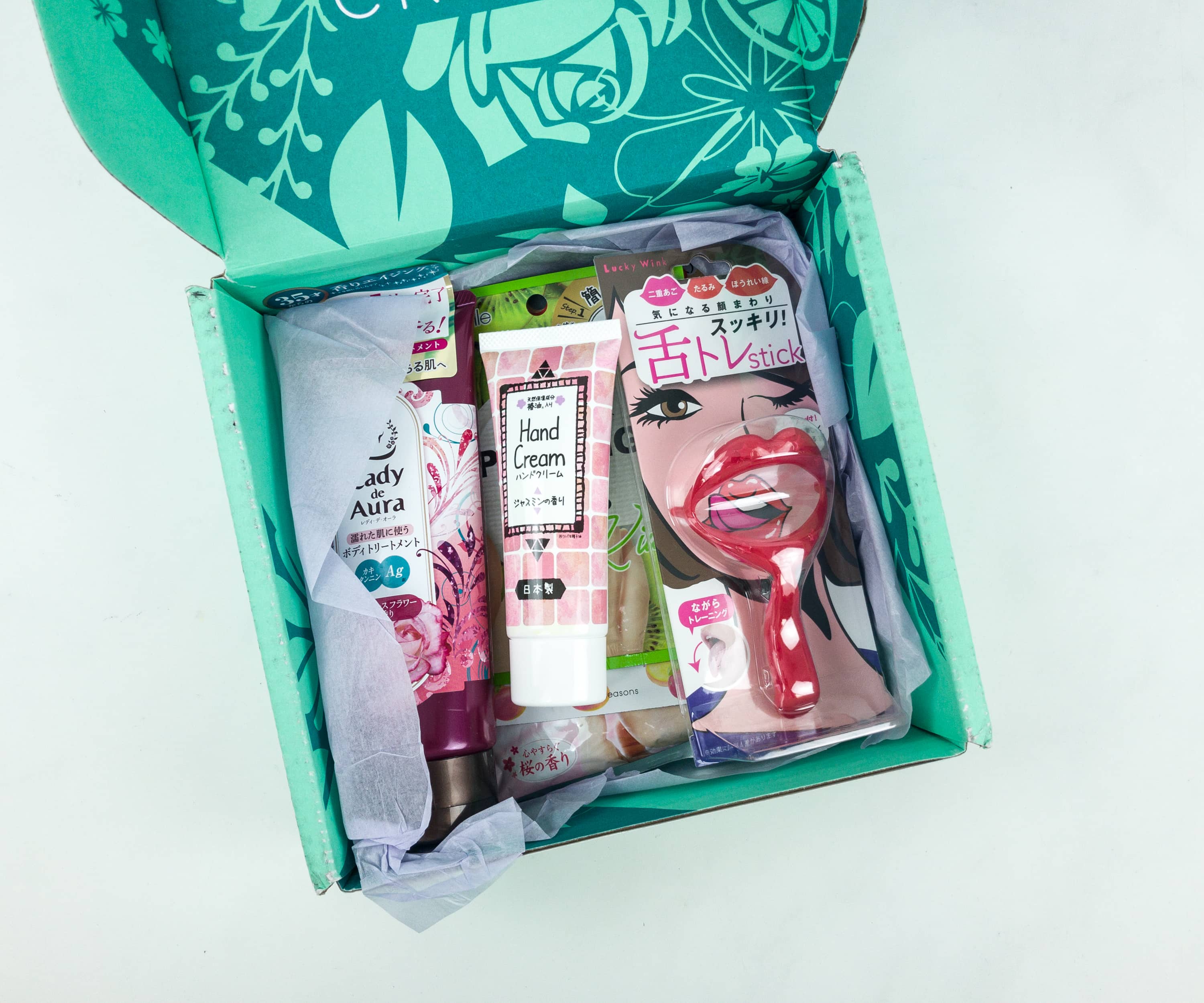 I'm excited to try everything!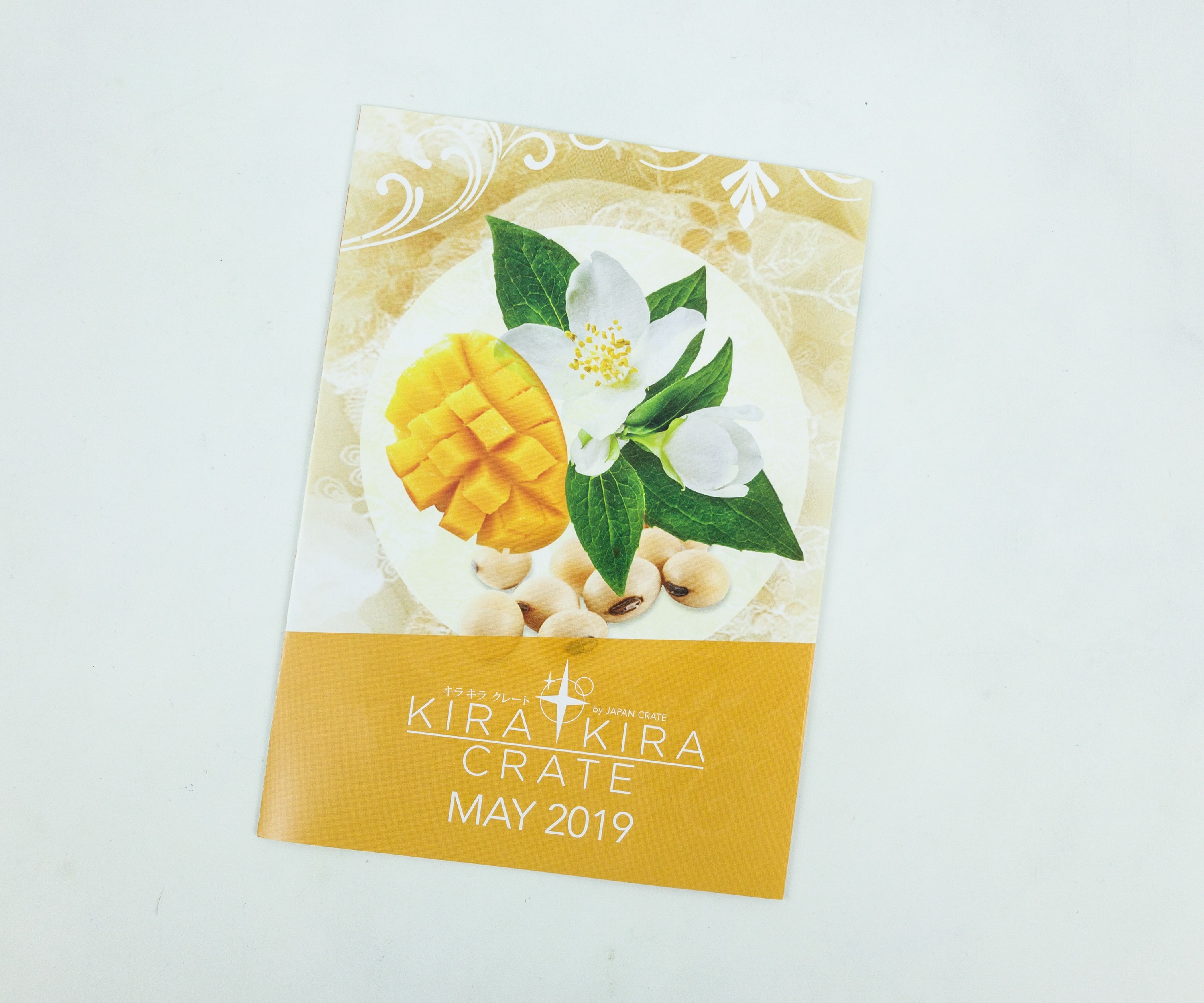 The photos on the cover give us a clue about the items.
This month's theme is Feeling Young.
The booklet has a list of the products included, plus a description for each.
Everything in my box!
Kiwi Peeling Pad. I loved the smell of this, it's just like fresh kiwis! It did a great job of exfoliating my skin too.
It gets rid of dirt, makeup residue, and even dead skin cells. It has two sides: the cotton side for exfoliating and the threaded side for removing impurities.
Apple Mango Yogurt Essence Mask. This is a delicious smelling mask! It's gentle enough for sensitive skin and is super moisturizing.
You just need to put it on for 15-20 minutes and then pat the remaining essence.
Soy Eye Patch. I liked the eye patches. They were soothing and brightened up the skin under my eyes.
Just the sheet mask, you just have to put this under your eyes for 15 minutes. It's really relaxing.
Lift Up face Training Stick. I felt really silly trying this! You do tongue exercises while wearing the training stick to firm up your face.
There are instructions at the back of the packaging.
The text is in Japanese, but the illustrations are easy to understand.
The training stick is made with plastic.
Jasmine Hand Cream. I keep this hand cream at my desk now. It's lightly scented with jasmine.
It has a nice thick creamy texture that doesn't leave your hands greasy.
Lady De Aura Body Fragrance. It's a shower gel with pomegranate extract and polysaccharides from seaweed. The scent is a lovely combination of rose, ylang-ylang, and jasmine notes.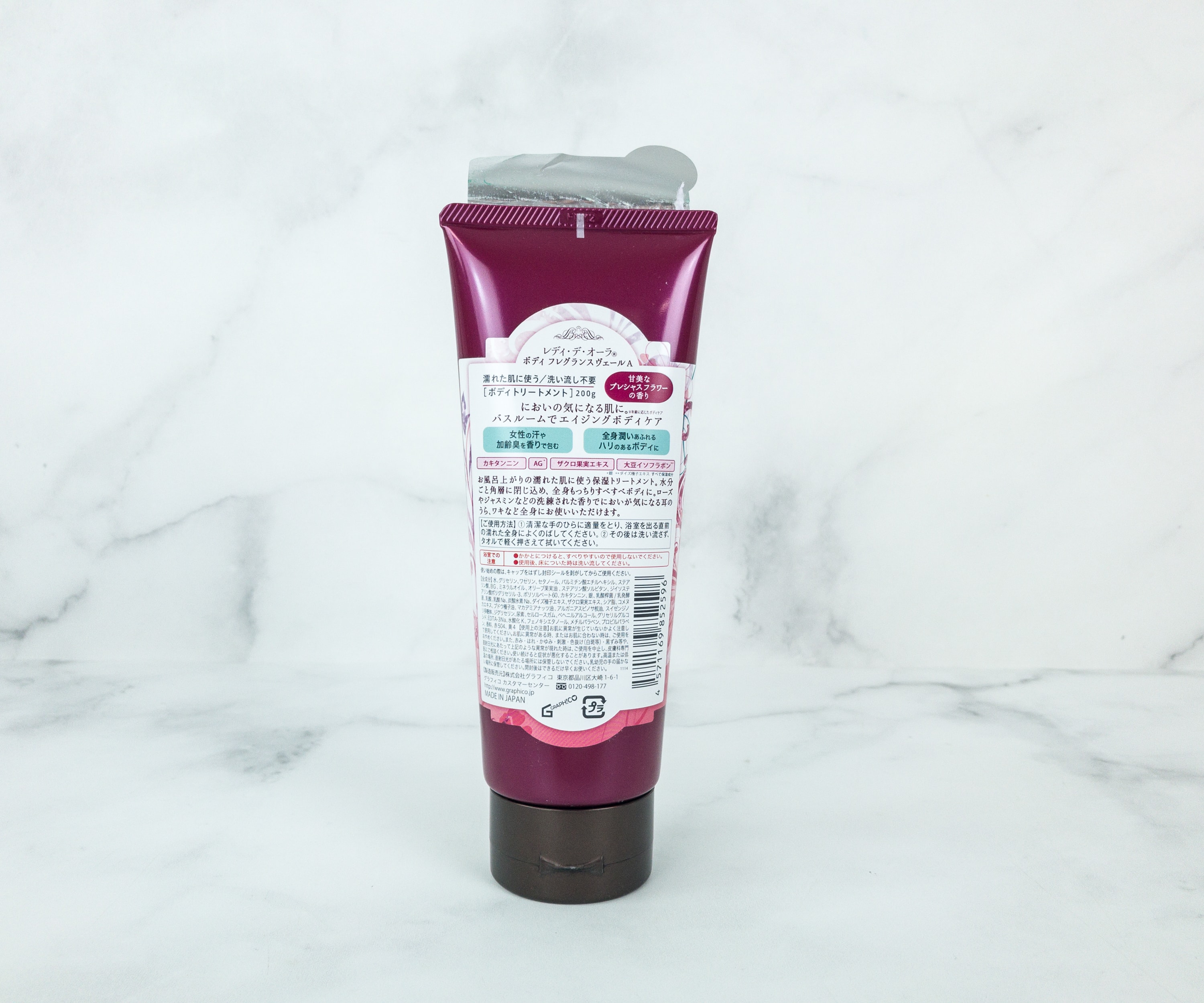 It feels good on my skin! The formula is not just cleansing, but hydrating and nourishing too.
I love the fruit themed items this month, like the peeling pad, sheet mask, and body wash. They made me feel pampered, and they all smell so good too. The hand cream is super useful for me as well. It keeps my hands soft, smooth, and hydrated. If you're like me who loves discovering new Japanese beauty and Korean beauty brands, Kira Kira Crate is the perfect subscription to try!
Did you like this month's items? Let us know in the comments!