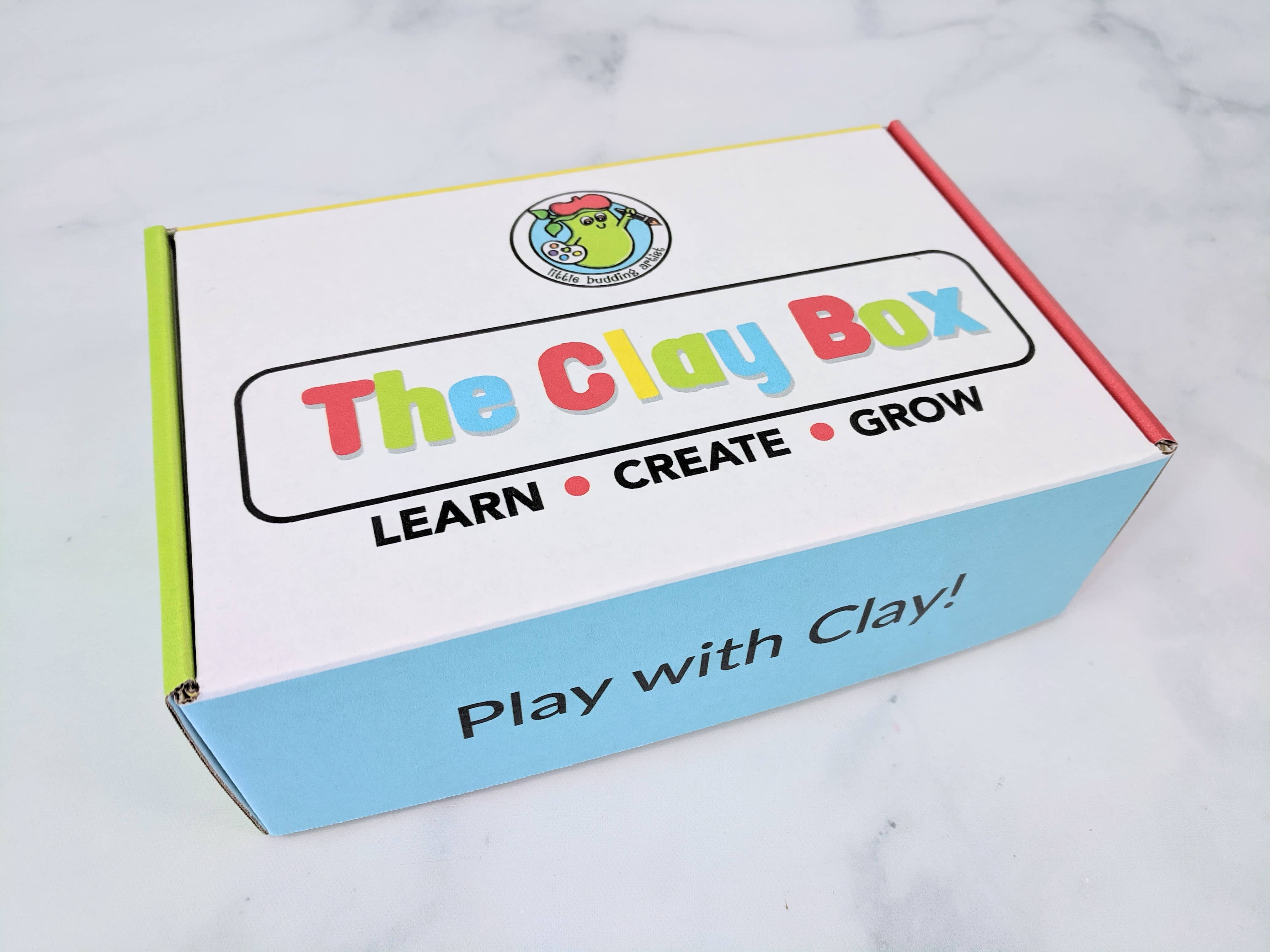 The Clay Box is a monthly subscription box that will help you learn about clay, sculpture, and pottery while creating your own pieces. Each box is filled with high-quality art materials, tools and easy to follow illustrated step by step instructions. Save all of the tools you get in each Clay Box to grow your collection of clay tools. Use the tools on future Clay Box lessons or to sculpt and create on your own. The monthly project has enough supplies for two people, so it's perfect for siblings, friends, or a parent with a child. The box is $25 a month.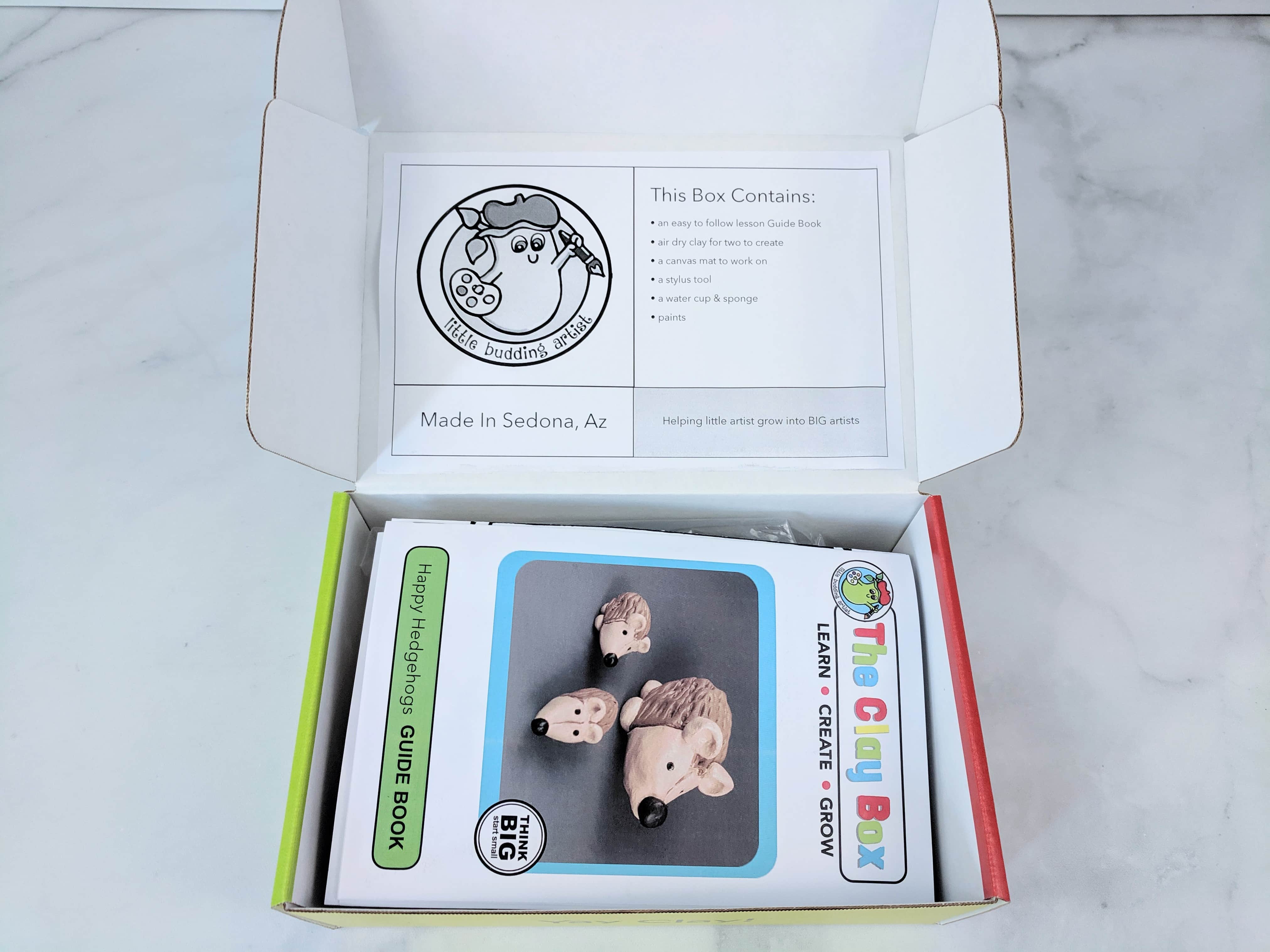 Hedgehogs!!!
The content list is glued inside the box.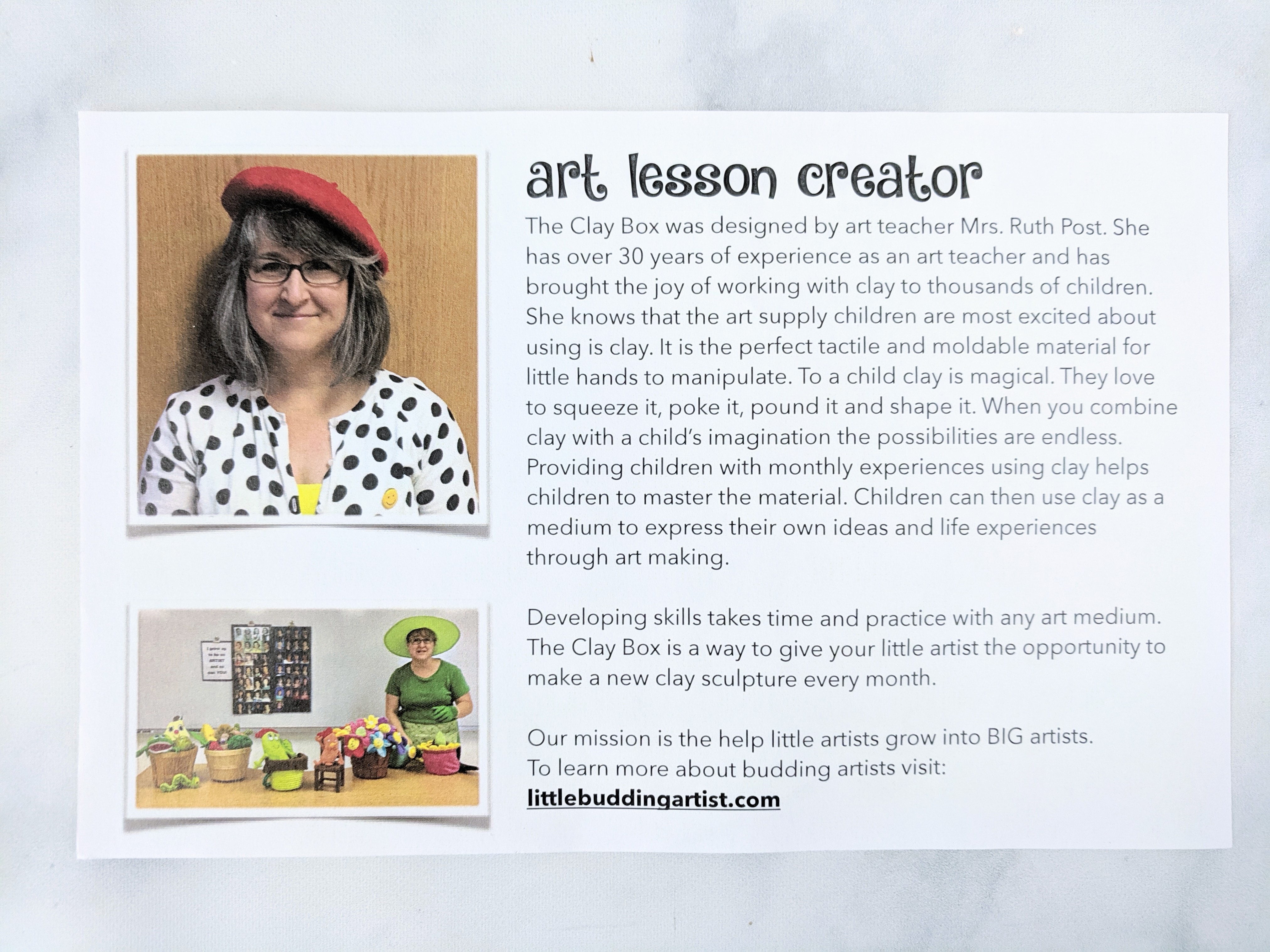 We have an introduction of the Art Lesson Creator, Mrs. Ruth Post and why clay projects are great to help children develop artistic skills.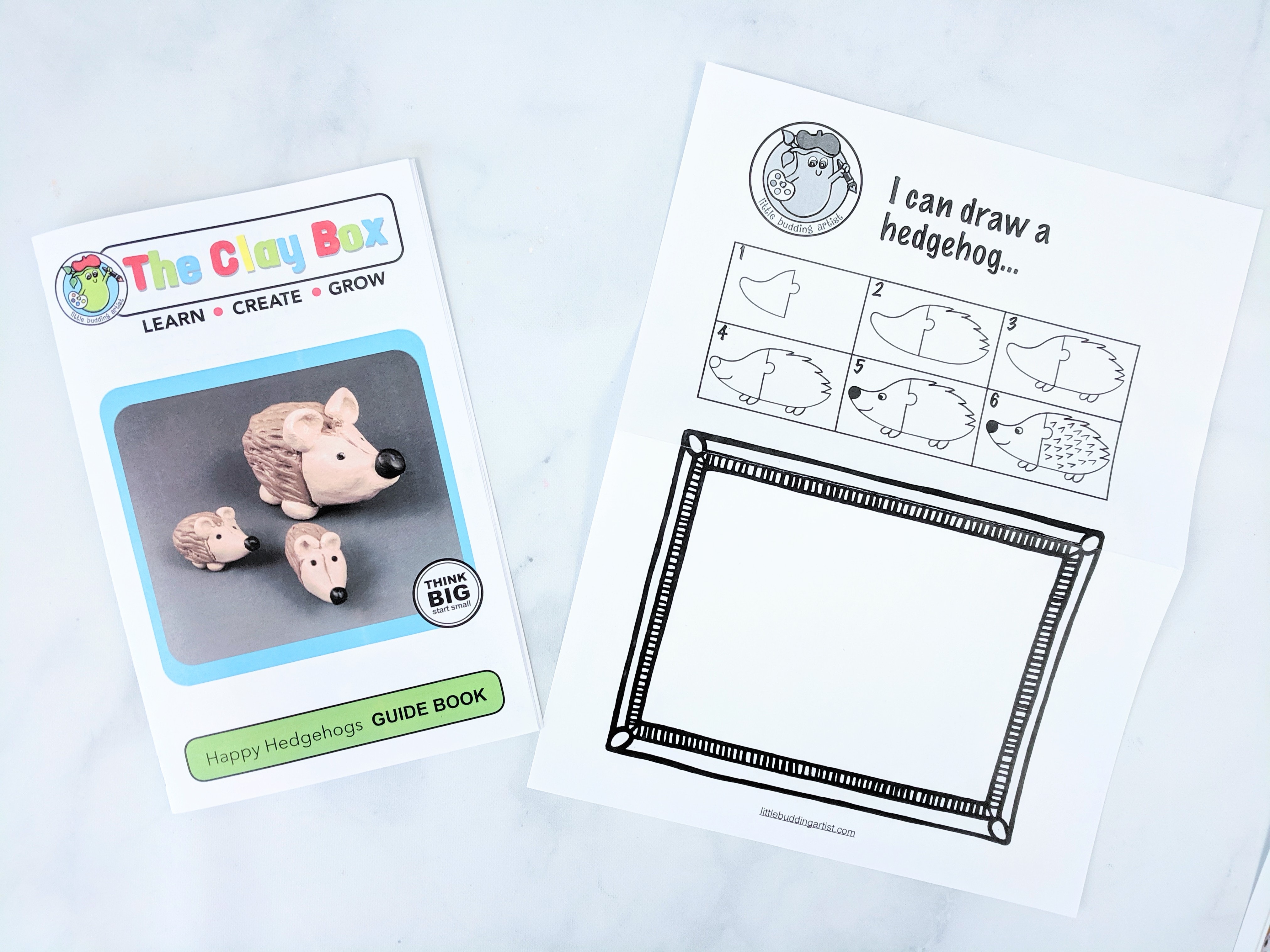 This month, we are sculpting Happy Hedgehogs! Not only do we received a step-by-step guide to making hedgehogs, but we also have an easy guide on how to draw a cute little hedgehog!
The step-by-step guide comes with lots of pictures and information useful to help you through the project.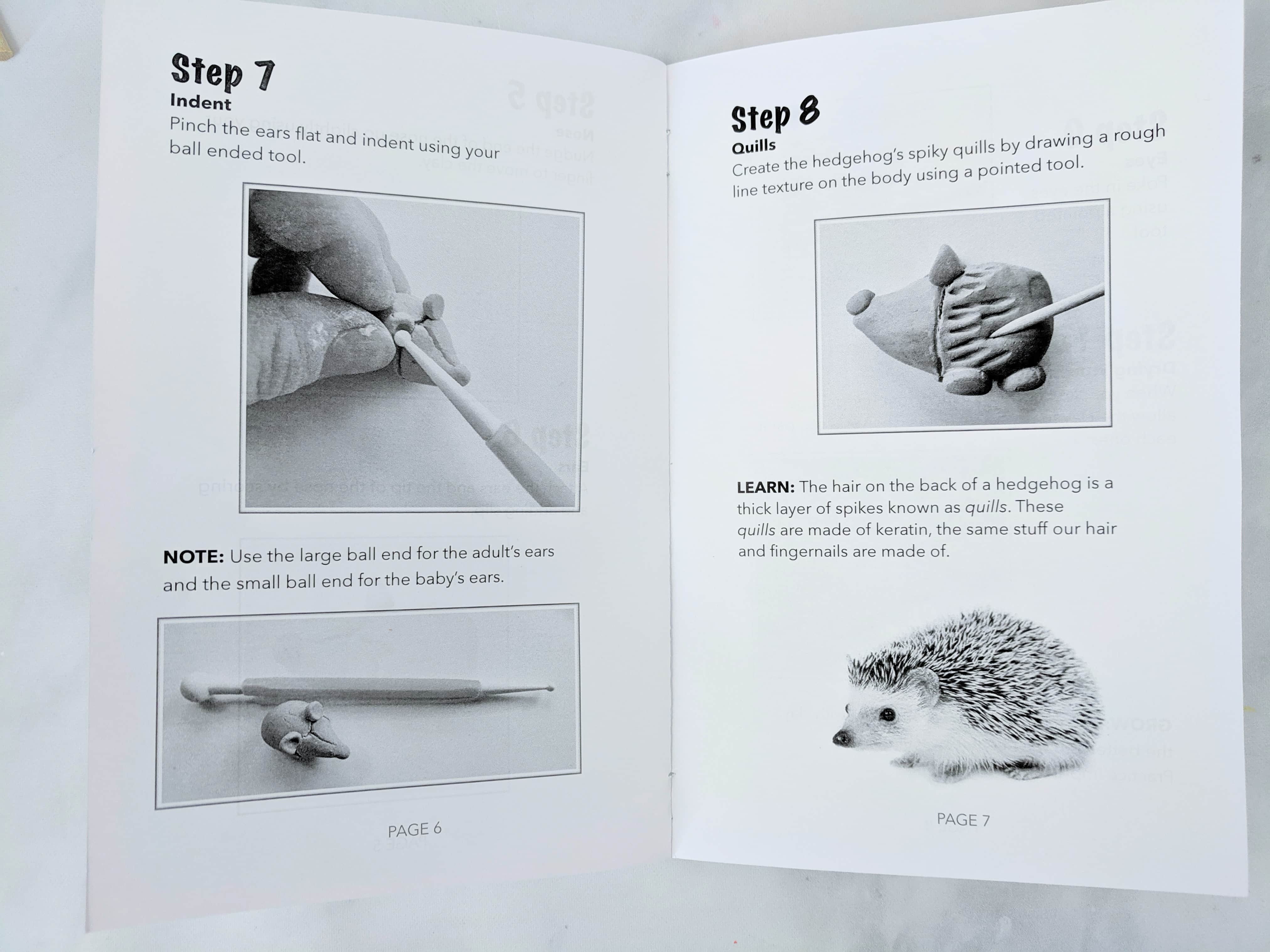 We even get to learn a bit more about the animal we are sculpting, this time is about what the hedgehog quills are made of.
Here's all the supply for this project.

We've received two paintbrushes, a ball ended tool and a stylus tool.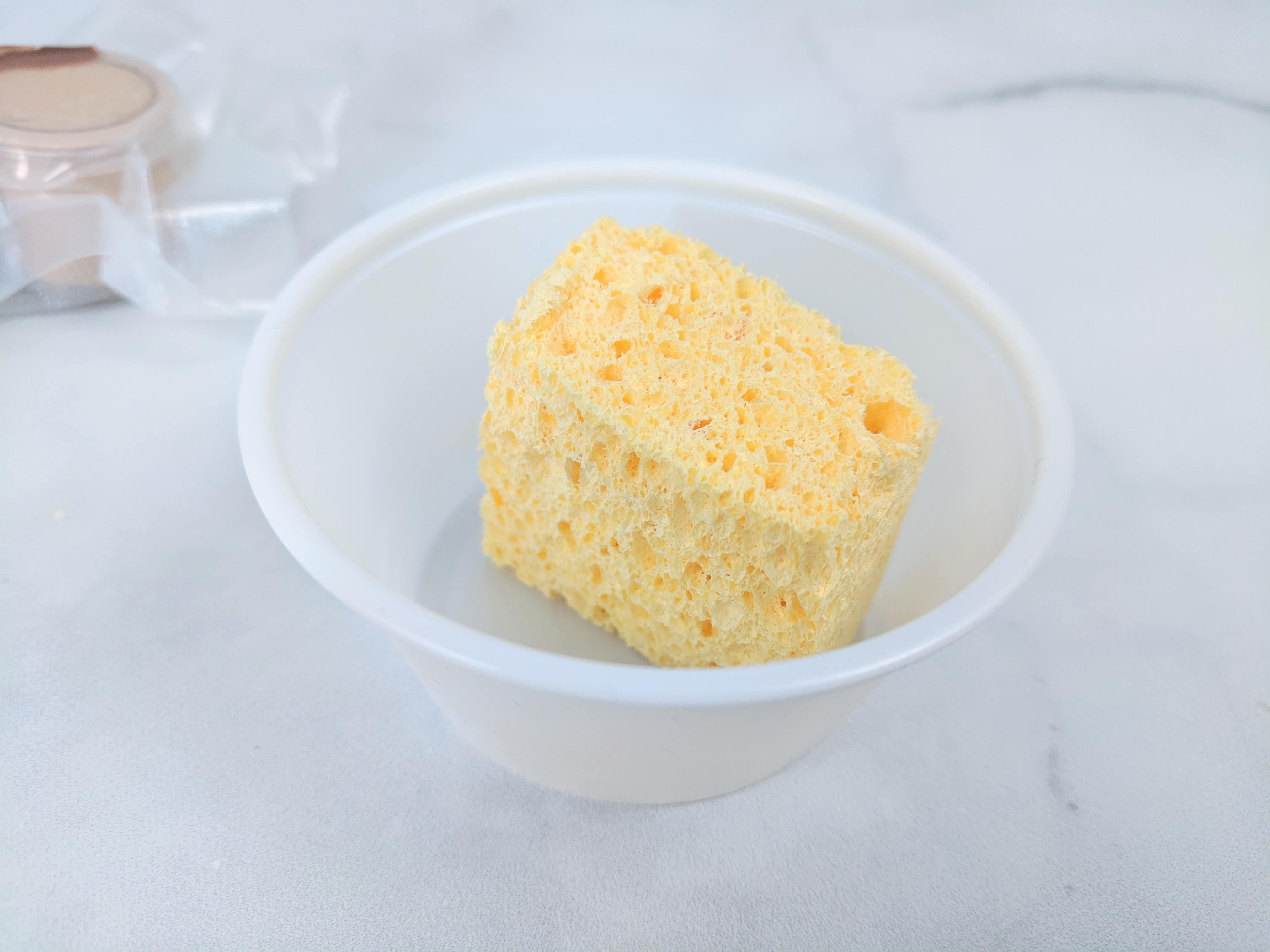 A sponge and a little water cup. The guide mentions it for working with the clay, but we also reused the dish to clean our paintbrushes between colors.

Three little cup paint in tan, brown and black. I thought it wouldn't be enough for all our hedgehogs, but it was plenty! They were vacuumed sealed to prevent any leak inside the box, which is appreciated as the brown paint leaked a bit.

Air-drying clay in white. It was our first time using this type of clay and we were surprised about the results. After a while working with it, we felt like the surface was getting a bit too dry, but putting a tiny bit of water with the sponge worked like a charm!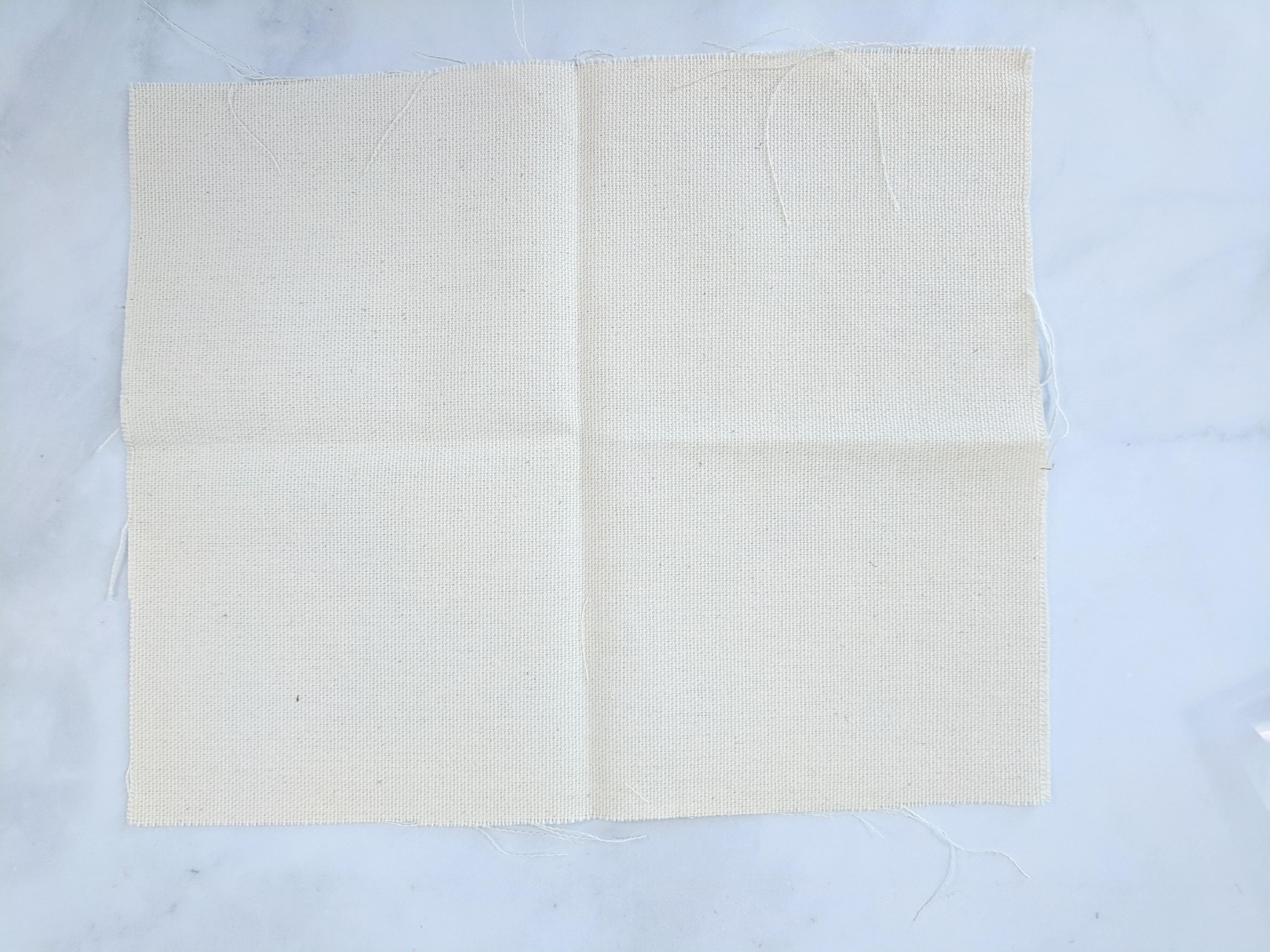 This piece of canvas was perfect to protect our table from the clay and kept everything tidy.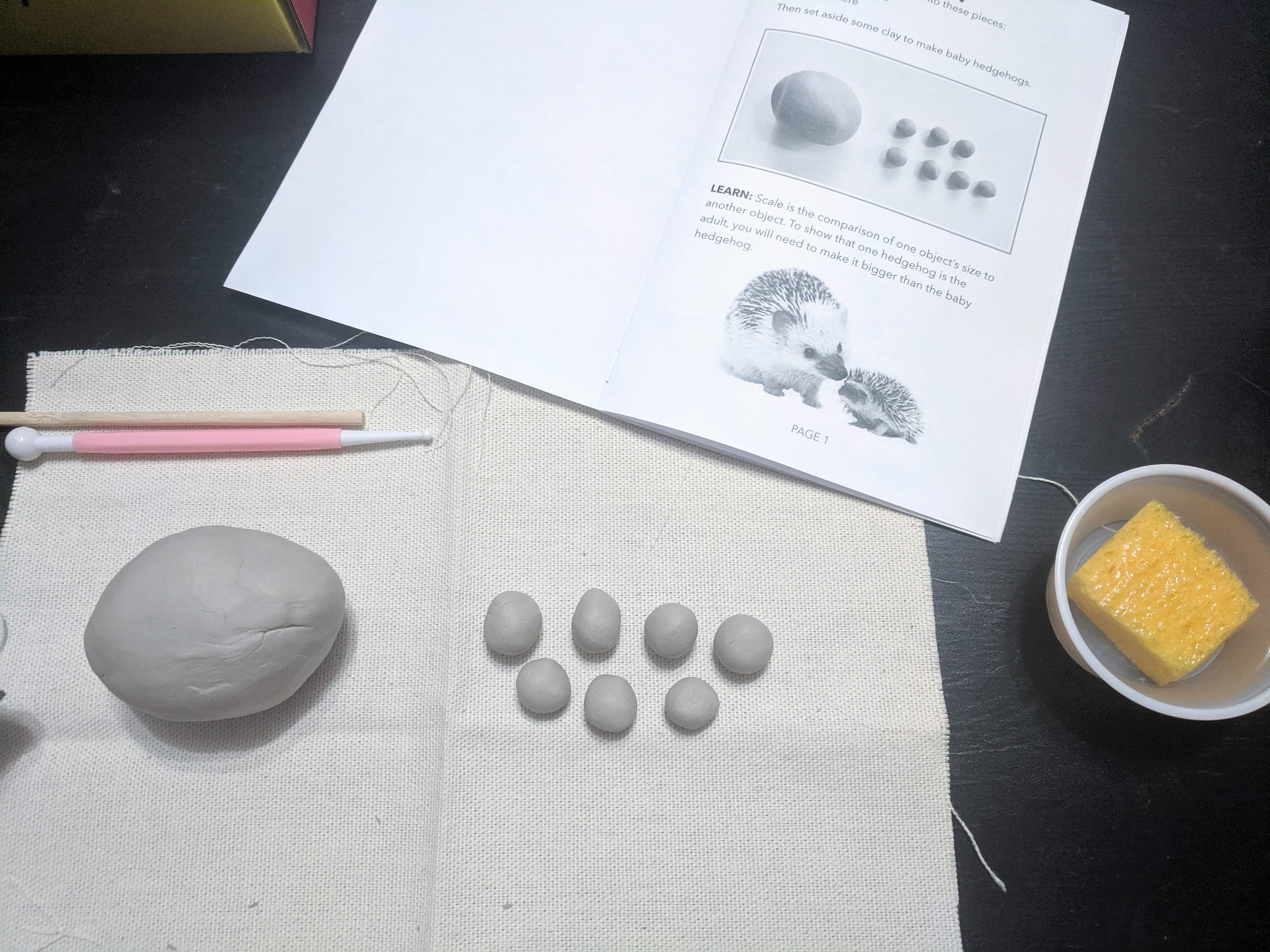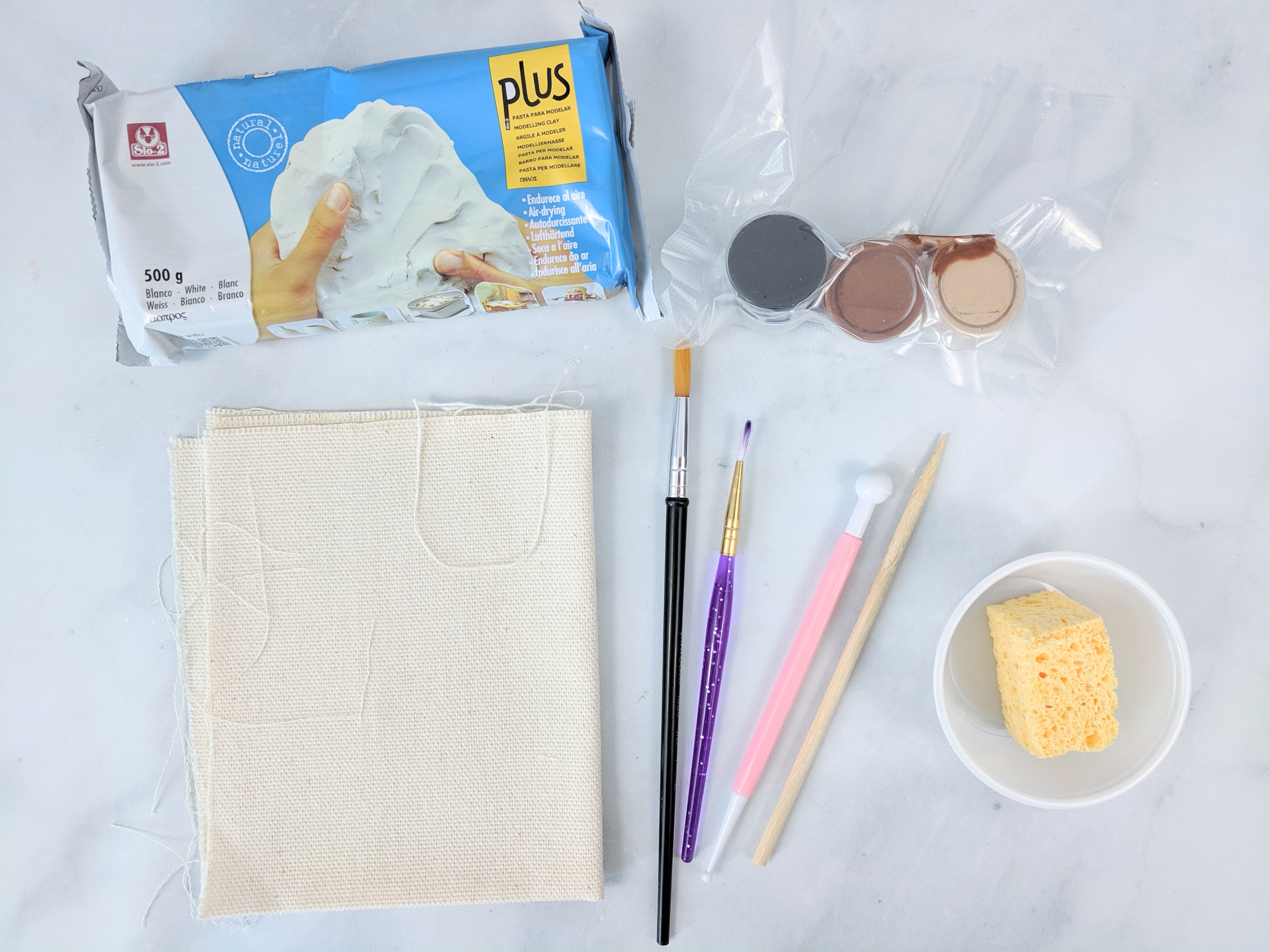 We started with the adult hedgehog. At first, we were trying to be very careful and make no mistakes in shaping the clay, but we soon realized how forgiving the clay is. It was really easy to smooth out the clay without any seams.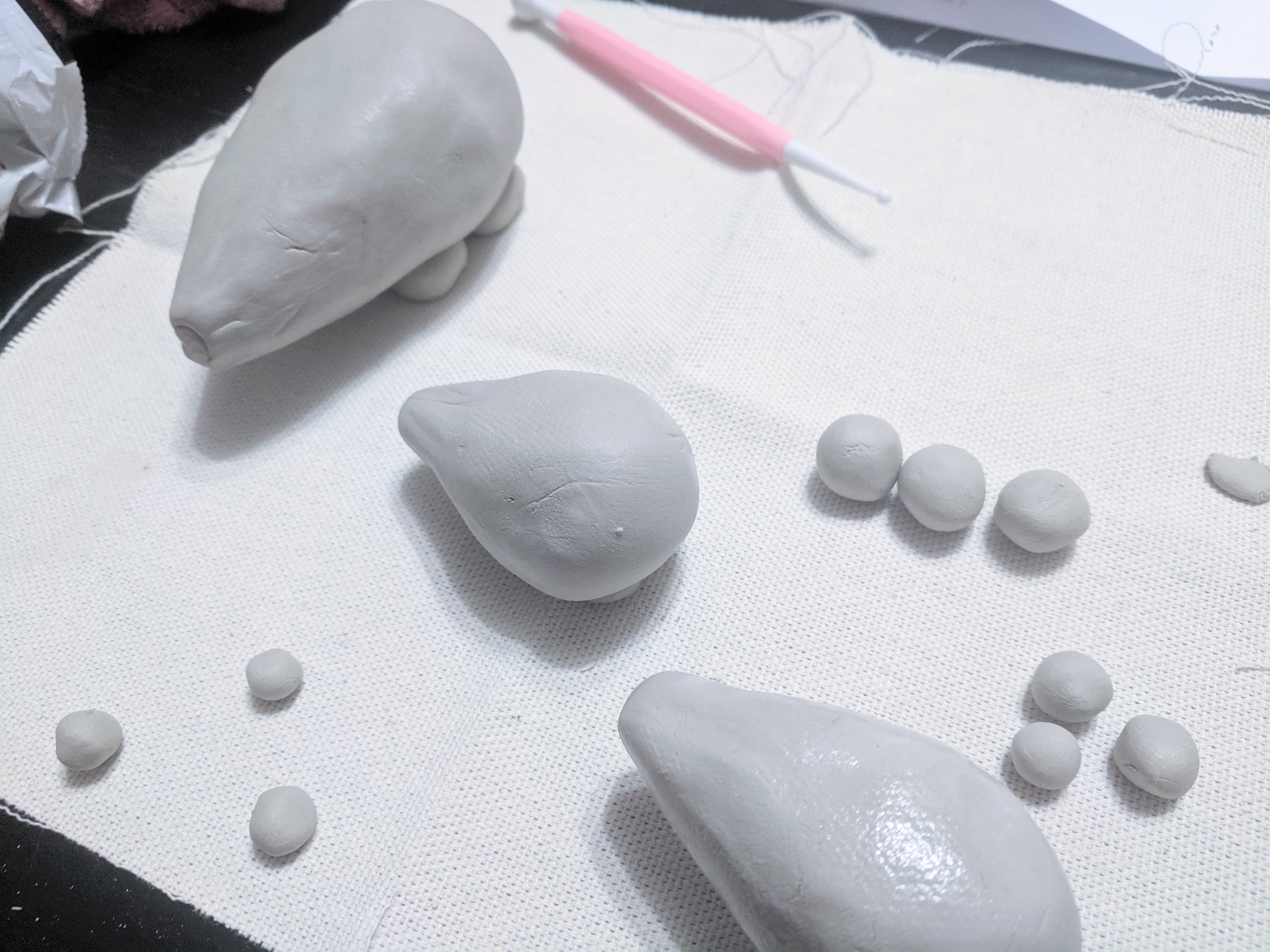 Babies! We had some problems with the scaling from the mommy to the babies, but we were happy with their size.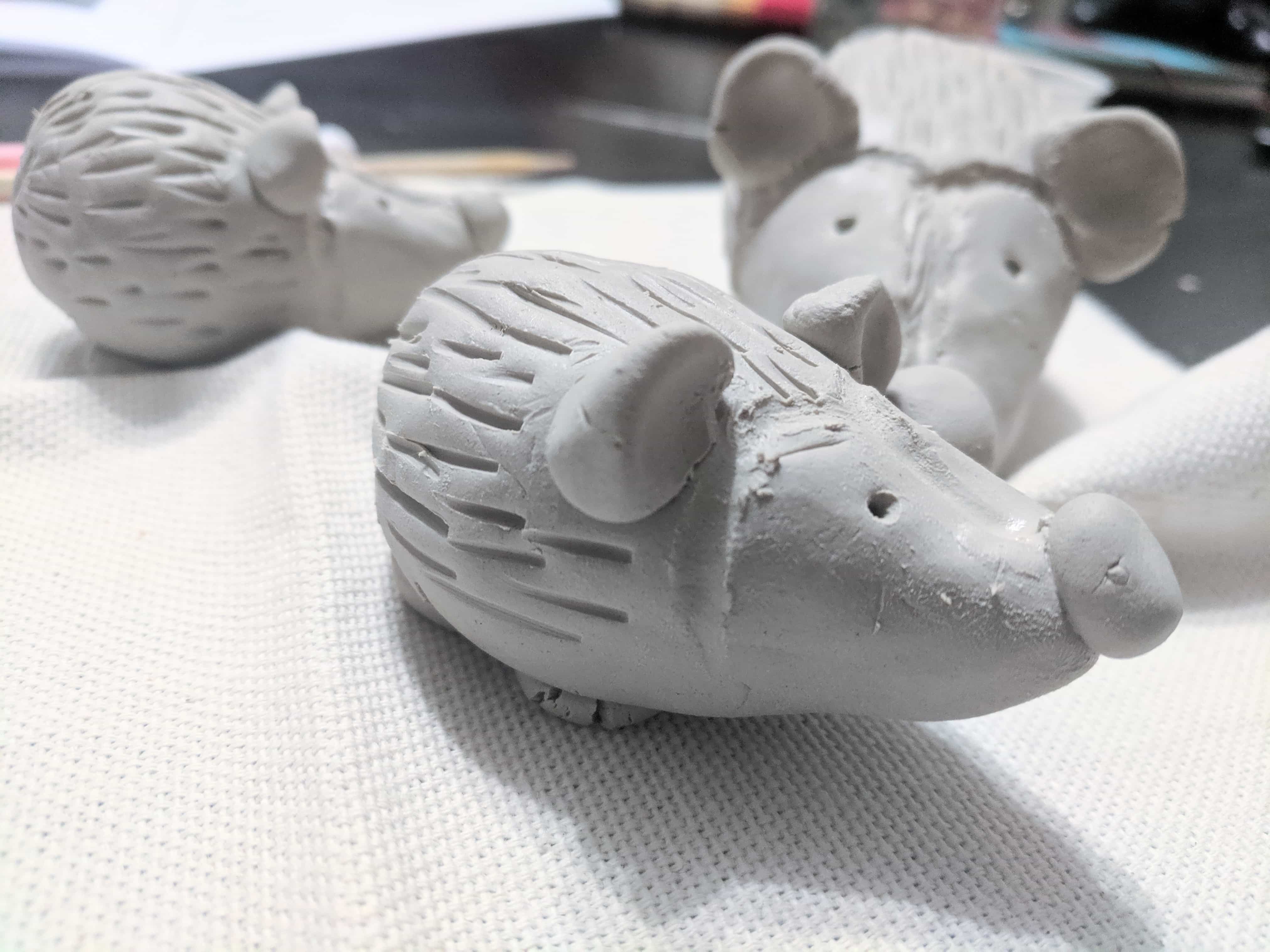 Making quills was so fun!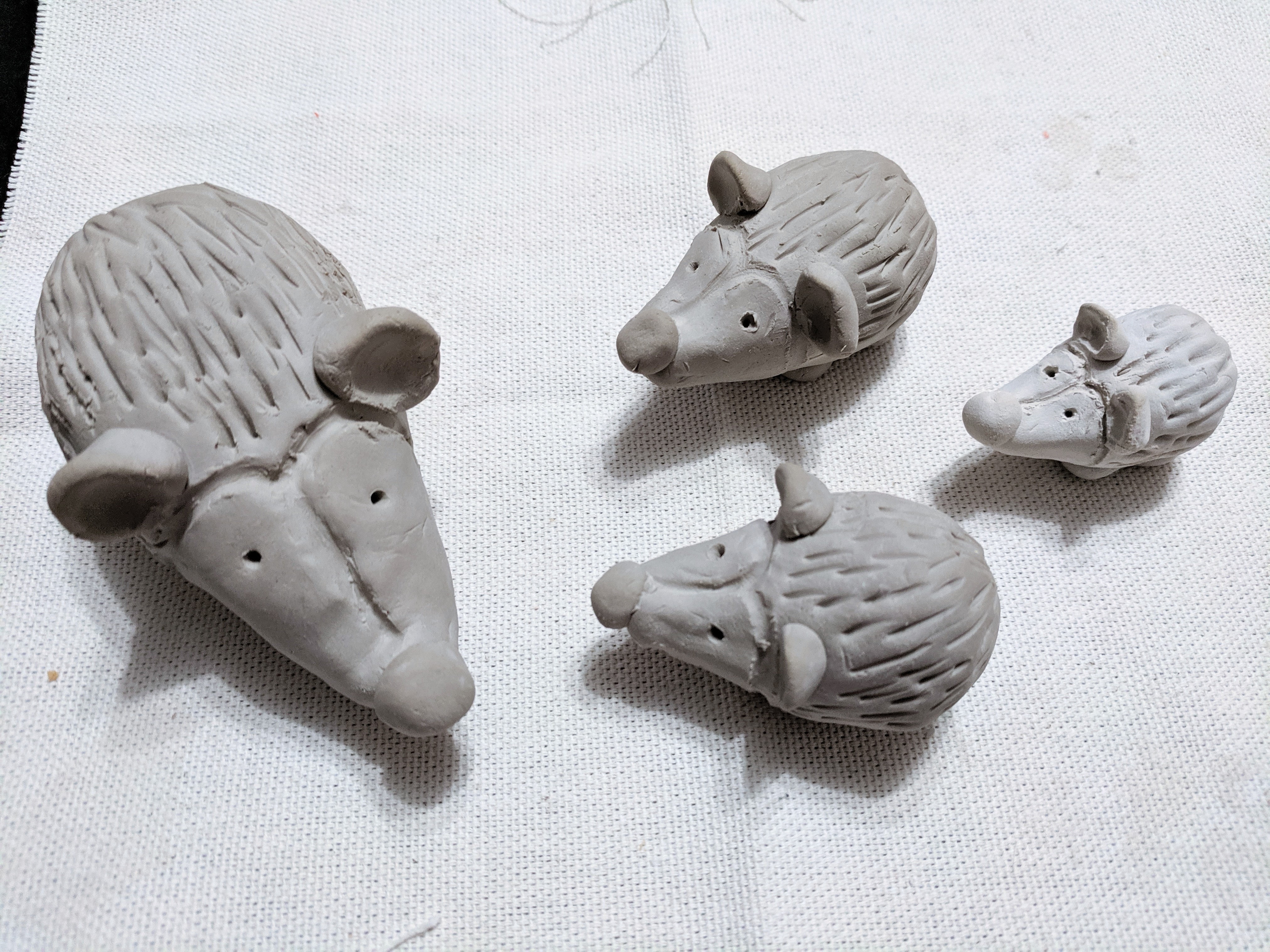 Time to let them dry for 24 hours. Oh, a tiny little baby showed up to the party! It was harder than we thought to make such a small cutie!
Painting time! After letting the clay dry for 24 hours, it was time to paint them. The paint provided was quick to dry, so we didn't end up with paint all over our fingers or on the table. We could paint half a hedgehog, move on to the next one and coming back right away to the first one. It was also really easy to fix a mistake by covering it up with the right color, even tan on black. As we are quite clumsy with paint, that was such a lifesaver!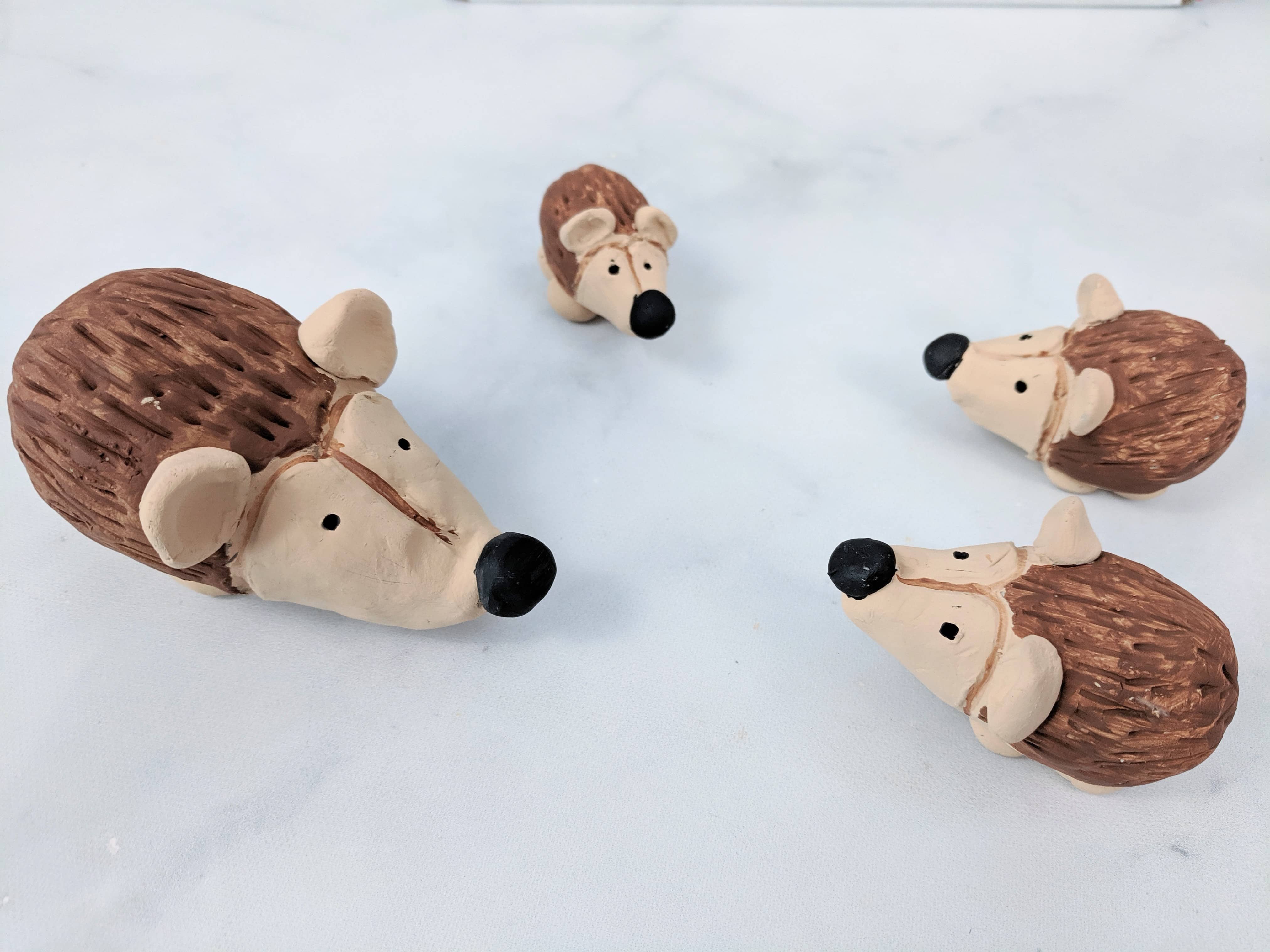 Here they are, once all dry! We could put a second coat, but we liked the look of them.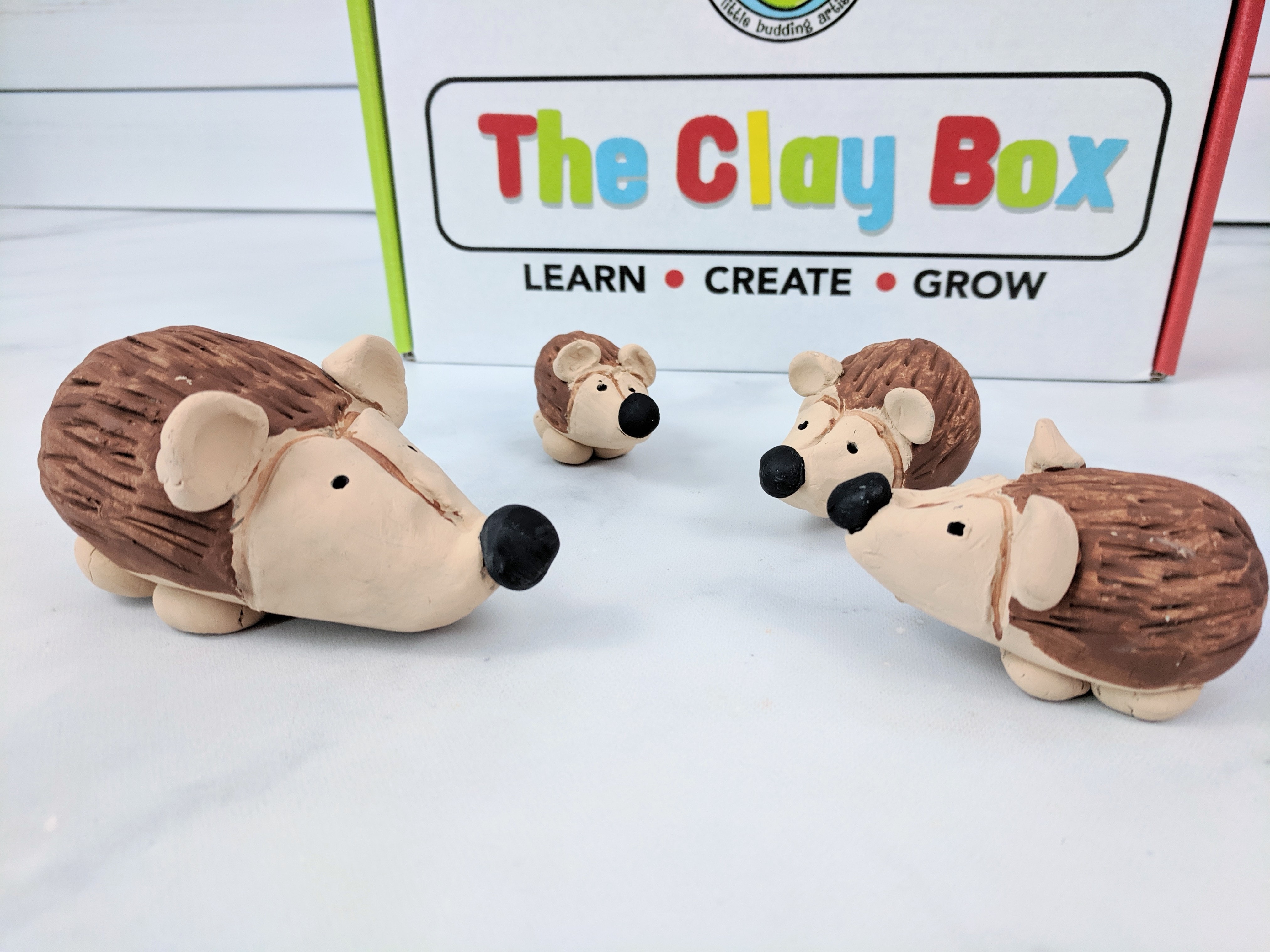 Aren't they the cutest?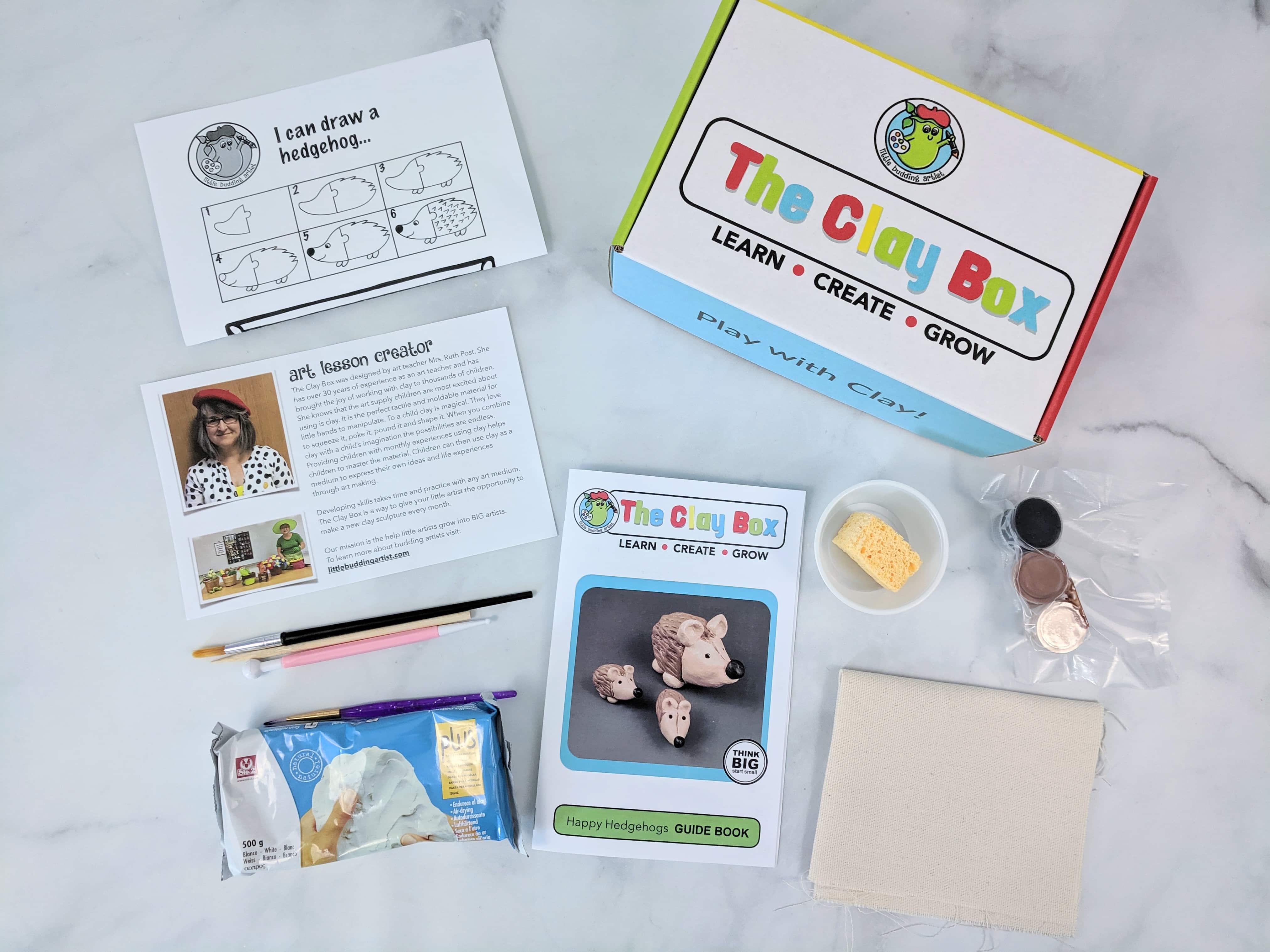 This was such a fun box to play with! We loved that you get everything you need for a project that is easy and quick to make, while still giving a very cute and fun result! Kids of all age and adults would really enjoy this box. It's fun, you get to have your hands dirty, you can't go wrong with your sculpture, and the instruction is specific enough to know what to make, but not overly detailed so kids can still have plenty of room to be creative and add a personal touch. This is a box I wish I had received when I was a kid myself!
What do you think of this subscription box?