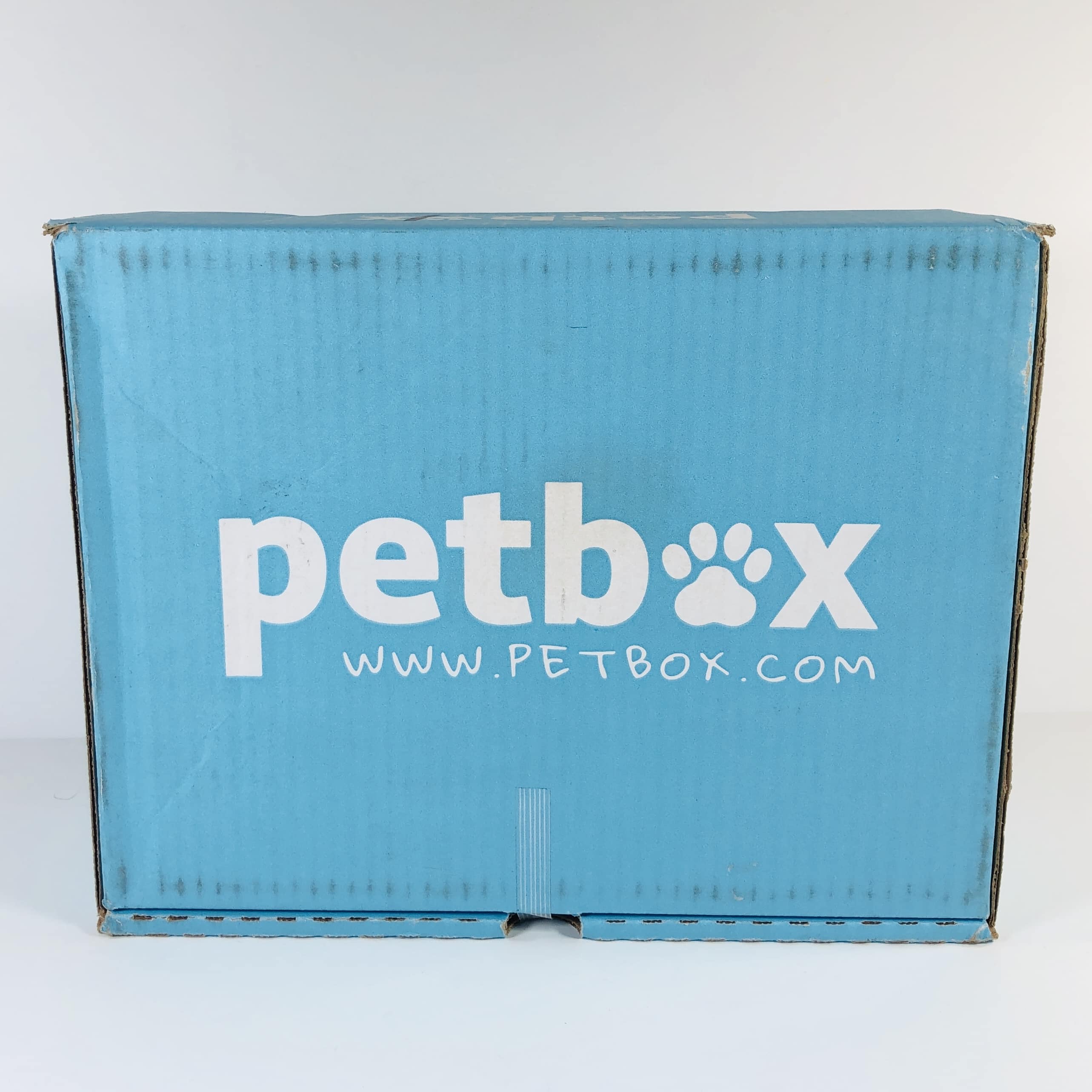 PetBox is a subscription box for dogs or cats. When you sign up for PetBox you pick whether you have dog or cat. I am reviewing the PetBox for cats, which is $29.99 a month. The price drops to $24.99 a month for a prepaid 12-month subscription. The items are all chosen and approved by the actress Jennie Garth.
DEAL: For a limited time only, get 50% off your first box! Use the coupon code HELLO50 to get the deal.
I found patterned paper when I opened the box. So cute!
There was a card announcing the theme: Dive Into The Deep!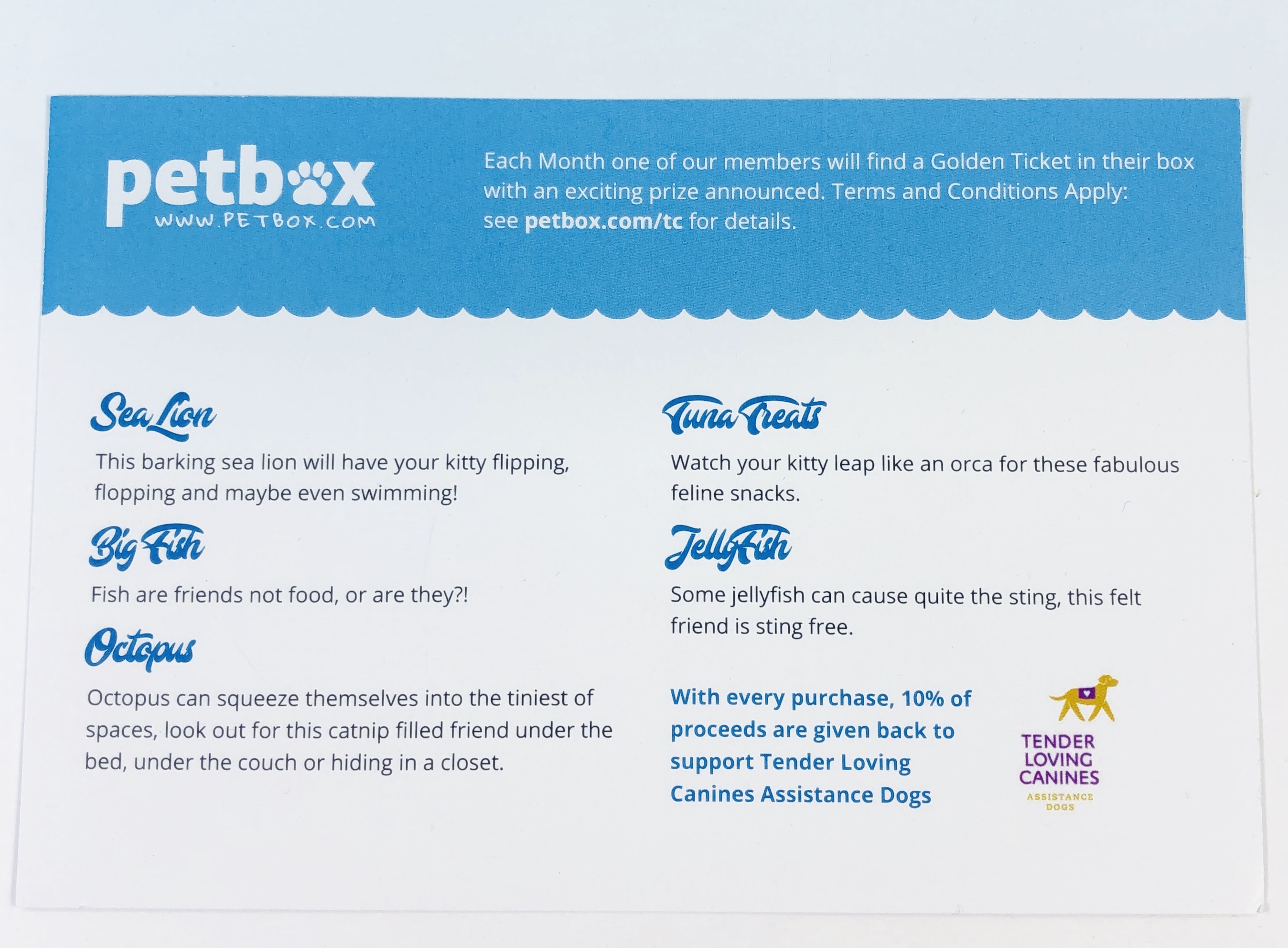 All the items that are included in this box are listed on the back of the card, plus a brief description for each. There was info on the Golden Ticket, and a note that 10% of proceeds are donated to Tender Loving Canines Assistance Dogs. I think there was a mix up and instead of the Big Fish, I received a fox.
Look at all the goodies inside! Such a cute theme, too!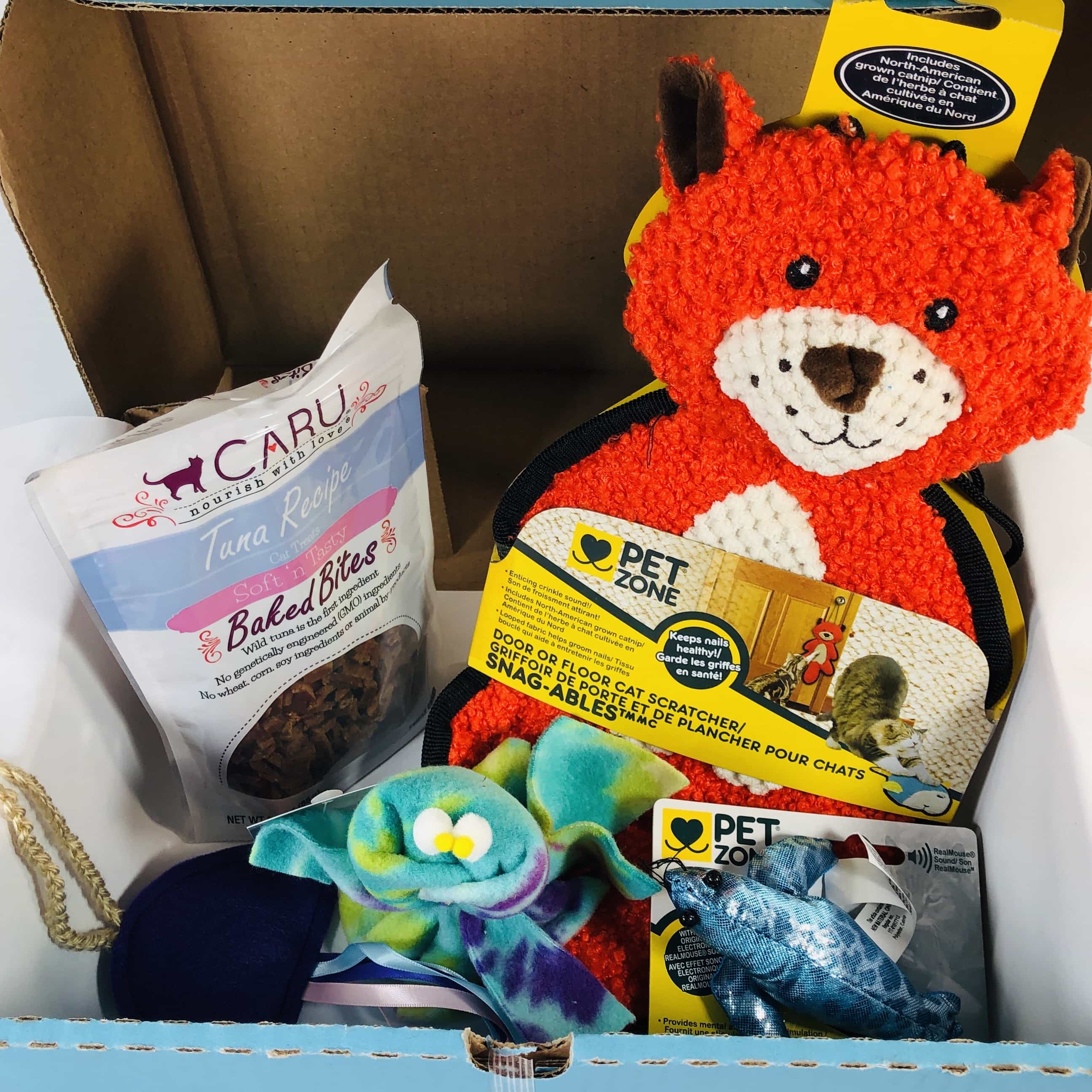 Everything in my box!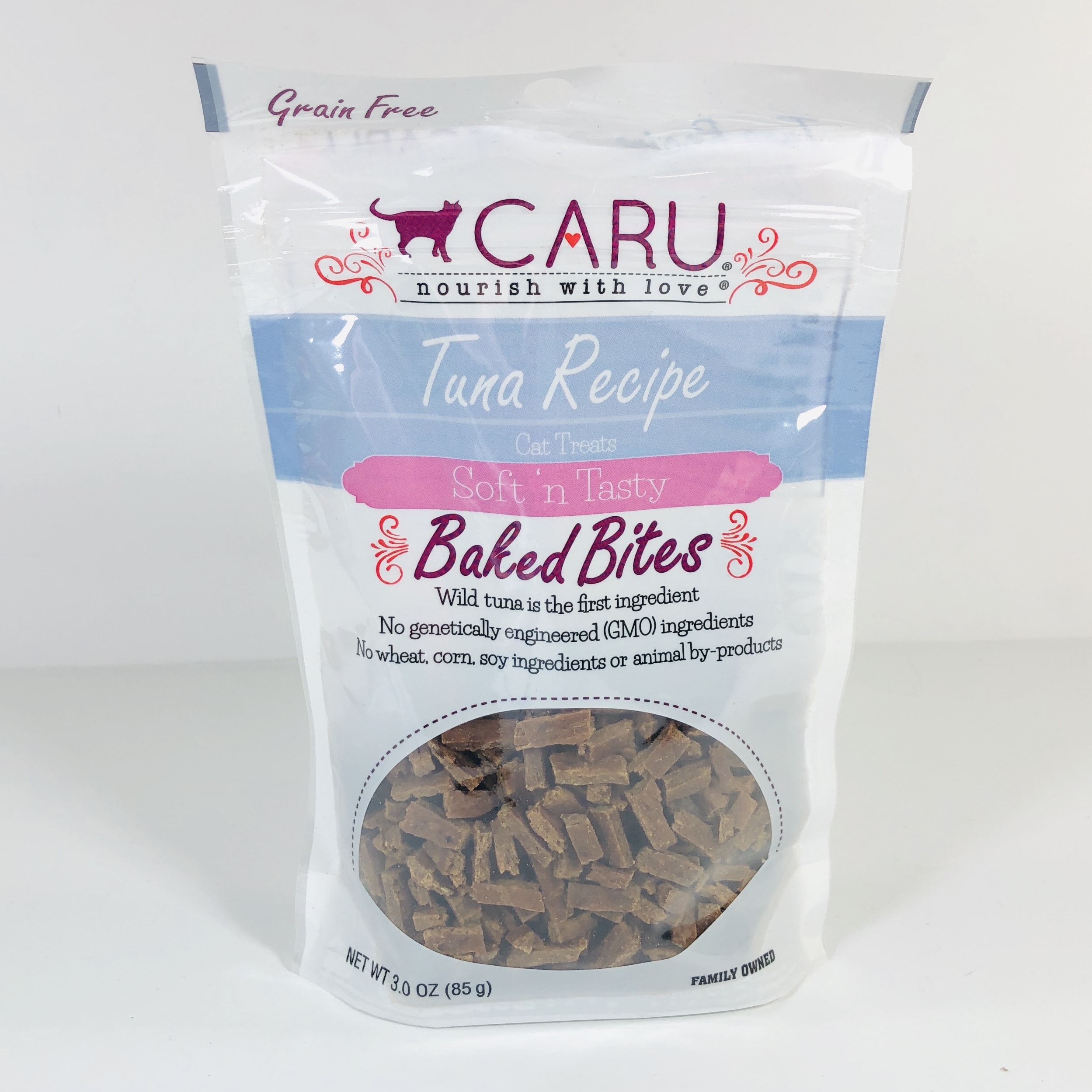 Caru Tuna Recipe Cat Treats ($7.99) My cat is pretty picky about snacks but she went wild for these grain-free treats!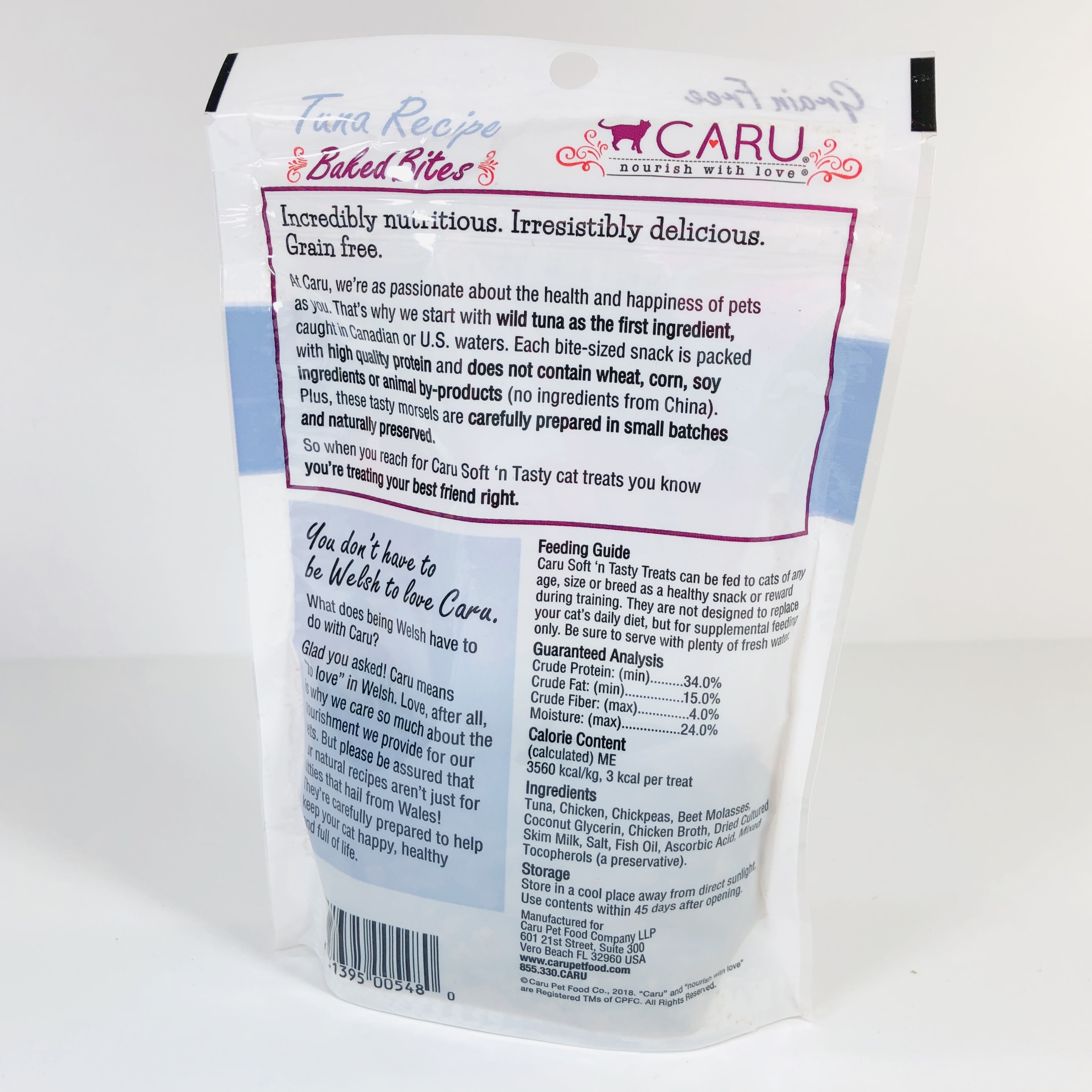 Tuna, chicken, and chickpeas are the first few ingredients and I could pronounce everything on the label.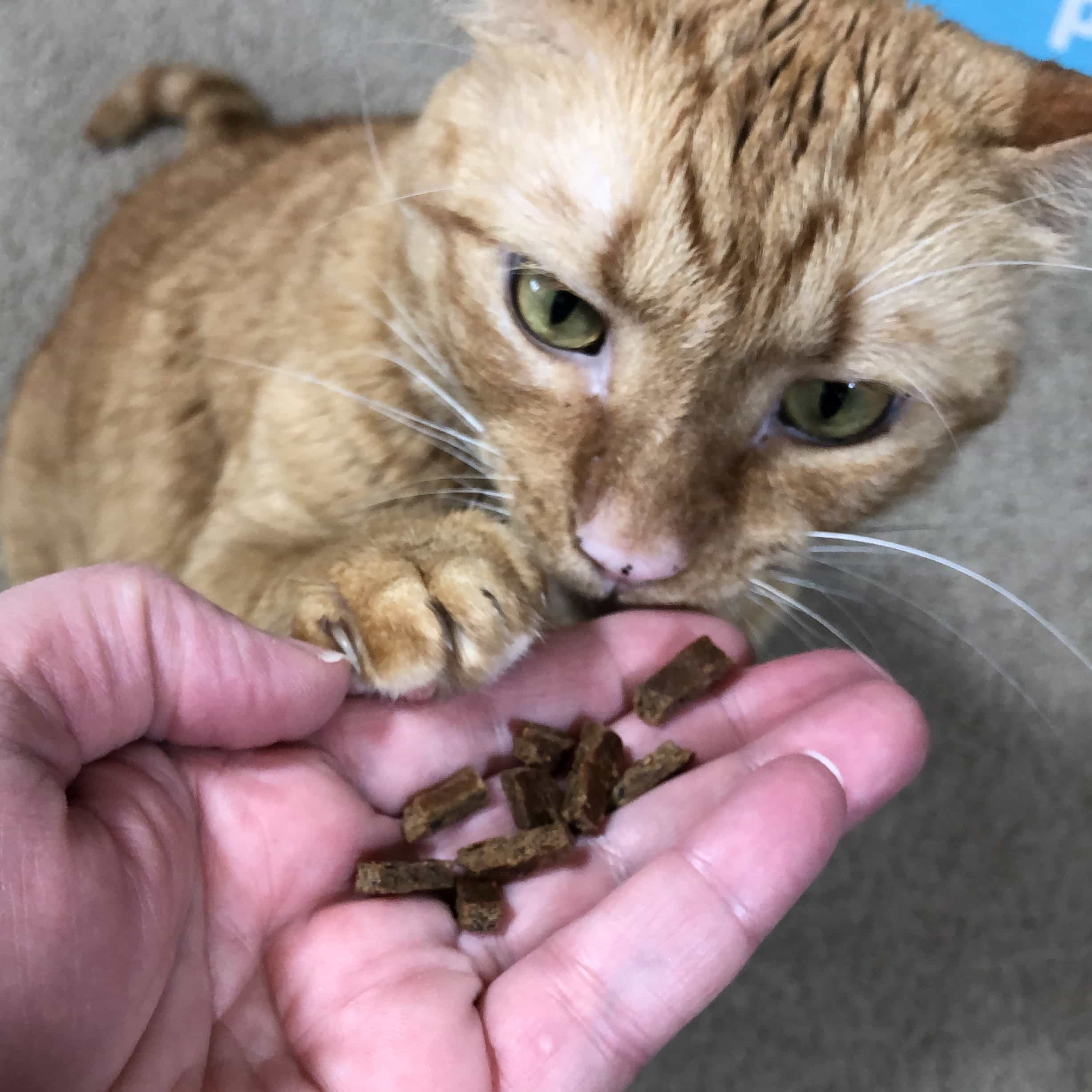 Someone couldn't wait to get her paws on these!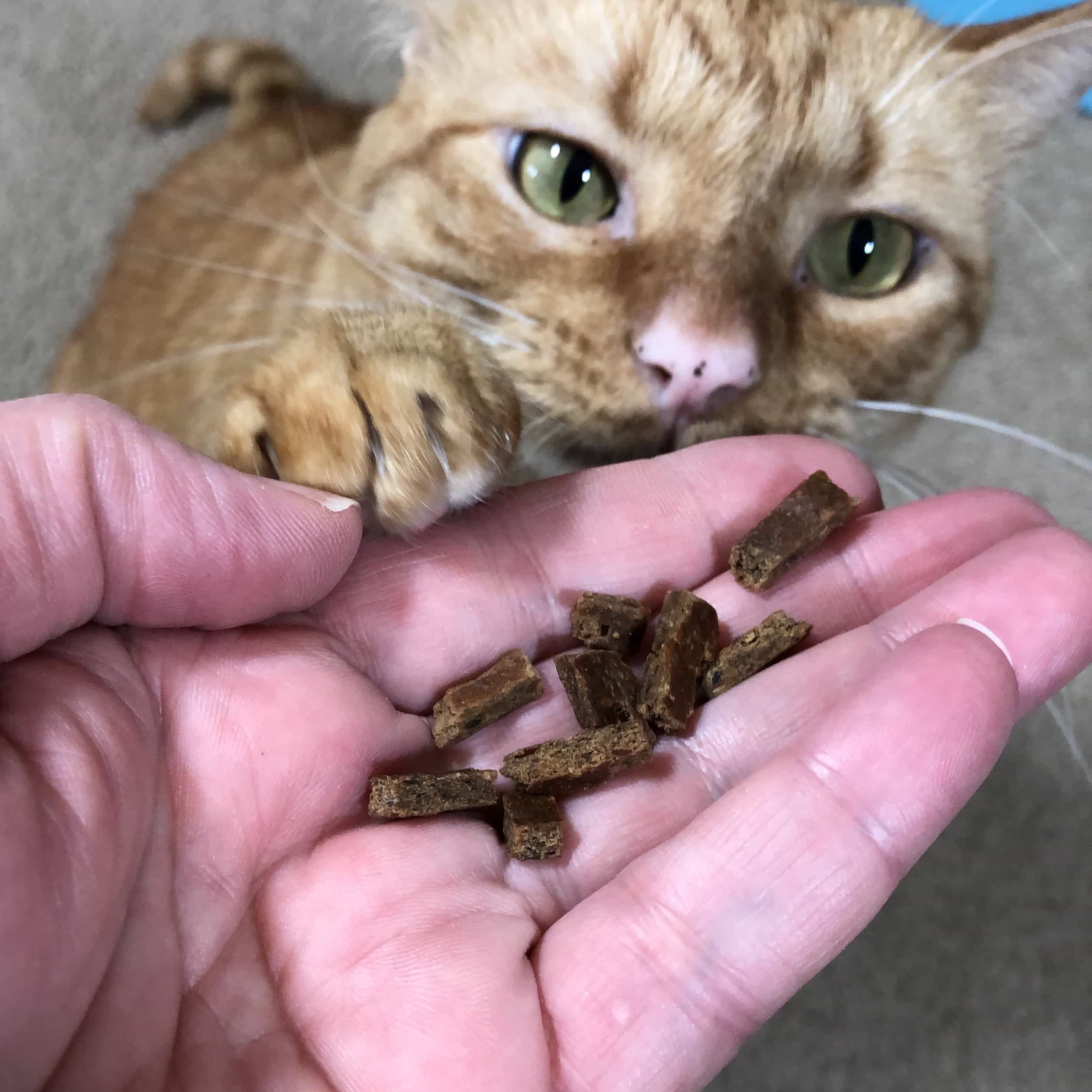 Yep, it was a hit!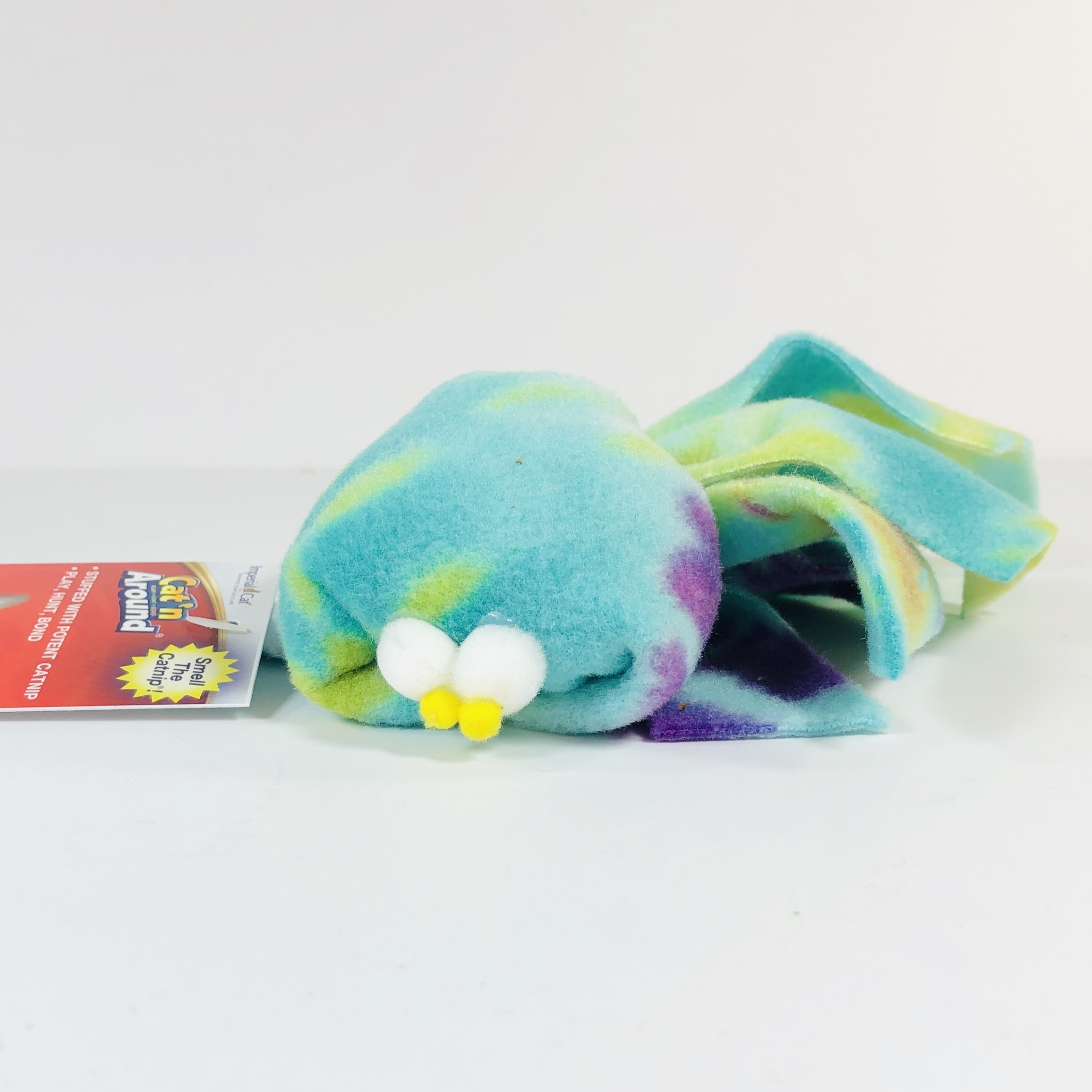 Imperial Cat Cat'n Around Stuffed Catnip (Find similar item here, $9.99) I thought this was a fish but maybe it's supposed to be an octopus?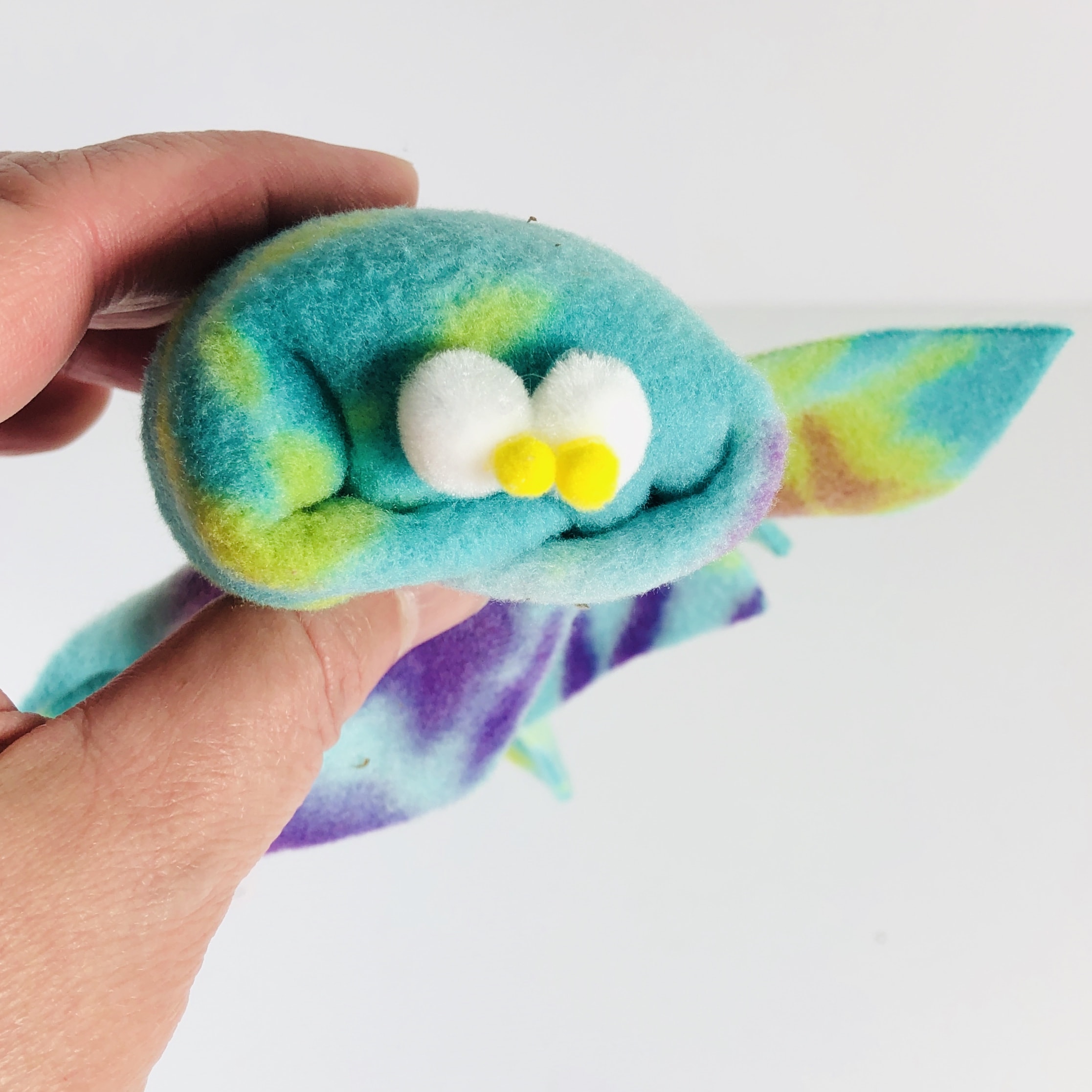 I only say that because the product info card says "Octopus". It totally has 8 strips of felt too. It is filled with catnip.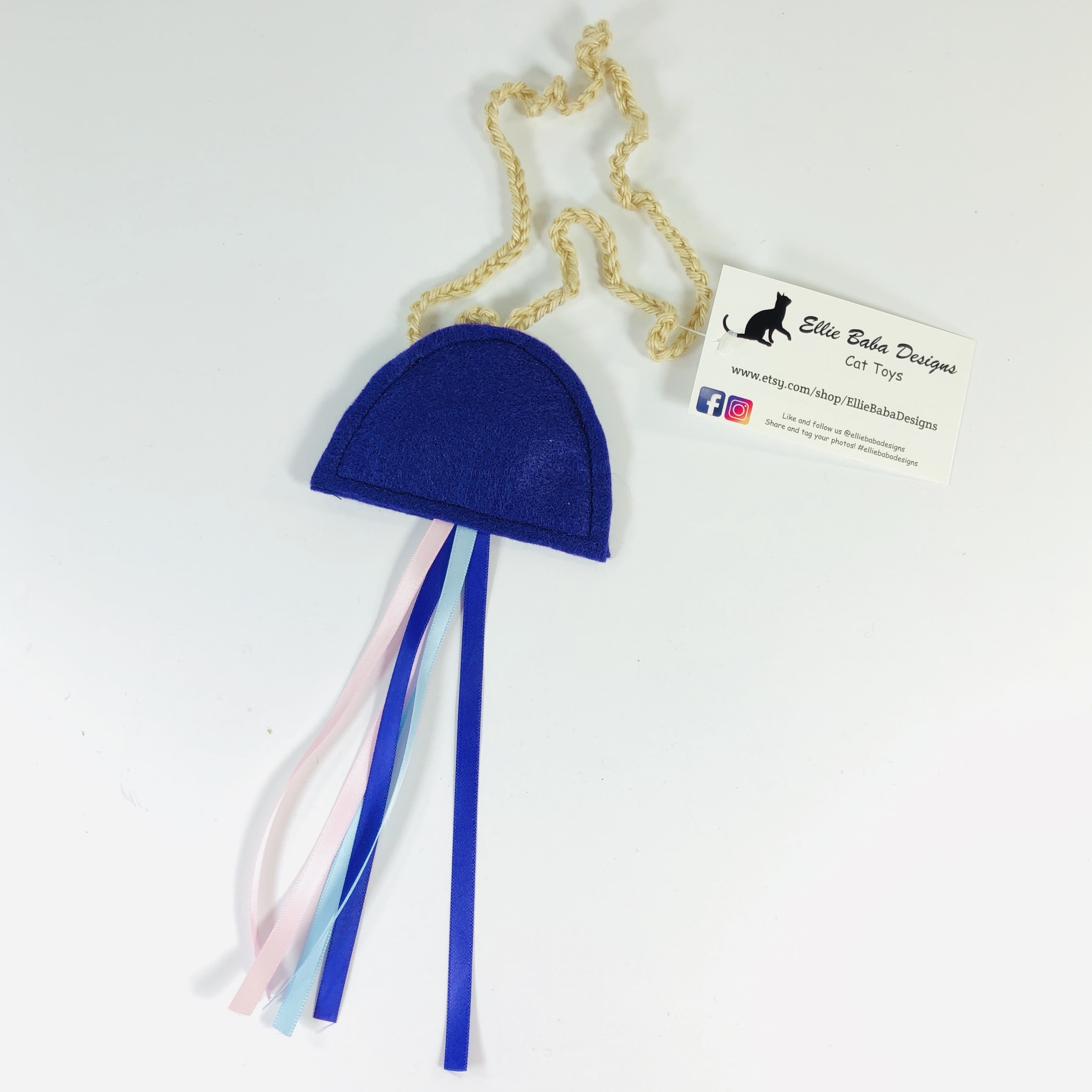 Ellie Baba Designs Cat Toy ($6) was a popular toy this month and both of my cats got a kick out of this felt toy filled with catnip.
Zoey was enthralled.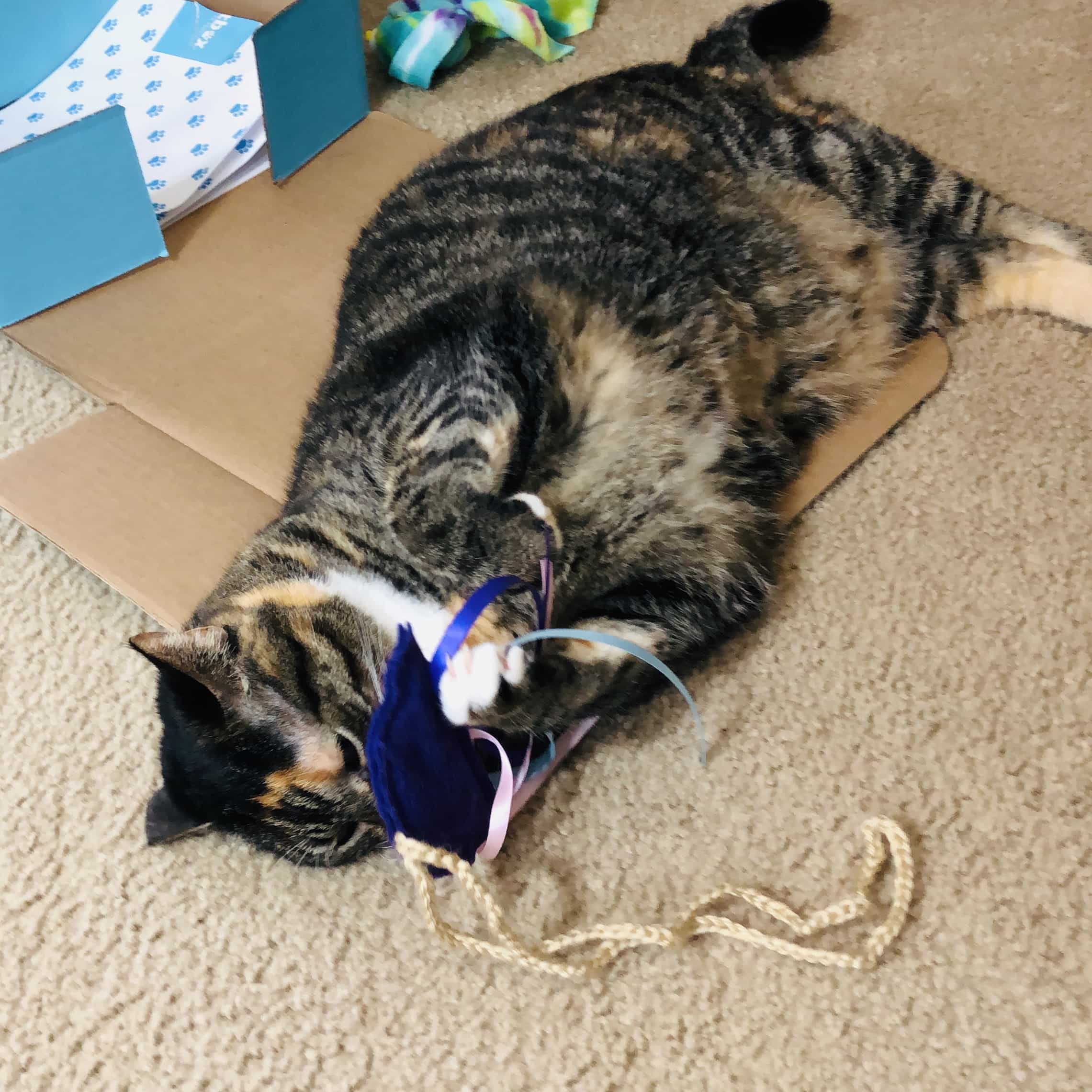 She managed to pull it out of my hands and that made her day.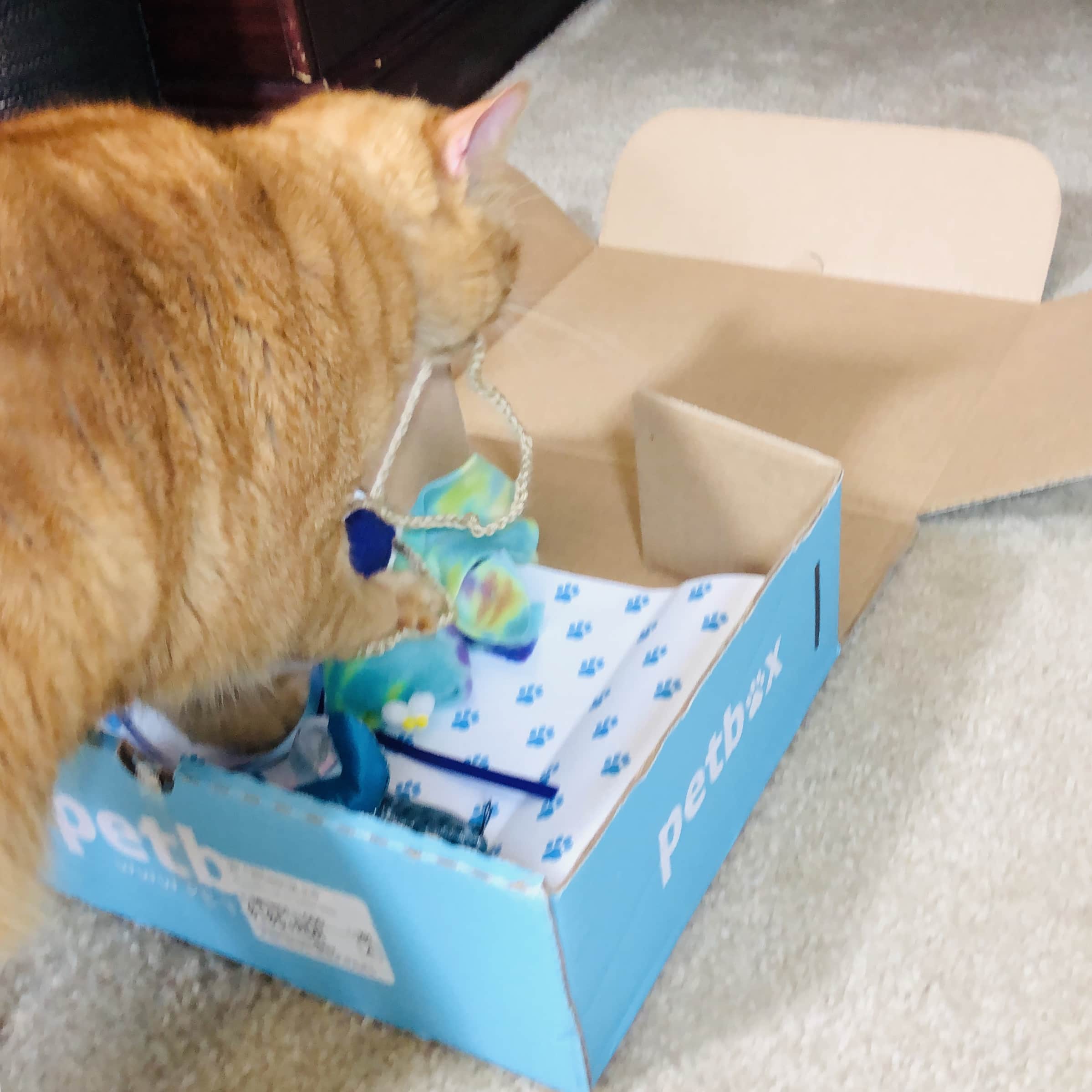 Sunny found it easy to carry this toy in her mouth.
Pet Zone Sea Lion Play-N-Squeak My cats have received a couple of these squeaky-type toys lately and they seem to really like them! I hear the toys occasionally so I know the cats are playing with them.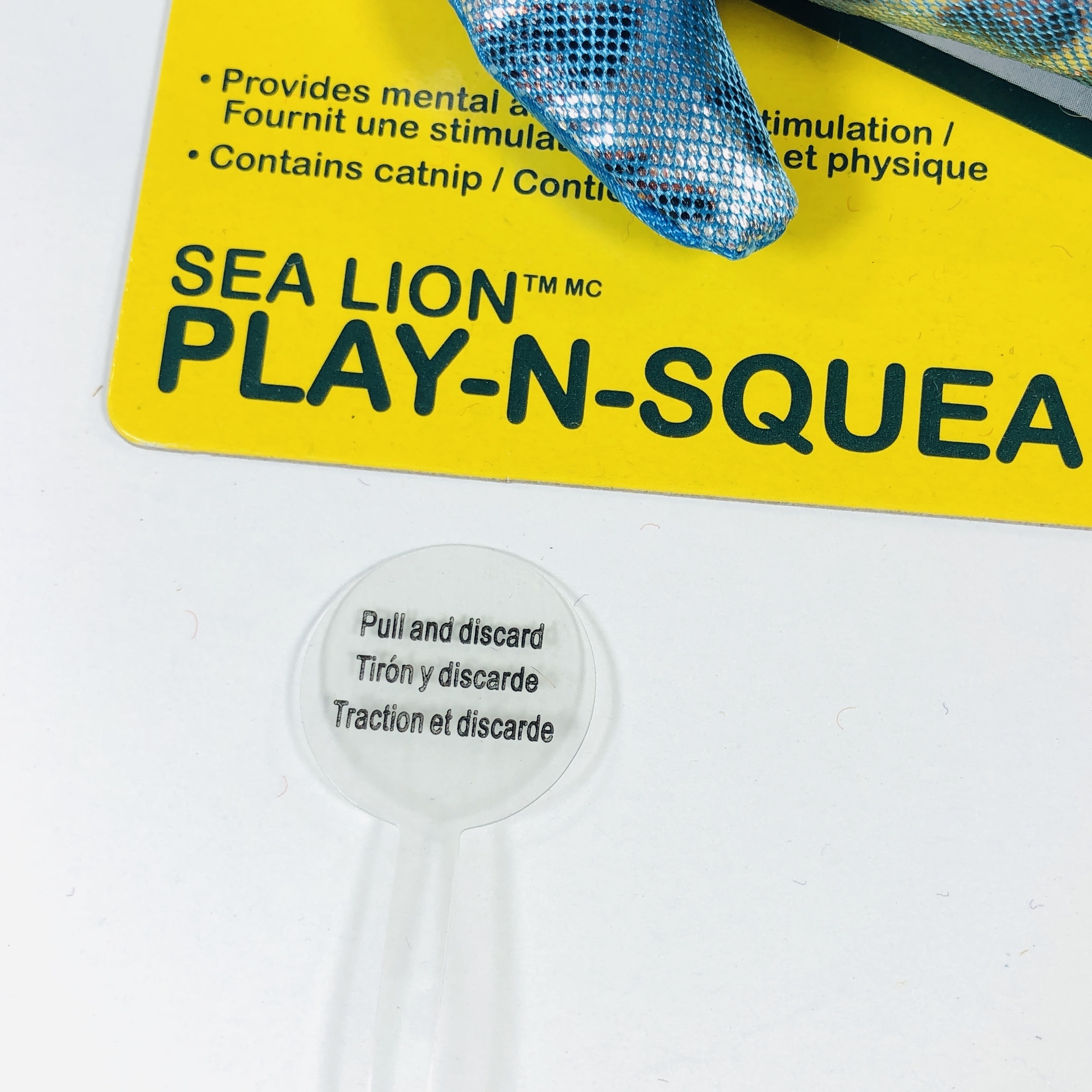 Make sure to pull out the plastic battery saver strip and discard first.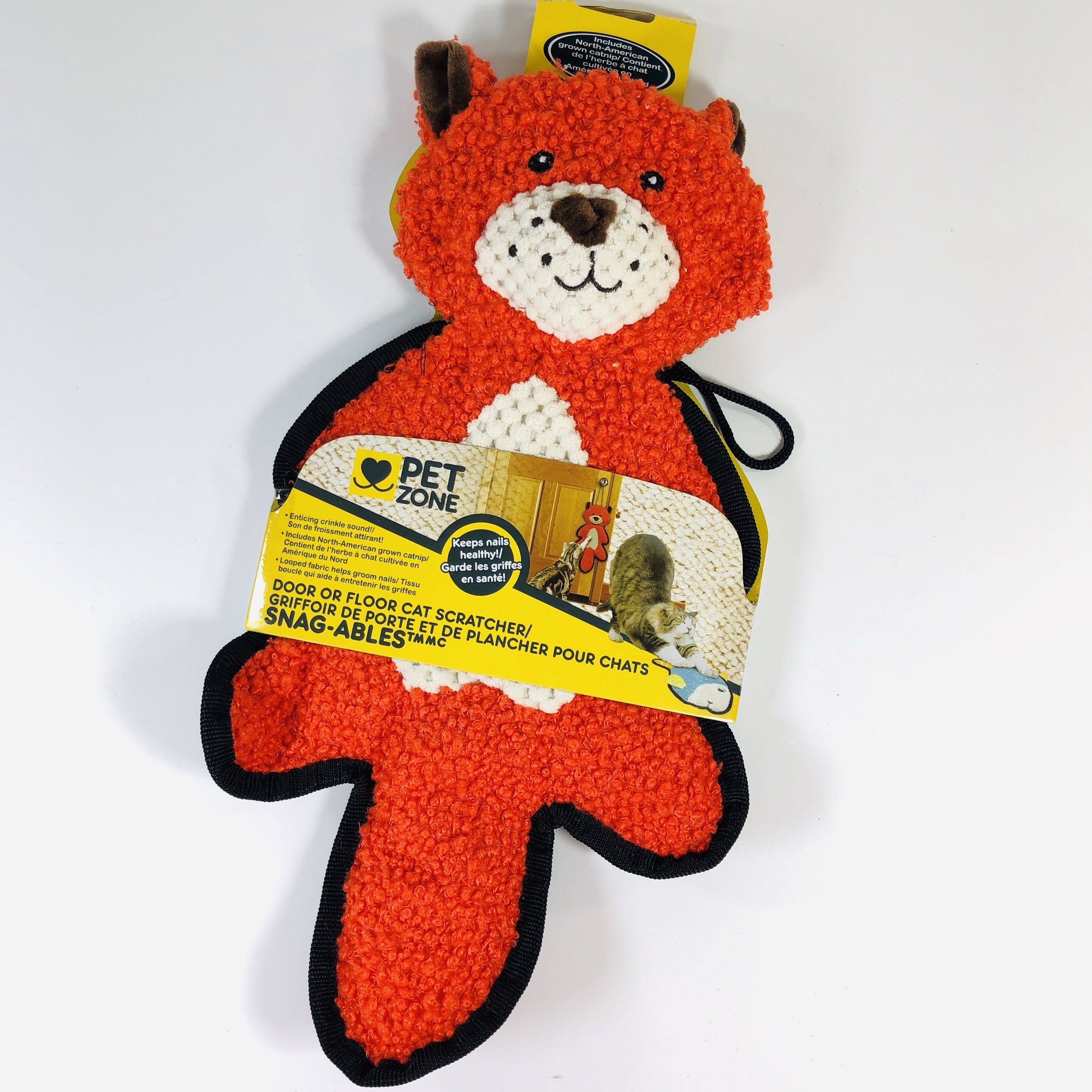 Pet Zone Snag-Ables Cat Door Scratcher ($6.82) I think there was a mix up since the card says there is a big fish product and when I checked out the website for this product I found a giant fish. For some reason I got a fox but it's all good!
The idea is that the cats will stretch and scratch their claws on this catnip-filled door hanger (and therefore save my couches from needless wear-and-tear).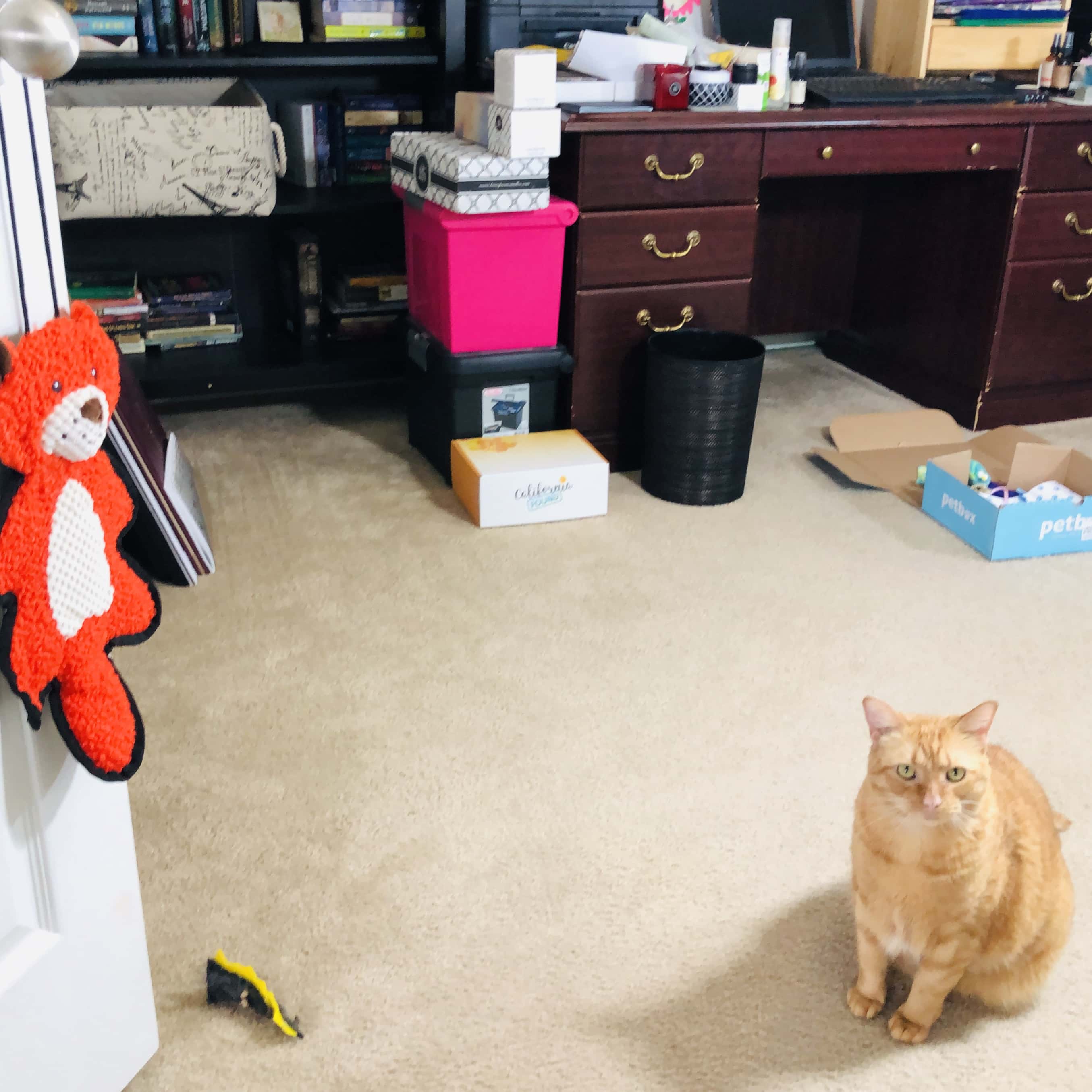 My cat had other ideas. So far I have not noticed either cat using this item, but maybe I will give it a squirt of catnip spray and see if that helps. Otherwise, I will just place it on the floor.
Here are a few pictures of my cats having fun with the BOX ITSELF!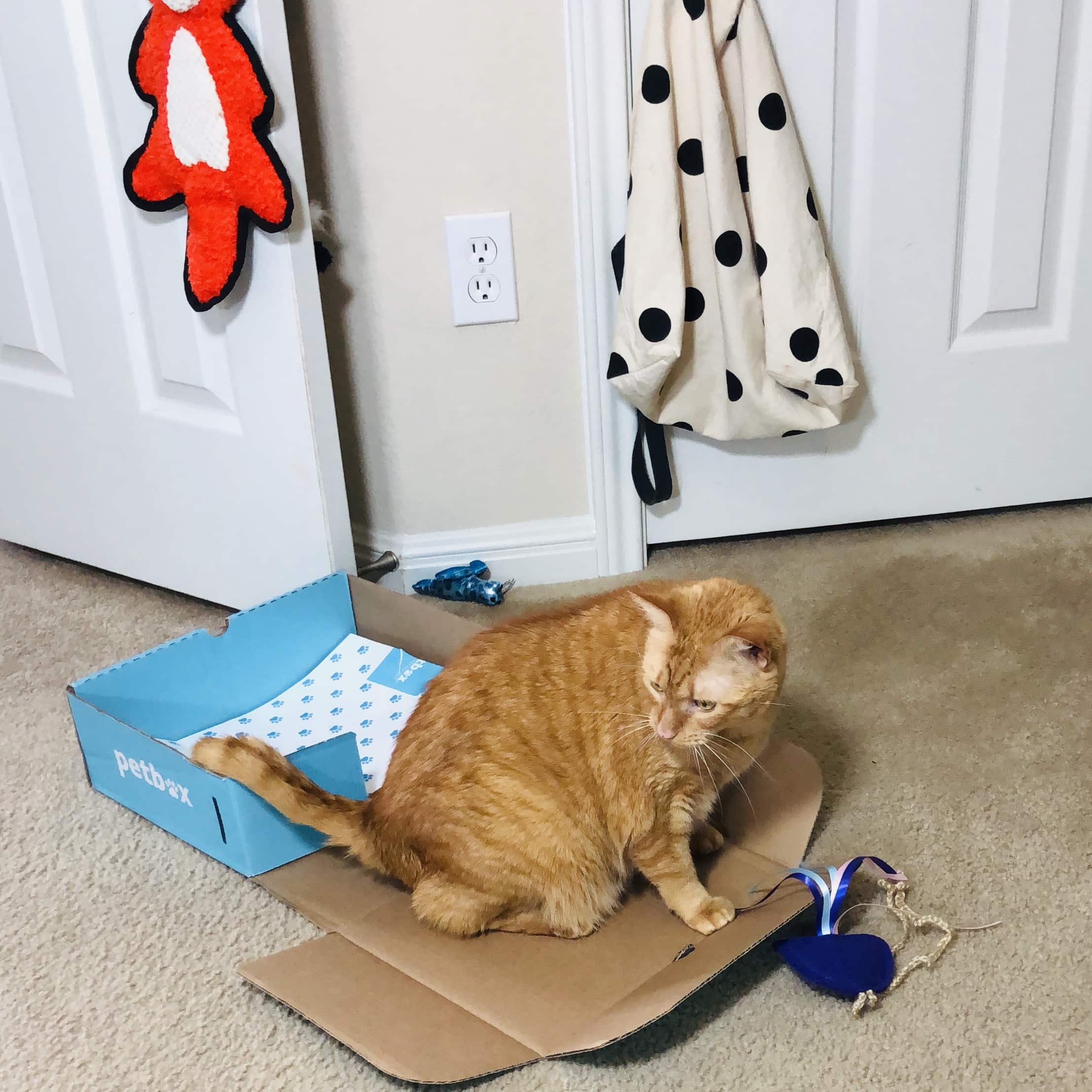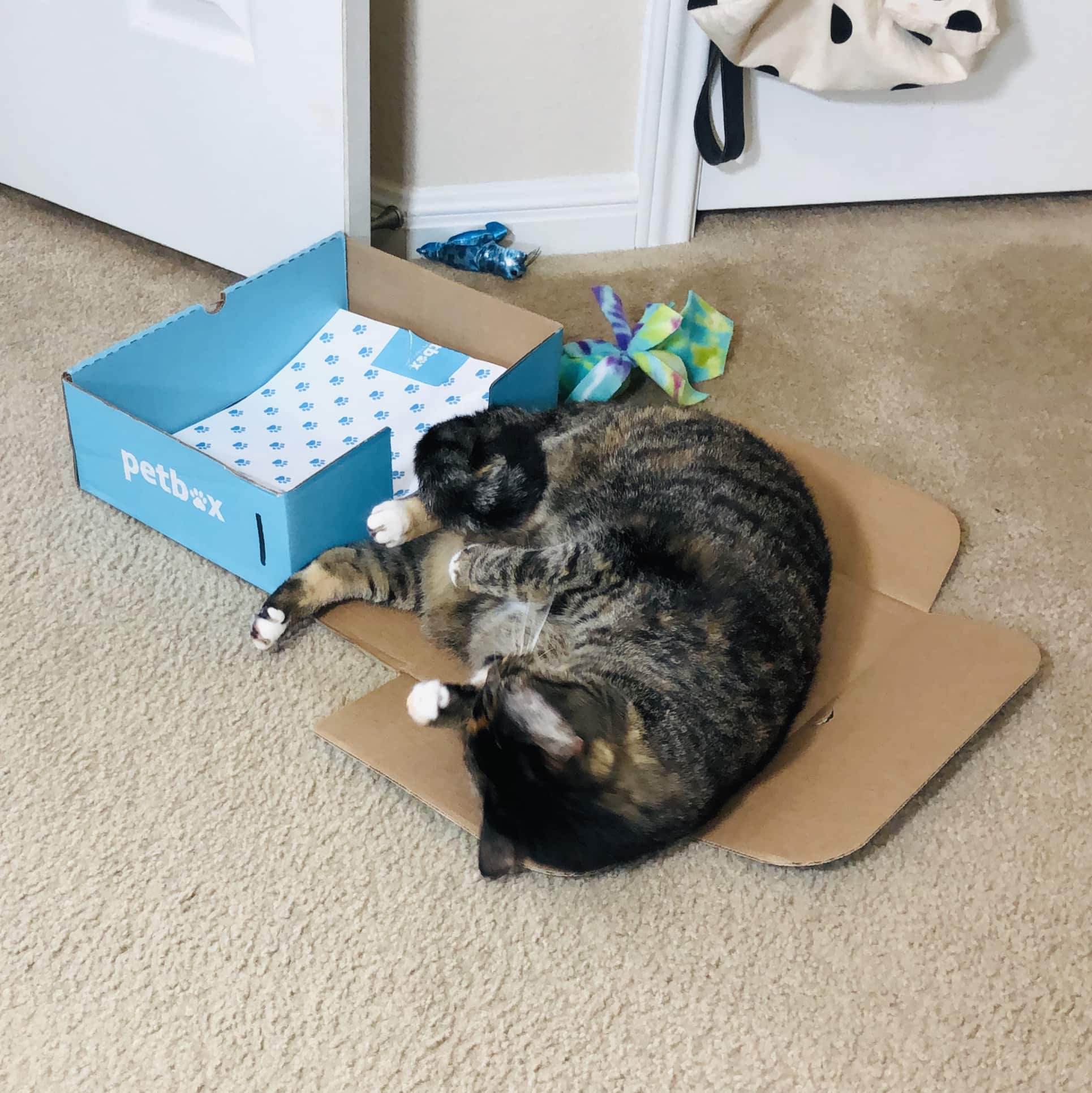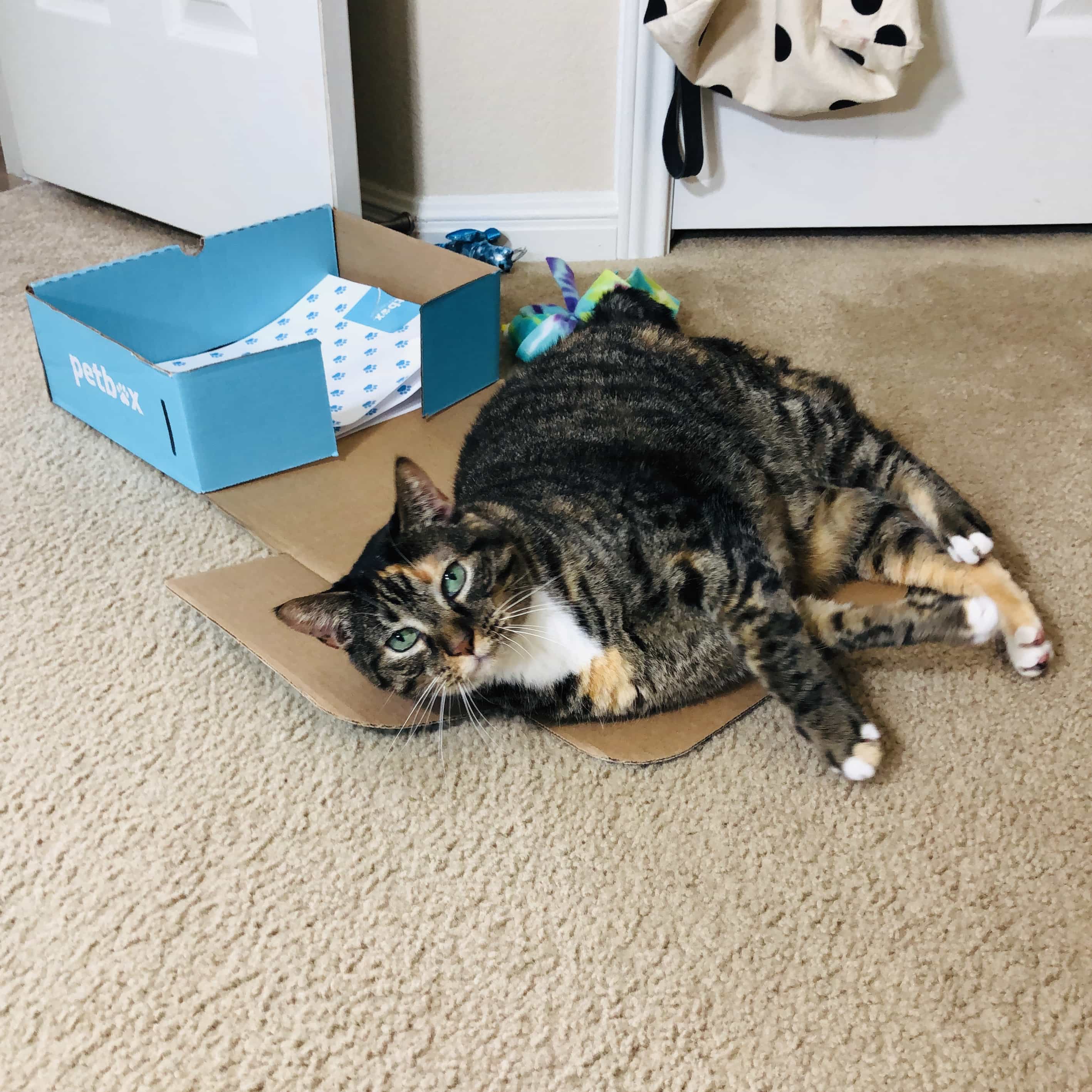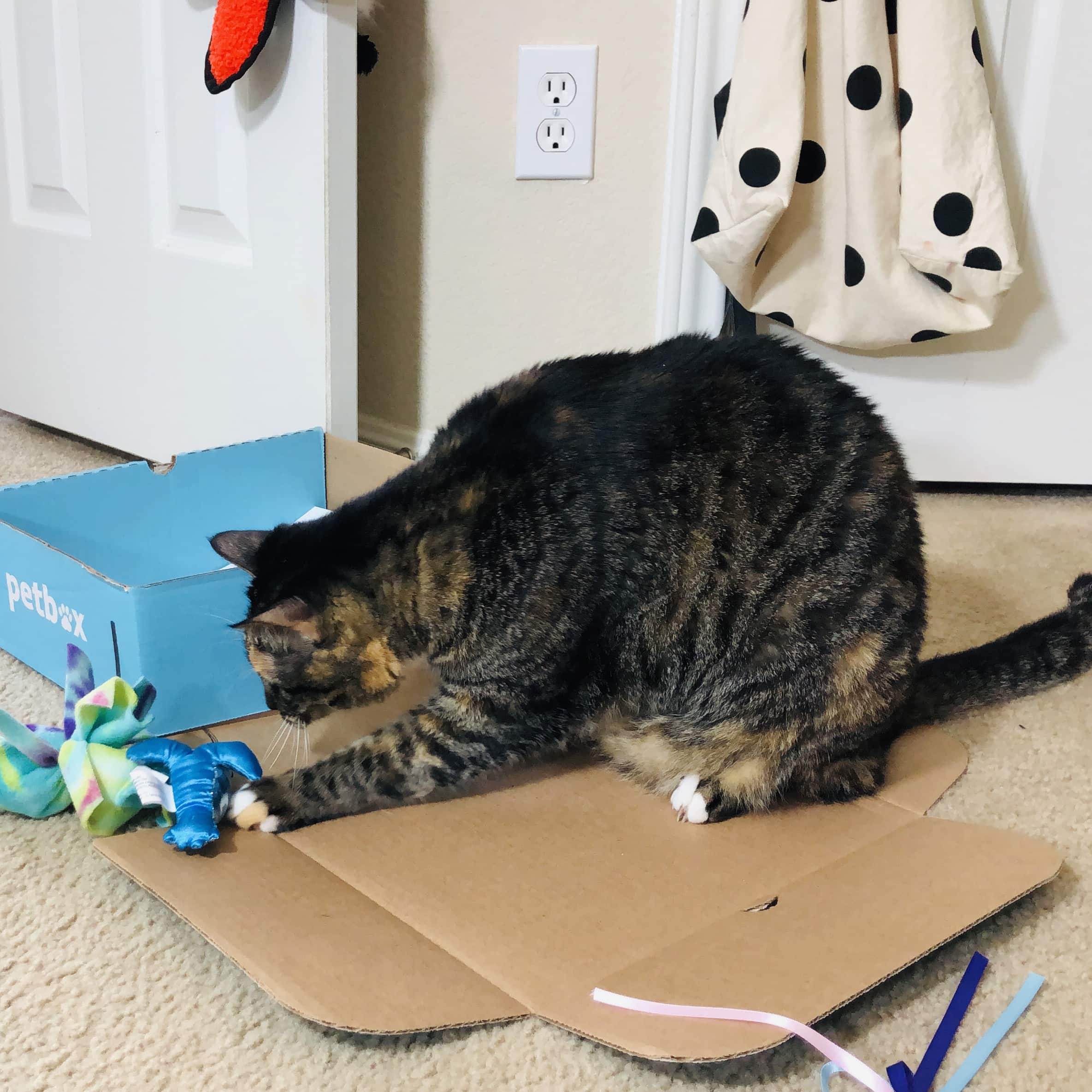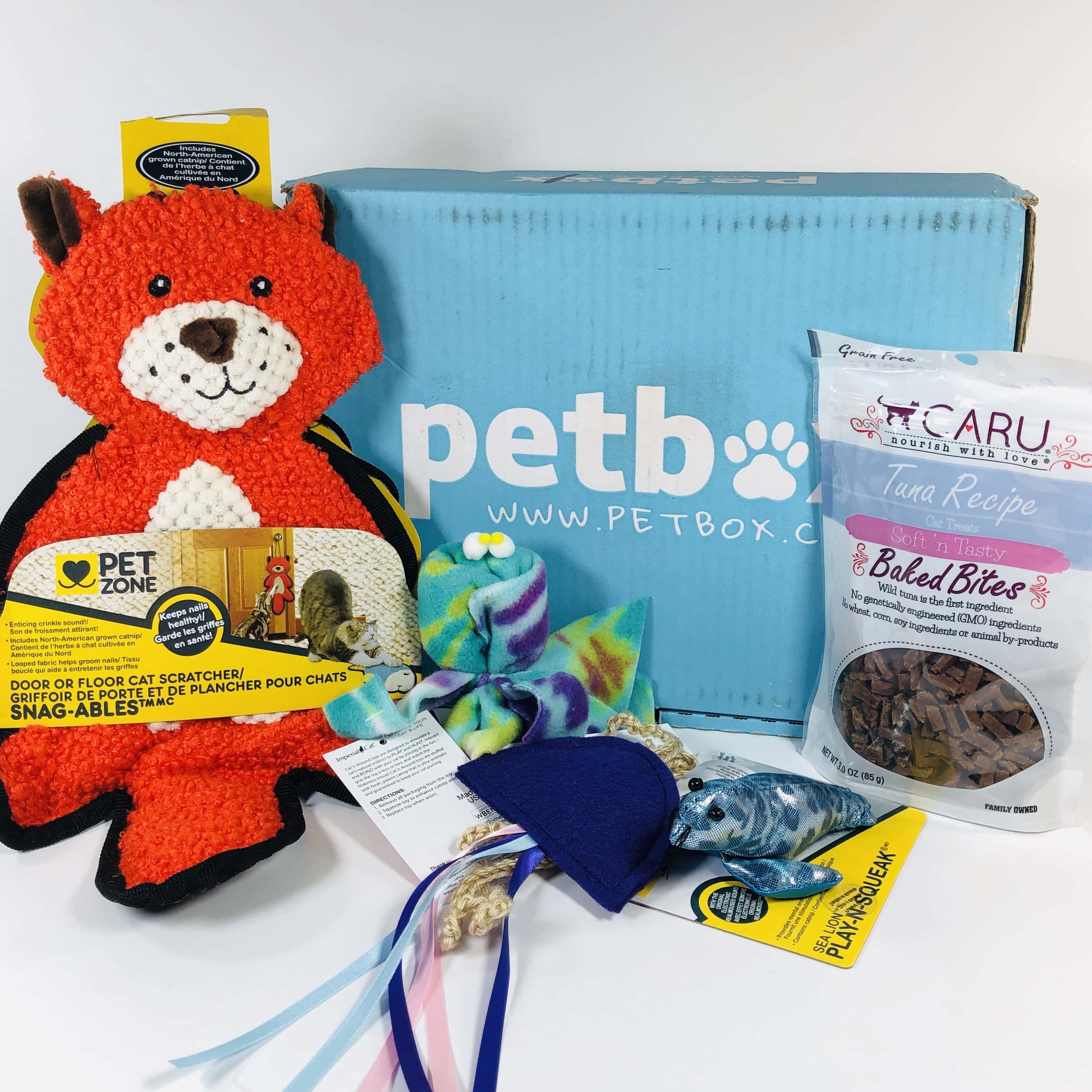 I think PetBox did an amazing job this month! The theme was totally adorable and the products seem well-made and the cats liked them which is the most important thing of all. The snack was a big hit with Sunny. I like that PetBox sends items not only from big suppliers but smaller Etsy vendors too. Even though the fox seemed a bit out of place it is still cute and I don't mind having it hanging on the door!
What do you think of this month's box?