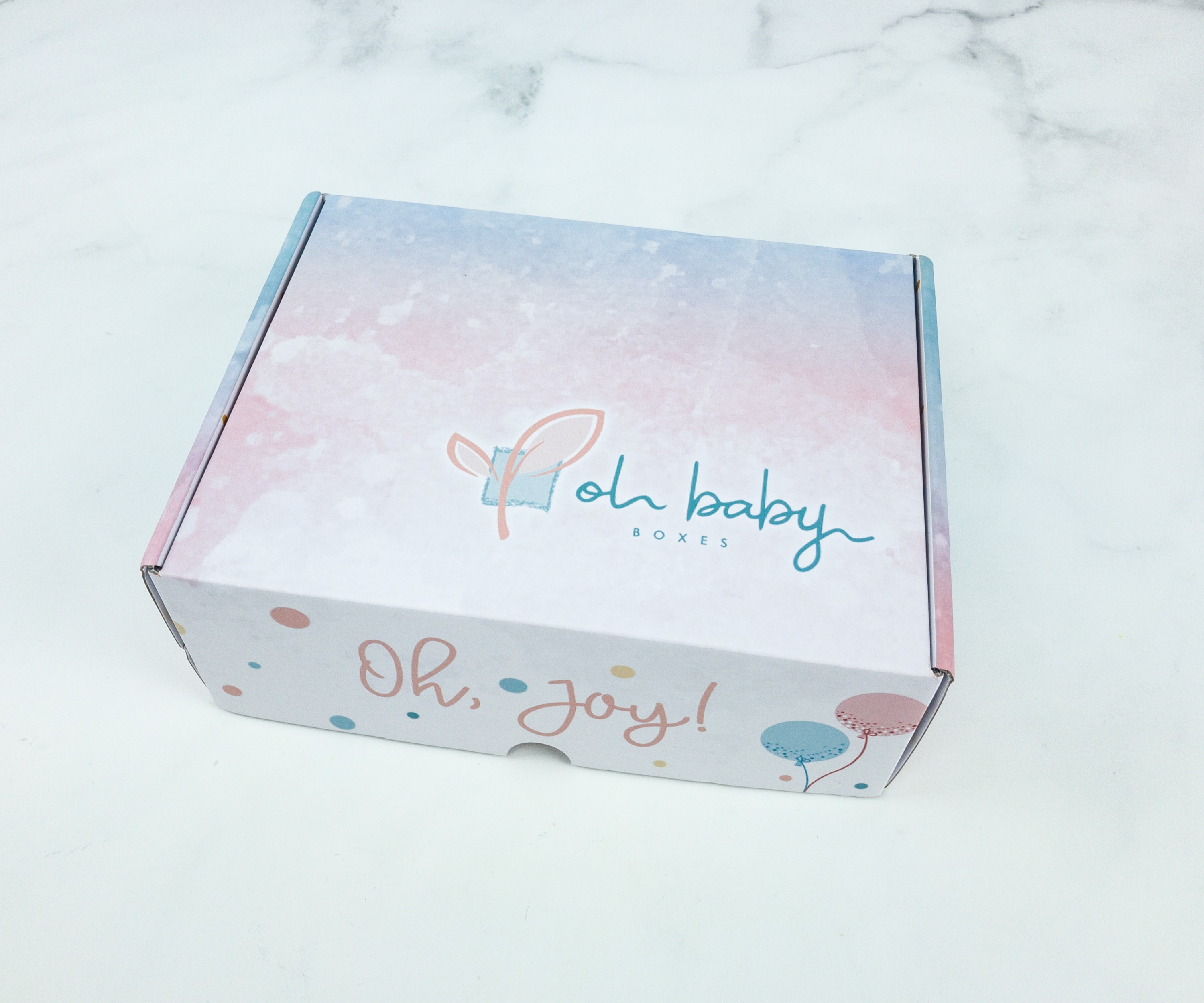 Oh Baby Boxes is a pregnancy and postpartum monthly subscription box that sends healthy and fun products for moms-to-be. The box costs $39.99 + free shipping within the US, and you can save more if you go for longer plans. Each month, receive 6-8 full-size pregnancy-safe products that promote healthy and relaxed conception until the due date, and even after giving birth. The products included are organic, natural, artisan, and holistic that spoils the moms-to-be on her journey, even during postpartum!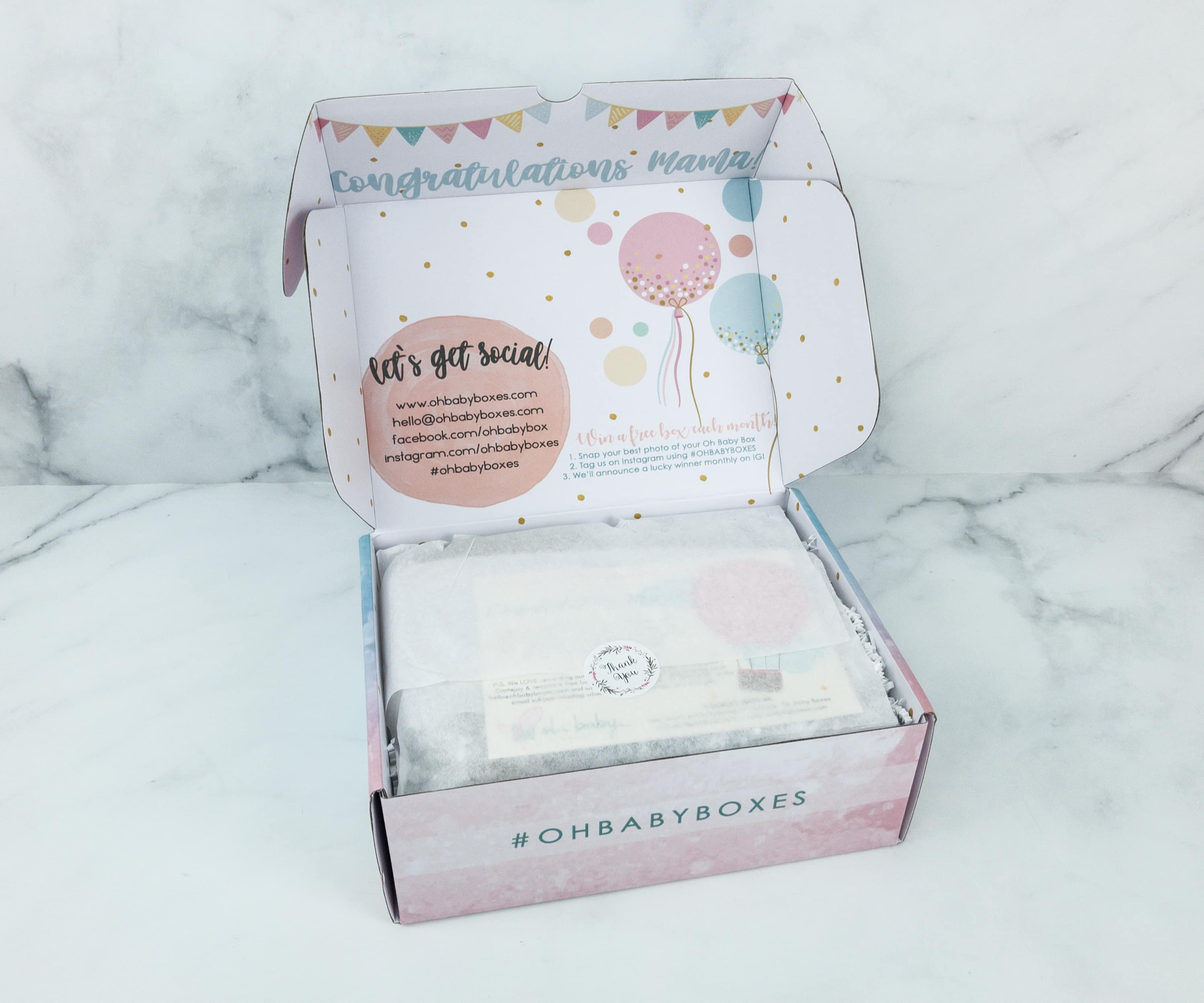 When you open the box, there is a congratulatory message for you, complete with balloons and colorful flags!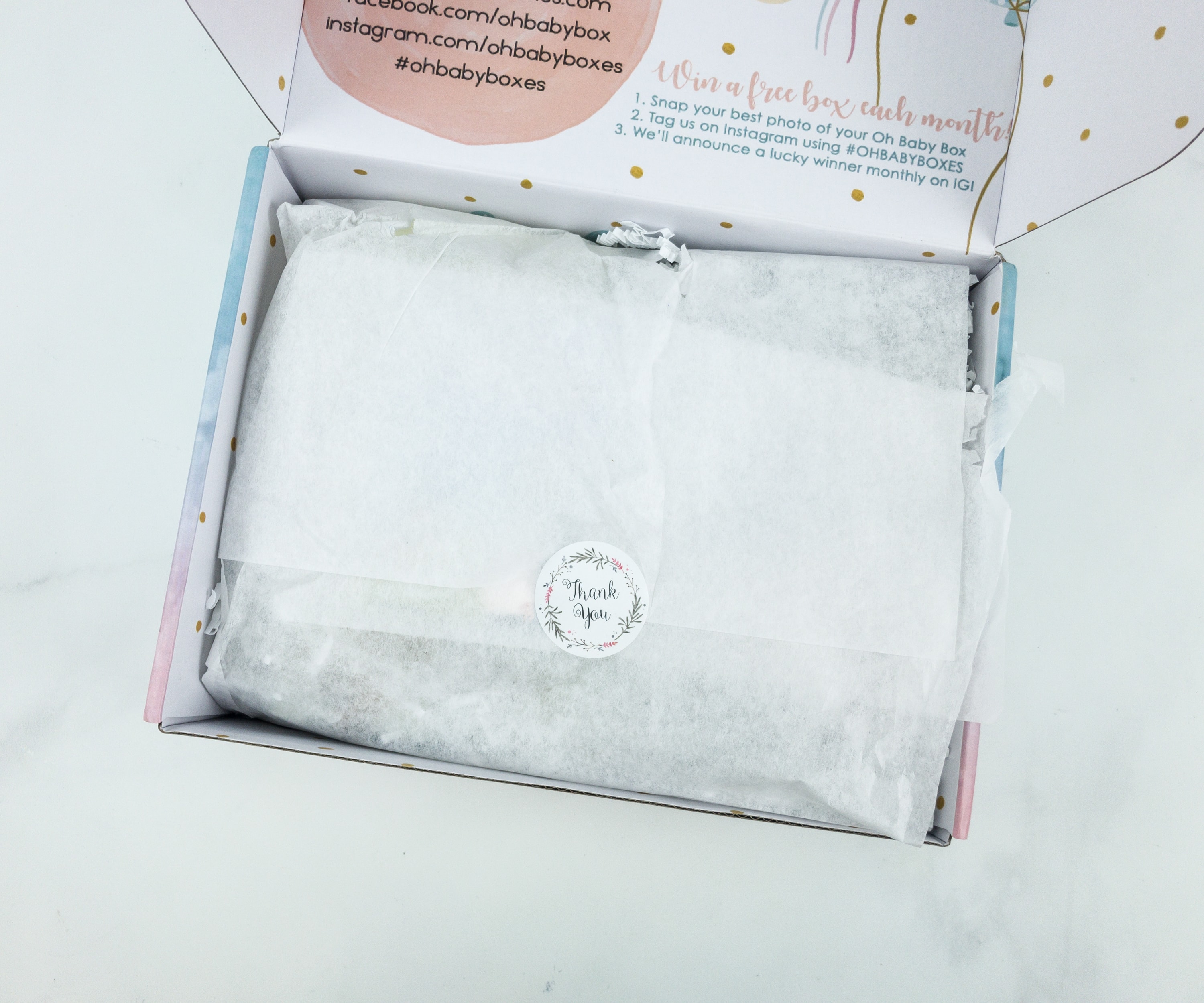 The items are wrapped in a white tissue paper, sealed with "Thank You" sticker.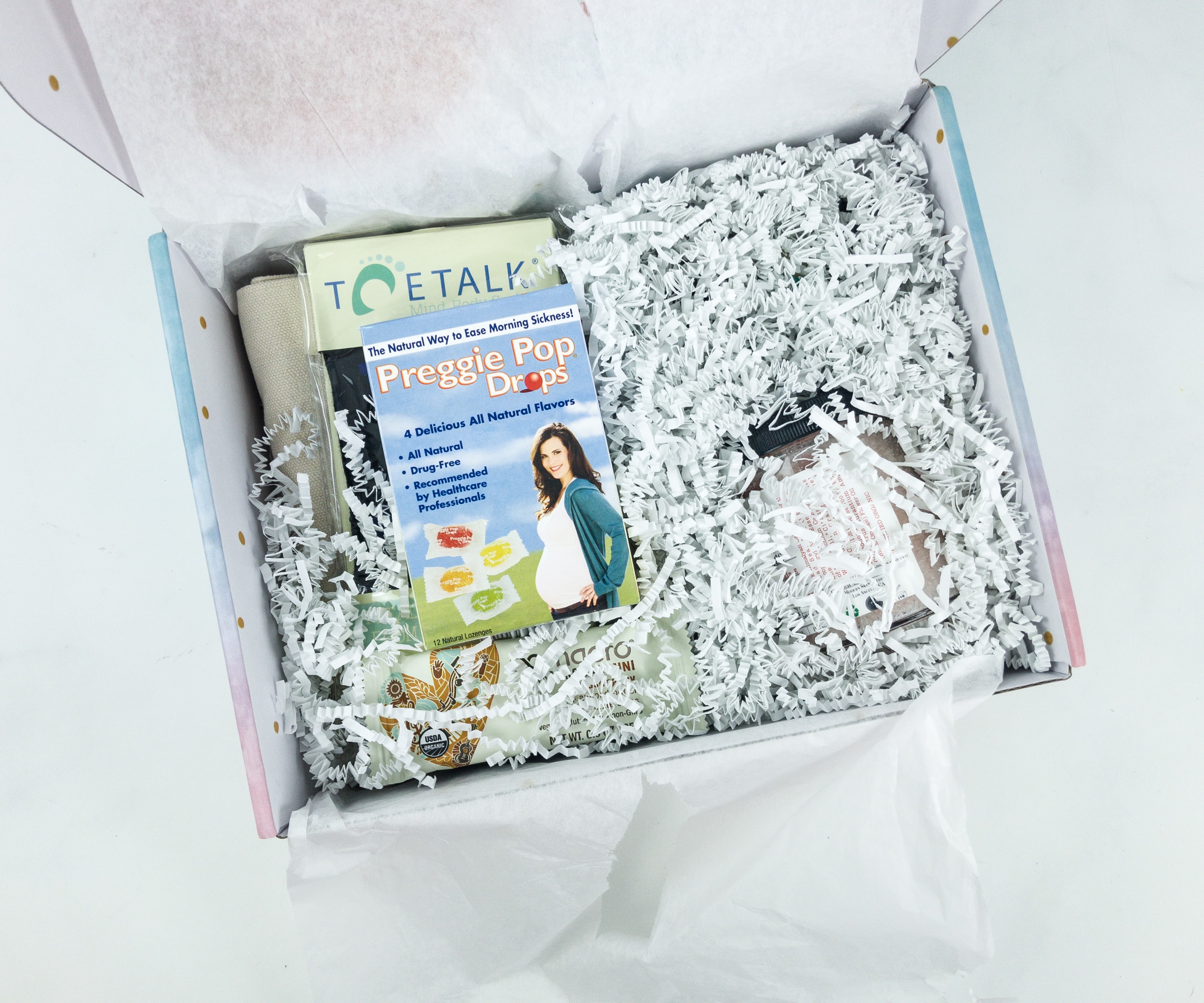 The contents are also protected by white squiggles!
Here's the info card that contains a sweet note from Oh Baby Boxes.
At the back of the card, the contents of the box are all listed with brief descriptions about each of them.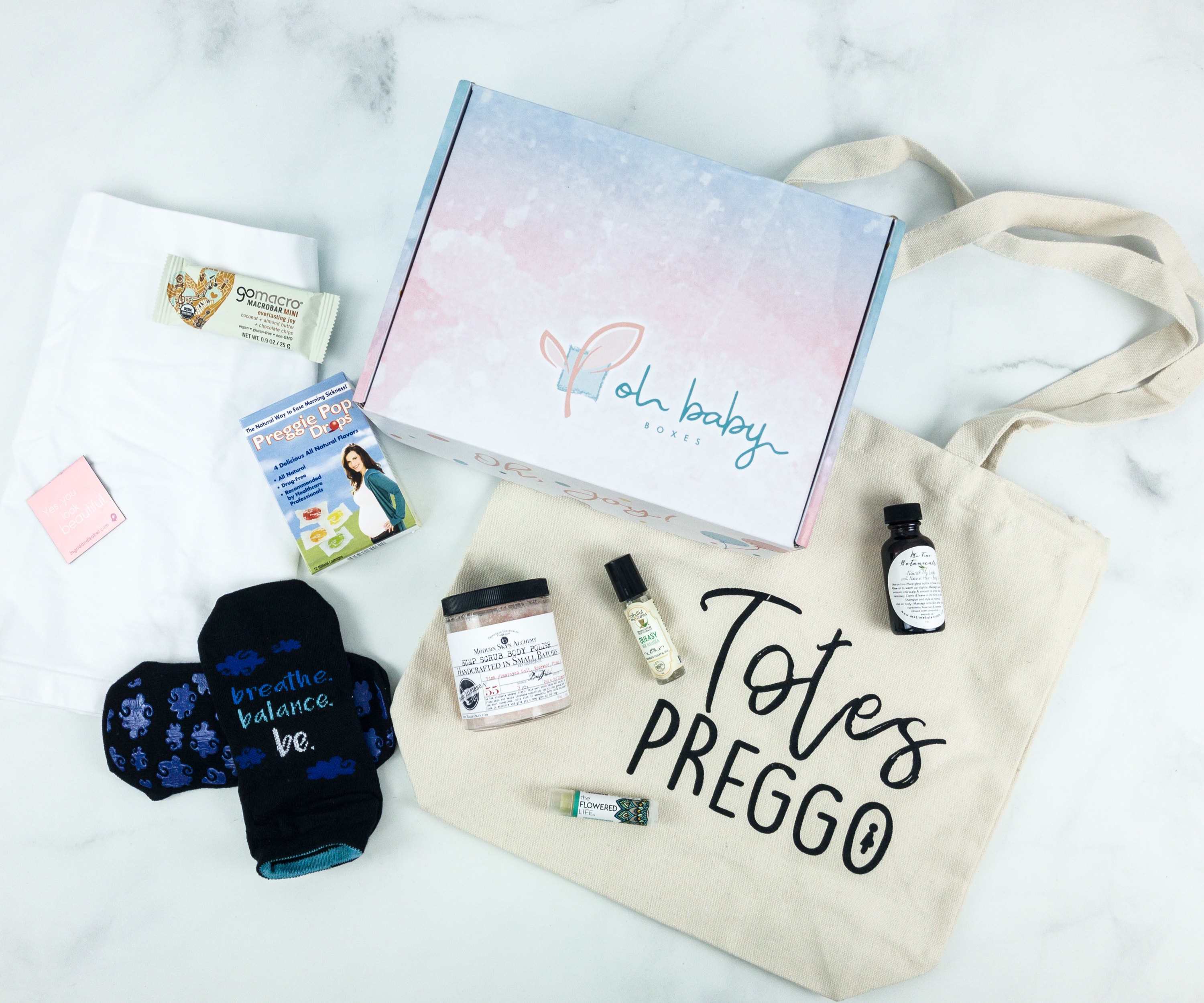 Everything in my box!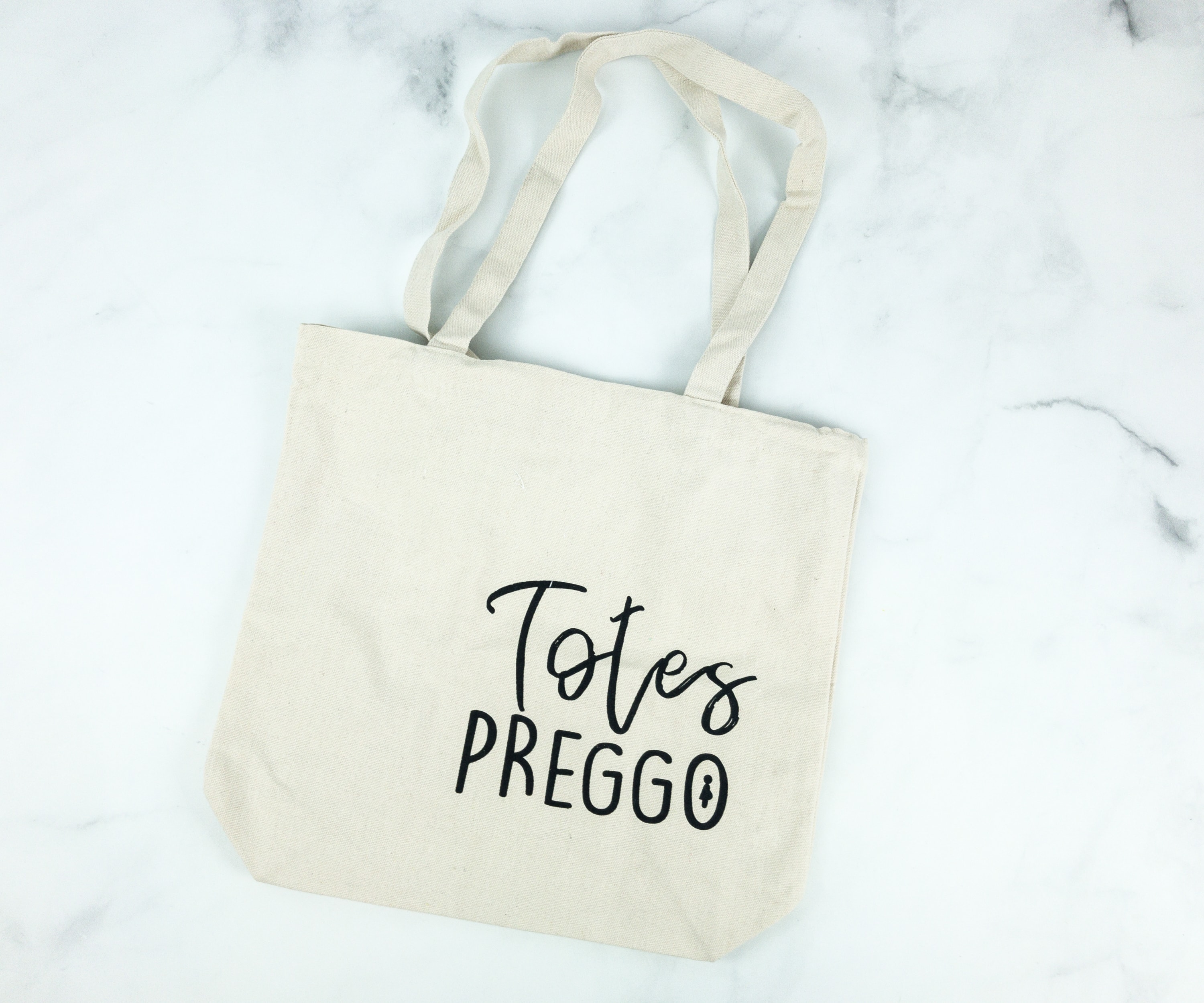 Oh Baby Box Totes Preggo ($13) The white tote is made of 100% cotton and exclusively designed for this box.
The design is simple yet cute. Bringing this tote with you would be such a nice way of letting everybody know that you're preggo!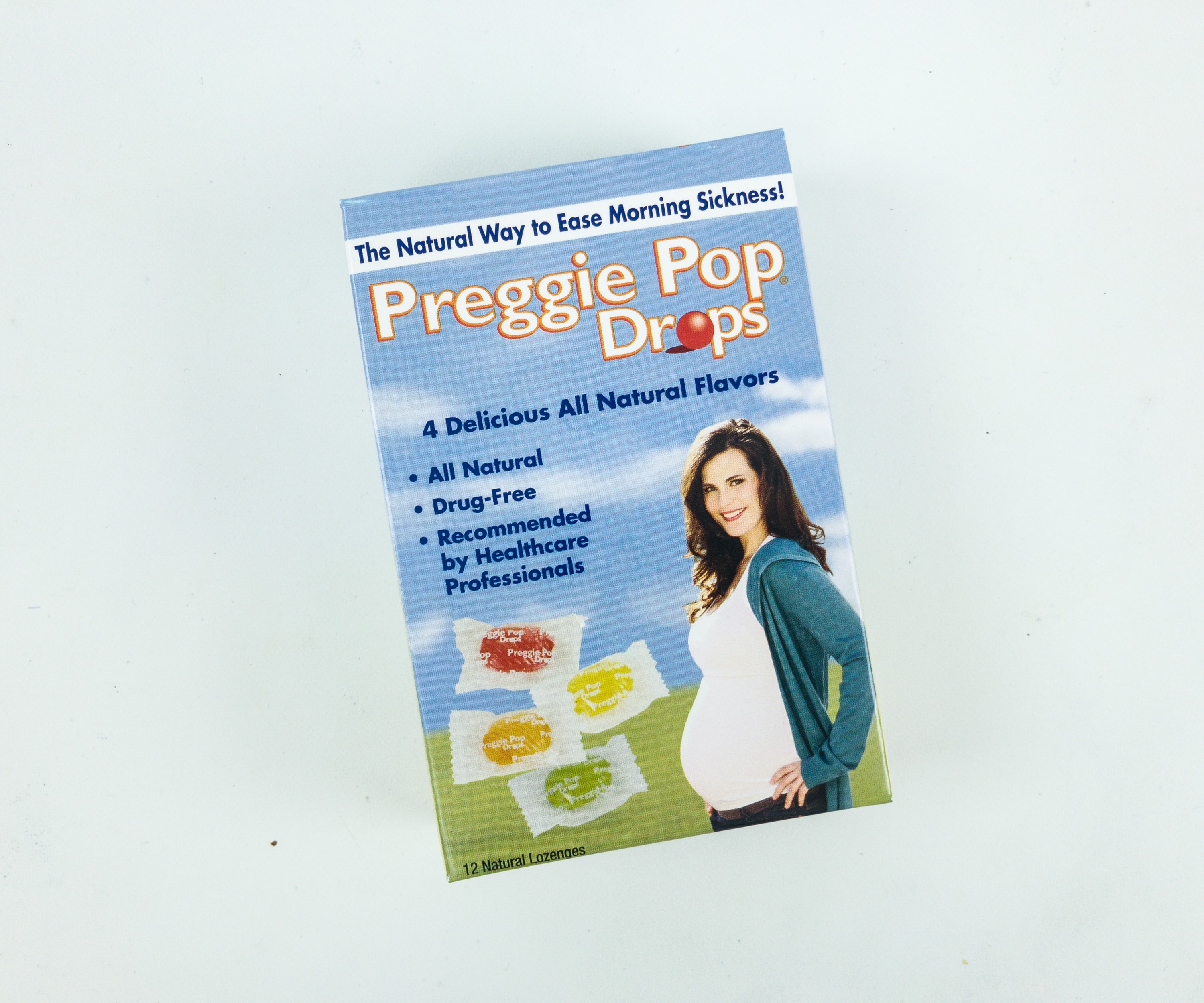 Preggy Prop Drops ($4.39) Morning sickness occurs to pregnant women in their first few months, and it's really not okay to feel sick at the start of your day. However, it can also occur at any time of day. To relieve yourself from that awful feeling, the box included these lozenges!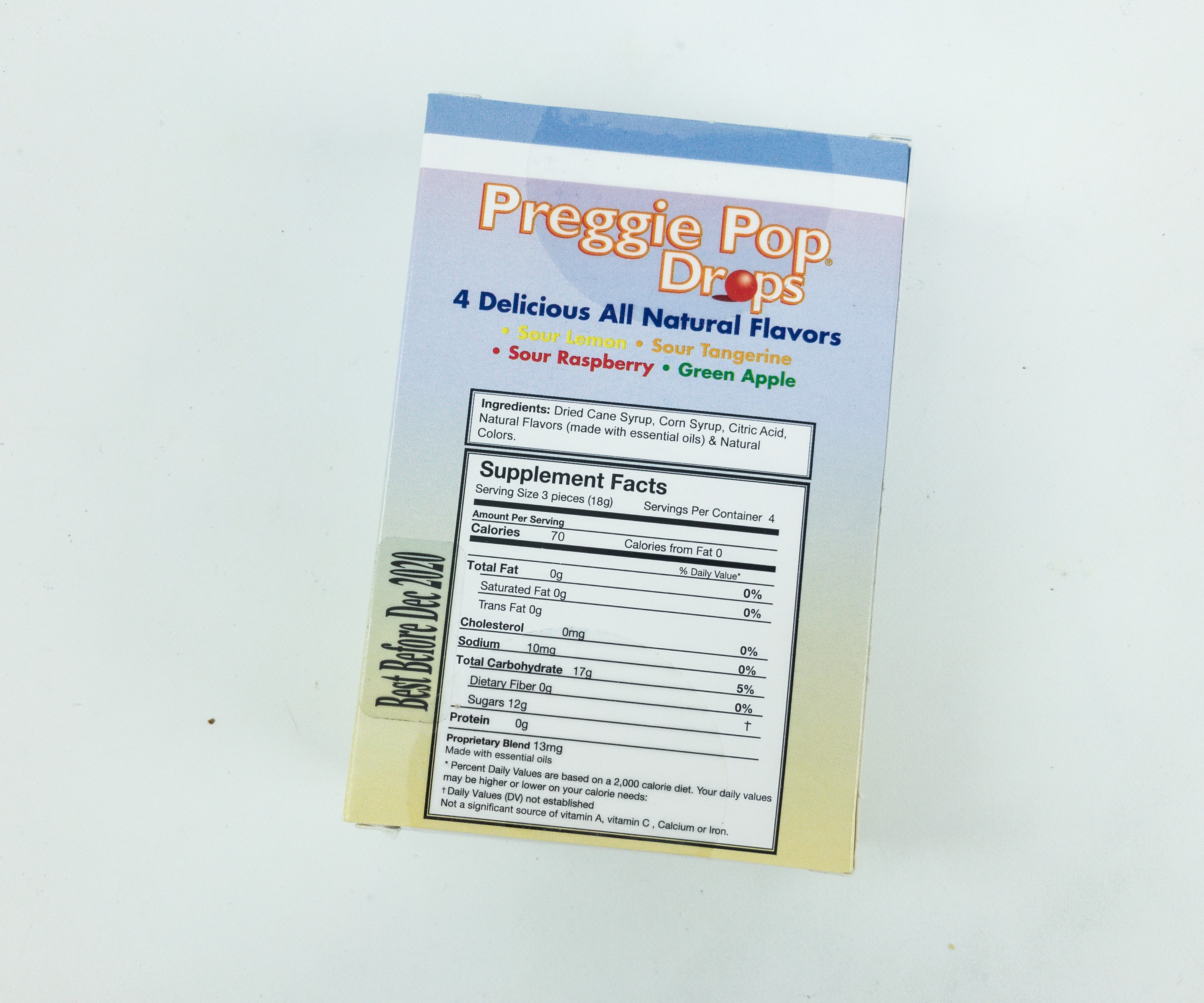 The box contains 12 lozenges with 4 flavors: sour lemon, sour raspberry, sour tangerine, and green apple.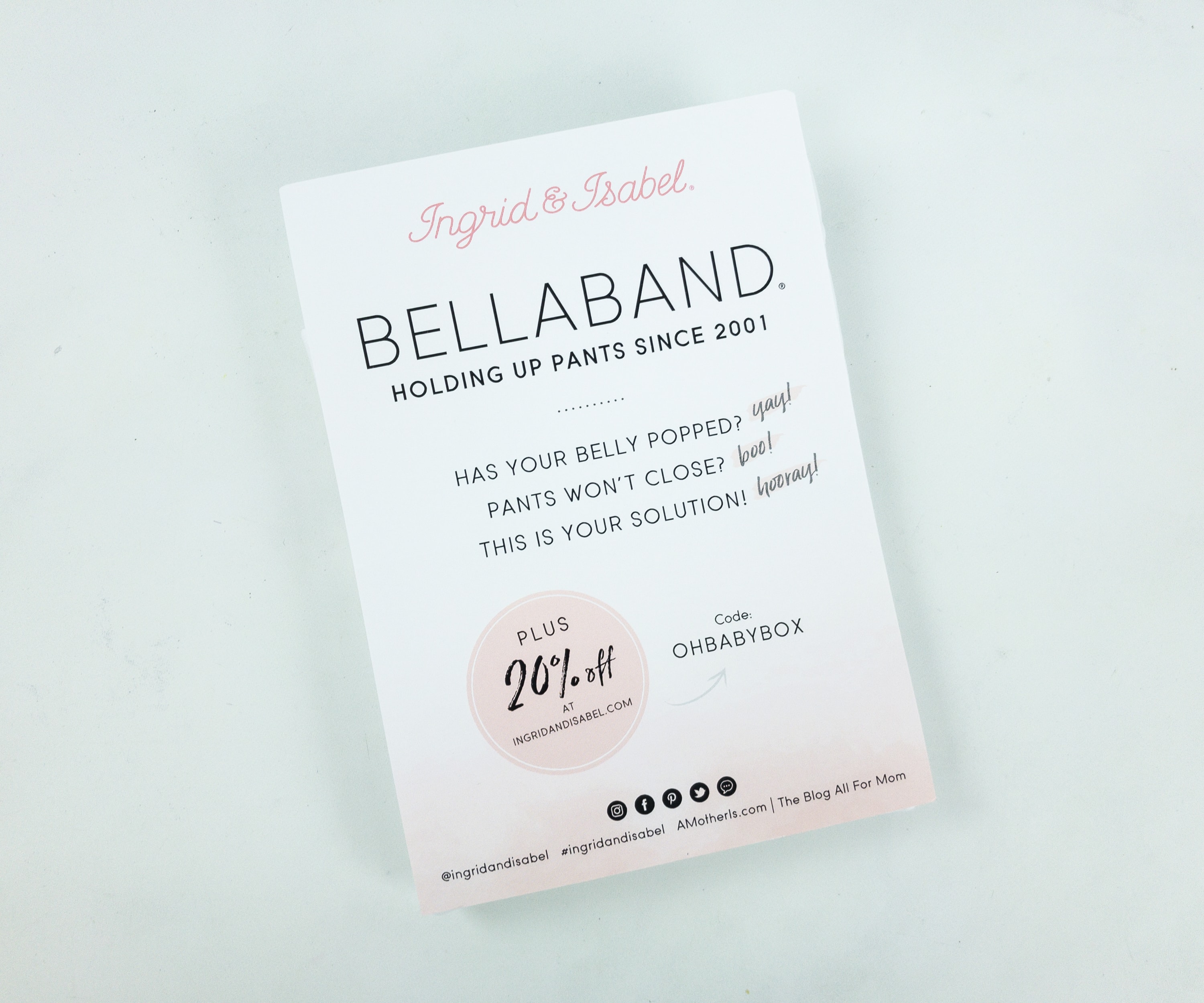 Ingrid & Isabel Bella Band ($28) If you still want to wear those denim jeans while pregnant or you're not yet ready for maternity wear, you can use this Bella Band!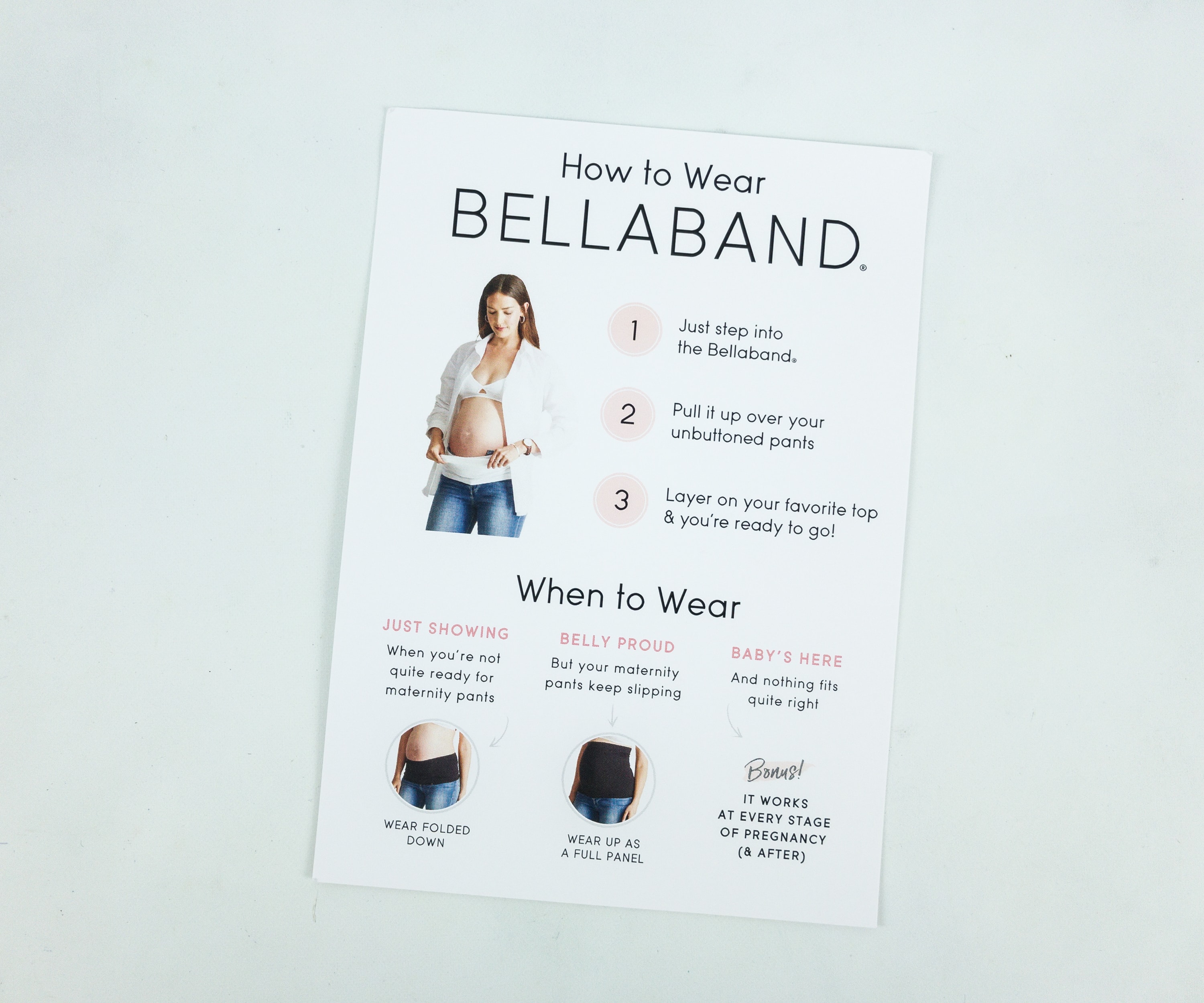 It comes with complete instructions on how you can use it properly.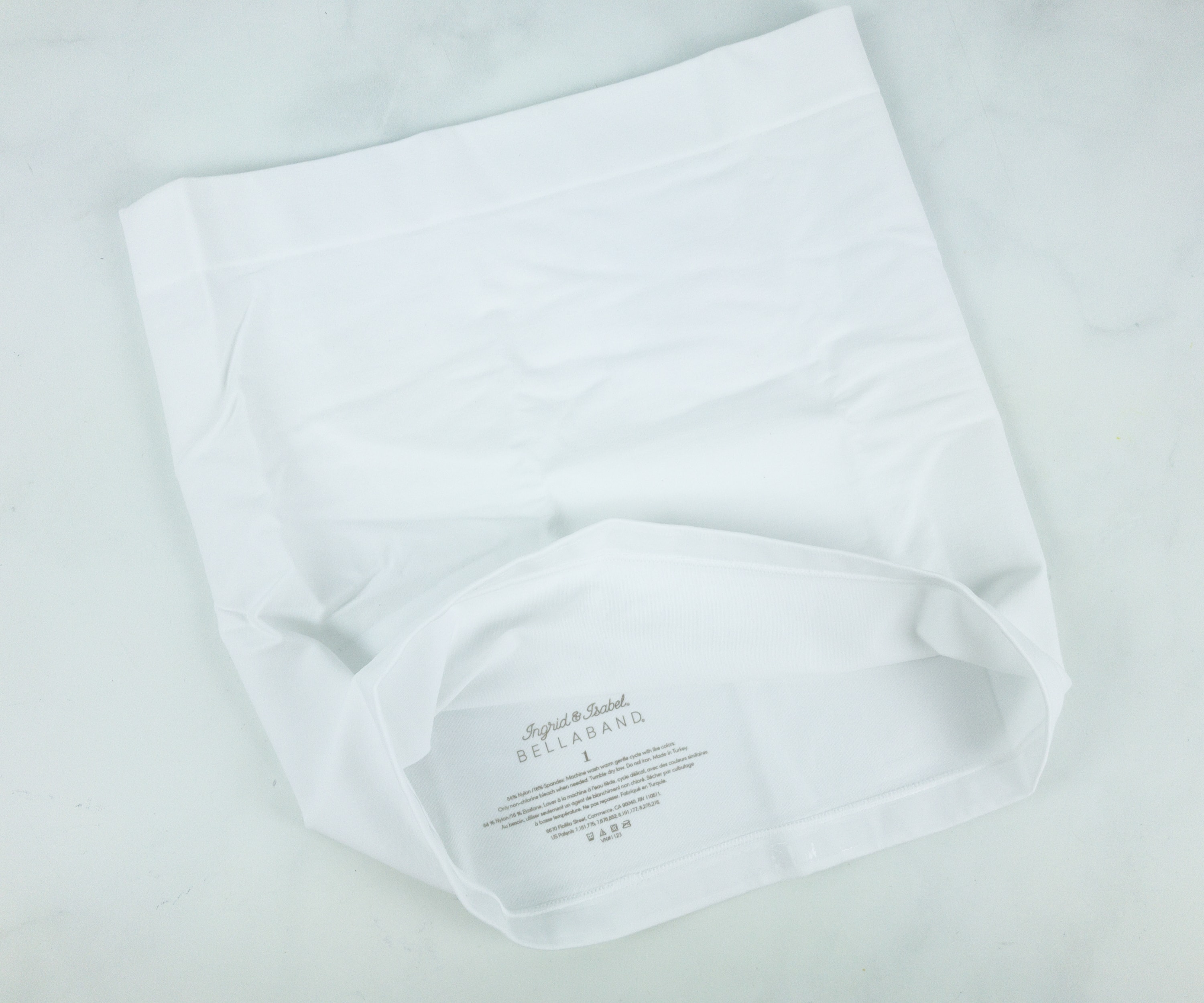 Made of nylon and spandex, the seamless band is designed to hold up and not let unbuttoned pants slip. It even works for loose maternity wear. It's stretchy and soft, and the belly coverage is also good.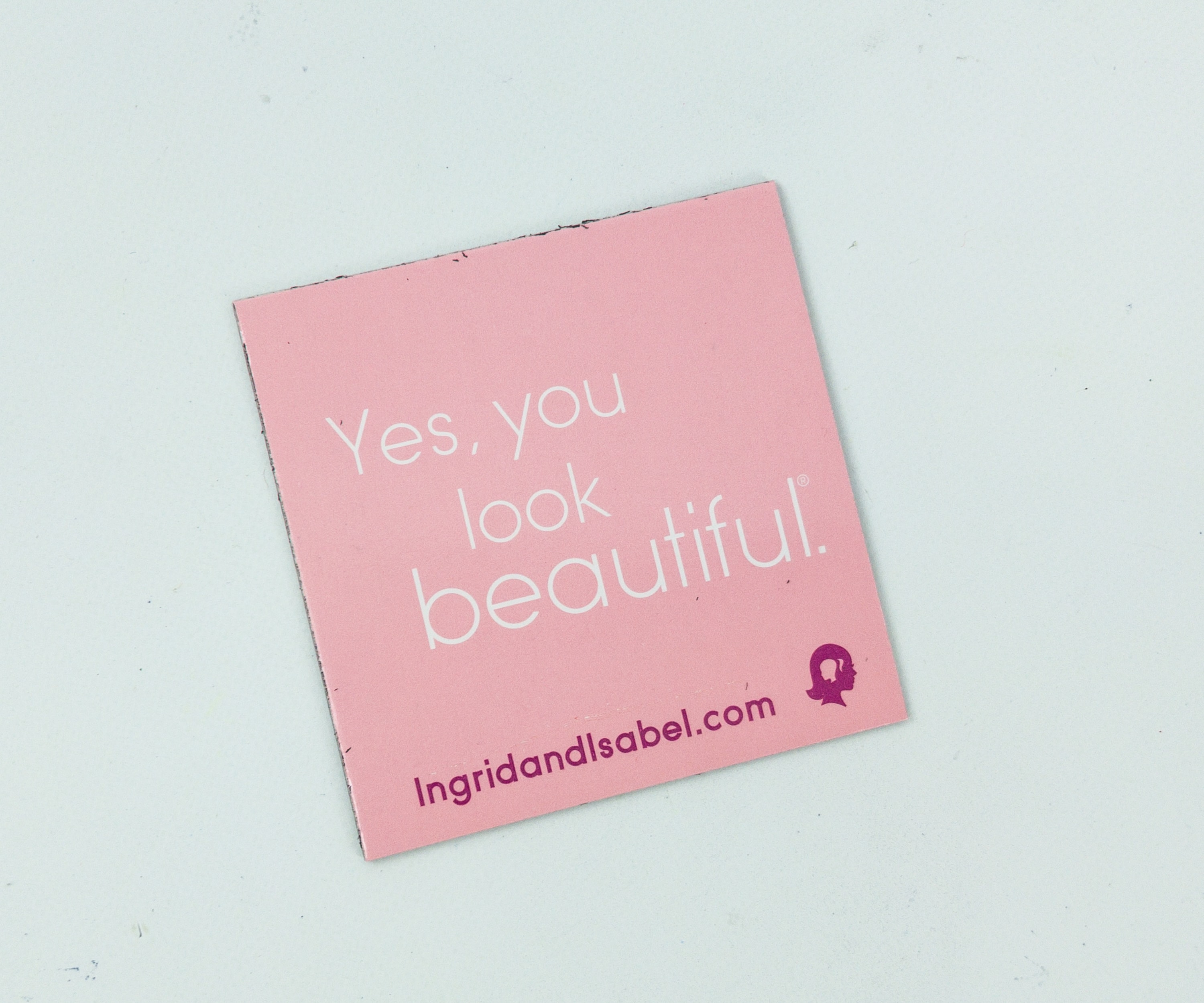 Ingrid and Isabel also remind you that "Yes, you look beautiful." Sometimes, being pregnant makes women think that they are not looking their best, and this is a good reminder!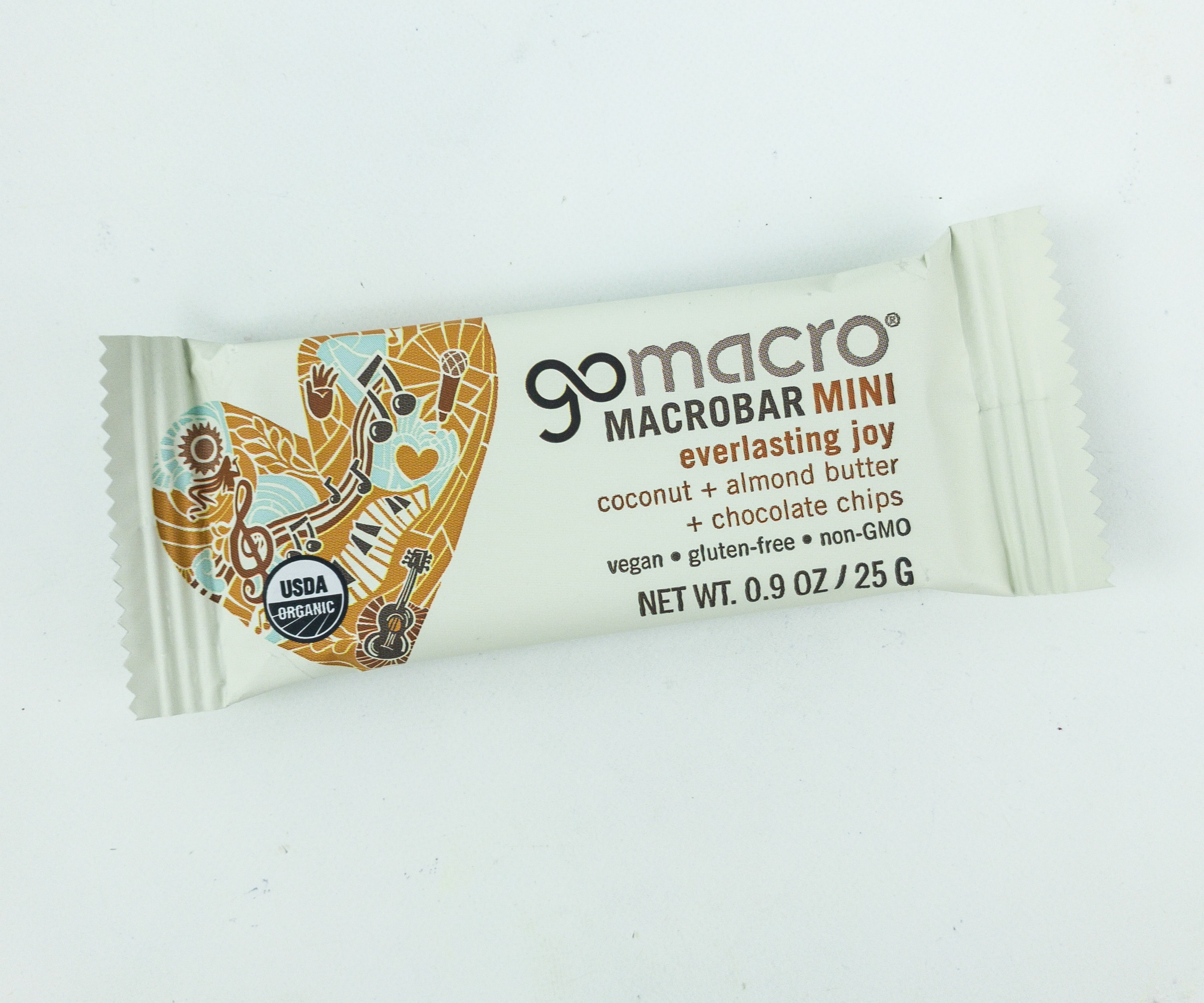 Go Macro Macrobar Mini Protein Bar ($2.95; $2.50 on the card) This mini protein bar can give you the energy boost that you need for a good start of your day. The bar contains plant-based protein and nutrition, and the nostalgic combination of coconut, almond butter, and chocolate chips.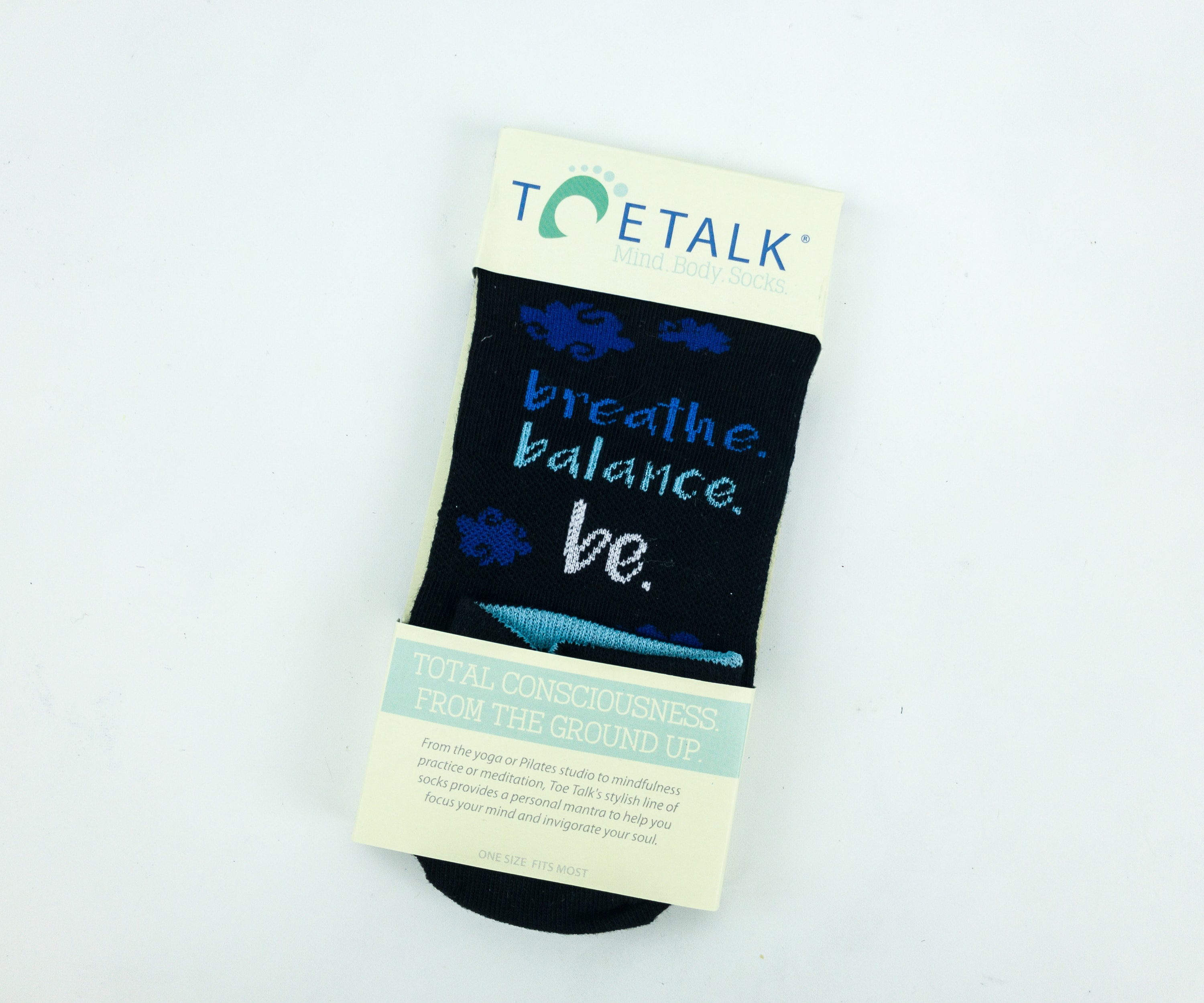 Toe Talk Mantra Grip Socks ($12; $12.50 on the card) These one-size-fits-all socks help keep your feet warm and well protected!
These low cut socks are lightweight. They're made with 80% cotton and 20% polyamide.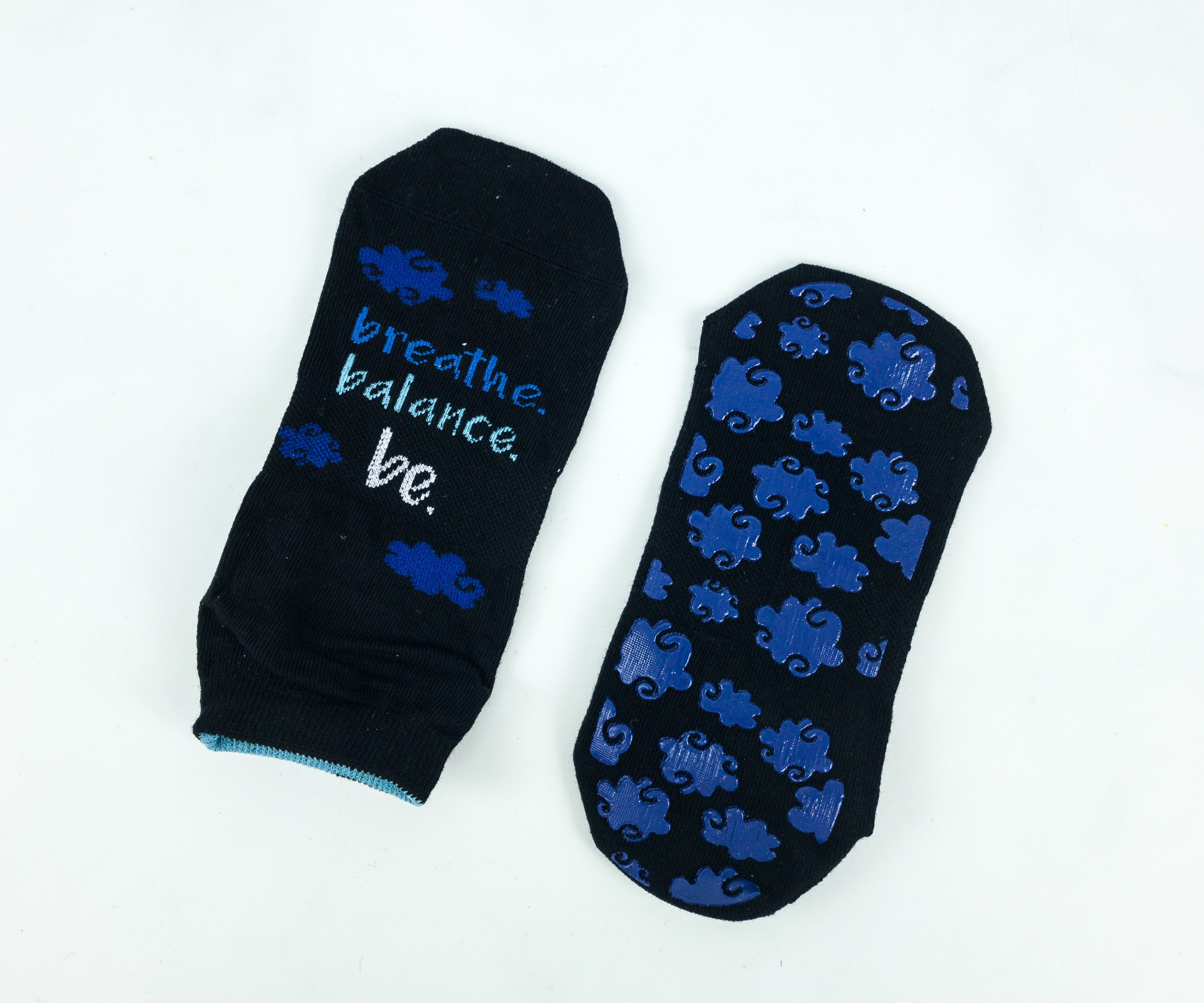 The socks also have adorable cloud patterns that serve as non-slip grips, so you can comfortably walk with them on!
Modern Skyn Alchemy Bump Scrub Body Polish ($5) It's an all-natural scrub that buffs away dry and itchy skin, leaving your skin smooth and moisturized. The scrub also helps increase the elasticity of all the growing parts of your body.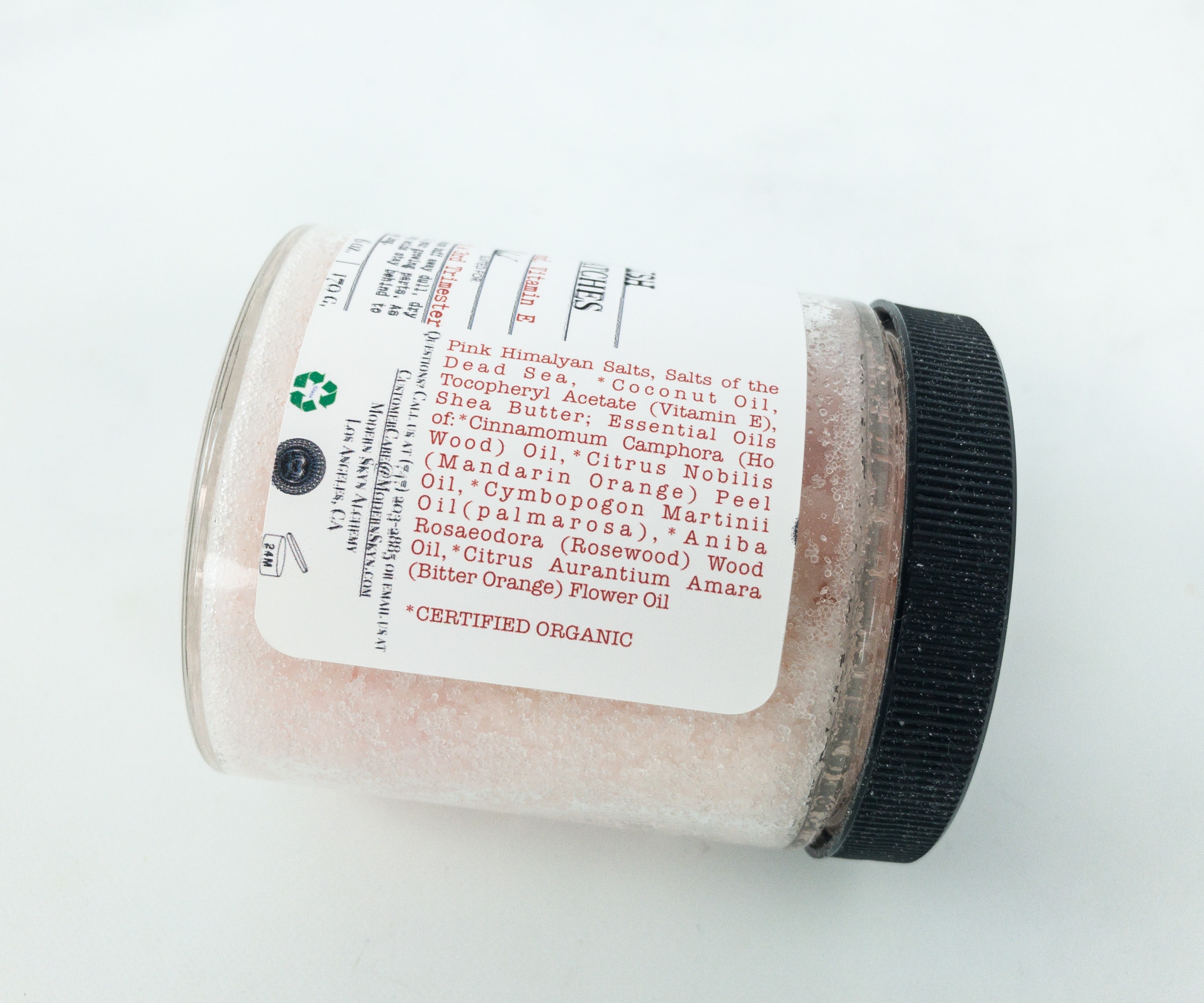 The scrub is composed of pink Himalayan salts, Dead Sea salts, and some essential oils.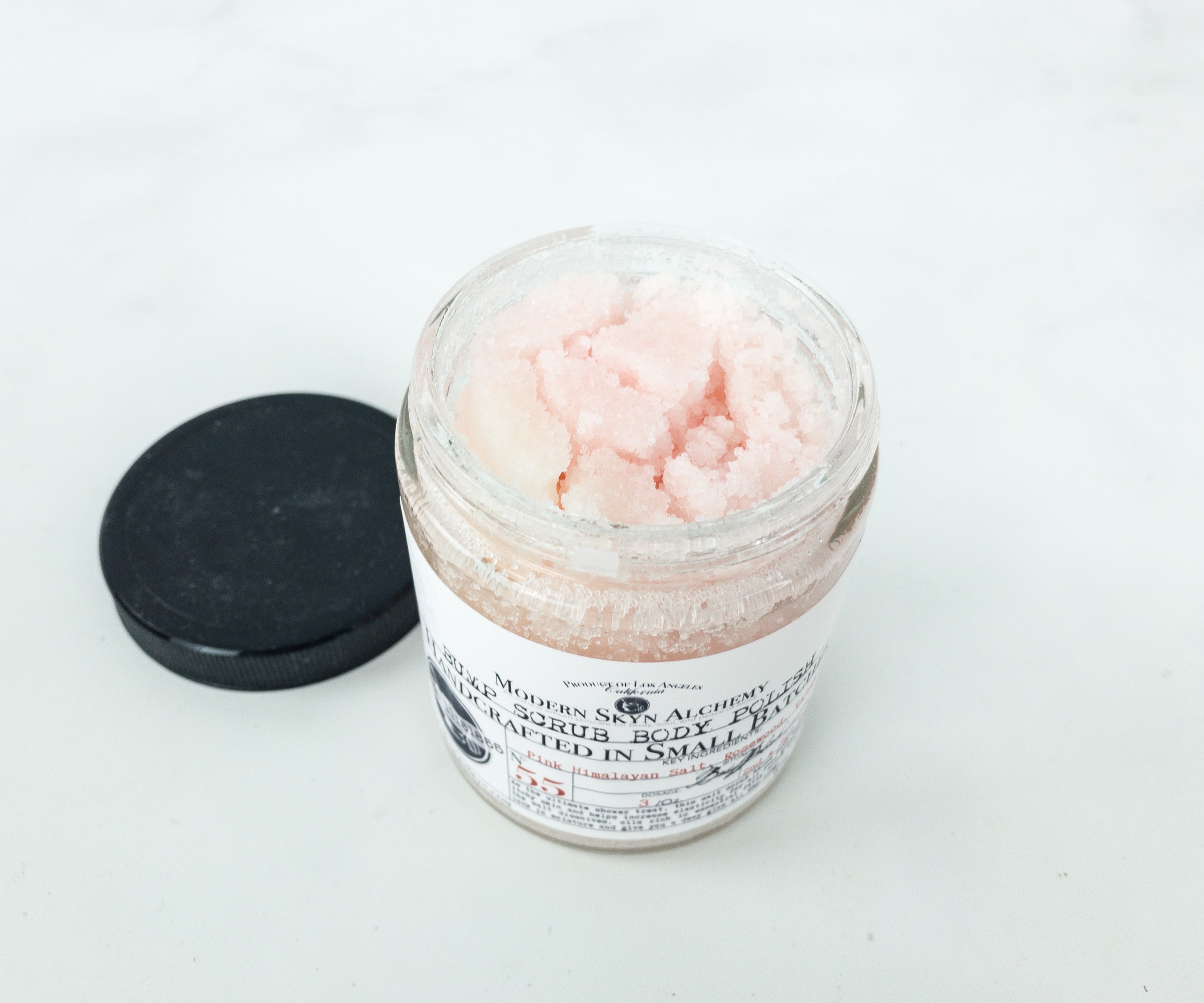 It has a nice texture and it's non-irritating as well! I guarantee this will feel soooo good on your itchy bump!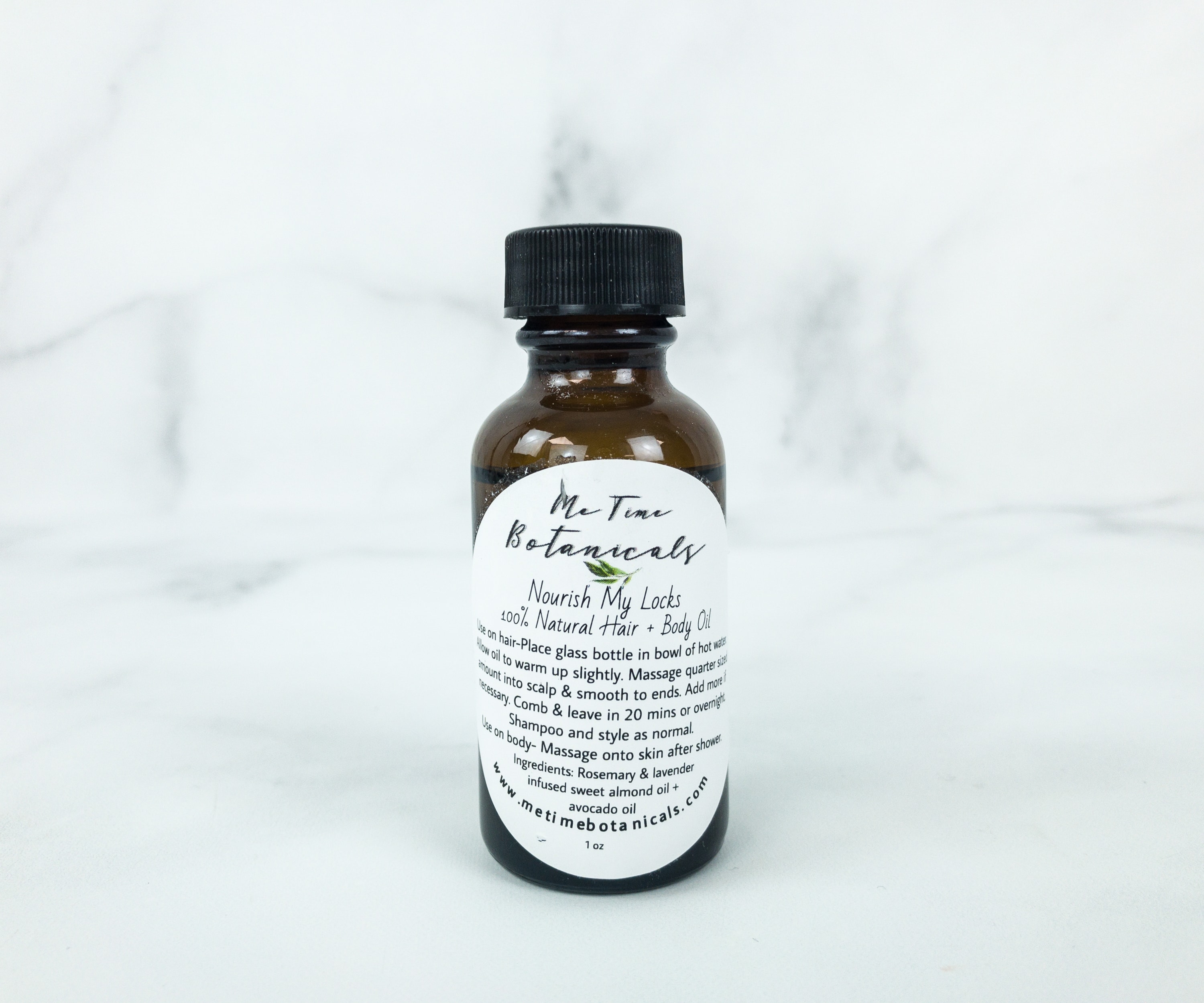 Me Time Botanicals Nourish My Locks ($12.50) One of the problems that a pregnant woman could face is having dry and brittle hair or even hair loss. This oil can help keep your hair healthy and well nourished, and you don't have to worry because it's made with 100% natural ingredients including almond oil and avocado oil. It's also safe to apply on your skin to keep it soft and smooth.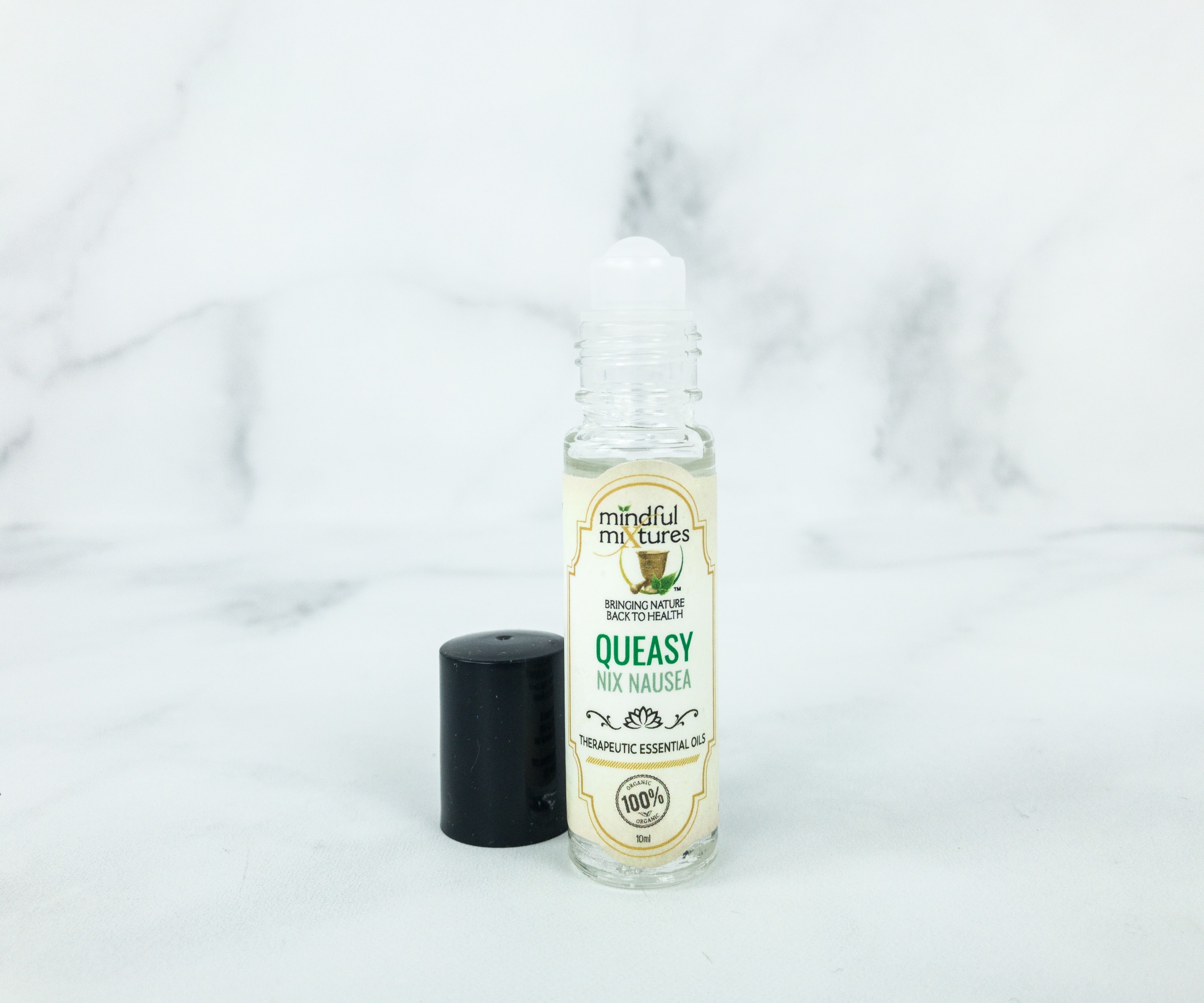 Mindful Mixtures Queasy Therapeutic Essential Oil ($18) Another pregnancy nausea relief is this therapeutic essential oil! It is all-natural and organic. Just breathe it in or roll it on for immediate relief. It can also be used if you feel nausea caused by motion sickness, surgery, or other treatments.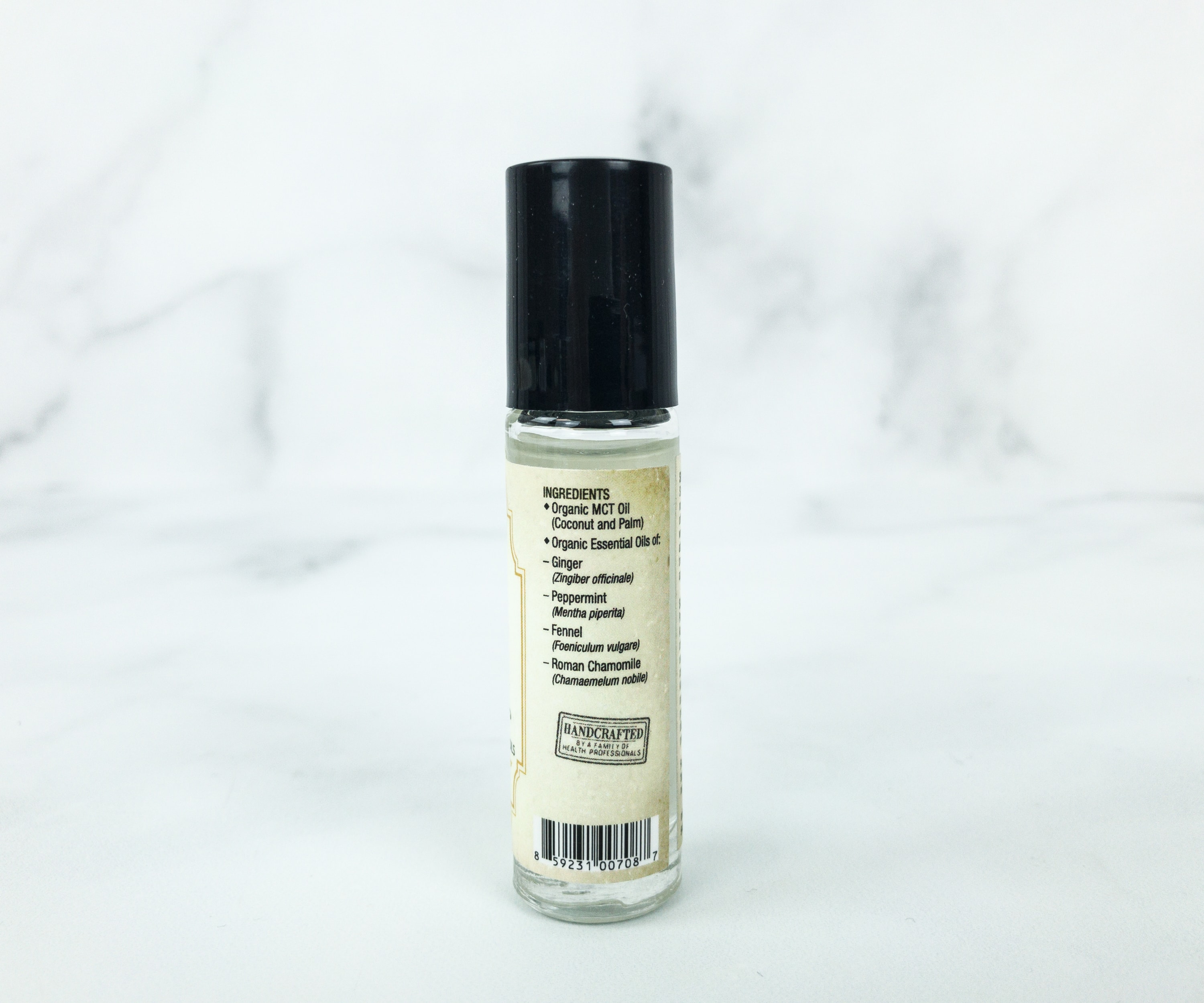 The oil contains MCT oil, and organic essential oils like ginger, peppermint, fennel, and chamomile.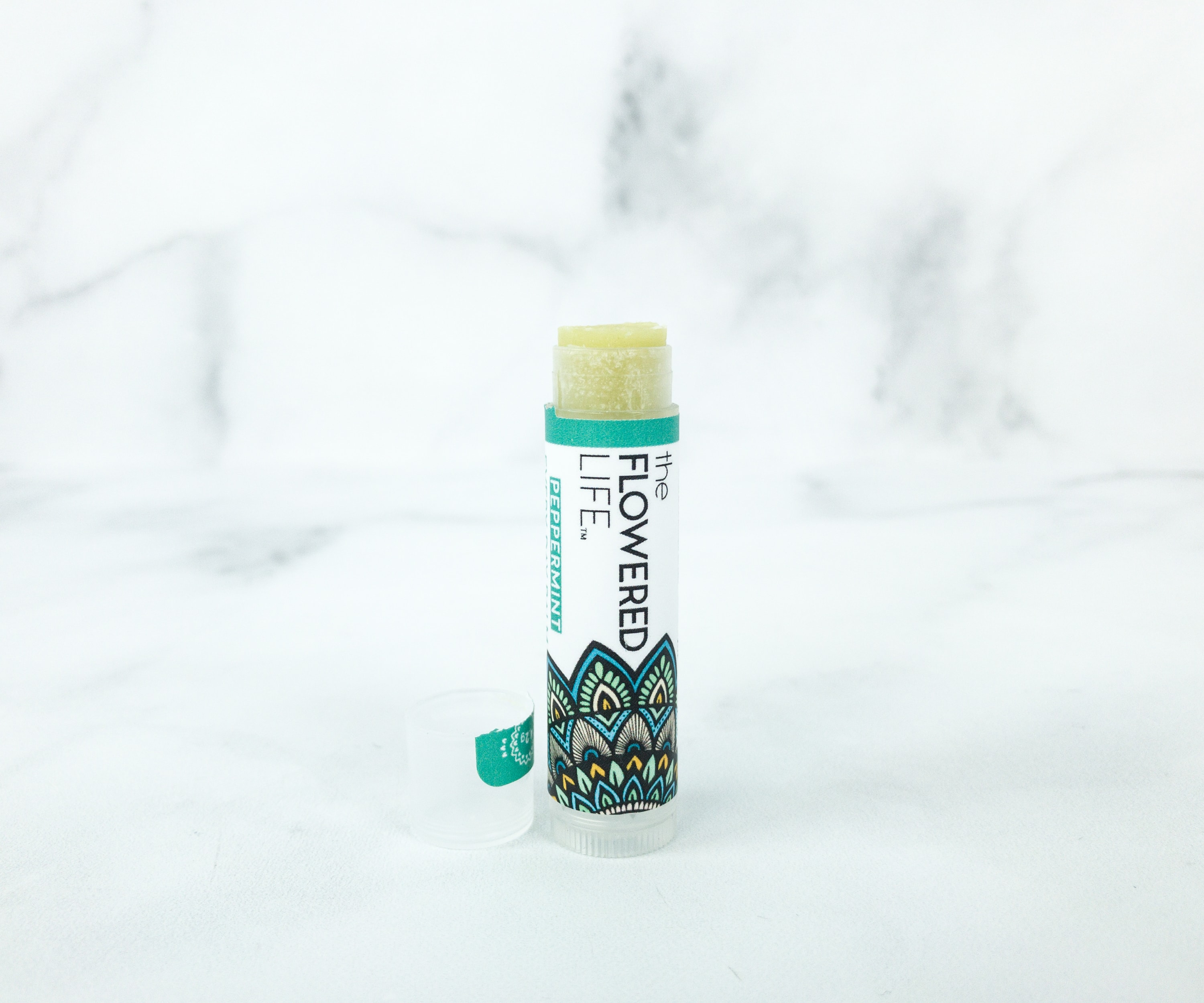 The Flowered Life Peppermint Everyday Balm ($3.49) To combat chapped lips and keep your lips moisturized, they included this handy balm in the box.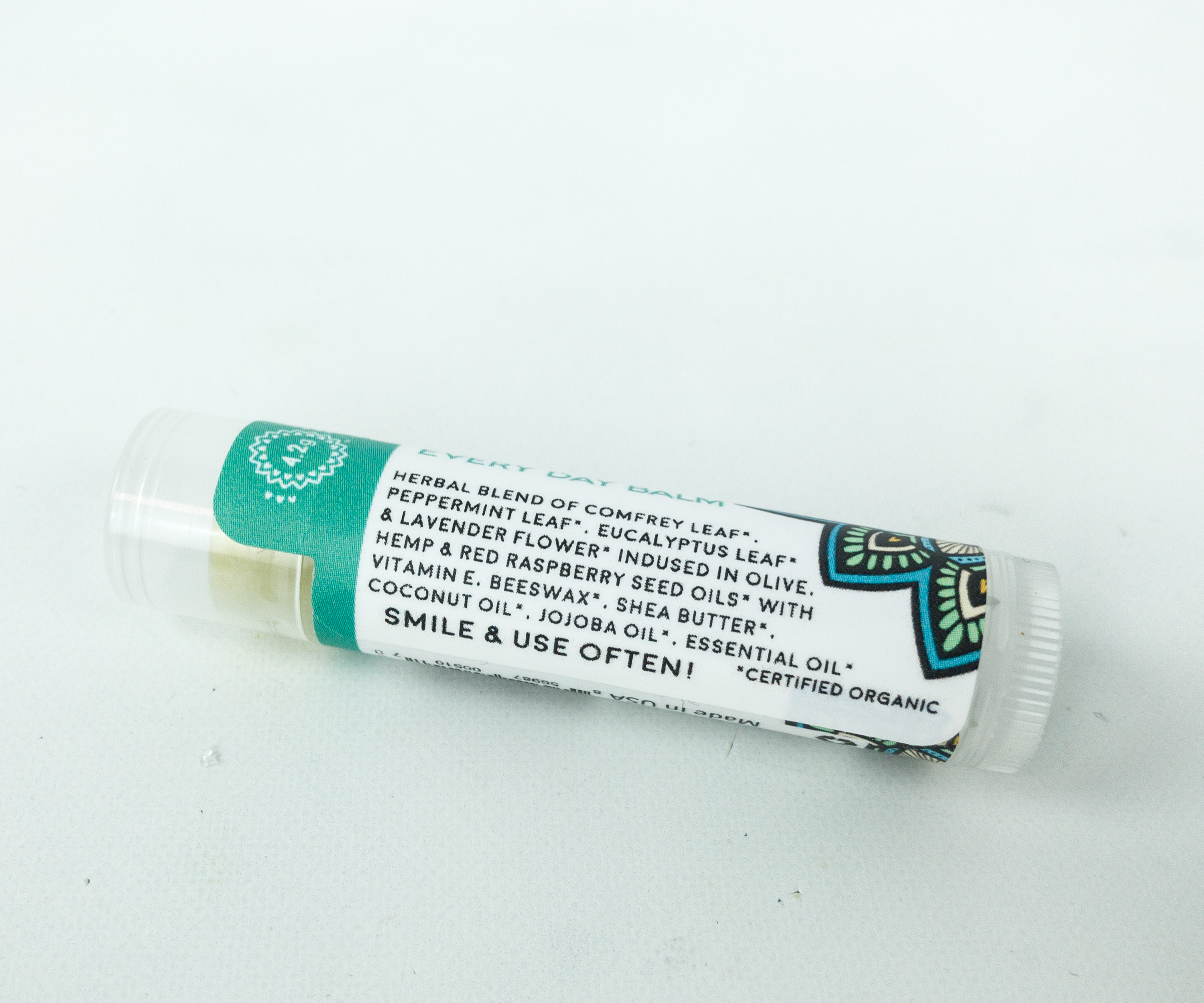 The balm contains natural and organic ingredients that keep the lips soft and supple like essential oils, jojoba oil, coconut oil, and shea butter!
A lot happens during the first trimester of pregnancy, and pregnant women may notice a lot of changes in their body, some are really unpleasant too. Just remember that even if you think you're not looking your best during this phase of your womanhood, this box can help you relieve some of the pregnancy blues and will keep you looking beautiful. The box is perfect for expecting moms, and they can still receive useful items even after giving birth. I certainly recommend this box as they provide high-quality and sure safe products for a healthy and happy mom and also, for the future bundle of joy!
What do you think of this month's Oh Baby Boxes?