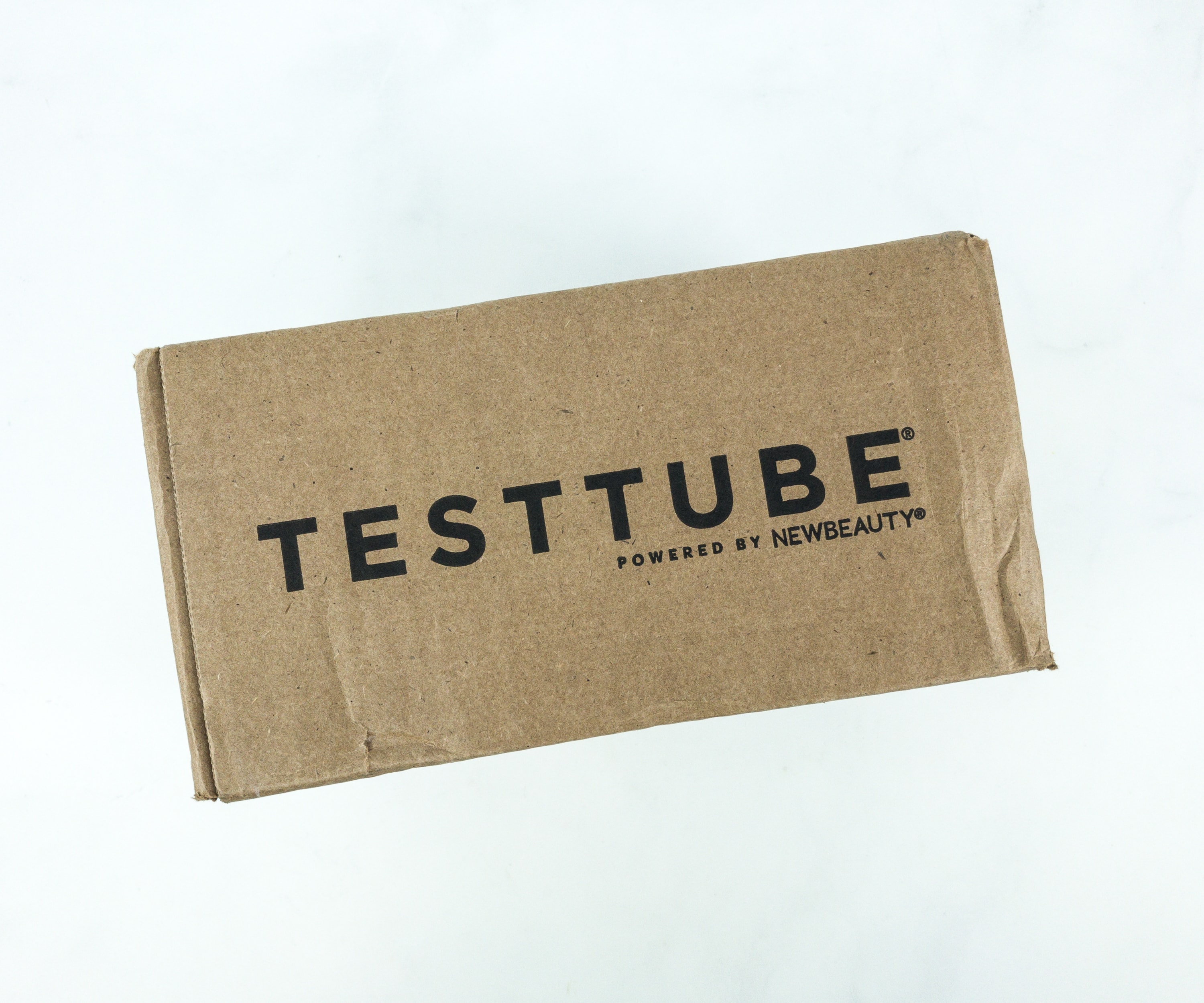 New Beauty Test Tube is a beauty subscription box filled with 10+ deluxe and full-sized luxury beauty products, plus a subscription to New Beauty Magazine, delivered quarterly. This subscription is $29.95 plus shipping and is delivered every other month.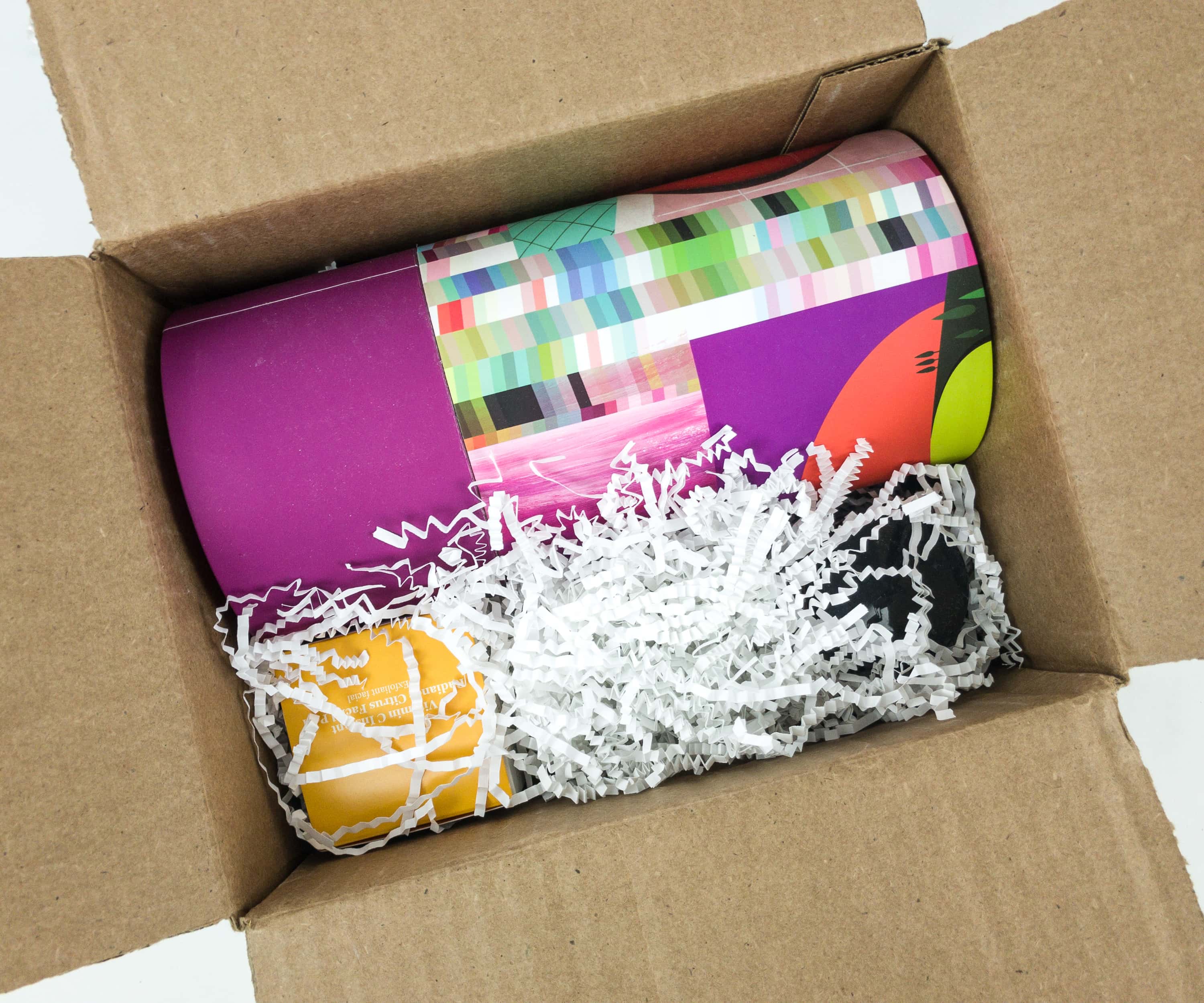 NBTT recently made some changes and now says that they offer "beauty solutions" that will help solve our biggest makeup, skin, hair, and body concerns.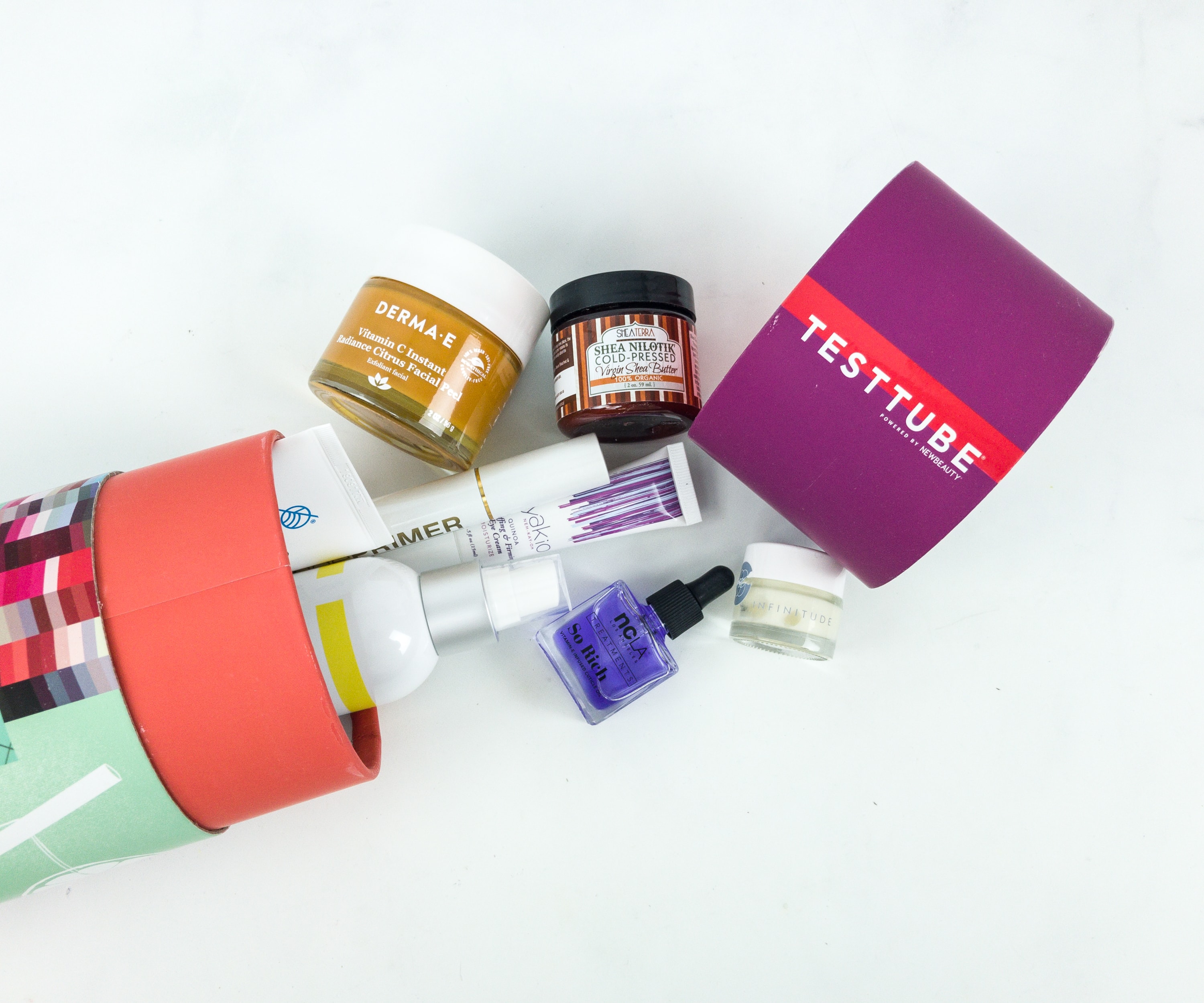 I love the return of the tube and the vibrant mix of colors on it! Once I popped the lid, I was welcomed with all the amazing beauty products! There were no fillers or extra packaging but everything came in good condition.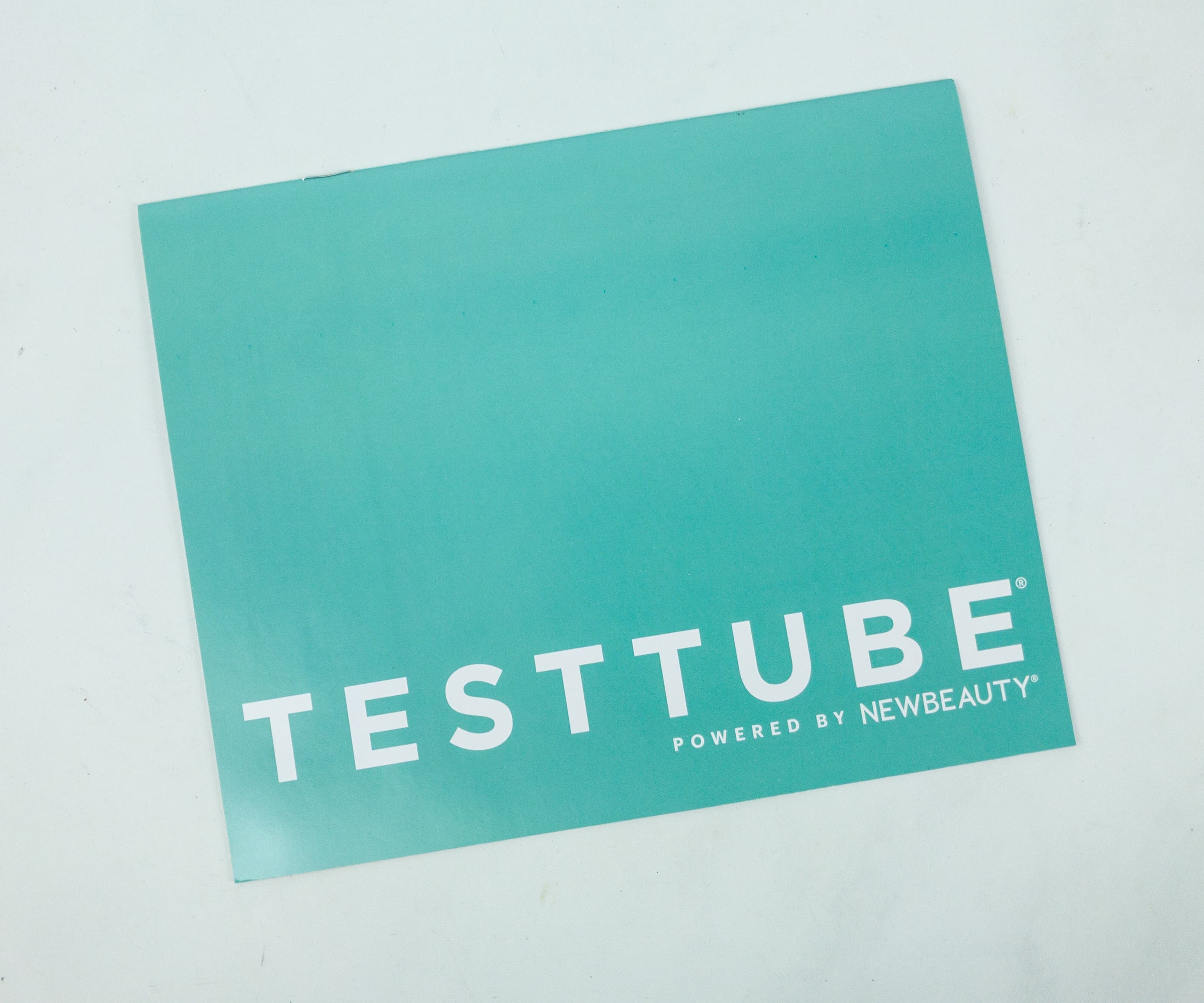 Each box comes with a lengthy product information booklet to teach you about everything in your haul.
The theme for May-June is Spring Renewal.
The booklet has several pages of listicles, pointing out trends and hot topics in the world of beauty.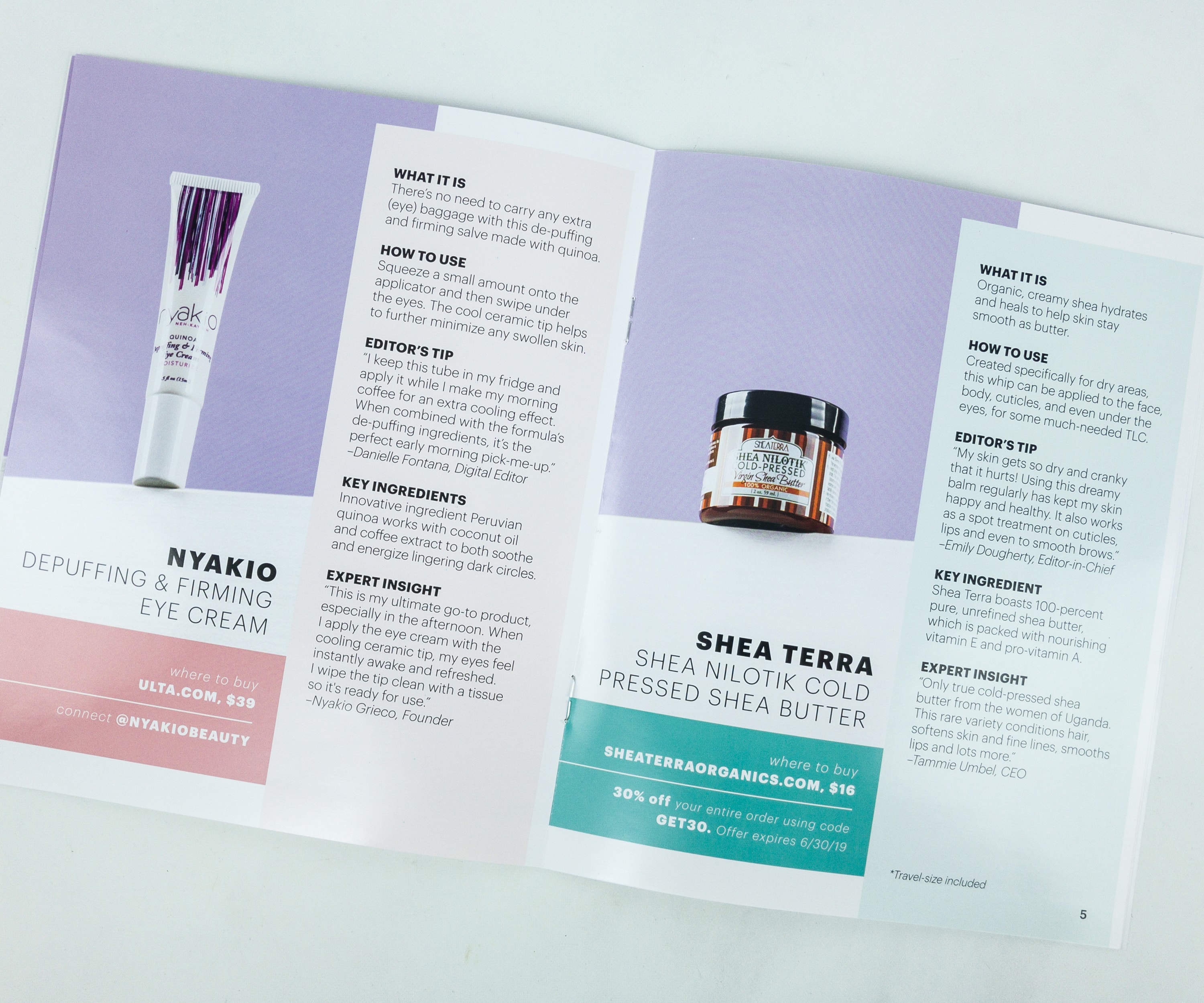 Many powerful ingredients pop up over and over again in the best beauty products — these pages explain some of the science that makes these products so effective. The booklet also has product pages that are very detailed and list the problem, solution, retail price, and insight from the editors regarding each product.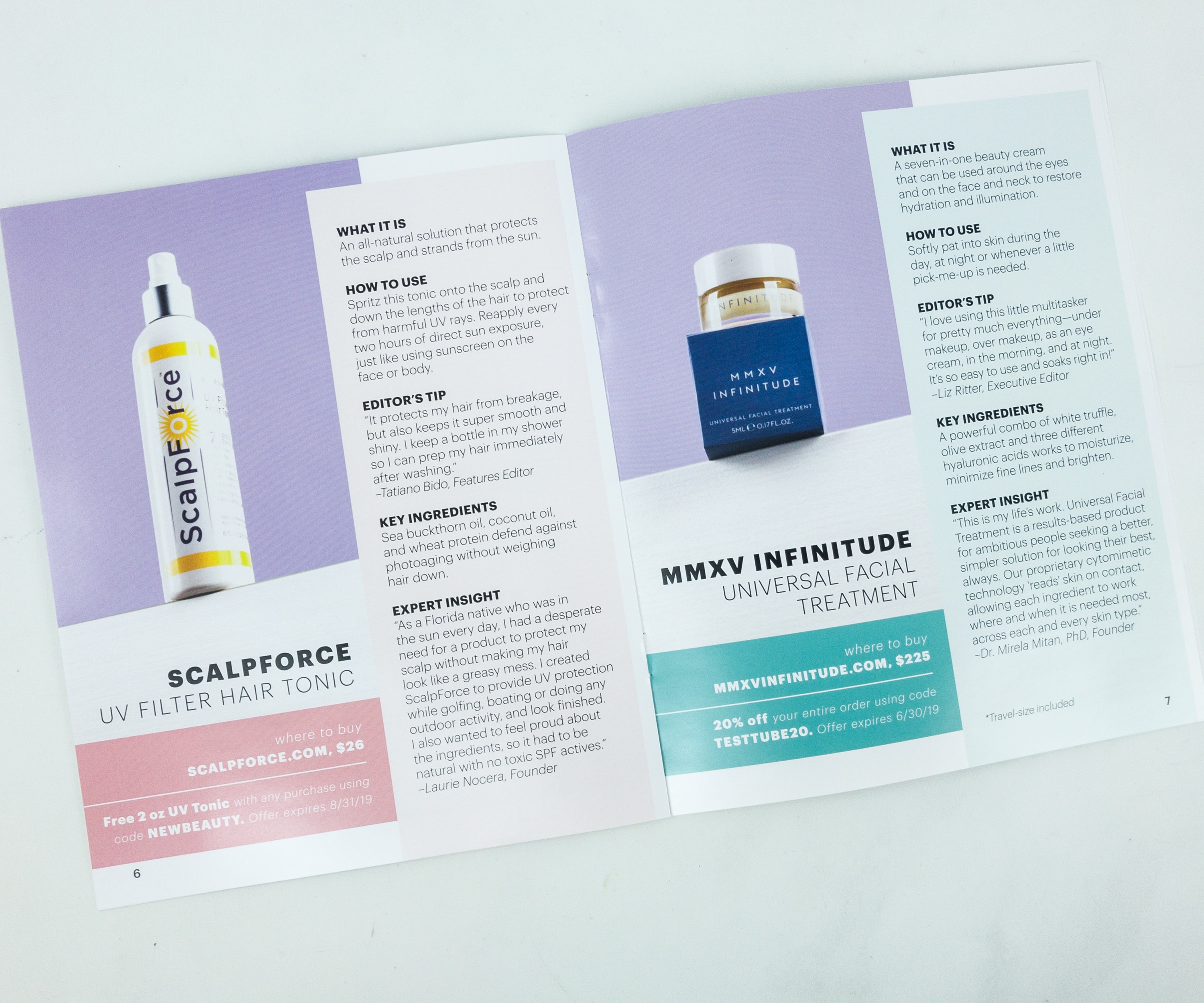 You'll notice those beneficial ingredients from the first few pages popping up all over the place. The price for a full-size version of each product is noted — you definitely get a sense of how much value is crammed into this subscription! I find the format really useful. It has tons of information, but it's broken down into quickly-scannable blurbs, and the Problem/Solution header is an instant snapshot of each product's purpose. Not every product in the tube gets listed in the booklet (sometimes! this subscription can be uneven), and there may be variations with the additional products – if there are any.
The layout is very easy on the eyes. It is not boring to read. You'll immediately know what the products are for and how they can help you. There is also the editor's tip that can help you maximize each of the item's benefits.
Everything in my box! NBTT promises 10 or more full-sized, and deluxe sample-sized products and at least $150 value.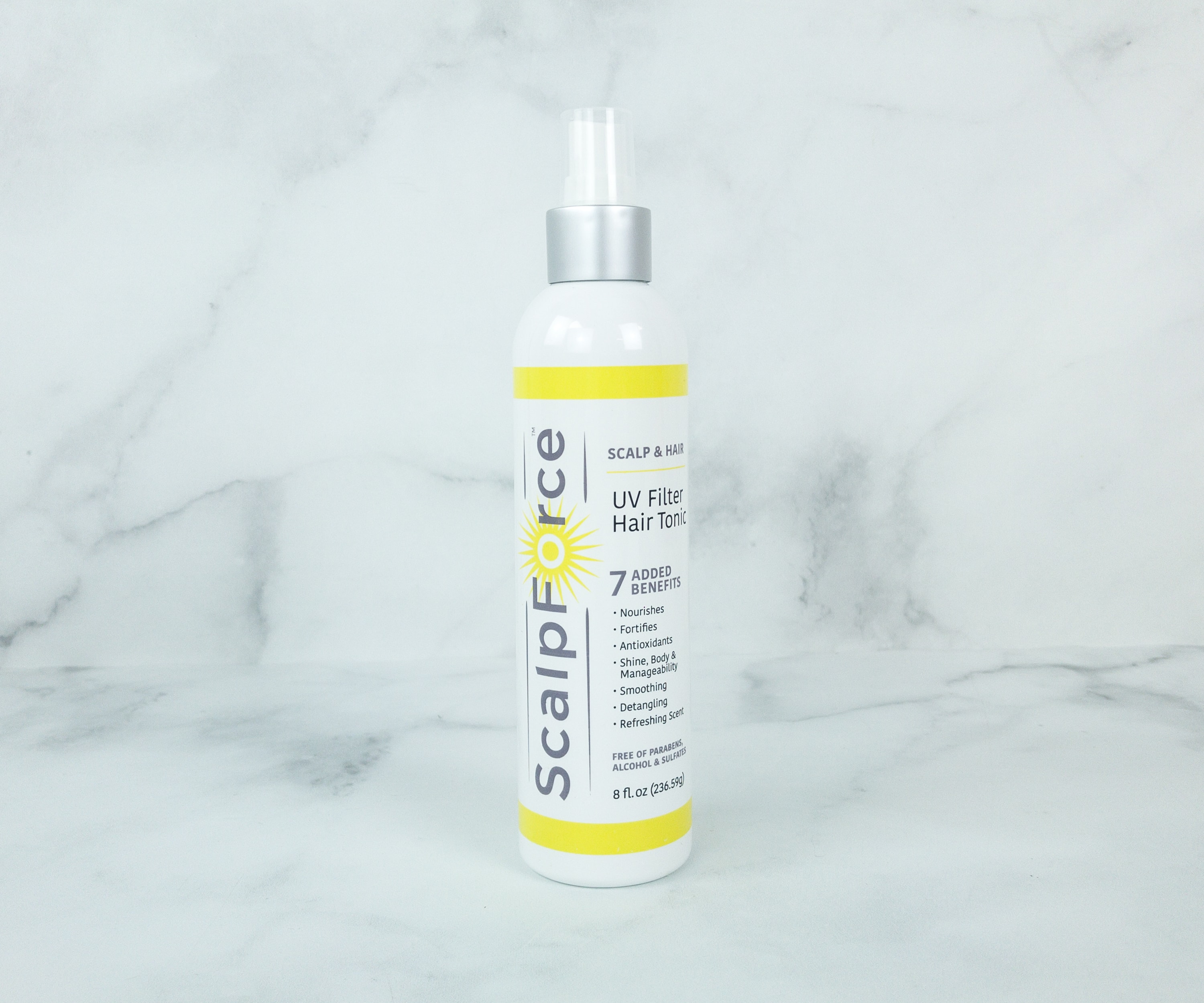 Scalpforce UV Filter Hair Tonic ($26) This hair tonic gives the hair protection from UV rays and free radicals that can be totally damaging.
I enjoy using it because it's not too greasy and it doesn't have a weird smell. It doesn't weigh my hair down either. The formula includes buckthorn oil, coconut oil, and wheat protein.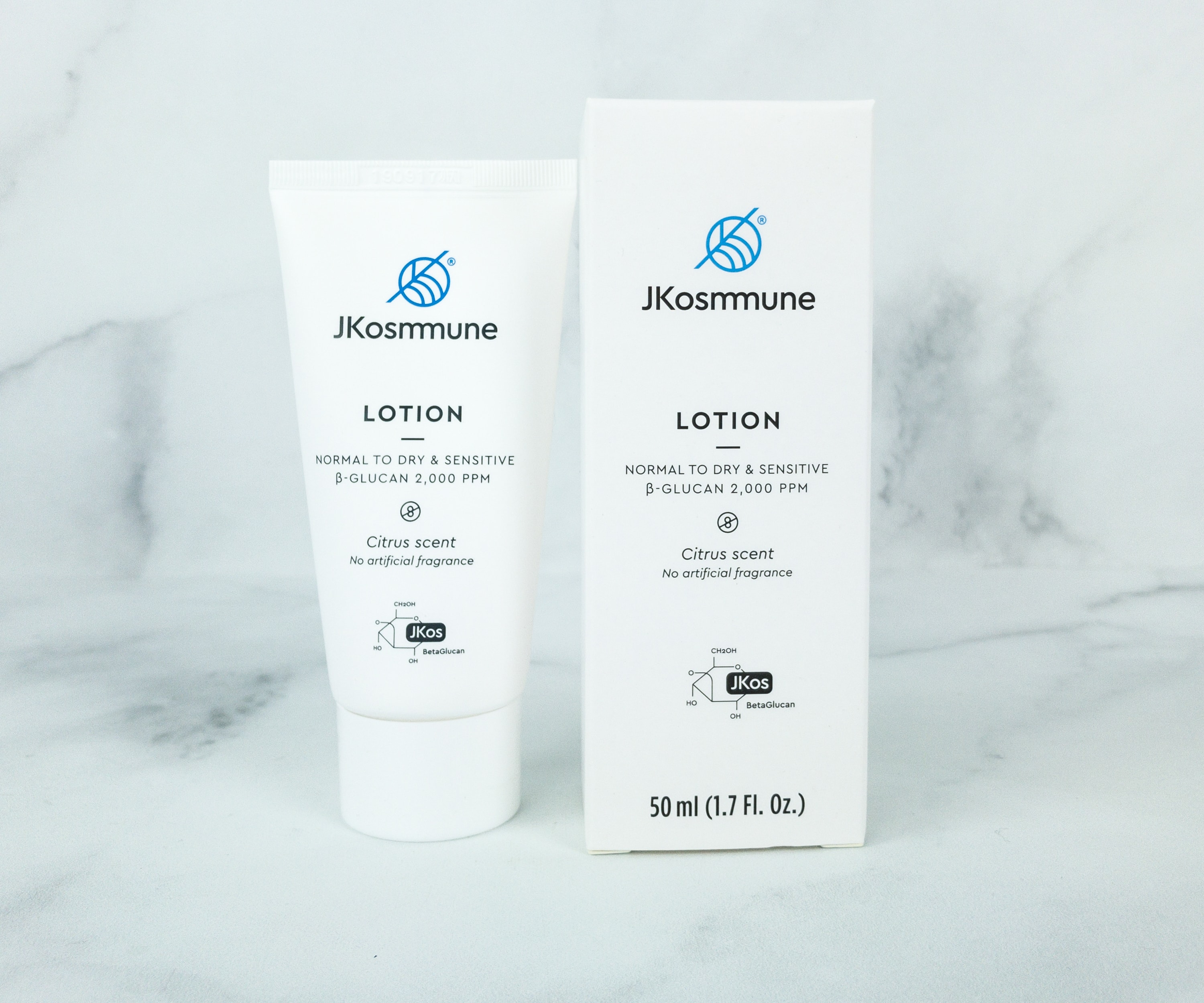 JKosmmune Lotion in Citrus ($32) This face and body lotion is made from 100% safe and natural ingredients. A pea-sized amount of this product can cover the whole face and a shot-glass-size amount on the entire body.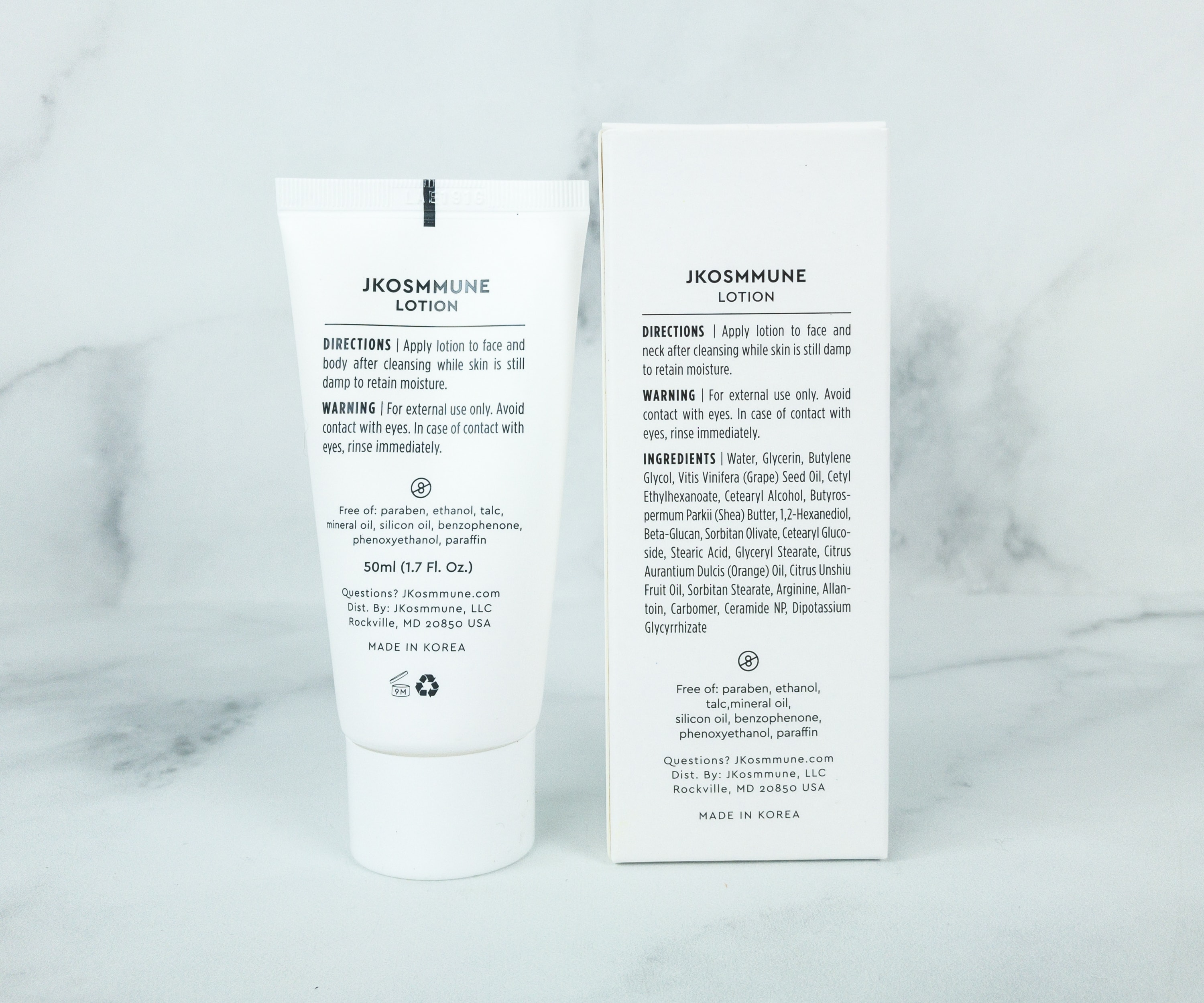 It also has a non-sticky texture which allows me to apply makeup right after. While gently massaging it onto my face and body, I could feel how quickly my skin absorbed it and how it made me feel moderately hydrated throughout the day.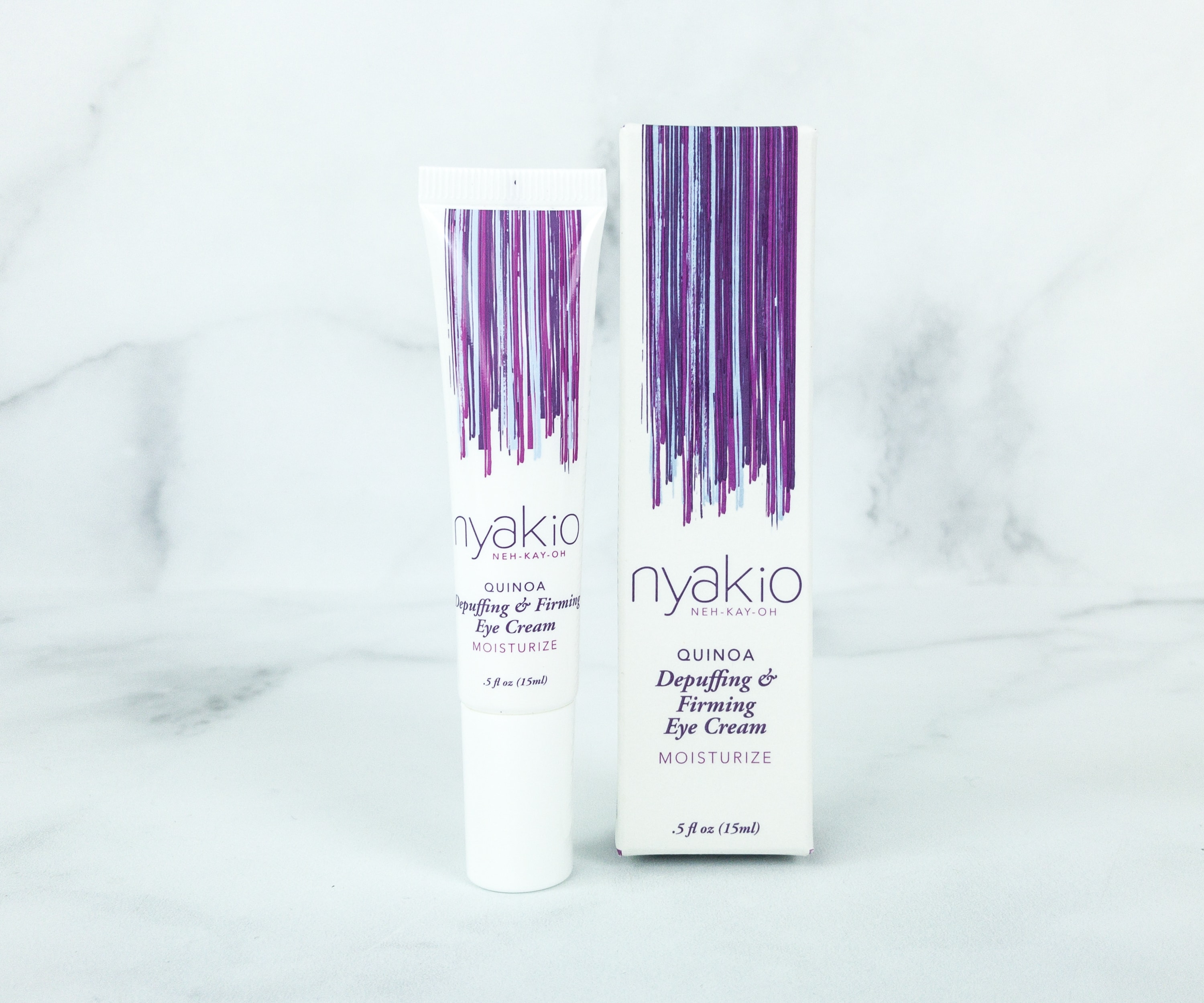 Nyakio Quinoa Depuffing & Firming Eye Cream ($39) My eyes felt instantly cool upon applying this eye cream. It has everything I had hoped for an eye cream to be. Its ceramic applicator is smooth on the skin. It even contains quinoa that reduces the puffiness and fine lines around the corner of your eyes.
Grande Cosmetics Grande Primer ($25) This smudge-proof and water-resistant mascara primer give my lashes a more enhanced and dramatic effect that I don't get from using mascara alone. It's specially formulated with soft and hard waxes that produce extra benefits for the lashes, making them appear longer and fuller. Plus, it's easy to remove with the use of baby oil or makeup remover.
NCLA So Rich in Rose Petals ($18) When manicure or pedicure isn't enough, this nail oil will give the nails and cuticle the healthy treatment they deserve. It's infused with vitamin-E extract paired with sunflower oil that nourishes the nails and locks in moisture. Its gentle rubber drop provides a nice dosage control in every use while the rose scent makes the experience more relaxing.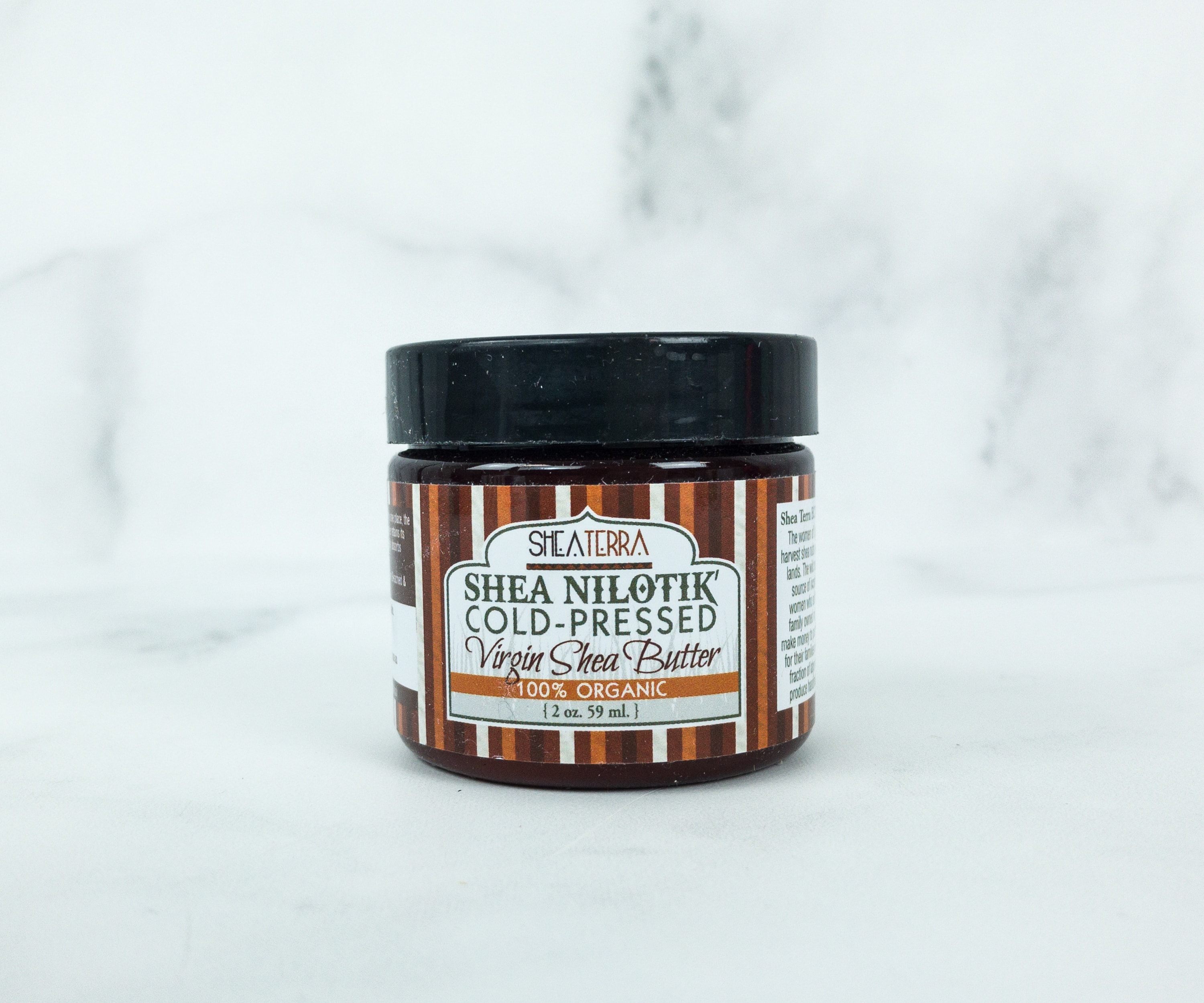 Shea Terra Virgin Shea Butter ($5.33) This age-defying skin cream is made with virgin pressed shea butter which is high in vitamins A and E. It helps repair dry, chapped, and flaky skin.
It has a nice, creamy consistency that's not too sticky. It sits on the skin for a while before it gets totally absorbed. I use it for the areas that can get dry easily such as my legs, elbows, face, and feet. I also use it as a sunscreen. I guess I'll be needing more of this in the summer.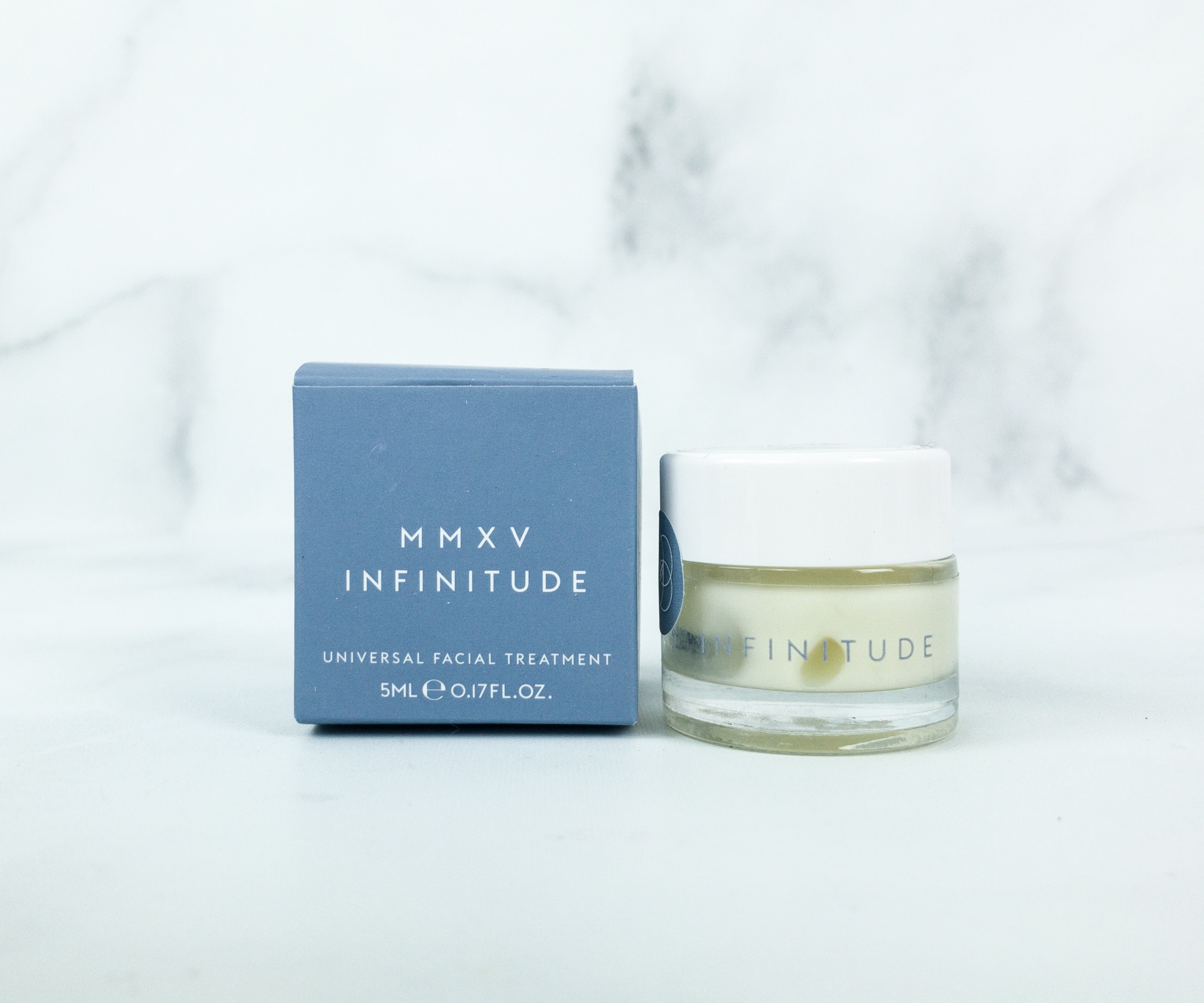 MMXV Infinitude Universal Facial Treatment ($37.50) It's a universal face treatment with seven skincare solutions that work for all skin types. It's serum, eye cream, moisturizer, brightener and day and night cream in one jar!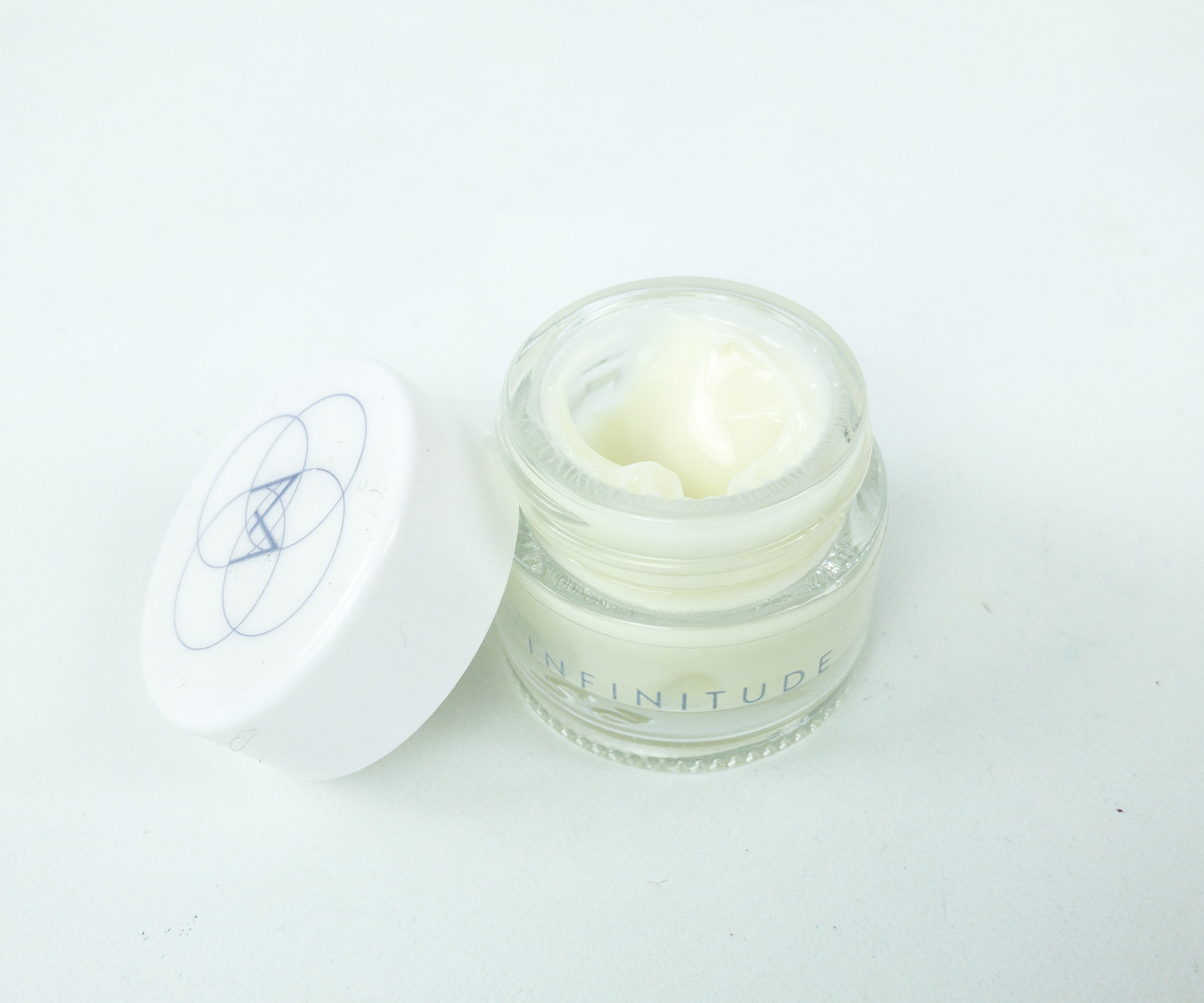 It's comprised of fermented white truffle, falernum grape extract, and pure olive extract, together with a triad of hyaluronic acids. They work on various ways such as to improve hydration level and increase the synthesis of collagen and elastin, leaving the skin deeply replenished and restored.
I absolutely LOVE this item!!!
Derma E Vitamin C Peel ($23.95) Packed with vitamin C and citrus fruit peel puree, this exfoliant helps brighten your skin and reduce the appearance of fine lines and wrinkles. It also targets discoloration and dark spots.
It comes with a mini spoon that can be used for applying and removing the peel.
I find it lovely that most of the products came in cute jars. One of them even has a small spoon! They are very cute and nice to look at while they're all lined up nicely on top of my vanity and dressing table. Most of the products are pretty unique too, just like the nail oil and hair tonic. They both remind me of the areas that we tend to ignore when it comes to body care. Now I know that scalp needs protecting from the UV rays too and that nail oil is also necessary for keeping the skin, cuticle and nail area moisturized and protected. The value of the products is also great for a $29.95 box!
What do you think of this month's New Beauty Test Tube