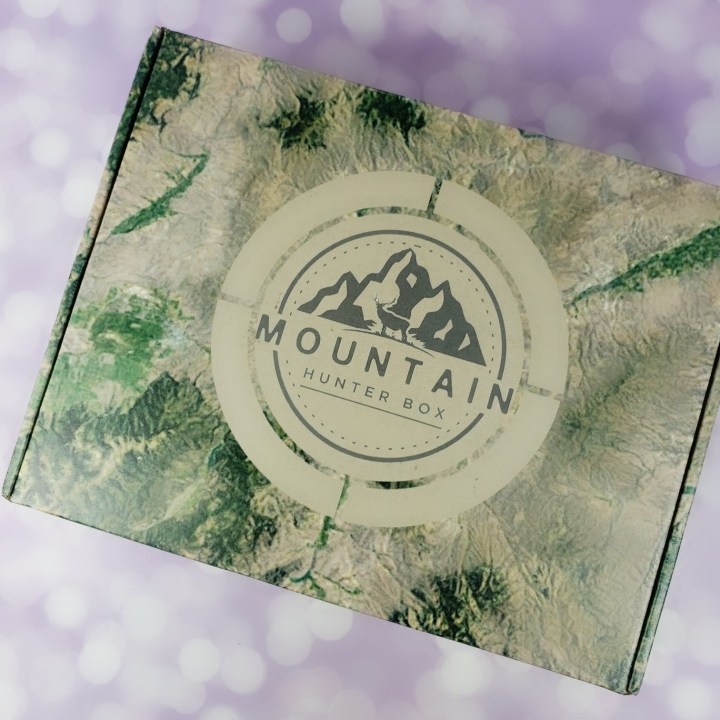 The Mountain Hunter Box is a subscription for backcountry hunting gear that withstands the elements. Every month, we will get 3-5 items in our box for a value up to $80. The box is $44.99 a month and drops slightly if you sign up for longer subscriptions.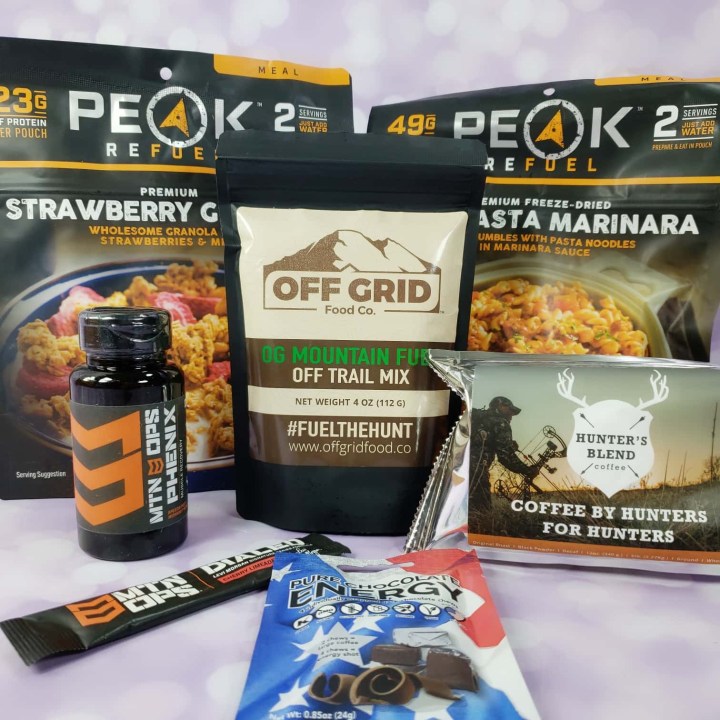 Everything in my Fueling the Hunt Mountain Hunter Box!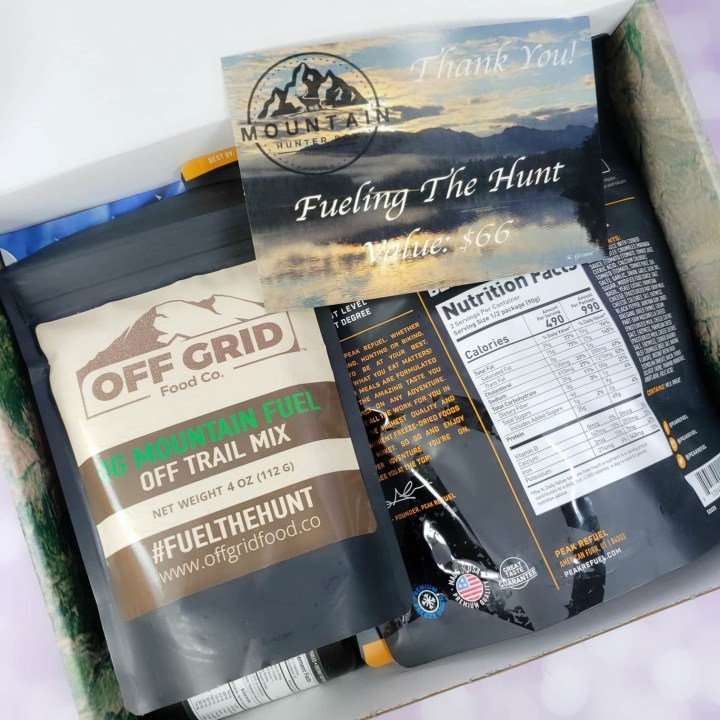 First look in my box and it was full again this month… Not a lot of fluff but for an outdoorsy hunting box I'm good with that.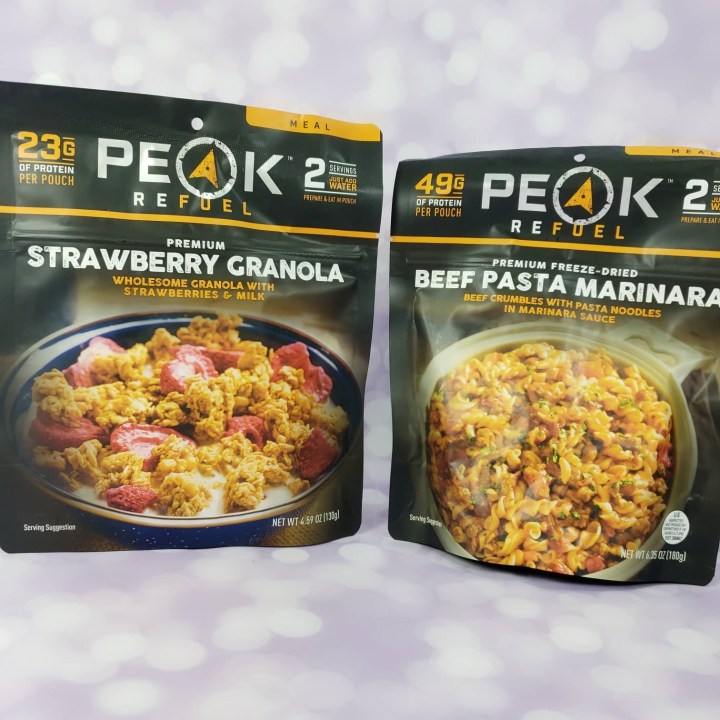 Let's start with the meals. We got a Strawberry Granola and a Beef Pasta Marinara by Peak Refuel. Two meals to keep you through the day. Start off with a healthy granola and the finish off the day with some pasta. A great way to keep you full and out for the duration. They are easy prep and great for on the go. We are going to have to try these out soon.
Now that the meals are covered what do you do for a snack? The Mountain box sent along an Off Trail Mix by Off Grid Food Co. This mix consists of almonds, pumpkin seeds, coconut, dried cherries, 74% dark chocolate, honey, and sea salt. Just reading the combo has me wanting to head into the great outdoors.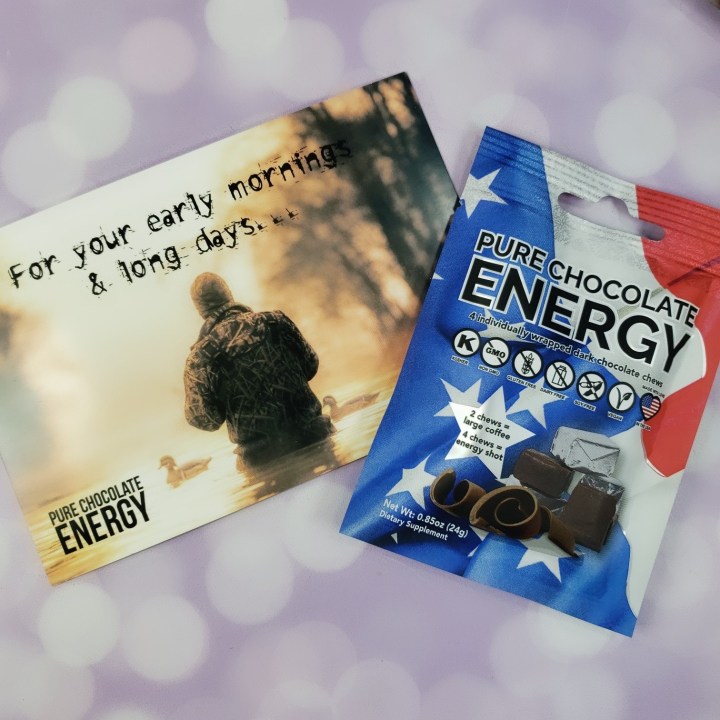 Another snack for the long days out and about the Pure Chocolate Energy chocolate chews. Everyone can have a chocolate for on the go.
Hunting always starts so early in the morning so coffee is a must. The Mountain box thought of it all and sent some coffee for us to go.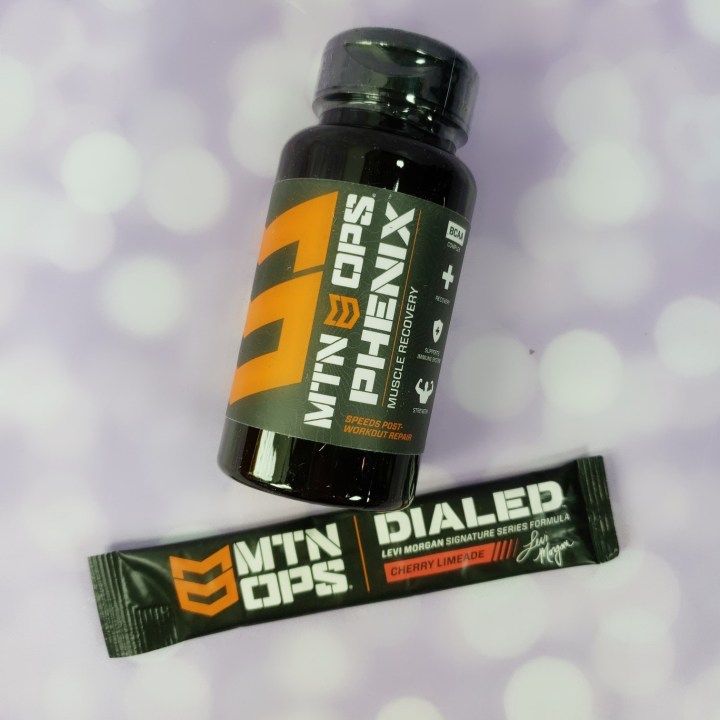 Hunting is a lot of leg work with all the walking and standing. This muscle recover from Mountain Ops Phenix will speed that workout repair. Then to add to your water while walking and waiting the Mountain Ops Dialed Cherry Limeade is a quick add to drink and shake.
Mountain Hunter Box sent a yummy box this month. All the food needs for a day out in the woods hunting and hiking. I'm very intrigued by the food choices and I remember eating items like this when I was younger so I can't wait to try these new ones with my boys and see what they think. I can't wait to see what we get next month.
What do you think of this month's Mountain Hunter Box?