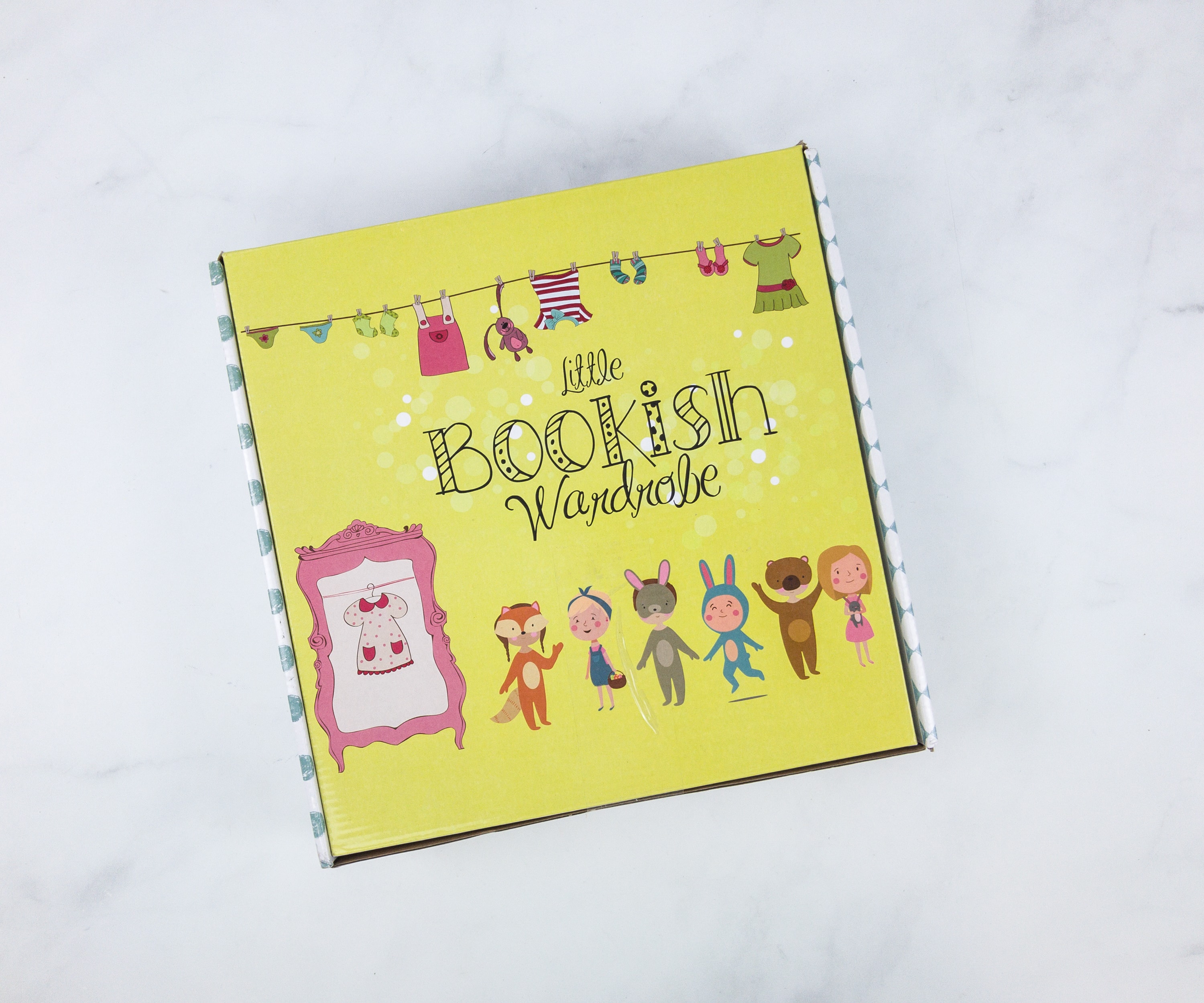 The Little Bookish Wardrobe is a monthly subscription box, created to help inspire imagination in your child! Each month, your child will receive a book to read, along with unique play costume pieces that match the theme and characters of the book. Box is best for children 3-7 years old. Available for both boys and girls!
DEAL: Get 10% off! Use coupon code HELLOBOOKISH10.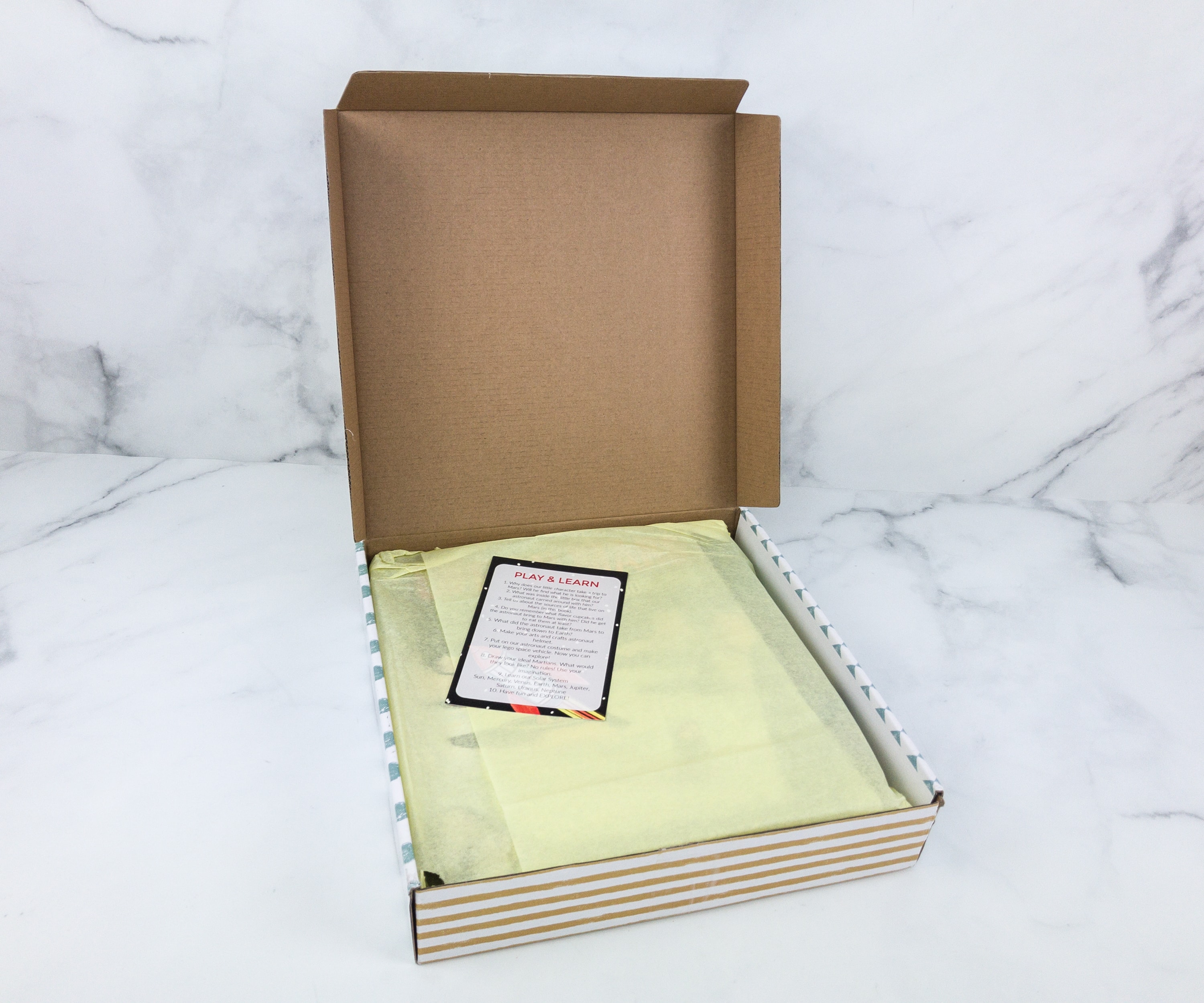 All the items came in a big pizza box-like design. There's a game card sitting on top of them.
They are neatly piled and wrapped in a yellow tissue paper.
We were greeted by a book with a peeking Martian and astronaut on the cover. Looks like this will be an exciting dress up adventure!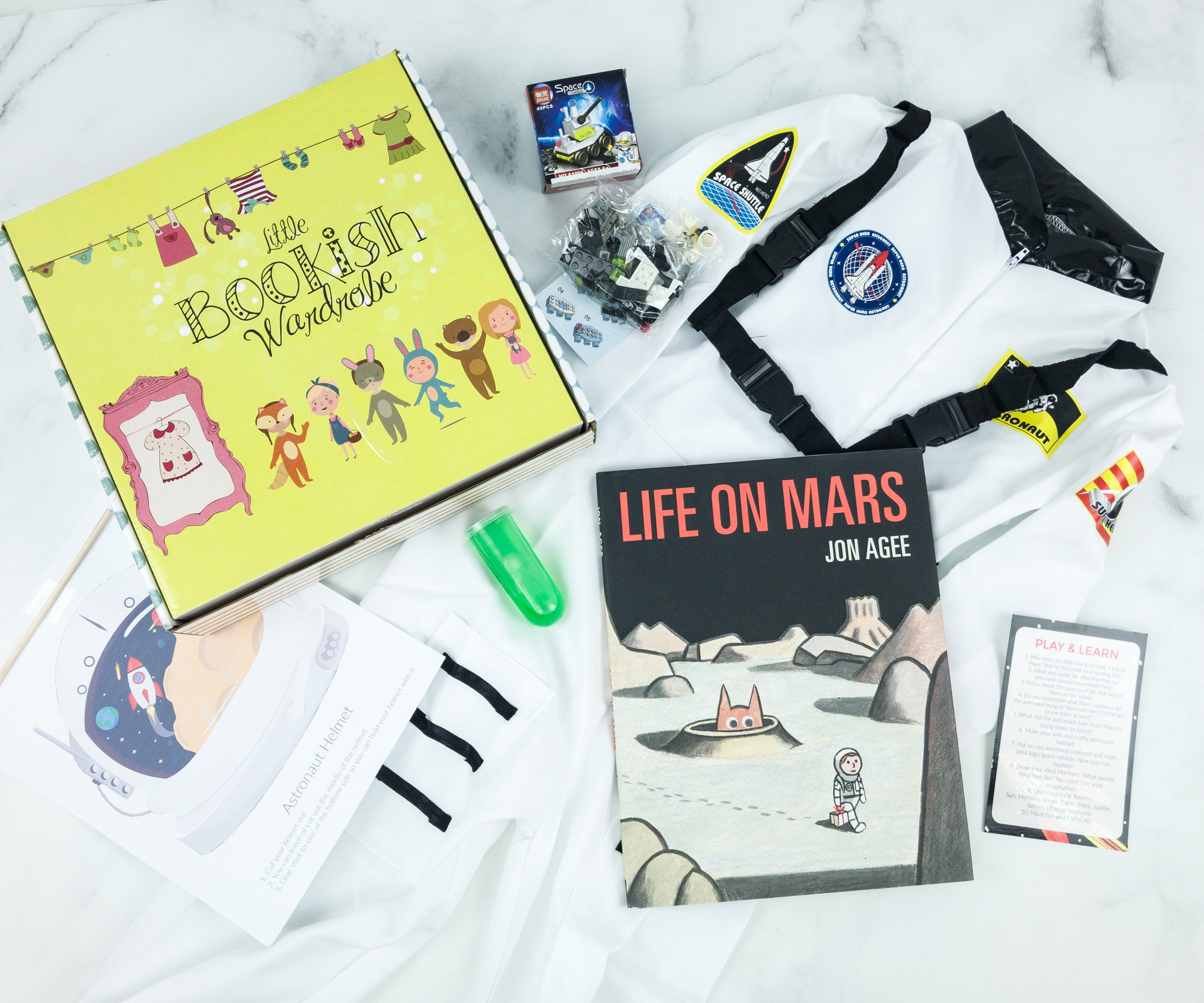 Everything in my box!
We got a card that contains a recipe for Mars Cupcakes!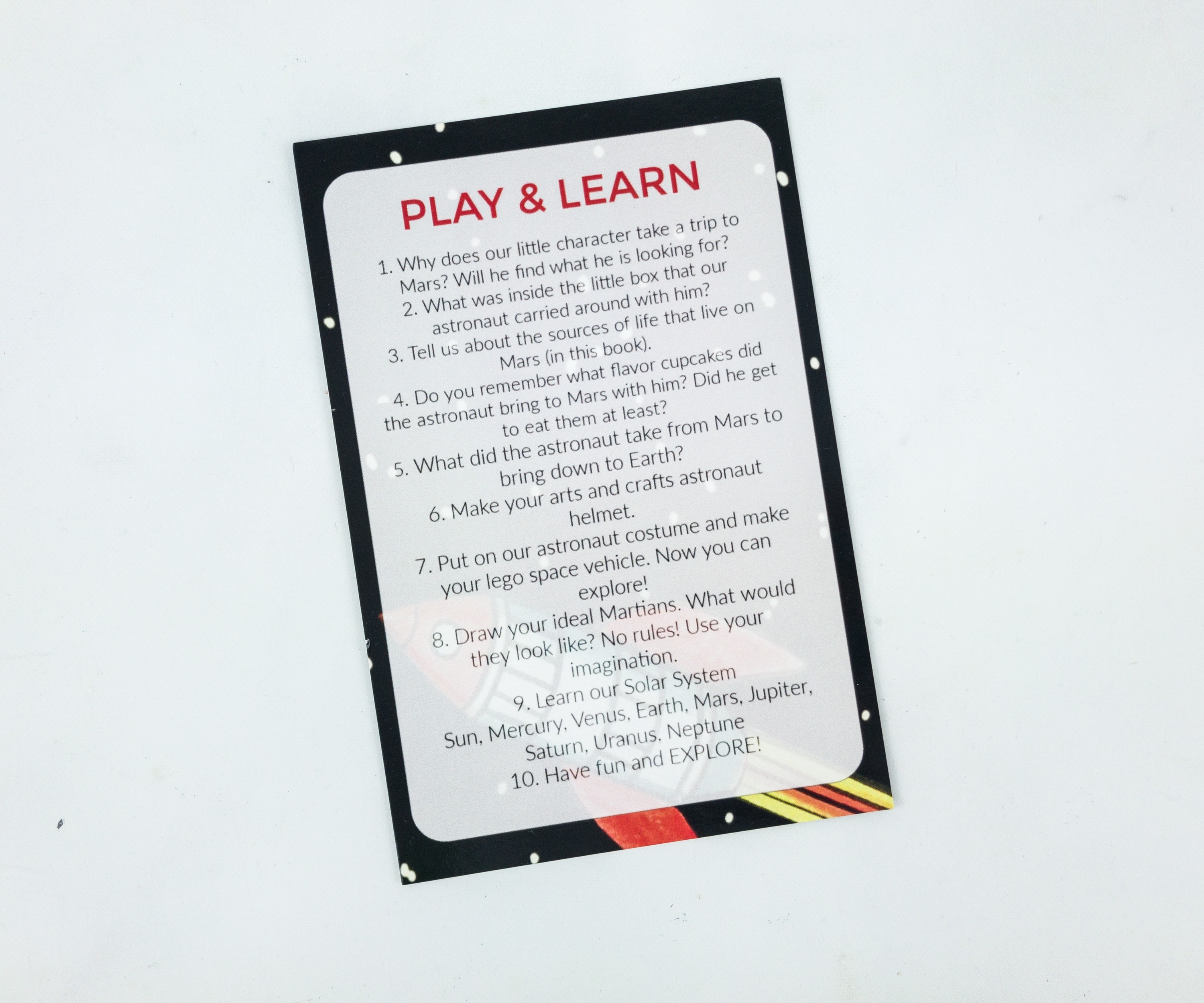 The other side of the card contains questions about the featured theme for this box. It's a good conversation starter that can also help fuel up my son's interest in the book and the items.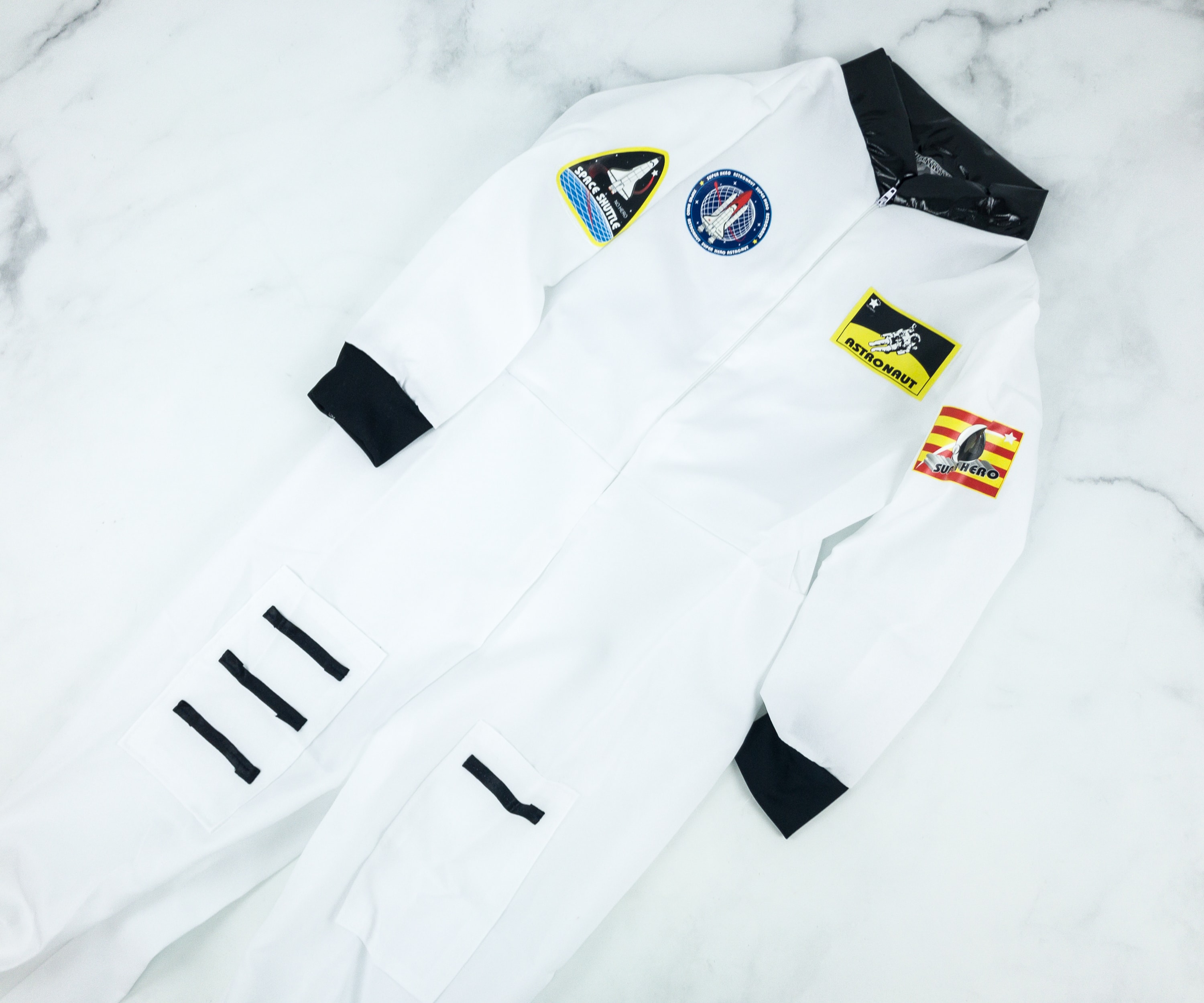 A spacesuit is included in the box!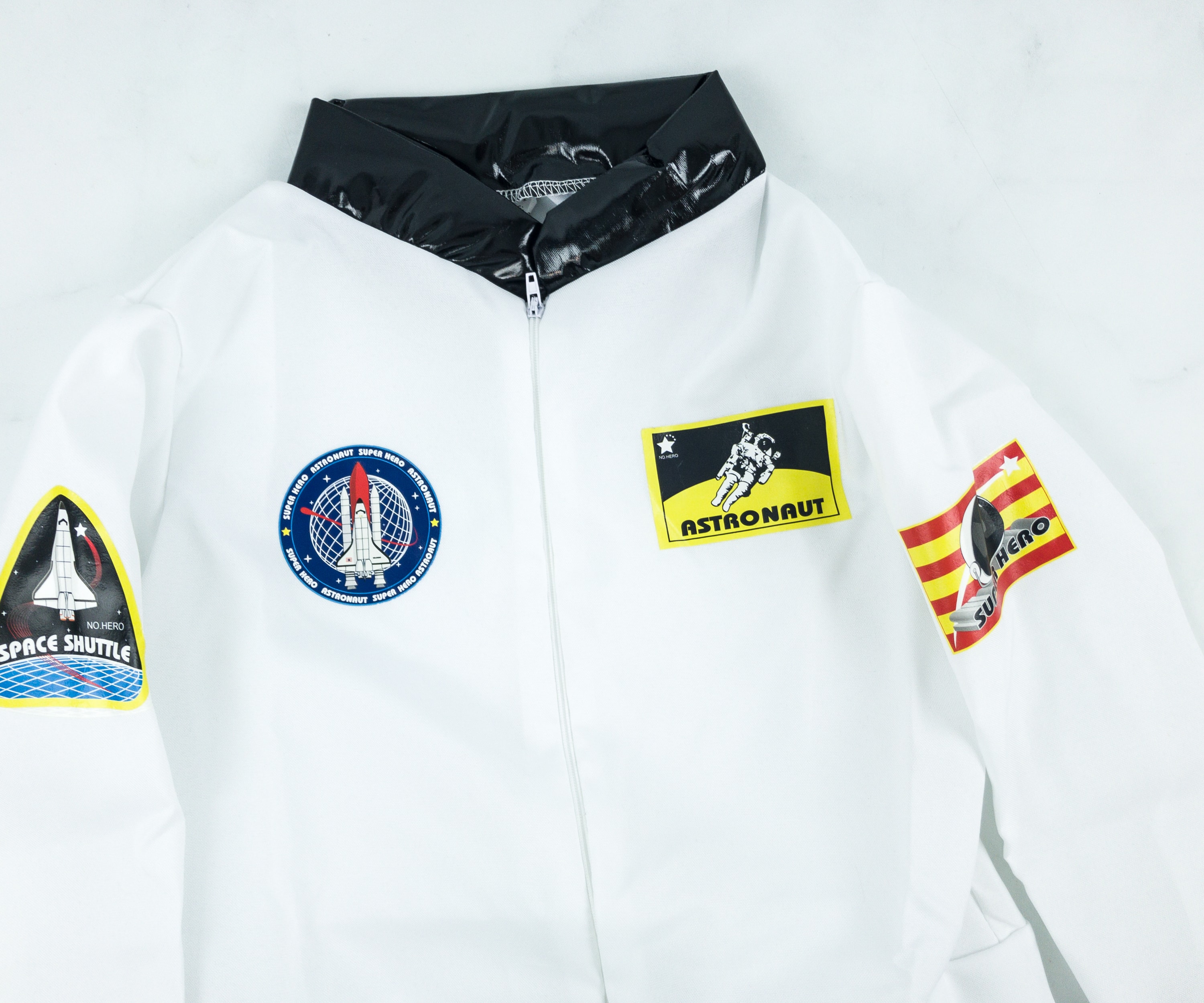 Several patches are attached to it. Our favorite is the Superhero Astronaut patch!
Here's a suspender that is also a part of the Astronaut Suit!
My son tried it on, and it fits him well! He's ready to explore outer space! ?
To complete his look, they also included an Astronaut Helmet, and we only need to cut it out!
My son immediately worked on with his helmet, while wearing his spacesuit!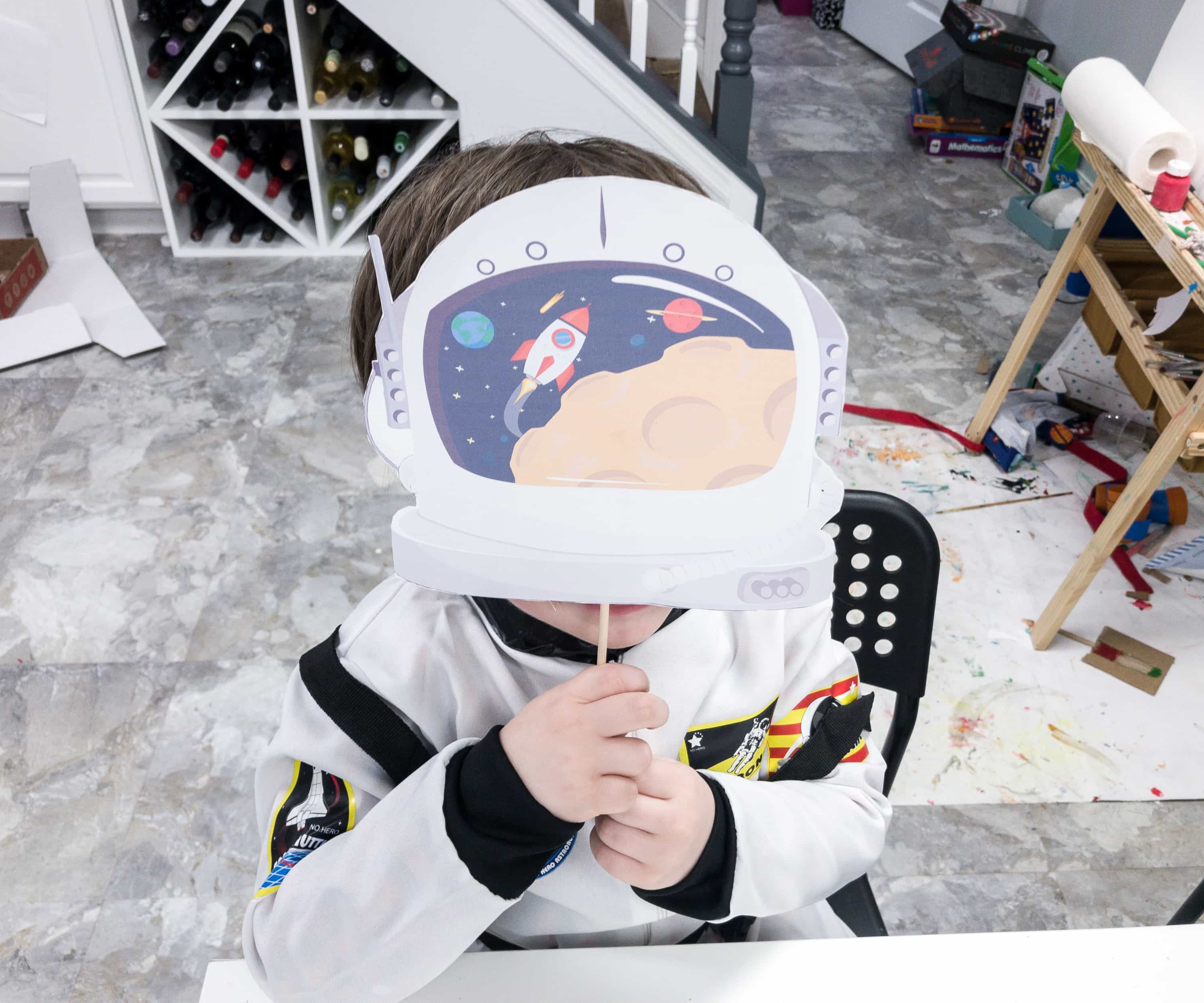 He glued the stick to the bottom end of the helmet so he can hold it up, and it will look like he's wearing it.
There's also a green-capped tube included in the box.
Something is inside the tube and it seems like an image of an astronaut! Or an alien!!! ?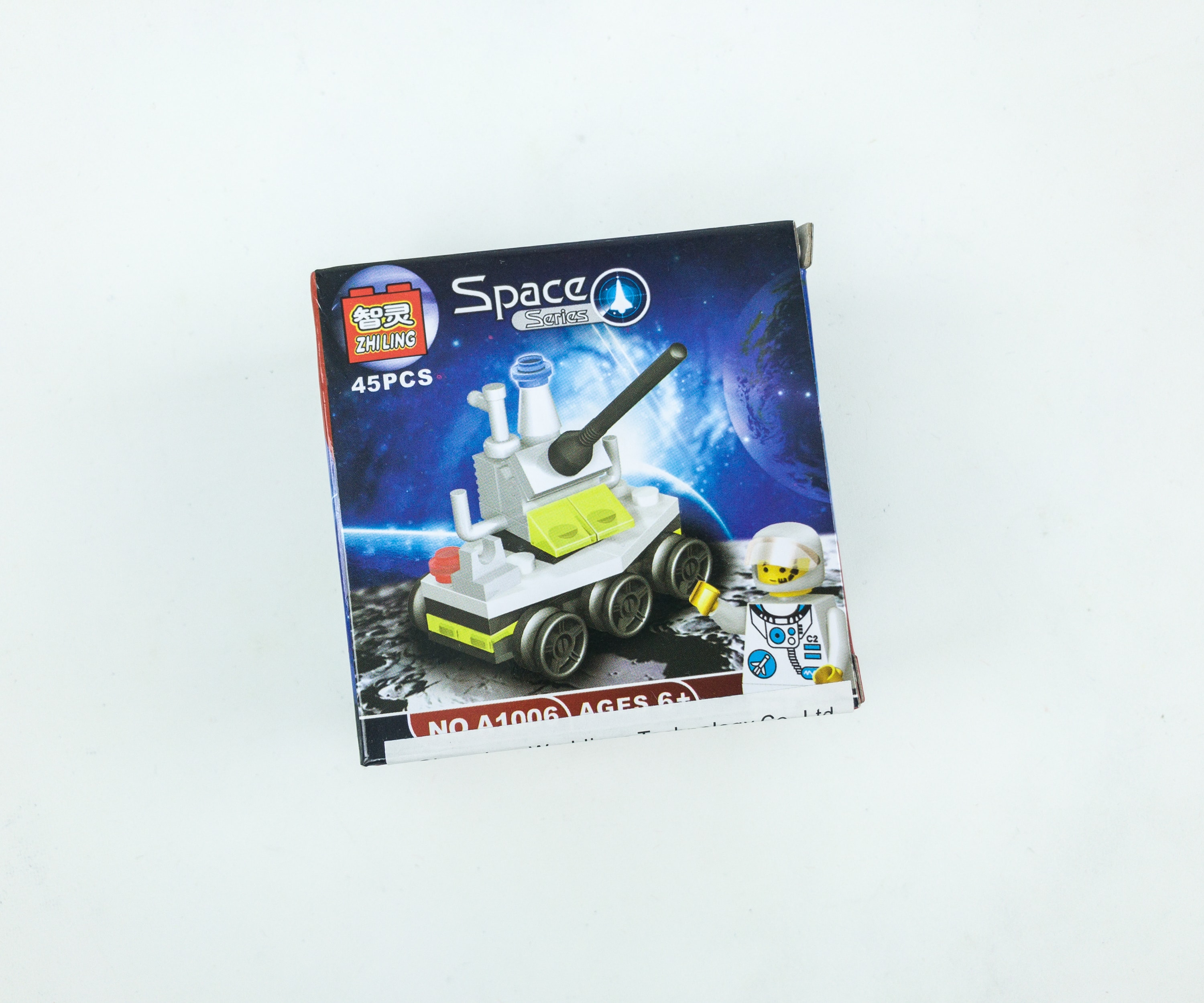 There's also a knock-off Lego space vehicle!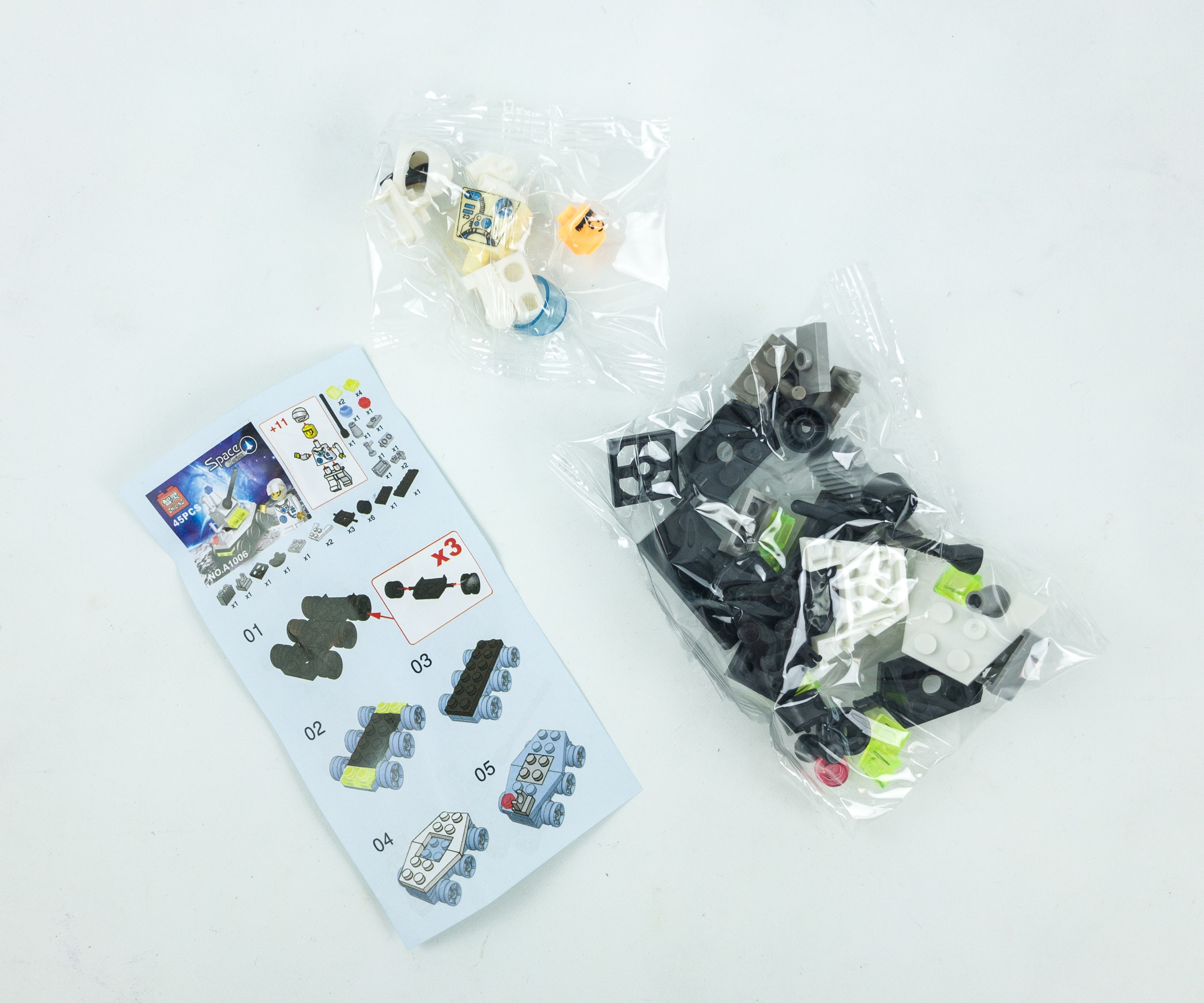 The toy comes with complete instructions, as well as separate packages of the vehicle parts and the astronaut.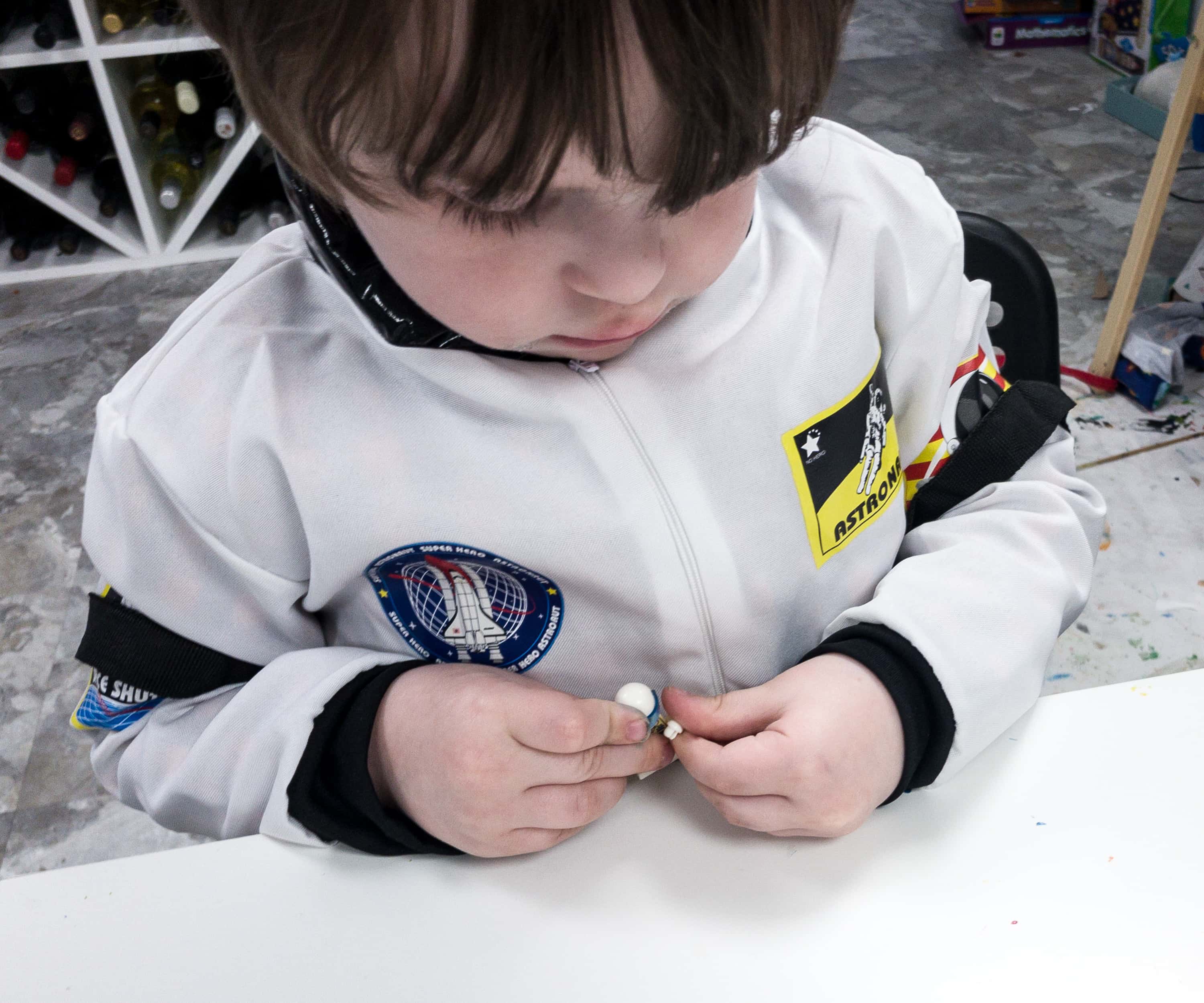 My son worked with completing the astronaut first.
Then, he proceeded to build the vehicle.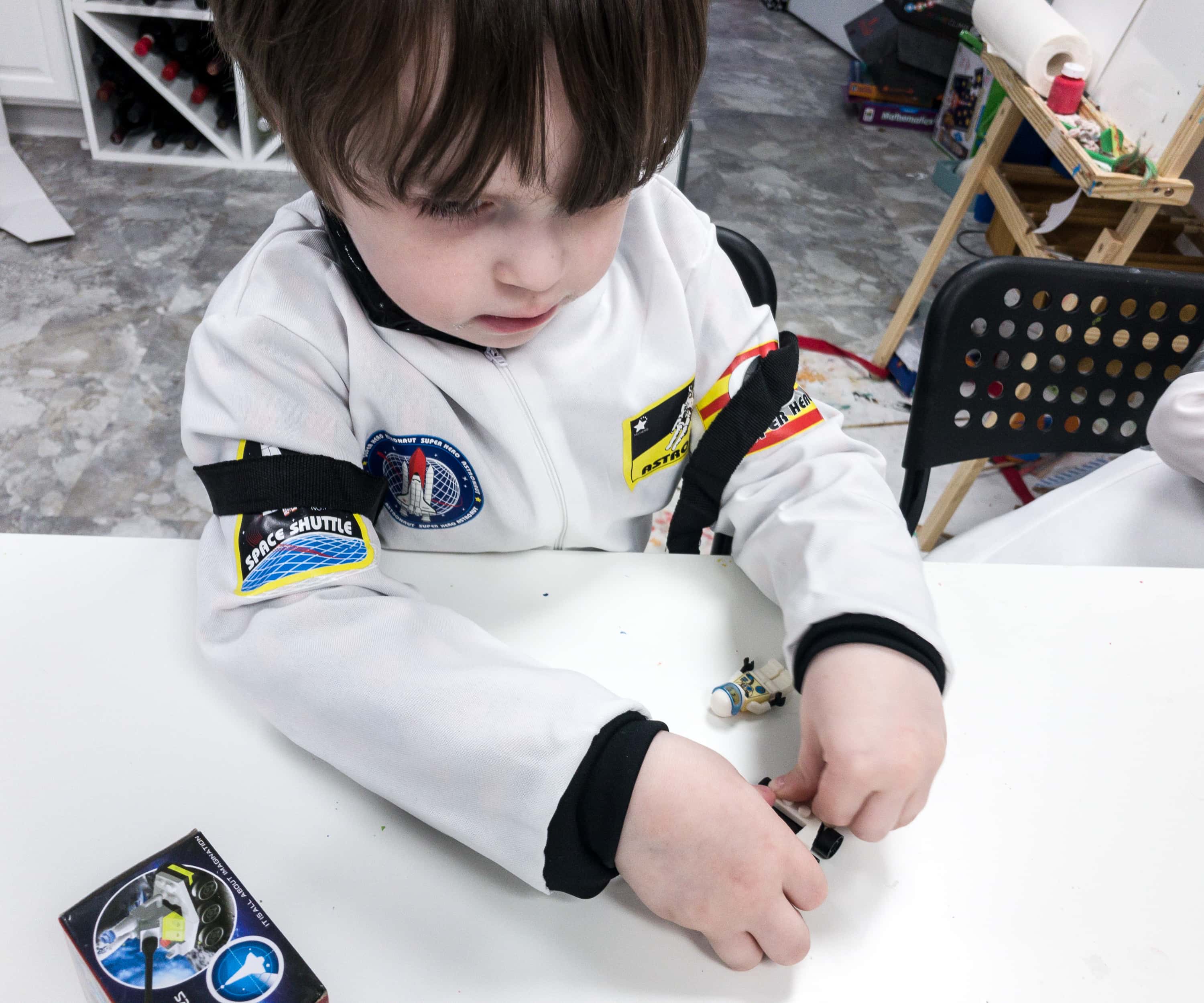 He enjoyed building the Lego toy while still wearing his spacesuit!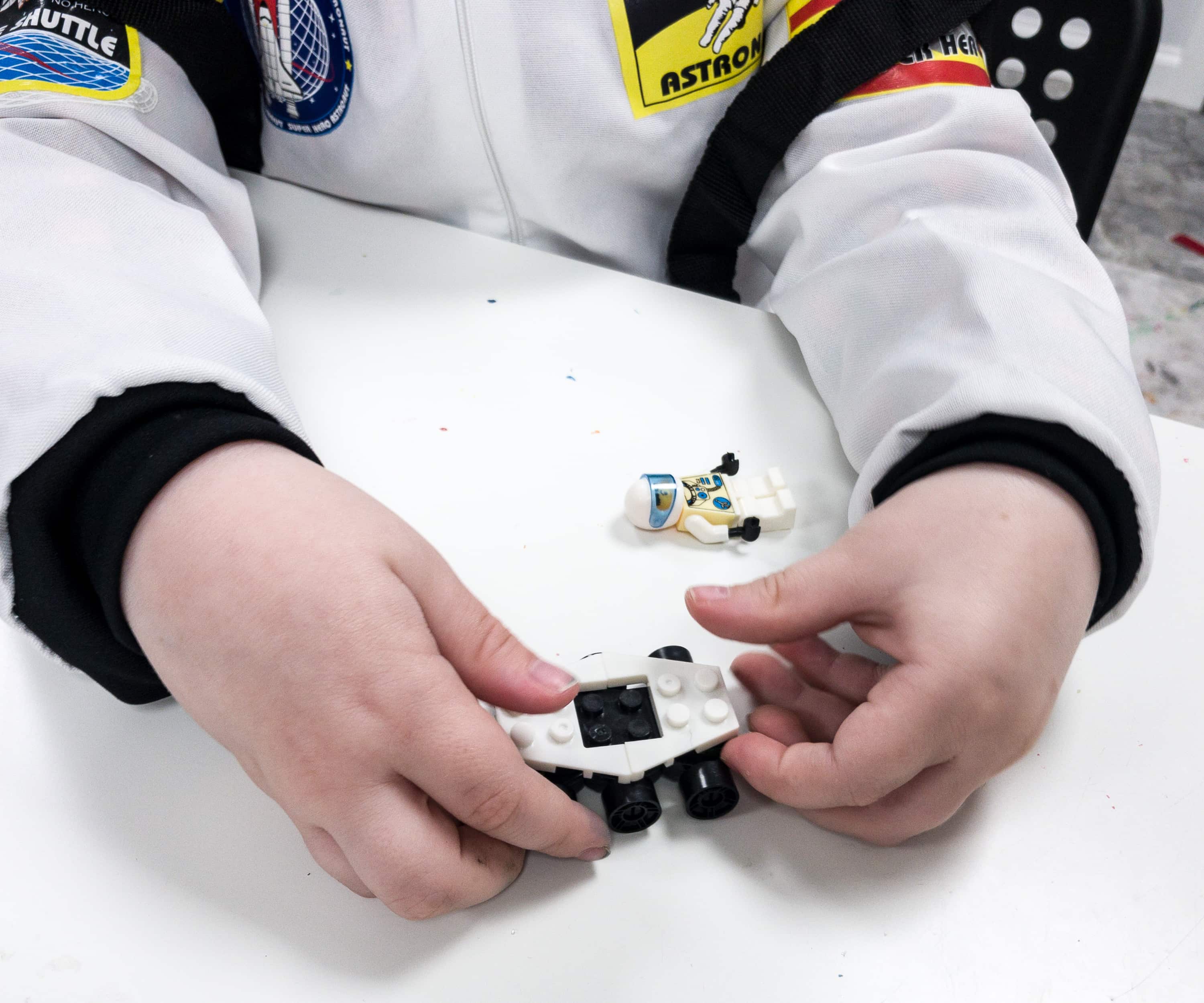 Just a few parts left to attach and he's almost done!
Here's the completed Lego space vehicle and astronaut! It was really fun and easy to build!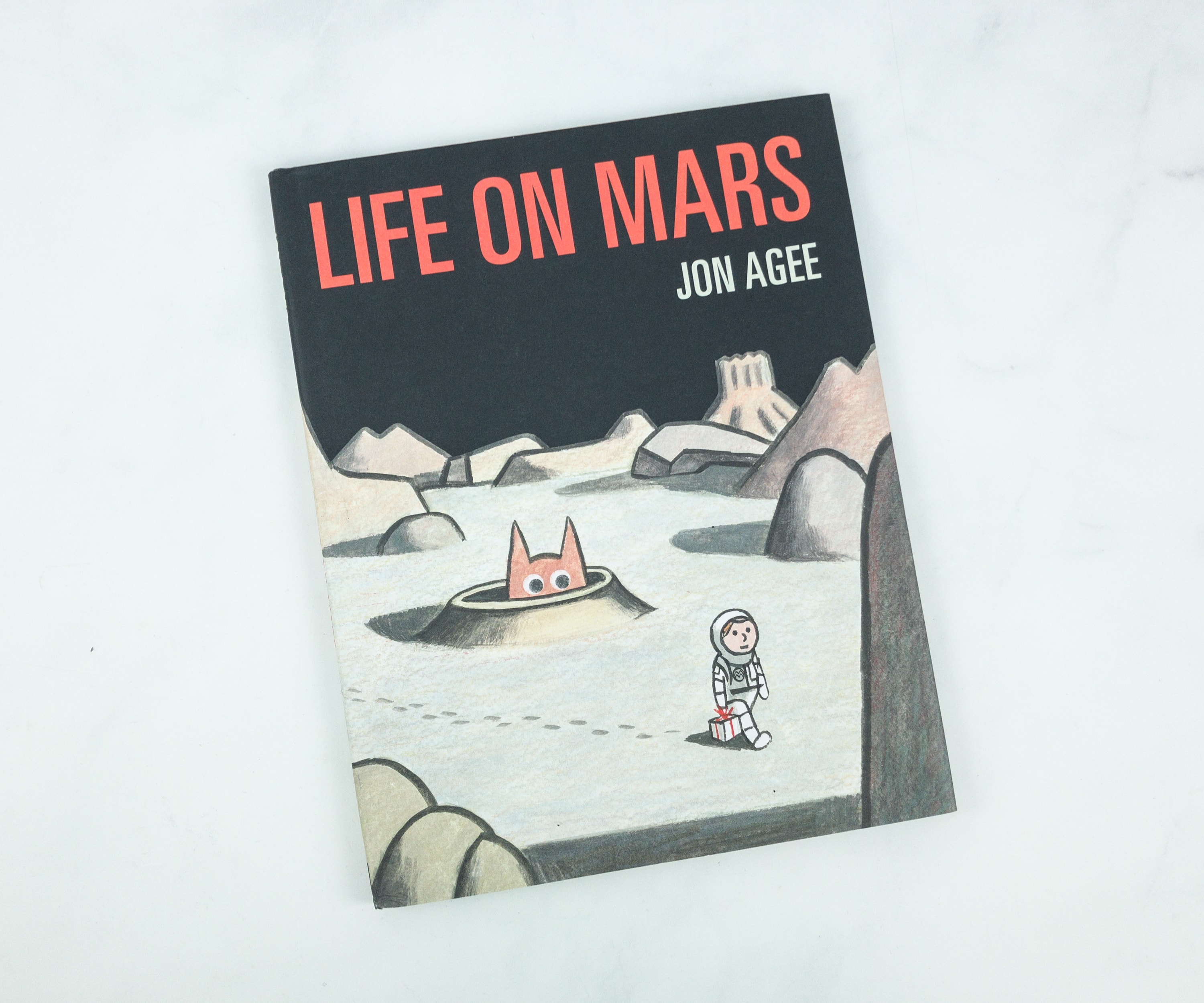 Life On Mars by Jon Agee ($14.43)
In this sneaky, silly picture book for fans of Oliver Jeffers and Jon Klassen, an intrepid—but not so clever—space explorer is certain he's found the only living thing on Mars

A young astronaut is absolutely sure there is life to be found on Mars. He sets off on a solitary mission, determined to prove the naysayers wrong. But when he arrives, equipped with a package of cupcakes as a gift, he sees nothing but a nearly barren planet. Finally, he spies a single flower and packs it away to take back to Earth as proof that there is indeed life on Mars. But as he settles in for the journey home, he cracks open his cupcakes—only to discover that someone has eaten them all!

Readers will love being in on the secret: Unbeknownst to the explorer, a Martian has been wandering through the illustrations the whole time—and he got himself a delicious snack along the way.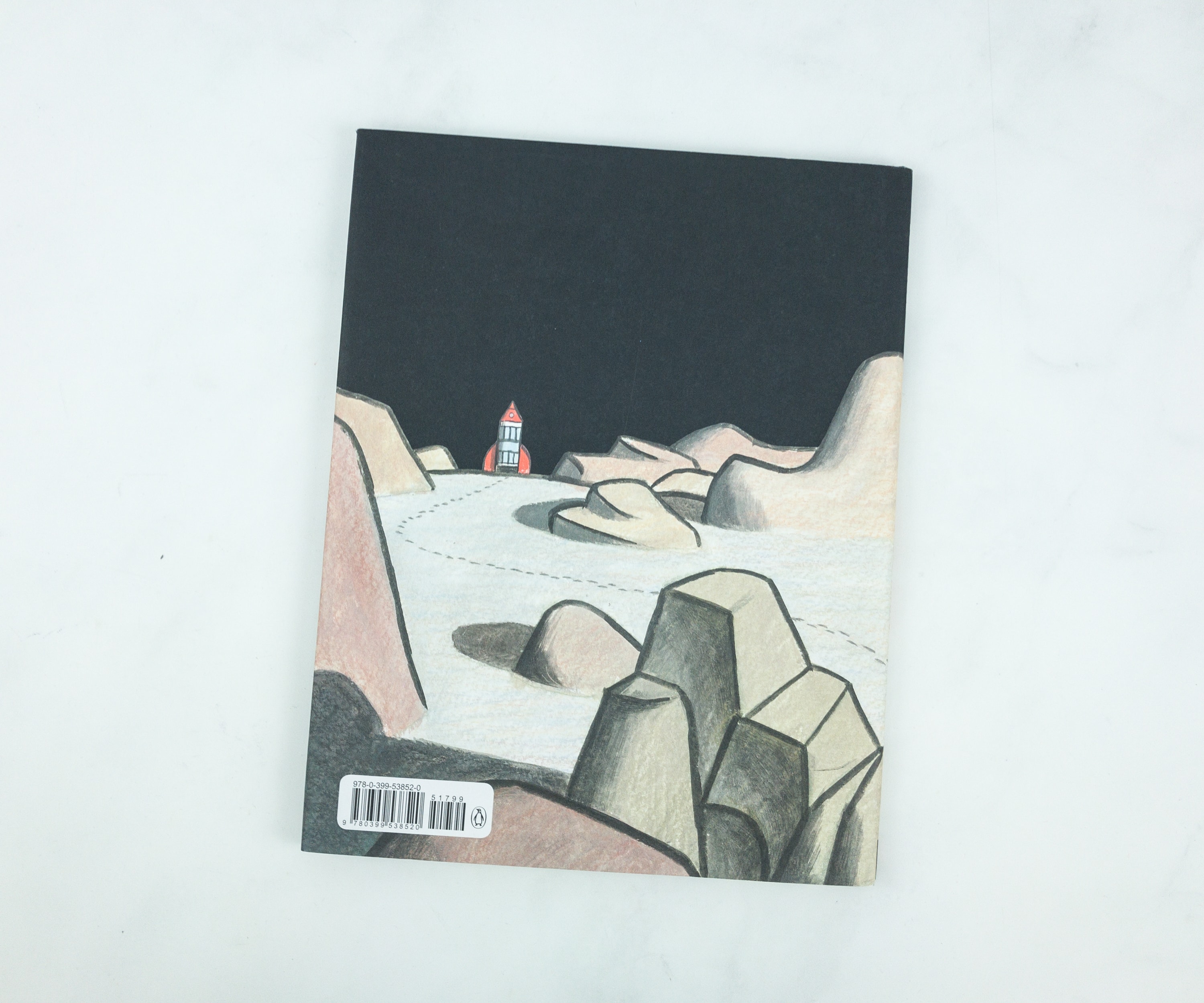 Of course, the book this month is about a space adventure!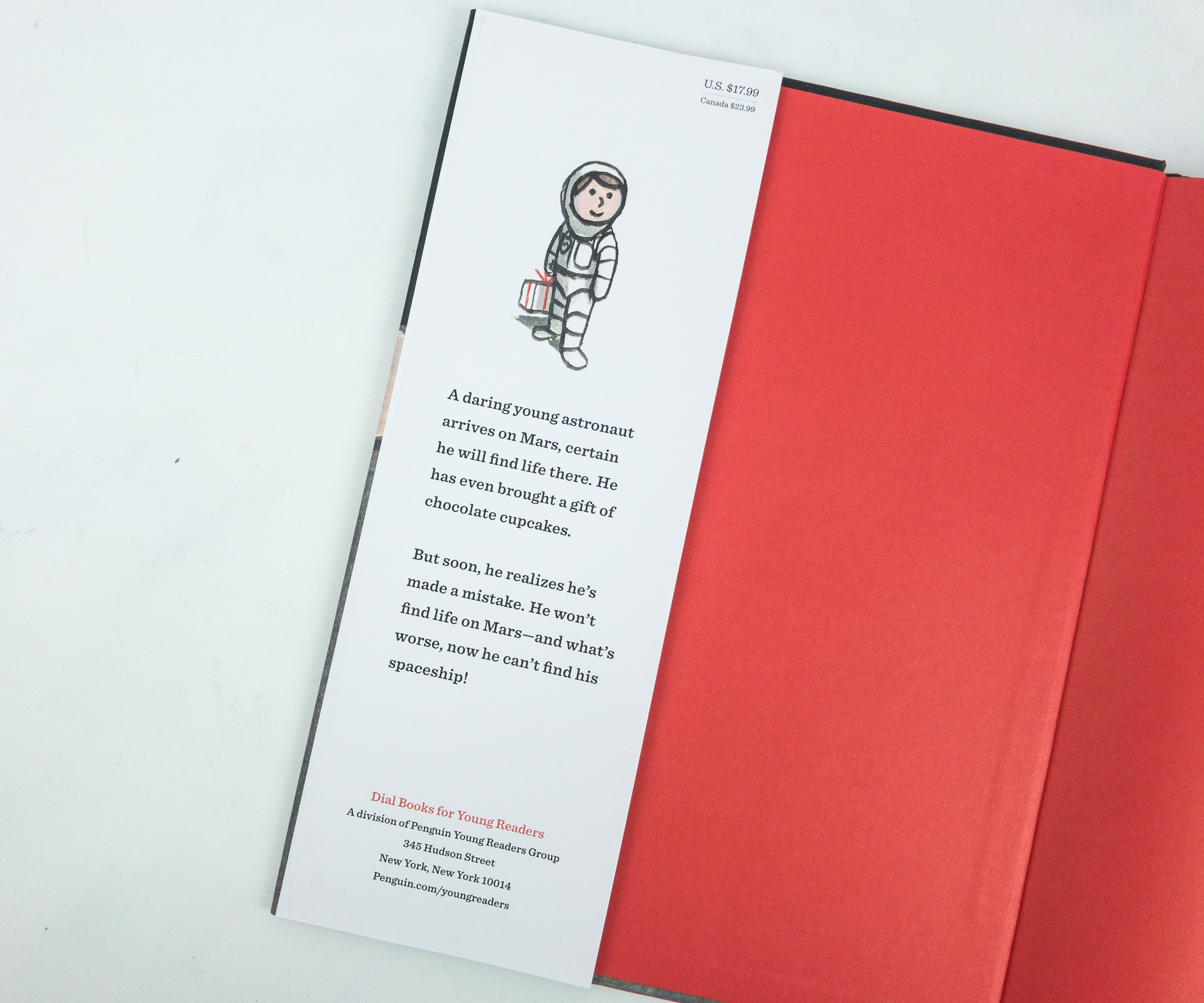 Have you ever wondered how it's like to live on another planet? Maybe this book could give us an idea!
The young astronaut wants to prove that there is indeed life on the planet Mars.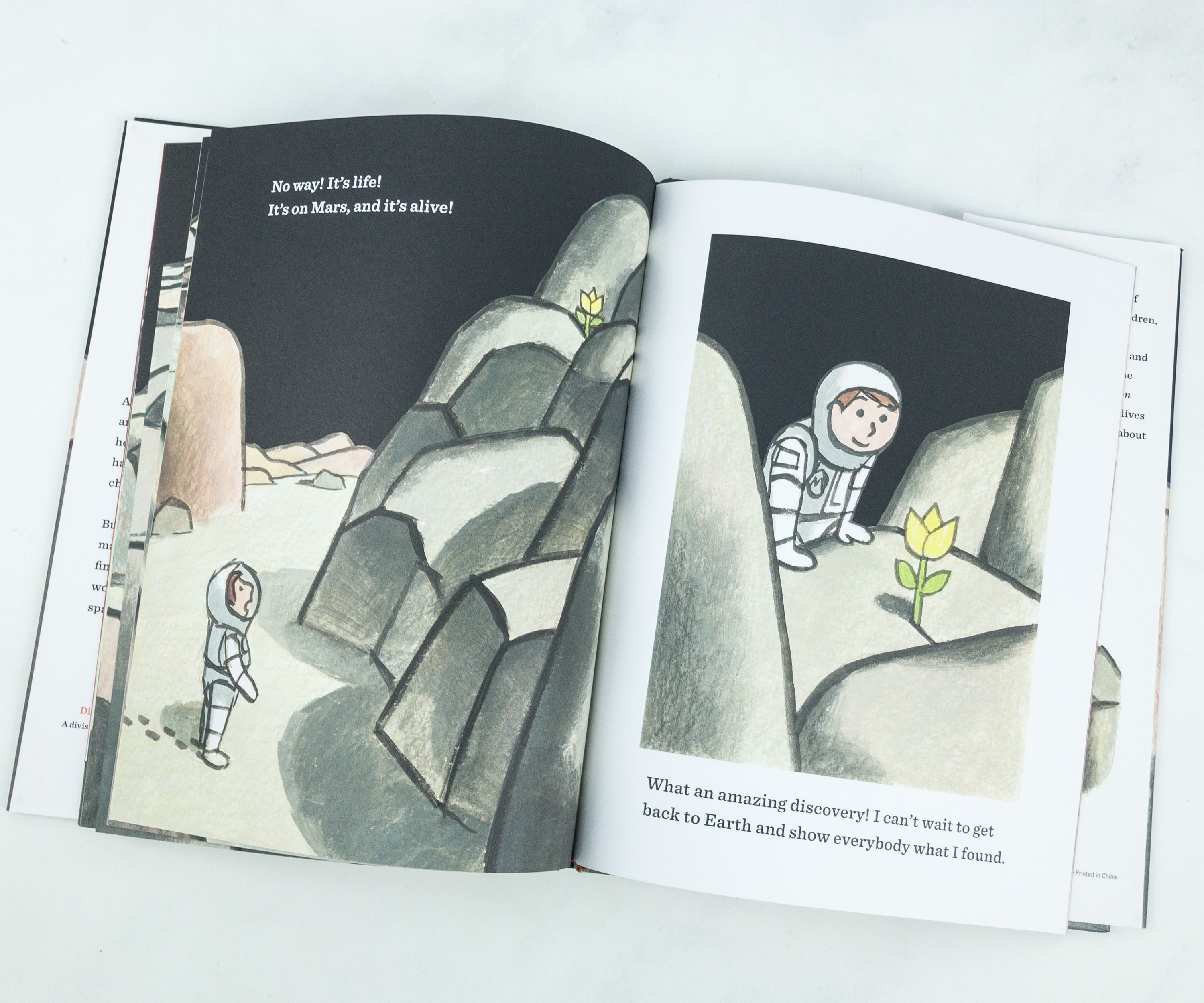 As he explores the planet, he found a living flower!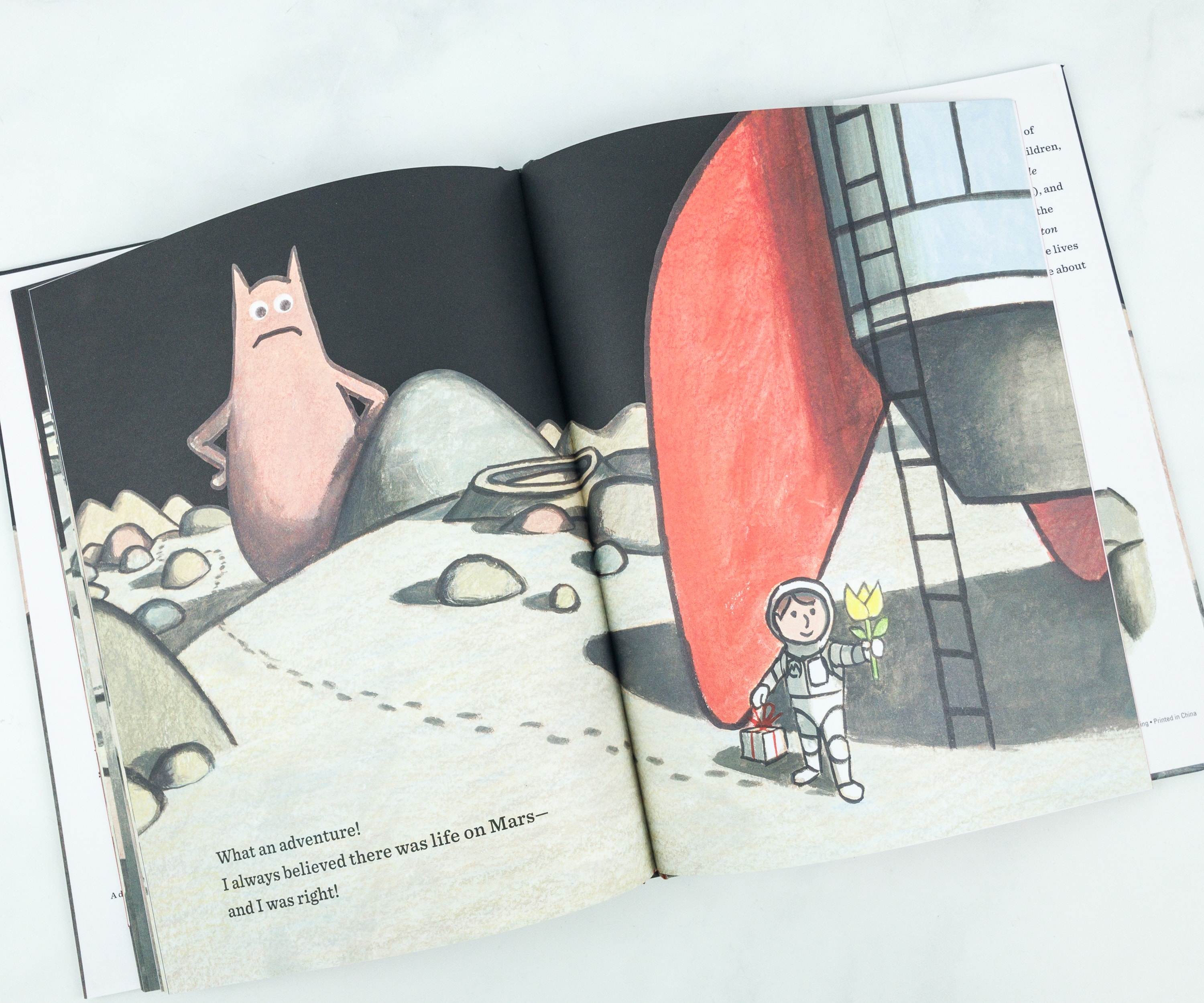 Unbeknownst to him, there's a Martian that's been wandering around!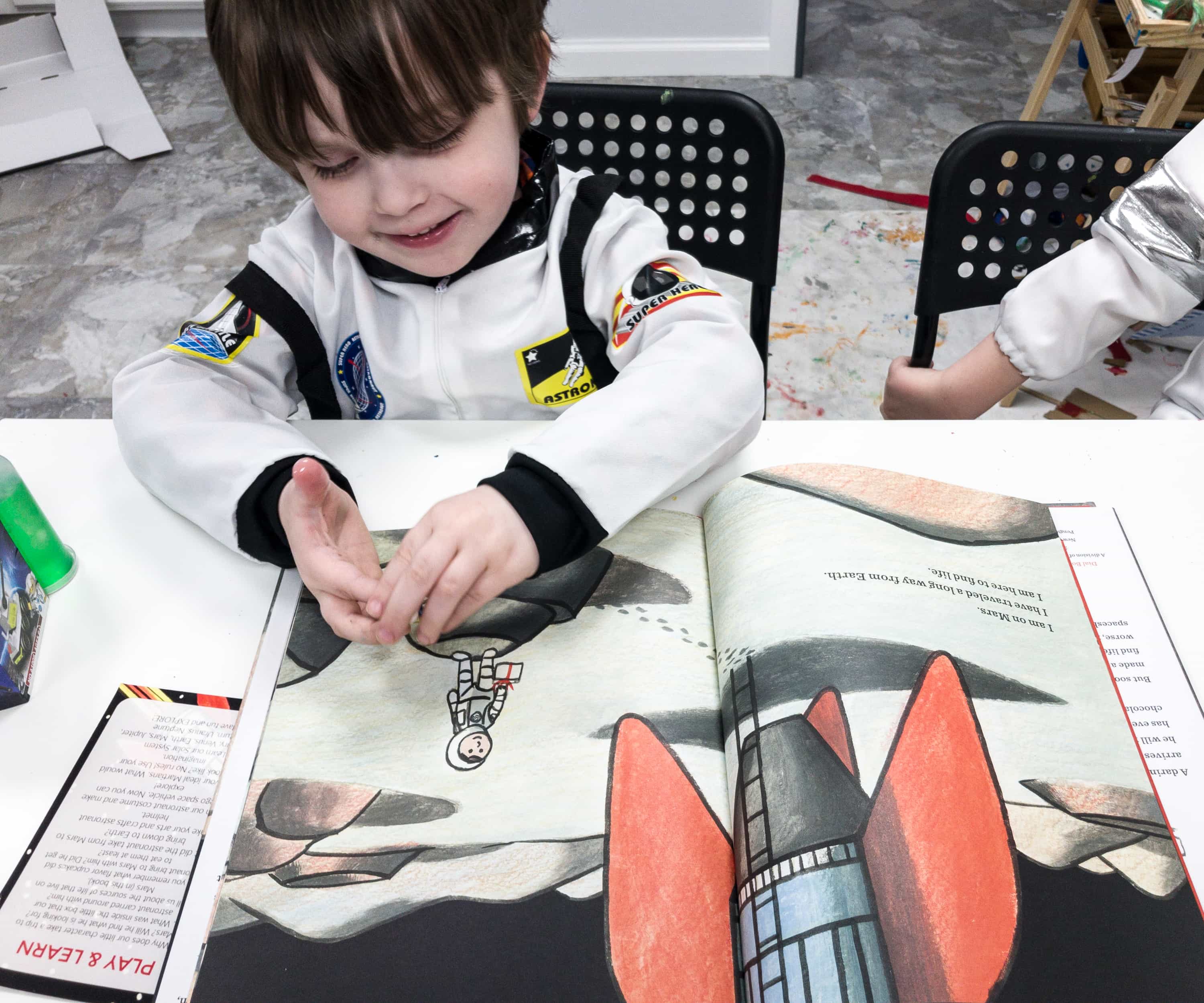 My kids love the story, and they're even trying to prove that the young astronaut is right, that there's life on Mars!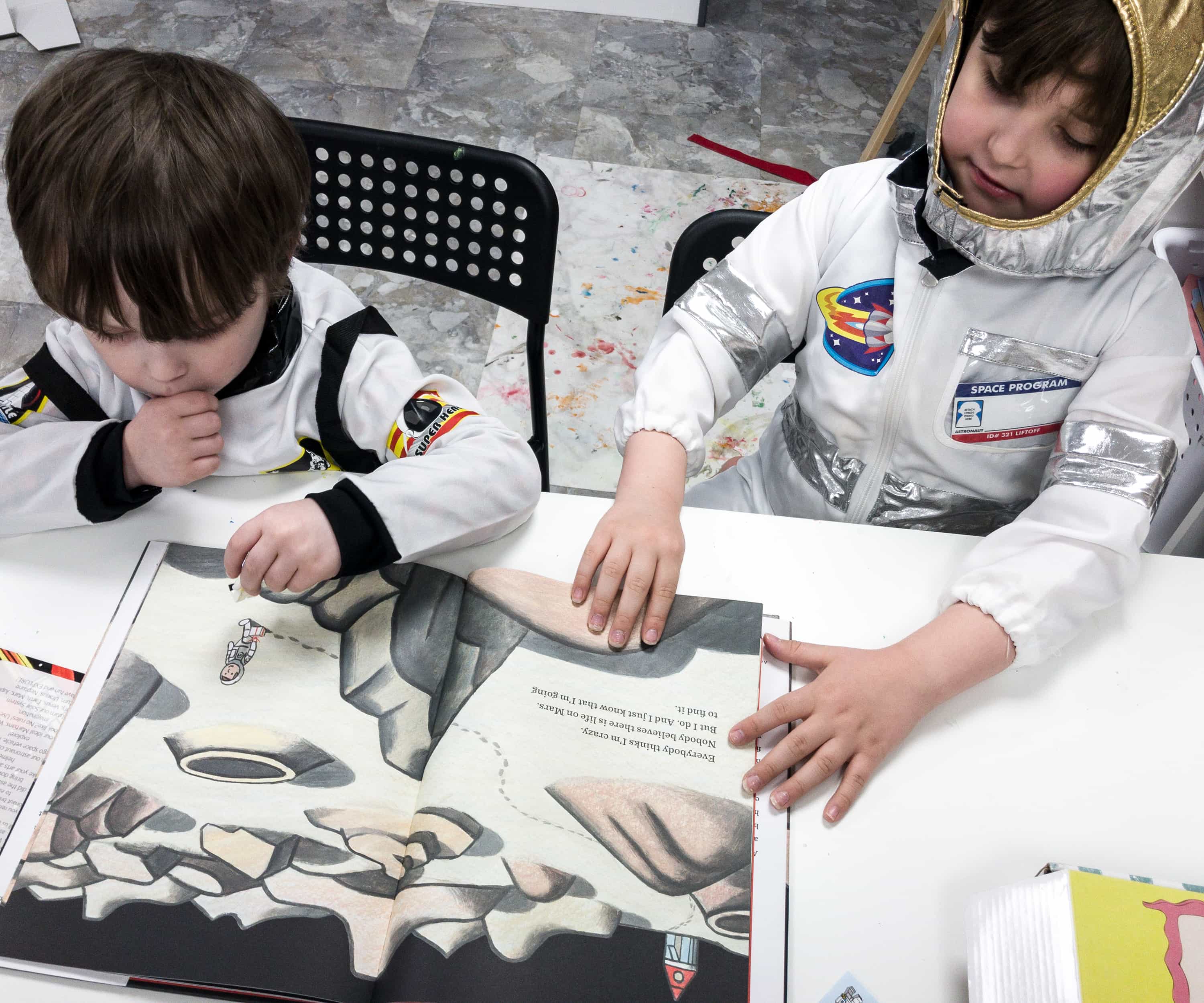 Also, they're fascinated with outer space, so this book really appealed to both of them, they even explored the book both wearing their spacesuits.
My kids loved reading about outer space and celestial bodies, that's why they got really excited when they found out this month's theme. The spacesuit is a great inclusion, it fits my son well! Overall, we enjoyed the experience! I mean, who wouldn't with all these cute costumes and fun reads? The kids are really looking forward to the next box and the next awesome theme they're going to explore! This is such a great box if you want to help kids enhance their creativity and imagination while cultivating their love for reading!
What do you think of this month's box?
Visit Little Bookish Wardrobe to subscribe or find out more!