LitJoy Middle Grade Crate is a quarterly book subscription box for middle-grade readers. For $34.99 you'll get two middle-grade books plus 3-5 bookish items, all themed together.
This box is the last Litjoy Middle Grade crate – we recommend Owlcrate Jr as a replacement.
DEAL: Save 10% with coupon code LITJOY10.
LitJoy also offers a young adult (ages 16+) subscription for $29.99 each, and each box comes with a book and 2-4 book-themed items.
Some of the items are sealed in plastic packaging while there are others kept in a black drawstring pouch.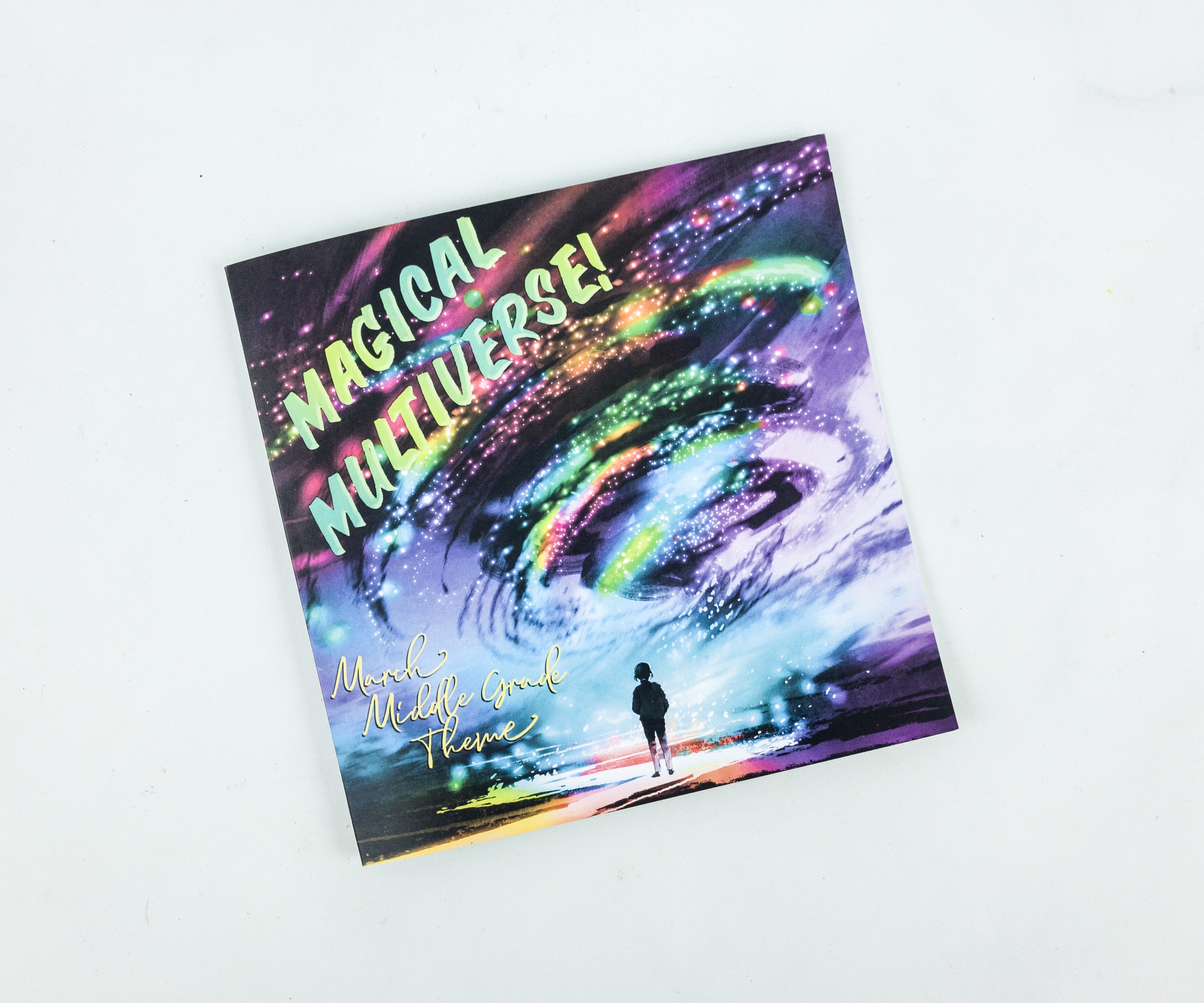 The theme this quarter is Magical Multiverse.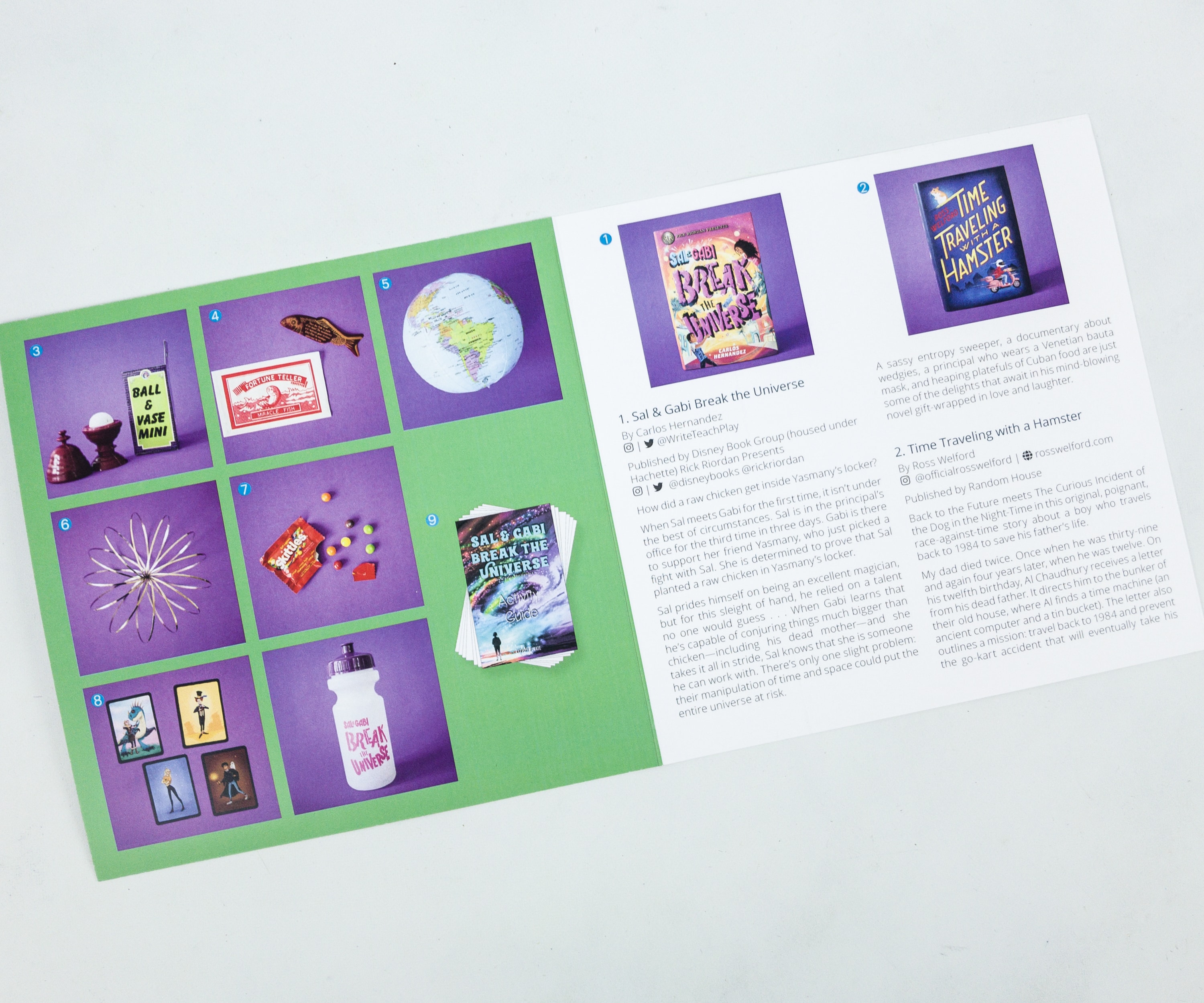 The info sheet has all the images of the books and the added items in the box.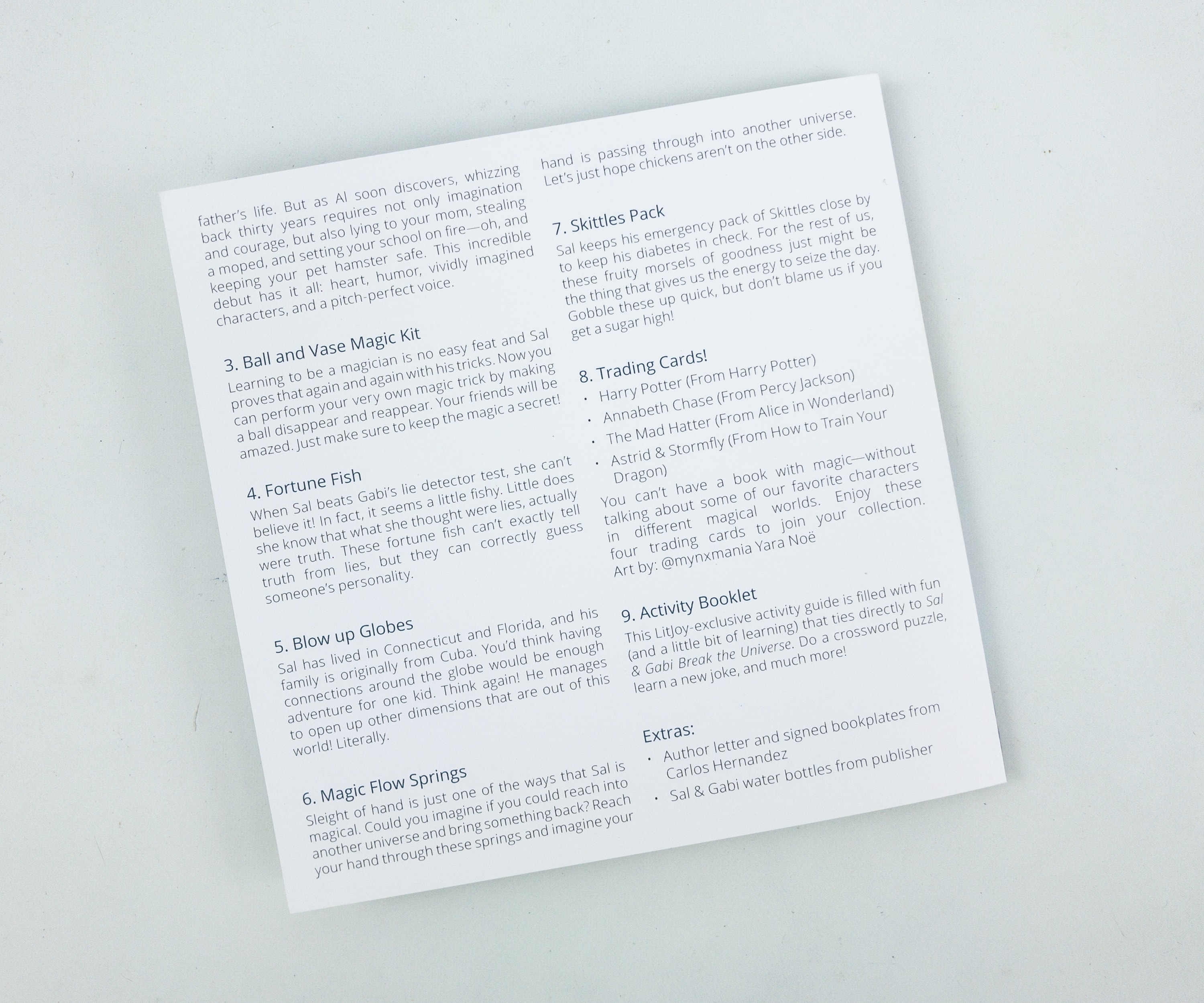 Plus it comes with a list of all the items and filled with loot info.
Everything in the Spring 2019 LitJoy Middle-Grade Crate!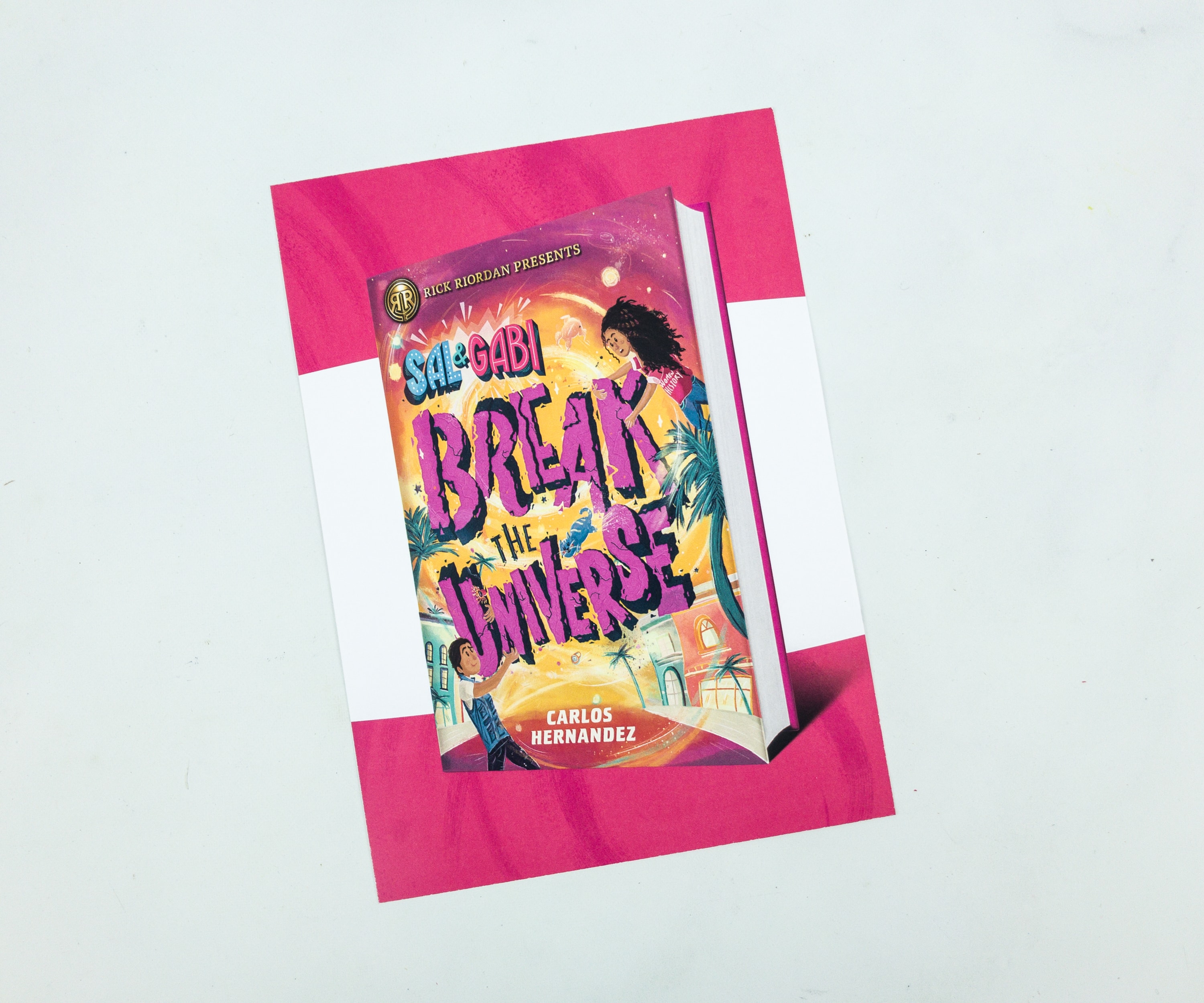 There's an info card featuring one of the books in the crate, Sal & Gabi Break the Universe.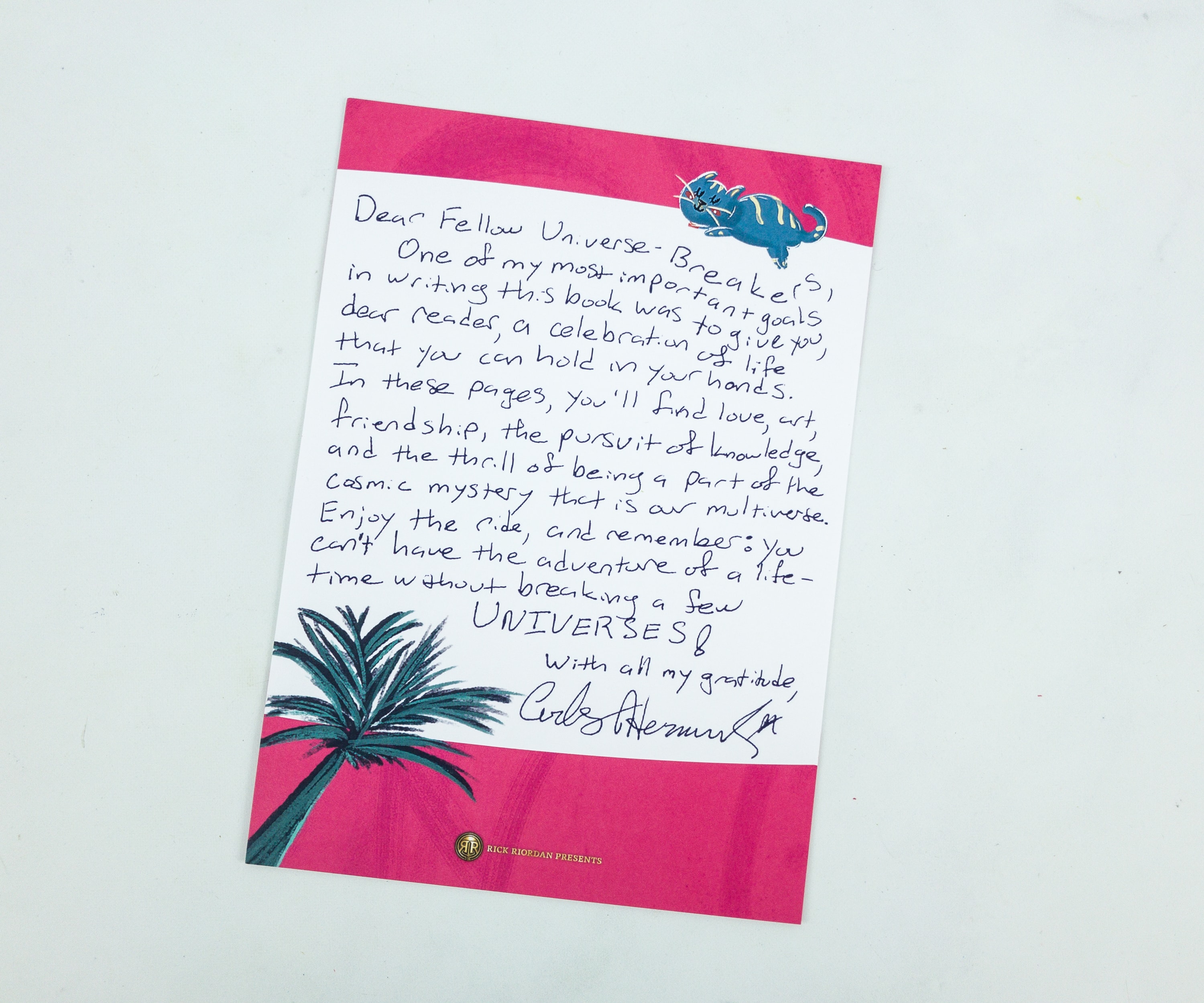 At the back of the card is a note from the author, Carlos Hernandez!
We even got an autograph from the author!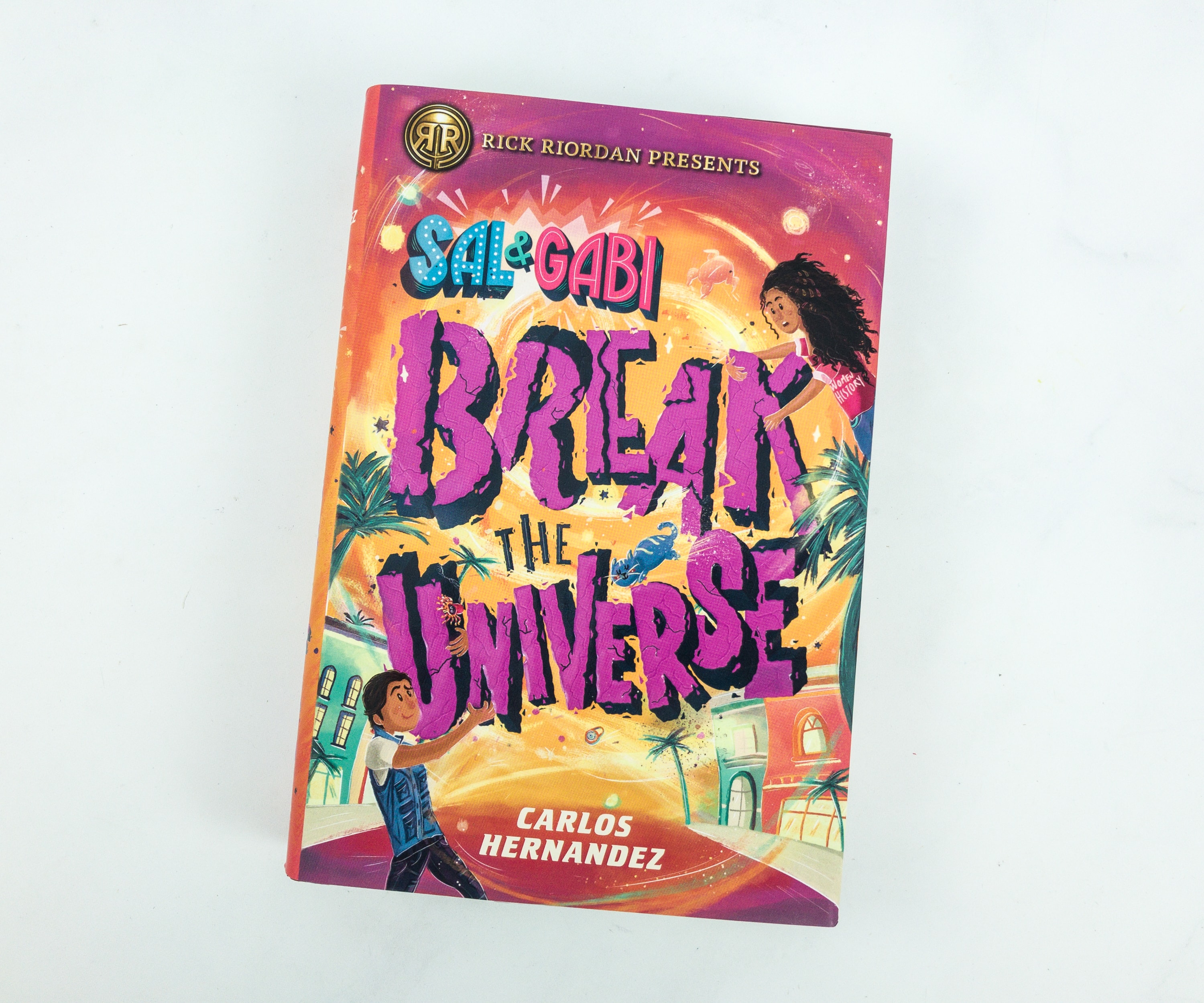 Sal & Gabi Break The Universe by Carlos Hernandez ($12.10)
Best-selling author Rick Riordan presents a brilliant sci-fi romp with Cuban influence that poses this question: What would you do if you had the power to reach through time and space and retrieve anything you want, including your mother, who is no longer living (in this universe, anyway)?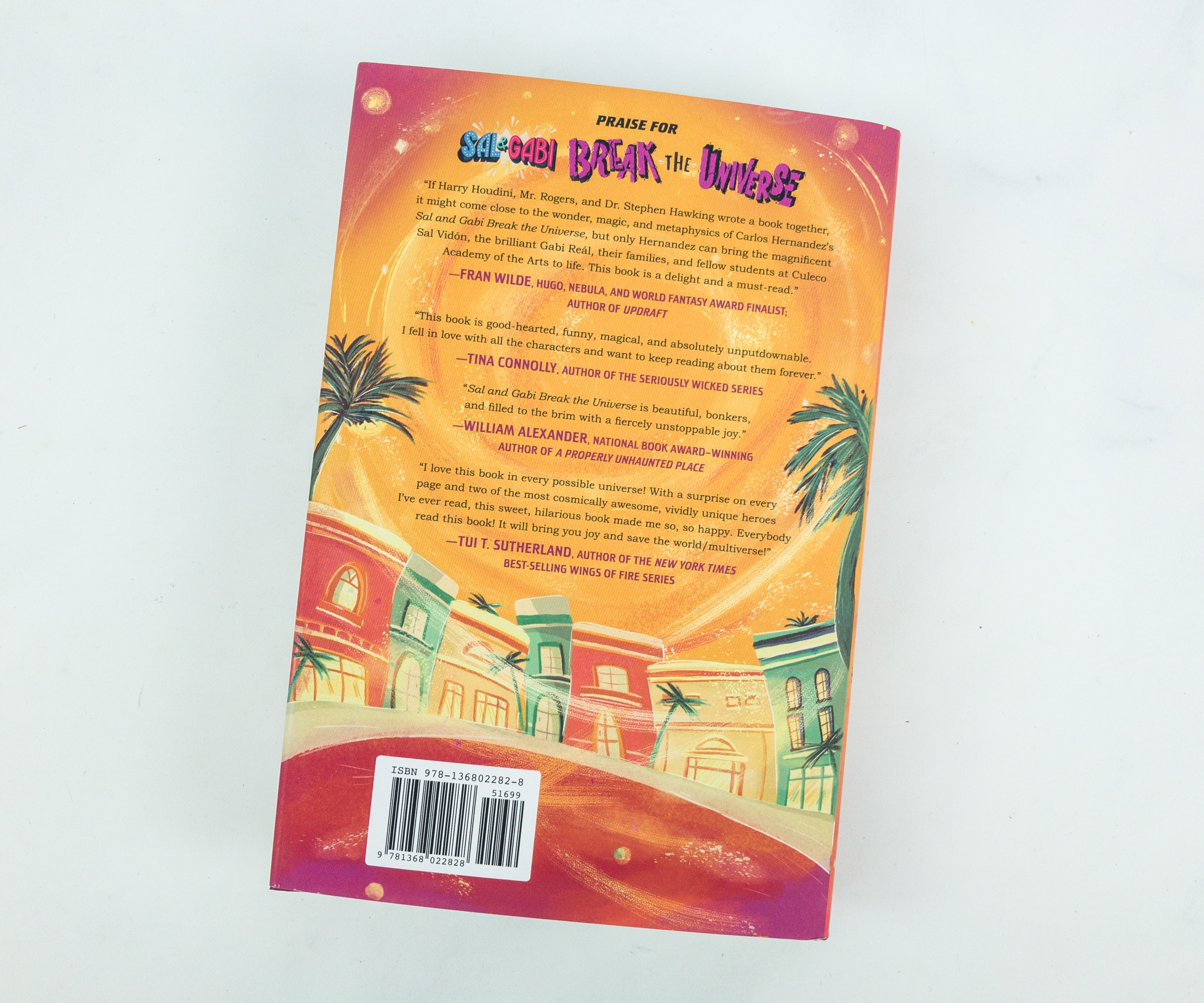 The back cover bears all the high praises for this book which made us more interested in it.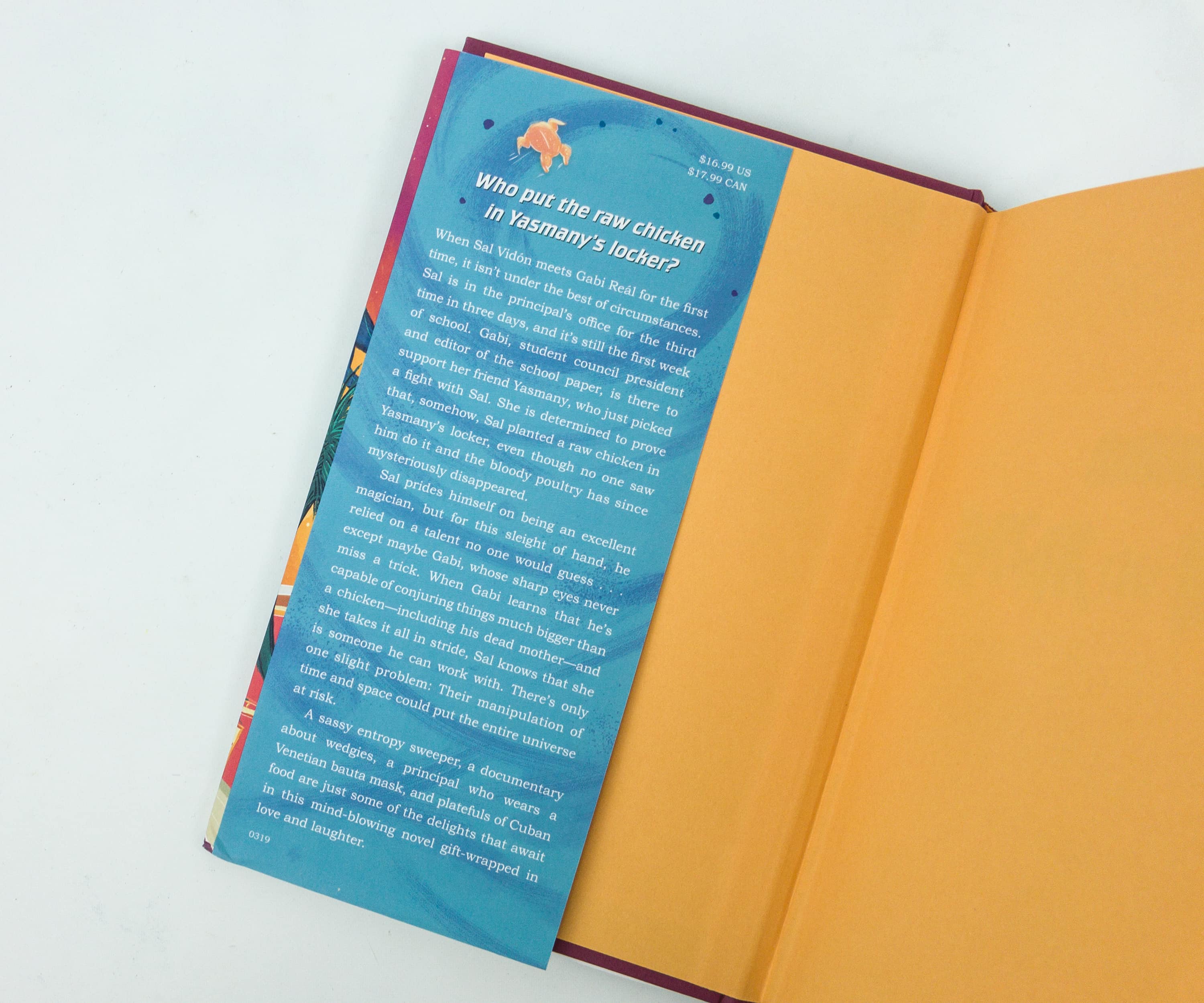 The inner flap of the book jacket holds the mysterious synopsis of the story.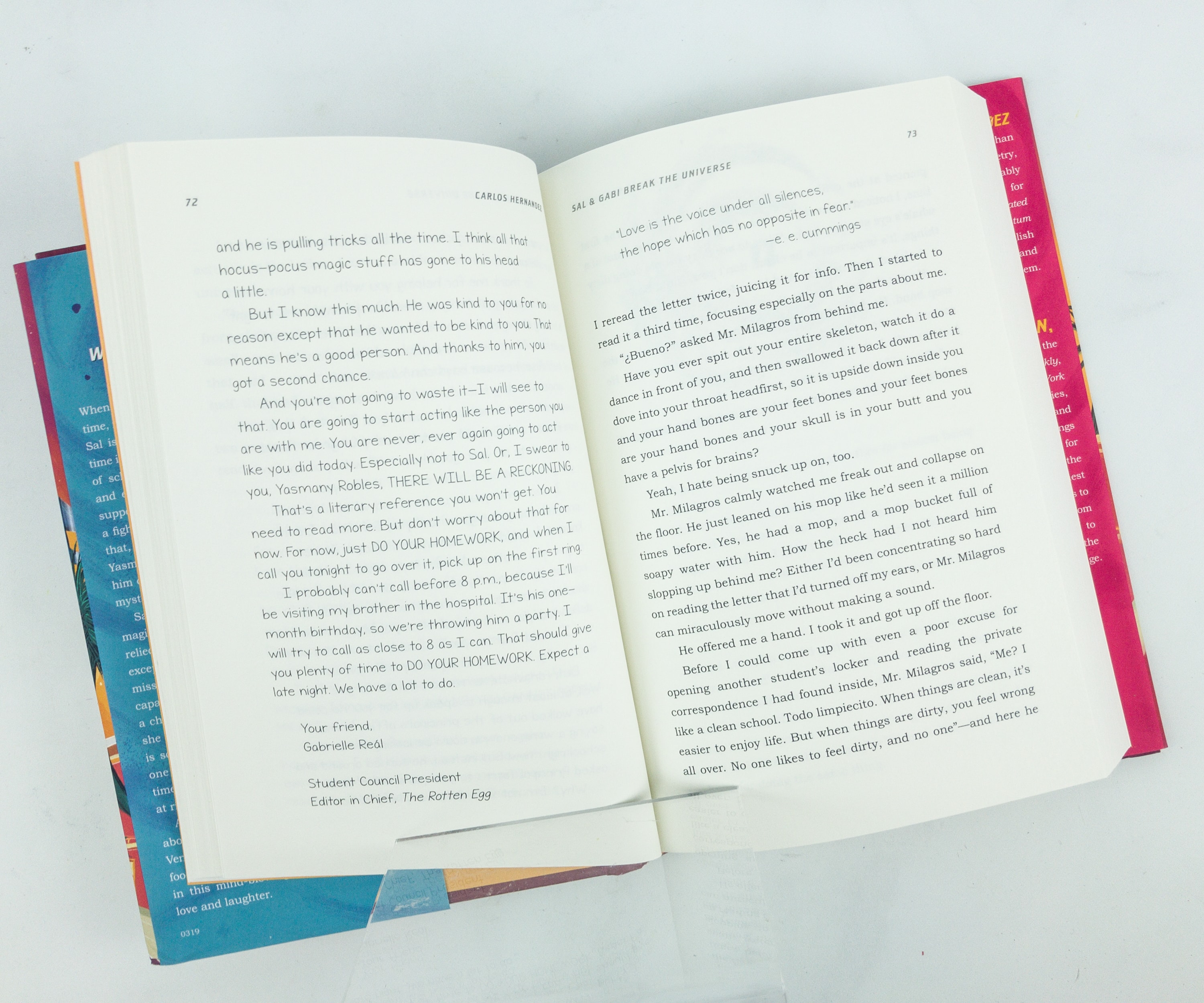 There were really funny parts, while some were heartwarming. It was a roller coaster of emotions!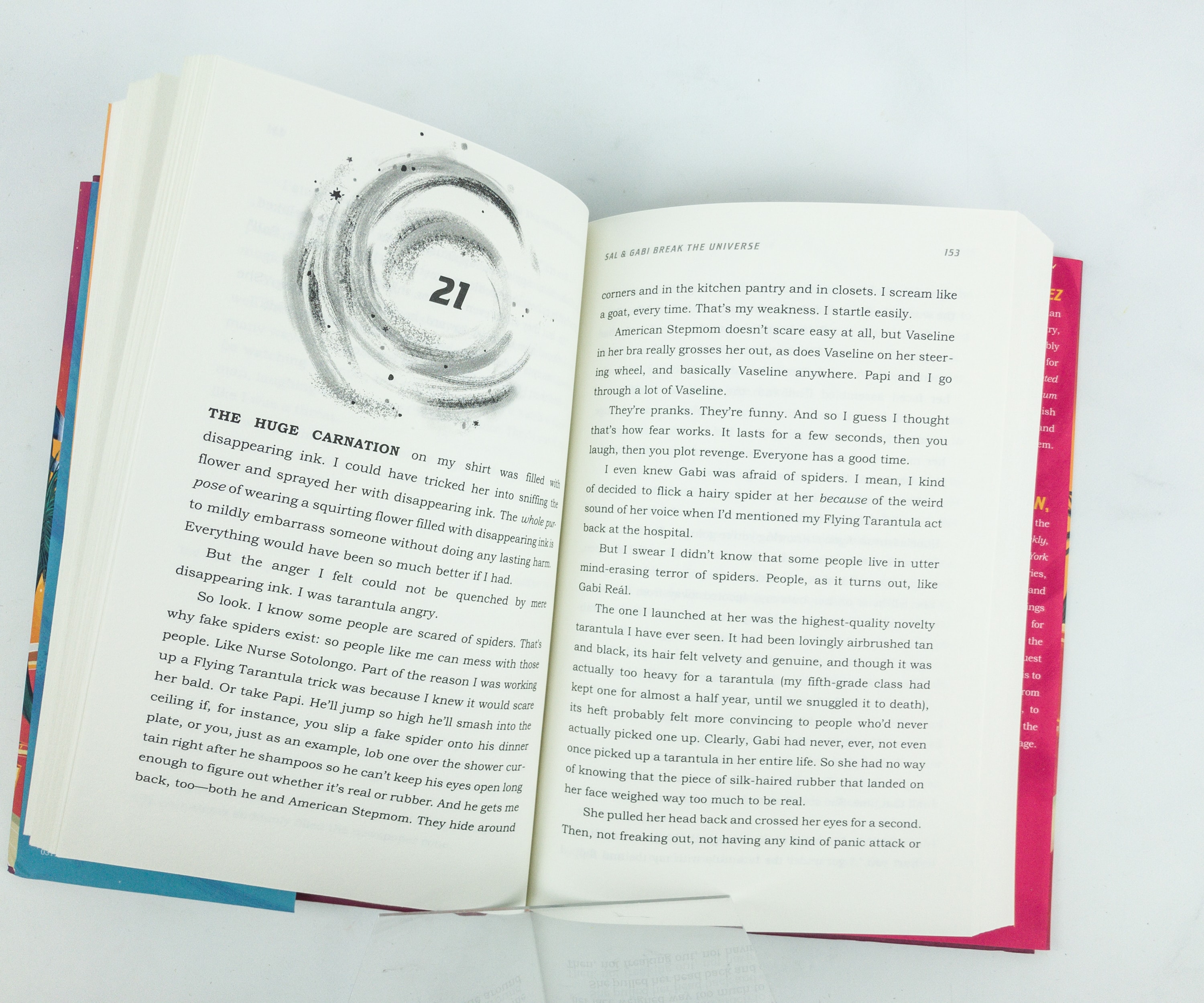 It was an adventurous ride reading about the clever teens finding their way through the challenges life throws their way. My daughter loved it!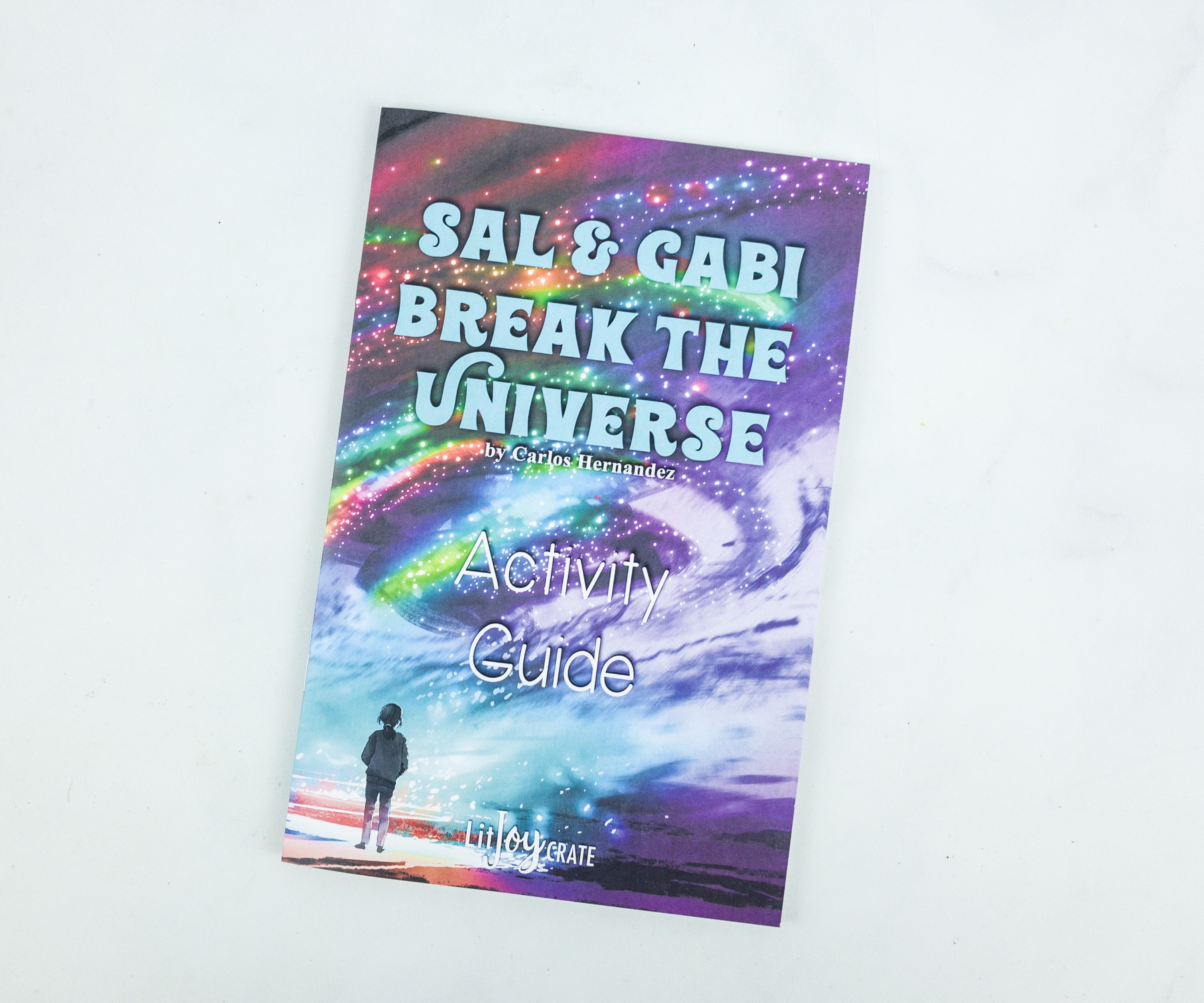 Activity Booklet. What made my kids enjoy the book more is this activity guide booklet. They really love reading books as well as doing some fun activities!
At the back of the booklet is a list of other books to love!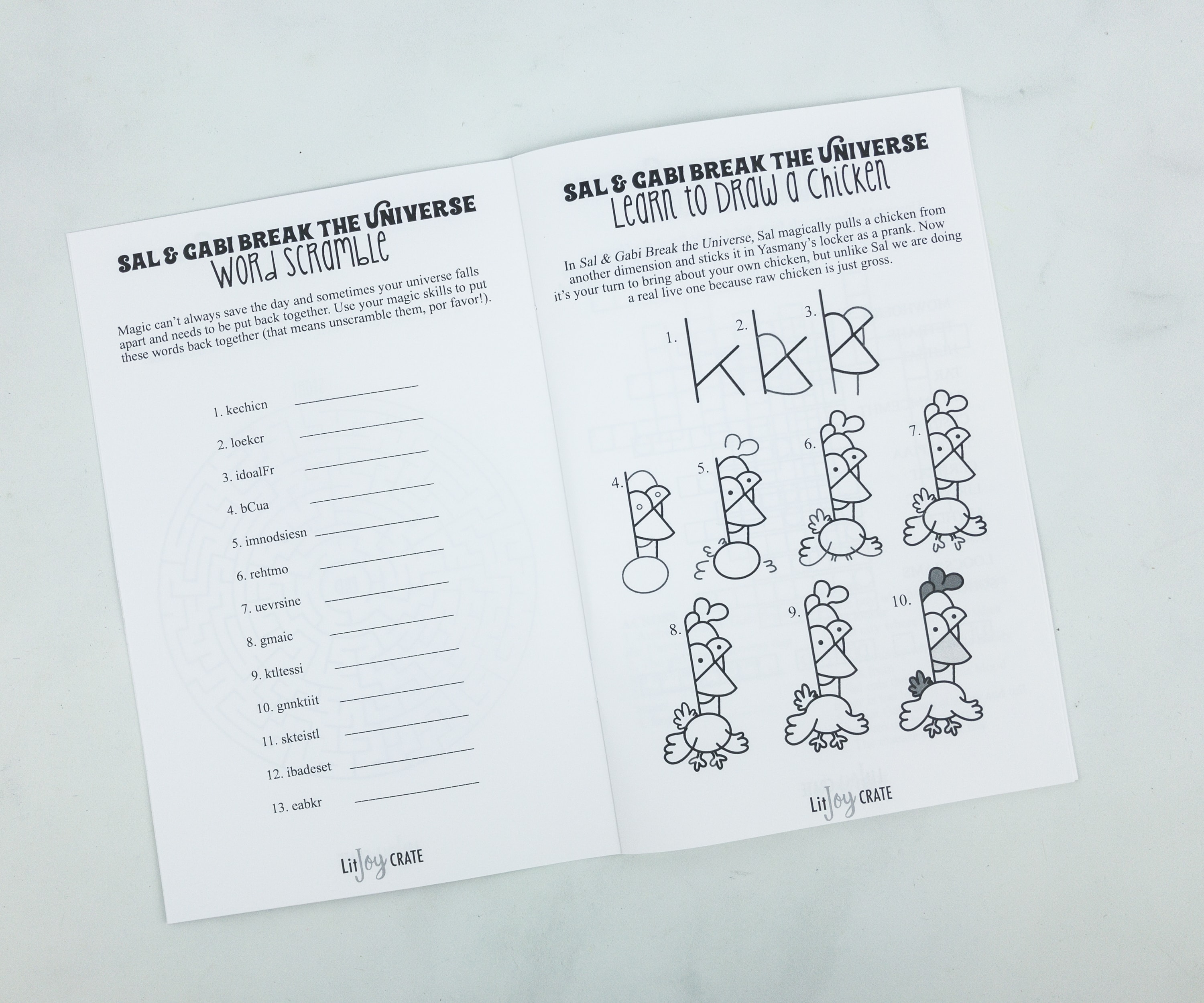 The activities were so creative and brain teasing. There was a Word Scramble quiz and an easy to follow guide on how to draw a chicken.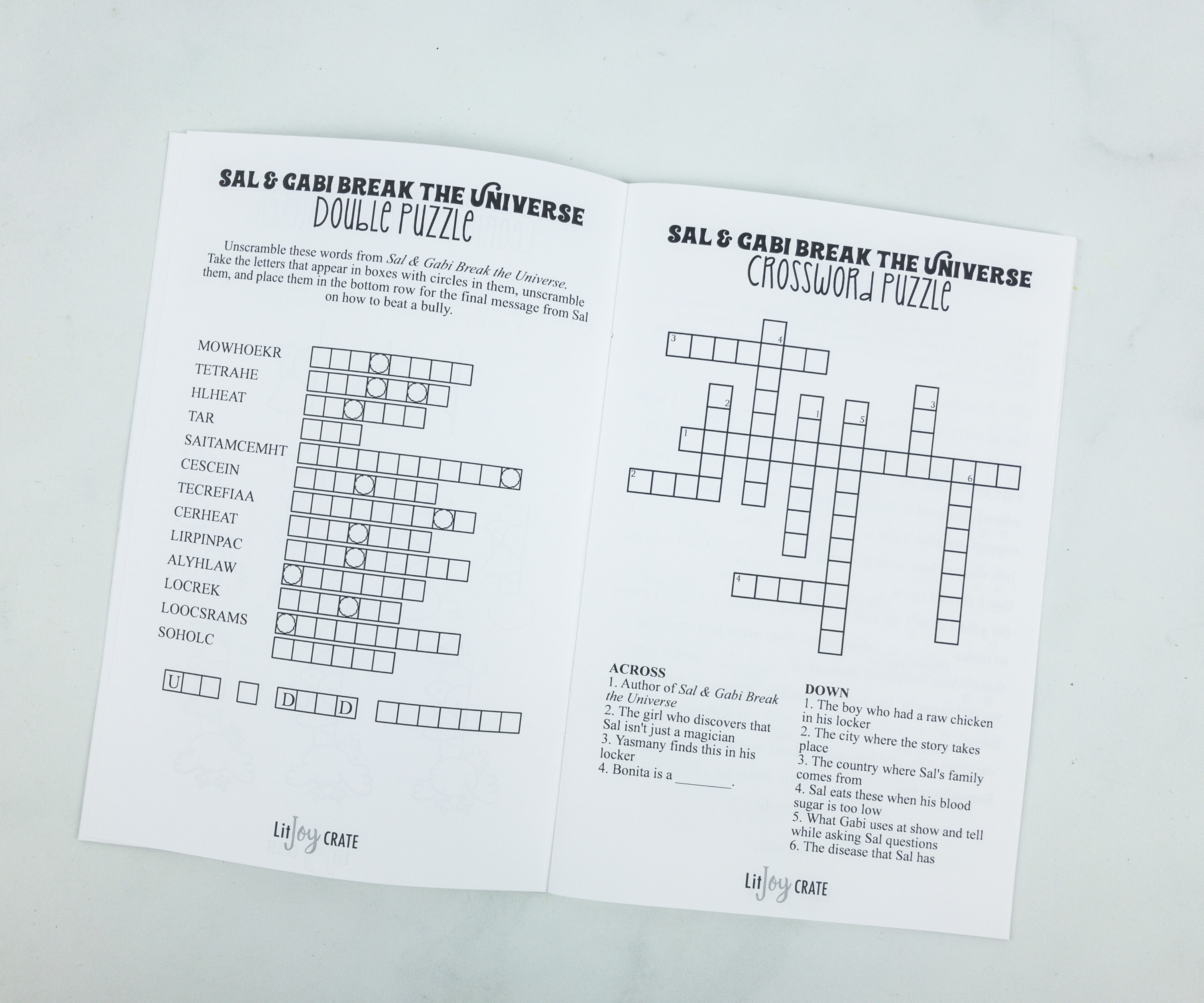 The challenge went up a notch on the double puzzle and crossword puzzle pages, but my kids didn't give up. I was proud to see them helping each other in answering the questions and they finished both with flying colors!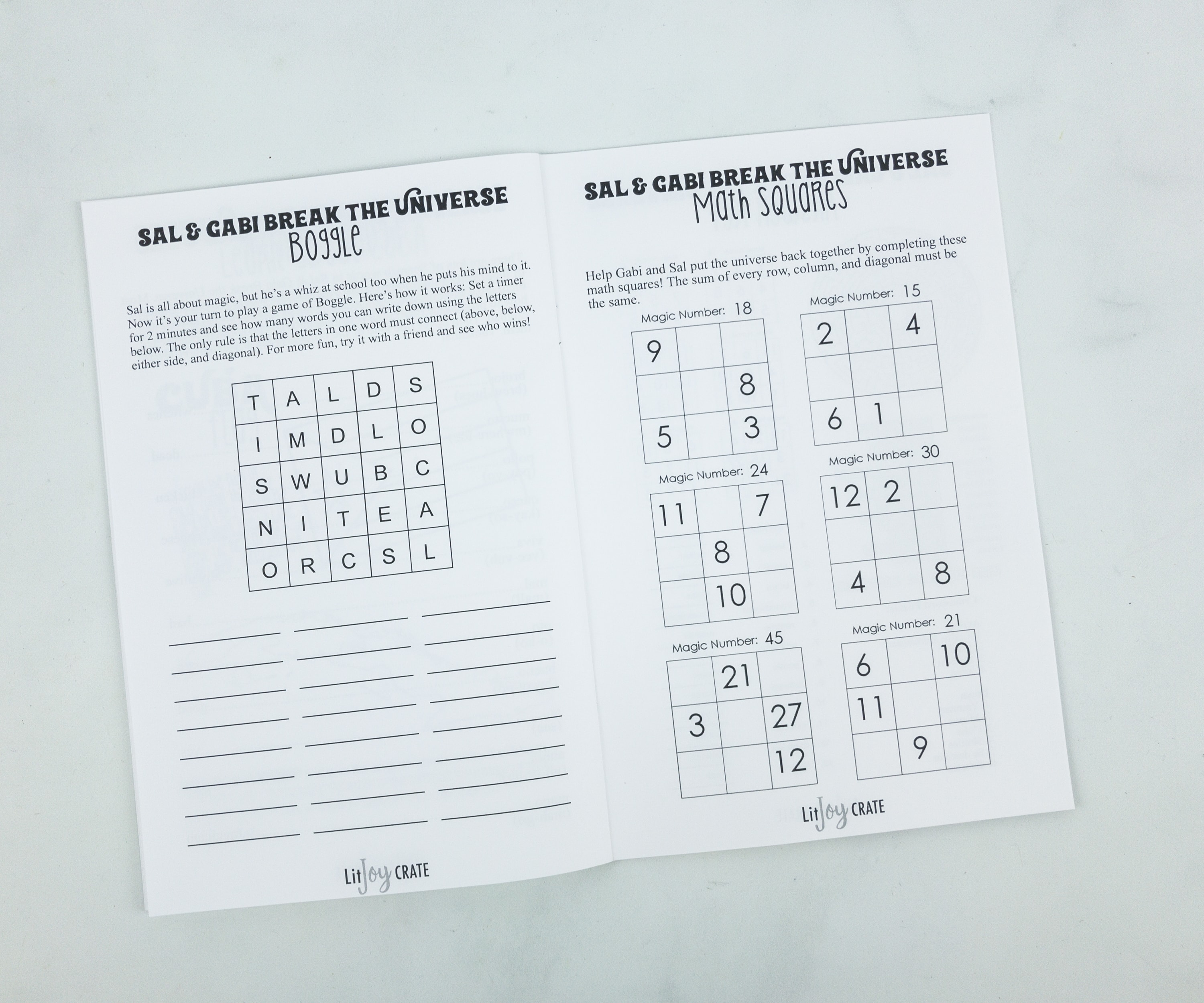 They also showed their analytical skills and more of their language prowess on the Boggle and Math Squares games!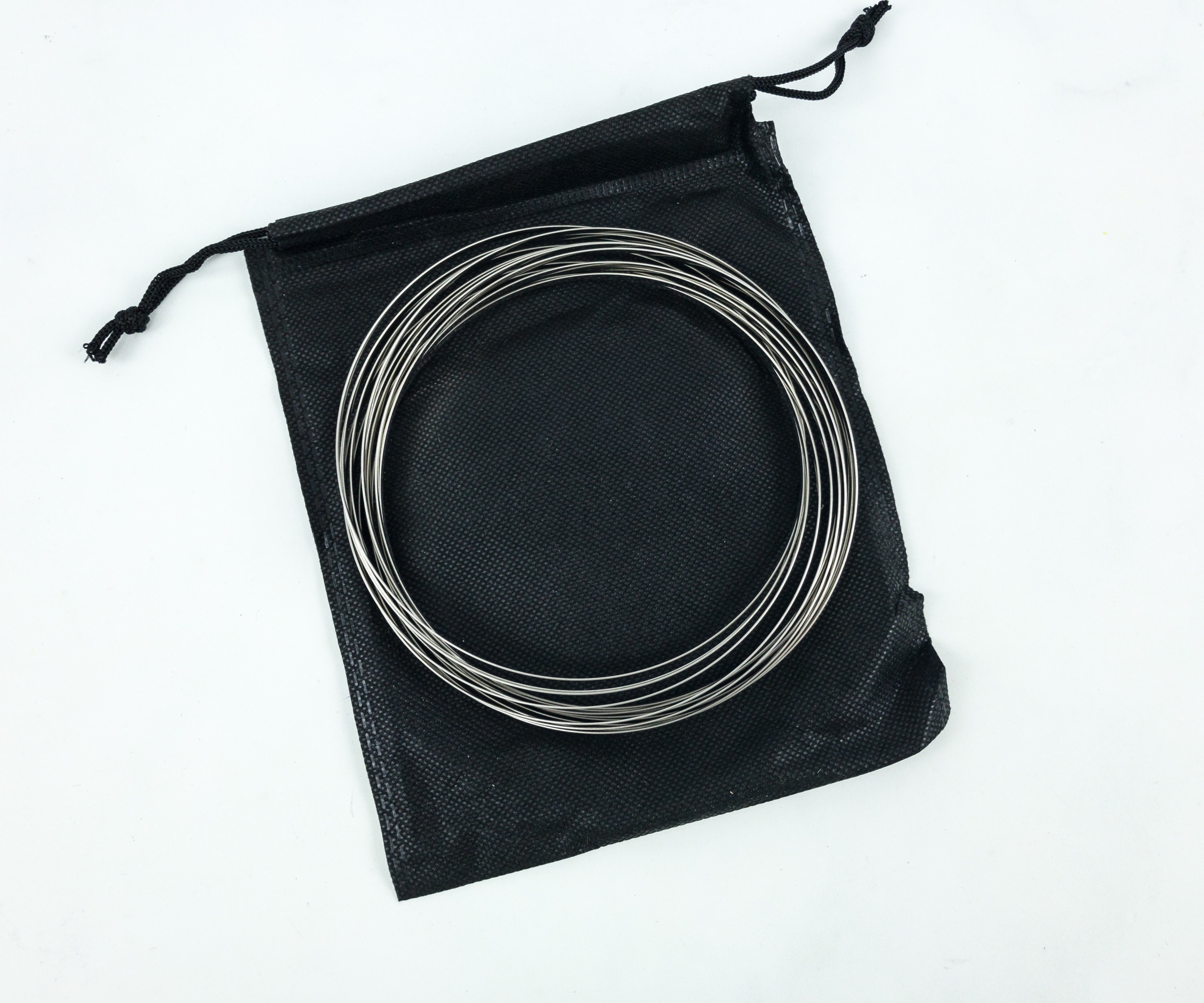 Magic Flow Springs. This item is a toy that can be enjoyed by adults and kids. It looks like a normal bundle of flat metal rings at first, but then it magically expands and turns into a ball with a slight touch or tap!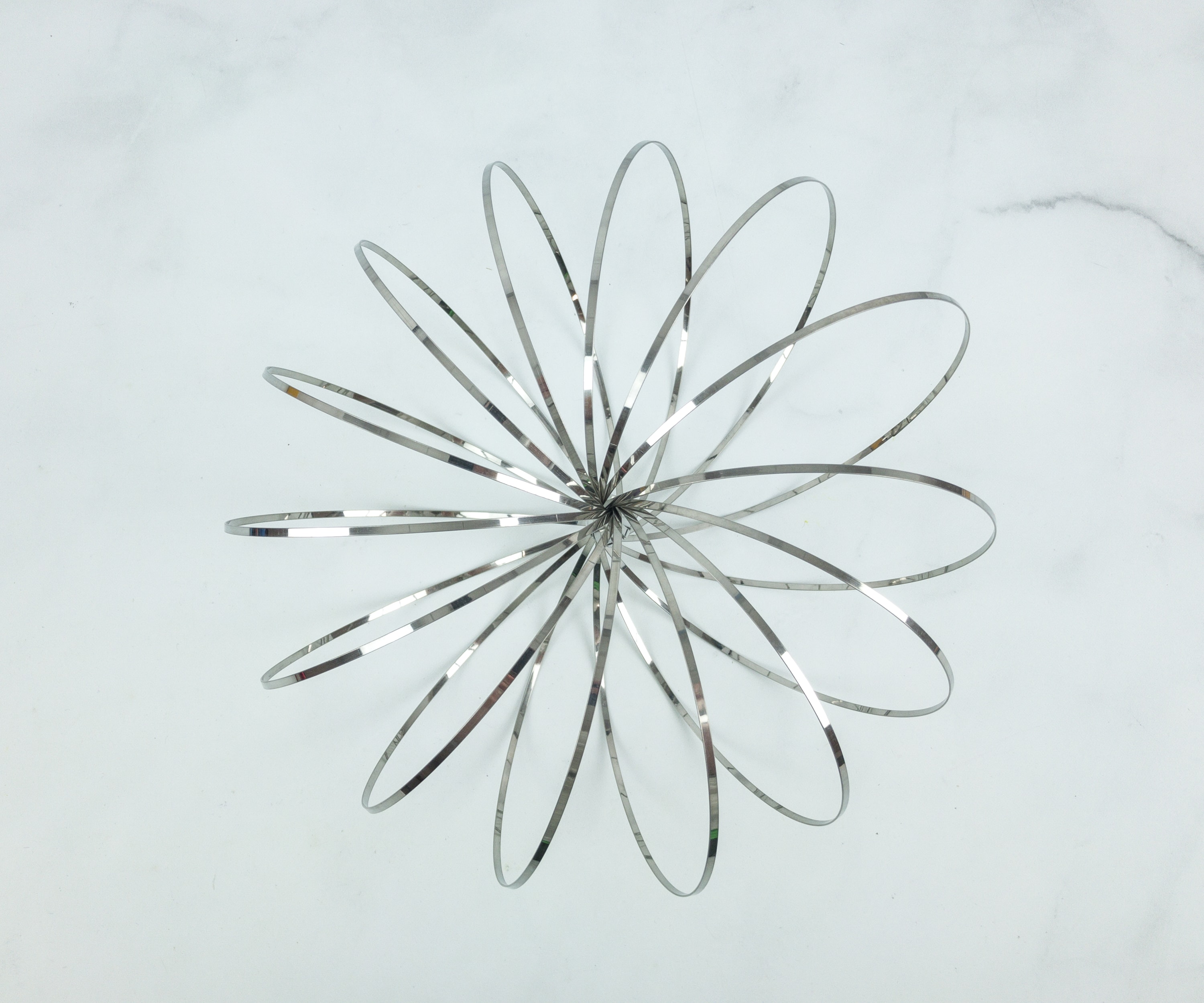 Here's how it looks like when it expands. You can wear it around your arm and watch it rotate up and down! It's also easy to put back in its original form. With a light push and twist, it will collapse into a flat shape and fit in the black drawstring pouch where we can keep it after playing.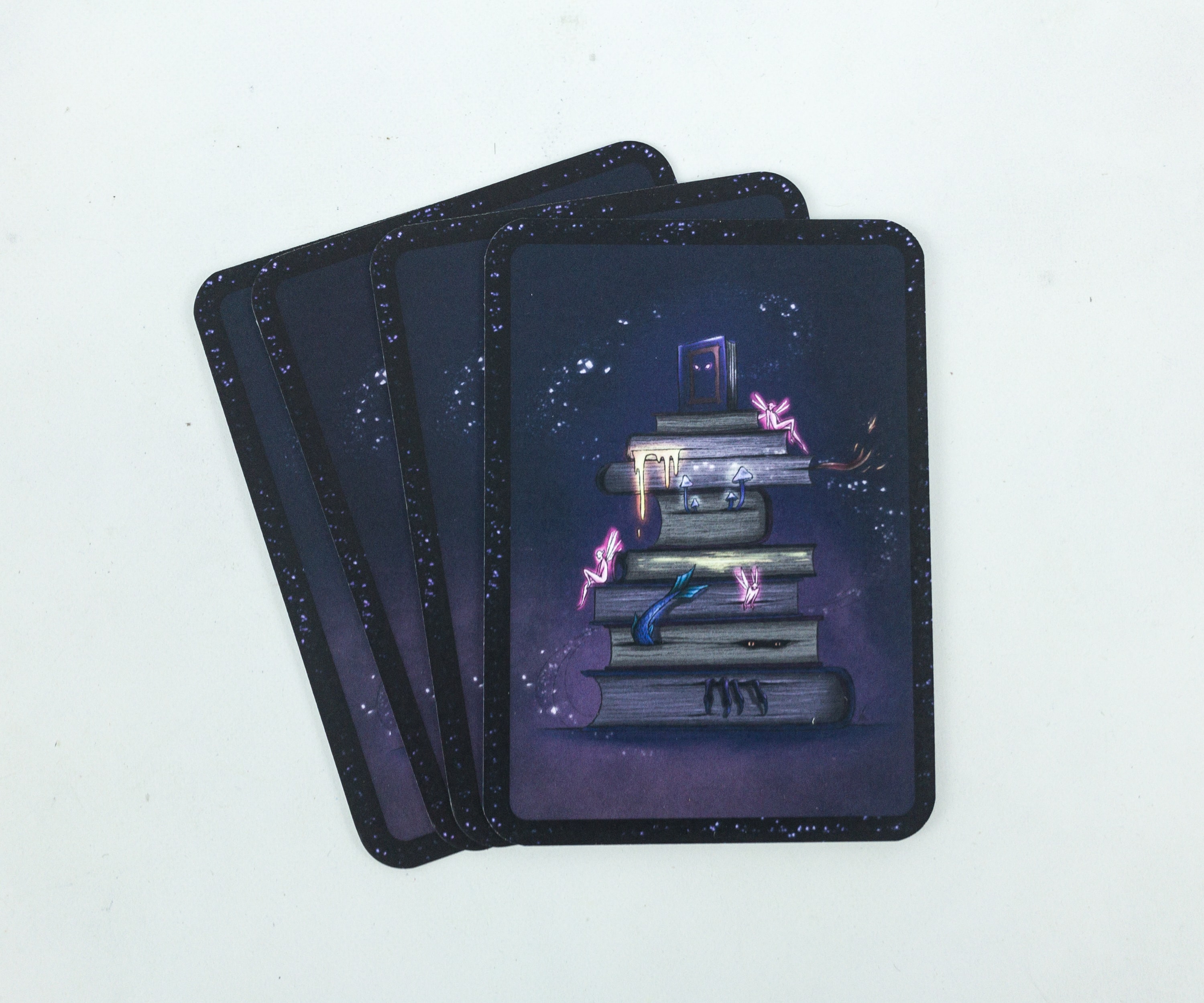 Trading Cards. They also included a stack of collectible cards that feature fictional-themed books! The print looks so magical. I love how they incorporated mythical creatures in it. Cool!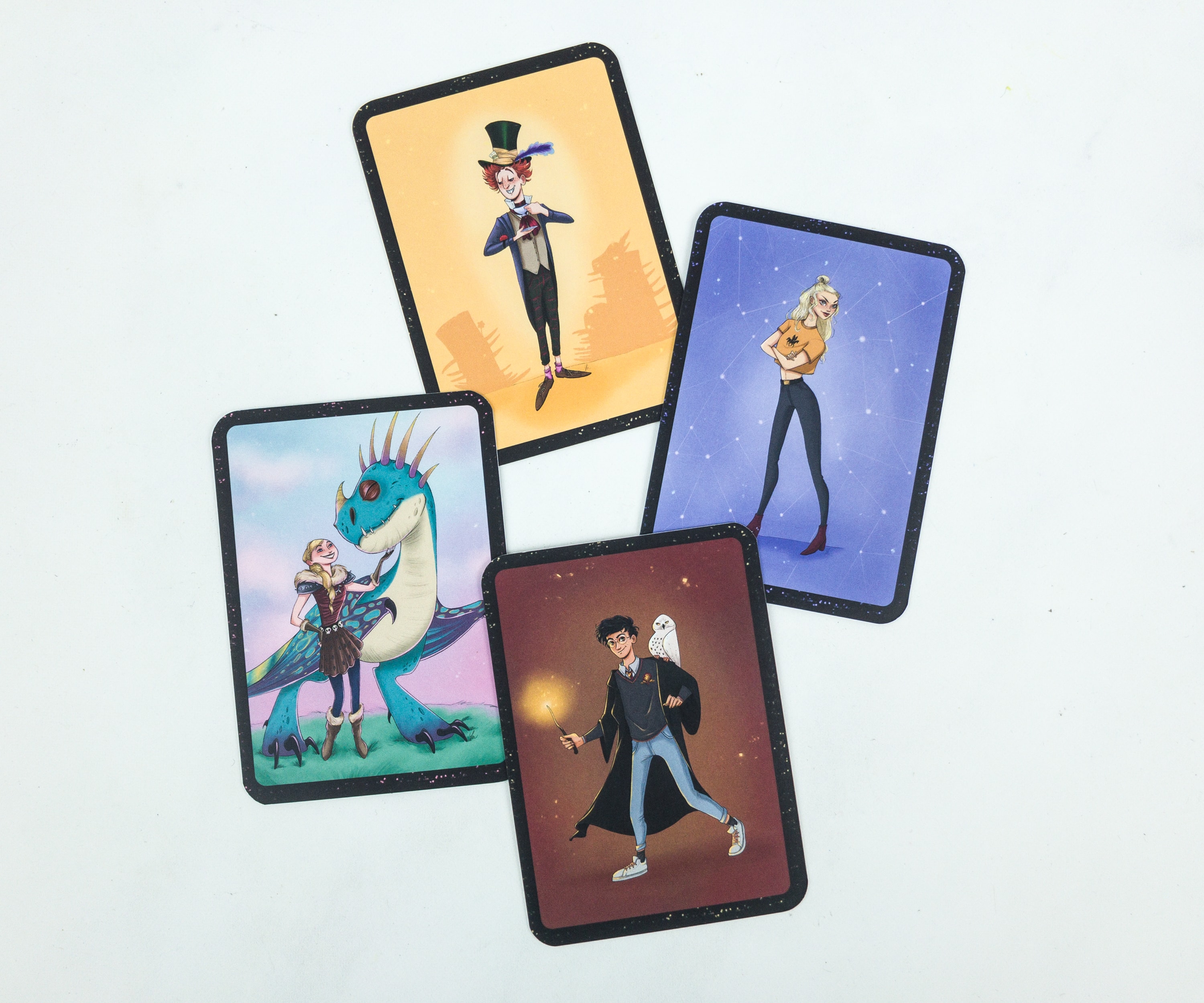 The flip side of each card features different characters from famous fictional books. Can you name all of them?
My kiddos have been using these as bookmarks!
Fortune Teller Fish. Another amusing and entertaining novelty item in the box is this miracle fish. How does it work? It wiggles and bends when placed on the palm of a hand! It is also said that you can decipher the movements of the fish to predict your future. They also say that it can describe specific emotions, moods, and temperament of the person holding the fish.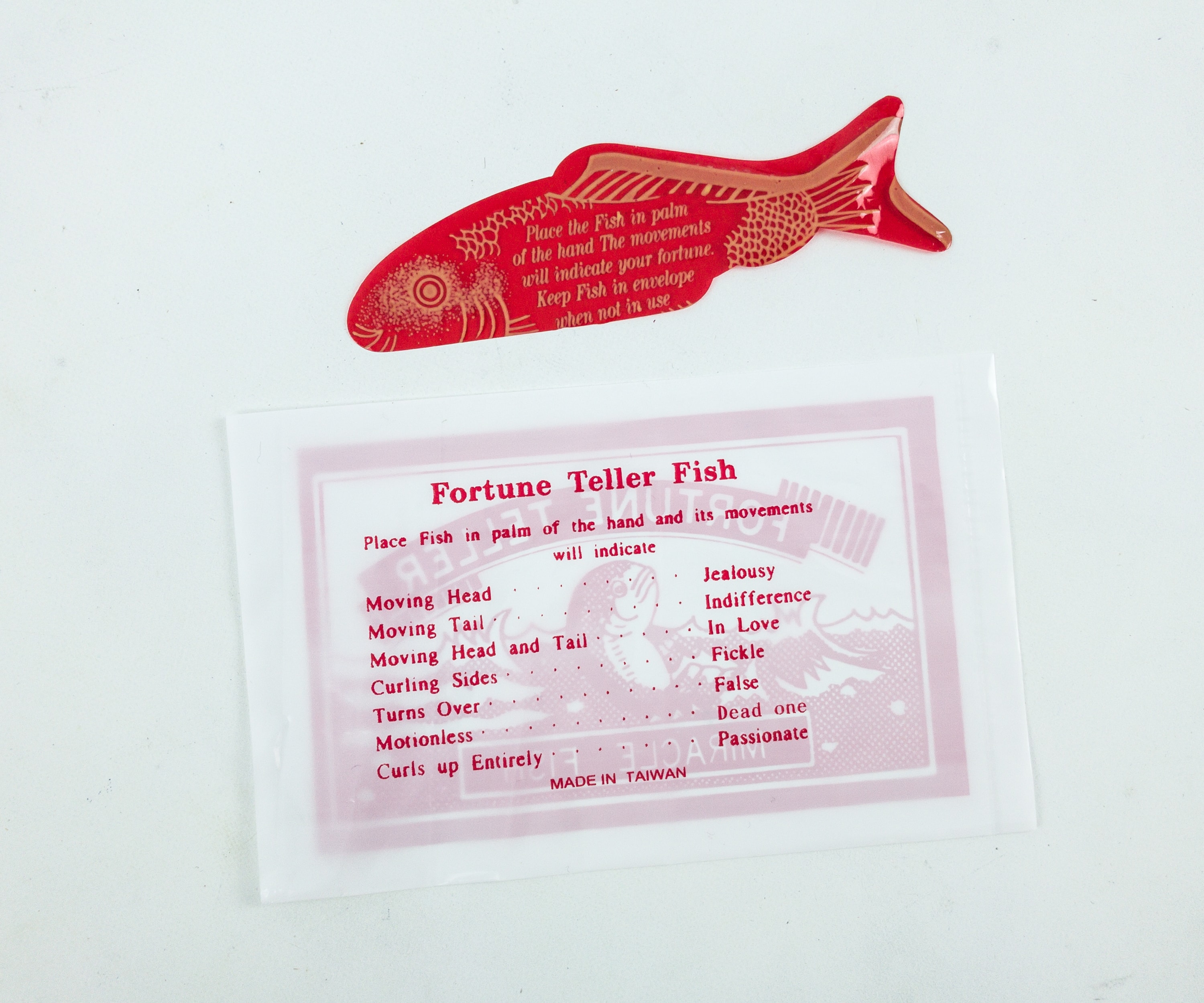 The back of the packaging shows the meaning of each fish movement. But as convincing as it may seem, there's a scientific explanation behind this fortune-telling device. They explained that it is the result of the chemical composition of the fish.
Ball & Vase Magic Kit. Still related to the story, they included these tools for a magic trick. The trick is to make the ball vanish and magically reappear and then vanish again.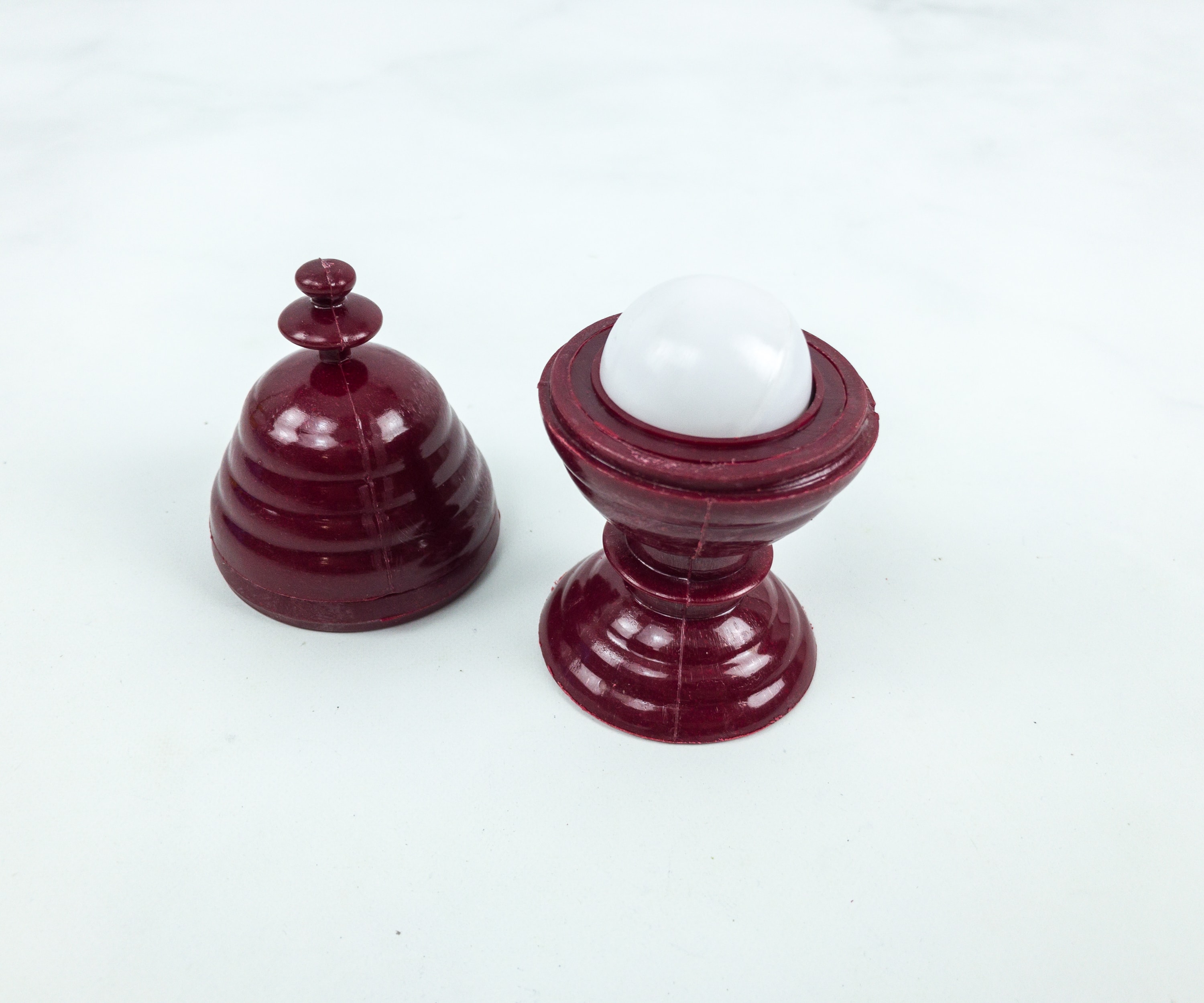 It comes with a white ball and a vase.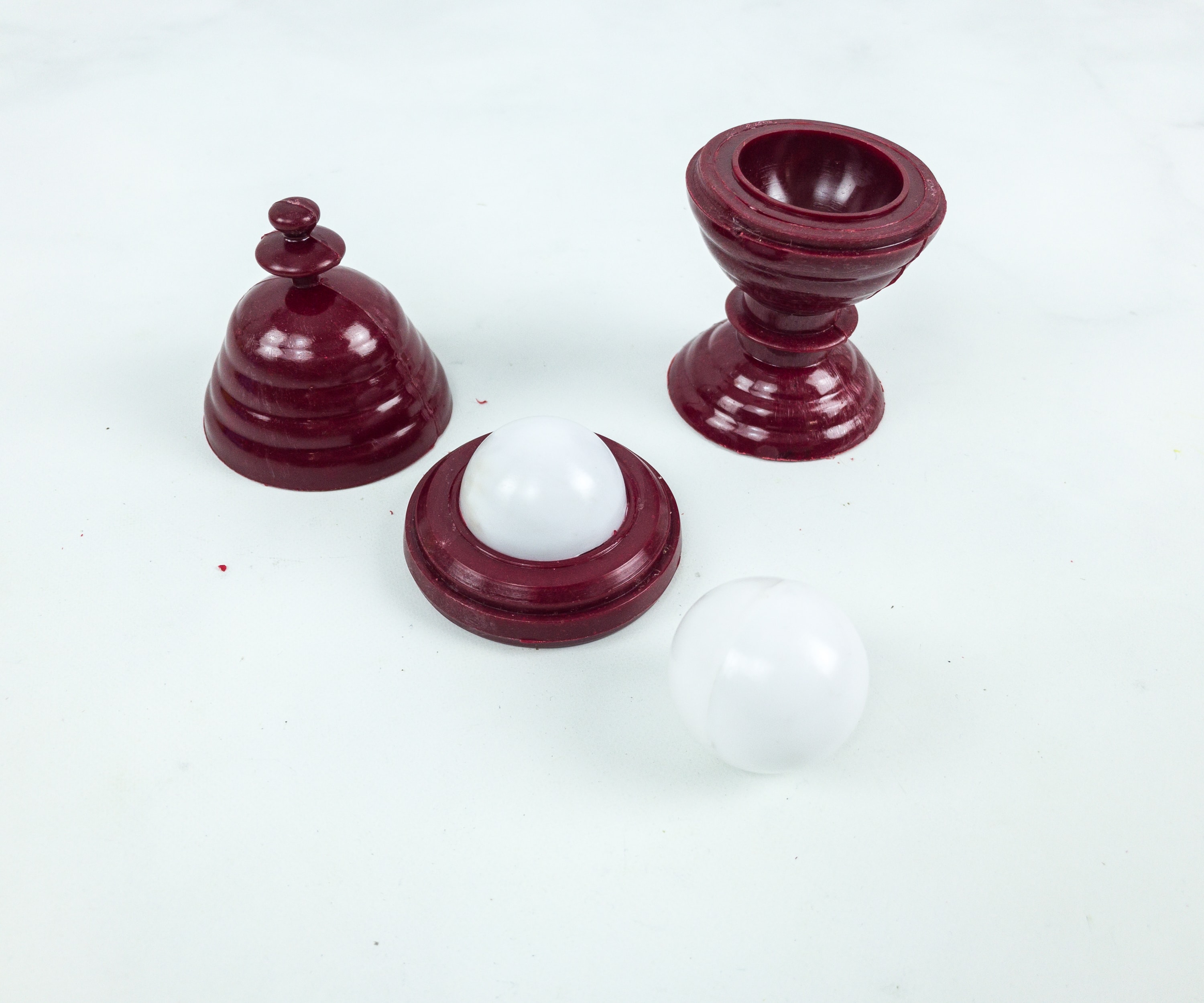 It was easy for my kids to learn how to work on it and make it look convincing.
Skittles Pack. Of course, play time won't be that fun without a sweet snack. This skittles pack adds a colorful and fruity experience in the crate. Yum!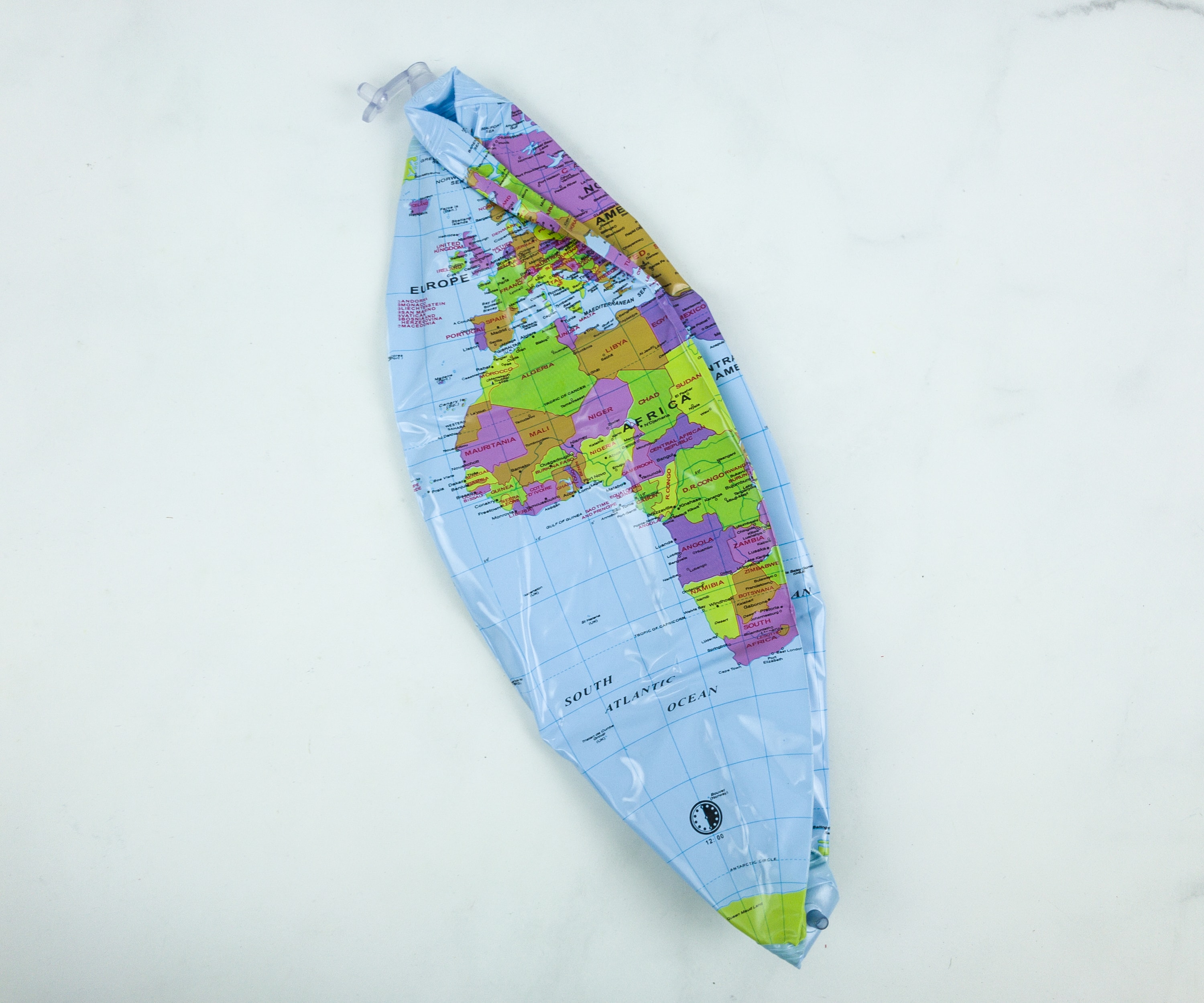 Blow Up Globes. This inflatable globe is a great tool for my kids to learn more about geography and familiarize themselves with the different continents, countries, capitals, oceans and more. It features a clear illustration of the world in easy to identify color codes and complete labels.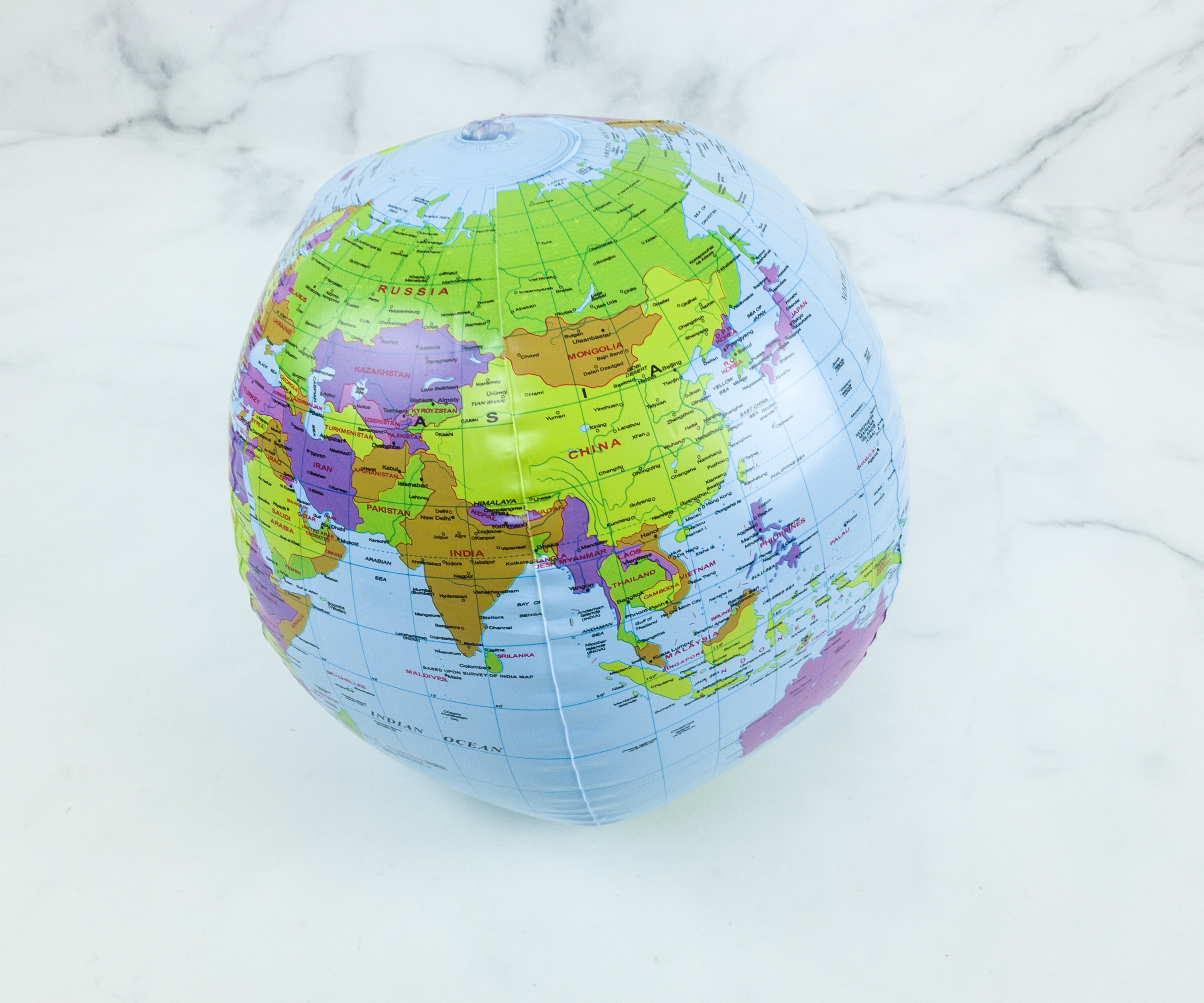 When fully inflated, the globe measures 11″ in diameter. It can also be used for decoration by hanging it on a string. It's perfect for classrooms and kids' bedrooms.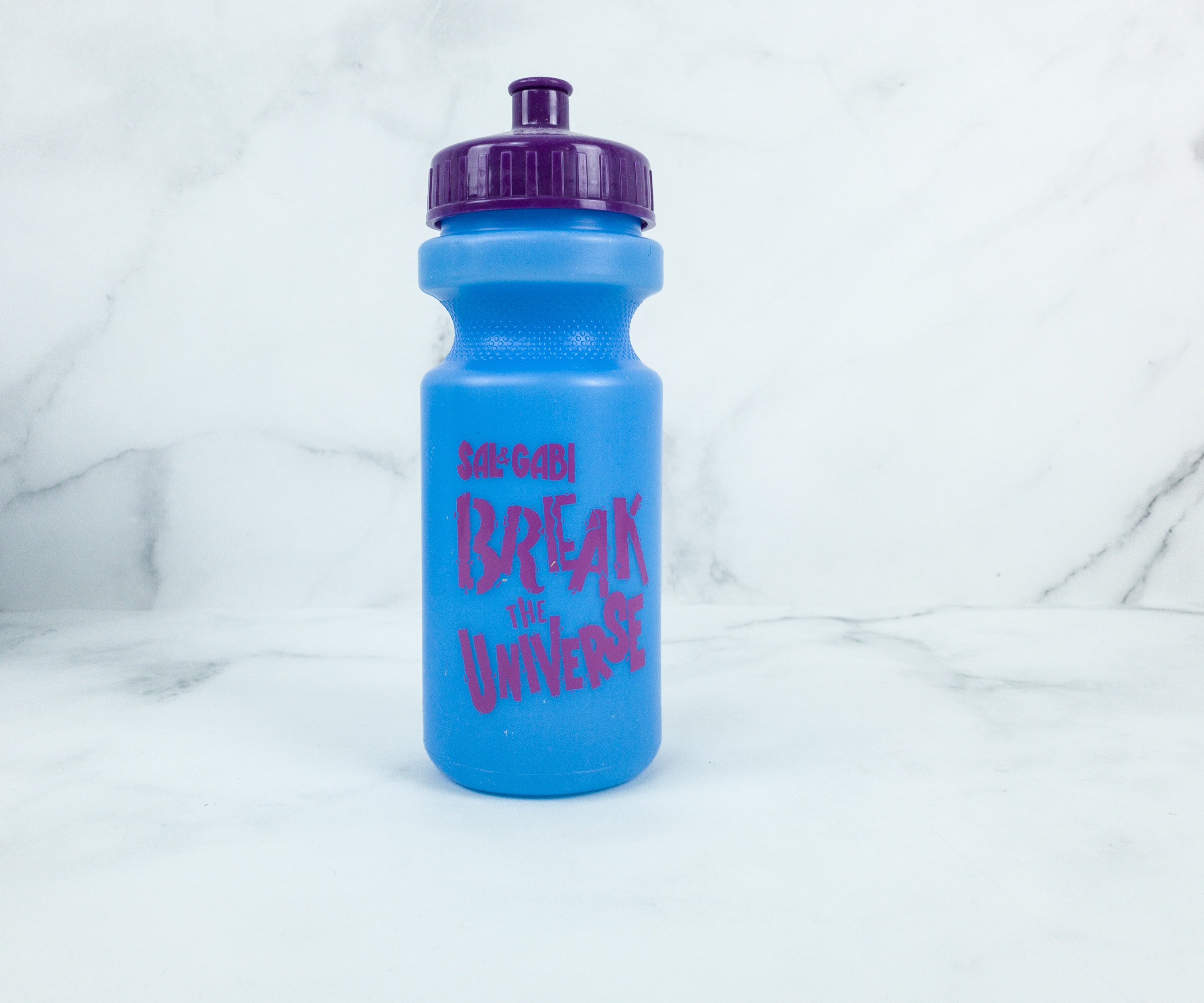 Water Bottle. This plastic tumbler with suction cup is another lovely merch featuring the book. It can hold cold and warm beverages. The tumbler also has an easy-grip neck.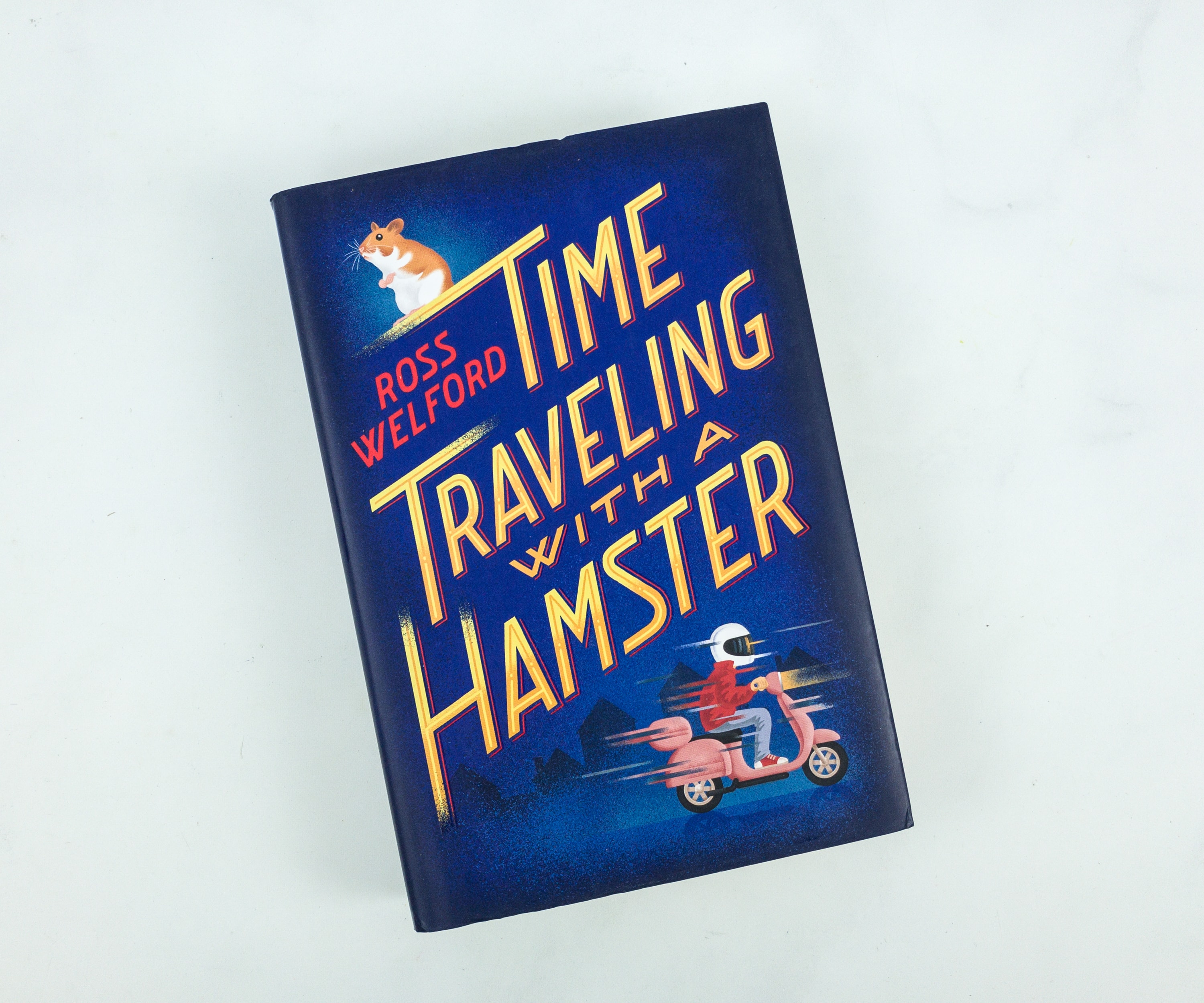 Time Traveling With A Hamster by Ross Welford ($11.89)
Back to the Future meets The Curious Incident of the Dog in the Night-Time in this original, poignant, race-against-time story about a boy who travels back to 1984 to save his father's life.

My dad died twice. Once when he was thirty-nine and again four years later, when he was twelve. On his twelfth birthday, Al Chaudhury receives a letter from his dead father. It directs him to the bunker of their old house, where Al finds a time machine (an ancient computer and a tin bucket). The letter also outlines a mission: travel back to 1984 and prevent the go-kart accident that will eventually take his father's life. But as Al soon discovers, whizzing back thirty years requires not only imagination and courage, but also lying to your mom, stealing a moped, and setting your school on fire—oh, and keeping your pet hamster safe. With a literary edge and tons of commerical appeal, this incredible debut has it all: heart, humor, vividly imagined characters, and a pitch-perfect voice.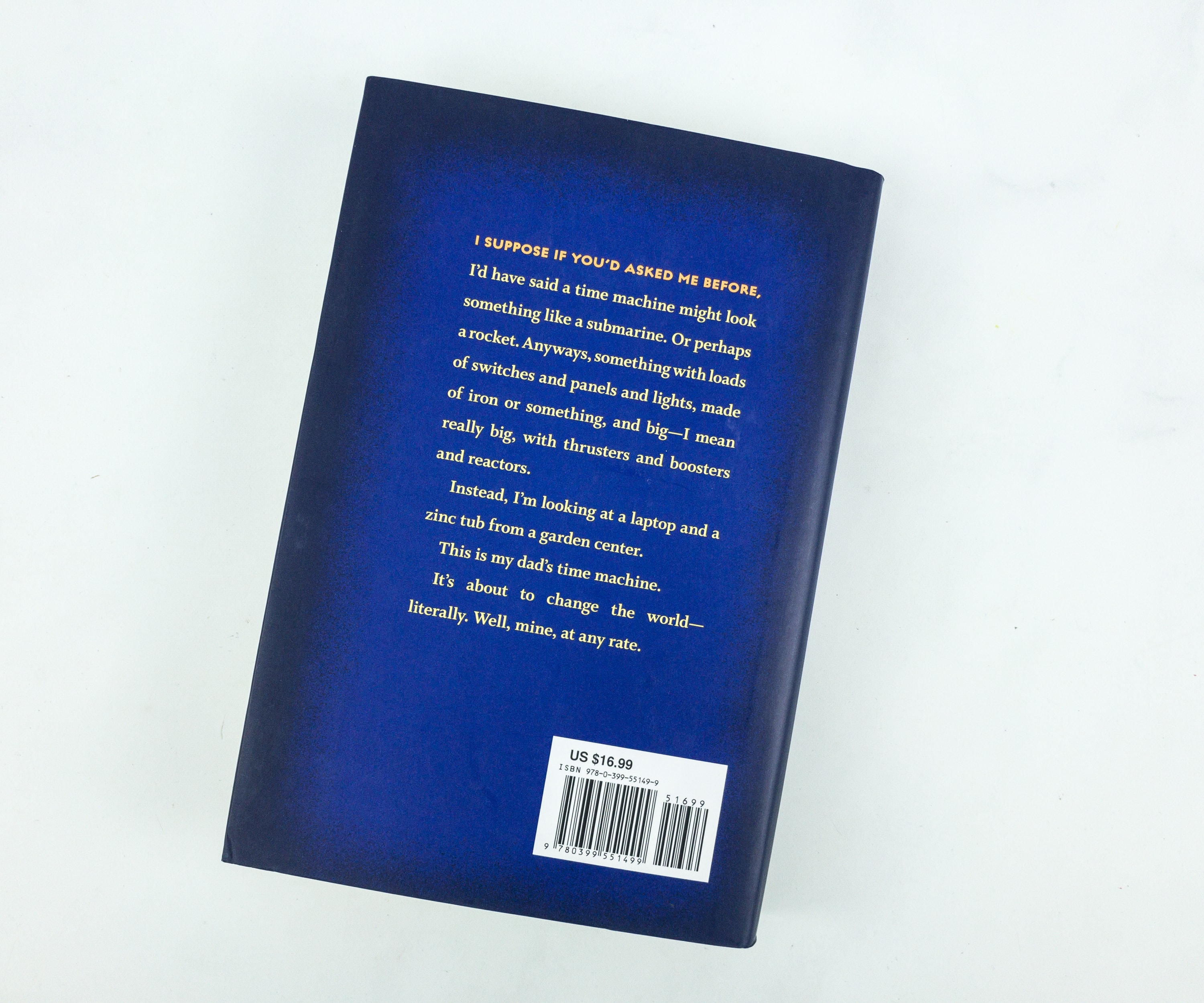 There's a short teaser printed at the back cover.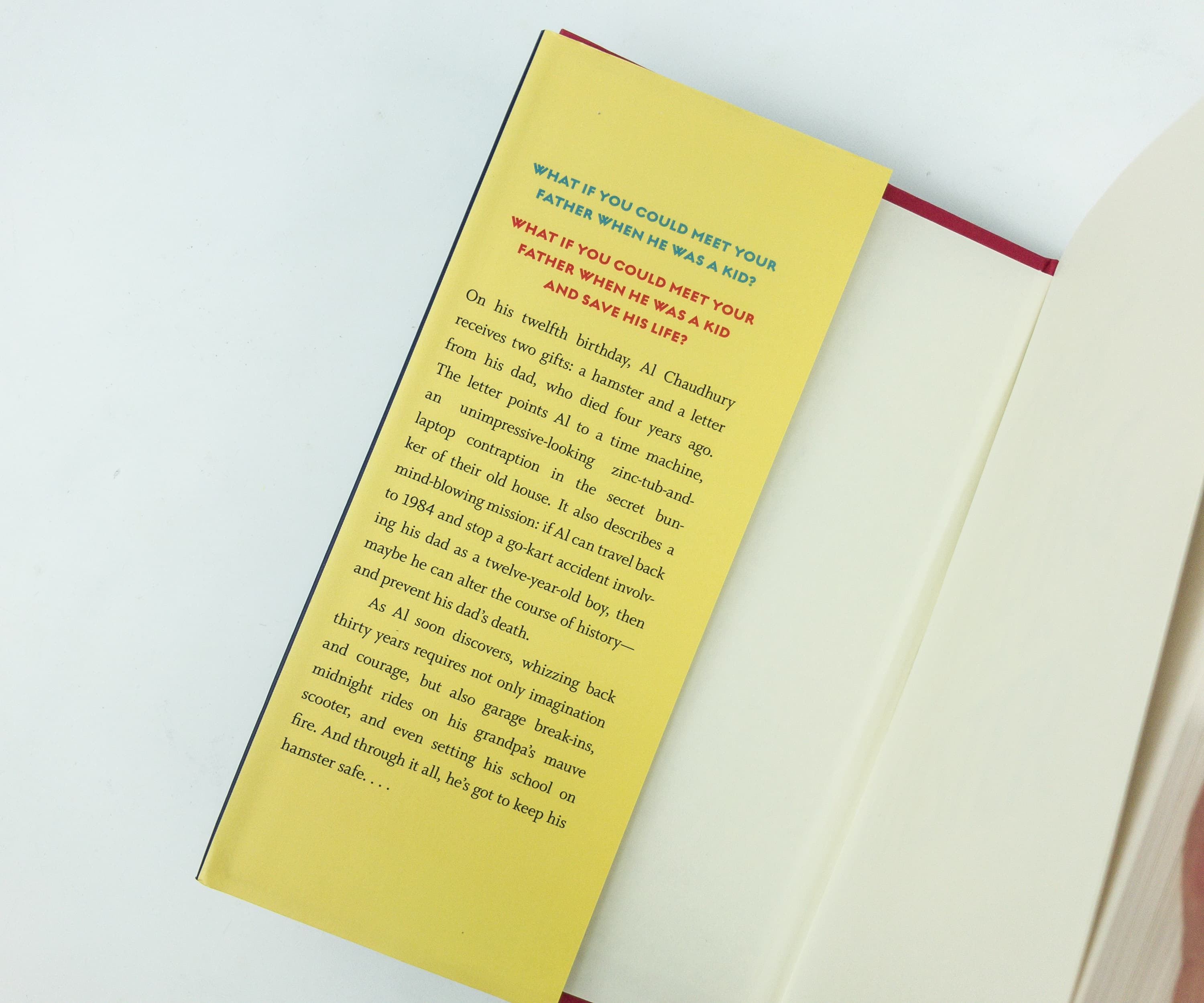 The full synopsis was printed on the inner flap of the book jacket.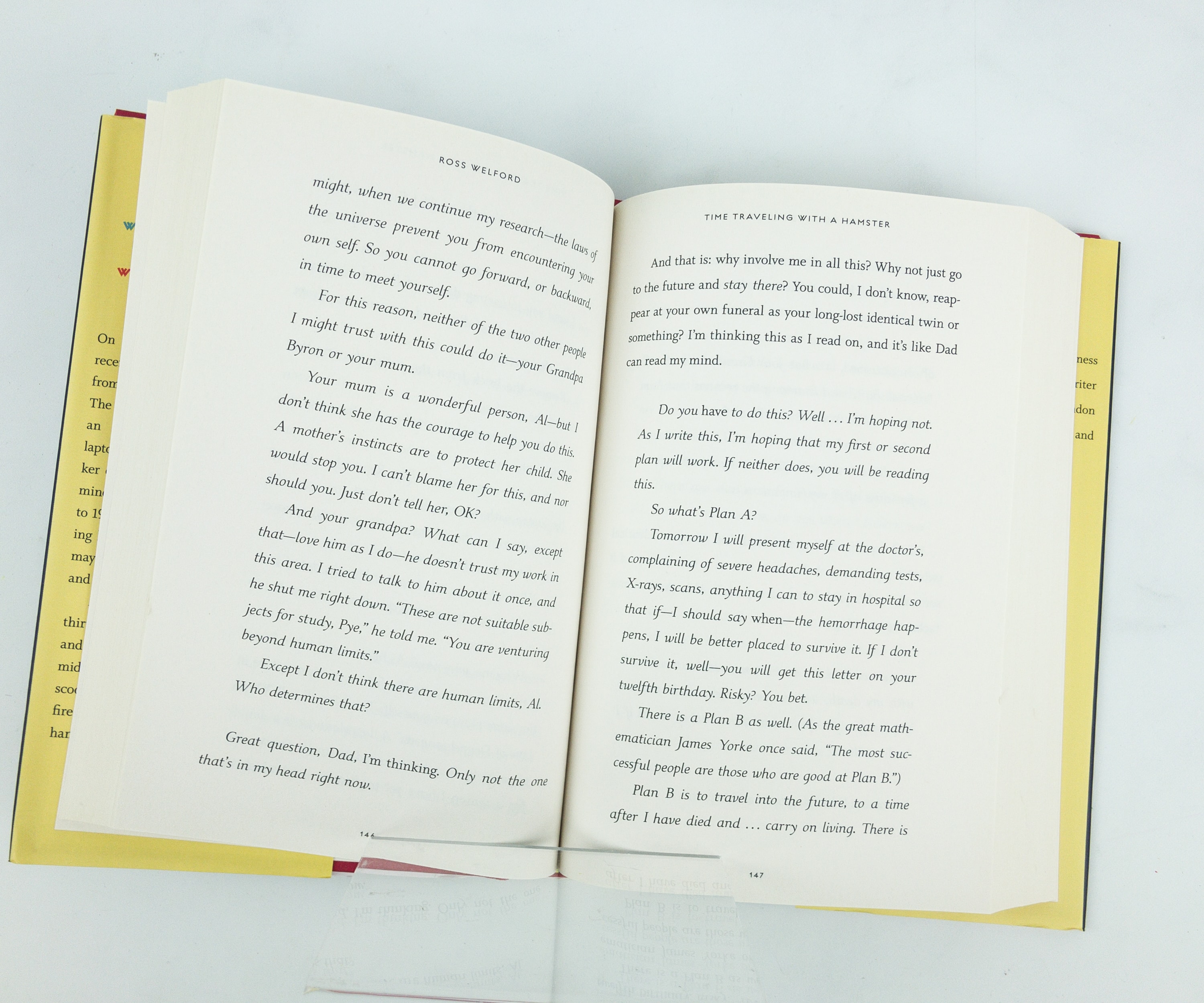 This book is packed full of big themes including major life changes and how children deal with it, and the meaning of family and bereavement. There's also time travel involved!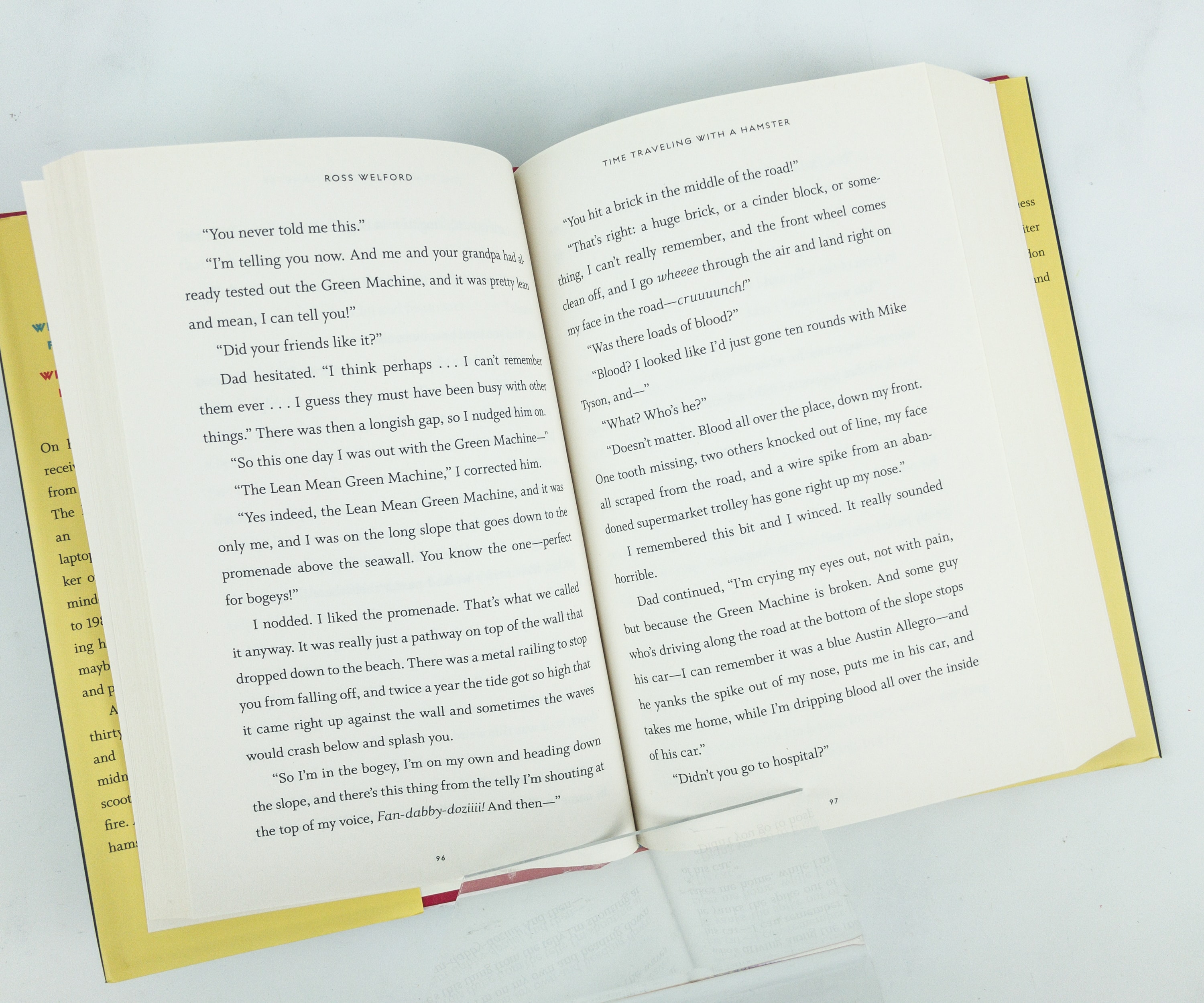 It's a sweet story of a 12-year old boy named Albert Einstein Hawking Chaudhury, his hamster Alan Shearer, and their amazing journey back in time through the time-traveling machine his dad invented. It's a great read and a real page-turner!
The books are totally suitable for my daughter's age group. Both books tackle the things that they can encounter through teen years such as bullies, peer pressure, new surge for independence, and family issues. These matters were presented in a sci-fi, fictional, good-hearted, magical and fun approach and my daughter really enjoyed them. The toys and collectible items were also fun and enjoyable. Too bad that this is the final box of their Middle Grade Crate, we thought these books were the best they've curated!