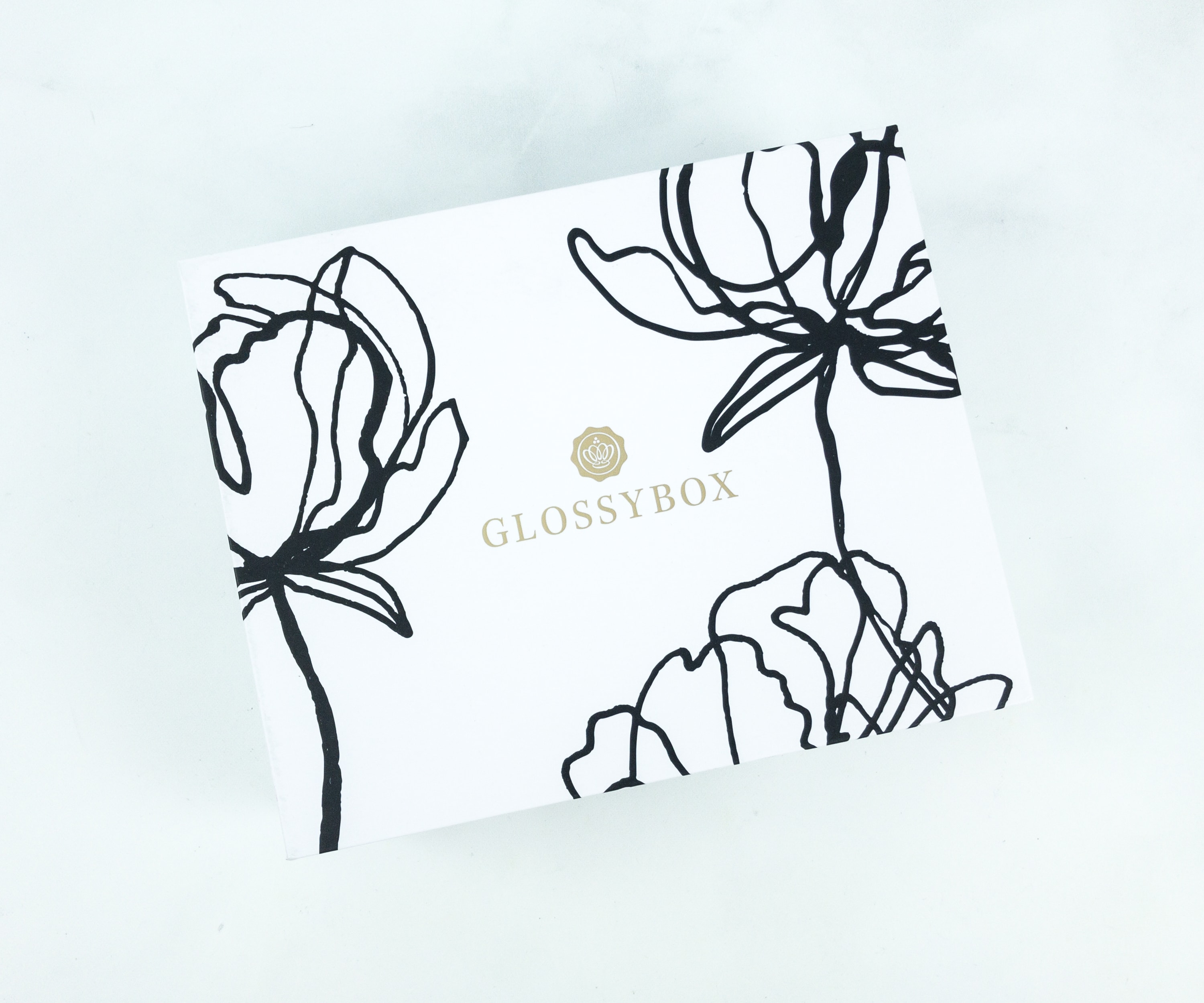 GLOSSYBOX is a monthly beauty subscription box with at least 5 luxury samples. They have announced a new limited edition box for 2019, the GLOSSYBOX Mother's Day Limited Edition Box!
This box is worth over $200, and you can still purchase it for just $39.99!
DEALS:
Use the coupon code 1FREE to get your first month FREE on a 3+ month subscription when you buy a Limited Edition Mother's Day box!
Buy 1 for you AND 1 for Mom to get 10% off! Use code MOM10
Save $5 off the Mother's Day Limited Edition Box (worth over $200; pay $35) when subscribing to GLOSSYBOX with code MOMVIP
The packaging is so pretty and perfectly giftable.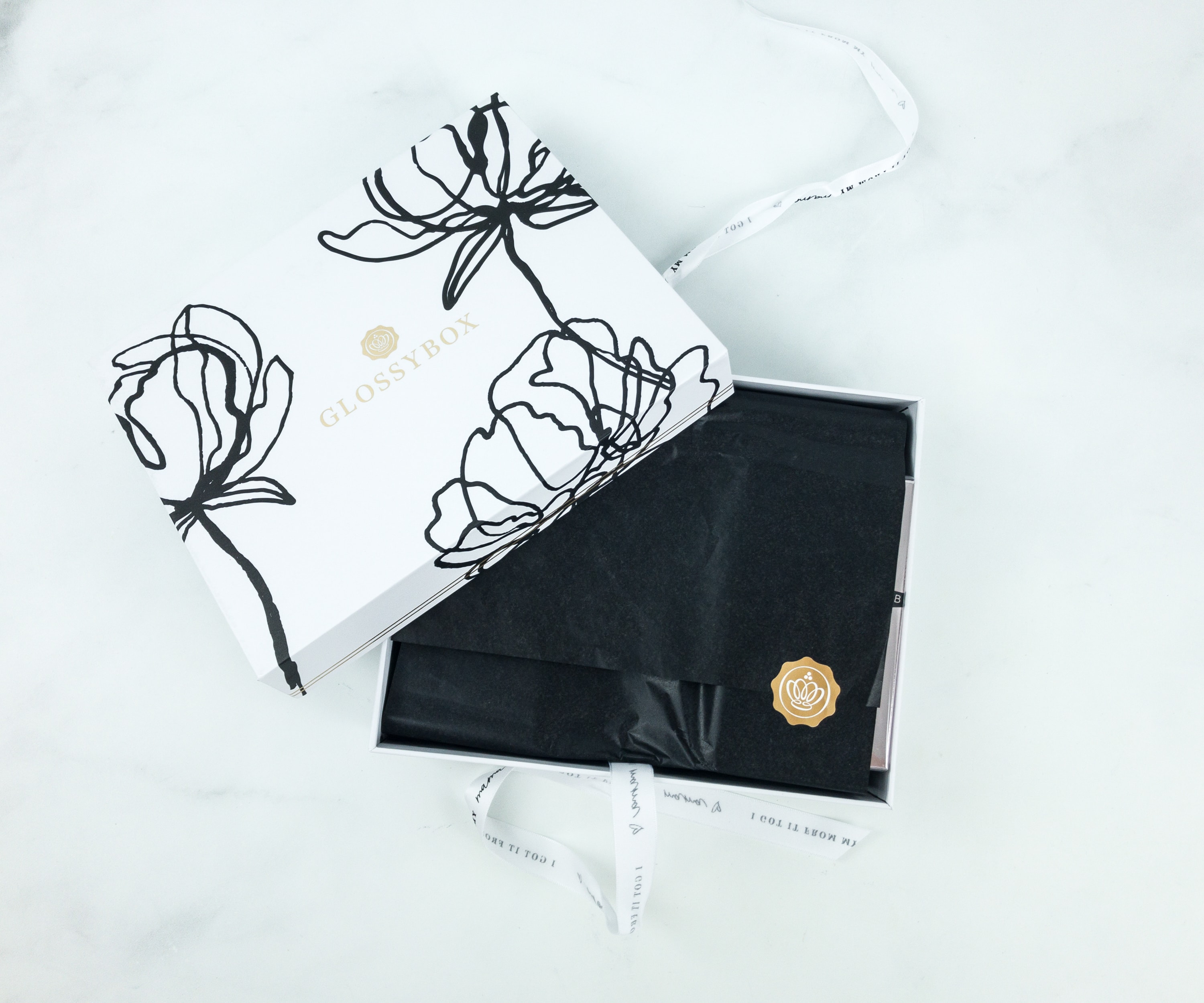 The goodies are wrapped in black tissue paper and a white ribbon.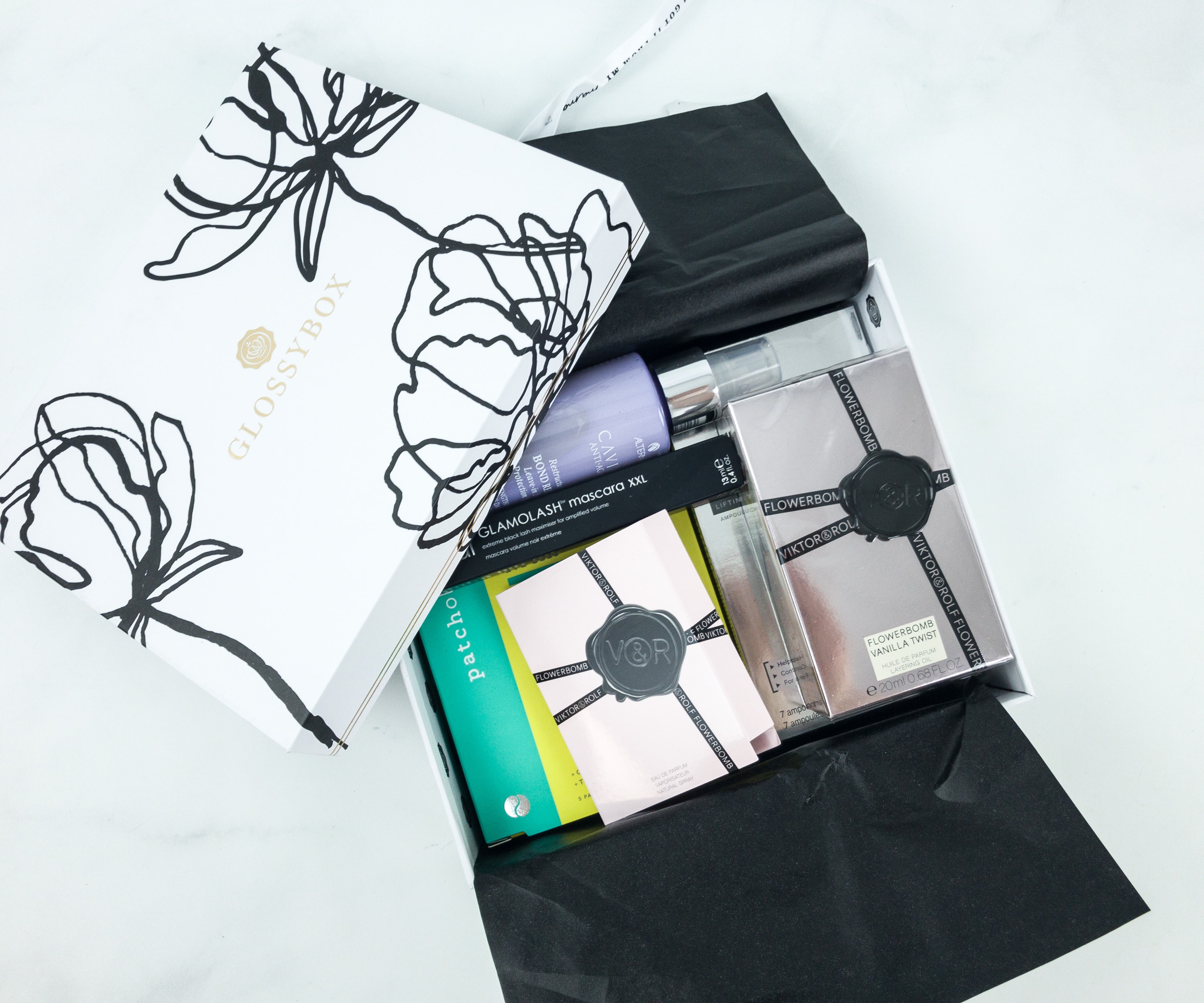 The box is full! Can't wait to dig in!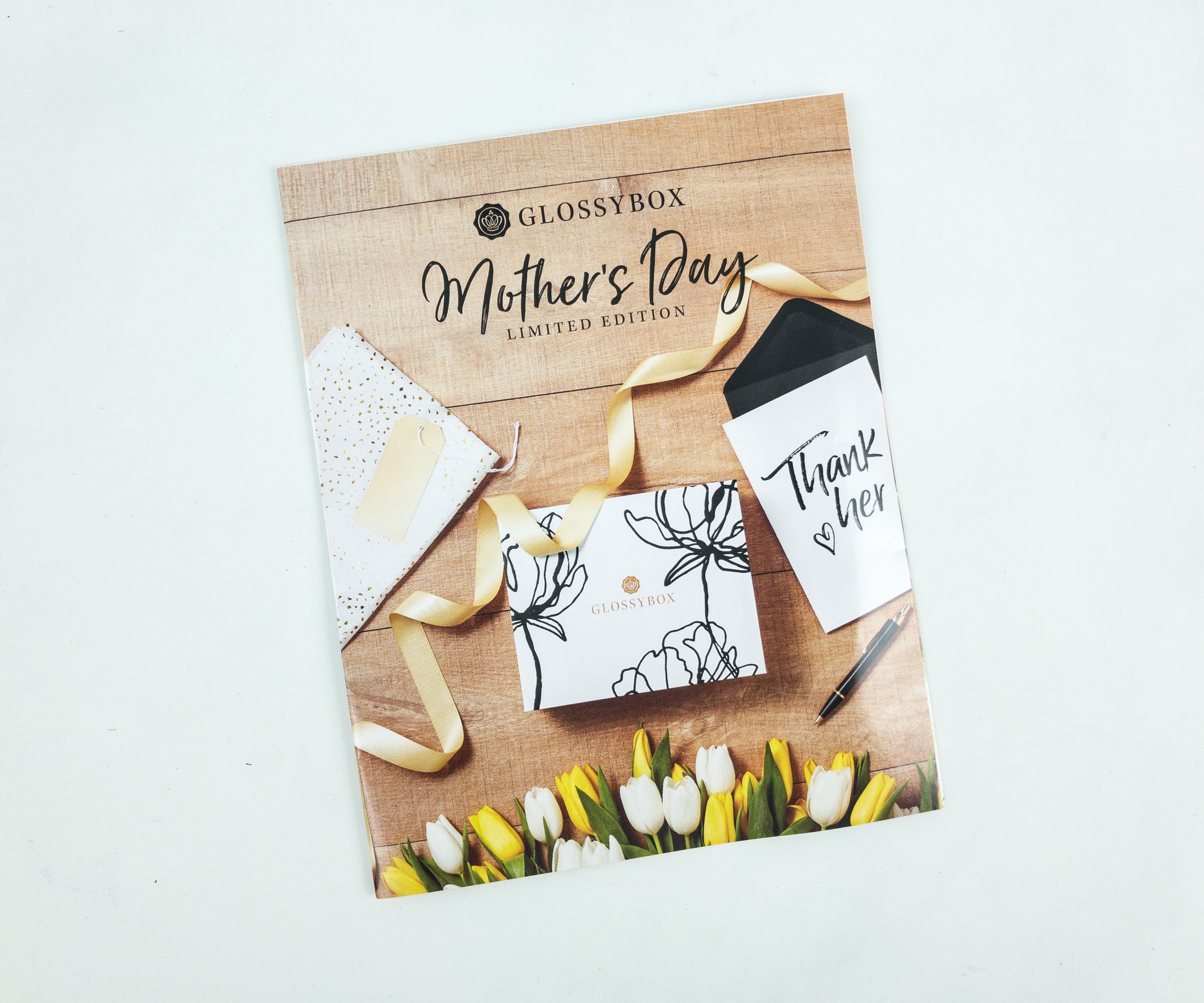 It includes a booklet that contains everything you need to know about the box and its contents.
There's a short note from GLOSSYBOX, plus a 30% off coupon code for your first box when you sign-up for a 3-month subscription plan.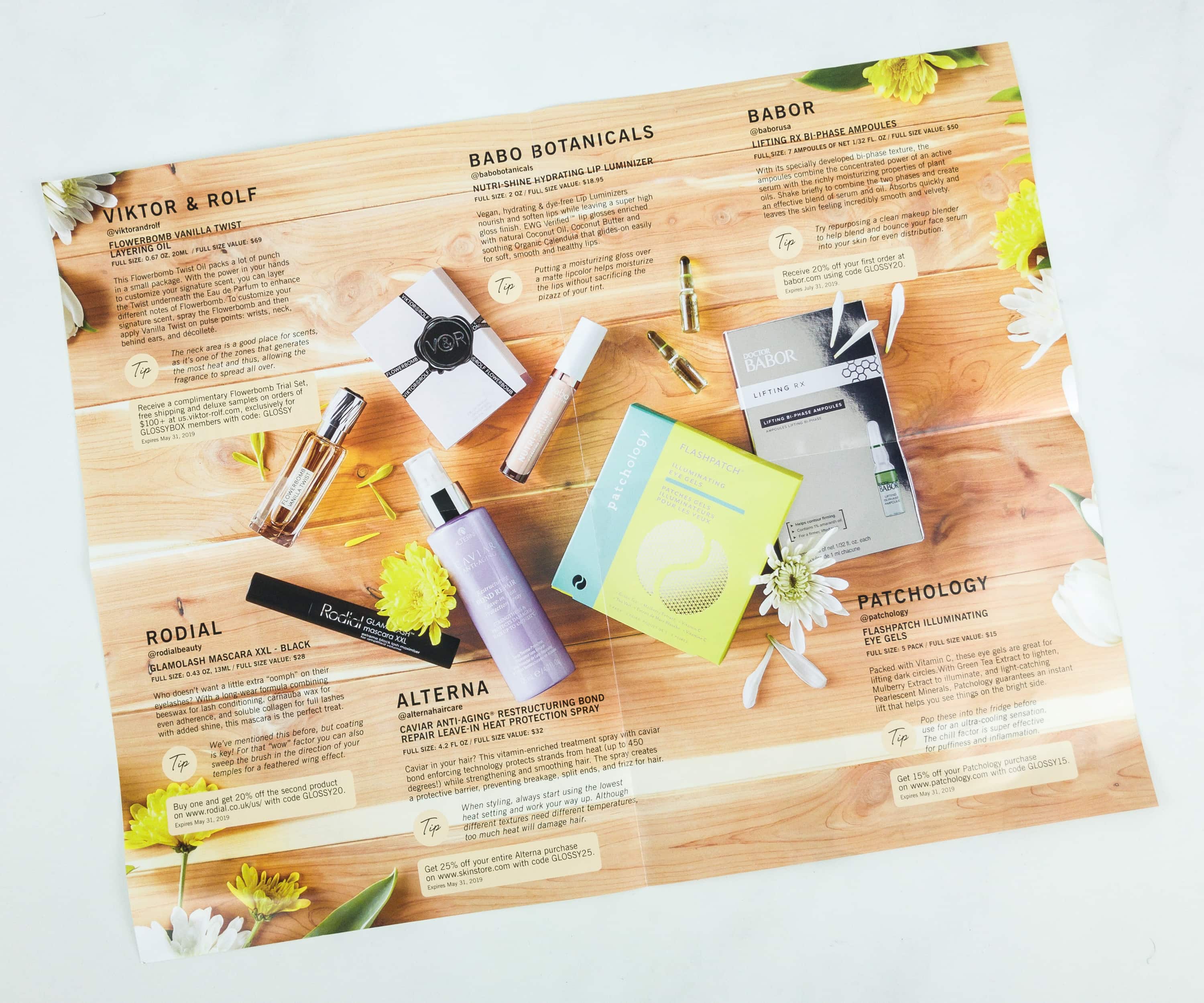 The fold out sheet lists the items included in the limited edition box!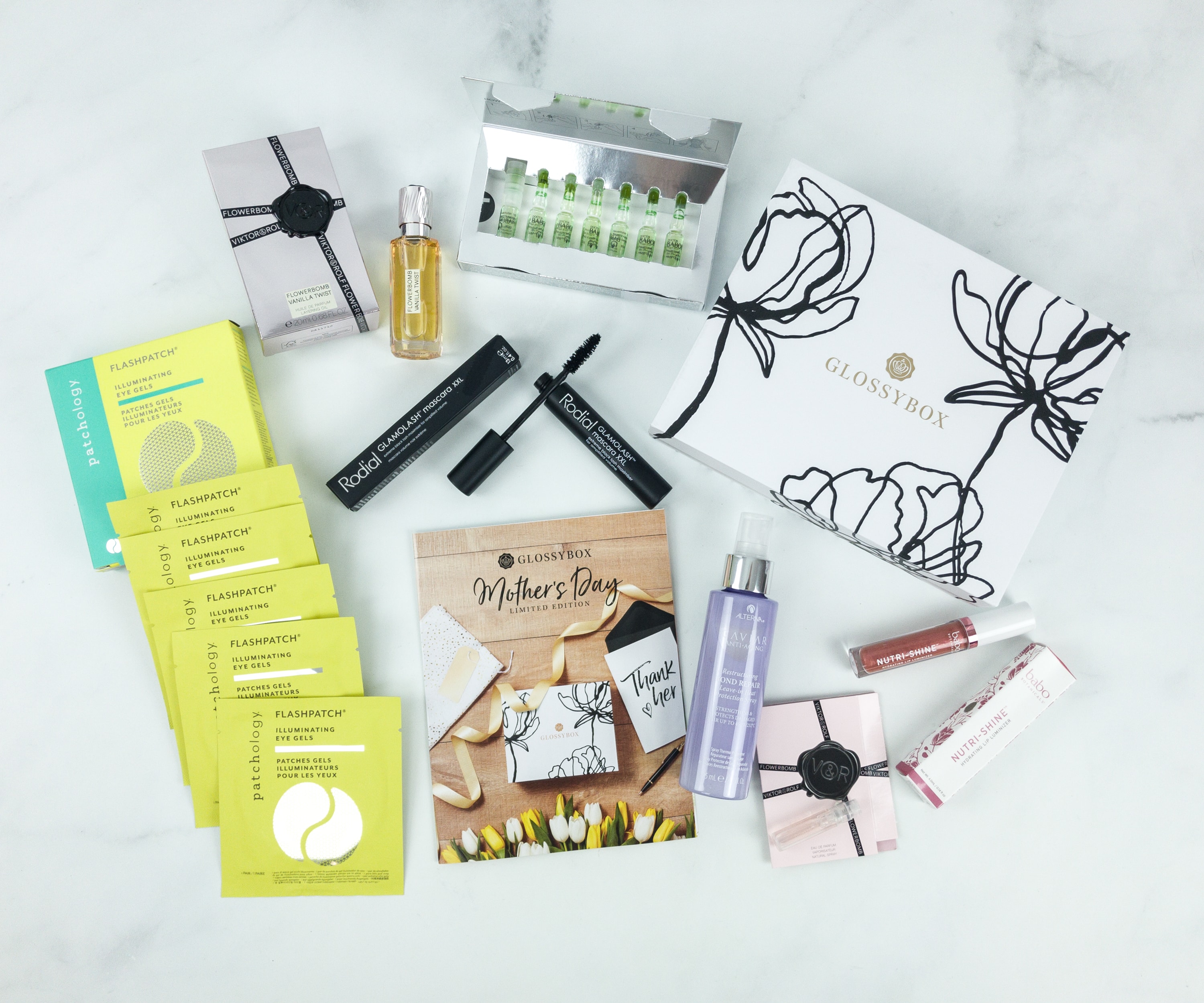 Everything in the 2019 GLOSSYBOX Mother's Day Limited Edition Box!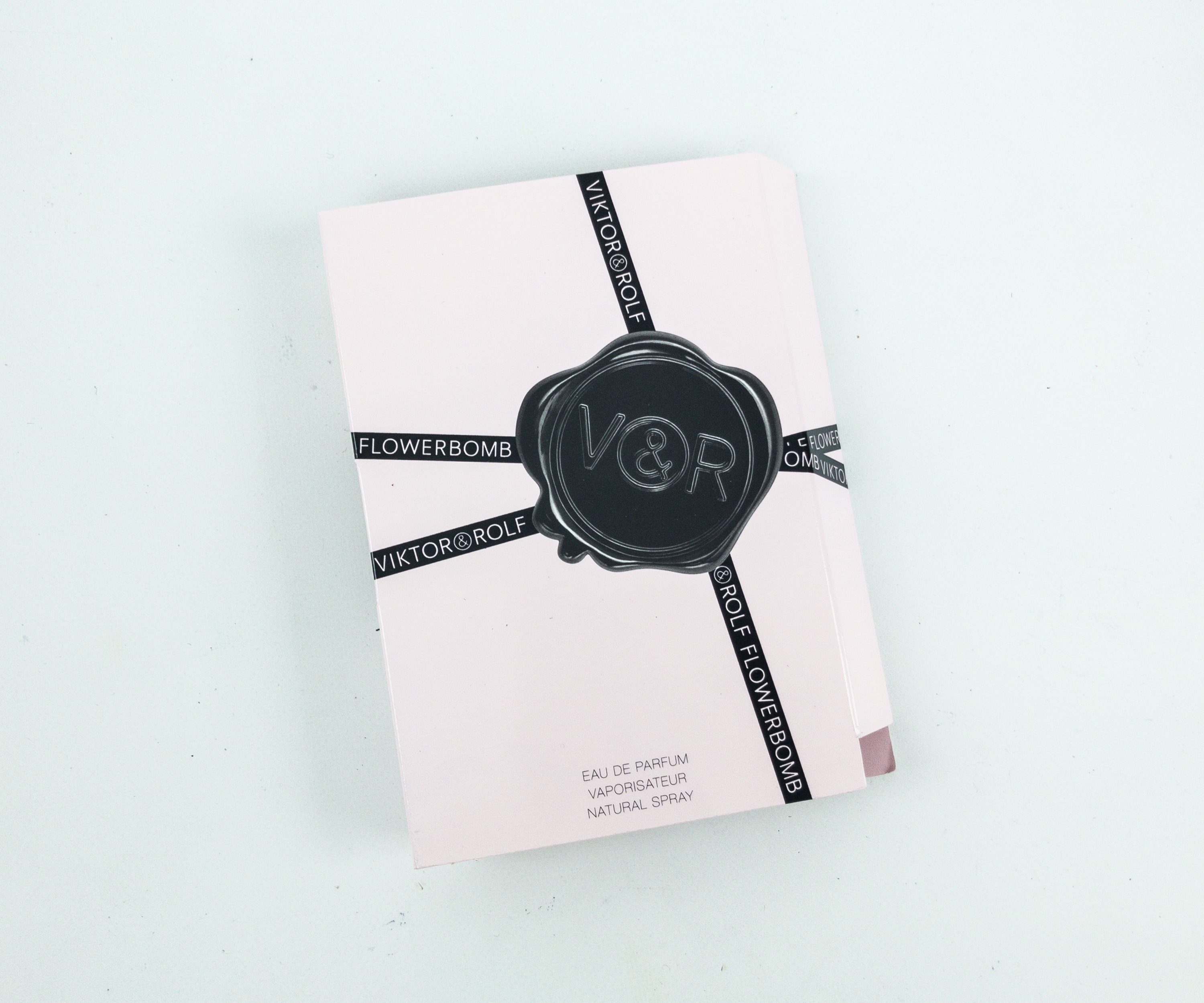 Viktor and Rolf Flowerbomb Eau De Parfum ($3.30) True to its name, Flowerbomb is an explosion of an exquisite bouquet of fresh and sweet floral scent.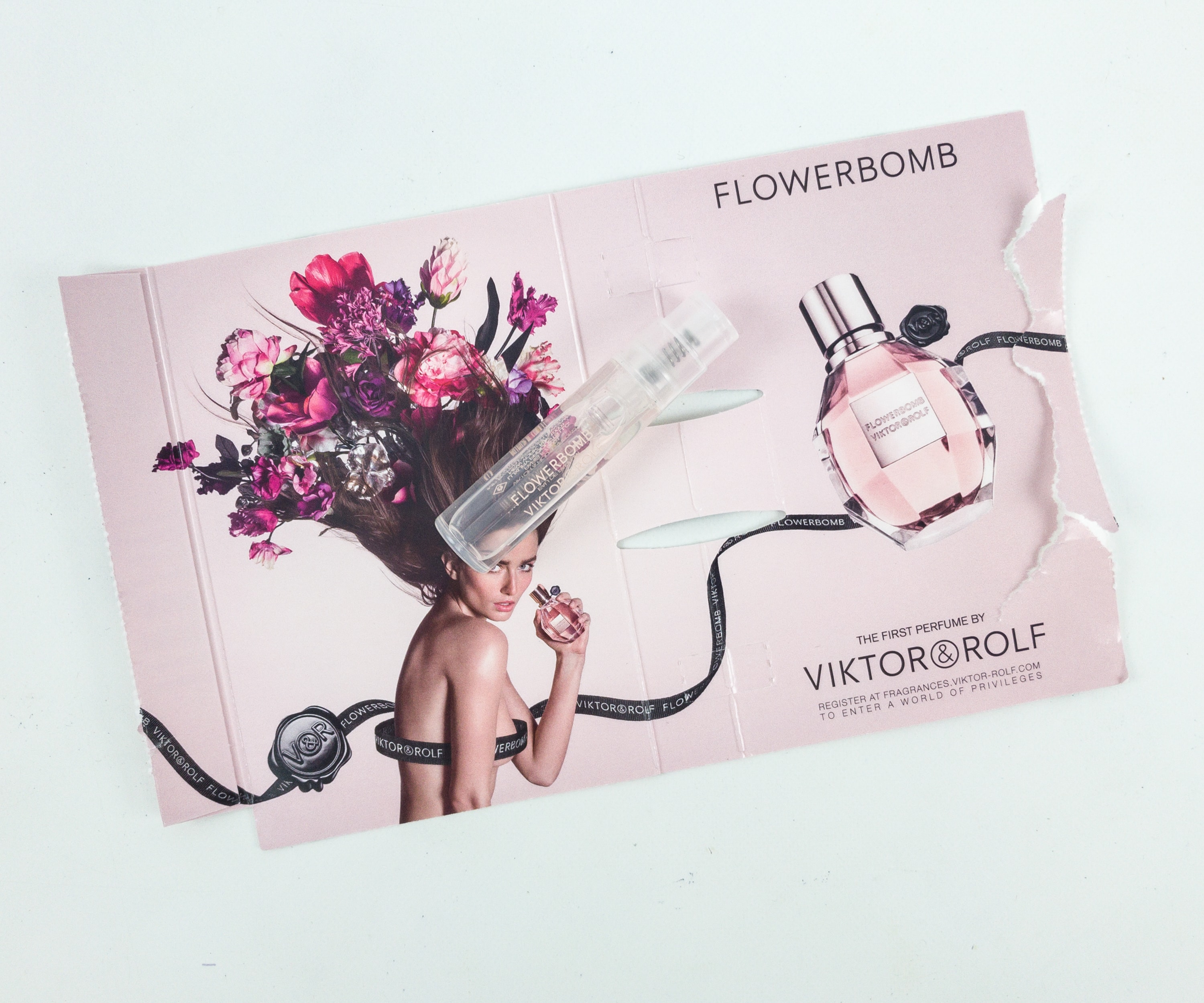 It's the perfect perfume to welcome the spring, but it can actually work as an all-year-round scent!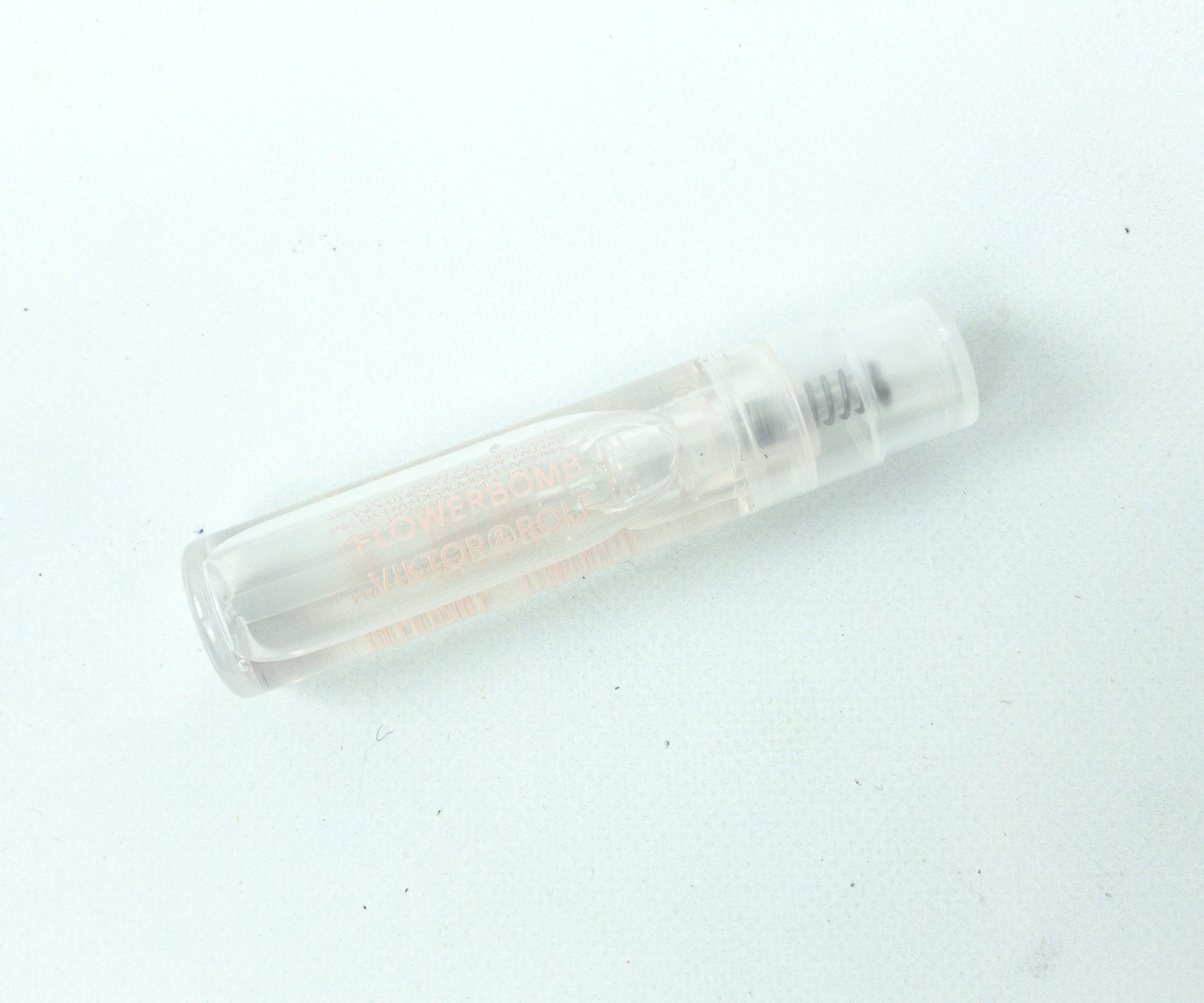 I used to be skeptic about floral and strong patchouli, but Flowerbomb turned out to be sexy, elegant and beautiful. Also, it has the ability to uplift a mood. They truly outdid themselves with this one!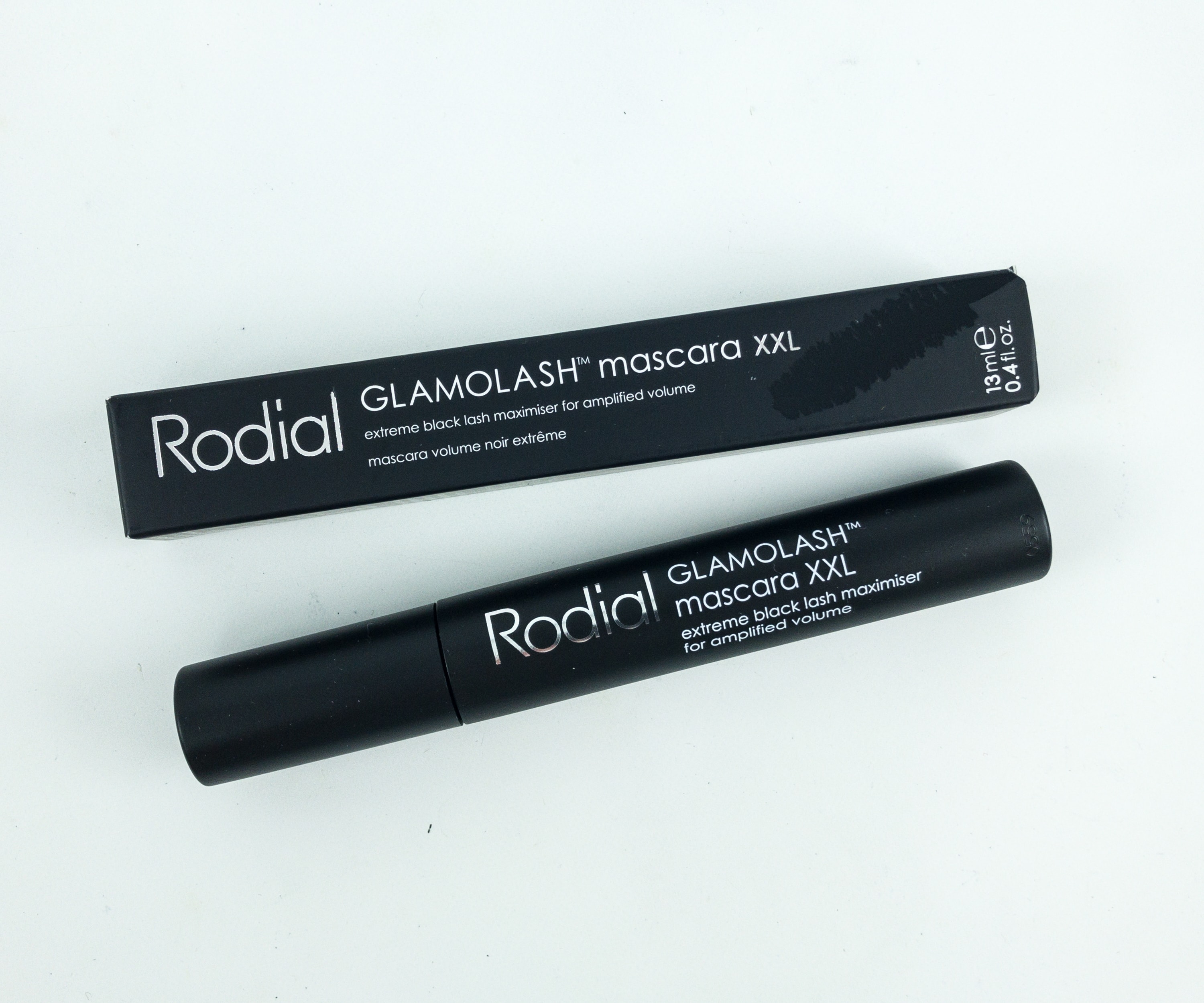 Rodial Glamolash Mascara XXL ($28) This mascara ensures that your lashes are maximized from day to night. The formula is infused with beeswax, carnauba wax, and soluble collagen, which conditions your lashes and makes it full-bodied!
With its type of bristles, there's no flaking or clumping, just volumized lashes that hold for a whole day!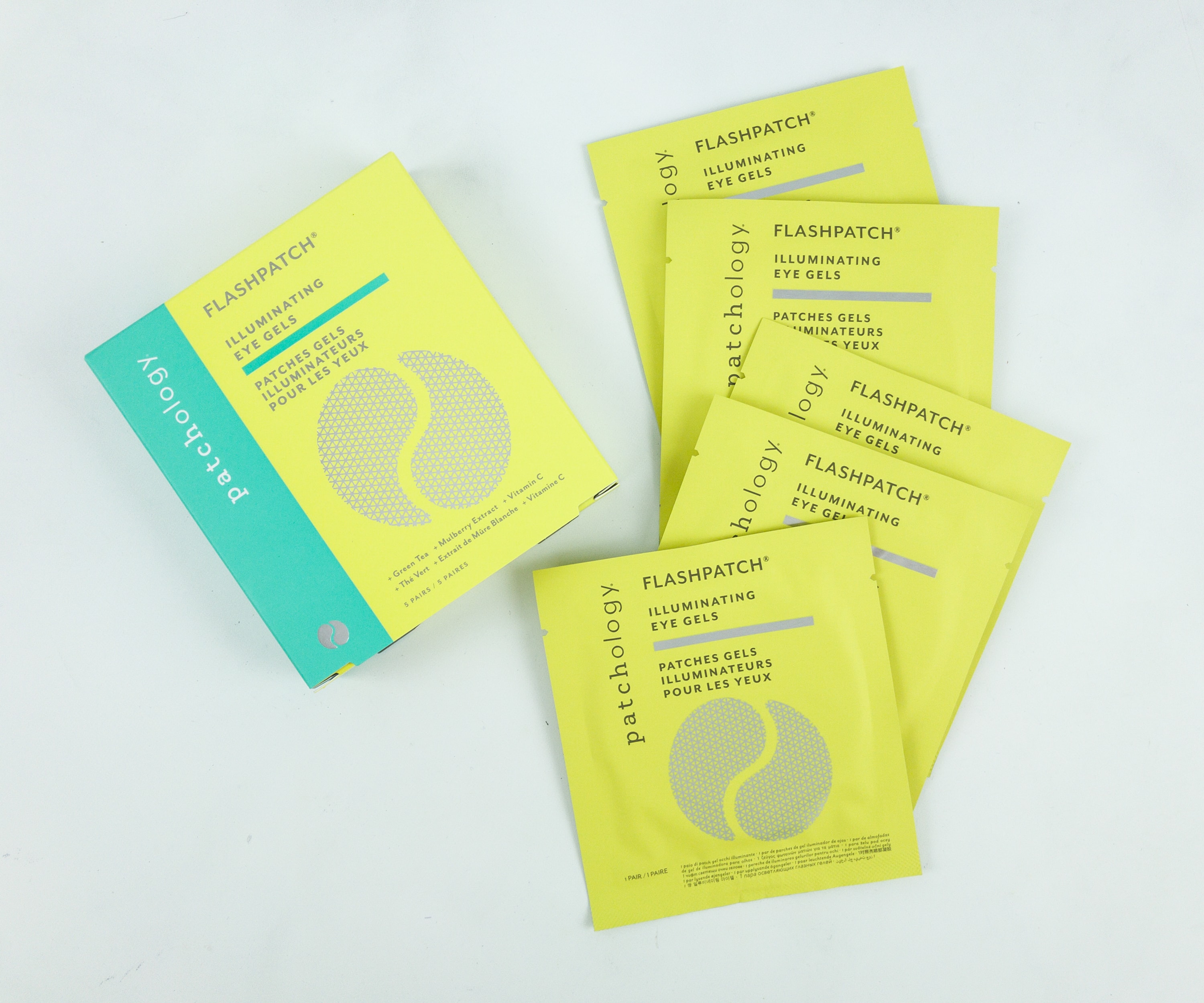 Patchology FlashPatch Illuminating Eye Gels ($15) Who would say no to illuminating eye gels? These eye gels even contain green tea extract, which works to enhance circulation in the undereye area and provides a quick fix to puffiness and dark circles.
Each box contains 5 sachets of eye patches. Product description and directions for use are printed at the back of the box and the sachet.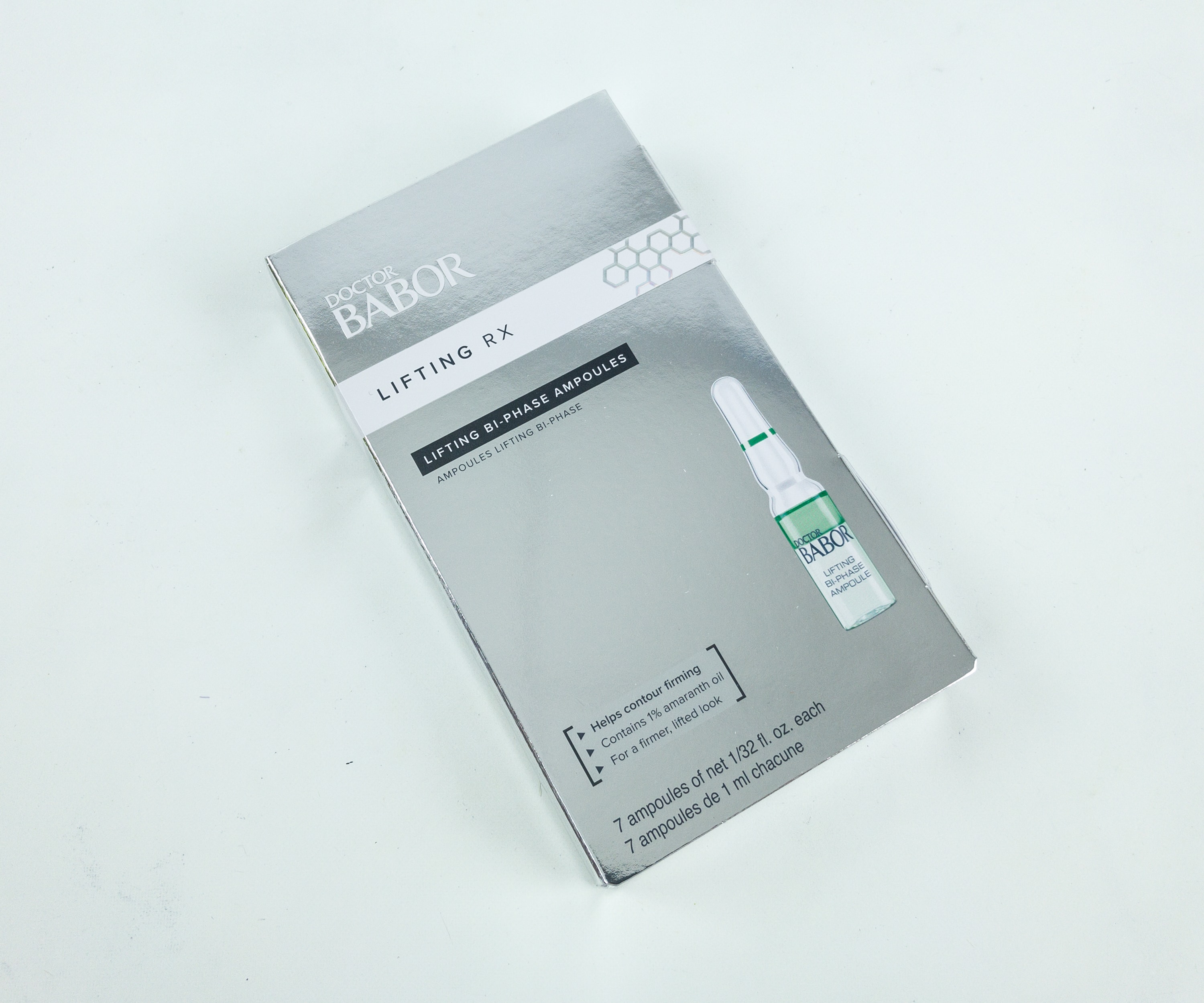 Babor Lifting Bi-Phase Ampoules ($50) These facial treatments are a combination of vitamin C extracts from seabuckthorn, bistorta root, and atocopherol which work together to provide a brighter and smoother complexion!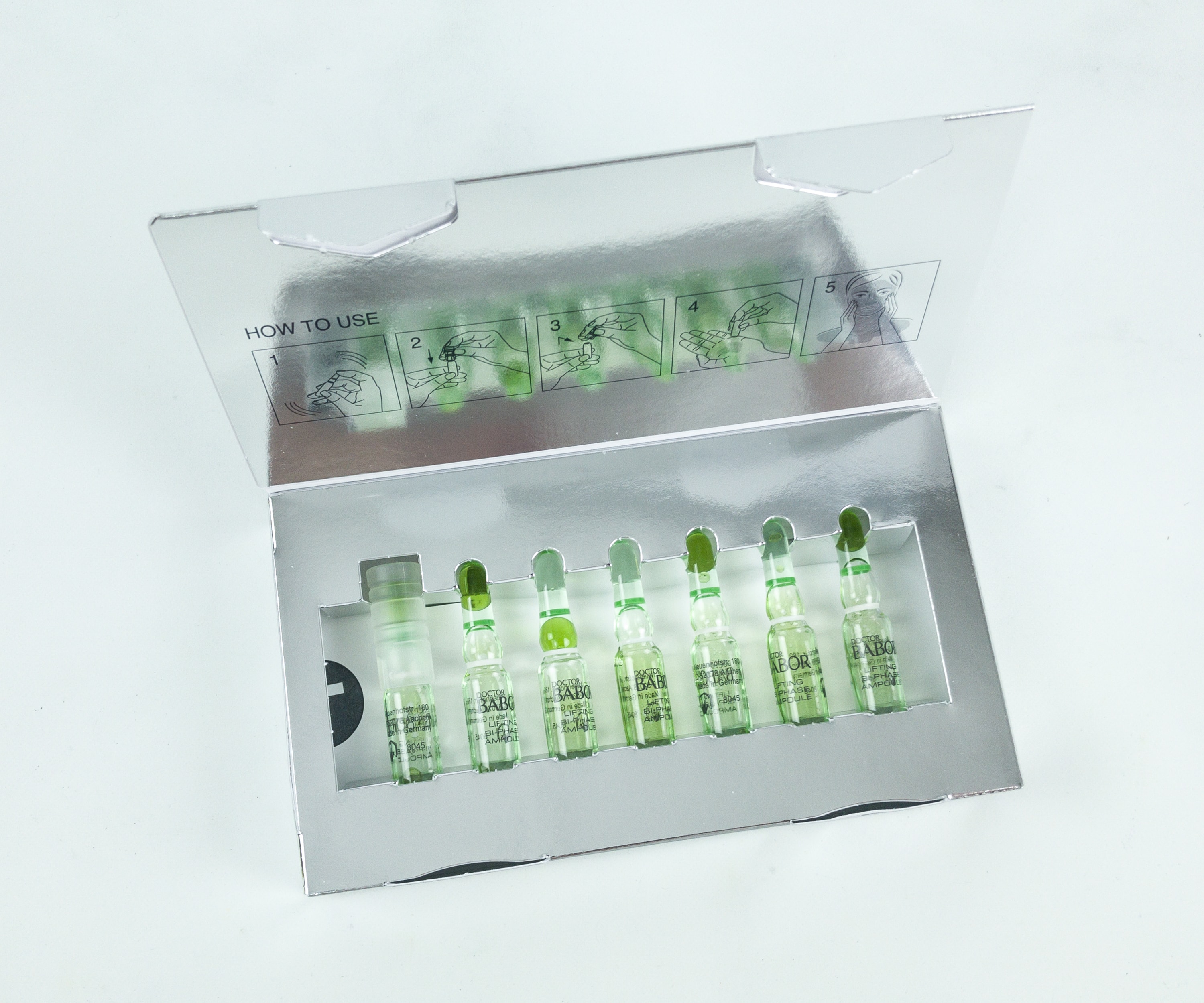 It comes with a 7-day supply of ampoules. There's even an opener included in the package so it's easy to use. You just have to give it a good little shake, snap the top open with the opener, empty the contents into your palm, rub them together and then apply it evenly on your face and neck, in an upward motion.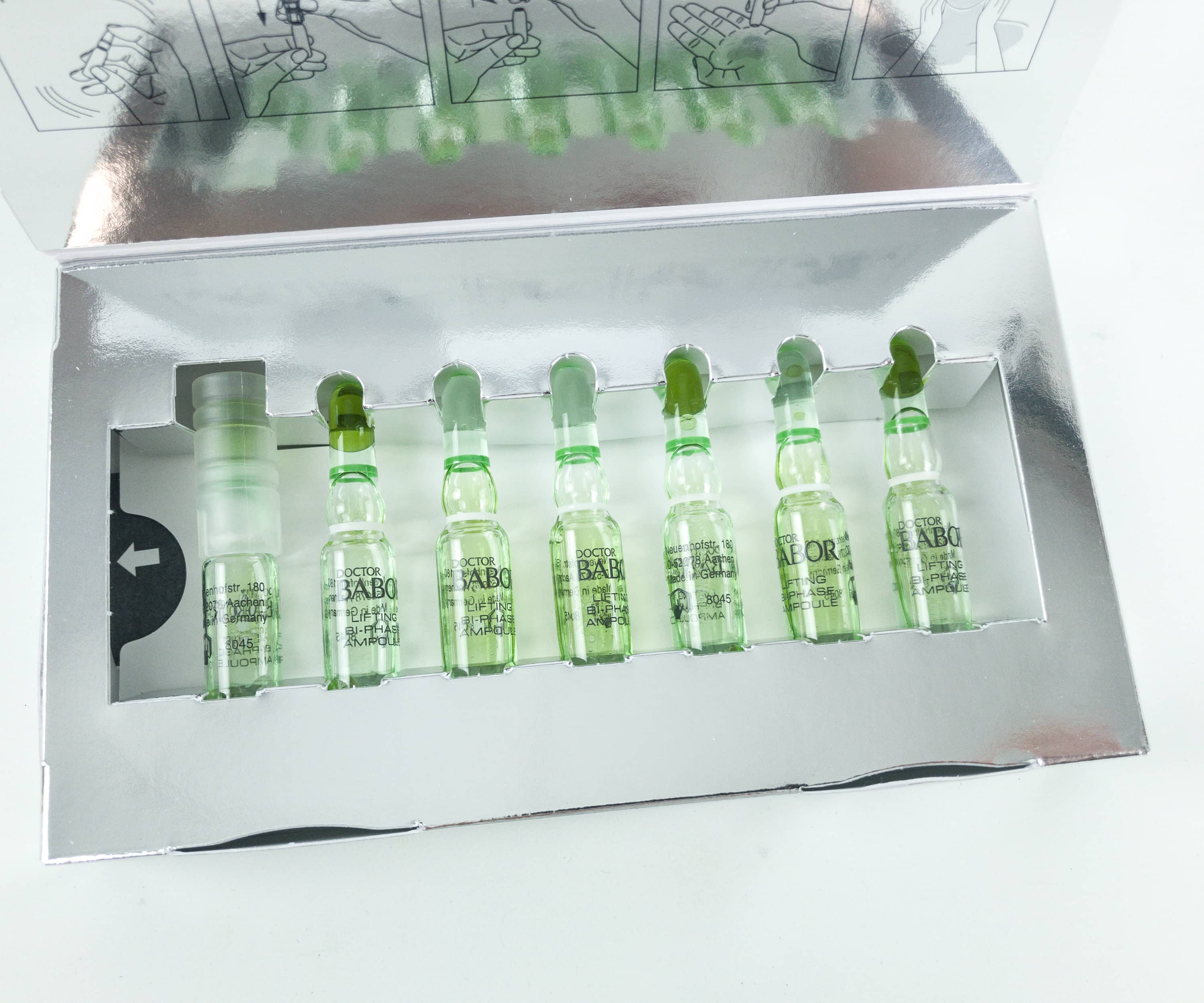 The product comes in individual ampoules so it stays fresh until I use it. Plus, each of them contains the exact amount that I need to use for the day. This way, I don't have to worry if I used too much or too little of it.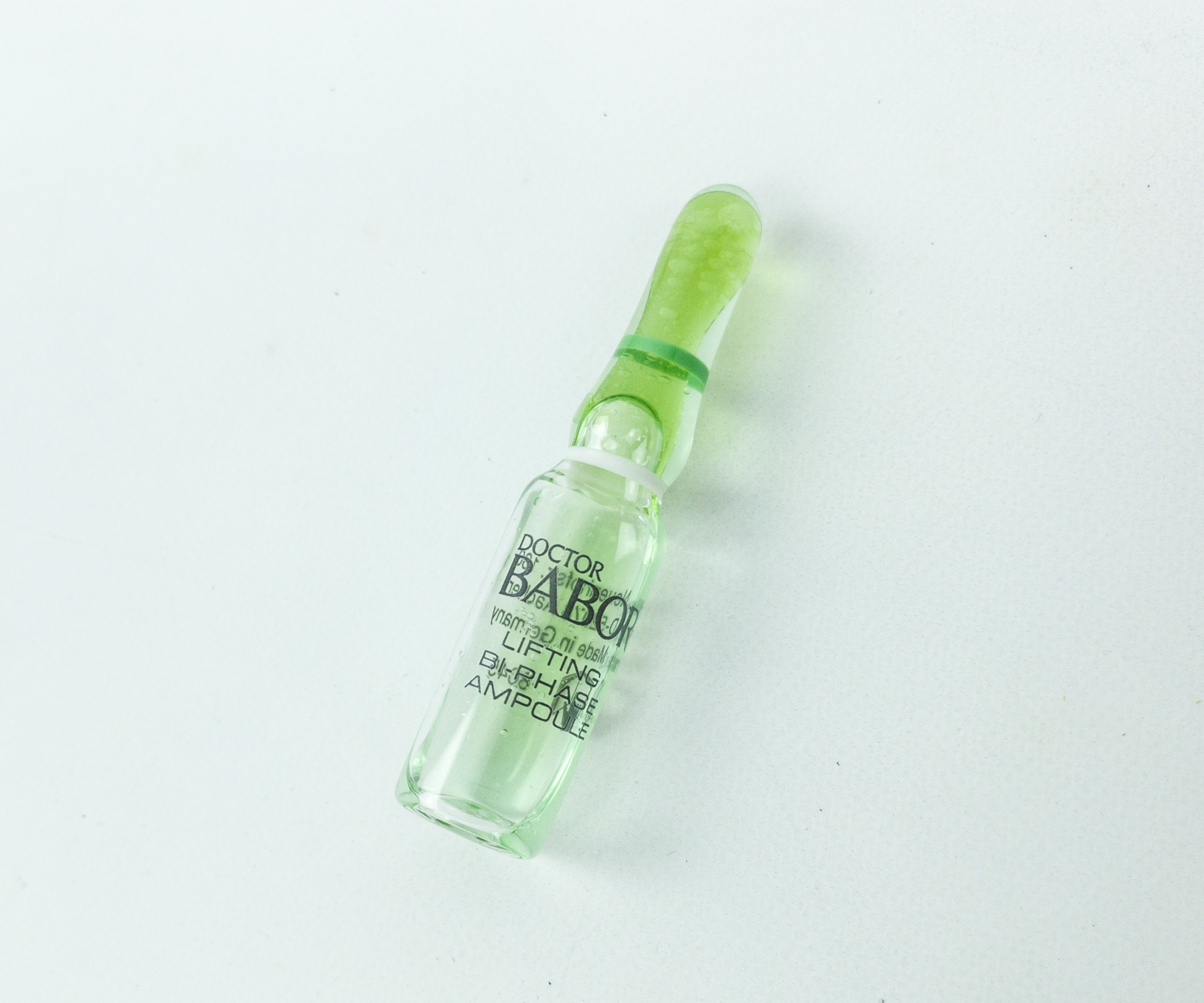 It promises to make a big difference in your complexion as early as five days, depending on your skin type. As for me, I felt my skin tighten almost instantly after applying.
Babo Botanicals Nutri-Shine Hydrating Lip Luminizer ($18.95) All I need are a few swipes of this lip luminizer to keep my lips soft and hydrated. It's vegan, preservative-free, cruelty-free, and dye-free!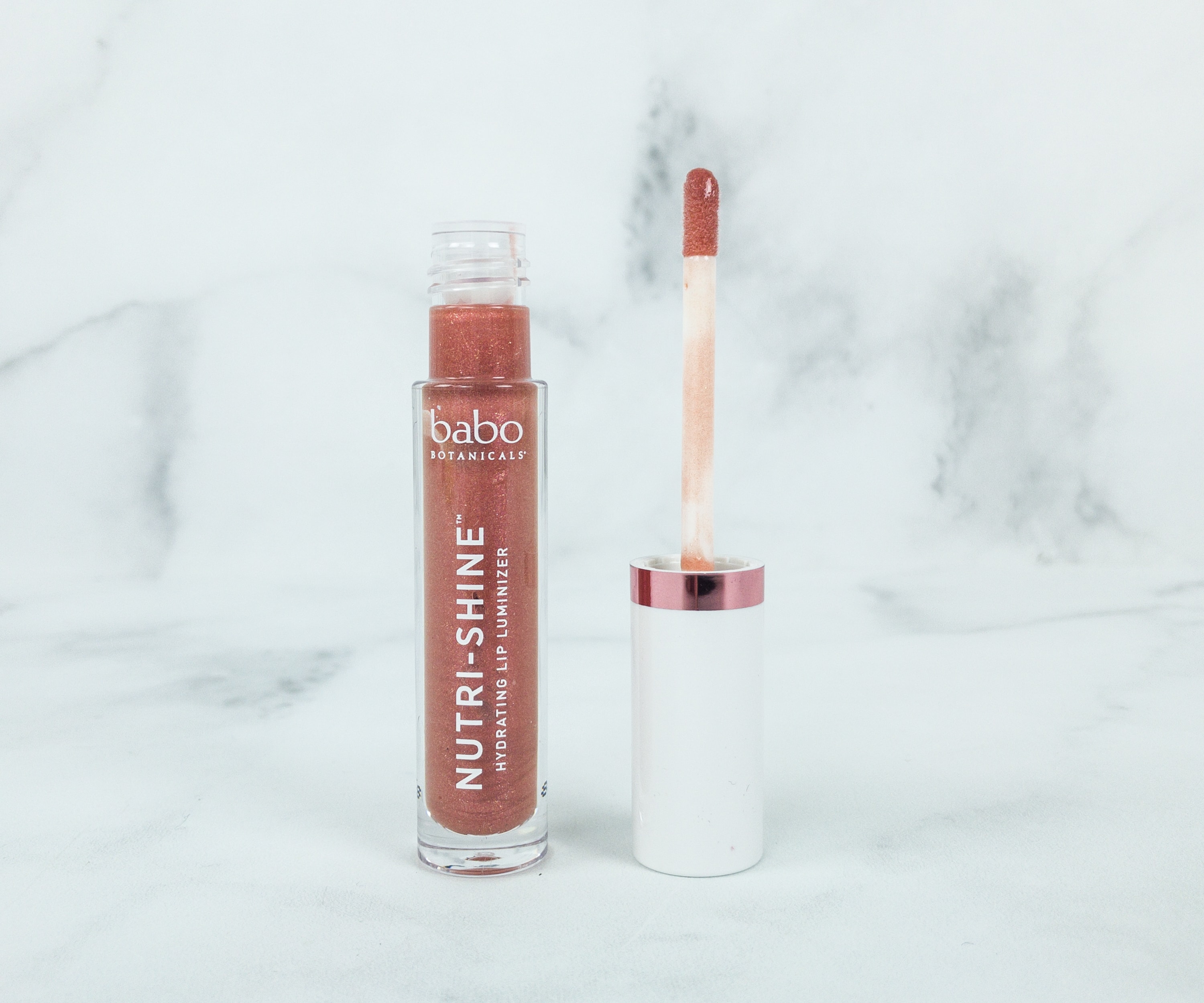 This one will stay in my purse because it's great for everyday use. It makes my lips highly moisturized without the sticky feeling. I love the color too!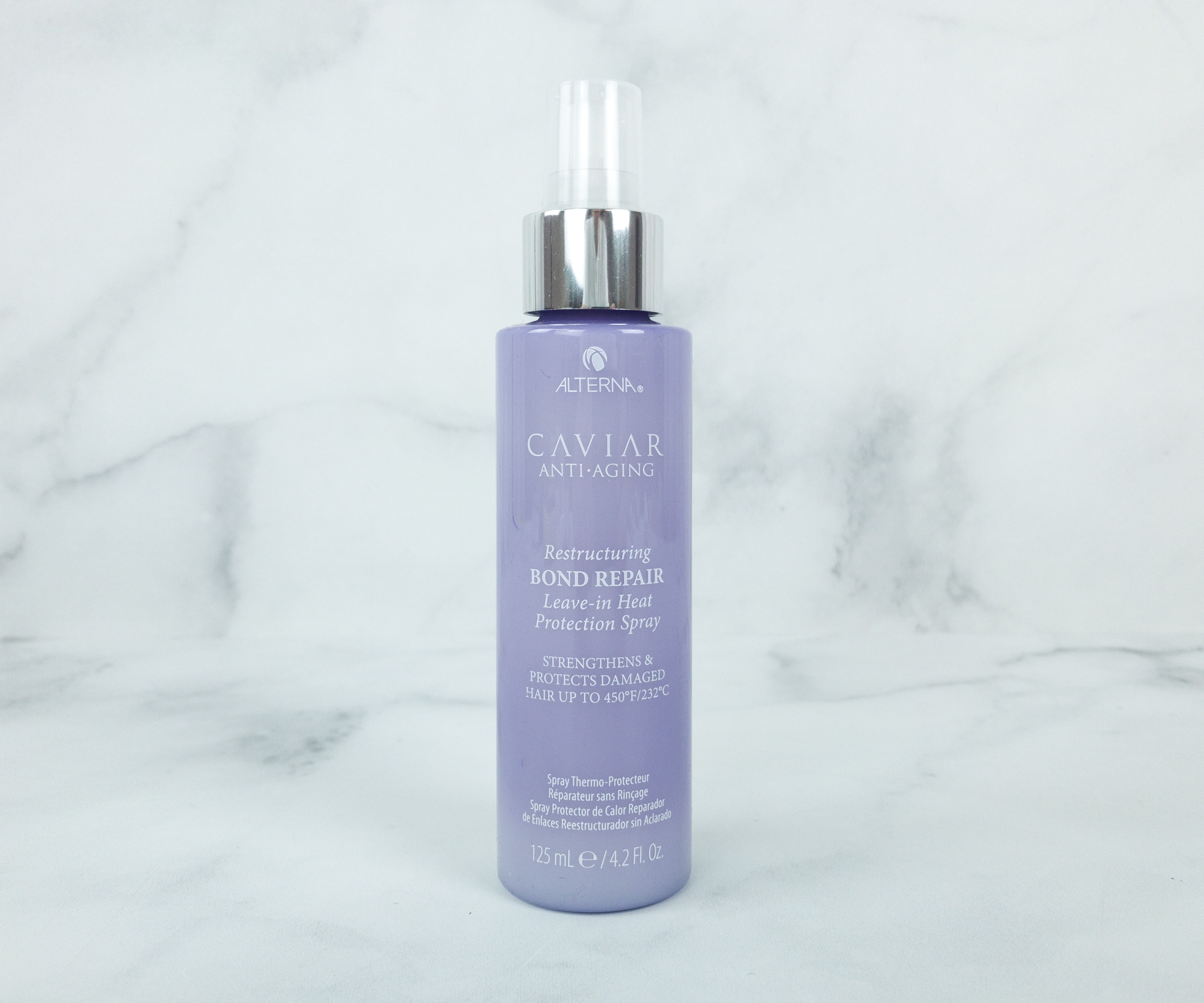 Alterna Haircare Caviar Anti-Aging Restructuring Bond Repair Leave-In Heat Protection Spray ($32) This heat protection spray is ideal for all hair types, including fine hair like mine. This leave-in spray acts as the hair's shield from thermal and chemical damages. Every strand is protected, strengthened, and made more manageable. Now I can just spray, comb, and style away!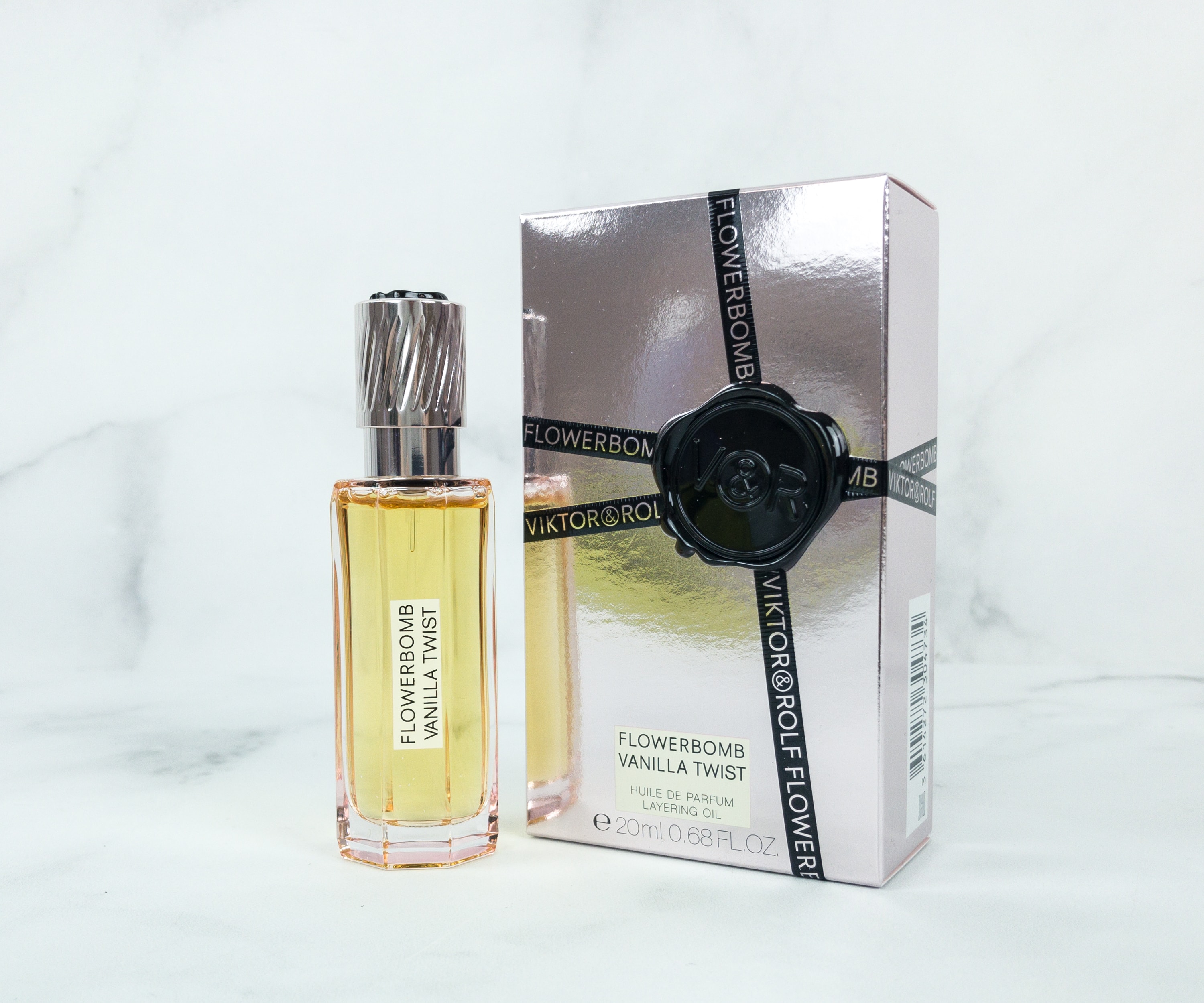 Viktor and Rolf Vanilla Twist Layering Oil ($69) It's a new concept of layering perfume. As if Flowerbomb is not bewitching enough, this layering oil will add a twist of irresistible vanilla scent, leaving a trail of creamy and delicate smell everywhere I go!
What a treat! This Limited Edition GLOSSYBOX is the luxurious curation that moms deserve. With all the exclusive items included, I can pamper myself and look my best not just on Mother's Day but every day. The eye gels are my ultimate salvation from dark under eyes and puffy eyes, while the ampoules took charge of my wrinkles and aging skin. I also like the perfume's floral notes. All in all, I am impressed with the box's contents and value! It's certainly a great way to greet any mom you know a happy Mother's Day!
What did you think of this Limited Edition GLOSSYBOX?