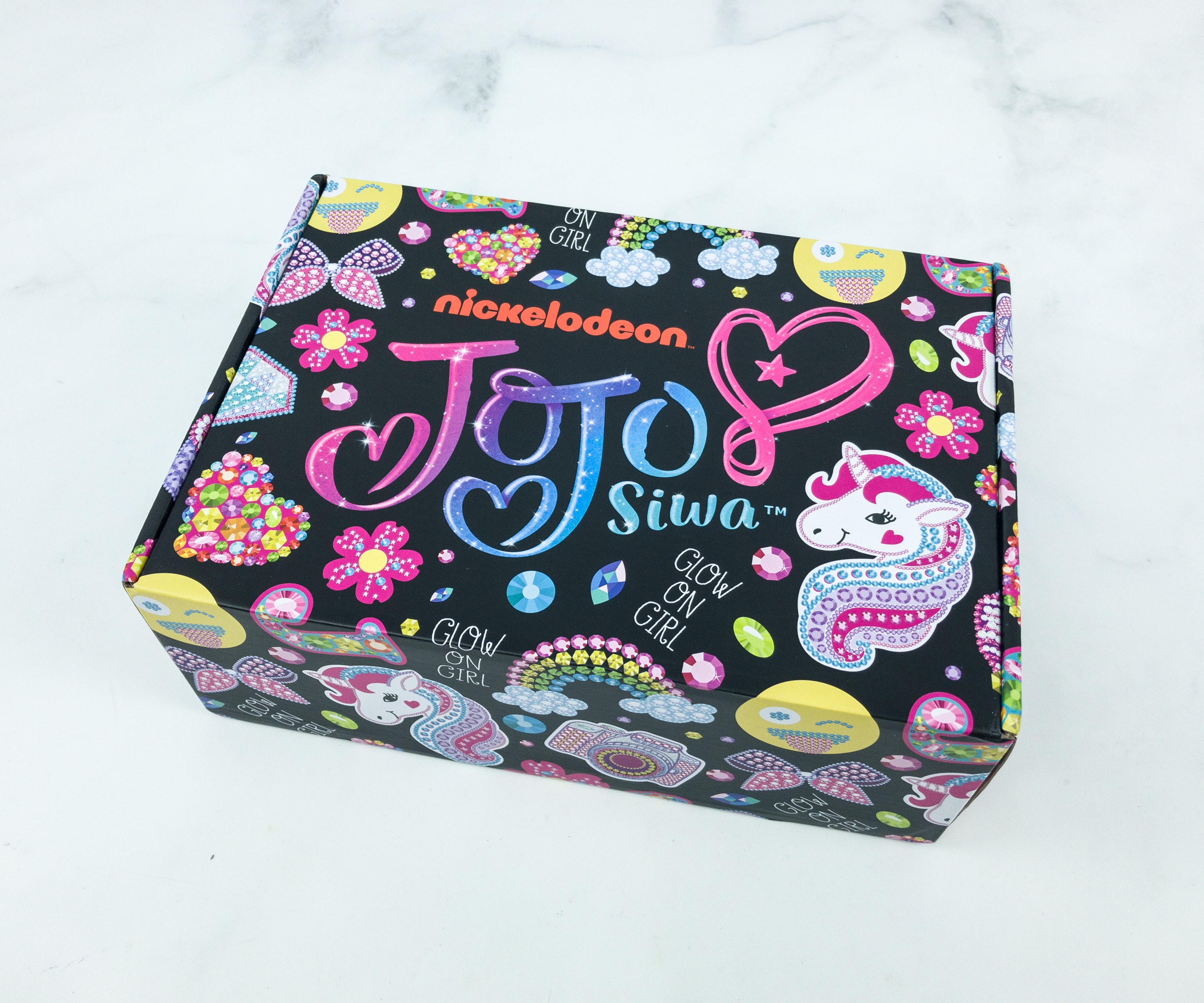 The JoJo Siwa Box is a subscription that sends exclusive apparel and accessories for fans of Jojo Siwa! She is a dancer, singer, actress and a Youtube personality. She appeared on several Nickelodeon shows, has a vlog, several singles and joined Dance Moms contest. She won the Kid's Choice Award for Favorite Viral Music Artist and Favorite Musical Youtube Creator last 2017.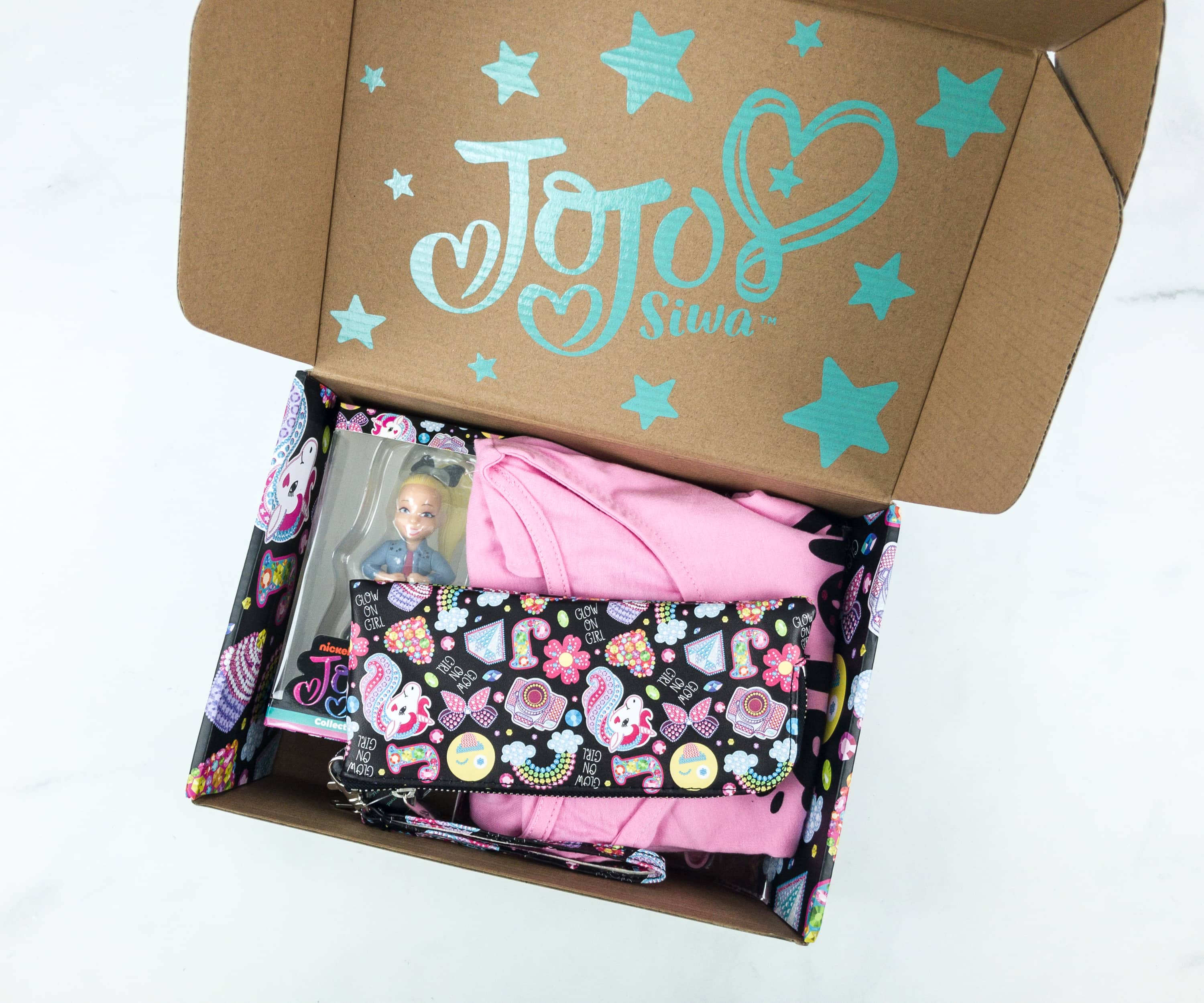 They promise a $60+ value for every box.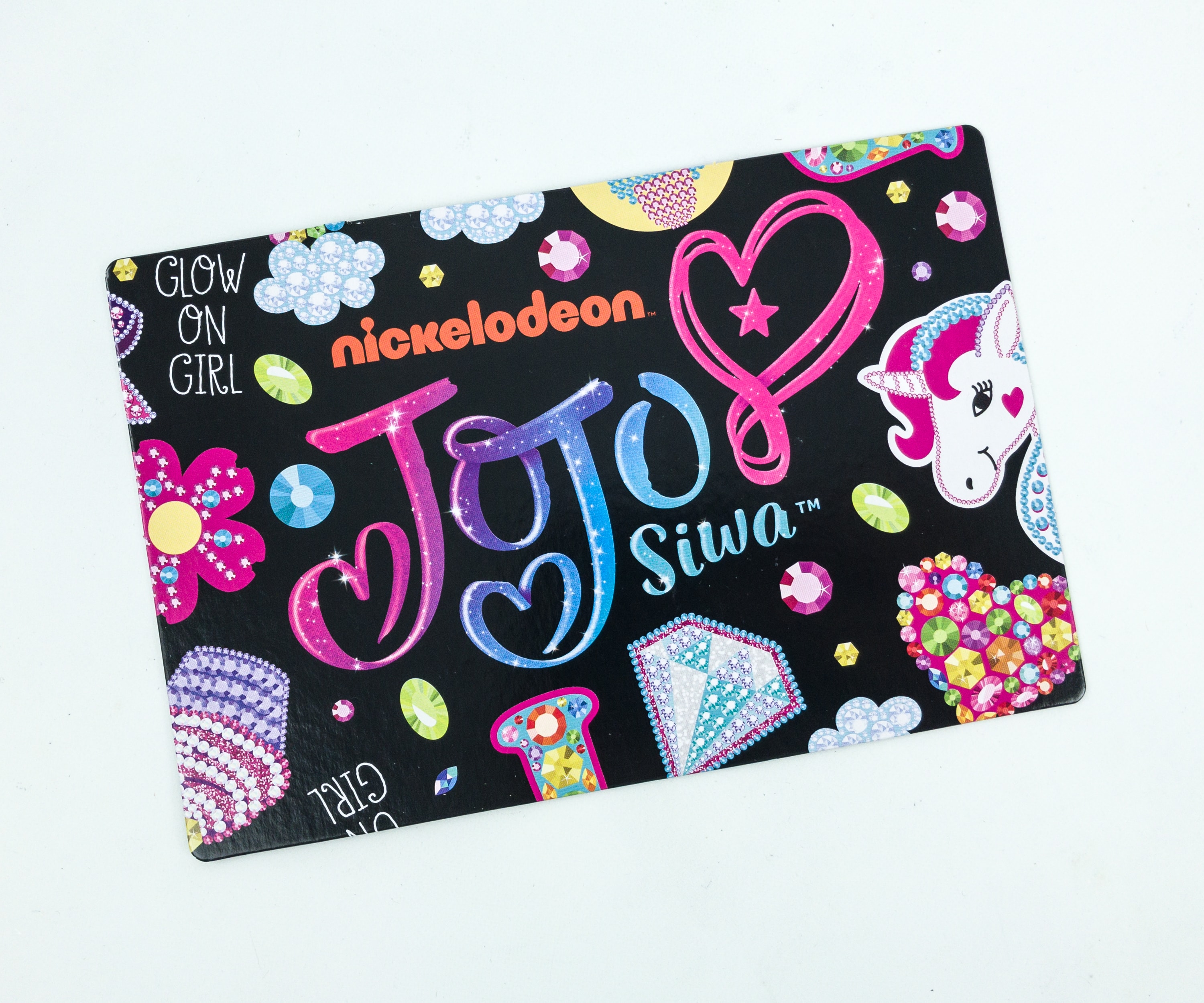 The information card is just as colorful as the box itself!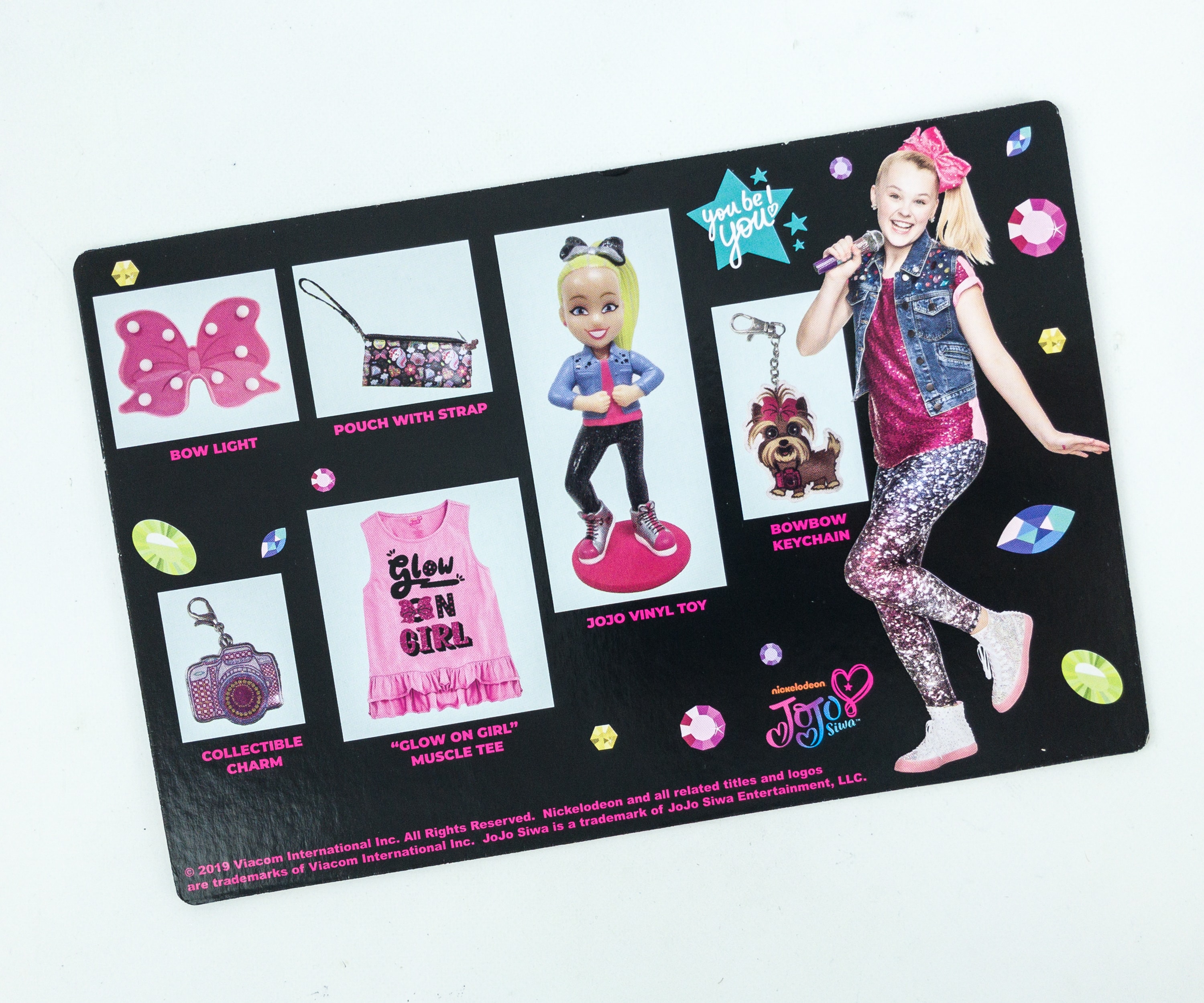 It is filled with product illustrations and blurbs.
Everything in the box!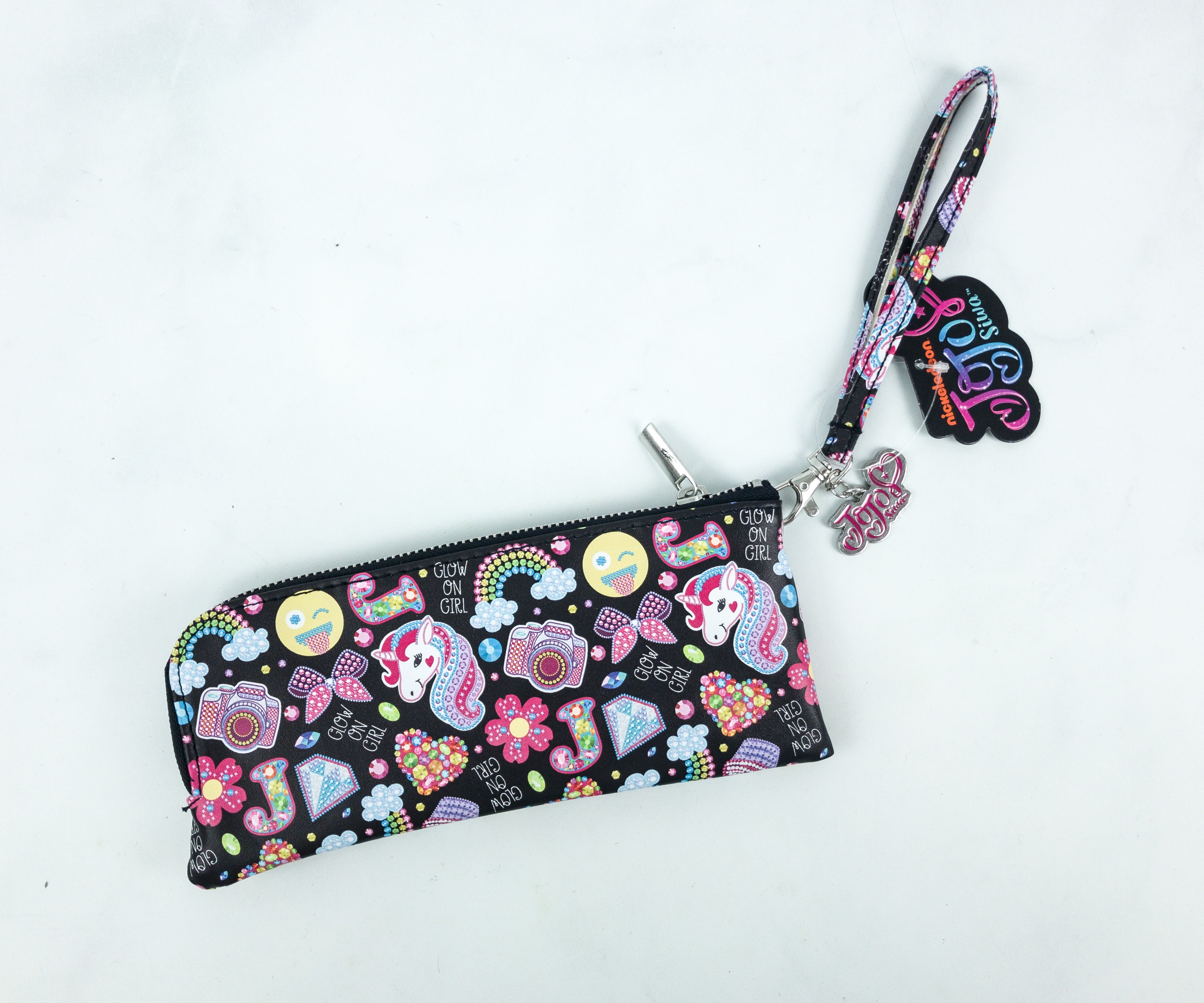 Wristlet Pouch. This cute pouch features colorful designs all over, including unicorns, cameras, diamonds, flowers, rainbows, hearts, and more!
The zipped pouch can fit pens, markers, and other girly doodads!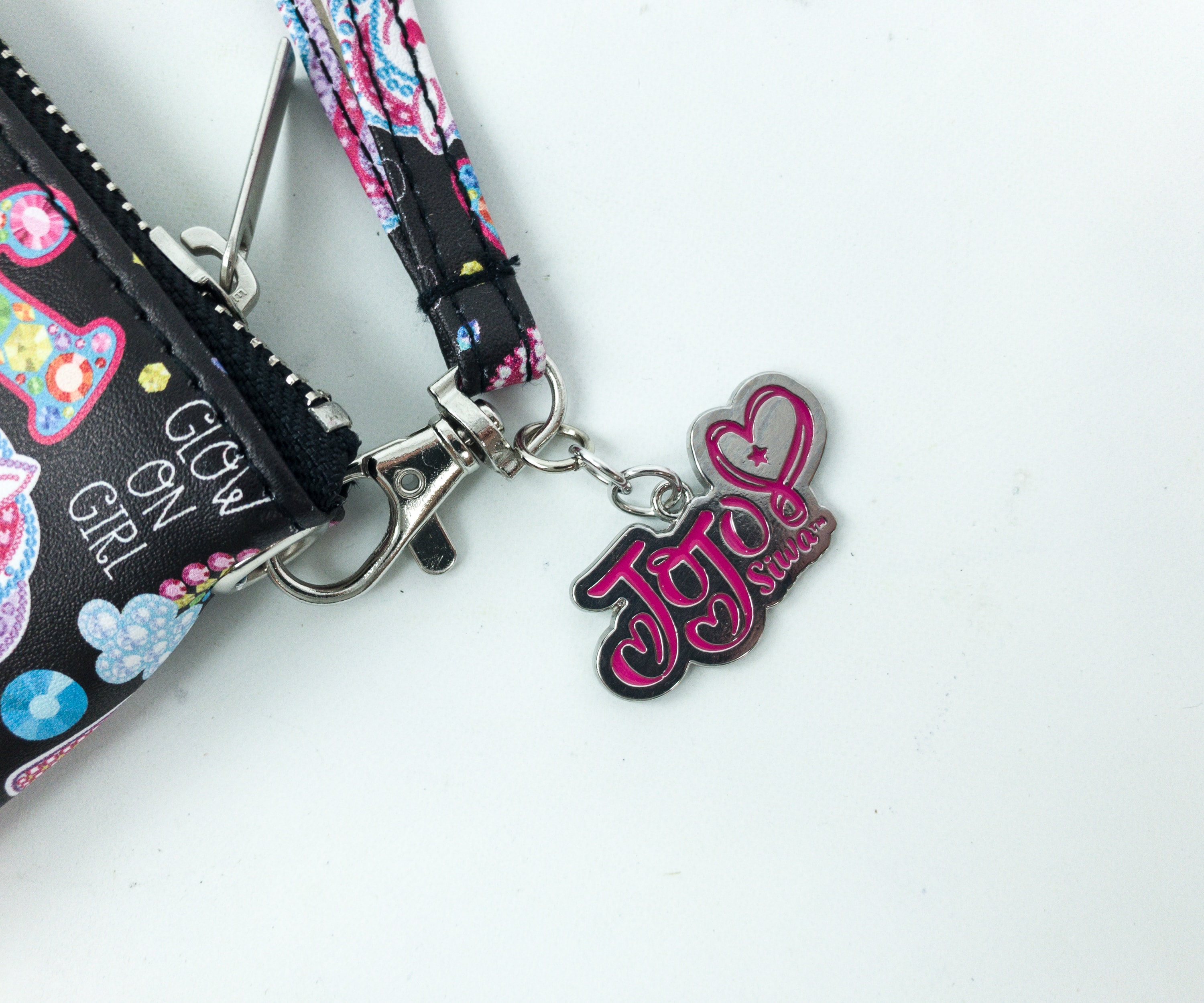 It also comes with a Jojo Siwa charm and a removable hand strap.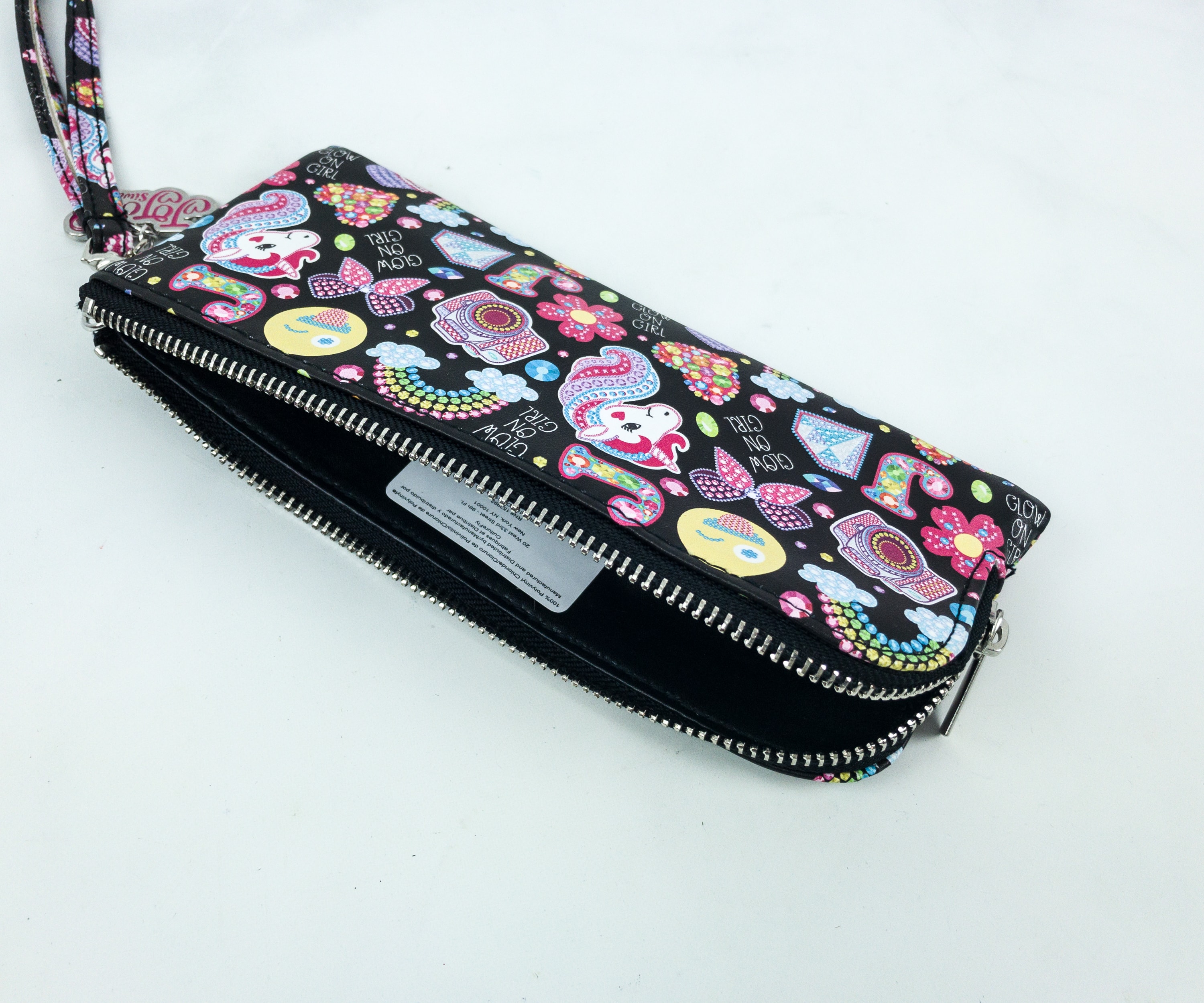 It's zipped, so you're sure that the items inside are secured.
It's made of PVC so if we need to keep it clean, wiping it off will do!
Marquee Bow Light. It's a stylish light that looks perfect for my daughter's bedside cabinet!
It has a nice warm light. You can make it stand on top of a cabinet or hang it on a wall. The on/off switch is located at the back.
Bow Bow Key Chain. The keychain features a puppy with a camera and it's so adorable. It has a trigger snap that makes it easy to attach to anything.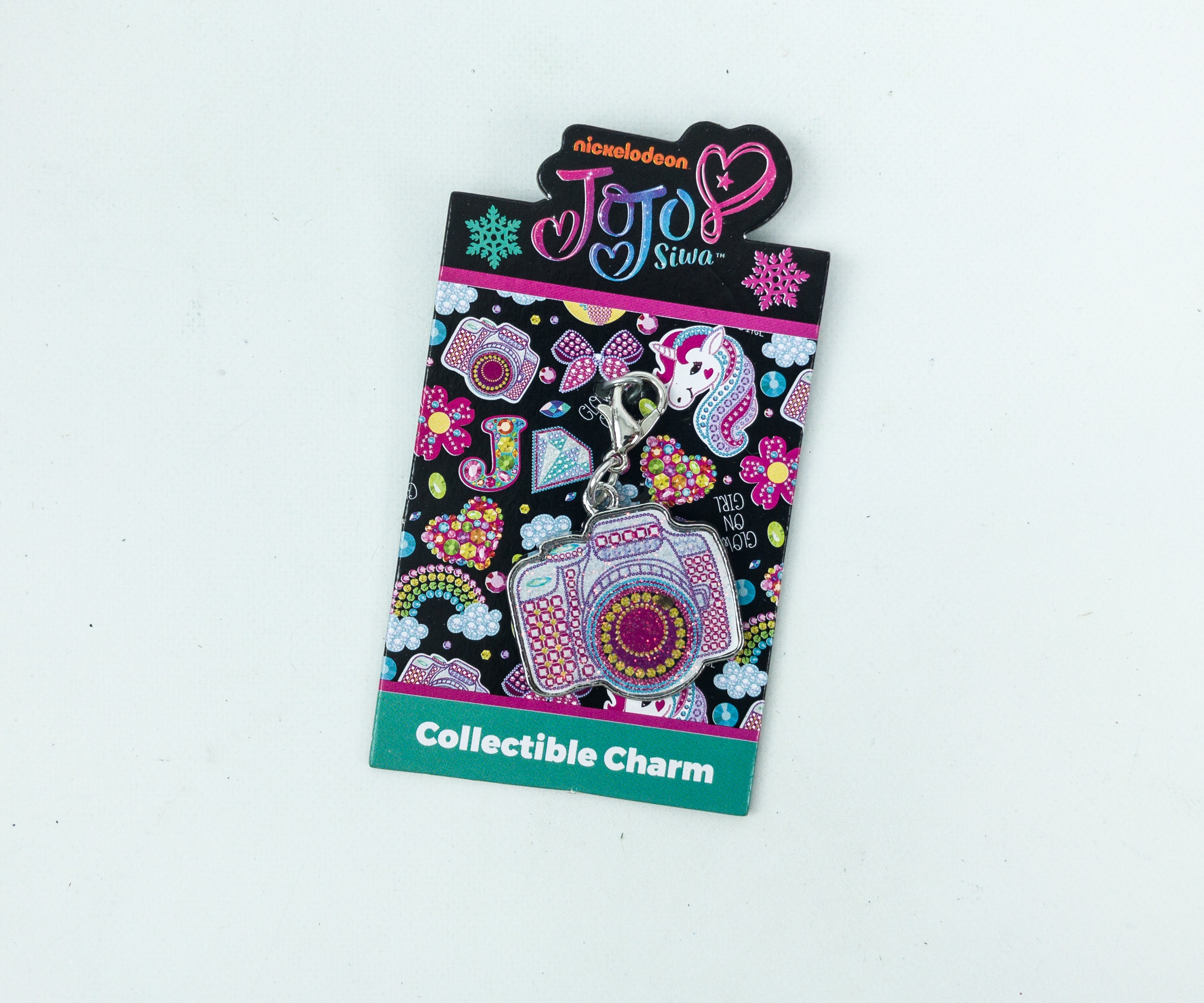 Collectible Charm. Another adorable item is this collectible charm, which is a sparkly camera!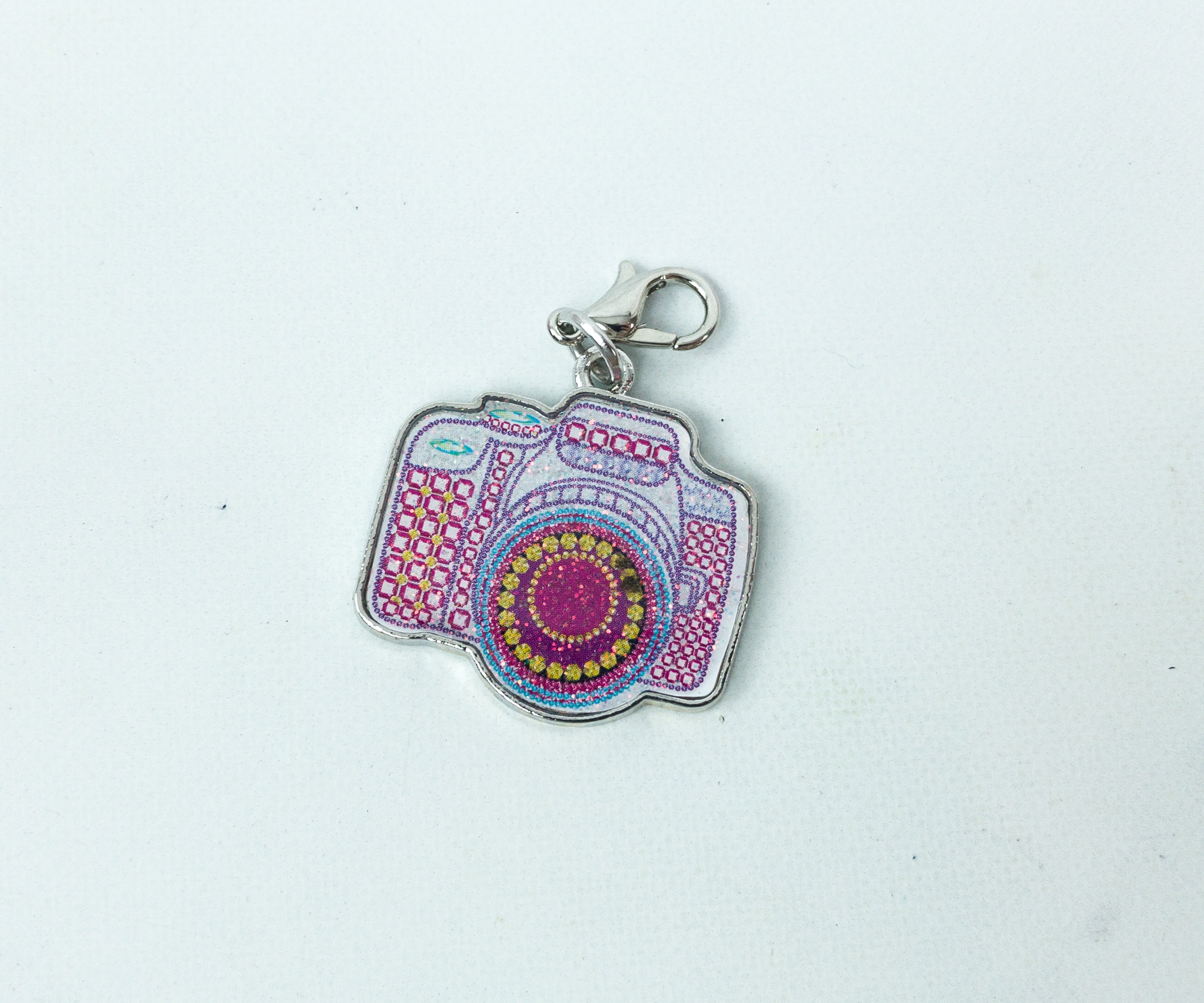 The mini camera also has a mini trigger snap. You can add this to your bracelet, or you can also use it as another keychain if you want to!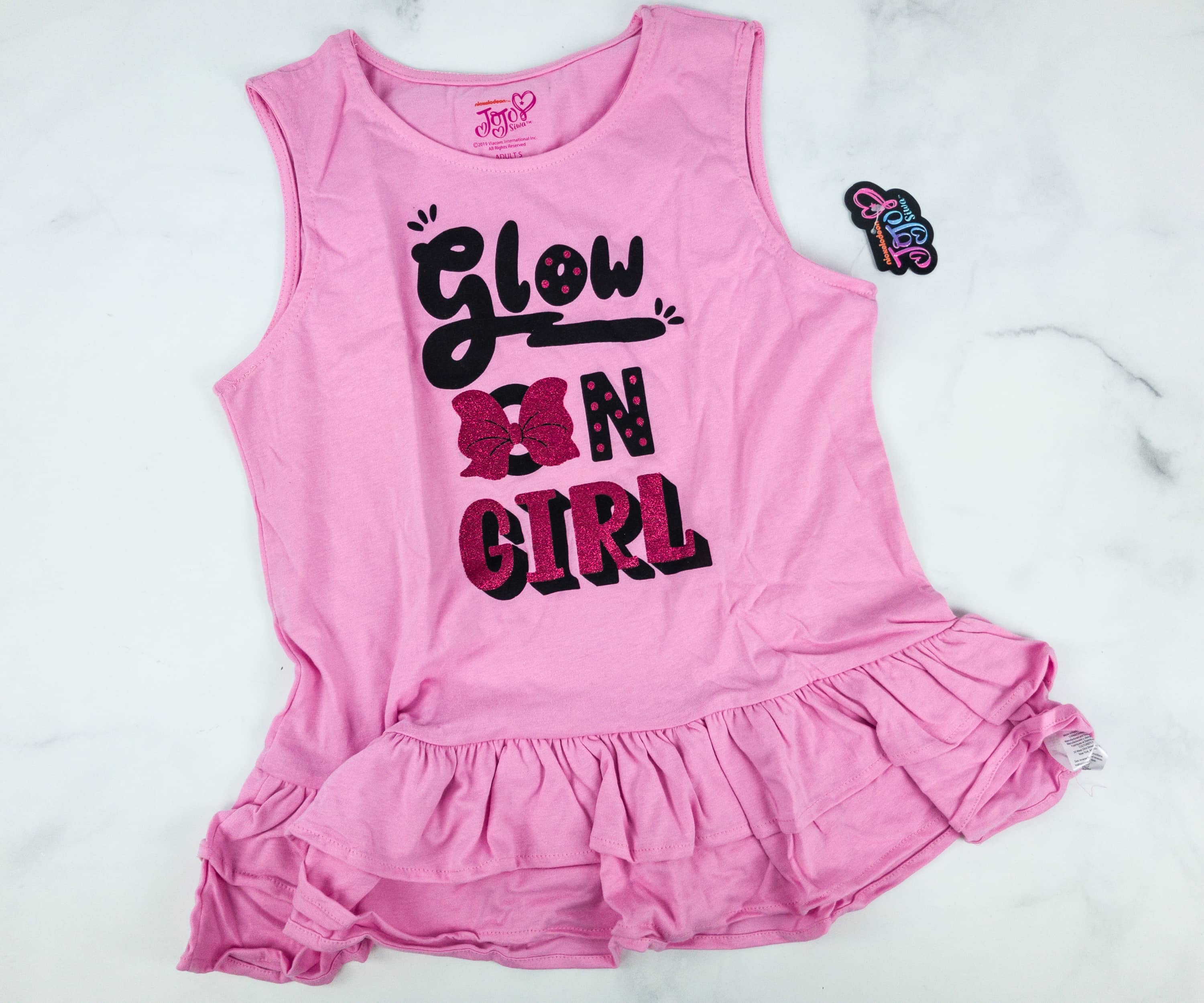 'Glow on Girl' Tank Top. This tank top is so pretty and chic!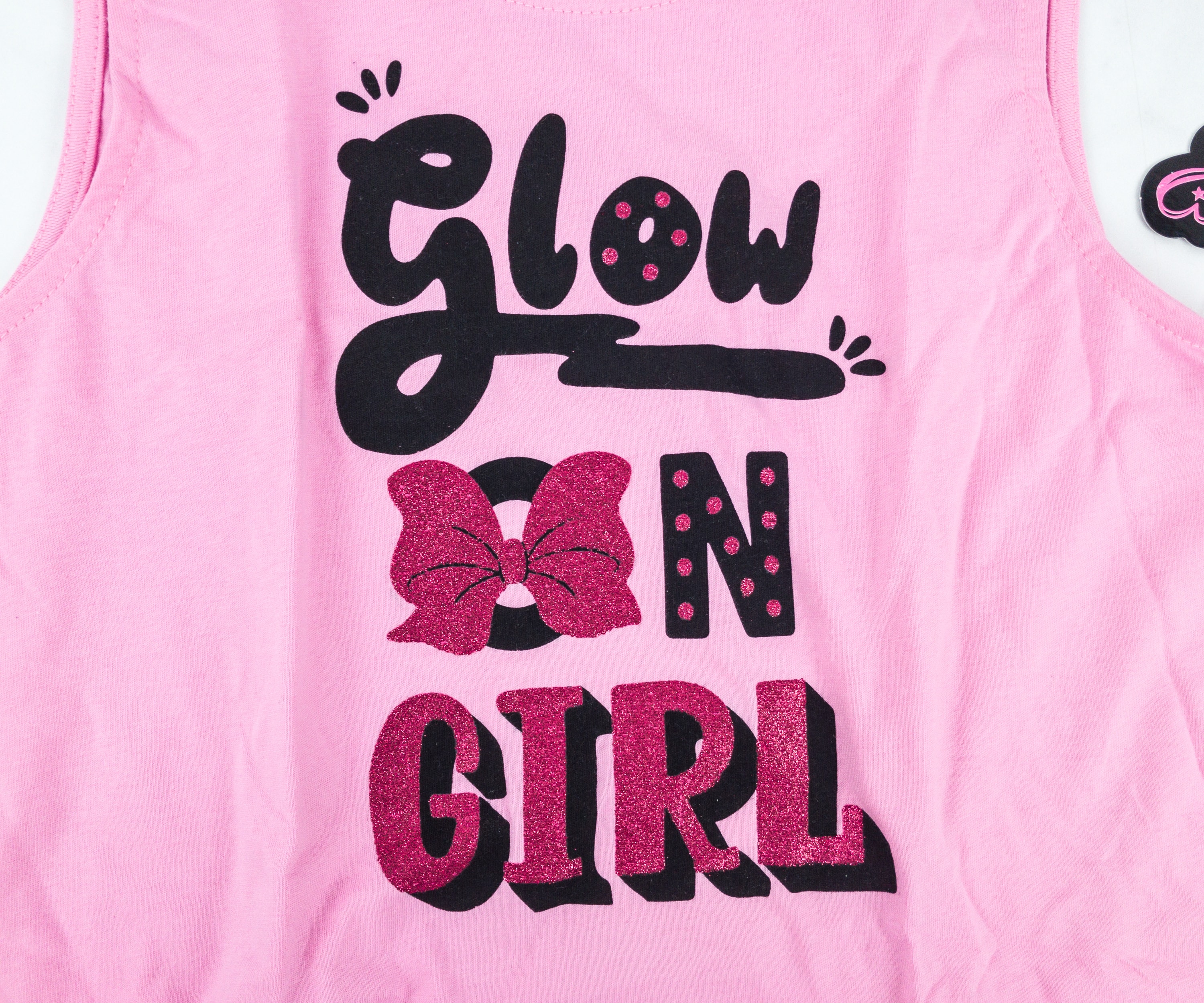 The prints are even sparkling!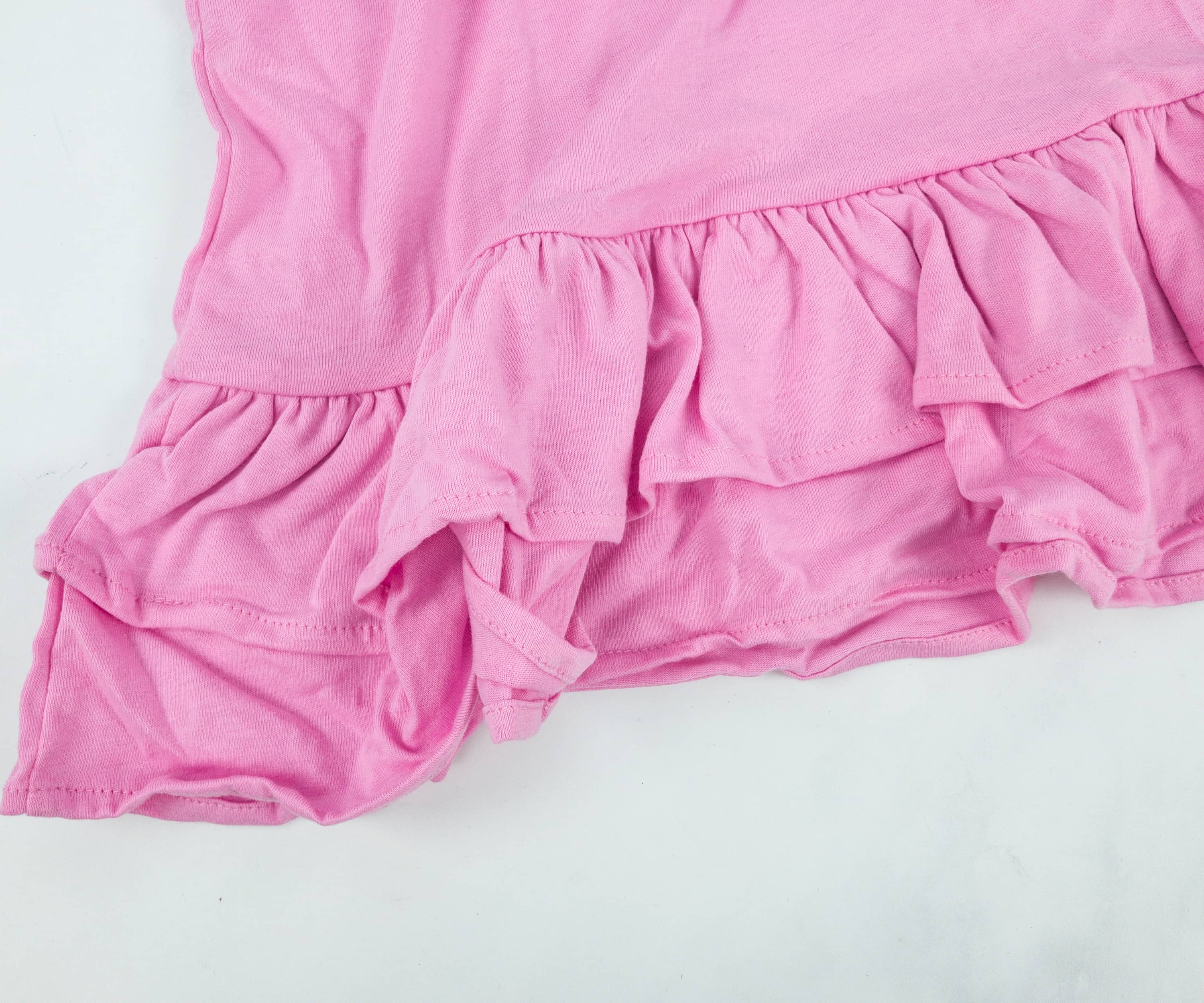 It has a ruffled bottom, making it look like a dress hem. It will absolutely look good paired with leggings or pants!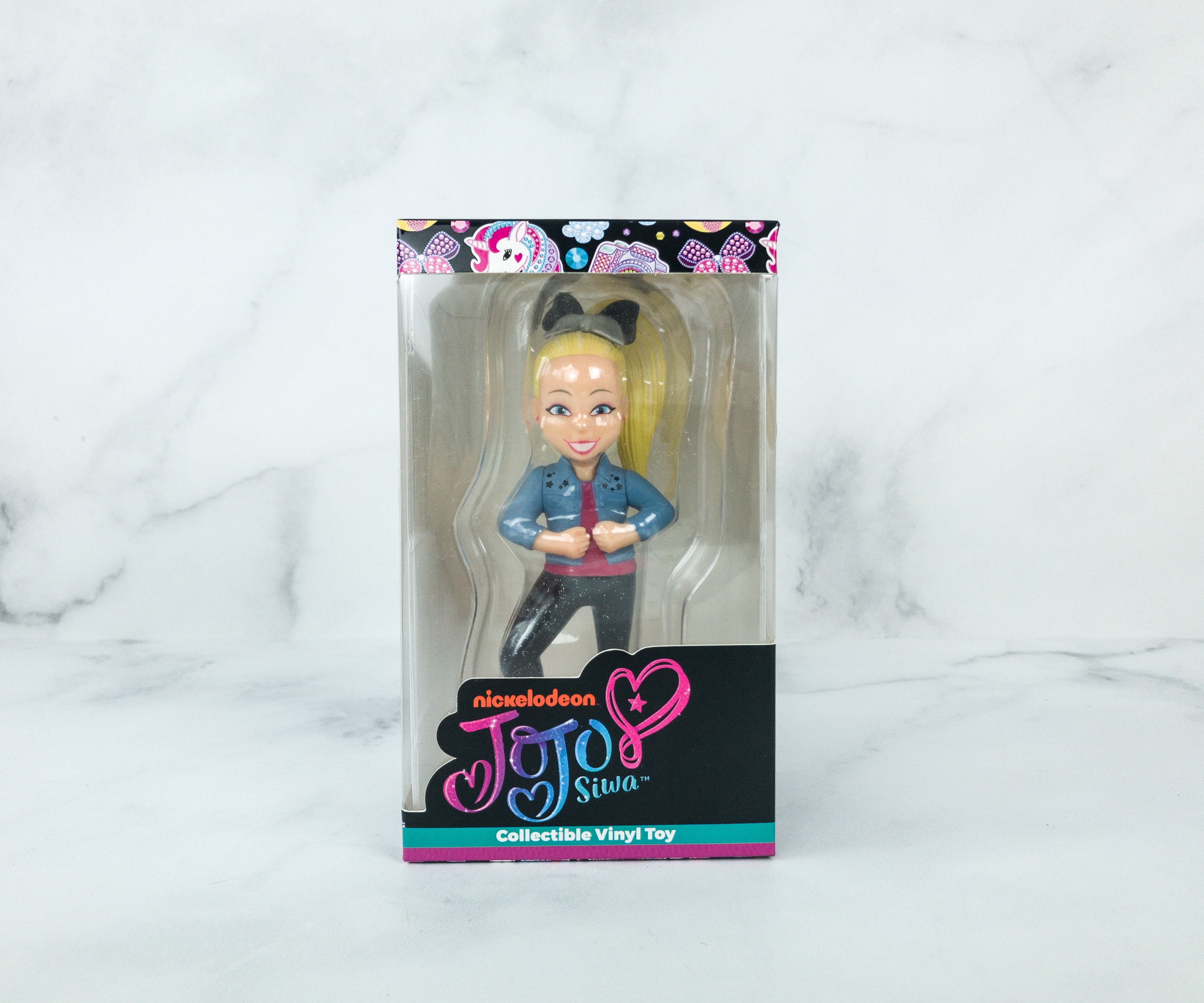 JoJo Siwa Vinyl Figure. We also got another decorative item from this box, and it's a Jojo vinyl figure!
The figure looks as hip and trendy as Jojo herself!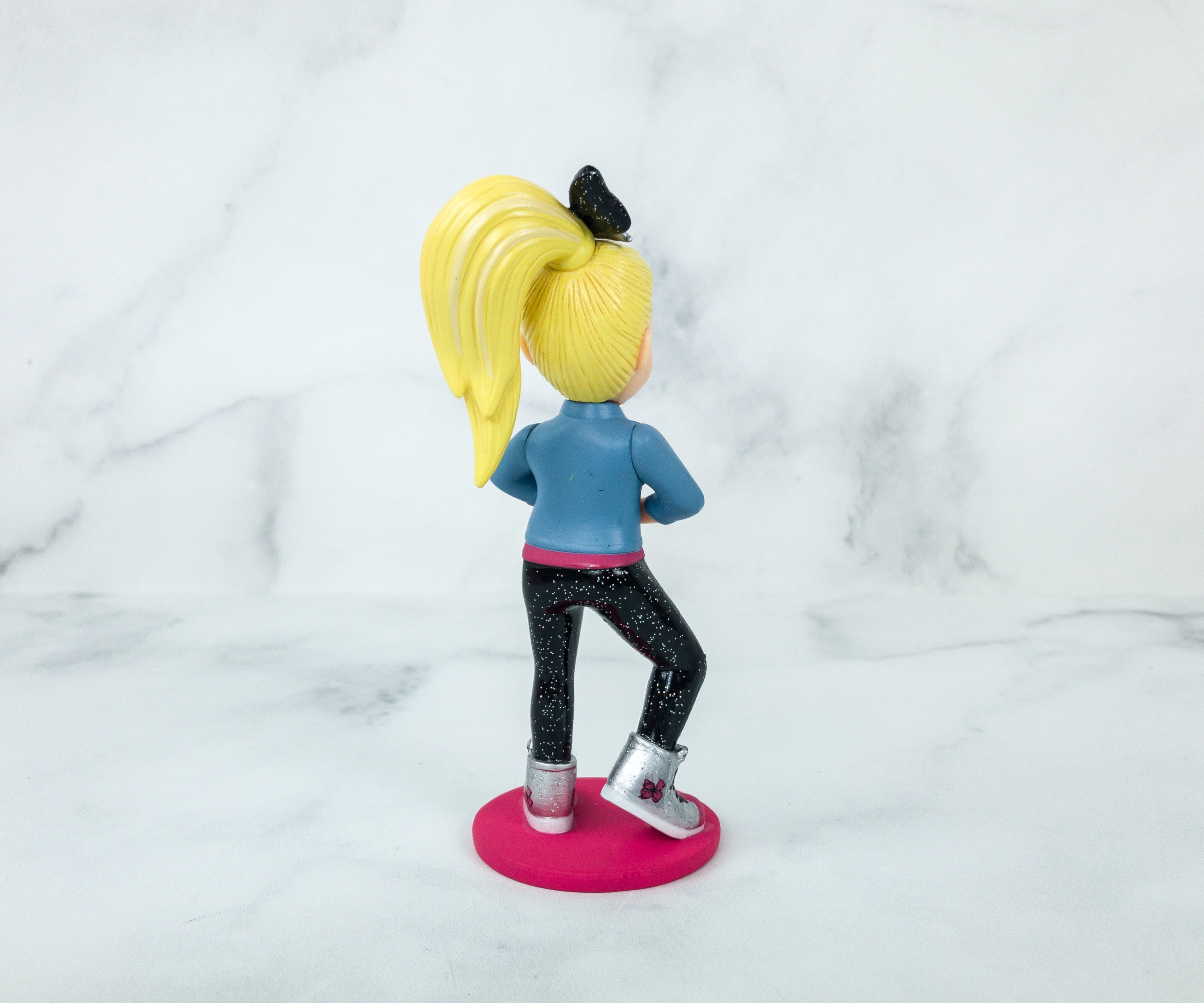 We are definitely loving the glittery pants and her matching bow!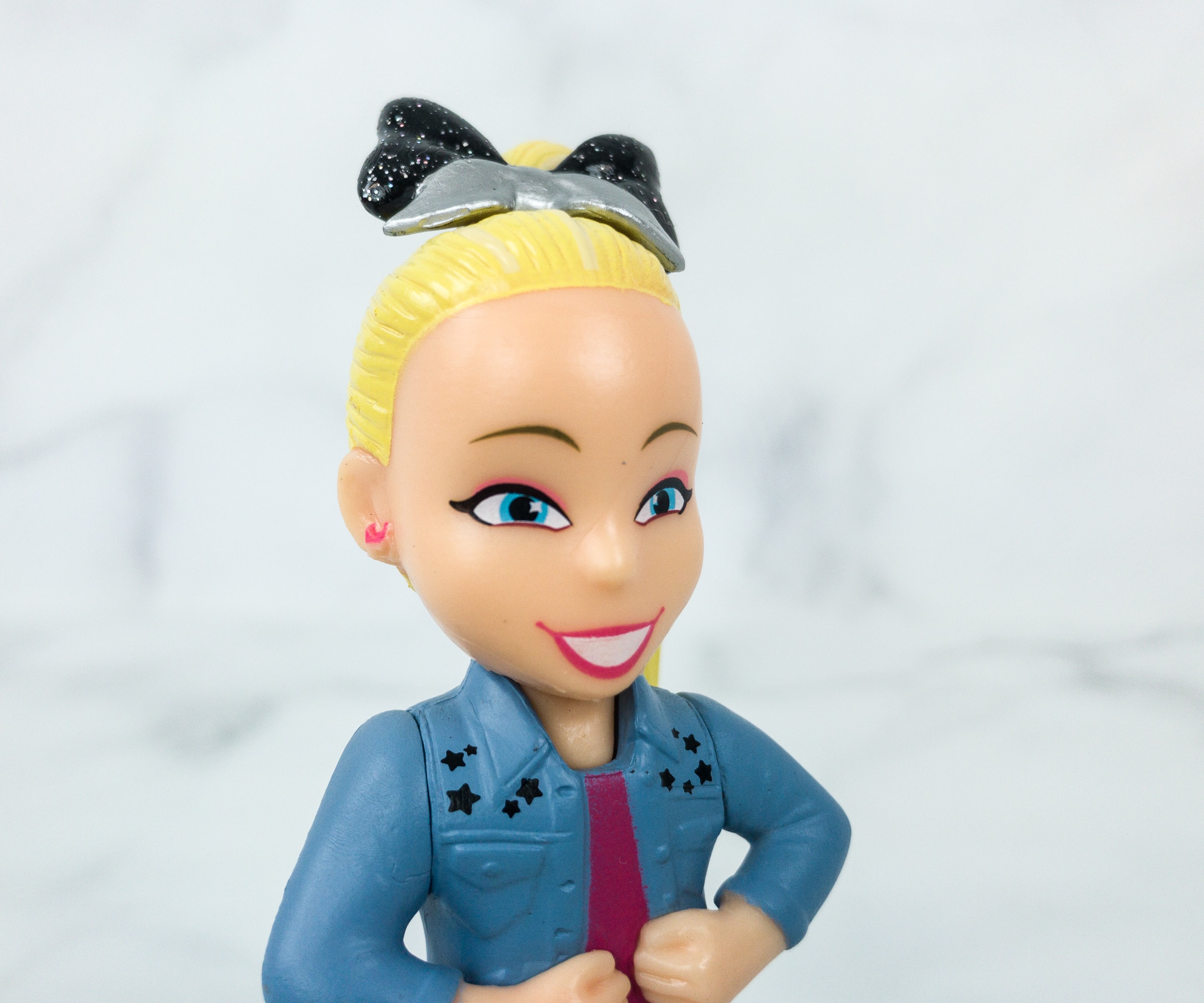 The bow is removable. It would have been nice if they included other bows so we can interchange them.
My daughter is most excited about this box, and she definitely loved every item. The camera charm will be added to her charm bracelet, while the dog keychain will be attached to her new colorful pouch. She also loves the bow marquee light. Siwanatorz will definitely love this box that sends out trendy and cute items!
Are you getting The Jojo Siwa Box too?