The Dapper Dog Box is a monthly box for your best friend in the world – your dog! They source organic and natural items from passionate small companies that love dogs, hand-picking each item for your dog based on a personalized survey. The survey lets you customize your box for gender, five different dog sizes, and also any allergies. The regular sized box has 4-6 items with an average $50 value.
DEAL: Save 10% off your first shipment! Use coupon code HELLOSUBSCRIPTION.
The interior of the box cover says "all you need is love and a dog" and I couldn't agree more.
All the items are packed neatly inside the box. No fillers or extra packaging.

The information card lists all the items in the box together with their corresponding prices – plus a discount on future orders and other potential variations!
This month's theme is Spring is in the Air.
There's more information about the subscription at the back of the card.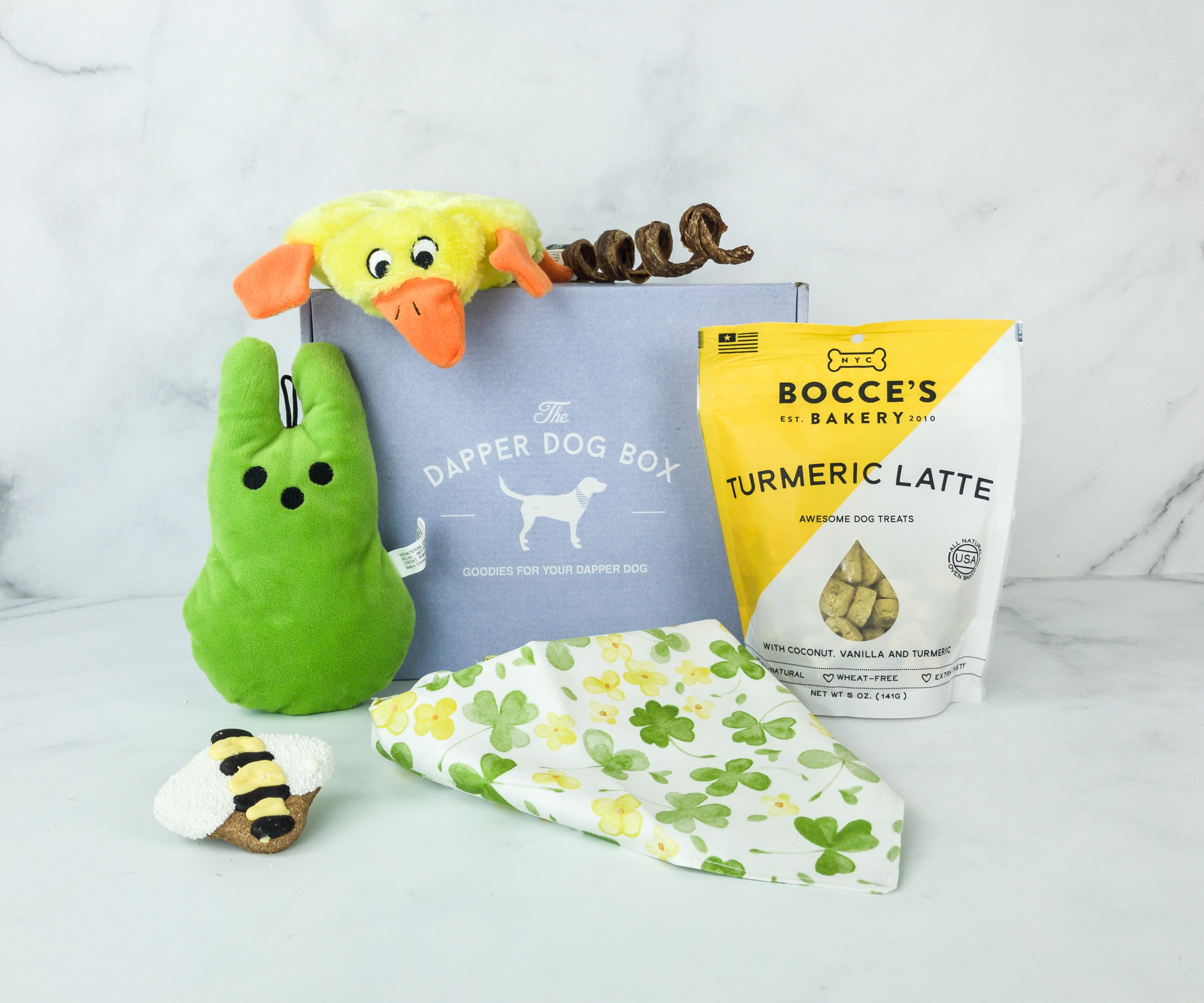 Here are all the items in the March box!
Bandana ($20) This month's bandana is nature-inspired! It features a white base color with a print of a beautiful clover leaves and yellow flowers all over.
The bandana is pretty. It's soft and very lightweight too!
It's definitely the perfect bandana to wear this spring season.
Dean looks so adorable with his newest bandana!
Taj-Ma Hound Bakery for Dogs Pea-Mutt Butter Treats. This award-winning gourmet dog treat is made from wheat flour, peanut butter, carob, and yogurt.
It's a bee-shaped cookie filled with protein, fiber, and other essential nutrients that would definitely keep your pup healthier and stronger!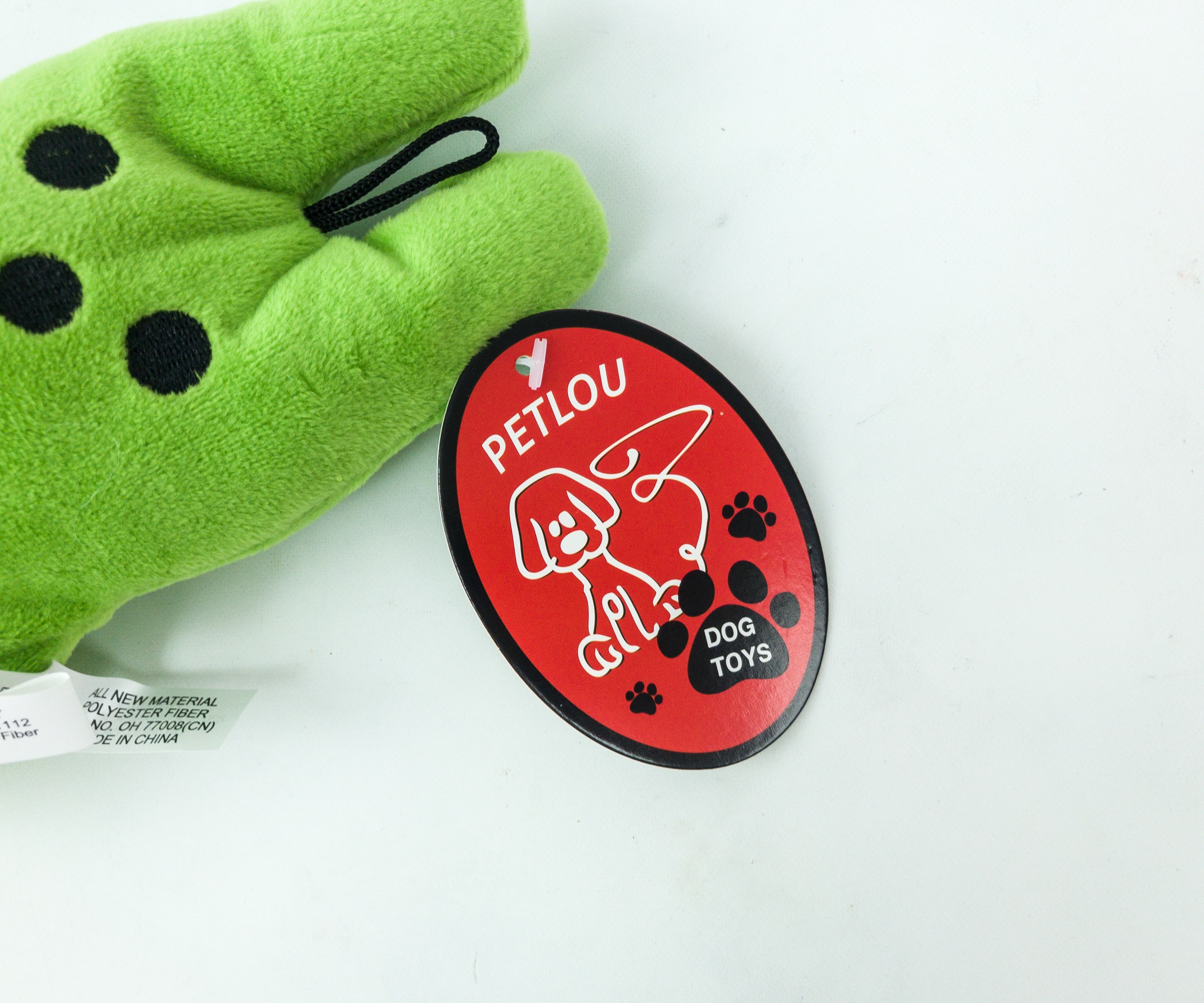 PetLou Dog Toy. The first toy we received is a green plushie made from high-quality polyester fiber.
It looks more like a cactus without its spikes. Soft and squishy, it's an ideal toy for a little fetch game!
ZippyPaws Squeaky Plush Dog Toy. The second plush toy is a cute little yellow duckling!
This toy has no stuffing and is also made with premium quality polyester fiber.
It's so lightweight yet durable, so far it has survived our pups' mightiest bites. It's definitely the perfect toy for a tug-of-war game!
Red Barn Naturals Spring Dog Treat ($2.95) It's a tasty dog treat made with beef esophagus and beef pizzle. Shaped like a spring, it is approximately 7.5 inches long. We used it as a reward for our pups! They loved it and kept asking for more!
NYC Bocce's Tumeric Latte Dog Treats ($5.50) Hooray for a bag of all-natural and wheat-free treats! Ideal as a snack or as a training reward, these goodies are crunchy and can be easily broken down in smaller pieces.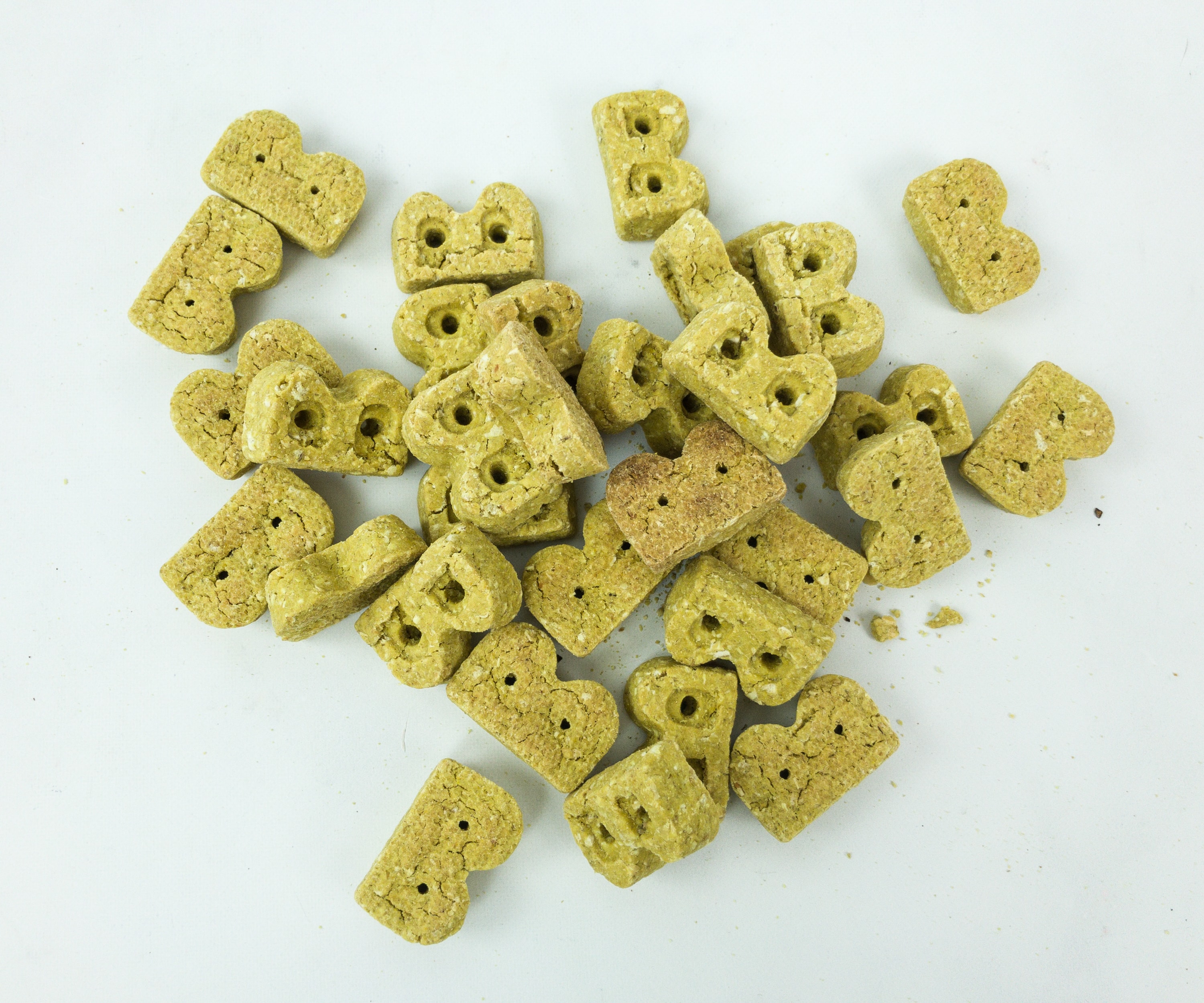 Each piece is B-shaped. It also contains turmeric, which has anti-oxidant and anti-inflammatory properties!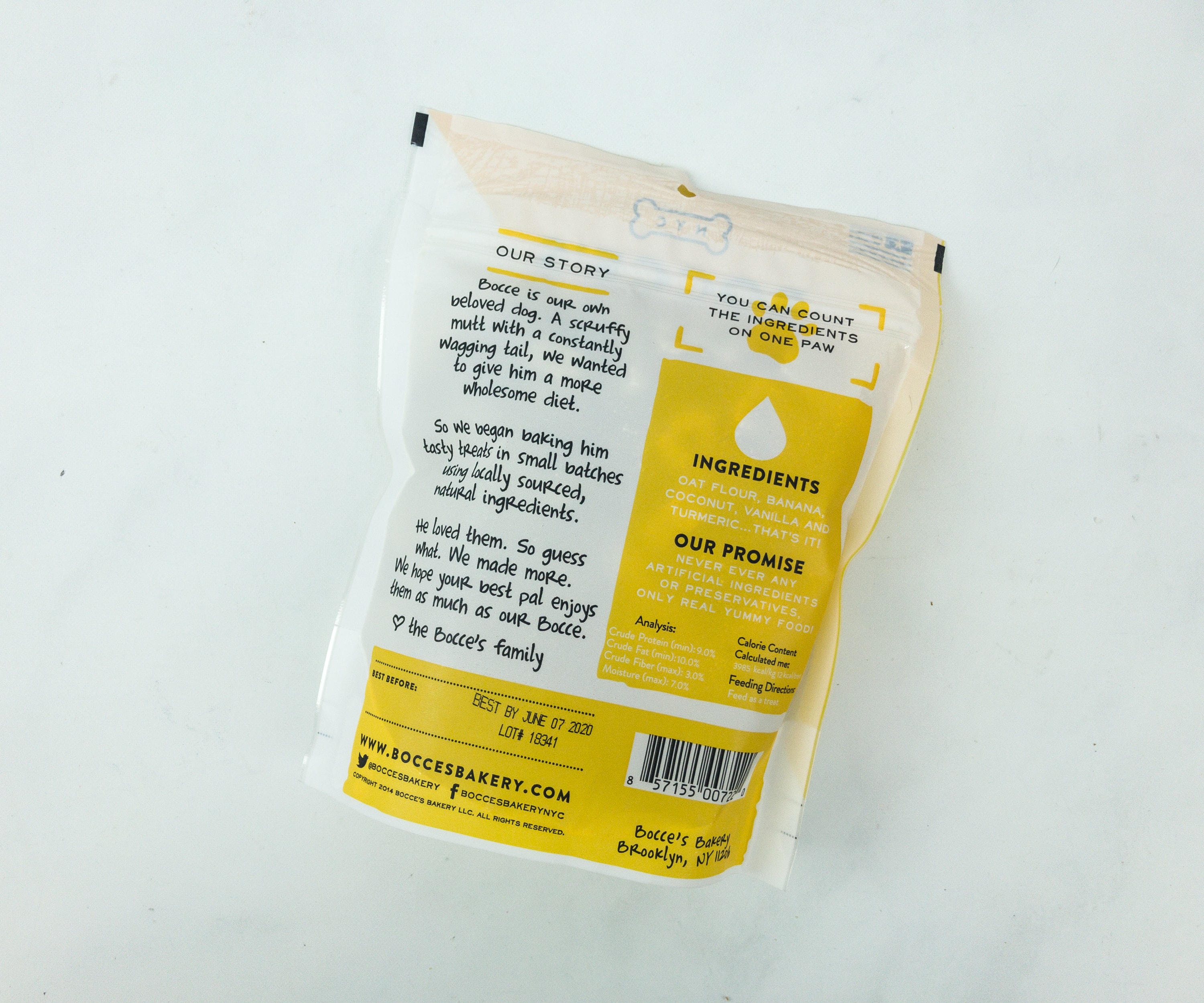 Featured at the back of the packaging are all the necessary information about the products like the nutritional benefits, ingredients, and feeding guide. The bag is resealable too!
The bandana, toys, and treats from Dapper Dog are always top notch! This month's bandana made Dean spring-ready, while the toys kept him entertained and busy. Of course, both the cookie and the B-shaped treats were fantastic too. Overall, it's a must-try box for dog lovers! Dean gives this subscription two paws up!
Did you love this month's box as much as we did?