Stitch Fix Kids is a personal styling service for kids clothing ranging from sizes 2T to 14. At $20 styling fee for each box, you'll get 8 to 12 items with retail prices ranging from $10 to $35. You will be asked to share some styling preferences when you sign up for this box so that the items included will be curated accordingly. If there are clothes that don't fit your kid or your sense of style, you can always return them by the return envelope included in the box. If you do decide to keep all of the items, you will get 25% off on the whole box.
This subscription is branded similarly to the women's and men's Stitch Fix lines, but with some bright colors thrown in for fun!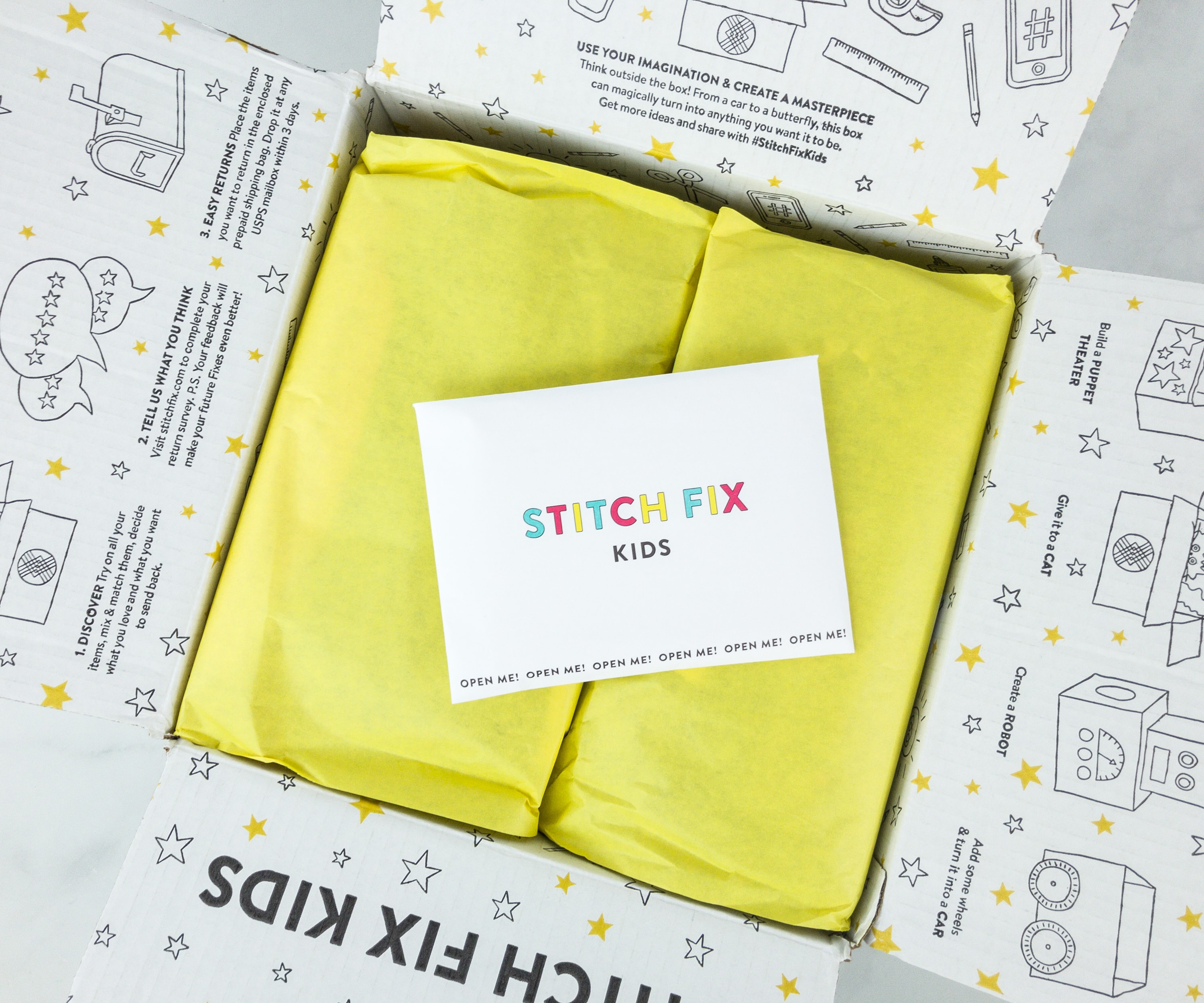 They really try to make the clothes-trying experience fun for kids. The inside of the box is cute and colorful, and they even suggest some creative projects using the box.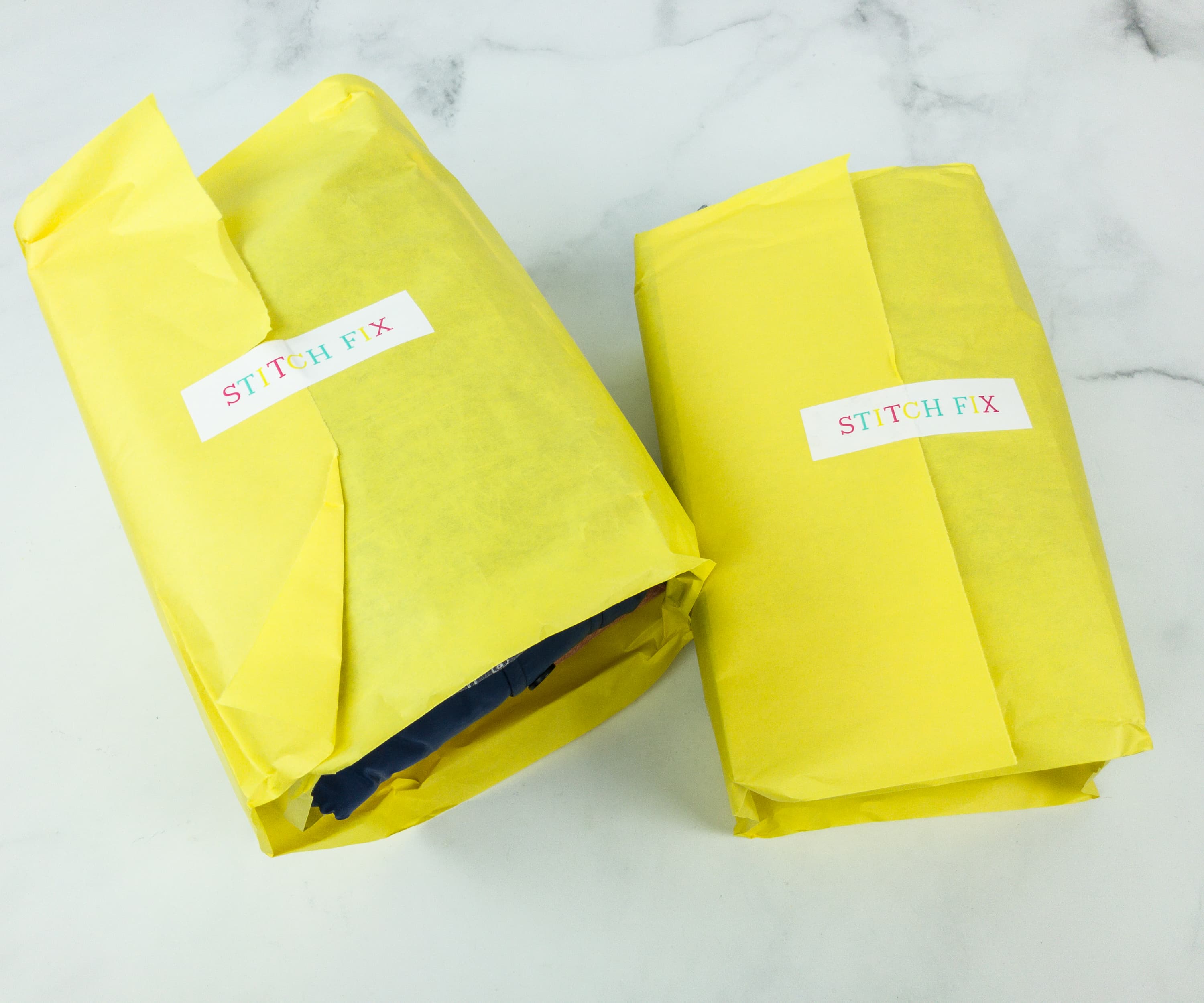 All the items are neatly packed! They just stack 'em and wrap 'em in tissue, so you don't have to open a ton of plastic bags.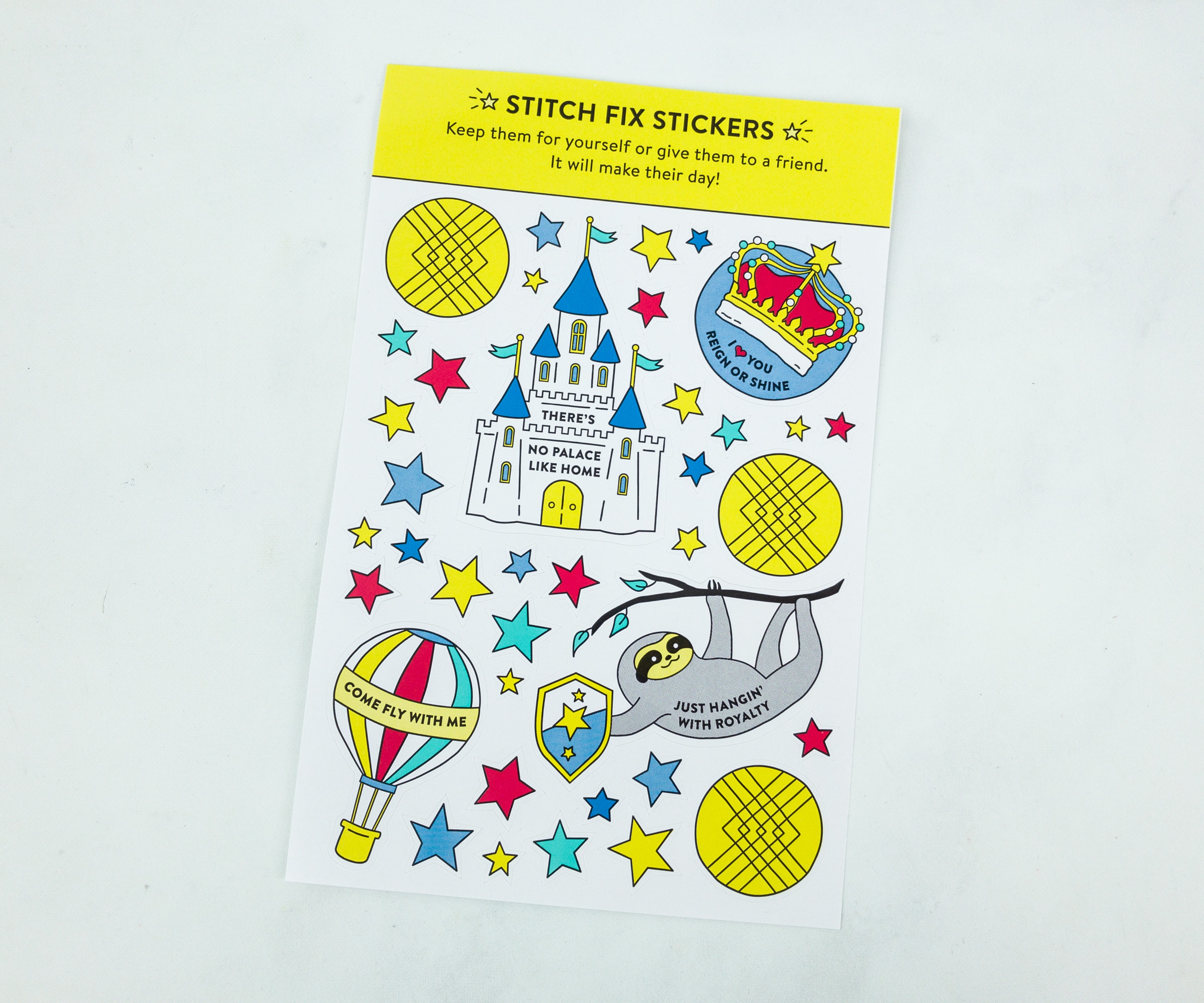 The kids' box includes a sheet of stickers with some cool, kid-friendly designs. How cute!
This month's Fix included a challenge card. This time we have to make our own castle!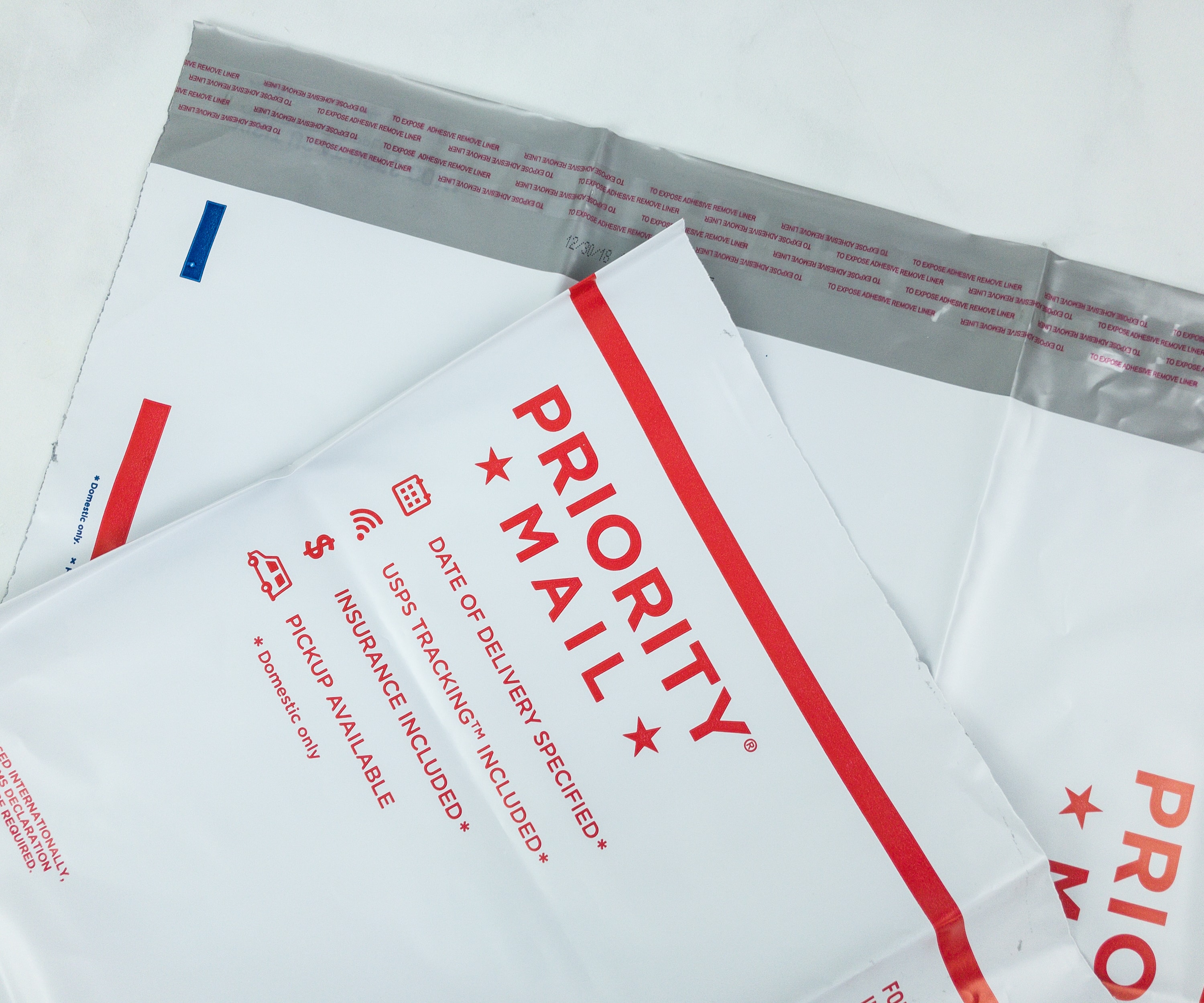 If there are any clothes that you wish to return, they provide a postage-paid return envelope for hassle-free shipping.
There's an envelope from Stitch Fix Kids!
Inside the envelope is a personal message from the stylist and a rundown of the items in the box.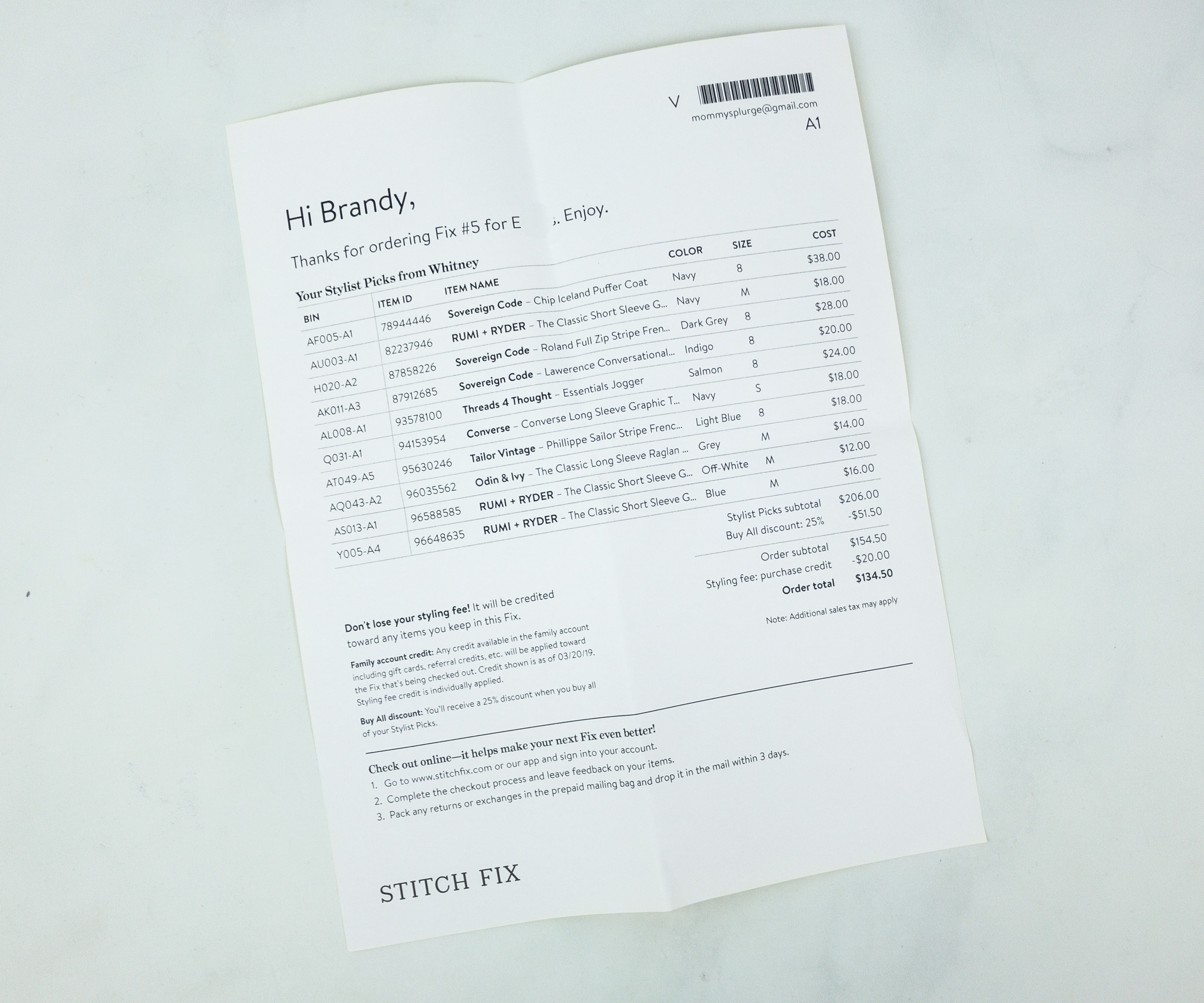 Here's a list of all the items included in this month's Stitch Fix along with their size, color, and price.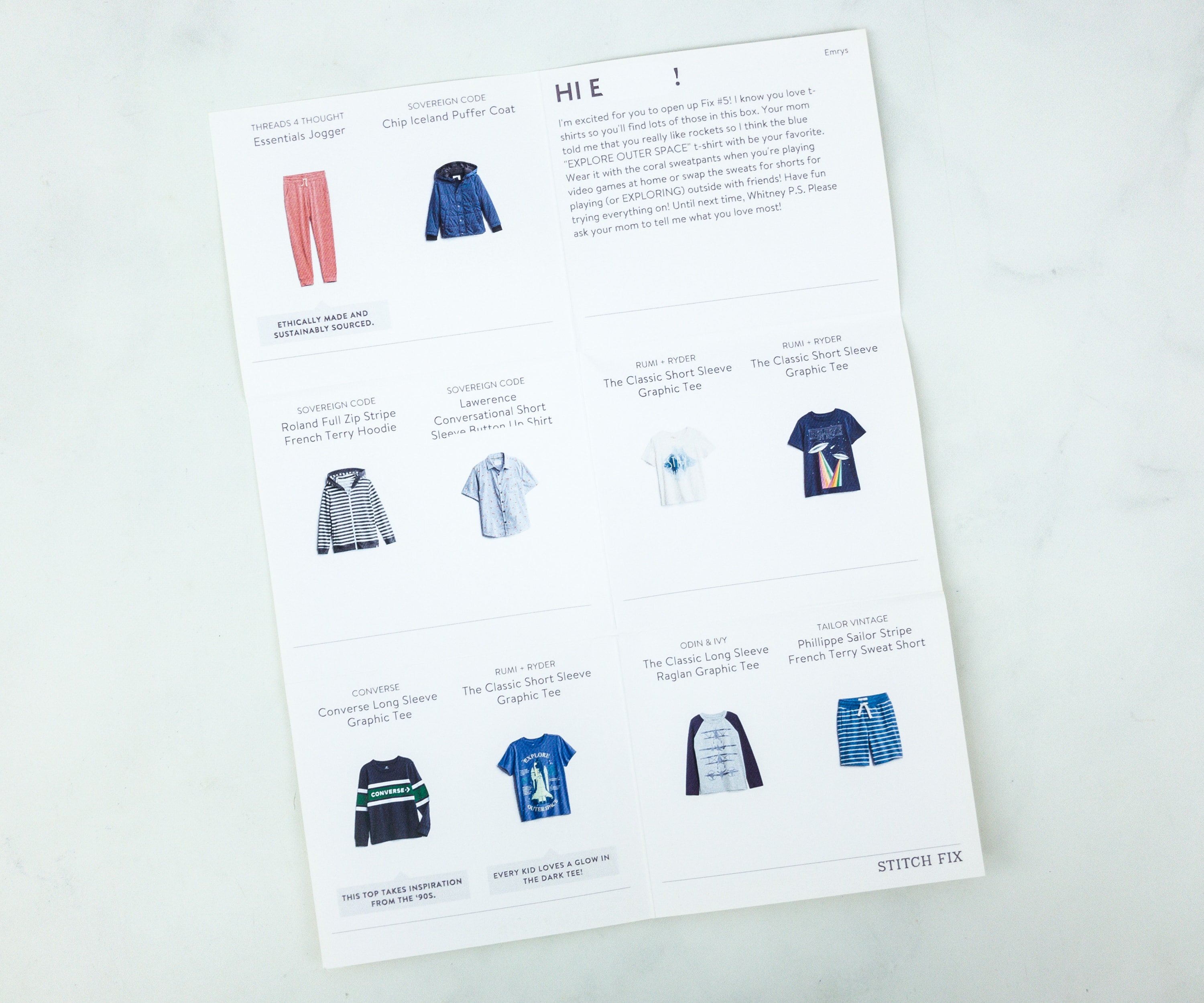 They don't have a styling guide like in the other Stitch Fix subscriptions, because of the number of items in the kids' box.
Here's the activity sheet included in the envelope. It's nice that they added some challenging activities for the kids to do.
Everything in my box!
Sovereign Code Chip Iceland Puffer Coat ($38) This coat is designed with an attached hood and front zip closure with snap buttons. It's a great outdoor gear during the cold season.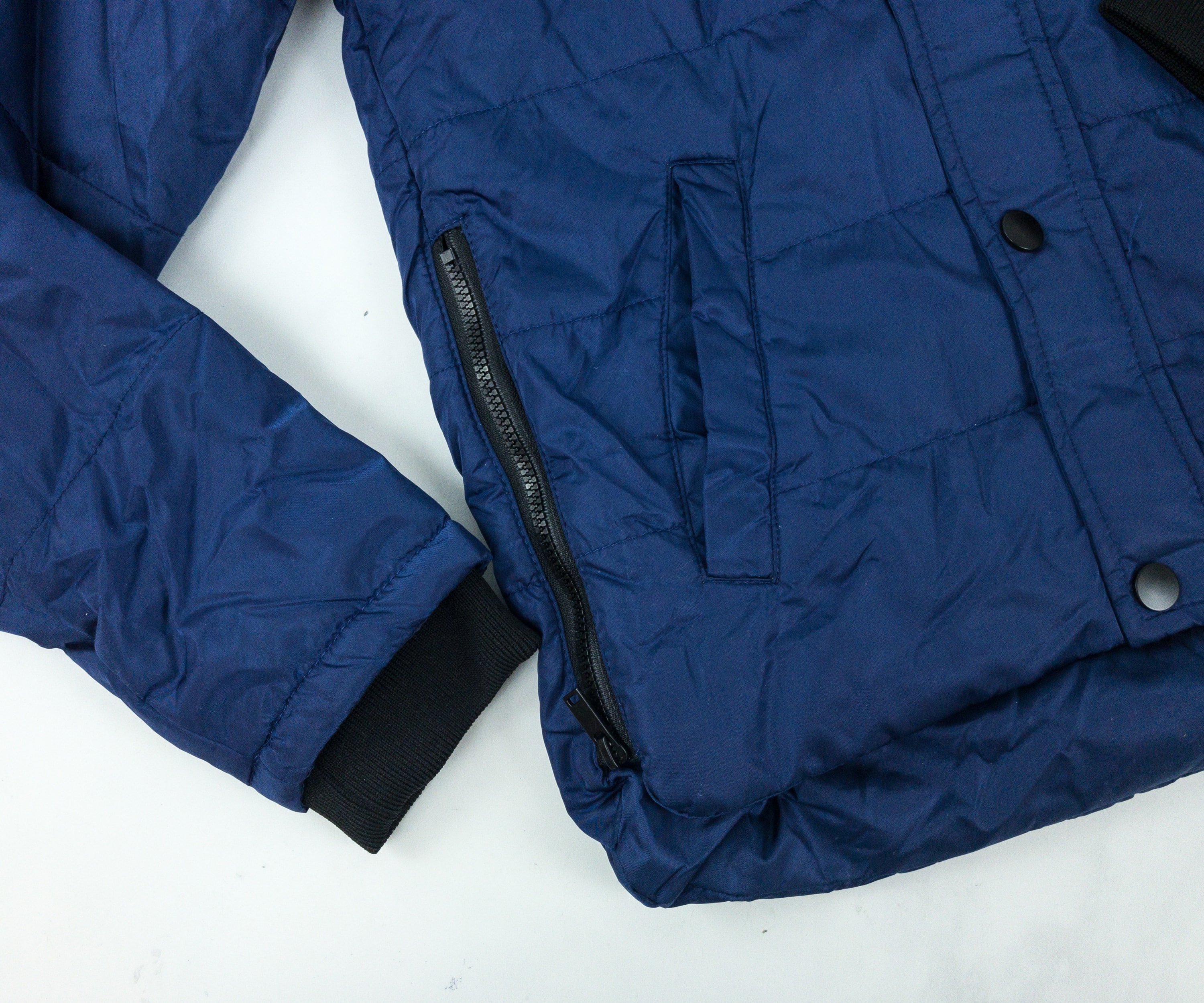 The rib knit sleeve cuff, dual front pockets, zipped side pockets and the hem are its details that you can't miss to admire.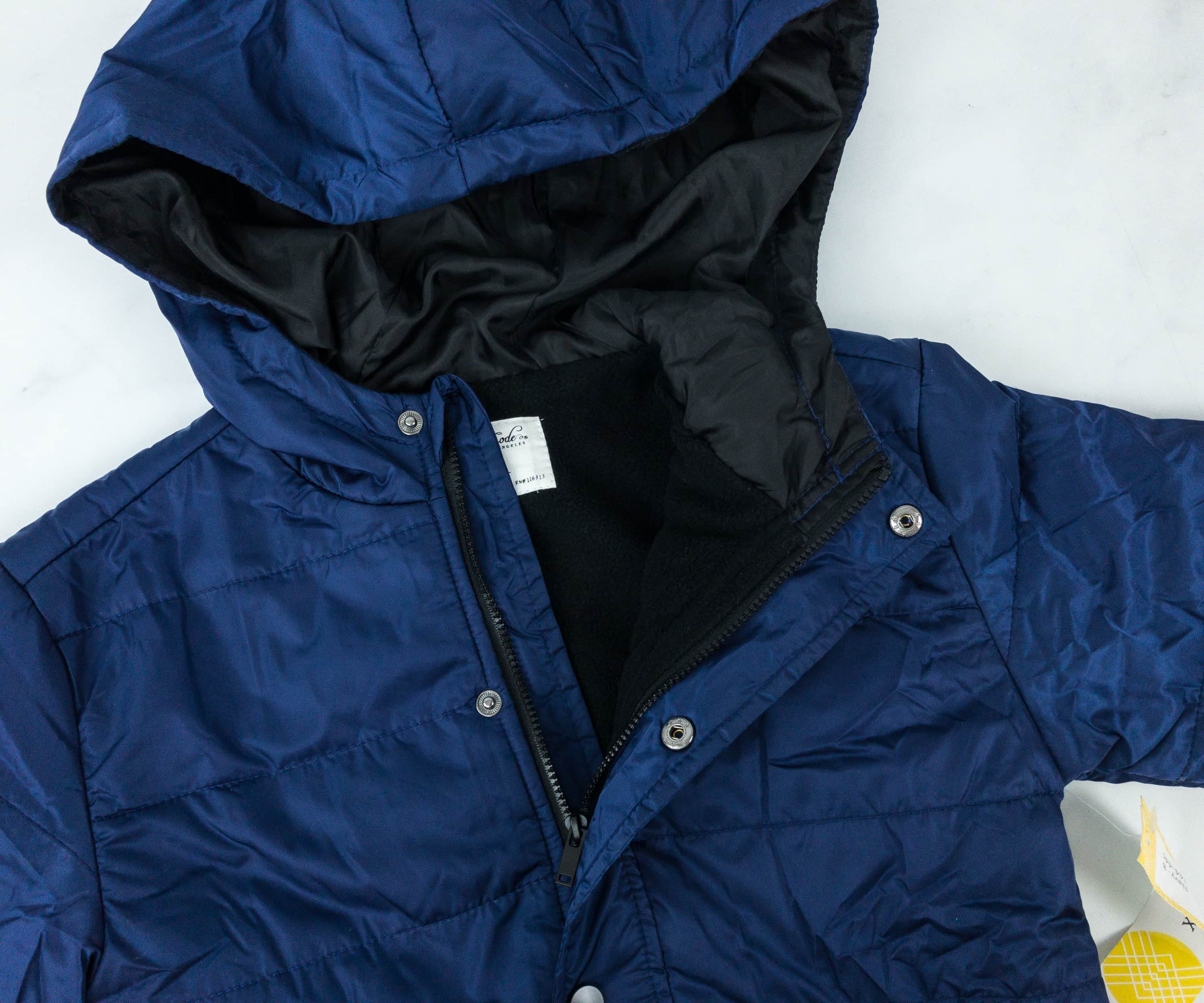 It's made of polyester and nylon, making it durable, weather-resistant, and heat-resistant.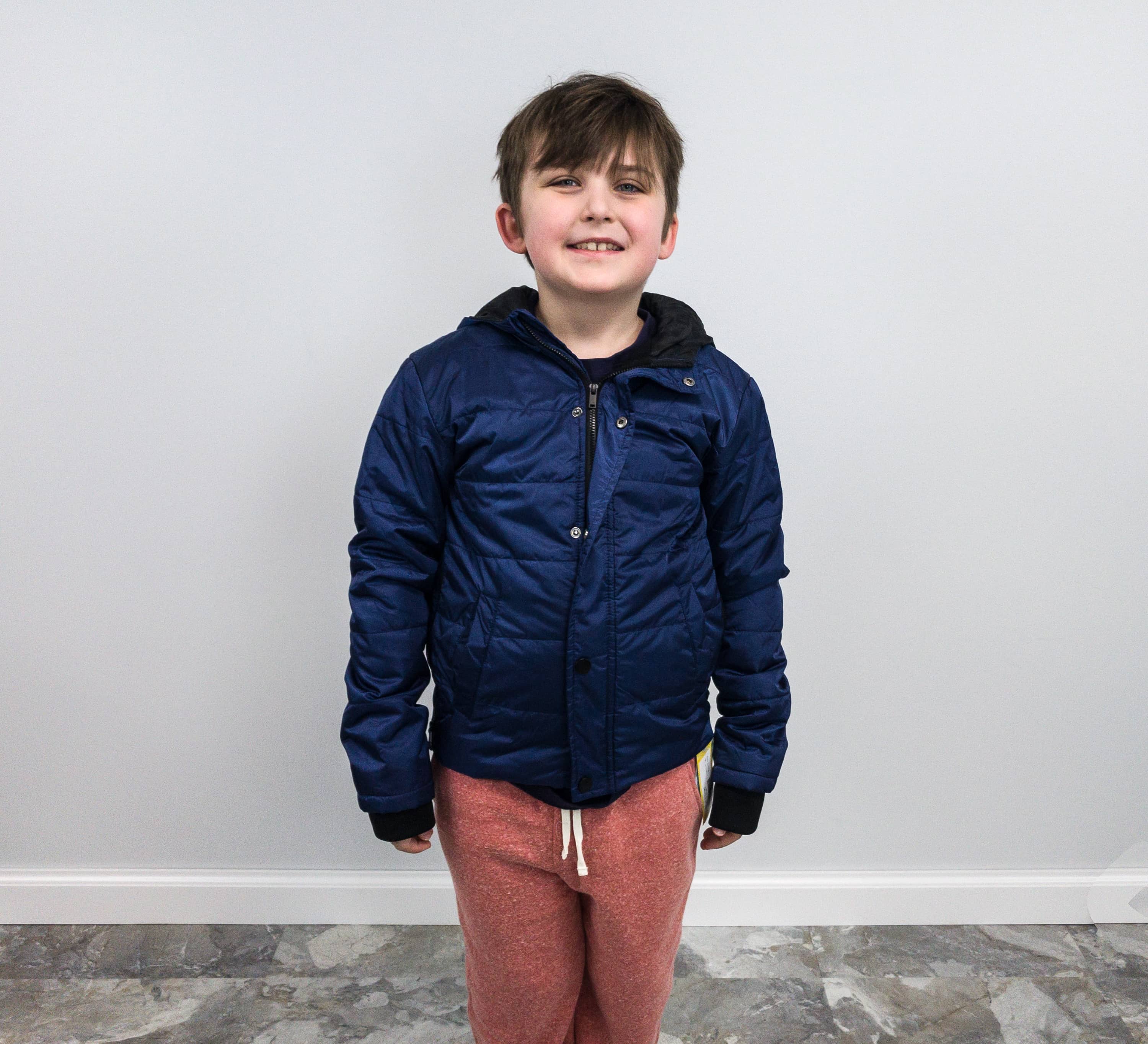 It fits my son really well! It's not too bulky so it doesn't look and feel awkward, plus the sleeve length is just right for him. He likes its navy blue color too and begged to keep!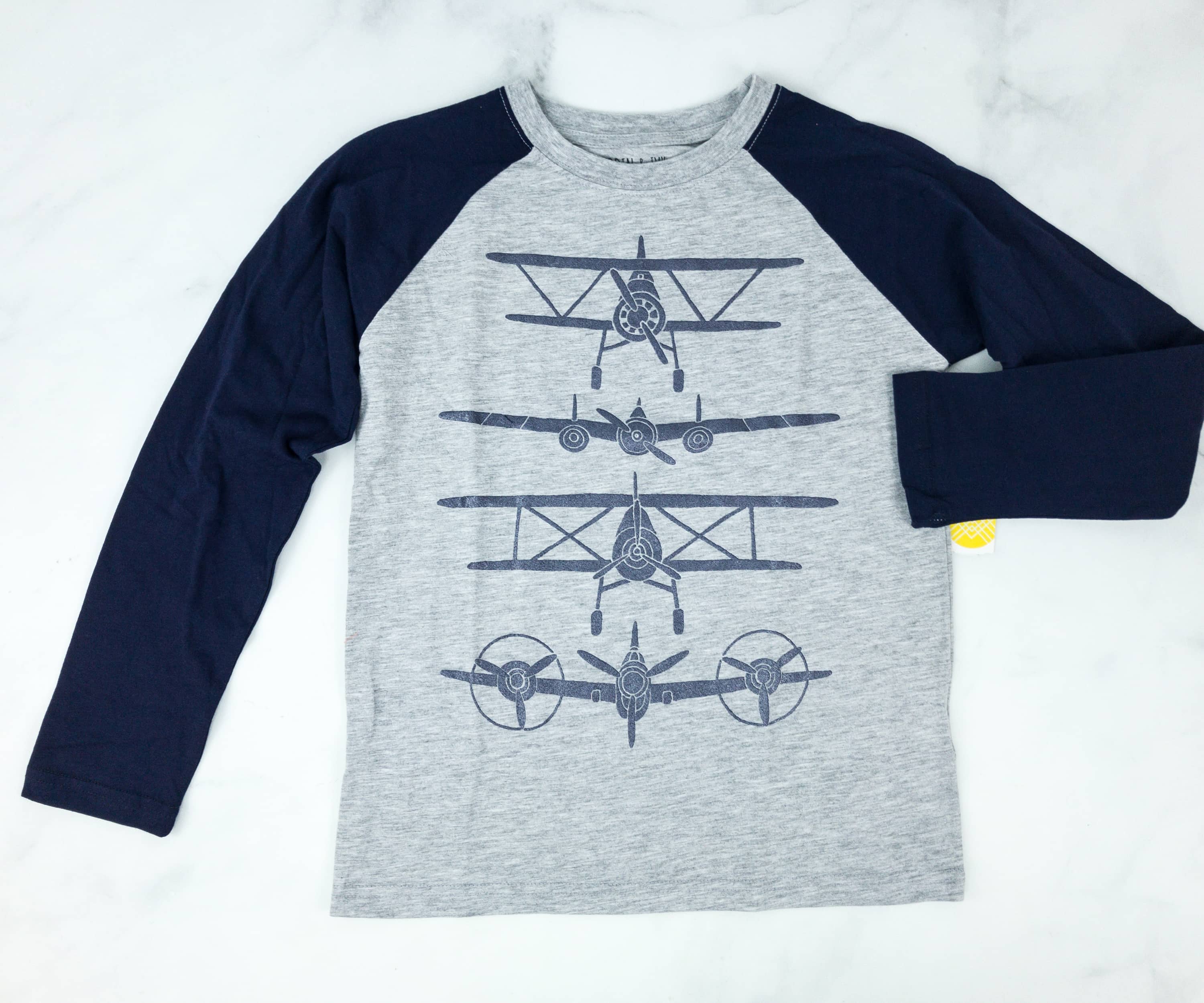 Odin & Ivy The Classic Long Sleeve Raglan Graphic Tee ($14) This two-toned raglan shirt is a really trendy casual wear for boys.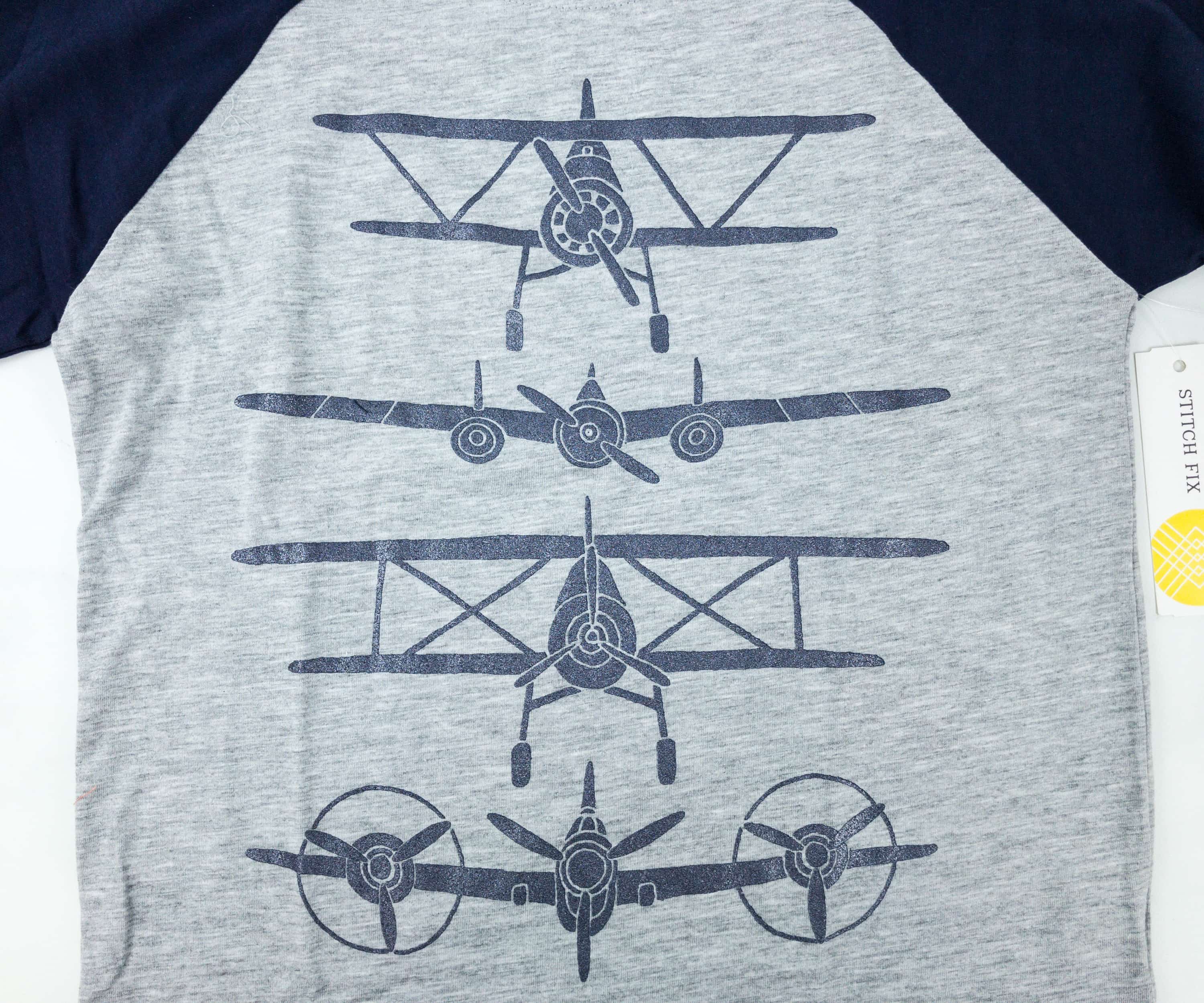 It has detailed graphics of biplanes and aircraft!
The sleeves are too long for my son but he still likes this tee because of its cool design. It looks great whether with joggers, jeans, or shorts!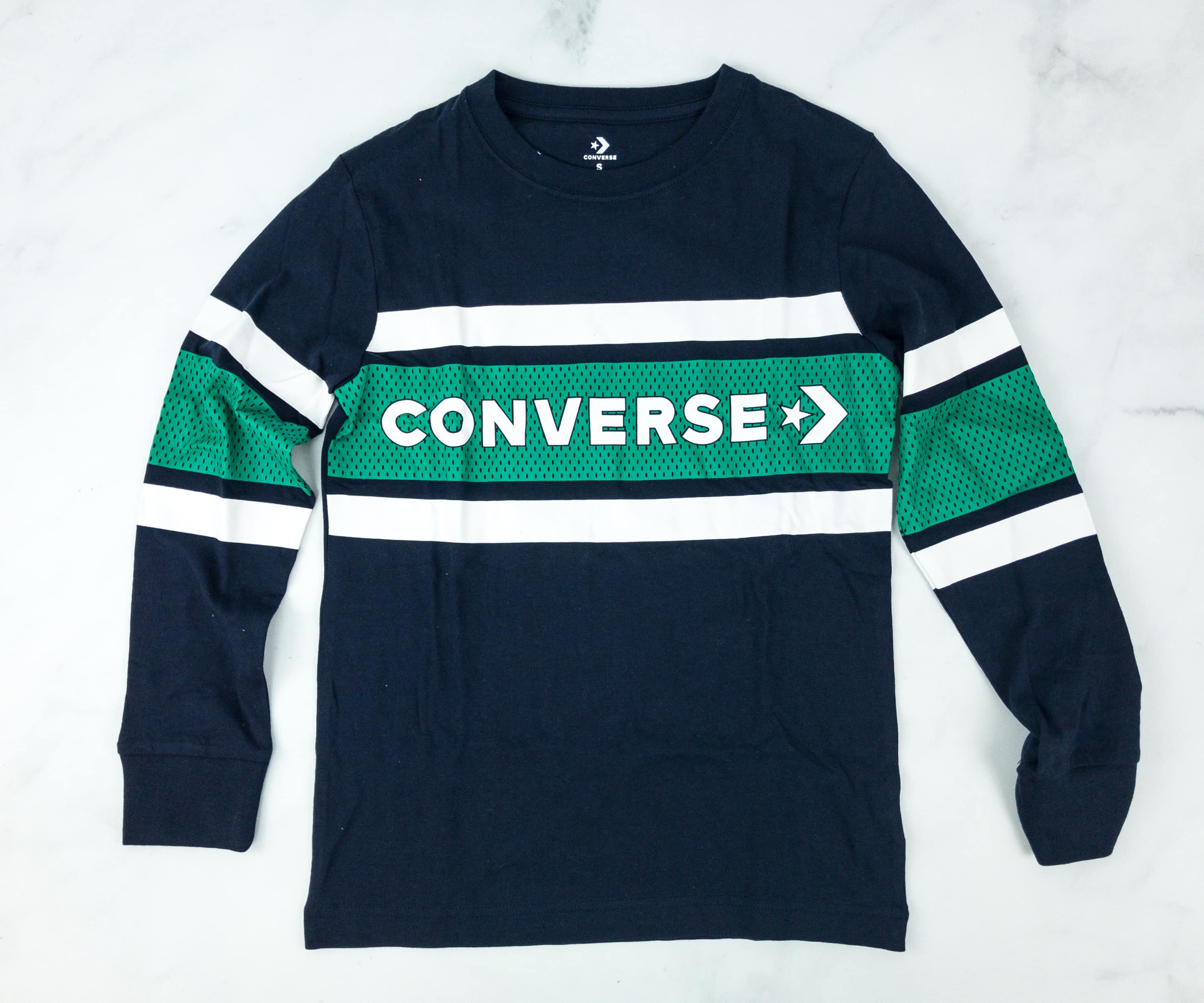 Converse Long Sleeve Graphic Tee ($18) This long-sleeved shirt features the Converse iconic graphic across the chest.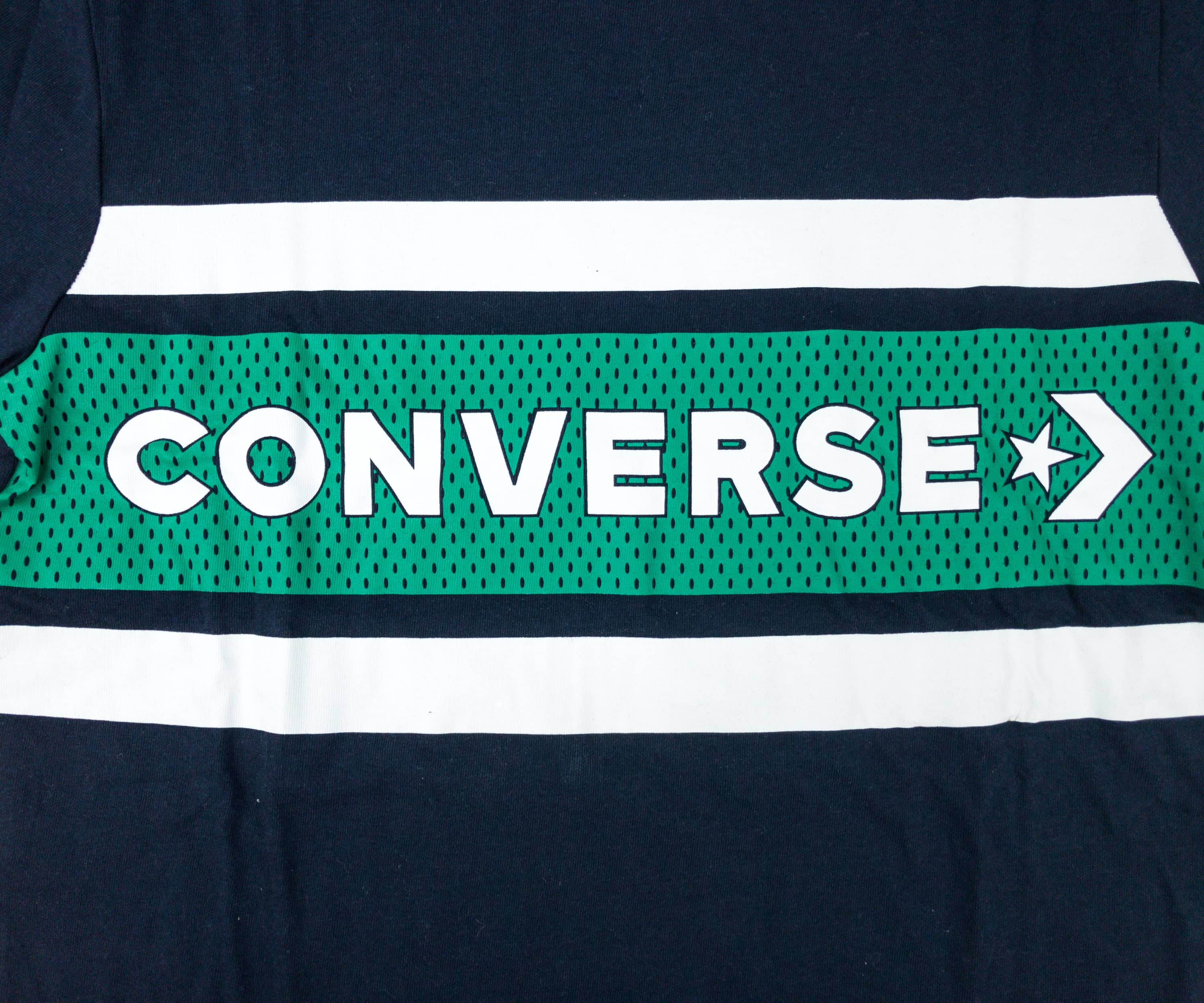 The jersey-inspired design gives the top a sporty vibe!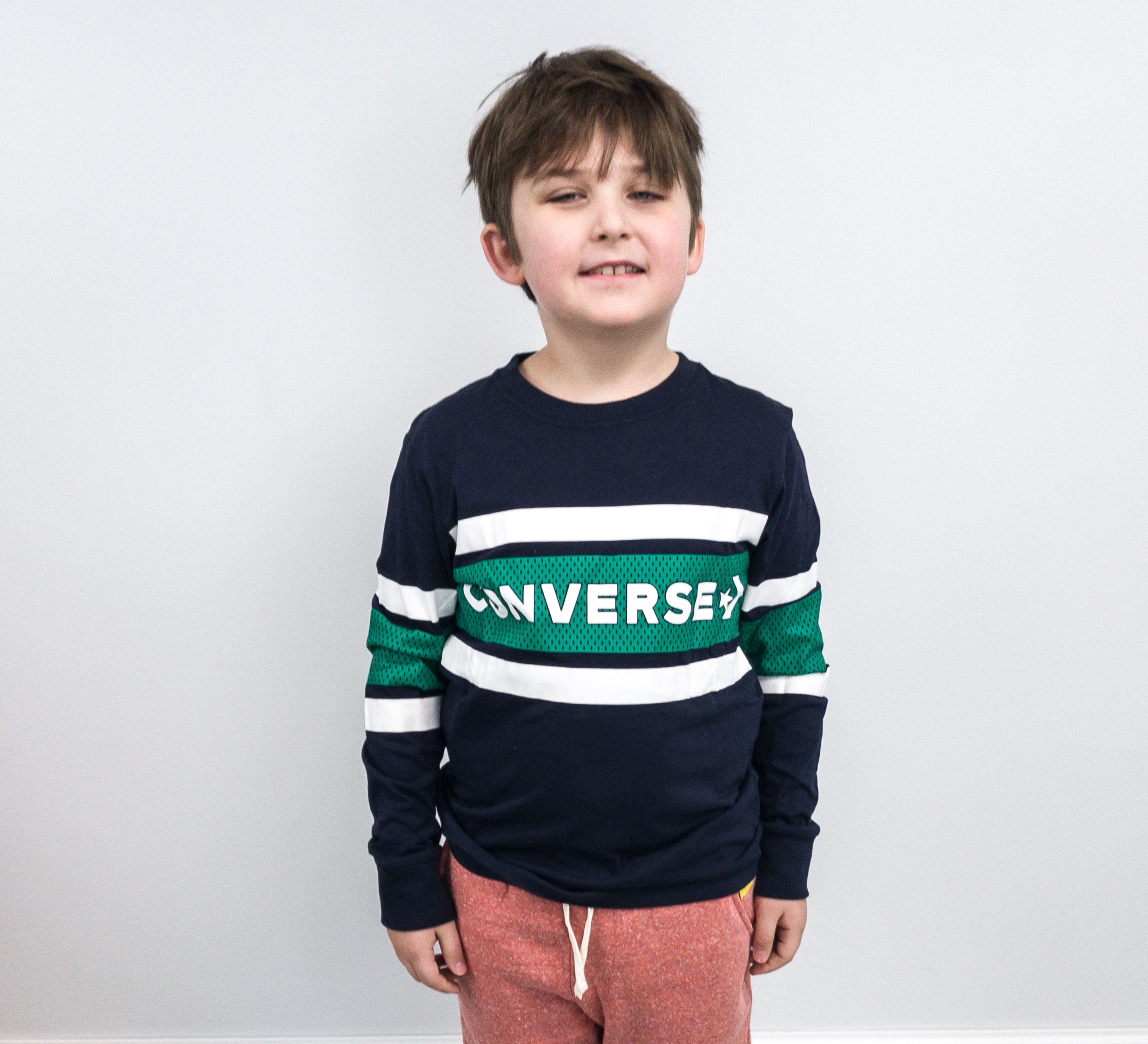 It fits my son comfortably and it doesn't restrict his movements. The best thing is that it's breathable!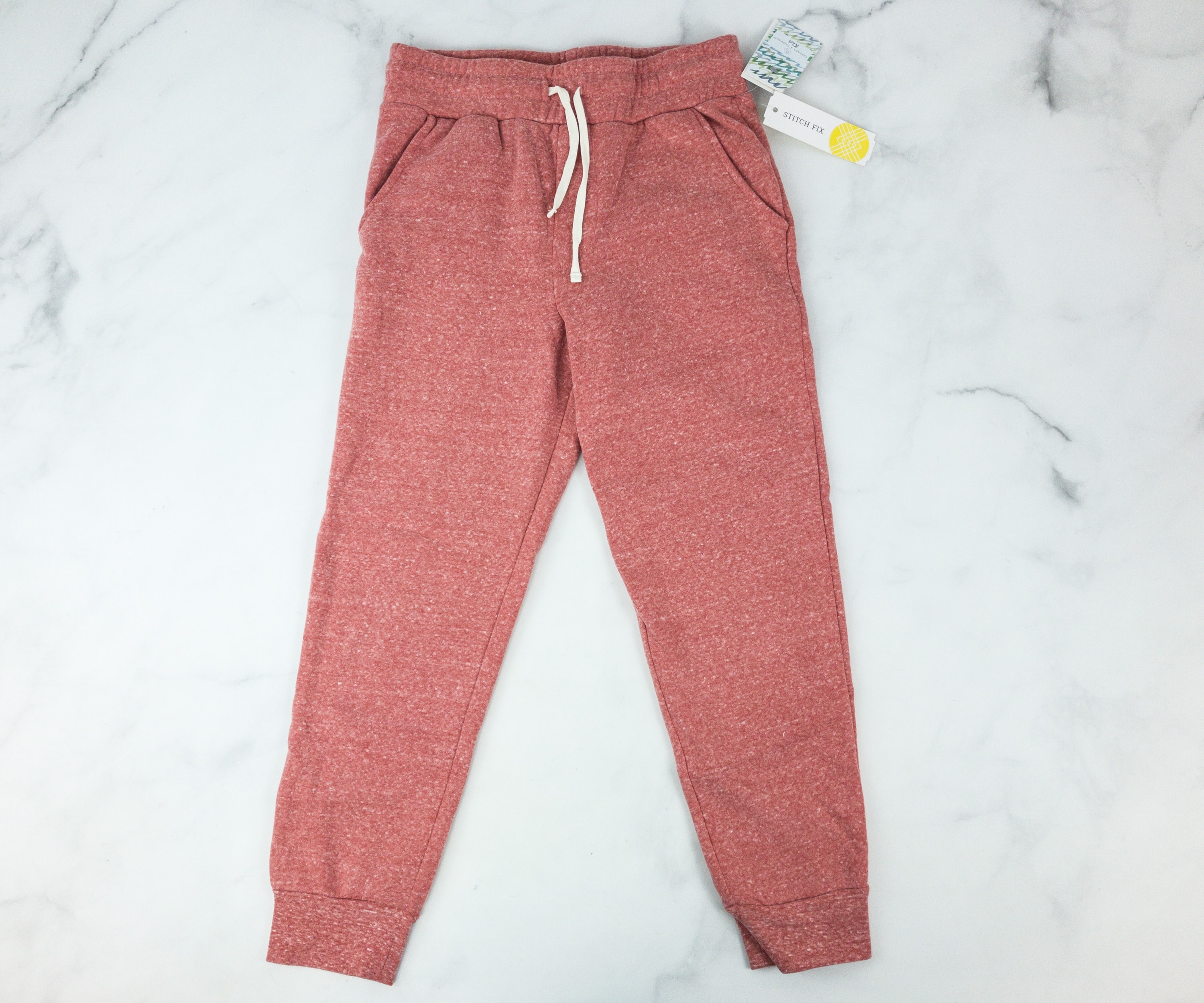 Threads 4 Thought Essentials Jogger ($24) This jogger combines both comfort and style. It's the best choice for a laid back look, whether it's during an outdoor play or an indoor activity.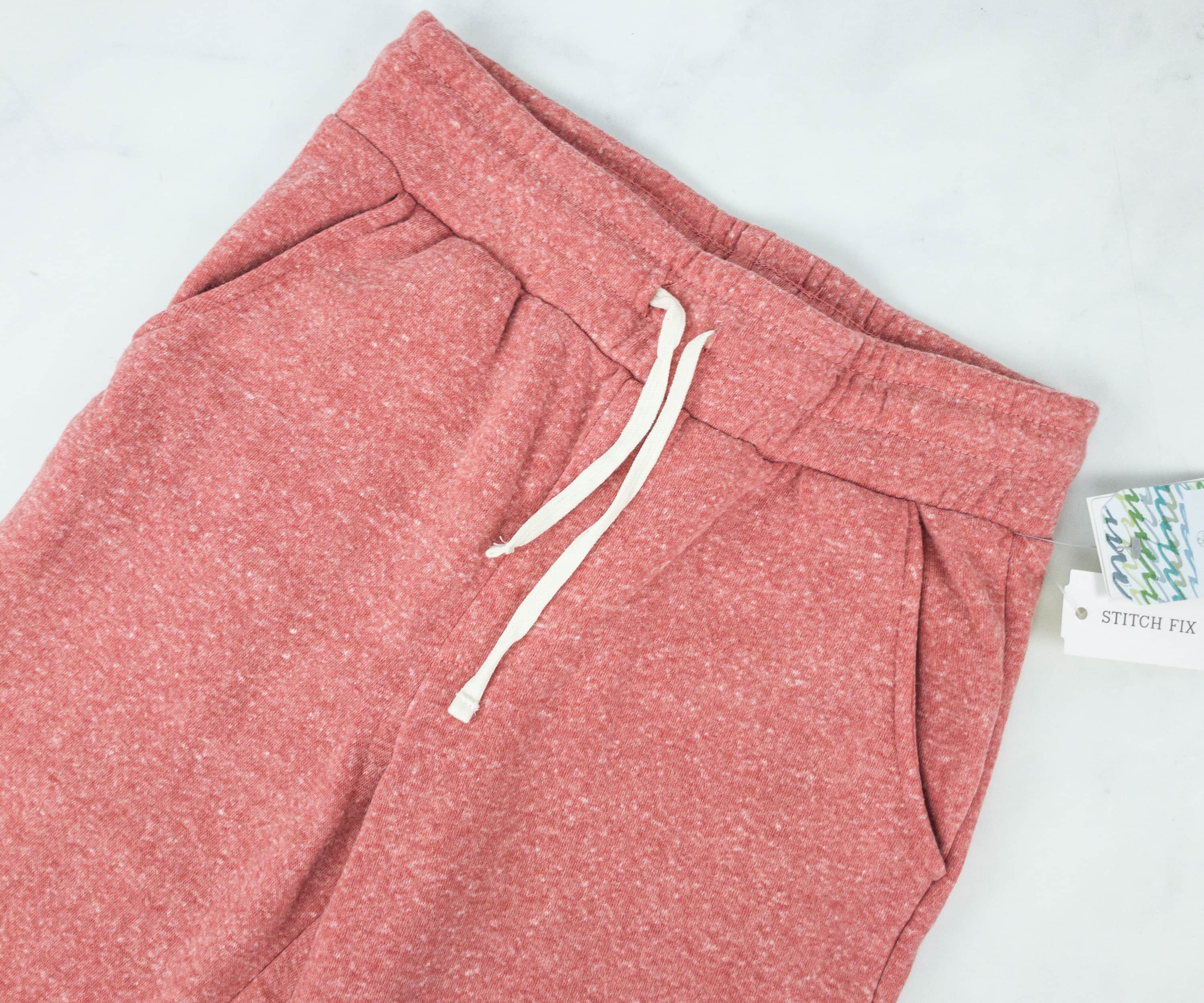 The thick waistband pulled by a drawstring flows with every move. It has a snug fit as well. With the side pockets, my son can stash small items he wants to bring with him.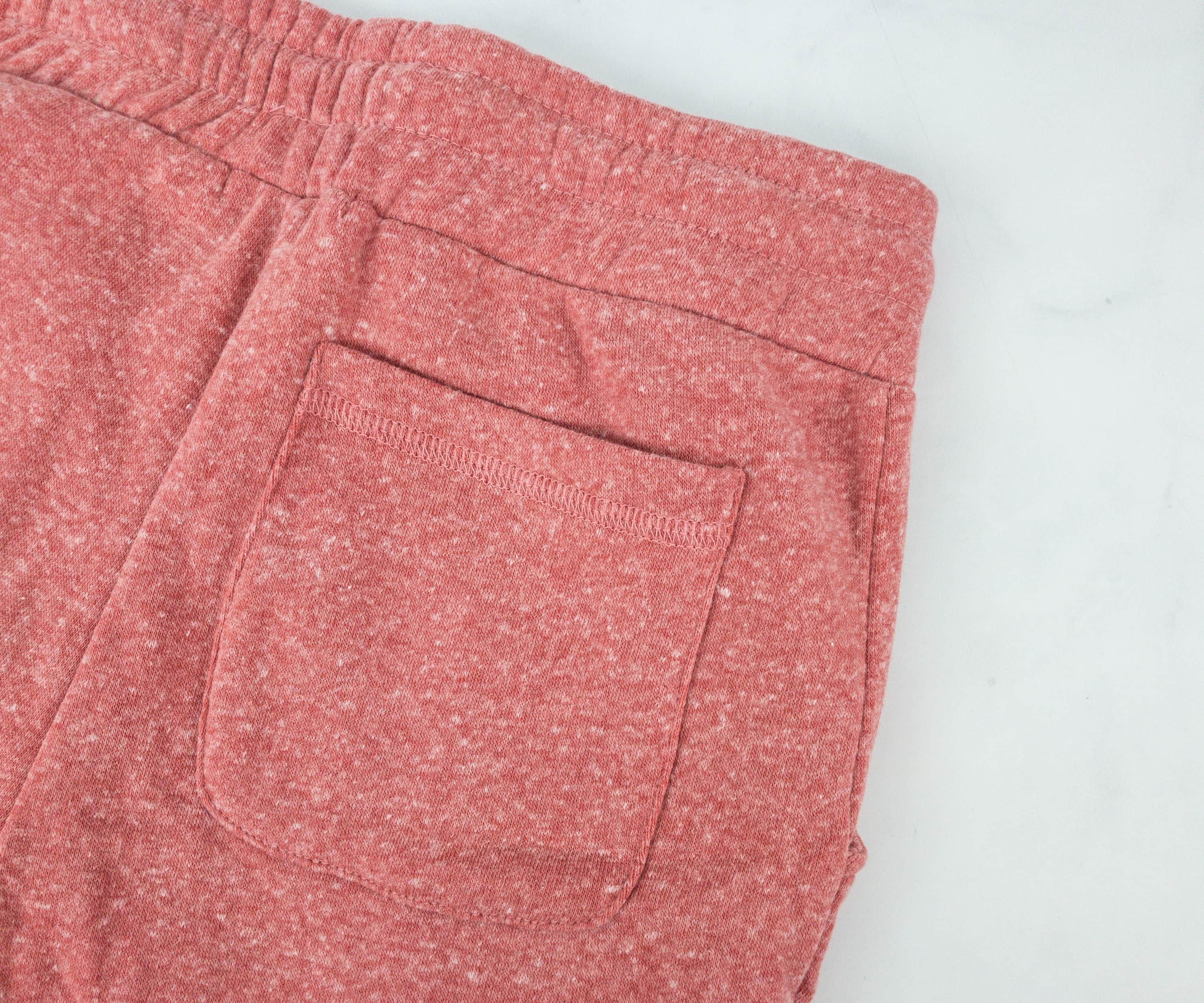 It also includes a back pocket. Since the tops in this fix are mostly dark-colored, it's just fitting to receive a red-orange jogger that adds a bit of warmth and brightness to the ensemble. My son was obsessed!
Sovereign Code Lawrence Conversational Short Sleeve Button-Up Shirt ($20) The charming button-down shirt features a spread collar.
It has a breast pocket on the right side. There are also orange wedge prints all over, making the shirt cute and subtly tropical looking.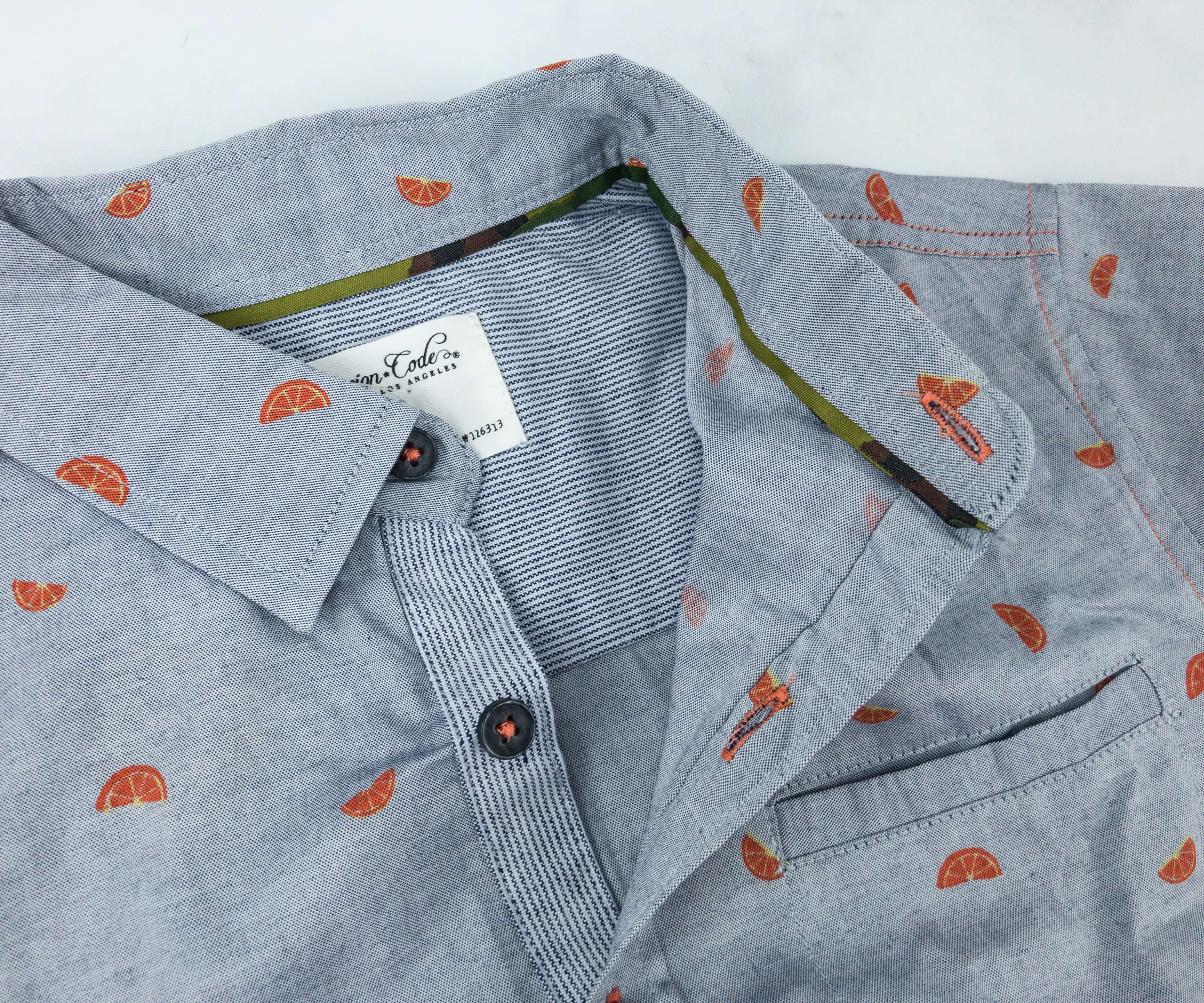 It has a very intricate design. The collar line is in camouflage shade and the front placket is in stripes.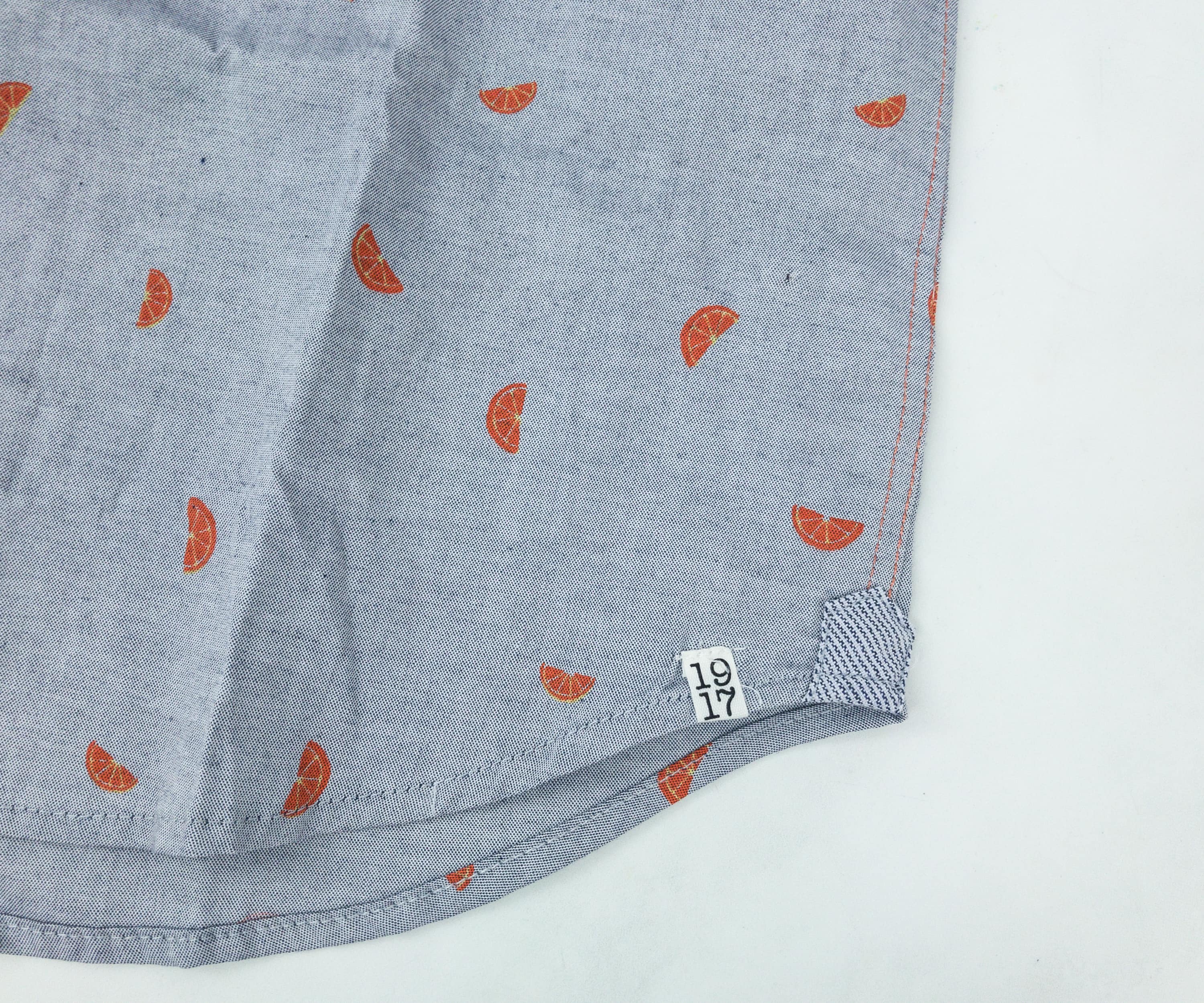 The curved hem also features a side tab.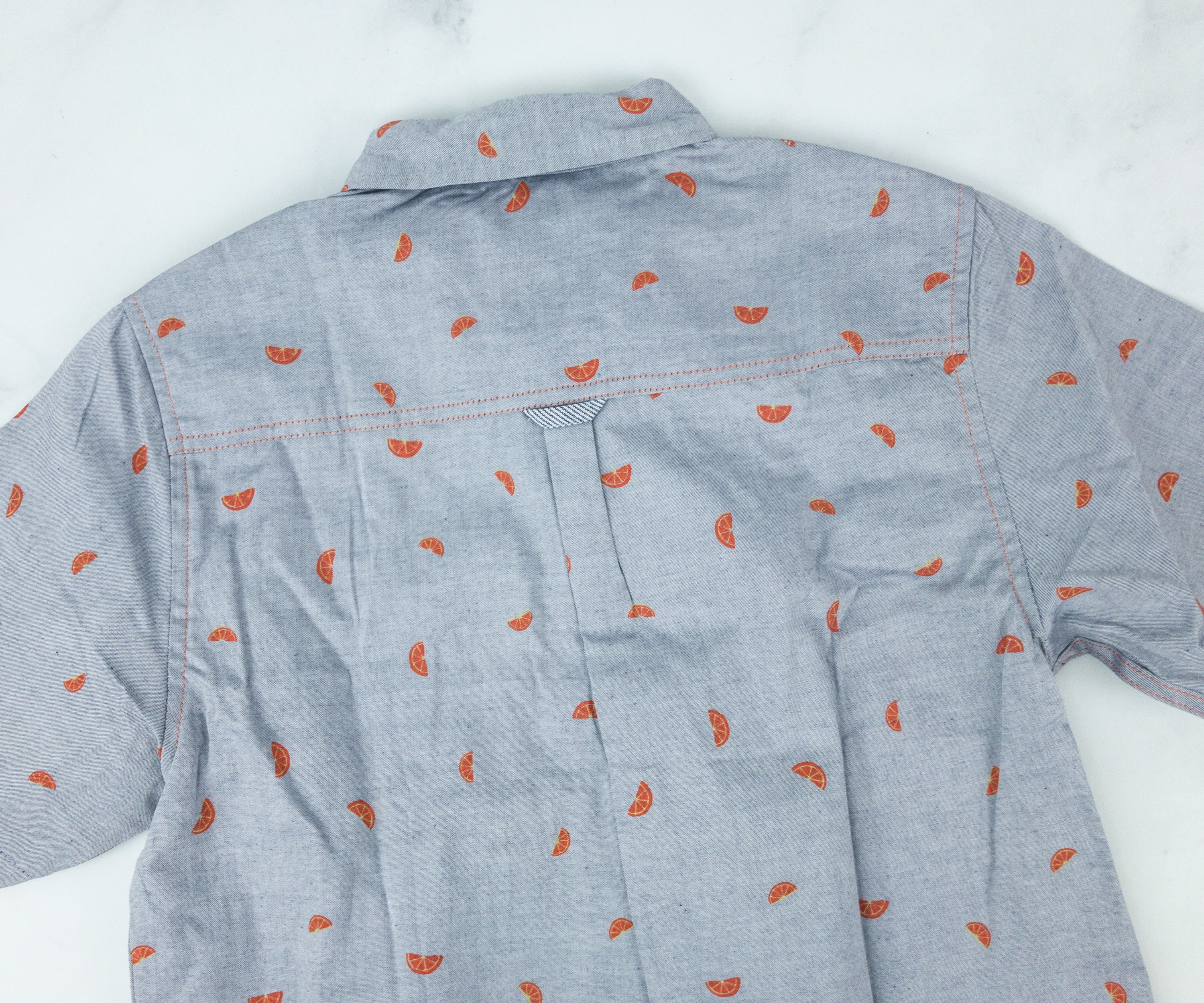 The flip side of this collared shirt is also detailed with a placket and box pleats. The seams are also neatly sewn.
My son really liked the shirt that matched his new jogger. Such a cutie!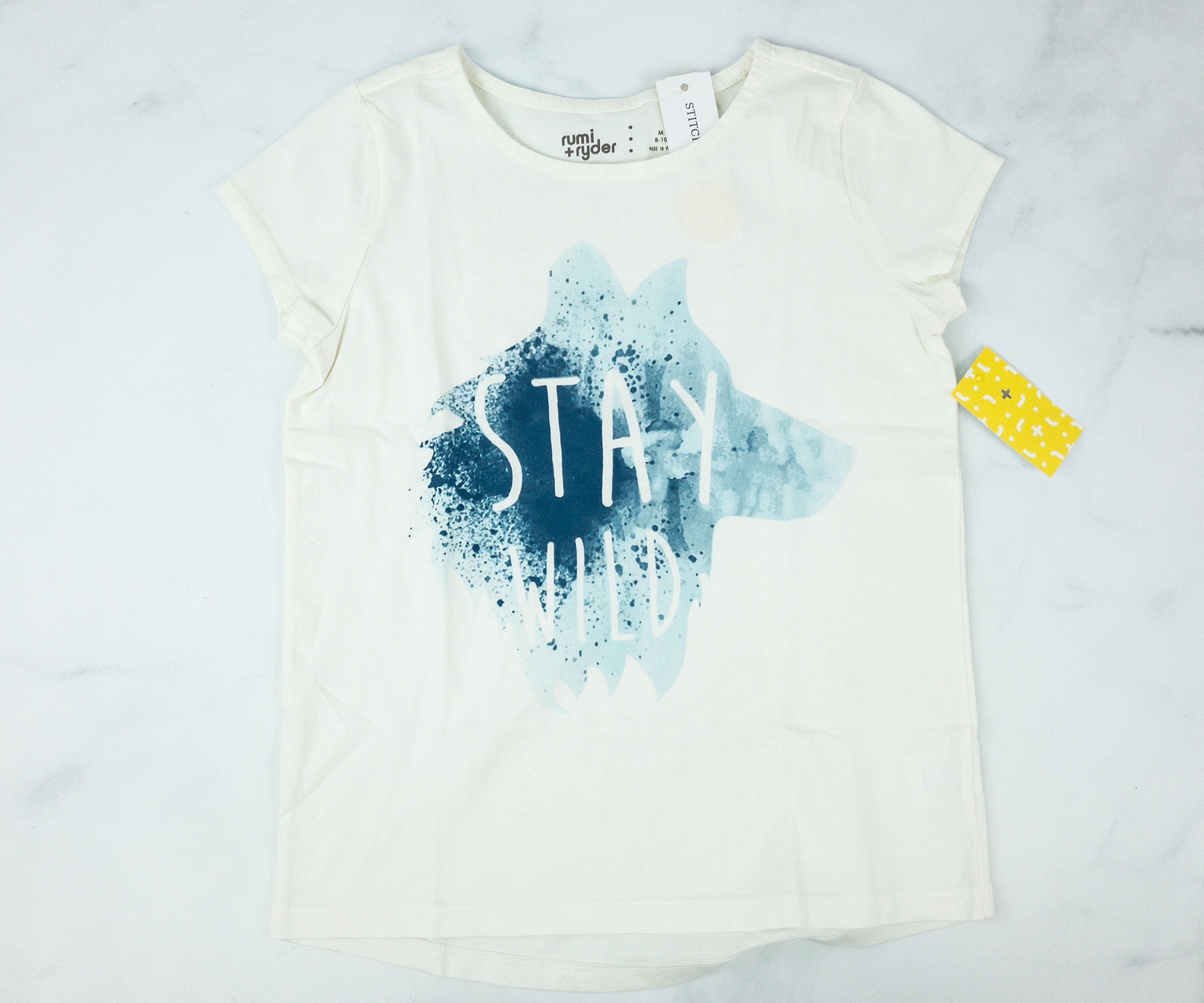 Rumi + Ryder The Classic Short Sleeve Graphic Tee ($12) They sent us the girls' version of this shirt instead of boys. We expected a white one, but not in a girls' cut in a cream top.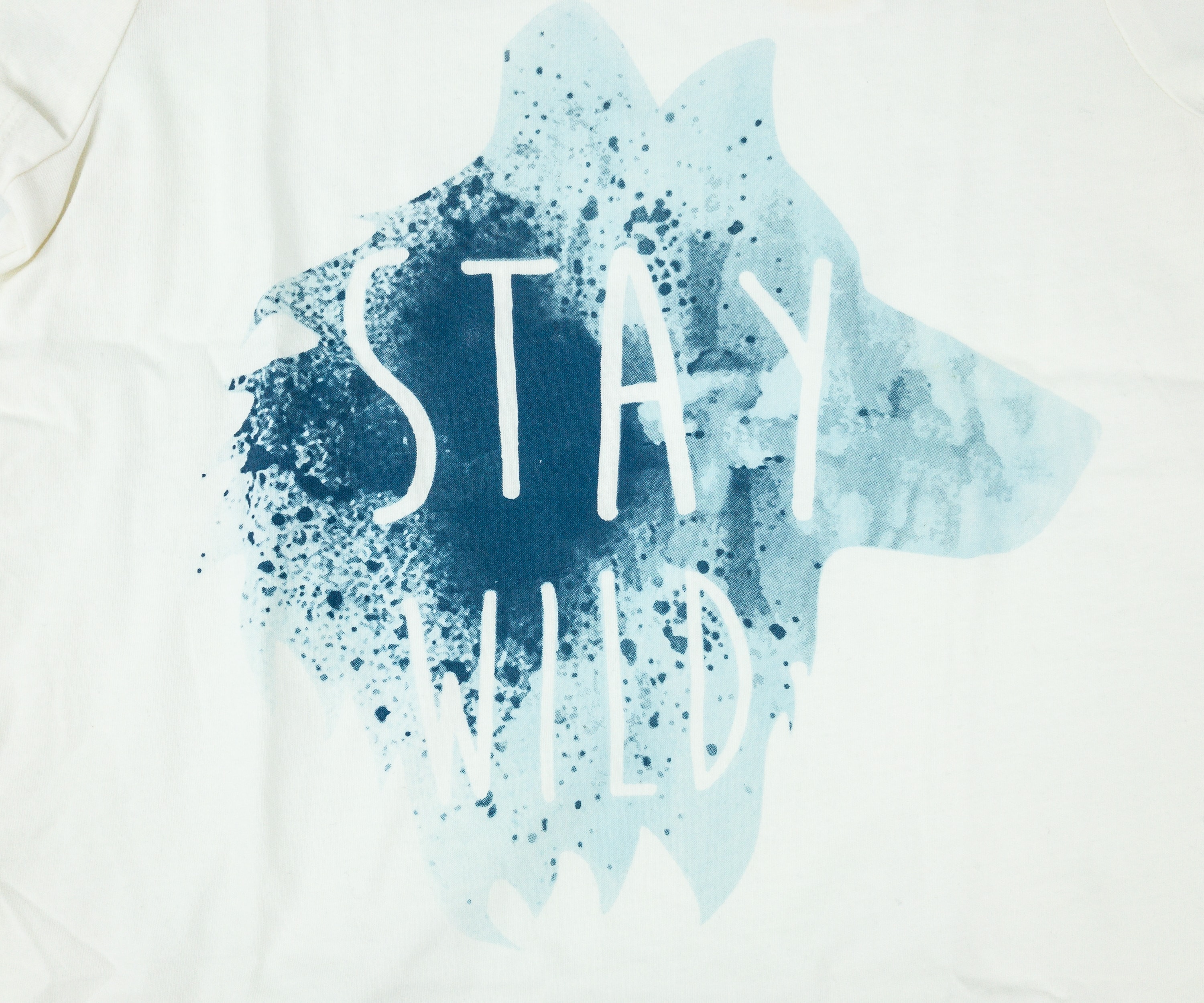 It was a bit of a let down because my son actually loved the print. Anyway, this one will be in the return envelope.
Rumi + Ryder The Classic Short Sleeve Graphic Tee ($16) It's the classic go-to comfort tee! It can be easily paired with any type of bottom for a casual day out.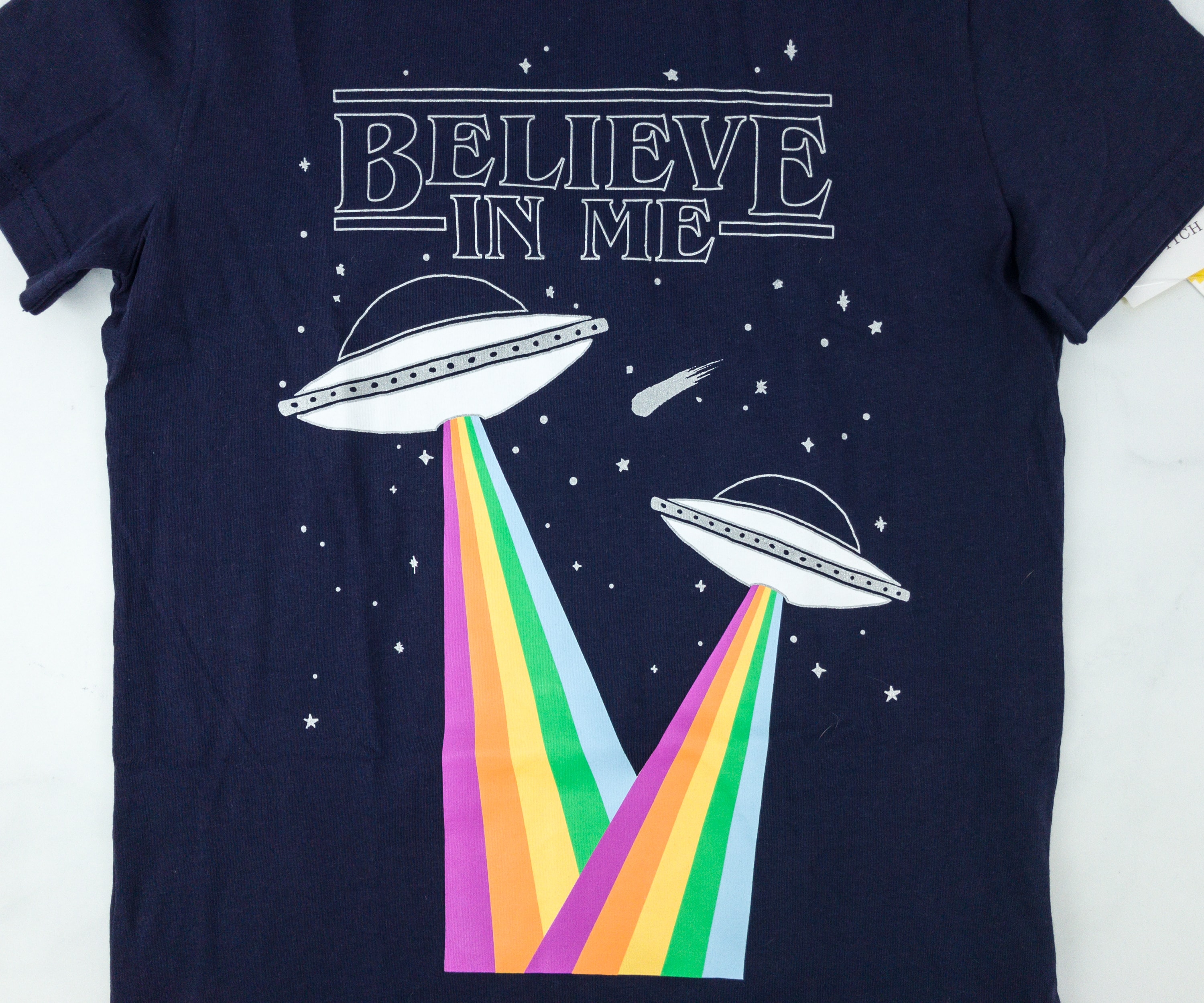 This shirt looks like it just came out of an alien movie.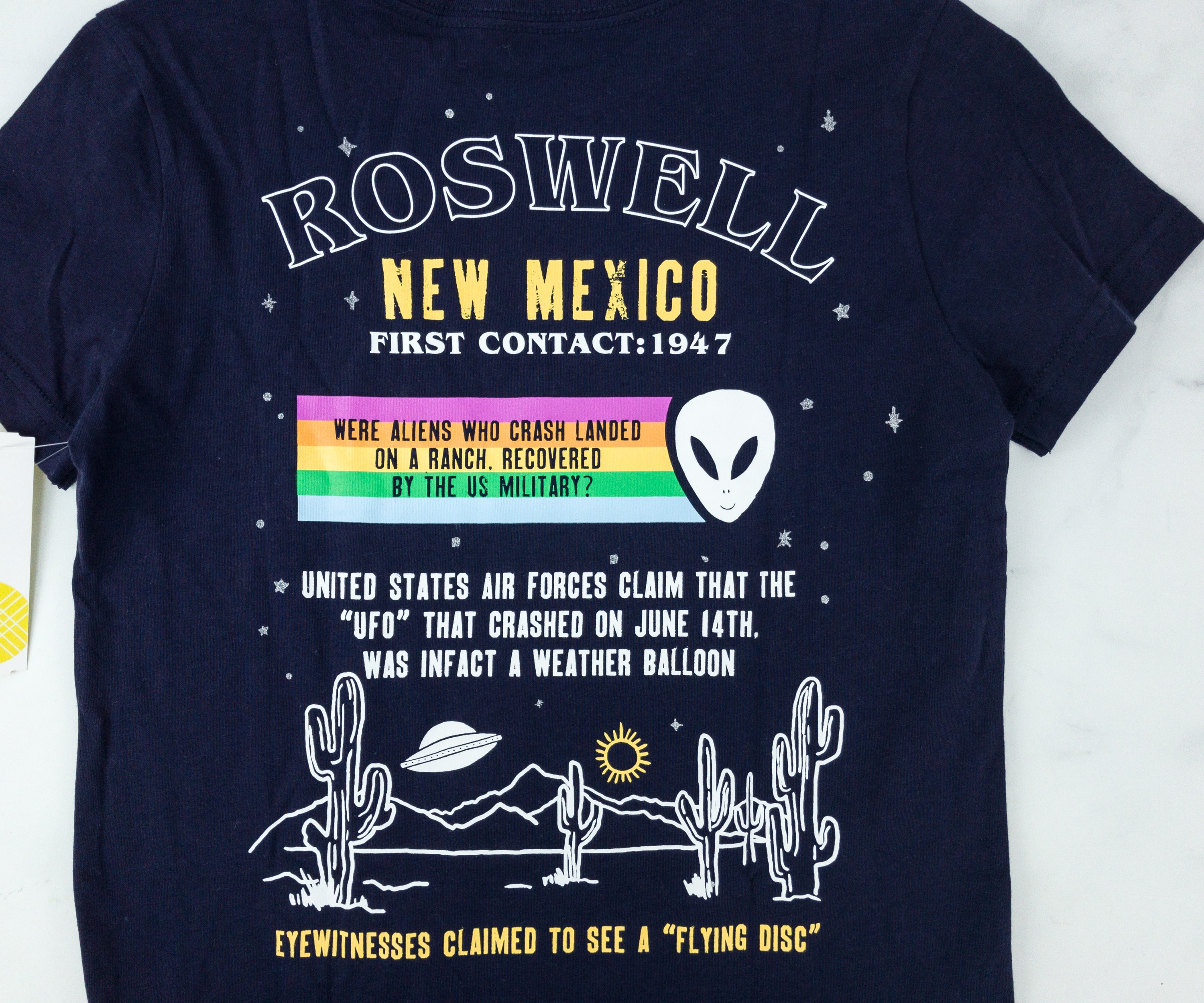 The back of the shirt is also full of outlandish design and extraterrestrial concept. So unique!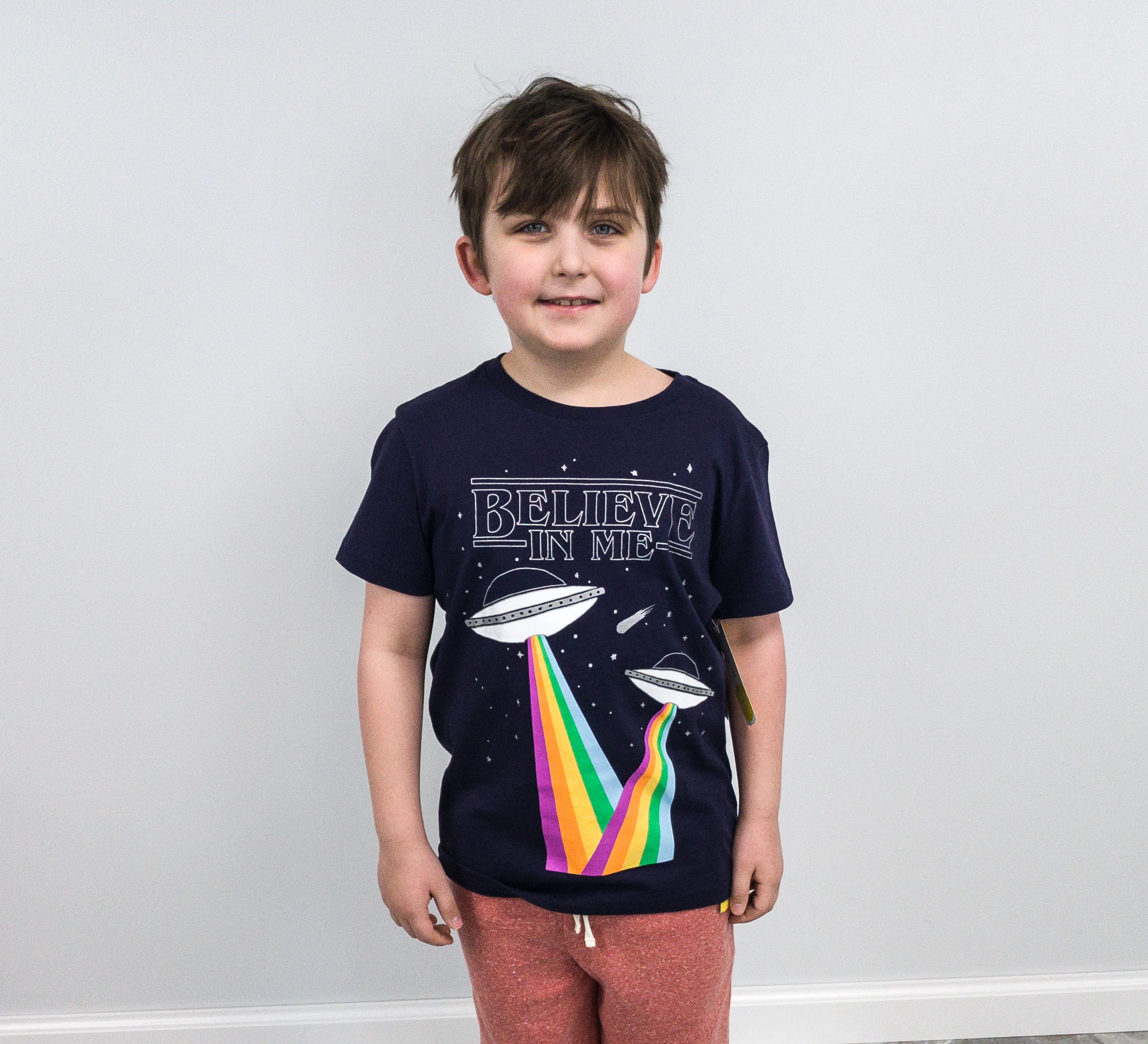 My son is rocking this shirt! It has the exact shape and fit plus it has a nice combination of colors.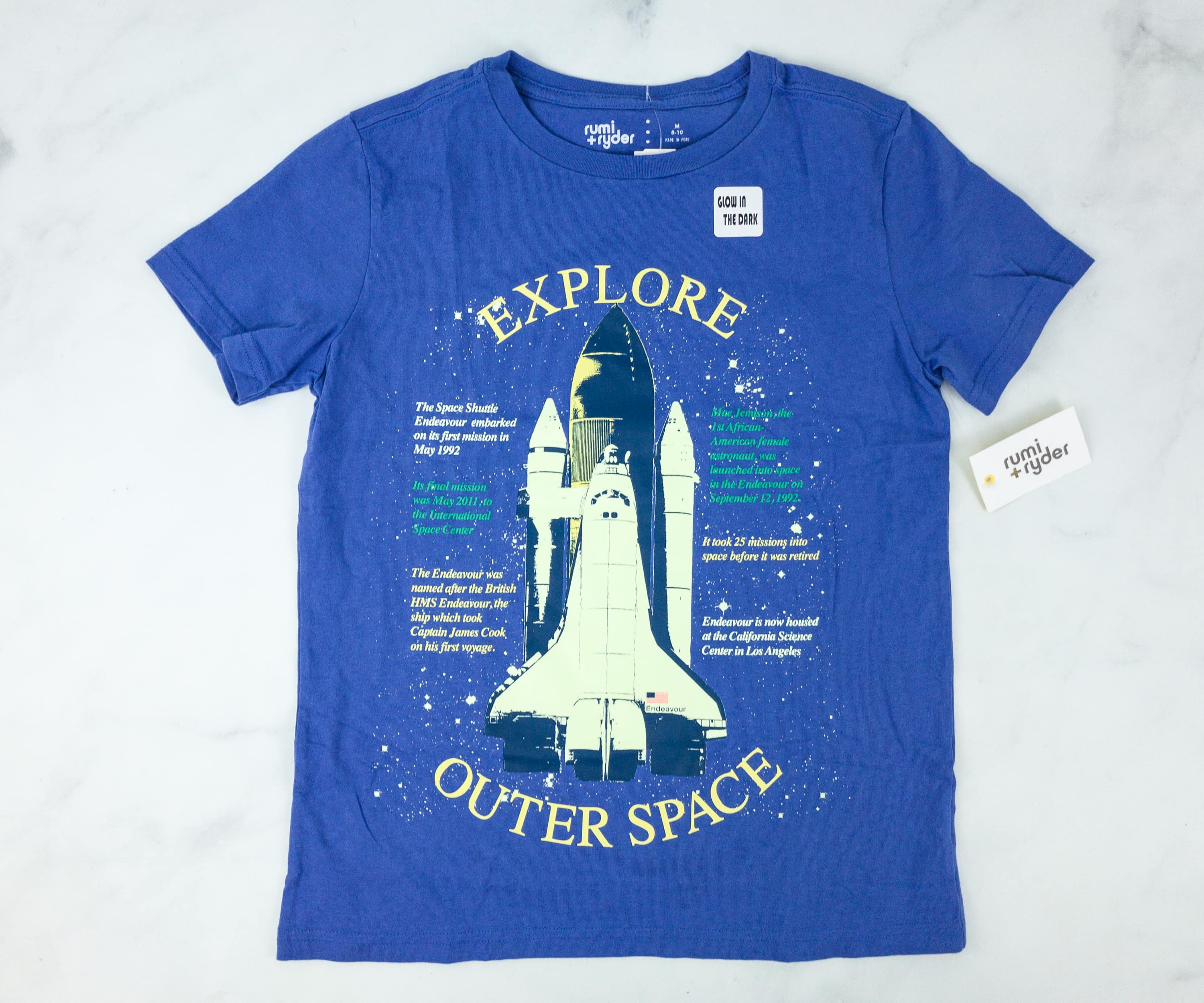 Rumi + Ryder The Classic Short Sleeve Graphic Tee ($18) Don't you just love graphic tees? How can we not if it's this snug and fascinating?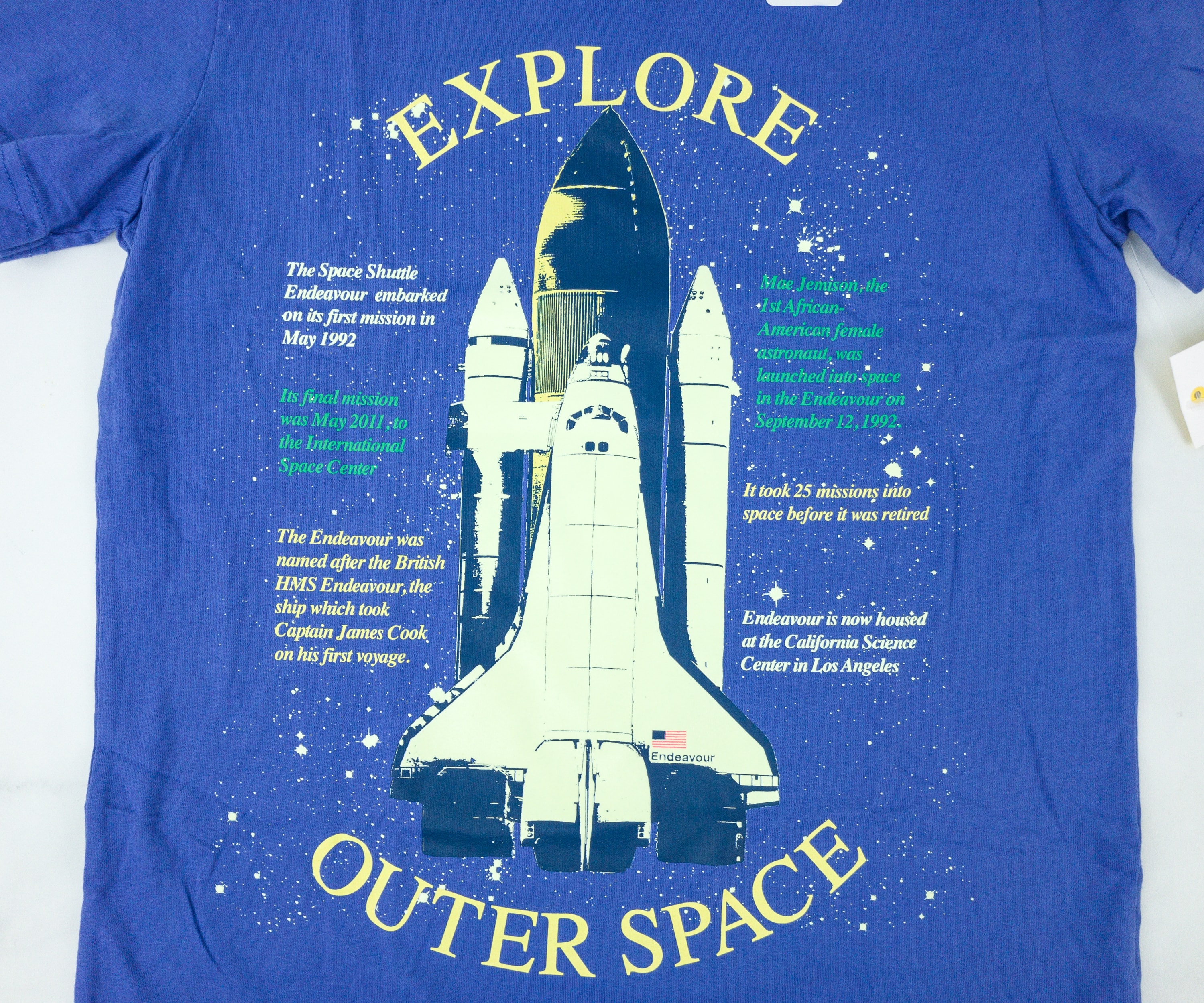 I think this fix is filled with out of this world adventures. We've seen UFOs landing on earth and now we're going on a trip with a rocket ship!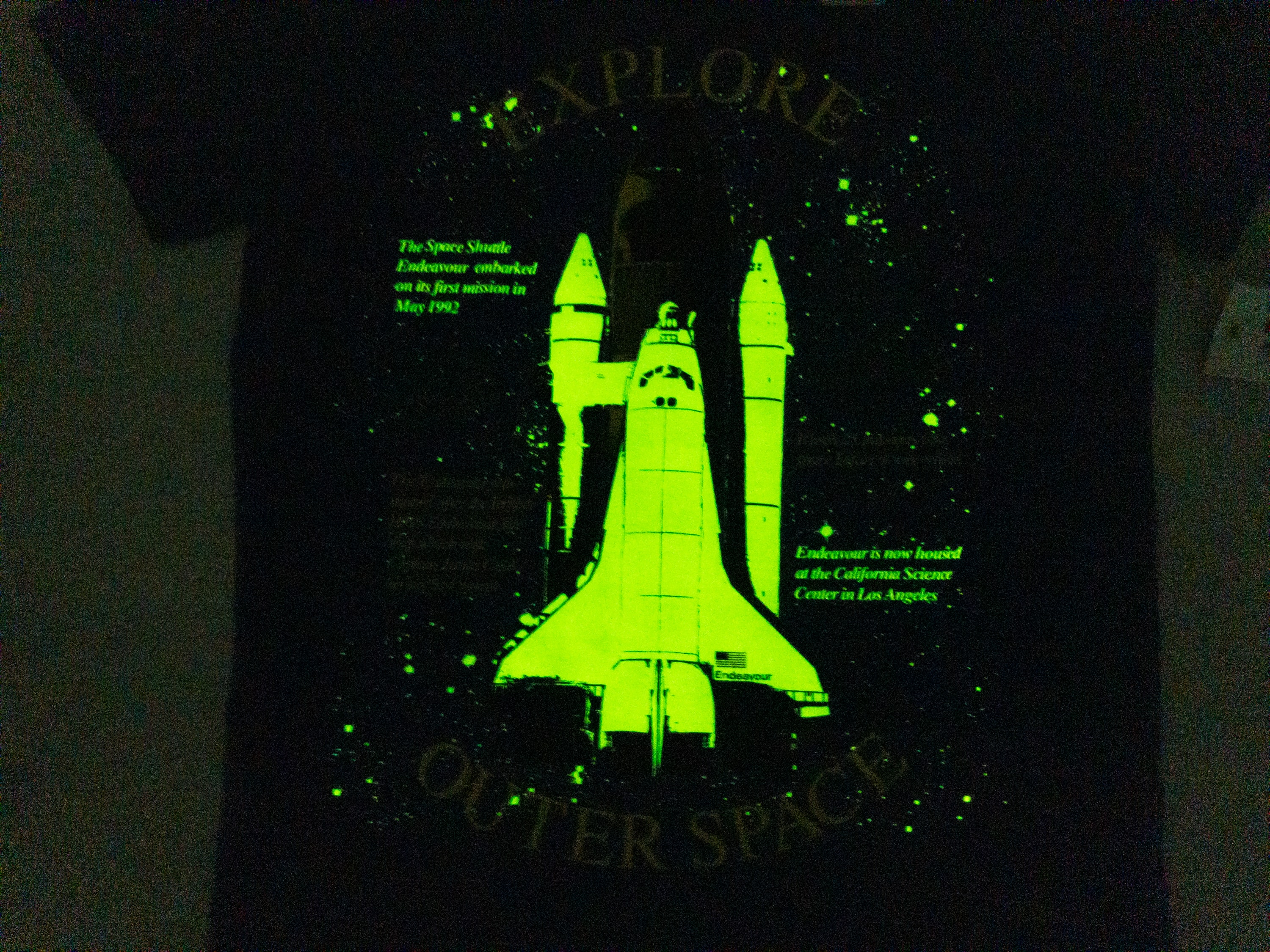 It's made extra special because of the glow-in-the-dark effect!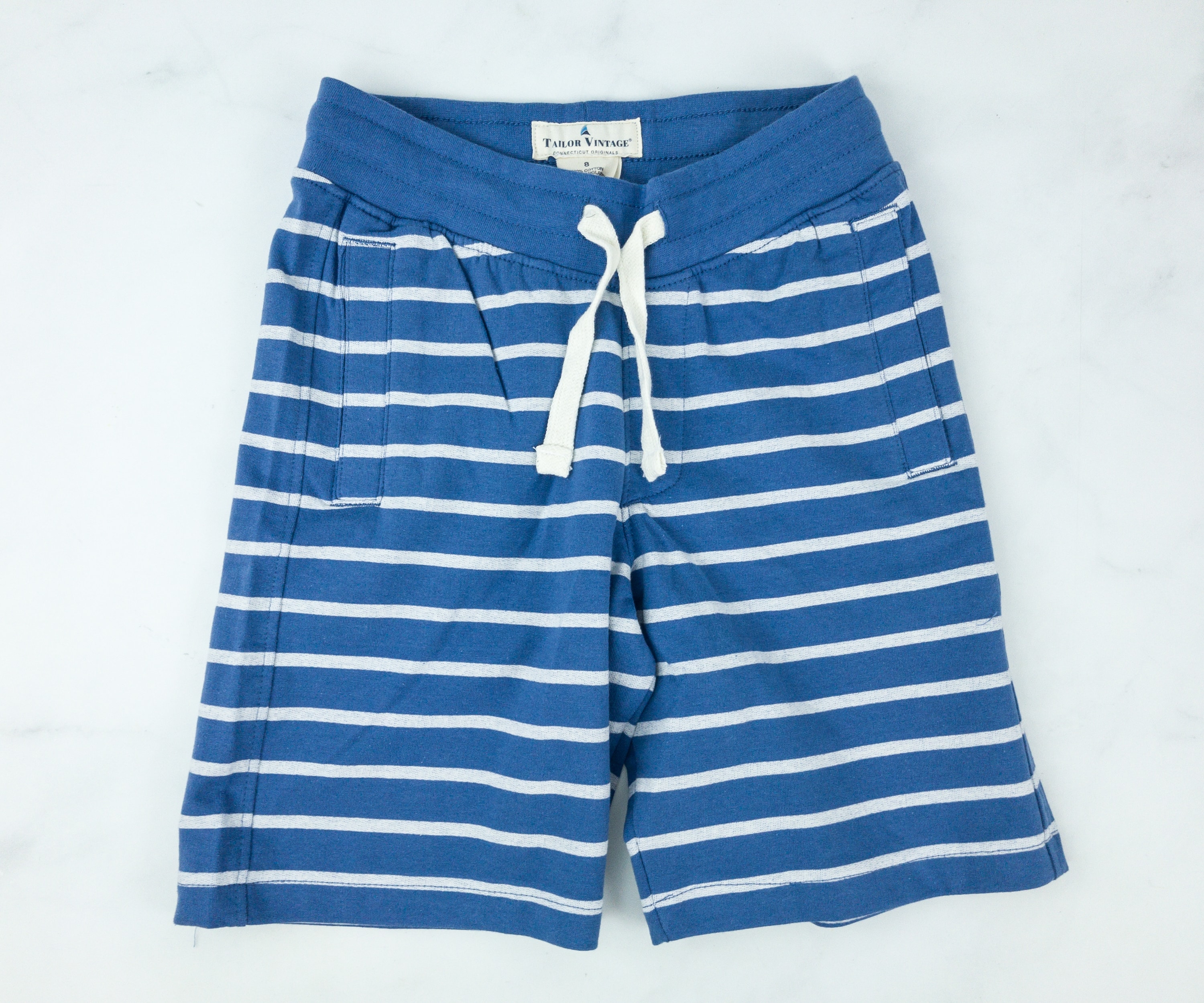 Tailor Vintage Phillipe Sailor Stripe French Terry Sweat Short ($18) This item is tailored to provide the practicality and convenience that we look for in a sweat short. It has an elasticized waistband with adjustable drawstring, side slip pockets, tonal top stitching, and panel seaming.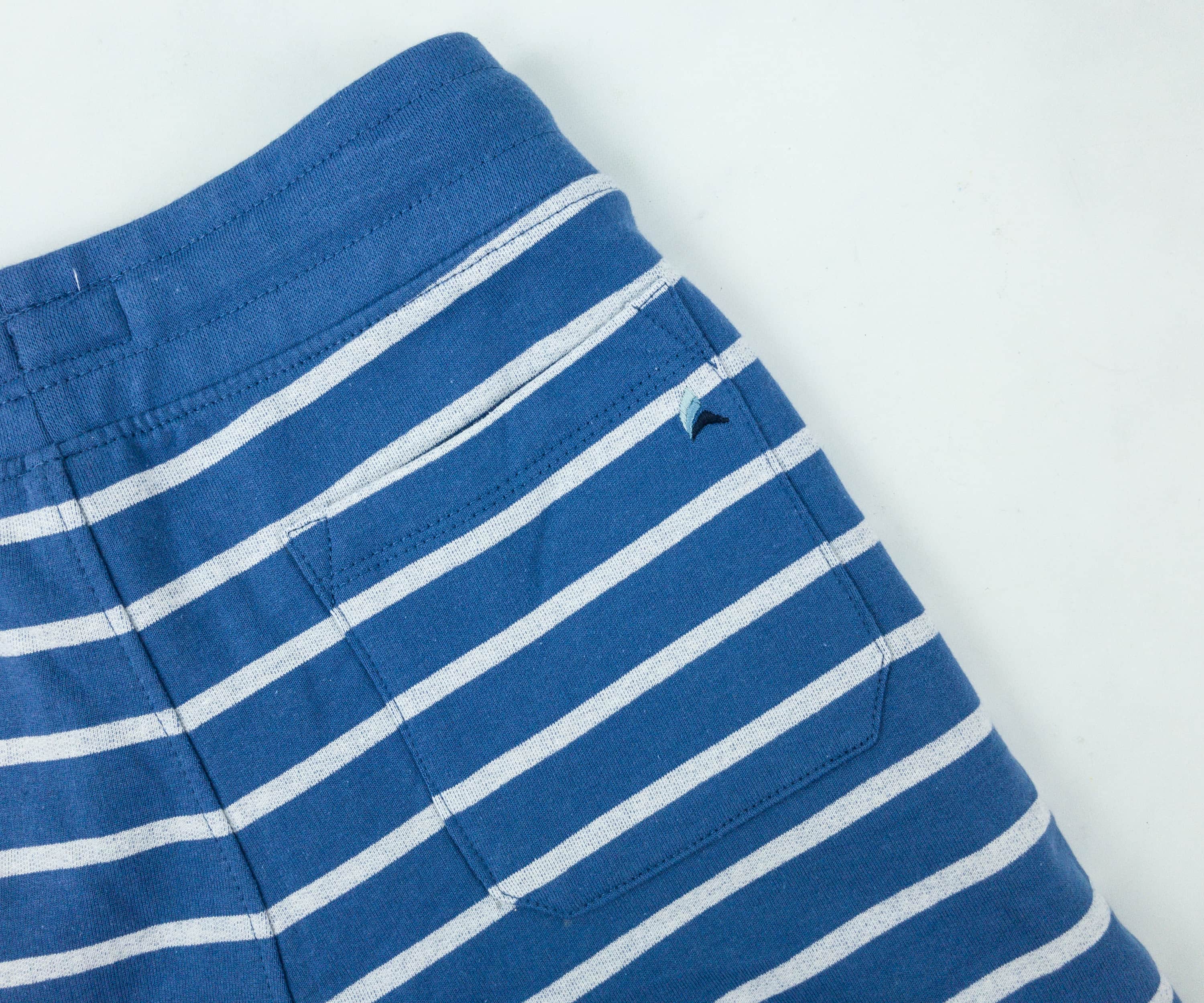 This pair of knit shorts has stripes throughout and a back patch pocket designed with the Tailor Vintage logo.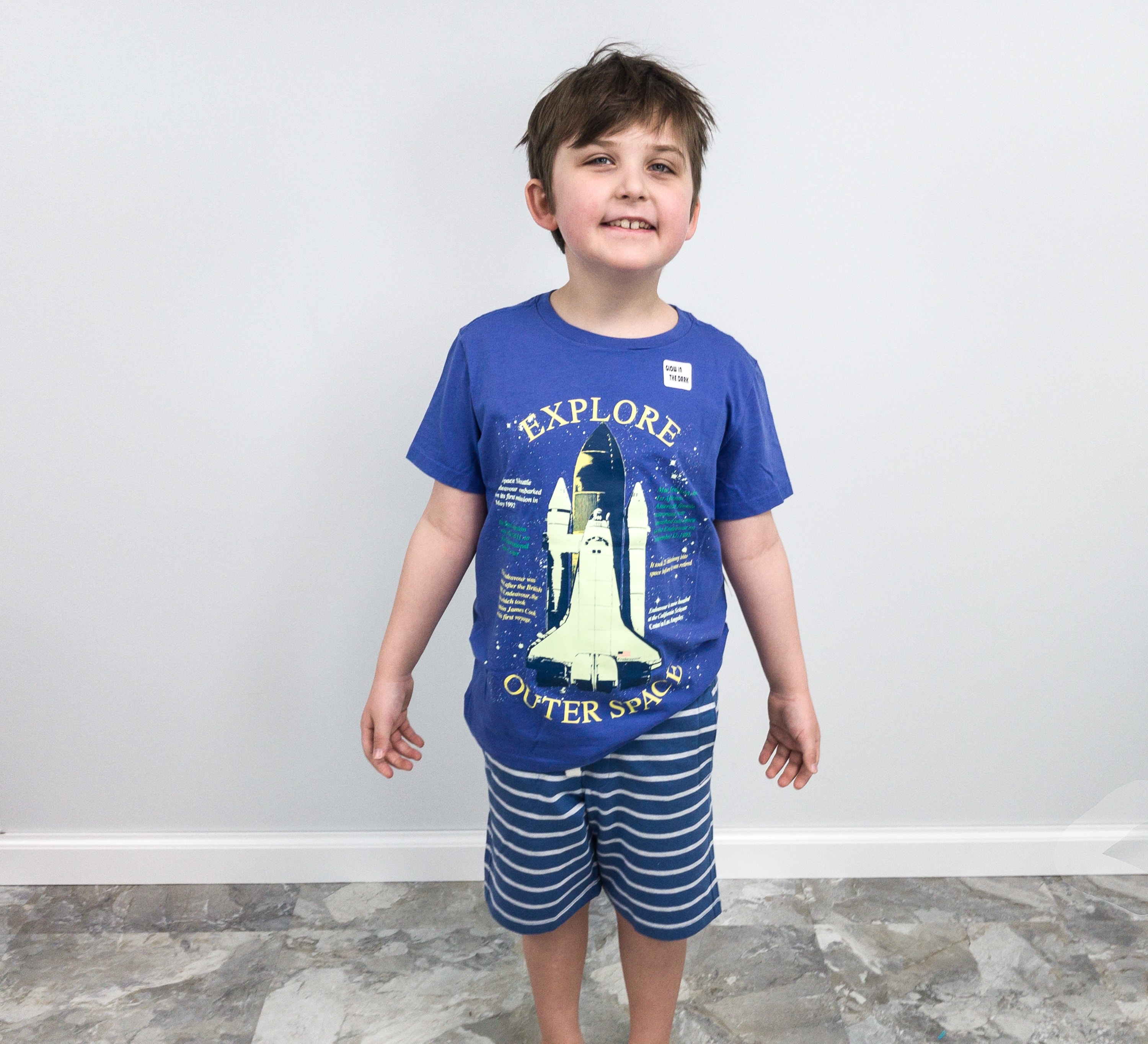 The graphic tee and sweat short have an almost similar hue so they match well, but of course they both can be paired with contrasting colors too!
Sovereign Code Roland Full Zip Stripe French Terry Hoodie ($28) This striped hooded sweatshirt delivers a unique style both inside and out. It's another item that's made of premium French terry fabric.
It's complete with side pockets and ribbing at the cuffs and waistband for a slim fit.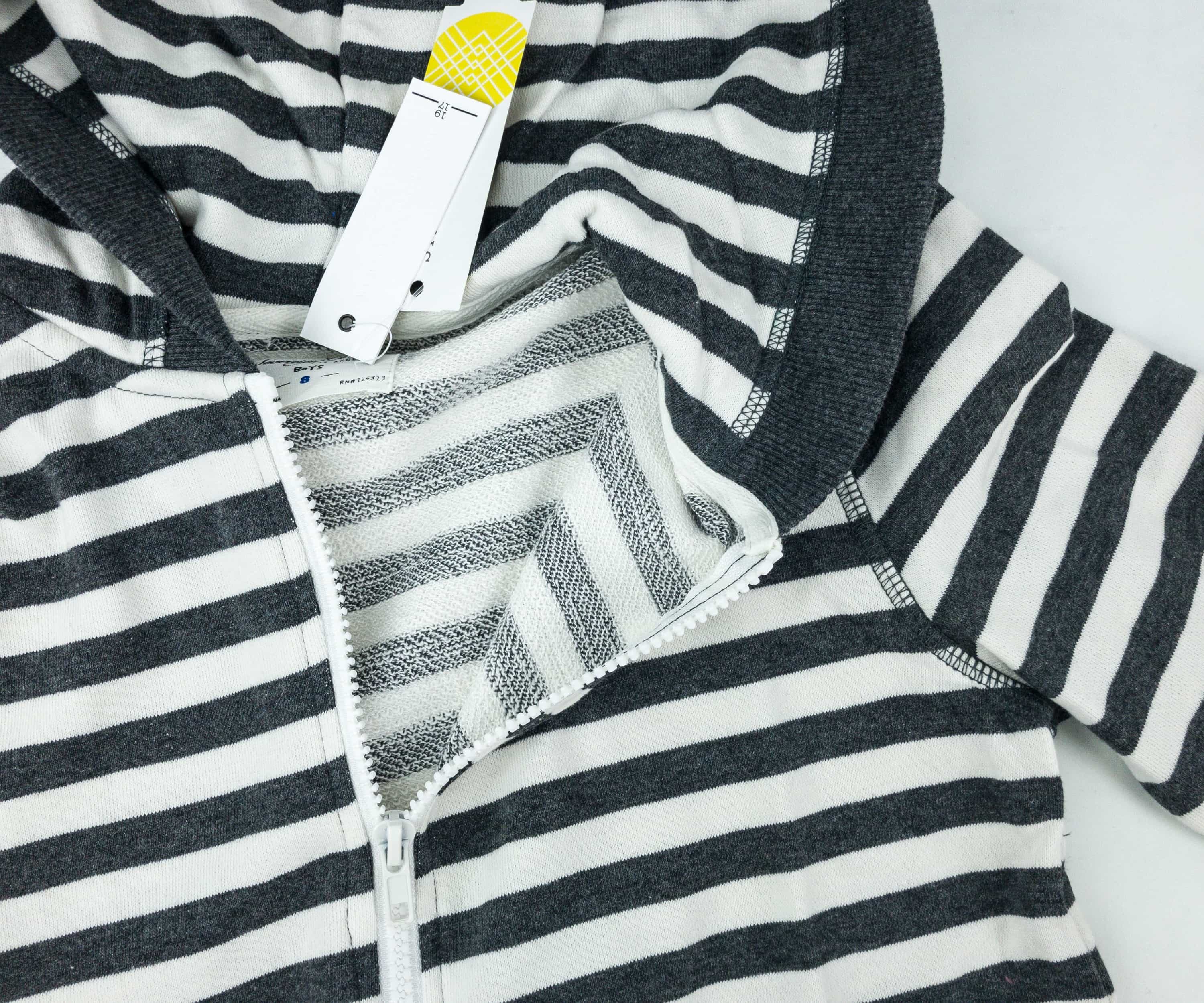 It also has a white plastic zipper.
We like pairing pieces with different shades and designs, but we also try to be bold by matching similar prints just like these striped items. They seamlessly look good together!
It was nice to introduce my kid to this selection of fun and easy-to-layer pieces. He looked dapper wearing the short-sleeve button-up shirt, while he moved freely with the graphic tees. Many of the items also make him ready for outdoor adventures. Except for the graphic tee in a girls' cut, everything is pretty awesome. They were all sewn to standard perfection and deliver remarkable comfort. My son is satisfied with the selection too! His wardrobe just got refreshed, just in time for spring!
Are you getting the Stitch Fix Kids box too?