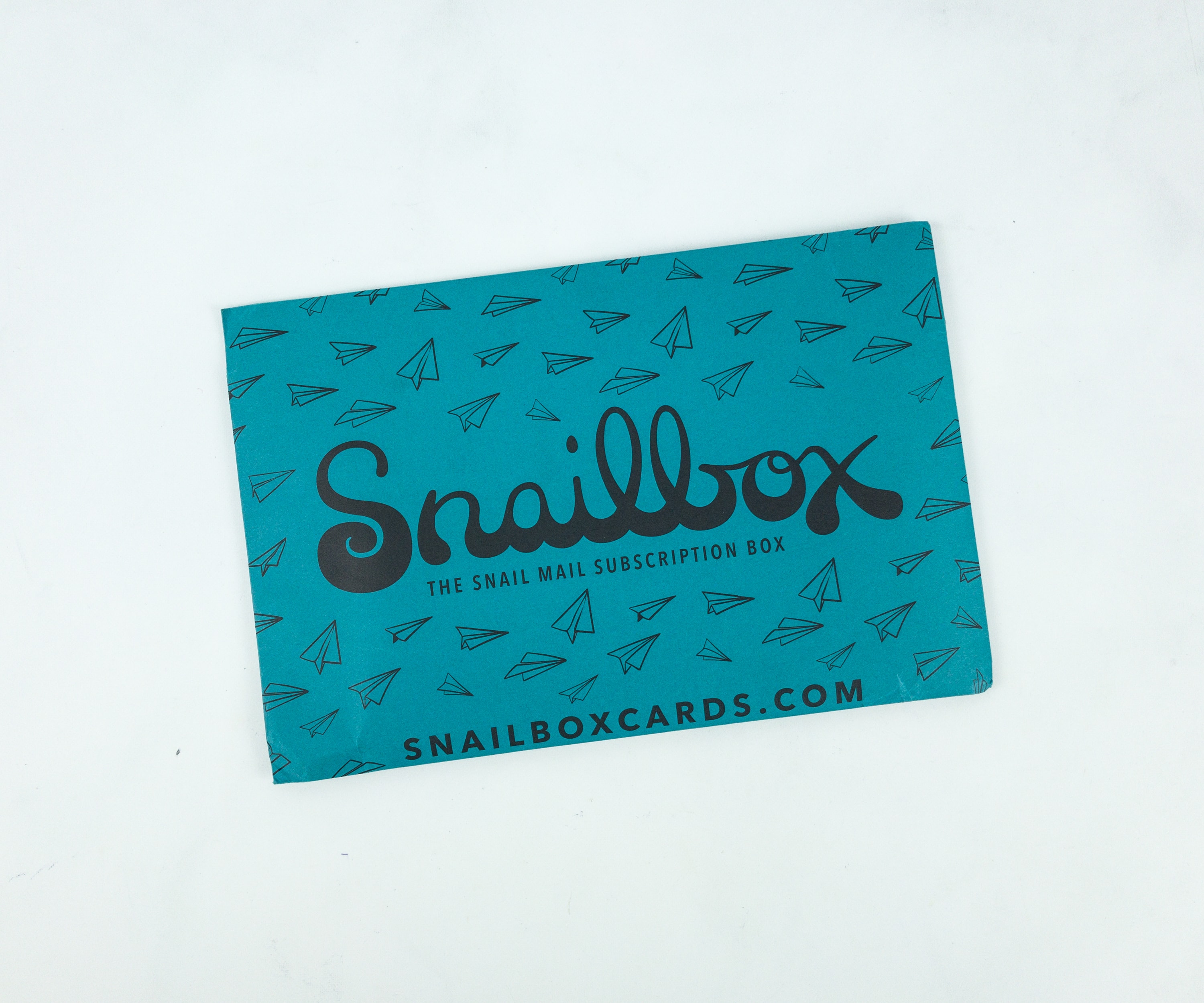 Snailbox is a monthly subscription box that sends out fun, unique, and artisanal quality greeting cards from independent artists and small stationery companies around the world. Each month, Snailbox features different artists, and their curators create a collection of four greeting cards, envelopes seals, and USPS stamps which they wrap up in a pretty package. The subscription costs $20 per month, with free shipping within the US.
DEAL: Get 20% off your first month. Use coupon code SNAILBOXHELLO20. Valid to new members only.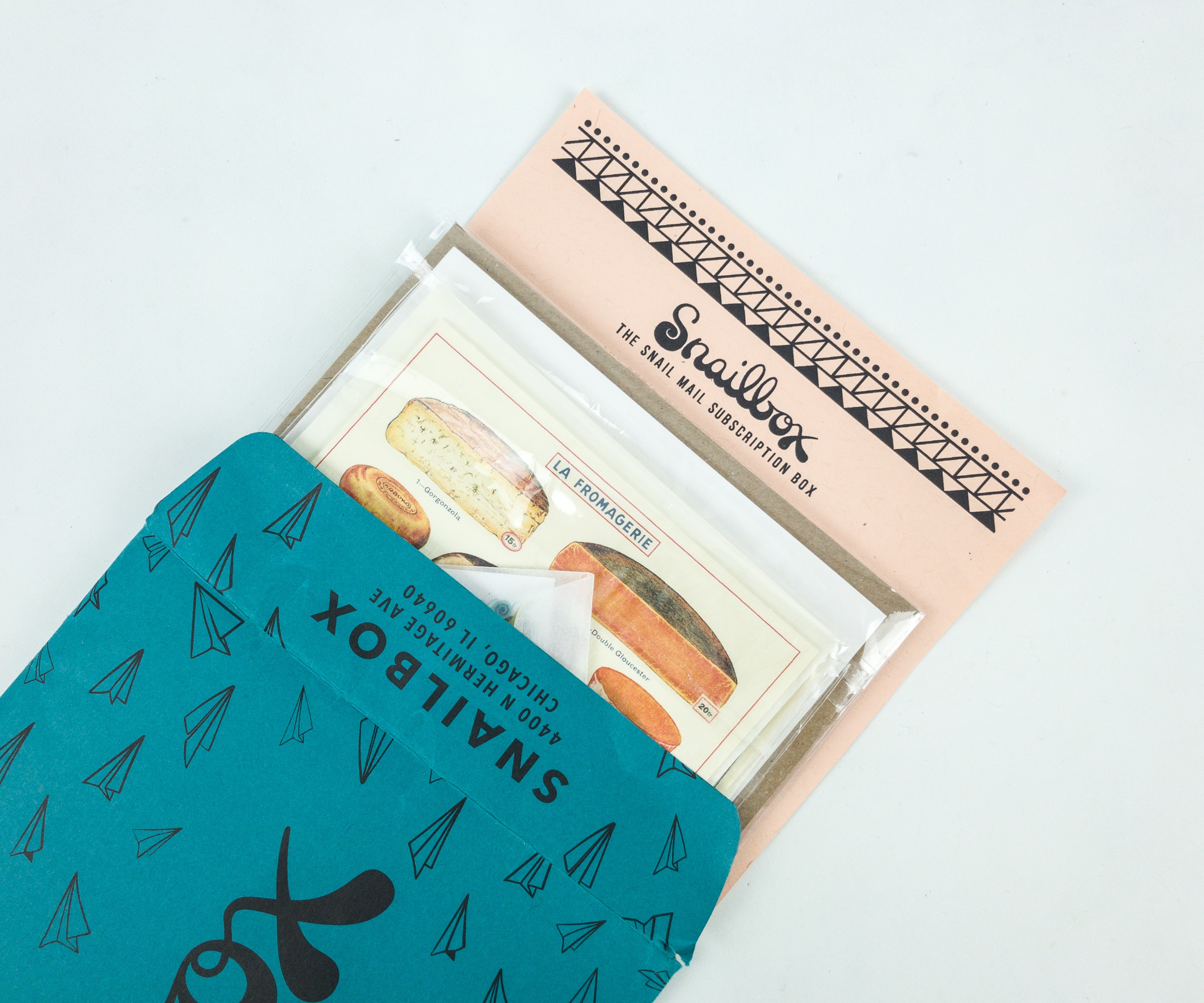 Everything was packed in a cute blue envelope.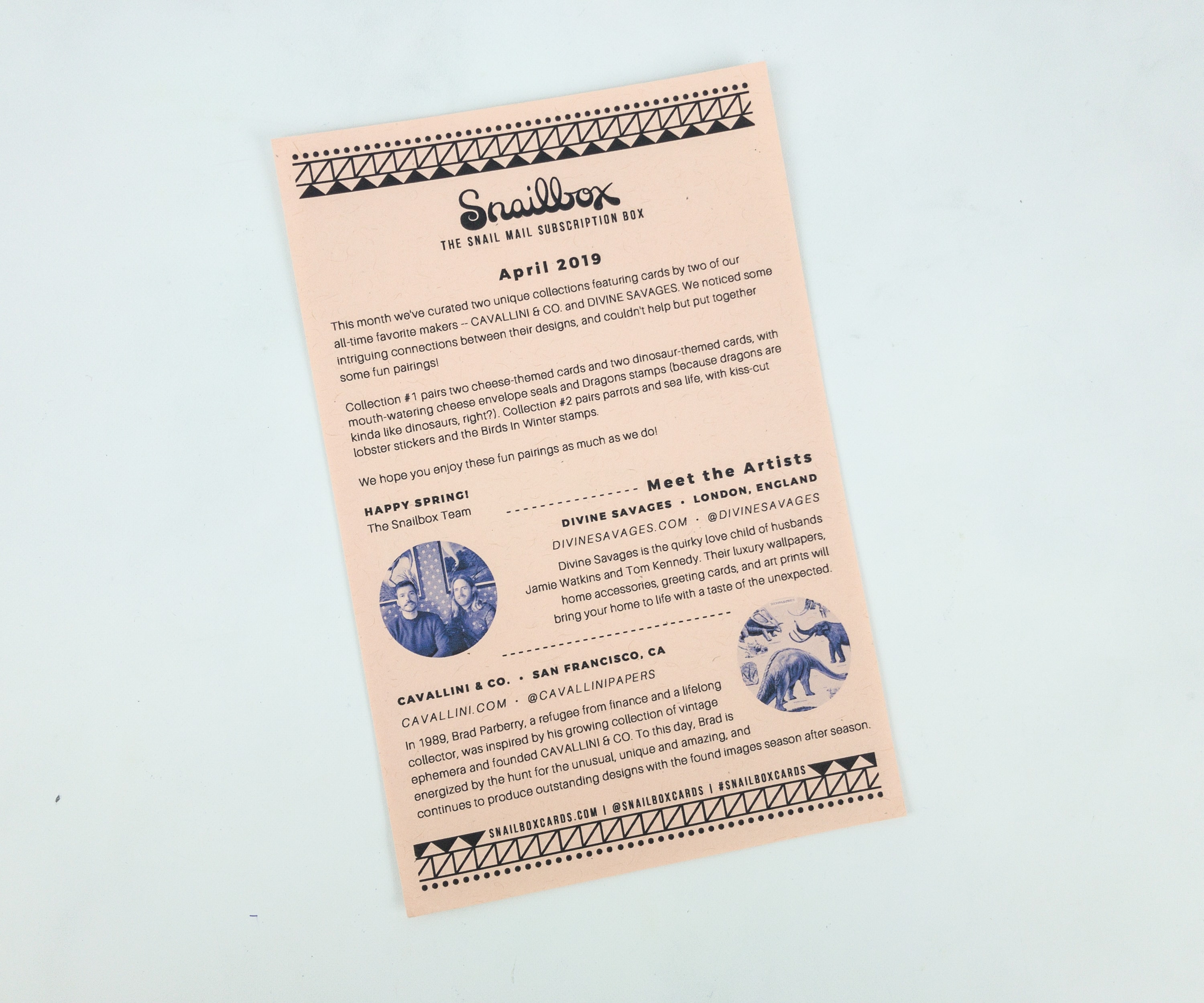 The back of the card has some info about the subscription. The featured artists for this month are Divine Savages from London and England and Cavallini & Co. from San Francisco, California.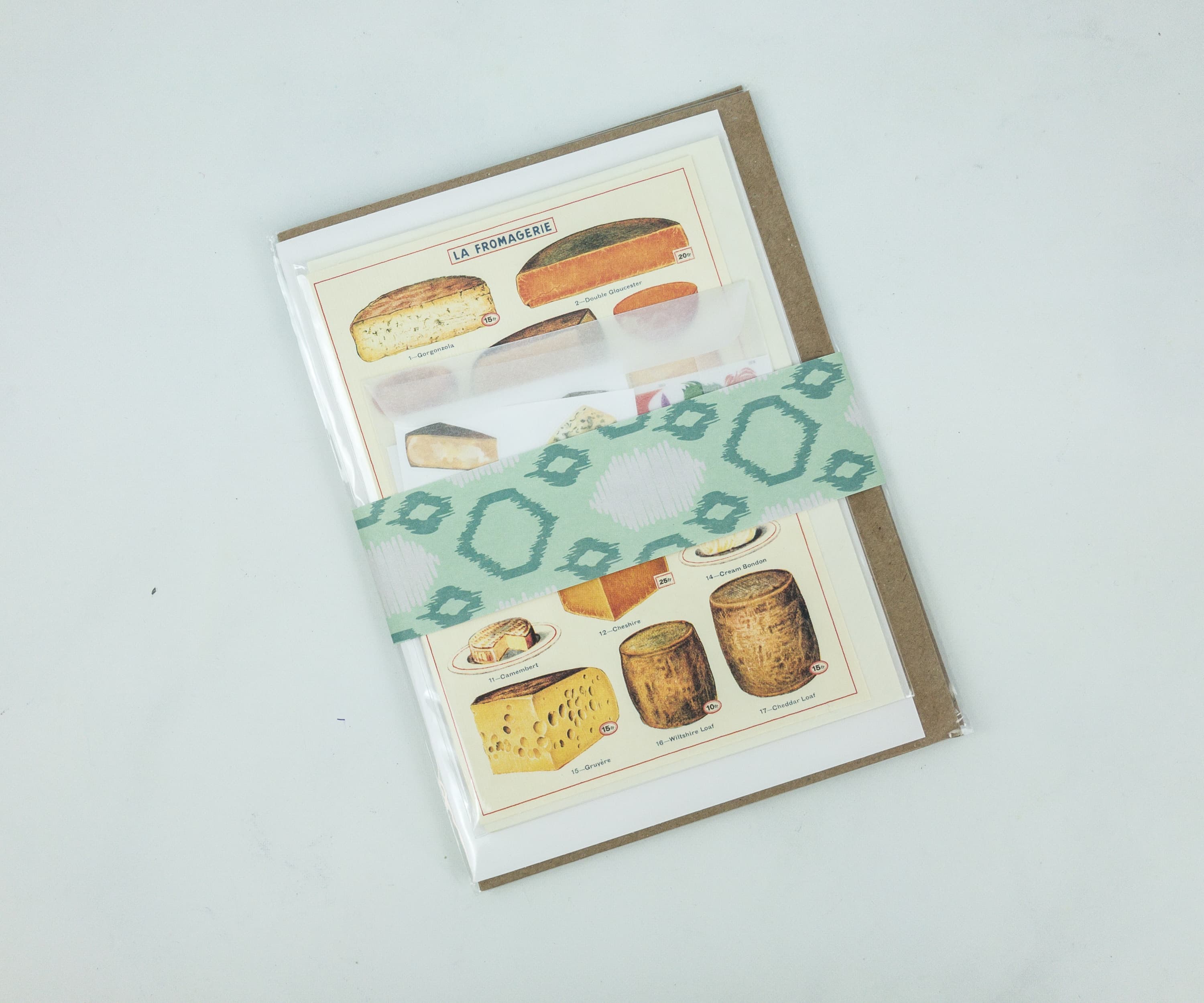 The cards are secured using a colorful and well-designed paper.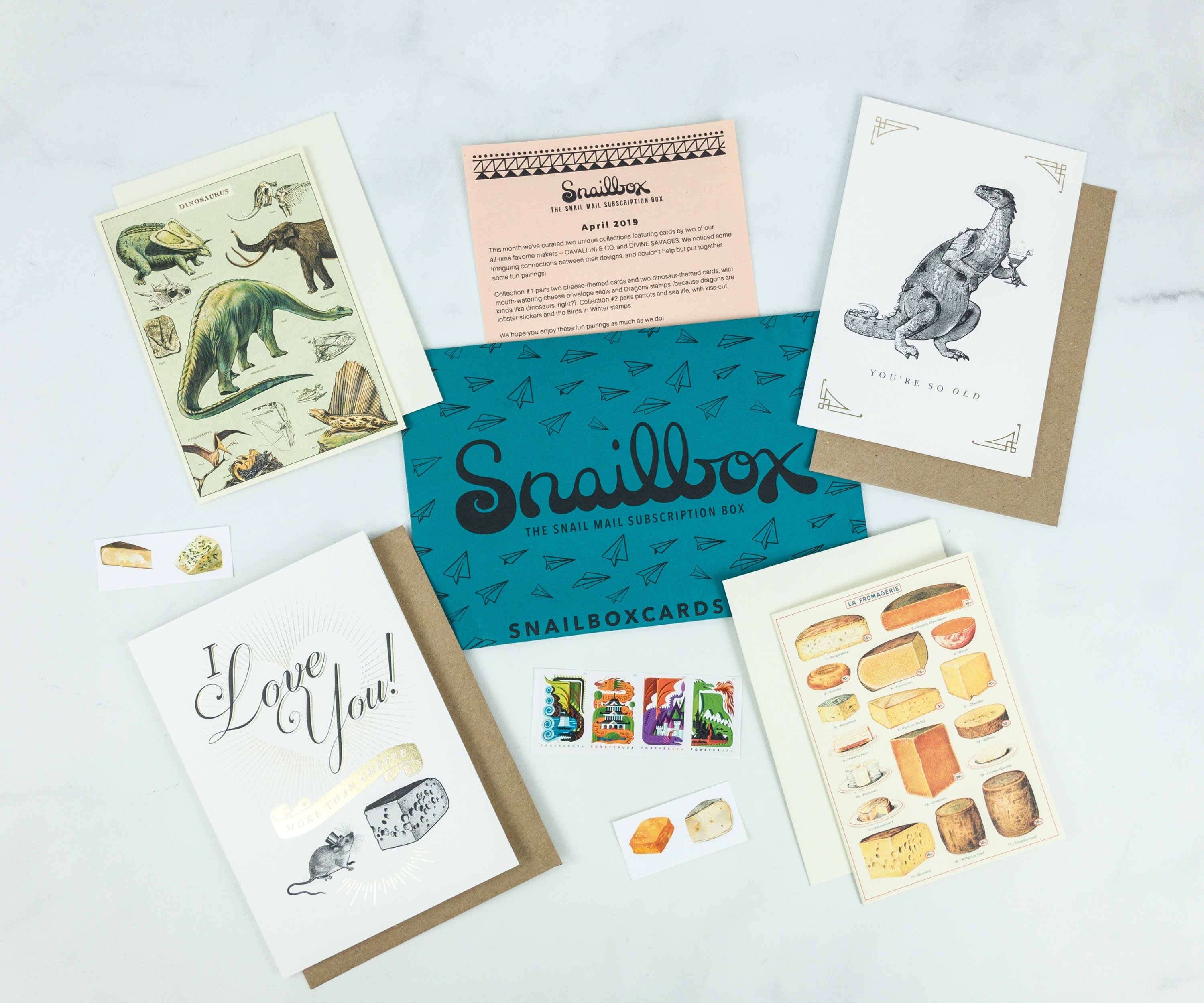 Everything in the box!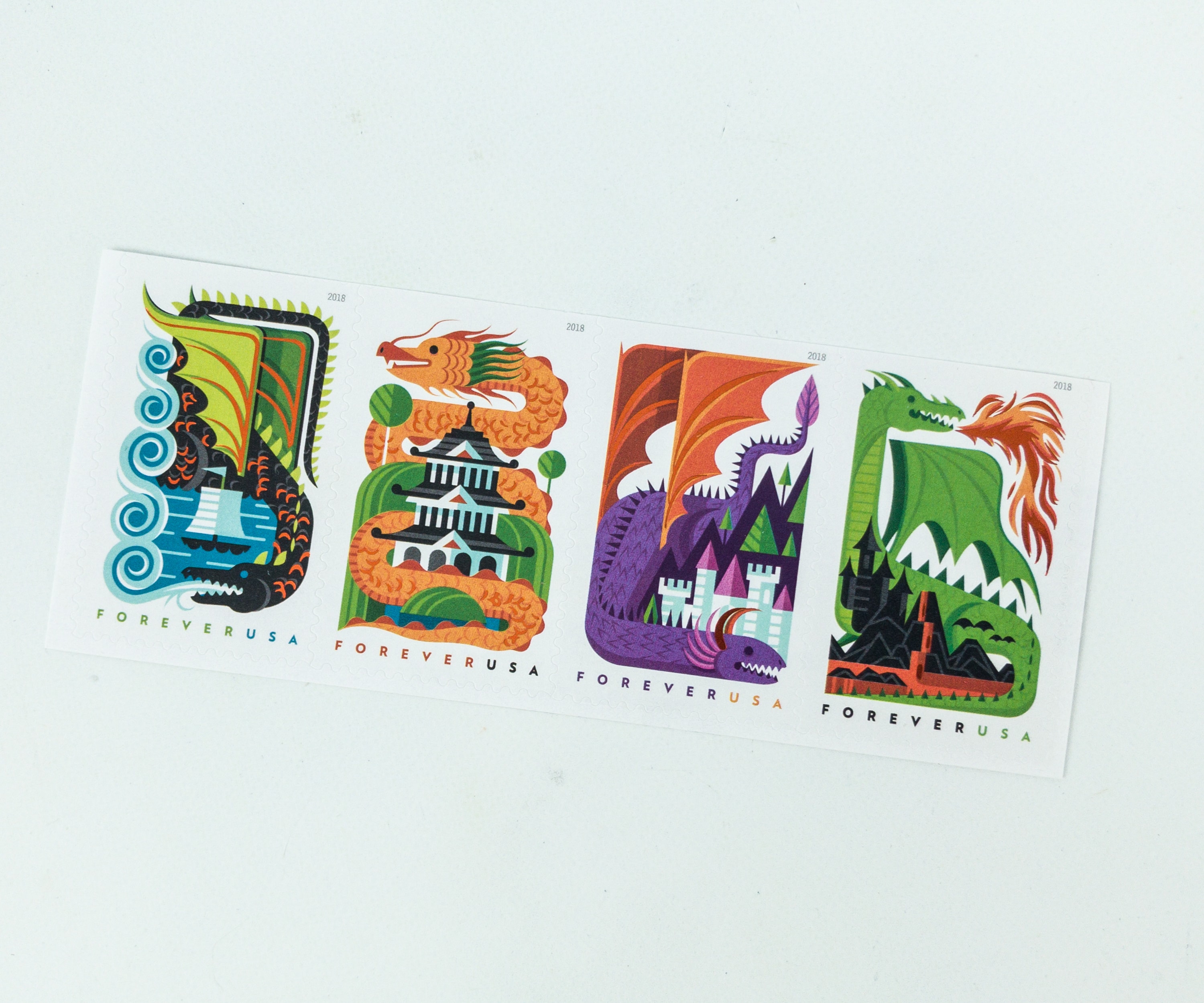 Four Stamps. These four dragon-inspired stamps were issued by the United States Postal Service last year, on August 9-12, in line with the stamp show in Columbus, Ohio. They each feature a single dragon in a dramatic setting.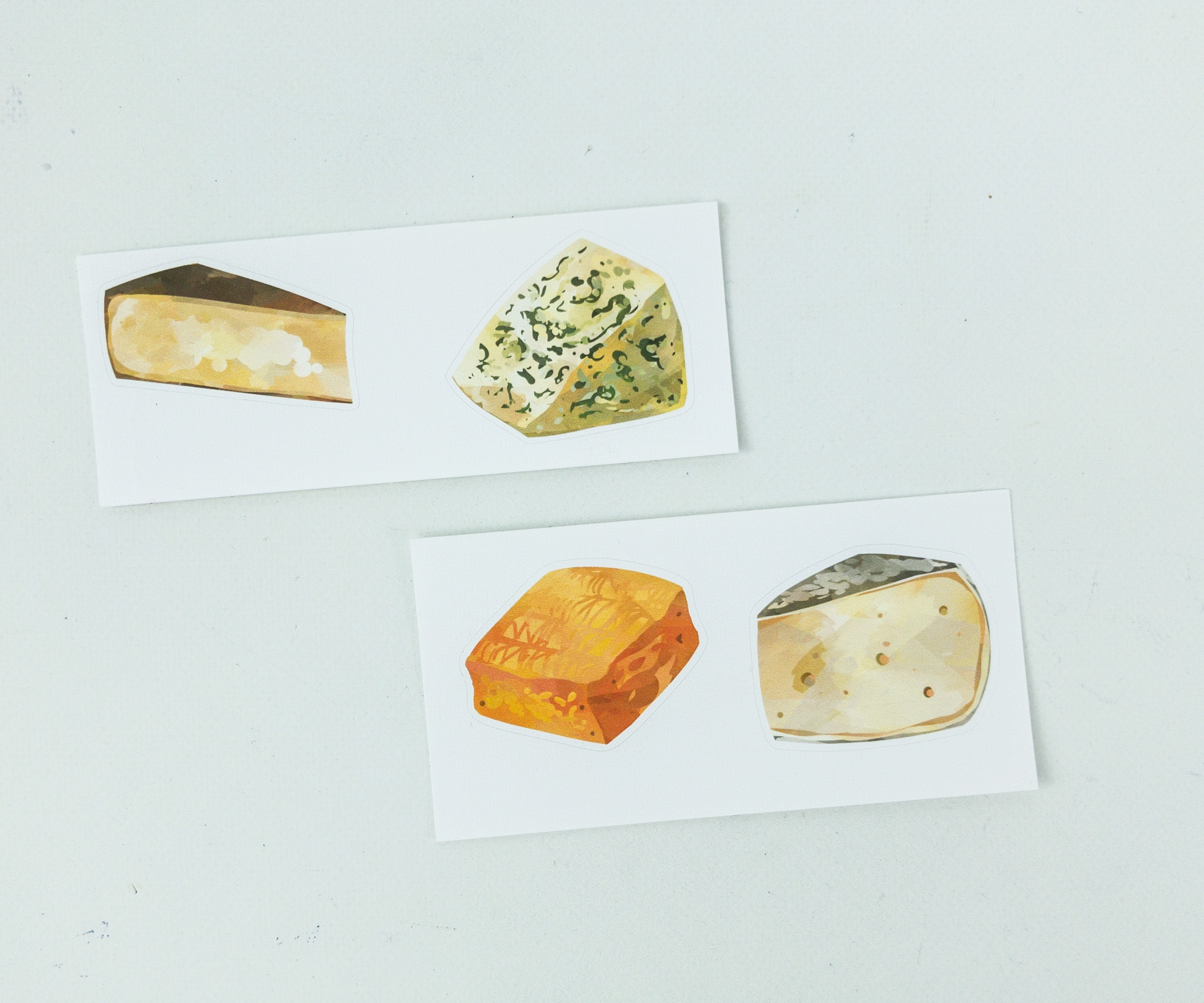 Stickers. The envelope seals for this month feature different types of cheese!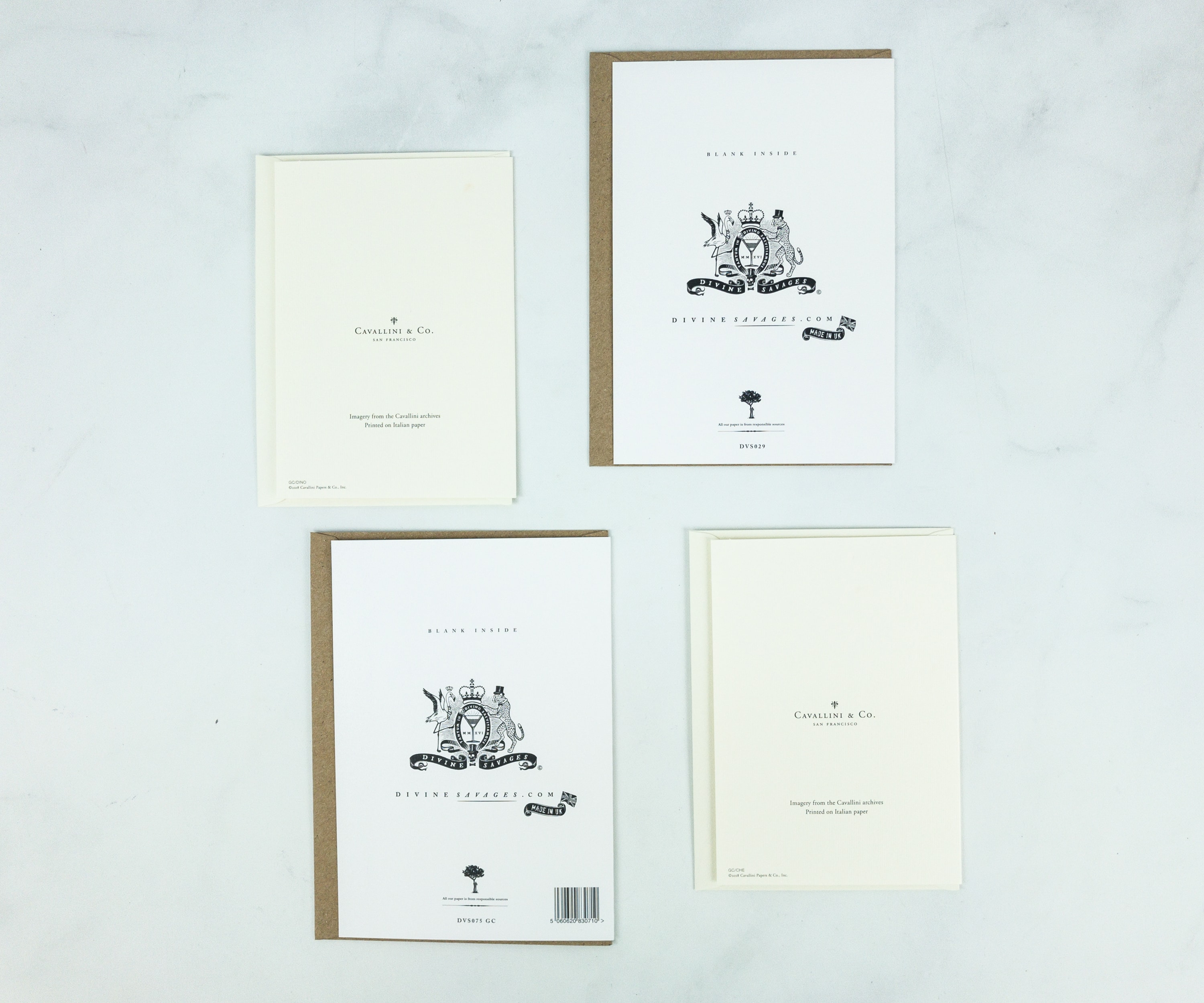 All the cards come with a corresponding envelope.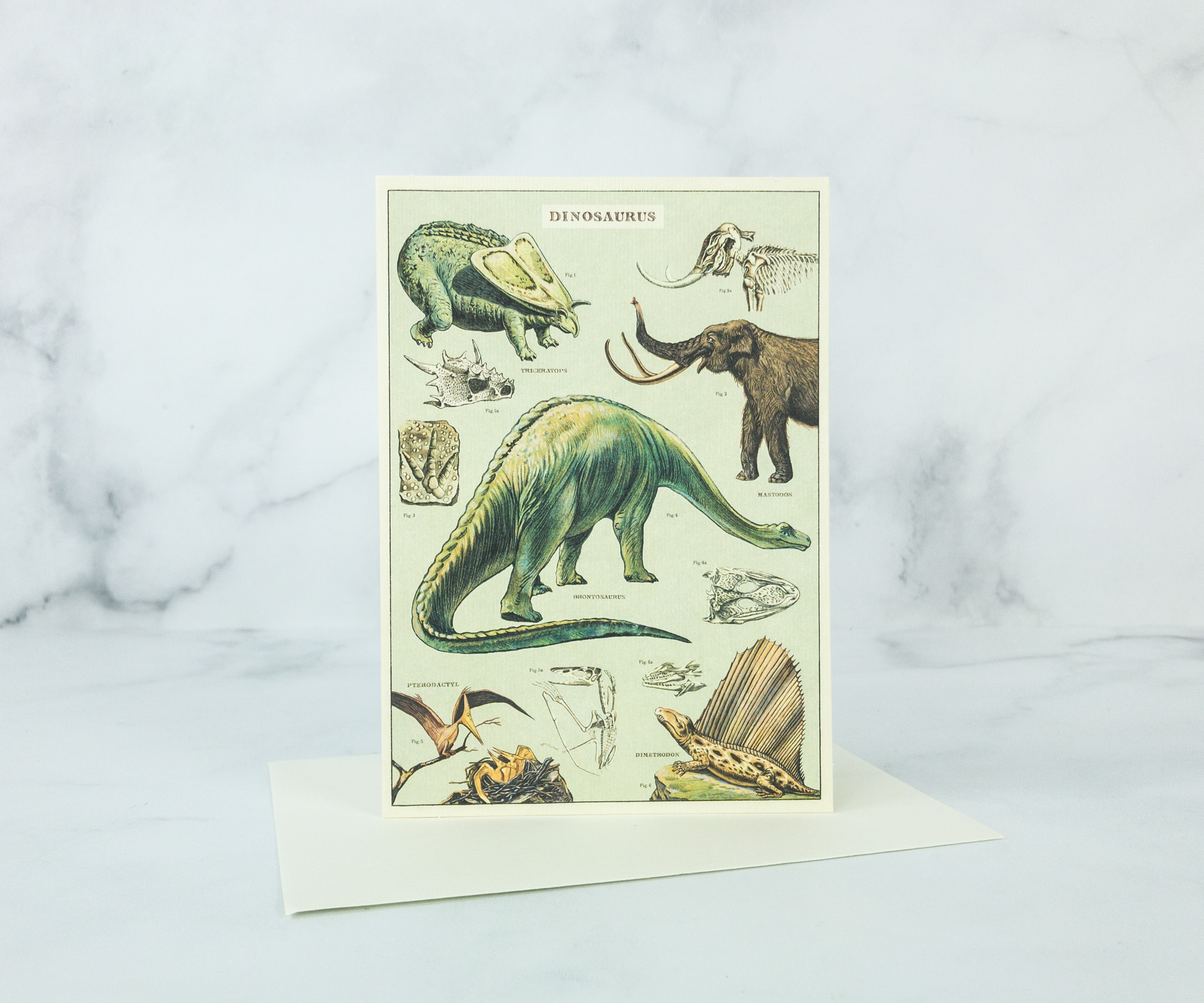 Cavallini Co. Dinosaurus Greeting Card – This card is not just for dinosaur enthusiasts. It's also for someone who appreciates art and archaeology. Printed on a beautiful Italian paper, the design presents a group of prehistoric beasts with their names. Some are sketches of the dinosaurs, while others are just bones and fossils. It comes with a matching cream envelope.
Cavallini Co. La Fromagerie Greeting Card – Also printed on fine Italian paper, La Fromagerie, which means "The Cheese Shop" in English, features a variety of cheese illustrations on the front.  The inside is blank for your own words. It can be an ideal concept for a wine and cheese party invitation!
Divine Savages I Love You More Than Cheese Card ($4.22) Supplied with a brown kraft envelope and cello wrap, this card is savagely sweet… and cheesy. Caught up in a bizarre love triangle between cheese and your significant other? Let this card do the talking.
Divine Savages You're So Old Greeting Card ($4.22) This cheeky card goes for your buddy or anyone that you know will stay fab even in their senior years. Just like what this prehistoric creature with a glass of martini portrays, let them know that aging shouldn't stop the partying!
These cards are the perfect small gifts for life's special moments! The witty statements, the premium quality paper used for each of them, the matching envelopes they go with and the template are their nifty, unique features that will surely make someone feel special. Also, the stamps and the envelope seals are a must-have for every philatelist out there!
What do you think of the Snailbox?