Snack Crate is a monthly subscription that provides the most interesting snacks and features new and exciting places from around the globe. They offer three sizes of the box: the $14 mini with 5 snacks, the $26 original box with 10-12 snacks, and the $49 premium box with 18-20 snacks.
DEAL: Save up to $14 on your first box. USE THIS LINK to get the deal. You'll save $2 on the mini, $6 on the regular box, and $14 on the premium box!
All the treats are covered by a printed paper sealed with a sticker.
When you sign up, your first box will be from a country of your choice. You have the option of adding a drink for $6, which I think is a pretty pricey option, and I passed.
As usual, the box is filled to the brim. The bigger snacks are on top.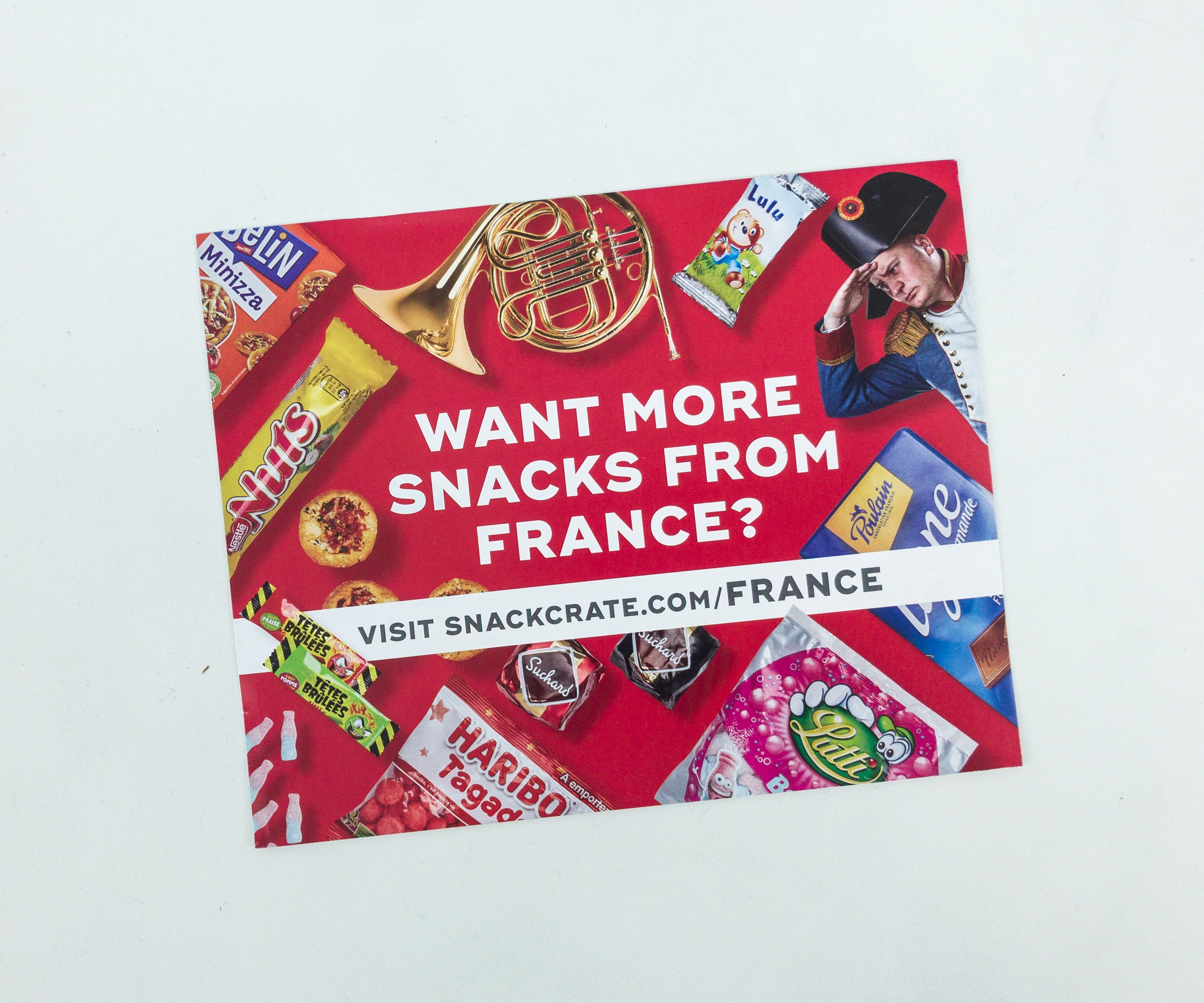 The box includes a promotional card.
There are also cute stickers which are related to the featured country.
For March 2019, we got snacks from France!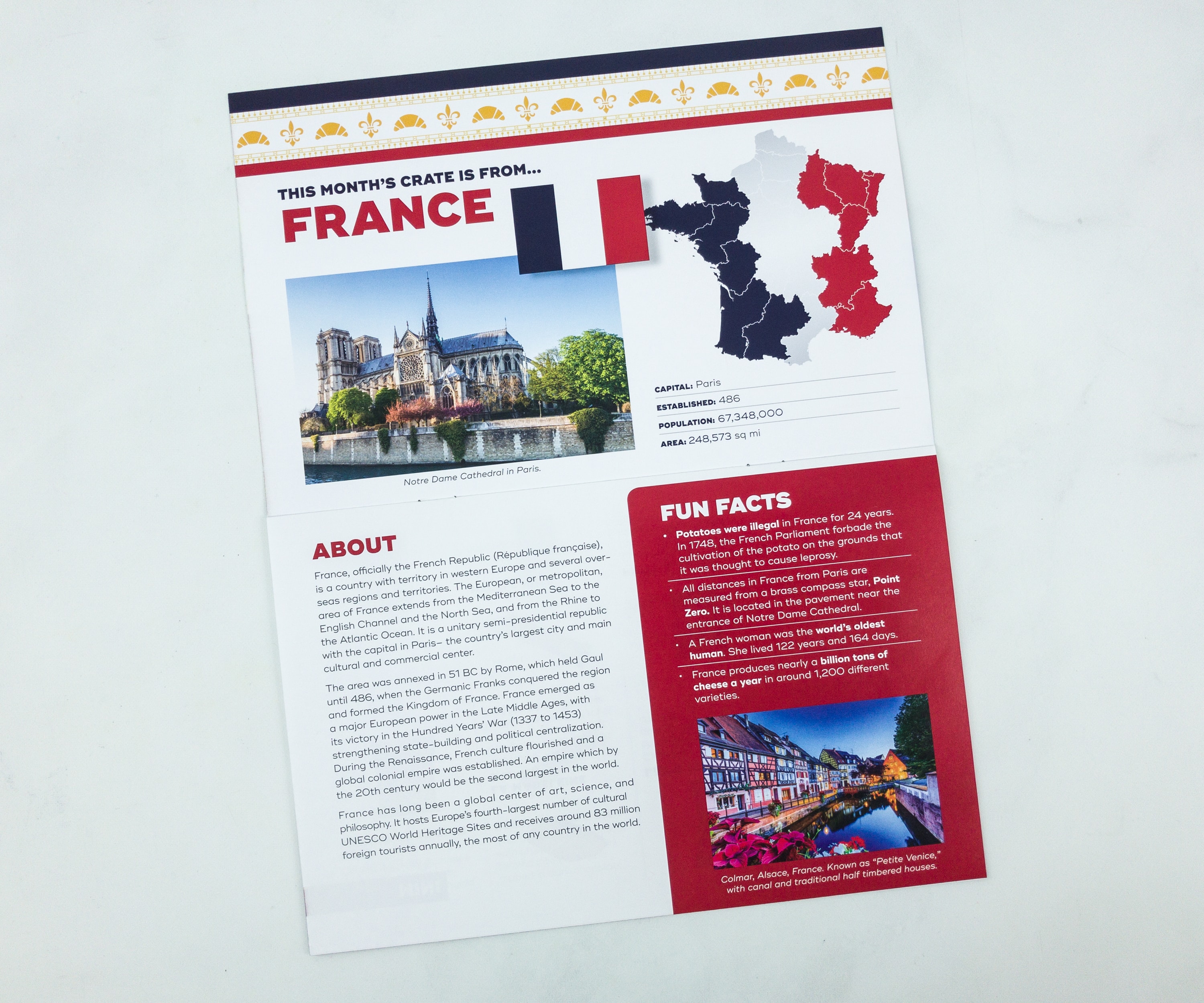 The booklet provided us with fun trivia about France.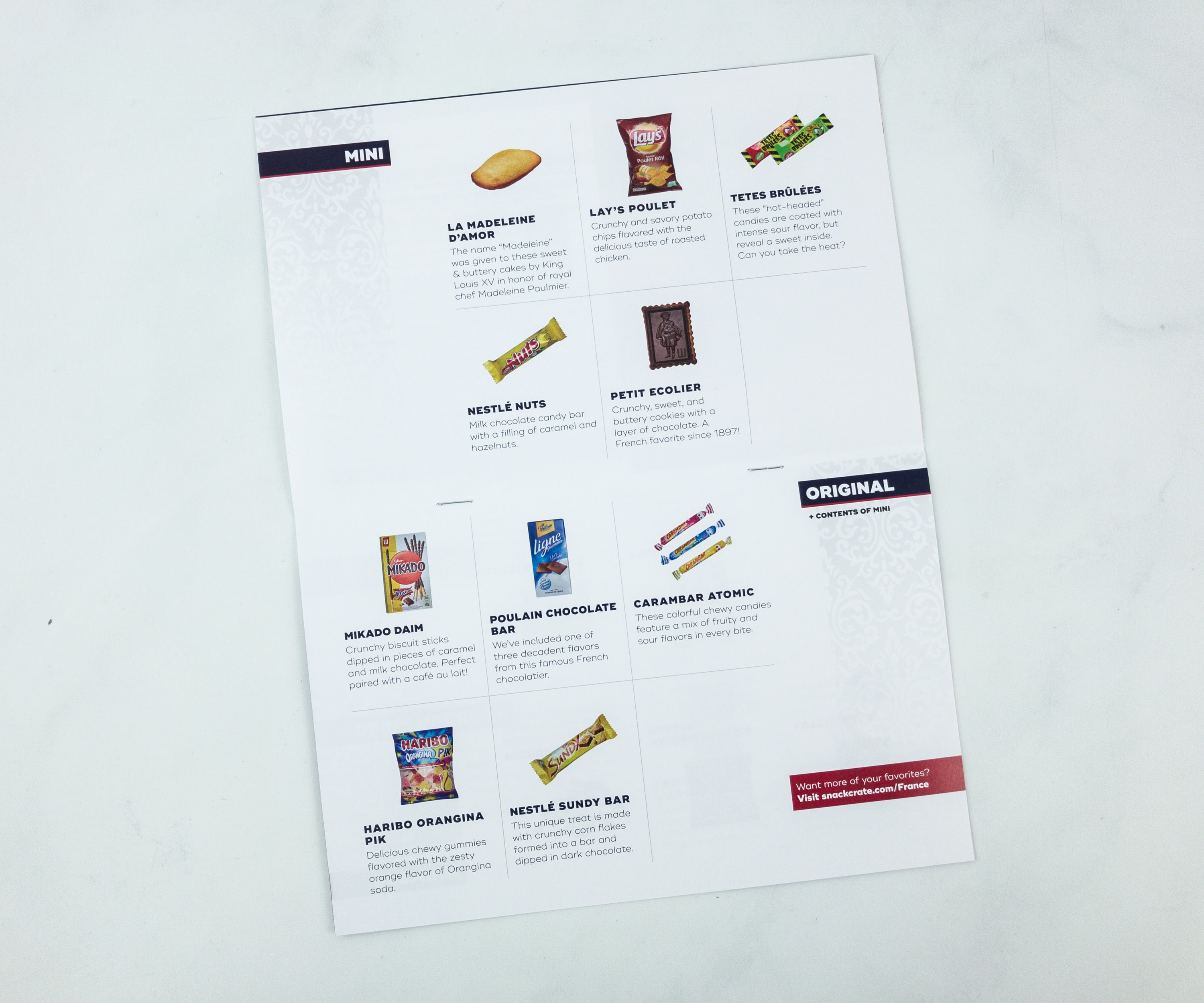 It also lists all the snack items inside the box, which are grouped into different box levels: Mini, Original, and Premium.
Aside from Premium, you'll also see the drink upgrade!
At the back of the booklet, there is a beautiful scenery with #OUIOUI.
All the nutritional content of each item is shown on a separate insert.
They also included a disclaimer.
Everything in this month's box!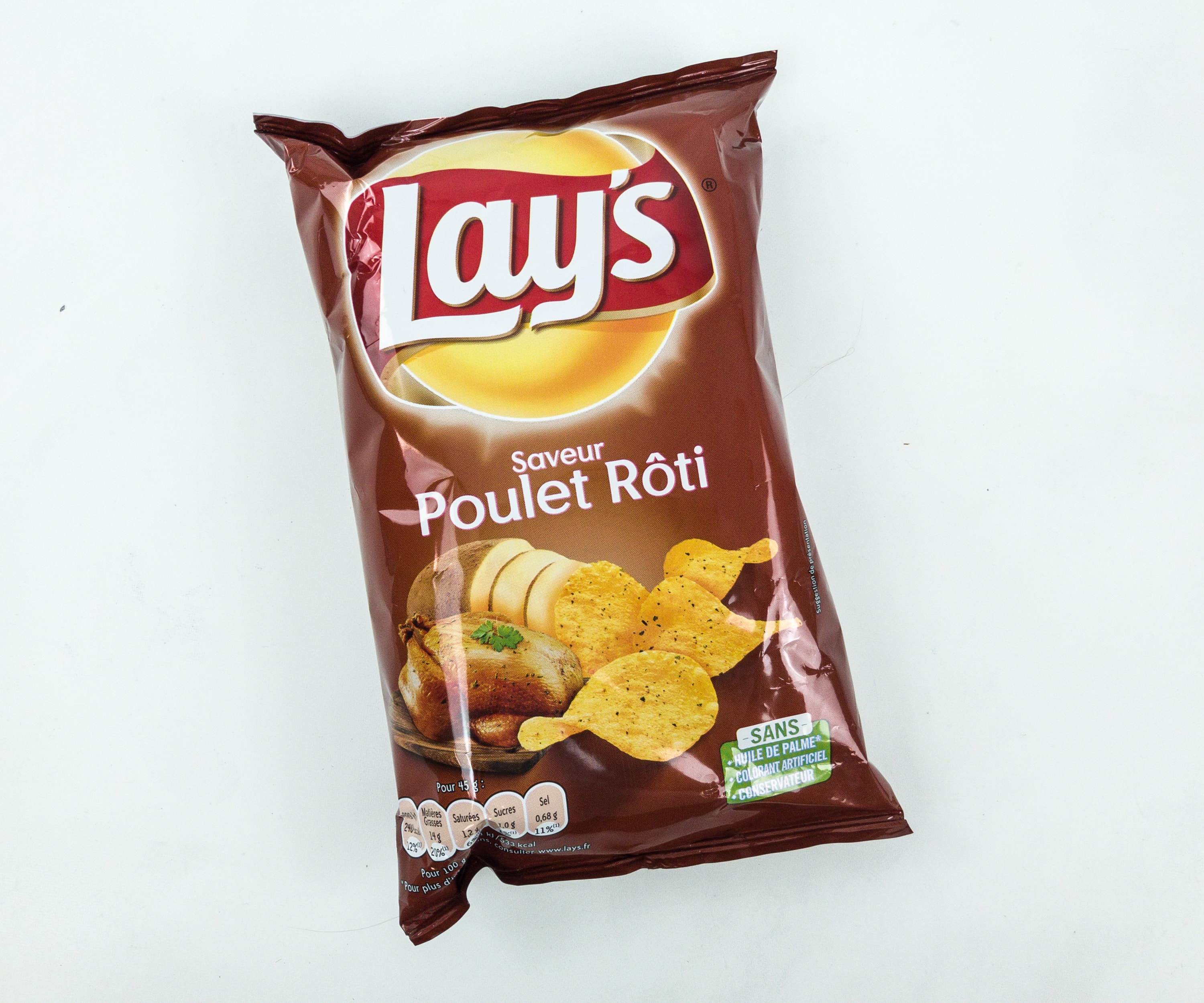 Lay's Poulet. These chips are light and crunchy, with a seasoning that tastes like roasted chicken with thyme. They're really delicious and great for snacking while binge-watching your favorite TV series!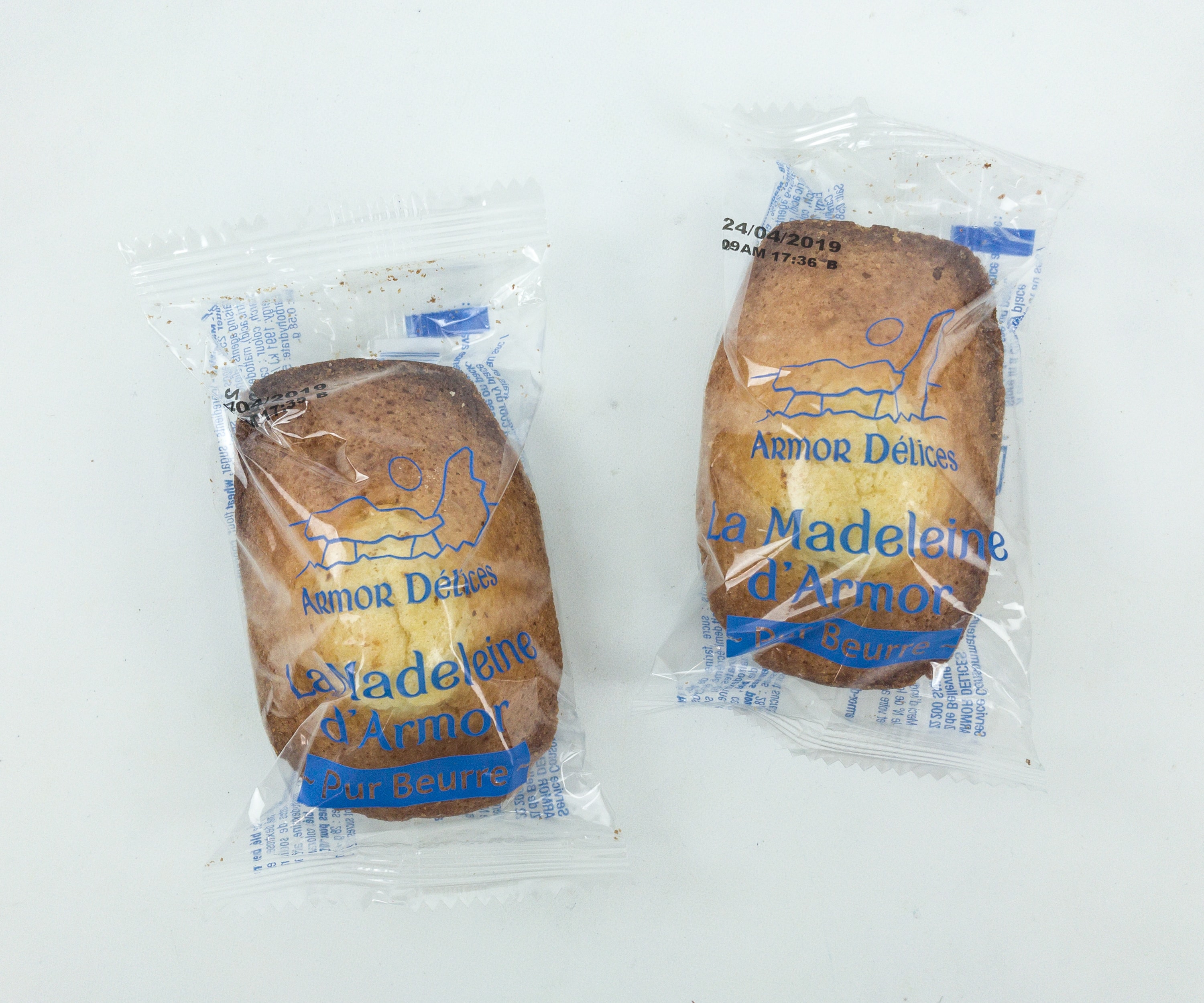 La Madeleine D'Amor. These sweet and buttery cakes are named in honor of Royal Chef Madeleine Paulmier. We got two of them in the box!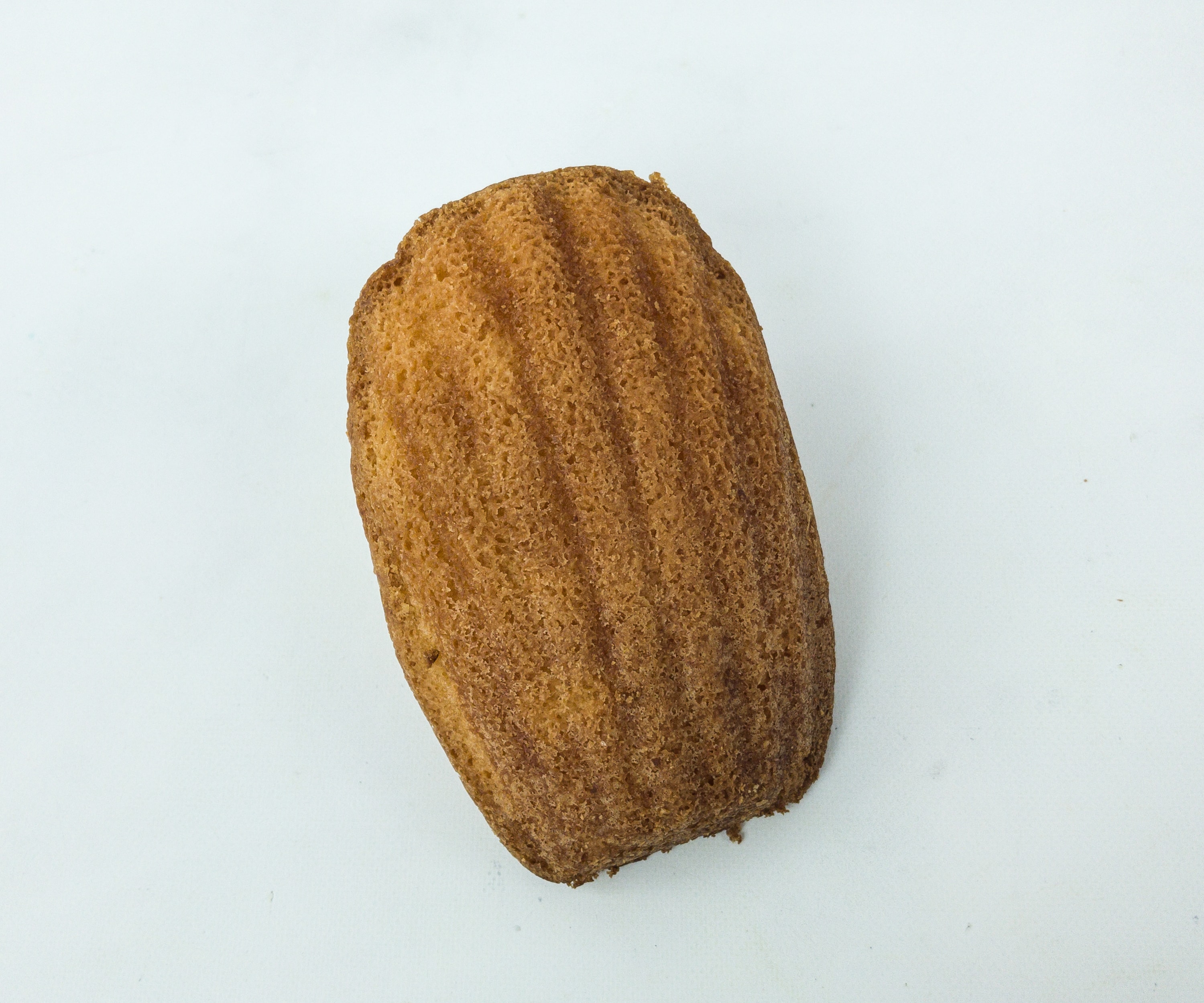 I love buttery cakes. This one is soft and moist!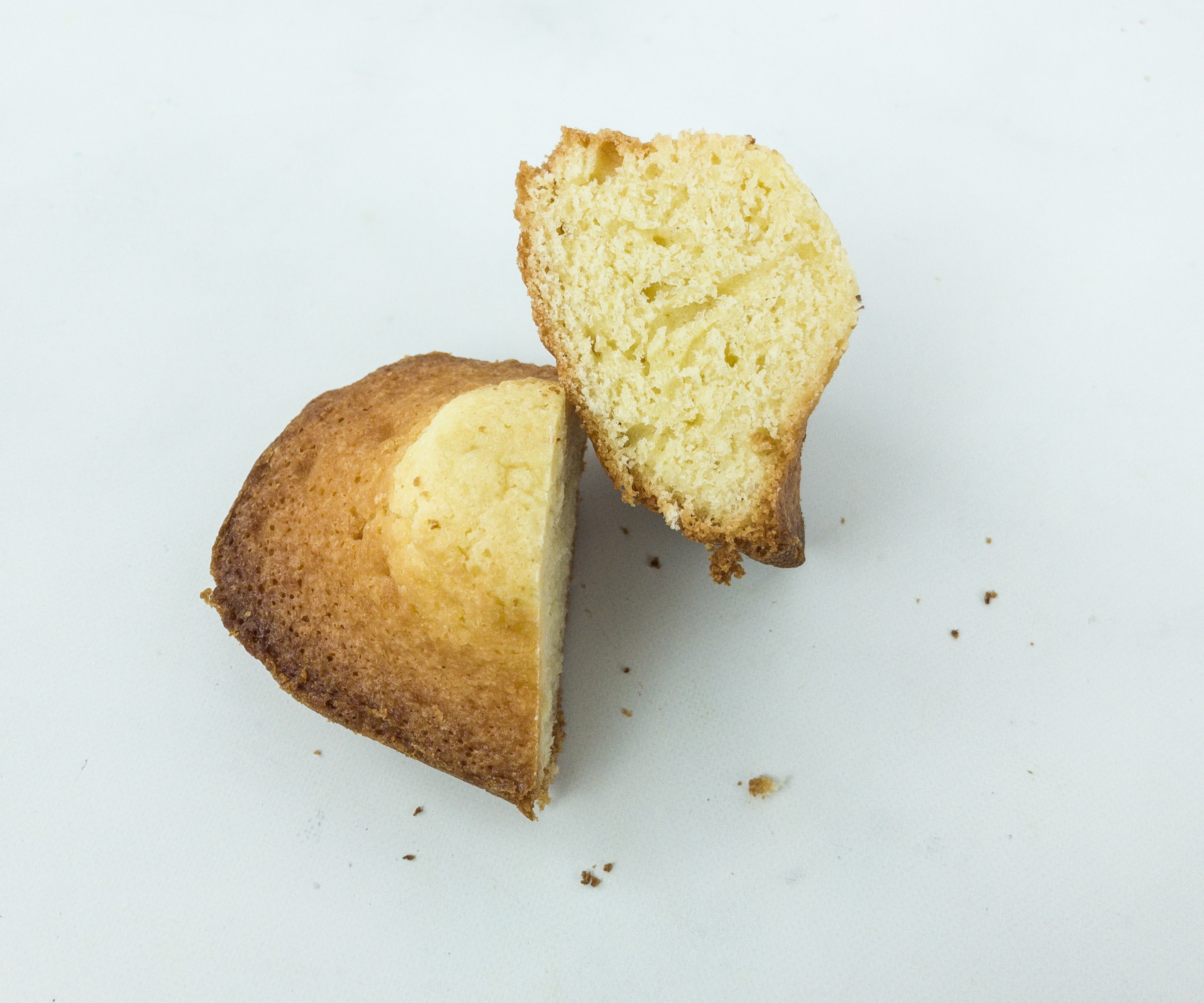 Madeleines have this distinctive shell-like shape. These sponge cakes will taste great paired with desiccated coconut, or even sweet jams!
Carambar Atomic. We got four pieces of these sour candies, perfect for people who love fruity and tart treats. Each candy has an old school vibe with their dull colors, but the flavors are awesome!
The candies are chewy, and each flavor actually consists of a mix of 2-3 other flavors. So when you chew, there's actually a lot going on inside your mouth. Each wrapper has some writings on them too, which appear to be jokes, in French.
Tetes Brulees. We got another bunch of sour treats, and this time it's a strip packed with green apple flavor. It's really tangy, but when you reach the inside, there's some sweetness to it.
Haribo Orangina Pik. We love gummy candies, especially Haribo! This pack contains bottle-shaped fruity gummies that got their zesty orange flavor from the Orangina soda, a lightly carbonated beverage made of citrus juice. Each piece is really chewy and bursting with flavor! This was a HUGE bag (and we ate em all!).
Mikaido Daim. It's a snack made with crunchy biscuit sticks dipped in delicious milk chocolate then sprinkled with crunchy caramel chunks that go well with cafe au lait. It reminds me of the popular Pocky sticks from Japan!
Nestle Sundy Bar. Corn flakes and rich dark chocolate in one snack bar doesn't just sound perfect, it tastes perfect too!
It looks similar to an energy bar, such an easy snack to bring and fill you up when you're on the go.
The corn flakes and chocolate are nicely layered. It's a little crispy and chewy, and it's really good!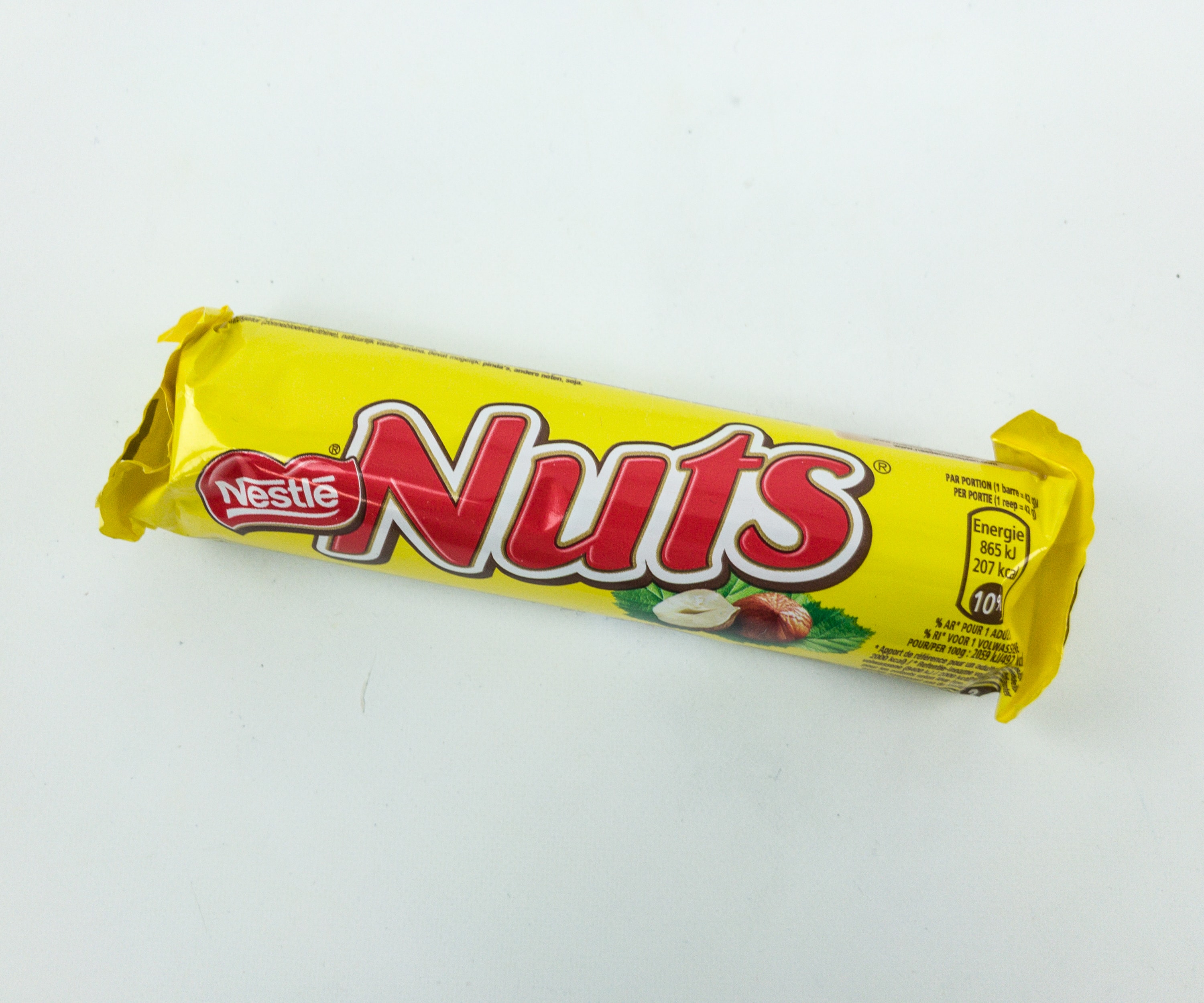 Nestle Nuts. Nut and chocolate lovers will definitely love this one. It's a milk chocolate candy bar with a caramel and hazelnut filling!
The bar looks like your usual chocolate candy bar, but wait until you get into the center!
Looking at the cross-section of the chocolate bar, you can see how generous they are with the caramel filling.
Here's the reason for the delicious, nutty taste! There's a big chunk of hazelnut in it!
Petit Ecolier. Crunchy, sweet, and buttery cookies with a layer of chocolate? Yes, please!
Each biscuit also comes with French artwork. No wonder it's a favorite since 1897!
Poulain Chocolate Bar. You can get one of the three decadent flavors of this chocolate bar from a famous French chocolatier, and I got the Noir Extra.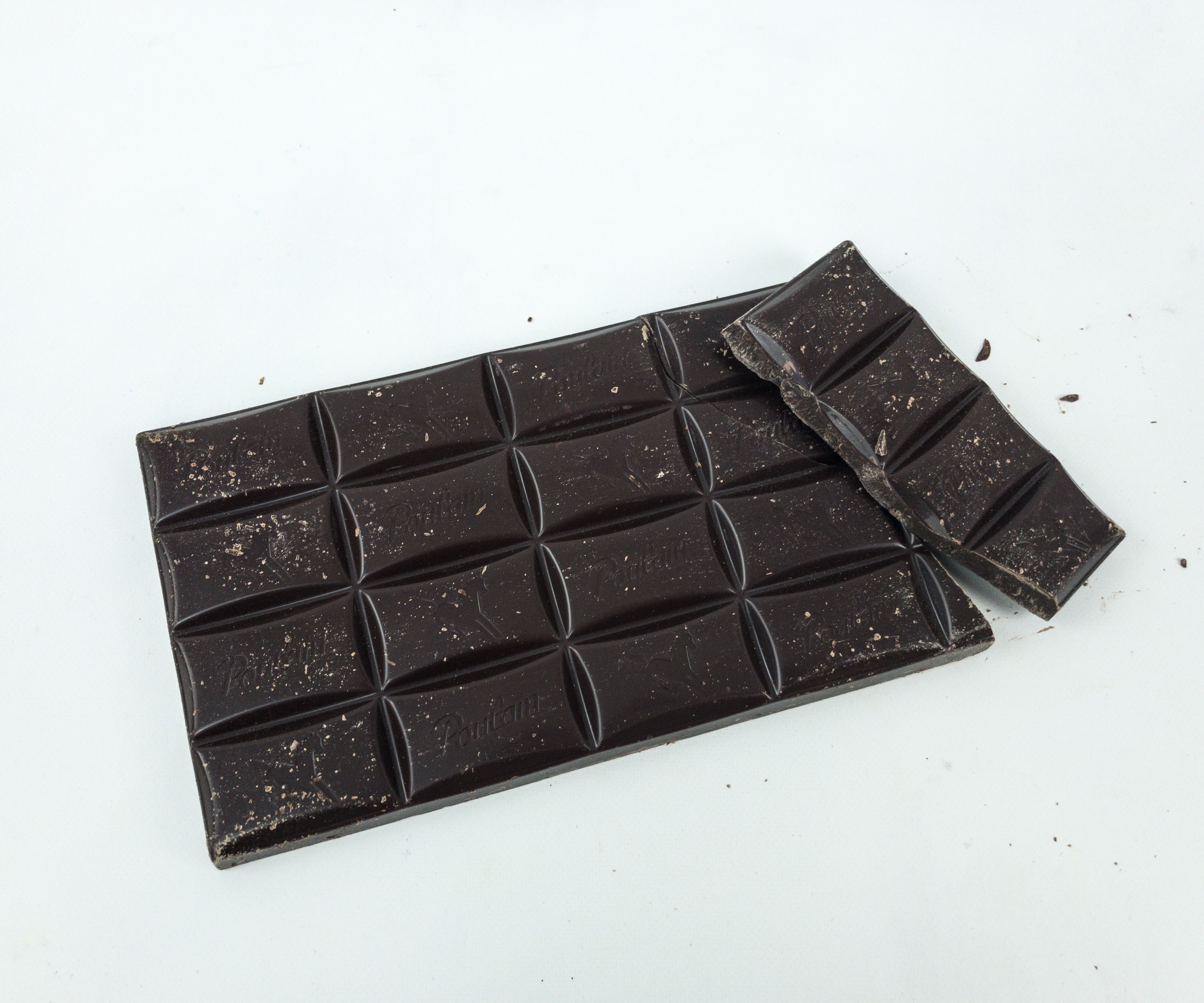 Noir Extra is a really tasty plain chocolate with a strong cocoa taste.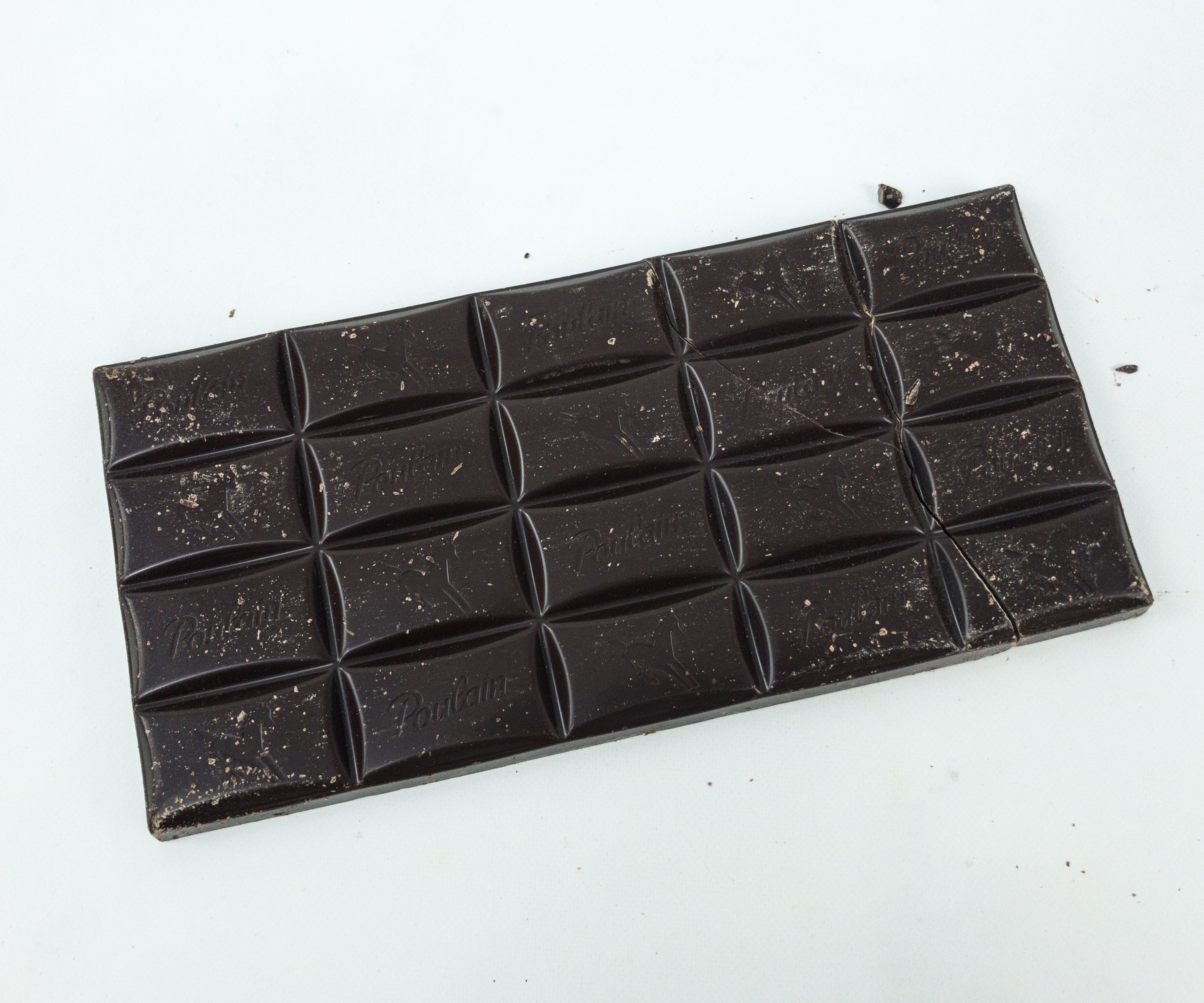 With just the right amount of sugar and sweetness, the chocolate is smooth and has a melt-in-the-mouth texture. It's really a great chocolatey experience for me!
French snacks are just as exquisite as their cuisine and I'm glad we get to experience that in this month's Snack Crate!  Going through the box is also like learning about the local culture through our tastebuds. We love all the snacks included, and my favorite is the Poulain Noir Extra. Its unadulterated chocolatey goodness is really irresistible, making it worth a repurchase. Everything else is marvelous, and my whole family loves them! Now, the box is empty and we're already waiting for the next one!
What do you think about this month's Snack Crate?