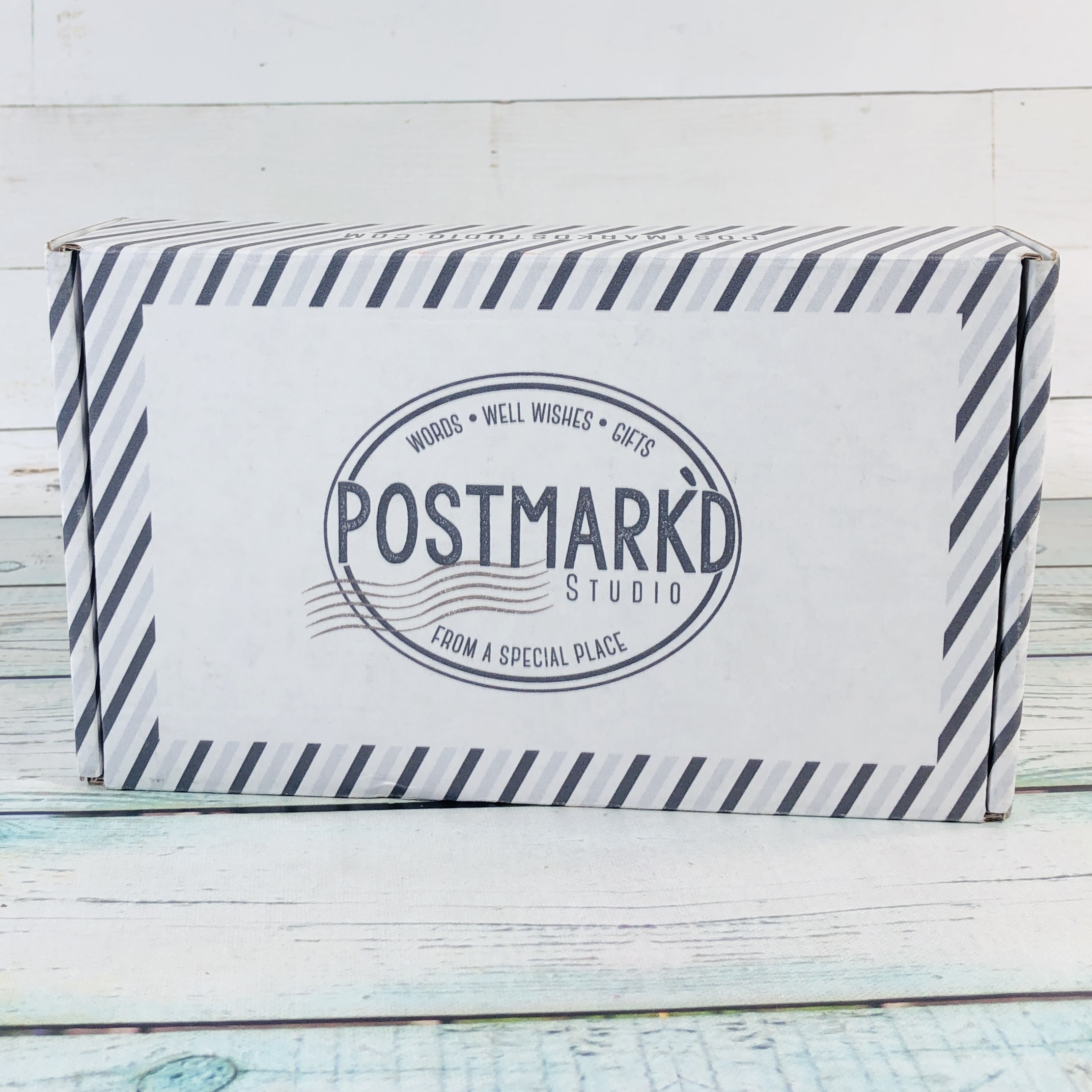 PostBox is a paper and stationery subscription box by Postmark'd Studio filled with handcrafted greeting cards, postcards, stamps, and other stationery items. PostBox curates the items to a theme and it costs $25 a month plus shipping. You can save on a longer subscription – save 10% on a 3-month sub, 15% on a 6-month sub, and 20% on a 12-month sub. Each sub is $5 a month for shipping.
Each month, your PostBox card box is filled with four greeting cards, one postcard, postage, and a fun artsy doodad such as a pen, pencil, or knick-knack gadget based on a theme. The value of the products in your subscription box will always be what you pay for each month, sometimes more. There may be a surprise bonus gift some months, so you don't want to miss a box!
DEAL: Get 40% off or $10 off your first box when you sign up for a 3-month subscription. Use the code HS404ME.
I received a personalized card!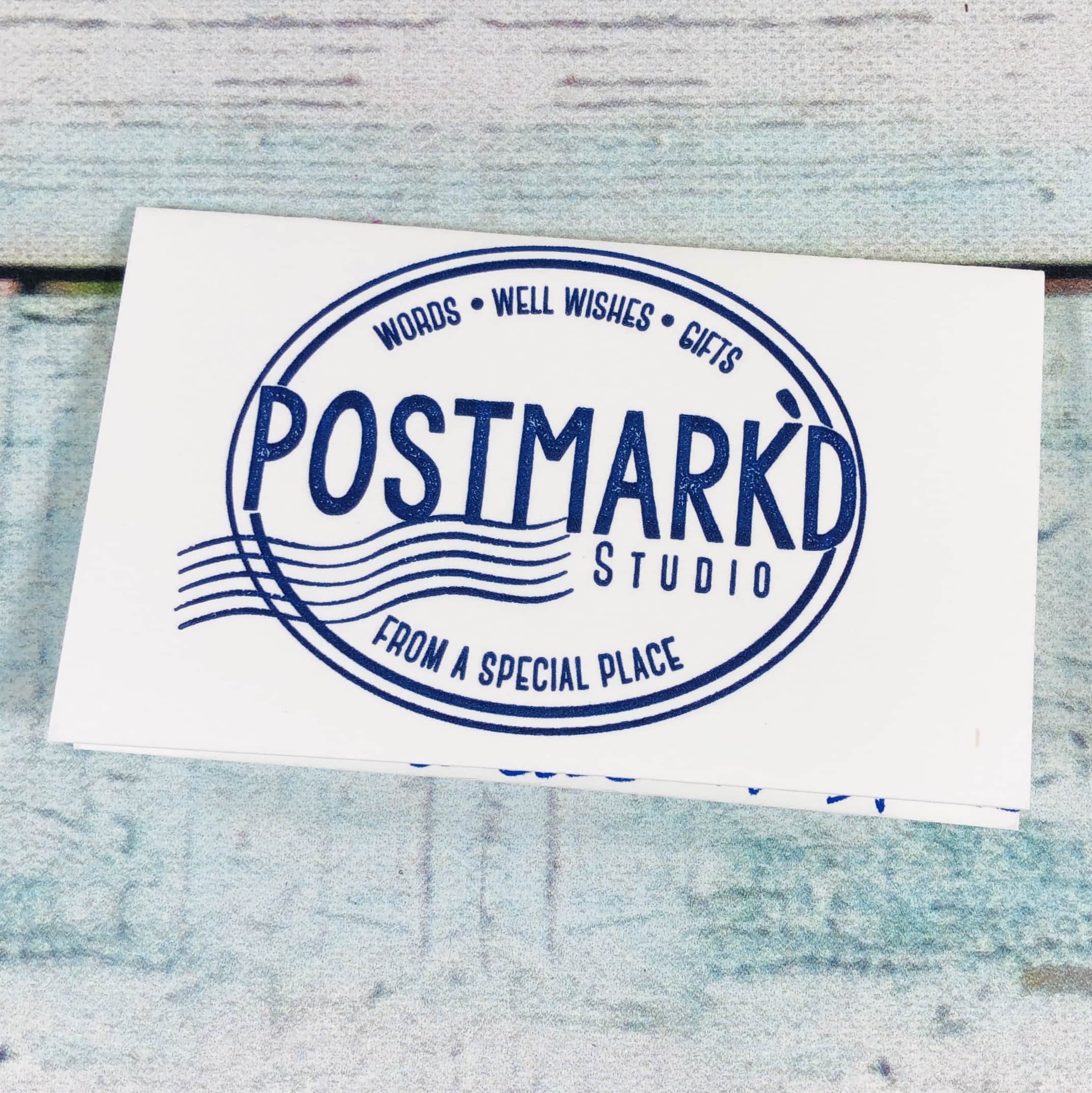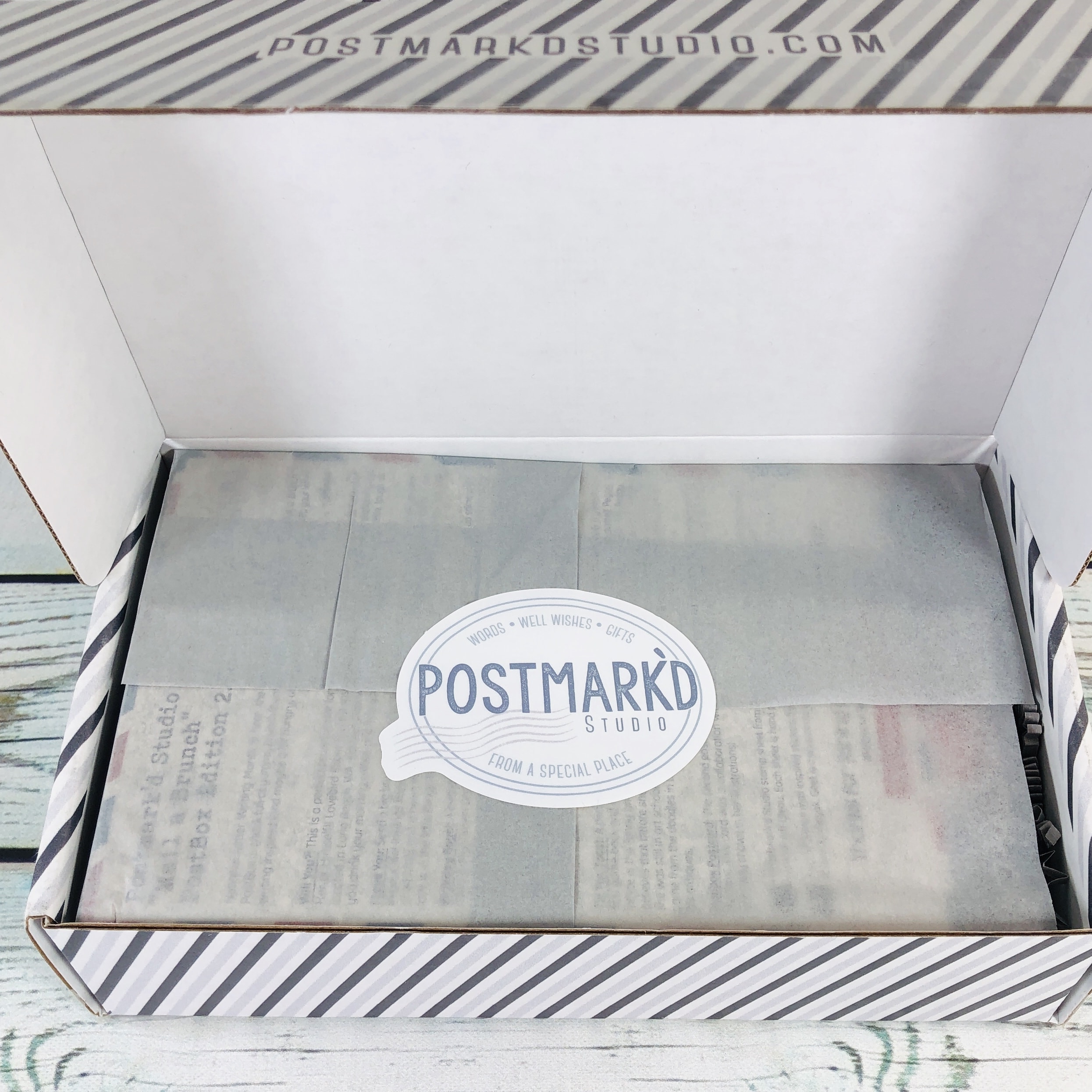 My items were wrapped in tissue paper that was sealed with a sticker.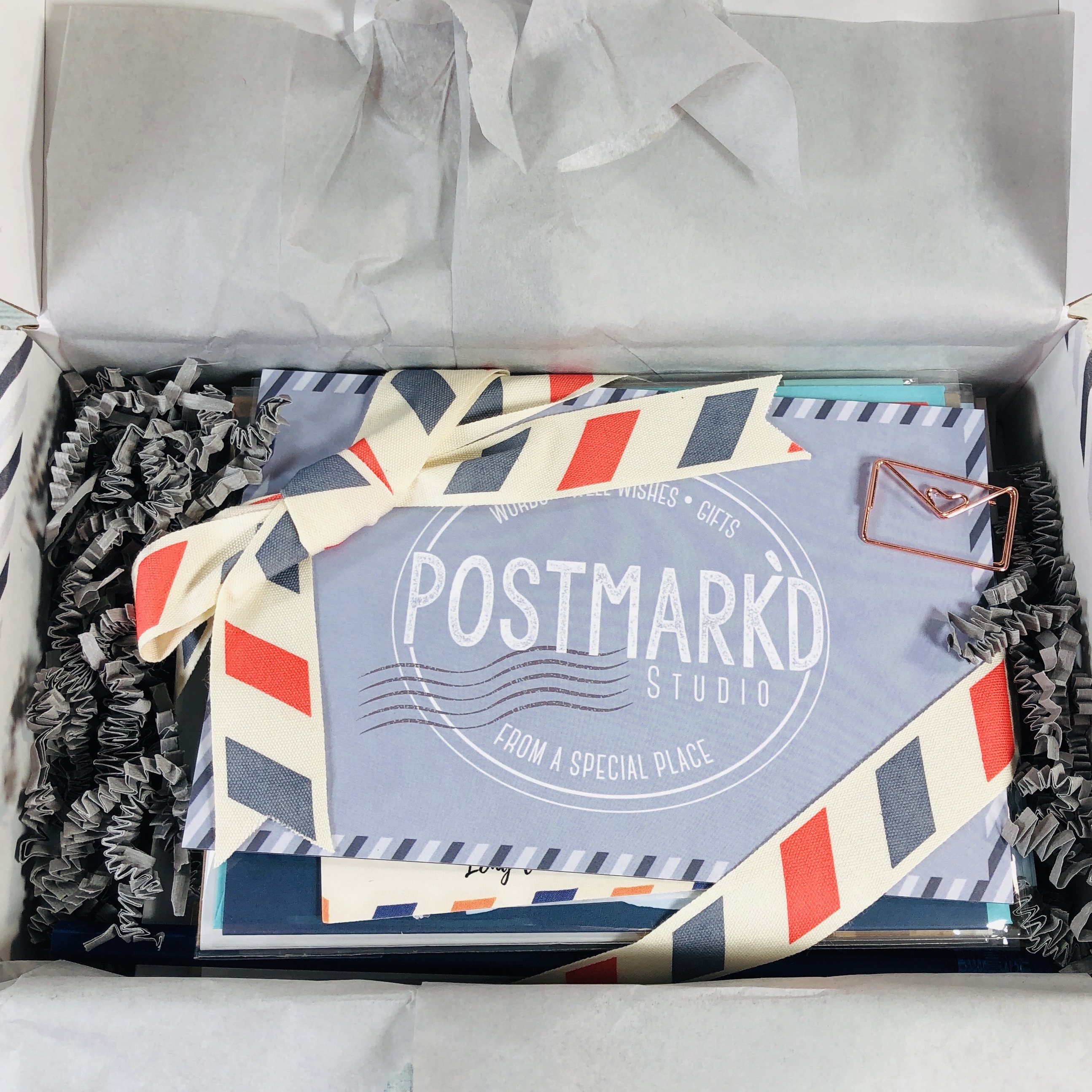 My products were wrapped with beautiful ribbon. It lifts out of the box in one piece!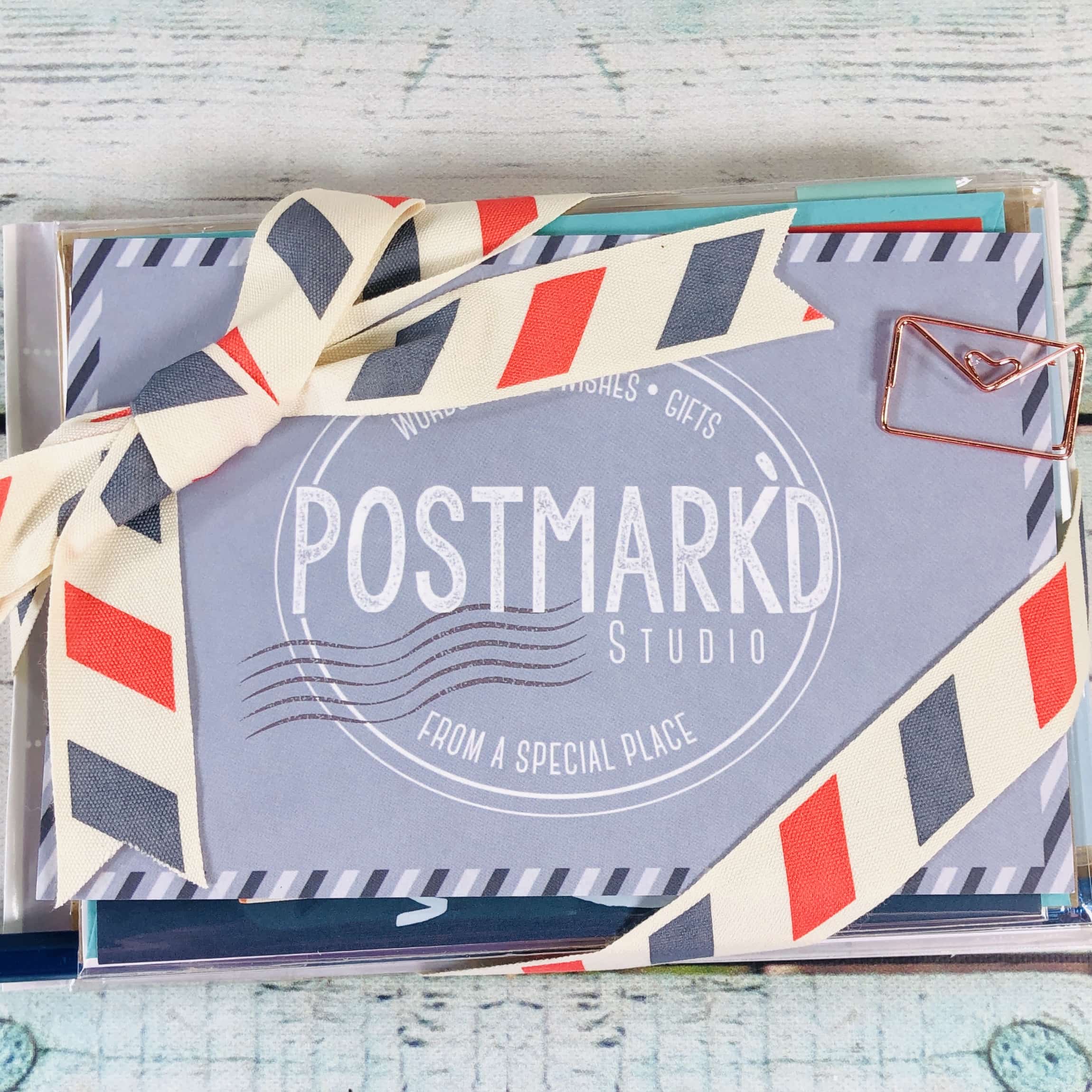 PostBox is perfect for those who enjoy sending a handwritten letter.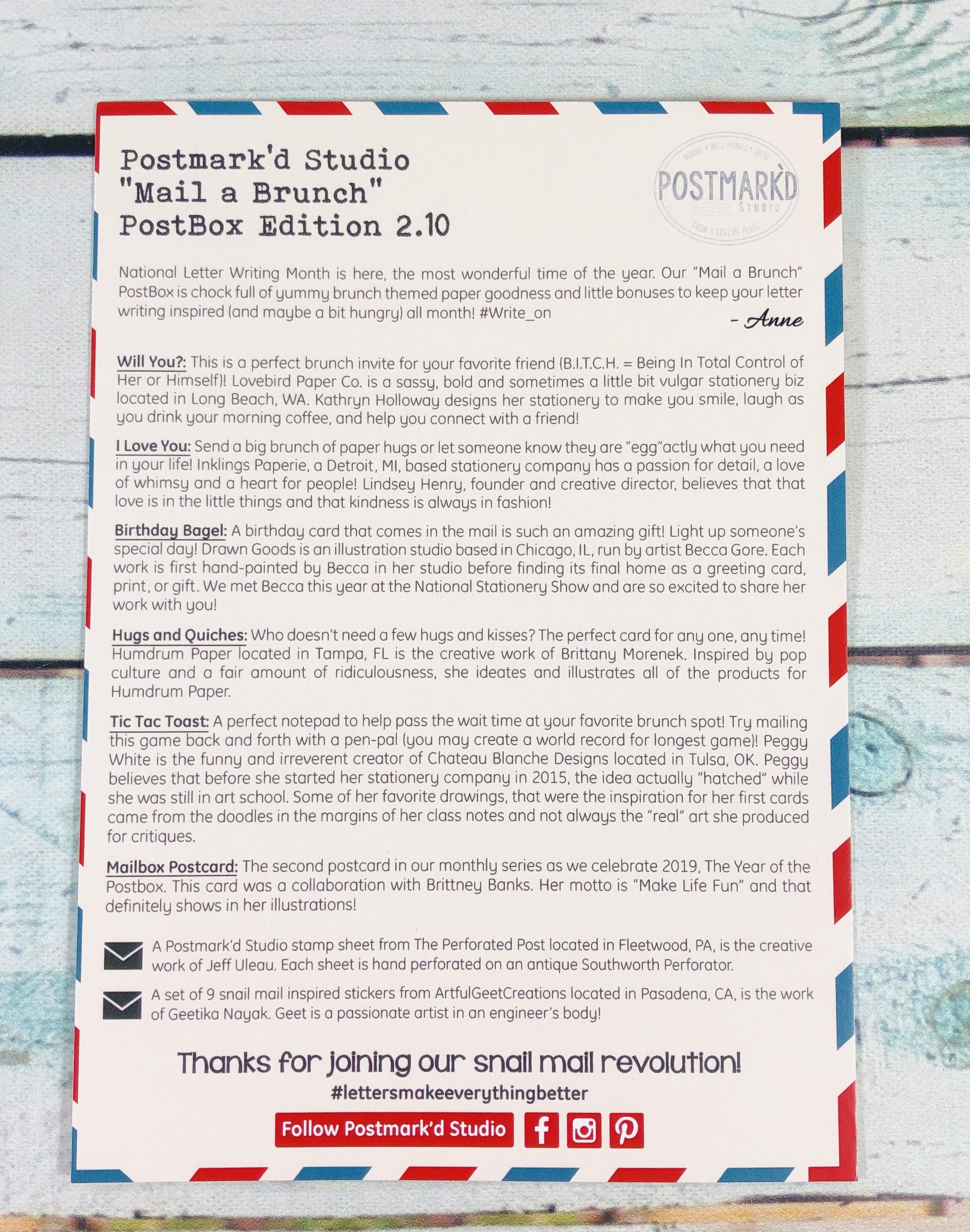 I received a card with info on all of my new products. I enjoyed reading the short bio about the makers and where they are from. The theme for April 2019 is Mail A Brunch!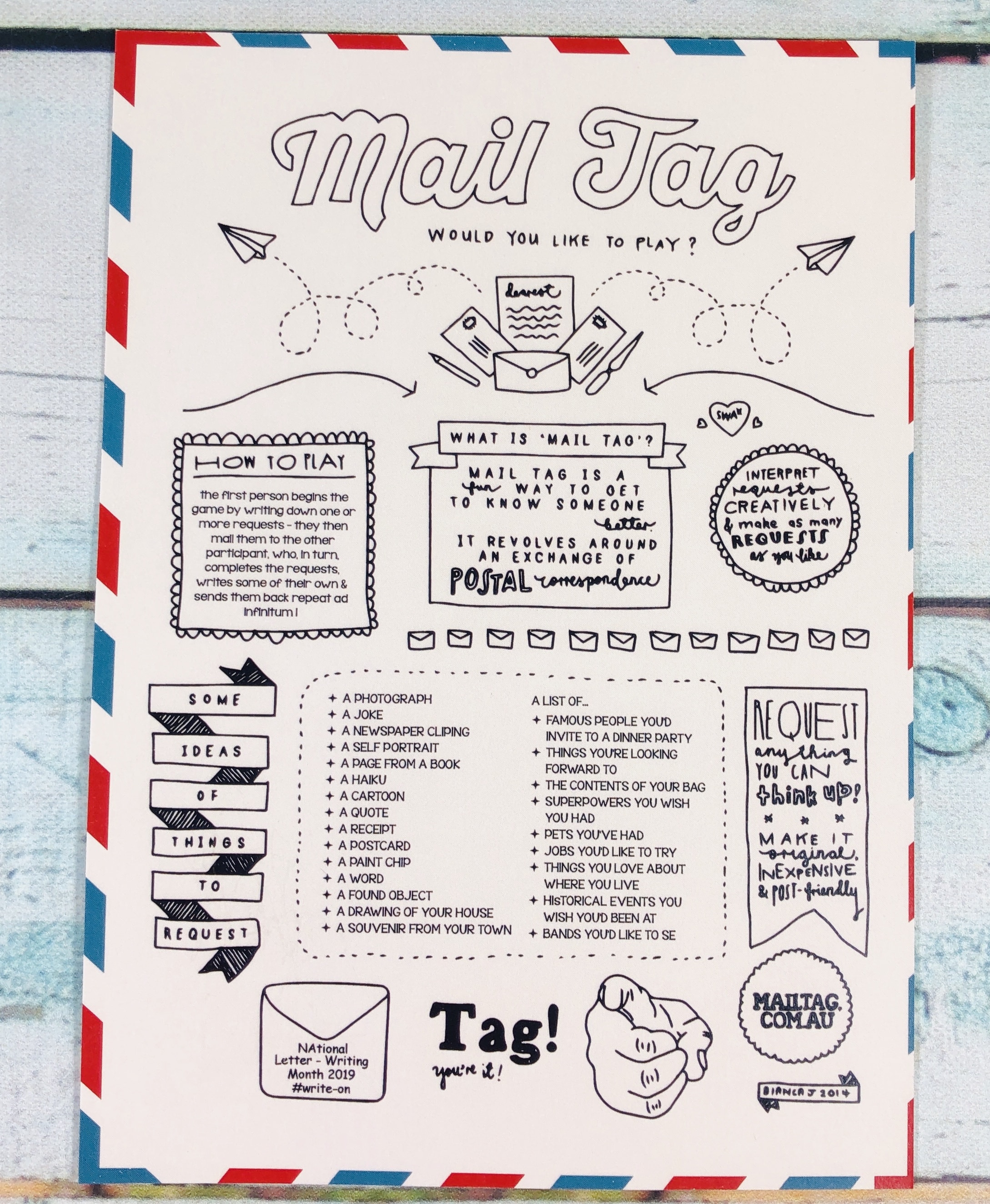 The back of the card discussed something called mail tag and how to play along.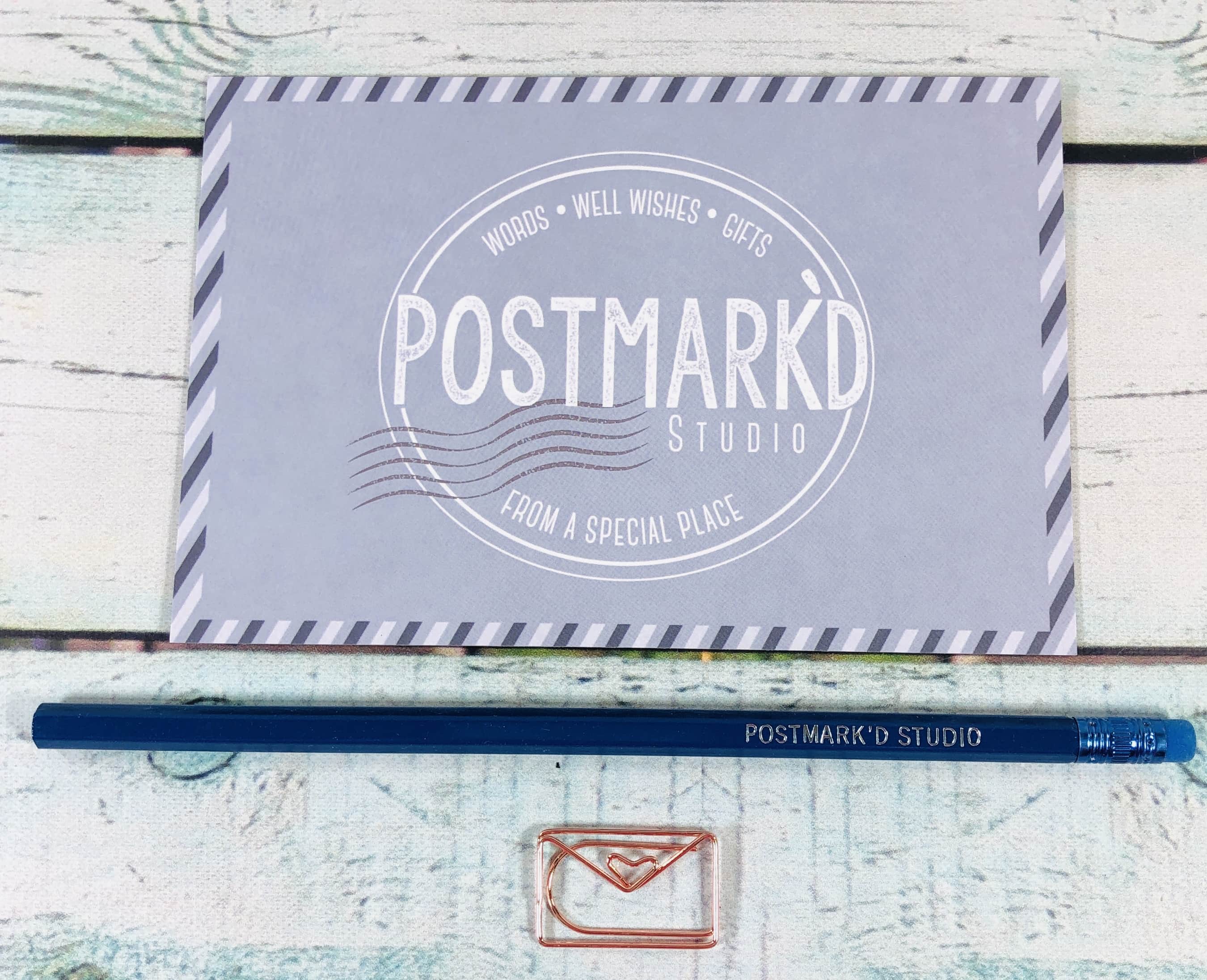 Every month you will find a thick blue postcard and a pencil. I also found an adorable paperclip.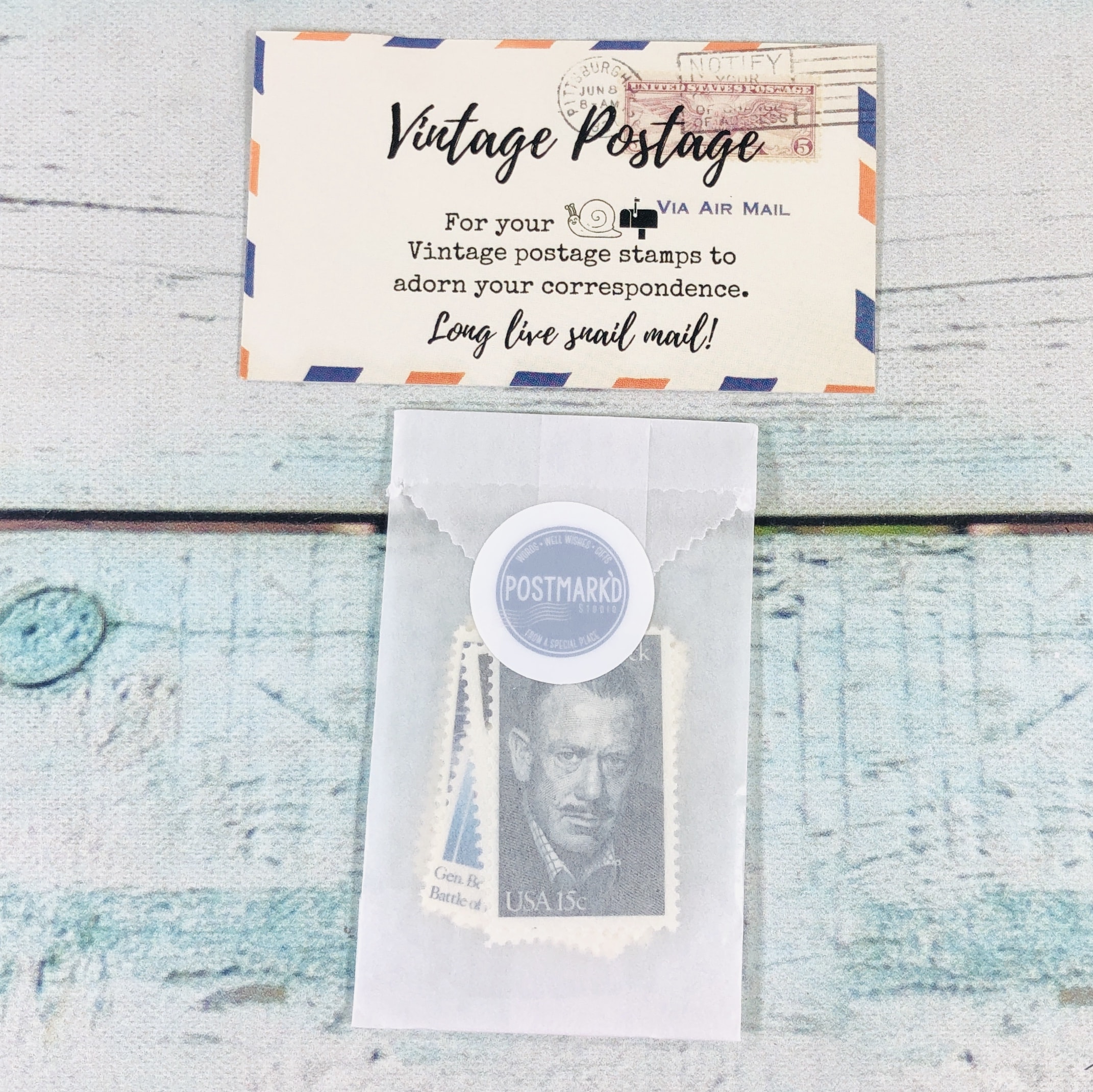 Lately Anne, the owner, has been sending vintage postage. These are past issues from the US Post Office and are official stamps: they are still good to use since they have never been used before.
It costs 55¢ to send a card so mix and match your stamps until you come up with the correct amount.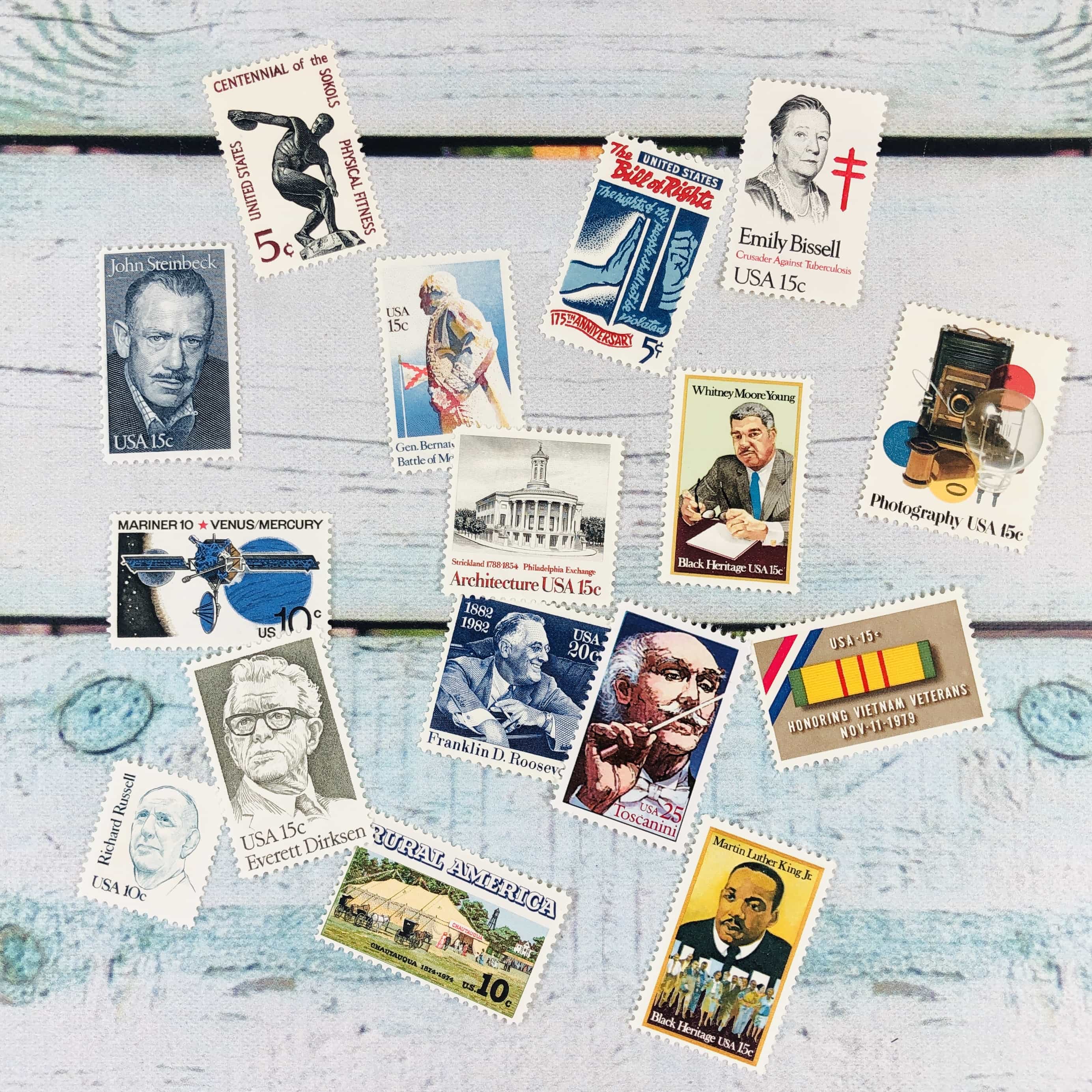 I love the interesting designs and the whole blast from the past vibe.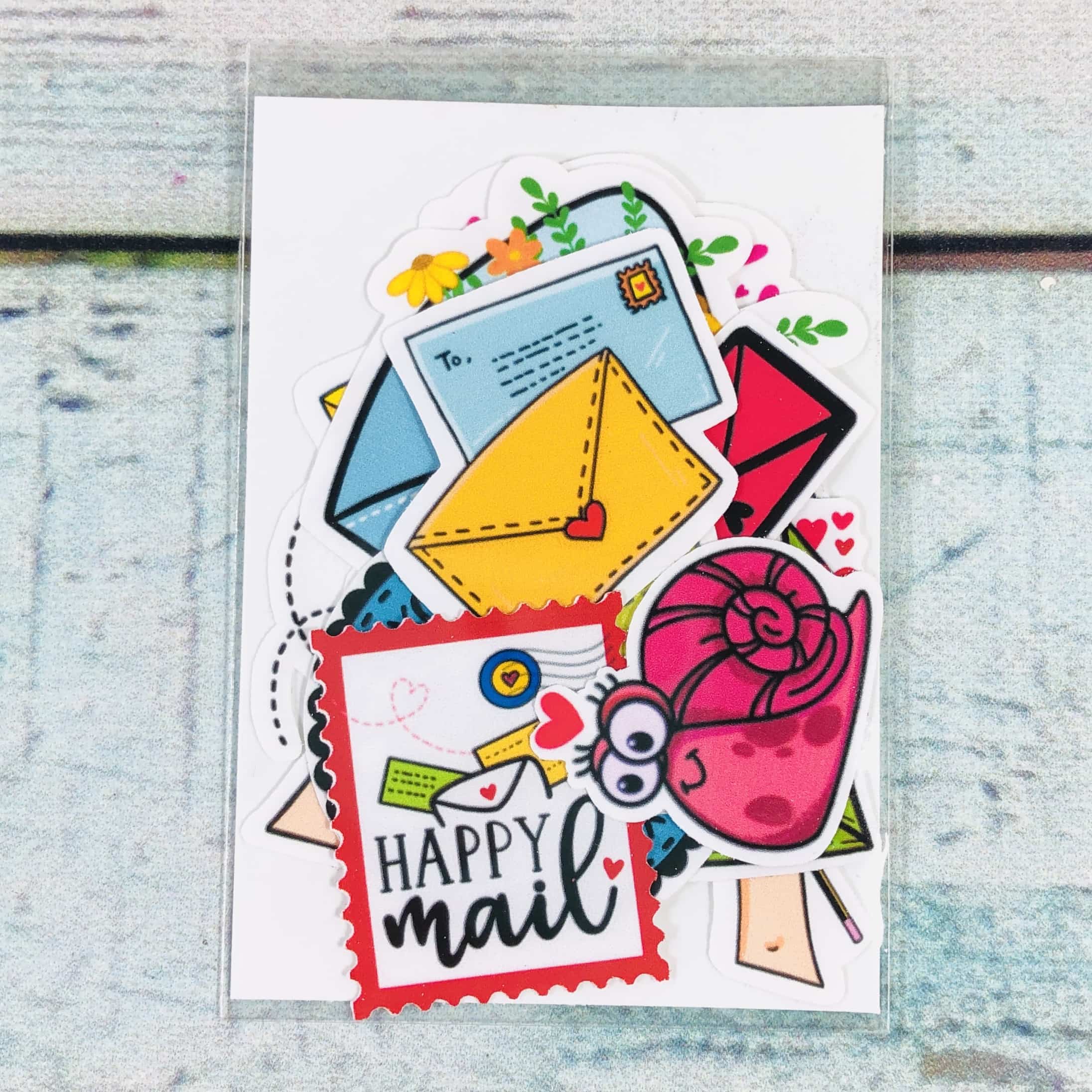 Artful Geet Creations Snail Mail Inspired Stickers I love getting stickers in subscription boxes, and these are some of the prettiest I have seen!
They come in several sizes and are matte vinyl with peel-off backing. They are going to look great in my planner!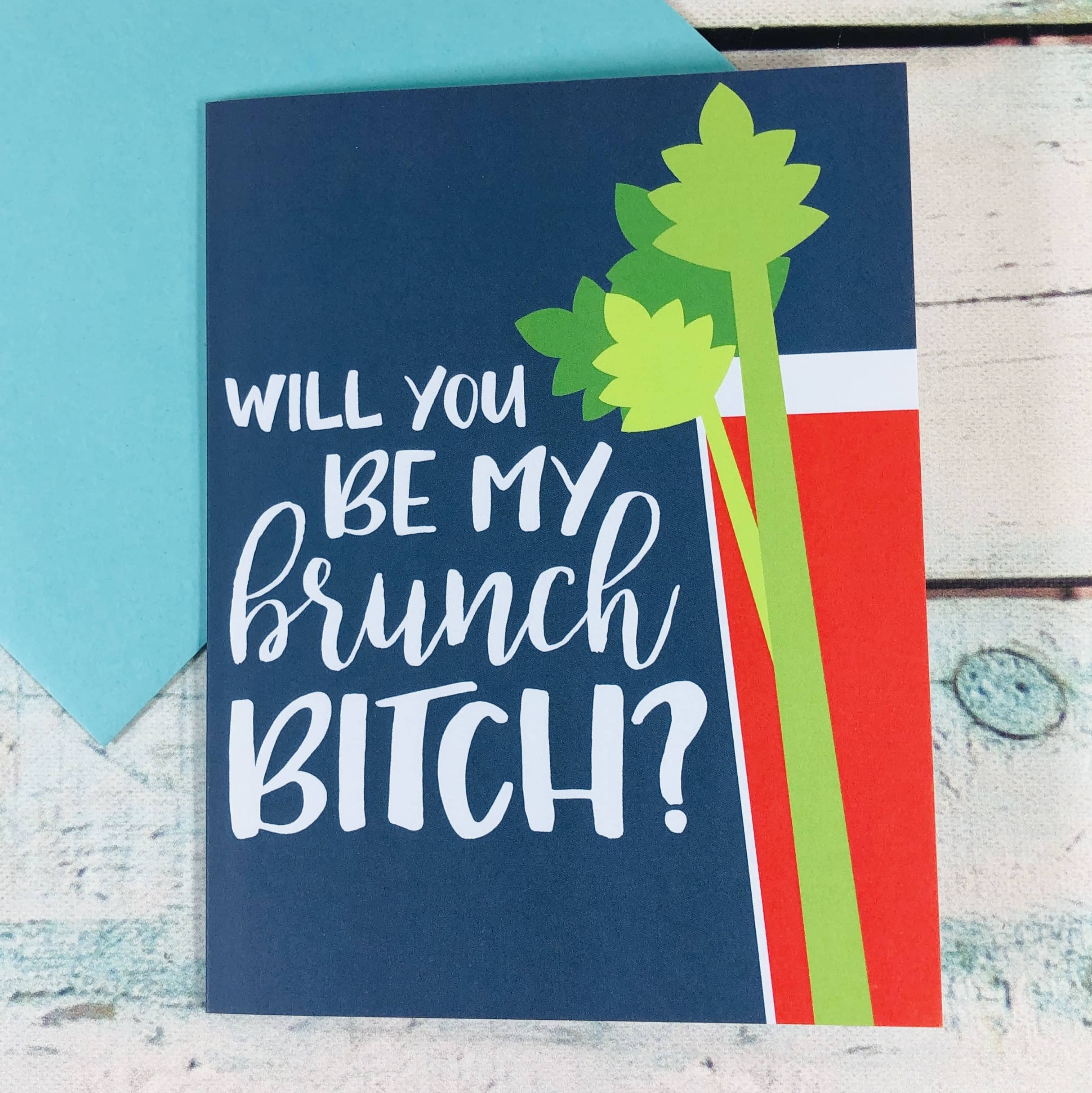 Lovebird Paper Co. Will You? Card ($4) is from a site that sells "sassy, bold and sometimes vulgar" stationery so just a warning before you visit the site. In this case the "B" word supposedly is an acronym but it's not my personal style so I will pass it along to someone who might appreciate it. Blank on the inside and comes with a blue envelope.
Inklings Paperie Egg Pop-Up Card ($6) has a tissue paper egg that gives a 3D effect but I couldn't pop it up yet, the person who receives the card is supposed to do that!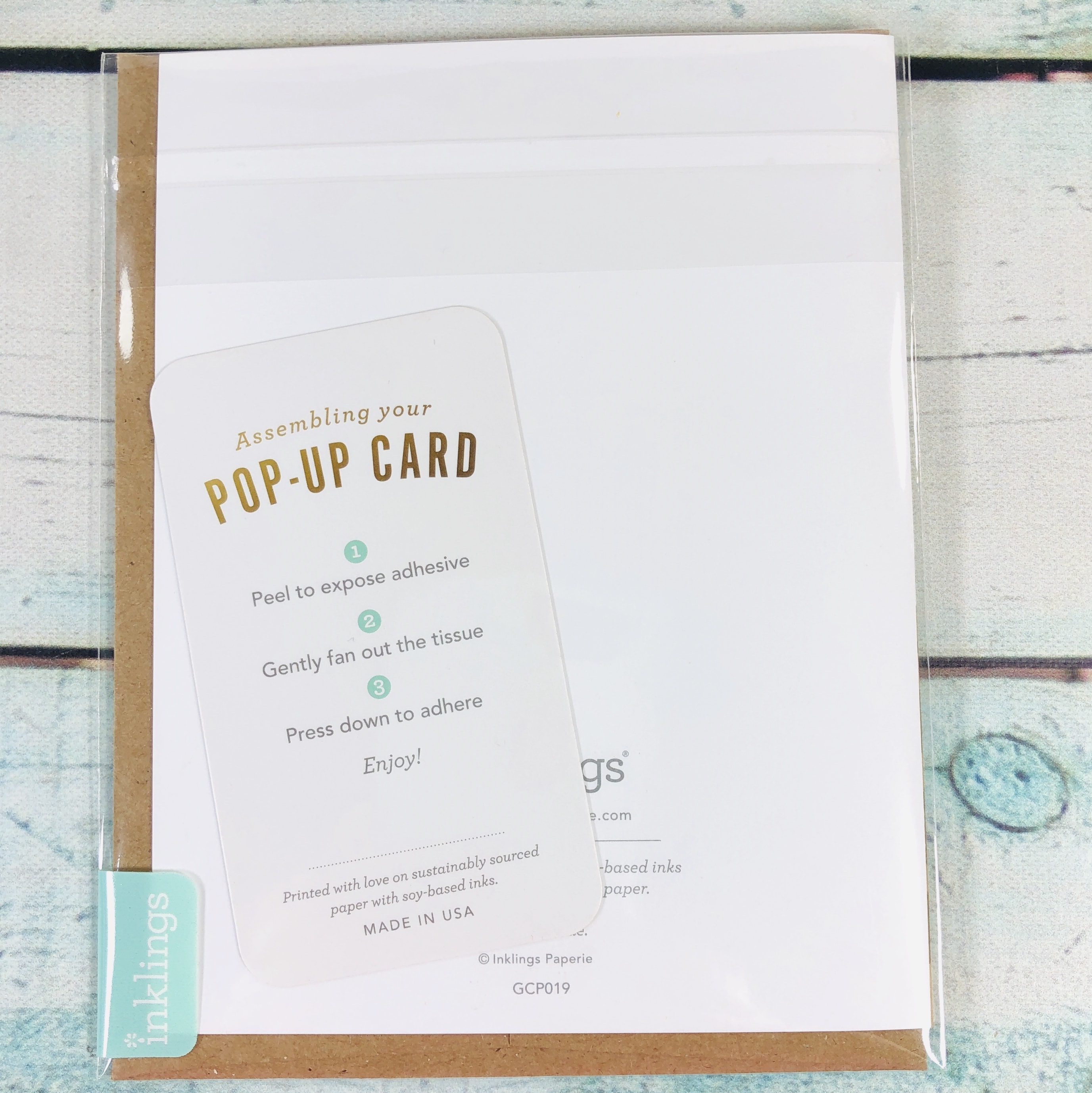 Make sure to include the insert so that the receiver will know what to do with the egg. Blank on the inside and comes with a kraft paper envelope.
Drawn Goods Birthday Bagel Card ($5) features a bagel with lox and cream cheese and looks very tasty. Blank on the inside and comes with a kraft paper envelope.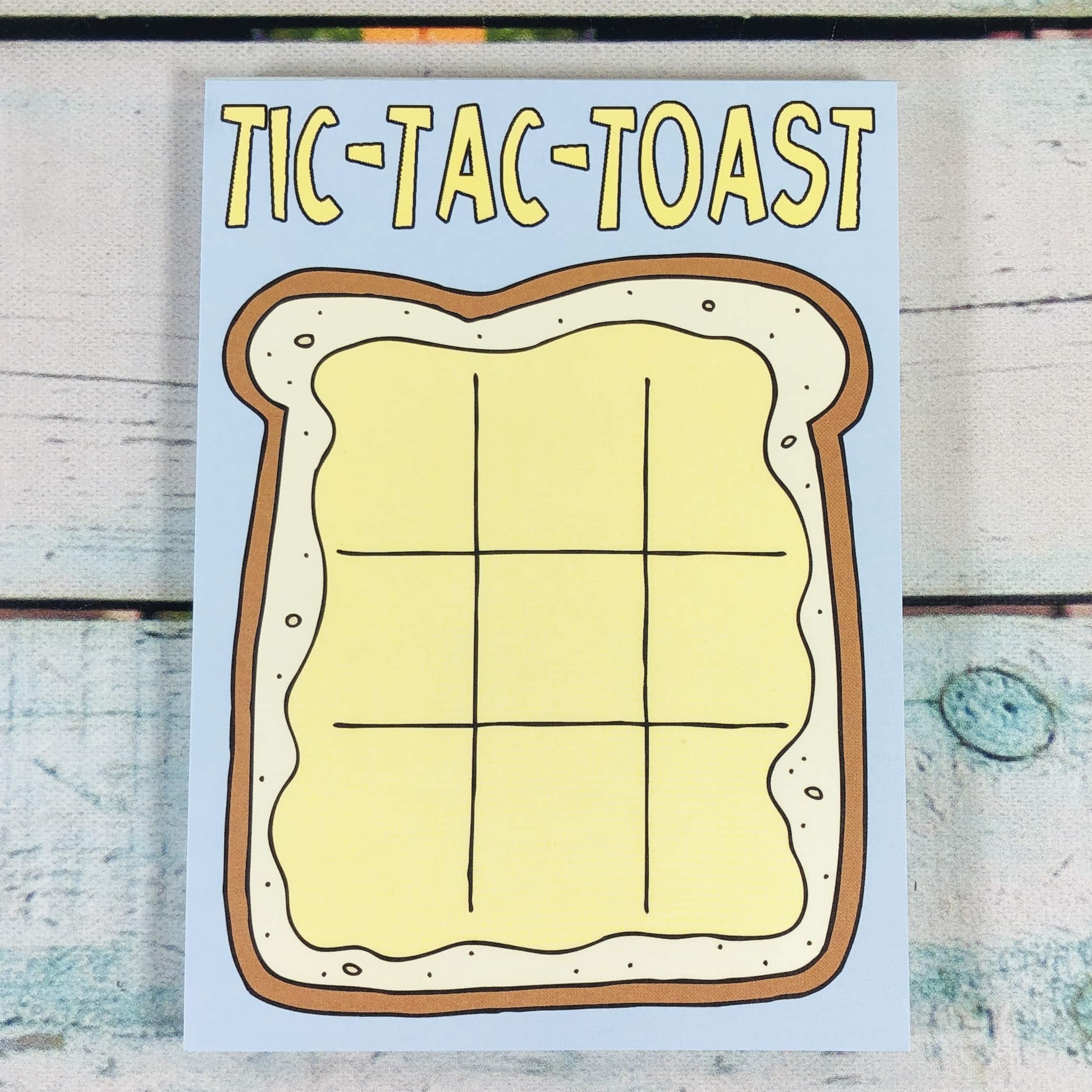 Tic Tac Toast Notepad ($8) is a cute little notepad that can be used as a game if you have someone who is willing to play. Plus, you can write notes on the back of each sheet! Pad measures 4″ x 5.5″.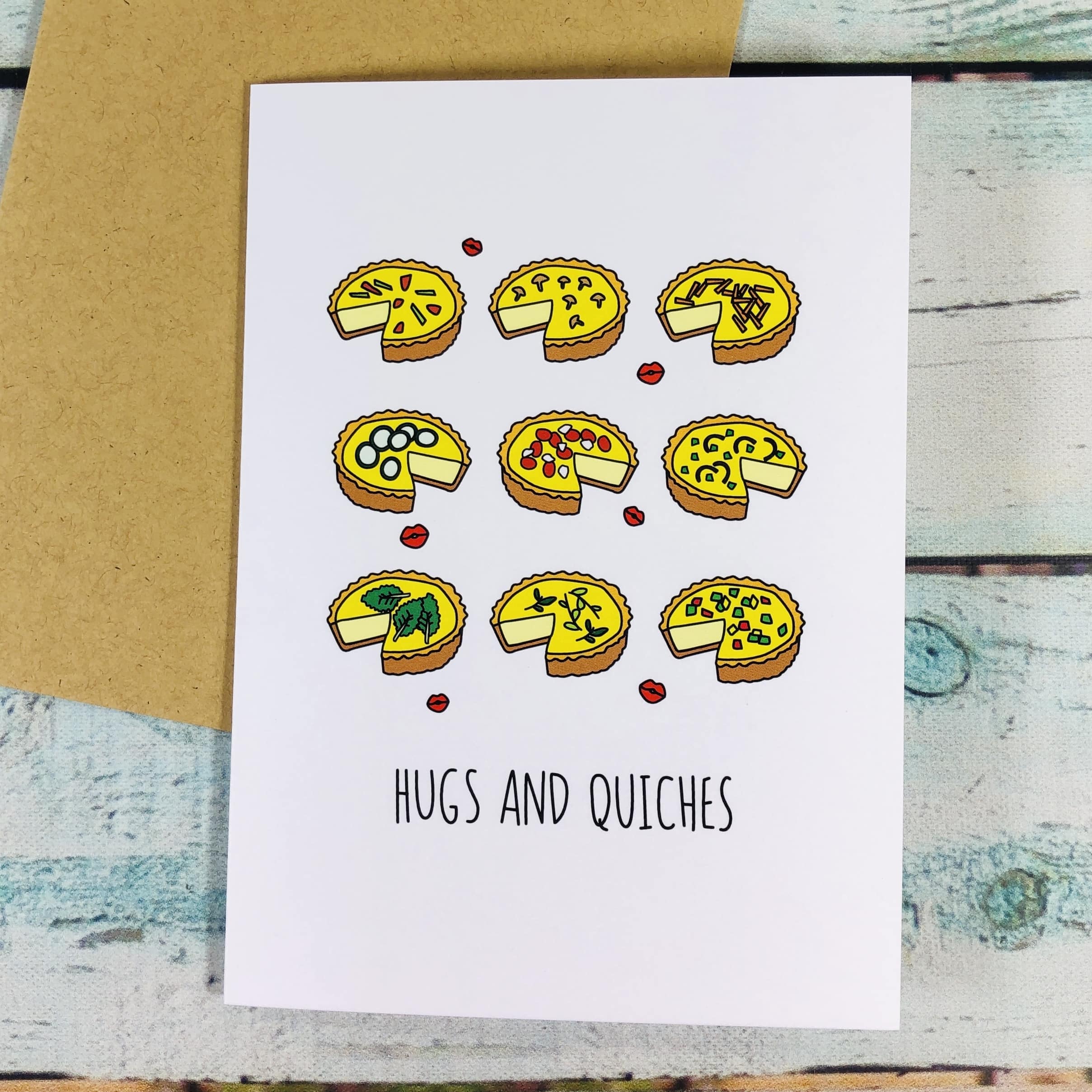 Humdrum Paper Hugs And Quiches Card ($5) I am always happy to find a punny card in the box! Blank inside and comes with a kraft paper envelope.
Brittney Banks Mailbox Postcard is the second of a year-long series of postcards from different artists. This one features things you might find while hanging about the post office and is just adorable.
It is an exclusive item and you just have to write a quick note, address, and place a stamp, then drop it off at the post office of your choice!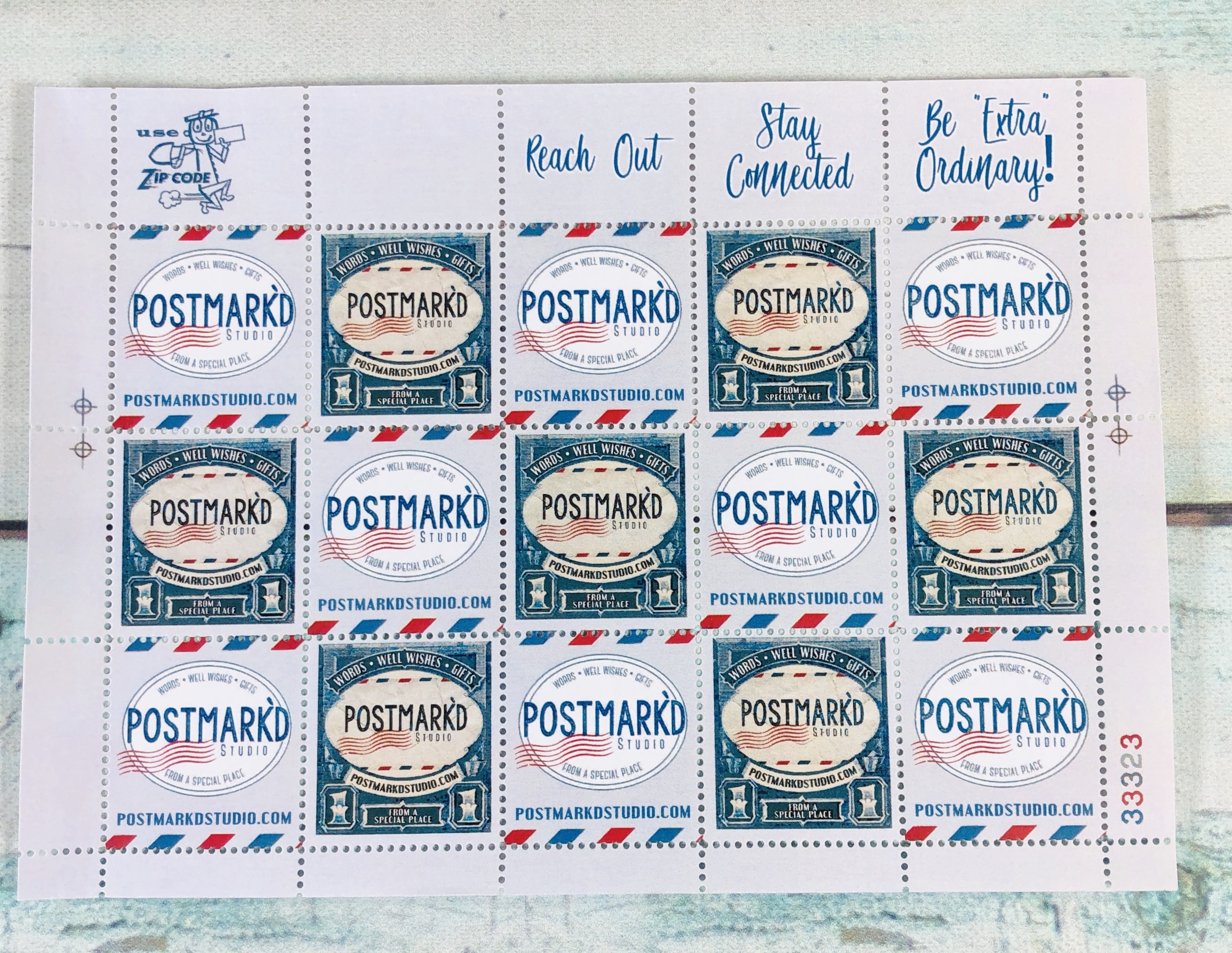 The Perforated Post Faux Stamp Sticker Sheet comes from the same shop that made the Mr. Zip sheet from last month's box! You can also order your own custom mailing labels on their Etsy site.
These would look great as a seal on the back of an envelope before mailing it to a friend or loved one.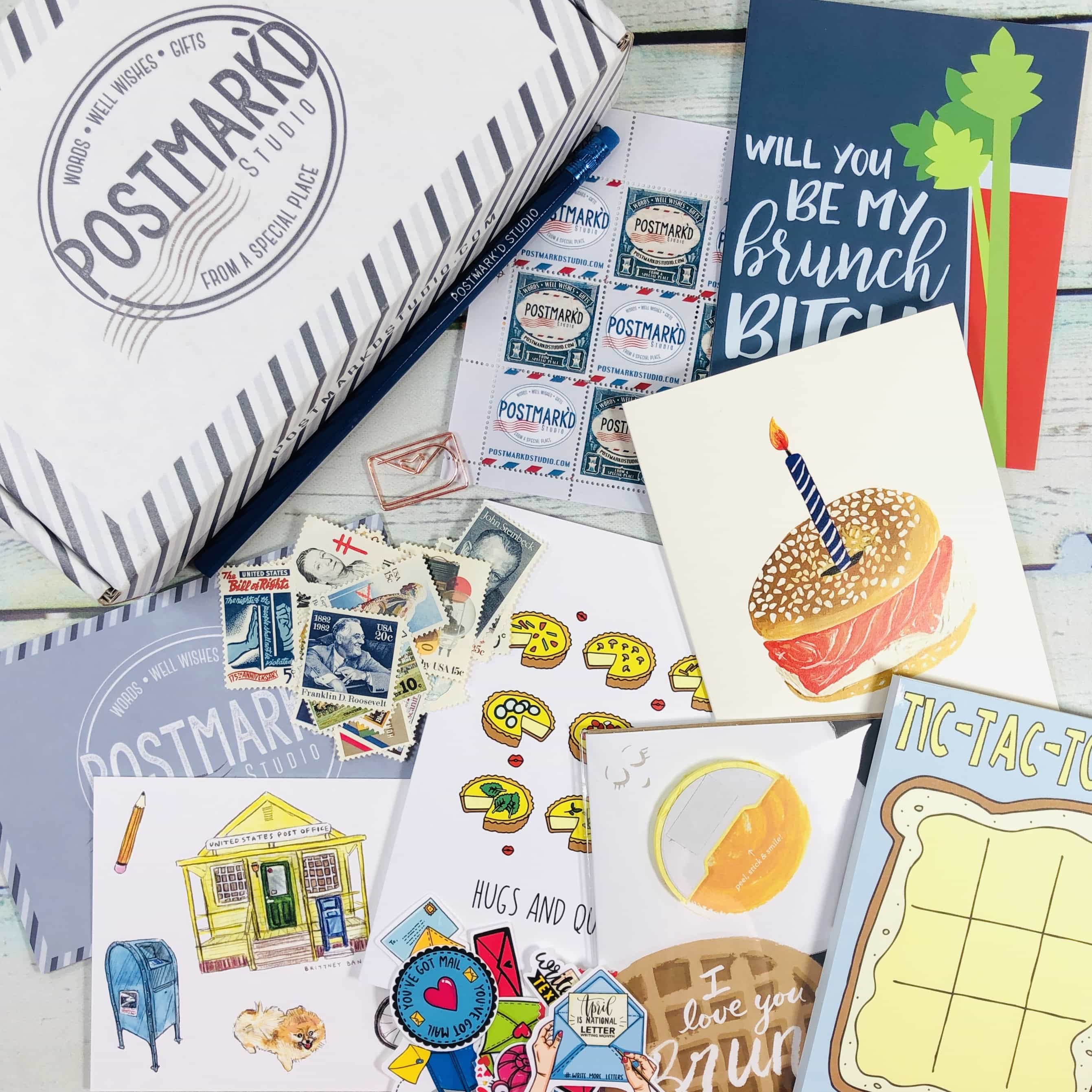 PostBox is always a fun box to get in the mail, and that fun continues because you get to imagine how happy someone will be to receive one of these amazing cards! The cards and other items are always a fit with the theme, and the designs are beautiful. I was especially happy to find stickers that will look cute in my planner, and the vintage postage stamps are always interesting.
What did you think of April's PostBox? Which card was your favorite?