Glamour Jewelry Box is a monthly subscription box that sends 3 trendy jewelry pieces every month. Items sent may include necklaces, rings, bracelets, or earrings, and all for you to keep! Monthly boxes are $29.95.
3 trendy boutique jewelry pieces every month
Retail Value $75+ in every Glamour Jewelry Box!!!
Items include necklaces, bracelets, earrings, or rings
The ideal gift for the next birthday, anniversary, graduation, holiday or just because!
DEAL: Get 10% off your first box! Use coupon code CJ10.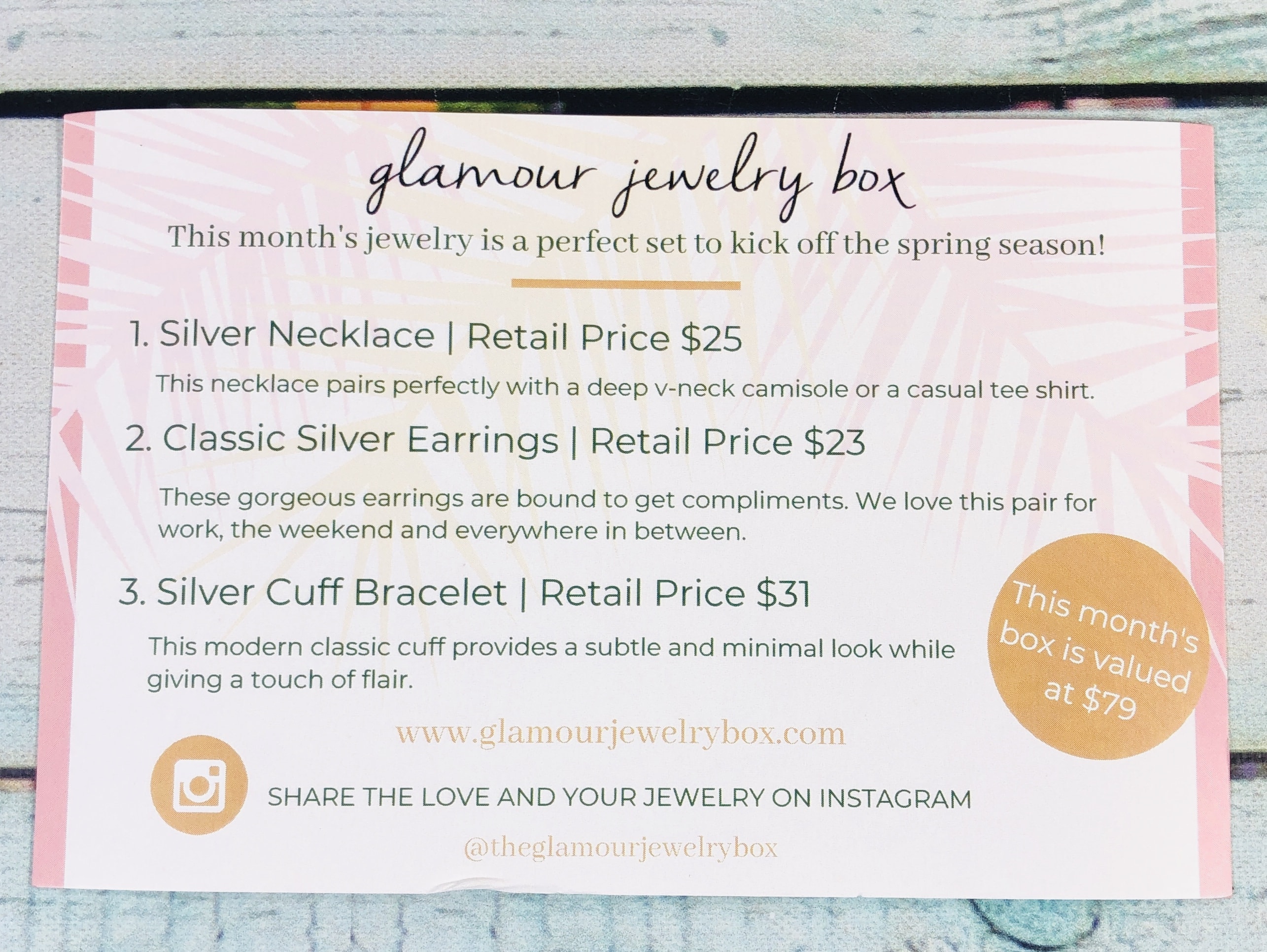 I received a card that directed me to the Glamour Jewelry Box Instagram page. The card had info describing my box and its contents. Please keep in mind that the values are given by Glamour Jewelry Box and I cannot find them in their online shop, although they do have a few items available there. Also, there is nothing that says what the jewelry is made of but I wouldn't expect real gold or diamonds. It's a costume jewelry box.
My items were placed in a soft fabric pouch that was snuggled on a bed of white paper squiggles.
The soft bag is a great way to keep the pieces safe, especially if you travel or maybe want to change pieces before going to an after work event.
Two pieces were wrapped in paper.
Oh, it's all silver and diamonds this month (well, their inexpensive equivalent anyways!).
Everything in my box!
Classic Silver Earrings are lightweight and the hoops go all the way around.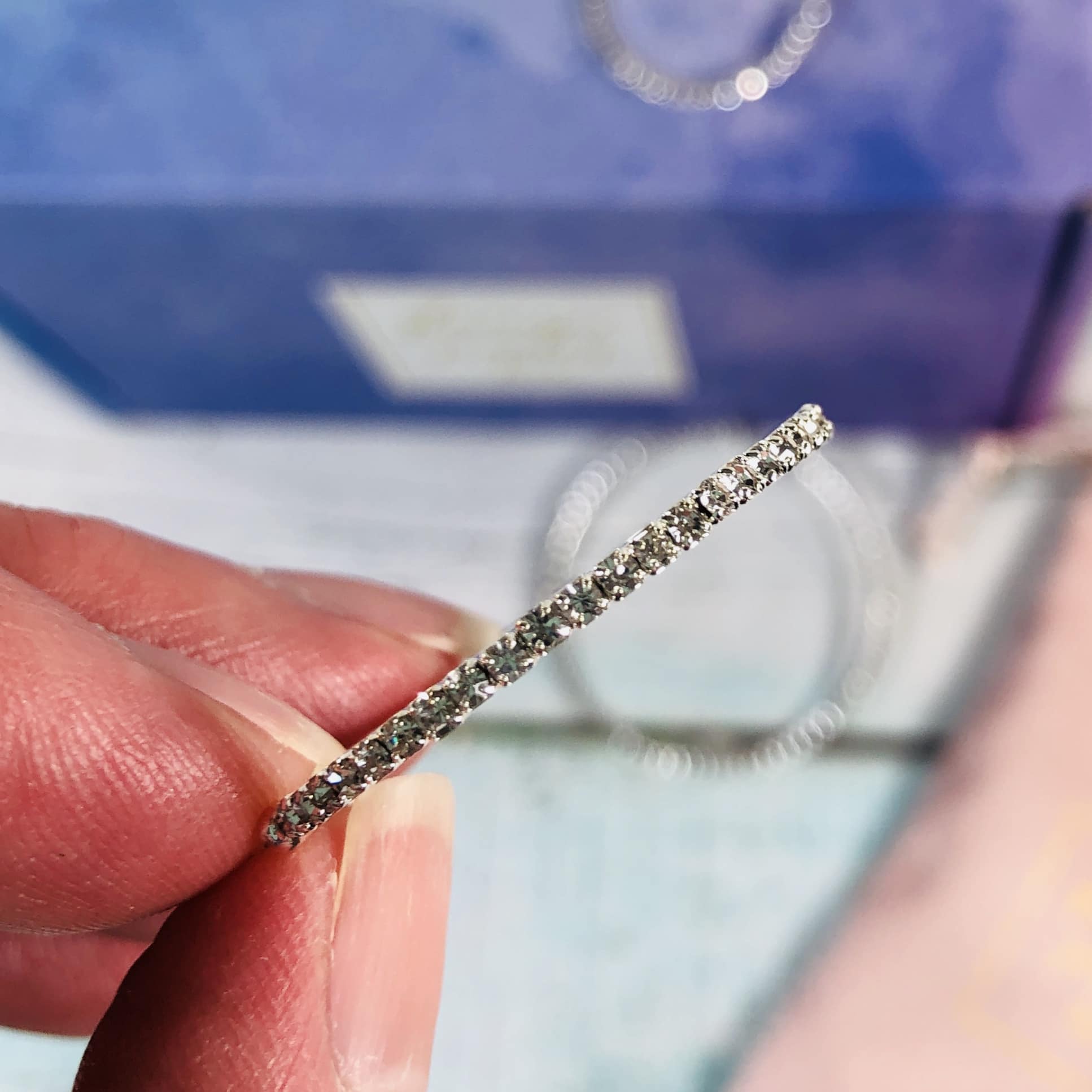 They are made of what I assume are glass crystals.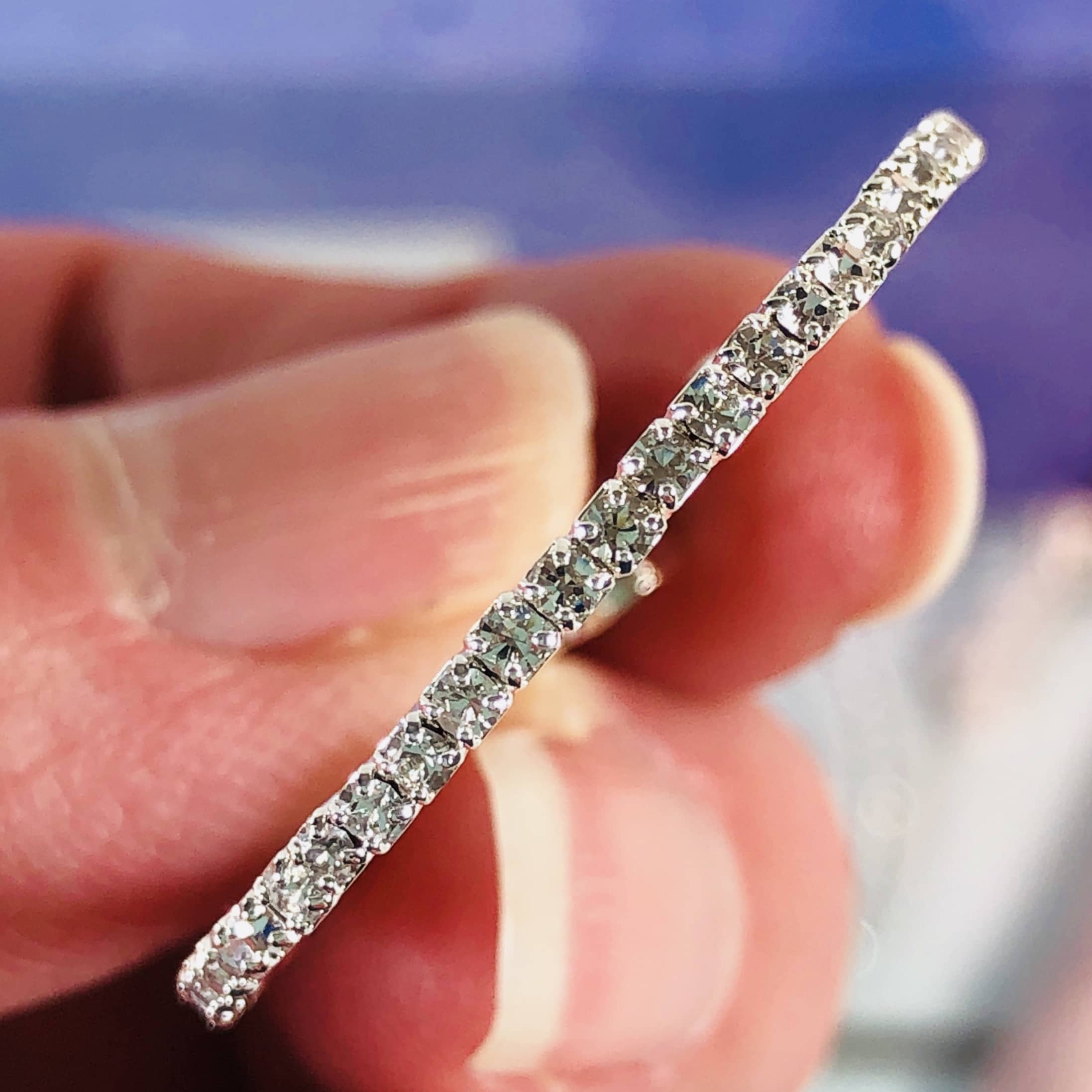 The hoops are about 1.25″ across.
Very pretty!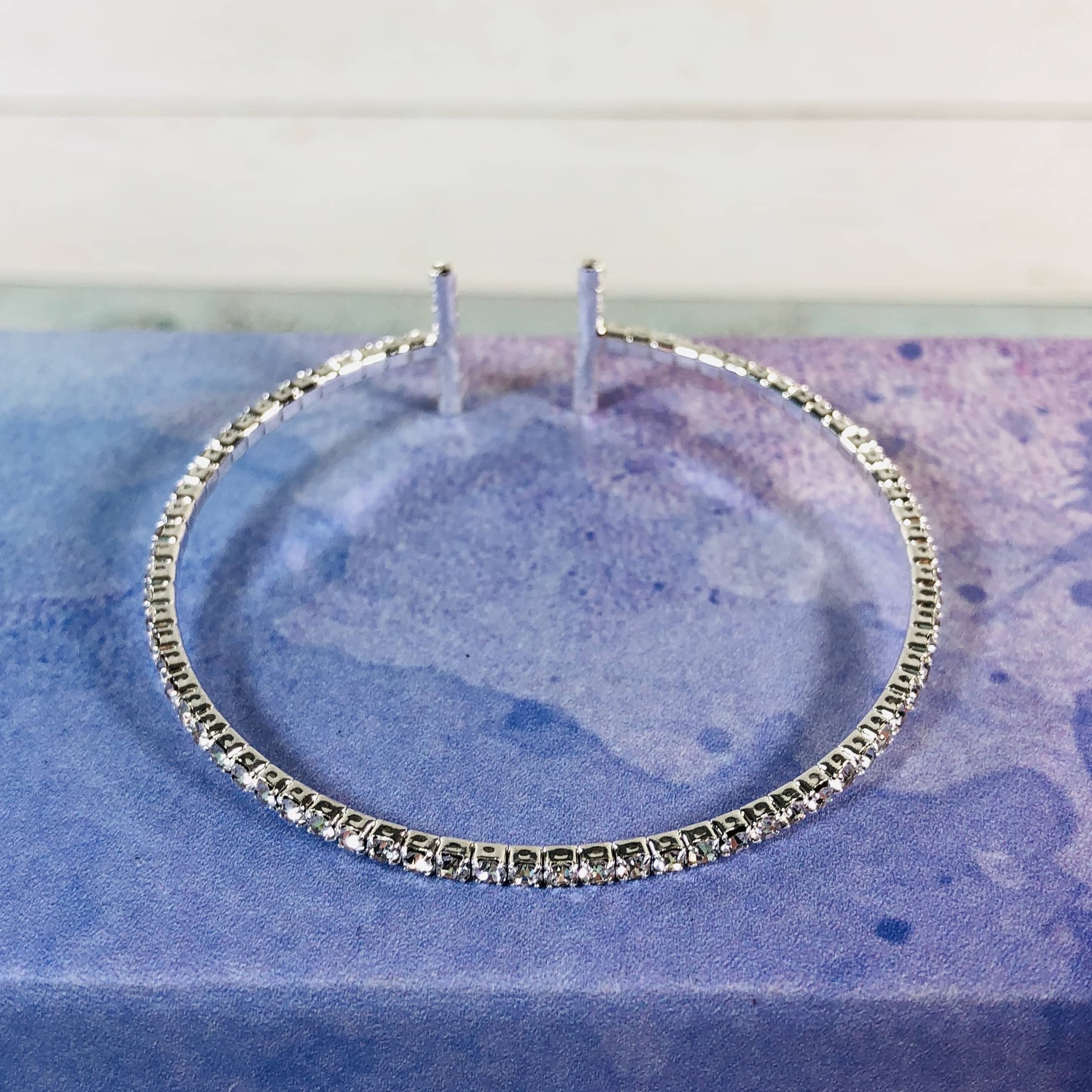 Silver Cuff Bracelet is also lightweight, I can barely tell it's on!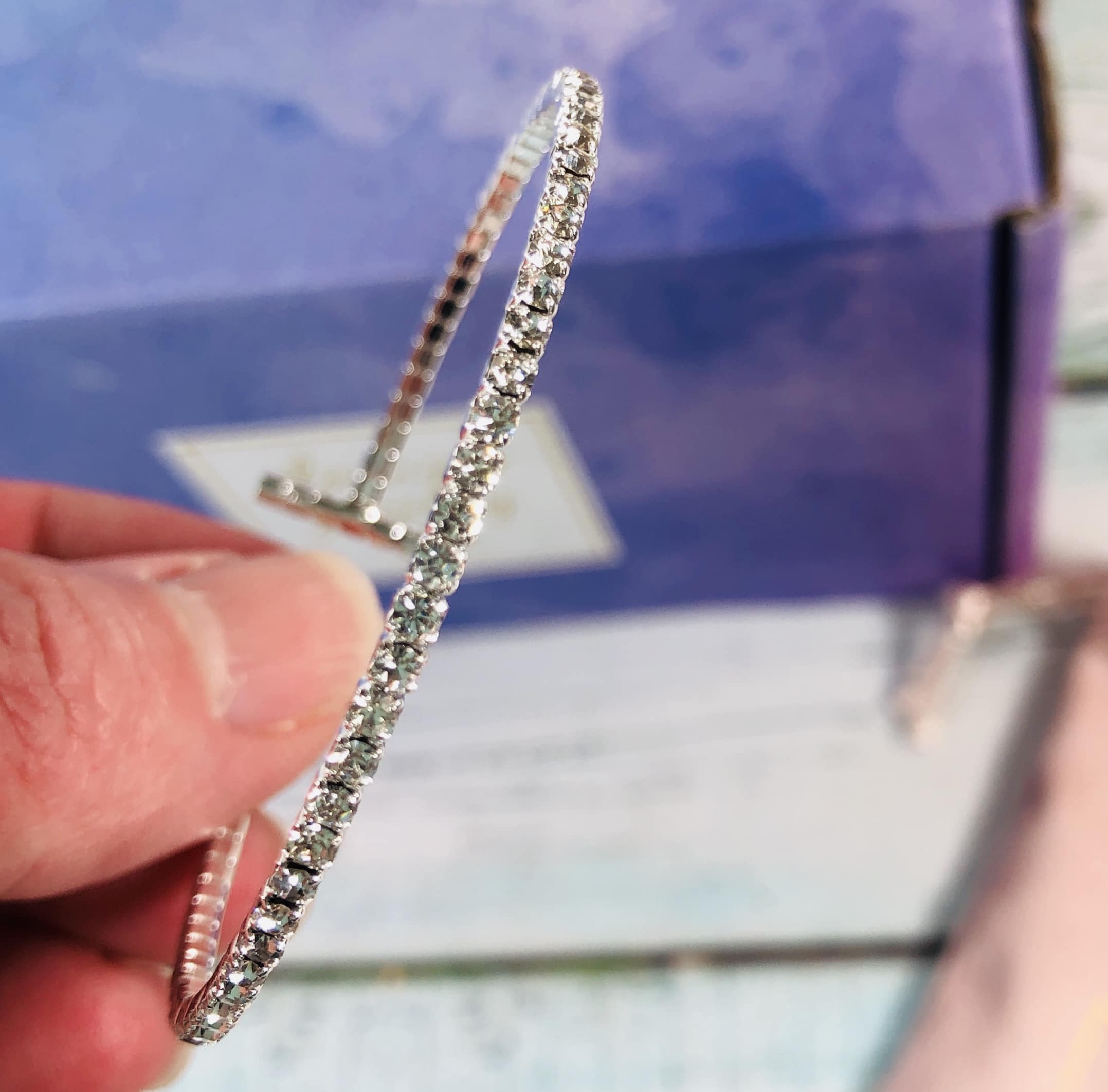 More glass rhinestone beads means it is also super sparkly.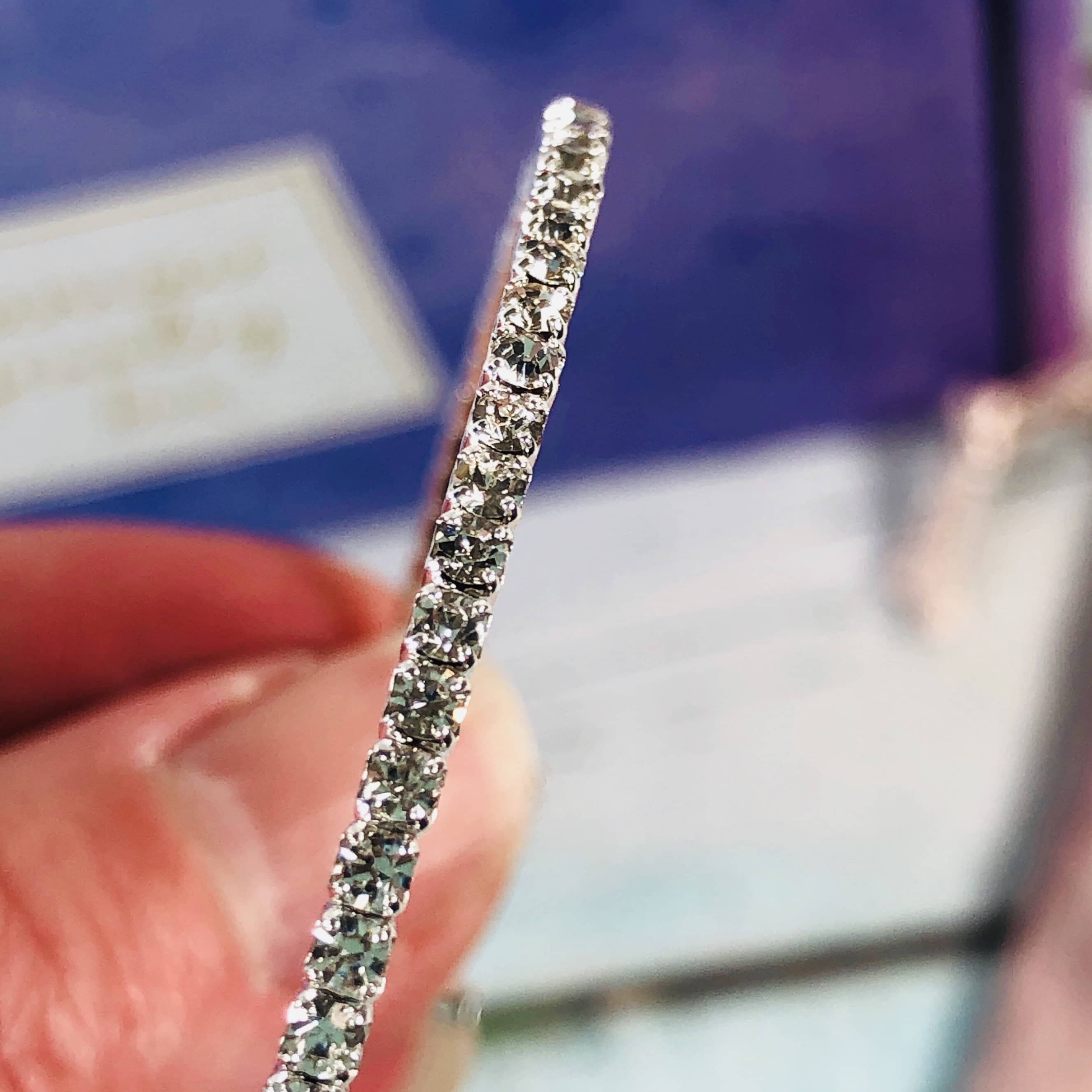 The bracelet is very flexible and fits my large wrist.
The part that sits on your inner wrist will vary in width depending on the size of your wrists.
Silver Necklace is simple yet lovely.
It has a solitaire that is fixed in place so it won't slide on the chain. There is an extender and this necklace is about 17″ long from end to the other. It has a lobster clasp closure.
I thought Glamour Jewelry Box sent some spectacular pieces! I appreciate that they all go together, each piece being silver and glittery. My pictures really don't do them justice, they are so bright and are very pretty. Also, the pieces aren't heavy at all so you may forget you are even wearing them until someone compliments you on how amazing they are!
Have you tried Glamour Jewelry Box yet? What do you think of this month's box?