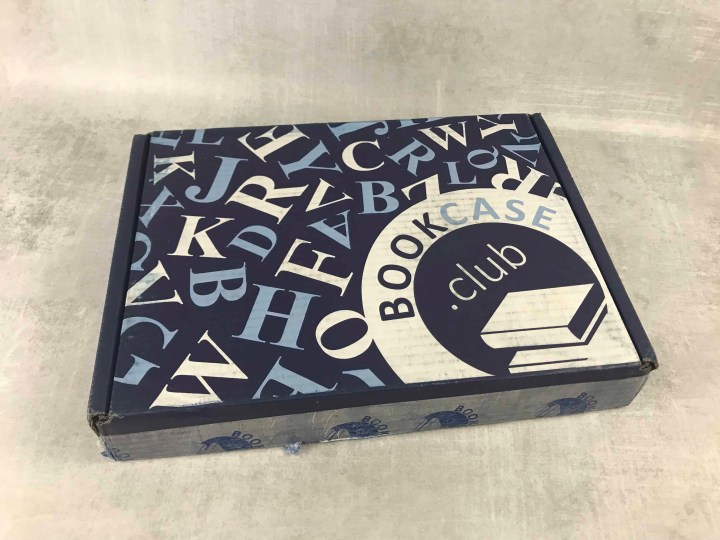 Bookcase.Club sends hand-selected books to your door for less than $15 including shipping per month. With eight different reader options, there is something for everyone. This box contains two books, one hardcover and a paperback and as well as a card with a quick description of each.
DEAL: Save 50% on your first month! Use coupon code CRATE50.
This is a review of the Strange Worlds Case: sci-fi/fantasy books.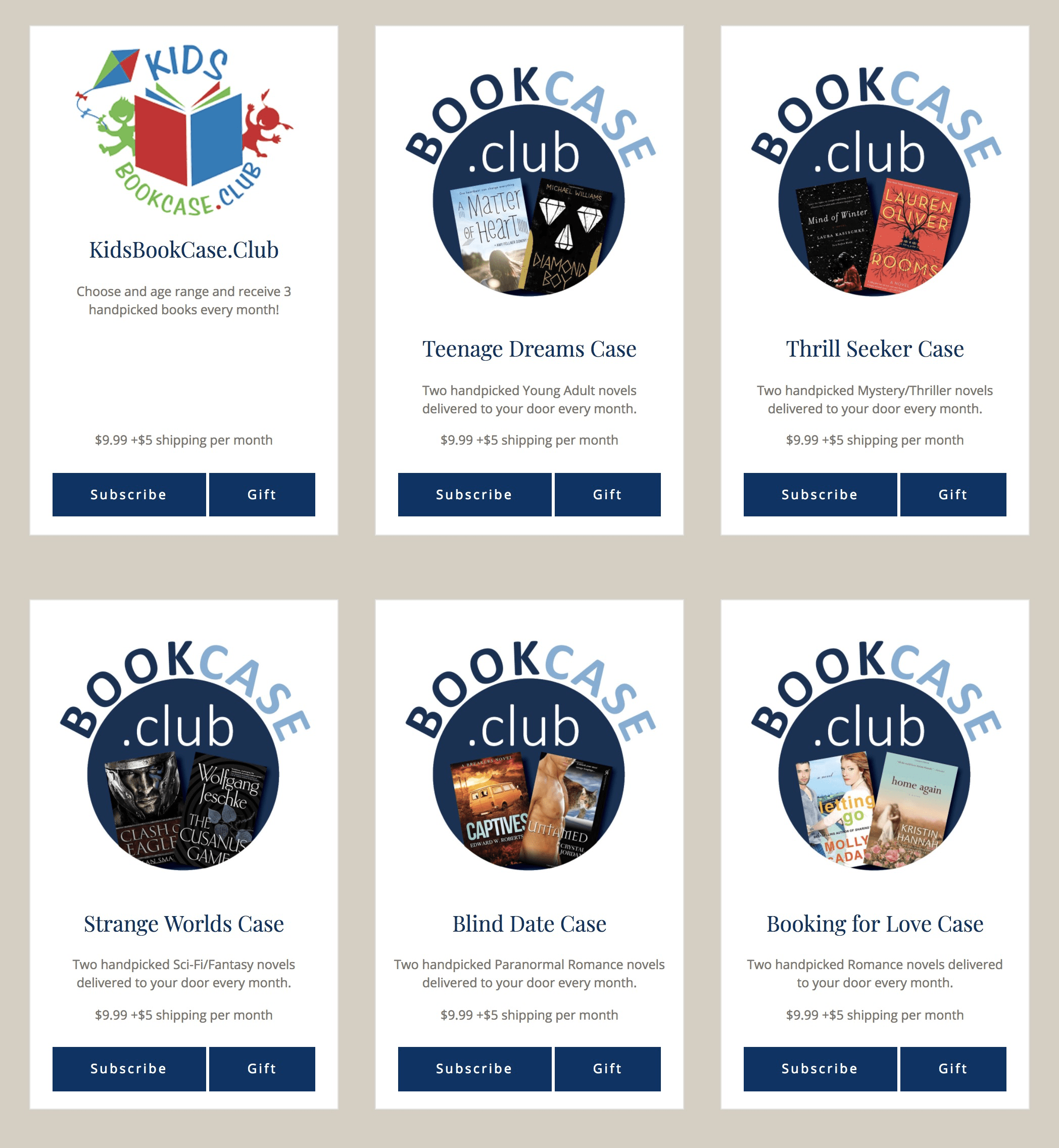 Select your genre when you sign up!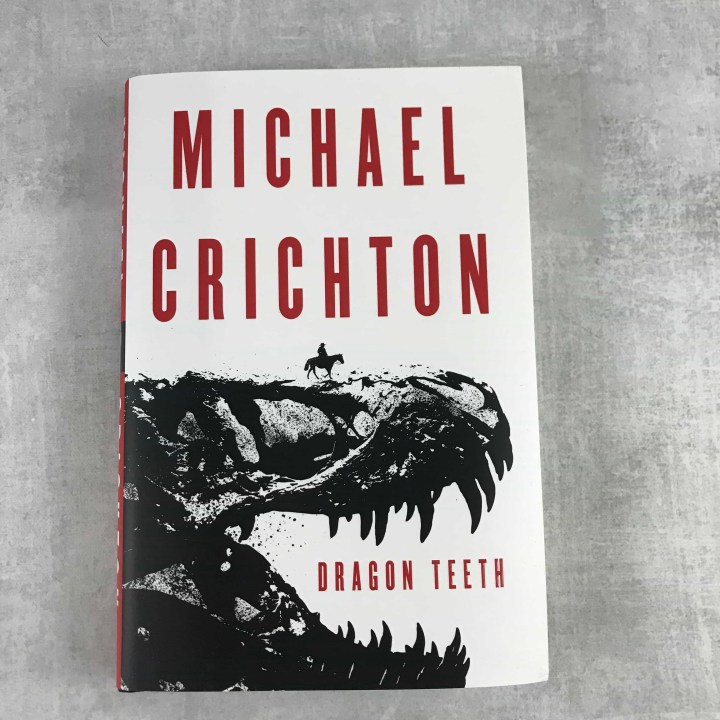 Dragon Teeth: A Novel by Michael Crichton ($12.89)
Not since Jurassic Park has digging up the past been so dangerous

The legendary #1 New York Times bestselling author of Jurassic Park returns to the world of paleontology in this recently discovered novel. . . .

The year is 1876. Warring Indian tribes still populate America's western territories, even as lawless gold-rush towns begin to mark the landscape, and two monomaniacal paleontologists pillage the Wild West, hunting for dinosaur fossils while surveilling, deceiving, and sabotaging each other.

Into this treacherous territory plunges William Johnson, a student who has joined world-renowned paleontologist Othniel Charles Marsh on his latest expedition. But when Marsh becomes convinced that William is spying for his nemesis, Edwin Drinker Cope, he abandons him in Cheyenne, Wyoming, a locus of crime and vice.

William joins forces with Cope and soon stumbles upon a discovery of historic proportions. With this extraordinary treasure, however, comes exceptional danger, and Johnson's newfound resilience will be sorely tested…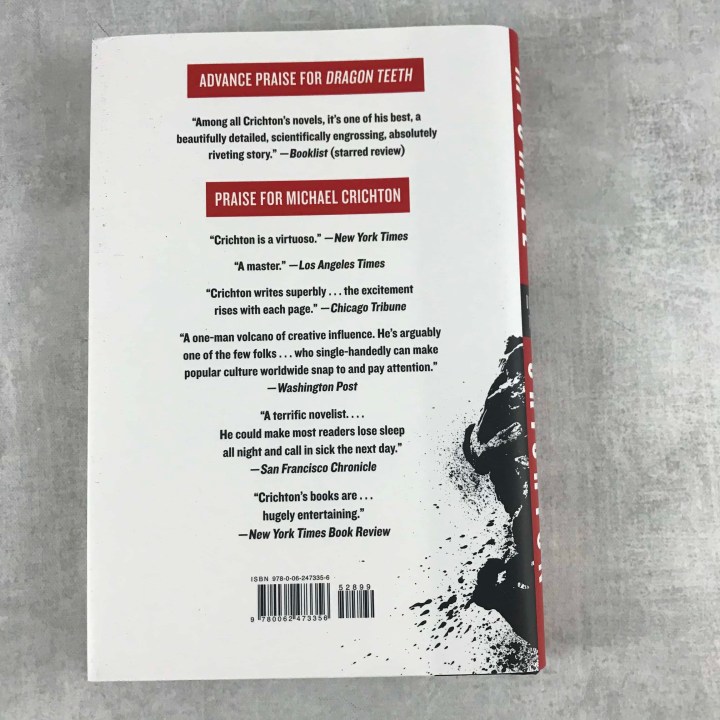 This book sounds exciting and thrilling all wrapped up in a tidy book jacket. I love his previous books and I didn't mind the movie adaptations either. I look forward to reading this and then letting my brother borrow it, we might have to have a coffee date to discuss the highlights. I love when BookCase.Club brings me a book from a well-known author.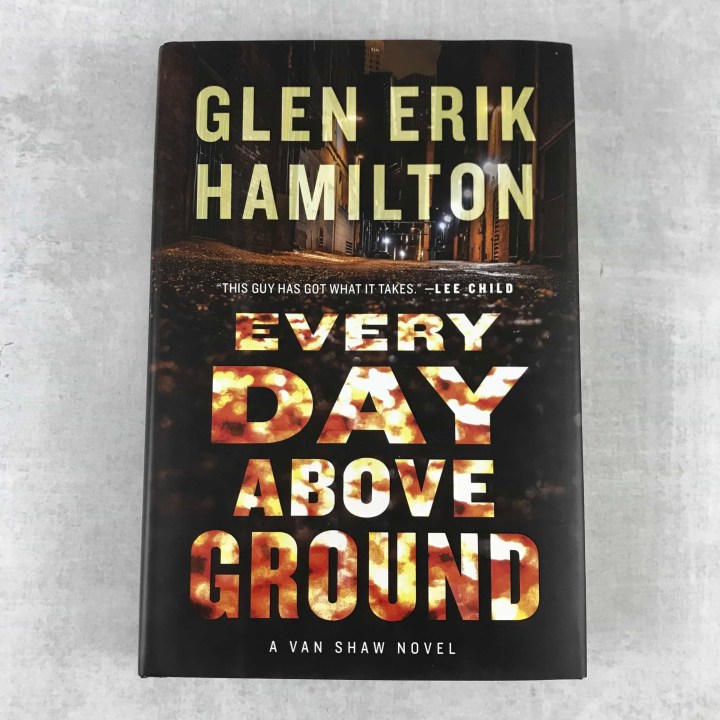 Every Day Above Ground: A Van Shaw Novel (Book 3) by Glen Erik Hamilton ($2.99)
A favor for a dying ex-con turns into a violent battle against a mysterious enemy for Van Shaw in this emotionally powerful and gritty thriller from the award-winning author of Past Crimes and Hard Cold Winter.

It sounds like a thief's dream to Van Shaw: A terminally ill ex-con tells him of an easy fortune in gold, abandoned and nearly forgotten after its original owner died in prison. For the dying man, the money is a legacy to ensure his preteen daughter's future. For Van, the gold is cash he desperately needs to rebuild his destroyed family home.

The grandson of a career criminal who taught him all the tricks of his trade, Van suspects that nothing is ever that easy. Sure enough, the safe holding the fortune is a trap—set by a mysterious player armed with tremendous resources and a lifetime of hatred. Now, Shaw's partner is in the clutches of the hunters, and the former army ranger may be their next prey. But when the ex-con's innocent daughter is threatened too, Van's own hard childhood means he can't let her come to harm.

To discover who has them in the cross hairs, Shaw must seek out the hunters' real prey. His quest leads him from an underground bare-knuckle fighting ring, which may be fronting a darker purpose, to a massive pop-culture convention, where Van and his allies, Hollis and Corcoran, play a dangerous game with foes on every side. It also introduces Van to a brash and beautiful aspiring journalist who poses a whole different kind of personal risk.

For years, Van Shaw has tried to live every day above ground, on the right side of the law, even though crime is his gift . . . and in his blood. If he survives the coming storm, he'll have to decide what he wants—and whether he can live as an outlaw without sacrificing his honor.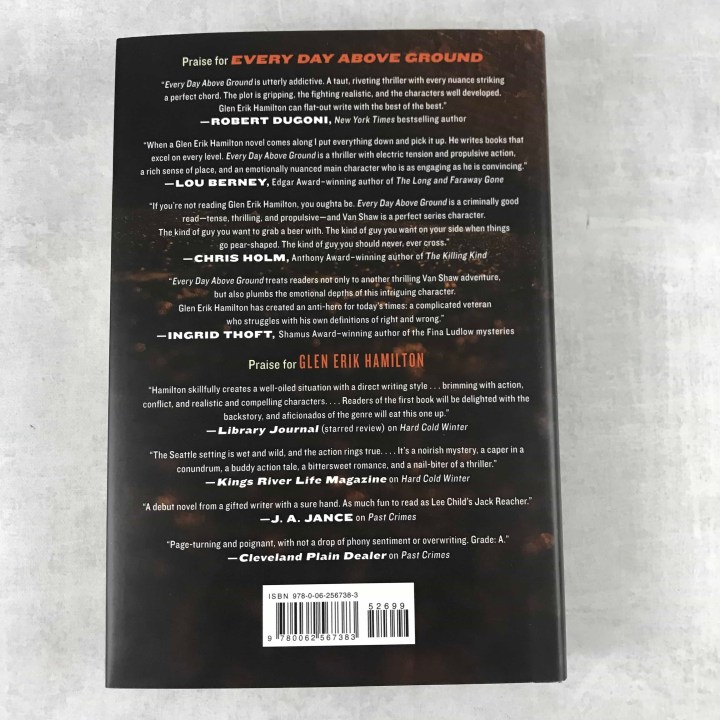 I"m so disappointed that this is the third book in the series, I hate having to track down the first books and in this case, I probably won't. This book sounds like it might be fun but just not completely up my alley. It might sit on my bookcase for a few months until I get a wild hair and have to read this series poolside.
Sci-fi is getting more and more exciting for me. I used to think it was just for children but now I am becoming a true fan, though I do think most of these books are better suited for young adults. I do love that with multiple people in my house that enjoy reading that everything gets cracked opened and is normally enjoyed by one or all, in this case I'll even have to make a trip to the library which makes us all happy too. What I love most about BookCase.Club, I get to visit so many different worlds and writing styles, it's truly a great time with a great price tag.
Have you tried any of the BookCase.Club subscriptions?