SnackNation is an award-winning healthy snack delivery service that makes it "auto-pilot easy" to discover new, exciting, all-natural snacks every month. Each month, the snack experts will meticulously select 6 best snacks to be in the box. This box is $9.99 but your first box and every month thereafter will be $4.99 as long as you complete the survey (which is quick enough for even me to finish it!).
DEAL: Pay only $1 for 6 snacks every month when you complete a quick online survey. USE THIS LINK to get the deal. You'll pay $1 + $3.99 shipping for each month as long as you fill out the survey.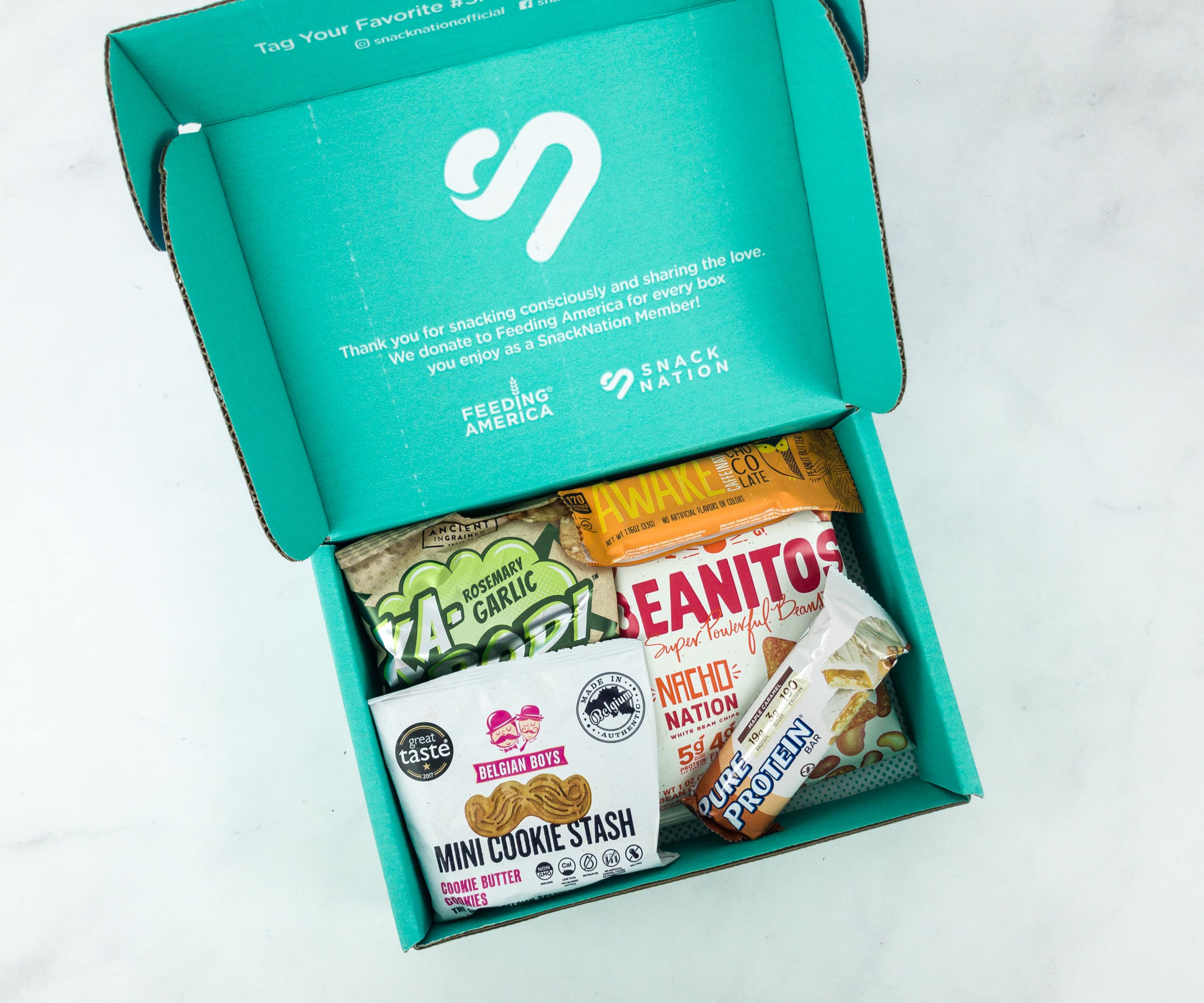 For every box delivered to your door, SnackNation donates a meal on your behalf to a hungry family.
This month's featured card says "Look ahead."
Submit your survey card before the cut-off and get a 20% off on your next box. This card also informs that Snack Nation is donating 1 meal for every box delivered.
Everything in this month's box!
Ancient Ingrained Ka-Pop! Rosemary Garlic Grain Popped Chips ($1.10) Ka-Pop chips use only 100% sorghum, a nutritious and delicious ancient grain. The Rosemary garlic flavor is a delicious, savory, grown-up taste that rescues our snack time from the ordinary. It's great for kid's lunches, appetizer plates, or simply to munch on!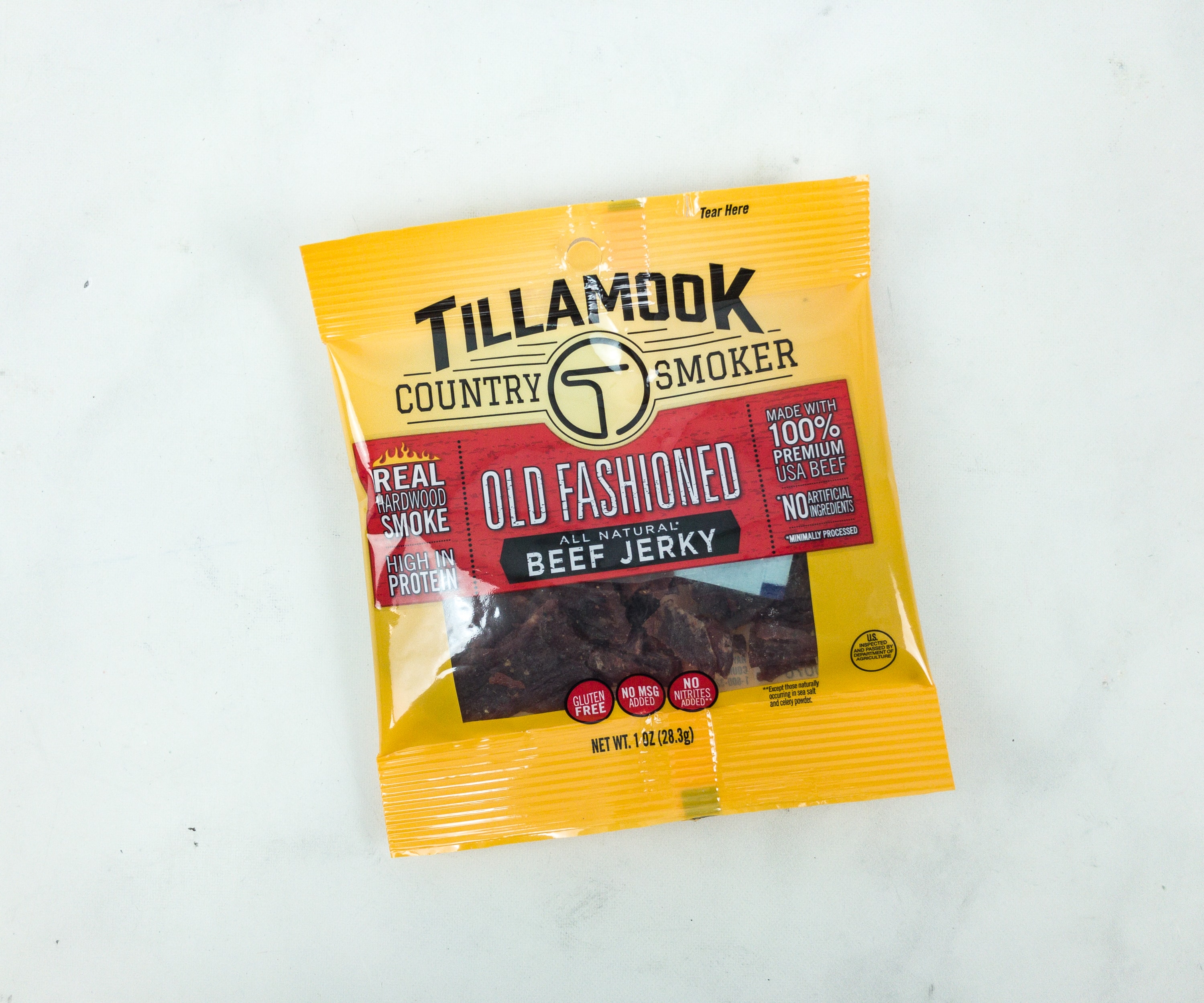 Tillamook Country Smoker Old Fashioned Beef Jerky ($2.52) This mouthwatering smokehouse eat is the kind you can only get from high-quality meat and real hardwood smoke. It's crafted with simple ingredients to be naturally better. I enjoyed biting in the goodness of wood smoked beef, but it was a little disturbing that it's from a dairy company.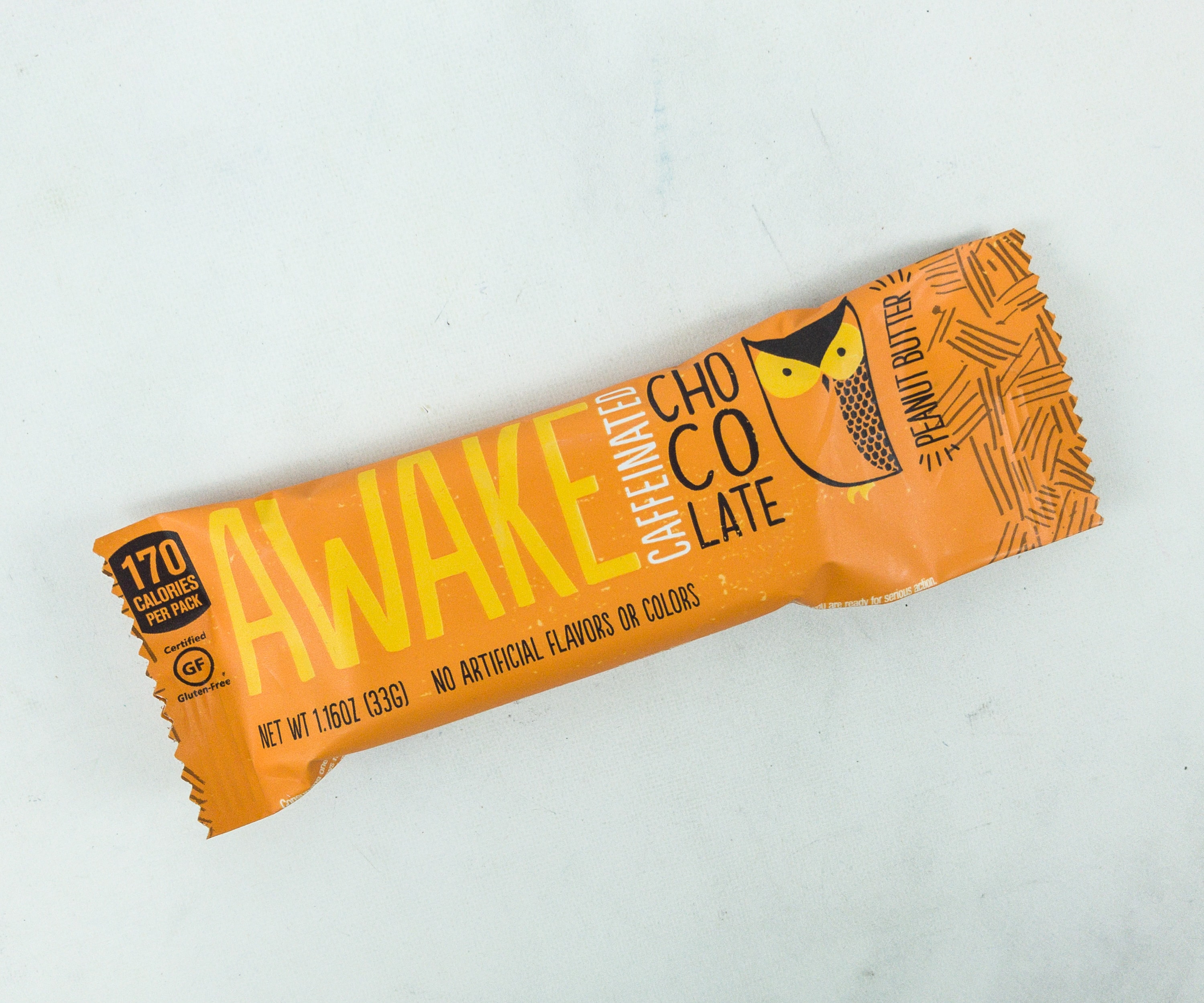 Awake Caffeinated Chocolate Peanut Butter Bar ($2.01) A tasty, convenient and effective alternative to coffee and energy drinks that gives focus and stamina for school, work and studying. Each bar contains caffeine equivalent to a cup of coffee with no bitter aftertaste. This breakable 4-piece bar that's great for sharing is also Gluten-free, Kosher certified and has no artificial flavors or colors! This size of this bar was intimidating caffeine wise!
Pure Protein Bar in Maple Caramel -SIMILAR ($1.04) This on-the-go Maple Caramel bar features the combination of high-quality ingredients and great taste. It's a delicious, gluten-free, chewy chocolate chip bar with maple syrup filling that contains 20 grams of protein to help fuel a super busy day!
Farm To Bag Beanitos Nacho Nation White Bean Chips ($0.50) No, this is Nacho ordinary chips! They turned our favorite superfood into a delicious finger food with infinite snacking possibilities! Every pack contains 5 grams of protein and 4 grams of fiber. It can be enjoyed straight out of the bag, with or without dip! We loved it, and so did the baby!
Belgian Boys Mini Cookie Stash Cookie Butter Cookies ($1) A modern twist on speculoos with the introduction of mustache shaped, cookie butter cookies. The "mini cookie stash" is presented in a single serve pouch featuring skinny and chubby Belgian boys' icons. These munchies  are all natural, nut free, non GMO, Kosher and without palm oil. This was a mega hit – when can we get more?!
I can't stop digging into these palatable snacks more so because most of them are all-natural and protein enriched. Snack Nation has given me a new batch of superfood to discover and enjoy anytime, anywhere! It's a nutritious way to satiate hunger and to stimulate one's energy after a workout session or a busy day at work or at school. The ones I savored the most are Beanitos Nacho Nation chips and Mini Cookie Stash. While Awake Caffeinated Chocolate Peanut Butter Bar falls short on my list only because I'm not fond of caffeine-infused snacks, but I still think that others will find it gratifying.
Are you getting a SnackNation box?