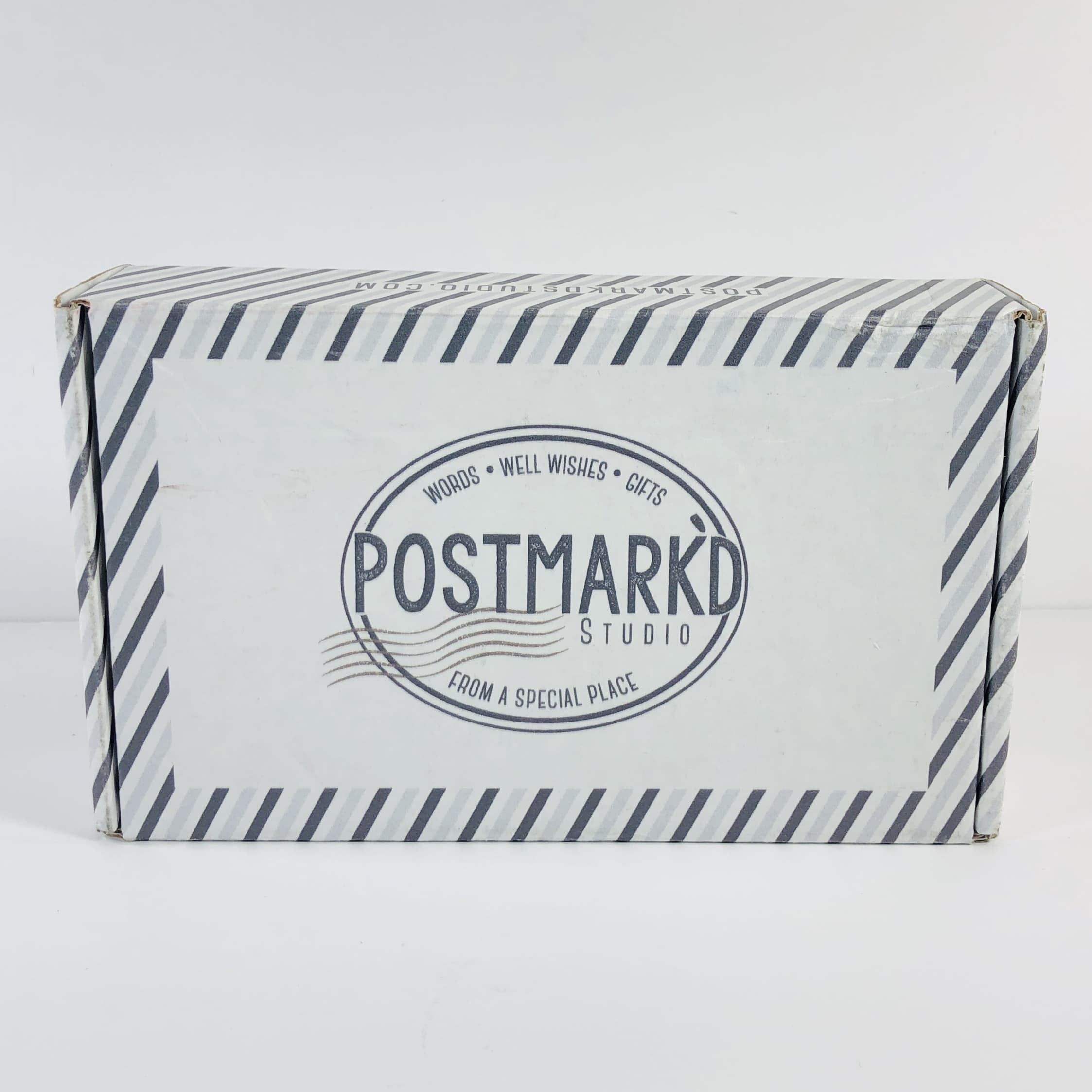 PostBox is a paper and stationery subscription box by Postmark'd Studio filled with handcrafted greeting cards and postcards from around the world. PostBox curates the items to a theme and it costs $25 a month plus shipping. You can save on a longer subscription – save 10% on a 3-month sub, 15% on a 6-month sub, and 20% on a 12-month sub. Each sub is $5 a month for shipping.
Each month, your PostBox card box is filled with four greeting cards, one postcard, postage, and a fun artsy doodad such as a pen, pencil, or knick-knack gadget based on a theme. The value of the products in your subscription box will always be what you pay for each month, sometimes more. There may be a surprise bonus gift some months, so you don't want to miss a box!
DEAL: Get 40% off or $10 off your first box when you sign up for a 3-month subscription. Use the code HS404ME.
I received a card.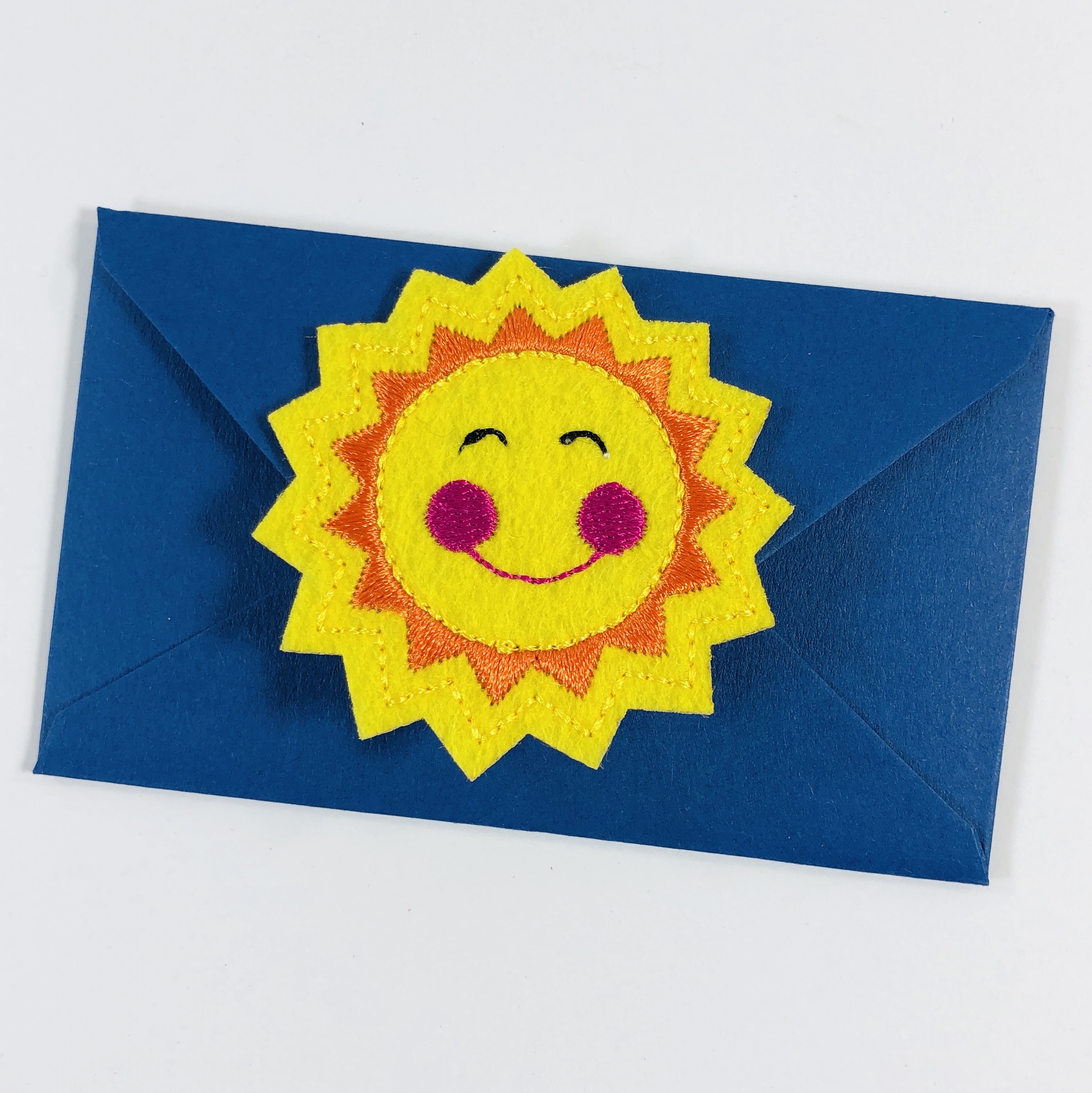 The patch on the back gave a hint to the contents of the box!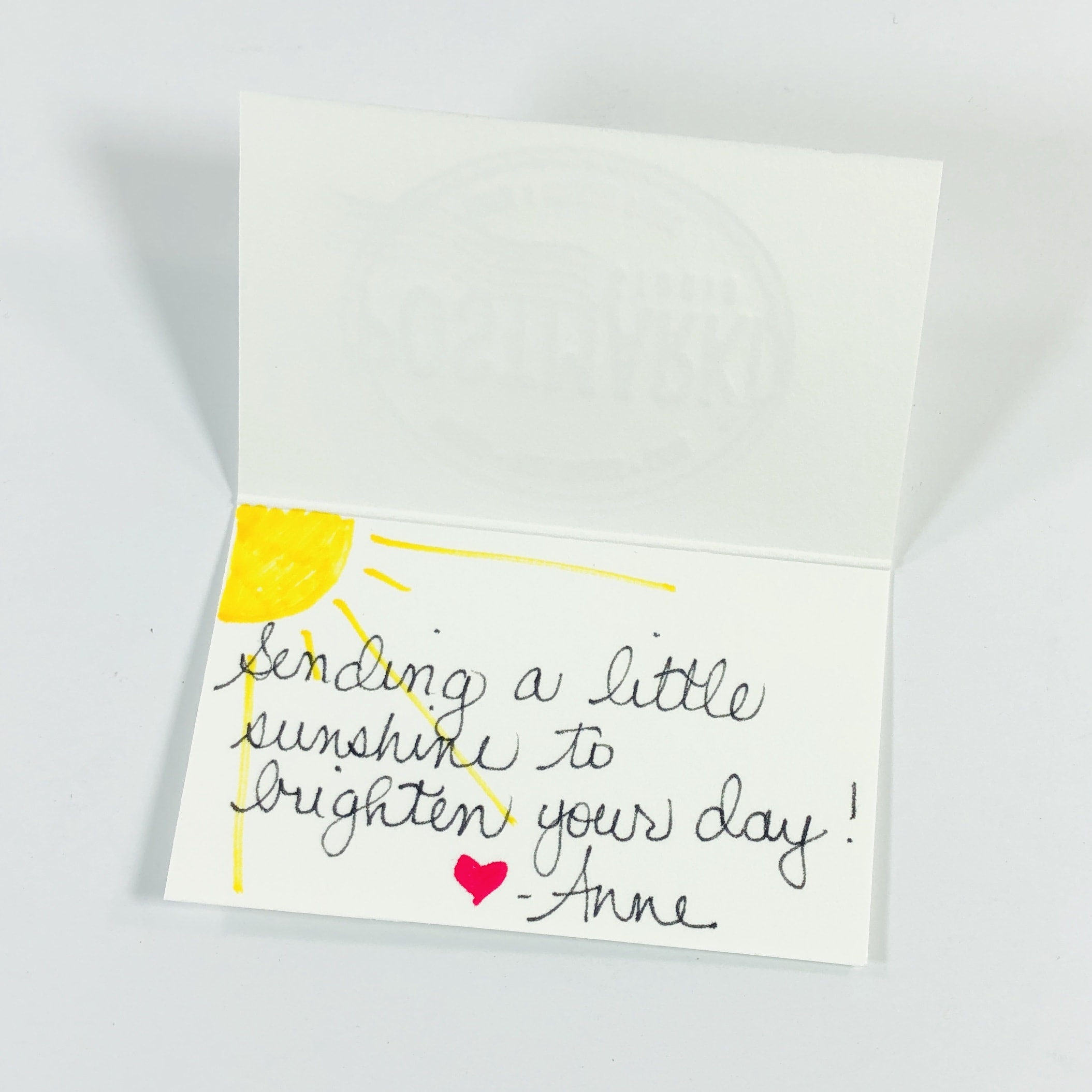 I love to receive a handwritten note!
PostBox is perfect for those who enjoy sending a handwritten letter or who likes to keep thank you cards on hand. The items in the box would also make a nice hostess gift in a pinch.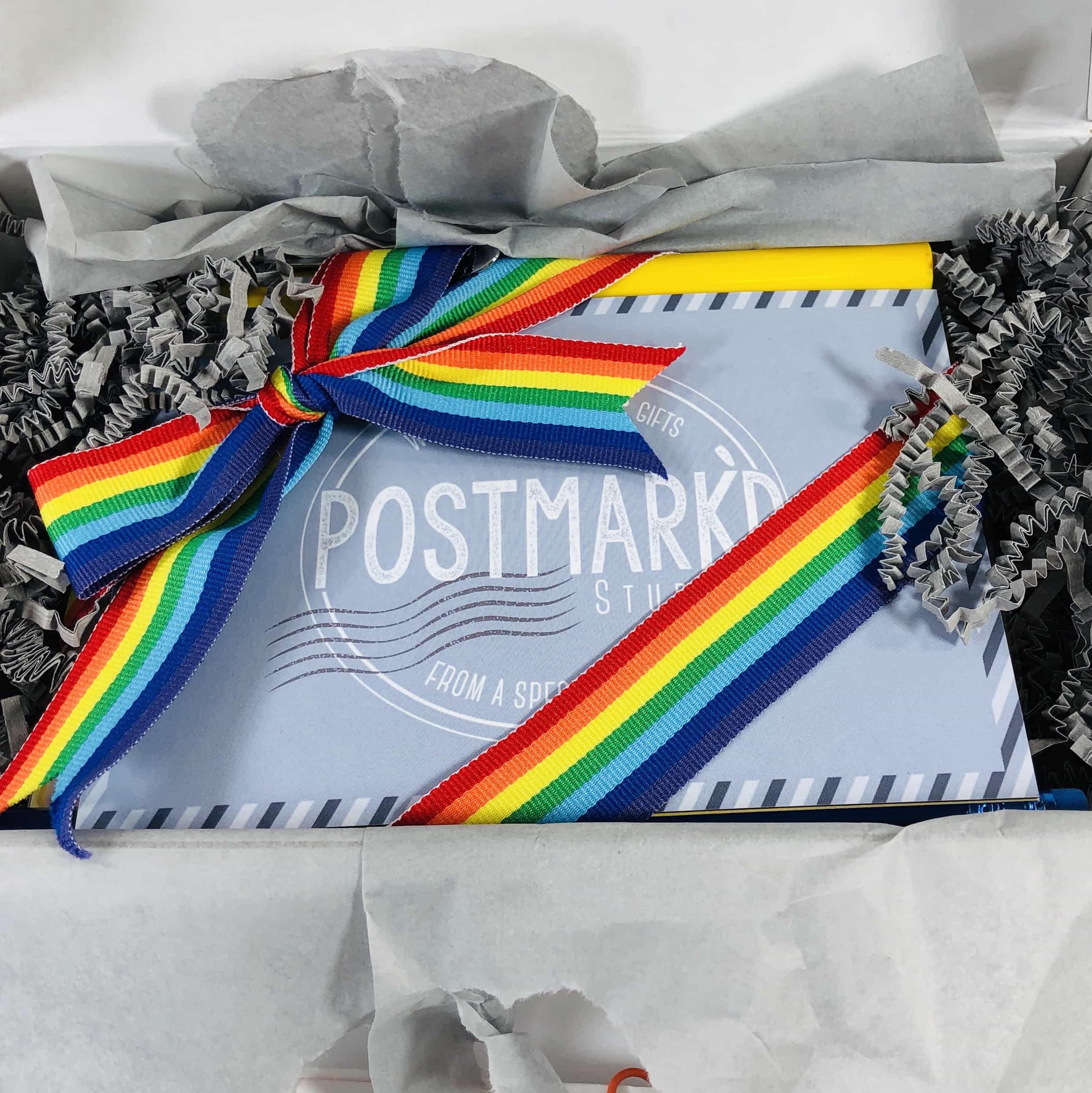 My products were wrapped with beautiful ribbon. It lifts out of the box in one piece!
I received a card with info on all of my new products. I enjoyed reading the short bio about the makers and where they are from. The theme for March 2019 is Writing on Sunshine!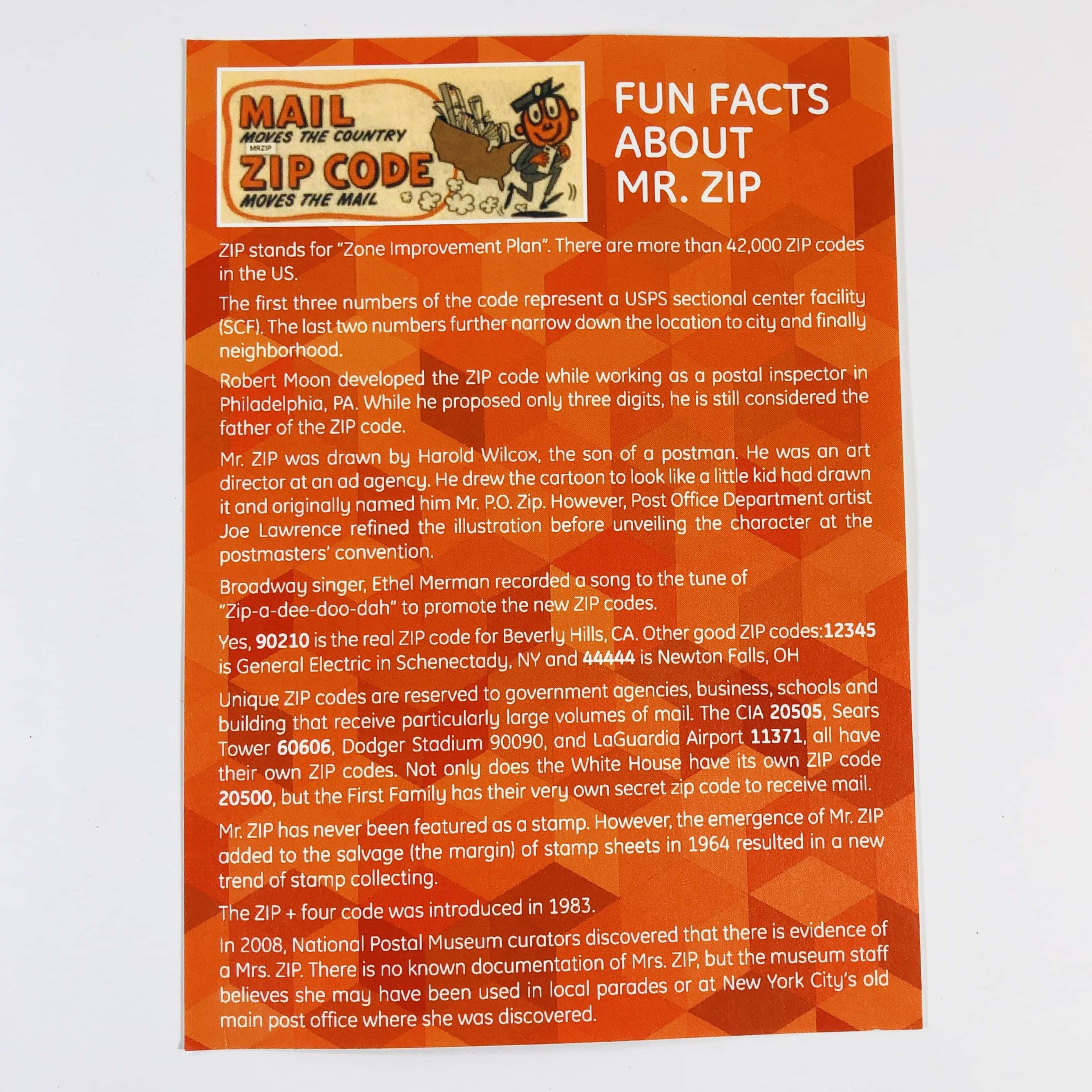 The back of the card had some info Mr. Zip, a US Post Office ambassador if you will.
The Perforated Post Mr. Zip Sticker Sheet ($3.49) I even received a sheet of Mr. Zip stickers. Do not confuse these with postage stamps, however, you could use them to seal a letter!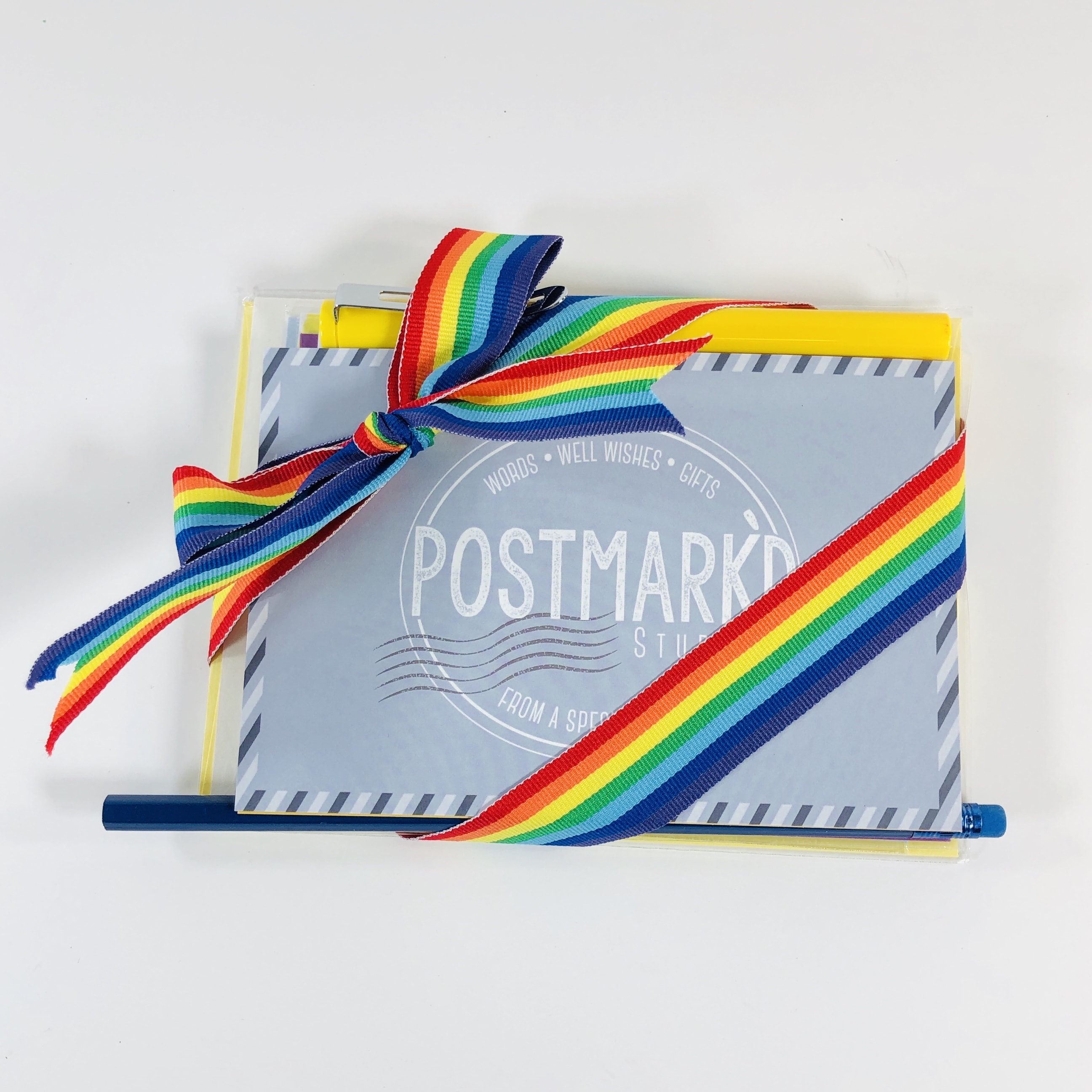 The rest of the items were wrapped with beautiful rainbow ribbon.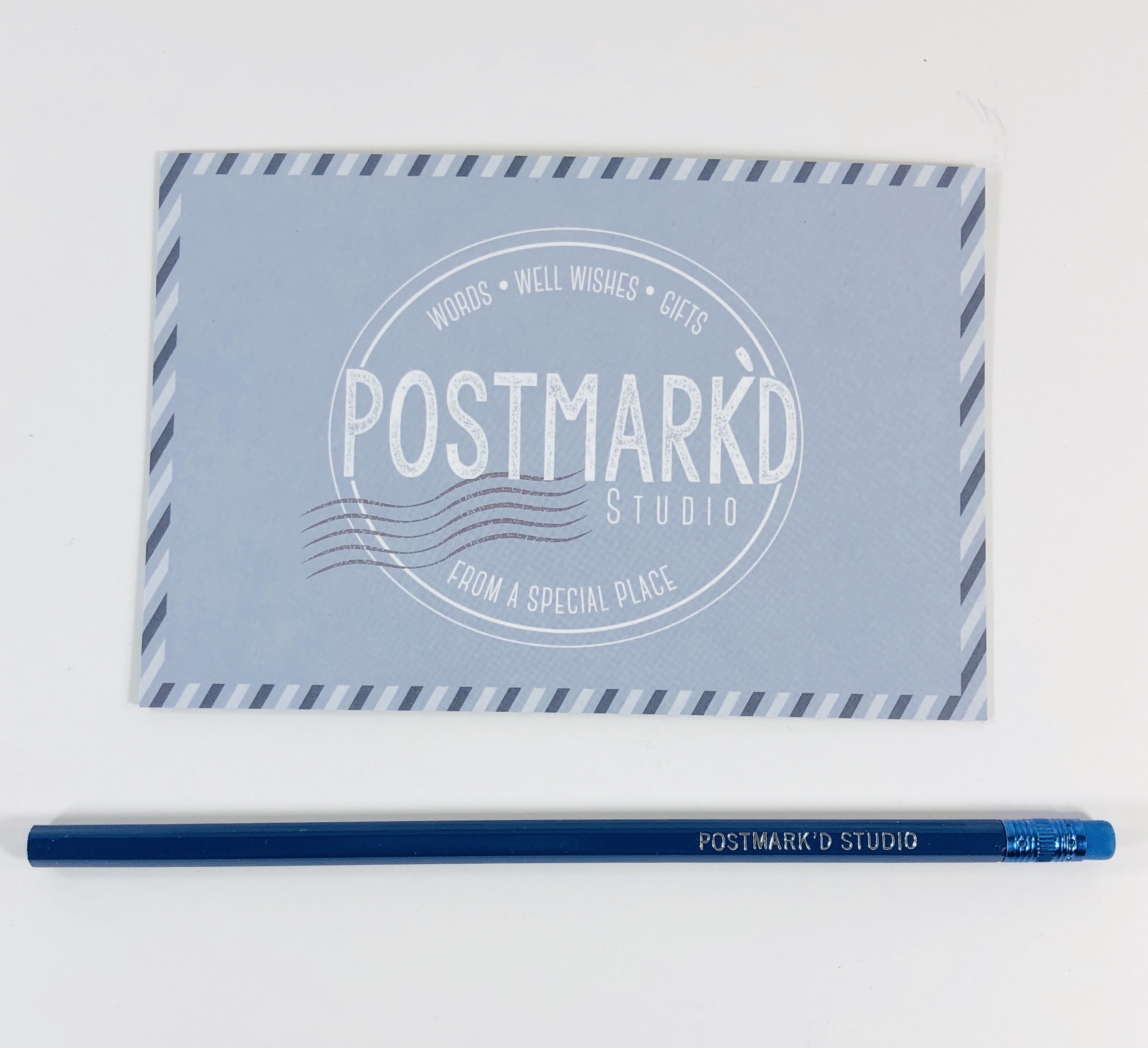 Every month you will find a thick blue postcard and a pencil.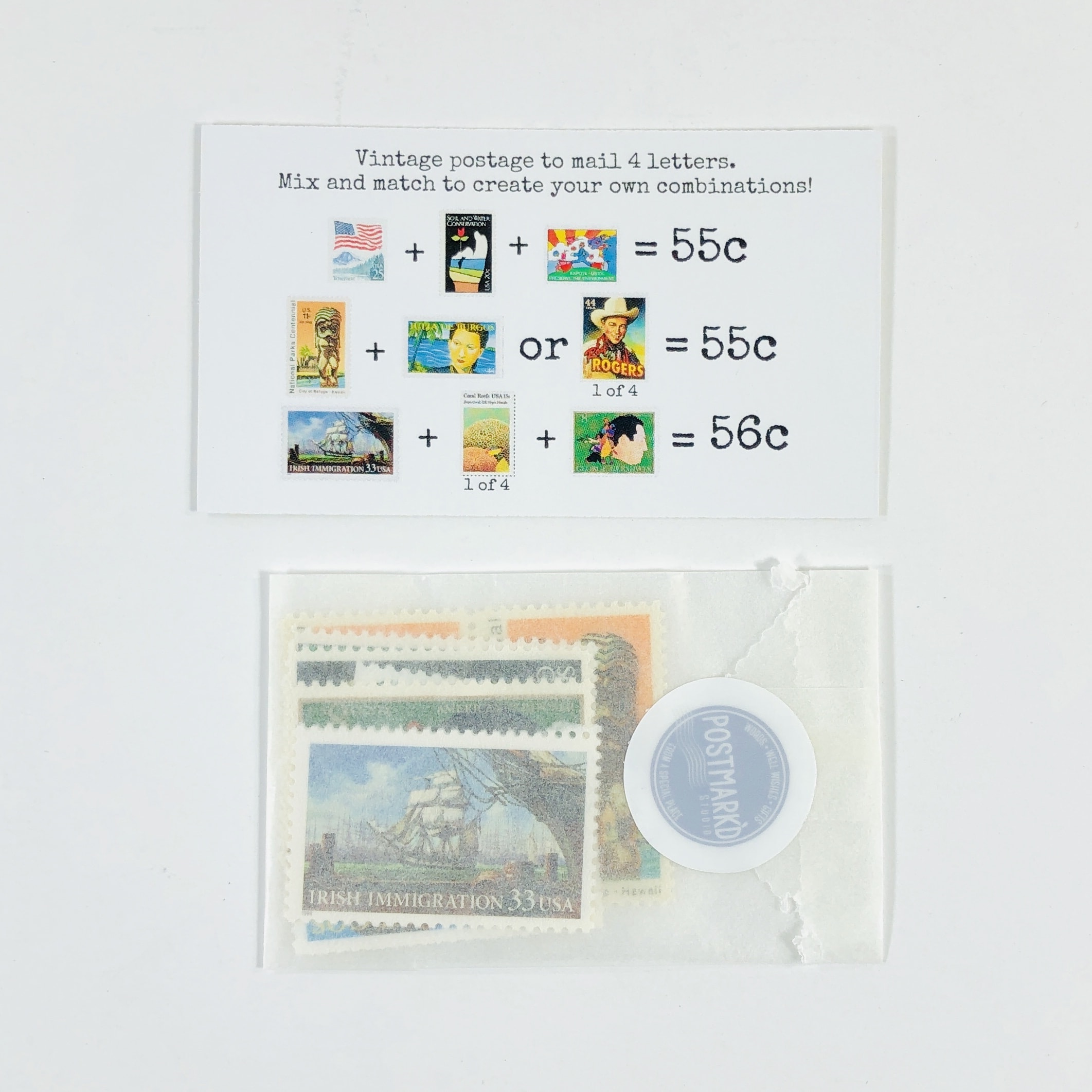 Anne, the owner, loves to send Vintage U.S. Postage.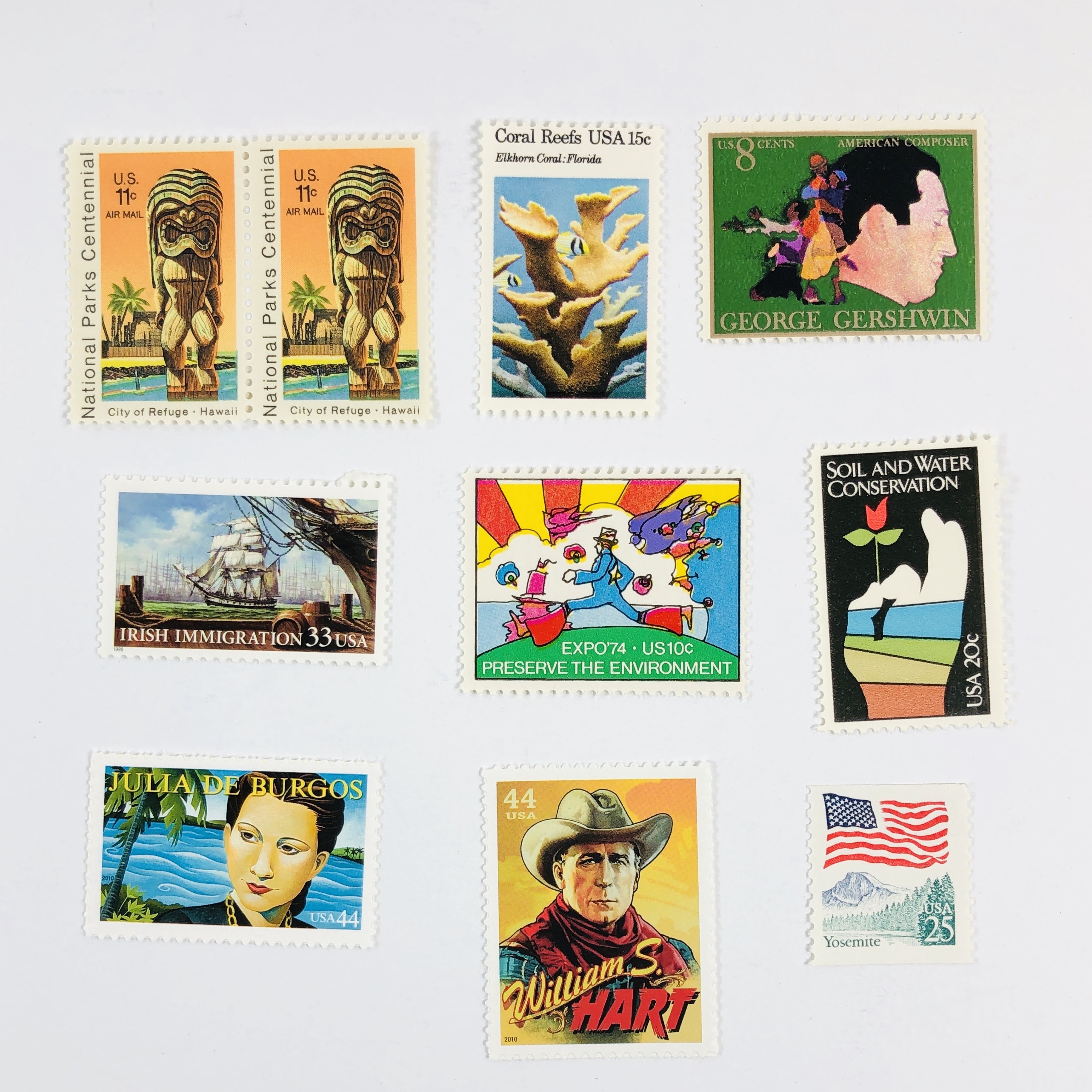 It now costs 55¢ to mail a card or letter (depending on how much it weighs) and 35¢ for a postcard. Make sure that your postage adds up to the correct amount! The stamps even brought up good memories from my childhood. I was especially excited to see the one from Expo '74 because I went there with my family when I was a very young child!
PostMark'd included the first in a yearlong series of postcards celebrating The Year of the Postbox.
Folio Press & Paperie Sunface Tails Notecards & Envelopes ($12?) I could only find the wholesale version of these cards with a suggested retail price, but that seems like a fair one. The tag says it has eight notecards and envelopes, but there are only four inside and I think it was just a misprint.

The notecards do not open up and they are made from the tails, or cuttings that would have been thrown away. What a lovely way to upcycle! The cards are sturdy and include sunny yellow envelopes. Send one to brighten someone's day!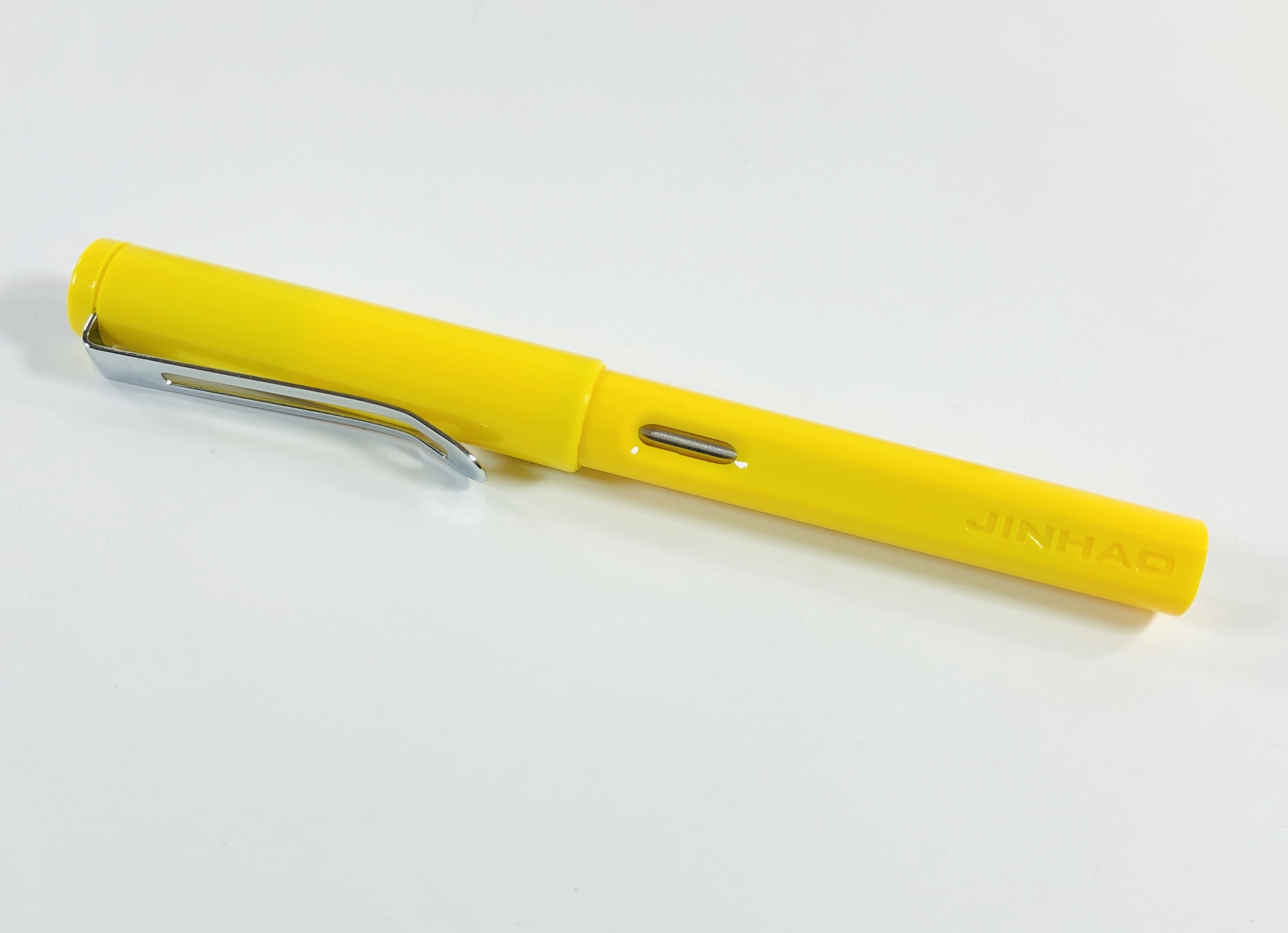 There was also Jinhao ballpoint pen to go with the set. I felt like it didn't write smoothly, like it was scratching the paper, but the brand seems popular online. It writes in black ink.

The Grits Mini Suns Card ($5) is a sturdy card featuring small yellow suns all over the front. The card is blank inside and includes a light blue envelope.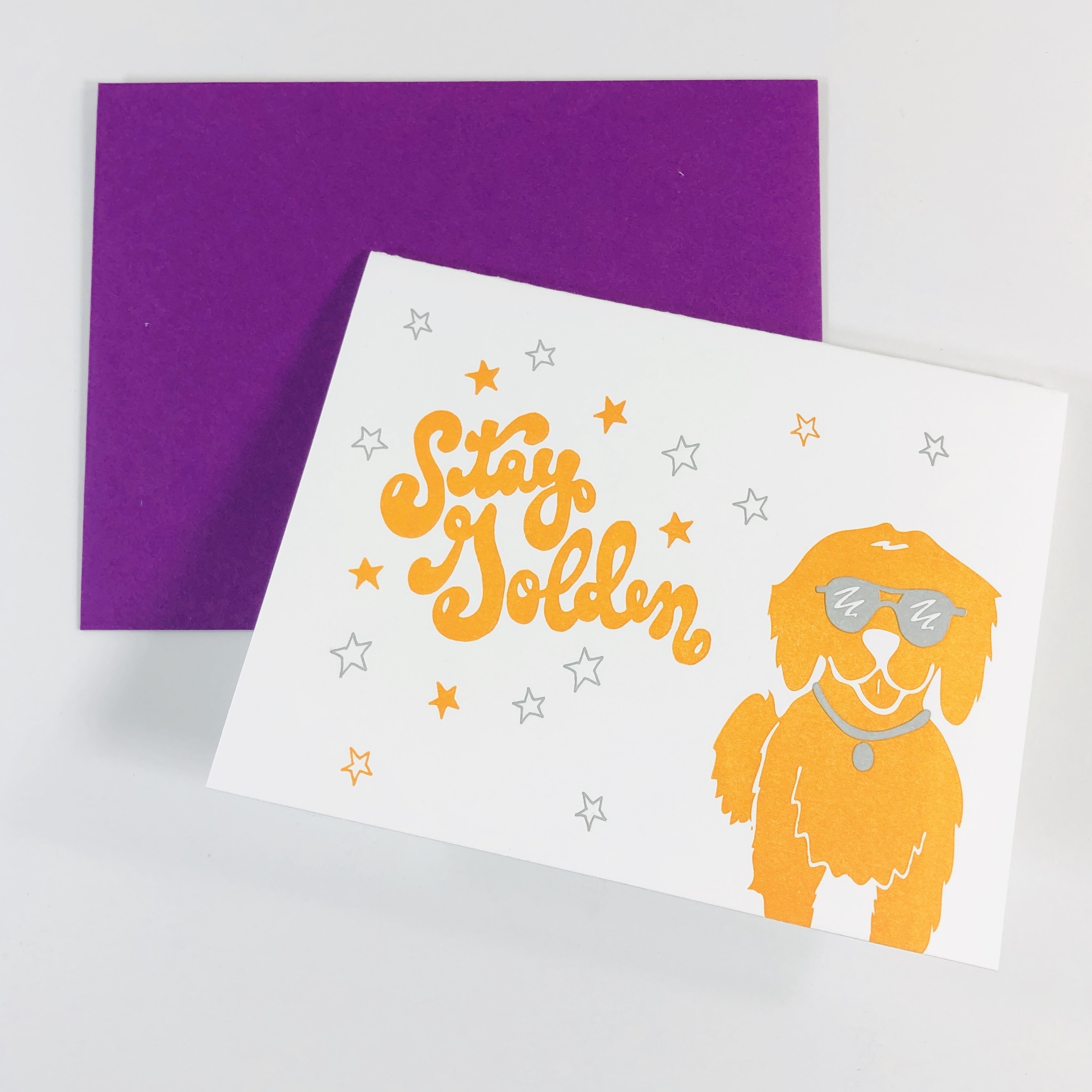 Printerette Press Stay Golden Card ($5) I adore puns and on this website you can find cards that say "I labadore you". In this case the dog is wearing sunglasses and the card is blank inside in case you want to come up with some more puns. Includes a purple envelope.
Paper Wilderness You Are A Ray Of Sunshine Card ($5) More punny cards for the win! The ray is so cute, with his smile, and the words are in gold foil. Blank on the inside with a blue envelope.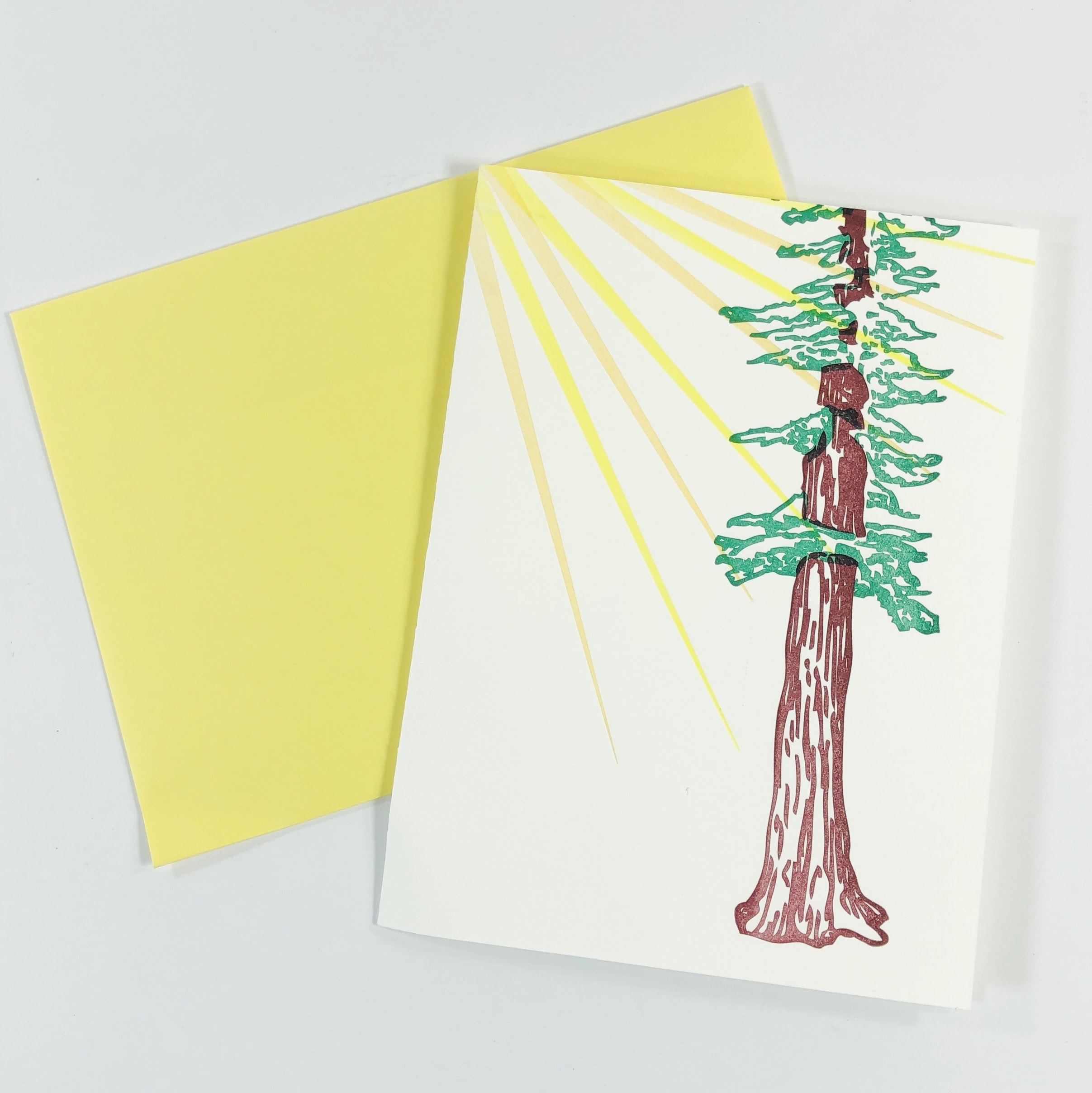 Keva, Ink. Sun in the Redwoods Card ($4.50; I could only find this in a set of 10 for $45) features a majestic tree caught in a ray of sunshine. Blank on the inside and with a yellow envelope.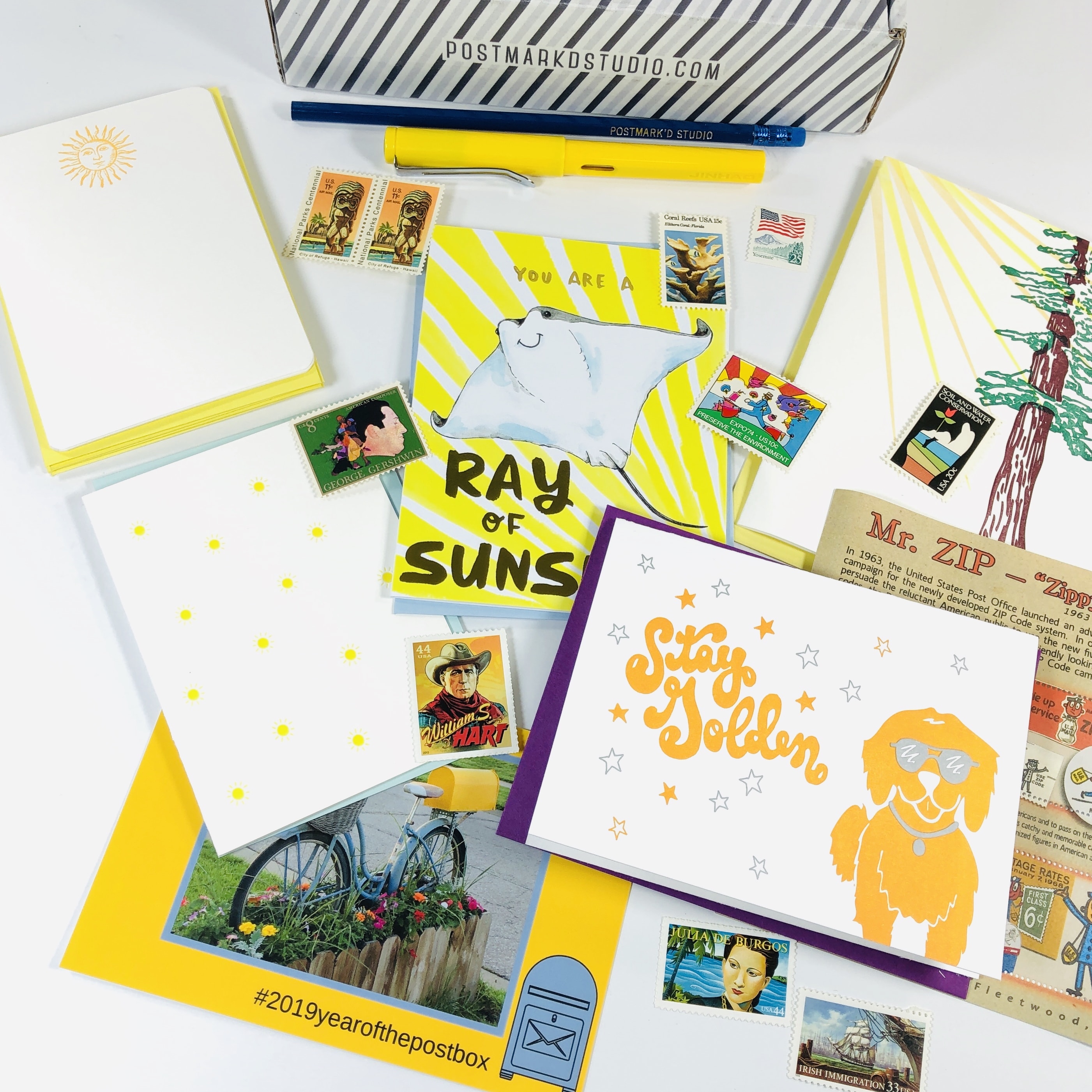 I thought the theme for the March box was a beautiful one! Spring is just about to make its way across the nation and these sunny cards will give a lift to anyone still caught in the grip of winter. The cards are good for a variety of general "just to say hi" kinds of notes, and the vintage postage makes for an interesting and unexpected touch.
What did you think of March's PostBox? Which card was your favorite?