Nicely Noted is a monthly greeting card subscription. With every mailing, you'll receive a collection of handmade letterpress cards plus the stamps to send them. This is art to give away, not to keep! This subscription is absolutely perfect for anyone who wants to start (or continue) sending letters in the mail to family and friends.
DEAL: You can get 20% off from your first month by using the code NICE20.
The packaging is simple, but what's important is that the items arrive in great condition. Everything fits a small white envelope.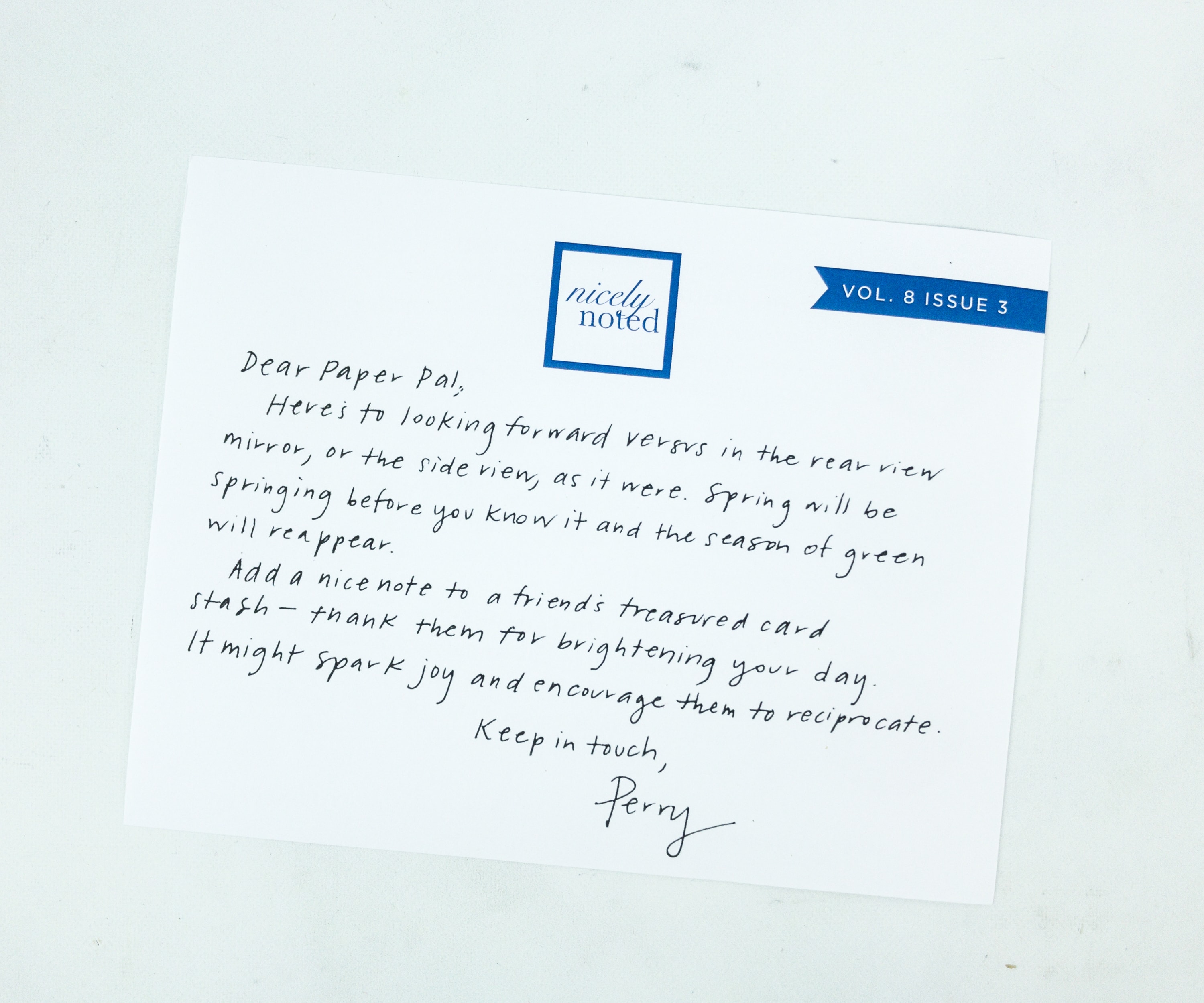 There's a letter from Nicely Noted!
The card features artists behind this month's collection of letterpress cards. It's nice that Nicely Noted introduces their artists and the story behind them too.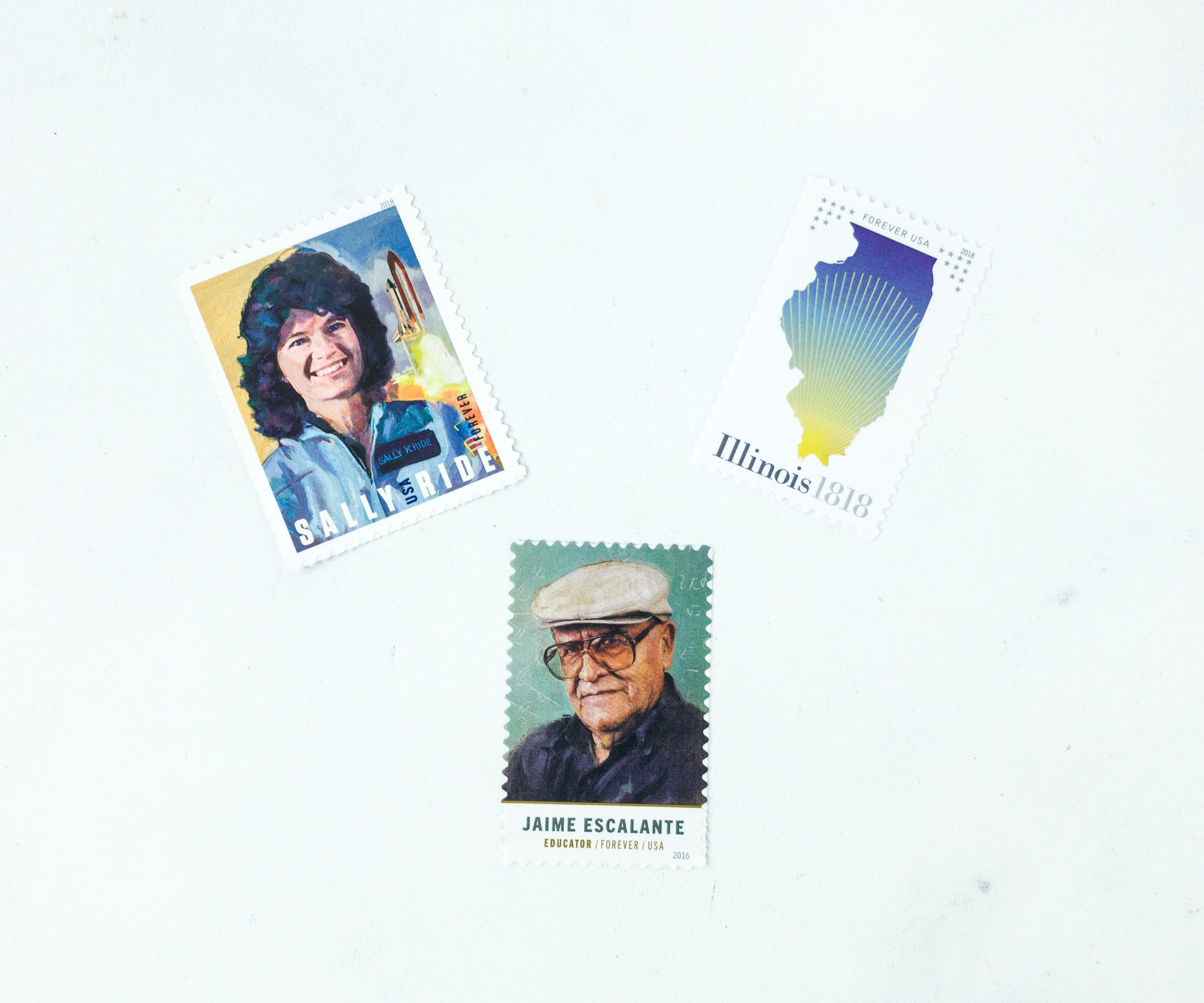 Mail Stamps. With every mailing, you will receive 3 stamps that you can mix and match with the cards.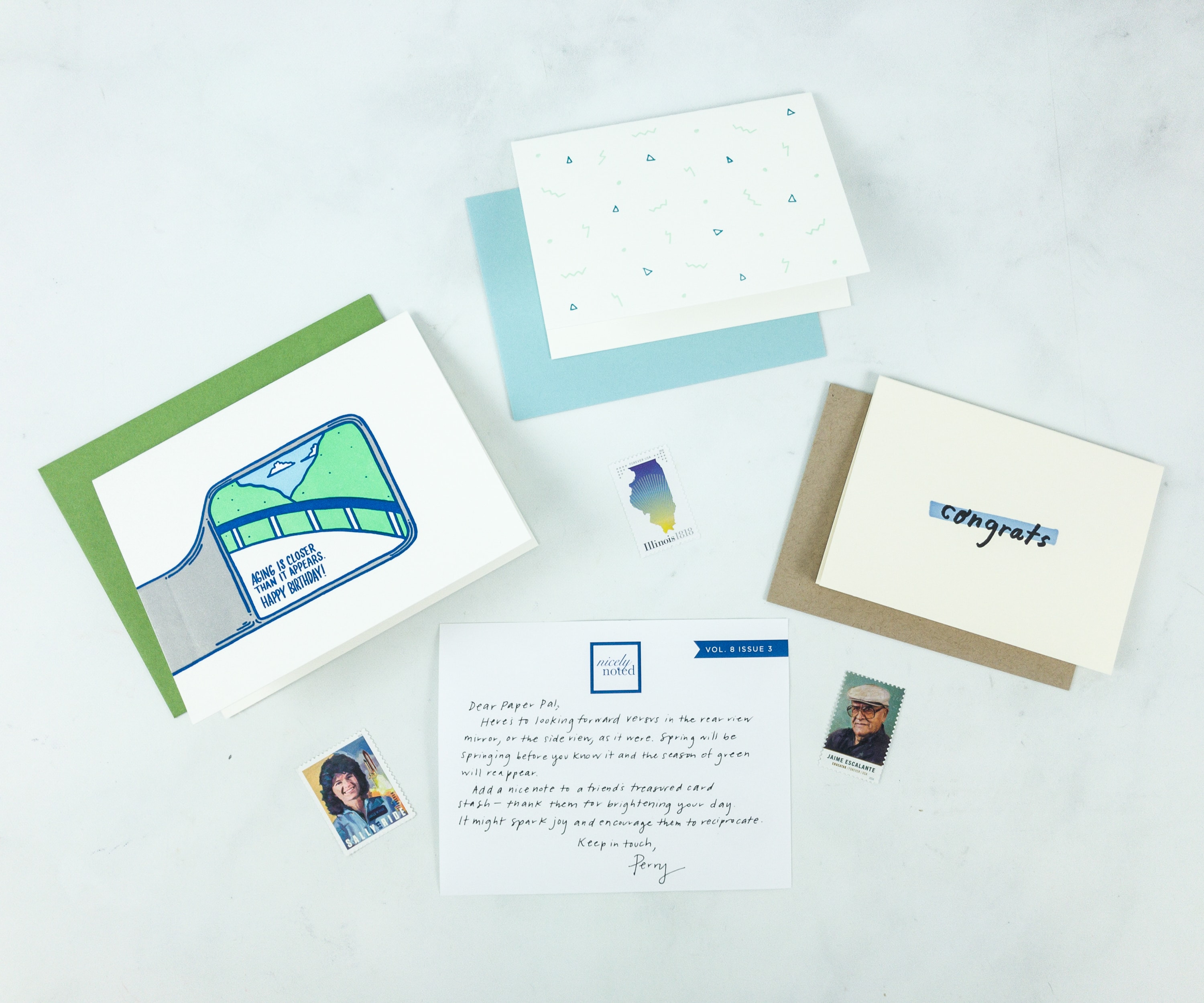 Everything I received this month!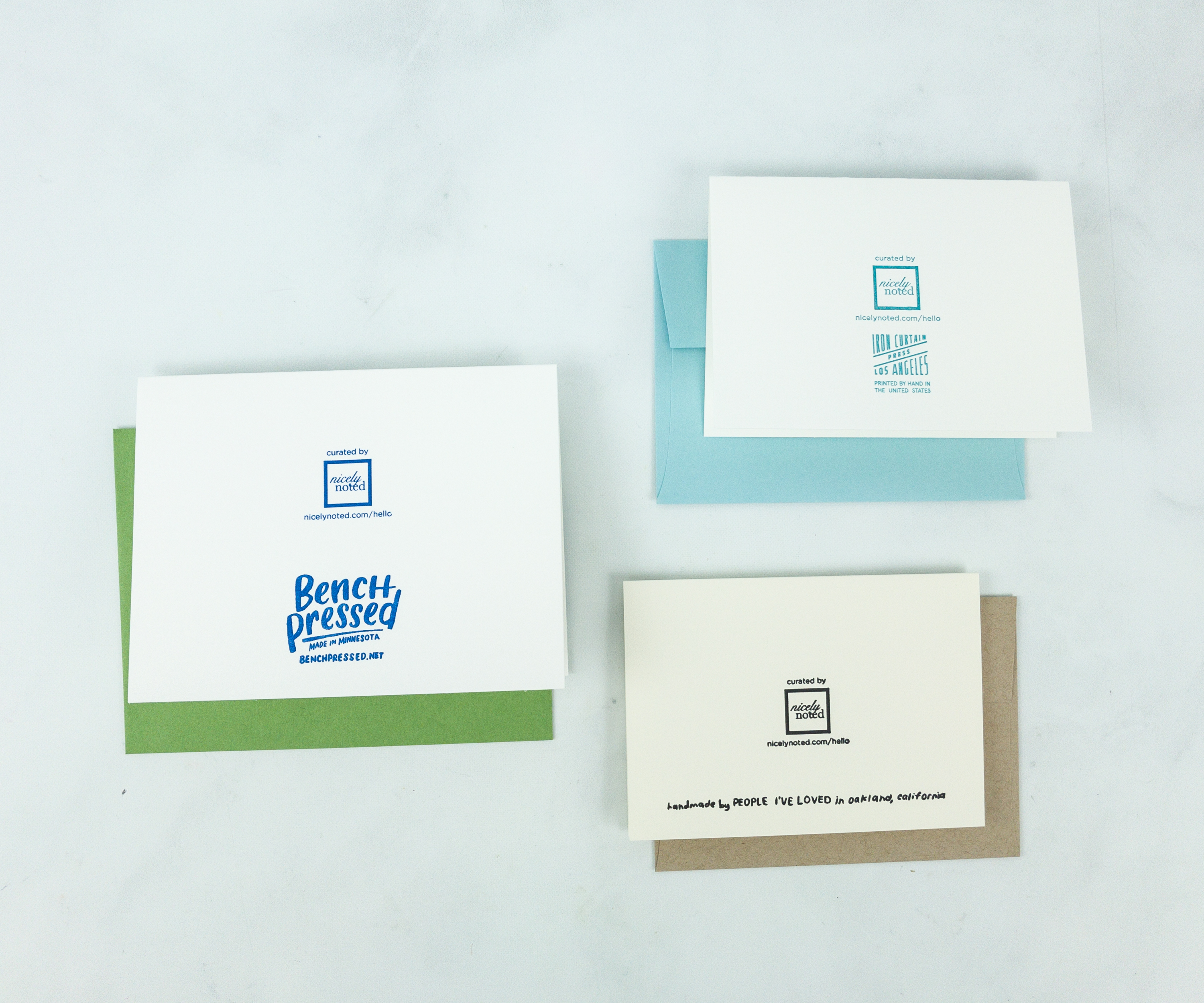 Each card comes with a corresponding envelope. They are color coordinated too!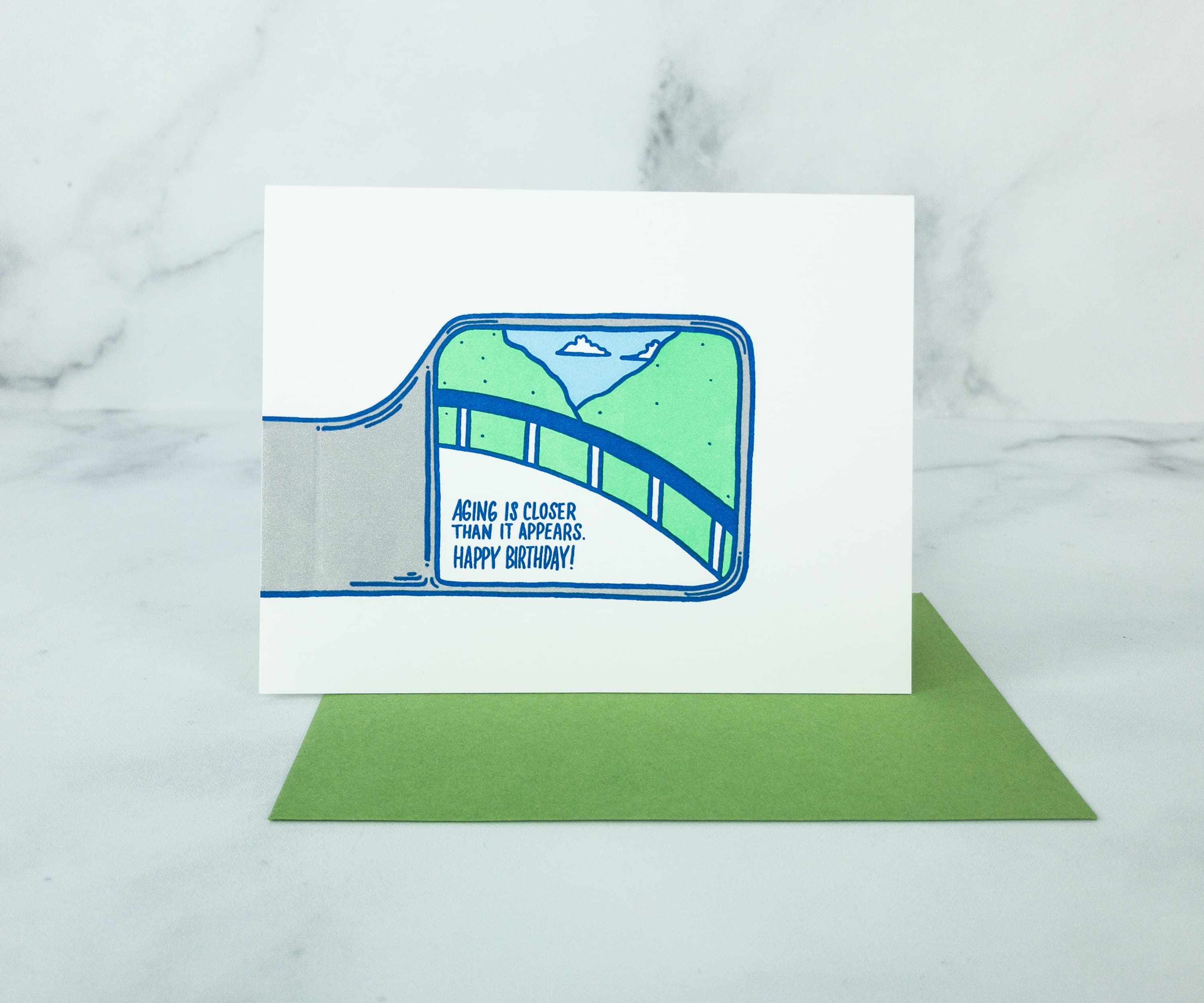 Bench Pressed Rearview Card ($5) Receiving a good-humored card like this one for your birthday is priceless. So, I am sending this to a friend who will be celebrating hers, soon. I can imagine how this card will make her giggle!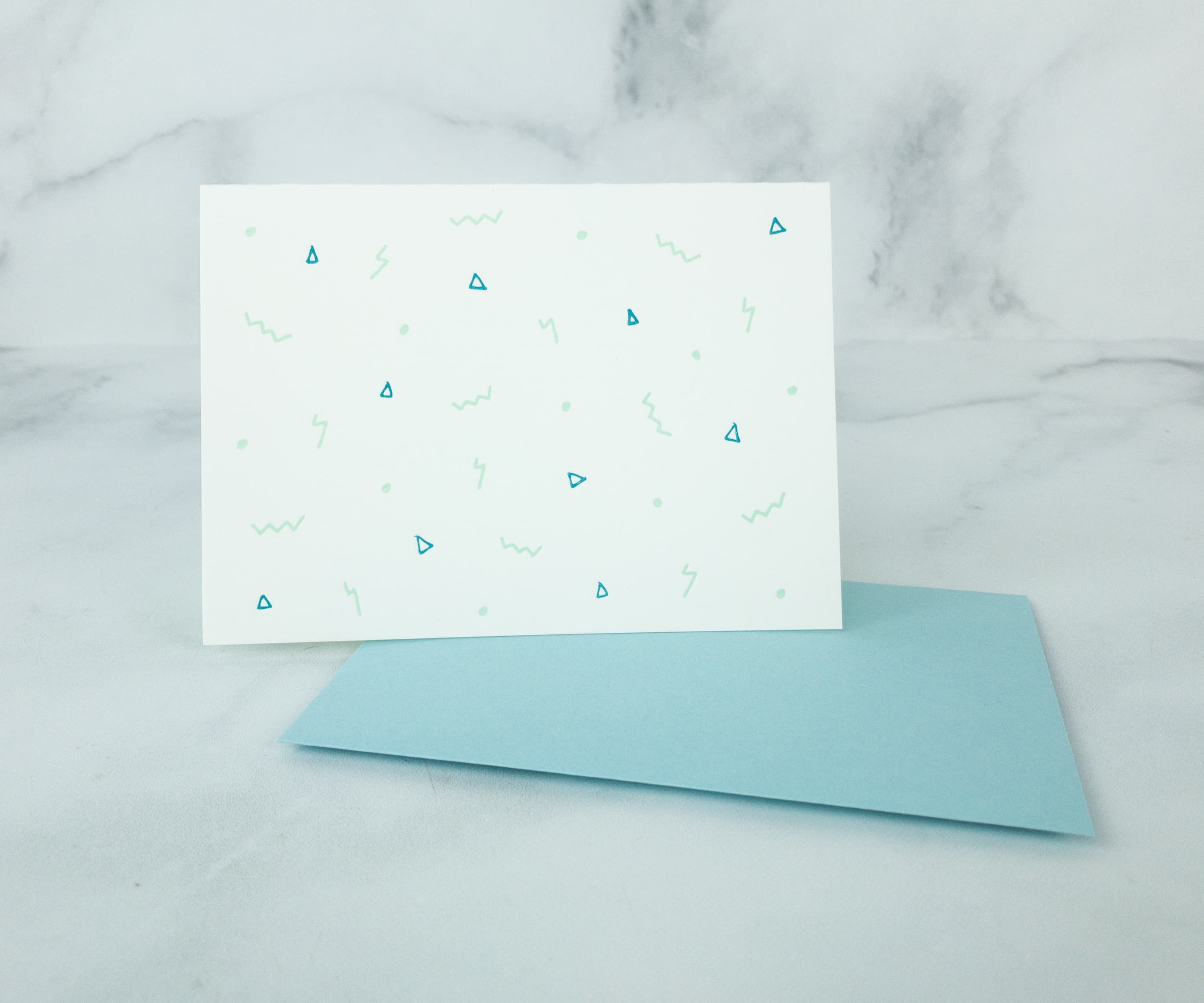 Iron Curtain Press Card.  This confetti card is appropriate for all kinds of celebration. Whether it's a birthday party, wedding, festival, congratulating someone or whatever the reason is, you can never go wrong with this fancy, practical card.
Nicely Noted Congrats Card. Since March is graduation month, this card is just the right one to send out to our graduating relatives or friends. But then again, the word "congrats" can be interpreted in so many ways – for any event that's celebration-worthy!
I love sending and receiving cards. They are just so heartwarming. In this age where technology is taking over, making time to write a letter to someone can be considered an effort. For me, nothing beats a card with handwritten, meaningful notes. Through Nicely Noted's well-designed cards and free stamps, I can always send my love to the people I care about. I am so happy with this subscription!
What do you think of this month's cards?