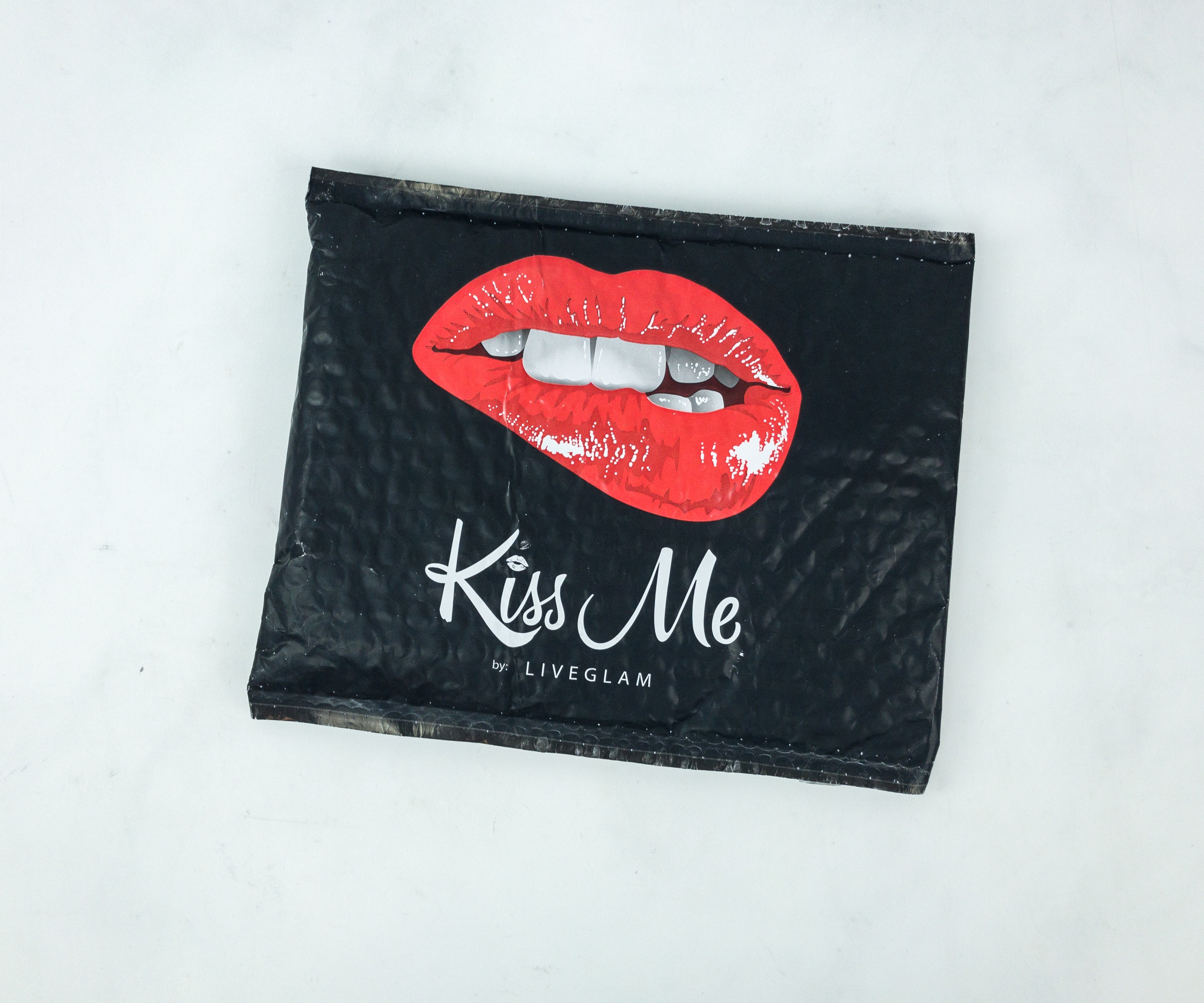 The KissMe Lipstick Club is a monthly liquid lipstick subscription from LiveGlam. Every month for $19.99 you'll receive 3 new exclusive liquid lipsticks – all long-lasting, highly pigmented, and deliciously scented!
LiveGlam also offers the MorpheMe Brush Club + ShadowMe Eye Shadow subscriptions.
This is the review of the Hot Commodity Exclusive Bundle. If you are interested in getting the subscription but not feeling the regular collections, you can use the new feature, and swap out your March lippies for this custom KissMe bundle "Hot Commodity" featuring 3 of Kiss Me's past most popular shades.
DEAL: Get a FREE lippie with any subscription plan during the sign-up process! You'll also save $10 on a 6-month plan or get a free month with an annual subscription! Just use this link to activate the offer! You can save 10% in the shop with coupon code HELLOBOXES.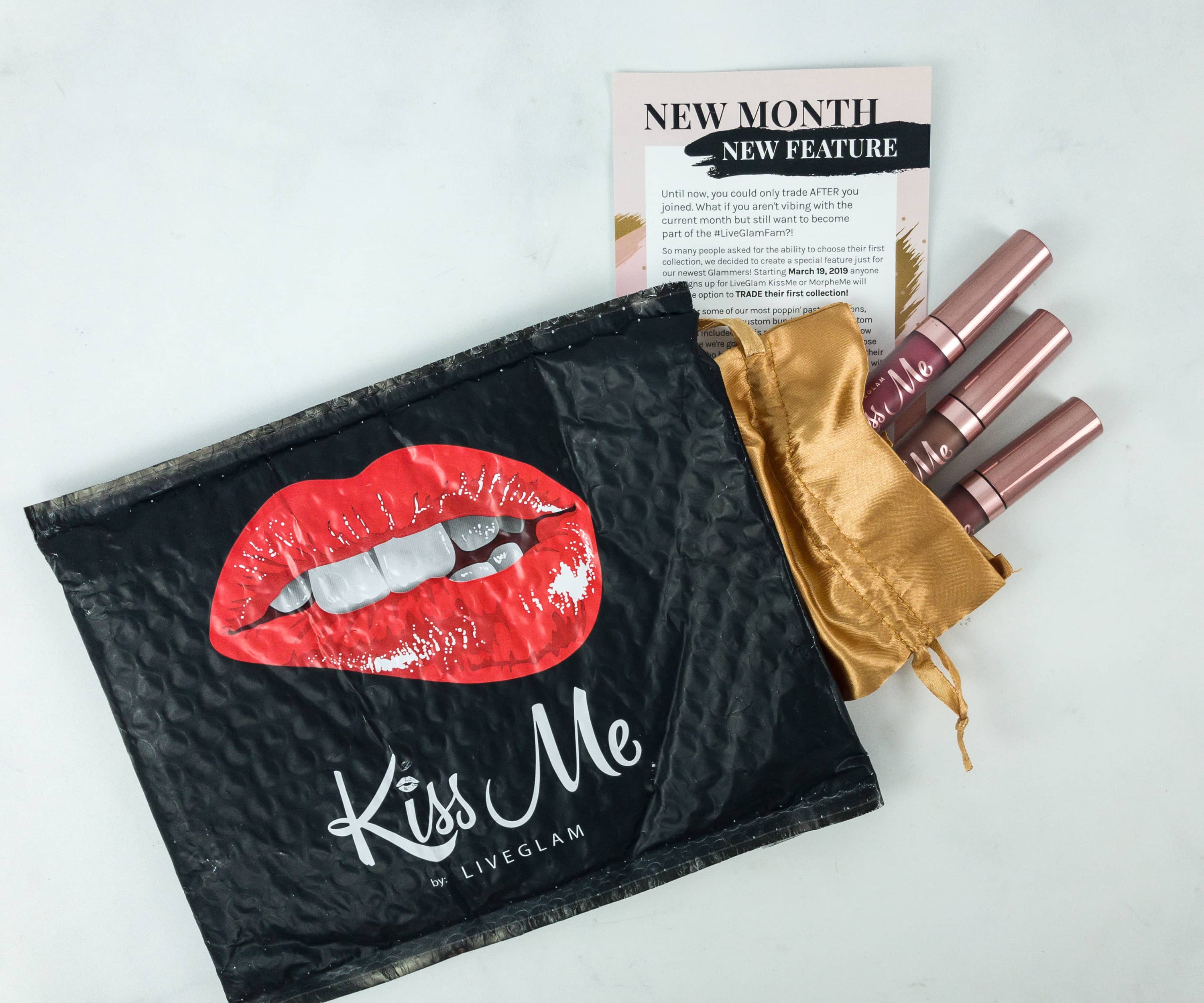 The lippies came securely inside a bubble mailer.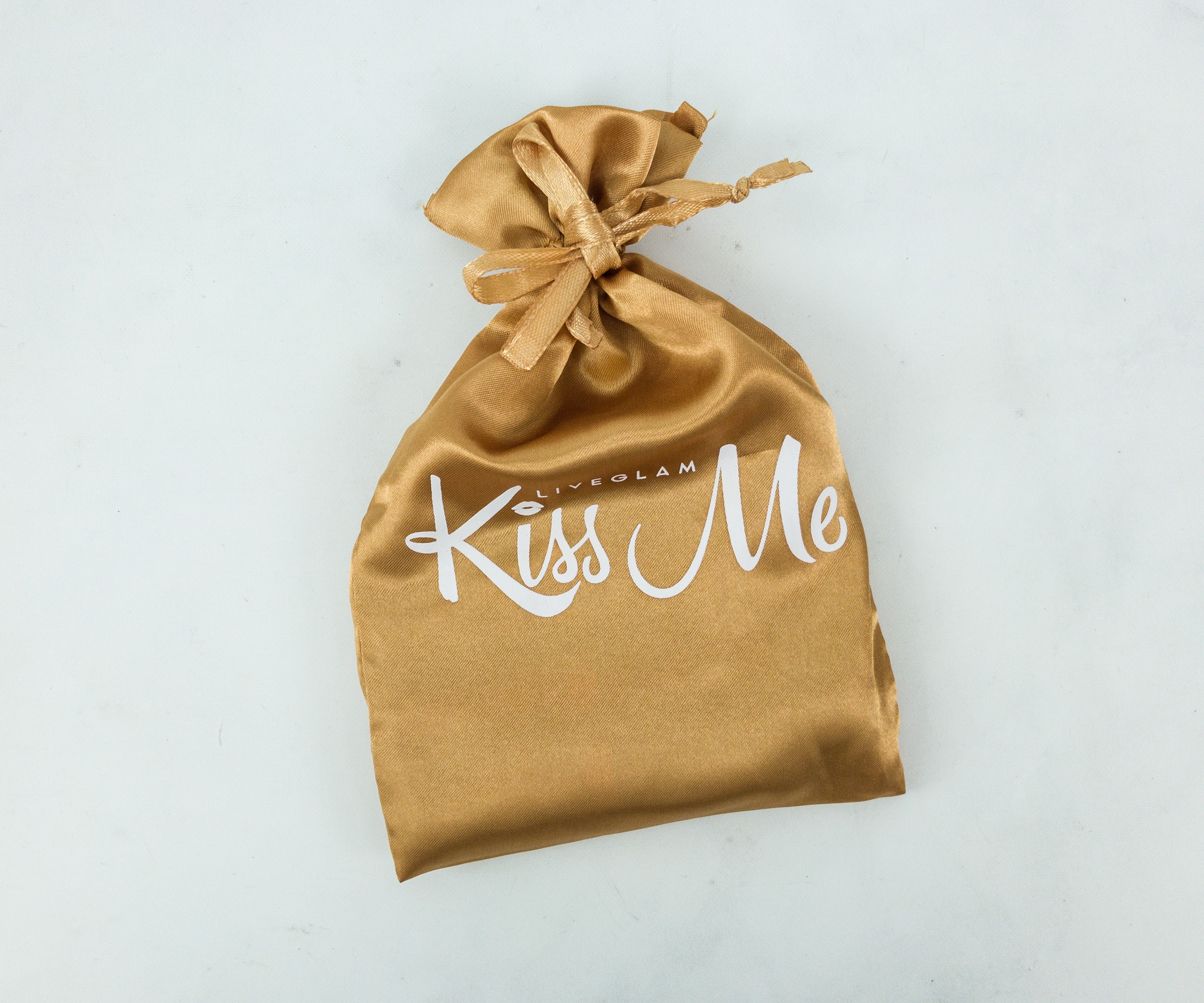 I love the satin pouch where the lippies are stored because it is reusable.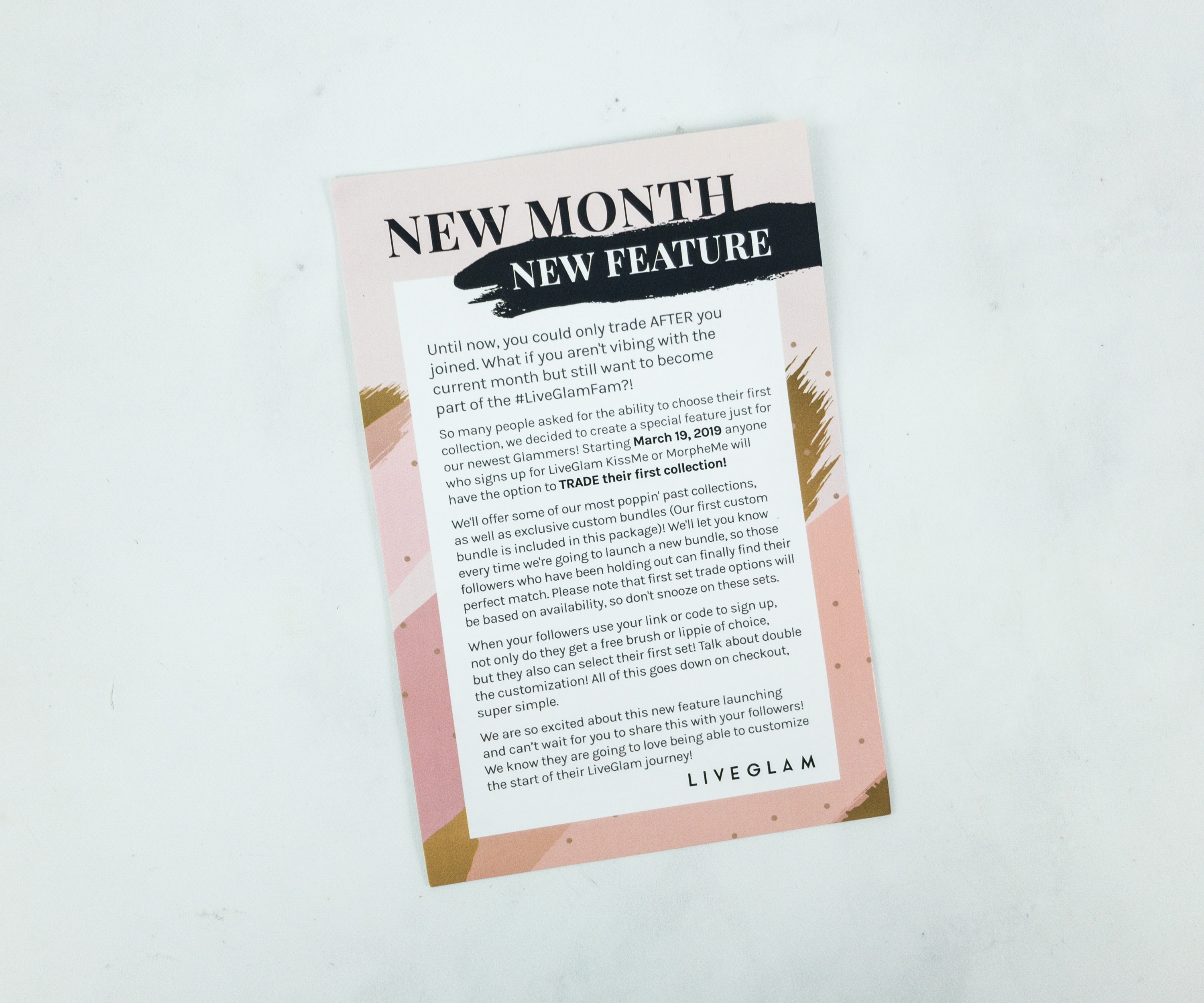 This card elaborates on Live Glam's new feature and it's all good news! Starting this month, anyone who signs up for LiveGlam KissMe or MorpheMe will have the option to TRADE their first collection!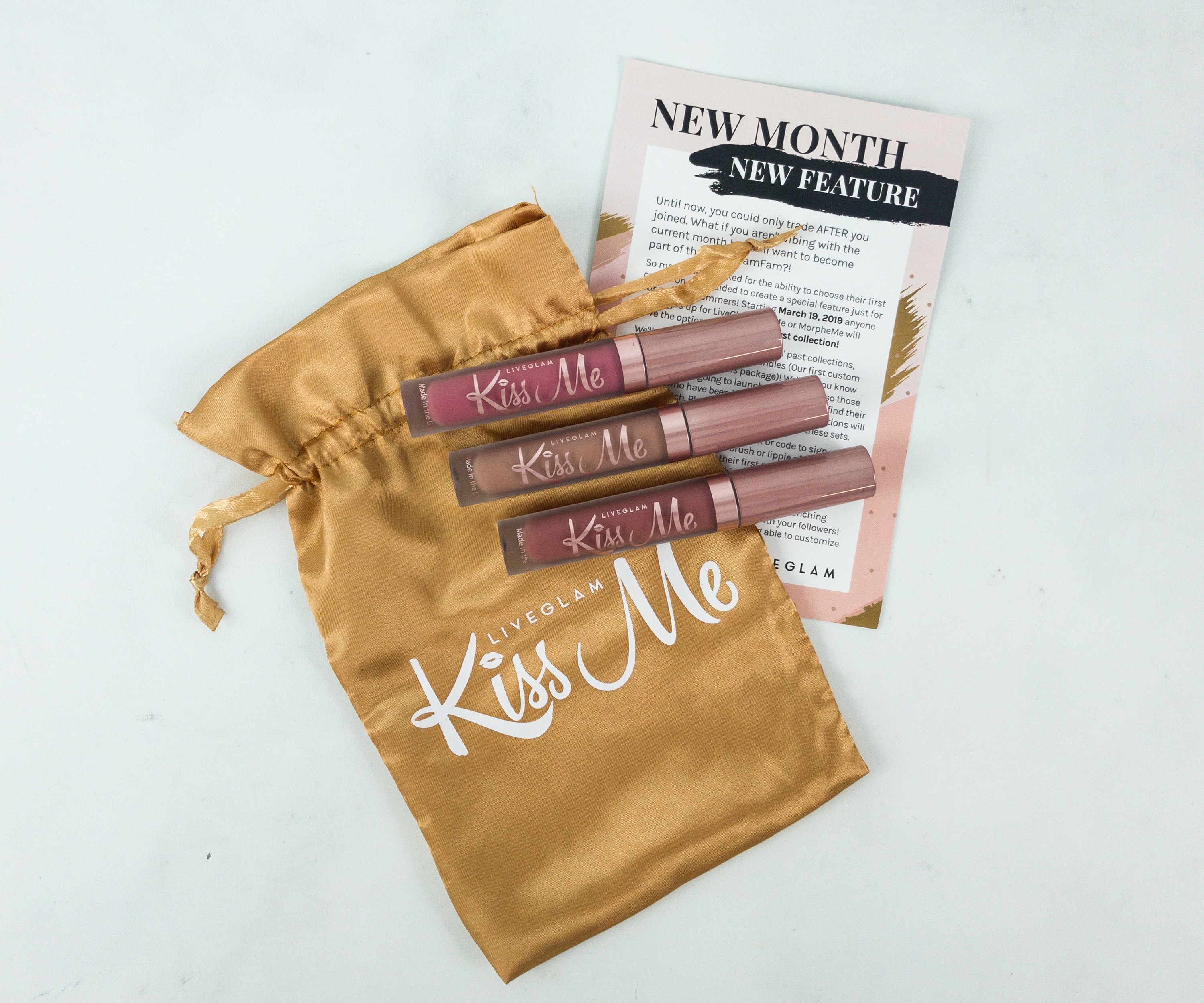 All the lippies for this month!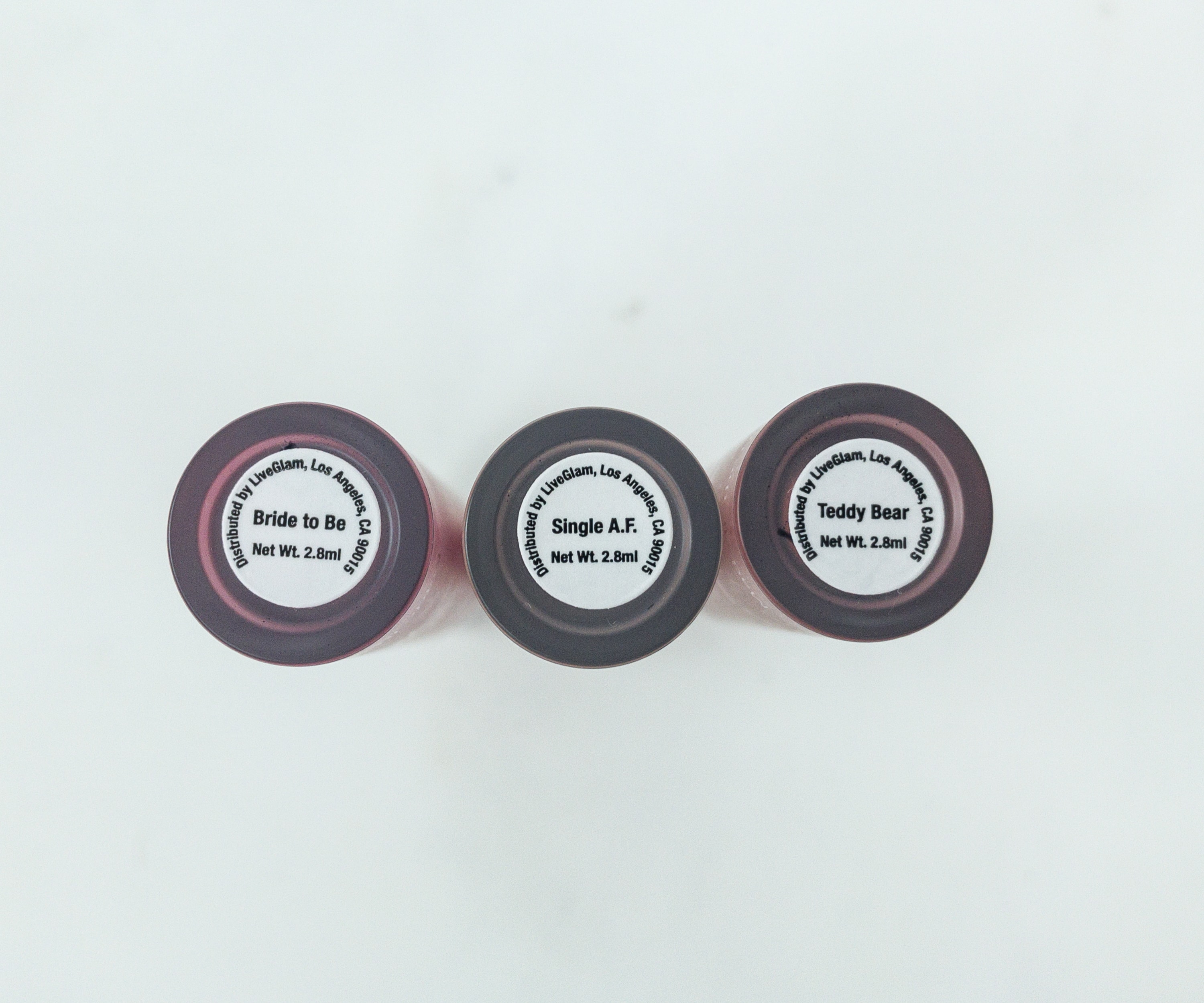 The names of the shades are a take on the stages of a blooming love story-from being single (Single A.F.), to courtship (Teddy Bear), to marriage (Bride to Be)!
Bride To Be. This shade is a gorgeous nude rose that will complement a bold or natural eye. It's also perfect for a bride to wear on her special day because it's smudge and kiss proof!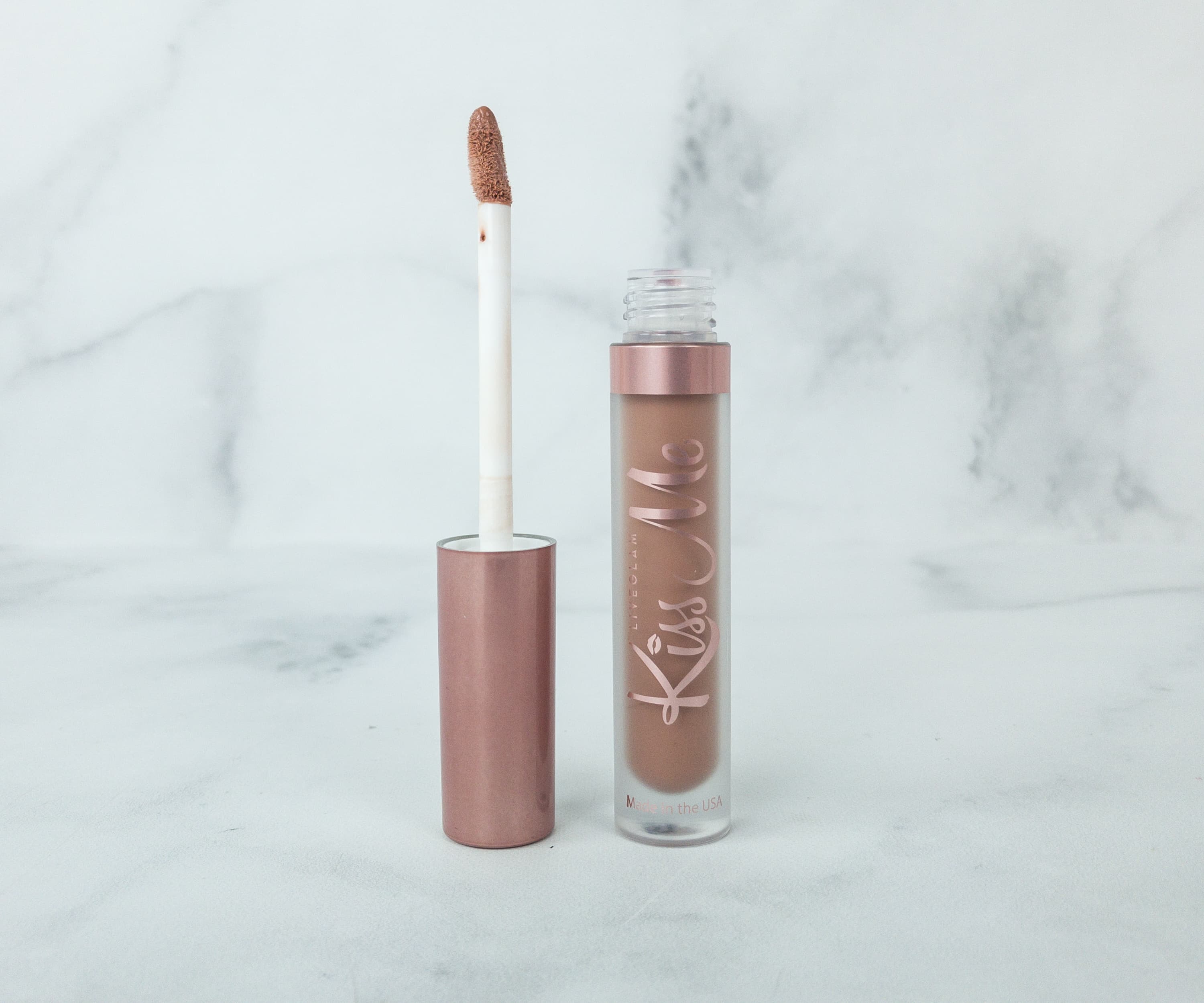 Single A.F. It's time to grab some attention with this nude gloss. It leaves my lips with a beautiful sheen, a final touch that can make heads turn.
Teddy Bear. It sure makes me feel extra cuddly! This soft, cappuccino colored lippie snuggles up to the lips and gets me ready for any adventure!
With its well-pigmented formula and lovely scent, it's impossible for me not to fall in love with KissMe lippies. This exclusive bundle featuring past popular shades didn't disappoint as well. After the long winter, I am now ready to spruce up my look using all these lippies. Two gorgeous mattes and one versatile lipgloss is definitely the perfect combination!
Any thoughts on this month's colors?