Flair & Paper is a monthly subscription of stationery and greeting cards. Each box costs $19.99 and contains 4 to 5 greeting cards and 1 to 2 stationery items.
DEAL: Get 50% off your first box when you sign up for a 3, 6, or 12-month subscription! Use coupon code WELCOME.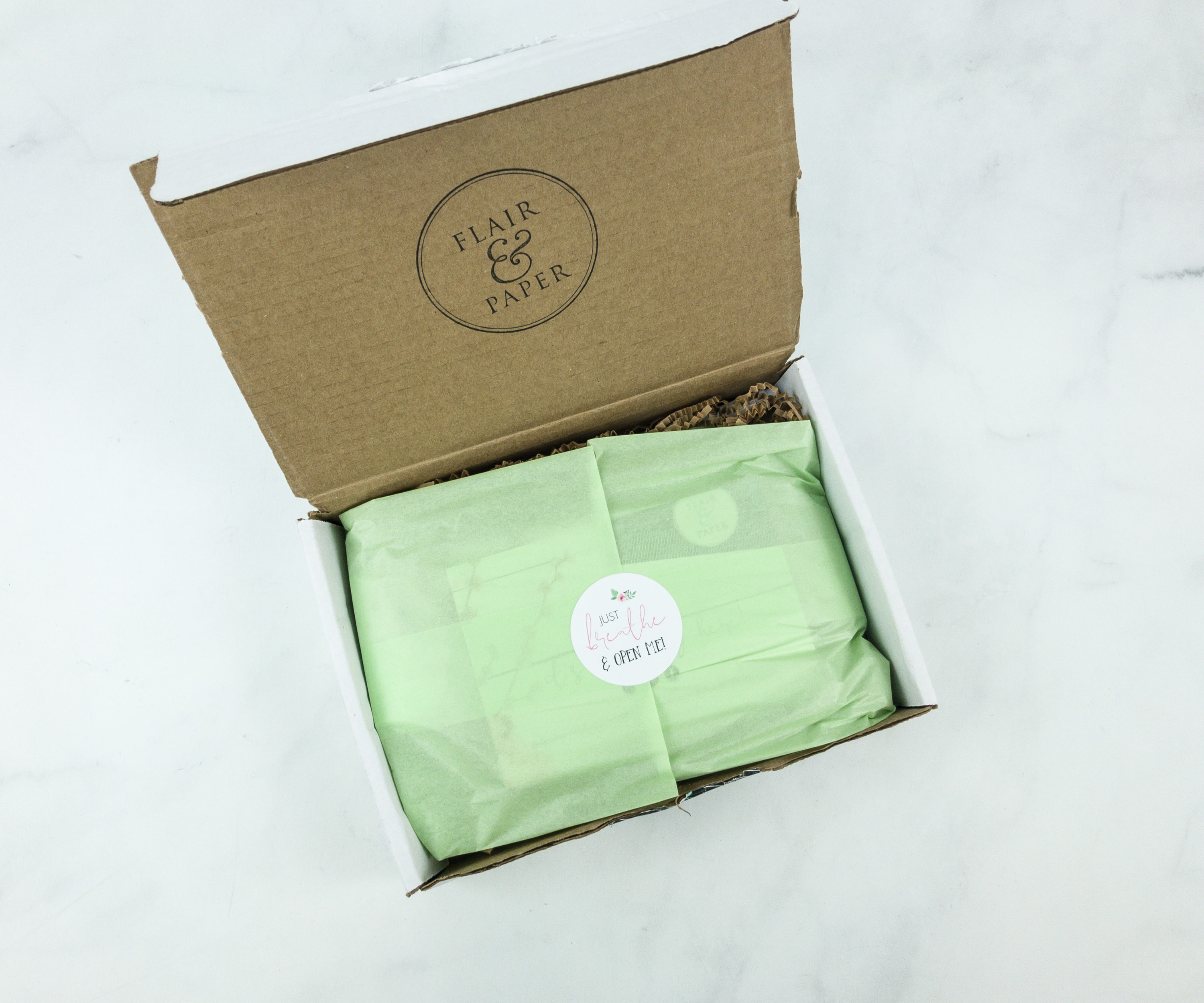 The items were wrapped in green tissue paper and sealed with a sticker.
There are also squiggles that keep the items in place.
The simple and dainty aesthetics translates on the information card.
This month's theme is Just Breathe! I love the layout! We've got greeting cards, mini notebook set, a list pad, and a poppin' pen, I'm excited!
Everything in my box!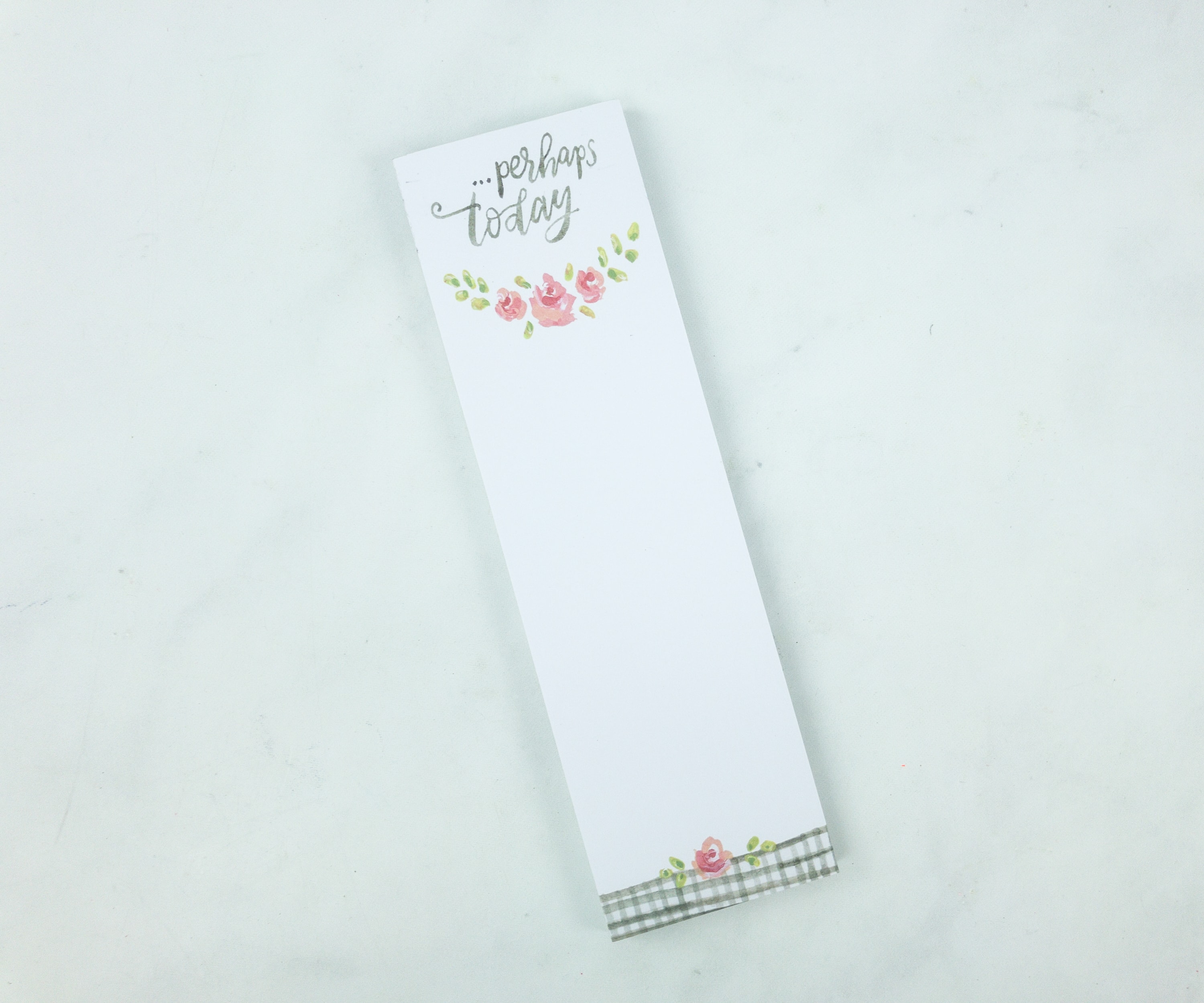 Perhaps Today List Pad. Nothing beats the feeling of crossing out my to-do list throughout the day. It makes me feel productive and fulfilled that I'm getting things done. This list pad is definitely going to be useful in keeping track of my everyday tasks!
It has two reliable magnets at the back if you want to hang the notepad somewhere it can be easily seen.
Poppin Pen. It's a minimalist pen! It's an effective one to use too.
The ink just glides on paper. This can be my go-to pen now. We love Poppin!
Mini Notebook Set. I just love the feminine and chic designs of these small notebooks!
I love the quality of print and the colors are so easy on the eyes – it's de-stressing. They are very handy too.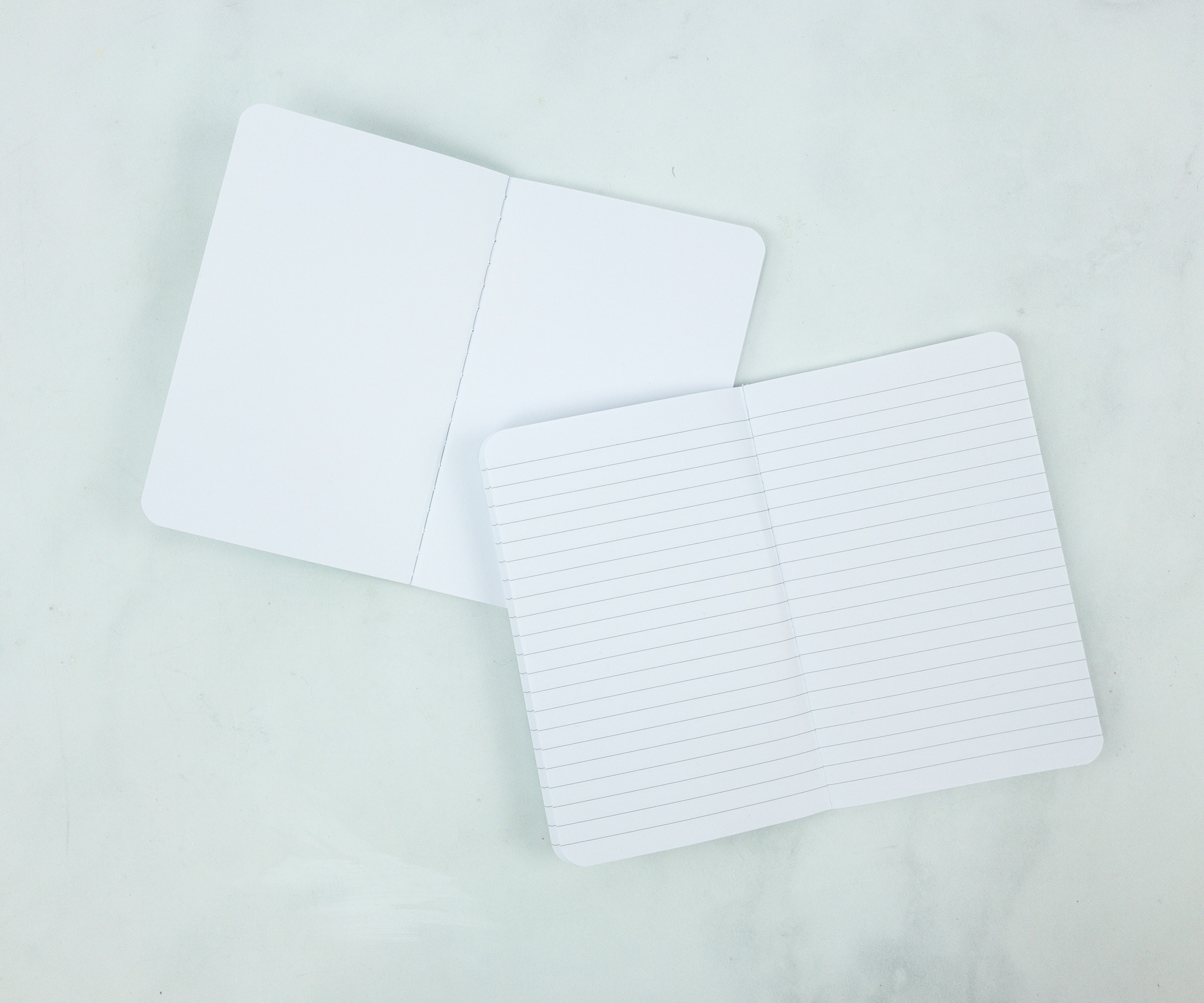 Talk about variety! These are good ways to express ideas as one of them is blank and one has lines on it.
March Calendar. Wow, it's March already? I got a small March calendar page that I can easily pin somewhere near my desk or secure by a magnet on our refrigerator door. I like the reminder to "just breathe."
All the cards were neatly wrapped.
I loved that some of the cards have designs peeking at the back. As usual, they all come with envelopes too.
You Make Every Day Better Card. You can make someone's day with this card. It's just pure good vibes. I like the touch of florals and the neutral colored pattern surrounding the text.
You Really Are Amazing Card. This card is perfect for celebratory occasions of a job well done, like a project you and your colleague accomplished, etc. It's a fresh way to say congratulations! The floral border is just fantastic!
Just Breathe Card. This card also reminds us to just breathe, and the design is also apt for that purpose. Looking at it calms me somehow and I hope the receiver will feel the same way too!
You Are So Lucky To Have Me Card. I love this card! I can totally give this to my husband and have a laugh.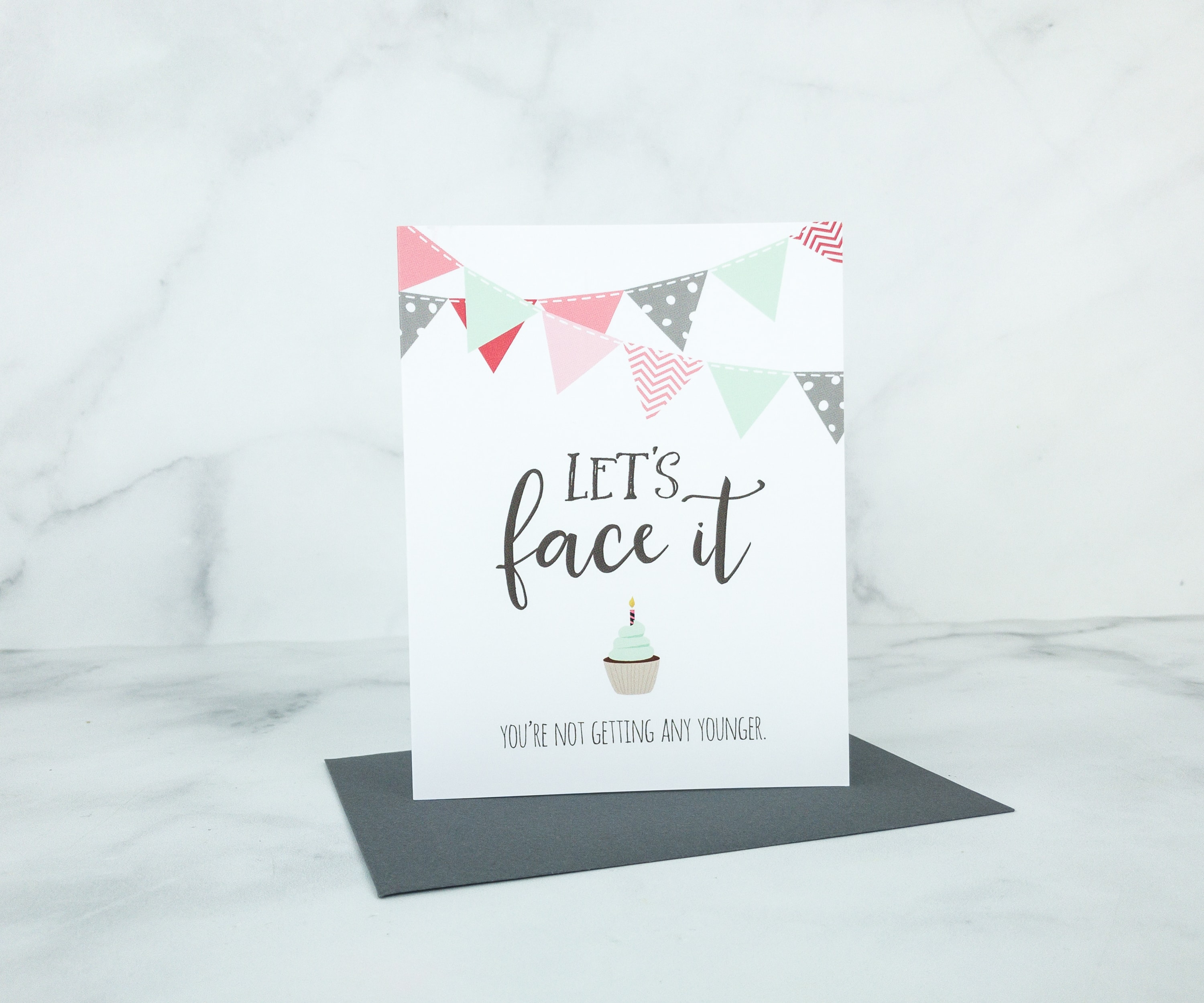 Let's Face It Card. This birthday card can look innocent but savage at the same time! Good thing, I know a friend who will have a good laugh if she receives this card on her special day!
The Just Breathe theme is spot on because the designs are just relaxing to look at. I love the soft colors, florals, and simplicity of the designs. Everything in the collection is cohesive and complement each other. The cards are special because you will be deceived by the cookie cutter images but the messages have understated humor that adds flair and sass to them. Expressing oneself doesn't have to be serious all the time. It's a modern take to giving cards. It is more specific and you can immediately think of someone you can give the card to. This box is a hit!
What do you think about Flair and Paper box?