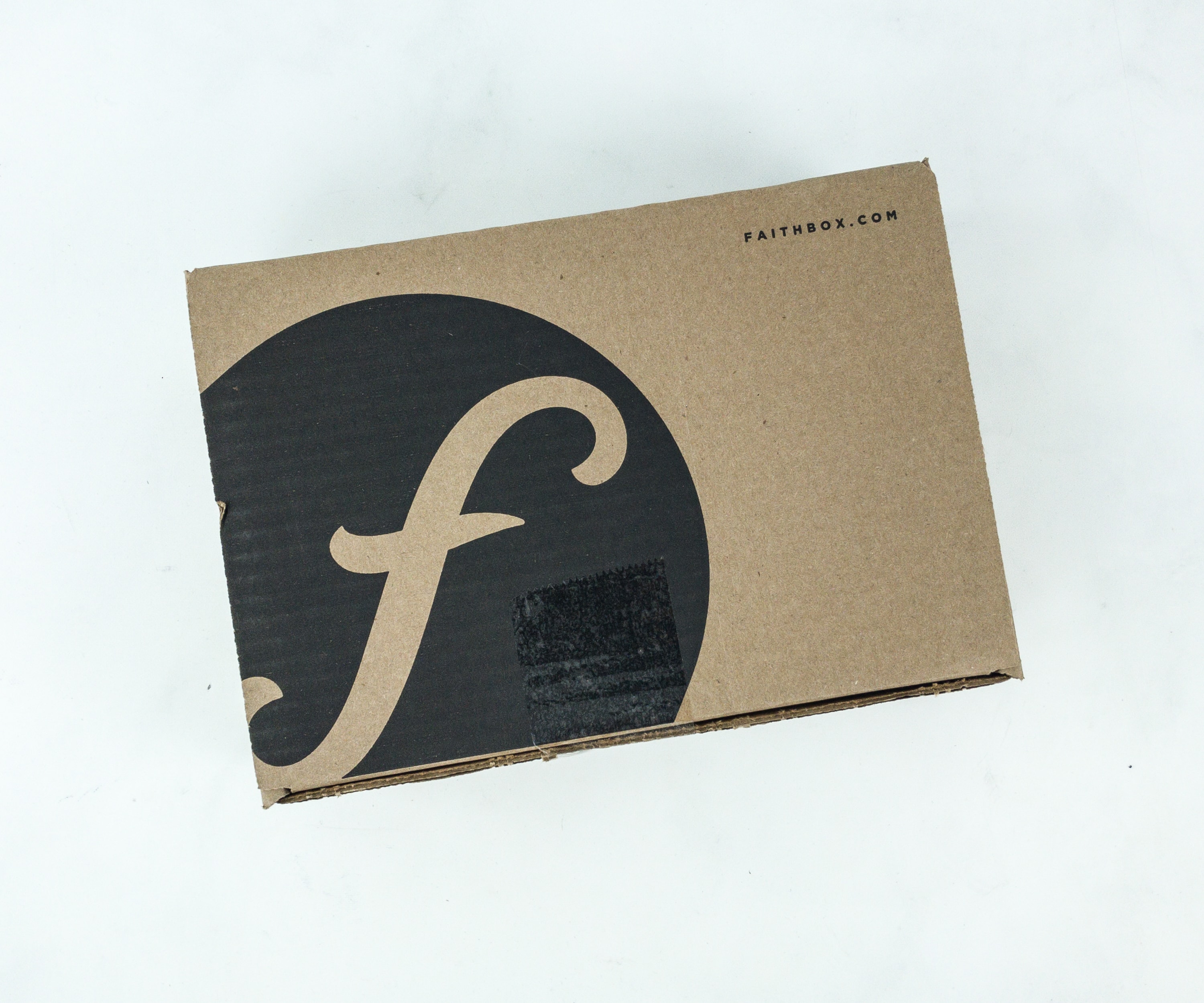 Faithbox is a monthly subscription box that sends out devotional, inspirational and hand-picked products that do good. The box costs $25 per month + $5 shipping, and you can also opt for a 3-month or an annual plan for a lower cost per box. The box inspires daily Christian living by helping you grow in faith, affect your community, and discover products that are made by companies that support a good cause. All the items in the box are made ethically, eco-friendly, and faith-based that you can find inspirational scriptures, challenges, and even seasonal prayers.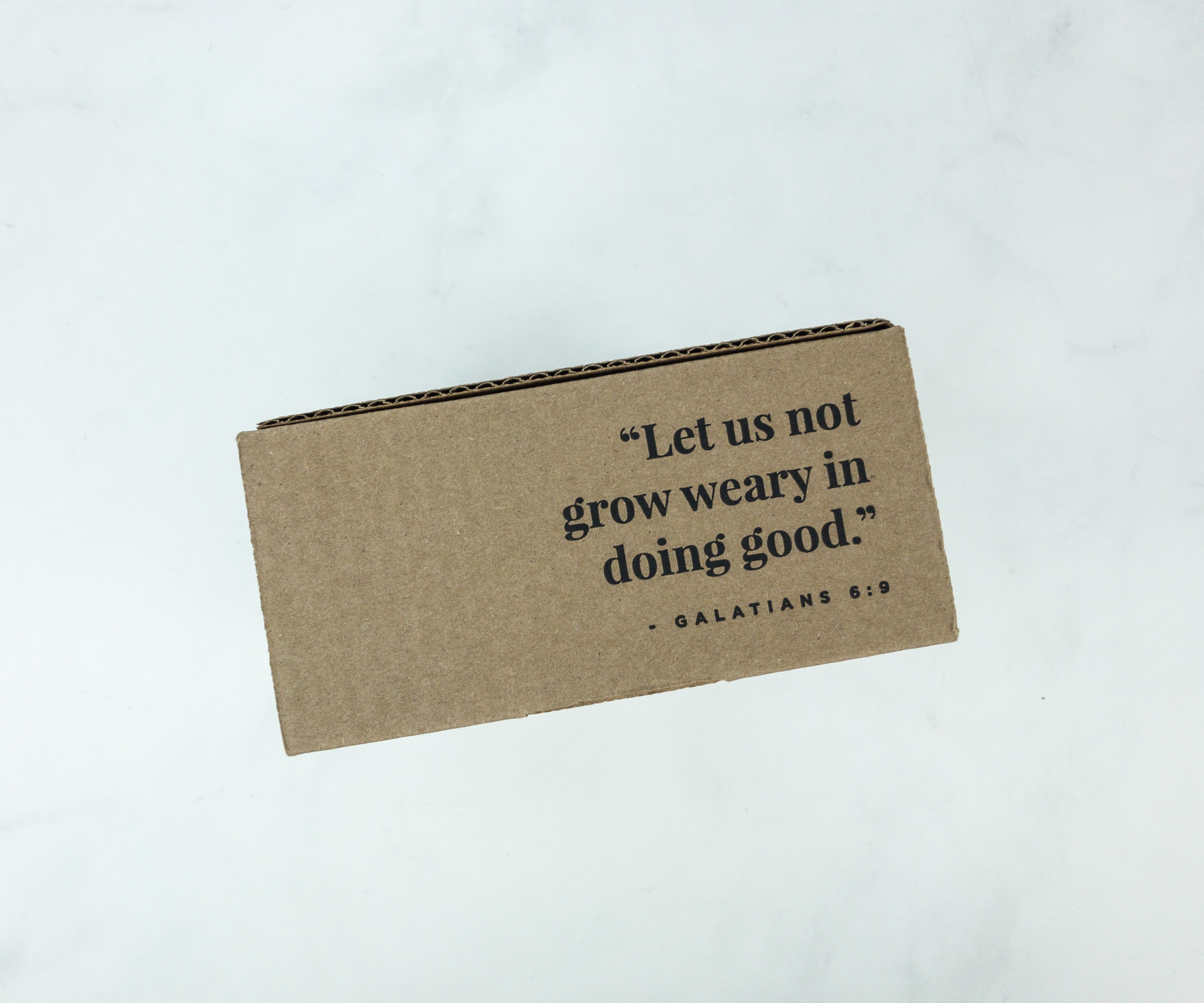 Let us not grow weary in doing good.

– Galatians 6:9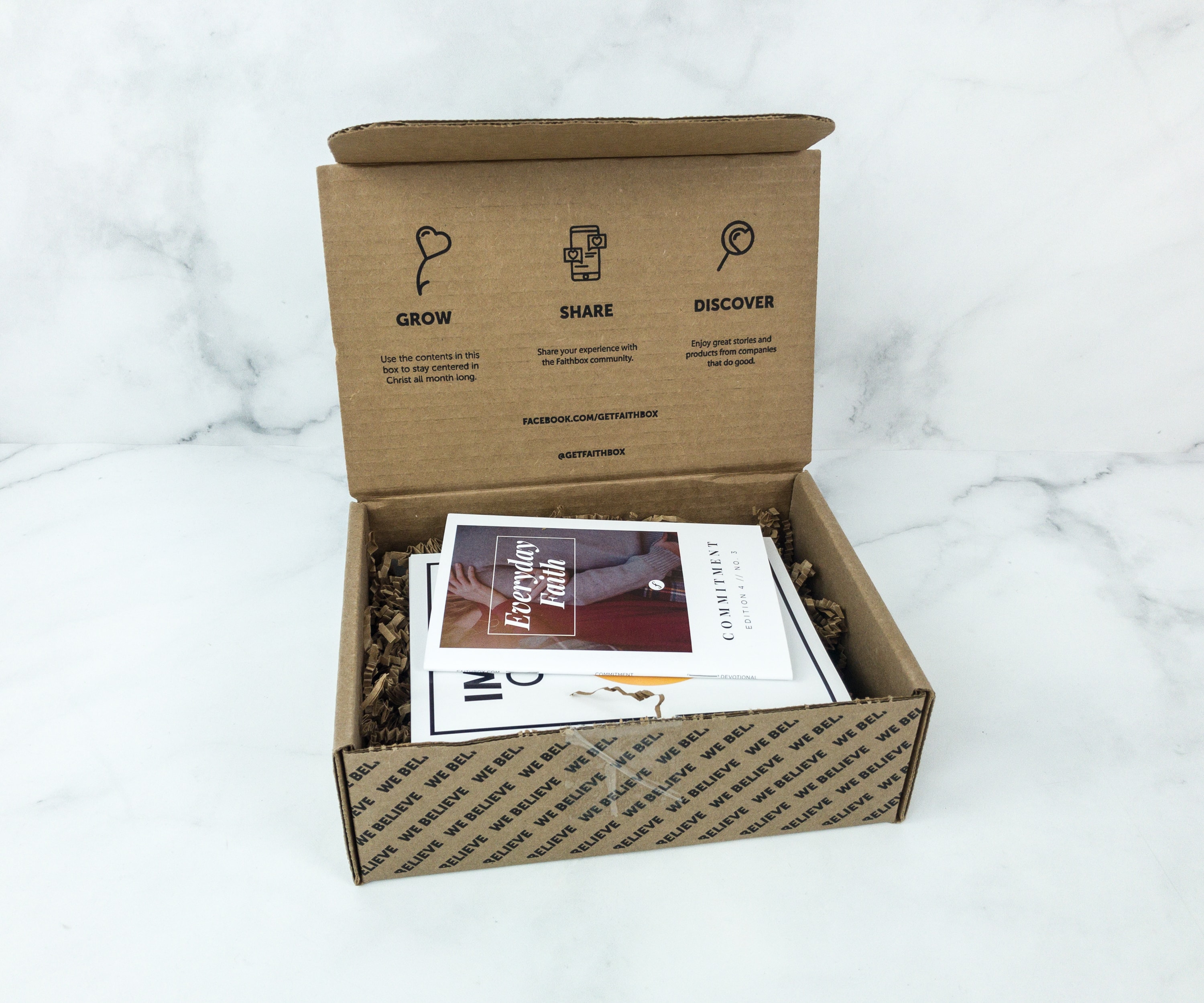 Faithbox will help you reexamine your faith and your relationship with God, ensuring that you are being the very best you that you can be in your walk with Christ.
The contents of the box are protected by lots of brown squiggles.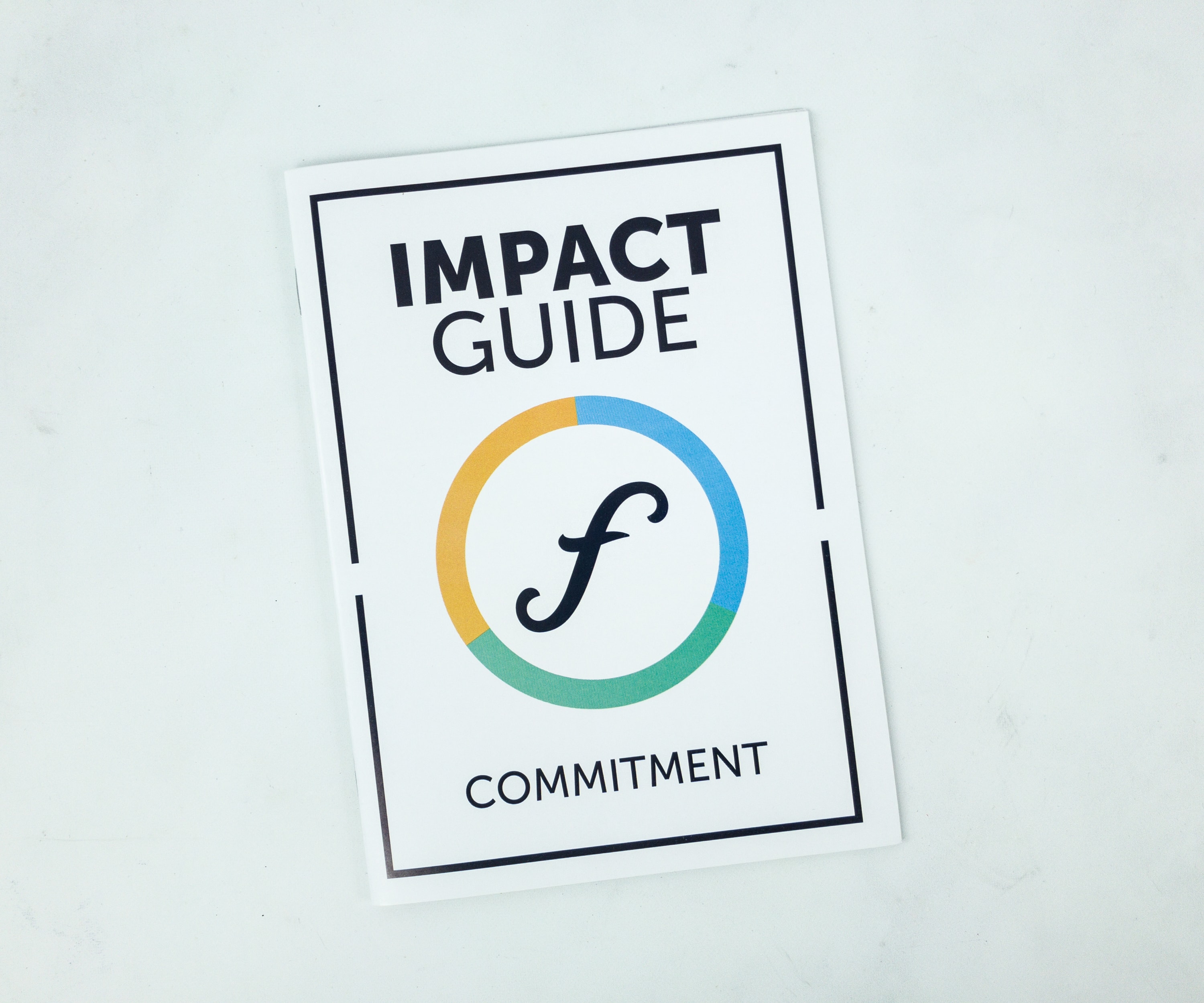 The theme for this month is COMMITMENT. They also included the Impact Guide, a booklet to guide you along in exploring the box and all its contents!
The FaithBox team has a note for the subscribers.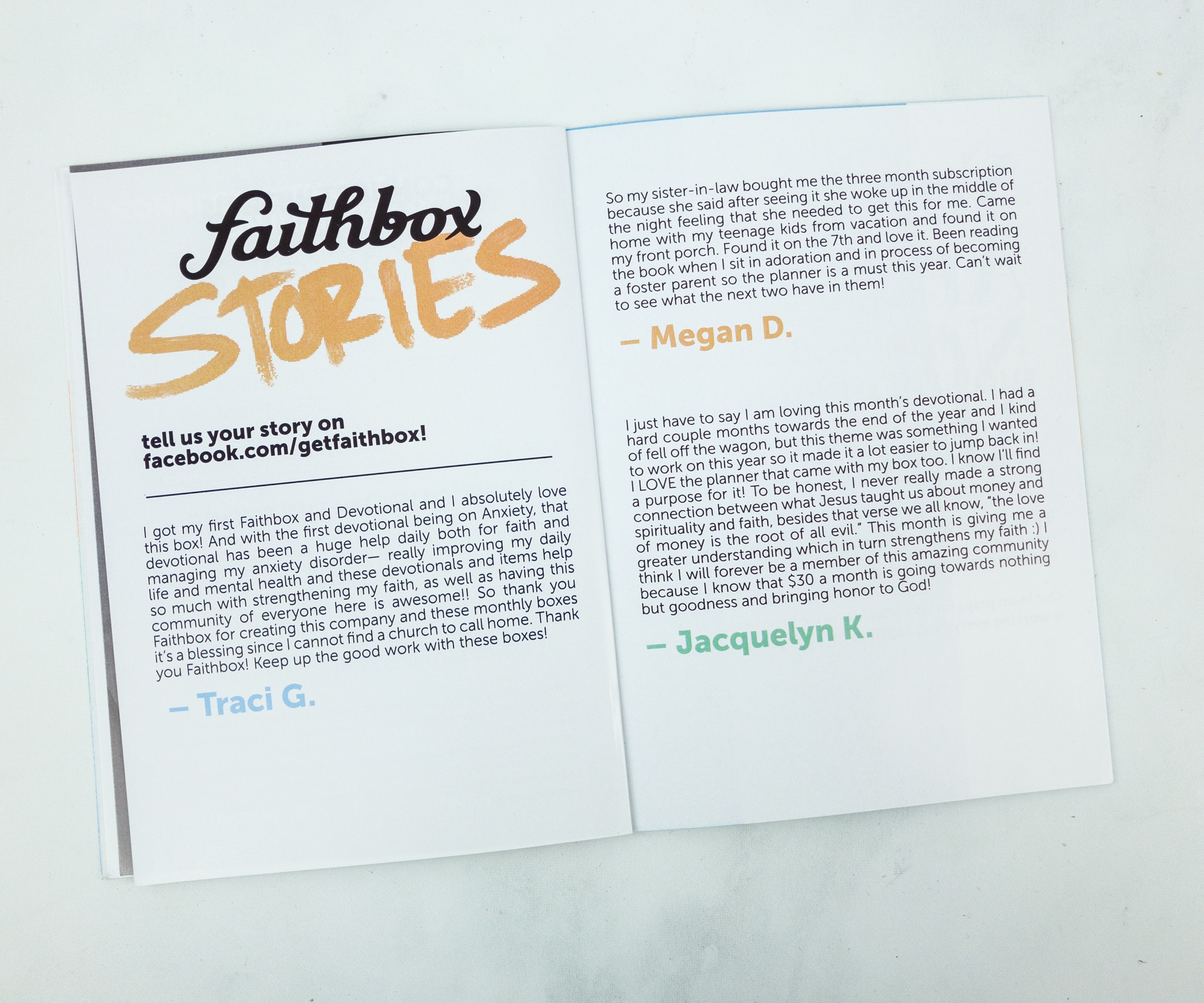 There are also stories of faith that are really inspiring.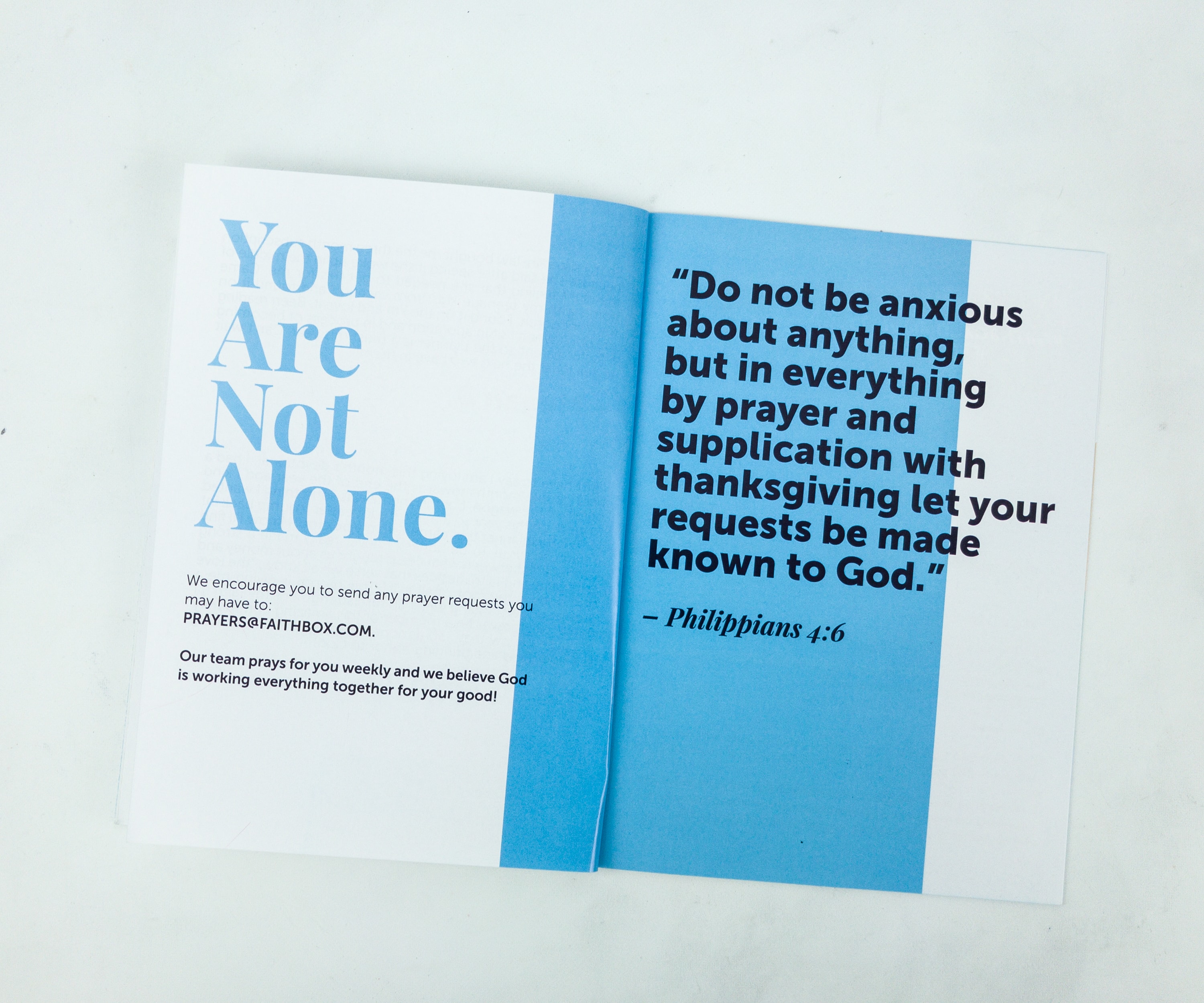 Aside from the theme, it also contains helpful articles and Bible verses to get you going.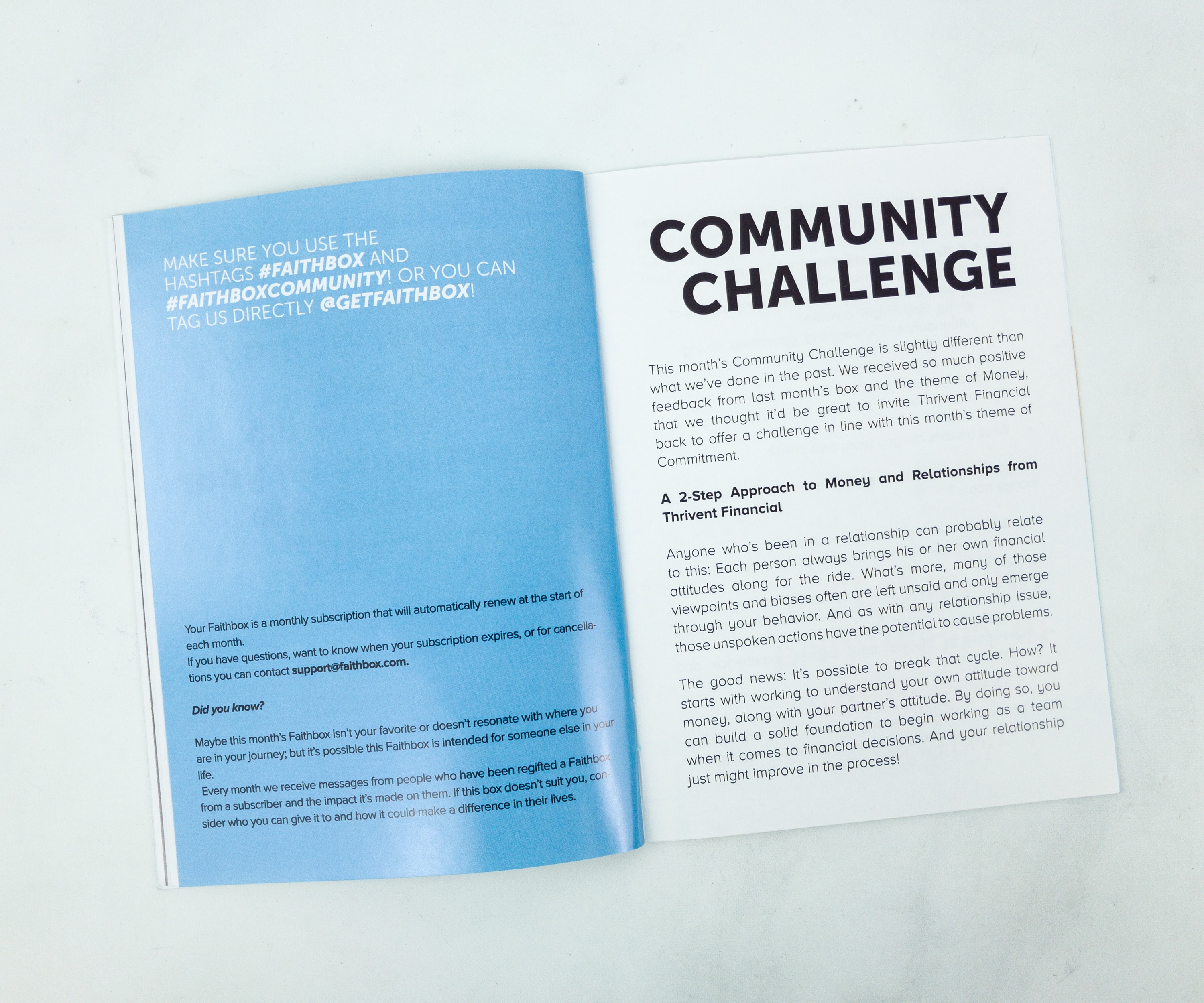 There's even a community challenge where subscribers can share photos.
Everything in the box! This box has items inside to inspire you and it's a simple joy to open the box to see the selection of products and the causes behind them.
BeeLoved Trading Original Lip Balm ($4) The balm is made of all-natural ingredients that keep the lips soft, moisturized, and supple.
They also included a 30% off coupon for all non-honey products.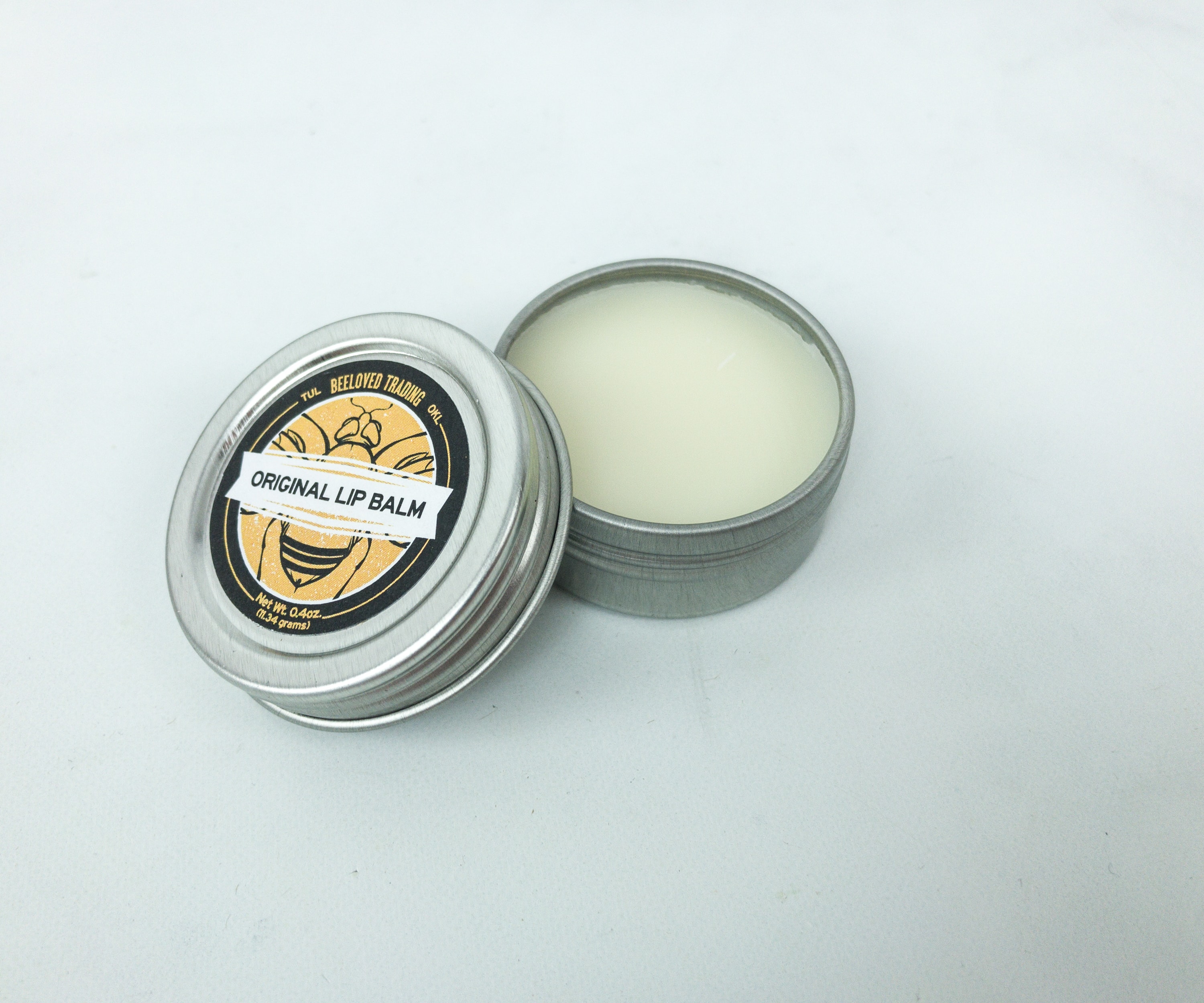 It is made from the finest ingredients, and it's compact so you can easily apply them anytime and anywhere.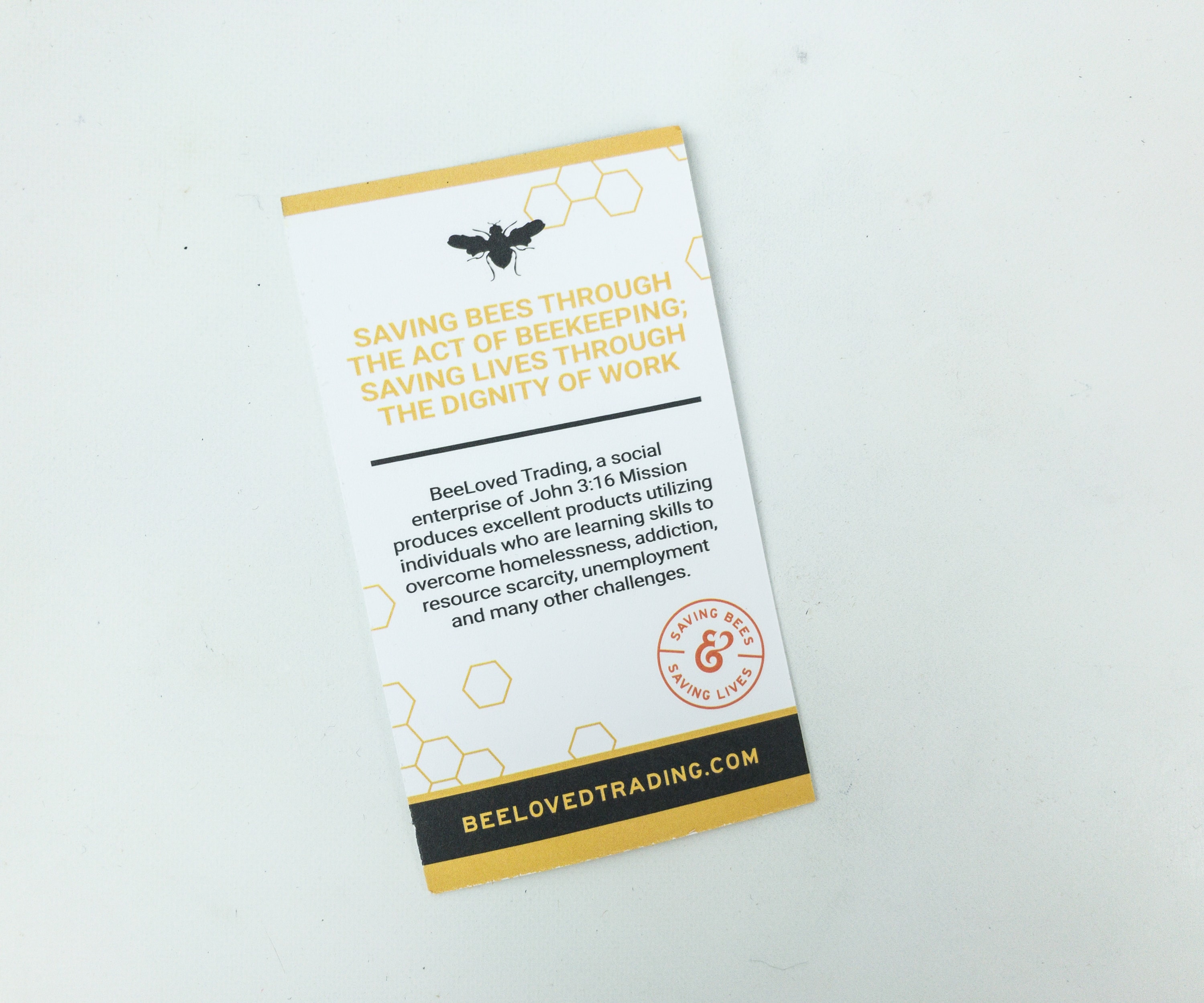 BeeLoved Trading has a mission to save both the lives of bees and people.
All In by Mark Batterson ($12.65)
The Gospel costs nothing.  You can't earn it or buy it.  It can only be received as a free gift compliments of God's grace.  It doesn't cost anything, but it demands everything.  It demands that we go "all in," a term that simply means placing all that you have into God's hands.  Pushing it all in.   And that's where we get stuck―spiritual no man's land.  We're afraid that if we go all in that we might miss out on what this life has to offer.  It's not true.  The only thing you'll miss out on is everything God has to offer.  And the good news is this: if you don't hold out on God, God won't hold out on you.  Readers will find Batterson's writing filled with his customary vivid, contemporary illustrations as well as biblical characters like Shamgar and Elisha and Jonathan and . . . Judas.

No one has ever sacrificed anything for God.  If you always get back more than you gave up, have you sacrificed anything at all?  The eternal reward always outweighs the temporal sacrifice.  At the end of the day, our greatest regret will be whatever we didn't give back to God. What we didn't push back across the table to Him.  Eternity will reveal that holding out is losing out.

The message of All In is simple: if Jesus is not Lord of all then Jesus is not Lord at all.  It's all or nothing. It's now or never.   Kneeling at the foot of cross of Christ and surrendering to His Lordship is a radical act of dethroning yourself and enthroning Christ as King.  It's also an act of disowning yourself.  Nothing belongs to you. Not even you.

Batterson writes, for many years, I thought I was following Jesus.  I wasn't.  I had invited Jesus to follow me.  I call it inverted Christianity.  And it's a subtle form of selfishness that masquerades as spirituality.  That's when I sold out and bought in.  When did we start believing that the gospel is an insurance plan?  It's a daring plan.  Jesus did not die just to keep us safe. He died to make us dangerous."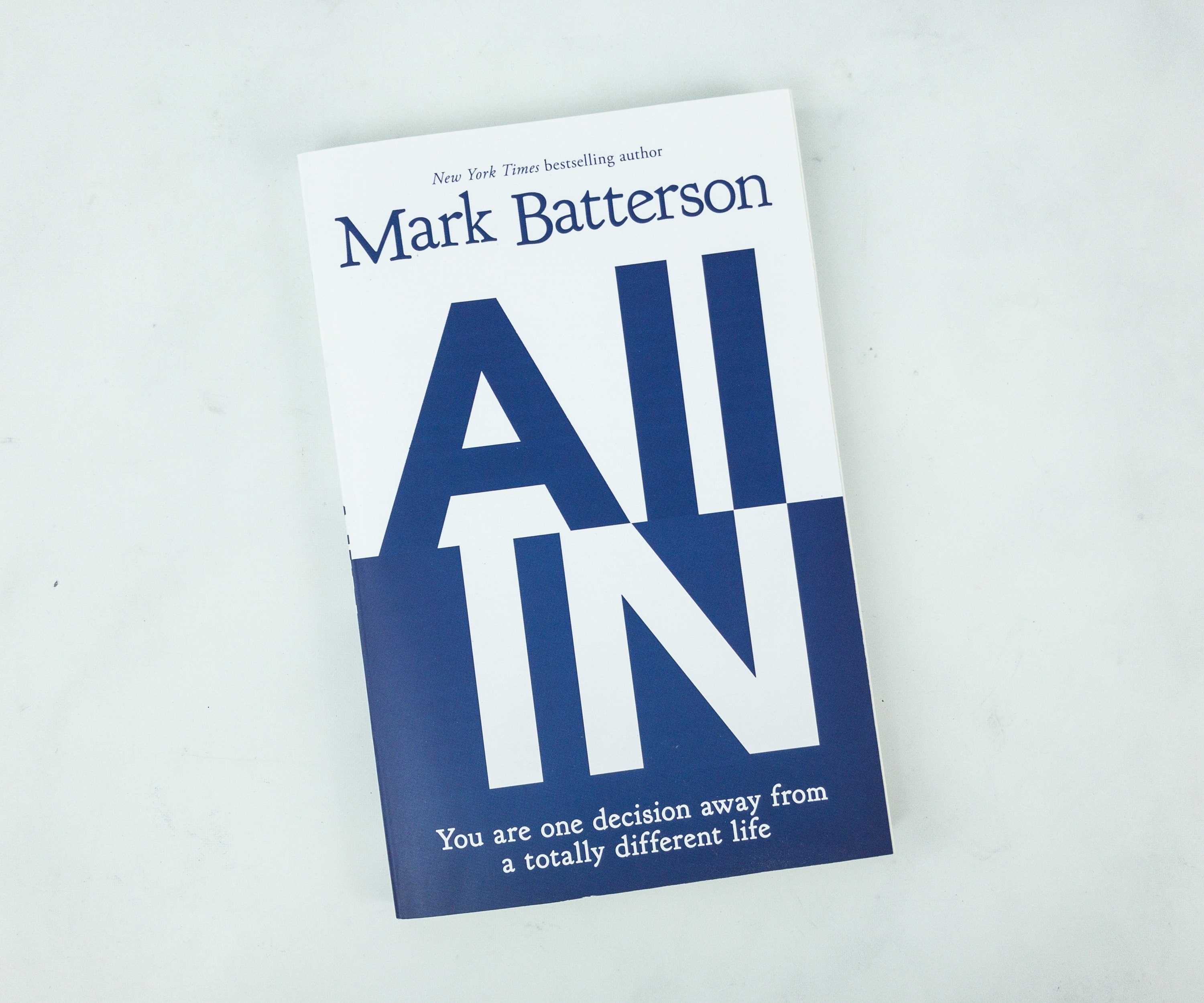 The book says that you are just one decision away from a totally different life.
Put all your worries in God's hand and you're all good!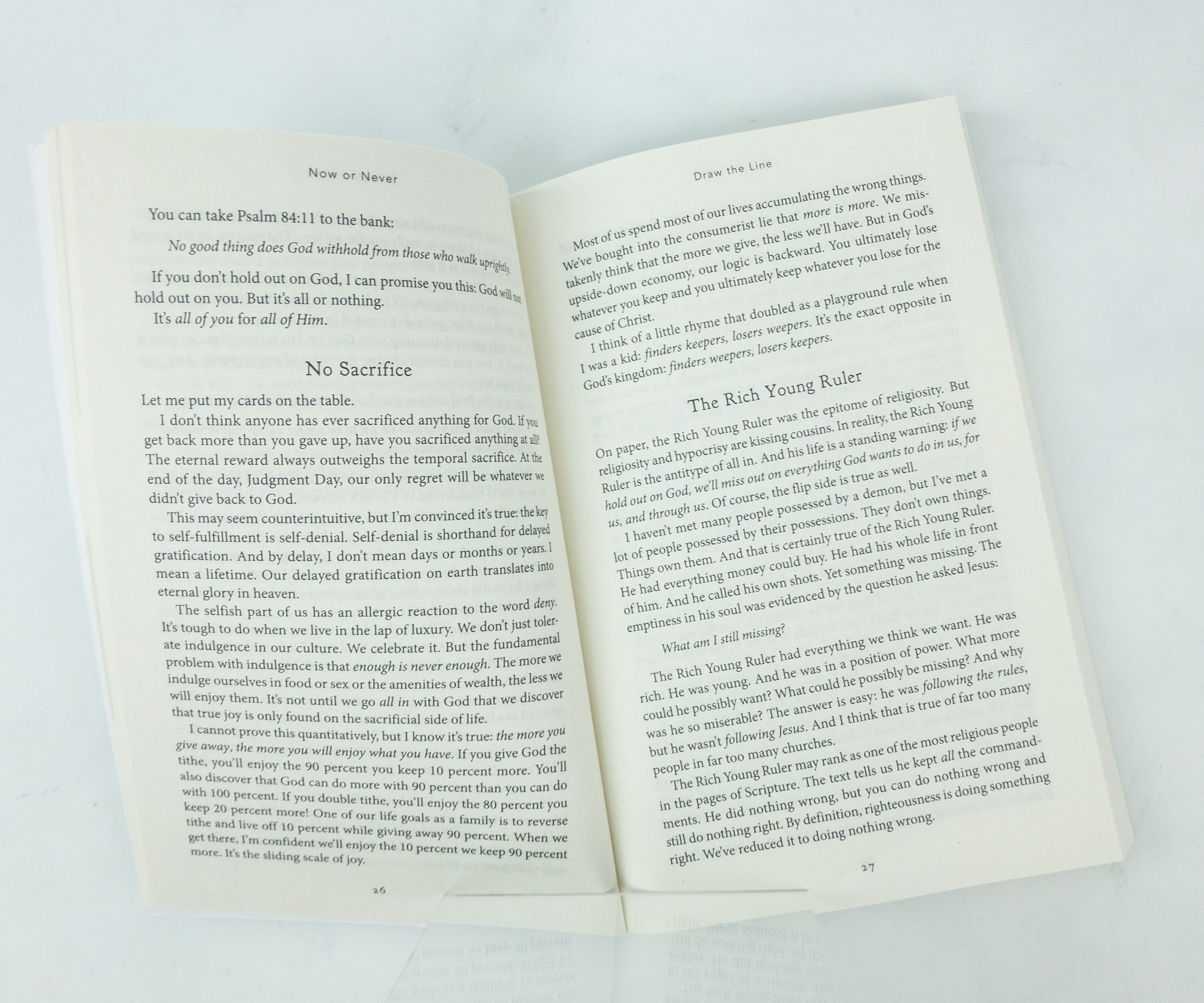 The book is really a good read and is truly inspiring.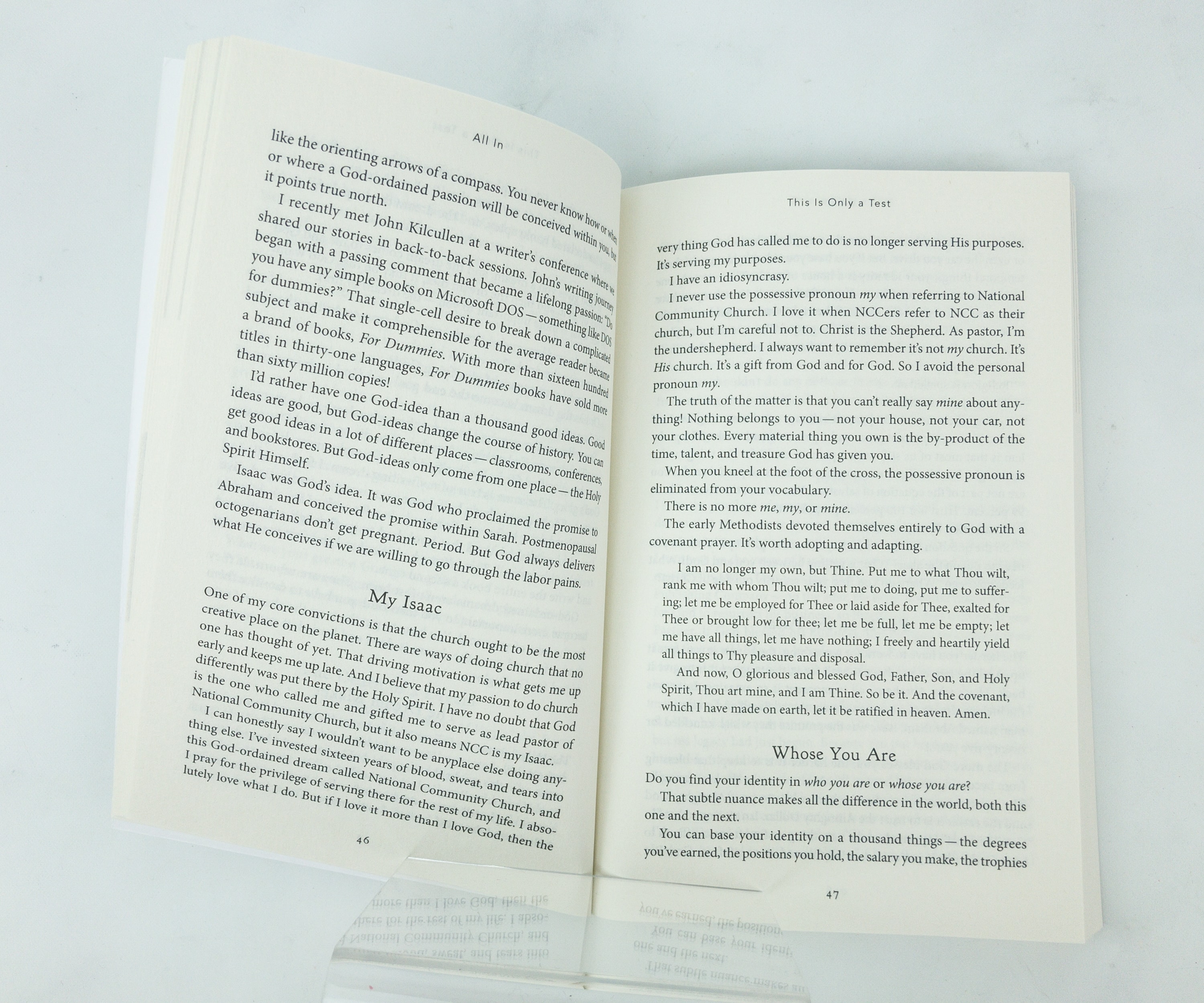 You can also share this book by gifting it to others, especially those who need to have faith in God.
The next product really warms the heart, and your feeling.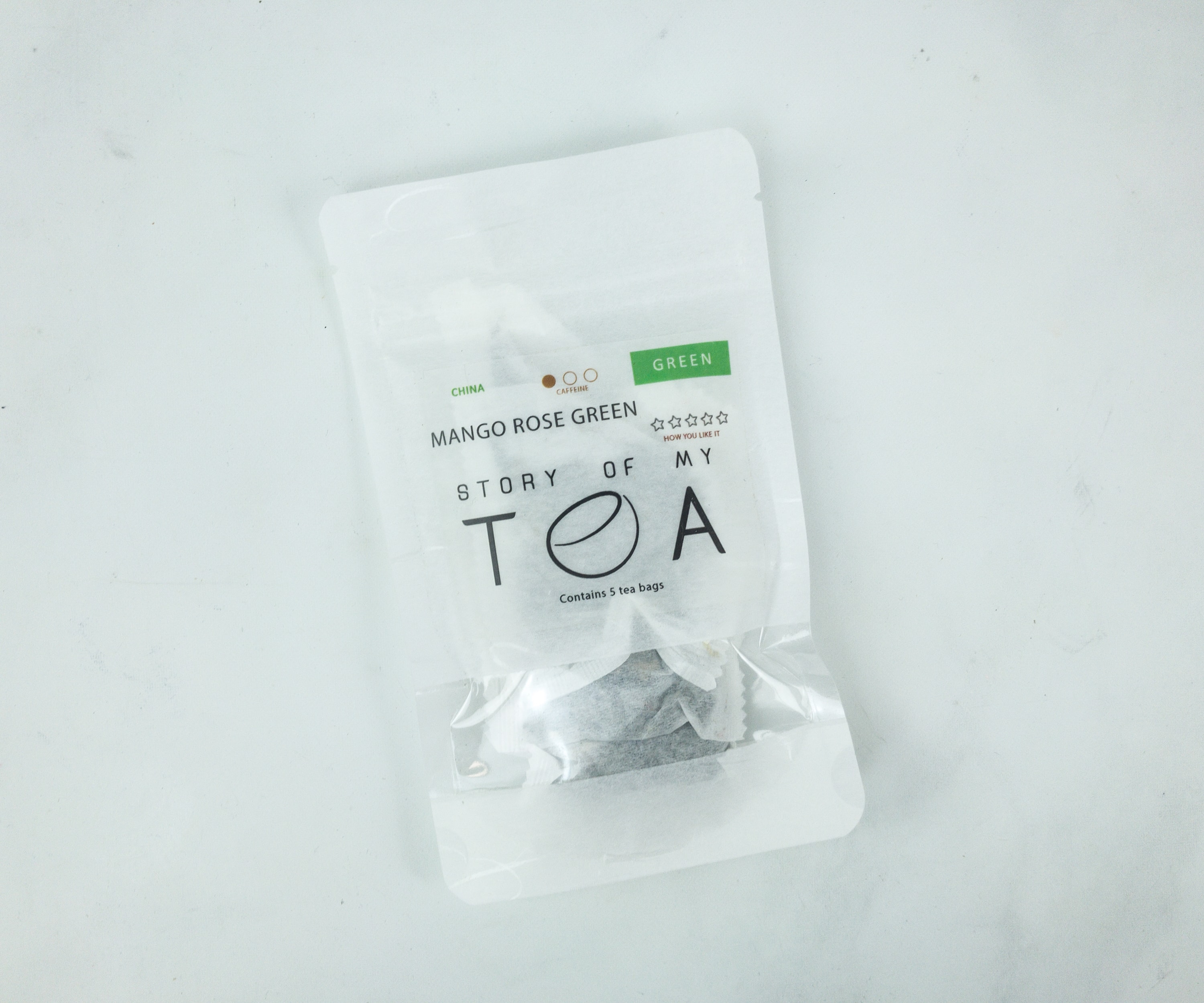 Story Of My Tea Mango Rose Green ($2.75) The package contains 5 tea bags.
It is a silky smooth mango green tea. It has a really unique and refreshing taste.
Just steep a bag in a cup of hot water, and enjoy. I am not really a fan of tea, so I am sharing this one with a friend who adores them!
Seedville USA  Orange Blossom Honey Teasers ($2.08) These honey teasers are inspired by Psalm 119:103!
How sweet your words taste to me; they are sweeter than honey.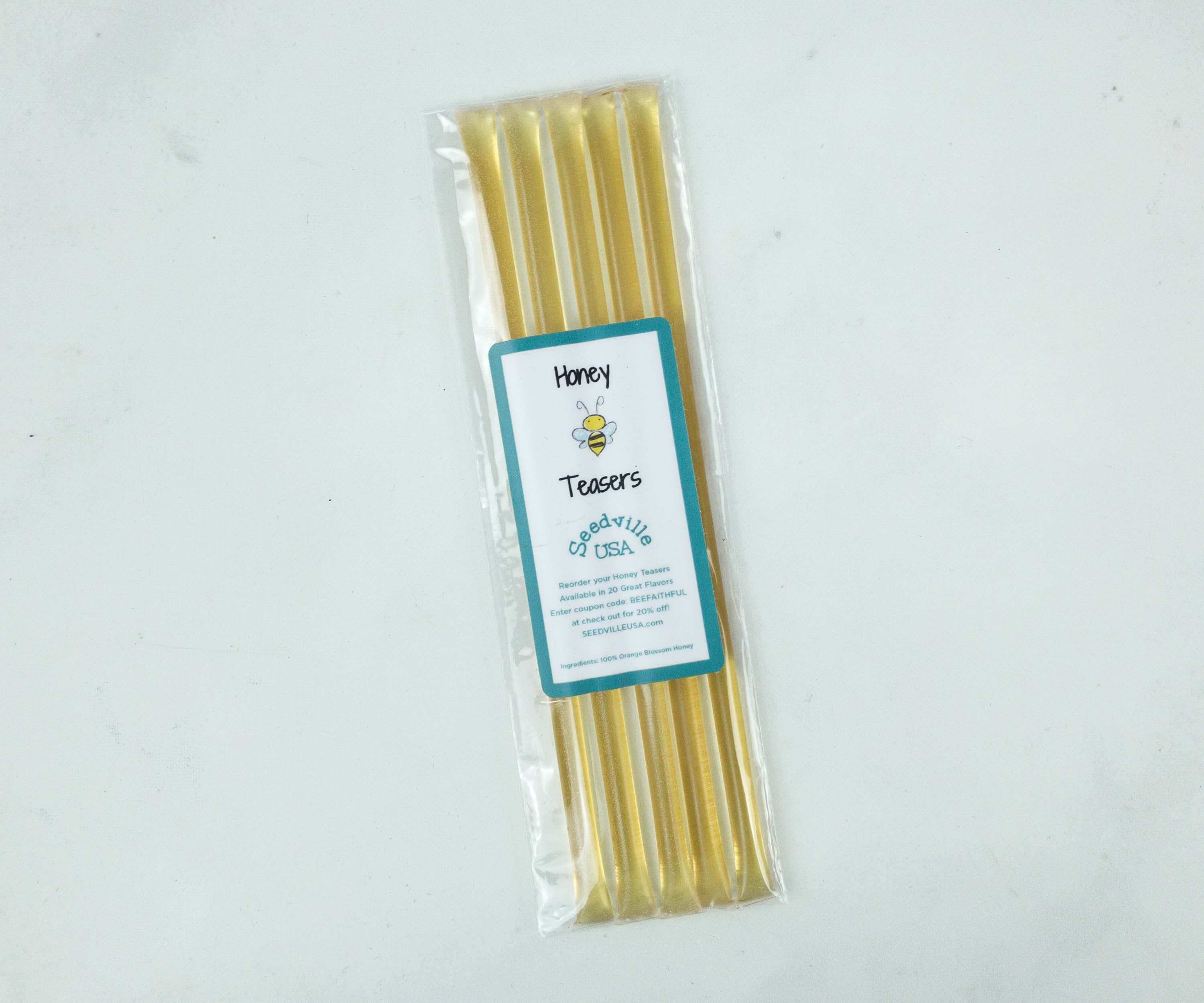 The products are also made to support the declining bee population.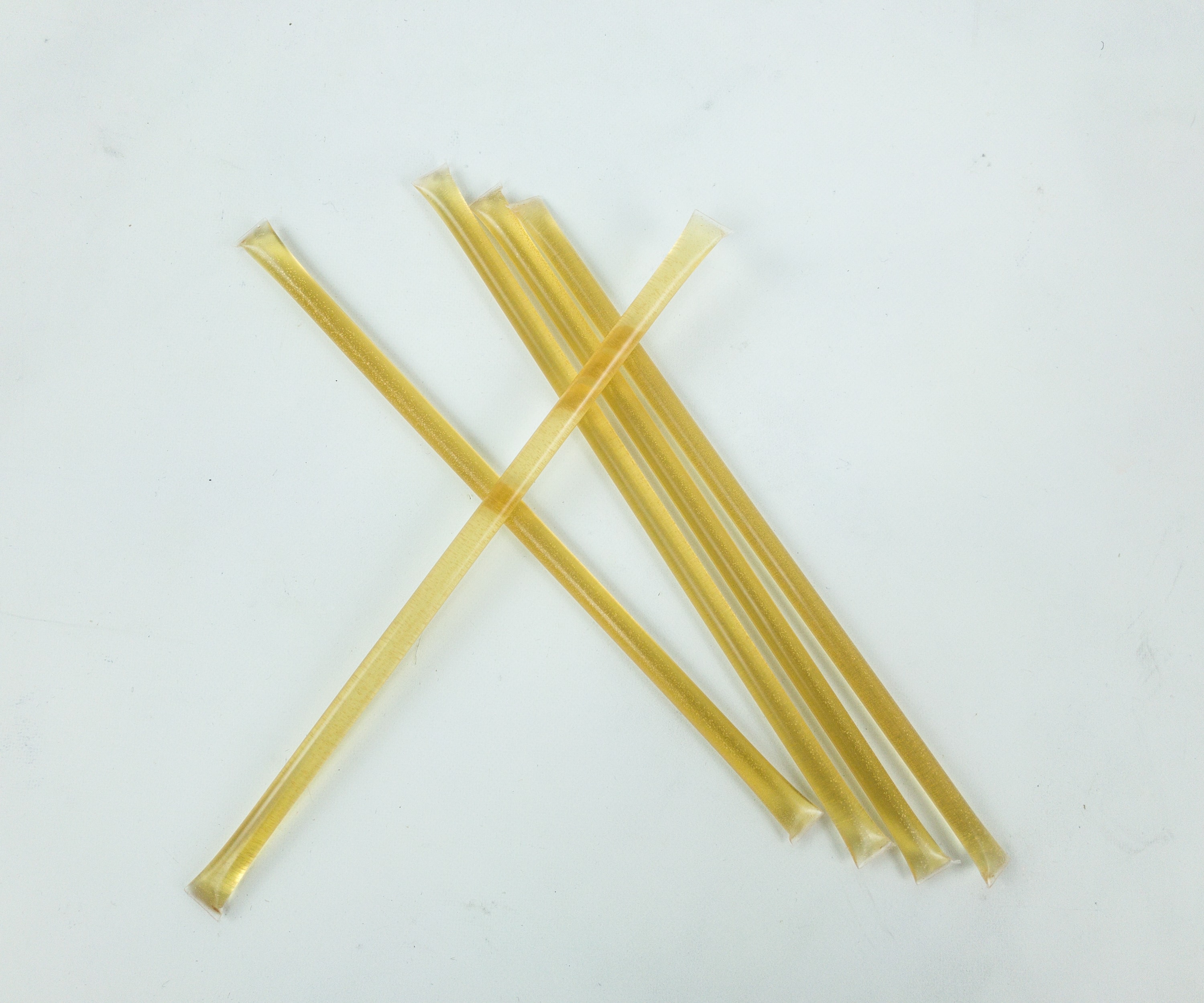 They are the perfect sweet snacks to enjoy at home, or even when you're on the go!
Madeline Harwell Custom Watercolor Art Designs. We got another set of beautiful artworks, like those from the previous boxes!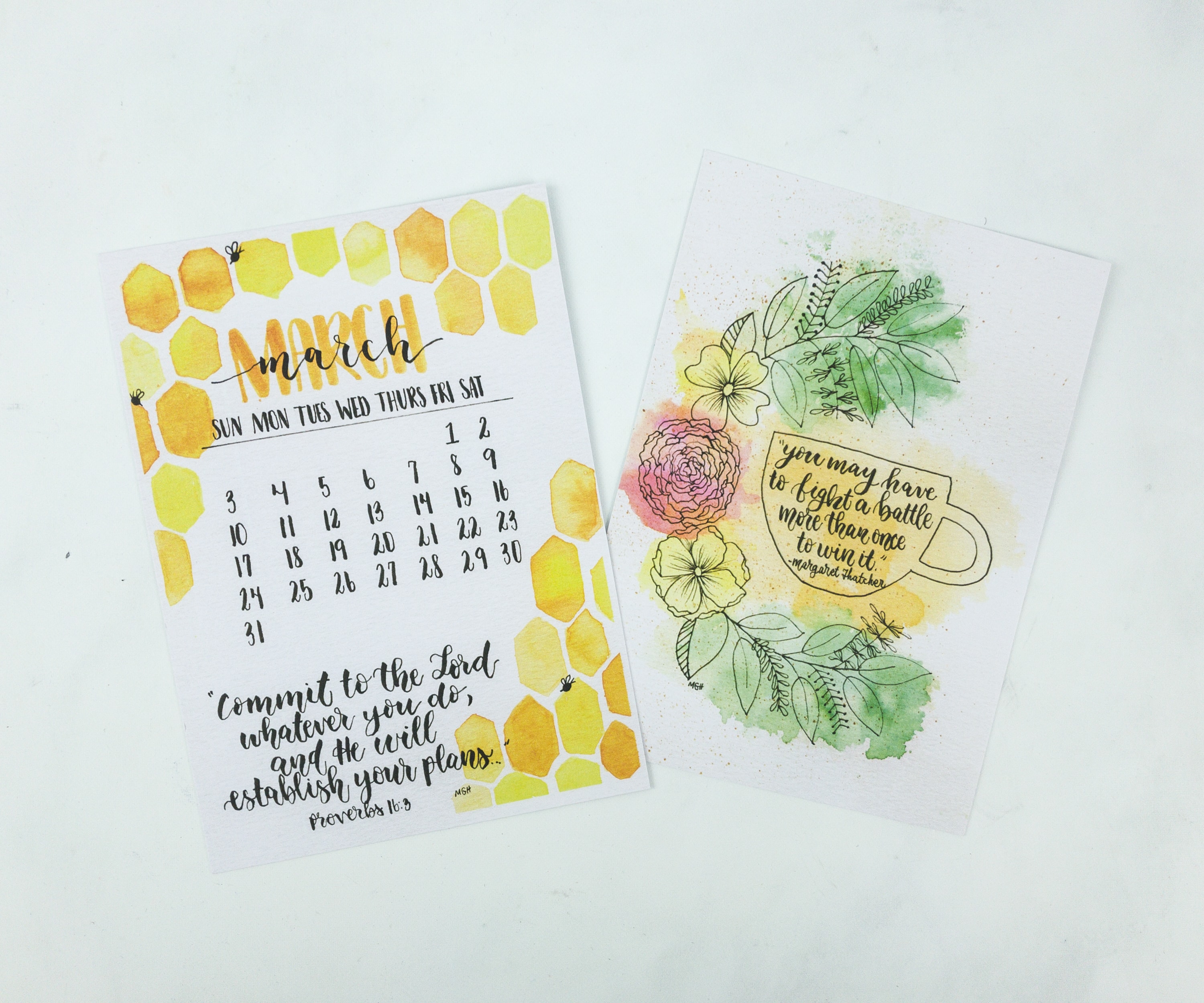 Each card features beautiful artwork and some words of wisdom or verses. There's another card for this month's calendar page.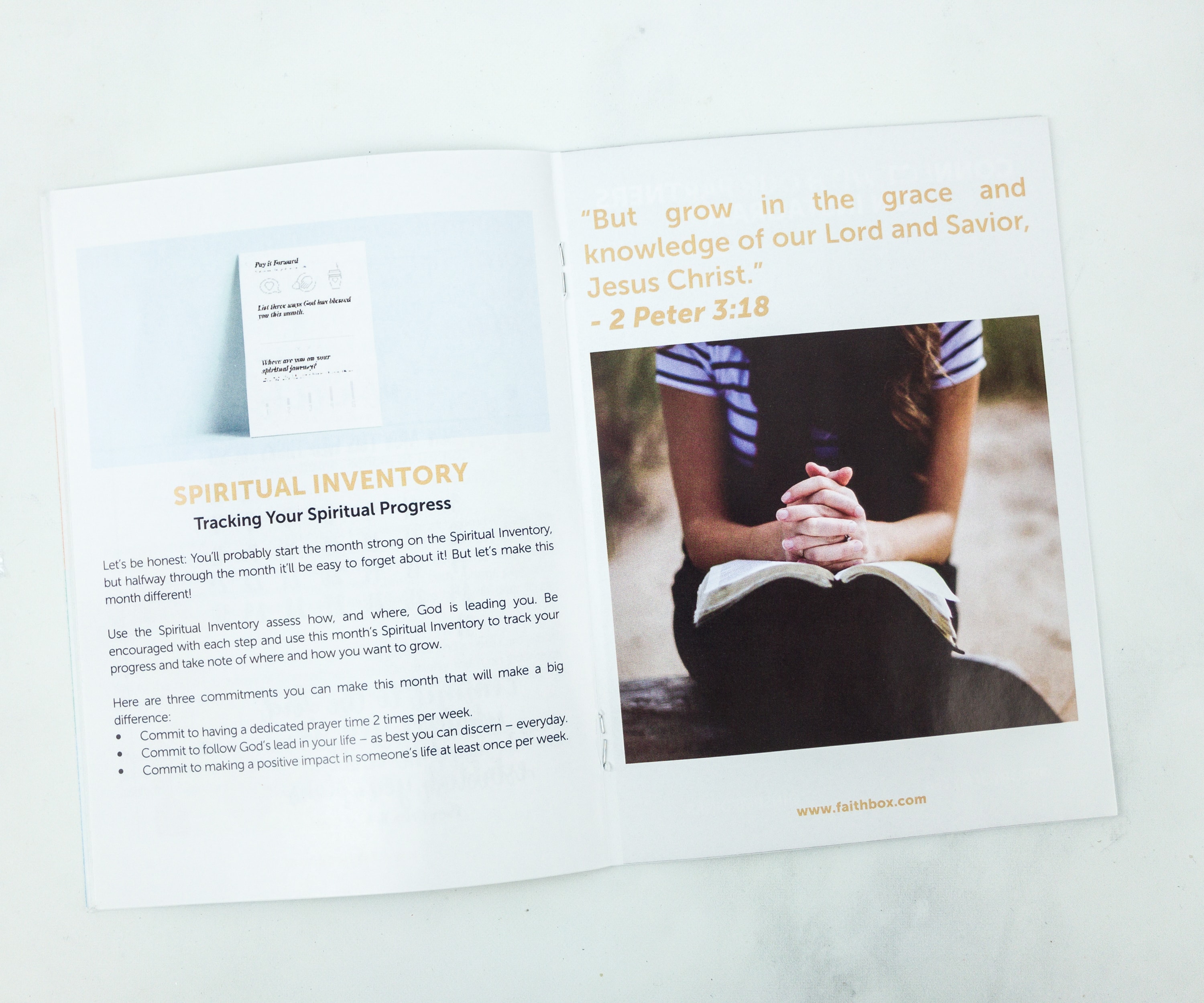 Spiritual Inventory. It's a tracking chart, which makes it easy for you to reflect on your spiritual journey by writing.
Every month, you can list three ways God has blessed you this month.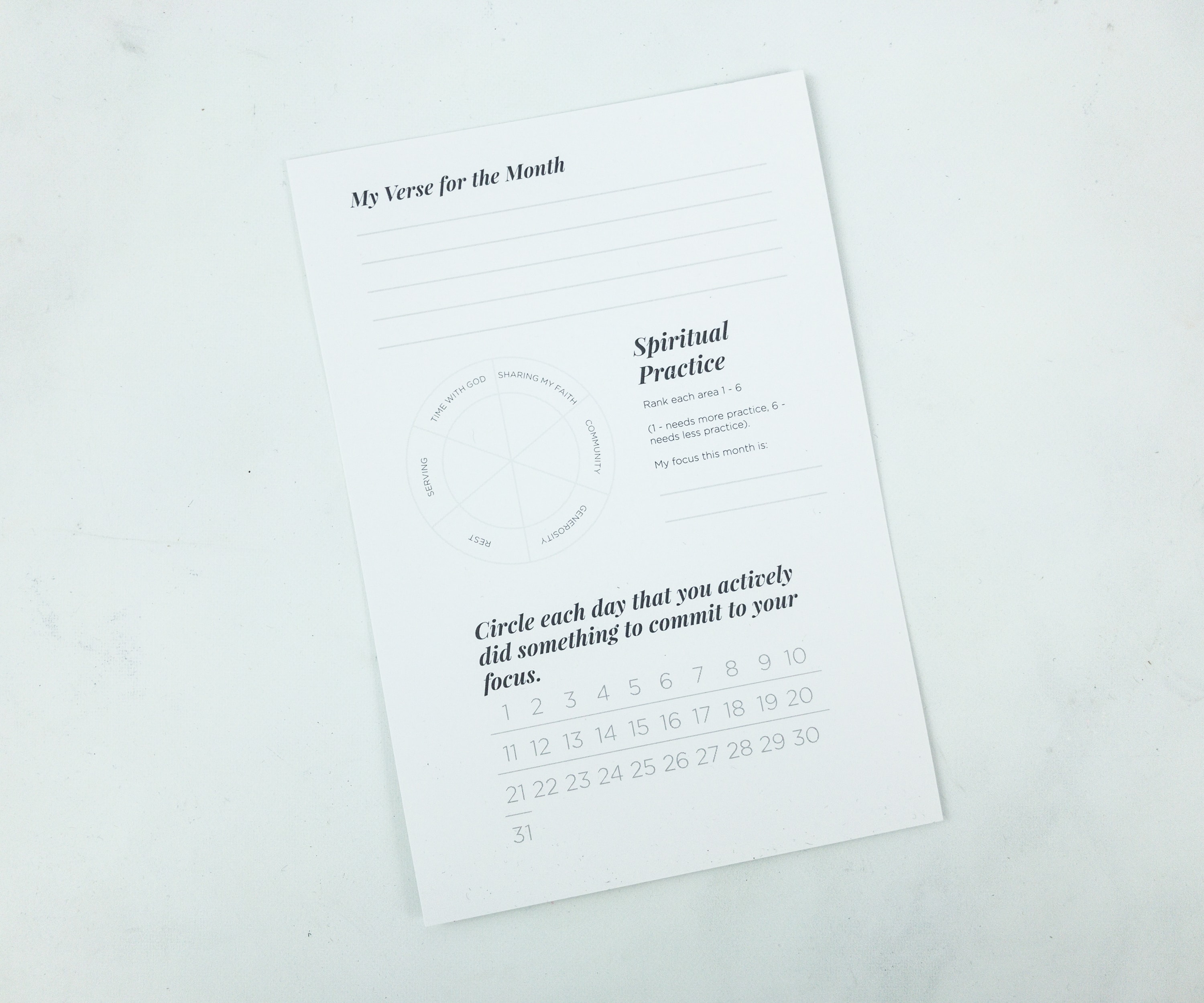 You can also write down the verse that inspired you the whole month, and track your Spiritual practice and committing your focus.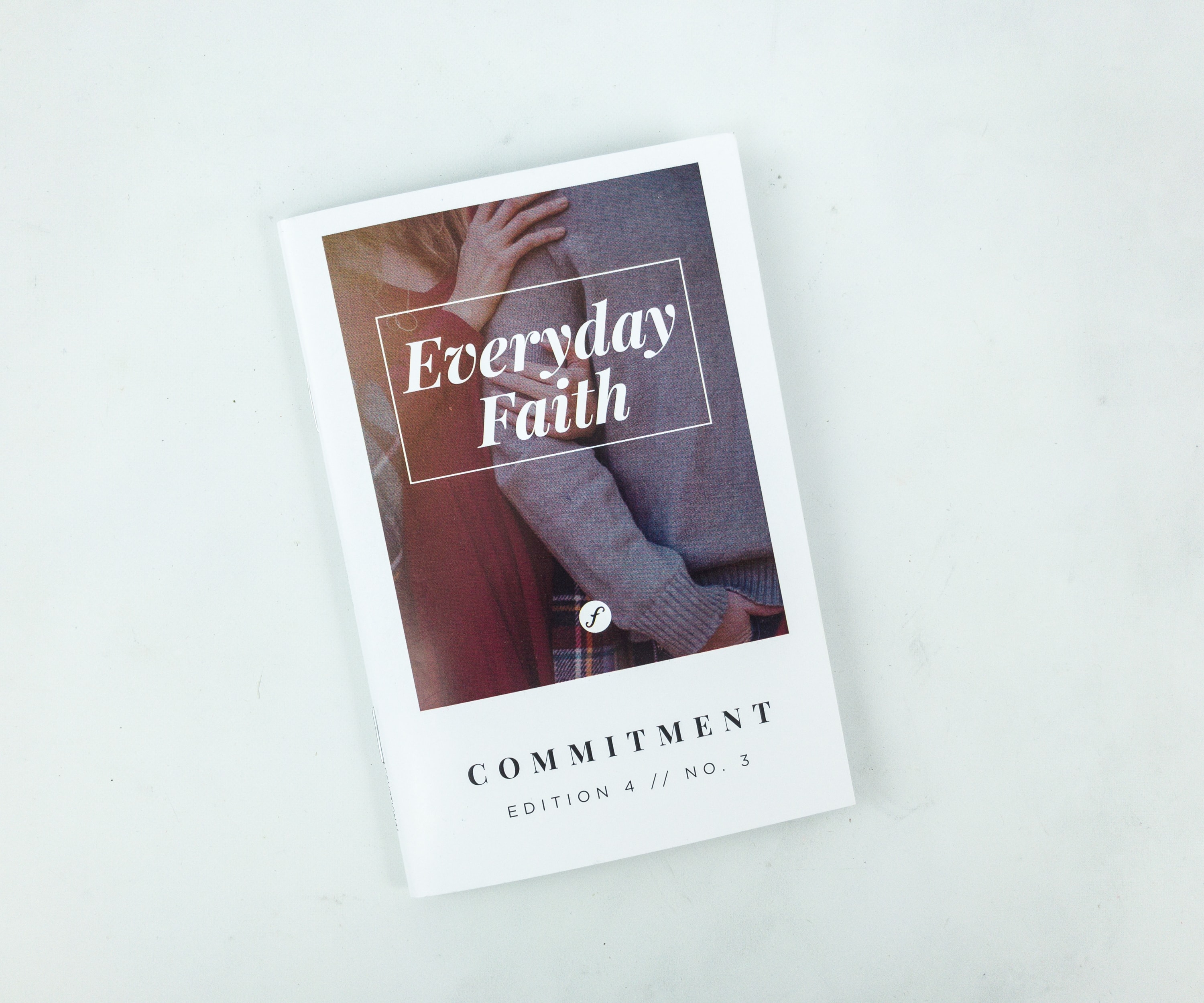 Everyday Faith: Commitment Edition 4 / No. 3. The Everyday Faith booklet's theme is always in line with the whole box's theme. For this month, it is all about COMMITMENT.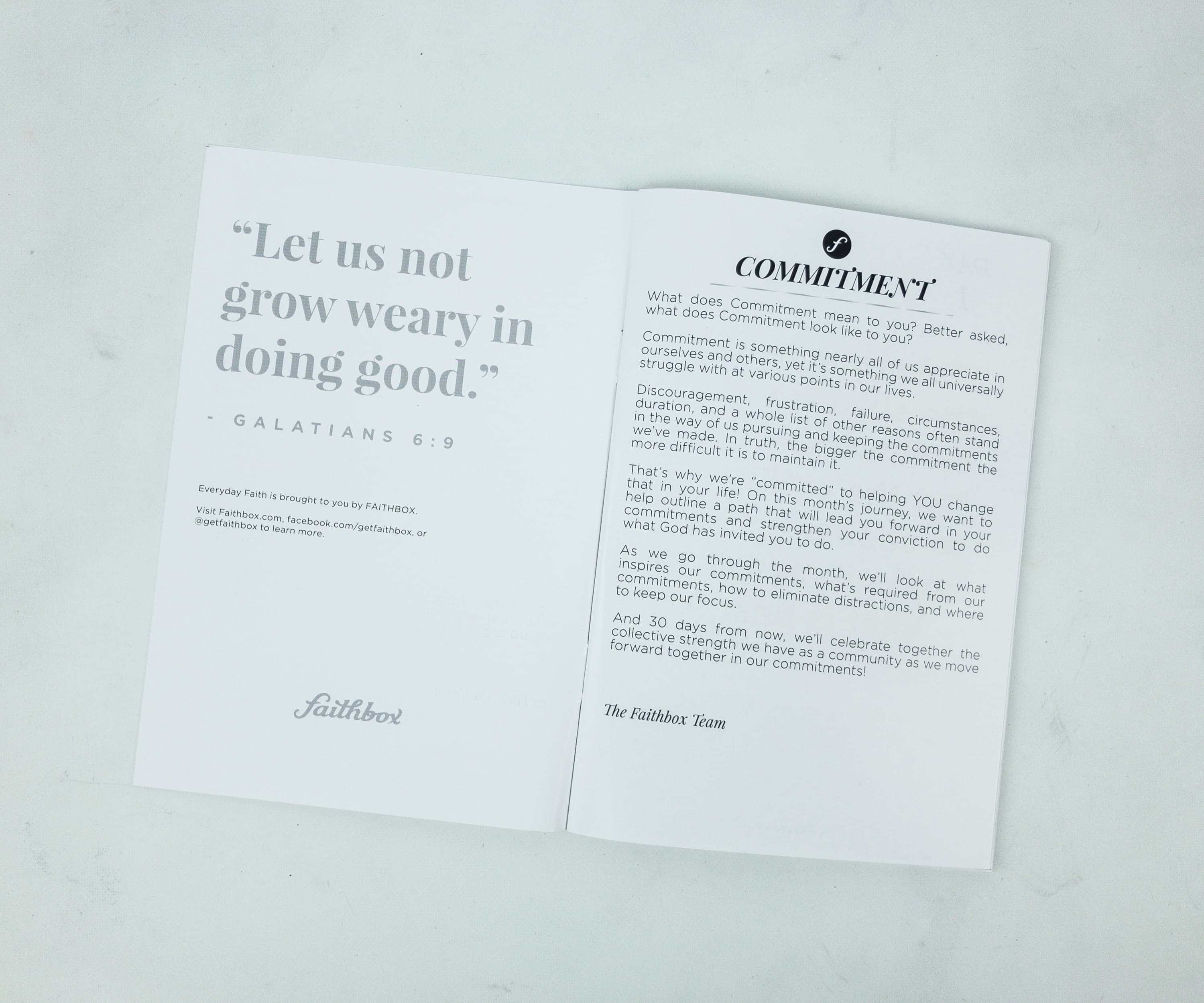 It is a great little booklet with thought-provoking verses, quotes, and passages, enough for 31 days.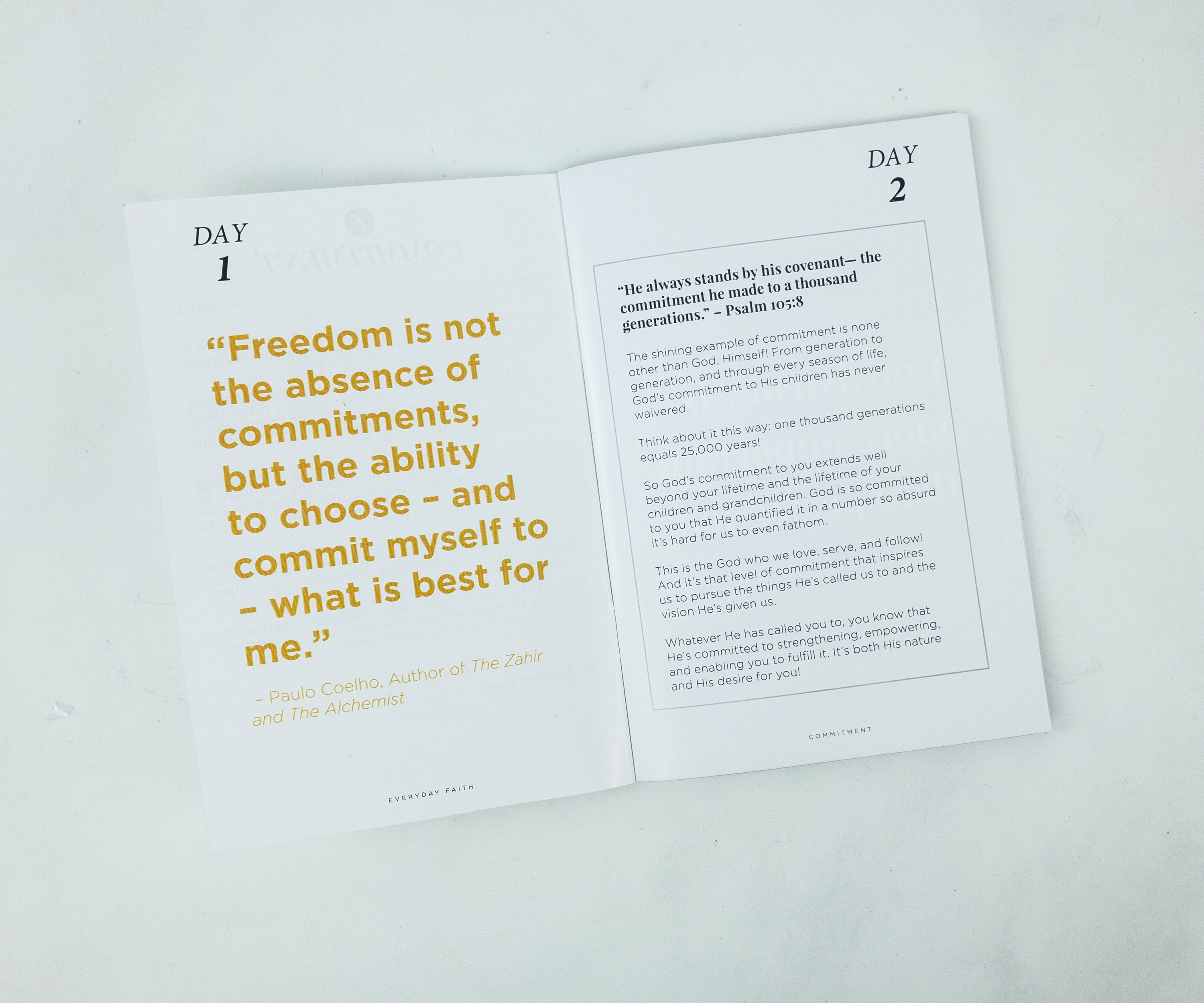 Every day, you'll get to learn more about the theme.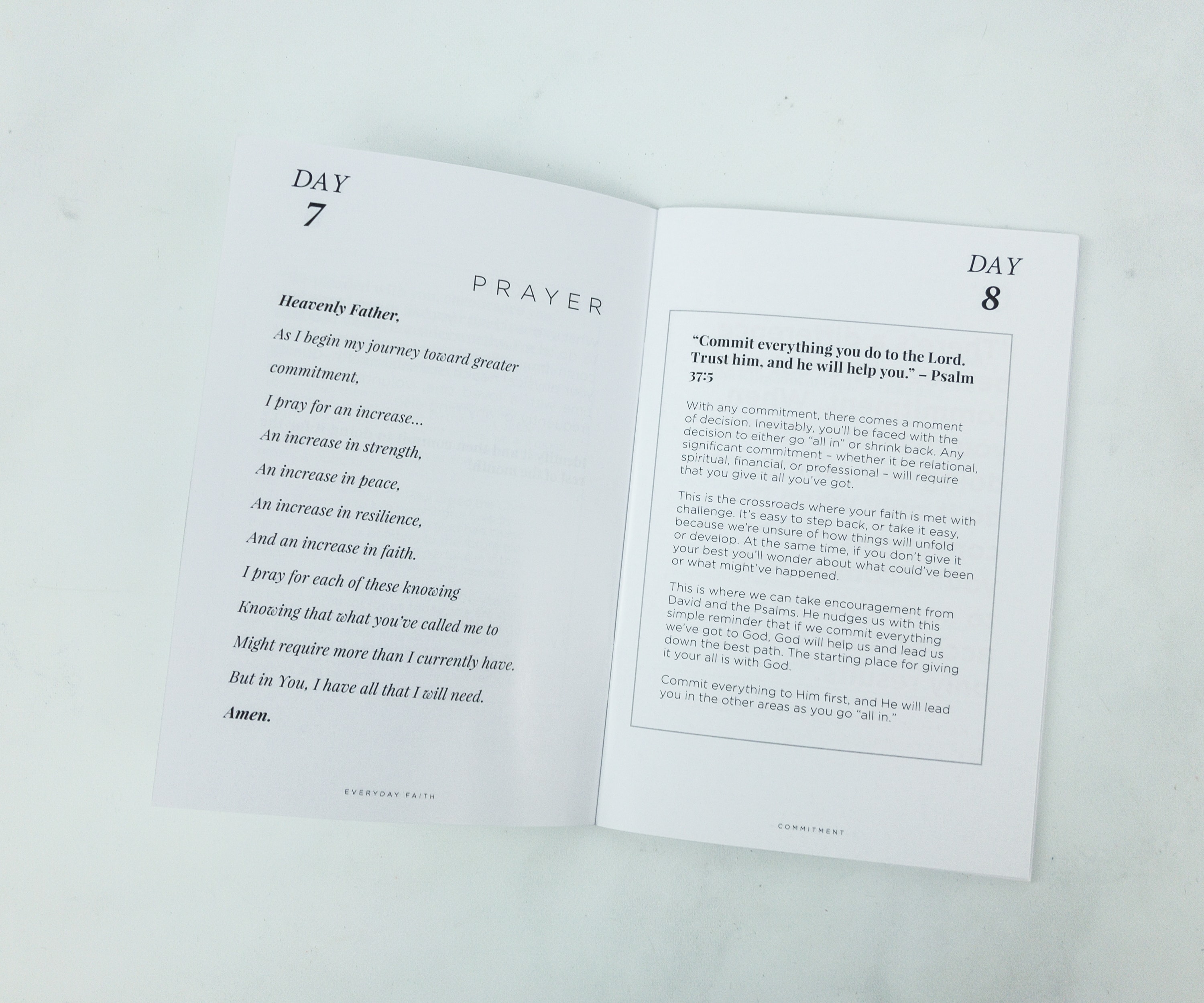 There are prayers that can guide you along the way!
It also helps you further understand this month's theme, and how being committed can do lots of good for you.
FaithBox helps us develop our Christian values, and be good not just to other people but also to ourselves. Every month, it helps us delve deeper on the given theme and help us understand it further, and what good it will cause us.  Being committed to people, or even to our doings will go a long way, and it is an important characteristic that everyone should possess. A good example is God's commitment to us, as He'll never leave us and He'll always be true to His promises.
What do you think of this month's box?
Visit Faithbox to subscribe or find out more!