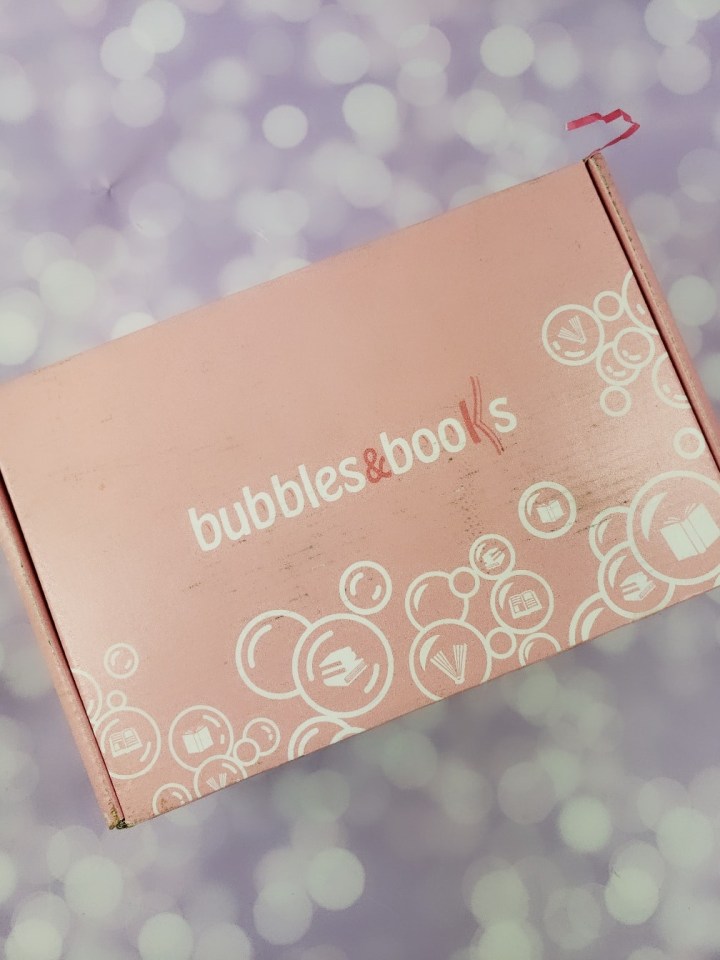 Bubbles & Books is a monthly subscription that sends a romance book and items to help you relax in your tub after a long day doing whatever you do. Need a break from the hectic workday? Step inside your bath/spa. Wrangling little ones under your feet? Time for a bit of me-time in the tub. What can you expect from this subscription?
Every box contains at least one romance novel, one artisan-crafted soap, and one other book- or bath-related goody. However, the majority of our boxes contain more than this!
DEAL: Get 20% off on your first box! Use coupon code ROMANCEME.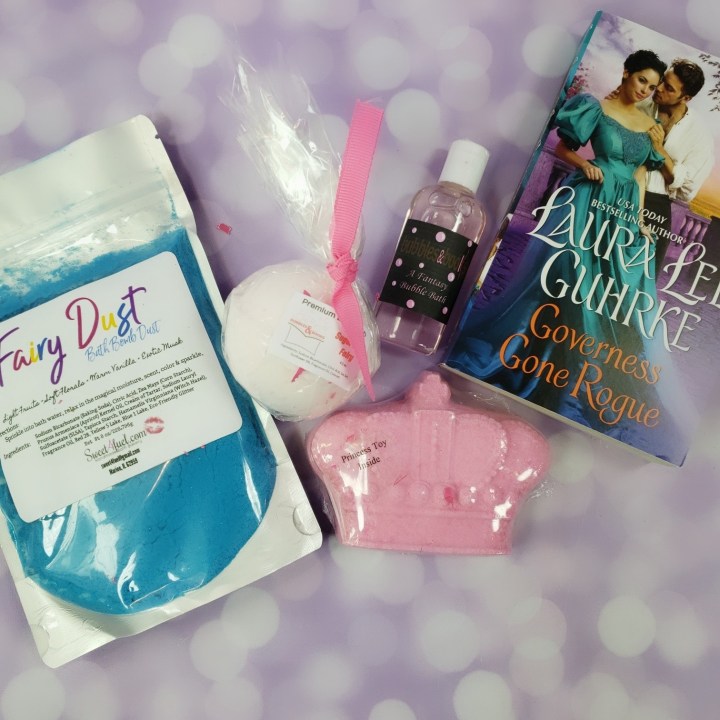 Bubbles & Books is $27.99 a month plus shipping. I love opening this box. It always smells so great and I'm immediately drawn in.
Bubbles & Books has multiple options to choose from: The Swept Away Box (historical romance), The Mystic (paranormal), Contemporary, plus premium versions of these boxes are available for $44.95 per month. Premium boxes contain TWO novels and FIVE bath products!
This is the Fairytales Box!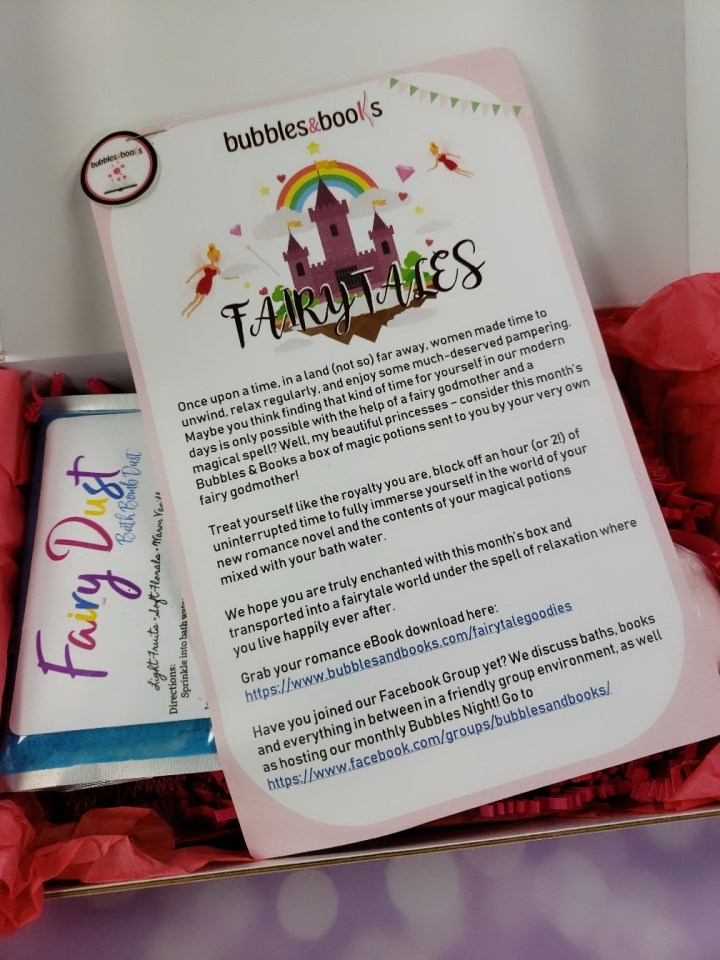 The note tells us a little about the theme, the goodies and sets the mood for the whole box.
Governess Gone Rogue by Laura Lee Guhrke ($5.98) Just a little deception to kick things into high gear. I can't imagine a time when women had to pretend to be men to get a job. It is crazy and unthinkable but it can lead to a fun meeting between two strong people.
Dear Lady Truelove . . .

My twin brother and I need a new mother, though Papa insists he'll never marry again. Must be nice, brainy, and fond of cats . . .

Lady Truelove may be London's most famous advice columnist, but James St. Clair, the Earl of Kenyon, knows his wild young sons need a tutor, not a new mother. They need a man tough enough to make his hellions tow the line, and James is determined to find one.

Miss Amanda Leighton, former schoolteacher and governess, knows she has all the qualifications to be a tutor. And while female tutors are unheard of, Amanda isn't about to lose the chance at her dream job because of pesky details like that. If Lord Kenyon insists on hiring a man, then she has only one option . . .

Jamie isn't sure what to make of his new employee, until he realizes the shocking truth—beneath the ill-fitting suits, his boys' tutor is a woman. An unconventional, outspoken, thoroughly intriguing woman. Despite Amanda's deception, he can't dismiss her when his boys are learning so much. Yet Jamie, too, is learning surprising lessons—about desire, seduction, and passionate second chances . . .
It can't be a Fairy Tale without a little Fairy Dust! This Fairy Dust Bath Bomb Dust just takes a little sprinkle in the water for an aromatic colorful fun bath.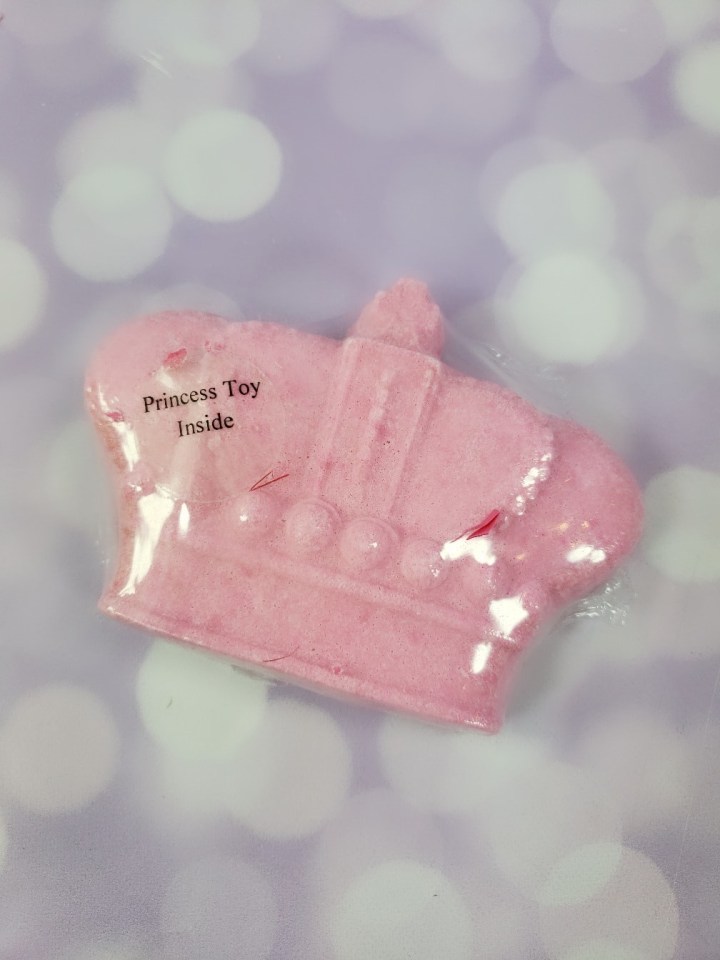 I always knew I was a princess and this Princess Bath Bomb Crown has a fun little toy inside. I'm not sure if I want to use this one or just leave it sitting next to the tub so everyone knows I have a crown ready to go.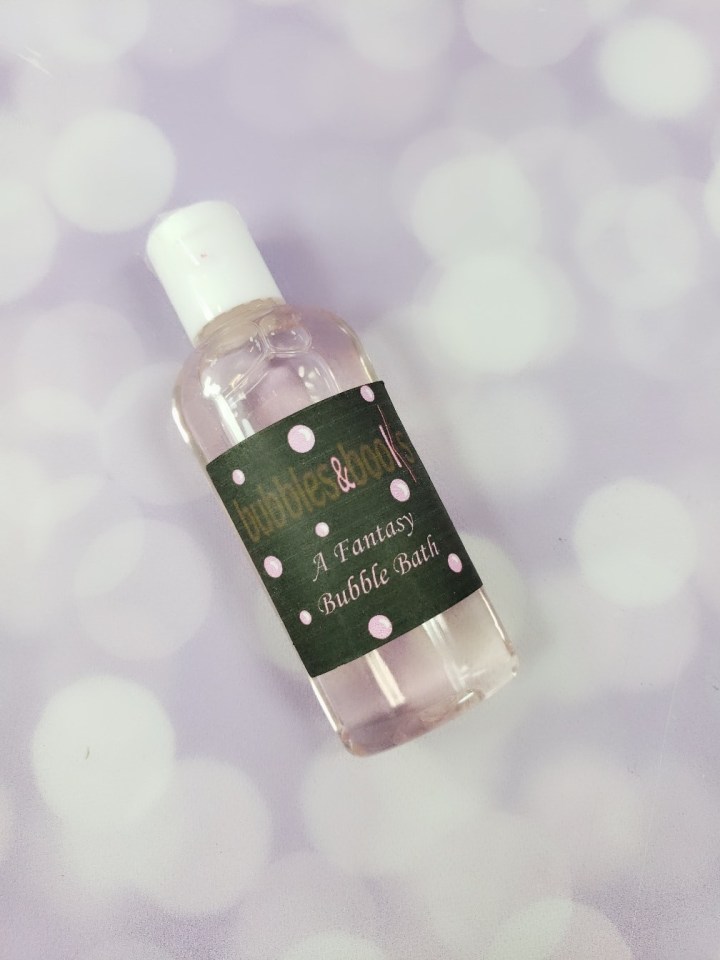 I love bubbles in my bath and can never get enough of them. This cute little bottle of Fantasy Bubble Bath will be a delight to add while I soak and read.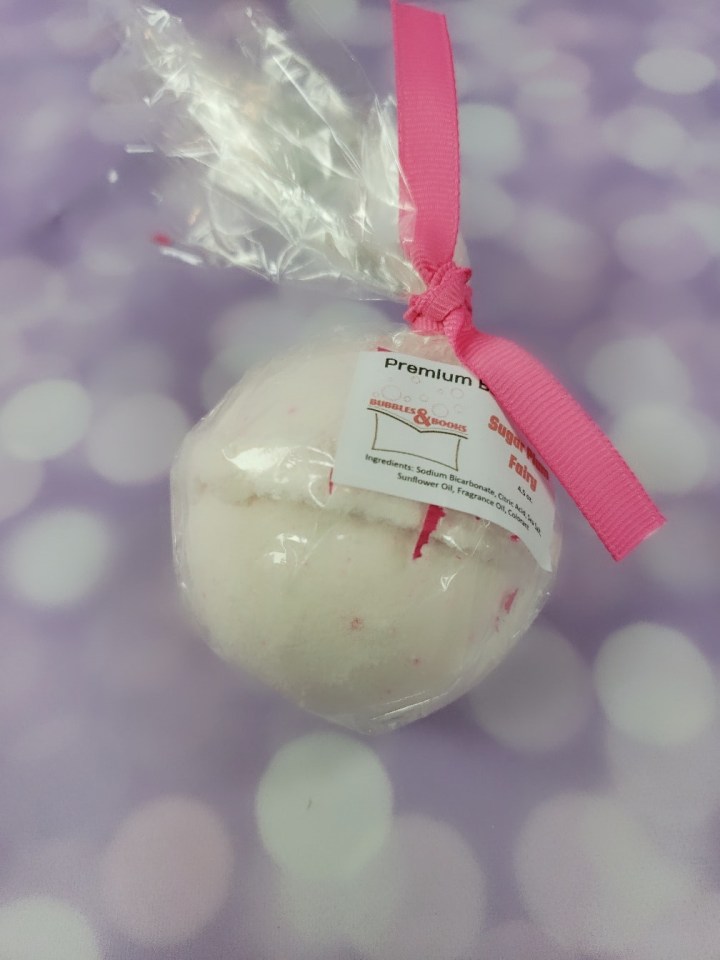 And to top of the box I got a Sugar Plum Fairy Bath Bomb. I still haven't watched the new Nutcracker movie yet but I kind of want to turn it on and soak in a a tub full of this bomb. How fun would that be? A movie and a bomb. Now to figure out how to get a tv in my bathroom. hmmm…
I'm a big Princess and Fairytale girl so Bubbles & Books box sent a box theme that had me giddy as soon as I opened the box.  I've been crazy busy and getting a box that helps me take some me time and relax and ready is just what I need each month. I need that monthly reminder that I matter and to chill for a bit. I love all the super fun bath goodies and then the romance novels that are just so easy to read. I'm all about a fun and easy read and Bubbles & Books never disappoints.
What do you think of this month's box? Do you like to get carried away in a good book?