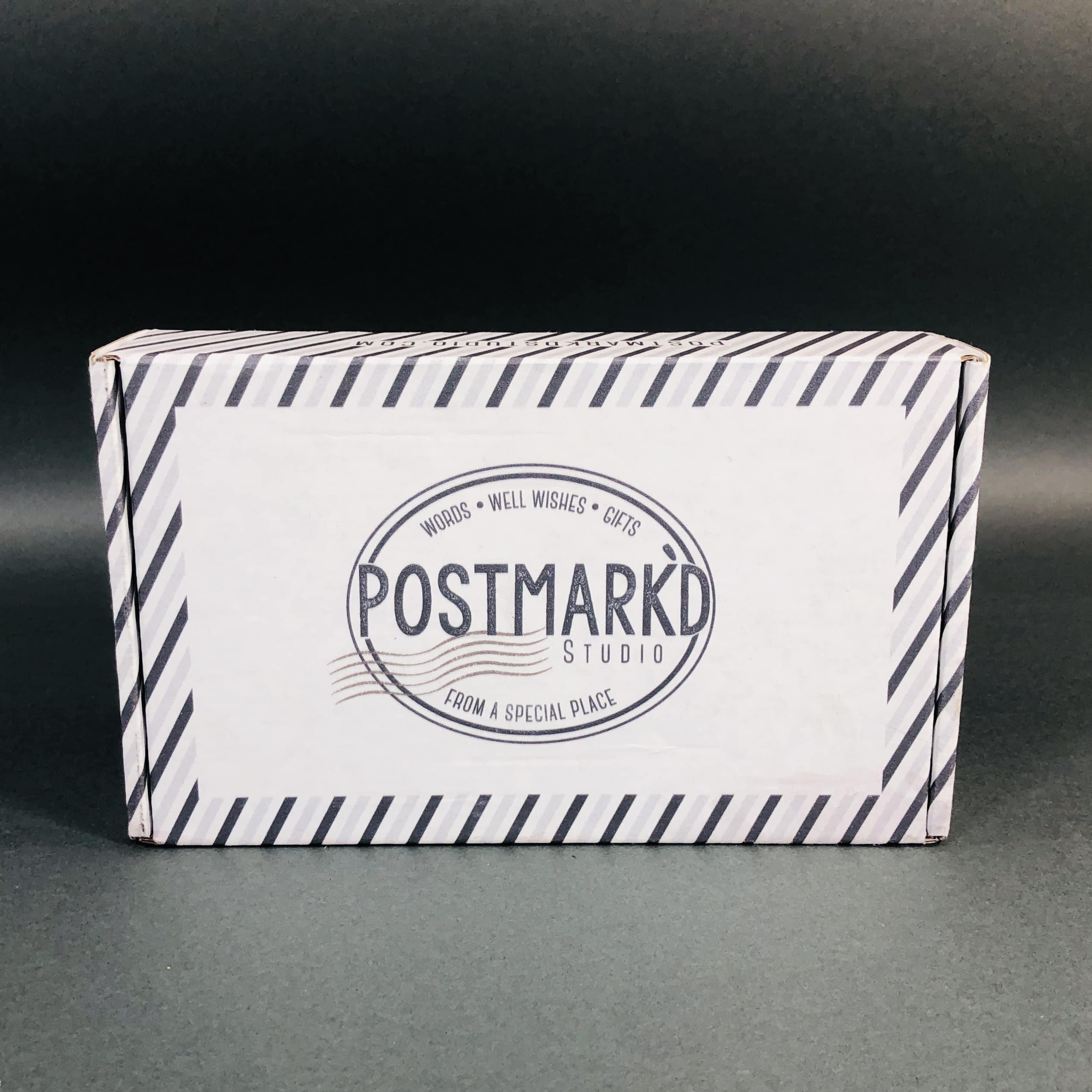 PostBox is a paper and stationery subscription box by Postmark'd Studio filled with handcrafted greeting cards and postcards from around the world. PostBox curates the items to a theme and it costs $25 a month plus shipping. You can save on a longer subscription – save 10% on a 3-month sub, 15% on a 6-month sub, and 20% on a 12-month sub. Each sub is $5 a month for shipping.
Each month, your PostBox card box is filled with four greeting cards, one postcard, postage, and a fun artsy doodad such as a pen, pencil, or knick-knack gadget based on a theme. The value of the products in your subscription box will always be what you pay for each month, sometimes more. There may be a surprise bonus gift some months, so you don't want to miss a box!
DEAL: Get 40% off or $10 off your first box when you sign up for a 3-month subscription. Use the code HS404ME.
PostBox is perfect for those who enjoy sending a handwritten letter or who wants to keep thank you cards on hand. The items in the box would also make a nice hostess gift in a pinch.
I received a card.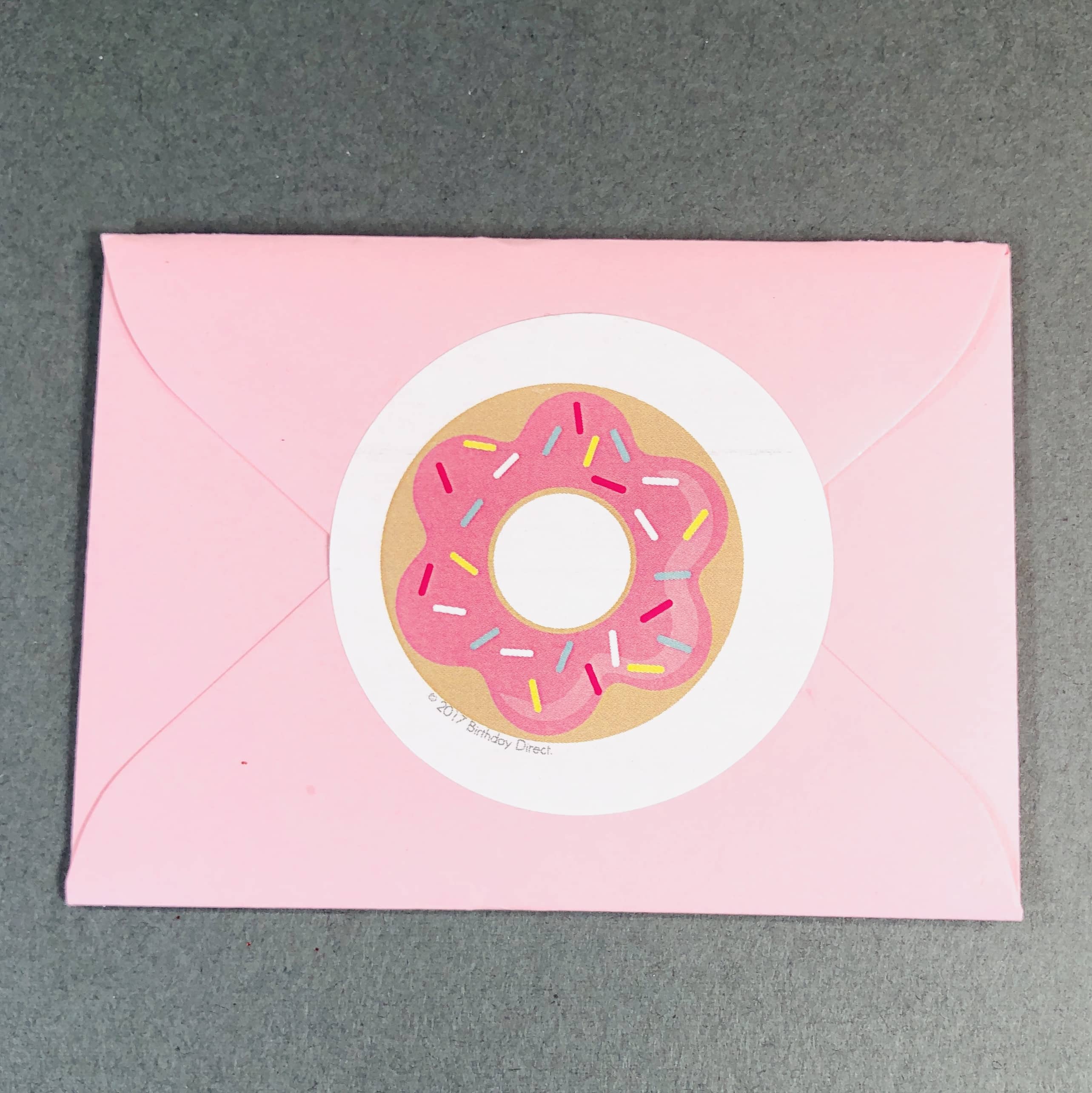 The sticker on the back gave a hint to the contents of the box!
Usually there is a handwritten note but this one is adorable!
My products were wrapped with beautiful ribbon. It lifts out of the box in one piece!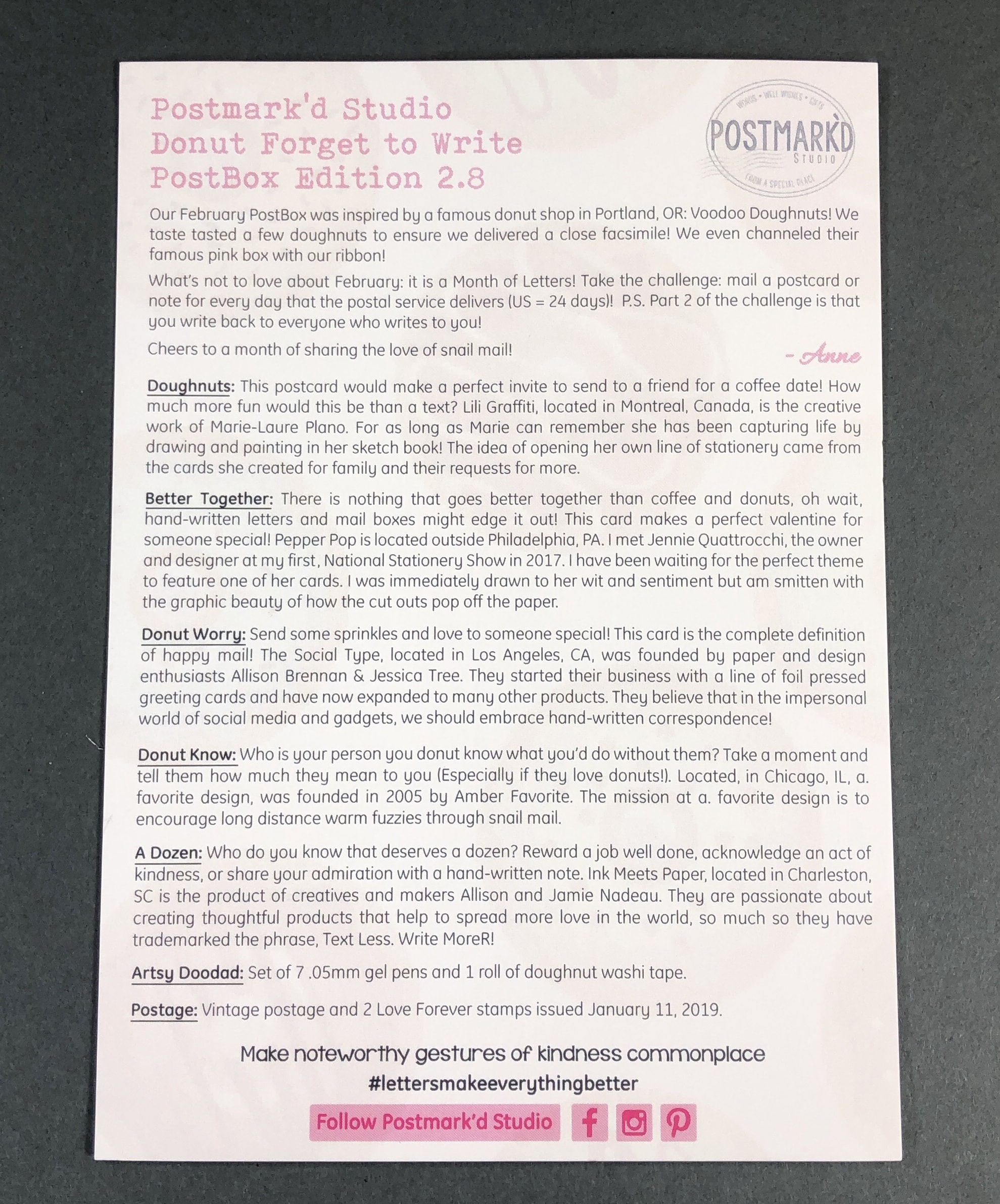 I received a card with info on all of my new products. I enjoyed reading the short bio about the makers and where they are from. The theme for February 2019 is Donut Forget To Write! It was inspired by Voodoo Donuts, which has about 7 branches, including one here in Austin!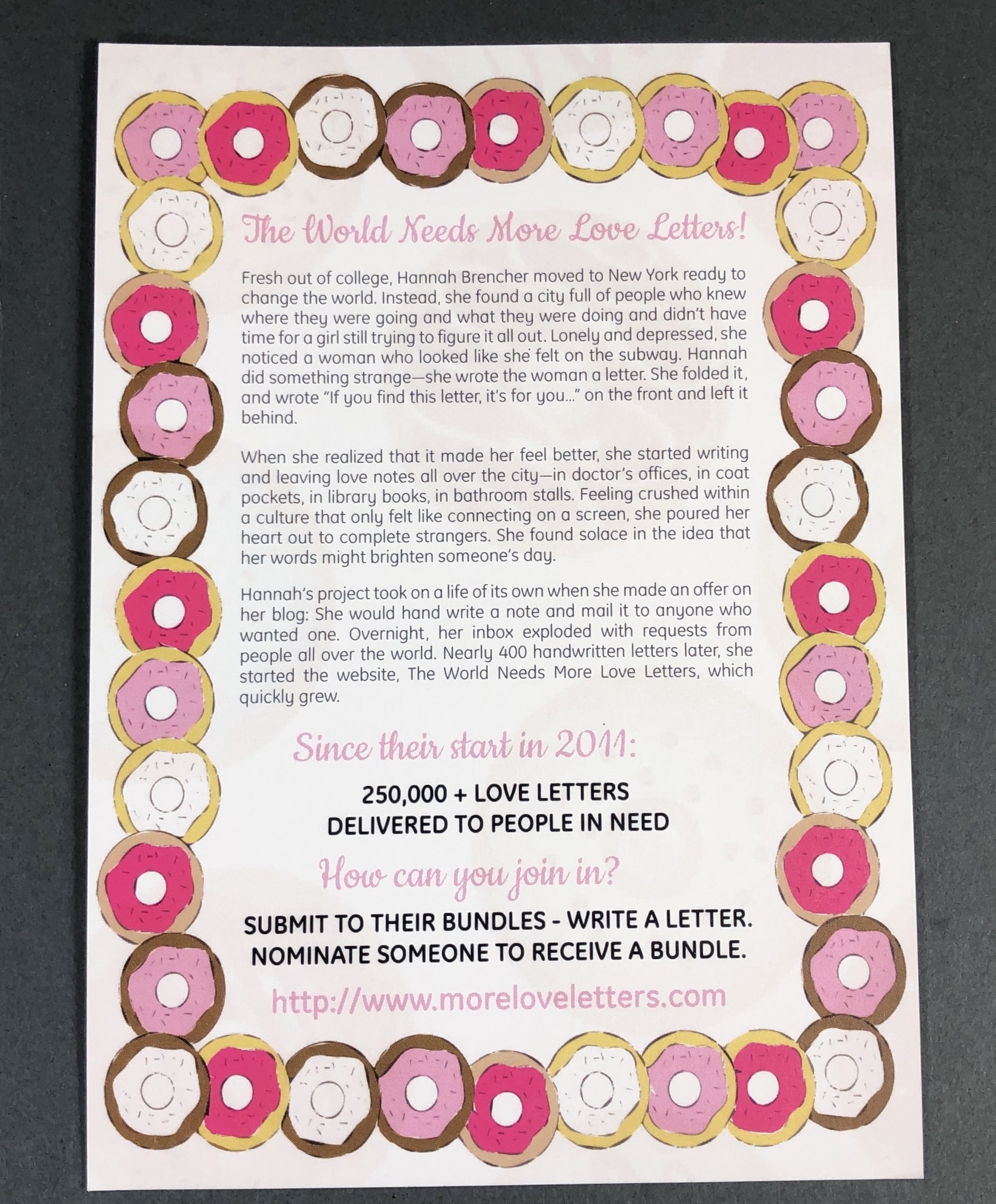 The back of the card had some info about a project that subscribers can join if they wish.
Everything in my box! Let's pop it open and see what all is in here!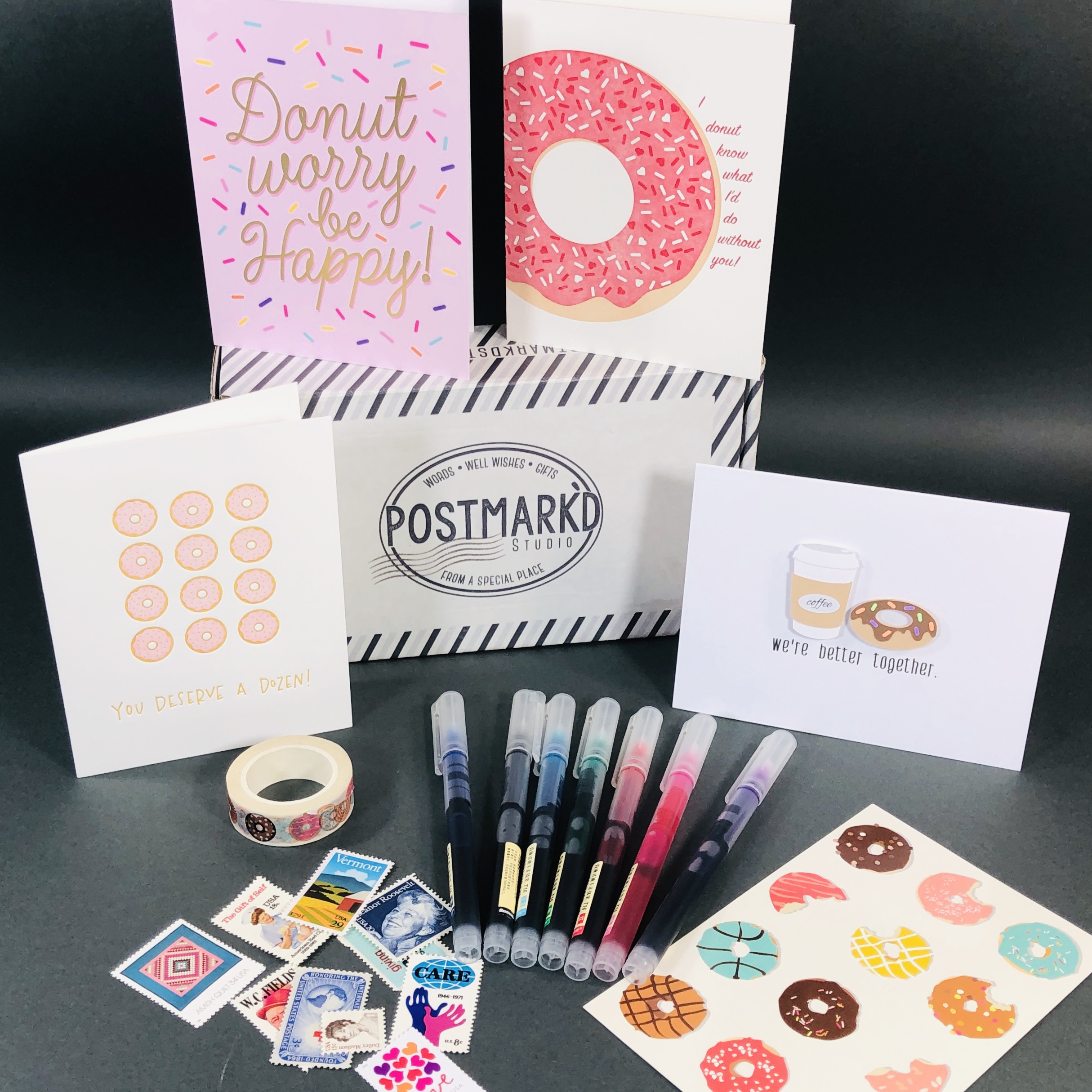 Looking good!
Every month you will find a thick blue postcard and a pencil.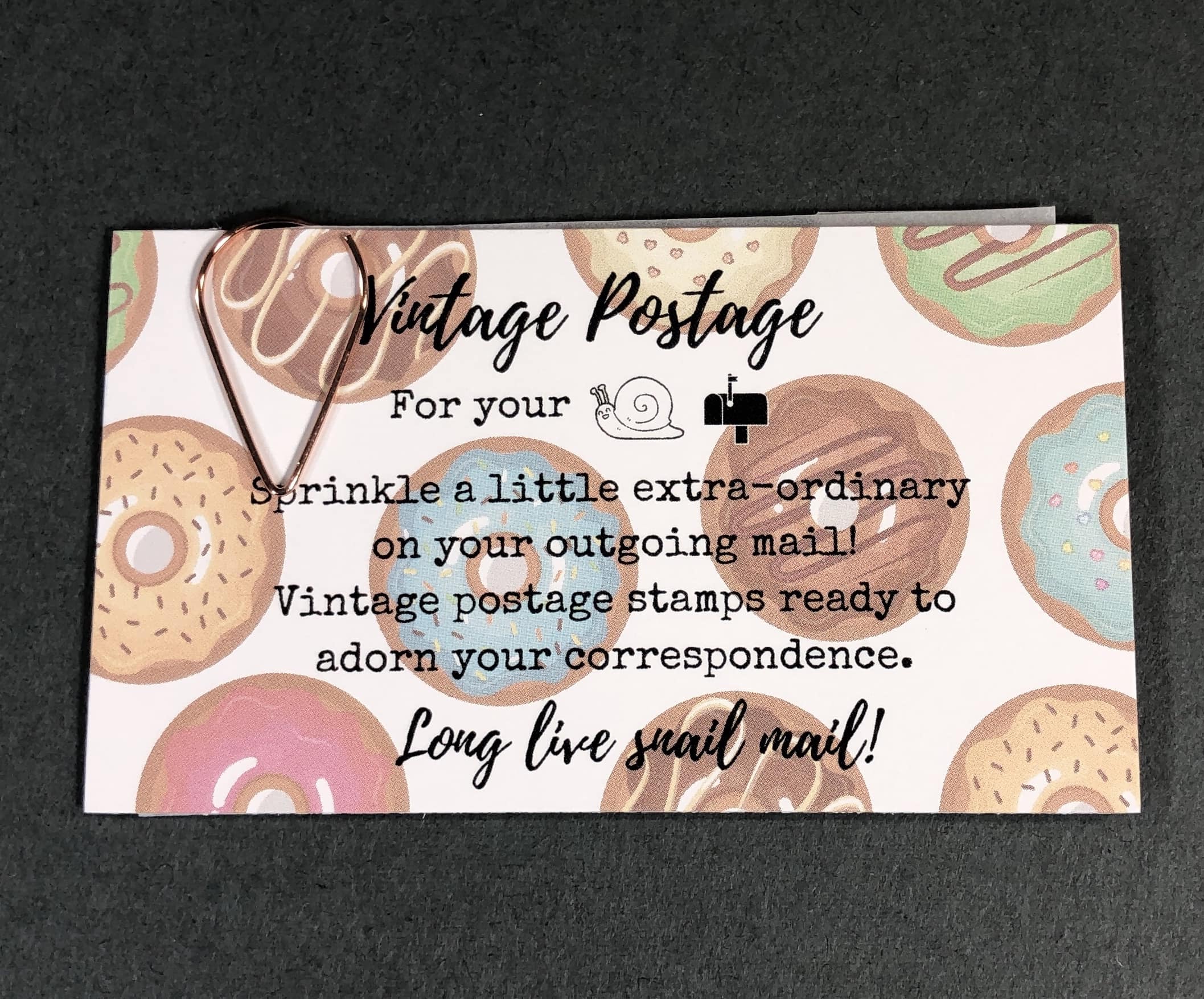 Anne, the owner, loves to send Vintage U.S. Postage.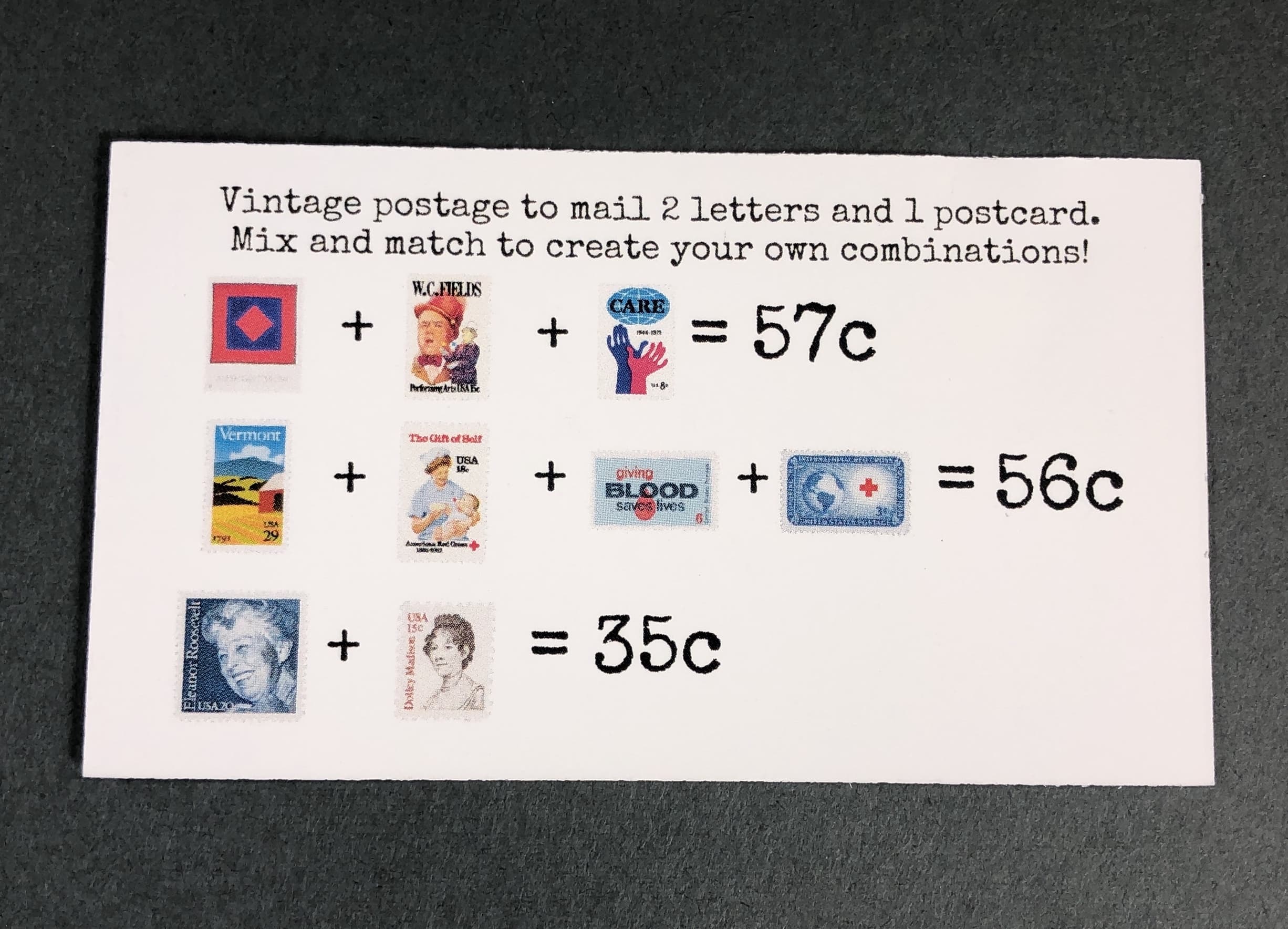 It now costs 55¢ to mail a card or letter (depending on how much it weighs) and 35¢ for a postcard. Make sure that your postage adds up to the correct amount!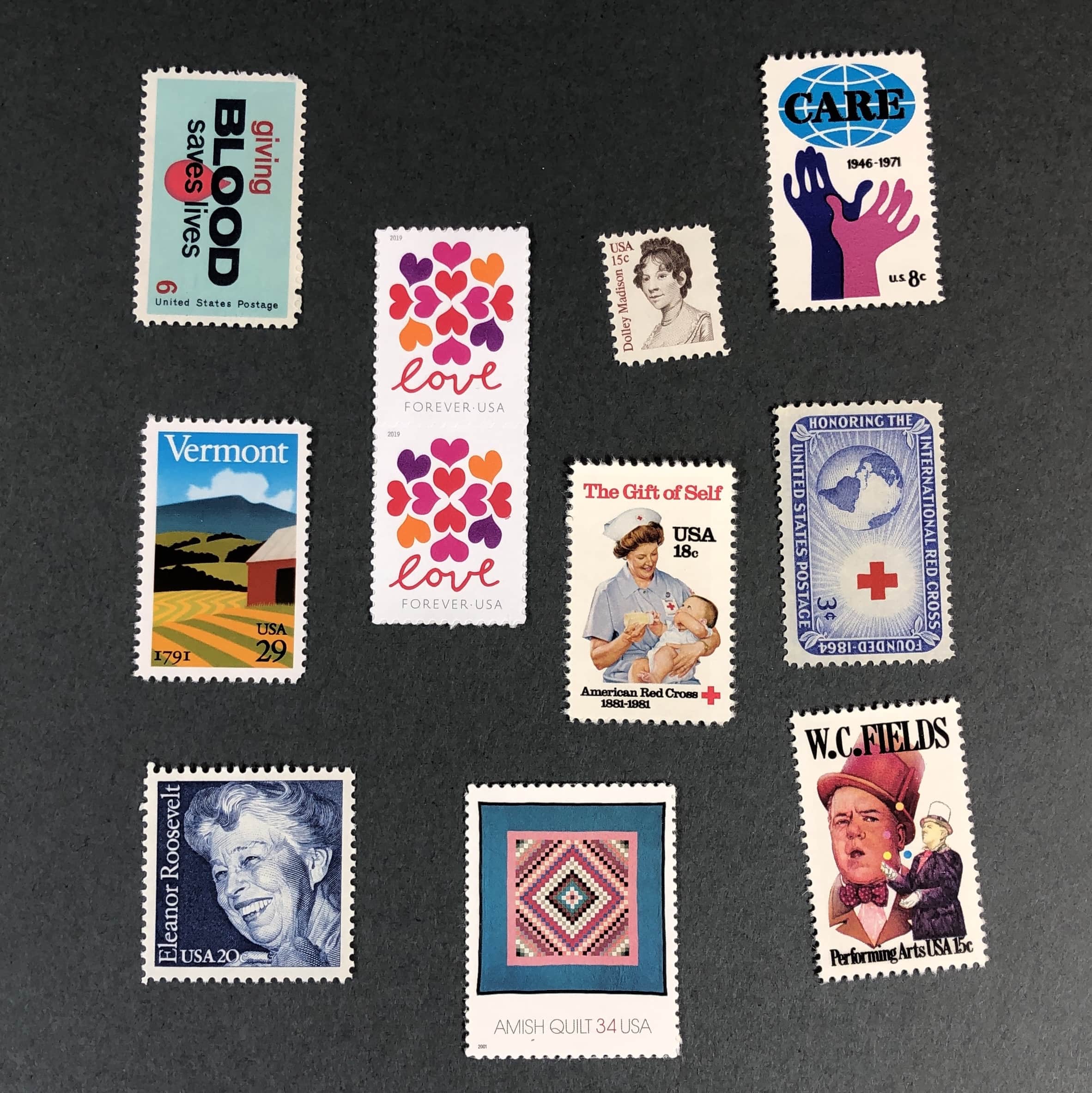 The stamps are always interesting, and there were even two Forever Stamps that were just released last month.
I also received a roll of Donut Washi Tape.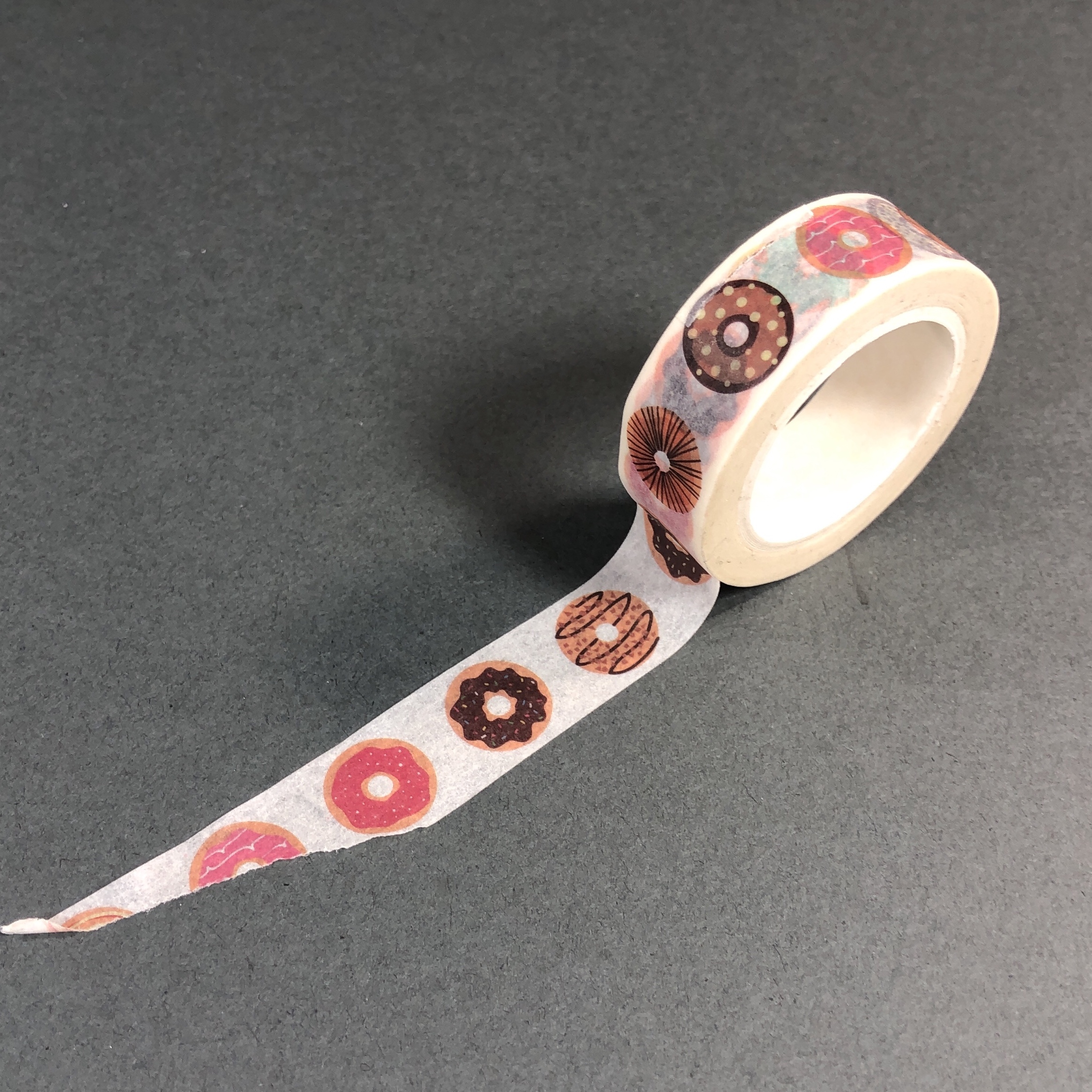 Oops, I accidentally ripped it!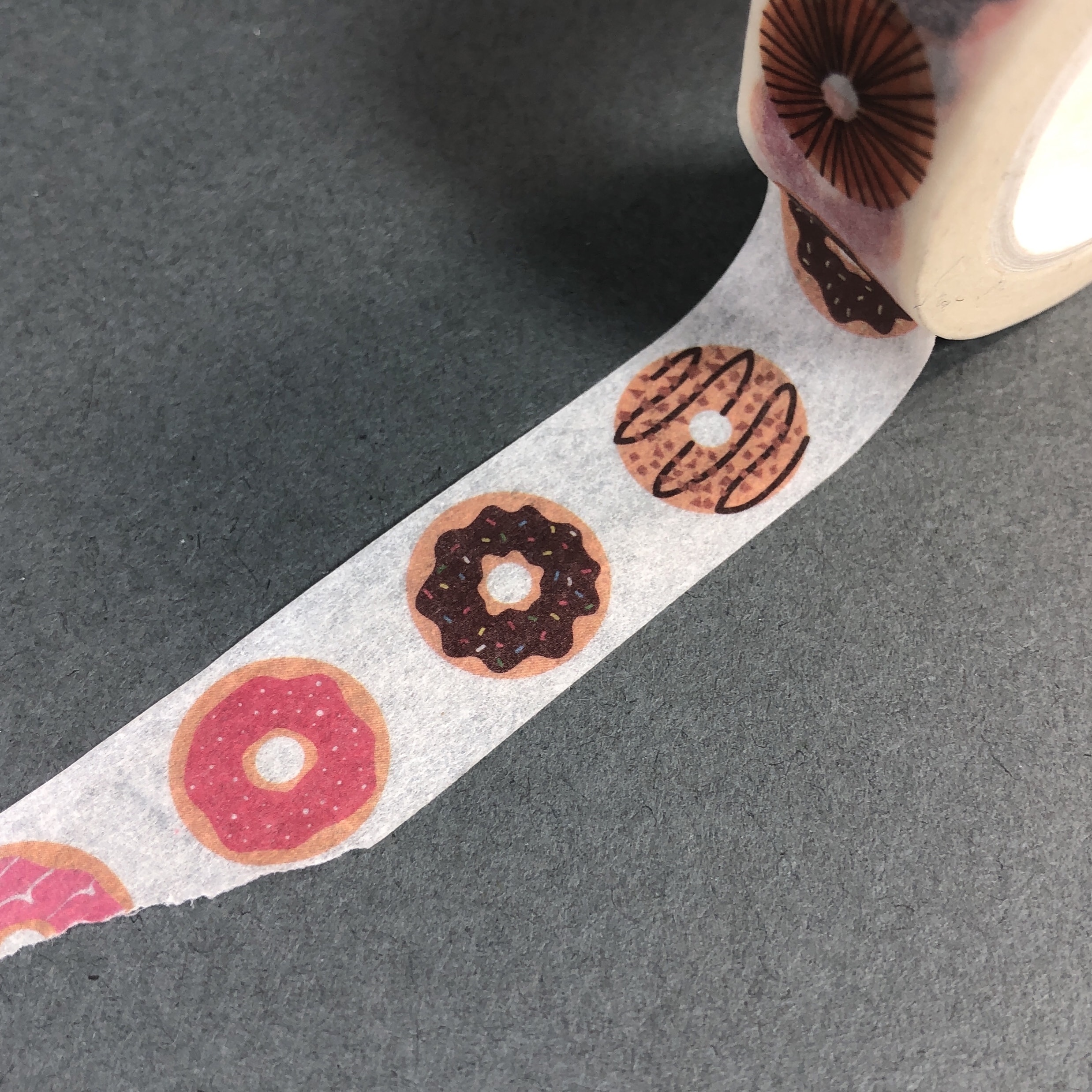 So cute, and I have already used it in my planner.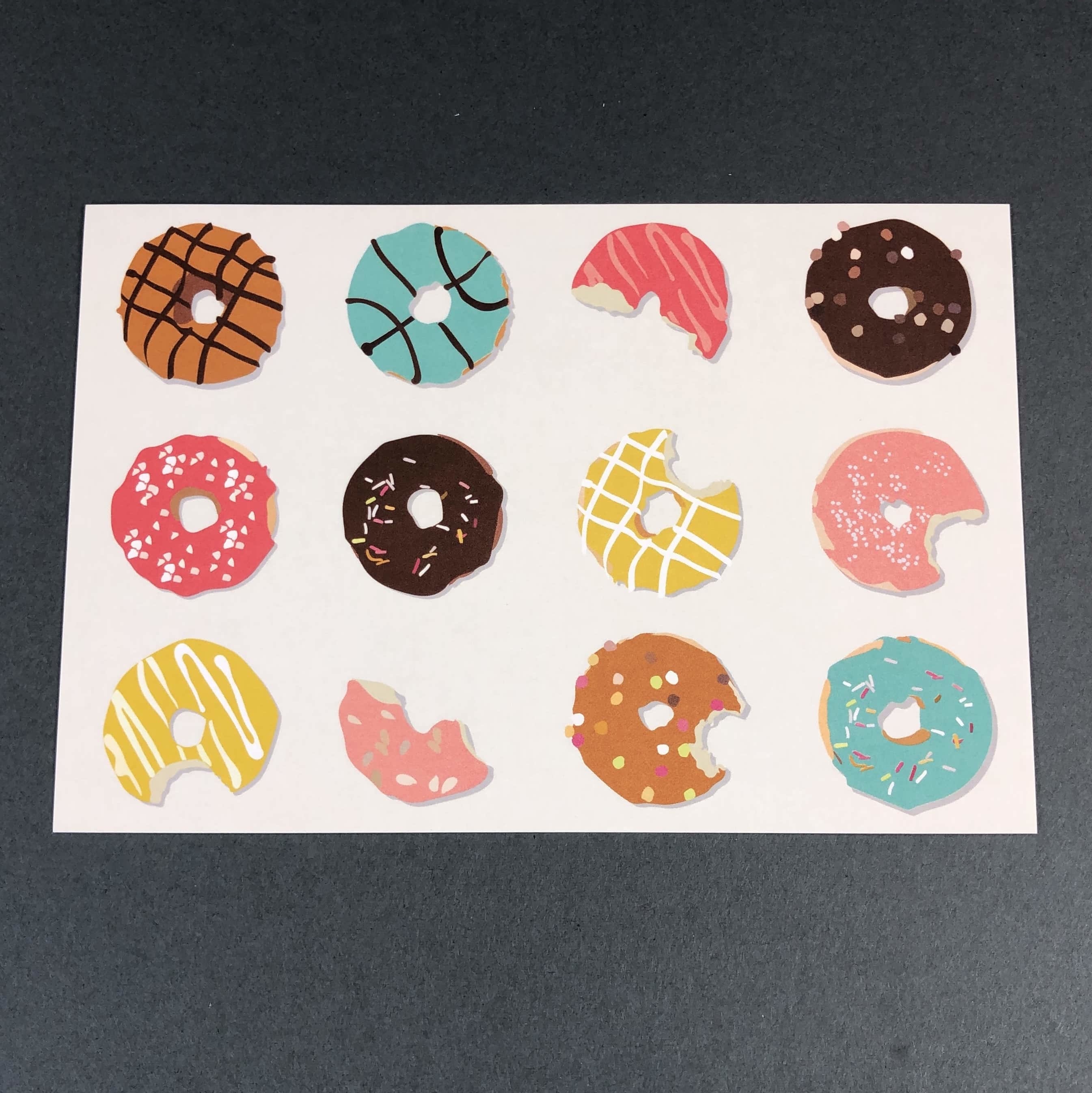 Lili Grafitti Donuts Postcard is perfect for dashing off a quick note to someone super sweet.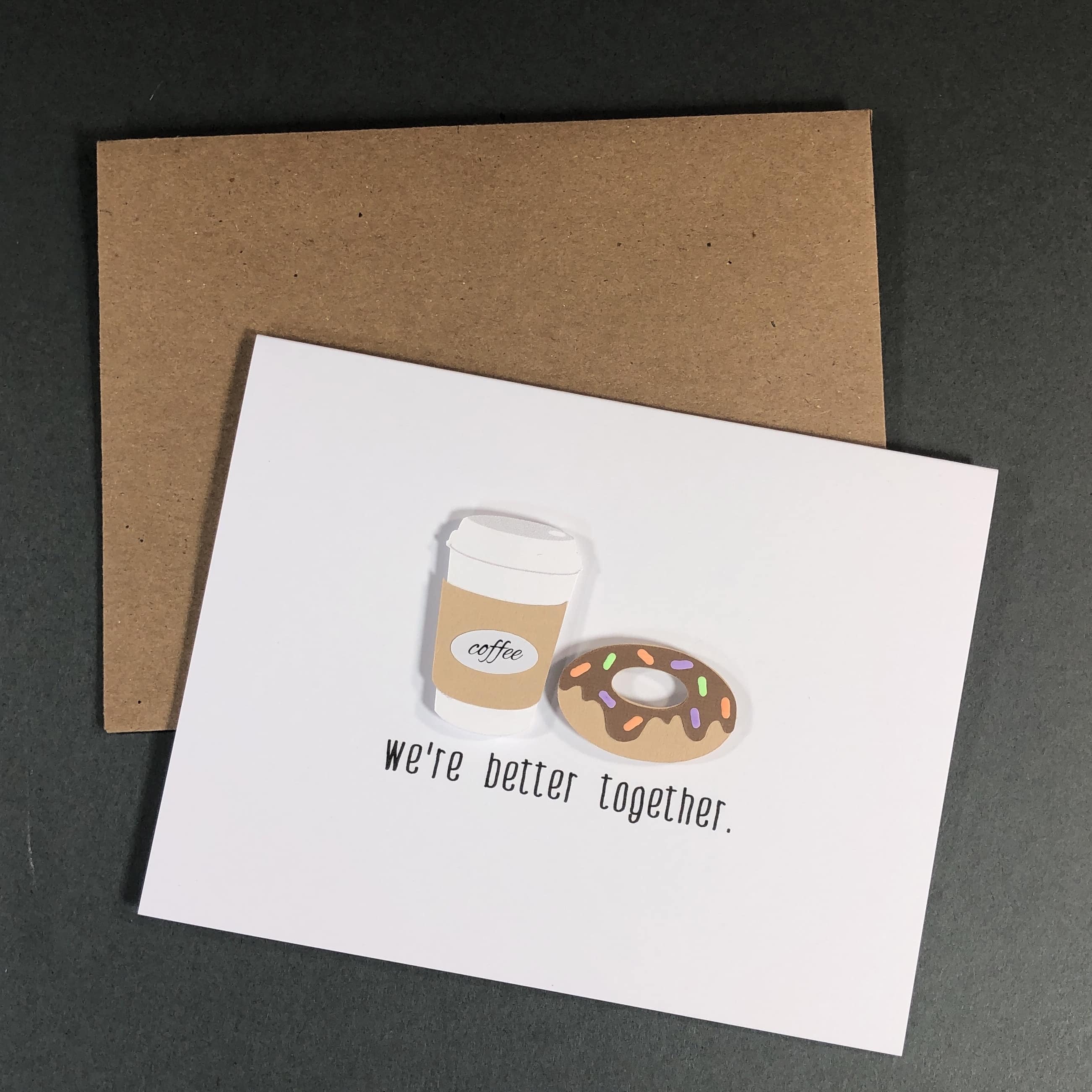 We're Better Together Card ($5) is a cute 3-D card that is blank on the inside and comes with a kraft paper envelope.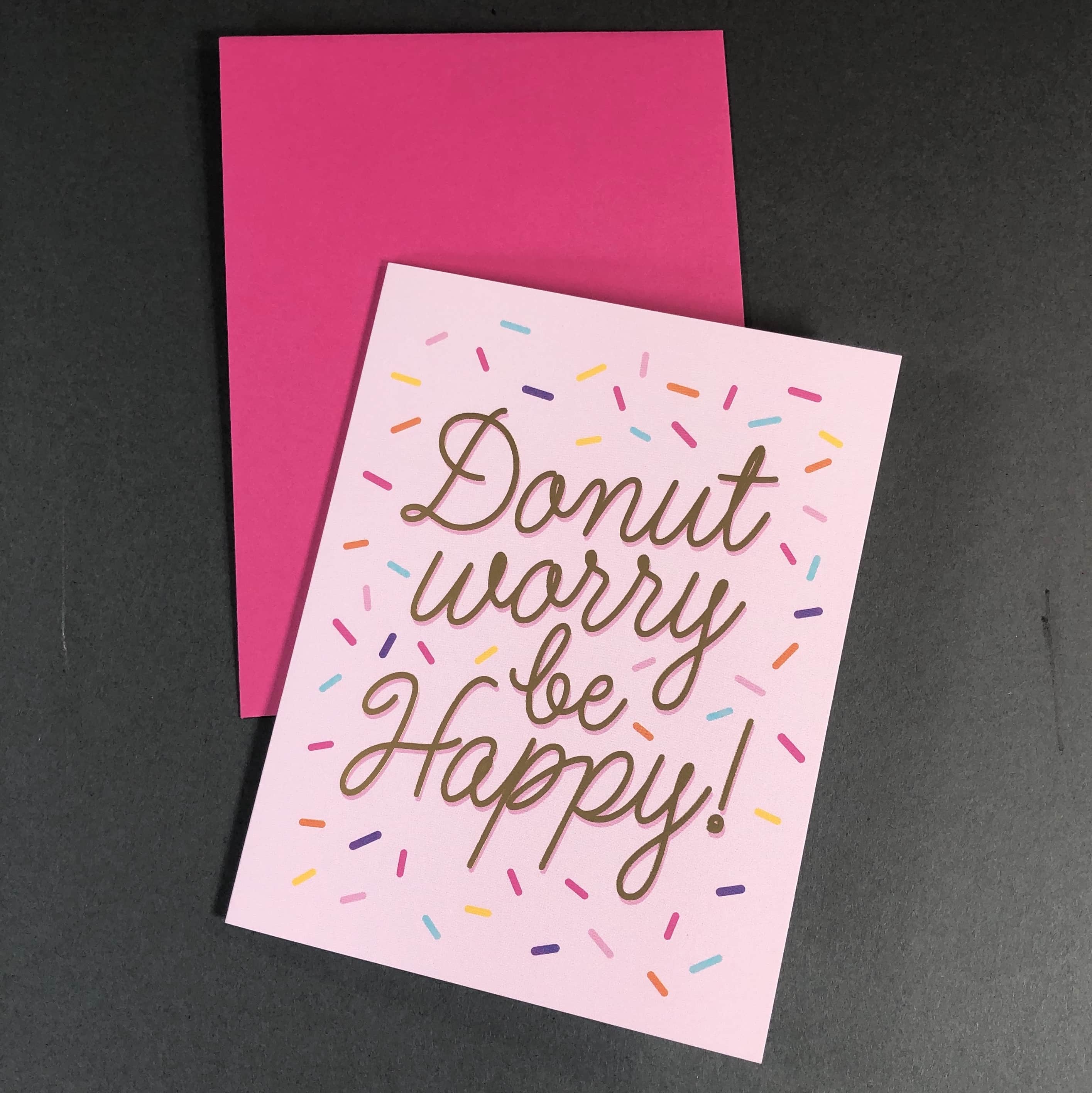 The Social Type Donut Worry Card ($6) has colorful sprinkles, um, sprinkled all over, plus the greeting is in gold foil. Blank inside with a hot pink envelope.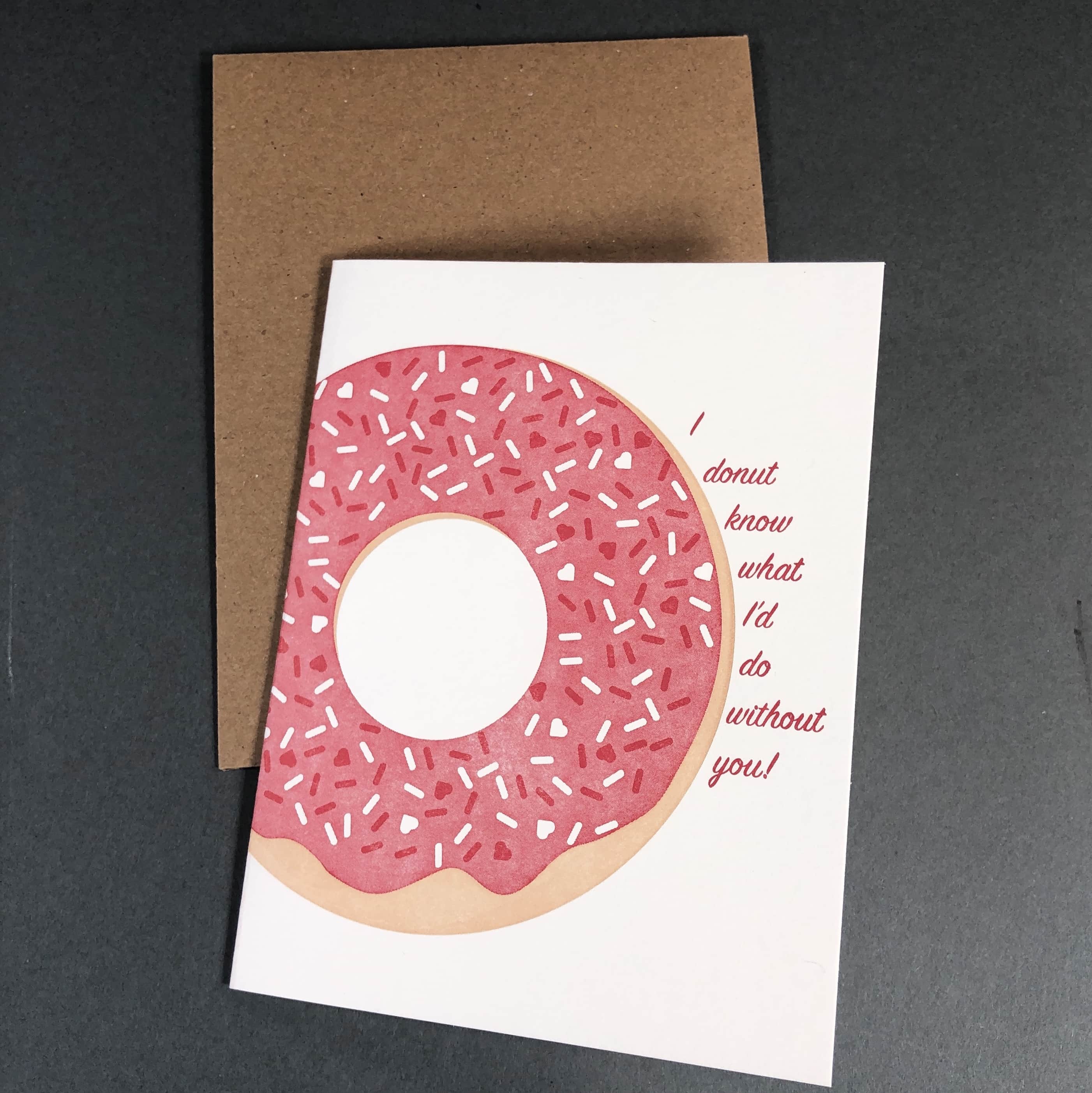 a.favorite design i donut know Card ($5) has a scrumptious looking donut on the front. Blank inside with a kraft paper envelope.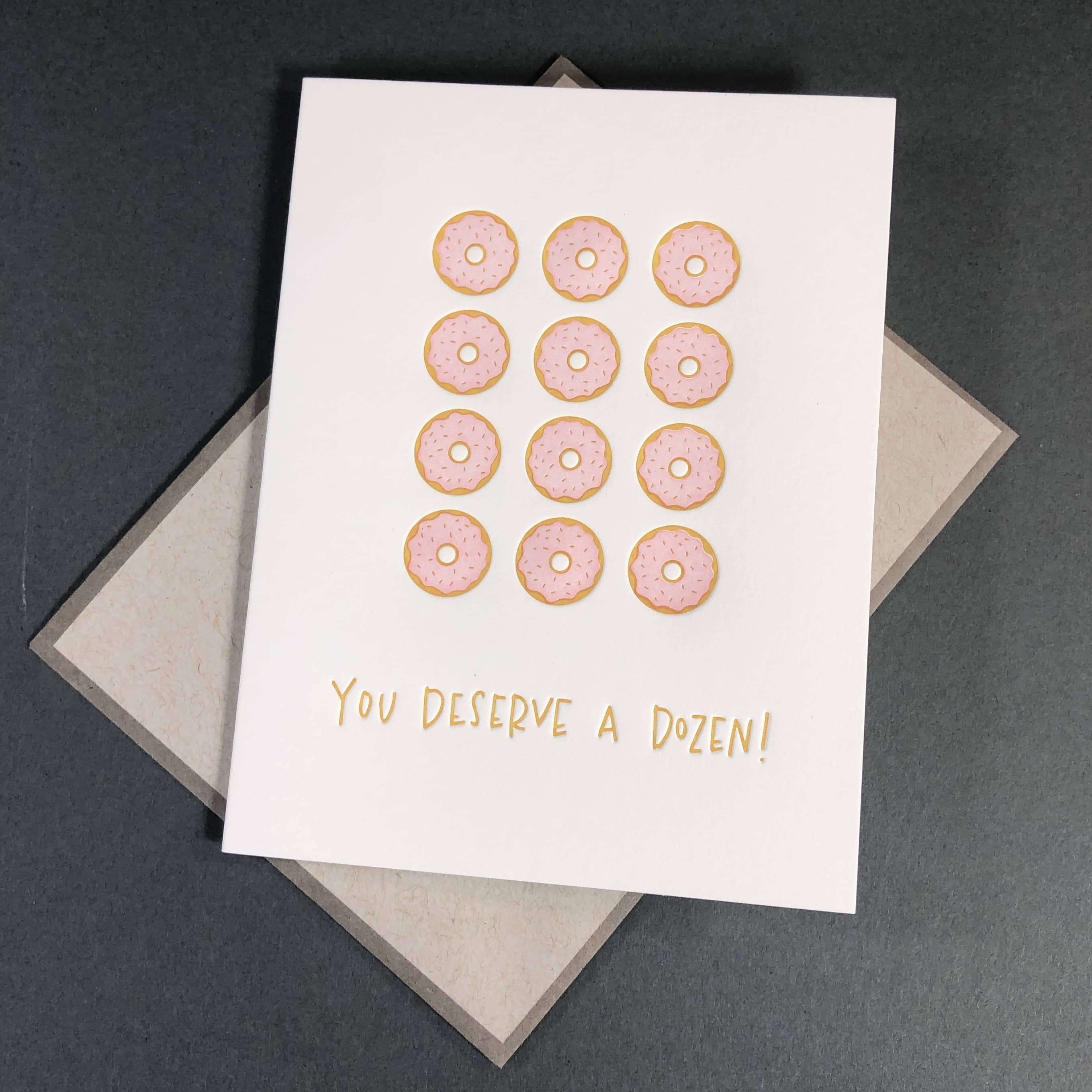 Ink Meets Paper Donuts Card ($5.75) features a dozen doughy treats, perfect for someone who has gone above and beyond. Blank inside with an Ink Meets Paper signature kraft paper envelope.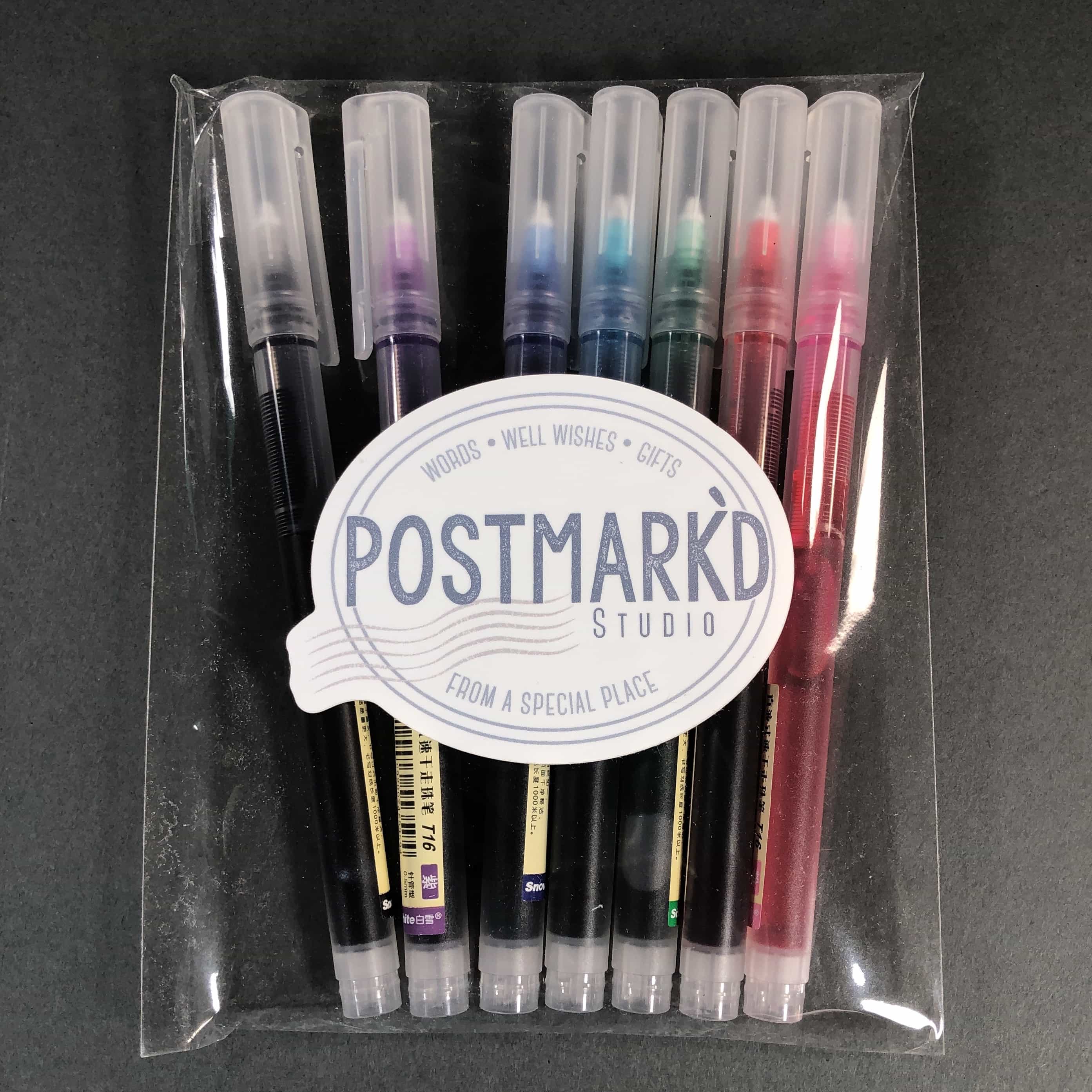 Postmark'd Pens (find similar item here, $16 for 9, so $12.44?) What? A set of gel pens? Amazing!!!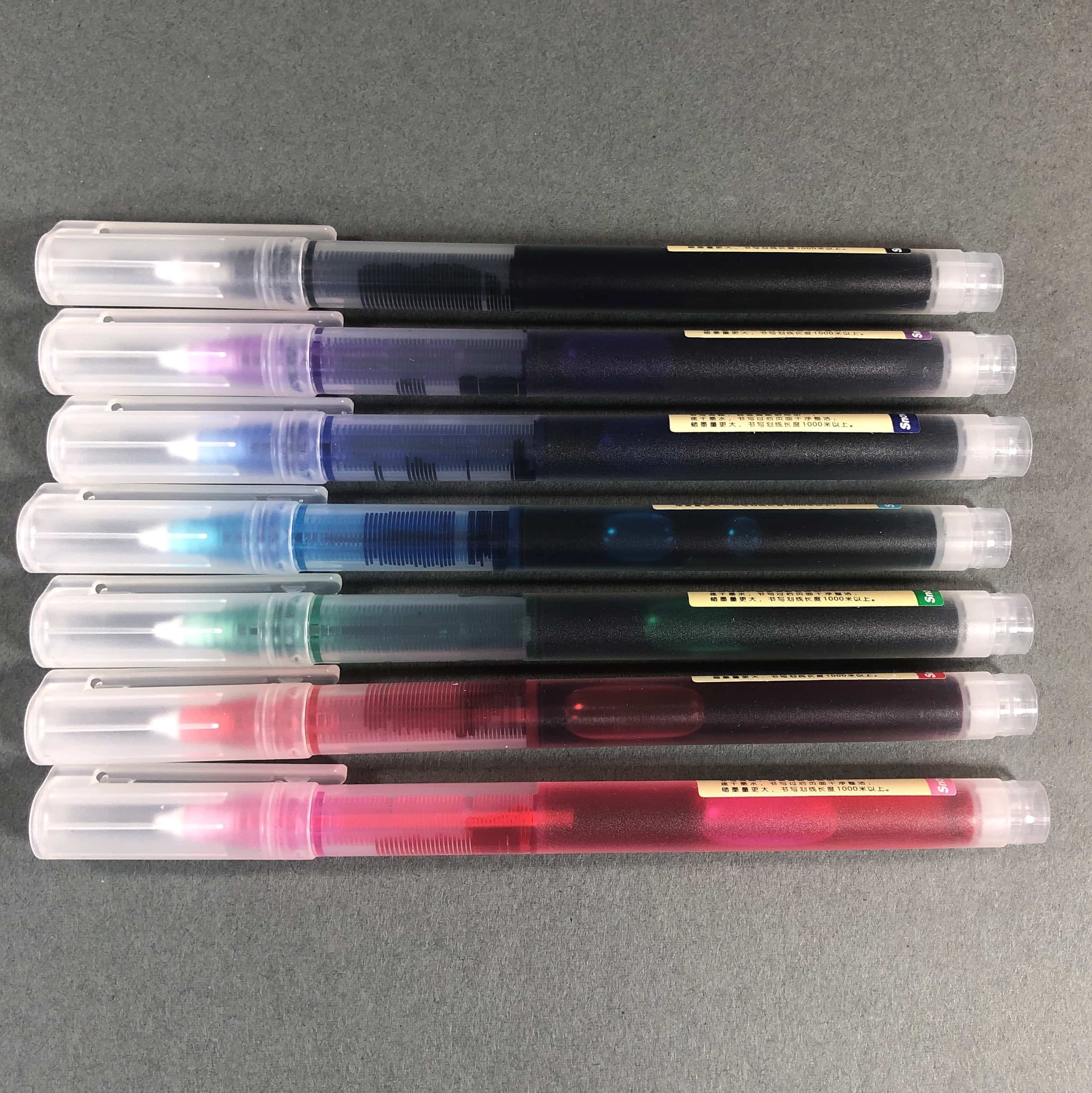 I bought a cheap set at Target and was so disappointed, but these are really nice. Not only are the colors cool, but they didn't bleed through on my planner. These will be perfect for addressing and writing in the cards this month, and for many months to come!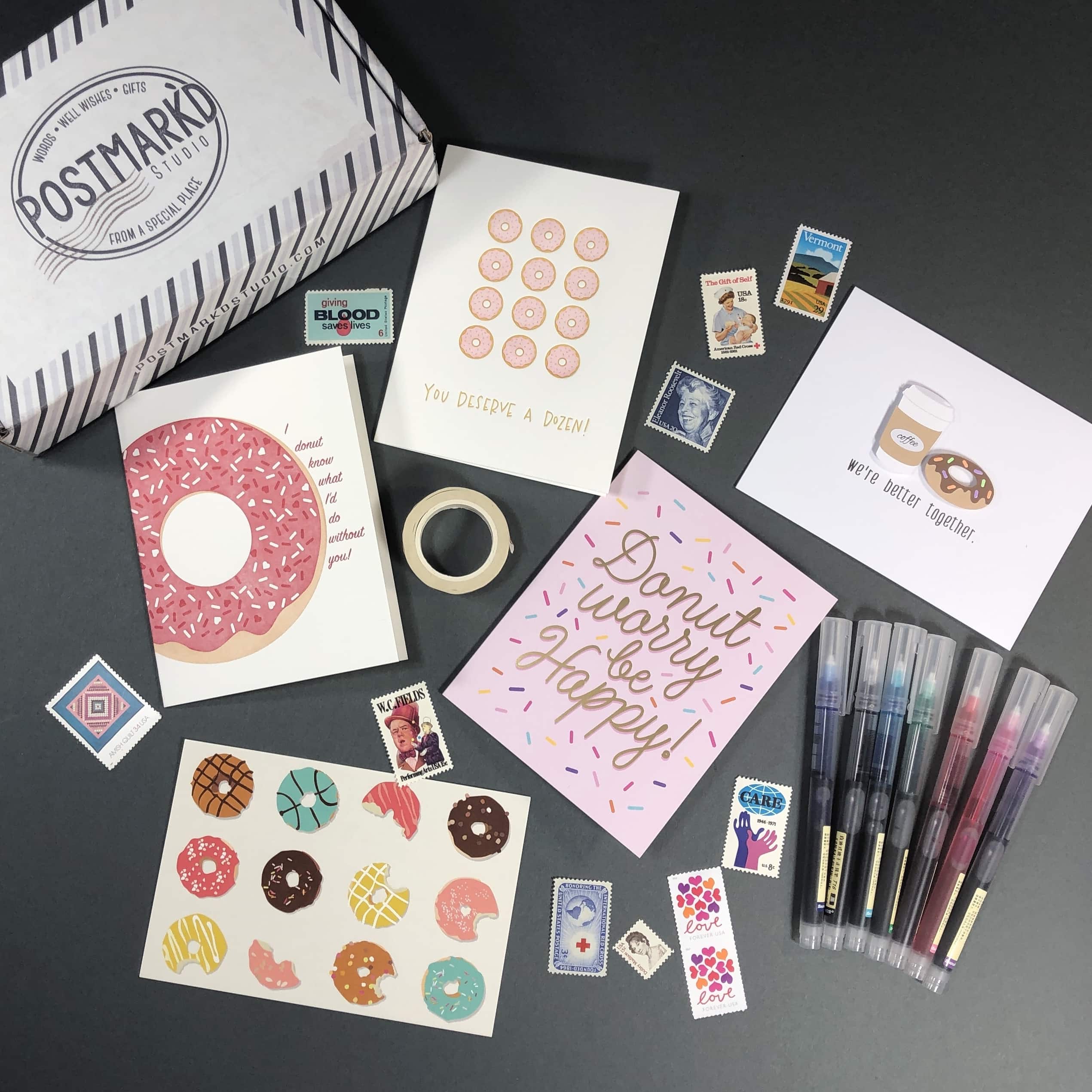 PostBox has the best themes, and this donut-centric box for February brightened up a dreary month! The cards are perfect for many occasions and the stamps are always interesting. I was super excited for the pens, they write so well and I received a rainbow of colors. I've already used the washi tape in my planner and can't wait to start sending some notes to loved ones!
What did you think of February's PostBox? Which card was your favorite?