POPSUGAR releases three holiday gift boxes every year, including the POPSUGAR Must Have Neiman Marcus box! This box is co-curated by Lisa Sugar and Neiman Marcus Fashion Director Ken Downing. This box costs $250 and it's SOLD OUT.
If you're unfamiliar with them, POPSUGAR Must Have Box is a monthly women's subscription box. In the regular monthly box, you'll receive items from a mix of categories like beauty, home, accessories, jewelry, etc. It's one of the most popular subscription boxes around!
For the regular POPSUGAR subscription – DEAL: Save $20 on your first box with this link and coupon code MSA20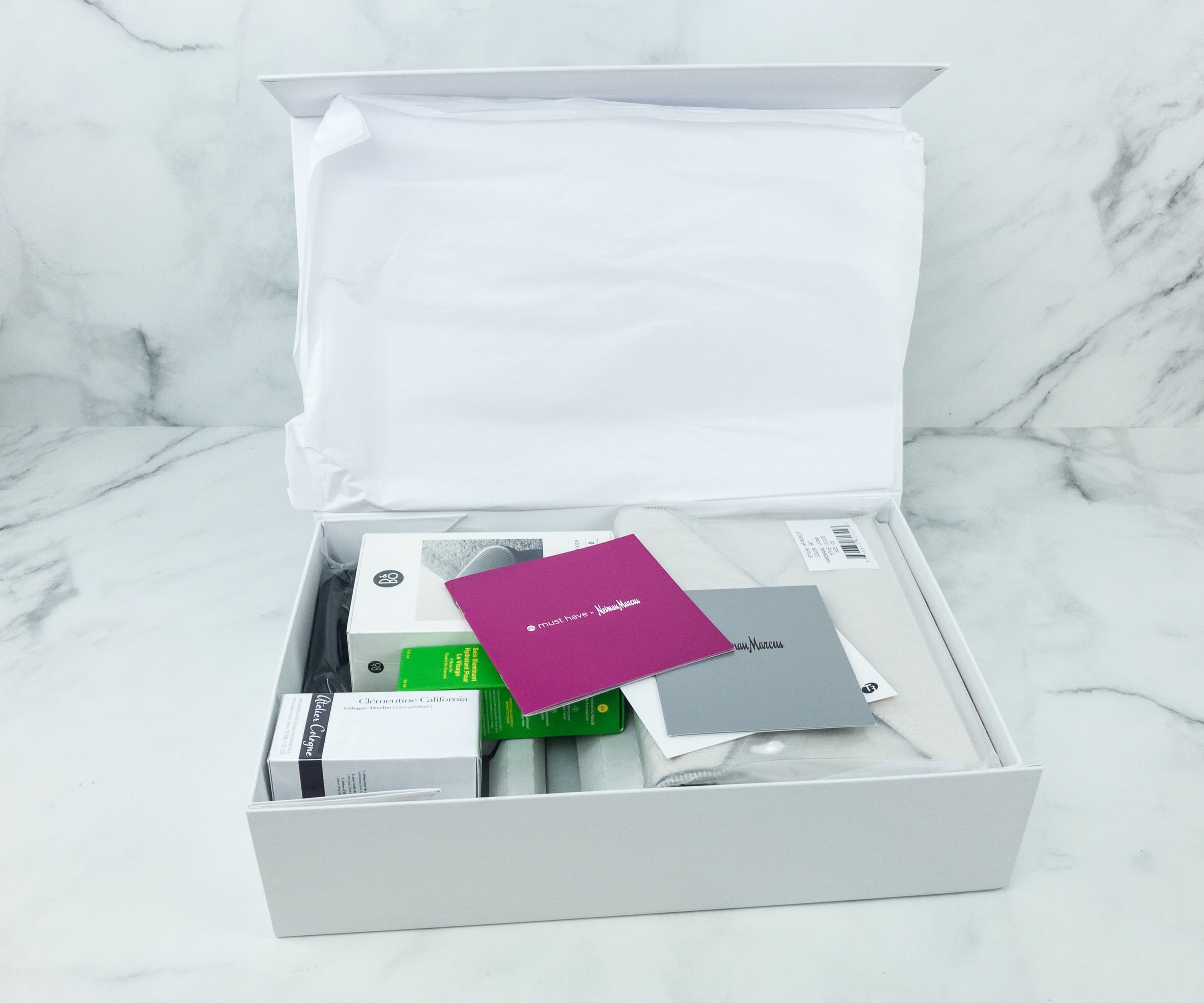 There are several cards on top of the items.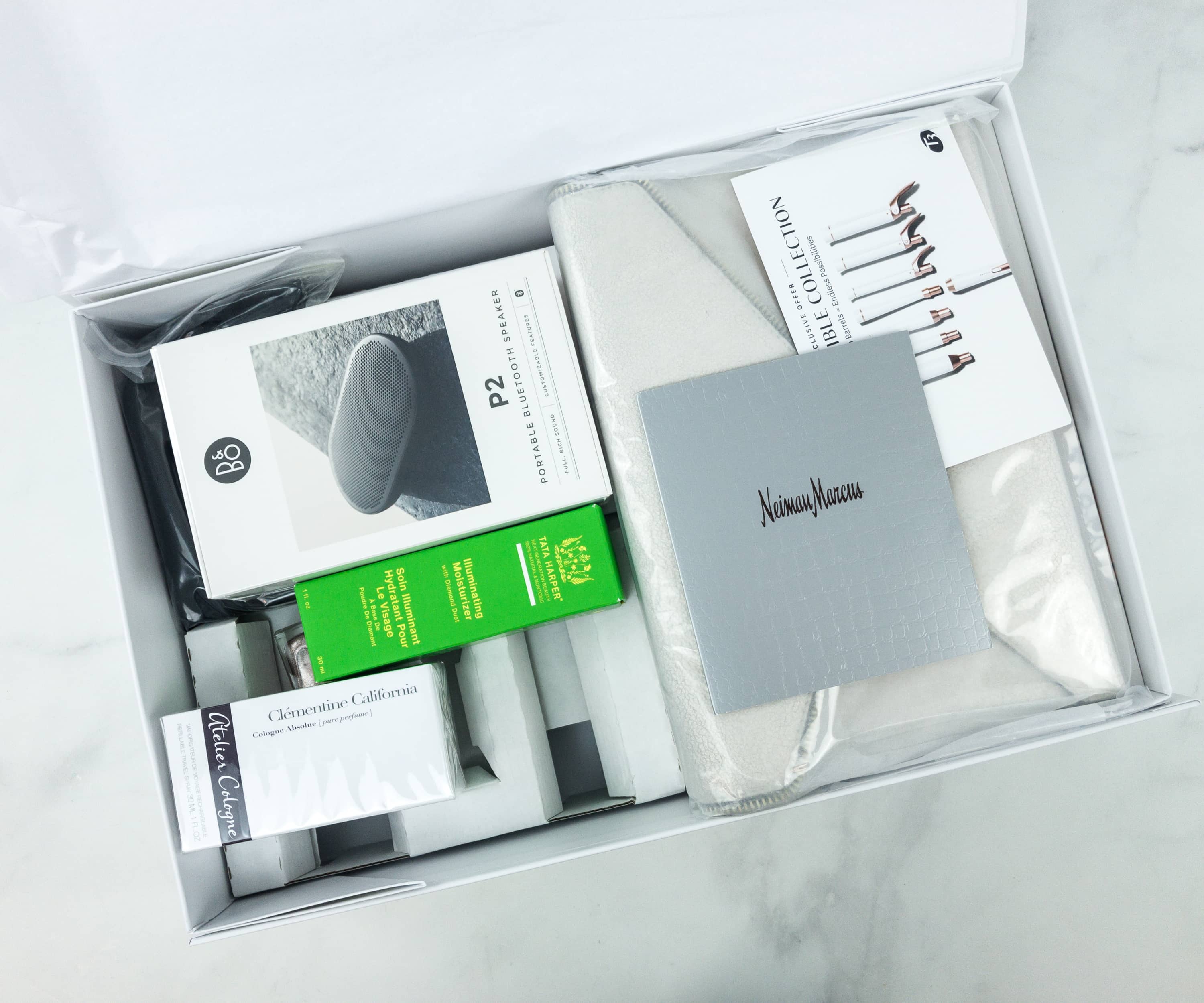 This box is gorgeous. I also love unwrapping all the items individually.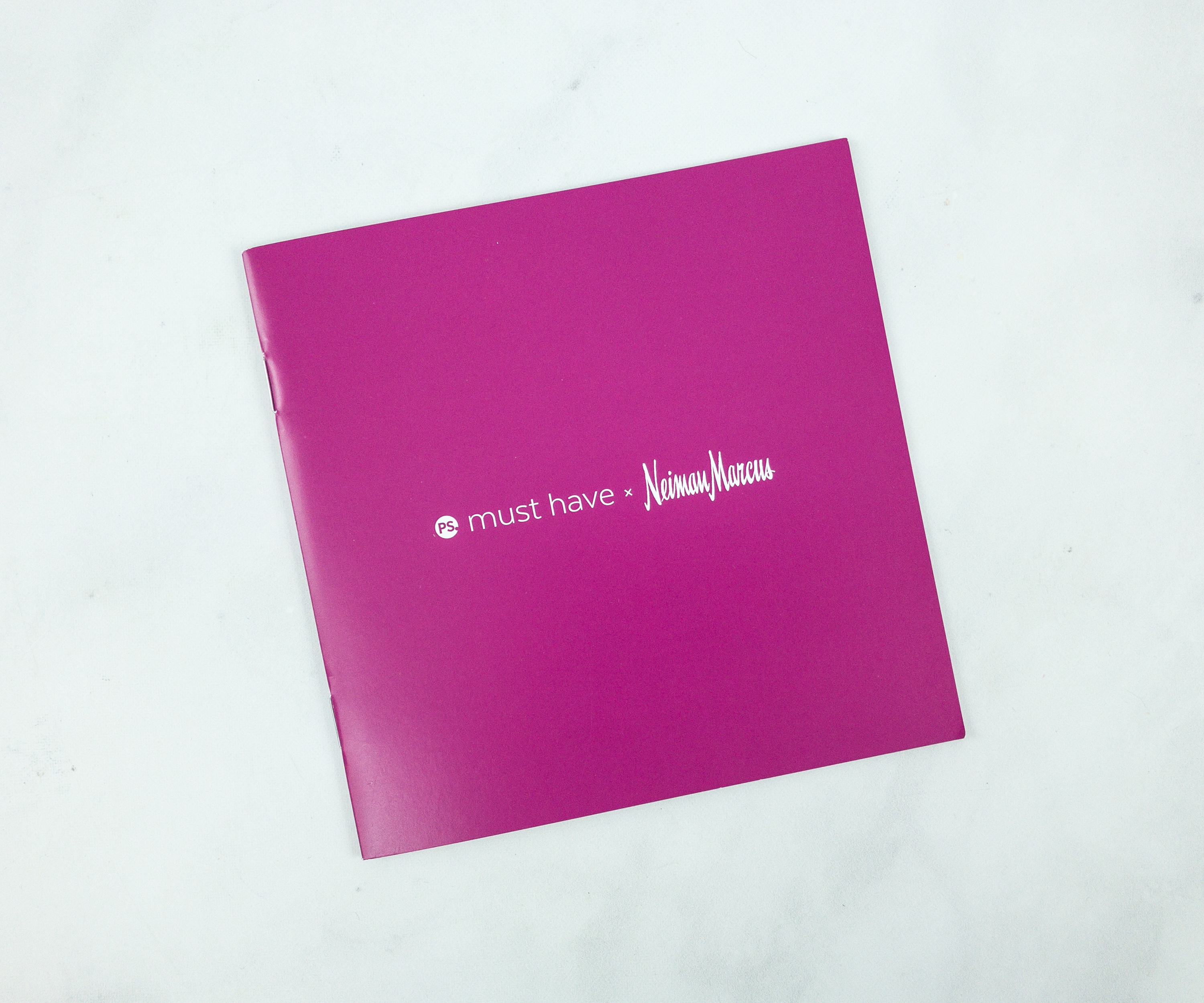 We have the pamphlet in popping pink. It contains all the information regarding the items inside the box.
Here's a short message from the curators!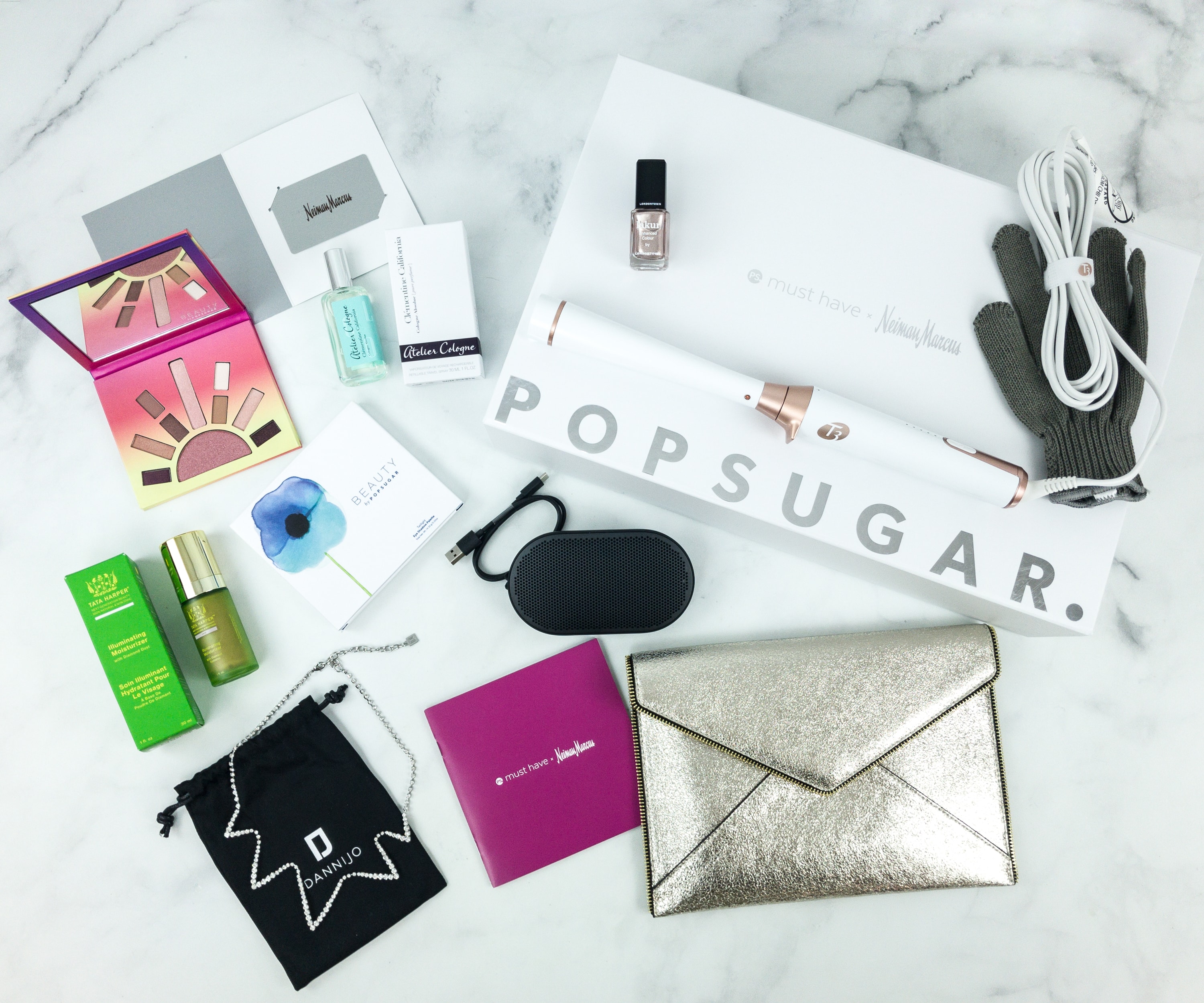 Everything in the box!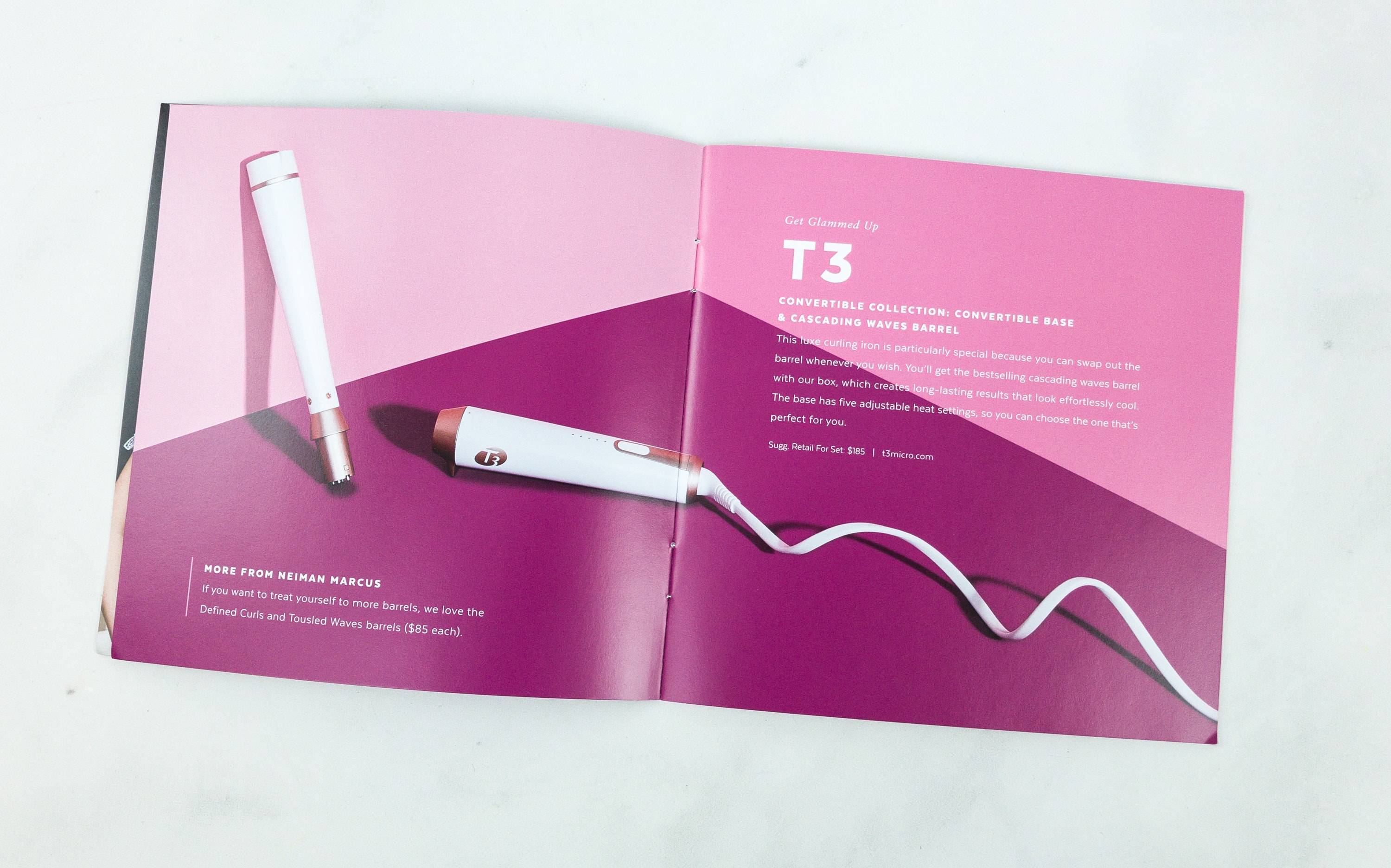 T3 Micro Convertible Base & Cascading Waves Barrel ($185) From the name itself, this hairstyling tool has a convertible base where you can attach different barrels depending on your preferred hairstyle.
The card illustrates that we can be able to change barrels. There are seven barrels available, namely: Tousled Waves, Undone Waves, Voluminous Curls, Loose Waves, Polished Curls, Cascading Waves, and Defined Curls. In this box, they gave us the bestselling Cascading Waves barrel.
The unit carton has the step by step instructions at the back with numbered illustrations.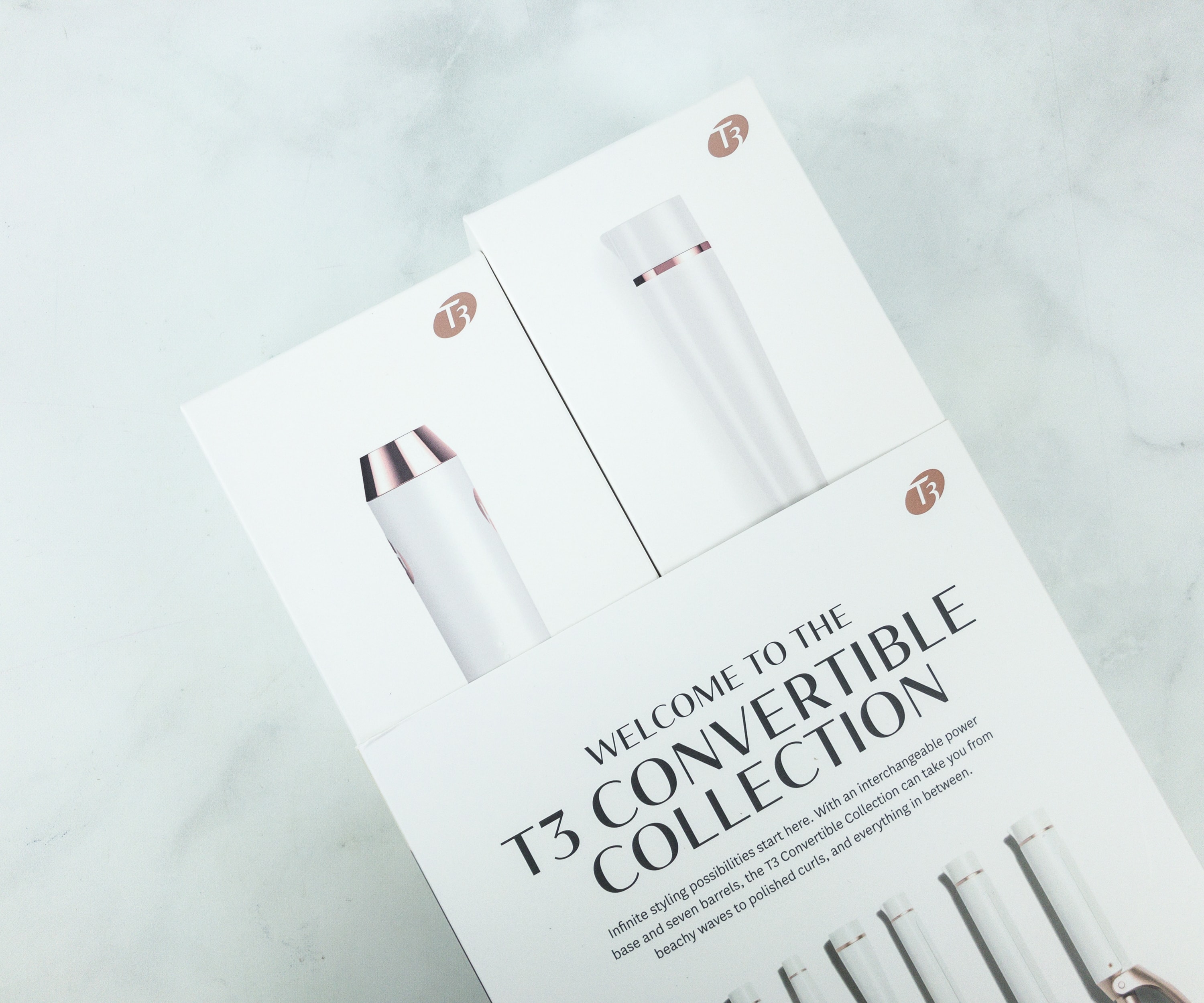 When you remove the outer unit carton, you can see the two boxes, one for the barrel and one for the base.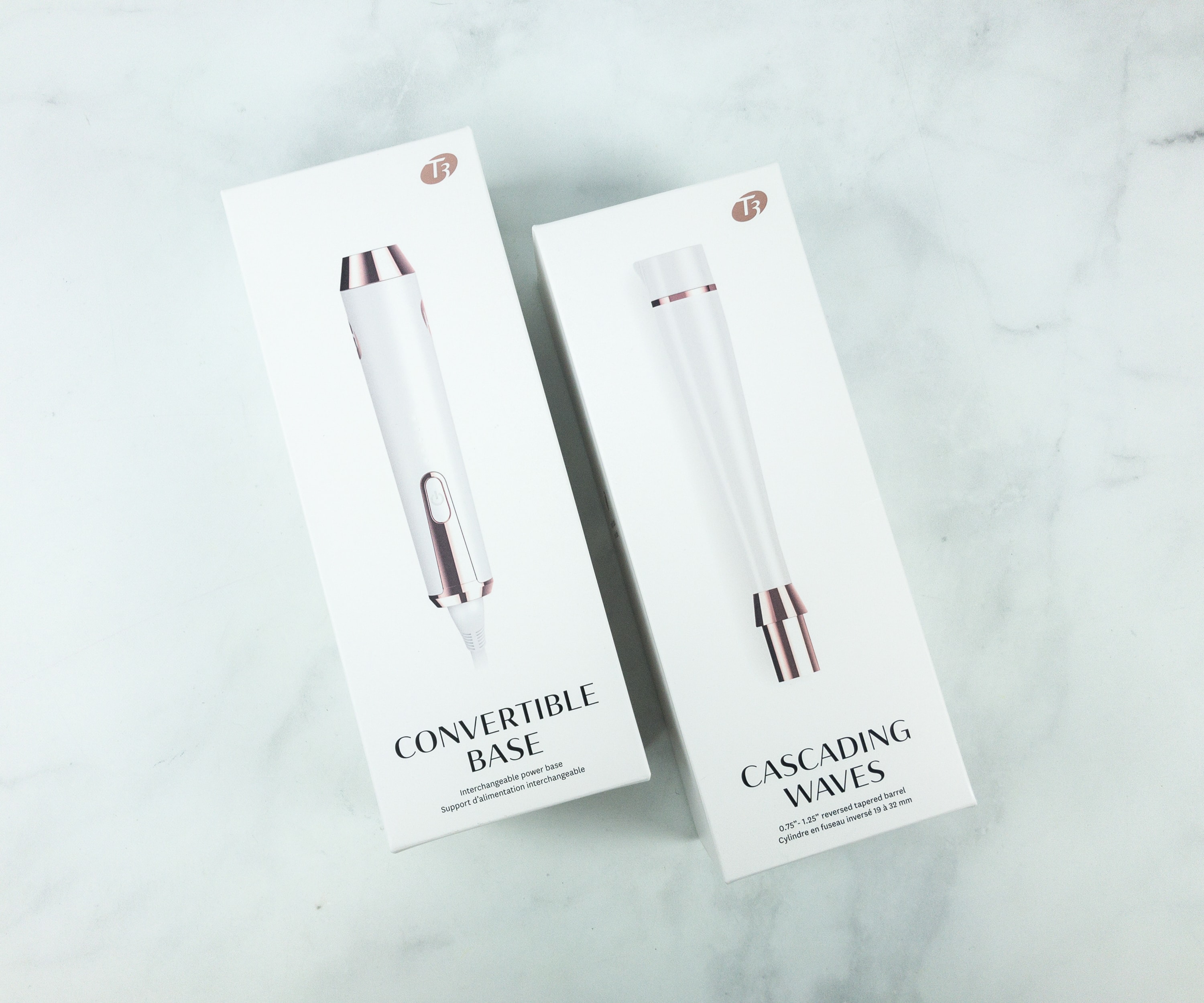 The design of the box is simple and straightforward.
The boxes are informative about the product's features.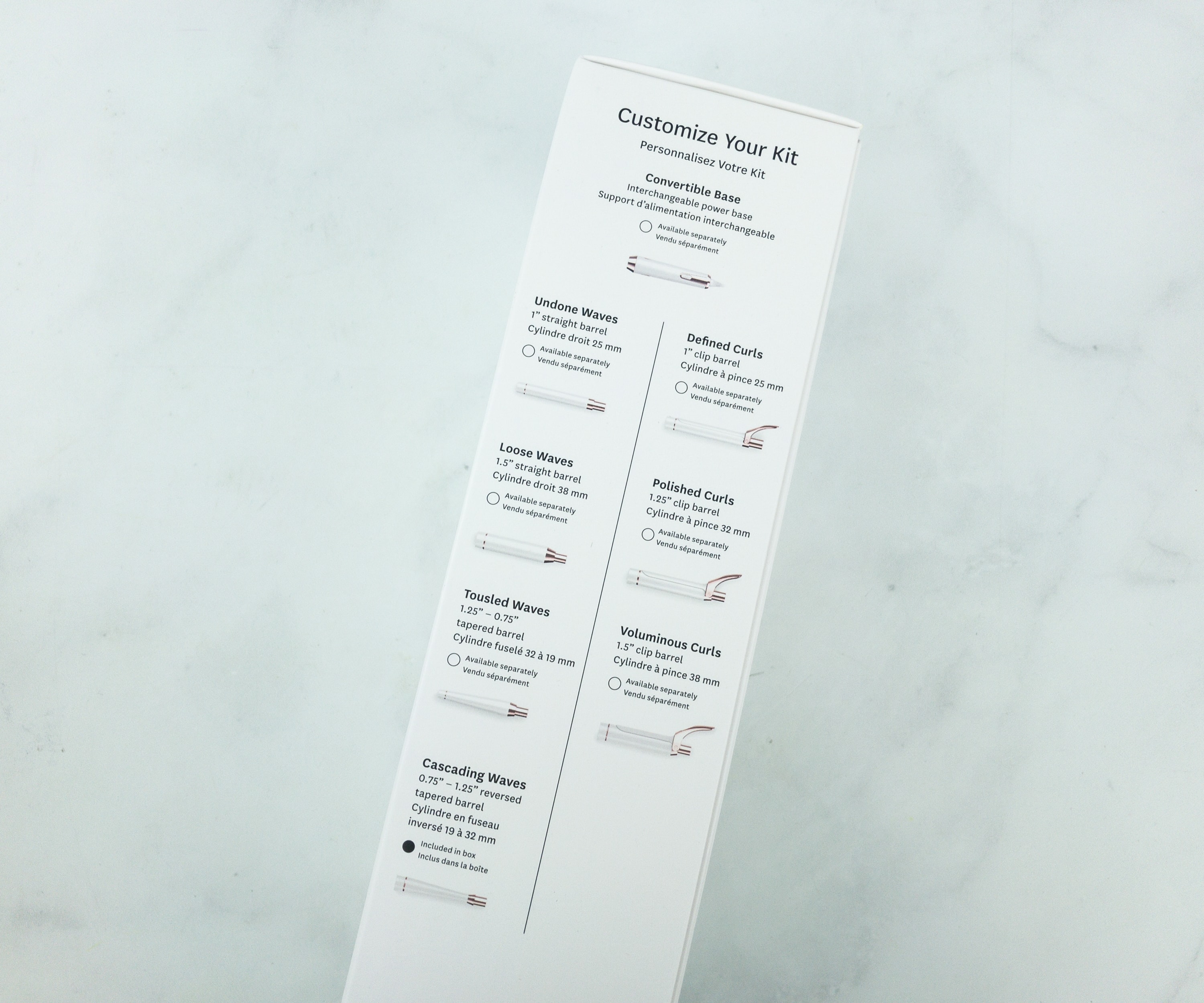 The barrels are sold separately and there's a picture of all the barrels on the packaging. The one inside has a highlighted circle.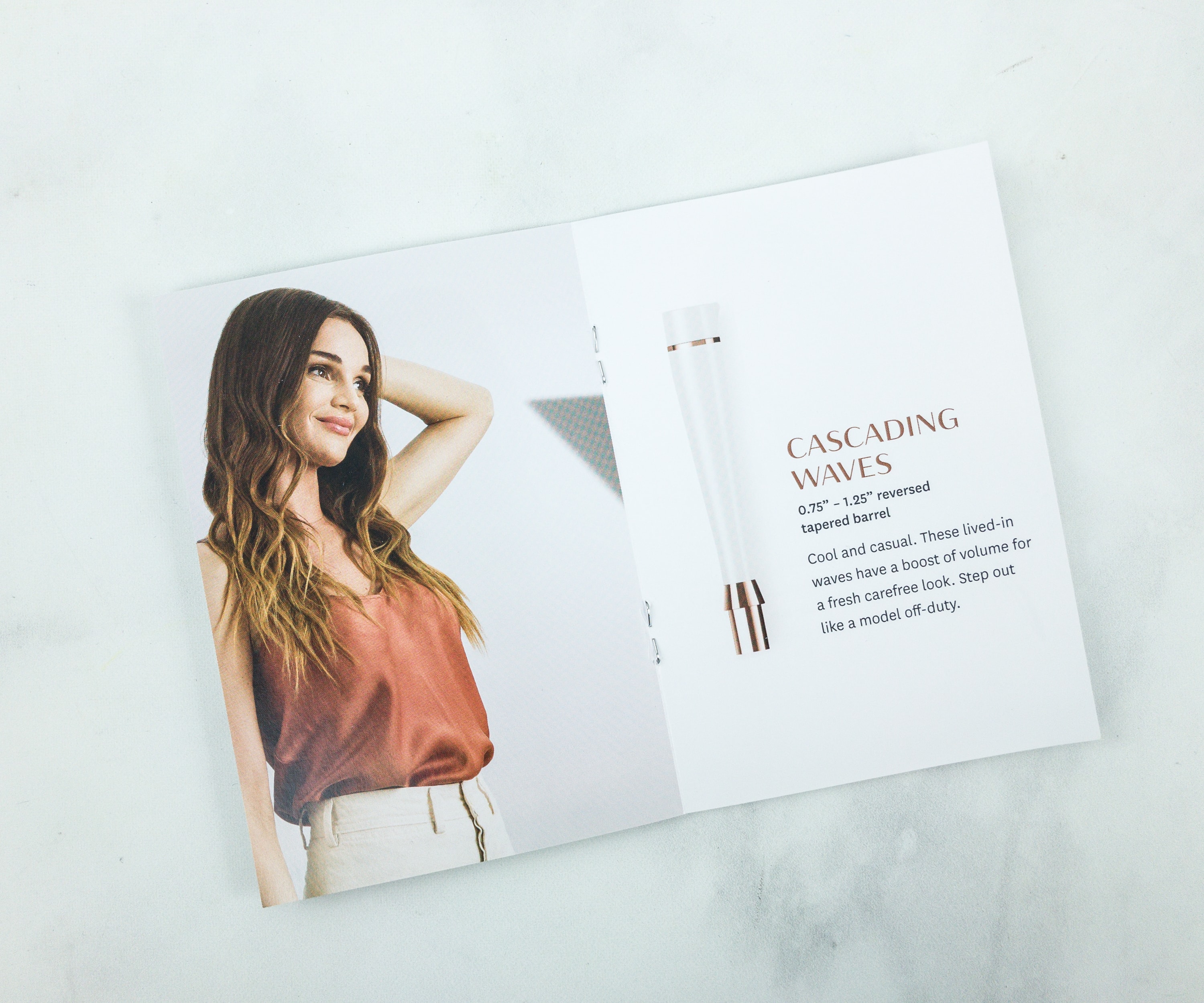 This cascading wave is a hairstyle that is casual, chic and trendy like a model-off-duty.
These are the items included in the kit.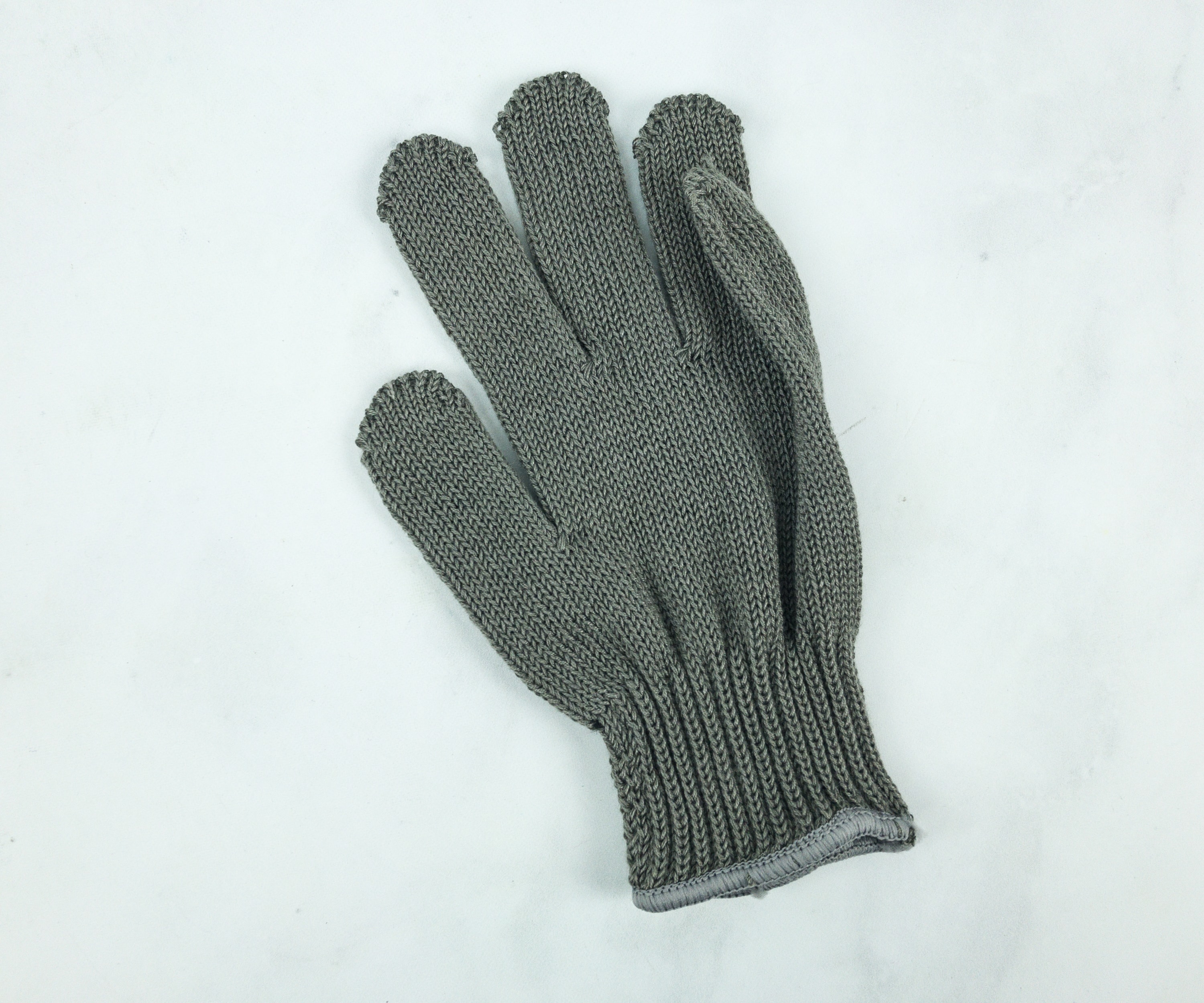 They provided a knitted glove to protect my hand while styling my tresses.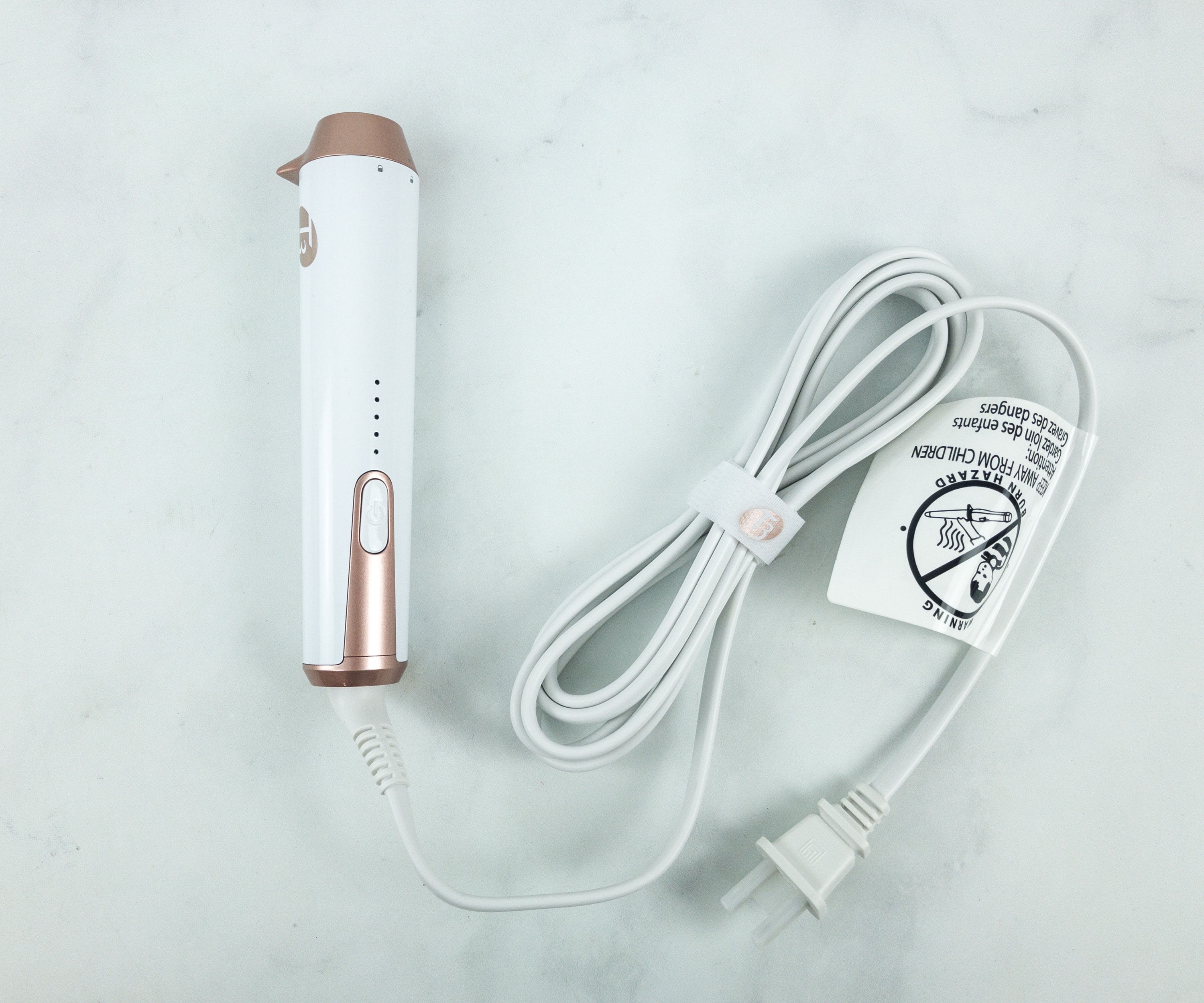 This is the reason why you can change your look easily. This convertible base is versatile and convenient to use as the cornerstone of the Convertible Collection. It has an internal microchip that ensures 5 optimal heat settings for all types of barrels and hair condition.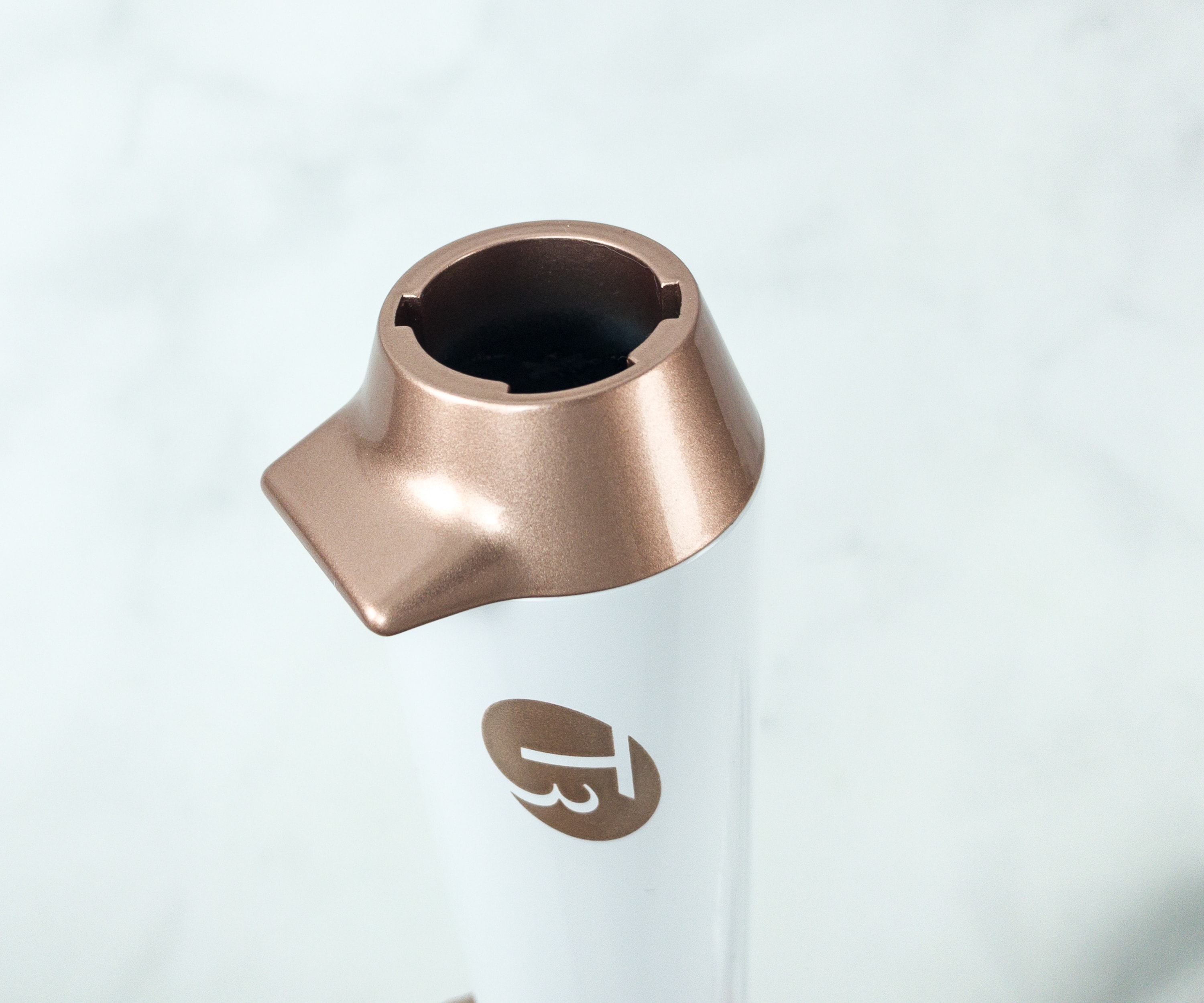 The T3 Convertible design facilitates the fluid locking system that can customize the styling tool to your needs.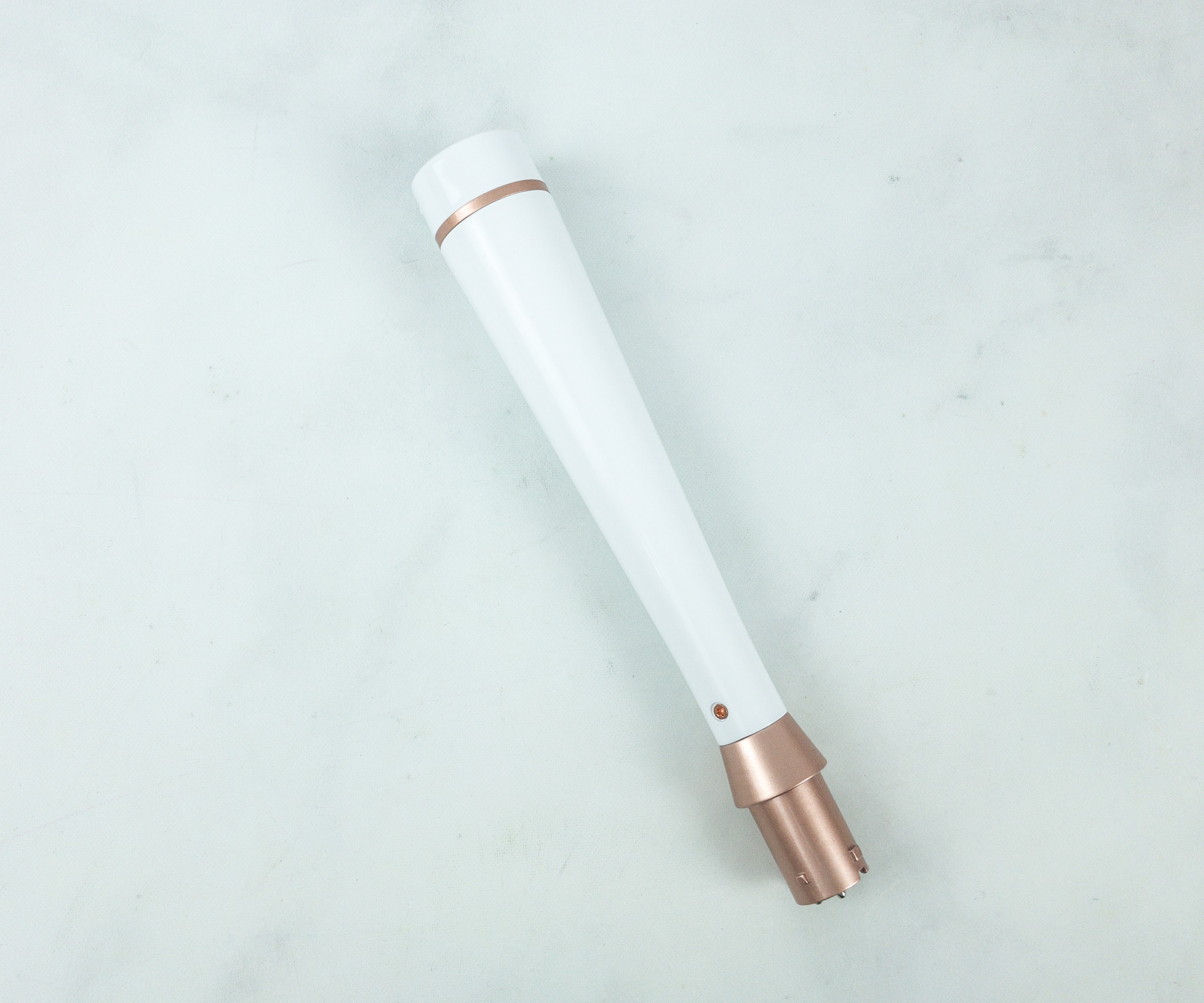 This will not work without the convertible base of course. Just attach this to the base and twist the parted sections of hair in the direction away from you, placing the top part of the hair to the smallest part of the barrel, working your way to the tip of your hair on the wider end of the barrel. This will surely create the cascading effect. Be sure to break through the waves to smooth and define.

It's lightweight so it will not wear you out. Less effort to style and can be used on the go because of the Digital T3 SinglePass technology that ensures even and fast delivery of heat and styling. You won't have to repeat the process over and over!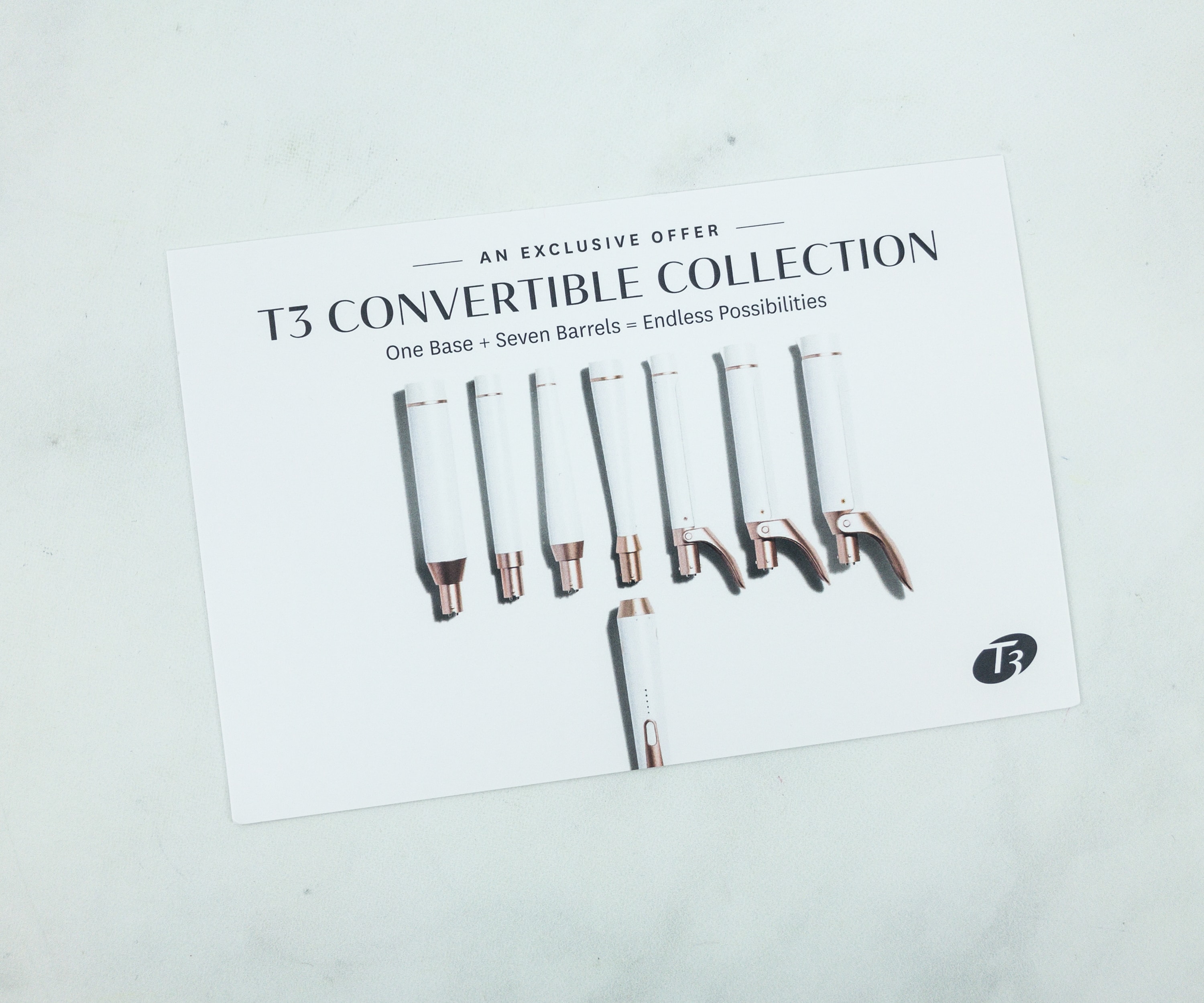 They also gave us a promotional card.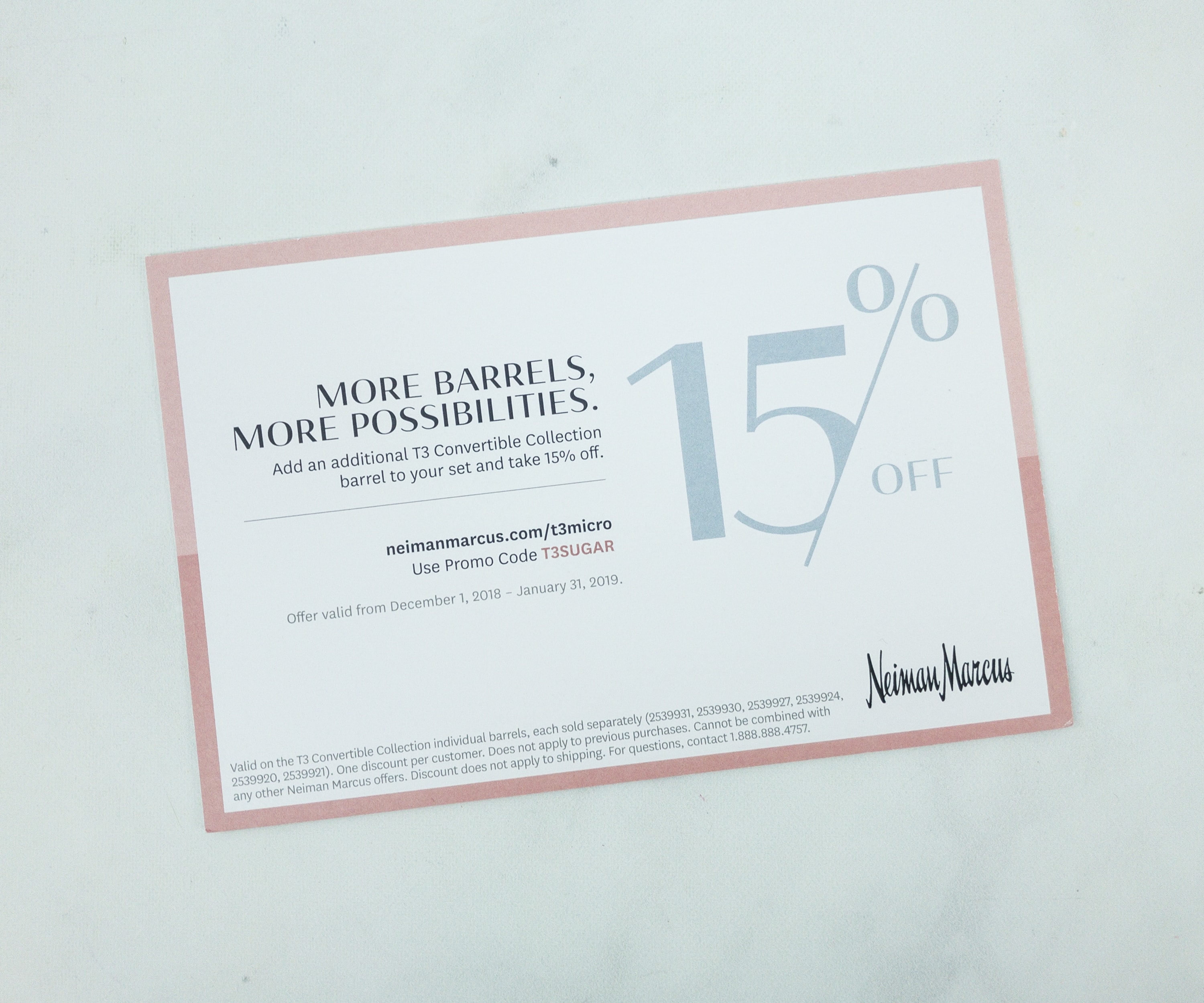 There is a 15% off coupon that you can use if you want to purchase other barrels for more styling options. I didn't have a chance to even open this box until the card had expired, but that's probably just me. Hope you scored the barrels you wanted!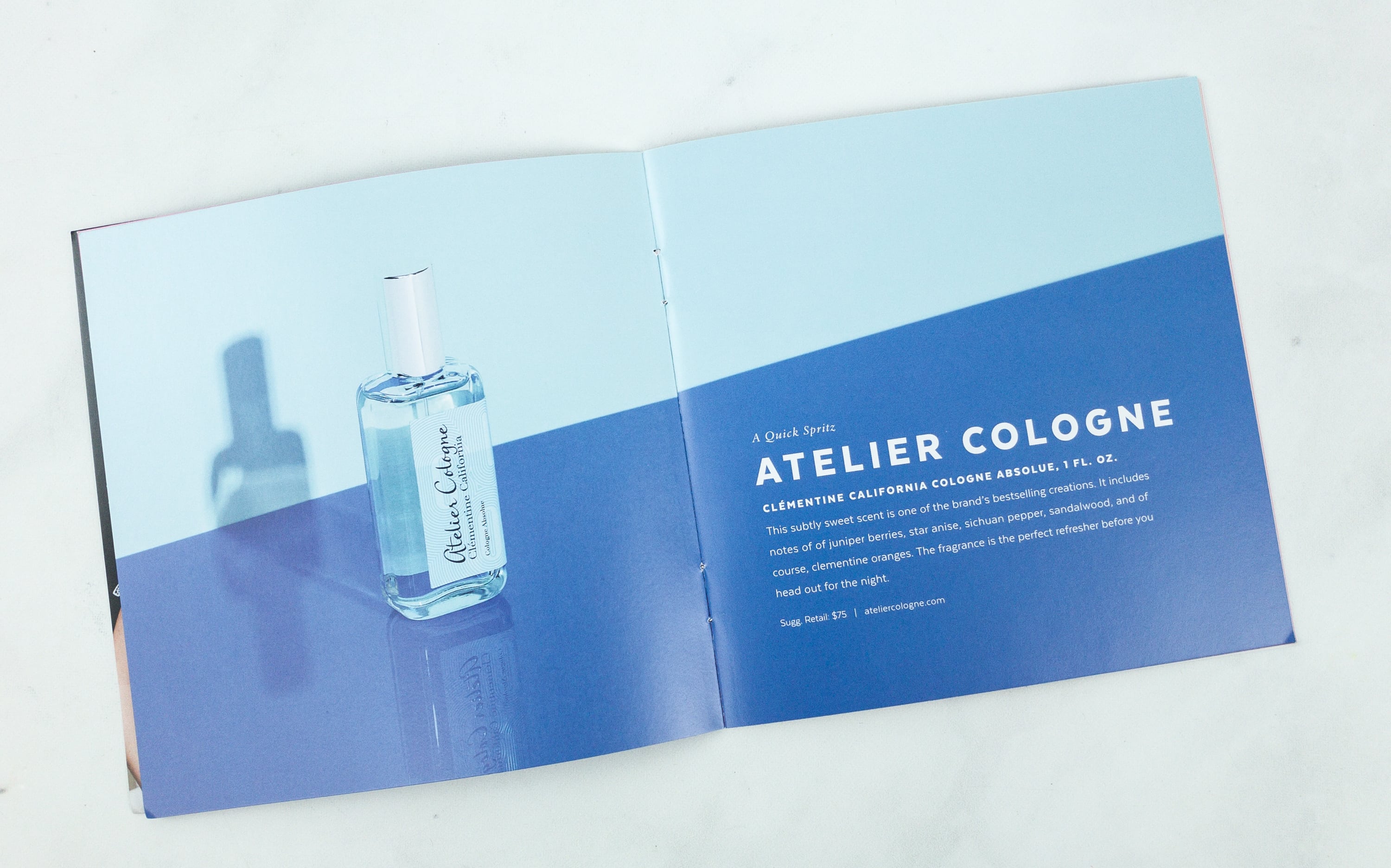 Atelier Cologne Clementine California Cologne Absolue 1 oz ($75) This perfume kept me smelling fresh all night with the subtle sweet notes of juniper berries, star anise, Sichuan pepper, sandalwood, and clementine oranges.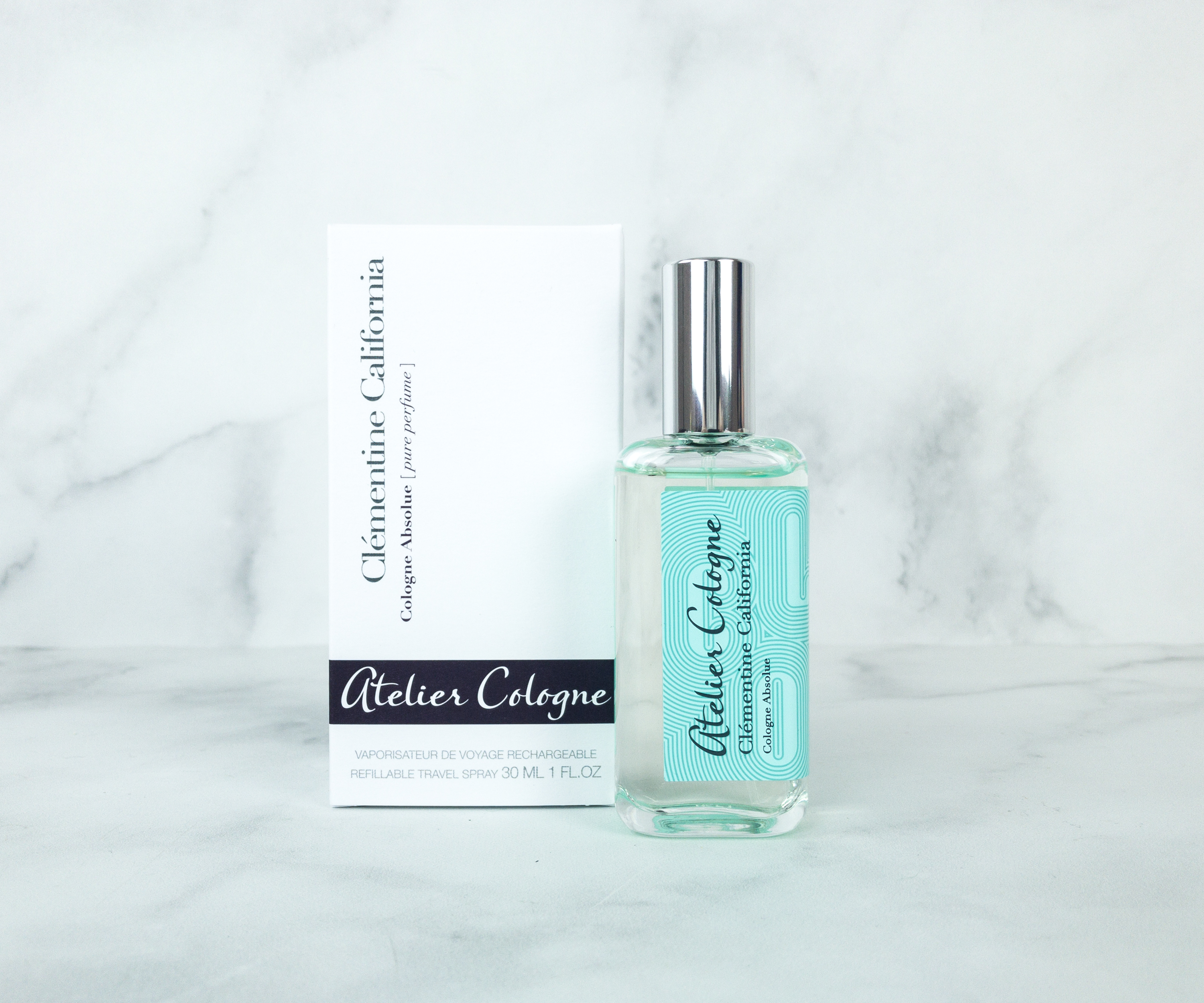 This can be considered as a unisex scent even though it is fruity and sweet. It's actually my husband's favorite fragrance brand!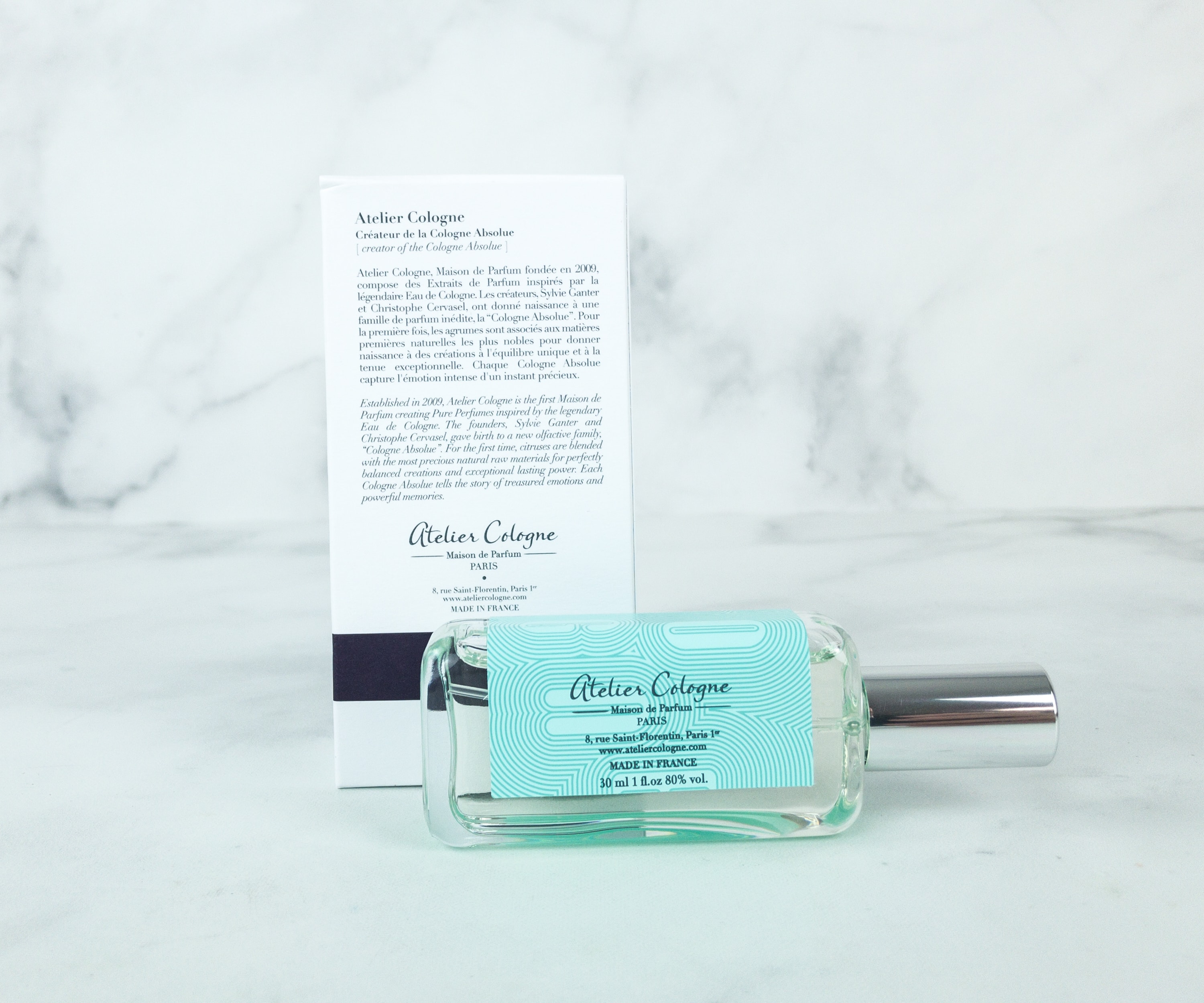 It's easy to wear on-the-go and can have lasting power because it has 15 percent pure perfume.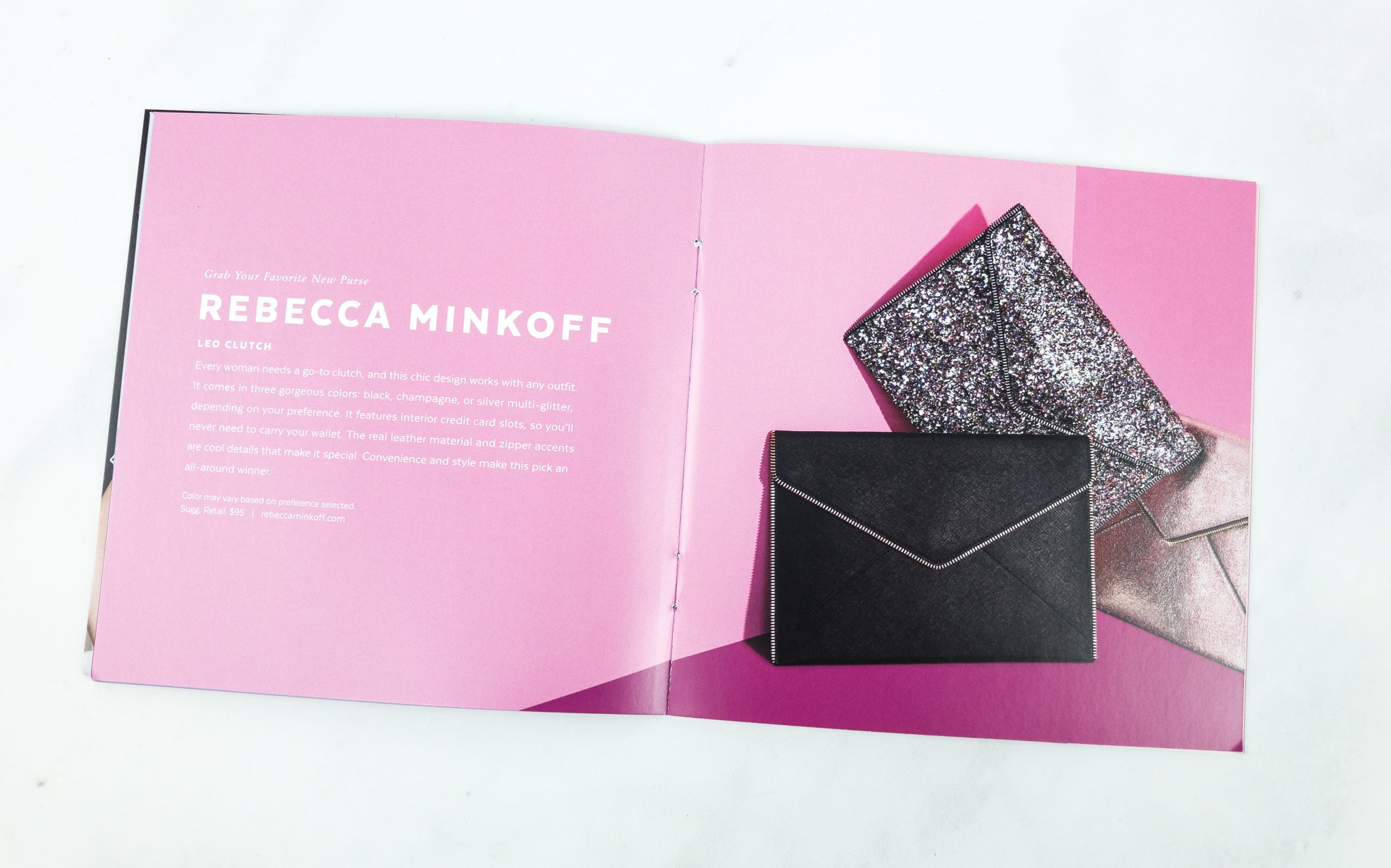 Rebecca Minkoff Leo Clutch ($95) The featured Rebecca Minkoff clutch are available in three different colors: multi-glitter silver, black, and champagne.

I got Champagne and it was still secured in plastic when it arrived in the box. Purchasers could select the color if they ordered early enough!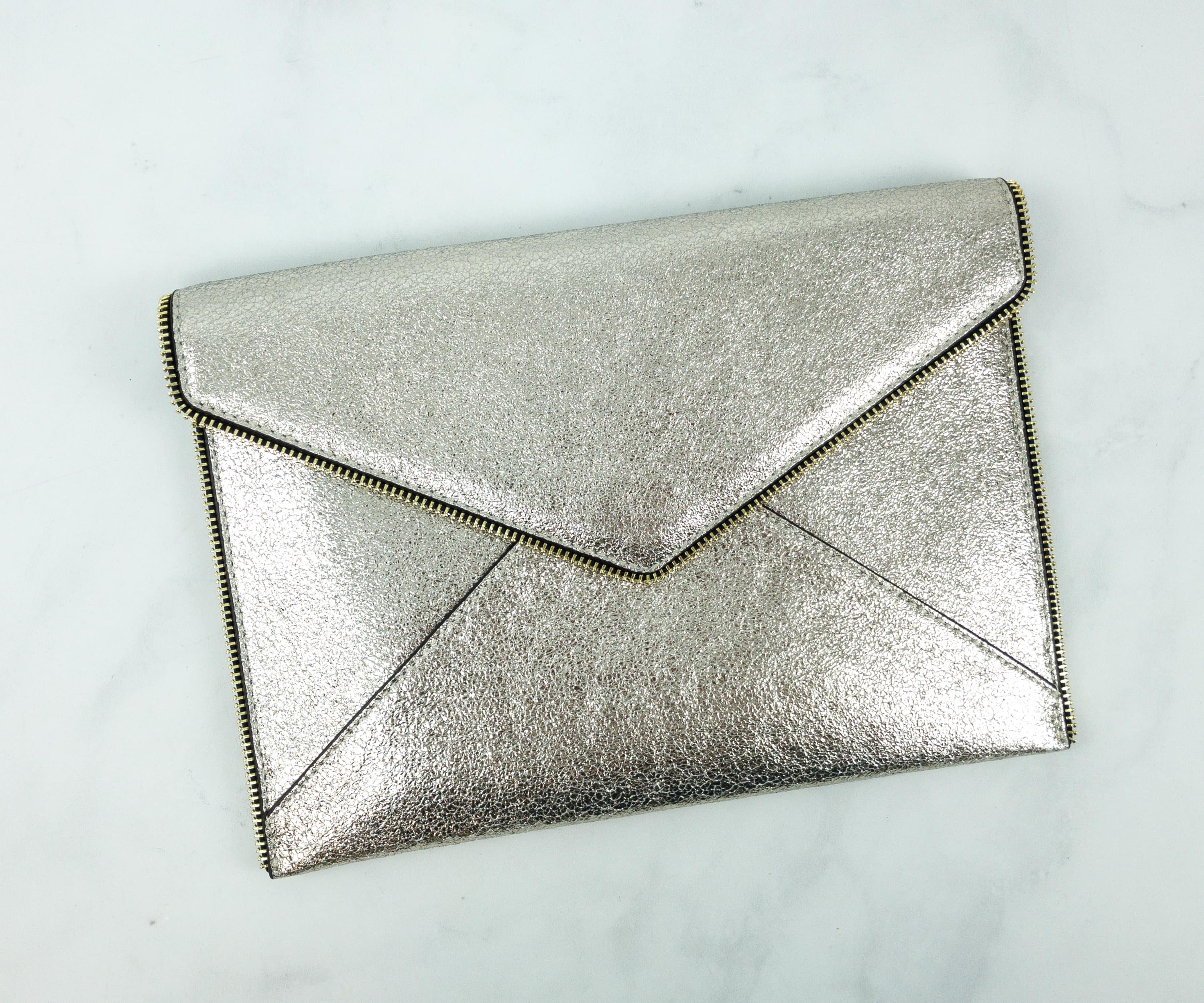 The metallic cowhide leather finish creates a posh look to any ensemble. This understated edge will never go out of style.
It is made with real leather. The clutch for every occasion, this can serve as your wallet because it features 12 card slots inside. No need to put separate wallet to save space. I also don't want to put a lot of things in it to preserve its shape.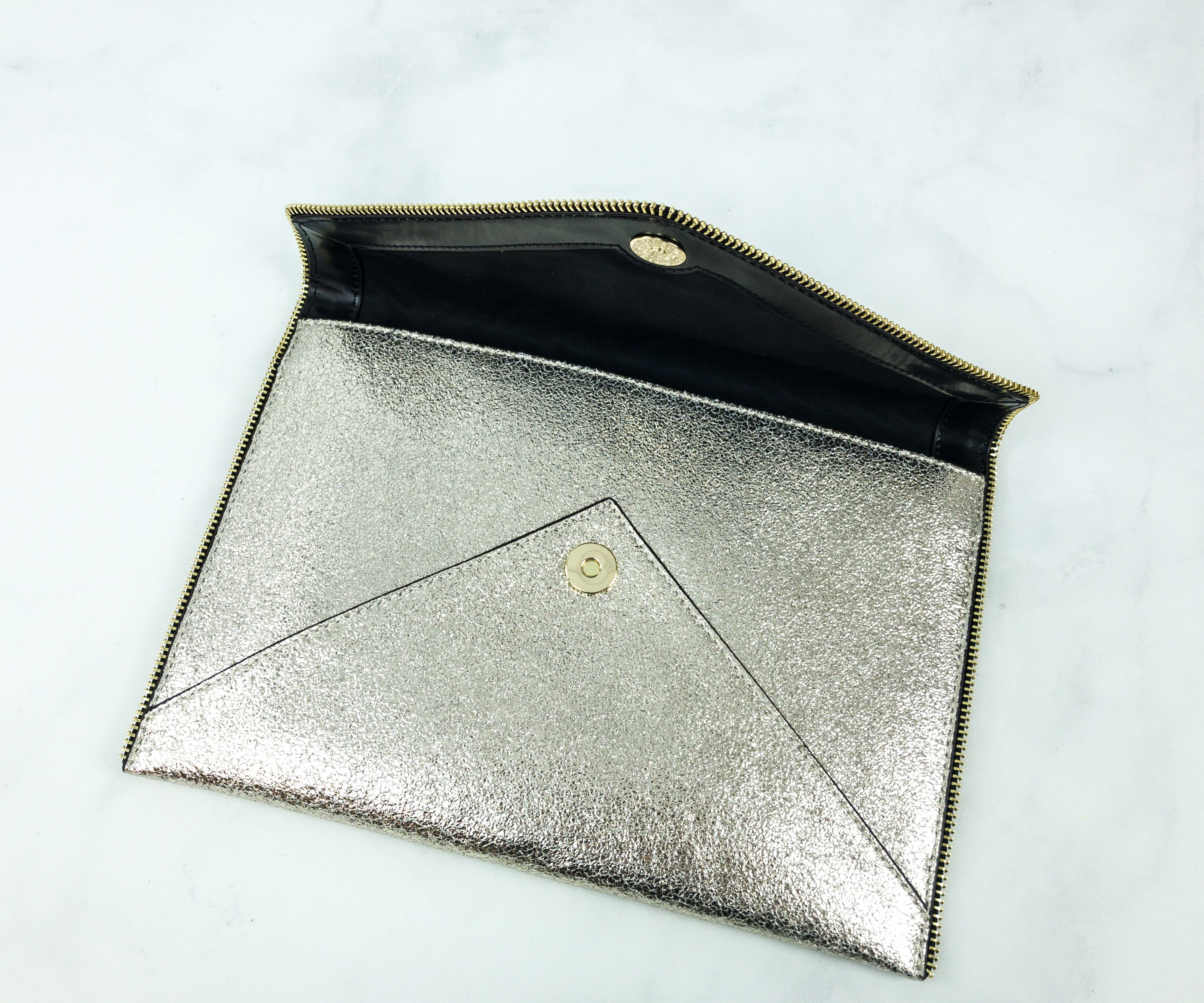 It truly fits the modern aesthetic with the envelope flap, zipper trimming, and light gold snap closure.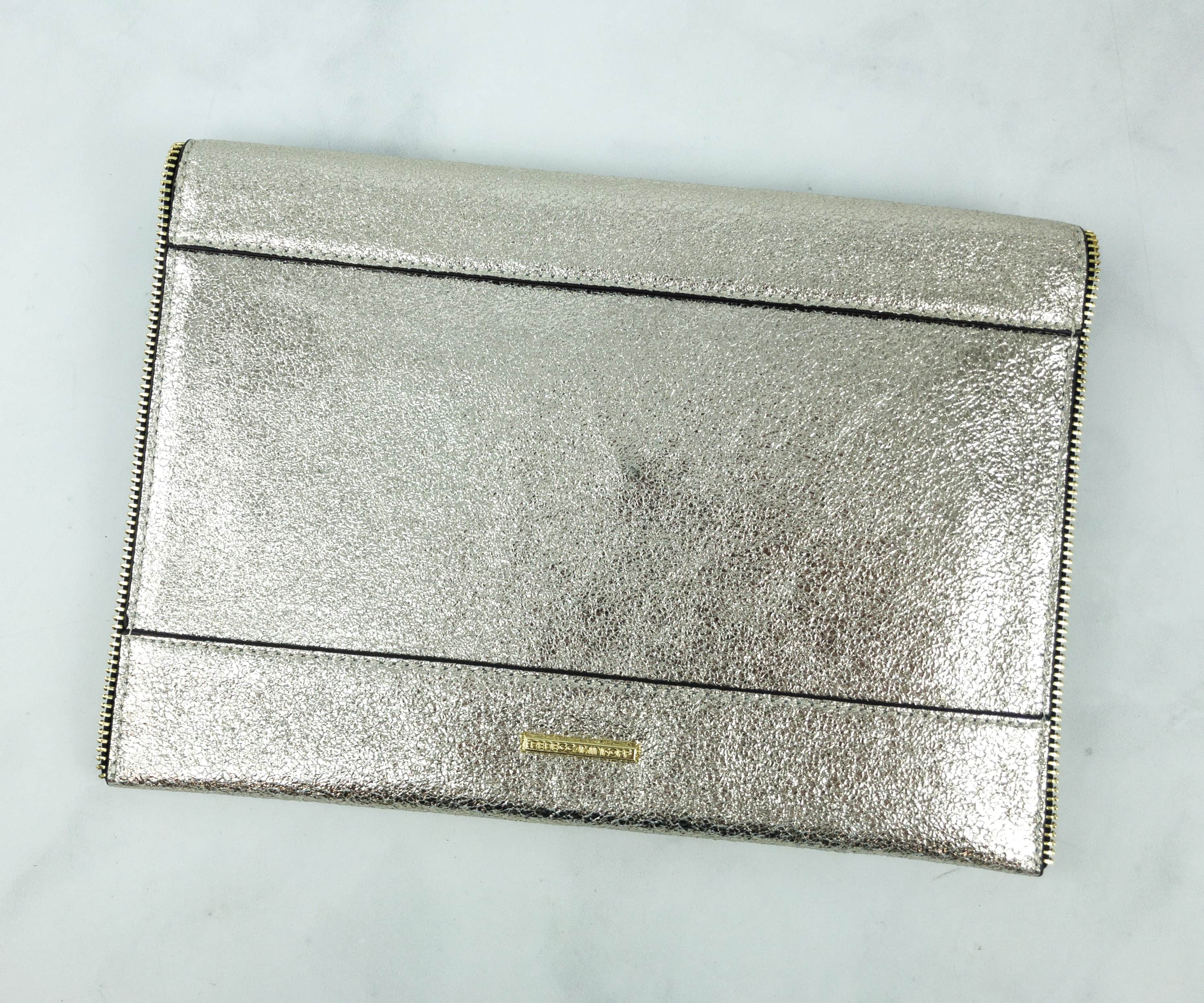 There's a gold Rebecca Minkoff logo flaunted at the back of the clutch. I've always loved the edgy and youthful designs of Rebecca Minkoff, it is a great addition to have this clutch that I can easily wear and pair my accessories with.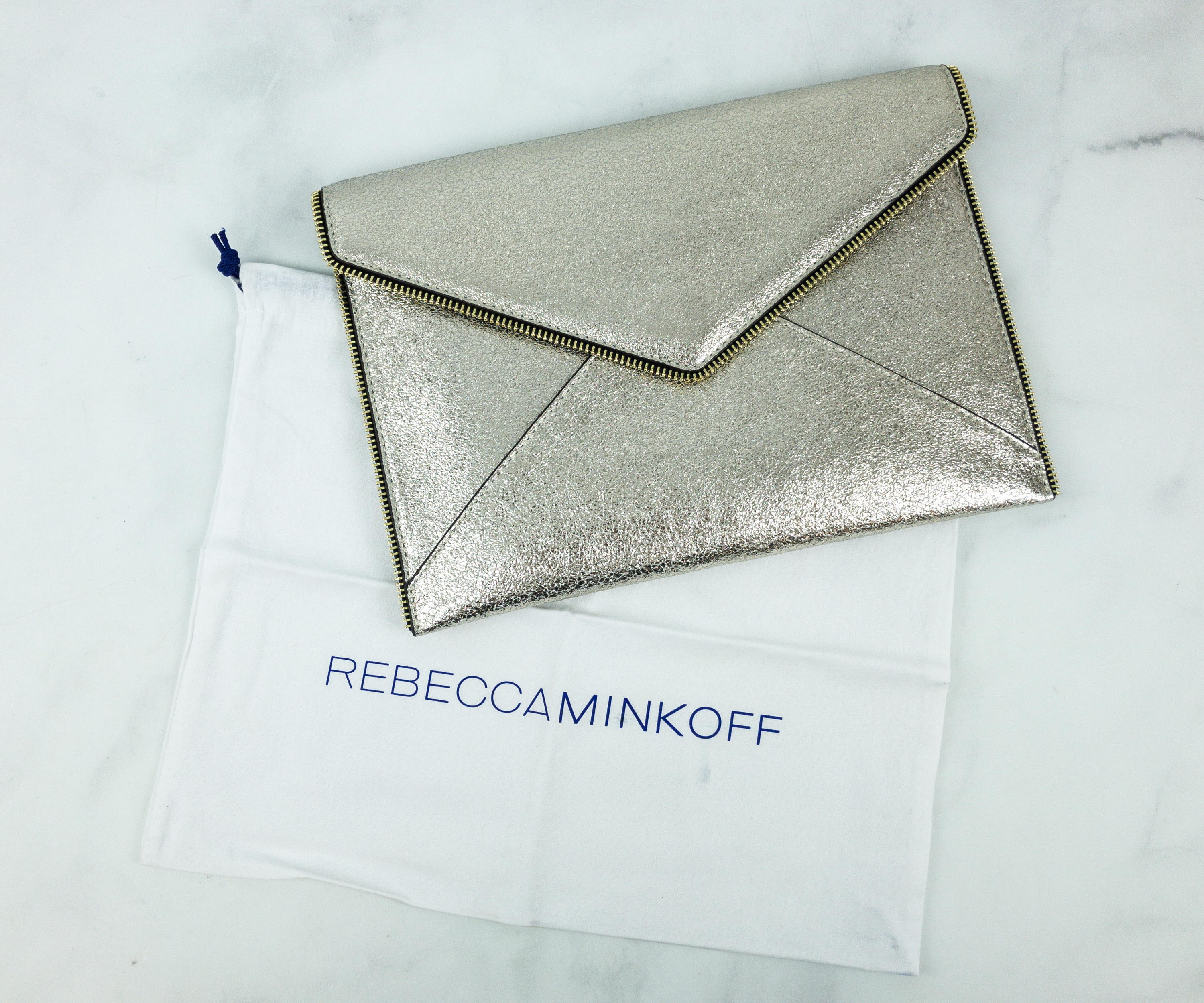 It comes with a dust bag to maintain its high-quality shine.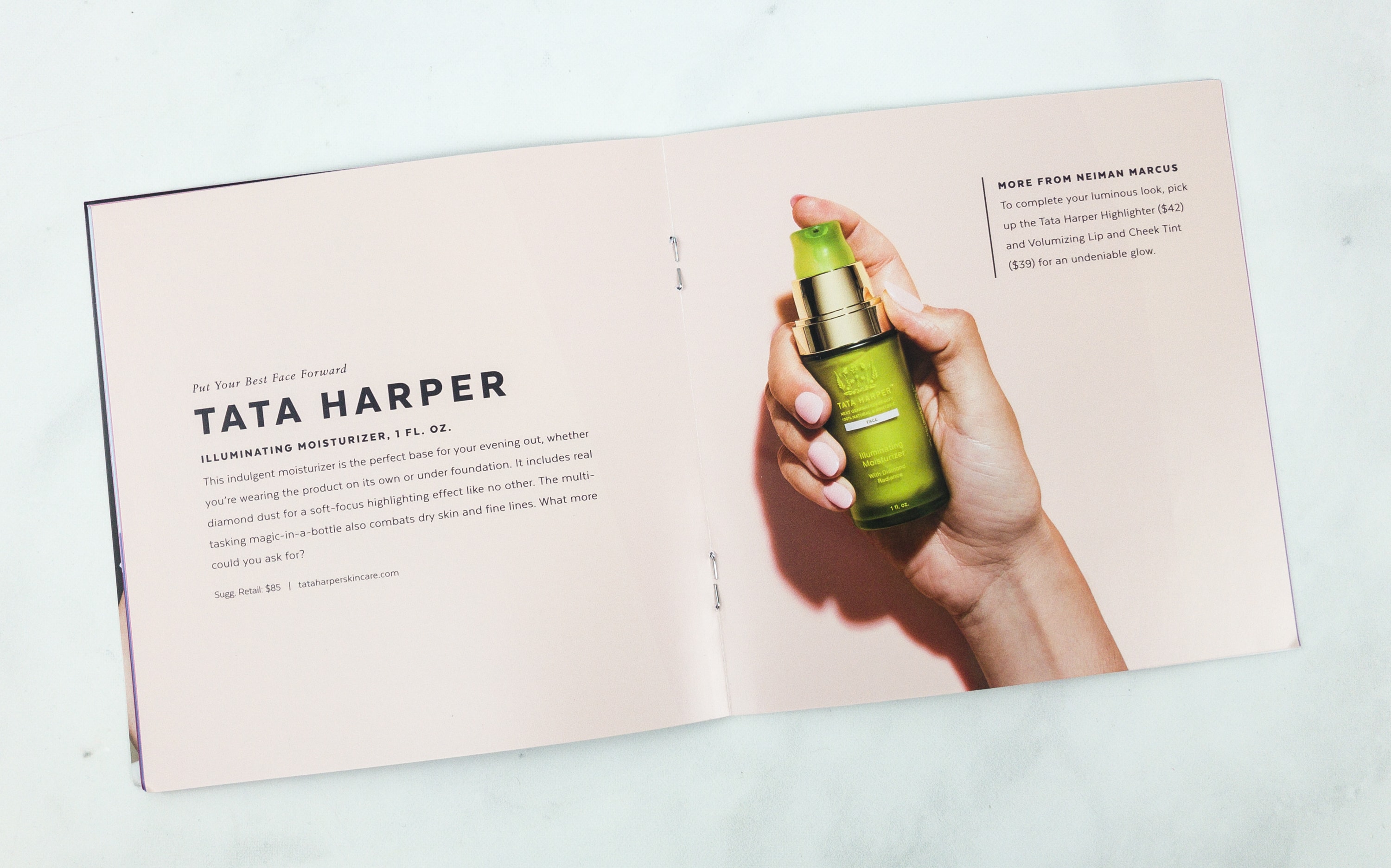 Tata Harper Illuminating Moisturizer ($85)  I love the pump packaging! This can be my new go-to moisturizer as it is versatile and safe for skin.

The light texture just melts on the skin making it a good base for makeup. It can also be used alone or on top of makeup for a strobing effect. It made my face instantly brightened and highlighted. The magic in the bottle is the real diamond dust that gives the illuminating effect on the skin. The other notable feature is that it's a hundred percent natural with non-toxic ingredients that plump the skin with hydration and minimize the look of fine lines and wrinkles.

Bang and Olufsen Beoplay P2 Speaker ($169) This Bluetooth speaker fits easy right into your pocket and your active lifestyle because of its portable size, practical design, and easy connection to any Bluetooth-compatible device.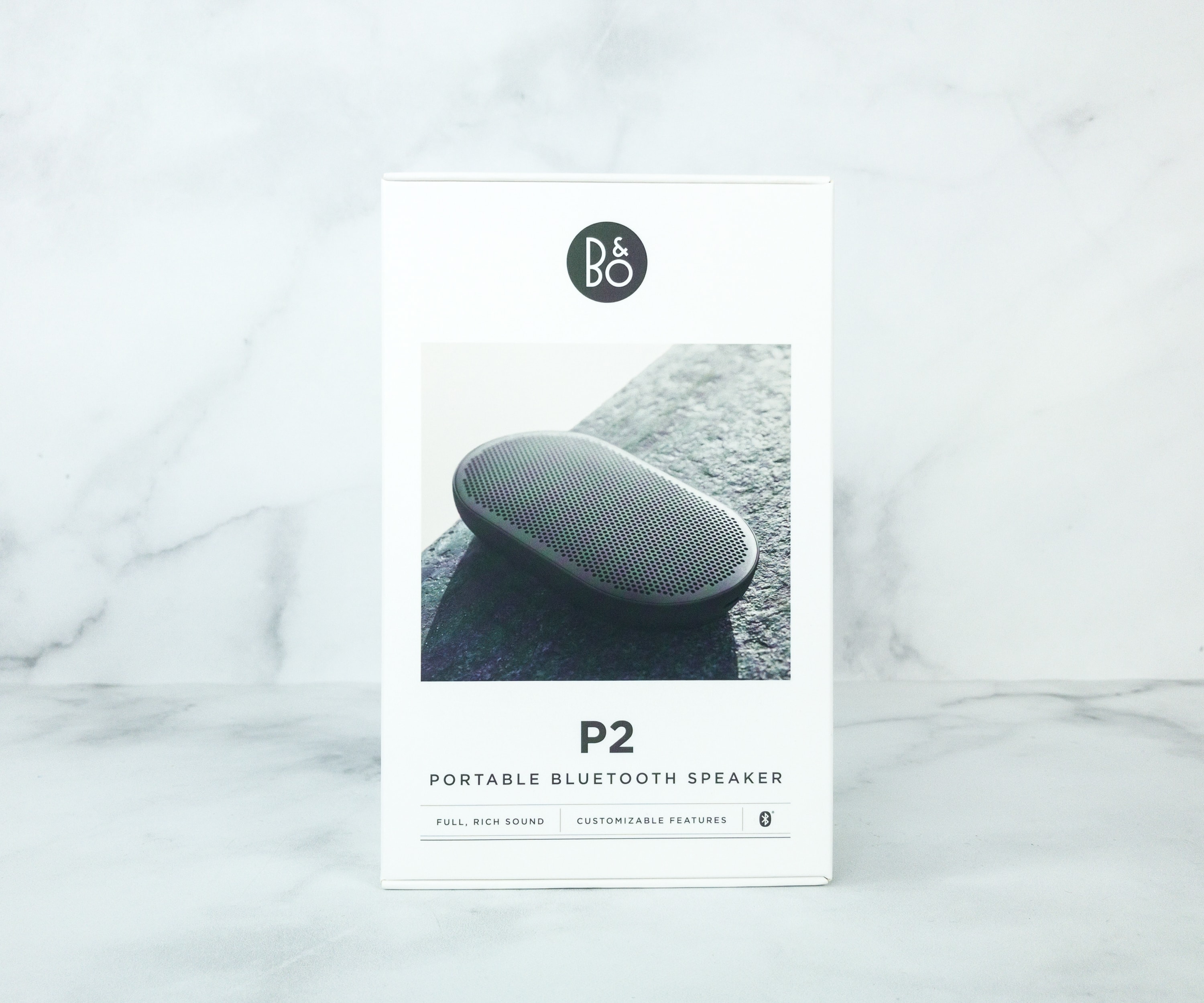 The speaker came in a nice, giftable box.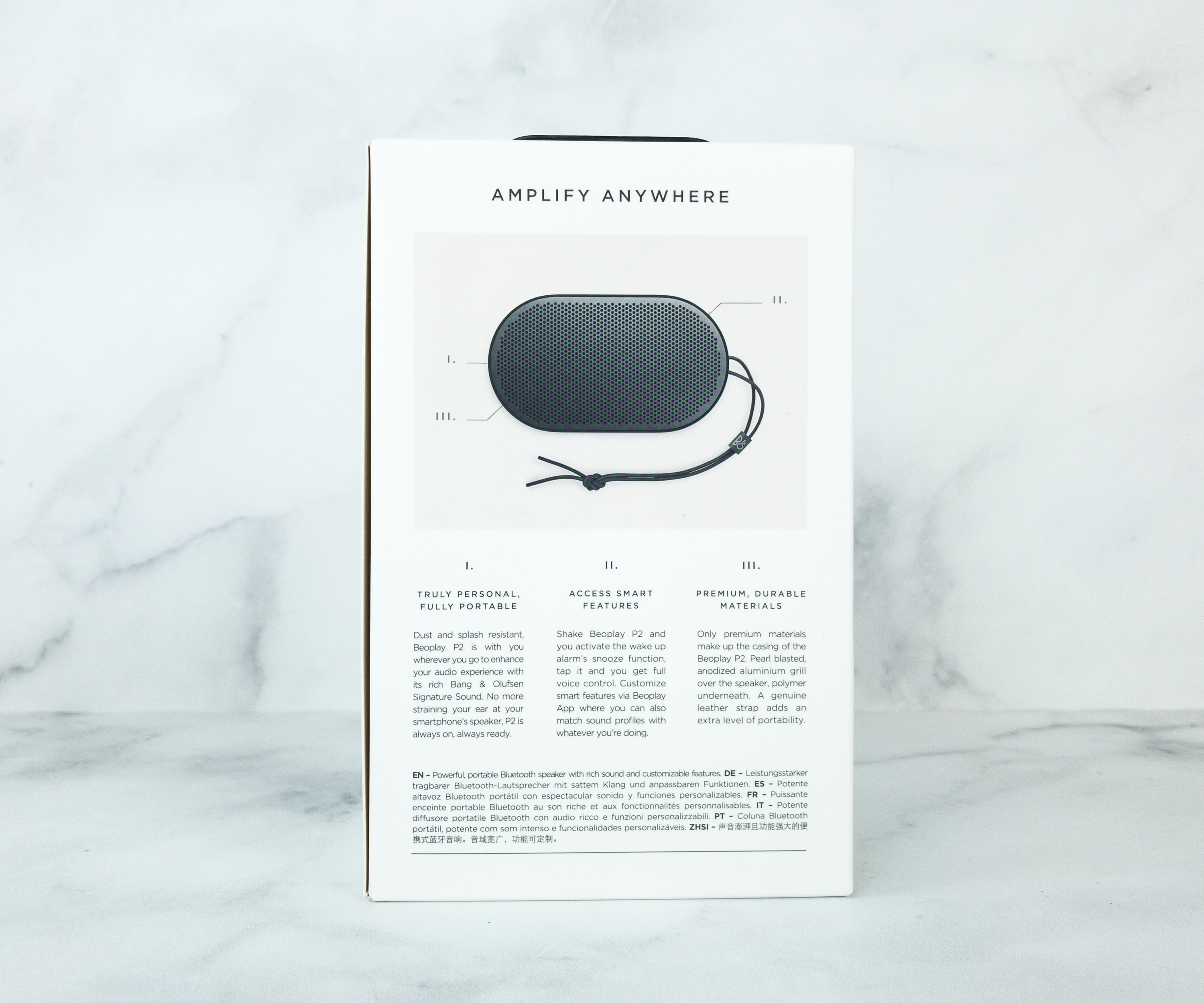 The simple and practical design of speaker also translates to the packaging as it features the parts and attributes of the P2.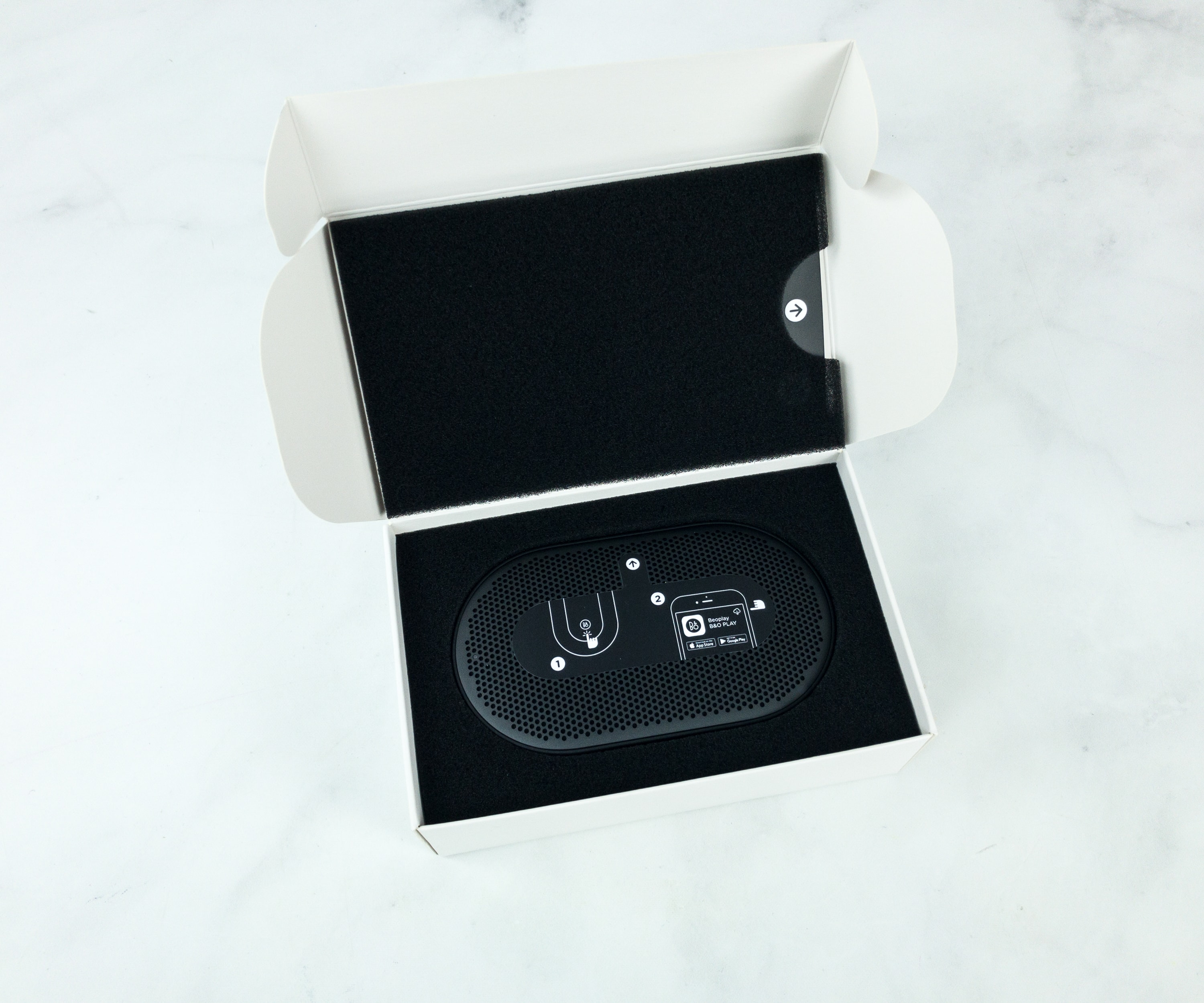 It can be connected to an app called Beoplay to match sound profiles to your activities. Instructions are readily available on the sticker and manual.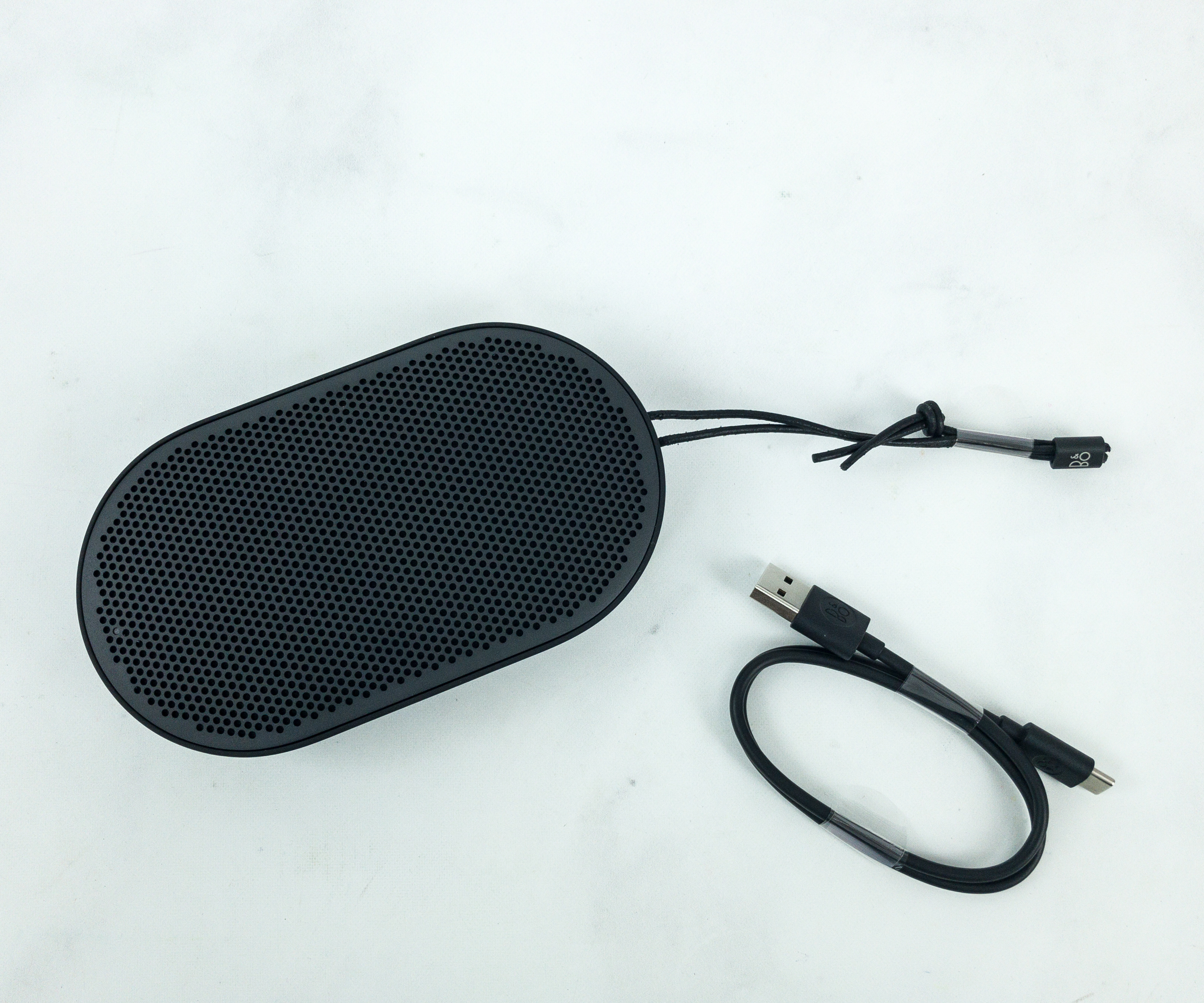 The smooth, pearl-blasted anodized aluminum grill over polymer frame offers up to 10 hours of playtime per charge. It has a leather strap for easy handling and a USB-C cable if you need charge back-up.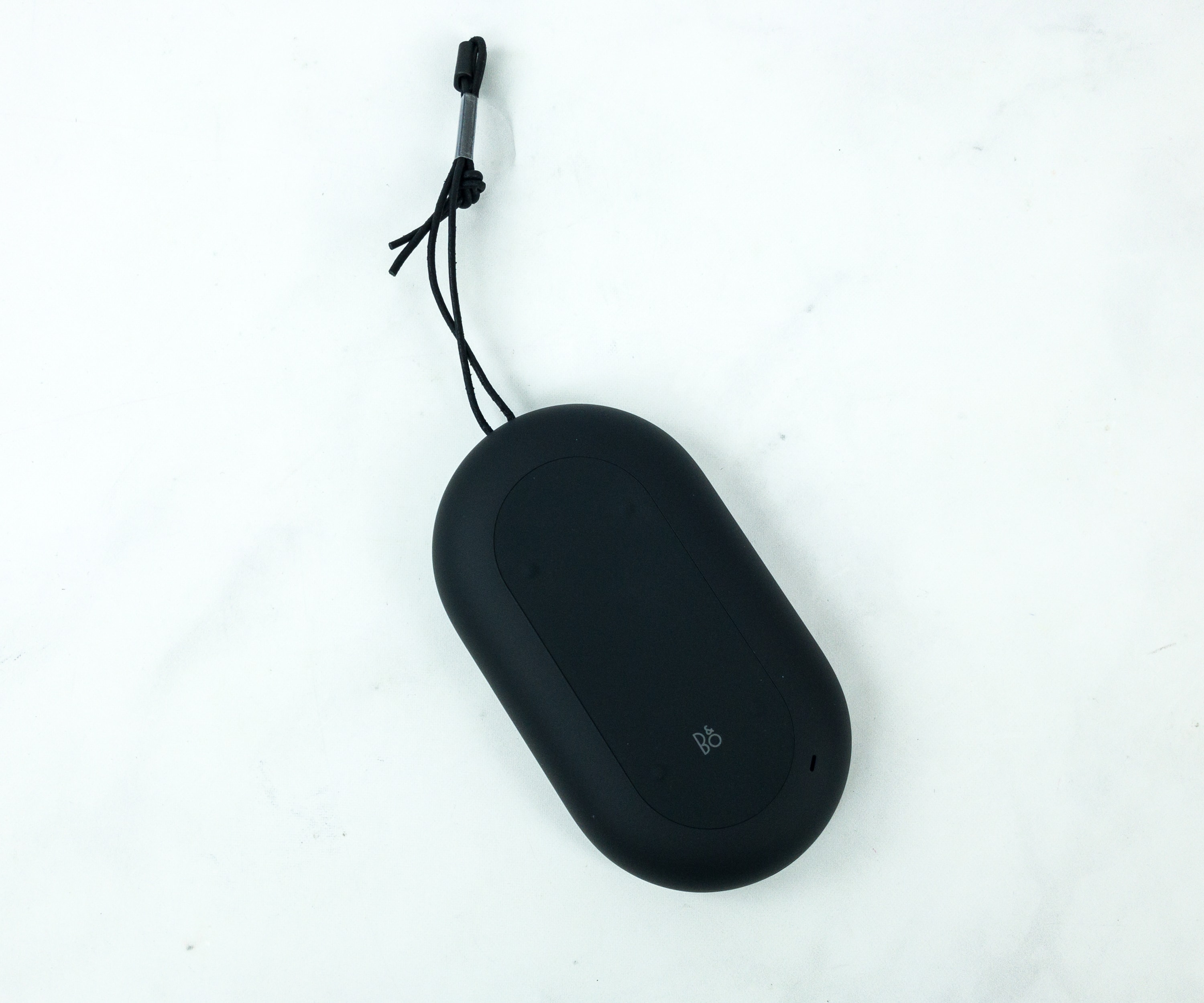 It is splash and dust resistant. Other cool features include snooze and voice activation by shaking or tapping. I can easily use this while working or setting the mood in gatherings/parties.

Dannijo Lotus Necklace ($120) Made with Swarovski crystals and silvertone chain, this lotus crystal necklace can be a good statement piece to a simple outfit. It is easy to wear and lightweight.

It comes with a drawstring pouch to maintain its quality.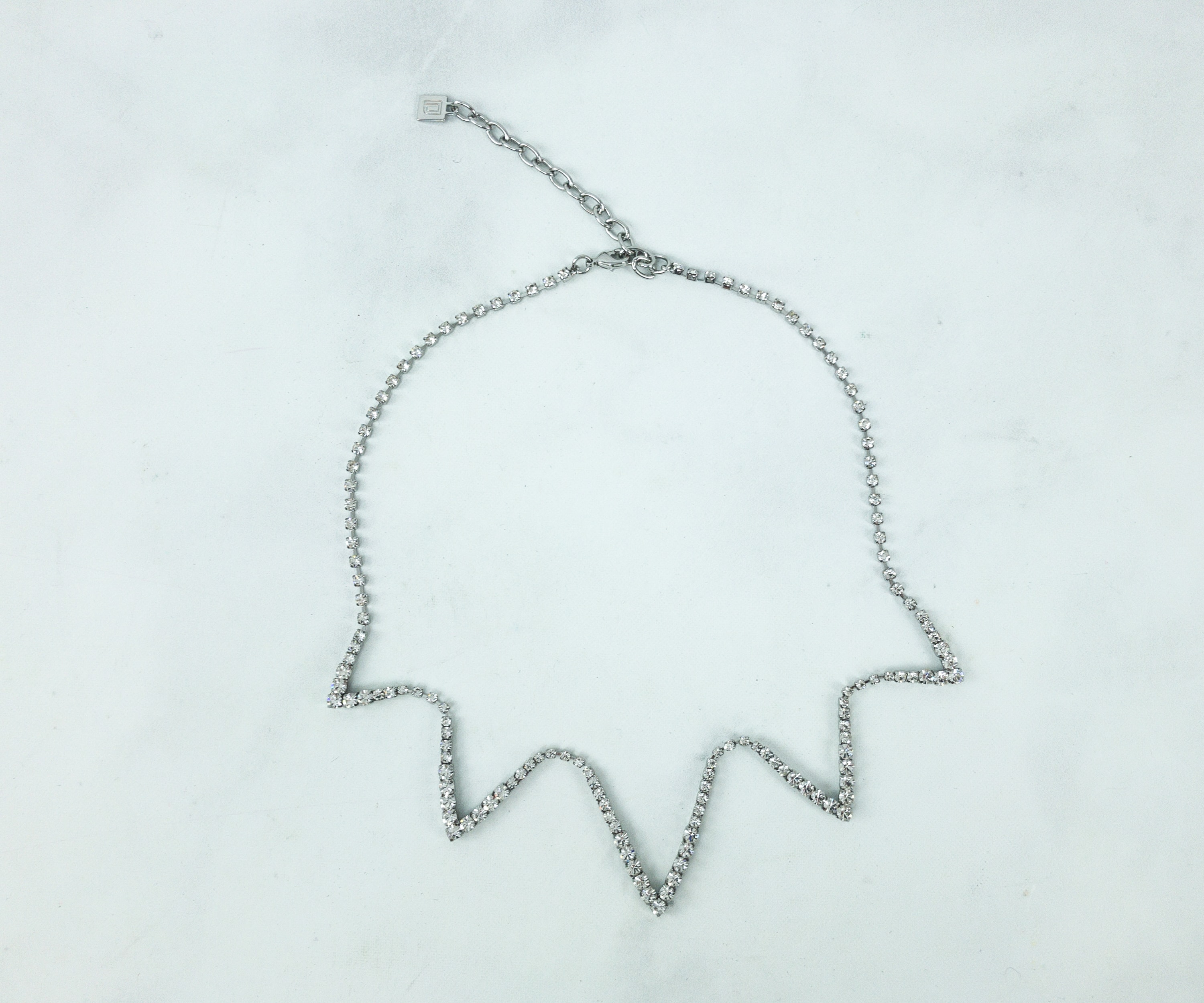 It has an adjustable lobster clasp that can be draped lower on the neckline or worn as a choker. You can also add some thin necklaces to layer it with if you want to be extra.
The zigzag design at the center is giving me a rocker chic vibe.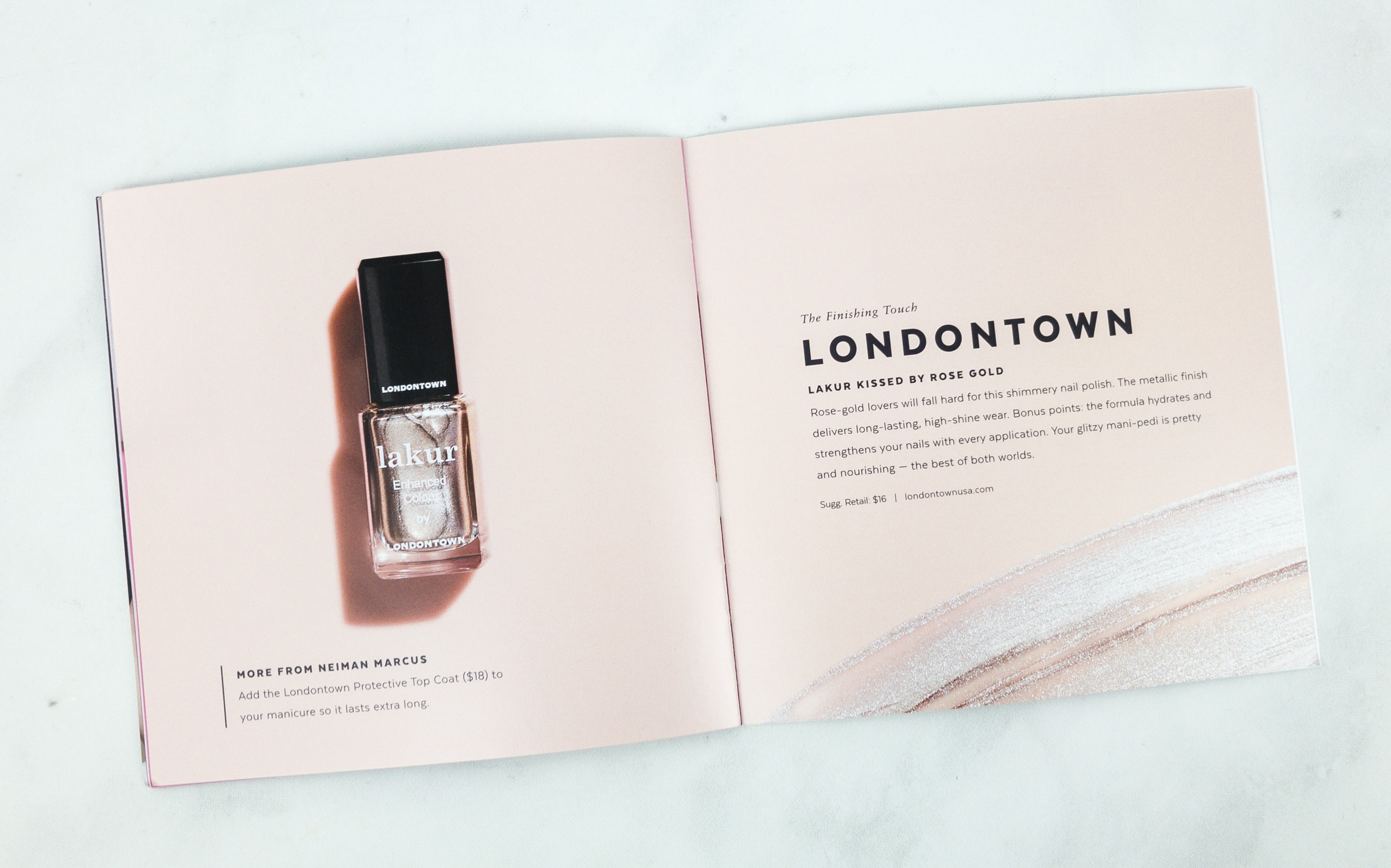 Londontown Lakur in Kissed by Rose Gold ($16) The shimmering metallic rose gold shade of this nail lacquer will bring elegance to any look. It lasts long and doesn't chip off easily. The formula hydrates and strengthens the nails too because there are infused botanical and mineral oils that simultaneously beautify the hands.

It can apply a good amount of pigment and coverage in one coat too. The formula works well with other Lakur nail products as they all reinforce nail strength and durability. It is Florium Complex infused, cruelty-free, gluten-free and vegan. For best results, apply 2 coats of this lacquer and nail hardener then let it dry for 10 to 15 seconds before sealing it with the top coat.

We are now down to the last two in our box! The eyeshadow palette and gift card!
Beauty by Popsugar Twilight Eye Palette ($42) Twilight is a sunset-inspired eyeshadow palette. You can create a lot of simple and bold looks with it.

The shade names are at the back of the unit carton. No shade names are featured on the palette itself. The shadow layout is designed resembling the sunset and its rays.The shade names are Eclipse, Rose Horizon, Constellation, Drunk, Moonbeam, Shooting Star, Cotton Clouds, Summer Breeze, Nightfall, and Summer Sky.

There are awkward gaps from the unit carton and the palette itself but it doesn't bother the quality of the whole palette. It has a big mirror which can be very helpful when you are traveling. You can use your fingers or a brush to blend.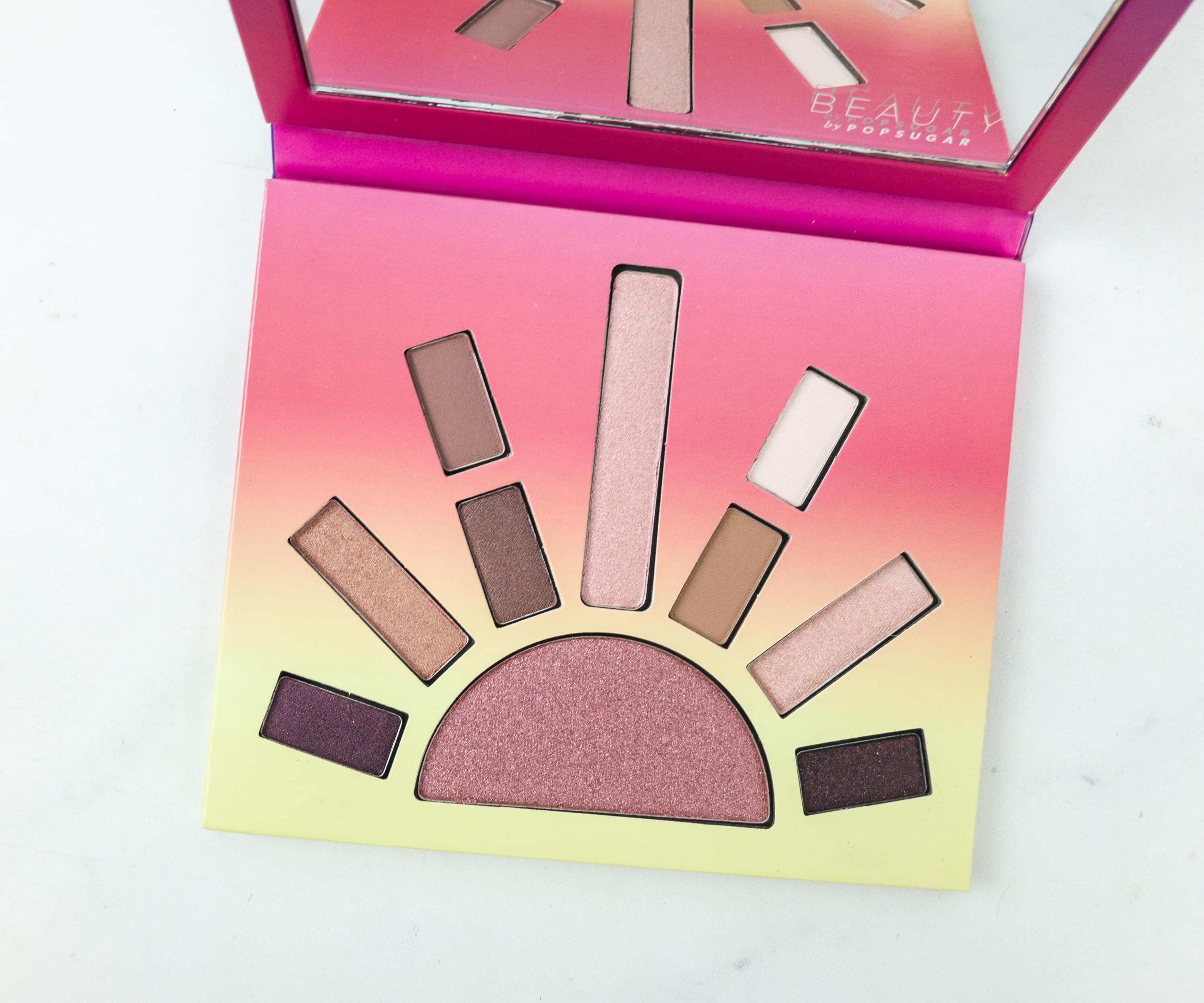 This is a combination of matte, satin and shimmer shades which we can mix and match depending on our preference. It is easy to blend and the pigment can be buildable. If you like neutral shades for everyday wear, this can be your go-to palette. For me, this is more of a regular box item than for the Neiman Marcus box.
Neiman Marcus Gift Card ($25) It's a gift card worth $25 that we can use for our future Neiman Marcus purchases.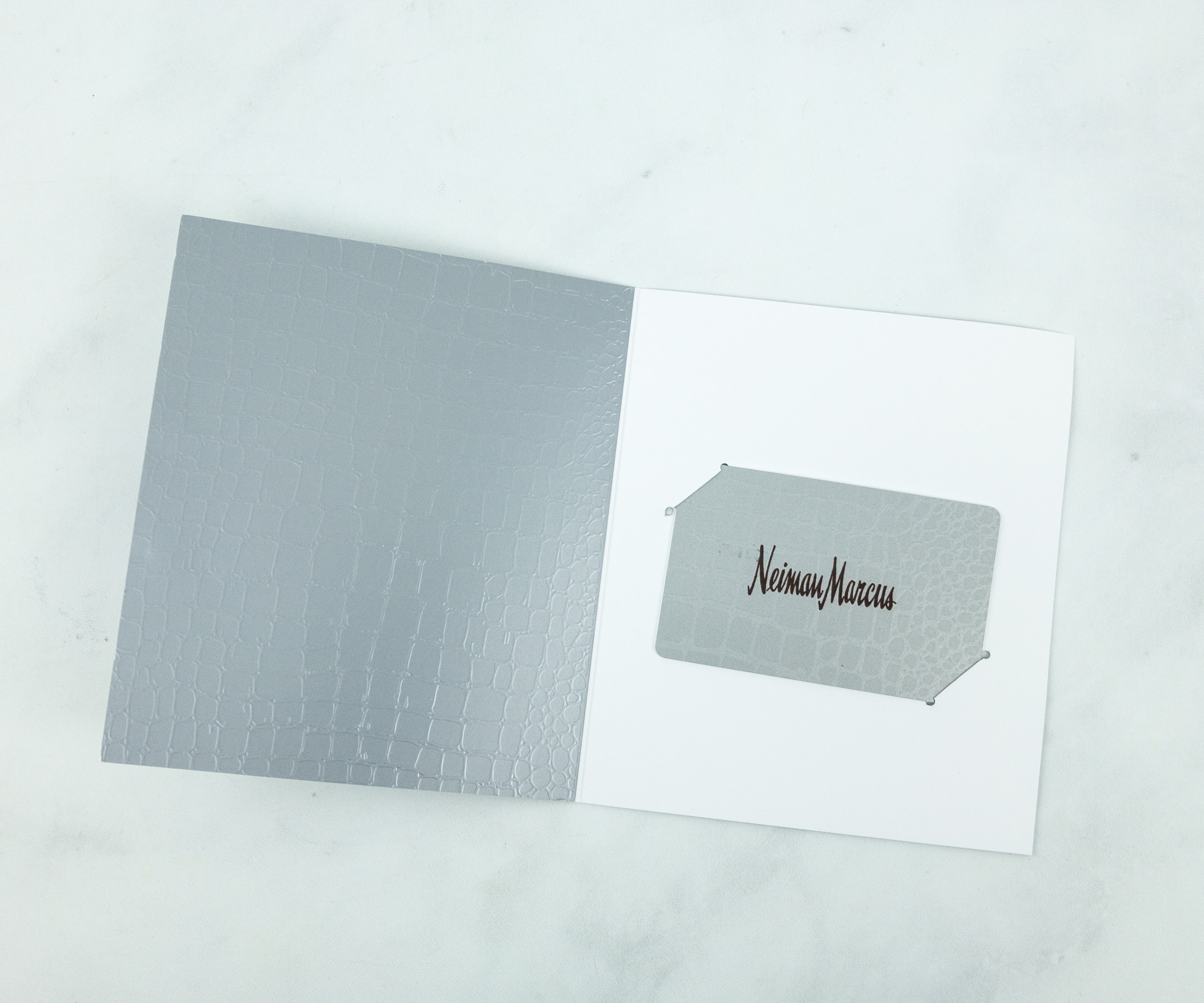 They're so extra as they placed it in their signature decorative sleeve.
I got a lot of hyped and high-quality discoveries for this month and I love them all! I enjoyed opening and trying all the goodies out. The highlights for me were the hair curler, illuminating moisturizer, and the Bluetooth speaker. They are all versatile and traveler friendly items. The rose gold nail lacquer has an elegant touch as well as the Rebecca Minkoff clutch. The perfume suits both male and female with its citrusy sweet scent and the eye palette is a go-to shadow for neutral shade lovers. As for the zigzag necklace, nobody can resist its standout charm. We've got a variety of stuff from makeup, nail care, skin care, hair care, lifestyle, fashion accessories, perfume, to jewelry. I think the price of $250 is a great deal to get an $800 value box.
Did you get a POPSUGAR Must Have Neiman Marcus box? What did you think of this year's edition?