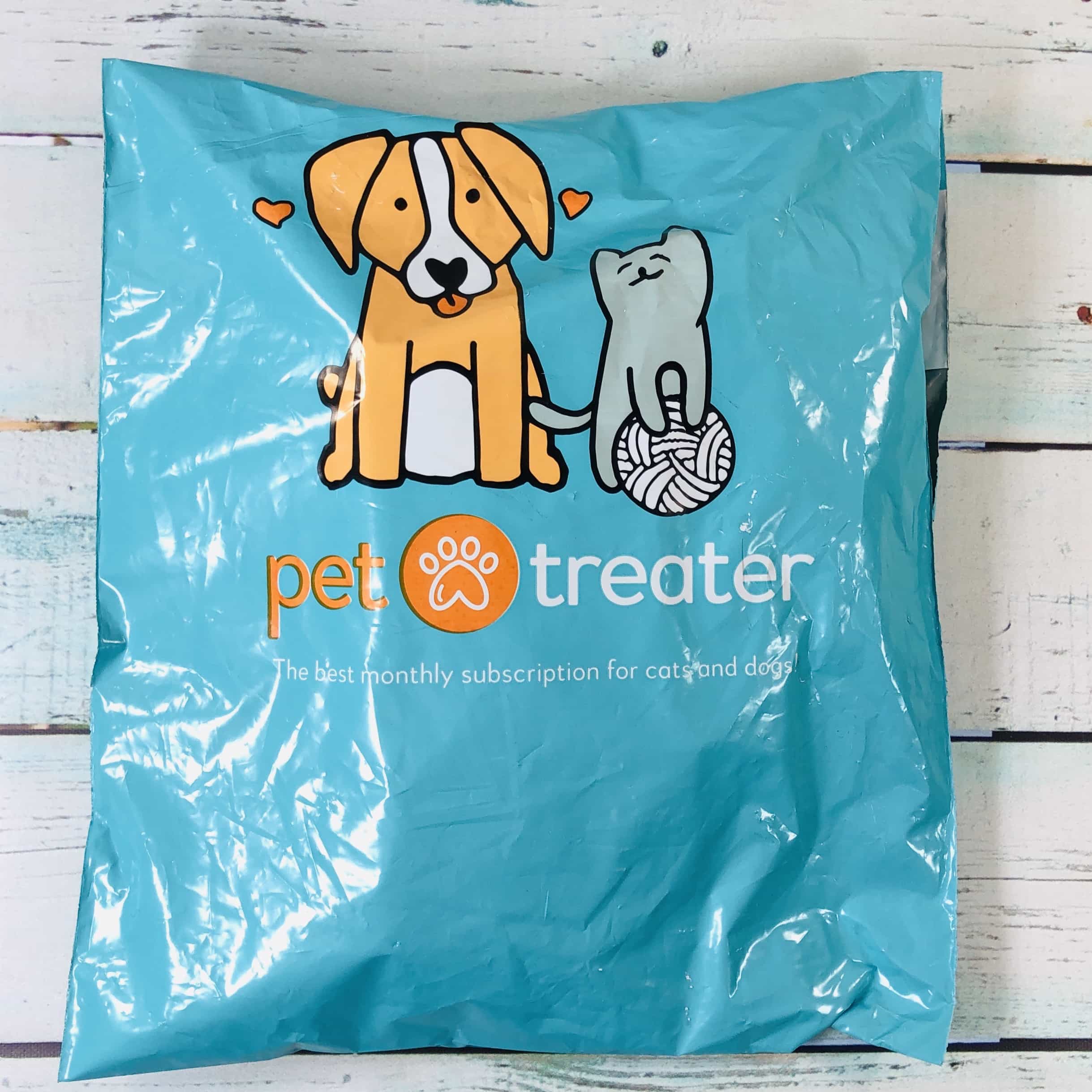 Pet Treater is a subscription program that treats your cat every month with quality items like toys and treats. The Pet Treater Cat Pack is $15 a month plus shipping is free. The items are sent in a plastic bag but so far all of my items have arrived in perfect condition. Yes, my cat got into the bag, you can see her teeth marks in the corner of the bag!
DEAL: Get 50% off your first month! Use coupon code CATPACK50.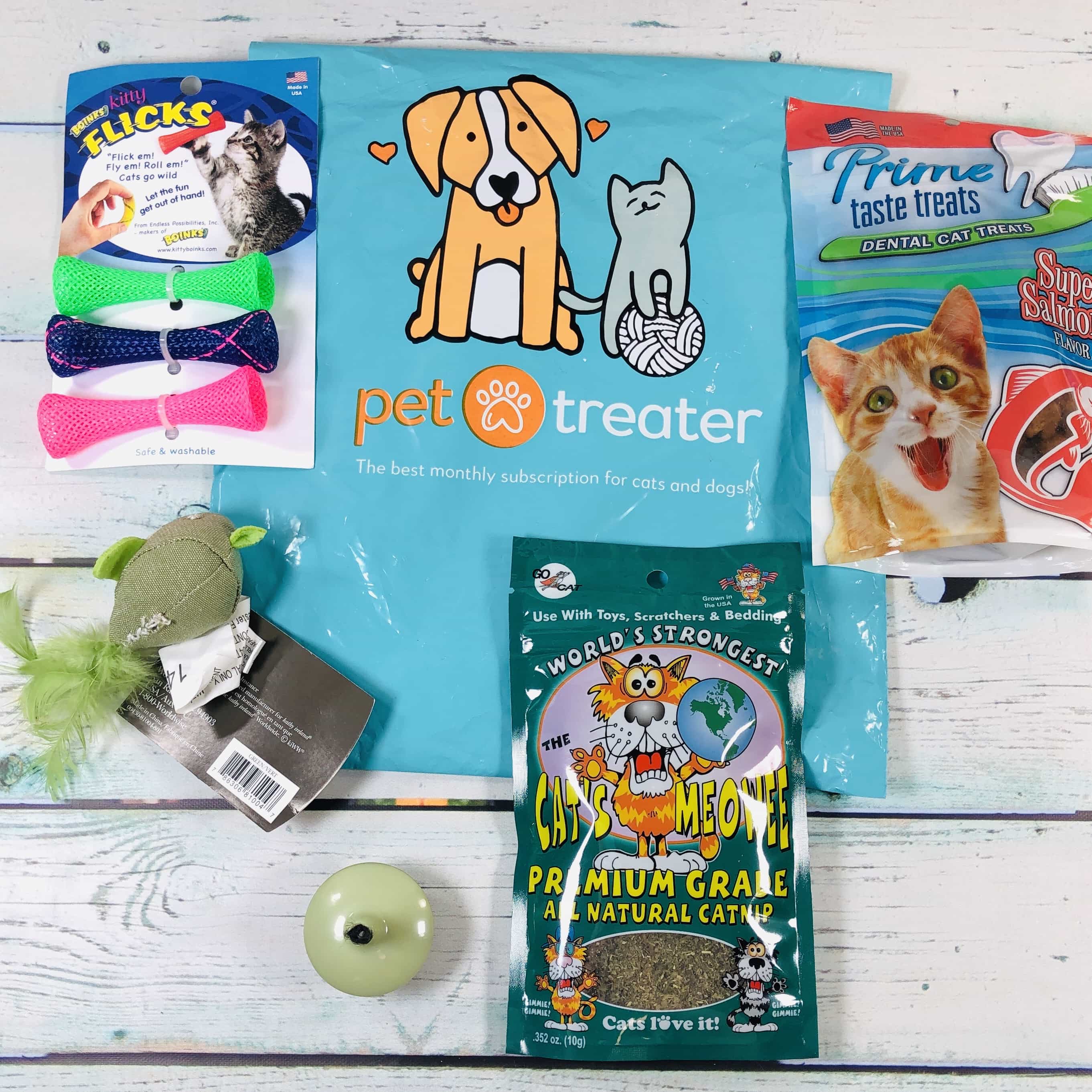 Everything in this box!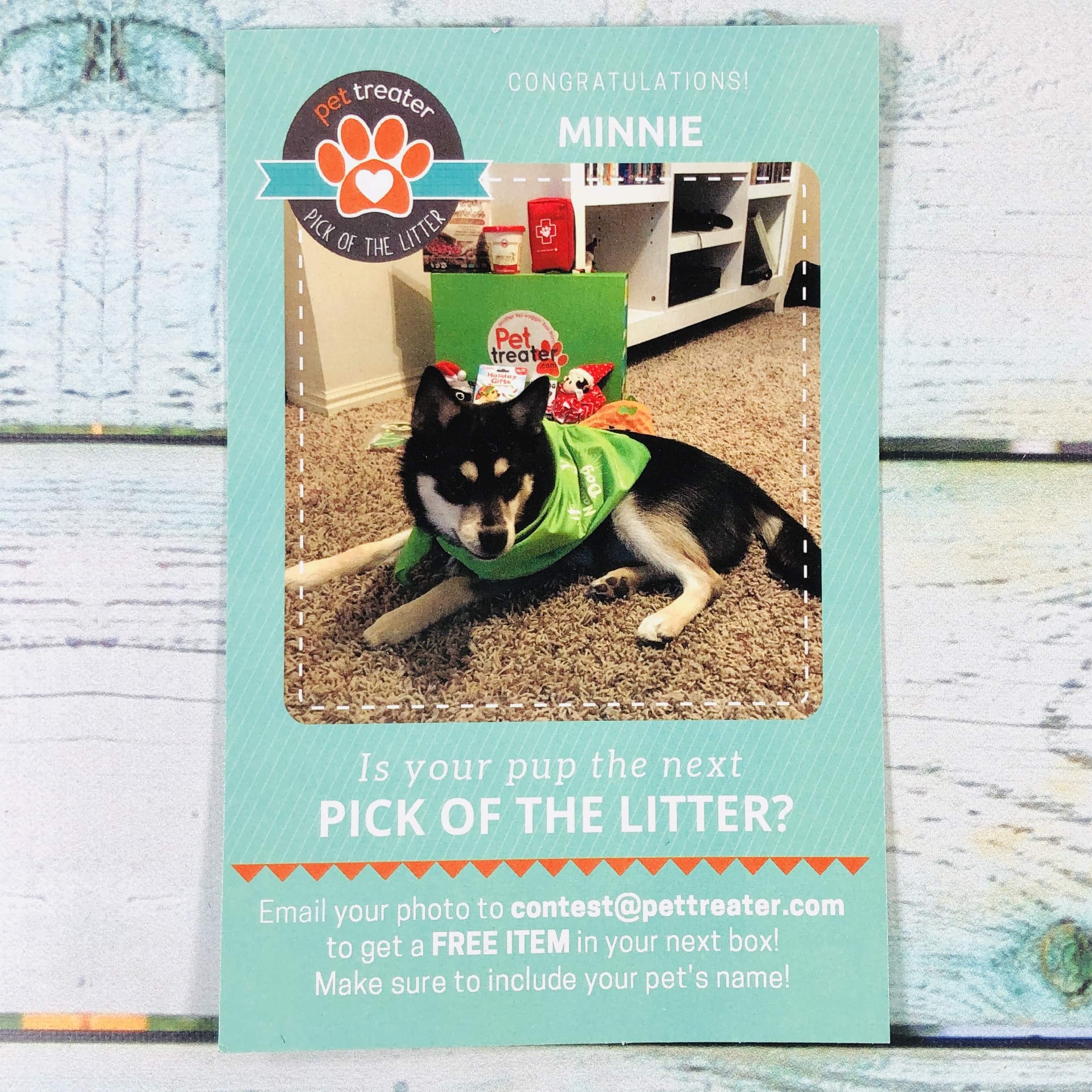 I didn't receive a product info card but I did find this card with the Pick of the Litter. One side had a dog…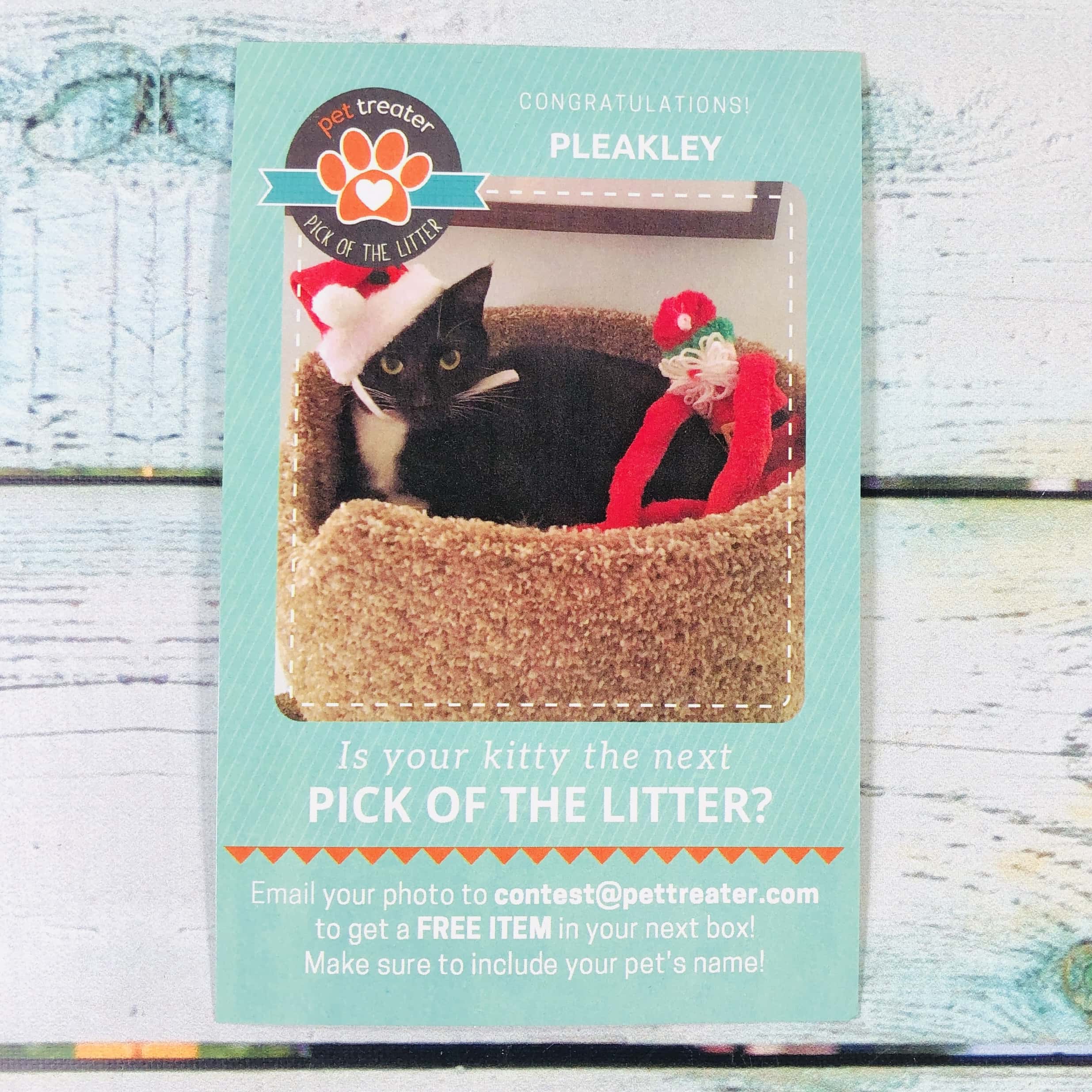 …and the other had a cat! I usually get a pun-related cat sticker but none for me this month.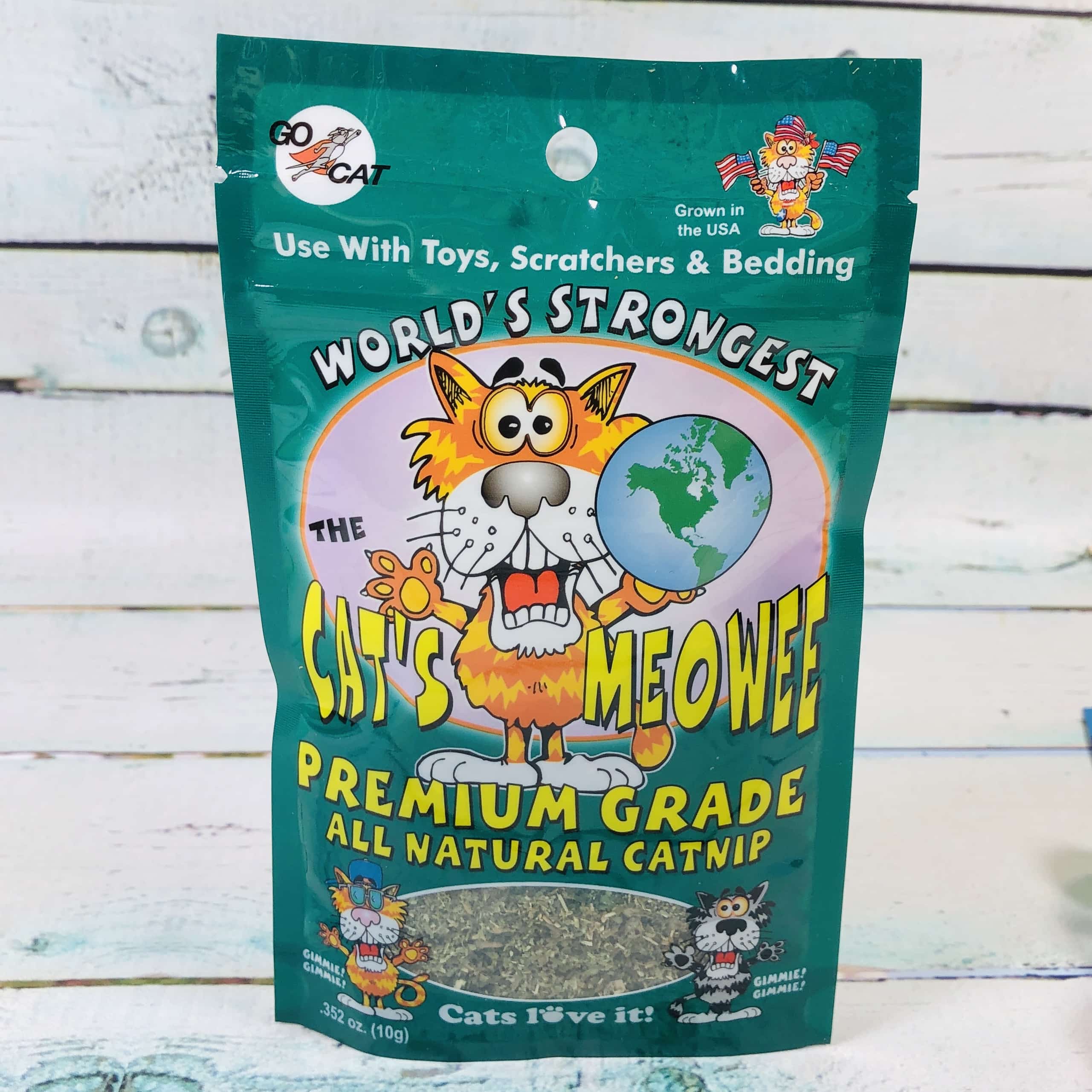 The Cat's Meowee Premium Grade Catnip ($4.13) Try sprinkling a cat pad with this stuff to get kitty to scratch that instead of the furniture. Or just sprinkle on the ground, knowing you will need to vacuum afterwards, but cats love to roll around in this. Or, try sticking a cat toy in the bag for a few hours to "recharge" it for play.
Sunny enjoyed licking it up off the carpet.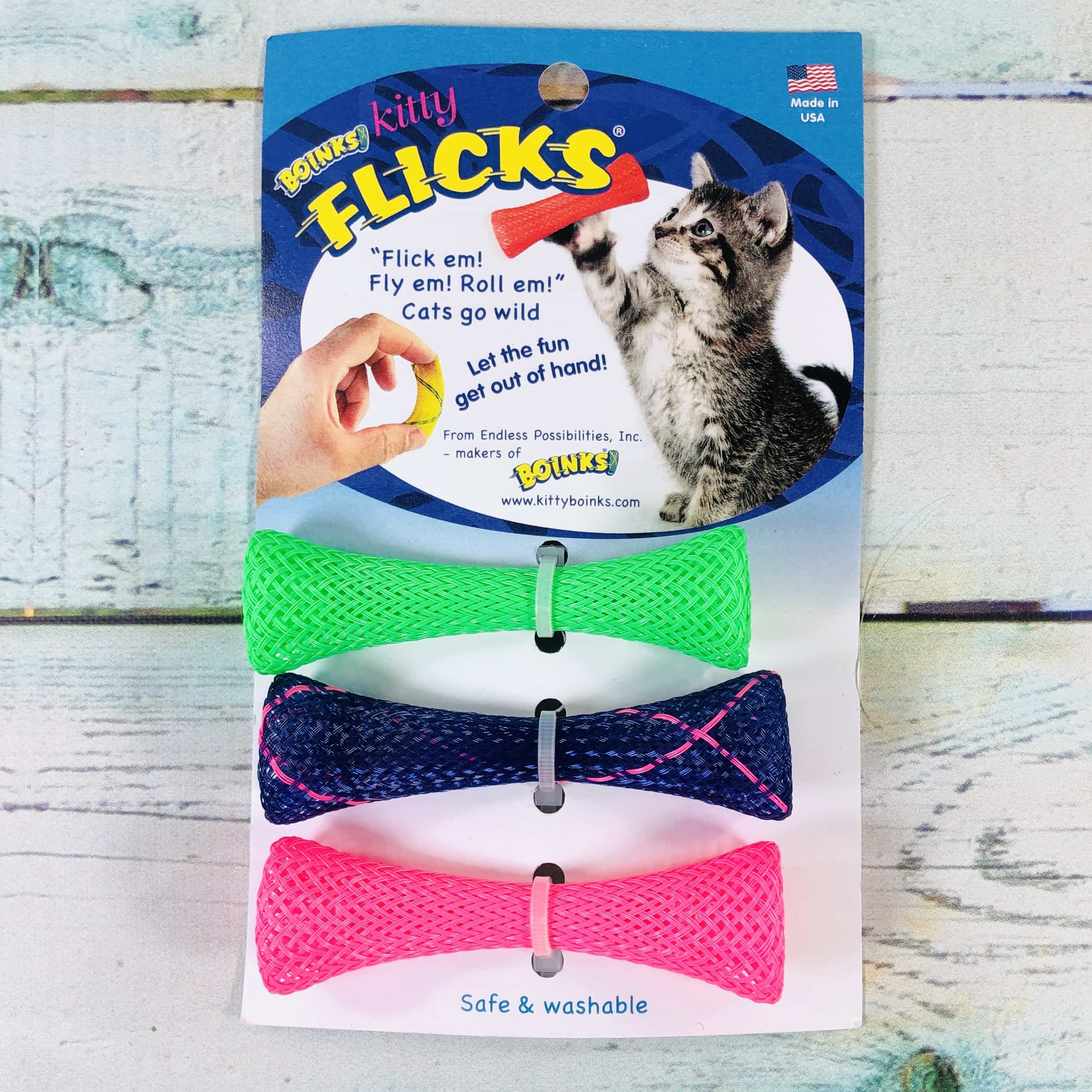 Boinks Kitty Flicks ($10.79) reminds me of those finger trap toys I would get at fairs when I was a kid.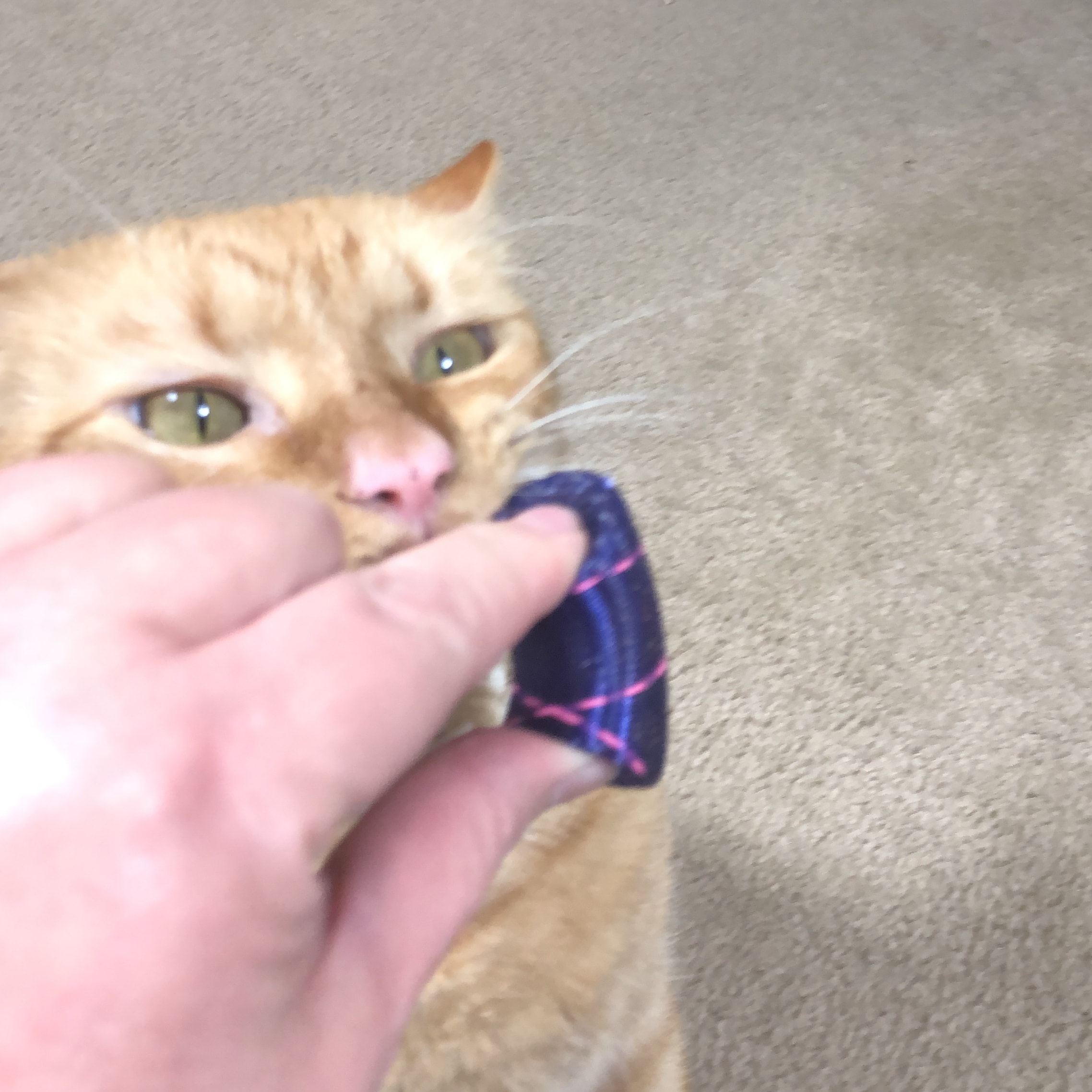 I flicked it as directed and it just fell on the carpet, where the cats ignored it.
Kathy Ireland Bird Wobble Cat Toy ($7.99) Without a product info card, some of the items are kind of confusing. There was a lone wobble toy with no explanation and it wasn't until I went to look this item up that I realized they went together.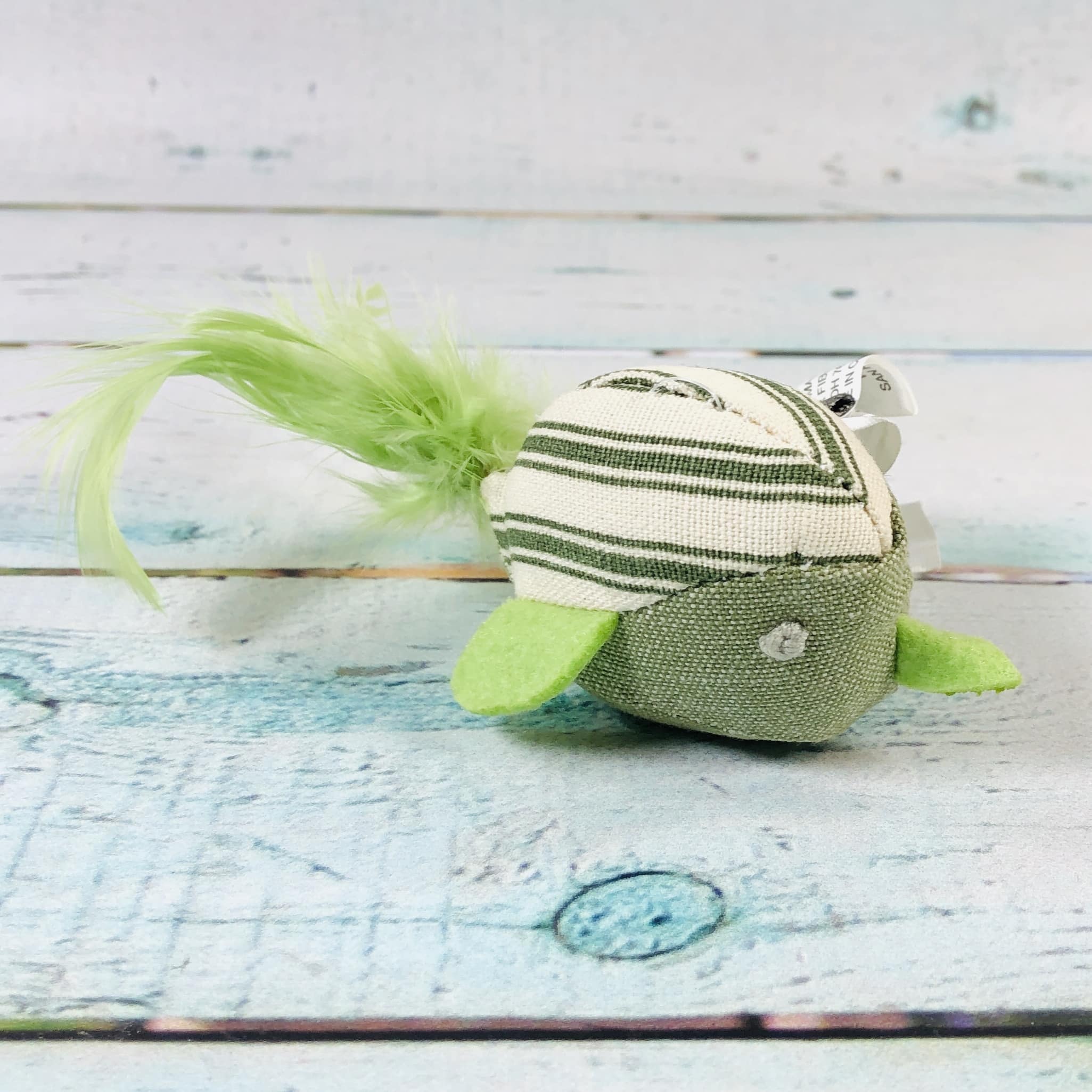 It is a fabric bird filled with catnip. The outside of the toy has a feather.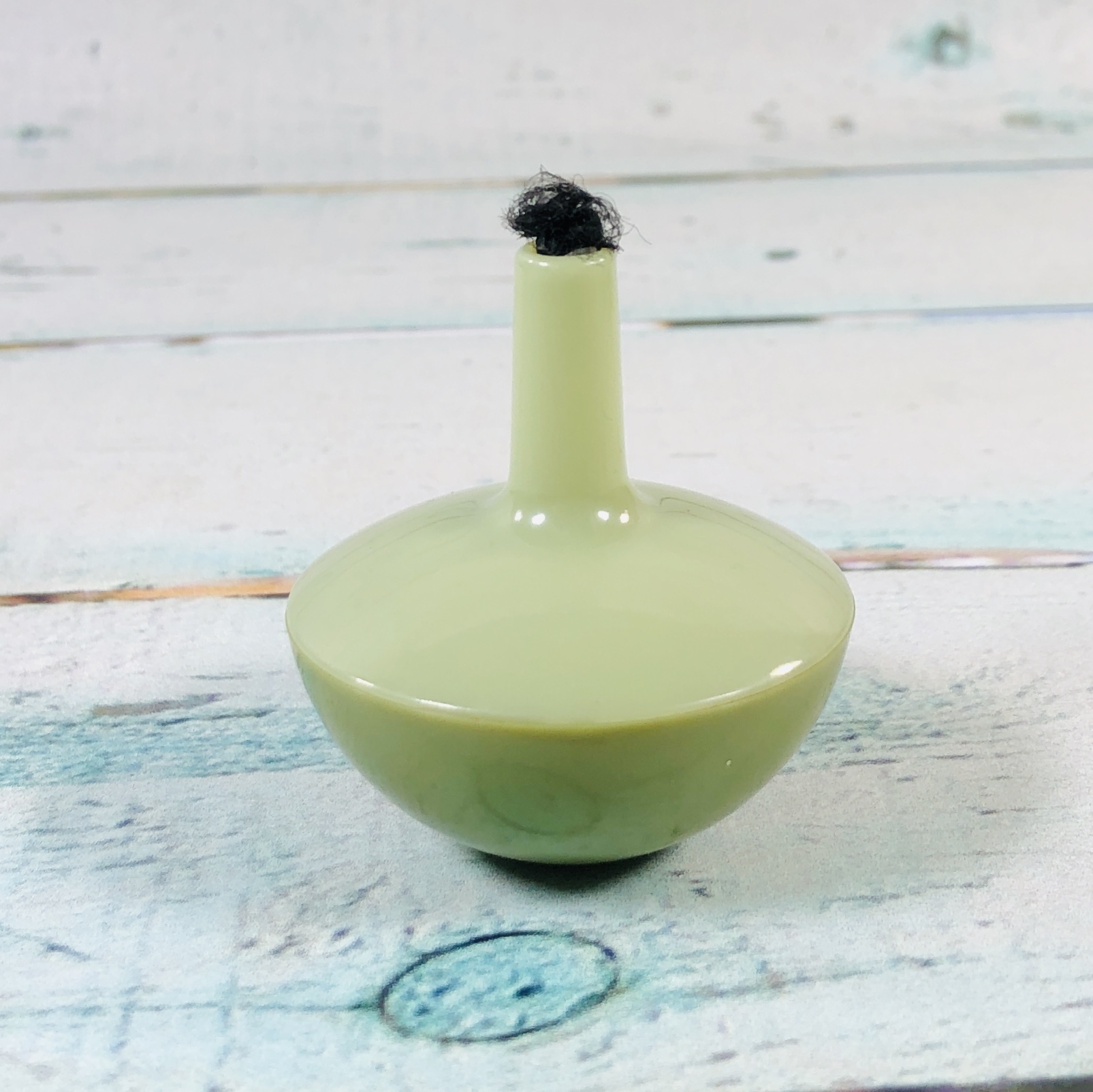 Here's the wobble part. After looking at some unboxing videos it looks like I got a broken toy, as the two parts are supposed to be connected. And yes, I WAS supposed to get a sticker so a broken toy and missing sticker. Bummer.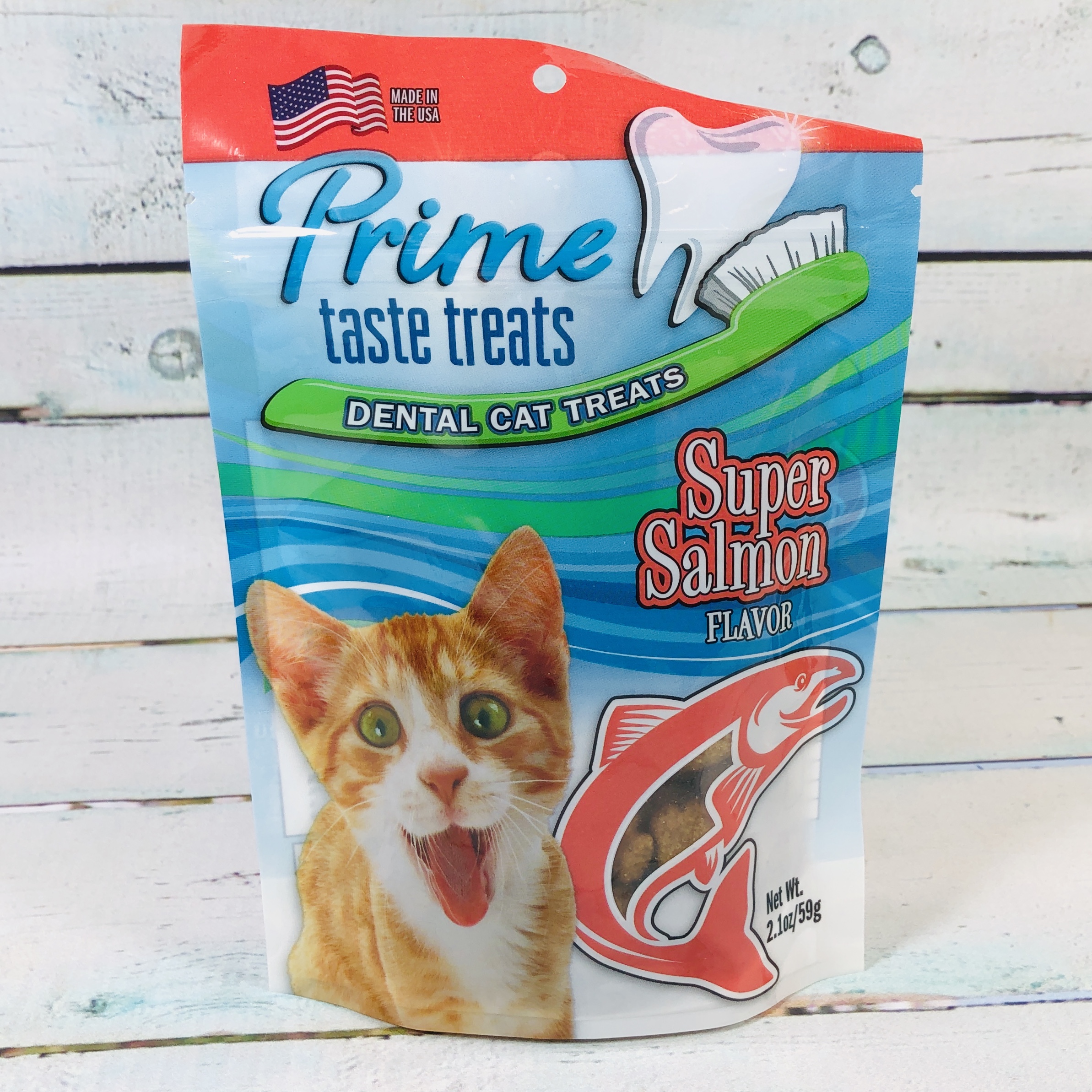 Prime Taste Treats Salmon ($2.95) My cats are not fans of all snacks, but both of them loved these crunchy treats!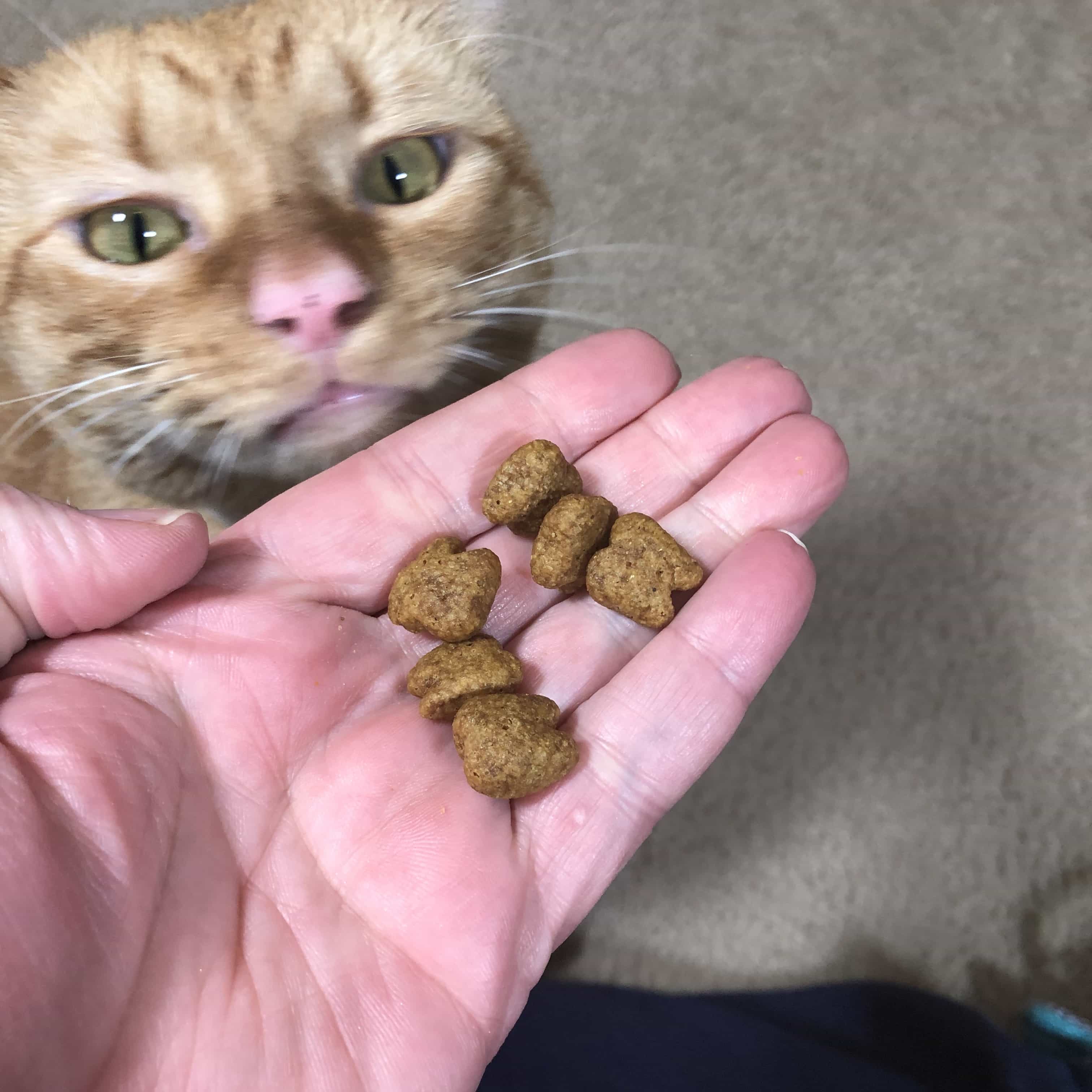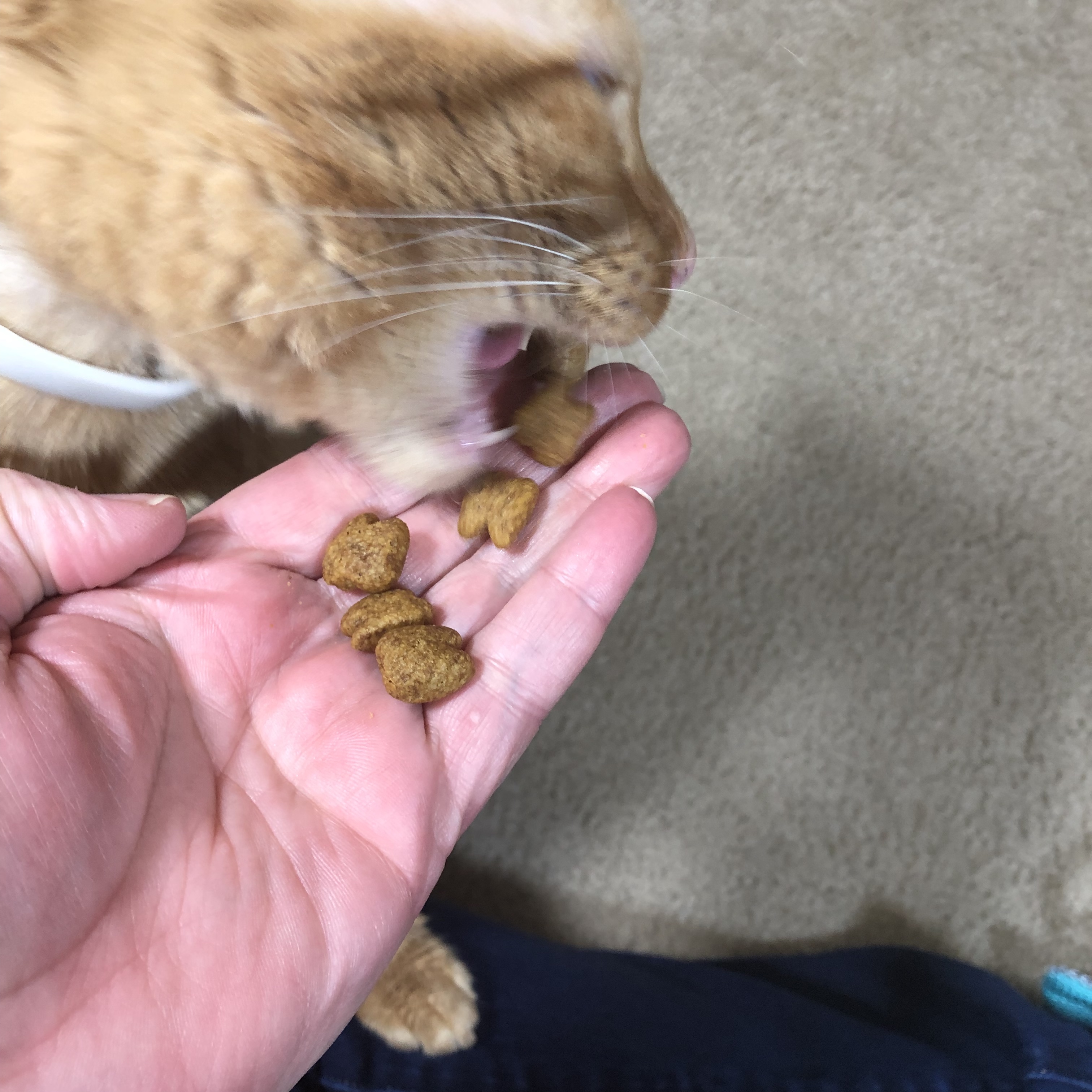 My last two shipments from Pet Treater have had some problems, like 4 stickers or missing stickers, or a broken toy. I tried shoving the fish back onto the wobble but it didn't work. The catnip and the cat treats were the big winners this month, my cats enjoyed them both immensely.
Are you getting this month's Pet Treater Cat Pack?