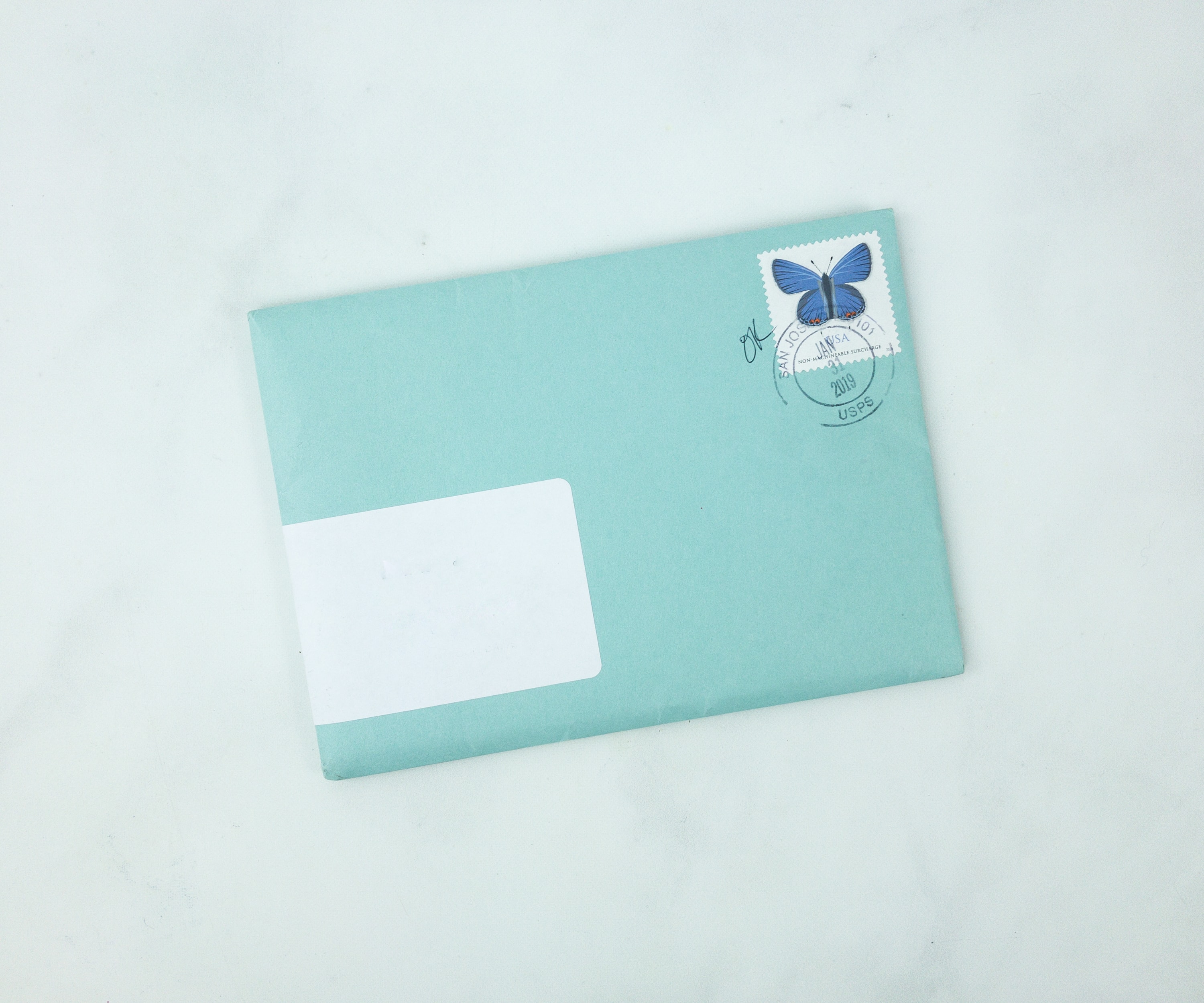 Pennie Post is a monthly stationery subscription service. Subscribers will receive three new adorable stationery items each month, so all that's left is your thoughtful message. Items are designed exclusively for the subscription.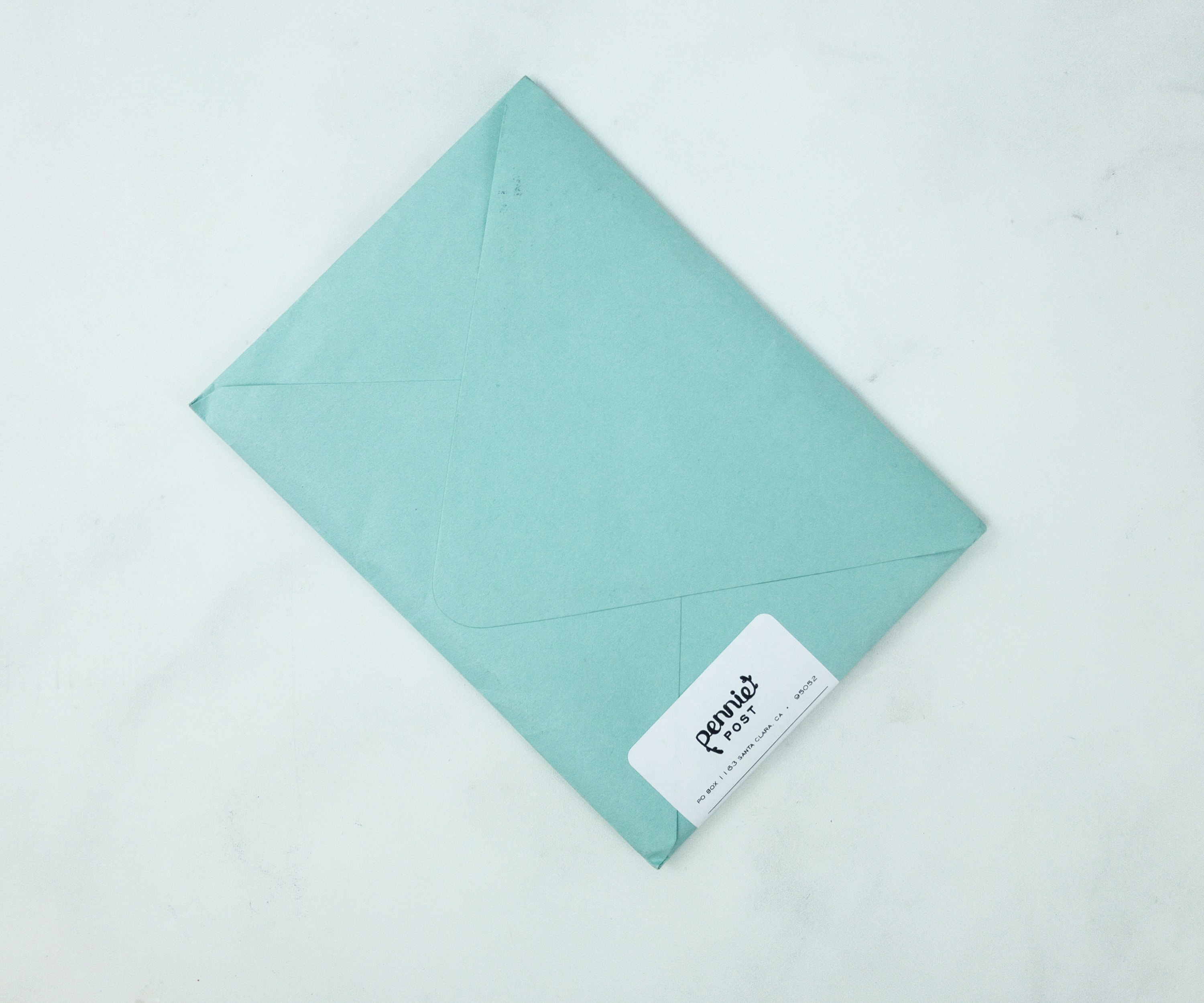 I love the simple but cute packaging of Pennie Post.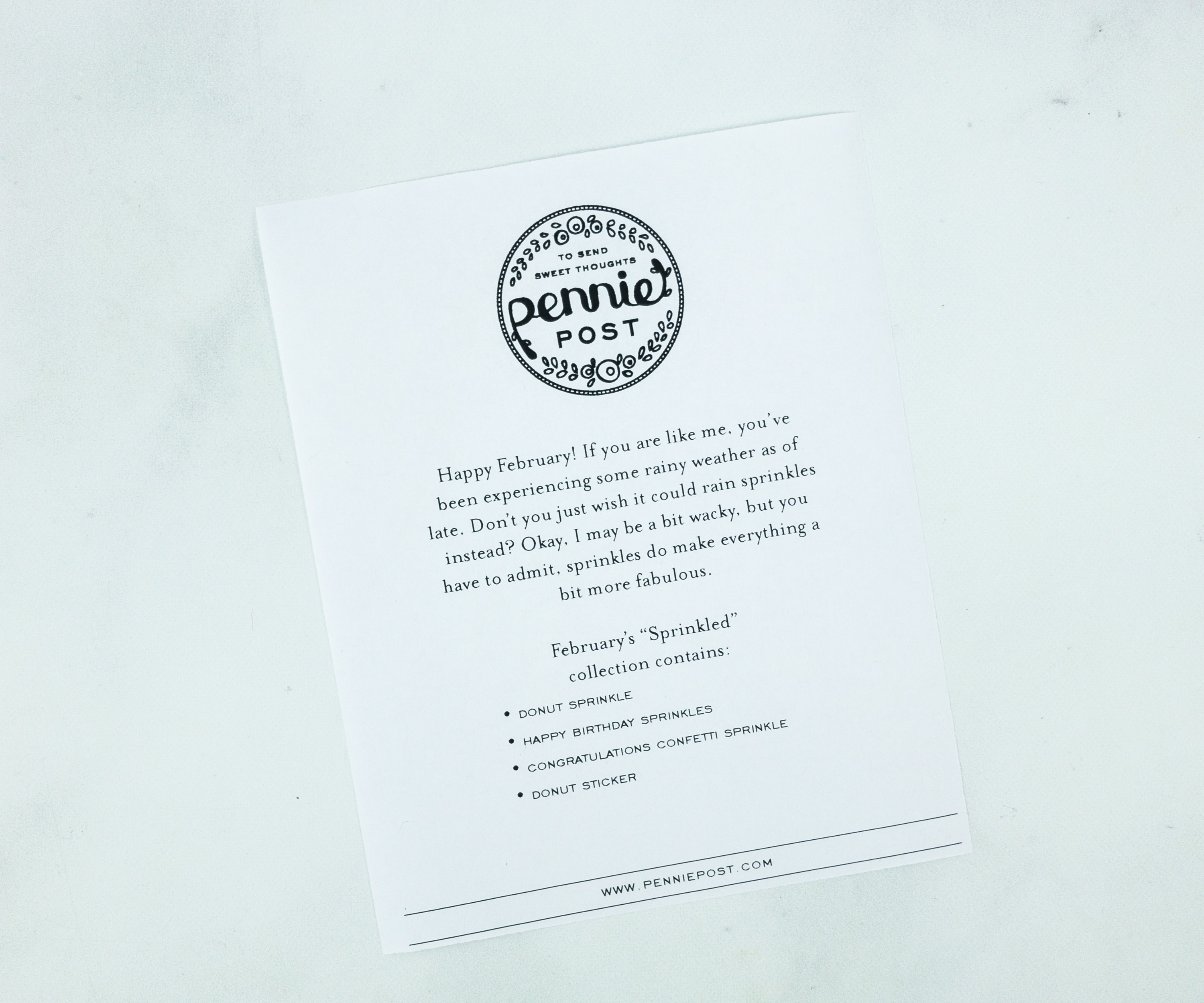 This February theme is Sprinkled. All the items included in the box are listed here.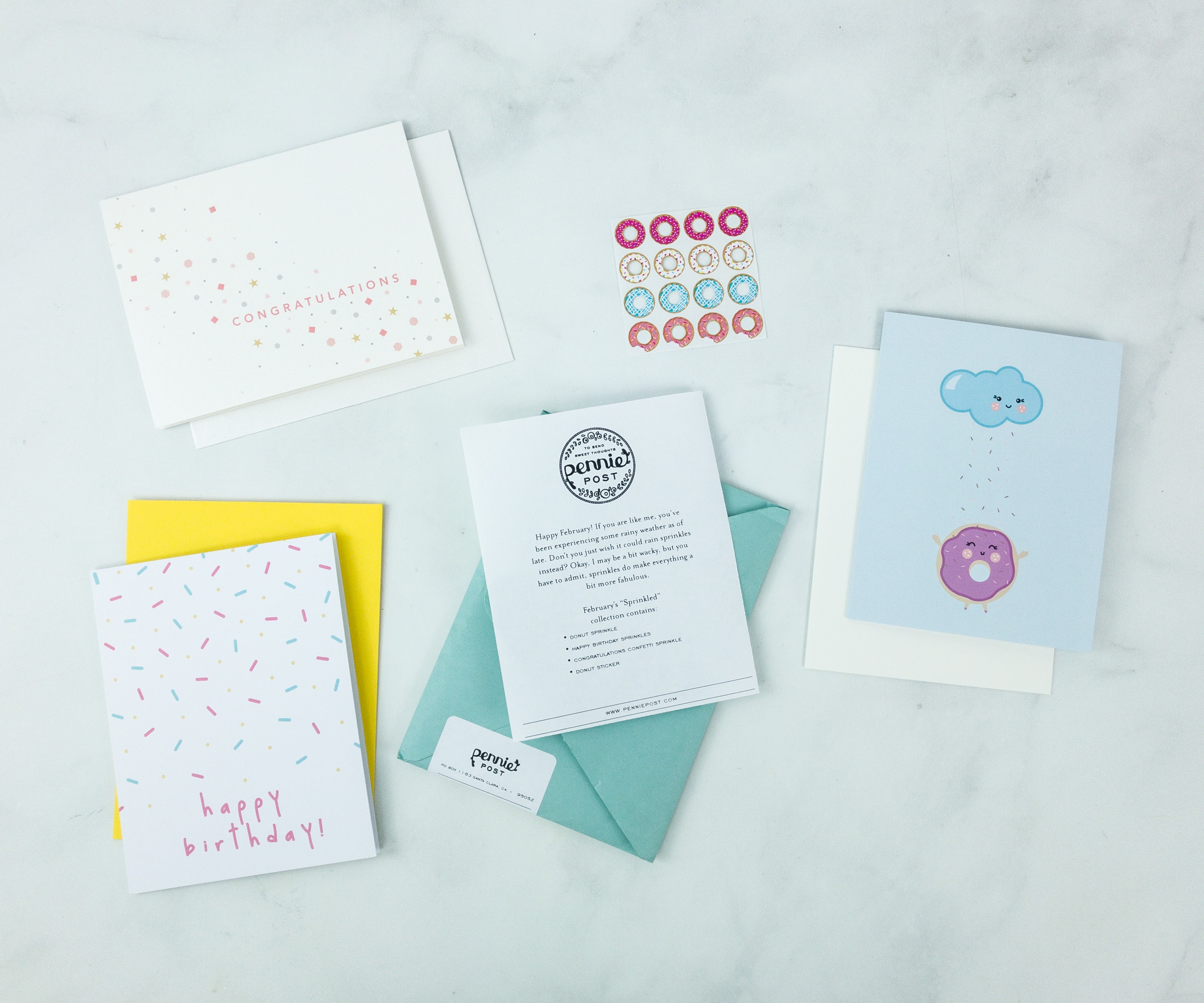 Everything in the box! All the cards come with individual envelopes.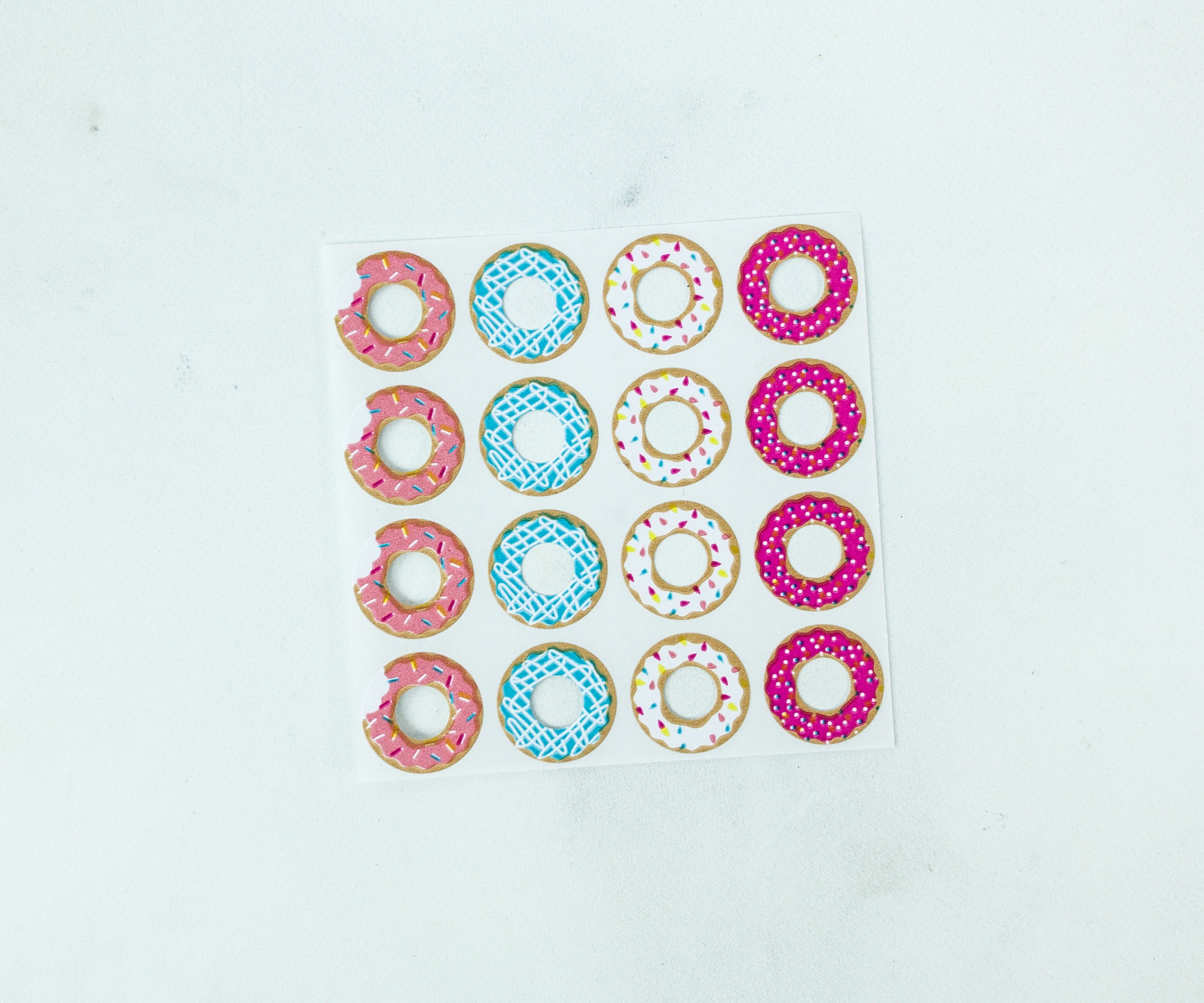 Doughnut Stickers. This month, we got a bonus sticker sheet. The doughnuts are in different colors and with different sprinkles!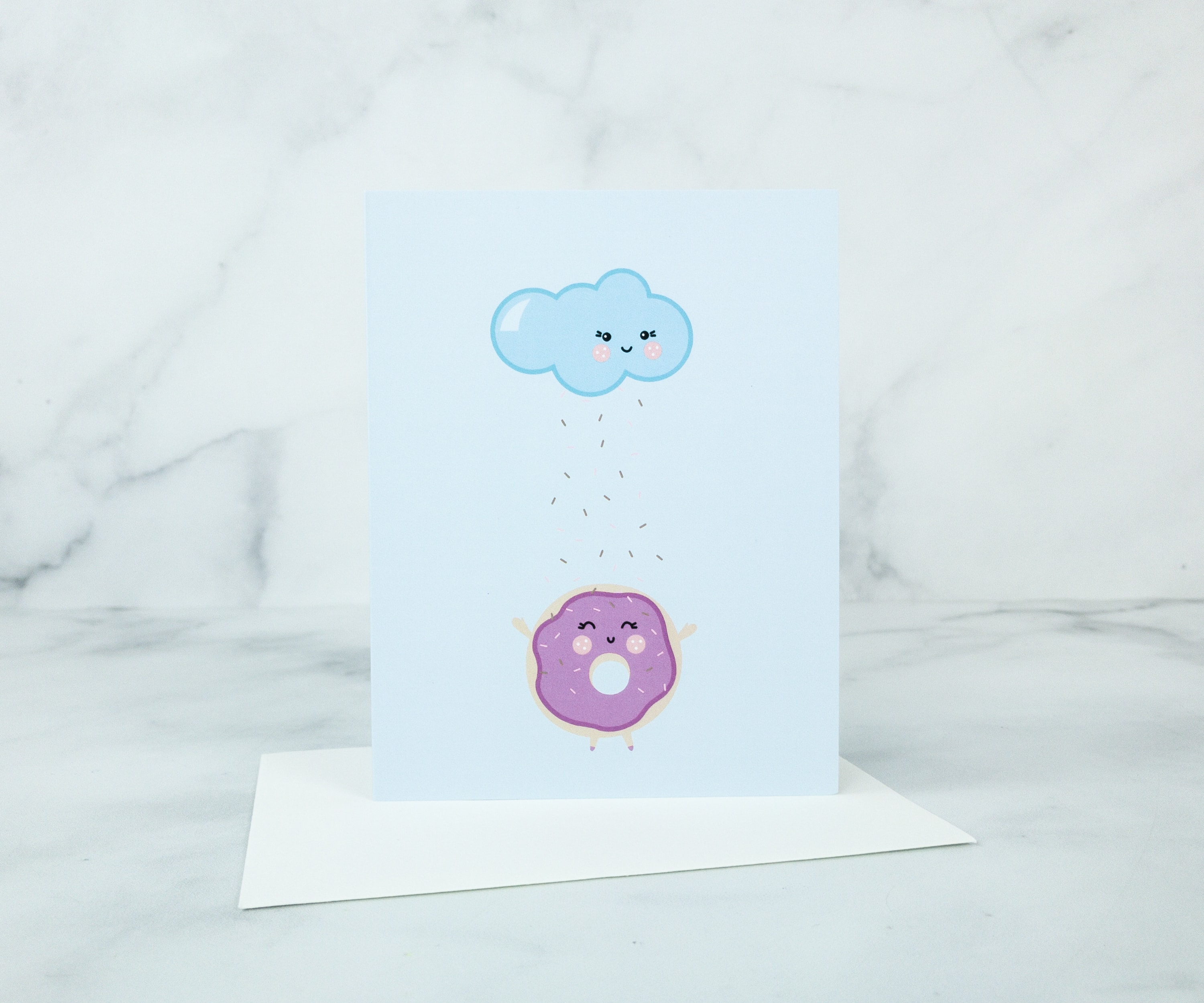 Doughnut Sprinkle Card. The first card is also filled with colors and sprinkles. It features a cute cloud showering sprinkles to the doughnut. It can be used for any happy occasion, or even when there's no occasion or you just want to make someone smile.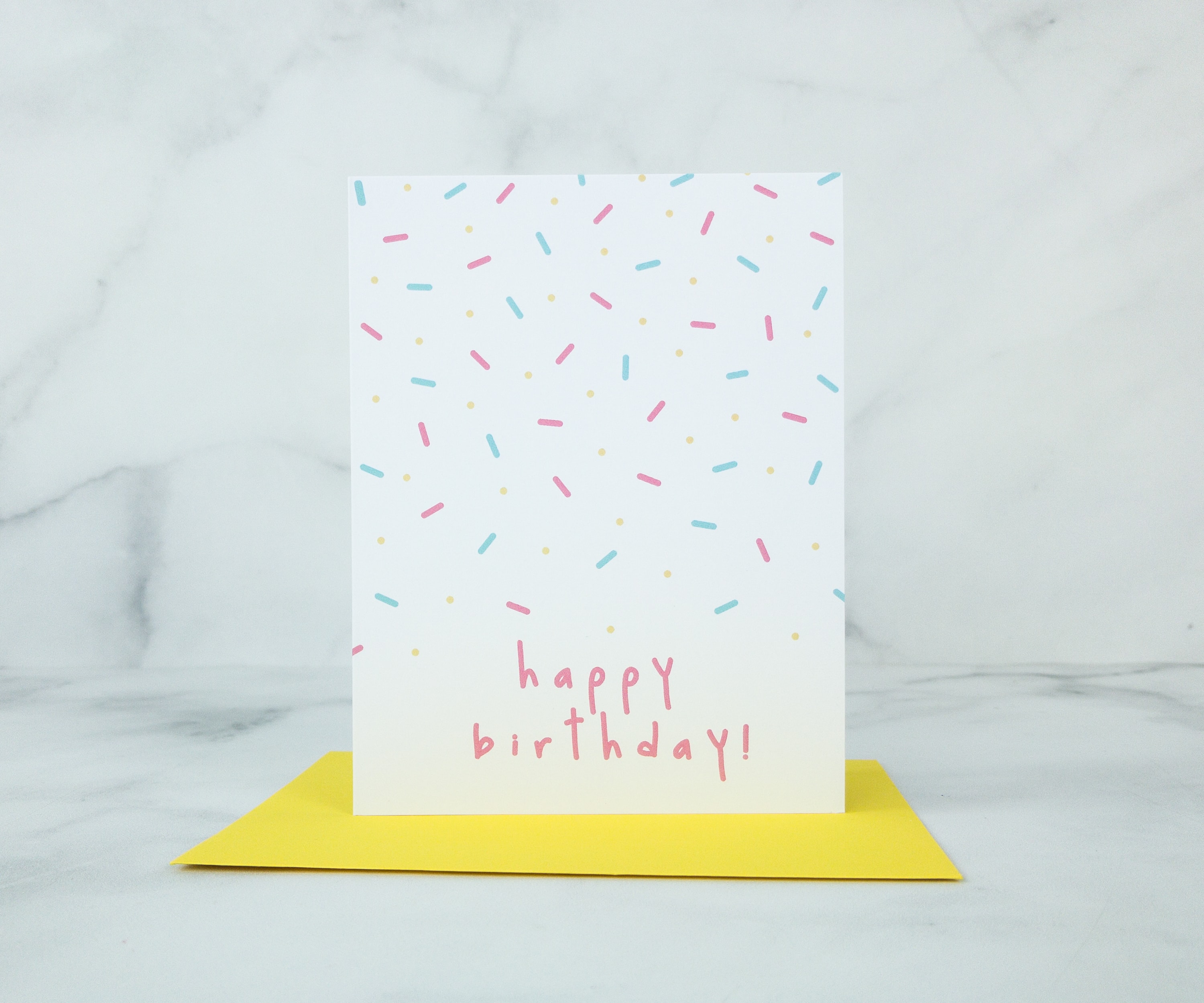 Happy Birthday Sprinkles Card. A birthday greeting sprinkled with some love is the best! This card can help us deliver such to our loved ones, and it even features pastel colored sprinkles in front.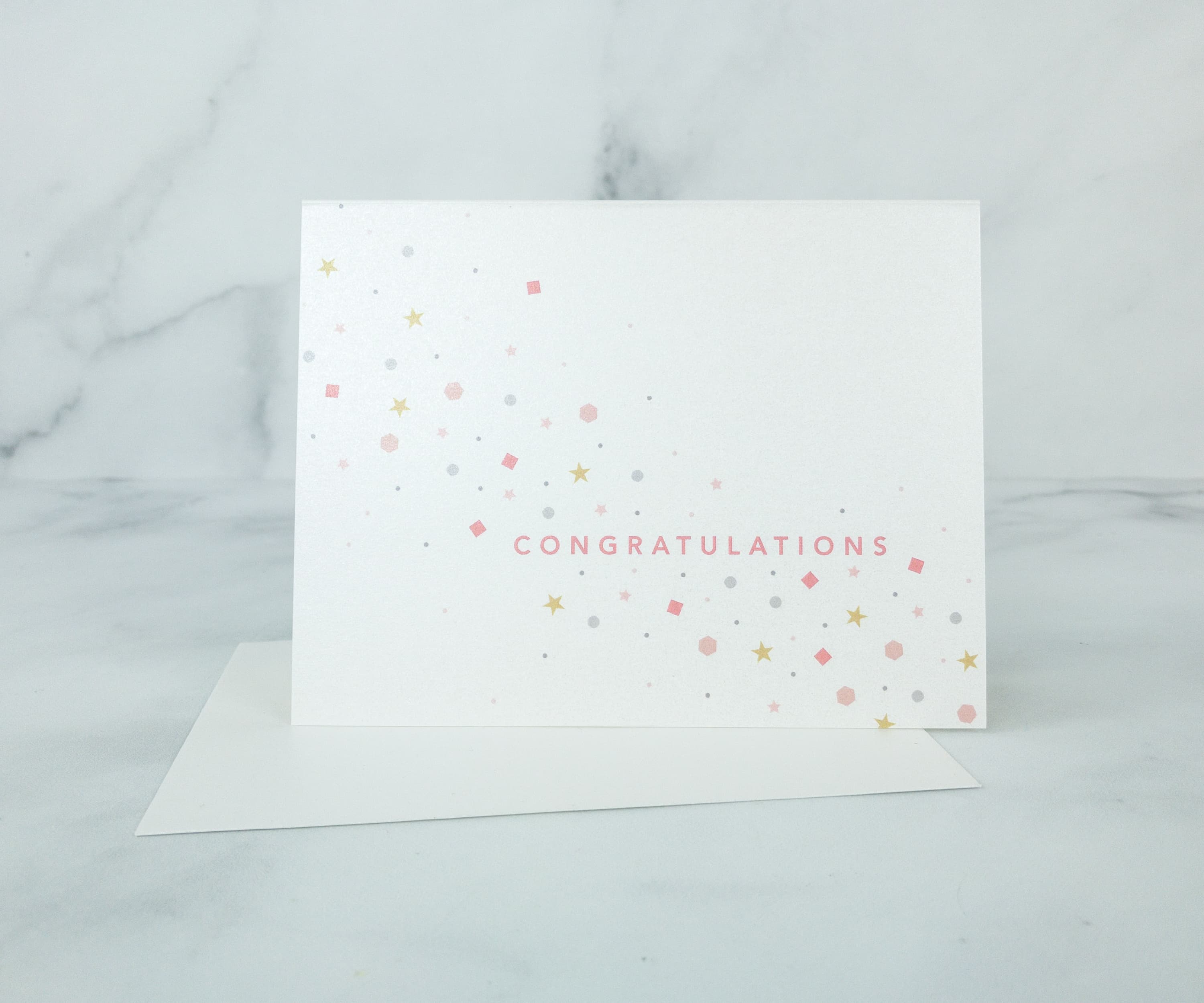 Congratulations Confetti Sprinkle Card. Lastly, here's a congratulatory card that features pretty confetti in different shapes. It looks simple yet elegant!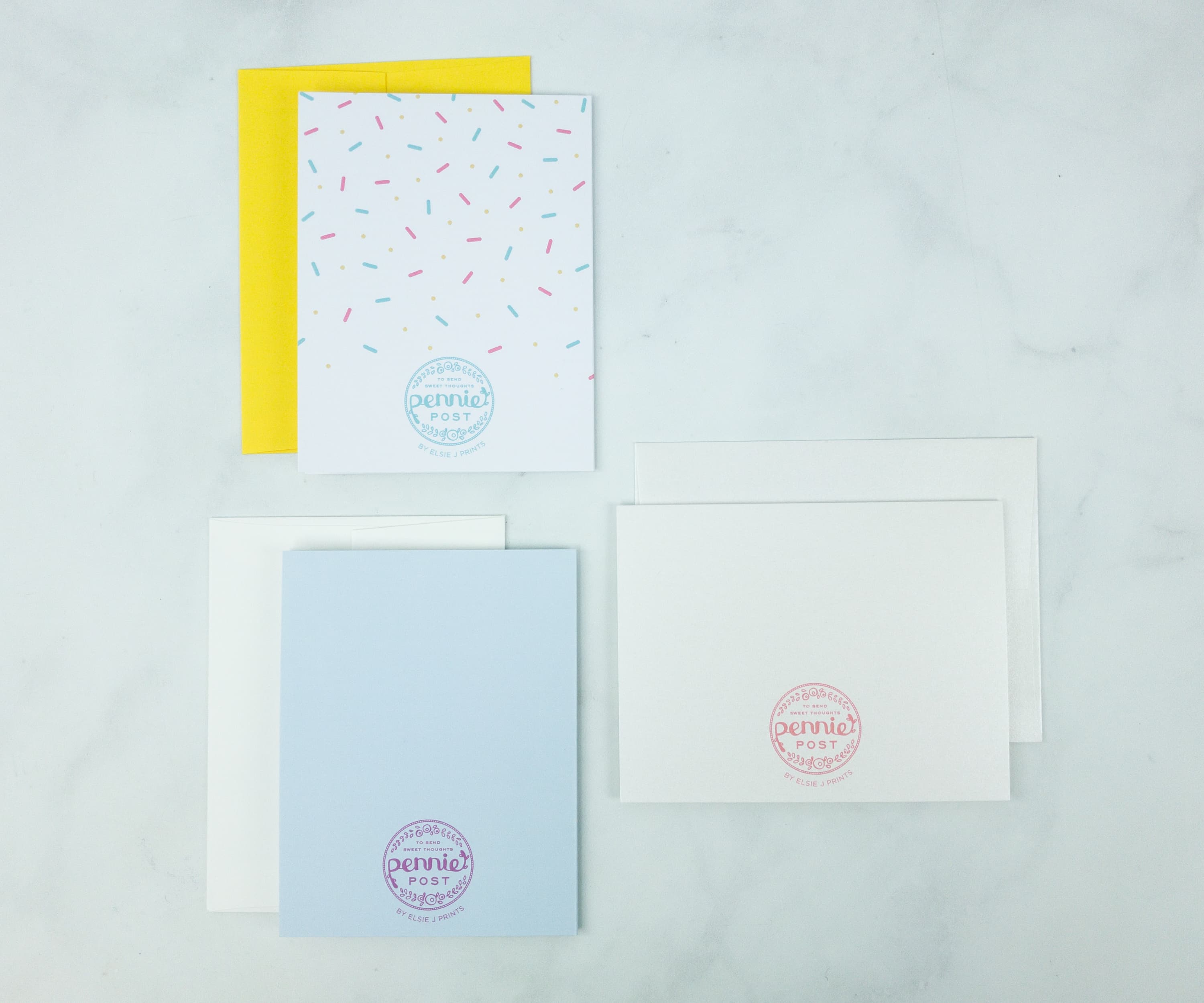 At the back of each card, there's a Pennie Post logo.
Pennie Post is a fun way to get your hands on fresh greeting card designs. There's always a good variety of cards, and sometimes they even throw in some bonuses like this month's sticker sheet. The monthly themes also make each package more exciting. If you think that sending greeting cards is always a good idea, this subscription is for you!
What do you think of this stationery subscription?