Loot Anime is a monthly subscription box from Loot Crate, just for Anime and Manga fans! Every month you'll get $60 worth of anime figures, collectibles, manga, apparel, accessories and more.
DEAL: Save 15% on any subscription plan when you use this link and coupon code HELLOSUBSCRIPTION15.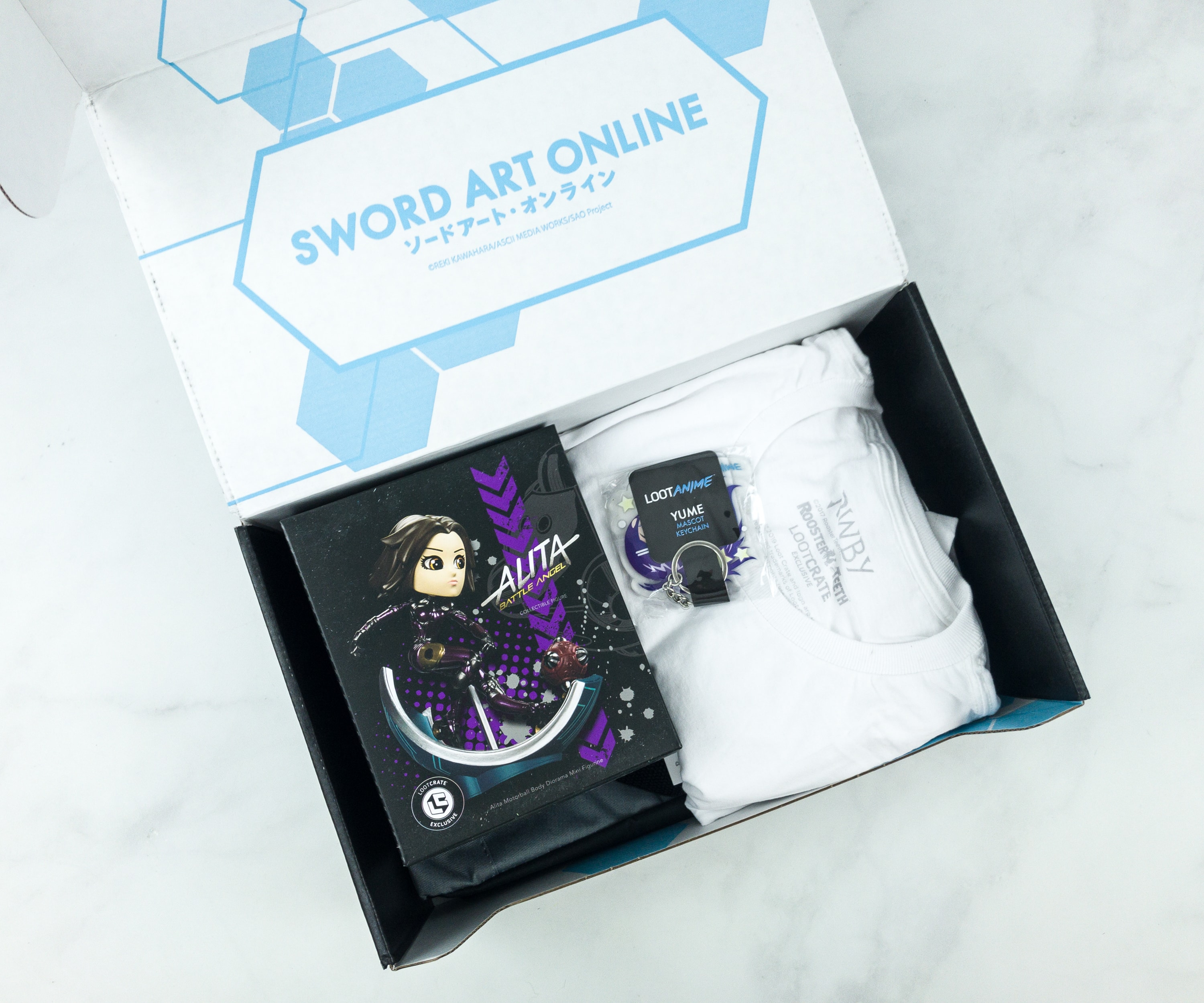 Loot Anime's theme of the month is DANGEROUS.
There's a $50 gift card you can use at Hello Fresh. But you can just visit and subscribe using this link and still get $60 off your first 3 4 boxes, $20 each box schedule.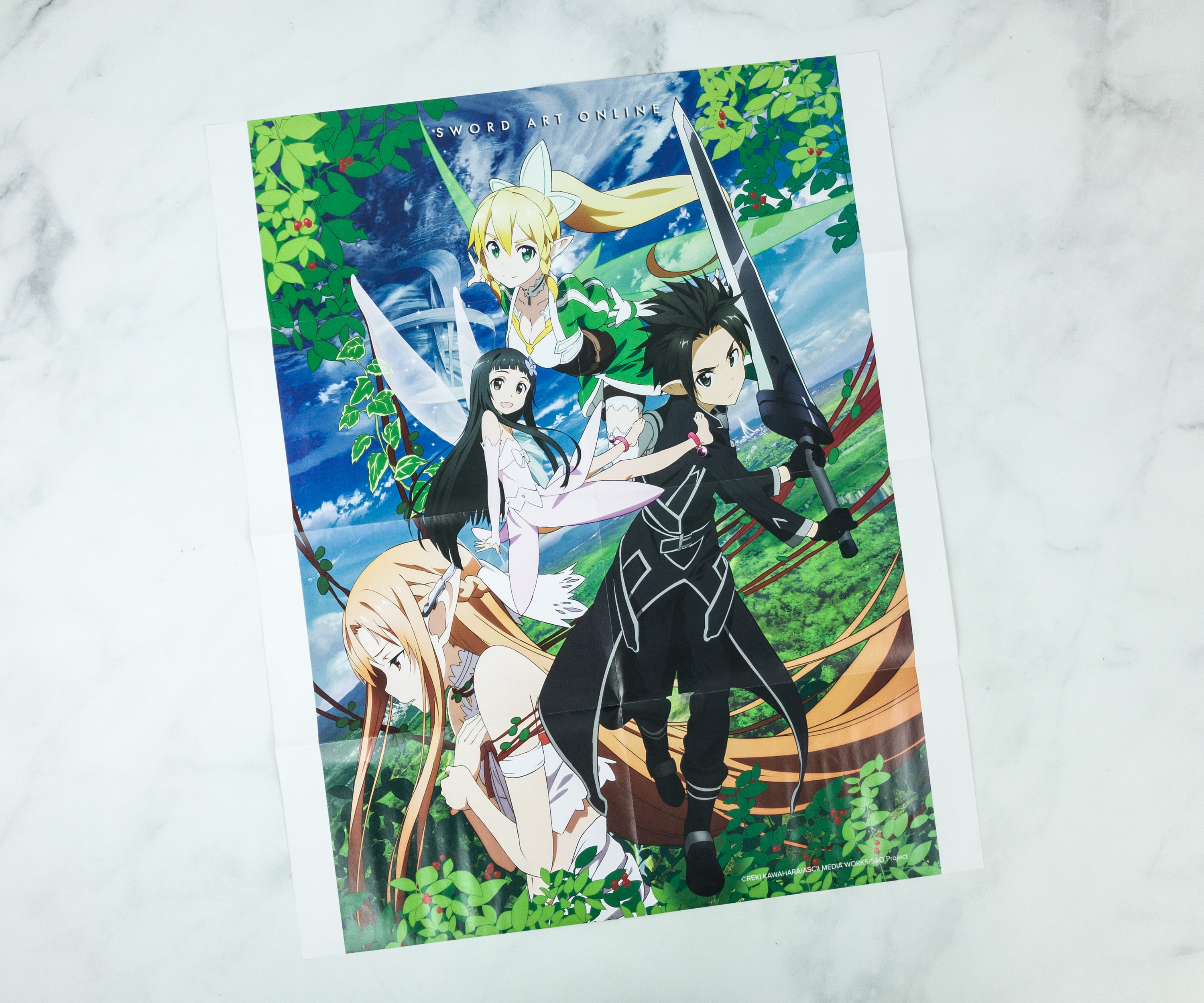 Aside from the card, this month's box also includes a glossy poster that features Sword Art Online.
The back of the poster serves as the information sheet. It lists all the anime goodies in this box.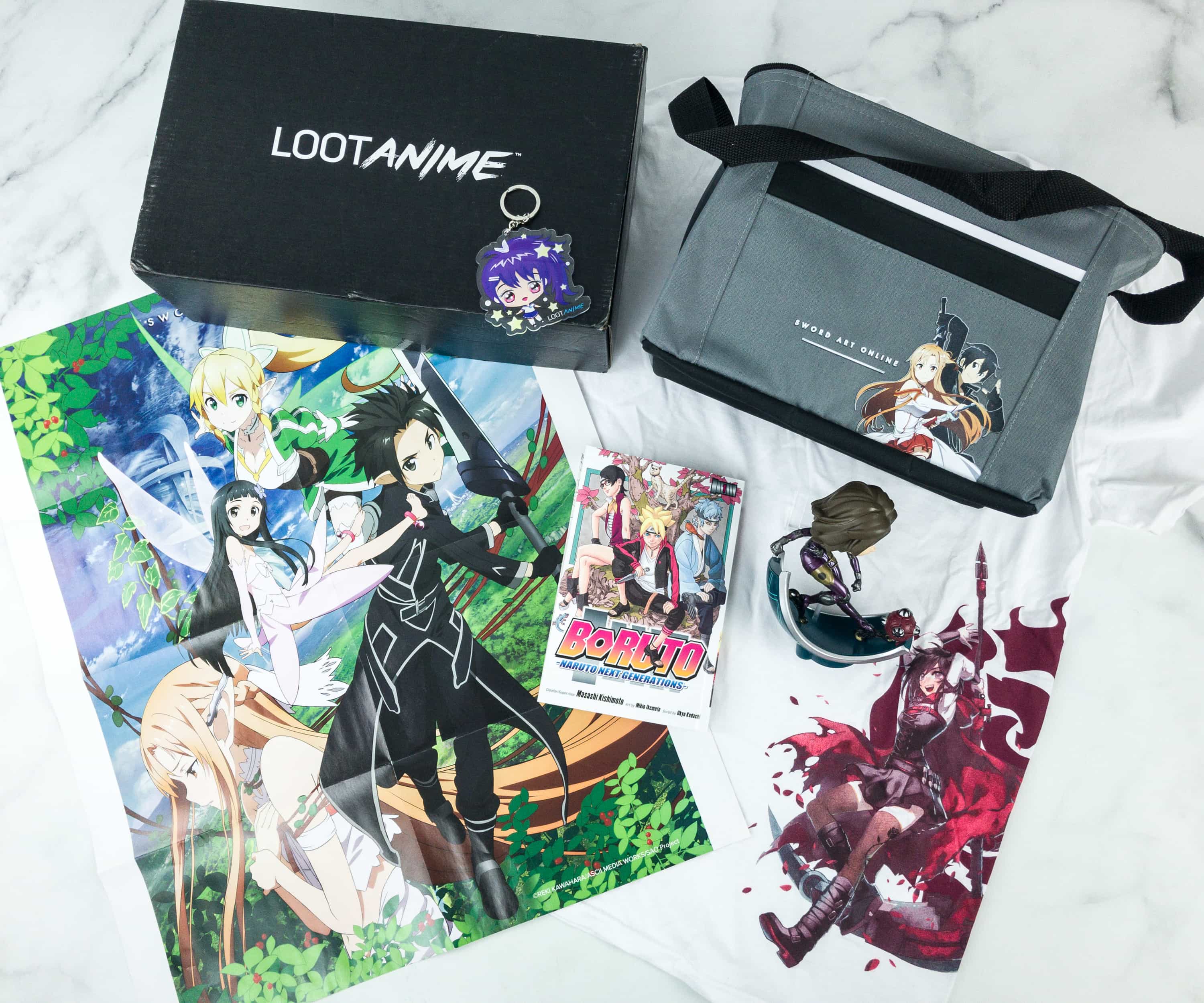 Everything in the January 2019 crate!
The box includes an info card about a movie entitled "A Silent Voice." Its US Blu-ray release is on April 2, 2019, and you can pre-order your copy at ShoutFactory.com.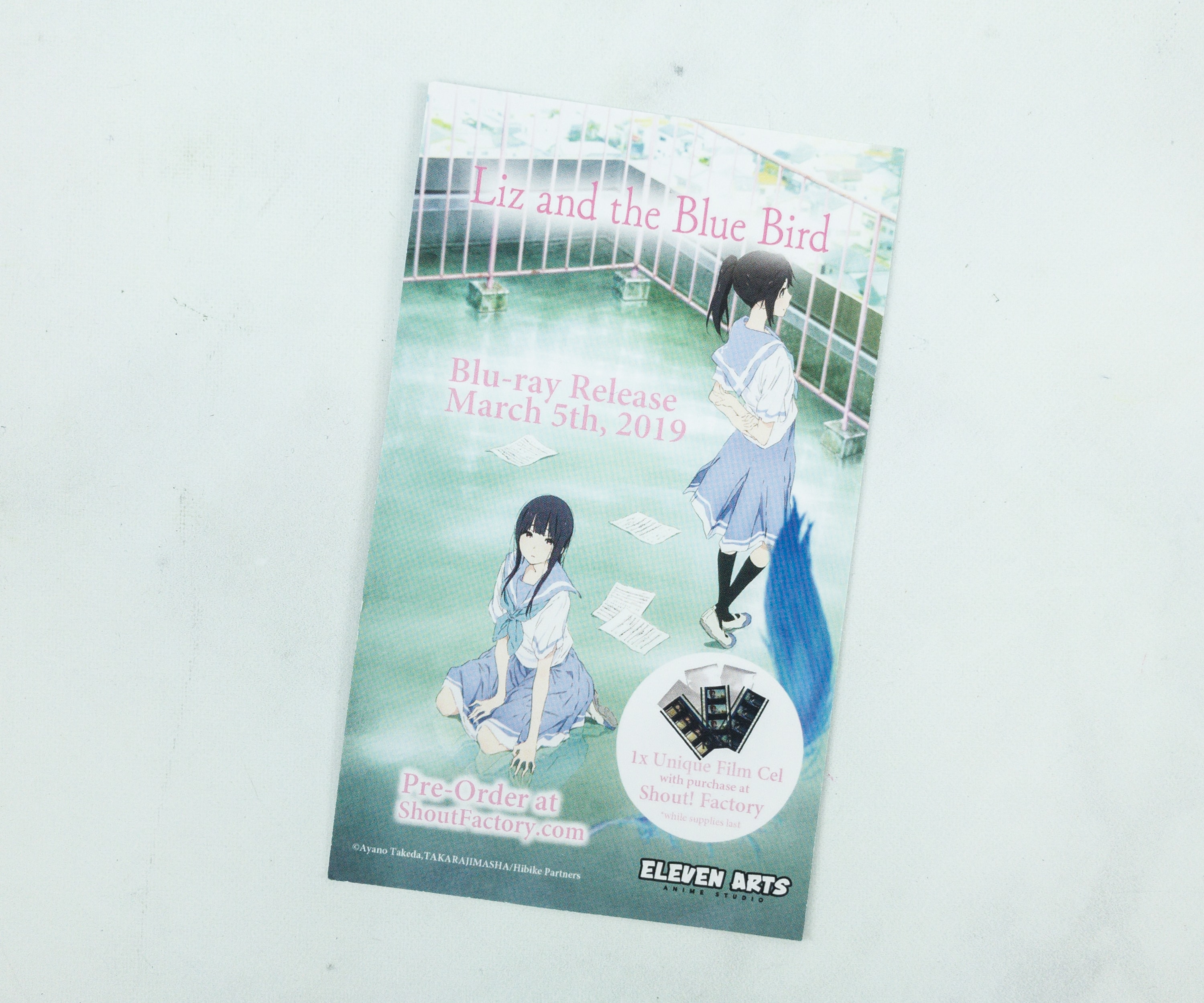 Another Movie, which is entitled Liz and The Blue Bird will have its Blu-ray release on March 5, 2019.
Yume (Loot Anime Mascot) Keychain. Yume, the Loot Anime box mascot, again made an appearance. She's featured on this month's keychain!
Yume is wearing a sailor school uniform on this one, while her hair is up on a high ponytail, and she's surrounded by stars. This keychain can be attached to a bag or pouch, or used for keeping your keys in place.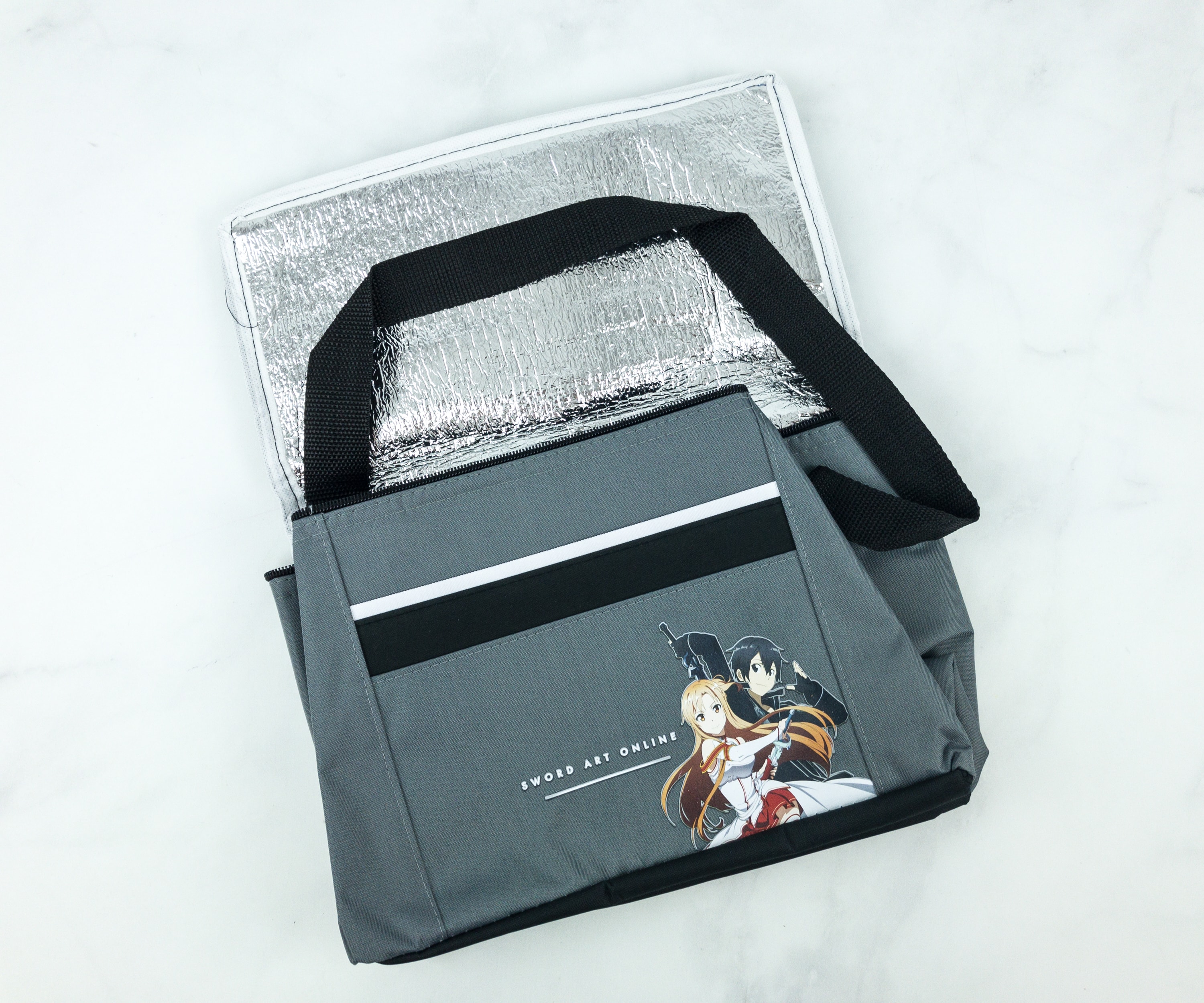 Sword Art Online Cooler Lunch Bag. Kirito and Asuna are featured on this Sword Art Online-themed lunch bag! Now, I won't worry about my lunch getting warm or separated!
Asuna is Kirito's partner and love interest in the series. At first, they only want to clear the game, but later on, fell in love with each other, and is now thinking of each other's safety.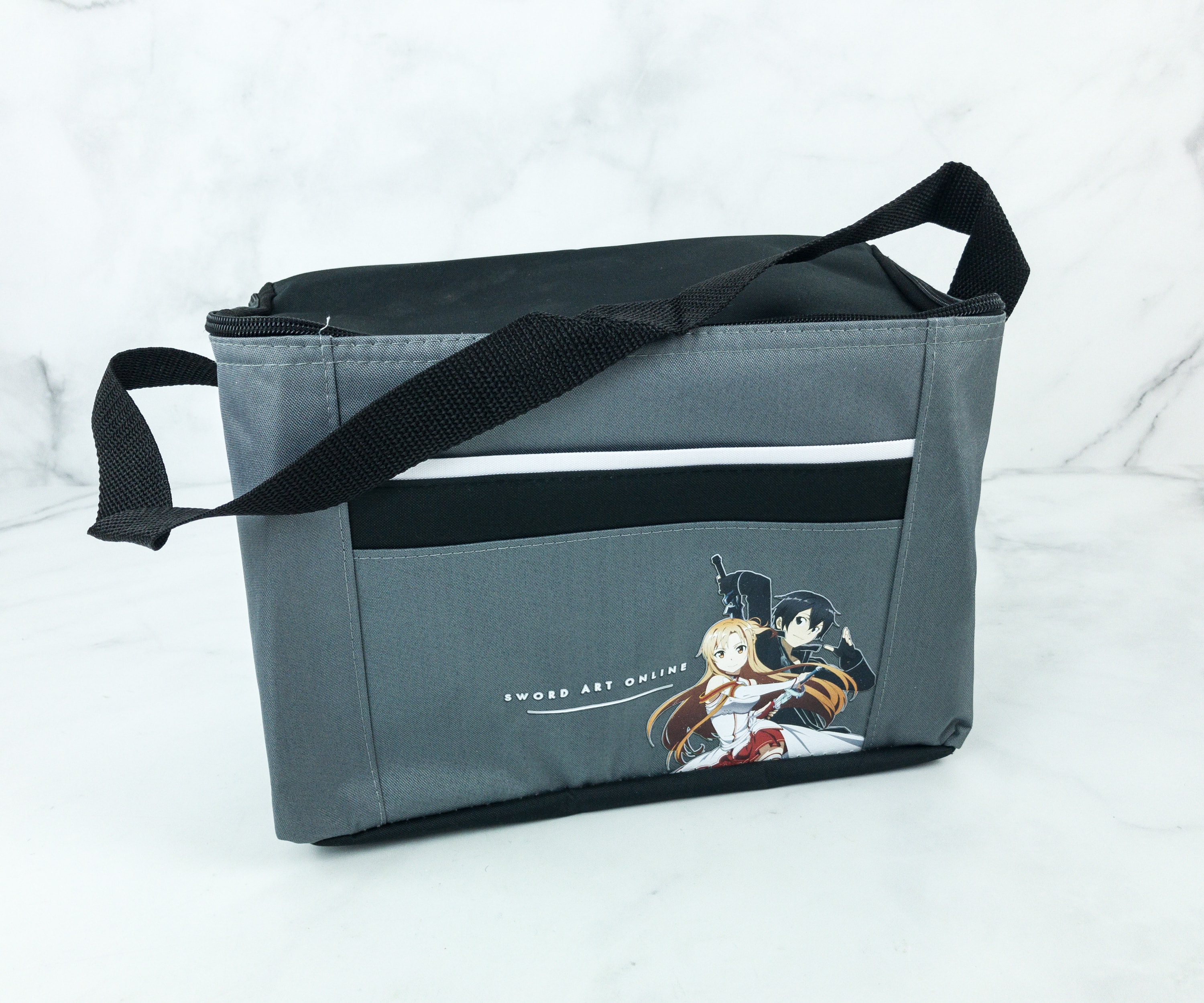 Aside from the insulation, the bag comes with a zipper enclosure. It also has a strap so you can easily carry it.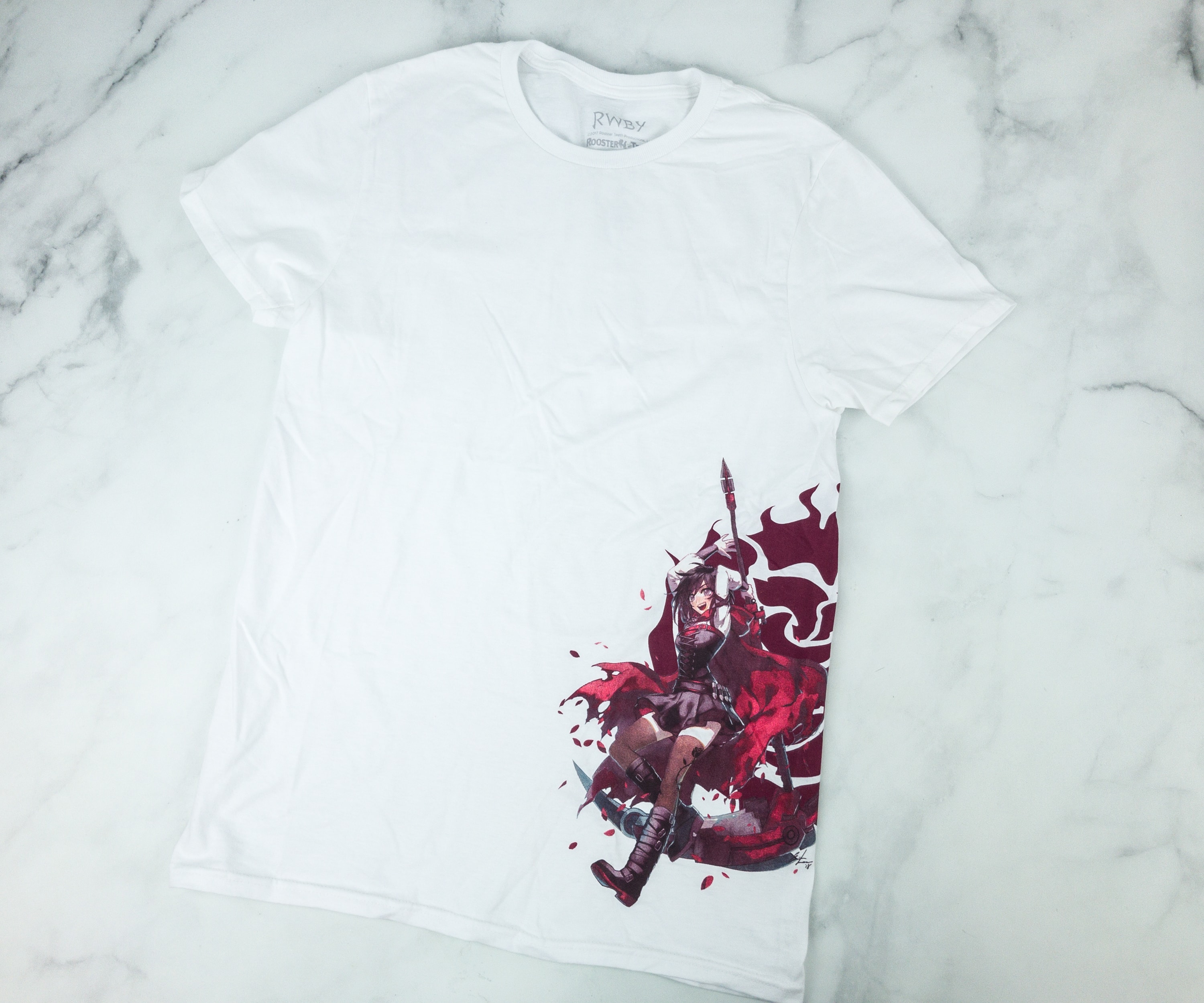 RWBY T-Shirt. RWBY (or pronounced as "RUBY") is an American anime-style web series that is set in the fictional world of Remnant, where young people train to become warriors called Huntsmen and Huntresses and protect their world from the monsters called Grimm. This month's shirt features Ruby Rose, the titular protagonist of the series.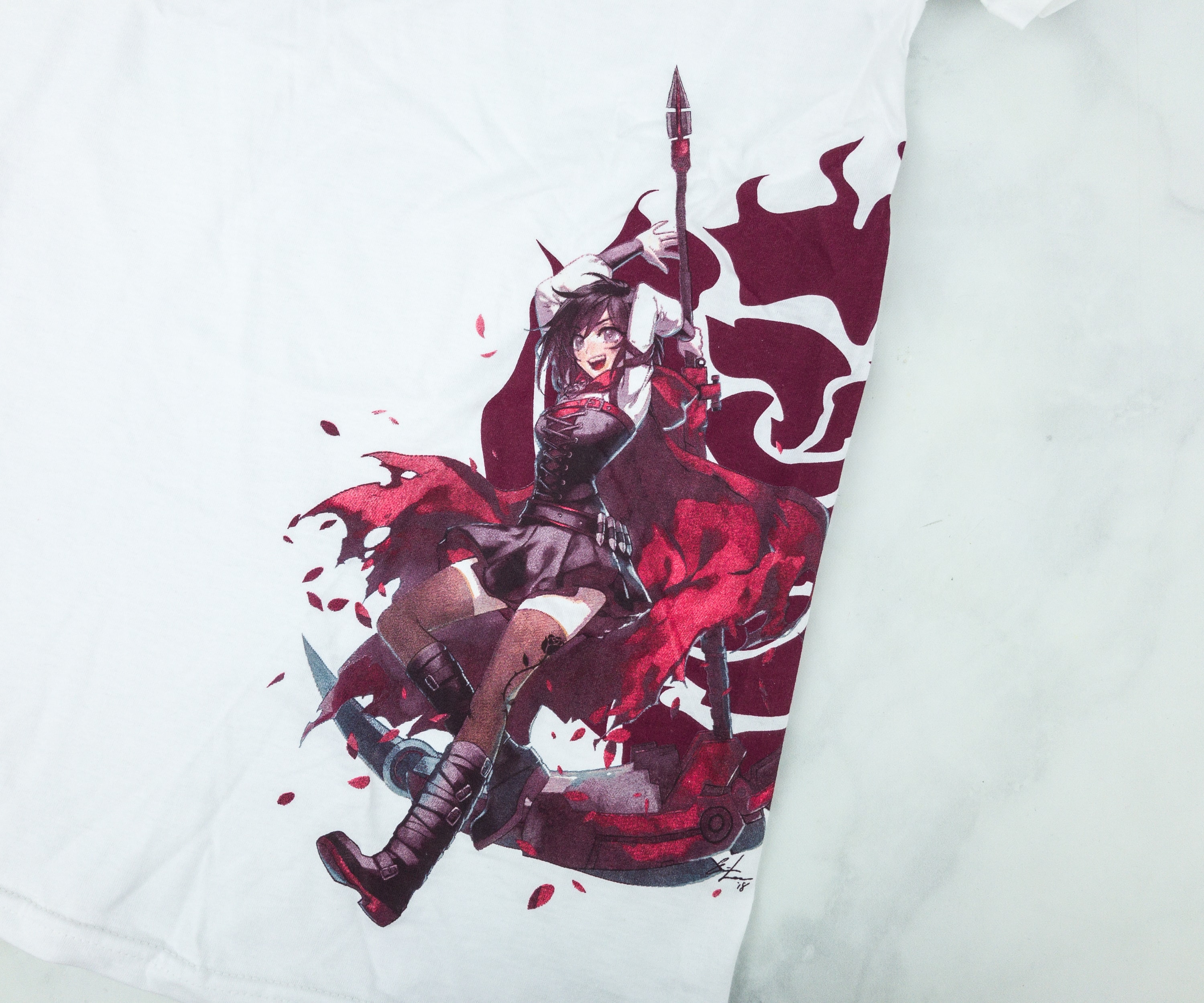 RWBY is derived from the 4 main character forenames: Ruby, Weiss, Blake, and Yang, and the colors associated with them which are red, white, black, and yellow. As you can see, aside from the white overall color, the shirt is also predominated by the color red, which is Ruby's associated hue.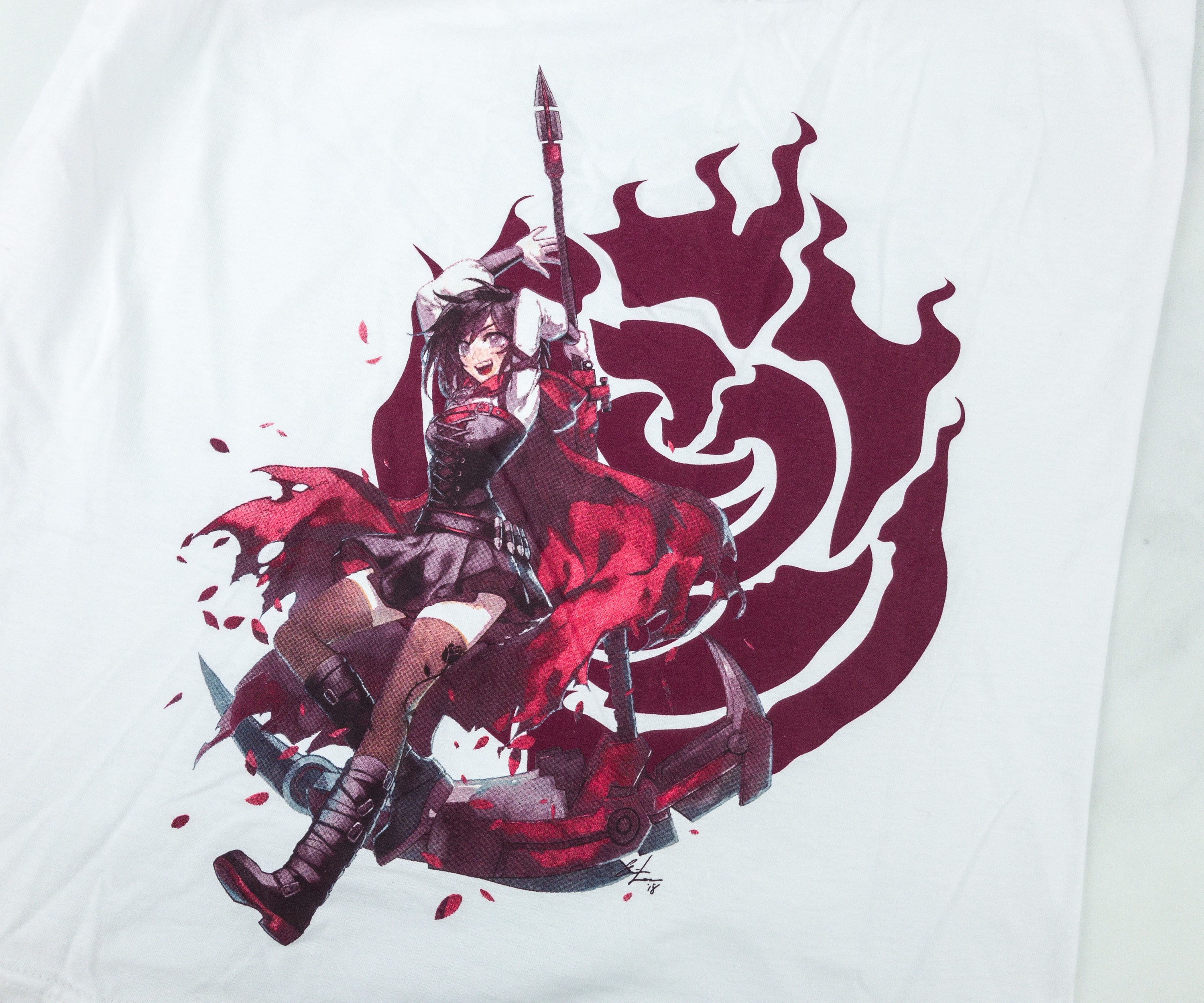 She also reminds me of Little Red Riding Hood because of her red dress and cloak, and the scythe she's using as her main weapon. This has a cool wraparound design!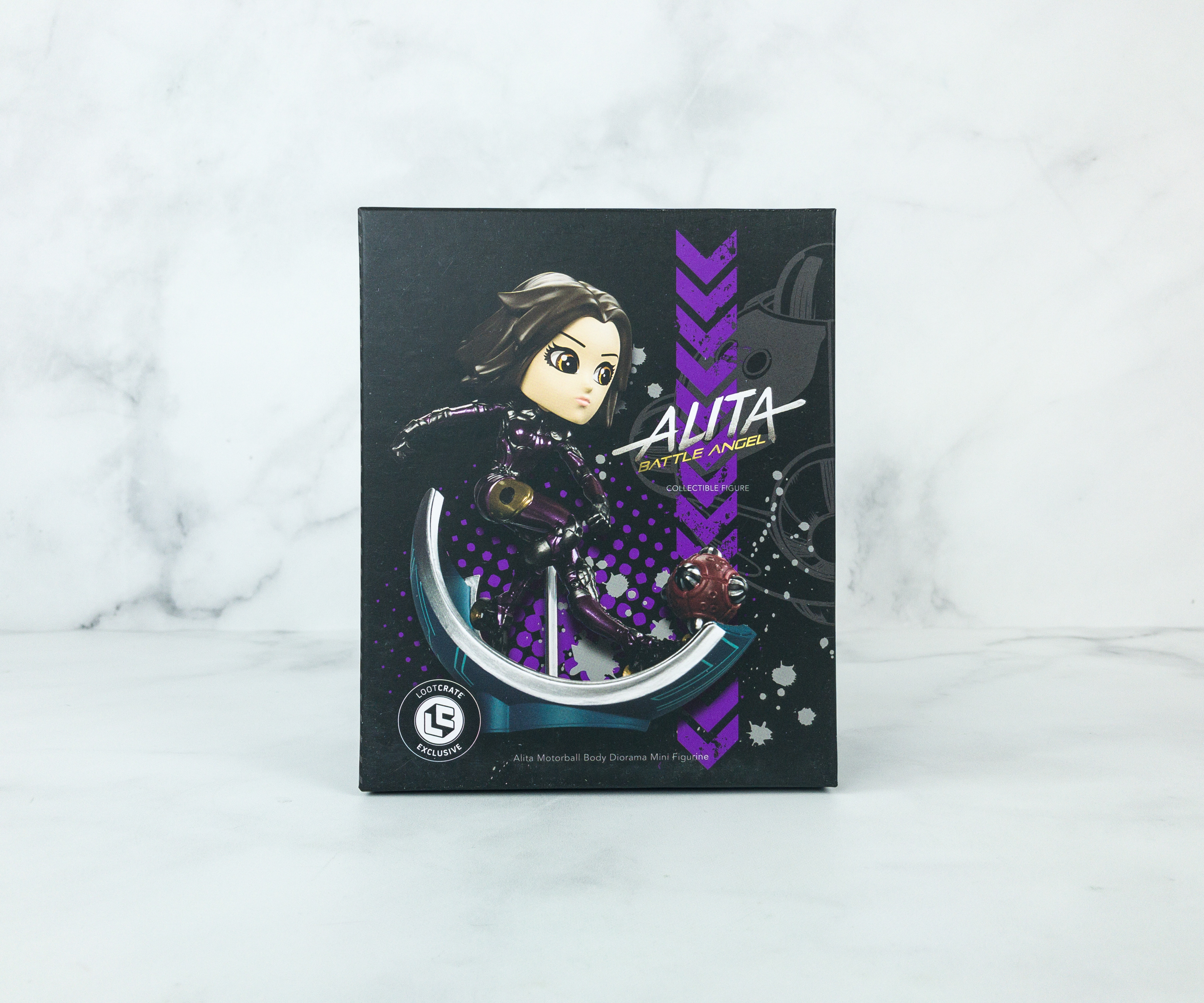 Exclusive Alita Battle Angel Motorball Figure. Alita: Battle Angel is coming to theaters, and Loot Crate is releasing 2 figures from the series. This Motorball figure is the first one!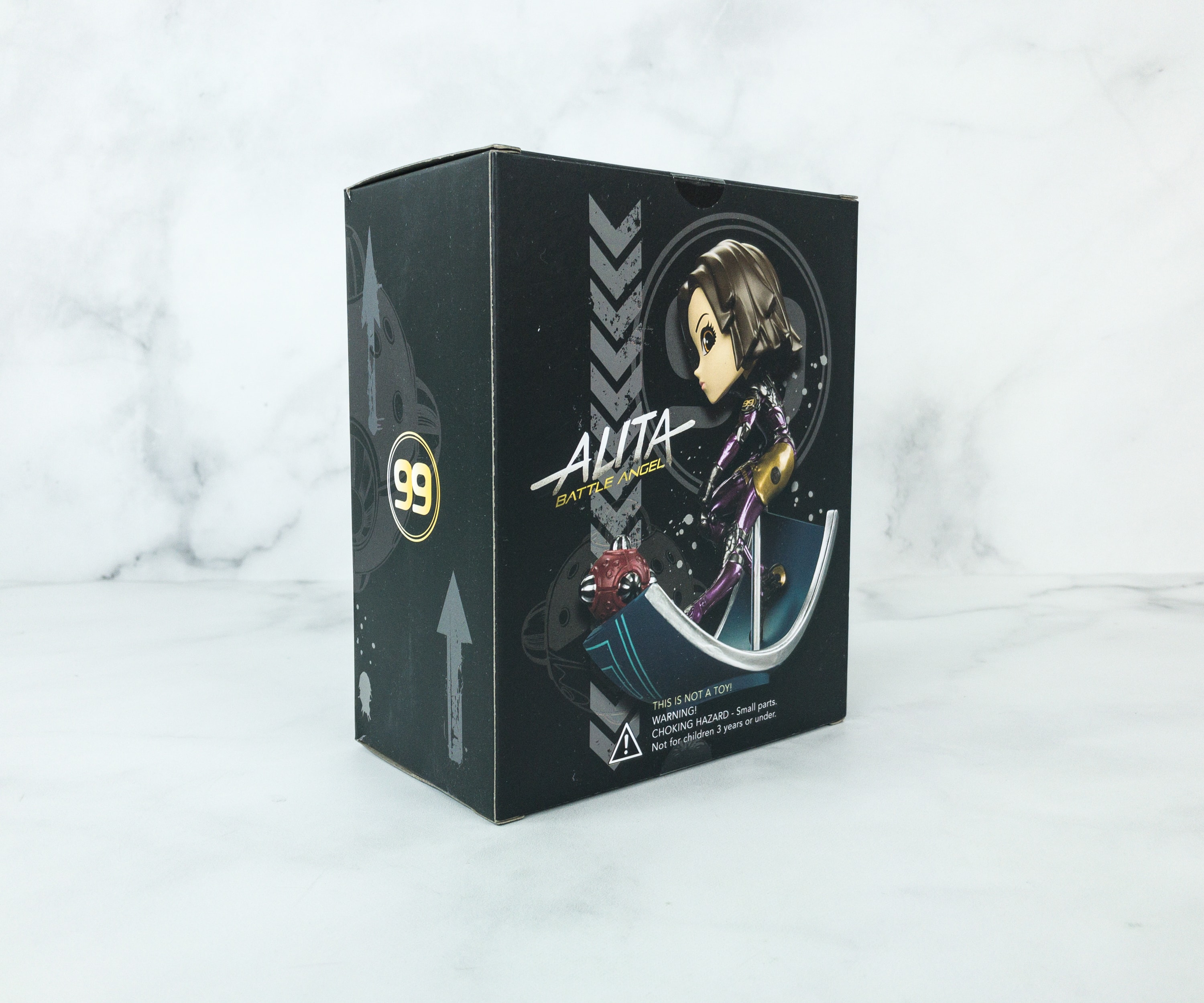 Set several centuries in the future, the abandoned Alita is found in the scrapyard of Iron City by Ido, a compassionate cyber-doctor who takes the unconscious cyborg Alita to his clinic. When Alita awakens, she has no memory of who she is, nor does she have any recognition of the world she finds herself in. As Alita learns to navigate her new life and the treacherous streets of Iron City, Ido tries to shield her from her mysterious past.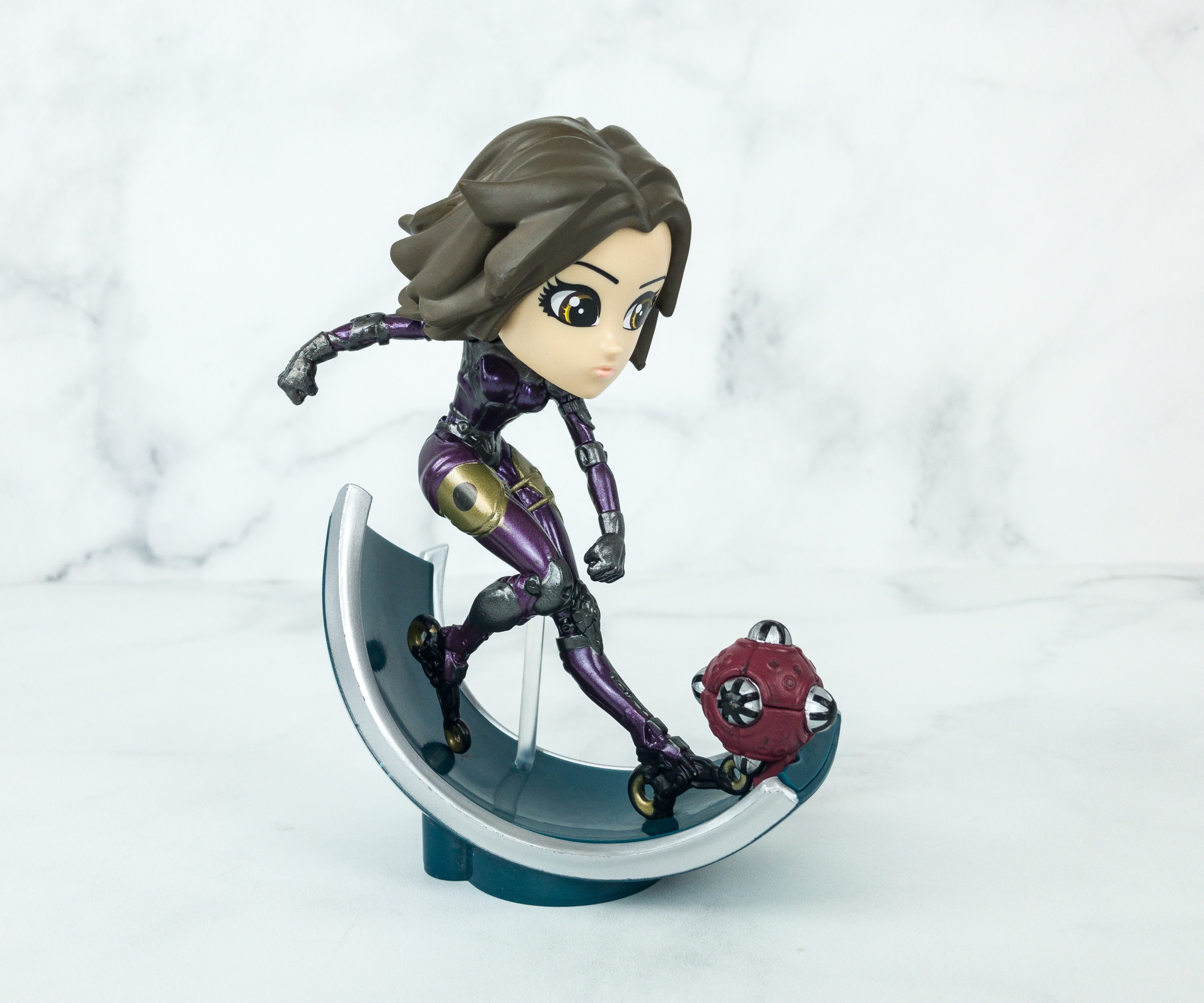 In this figure, Alita is riding a motorball as she also competes in this Iron City's most popular and dangerous sports.
Motorball is a cross between gladiatorial combat and speed skating. It serves as a stress reliever to most people because while watching, they forget the despair of their situation. Also, the main goal of each race is to carry a heavy motorball across the finish line or to be the last player standing.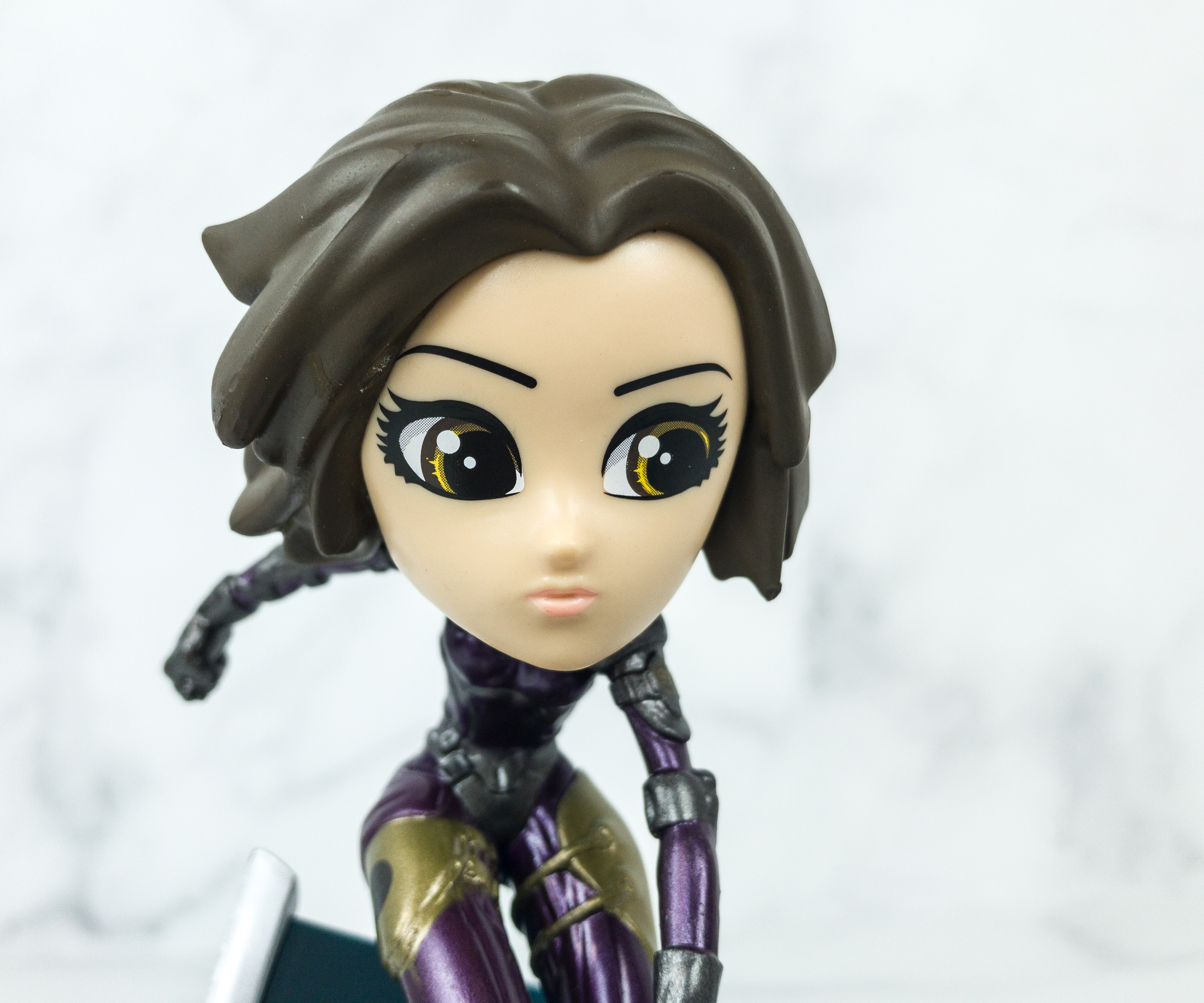 This figure's facial features actually remind me of some plastic dolls like Barbies and the Bratz. Just look at Alita's big eyes!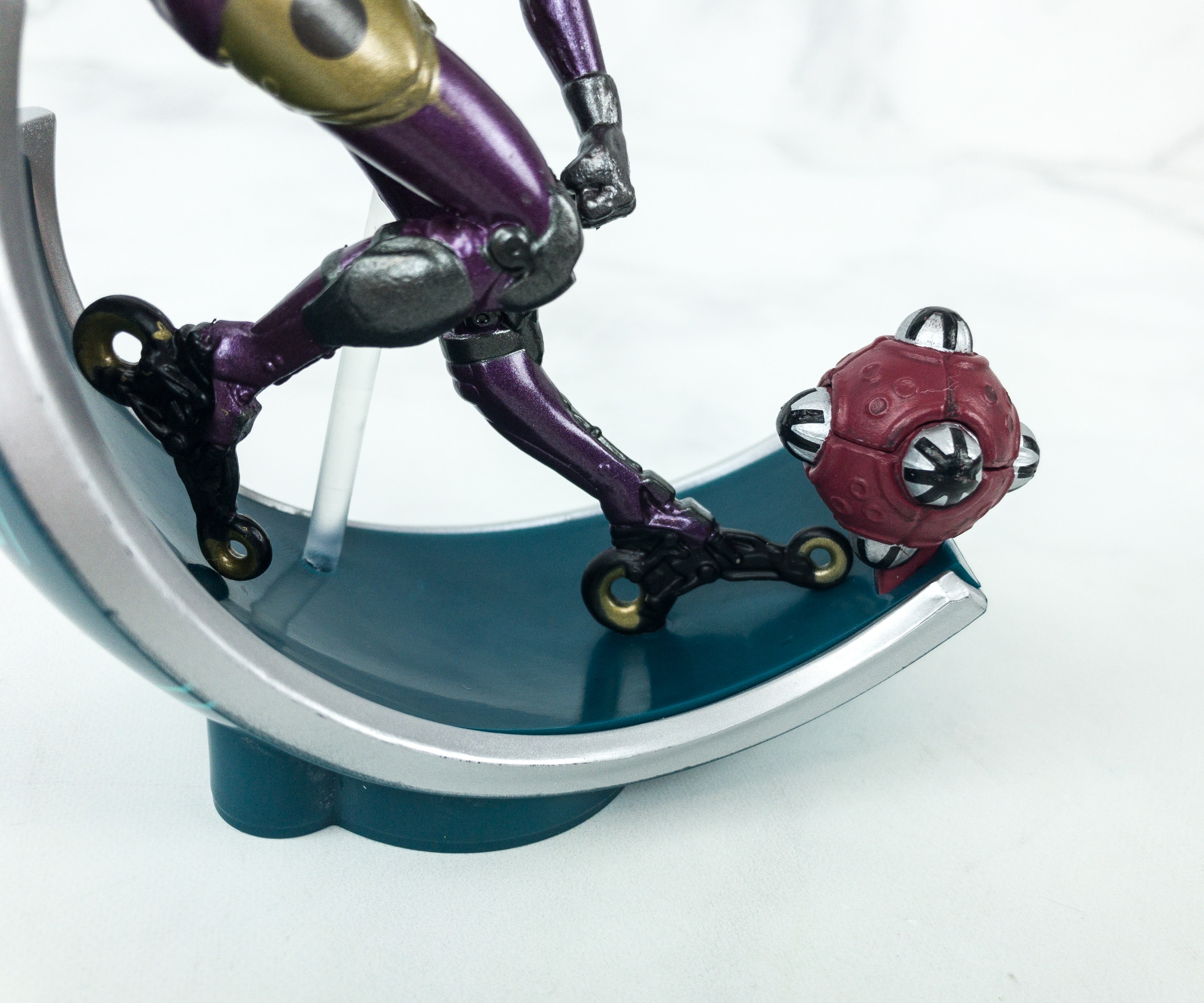 Here's a closer look at Alita's motorball. In the story, the motorball is heavy enough to slow down the fastest competitors from their normal supersonic speed. It also has several randomly activating protrusions that simulate random movement.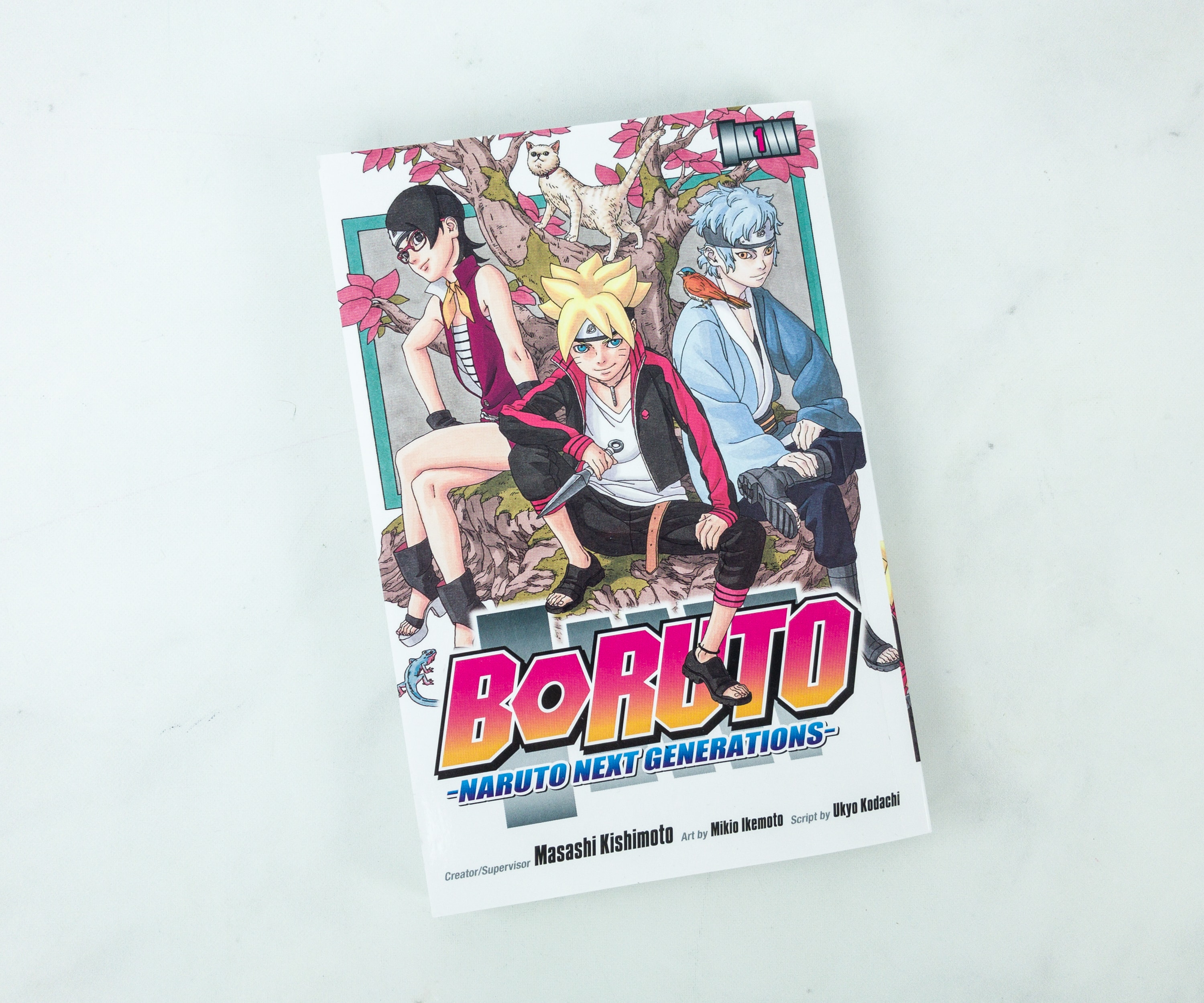 Boruto Naruto Next Generation Vol. 1 Manga.
The ninja adventures continue with Naruto's son, Boruto!

Naruto was a young shinobi with an incorrigible knack for mischief. He achieved his dream to become the greatest ninja in his village, and now his face sits atop the Hokage monument. But this is not his story… A new generation of ninja are ready to take the stage, led by Naruto's own son, Boruto!

Years have passed since Naruto and Sasuke teamed up to defeat Kaguya, the progenitor of chakra and the greatest threat the ninja world has ever faced. Times are now peaceful and the new generation of shinobi has not experienced the same hardships as its parents. Perhaps that is why Boruto would rather play video games than train. However, one passion does burn deep in this ninja boy's heart, and that is the desire to defeat his father!
After accompanying Naruto with his adventures, it's time to go on a journey with his son, Boruto!
The manga is translated in English, but still has the black and white page colors so it still has the Japanese manga feel.

It's really interesting for certain series to continue, having a new generation to go on an adventure and tell a different story!
The manga really has a good way to show the SFXs, making the reader's imagination work and perfectly picture the scene.

I am excited to know what's in store for Naruto's son, or if he'll surpass his father!
Loot Anime always sends cool anime stuff, and I couldn't ask for more. I love this month's Battle Angel Alita figure which shows how badass she is in motorball! Also, it's good to have the insulated lunch bag, it's spacious enough for a lunch container and a drink. Another favorite of mine is the cool RWBY shirt. It's in white but the print is fantastic! Everything in this box is high-quality, and certified collector's items!
What's your favorite item from this month's Loot Anime?