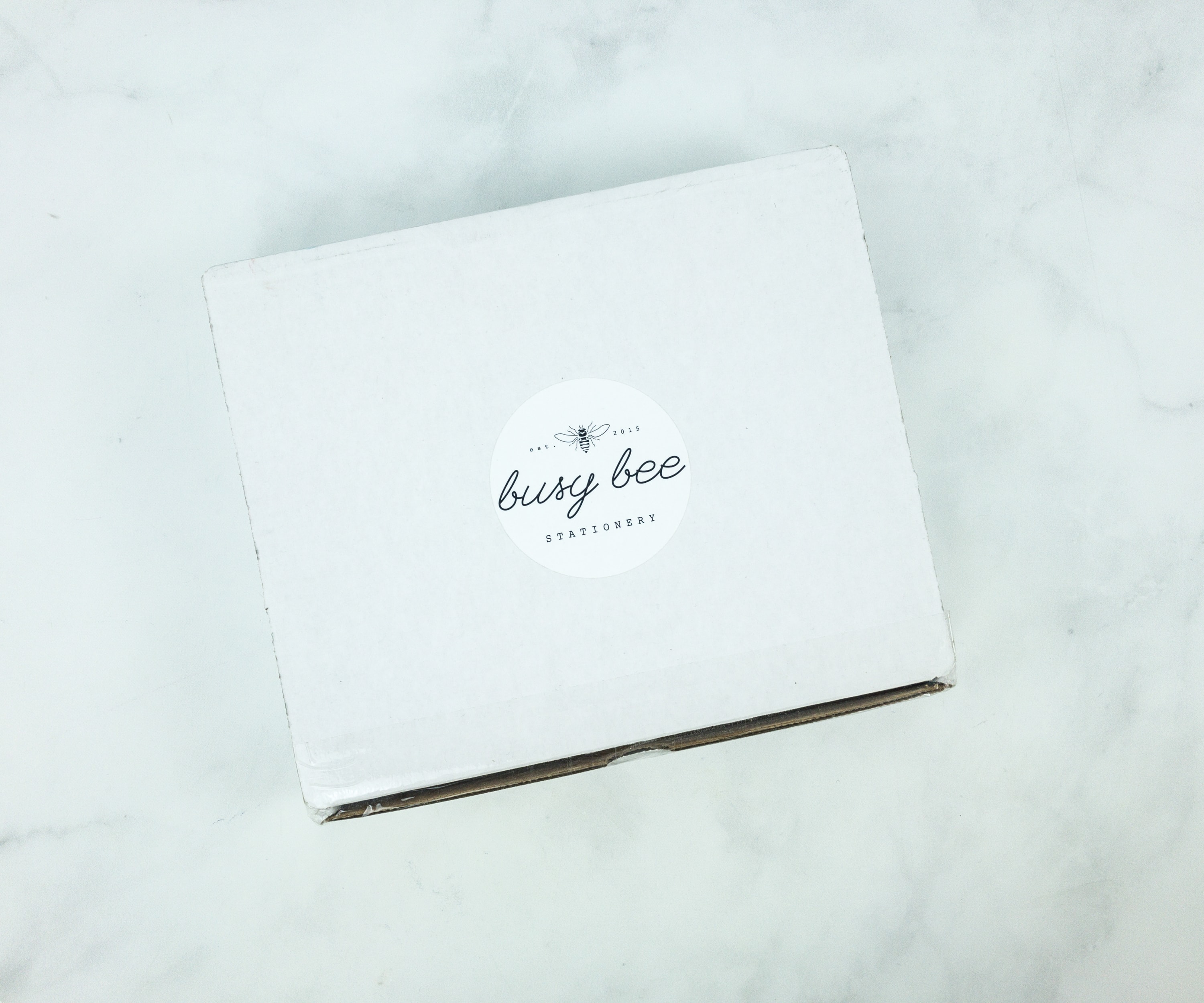 Busy Bee Stationery is a monthly stationery subscription that will bring you items that inspire creativity and help you with everyday note-taking, planning, journaling, and letter writing. For $39.90 per month, you will receive 5 to 10 items built around a theme, season, or a specific project. Items can be things like pens, stickers, a notebook, washi tape, stamps, and more!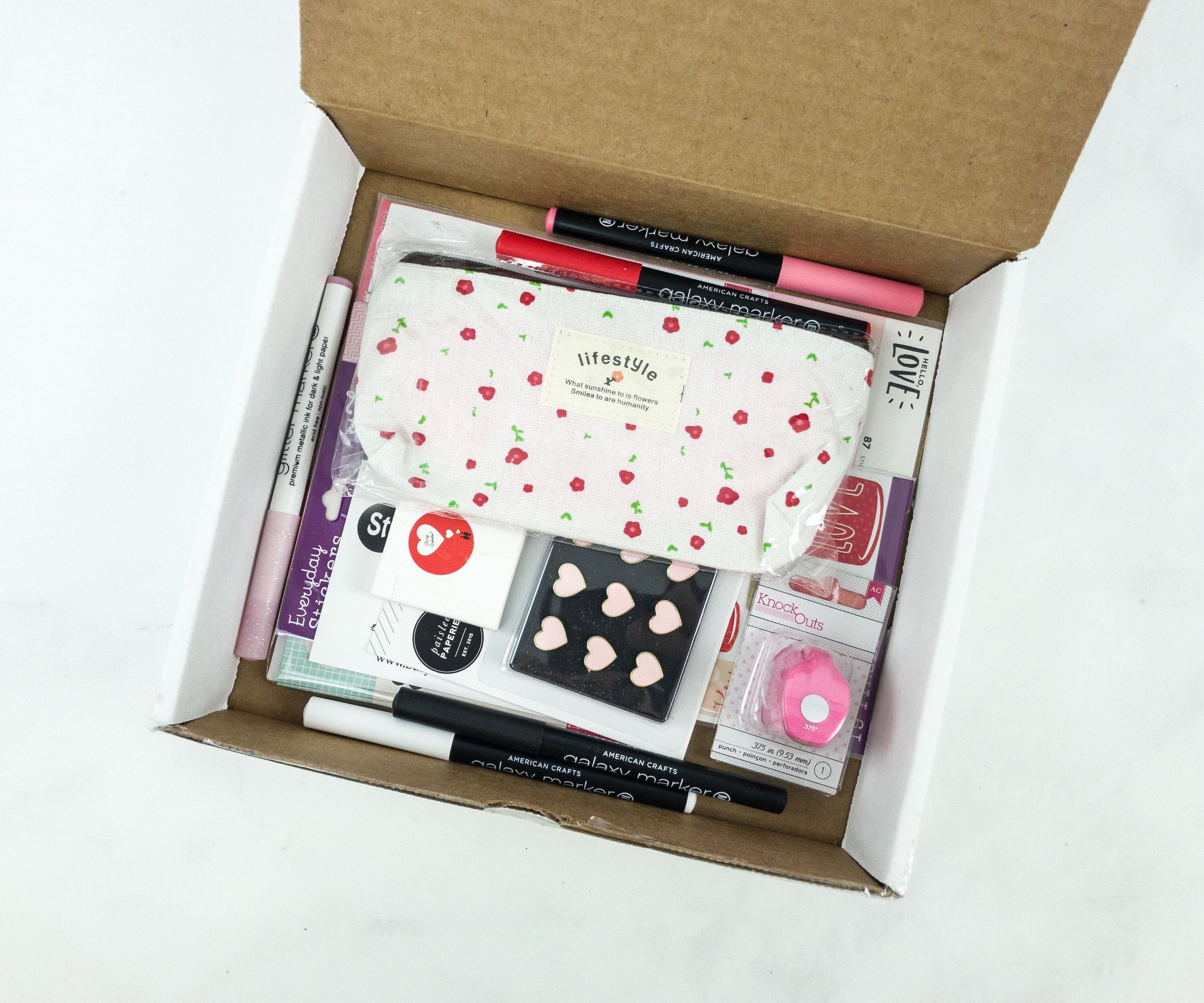 Everything came in retail plastic bags but we remove them for photography purposes.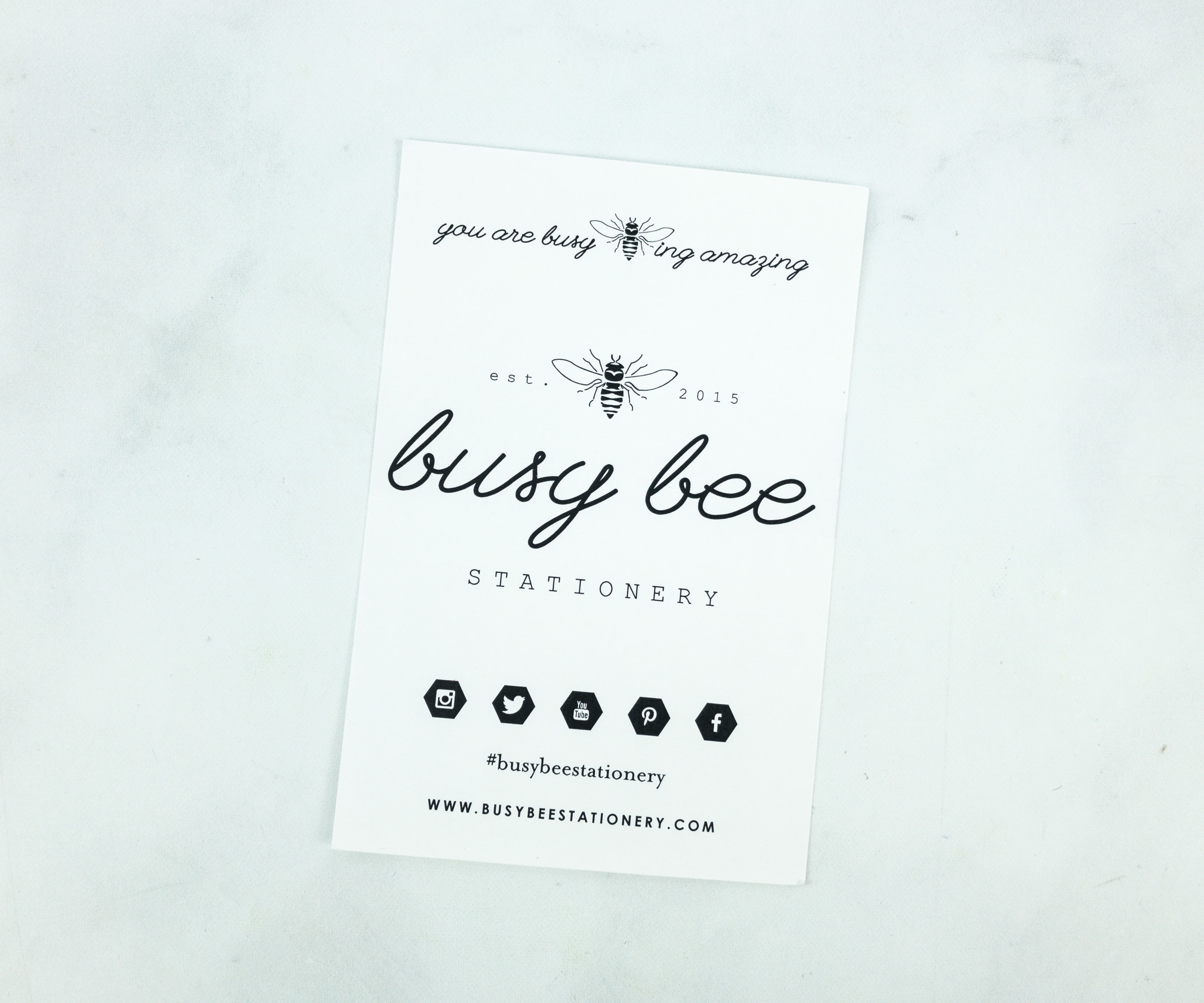 Included in the box is an info card.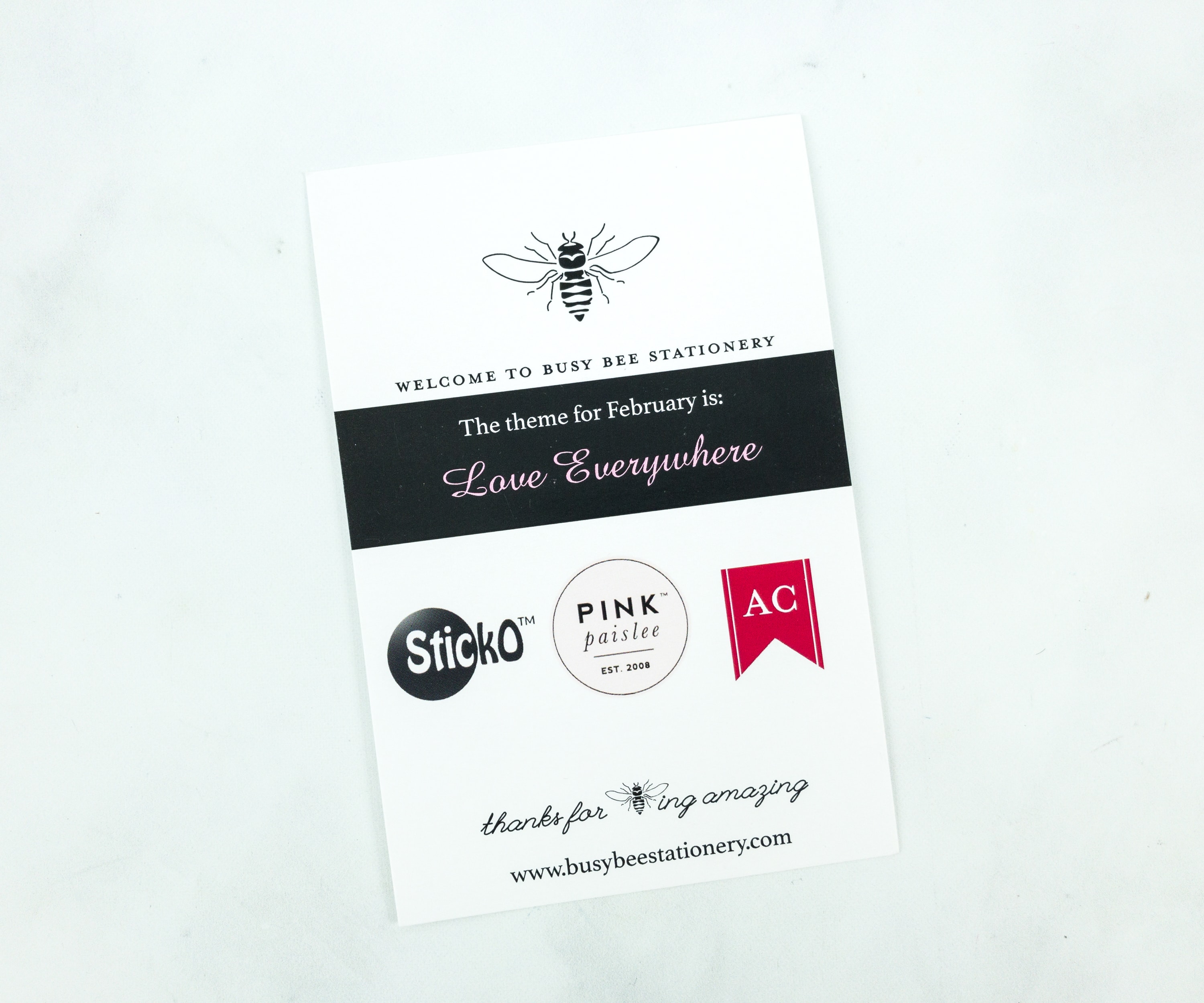 The theme for February 2019 is Love Everywhere!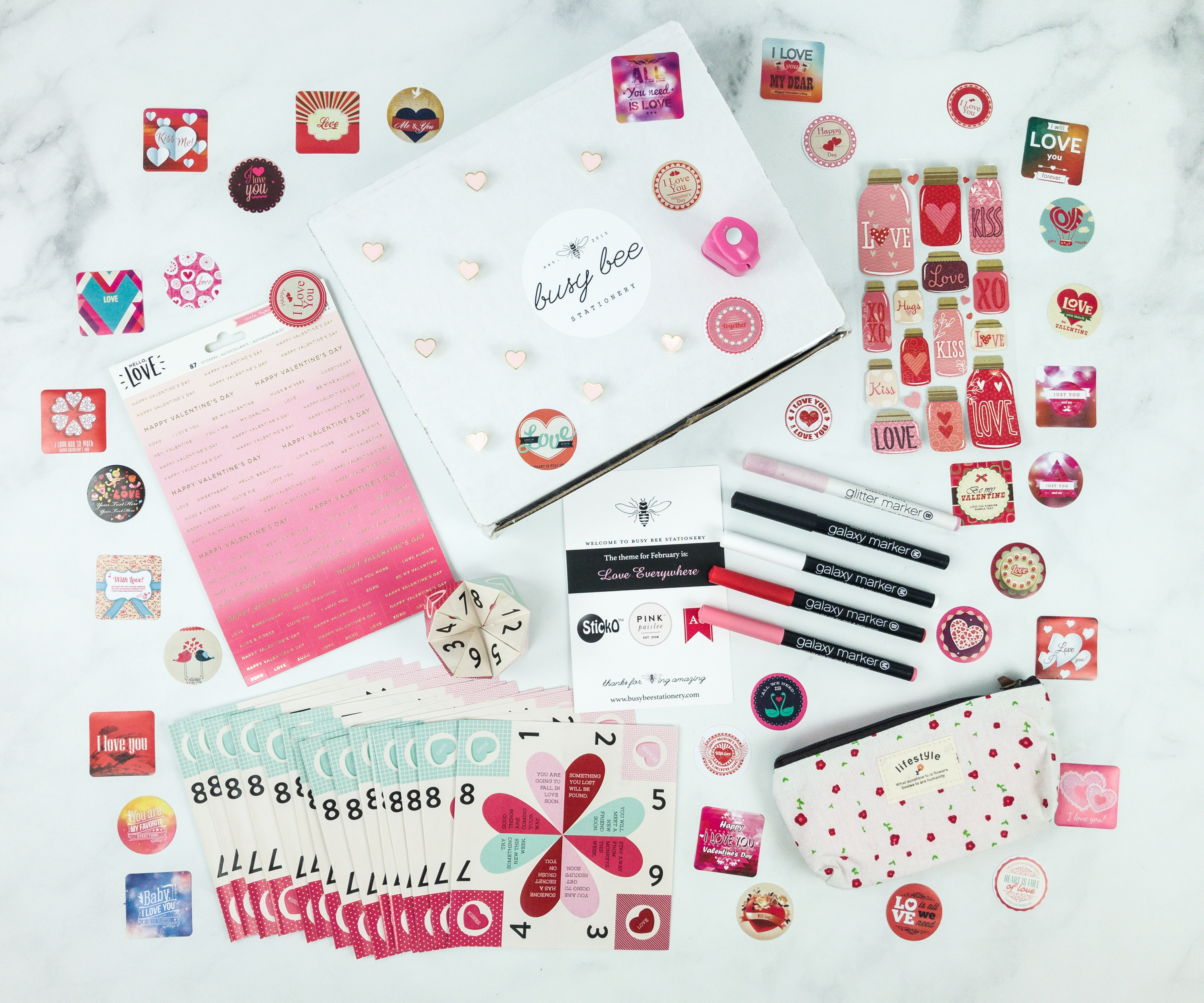 Everything in the box!
Pouch. The design of the pouch is so feminine with little flower details.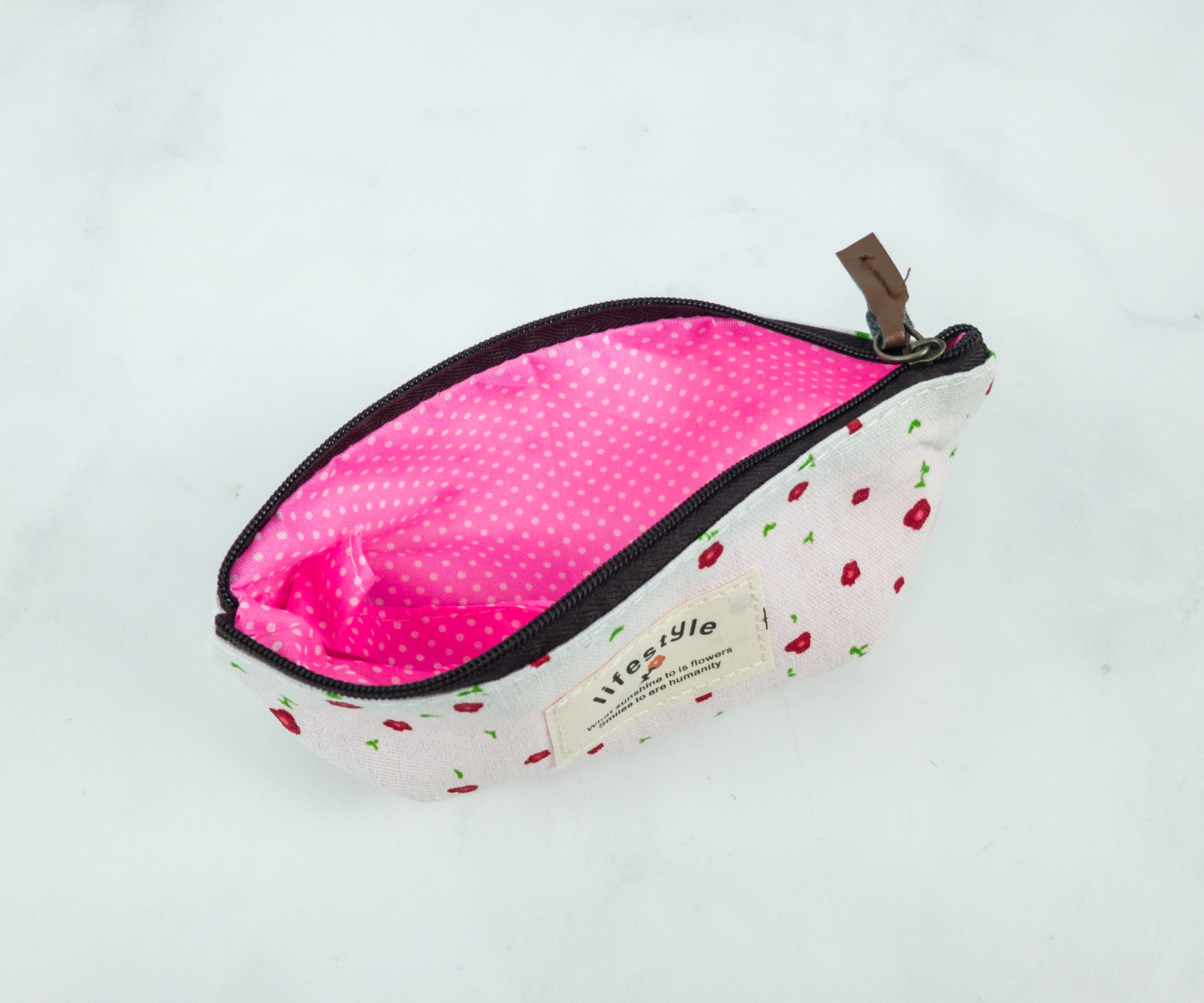 Inside is a pink lining filled with polka dots. It's like a very good analogy to some personalities. Simple and timid on the outside and then cheery and bubbly on the inside.
Details Valentine Fortune Teller. This game was popular way, way back! In the original game, you make your own questions and fold your own paper but they already gave us the paper and instead of questions, there's a prediction.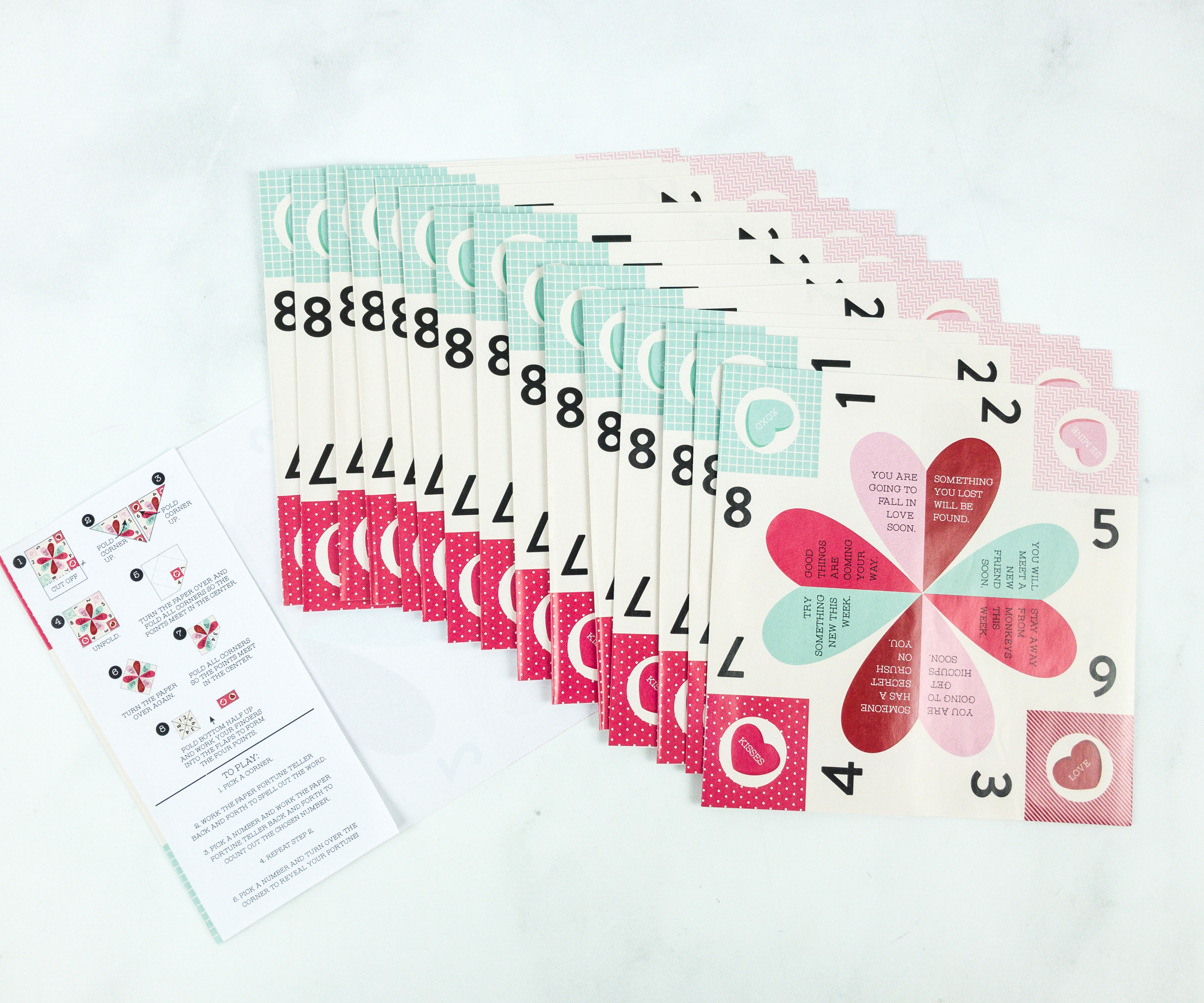 The fortune teller game comes in a pack with 15 pieces of colorful and engaging designs. All 15 pieces have the same design but different fortunes on every number. You can give it to your friends to play with. There's also an instruction that comes with it that indicates the steps on how to fold the paper correctly.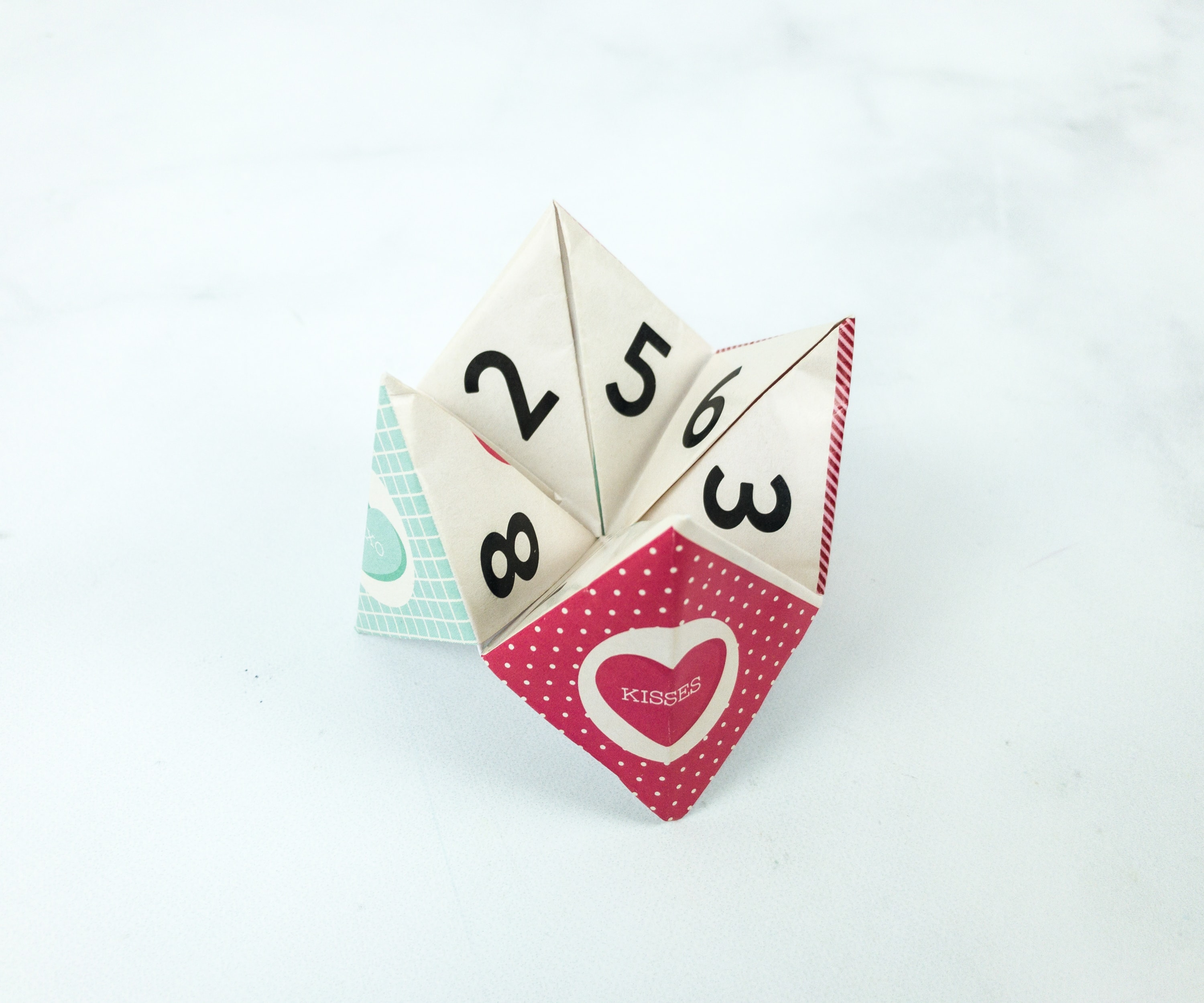 Here's how it is supposed to look like. You can put your fingers inside and fold it in the number of times vertically and horizontally according to the number chosen.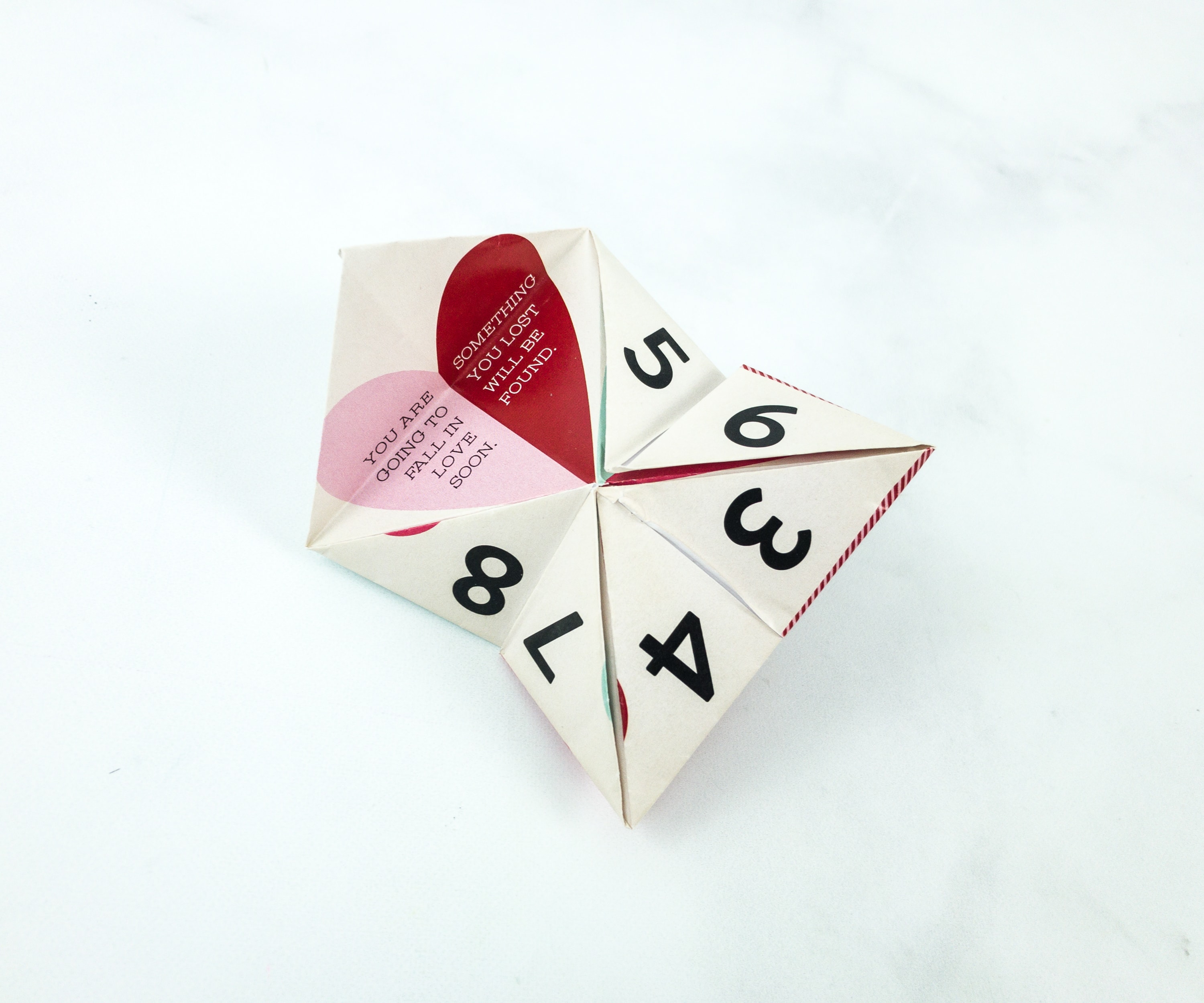 Open and you can get your fortune for this year!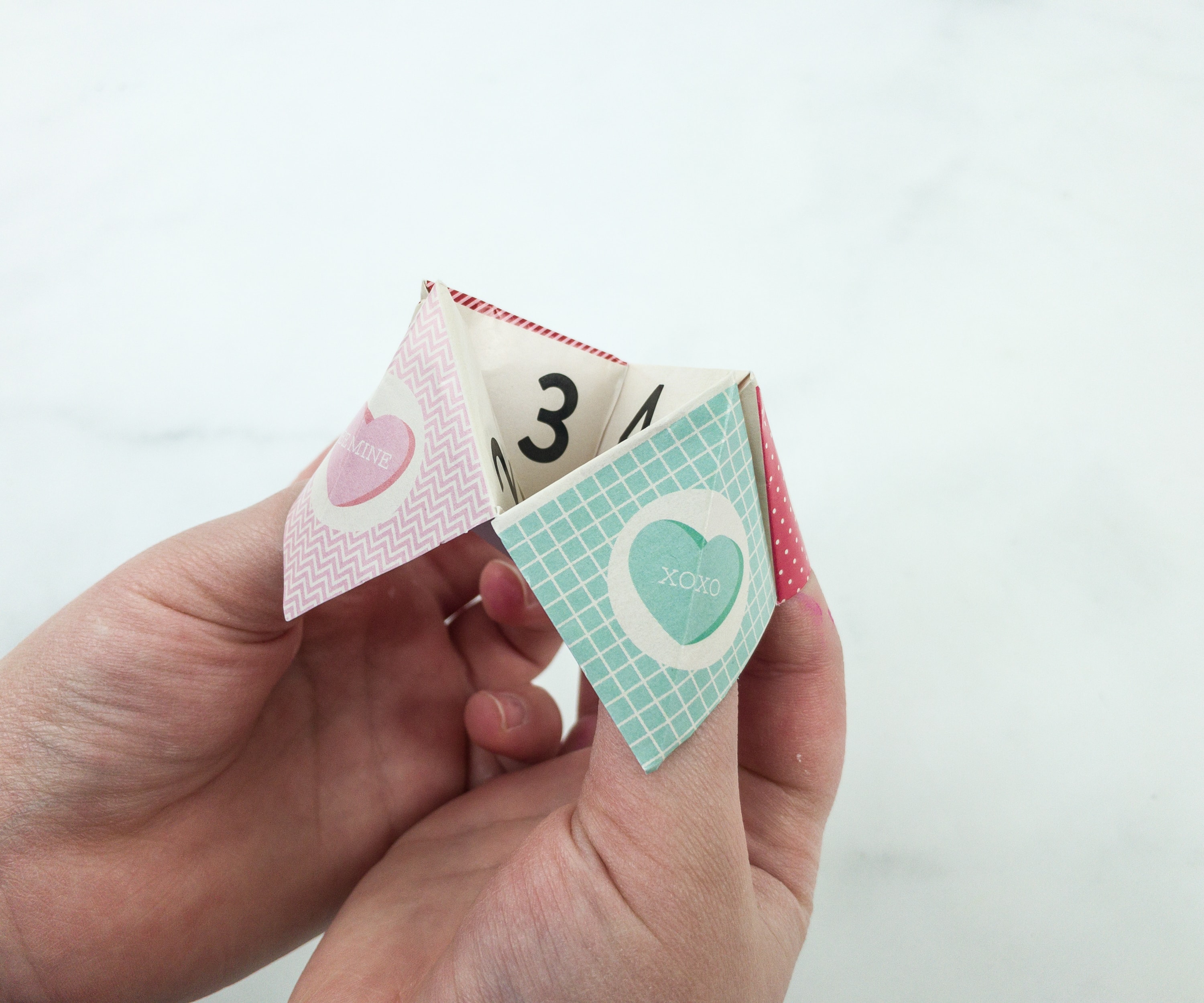 Now we're passing the art of that old game to our kids!
Hello, Love Crate Paper Stickers. The box won't be complete without stickers! In this sheet, you can pick a statement that you like, and there are different sizes you can choose from.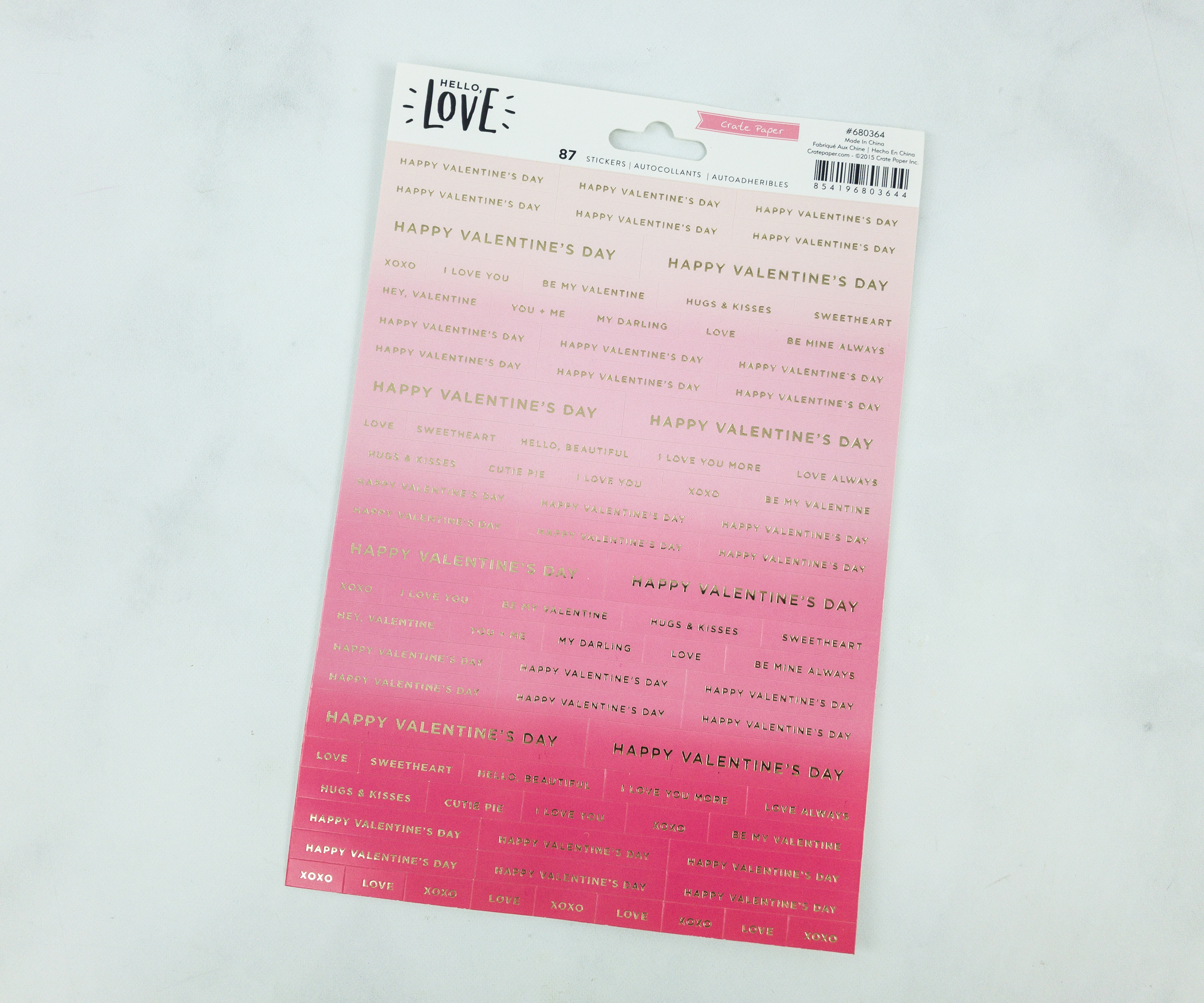 I like the beautiful gradient color of the sticker sheet. They are ideal whether for decorating gifts or cards, and even for planners or journals.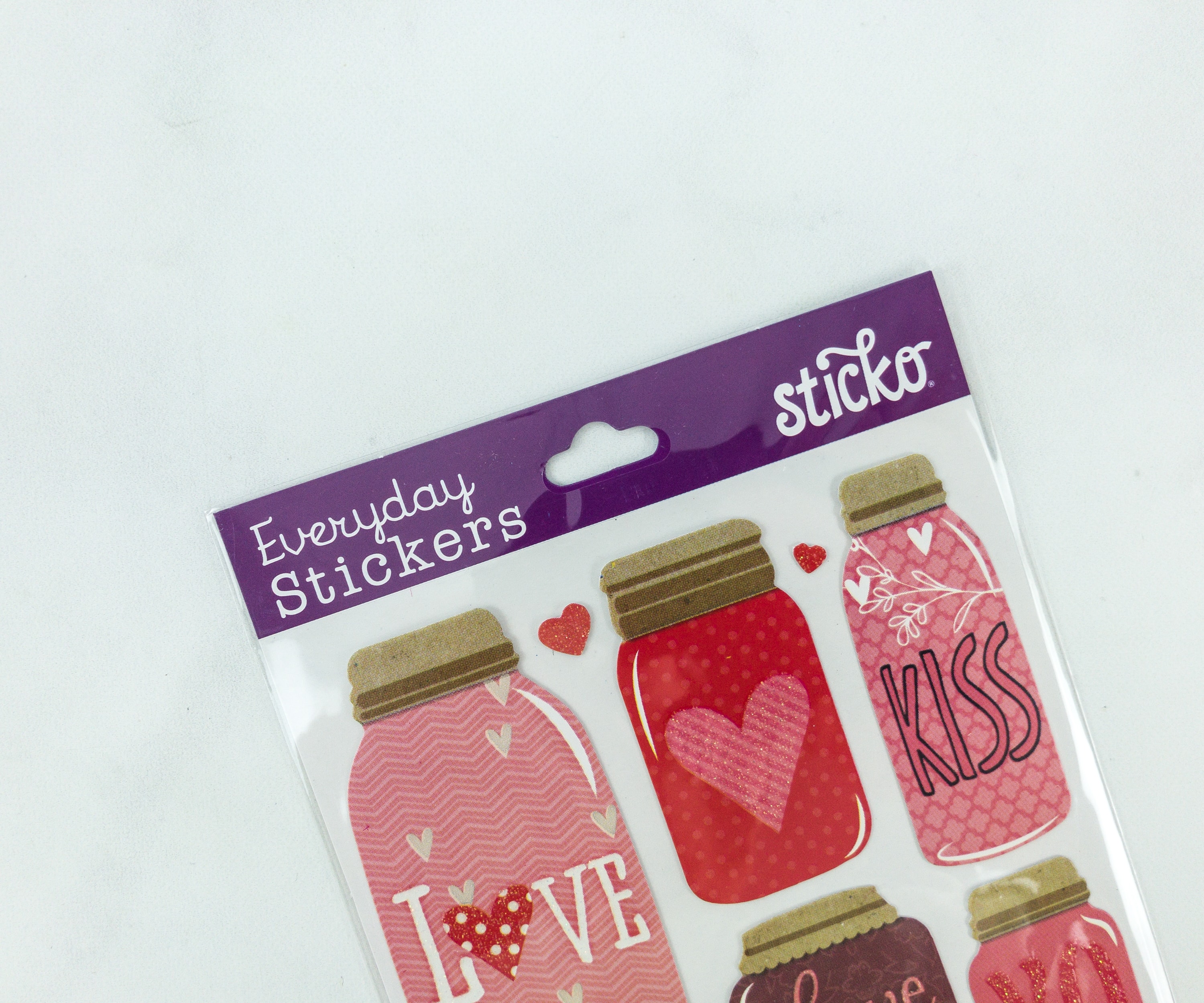 Sticko Everyday Stickers. If you look closely, every jar on this sticker sheet has a different featured pattern which emphasizes the text more.
For every occasion and every niche, there is a sticker available in their collection. Some of the favorite styles are flaunted at the back of the pack.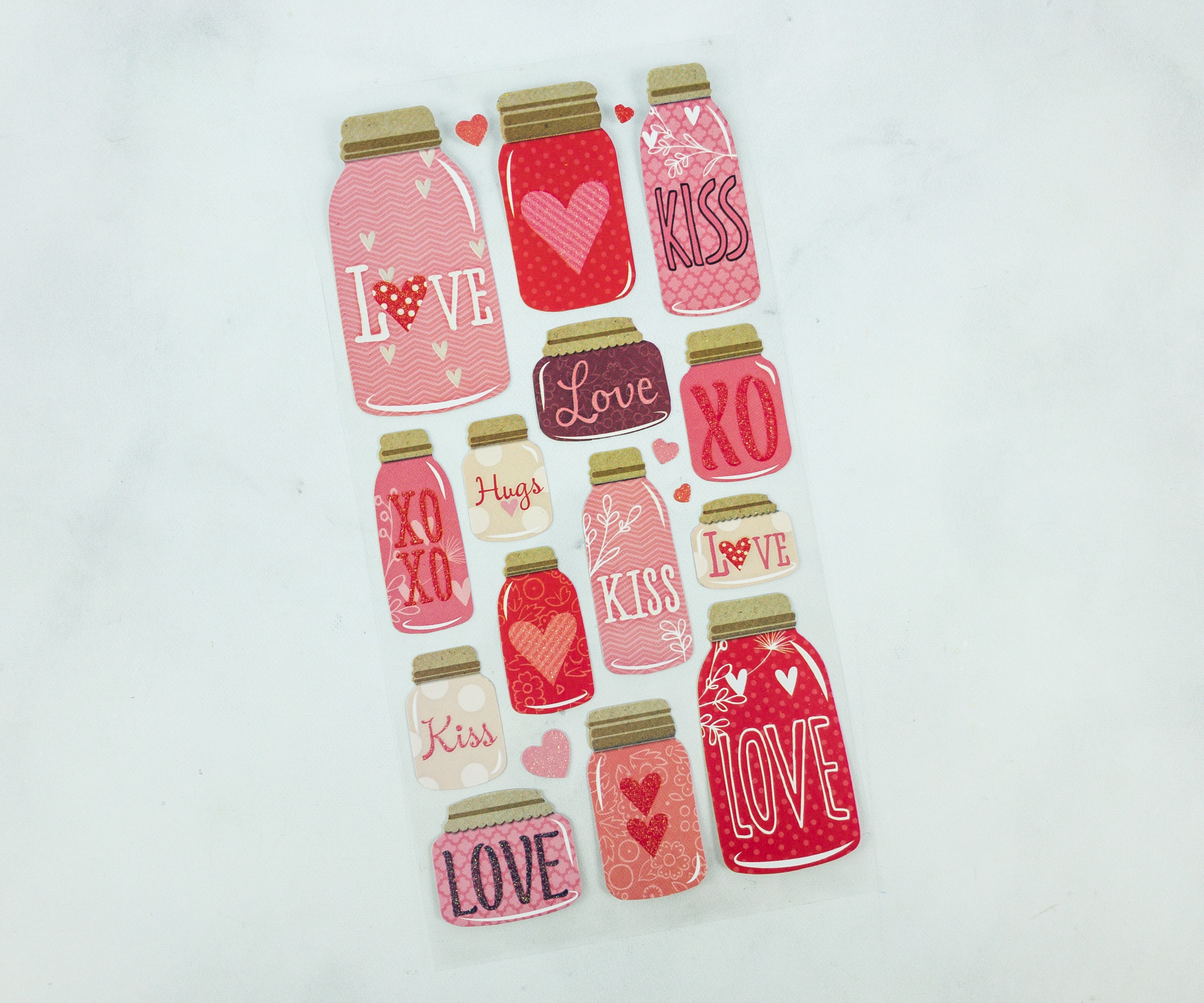 All the jars are full of kisses and love, perfect for Valentine's Day. There are also little heart stickers in between you can also use.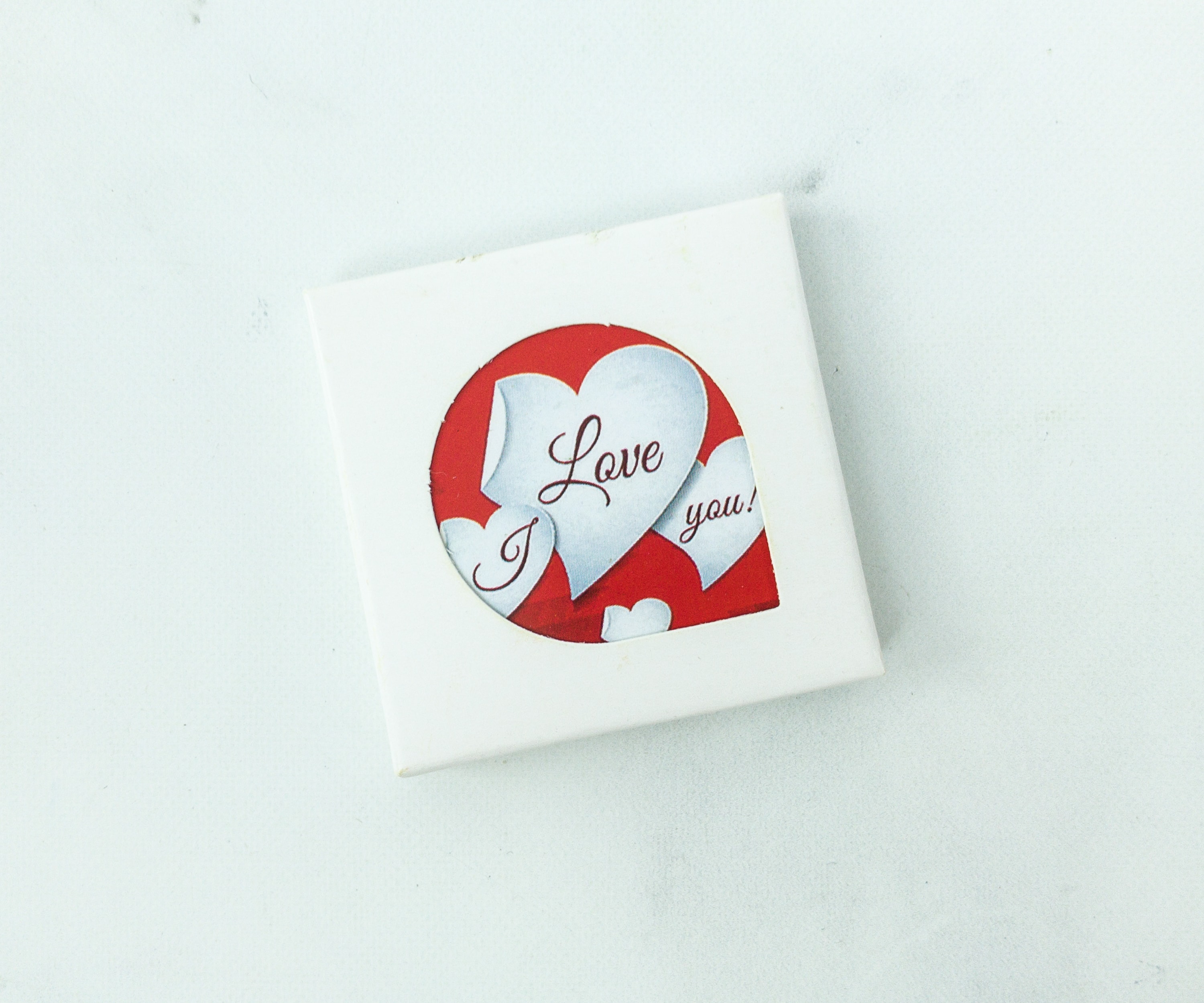 Sticker Box. Well, the best surprises can come in small packages!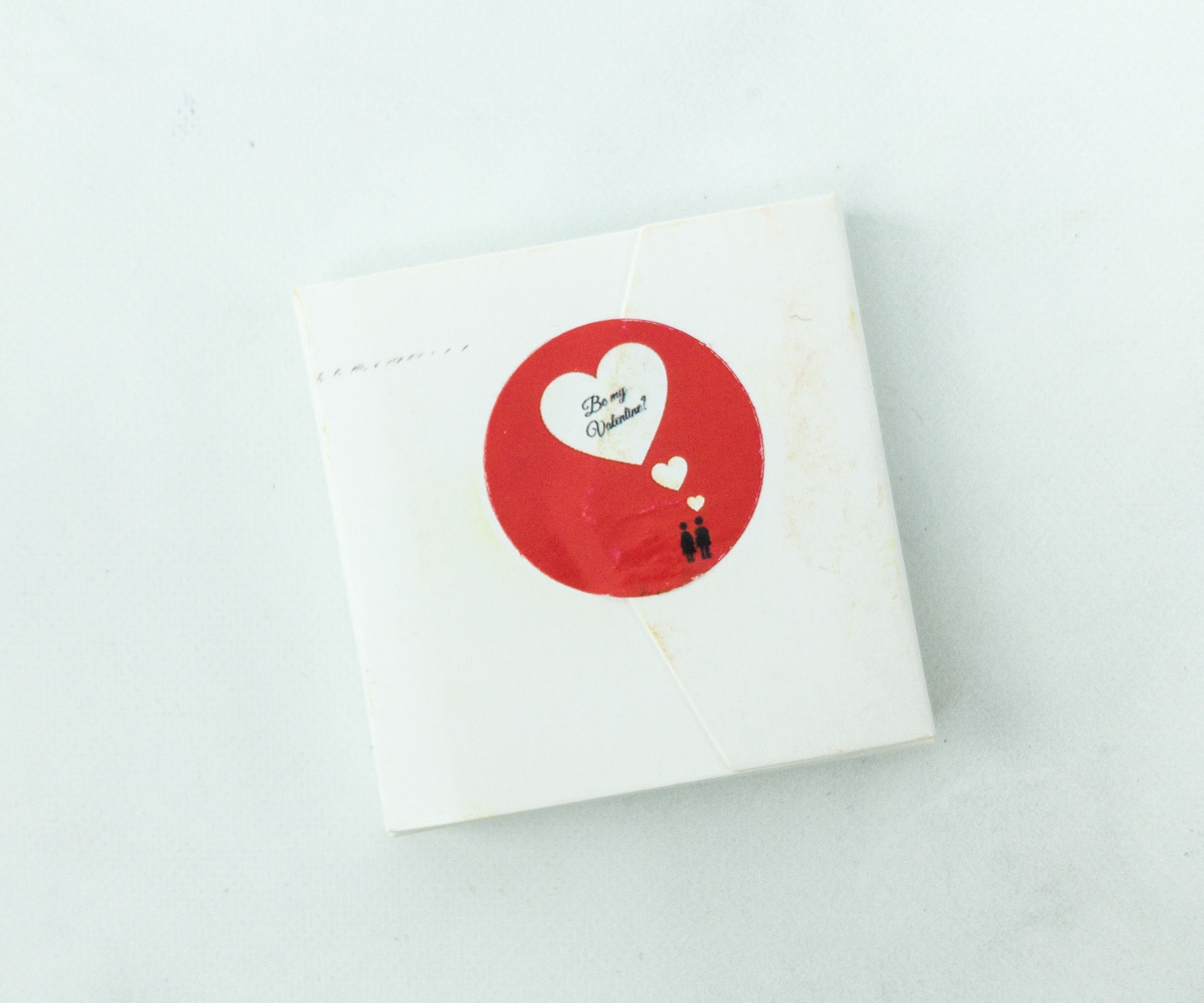 This may not be a ring, but it's definitely sealed with love.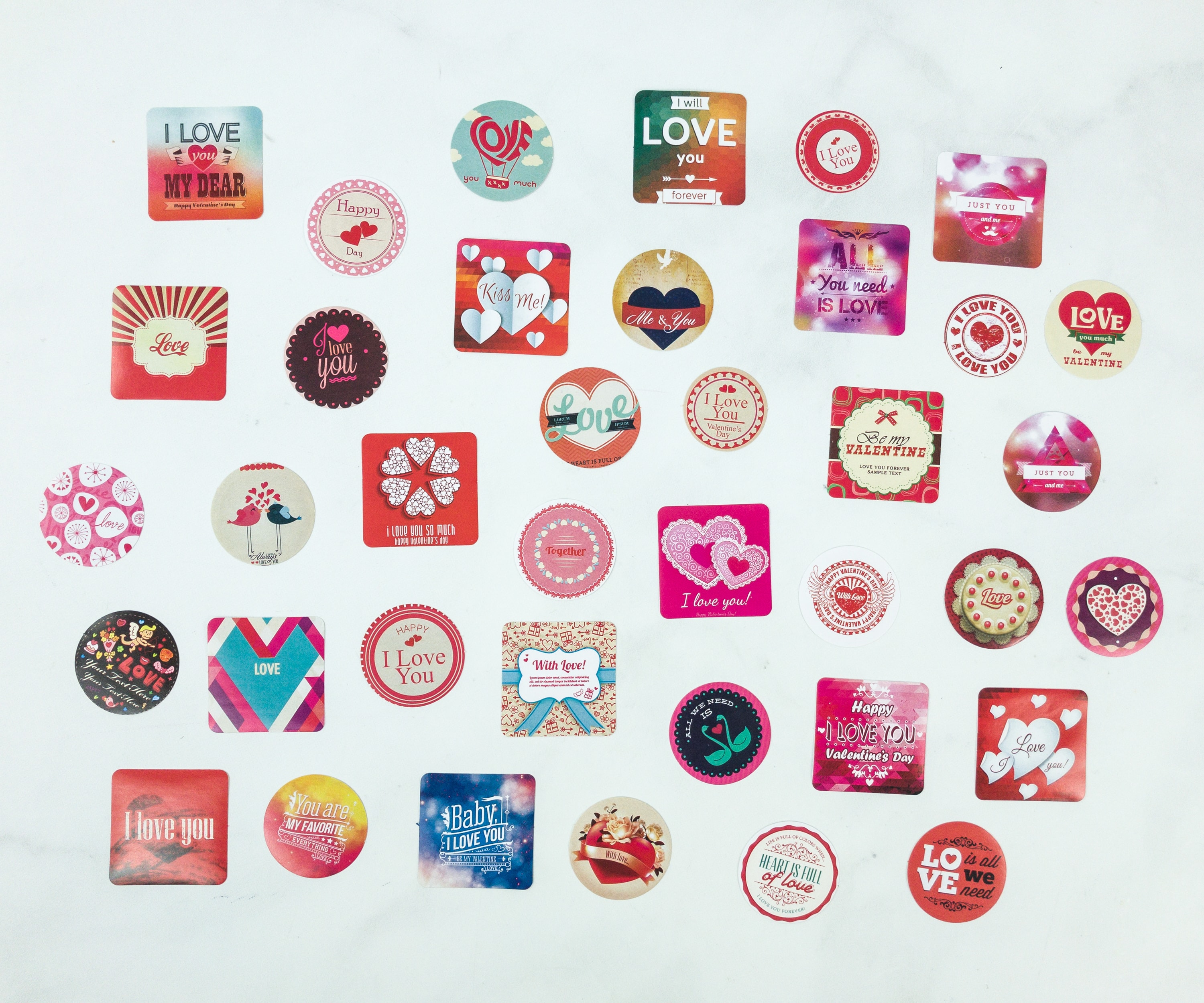 There are no stickers alike in this pack. There are 38 in total and every sticker has a variety of illustrations about love.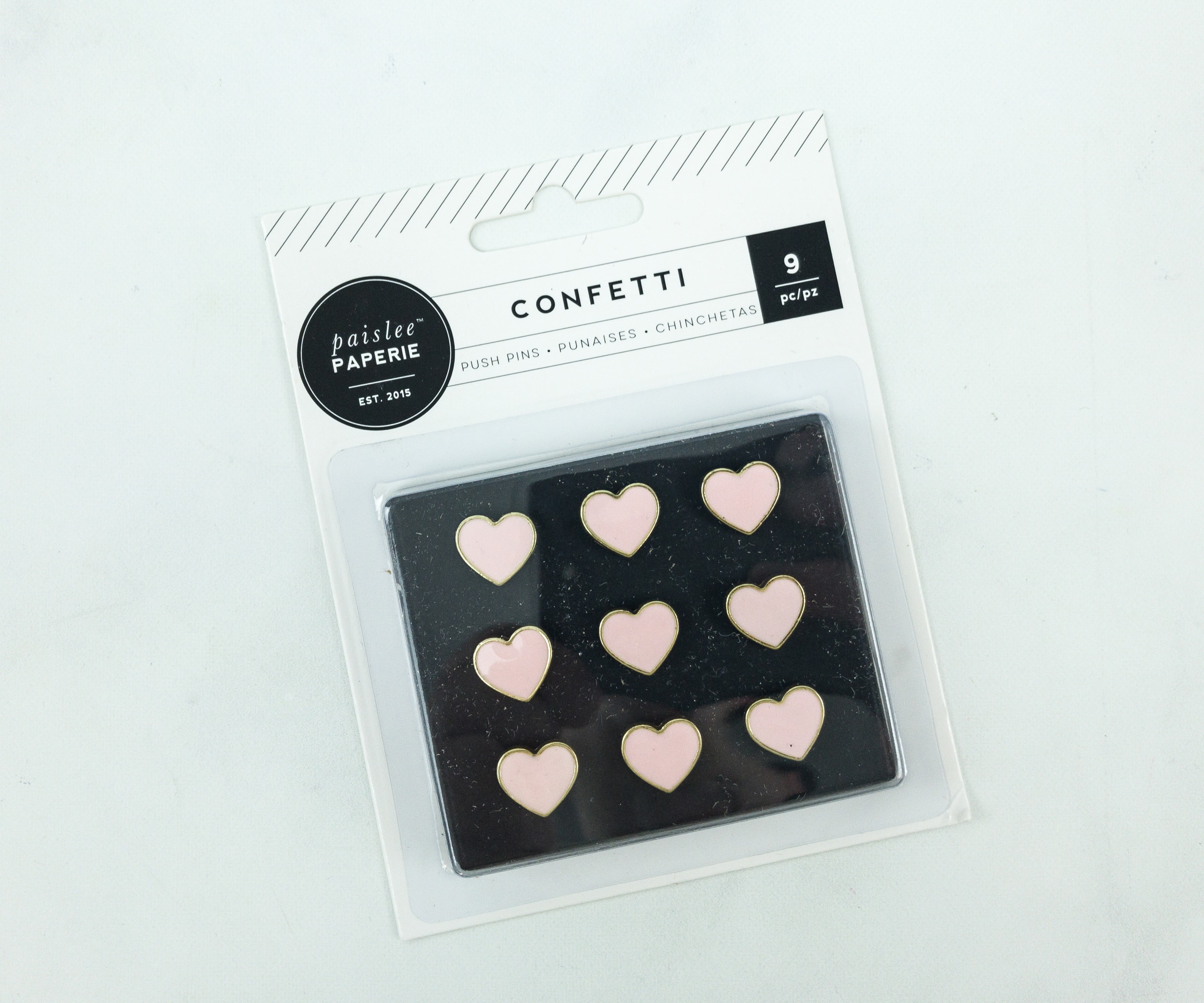 Paislee Papers Confetti Push Pins. To give our bulletin or dream board some love, they gave us these heart-shaped push pins.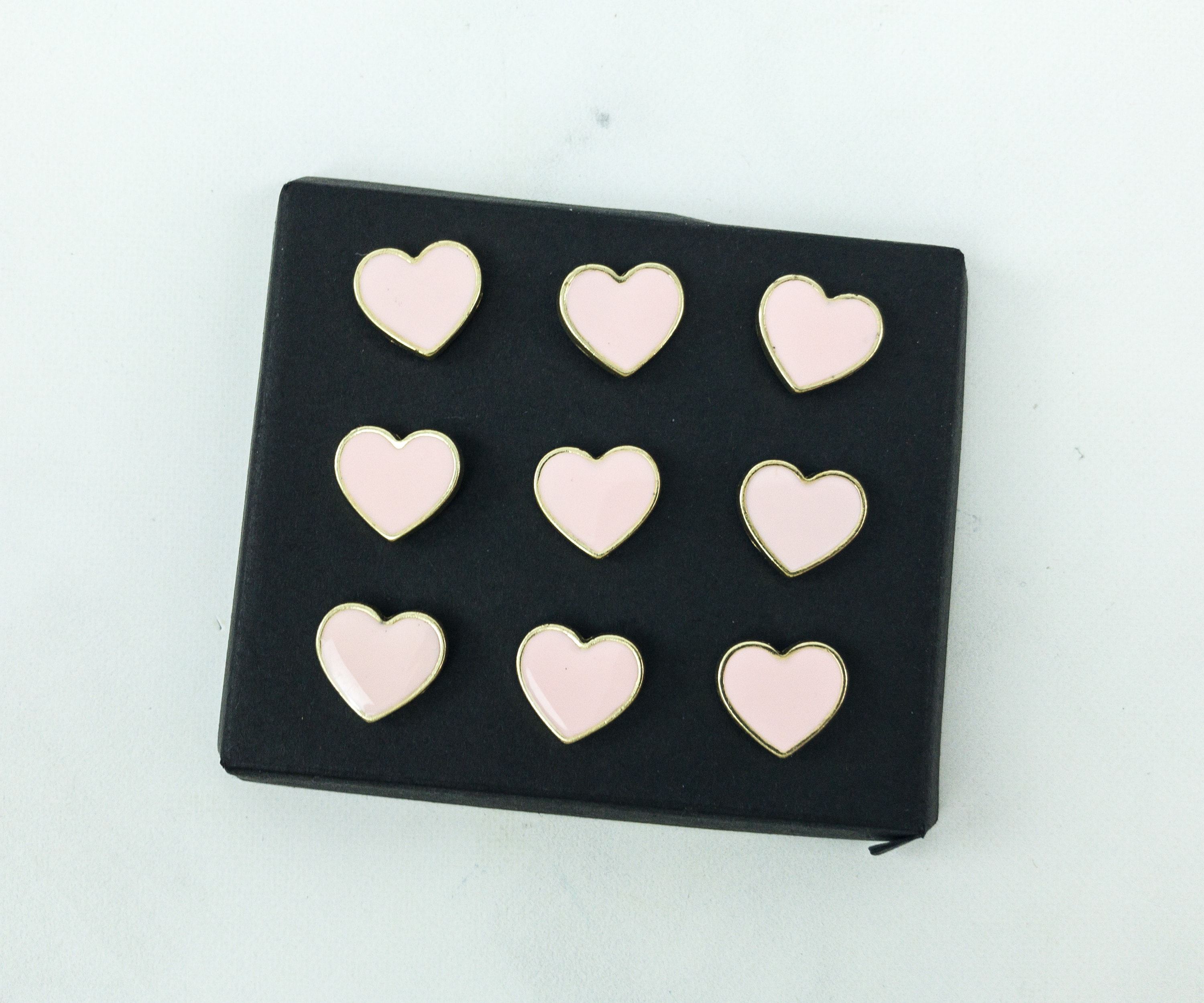 It's a huge upgrade from the plastic generic ones we see every day. Can't wait to use these!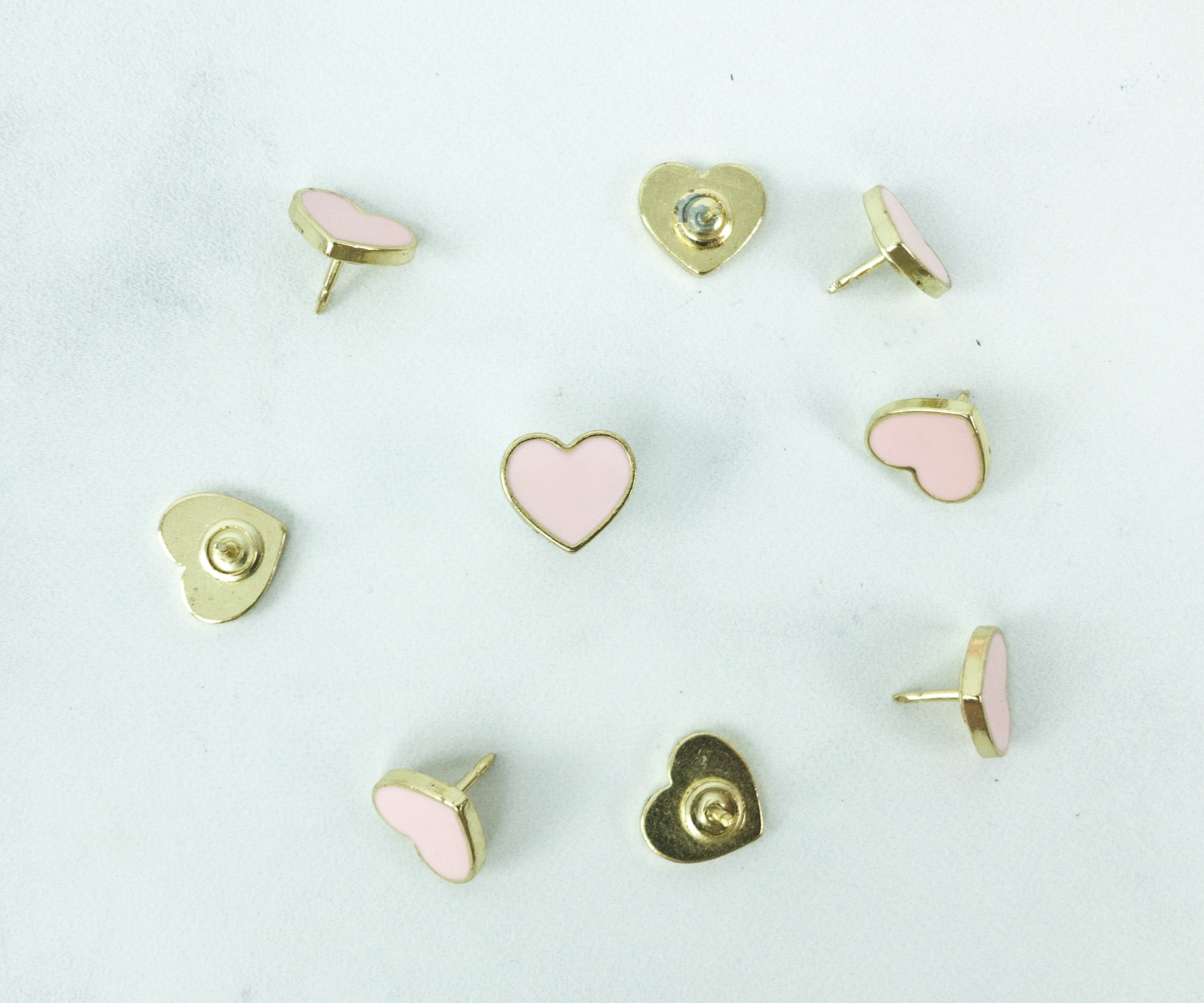 They all look durable push pins made up of metal and enamel and heavier than the plastic push pins.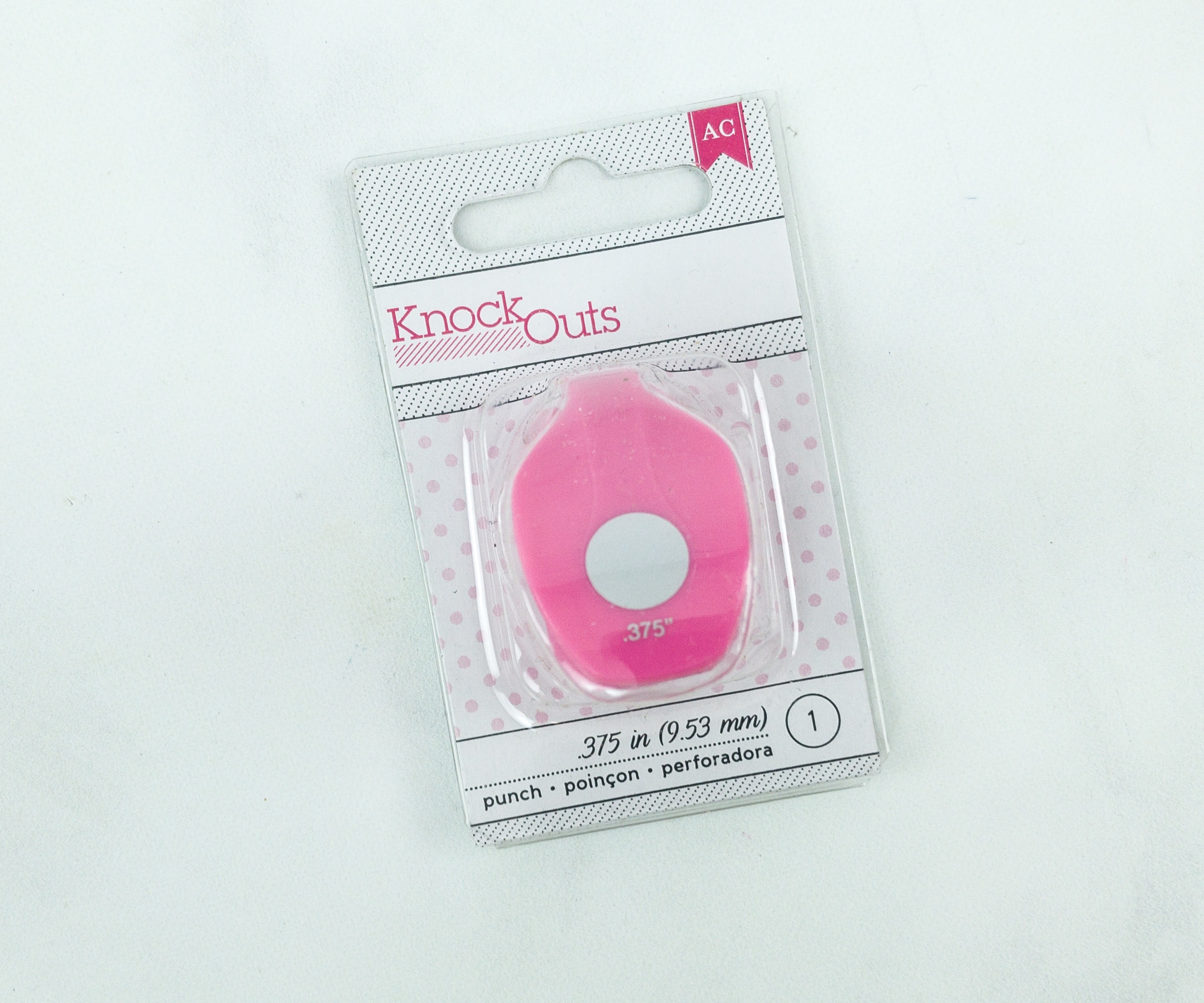 AC Knock Outs .375 inch Punch. It's a little puncher for creative people. The shape is shown on the top of the puncher. This one makes circle cutouts.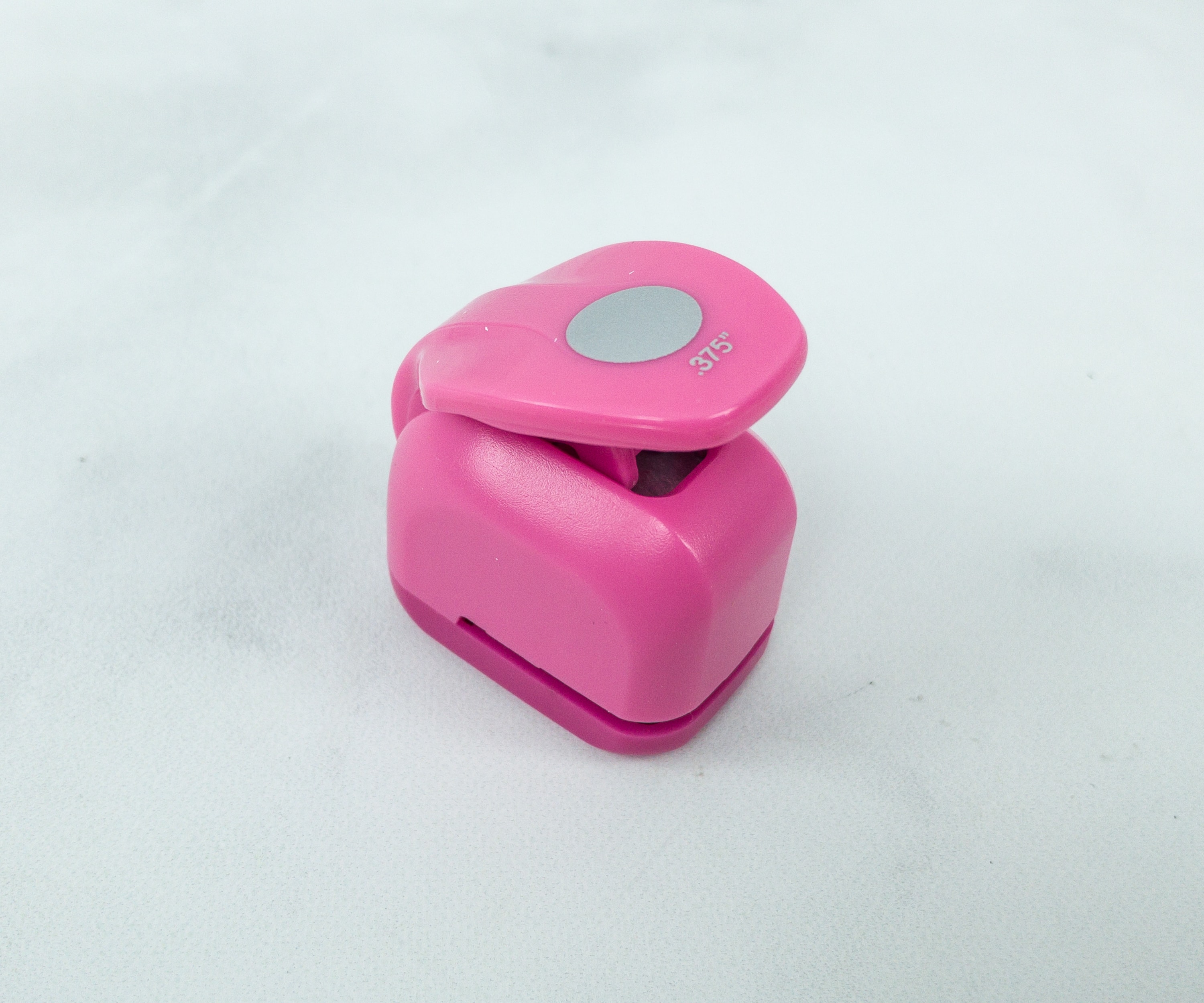 If you like being artistic with your scrapbooks and decorations in your room, this can be a good way to start. You don't need to cut the polka dots manually as you can just use this and get cutouts in less time.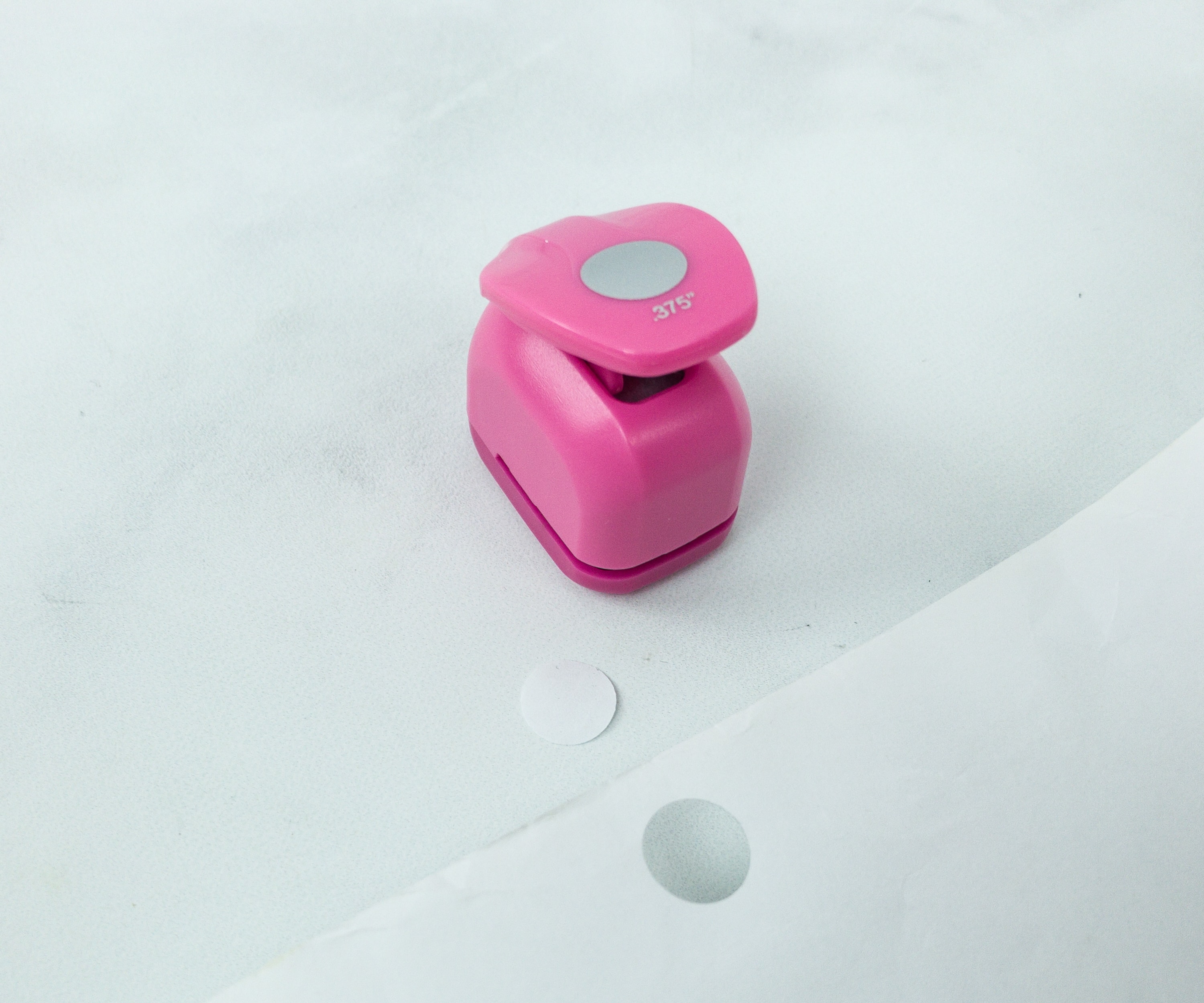 I wish it was heart shaped but I'm just being picky. The product has good quality and works efficiently on cutting clean circle shapes.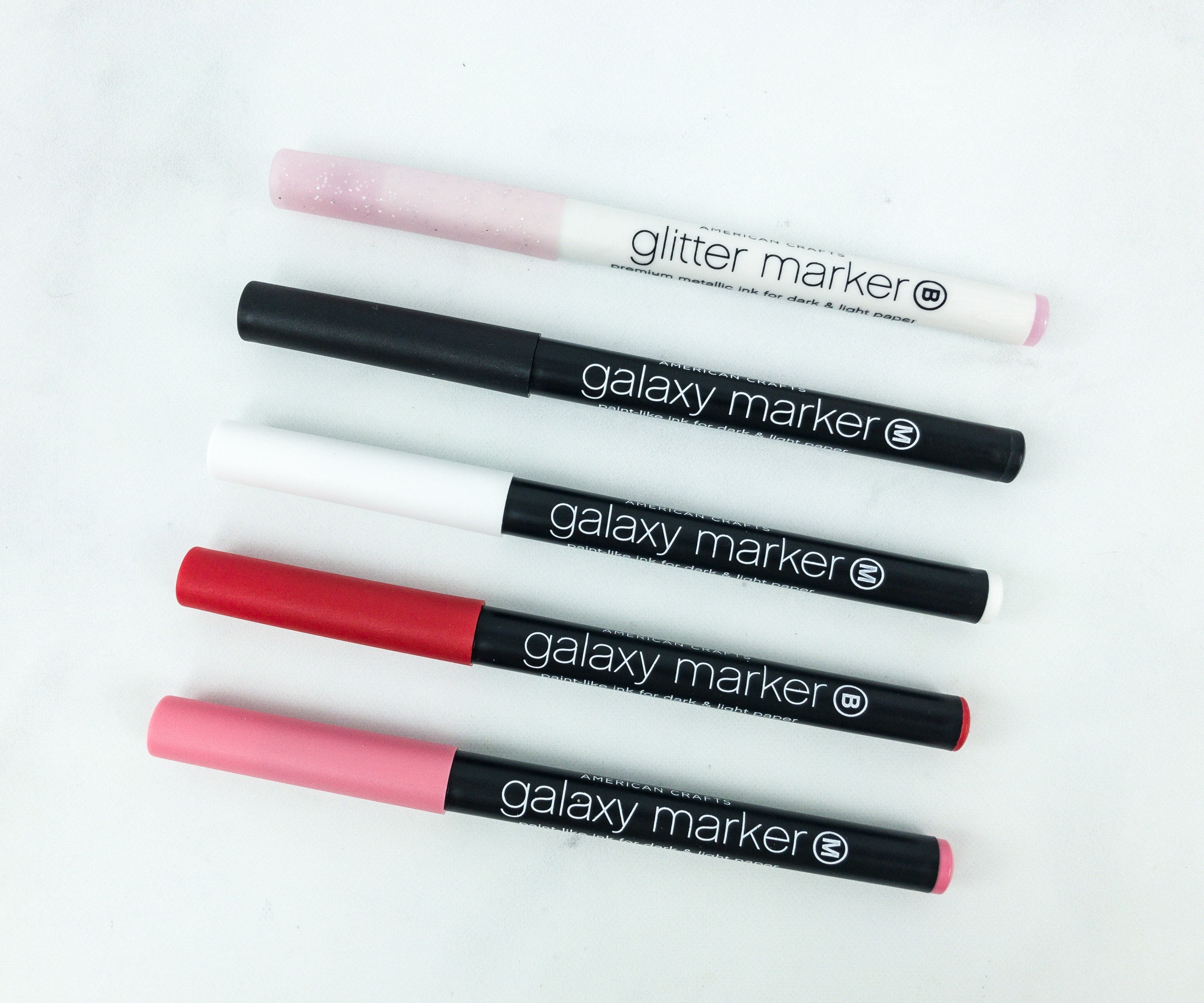 American Crafts Galaxy Marker. They gave us the most practical and essential marker colors for this occasion.
I love the quality of pens as they are all vibrant and perfect for drawing and decorating. I even like the subtle glitter on that pink pen. I expected more glitter but I think it's good enough for filling in details and let the other markers do the heavy lifting.
The whole box indeed shows love everywhere! Everything is color coordinated and adherent to the theme which is a huge plus. Besides on being visually appealing, it can bring a lot of memories from childhood games, friends to puppy love. The fortune-telling folding game's new version made the experience much more enjoyable. This is a fuss-free subscription filled with goodies to uplift your mood and inspire you every day. You don't really have to think too much about it. I did miss some stationery pads this month but has been made up with a lot of stickers, markers, a trendy pouch, some hearty push pins, and circle puncher. The crafter in me certainly is happy!
Have you tried Busy Bee Stationery? What did you think of this month's box?