Bookcase.Club sends hand-selected books to your door for less than $15 including shipping per month. With eight different reader options, there is something for everyone. I picked the thrill seeker case: mystery/thriller books. This box contains two books, one hardcover and a paperback and as well as a card with a quick description of each.
DEAL: Save 50% on your first month! Use coupon code CRATE50.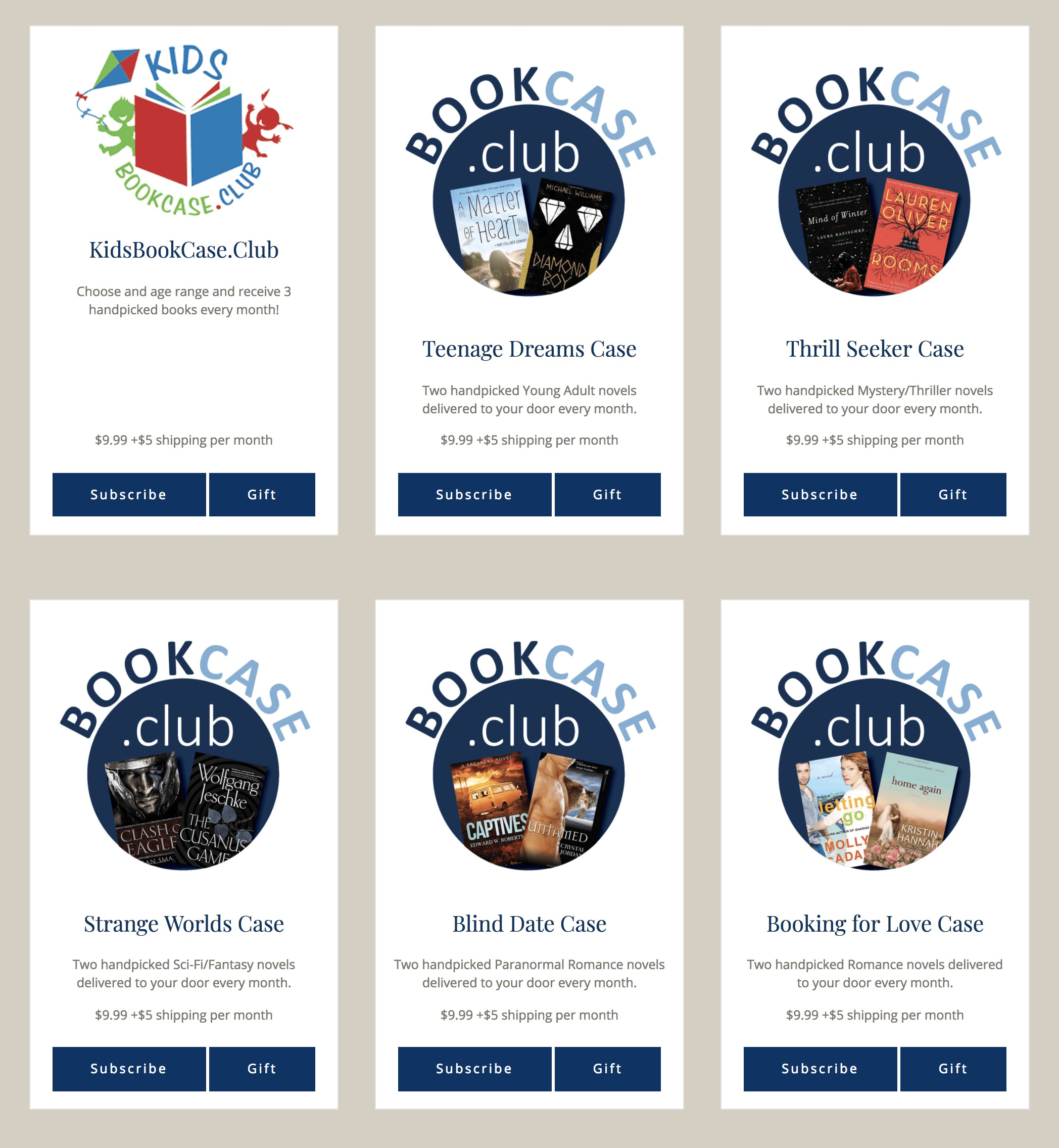 Select your genre when you sign up!
Soleri: A Novel by Michael Johnston ($19.03)
Michael Johnston brings you the first in a new epic fantasy series inspired by ancient Egyptian history and King Lear.

The ruling family of the Soleri Empire has been in power longer than even the calendars that stretch back 2,826 years. Those records tell a history of conquest and domination by a people descended from gods, older than anything in the known world. No living person has seen them for centuries, yet their grip on their four subjugate kingdoms remains tighter than ever.

On the day of the annual eclipse, the Harkan king, Arko-Hark Wadi, sets off on a hunt and shirks his duty rather than bow to the emperor. Ren, his son and heir, is a prisoner in the capital, while his daughters struggle against their own chains. Merit, the eldest, has found a way to stand against imperial law and marry the man she desires, but needs her sister's help, and Kepi has her own ideas.

Meanwhile, Sarra Amunet, Mother Priestess of the sun god's cult, holds the keys to the end of an empire and a past betrayal that could shatter her family.

Detailed and historical, vast in scope and intricate in conception, Soleri bristles with primal magic and unexpected violence. It is a world of ancient and elaborate rites, of unseen power and kingdoms ravaged by war, where victory comes with a price, and every truth conceals a deeper secret.
I am a sucker for an author that can make history fun, so I am thrilled to read this novel. I can honestly say that after I read this my daughter will be stealing it to read it as well. She is a much bigger fan of sci-fi than I am but we try to read at least one book together every month, keeps the lines of communication open.
Game of Shadows: A Novel by Erika Lewis ($1.16)
A young man plagued by the ability to see ghosts races to save the mythological land of Tara from a terrible fate in Erika Lewis's stunning fantasy debut, Game of Shadows

Ethan Makkai struggles with an overprotective mother who never lets him out of her sight, and a terrifying secret: he can see ghosts. When his mother is kidnapped to the uncharted continent of Tara, he sets out to save her; a journey that leads him to the hidden lands, and straight into the arms of a vicious sorcerer who will stop at nothing until he controls Tara. It's an arduous road, but Ethan doesn't travel it alone; a cousin he never knew he had and a sword-slinging healer who'd rather fight than mend bones both insist on helping him. Together, they dodge imprisonment, battle beasts Ethan thought only existed in nightmares, and accept help from the beings he's always sought to avoid: ghosts.

This L.A. teen must garner strength from his gift and embrace his destiny if he's going to save his mother, the fearless girl he's fallen for, and all the people of Tara.
Ghosts are easily my least favorite sci-fi characters, therefore this book is going to be a little more difficult for me to get all the way through. I will admit that if my attention hasn't been gripped within the first six chapters I will find a new book. Perhaps my husband or daughter will read it and then give me a quick synopsis and I'll be on my way to a new land with new characters.
Sci-fi is getting more and more exciting for me. I used to think it was just for children but now I am becoming a true fan, though I do think most of these books are better suited for young adults. I do love that with multiple people in my house that enjoy reading that everything gets cracked opened and is normally enjoyed by one or all. What I love most about BookCase.Club, I get to visit so many different worlds and writing styles. I can't wait to see what comes next month.