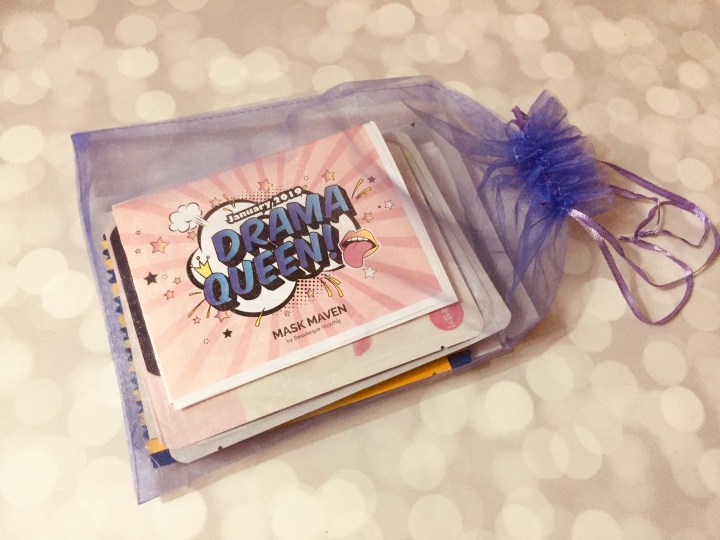 Beauteque offers two ways to get your fill of (mostly) Korean beauty products each month: BB Bag contains 6-8 full-sized products such as makeup, skin care, body care, and more for $24 per month; Mask Maven brings you 9 different masks for $15. Both subscriptions are offered in 1, 3, 6, or 12-month terms that will automatically renew until canceled. This month the masks came in a pretty holo rainbow mailer instead of the box.
DEAL: Save 10% on the BB bag or Mask Maven with coupon code CRATEJOY10.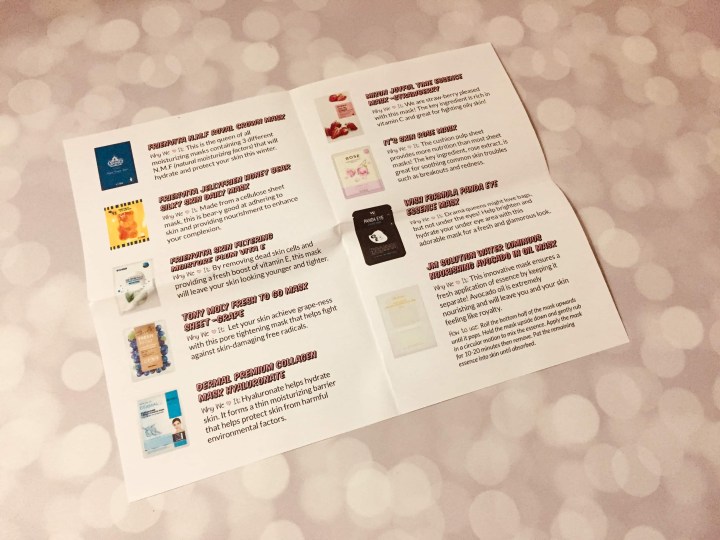 The theme this month is DRAMA QUEEN! Masks with luxurious ingredients to help you feel like the royalty you are.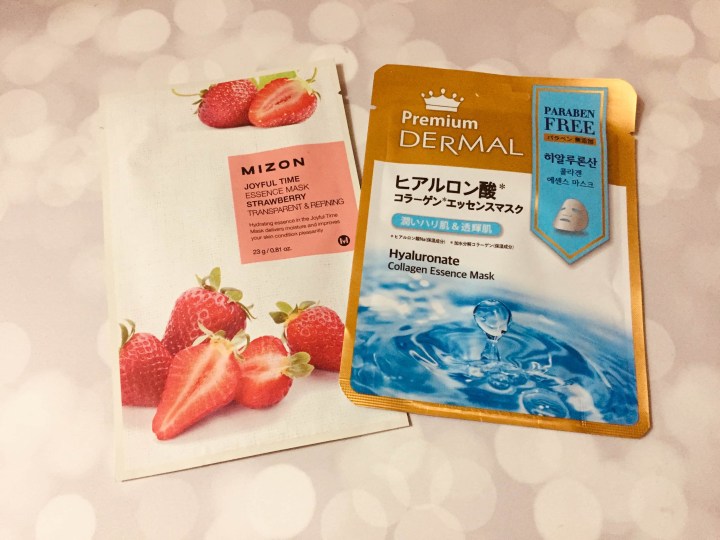 Mizon Strawberry Mask — I love Mizon! Their products are cruelty free. Their sheet masks come in a variety of types and this is one I haven't tried yet. Strawberries are full of vitamin C and antioxidants!
Premium Dermal Hyaluronate Collagen Mask — Premium Dermal is a line I haven't tried before! Their masks boast a cellulose fabric that is so thin it adheres exceptionally well to the skin. This means it's more comfortable to wear. This mask is also paraben-free!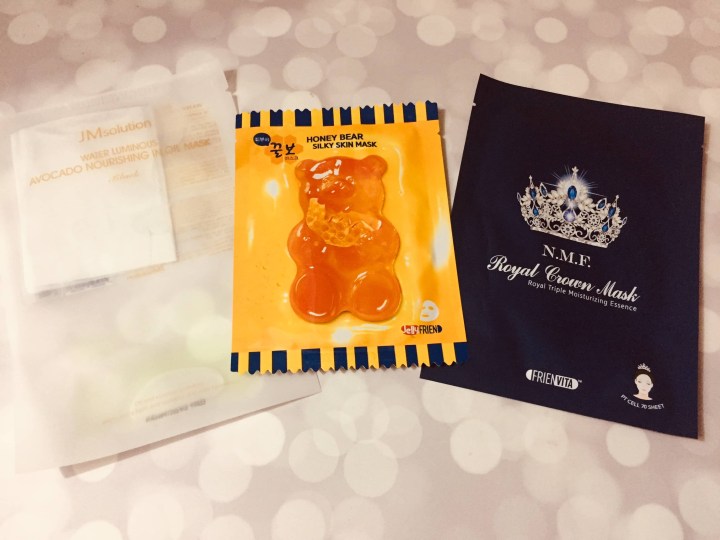 JM Solution Oil Essence Mask — This is a mask that has the essence (avocado oil) separate from the mask to maintain freshness. You roll the mask up until the seal between the two compartments breaks, and then the essence soaks the mask. I've tried a similar mask from Huxley (another Korean brand) so I'm super excited to try this!
Honey Bear Silky Skin Mask — How cute is this packaging with the gummy bear??? Honey is a fantastic ingredient. It's very healing and antibacterial. I can't wait to try this mask.
FrienVita NMF Royal Crown Mask — How bougey is the packaging for this mask? I love it! NMF, or natural moisturizing factors, nourish the skin and keep it soft and hydrated.
Frienvita Moisture Filtering Mask — I got sent two by accident, lucky me! I'm excited to try this Friendvita mask which contains Vitamin E to firm and strengthen the skin.
Fresh to Go Grape Mask — Tonymoly's sheet masks are very popular! They come in a variety of fun scents/ingredients and the packaging is so cute. This one has grape which is a powerful antioxidant.
Panda Eye Mask — I've tried this mask before and it's a great set of undereye patches. It's great if you pop these into a fridge for a few minutes!
It's Skin Rose Mask — I love rose. It's one of my favourite ingredients of all time. It's soothing, hydrating, and safe for sensitive skin. I tried this mask yesterday to pamper myself and the light rosewater scent made me so happy!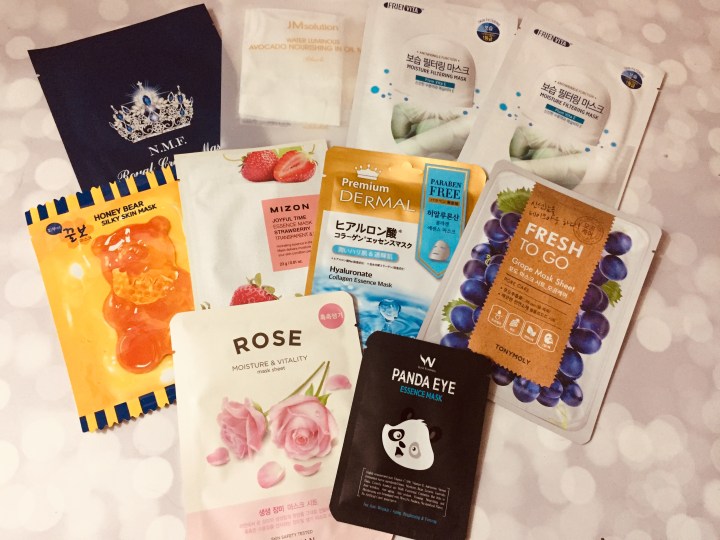 The January Mask Maven started out 2019 with a strong selection of great masks! I feel like a drama queen for sure!
What did you think about this month's Mask Maven?