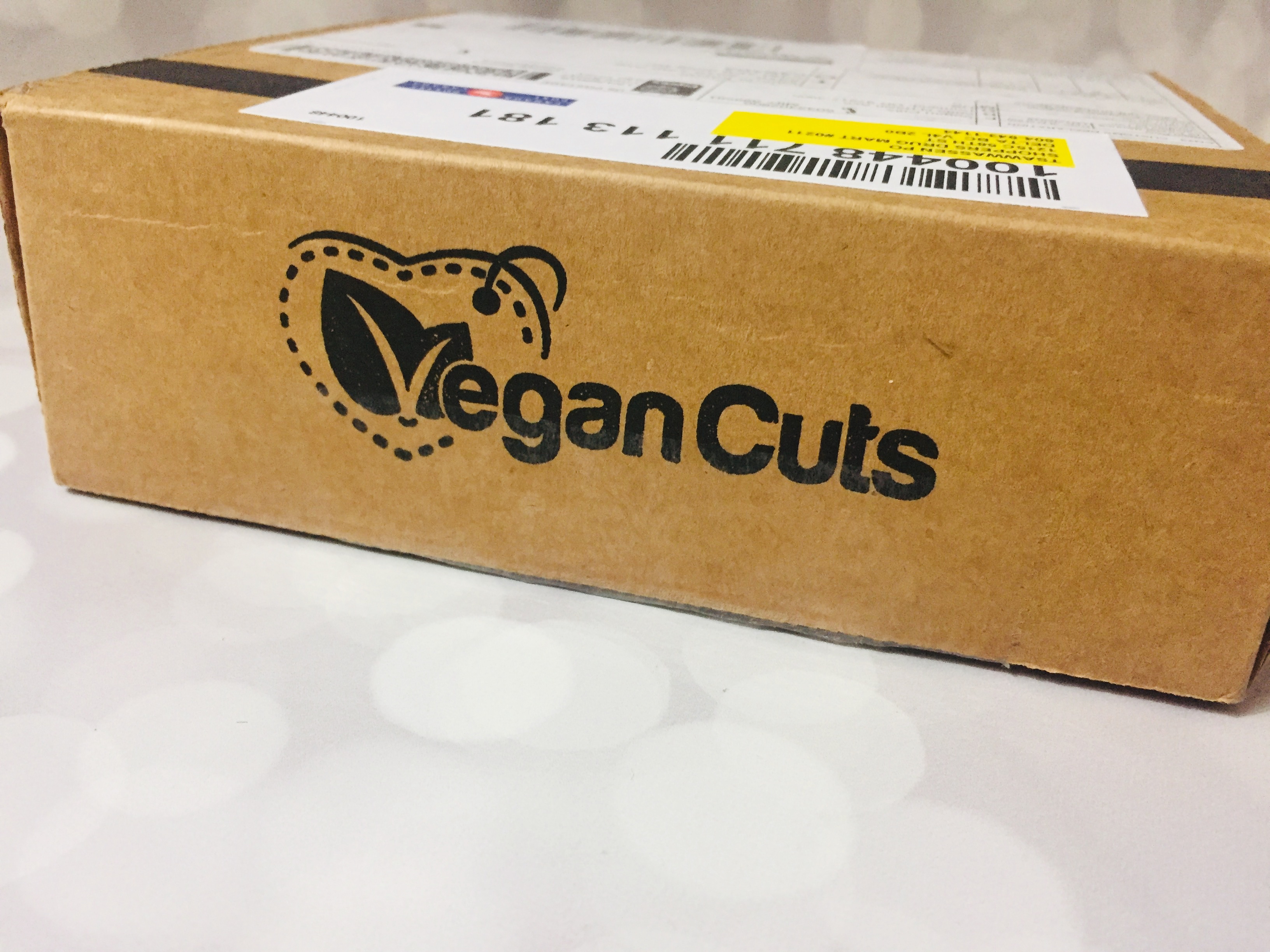 Vegan Cuts Quarterly Makeup Box is a seasonal cruelty-free makeup subscription with 4 or more FULL-SIZE vegan makeup products inspired by the season. The makeup box includes customisation – a survey is sent out a month prior to shipping allowing you to give first and second choices for shades.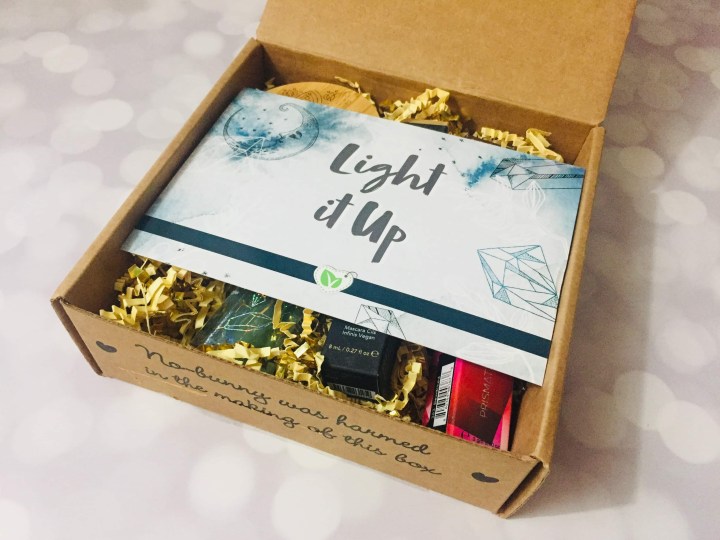 First peek!
Vegan Cuts always sends four FULL-SIZED makeup items and a bonus item which is usually a tool like a makeup bag, wipes, or a brush!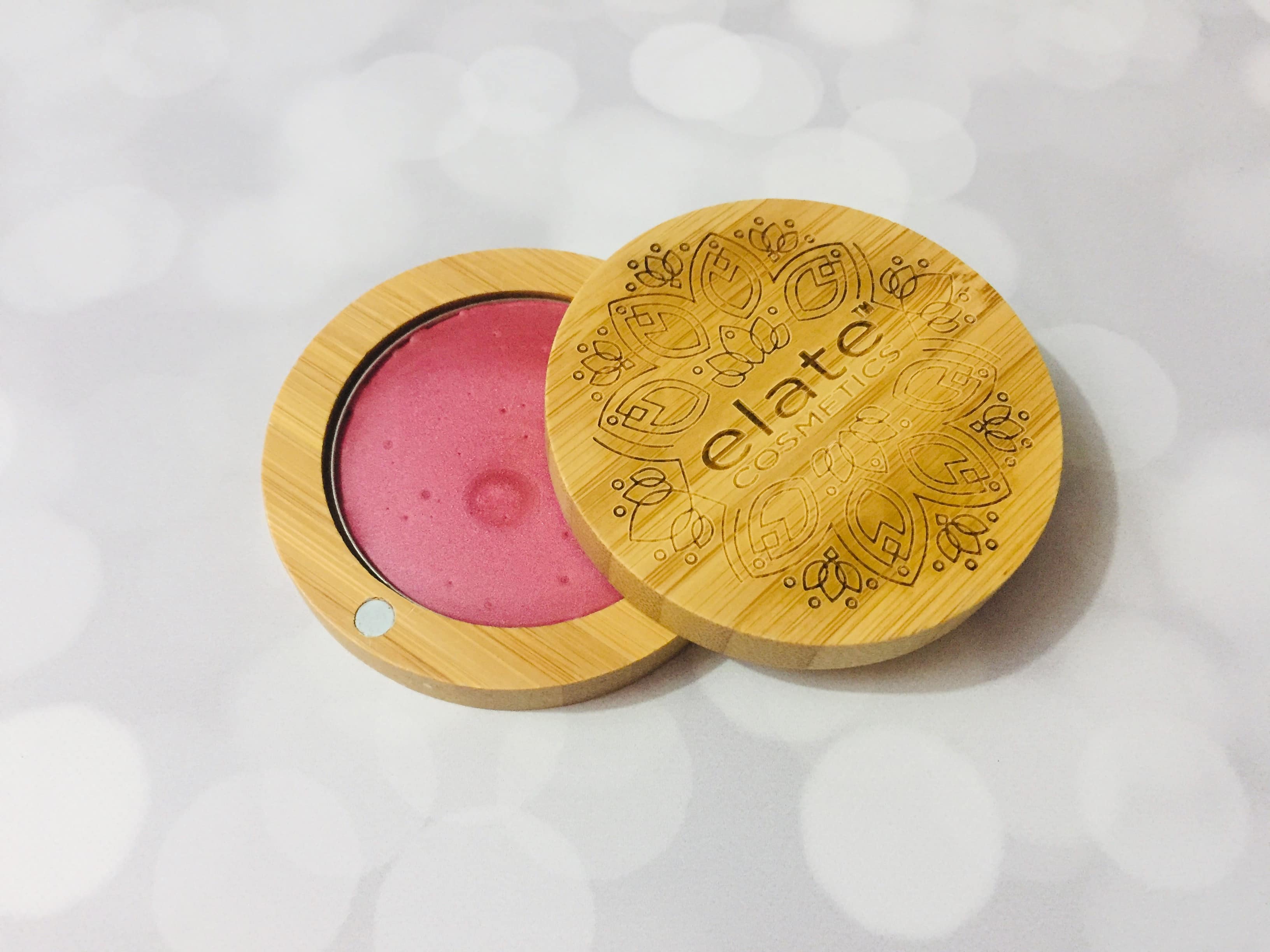 Universal Créme Blush by Elate Beauty ($29) — This is a lovely cream blush in a happy bright pink. It's actually quite sheer which is great because I was originally a bit intimidated by how bright it was! You can also use this on your lips.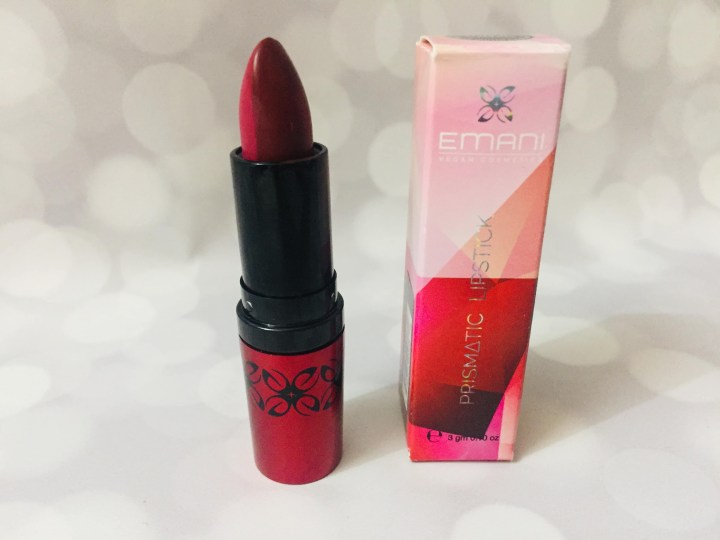 Prismatic Duo Tone Lipstick by Emani ($20) — The duo-tone lipstick has two different shades you can wear on their own or together for a unique colour.
Inika Long Lash Vegan Mascara ($33) — A lengthening formula with minerals to give you dark, long lashes. This mascara won the 2018 Glamour Award for Best Natural Mascara.
Mineral Fusion Stunning Eye Shadow Trio ($27) — A trio of neutrals that will help you create a soft eye look. The ingredients include white tea, red tea, pomegranate, vitamin c, and vitamin e.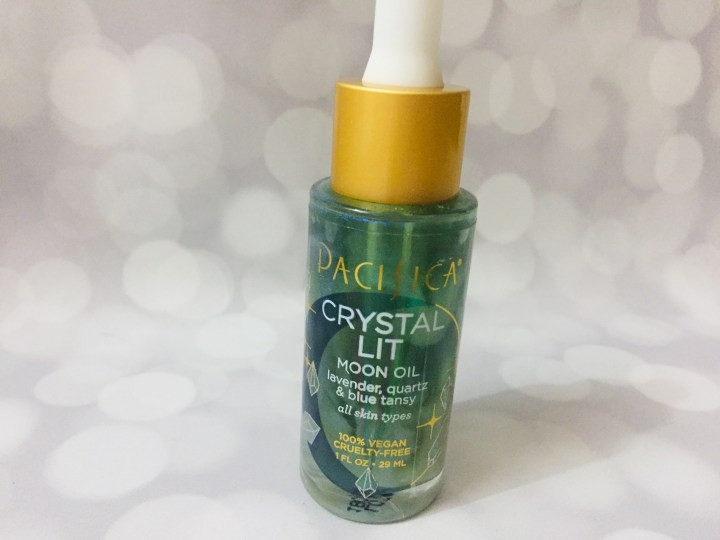 BONUS: Pacifica Crystal Lit Moon Oil ($22) — Squeeeee! Pacifica isn't easy to find here in Canada so I am so excited whenever I get one of their products. The Moon Oil contains lavender (soothing), quartz (love and beauty), and blue tansy (anti-inflammatory). It also contains tumeric (brightening) and watermelon as well. This has a subtle shimmer to it that adds a glow to your skin without leaving it greasy. Love this!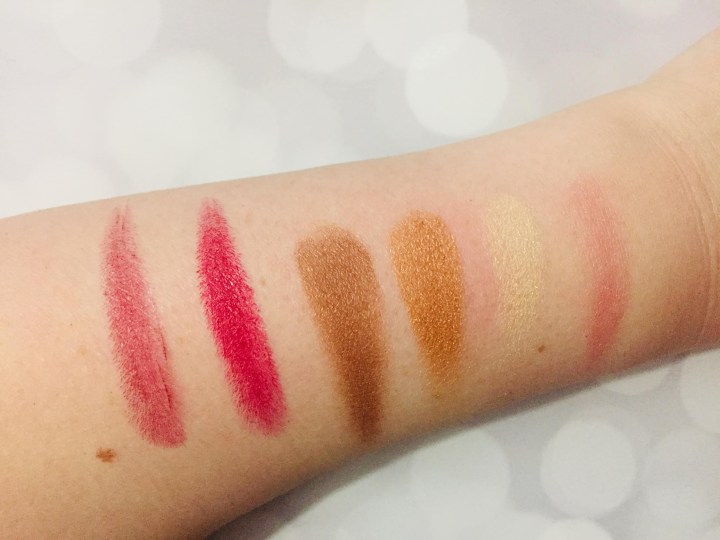 Swatches! The lipstick, eyeshadow trio, and blush.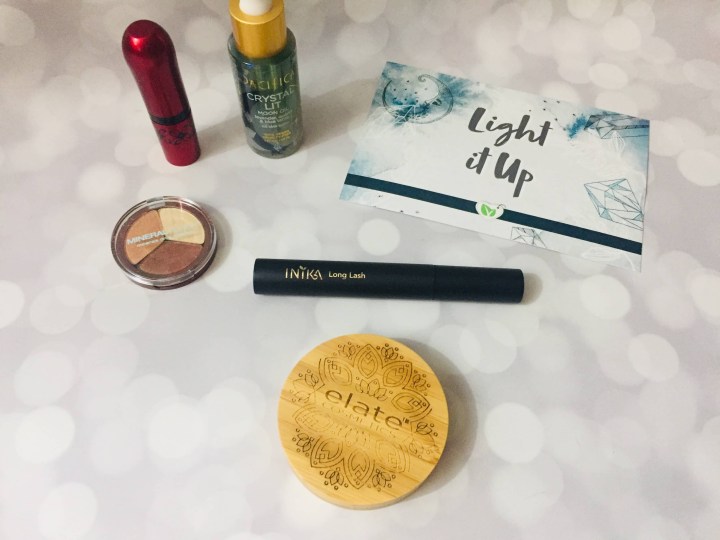 The Winter box sent us everything we needed for a glowing makeup look for the holiday season. I'm always excited to see what they have planned and I like that we get to choose some shades for certain items.
What did you think of my Vegan Cuts Makeup Box?