Smuggler's Bounty is a bi-monthly Star Wars subscription box from Funko and the only official Star Wars subscription box (in the galaxy). Everything inside is 100% exclusive to the box and designed in collaboration with Funko!  Funko also produces the Marvel Collector Corps Box, the DC Comics box Legion of Collectors, and Disney Treasures.
Funko recently ended managing their own subscriptions but has made the past boxes available in their shop with no subscription required. Boxes are $35.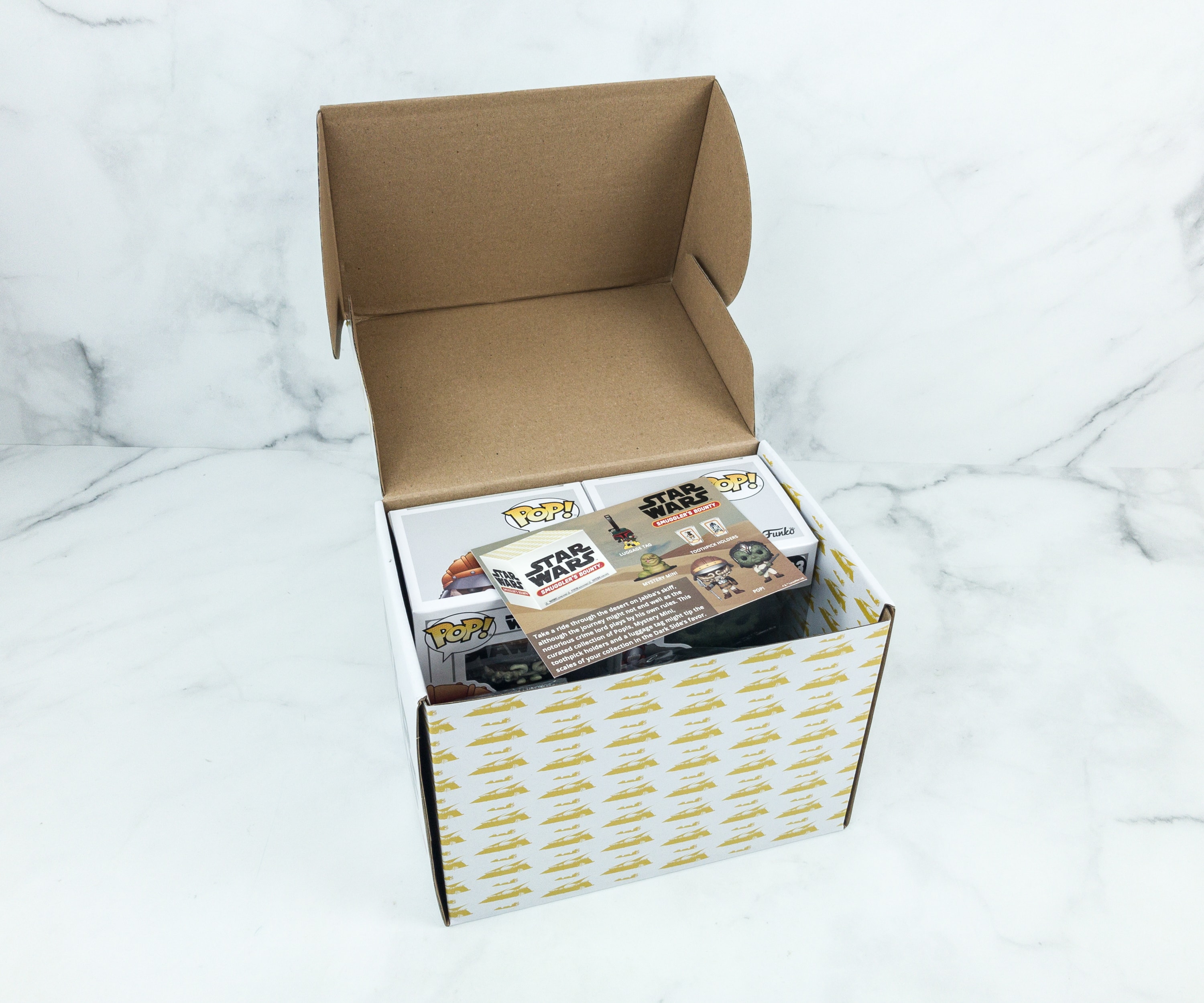 The theme for this month was JABBA'S SKIFF!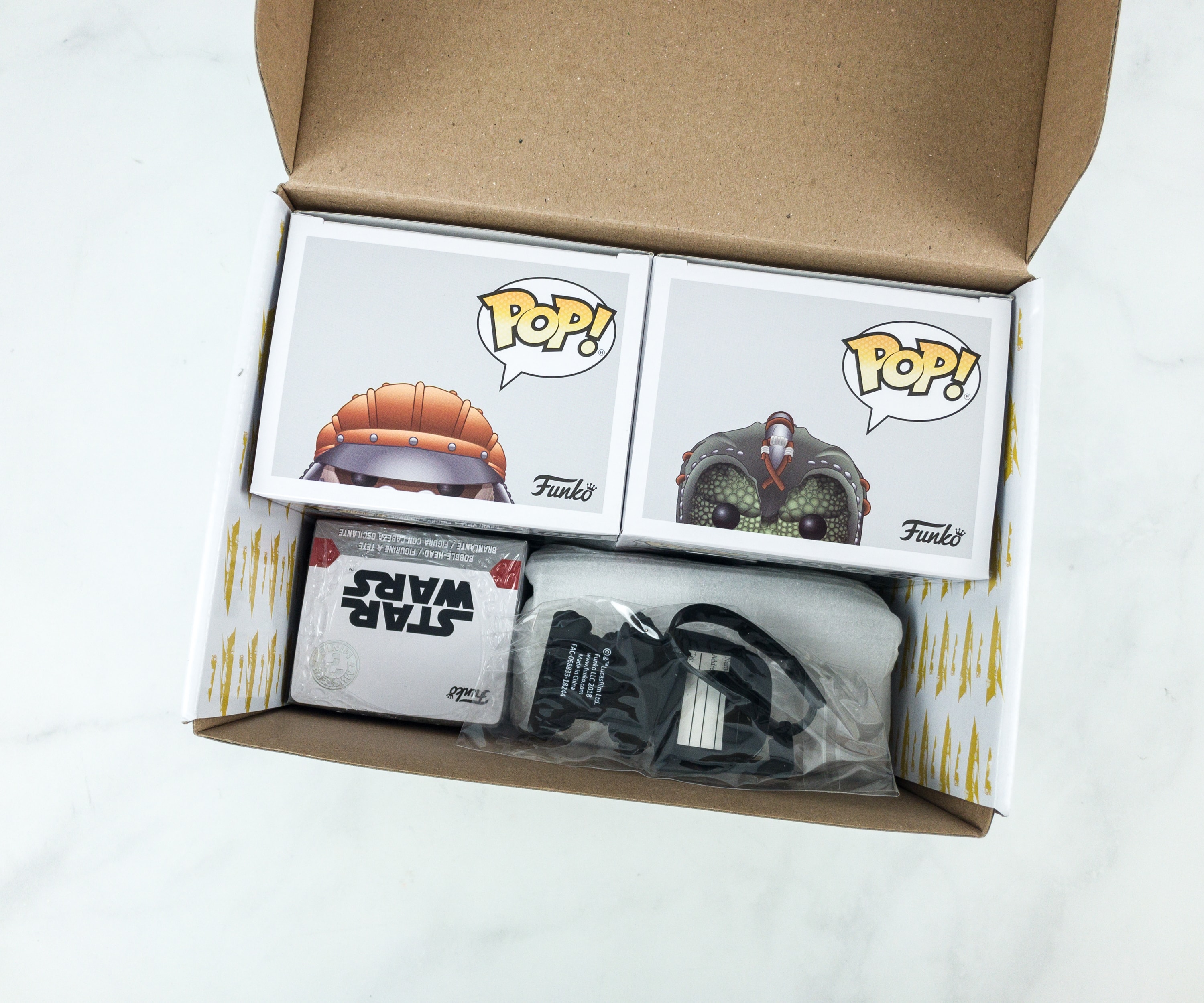 Some of the items came with individual packaging.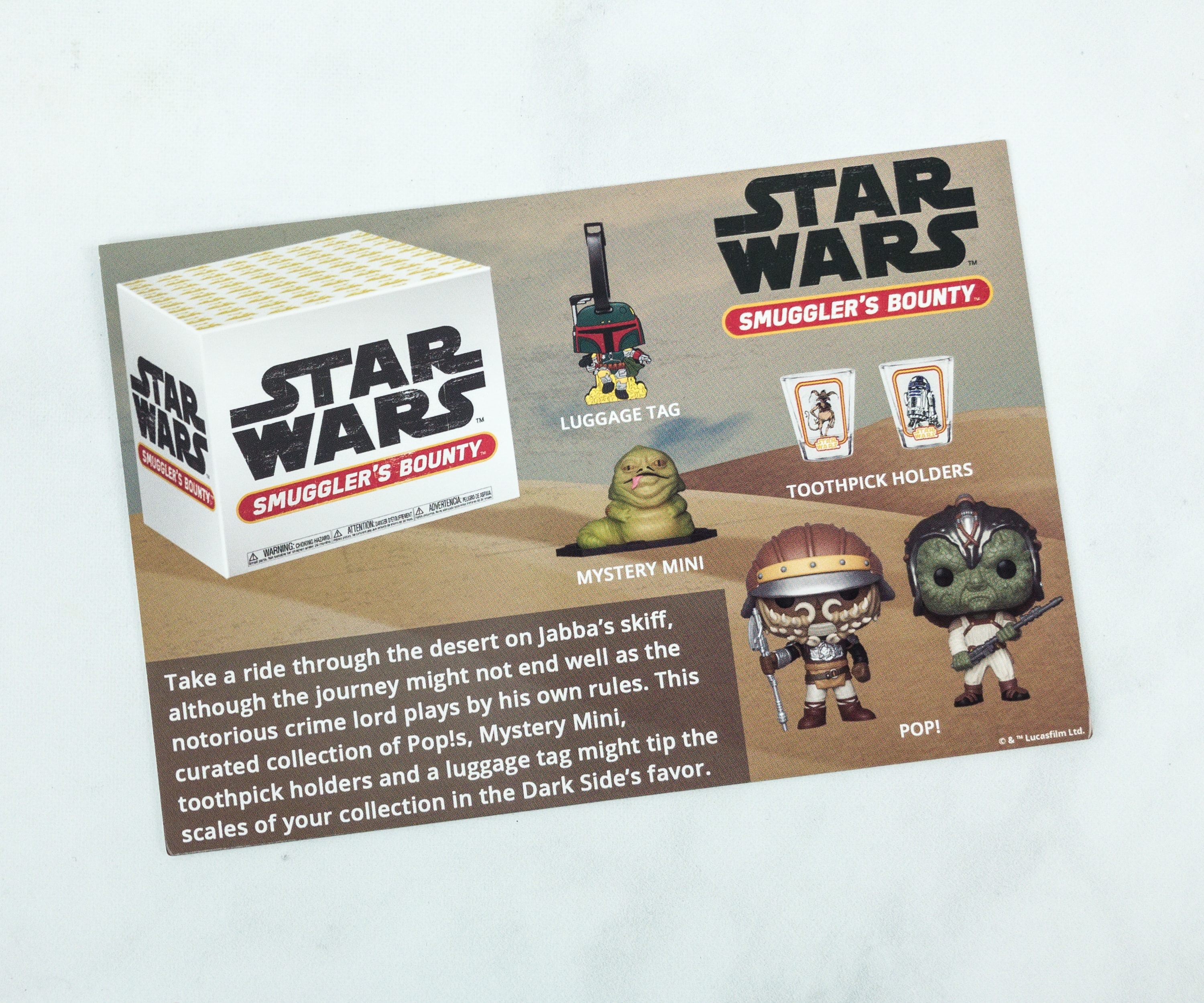 For this box, they finally included an info card that tells us more about the items this month!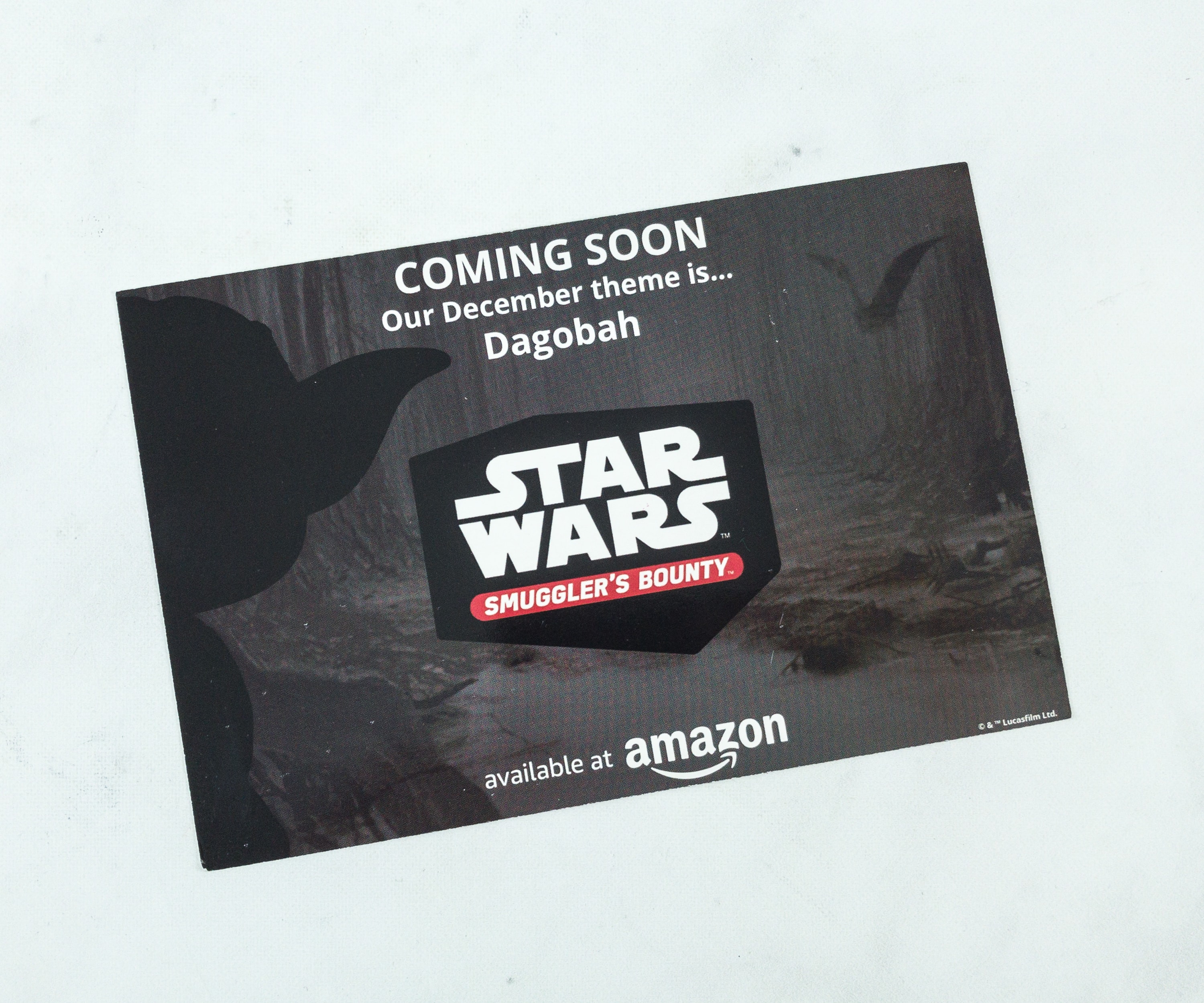 It also gave us a hint on what to expect from the next box that is themed Dagobah!
Everything inside the Smuggler's Bounty Star Wars box for December!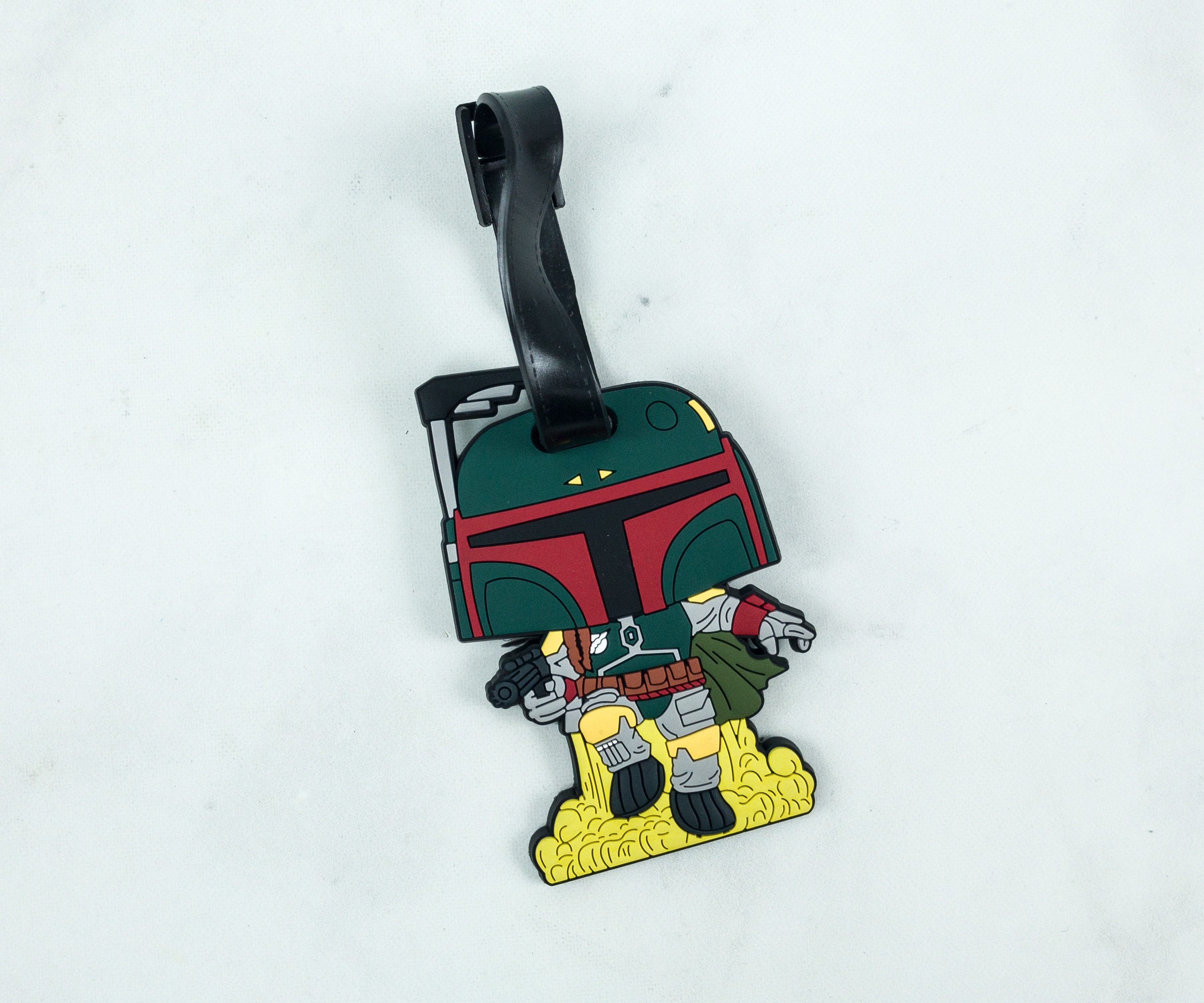 Luggage Tag. The luggage tag features the most feared bounty hunter in the galaxy, Boba Fett. Of course, he is wearing his customized Mandalorian armor.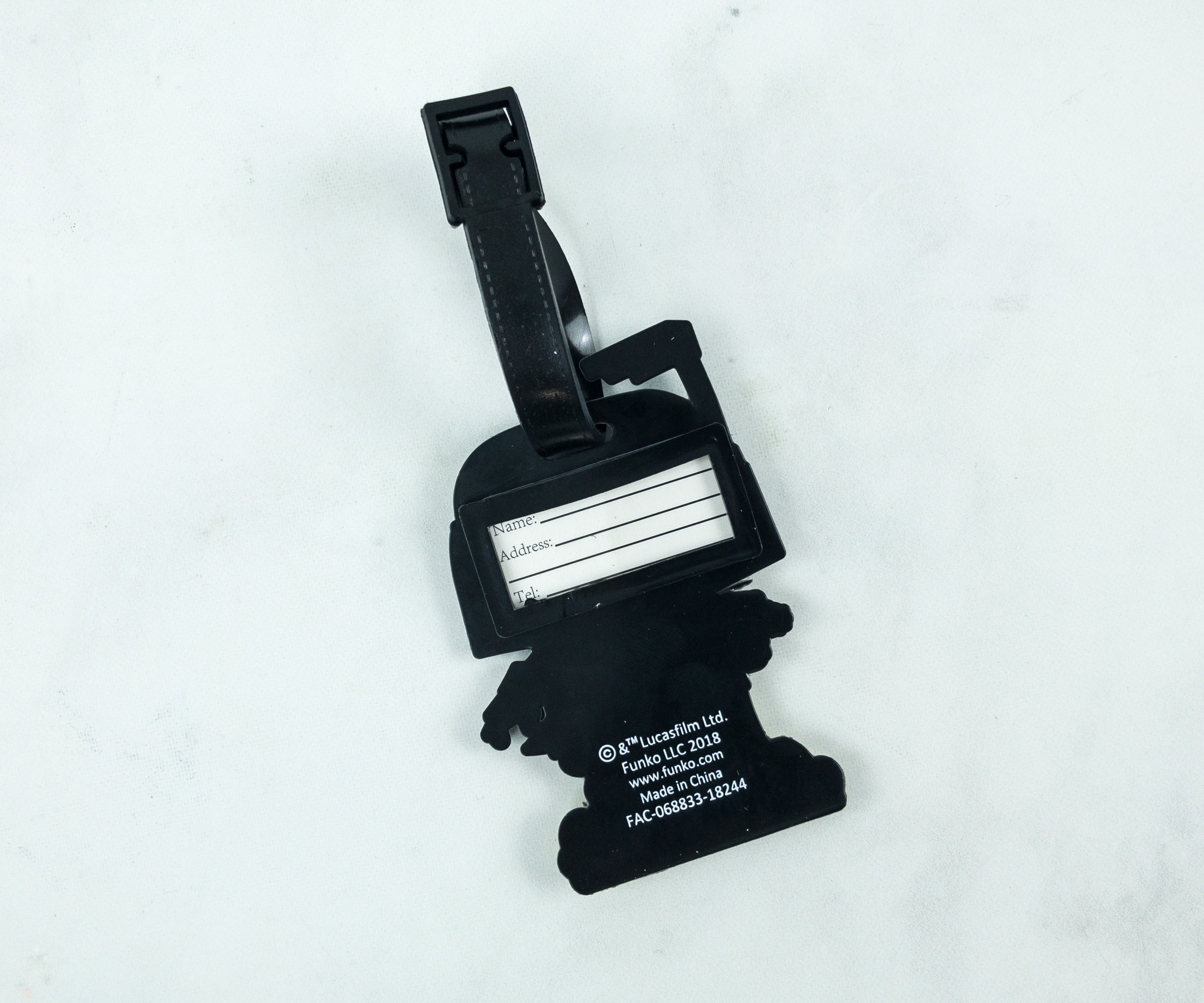 At the back, there's a window where you can see all your identification information.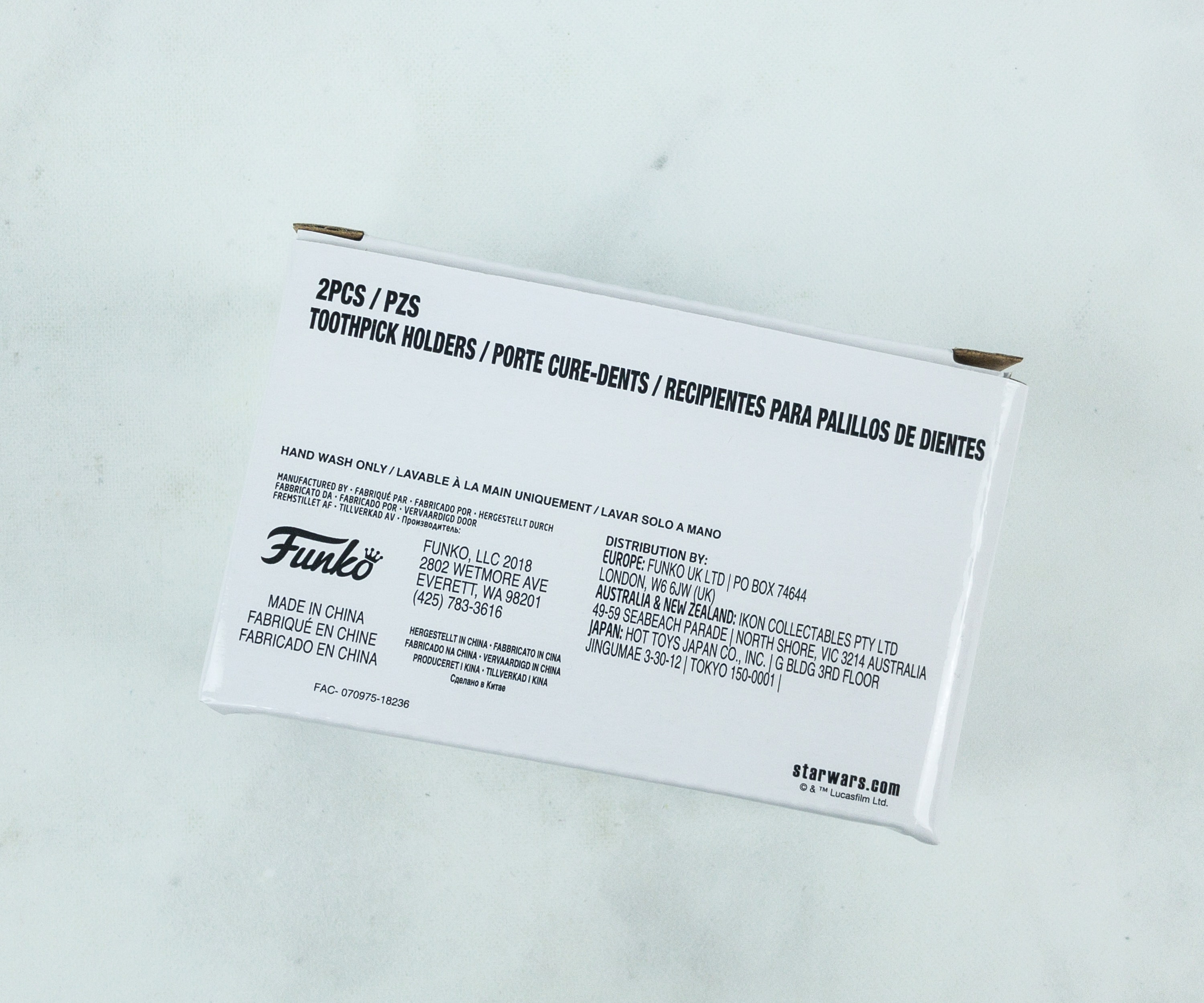 Toothpick Holders. For the next functional items, I got 2 toothpick holders and they're placed inside a box.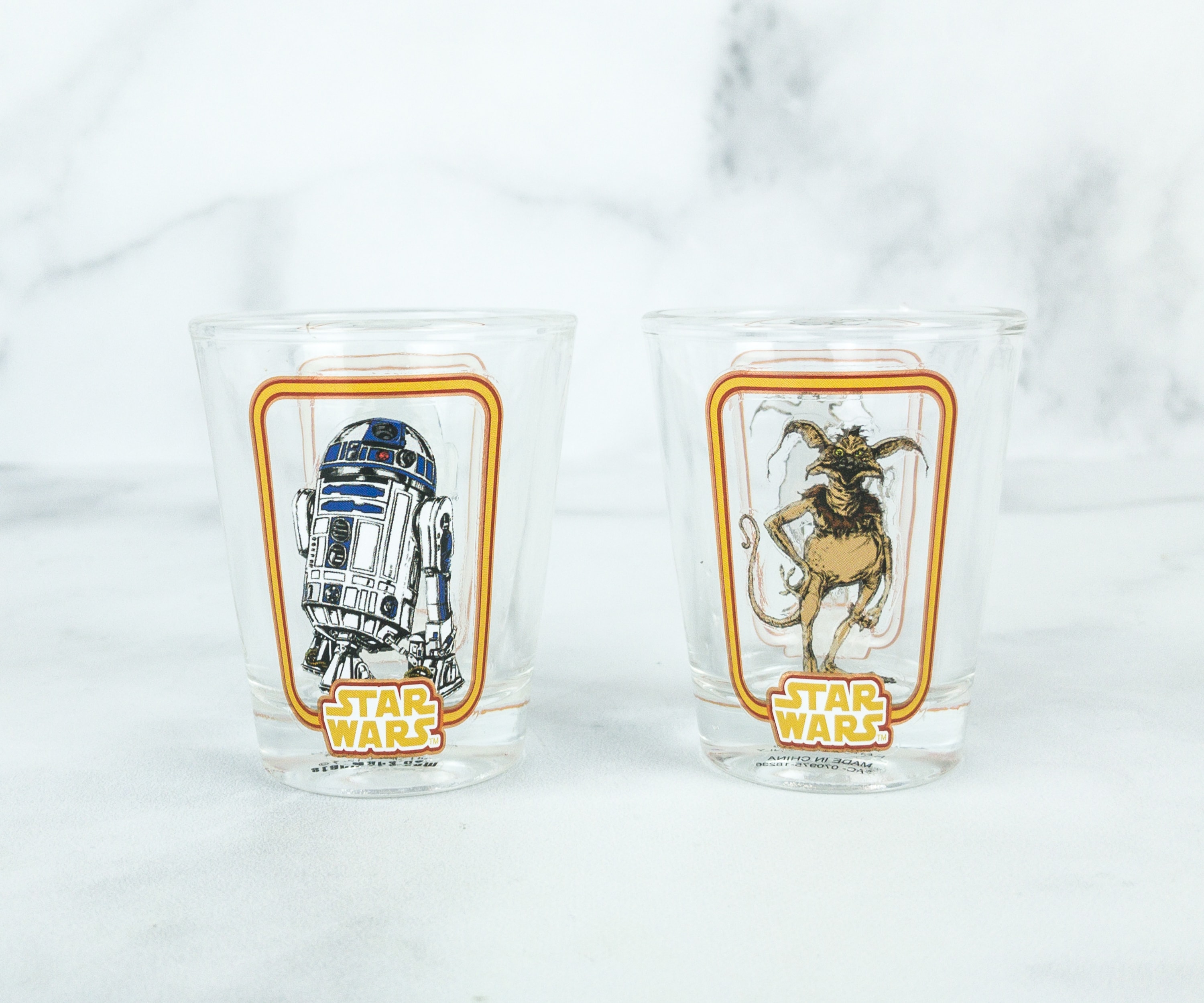 The holders are hand wash only. The small containers are basically shot glasses, but boxes don't like using that term. They also happen to look straight outta the 80s, which is the BEST.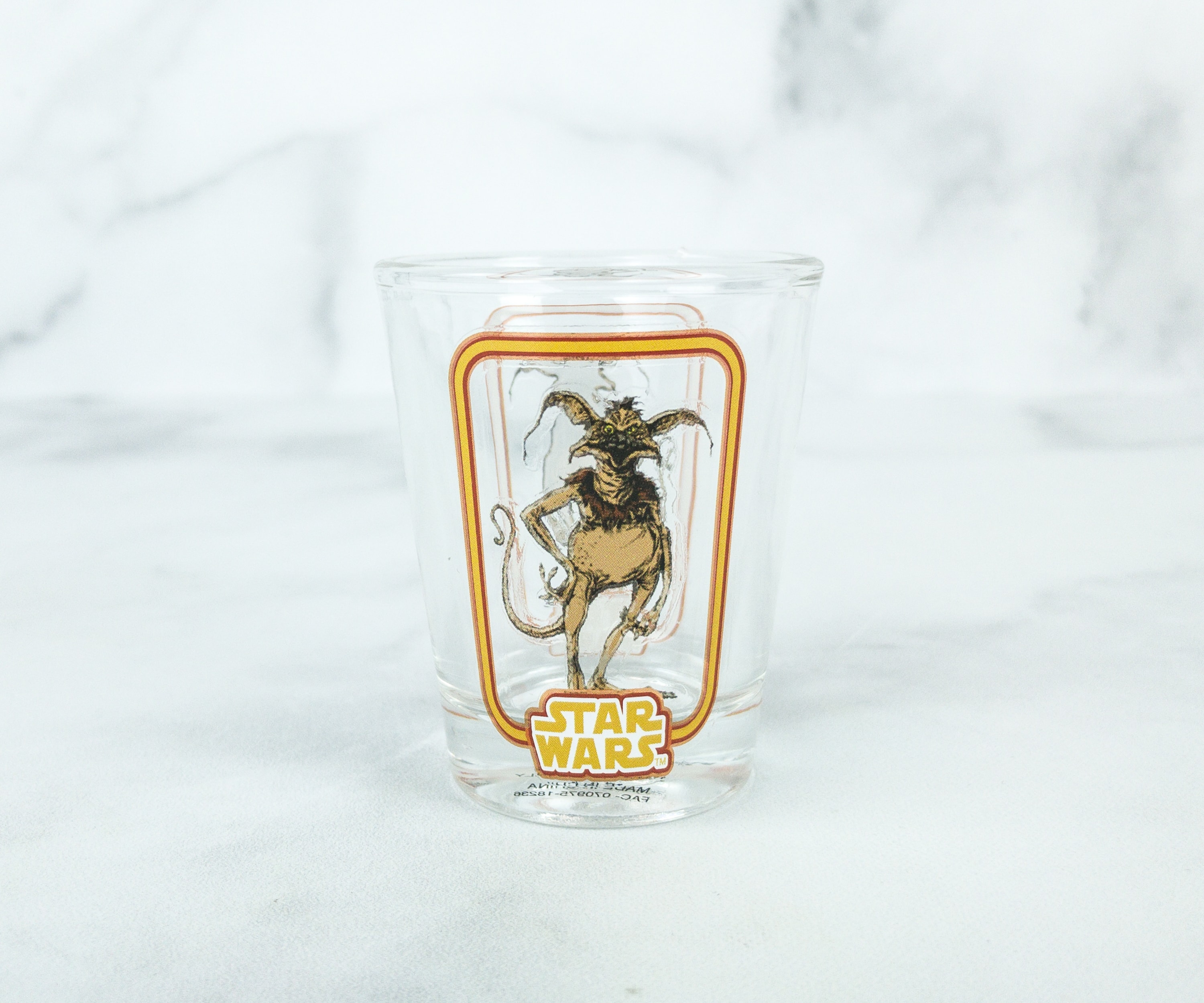 The first one featured Jabba the Hutt's Kowakian Monkey-Lizard sidekick, Salacious B. Crumb!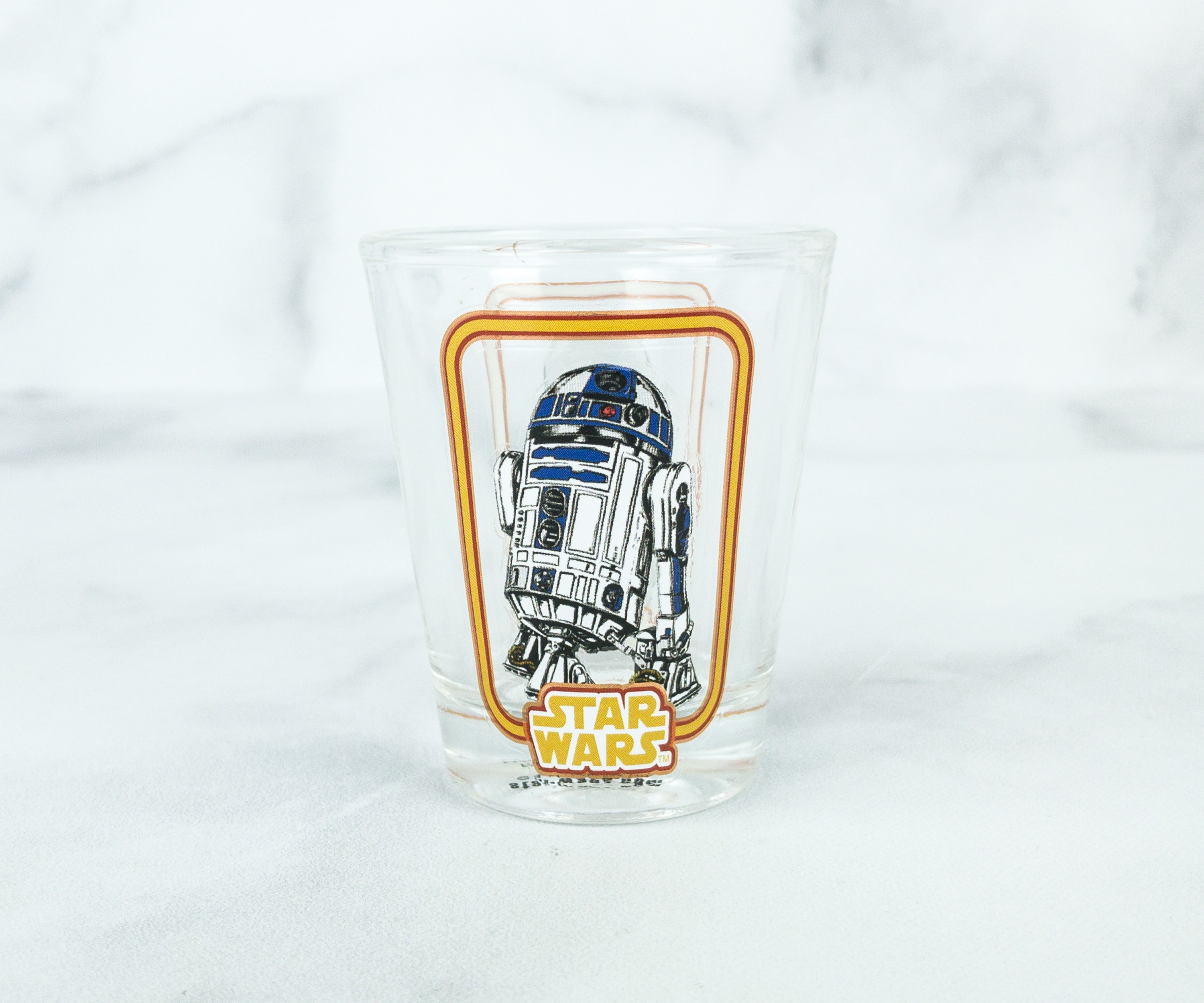 The other one features the small astromech droid, R2-D2!
Star Wars Mystery Mini. Mystery Minis are definitely my favorite inclusions in this box, and this month, I got one of the galaxy's most powerful gangster, Jabba the Hutt! Well, it's HIS box!
Jabba Desilijic Tiure is a crime lord and a member of the Grand Hutt Council, who operated and led a criminal empire on the Tatooine.
He has a vicious temper, coupled with endless greed, gruesome appetite, and fondness for violent entertainment that makes him the perfect leader in Tatooine's Underworld.
He really has that Mafia appeal, I bet he'll look good on a suit with a hat!
And like all the Hutts, Jabba looks like a large slug-like green and tan creature, and he's a native to the planet Nal Hutta.
Pop! Starwars Klaatu Figure. I got two POP!s this month, and my first one is the male Kadas'sa'Nikto gambler and Skiff guard who worked for Jabba, Klaatu.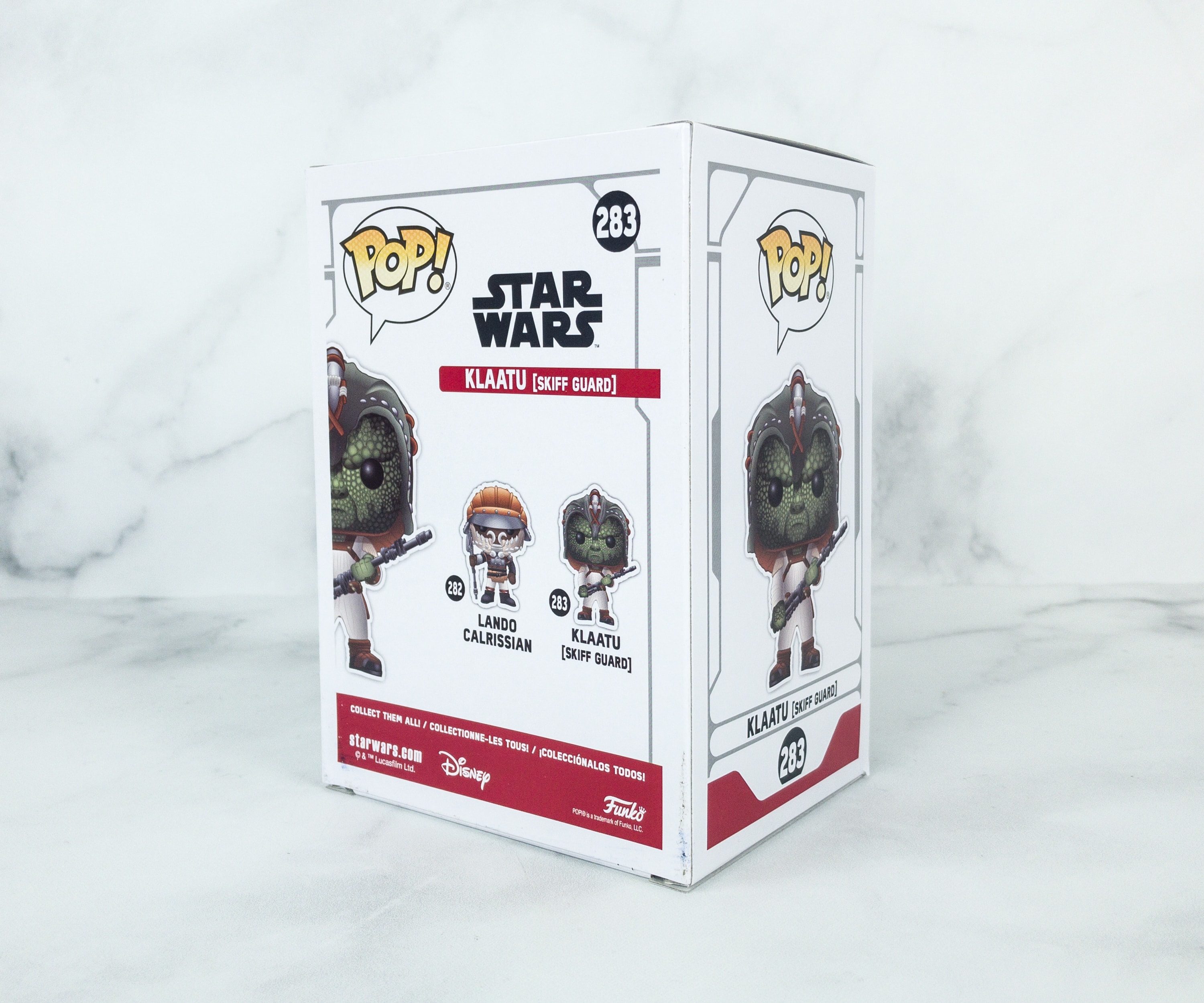 You can also get Lando Calrissian from this series.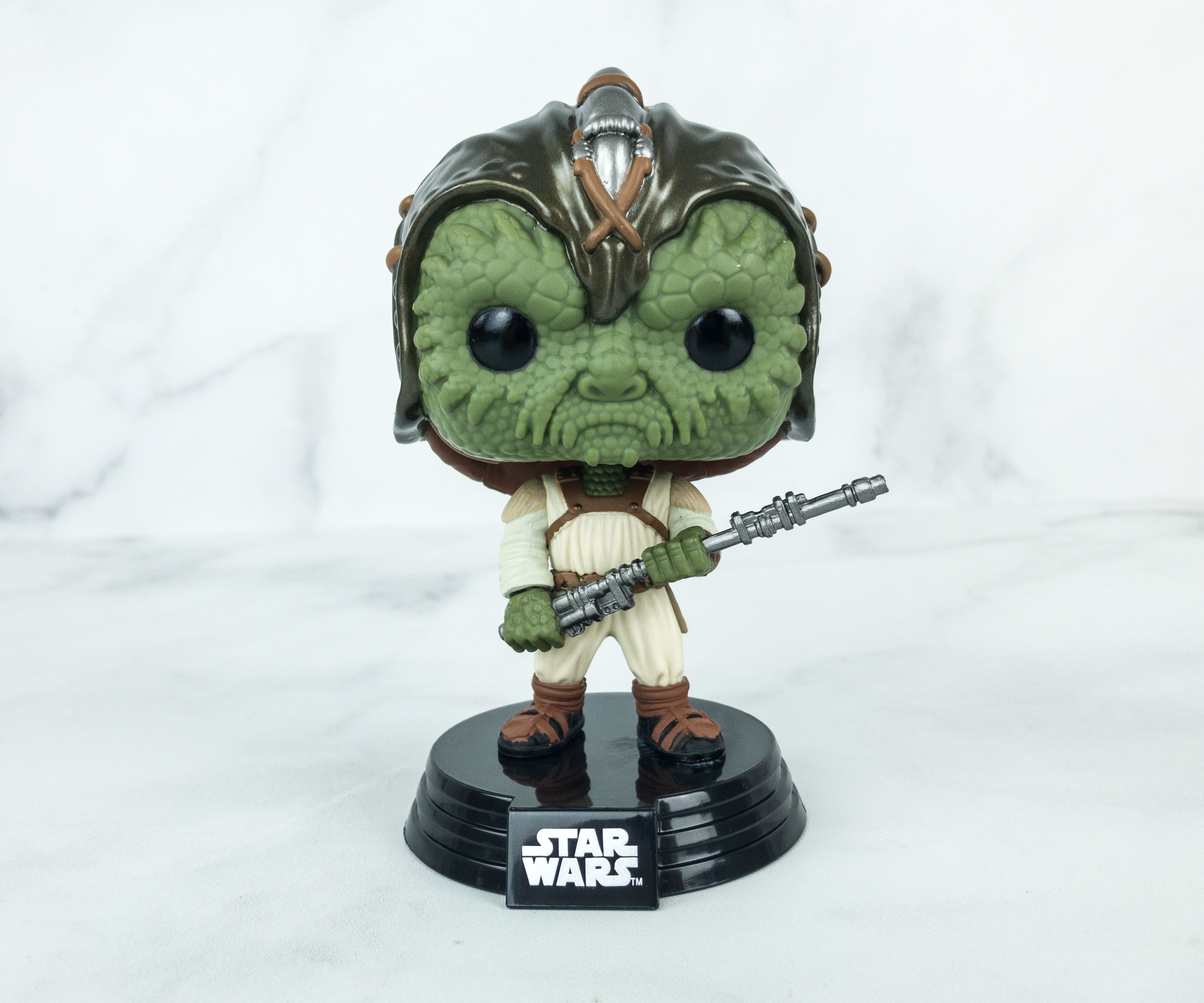 He is a green Nikto, which is a subspecies of the sentient humanoid species from the planet Kintan. The Nikto's are known for their scaly skin, black eyes, symmetrical horns.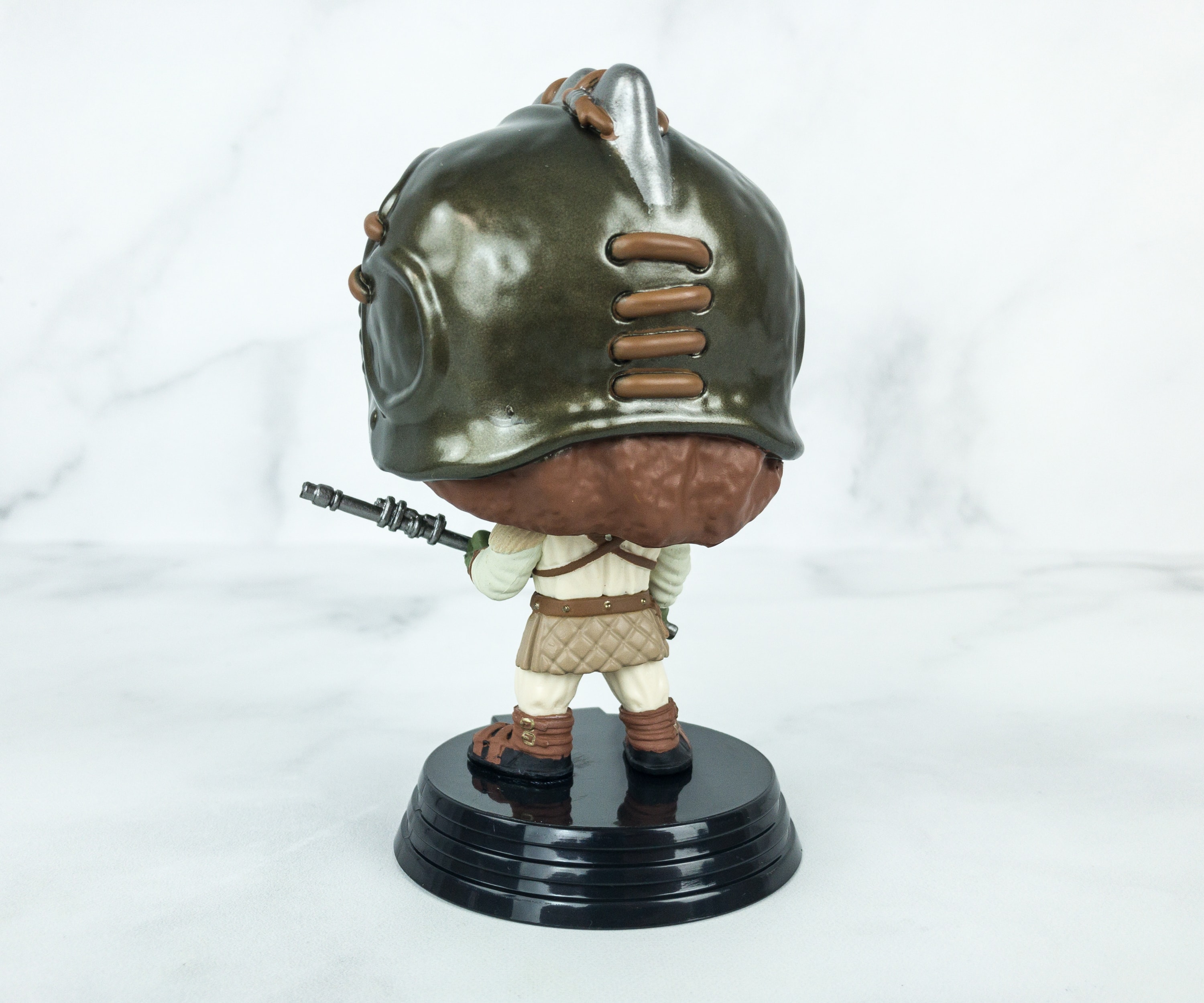 Even on his back, the figure's details are impressive, you can see how well they made this POP!

Also, as Jabba's Skiff guard he took enjoyment in Jabba's executions by rancor on his boss' palace. He was killed during the failed execution of Luke Skywalker, while aboard on Jabba's sail barge.

Pop! Star Wars Lando Calrissian Figure. The next POP! is the Baron Administrator of the Cloud City, who also became a general in the Rebel Alliance, Lando Calrissian!

I am so happy to get both the POP!s featured at the back of the box!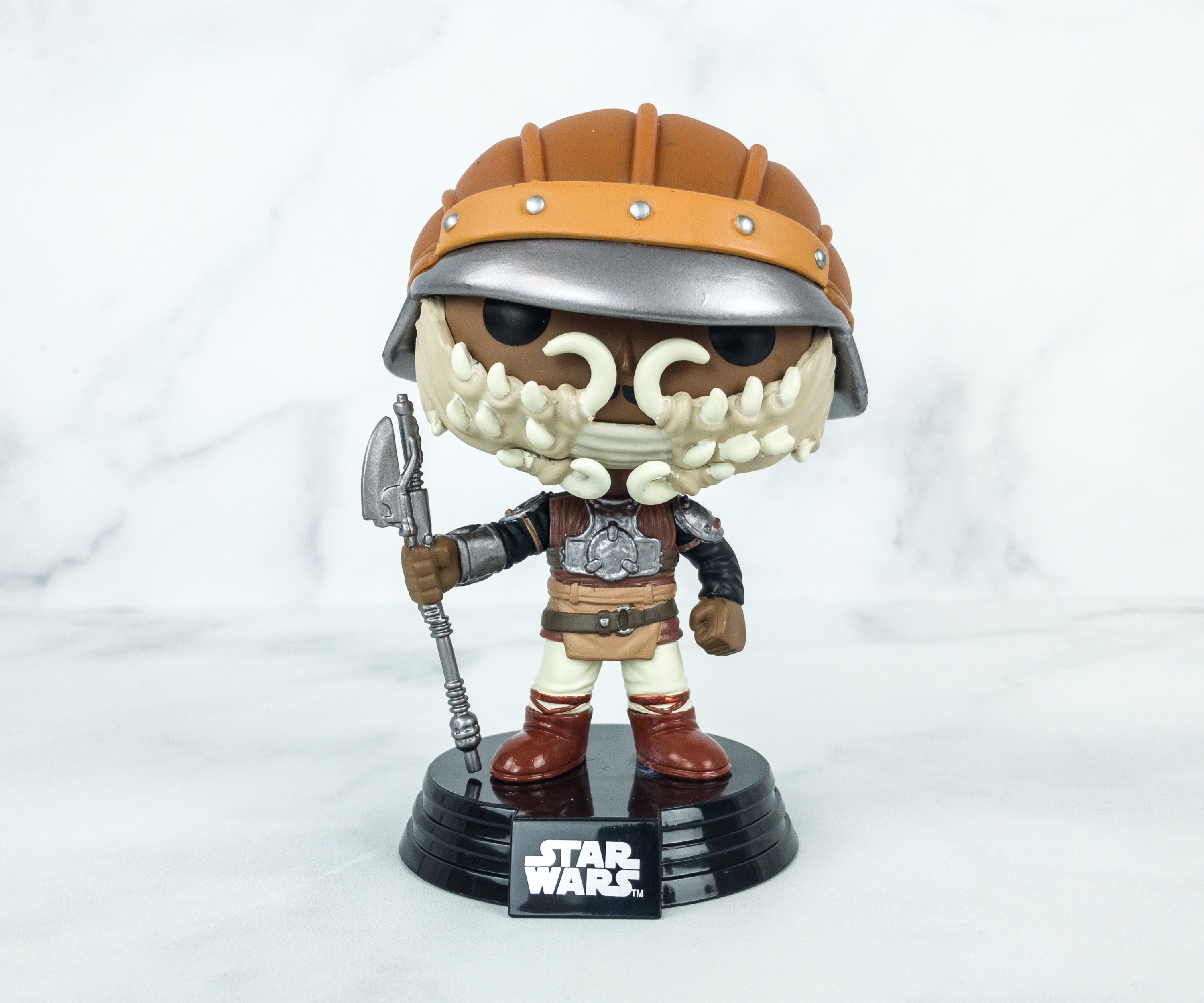 Lando Calrissian was a human male smuggler, gambler, and card player who became Baron Administrator of Cloud City and, later, a general in the Rebel Alliance. He was the owner of the Millennium Falcon before losing it to Han Solo in a game of sabacc on Numidian Prime.
Like most of the POP!s, this one has an almost flawless paint job!
Love this Lando!
Wookies are definitely rejoicing again with this new Smuggler's Bounty box, as it pays homage to the most powerful gangster in the galaxy, Jabba the Hutt! I also like how they included several characters that have a close relationship with Jabba, like Salacious Crumb, and of course his skiff guard Klaatu. I got two POP!s (both with bobble-heads, of course!) and I can't wait to display them beside my other Star Wars POP!s. It's another praise-worthy box from this subscription!
What do you think about the December box?