We have the full spoilers for the Norlii January – February 2019 box! Norlii box includes 1-5 Scandinavian home decor, accessories, personal items, and more.
How do you cope with the winter months? The darkness of winter is perfect for slowing down the pace. Settle in while the sun sets and enjoy the vital minutes when day becomes night. Norlii's January-February box features 4 items referring to the Scandinavian acknowledgement of 'darkening'.
Each box includes: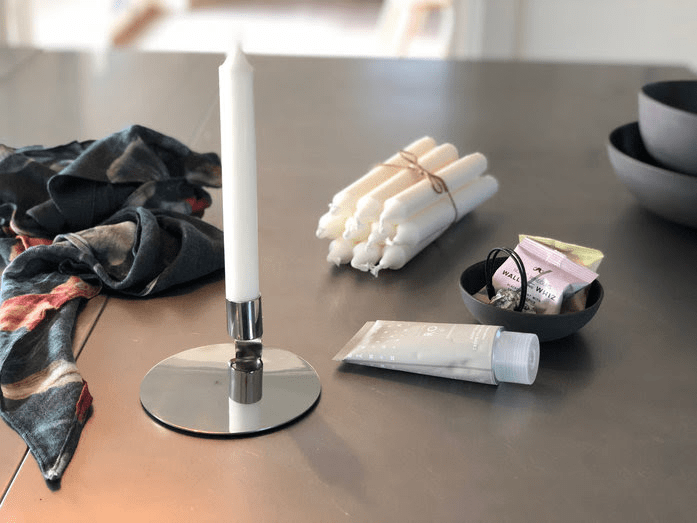 Anulo Candlestick
Woolen & Silk Scarf
Hand Cream
Sweet Treats
Surround yourself with the bare necessities. Candles are essential in the winter months to create a naturally soft, cozy atmosphere. A minimalist candlestick, a woolen & silk scarf and the soft, gentle hand cream for your luxury, along with the sweet treats we have included can soon make January and February your favorite months of the year.  
Earlier spoilers:
This Anulo Candlestick from Scandinavian brand AYTM is a minimalist interpretation of the classical chamberstick. The expression is kept perfectly clean; even the traditional handle is removed leaving it aesthetic and luminous.