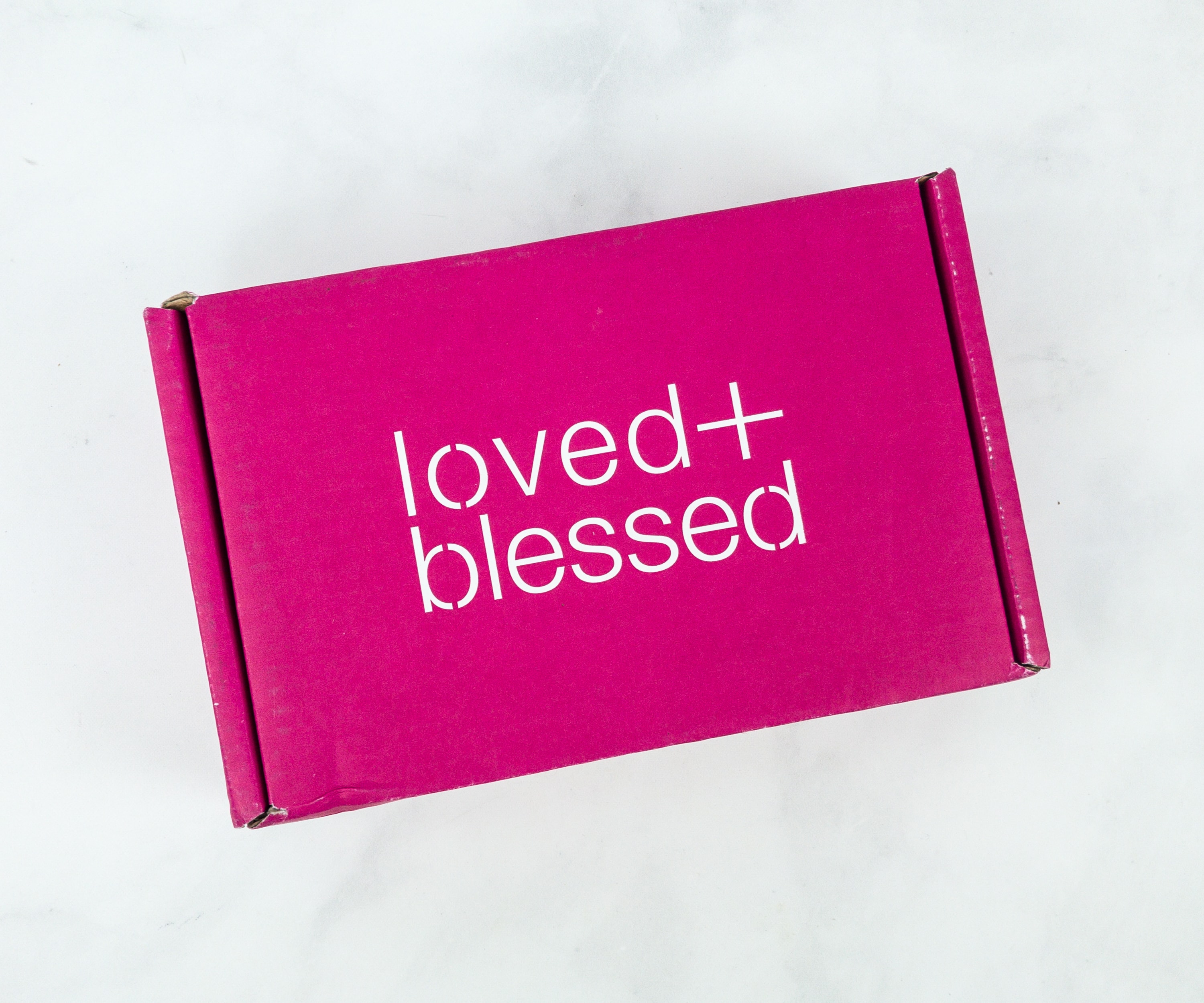 Loved + Blessed is a monthly Christian subscription box filled with encouragement. Every box contains a mini-poster, a reminder sticker of the monthly encouragement, a scripture card, and a surprise gift.
DEAL: Save $5 on subscriptions with coupon code HELLO5.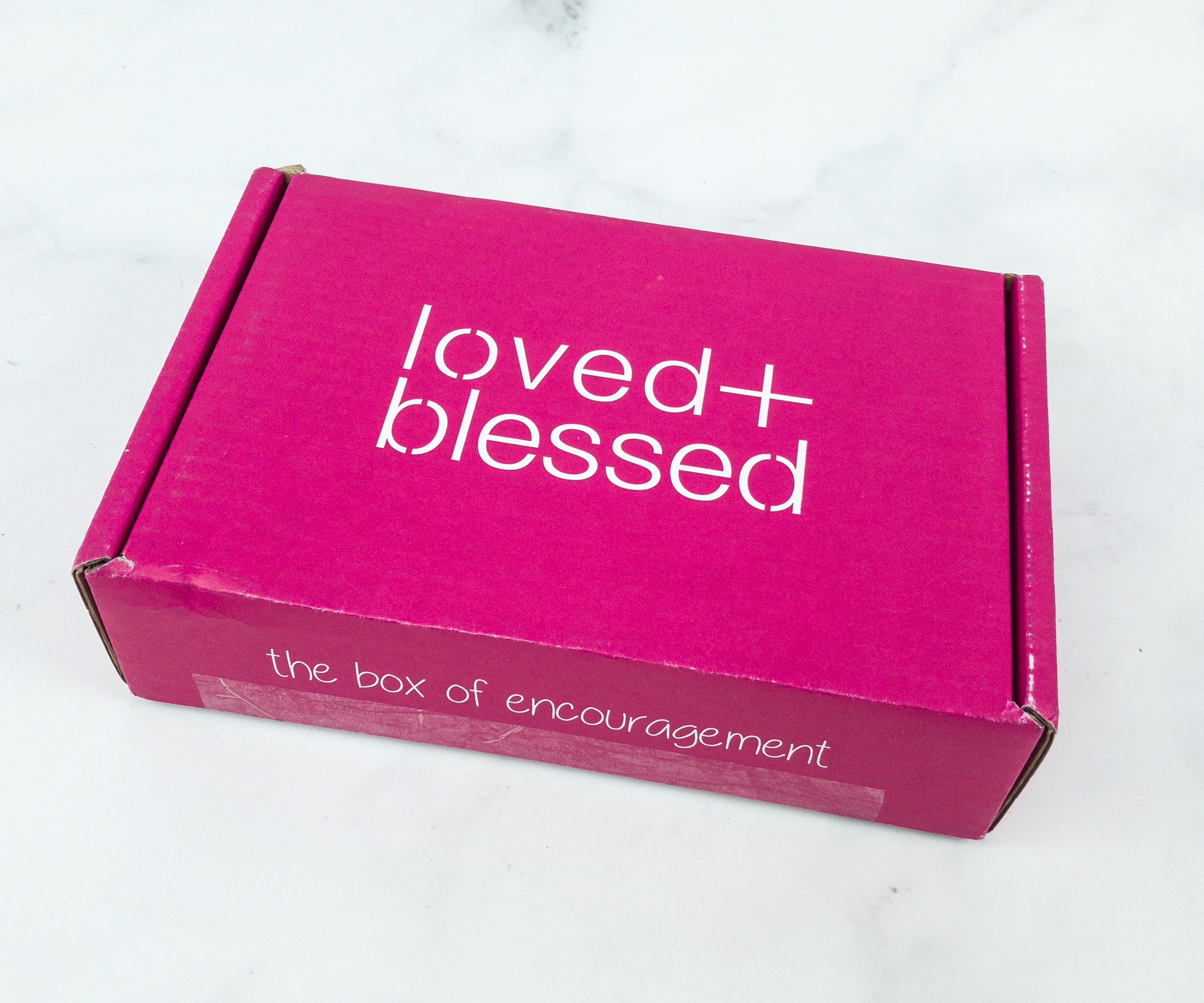 Encourage one another daily.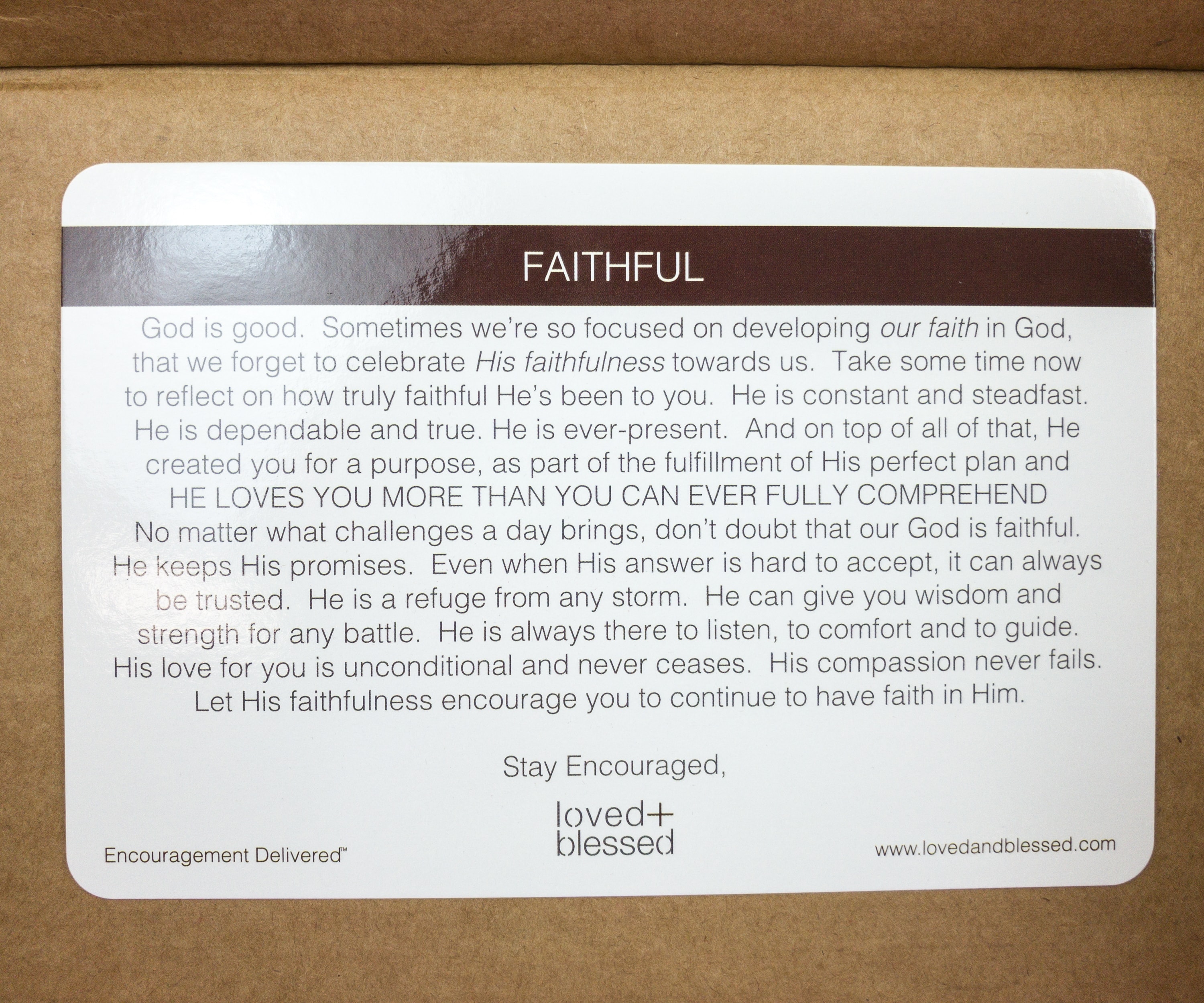 This month's theme is FAITHFUL.
The box is in hot pink, as well as the tissue paper.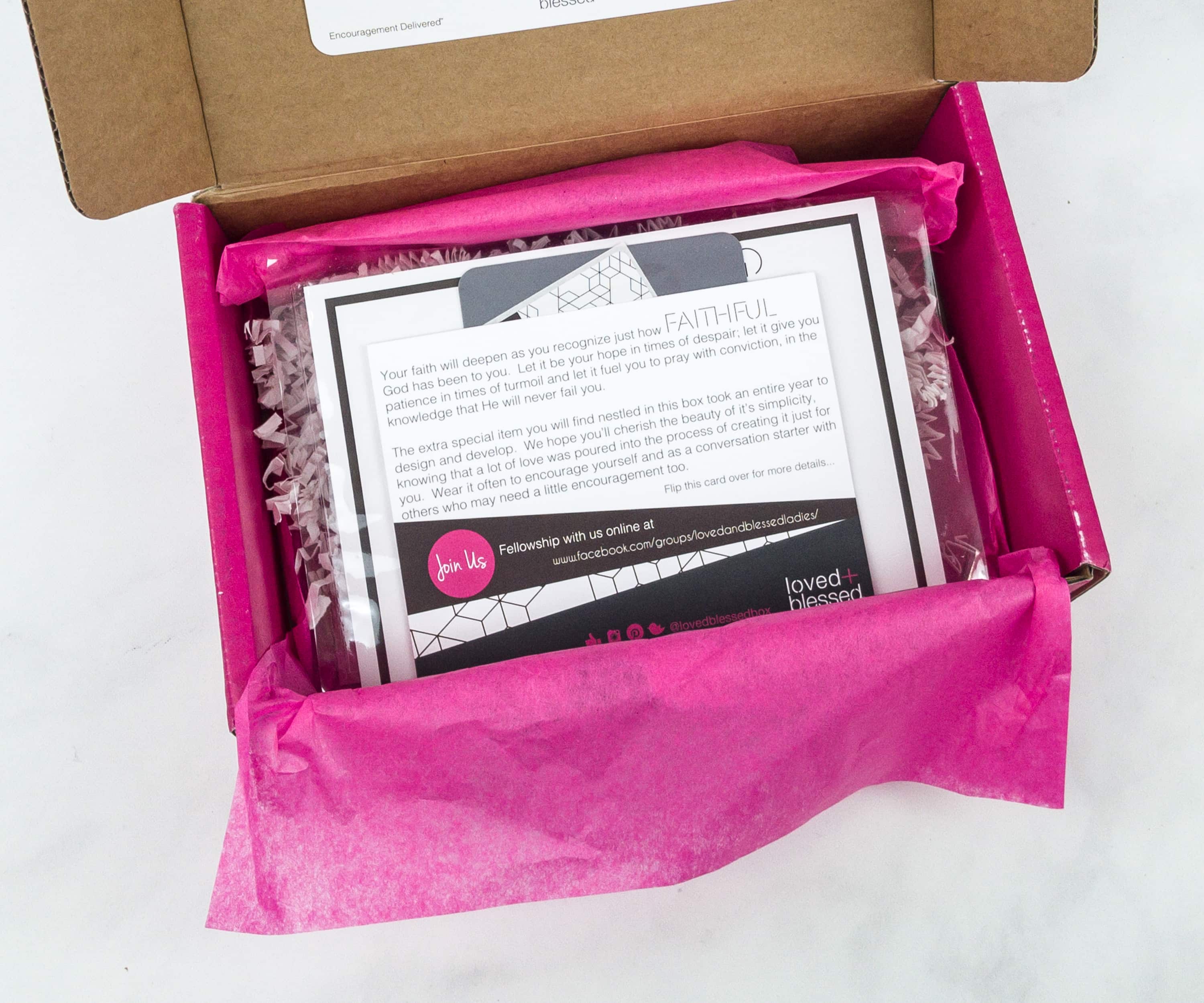 Inside, there are white squiggles to protect the contents of the box.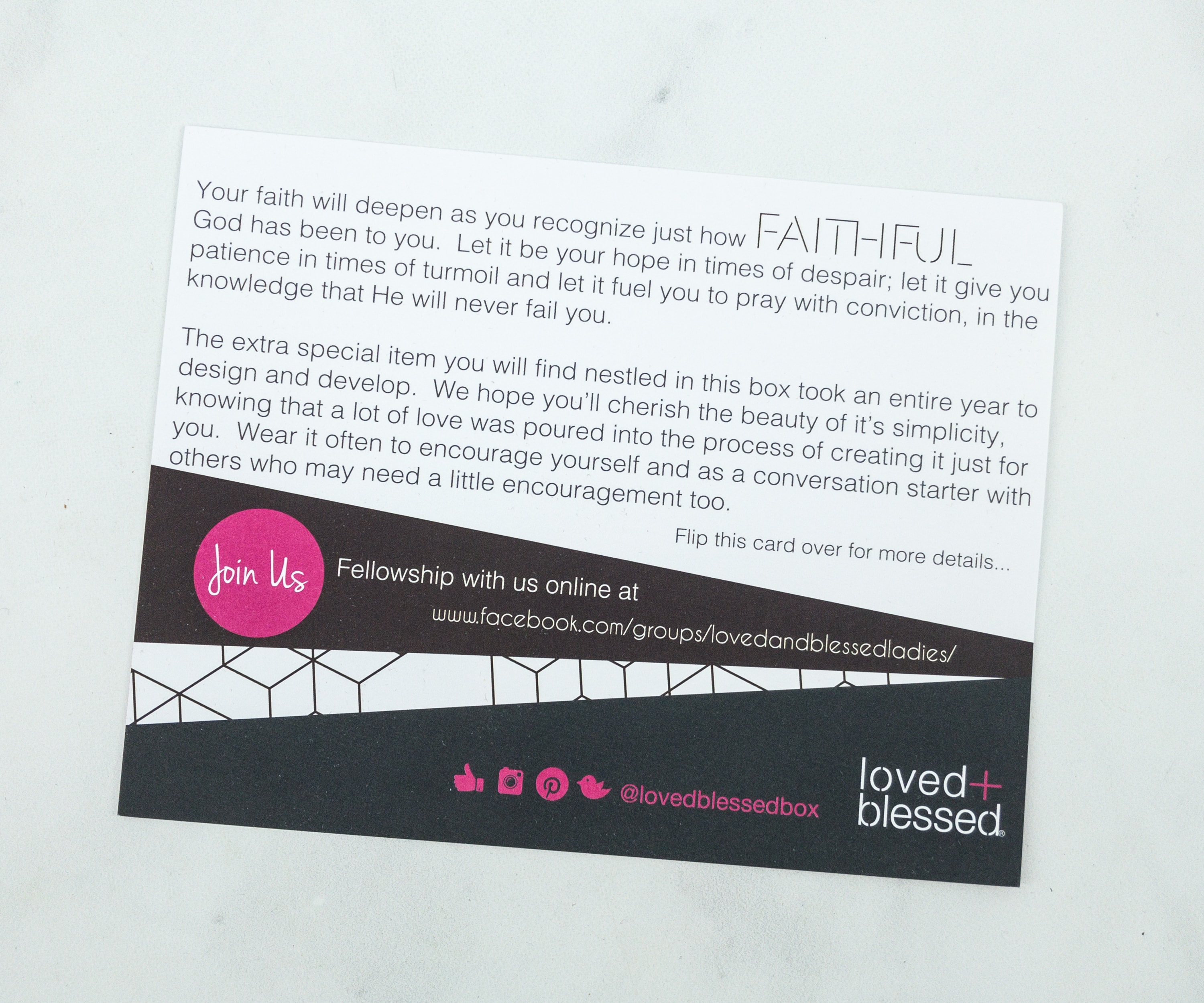 The theme card has some nice things to say about the box and this month's theme.
Also, the box supports Union Rescue Mission.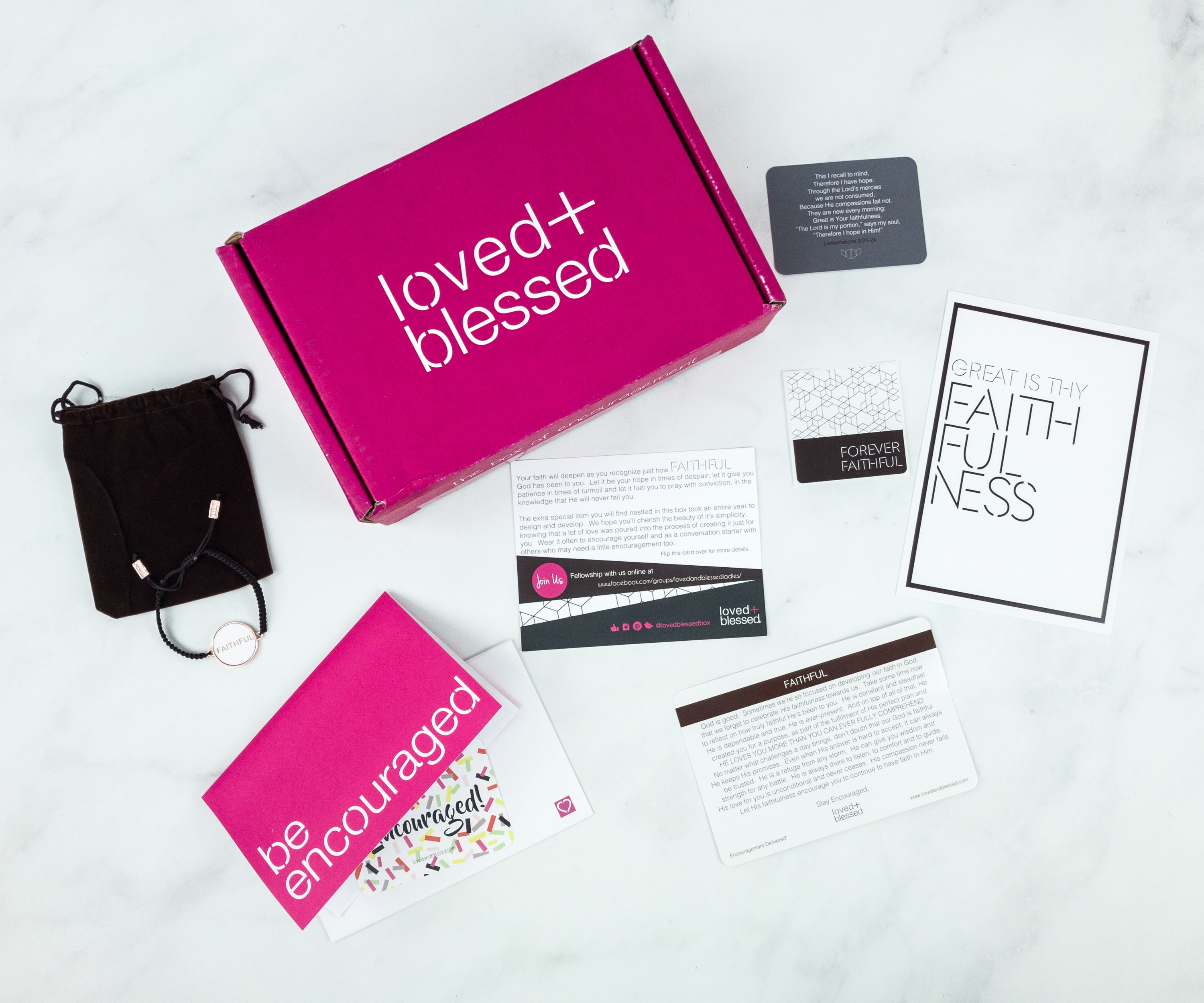 Everything in the January 2019 box!
You can read the blog, download the monthly workbook, and find other encouraging resources!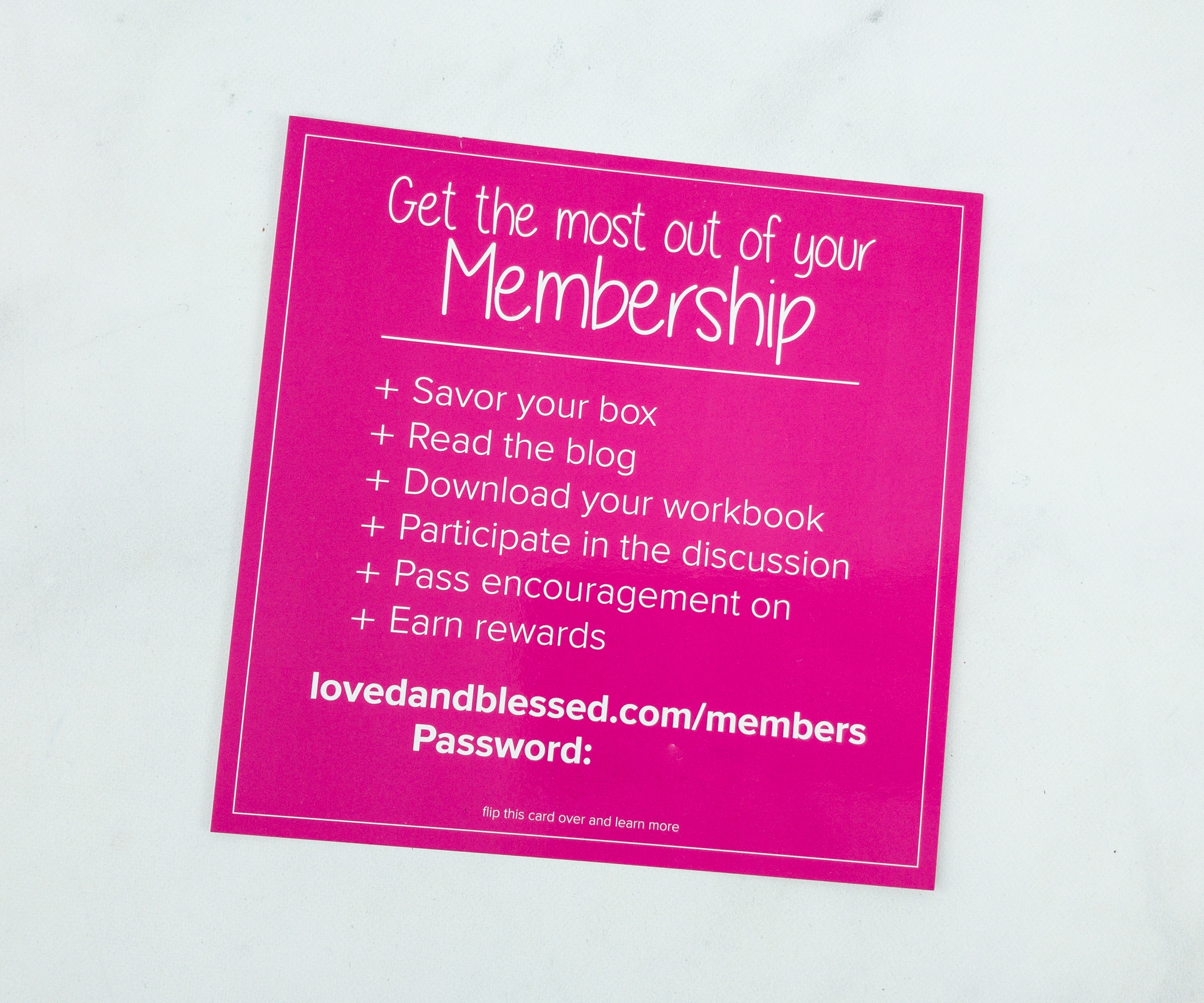 You can also get the most of your membership by visiting the box's website.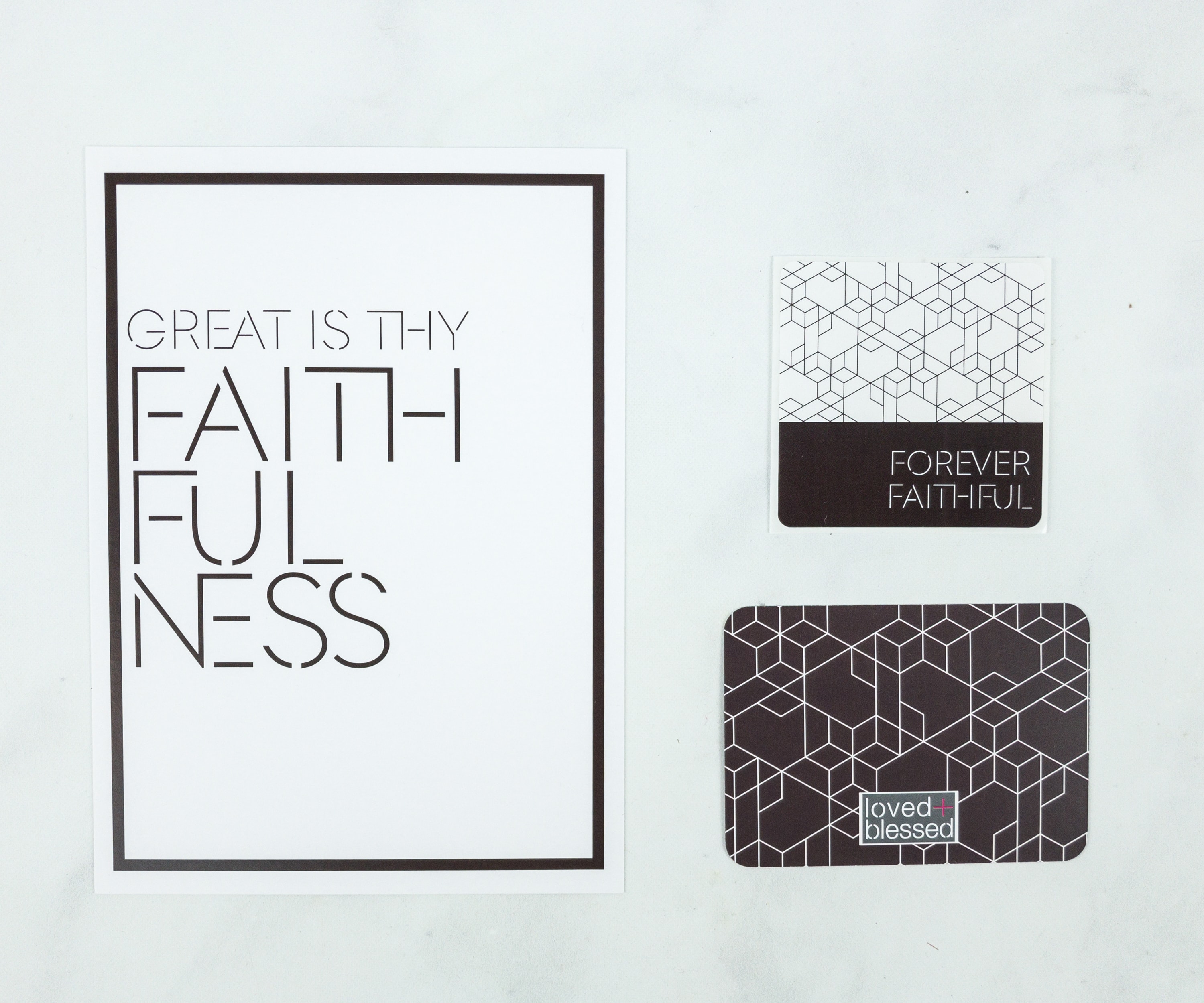 Each month, the box includes some stickers, mini poster, and a scripture card.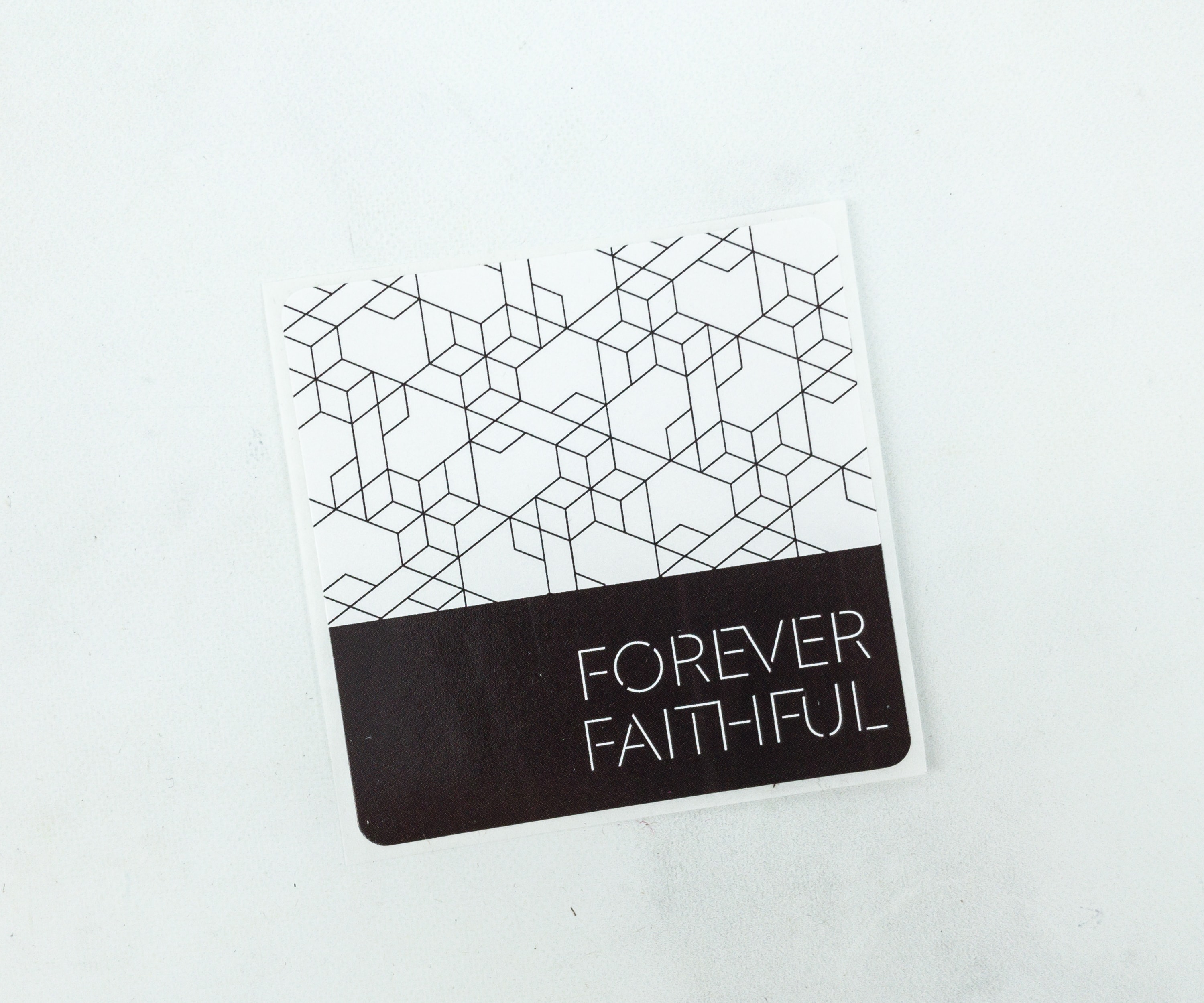 Sticker. I love the simple and minimal design and colors on all these special items. The sticker can be easily attached to most flat surfaces.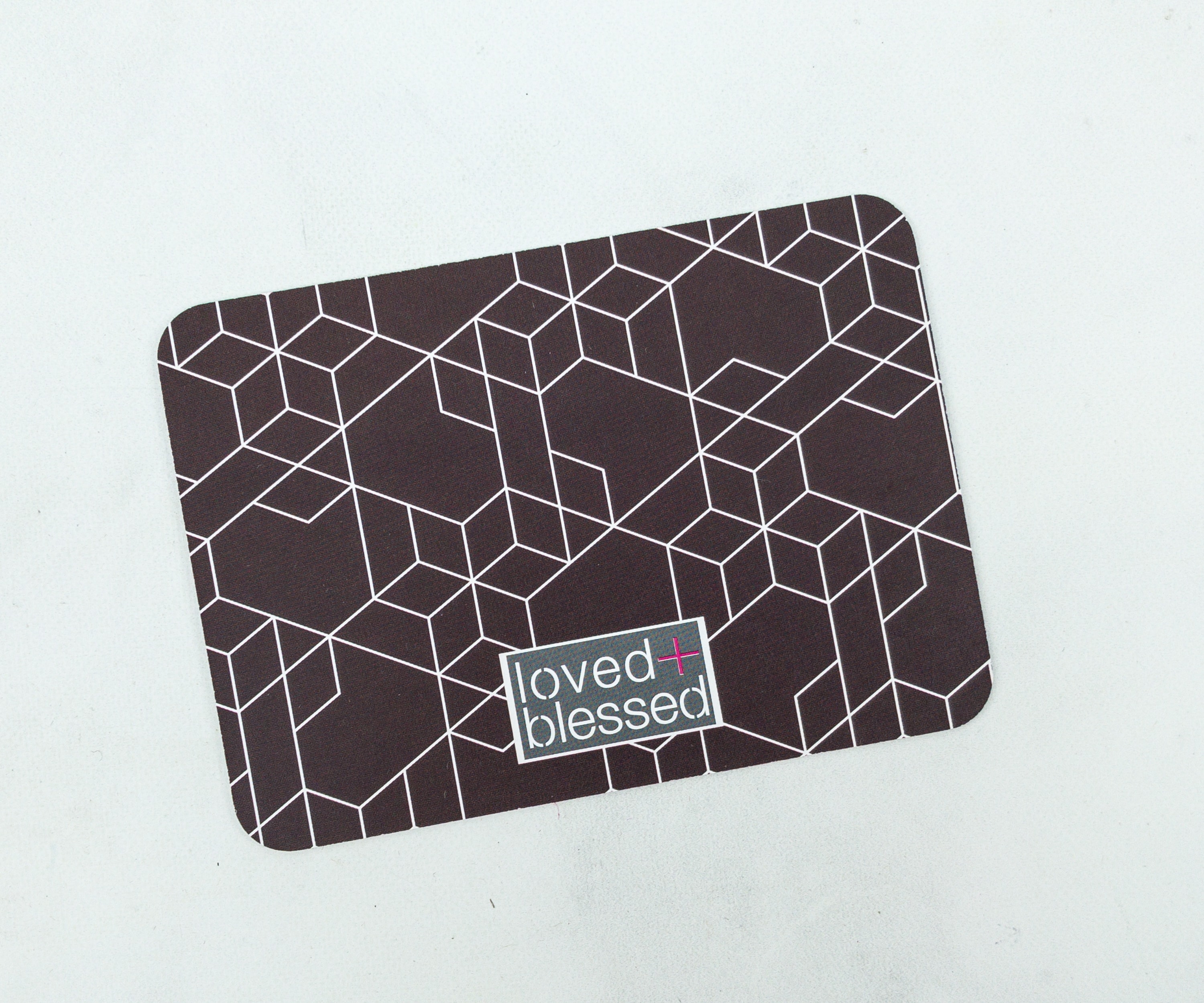 Scripture Card. The scripture card has almost the same design as the sticker, and it can be used as a pretty note card that you can send to a friend!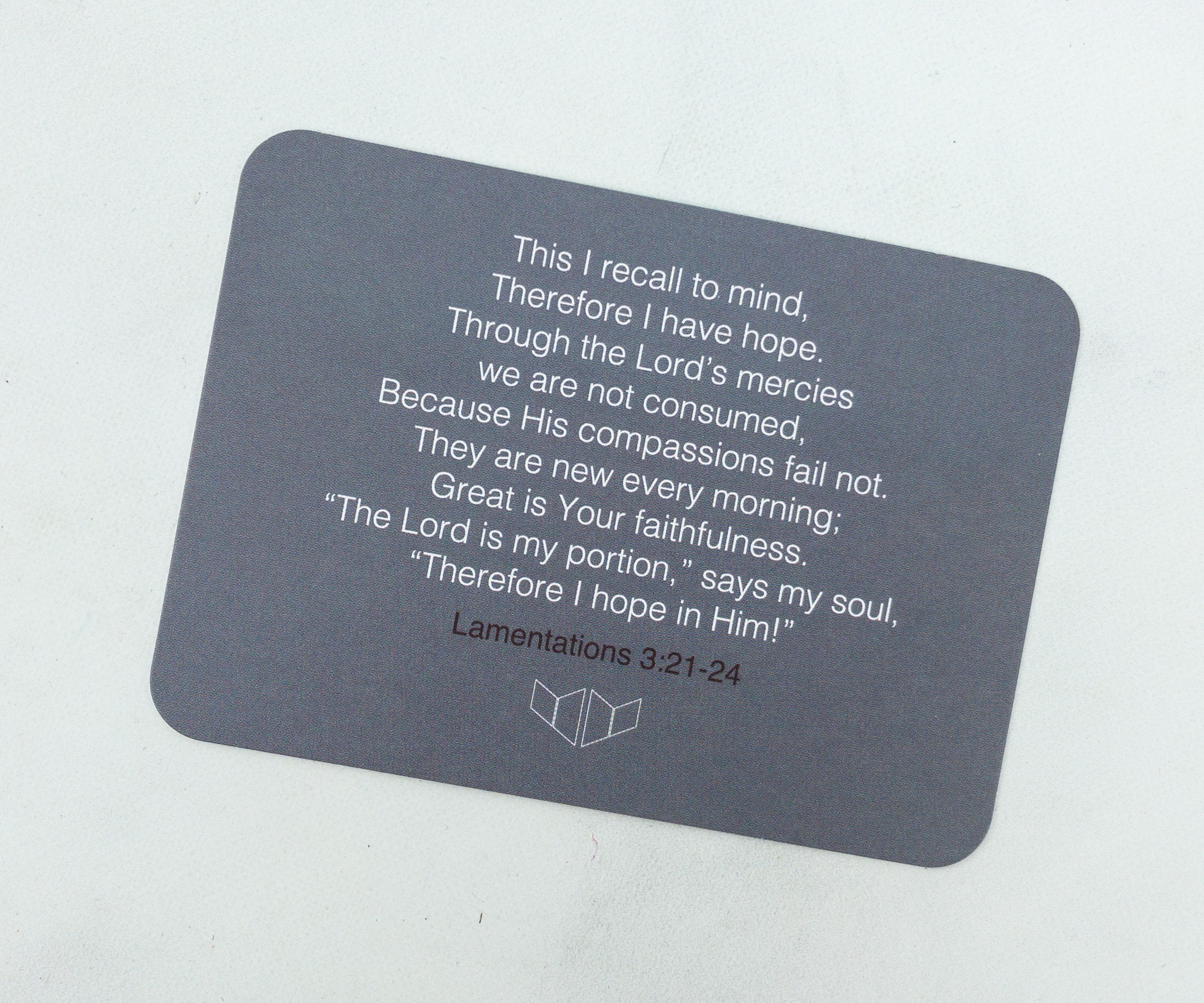 The scripture card also coincides with this month's theme, and at the back, includes scripture from the book of Lamentations.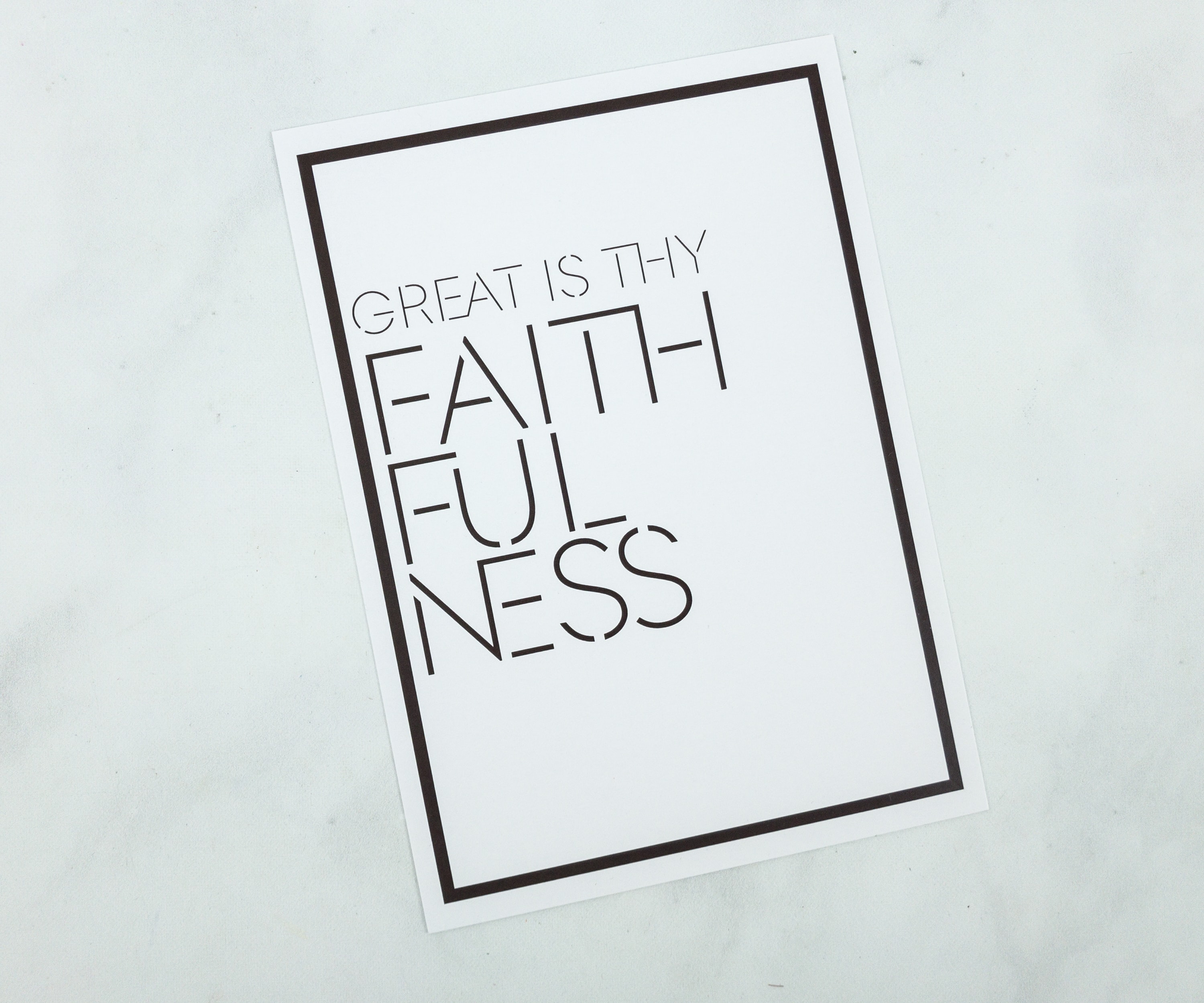 Mini Poster. The mini poster this month shows how "Great is thy FAITHFULNESS." Like the previous ones, you can have this one framed and it will look good standing on a bedside cabinet, or up a wall.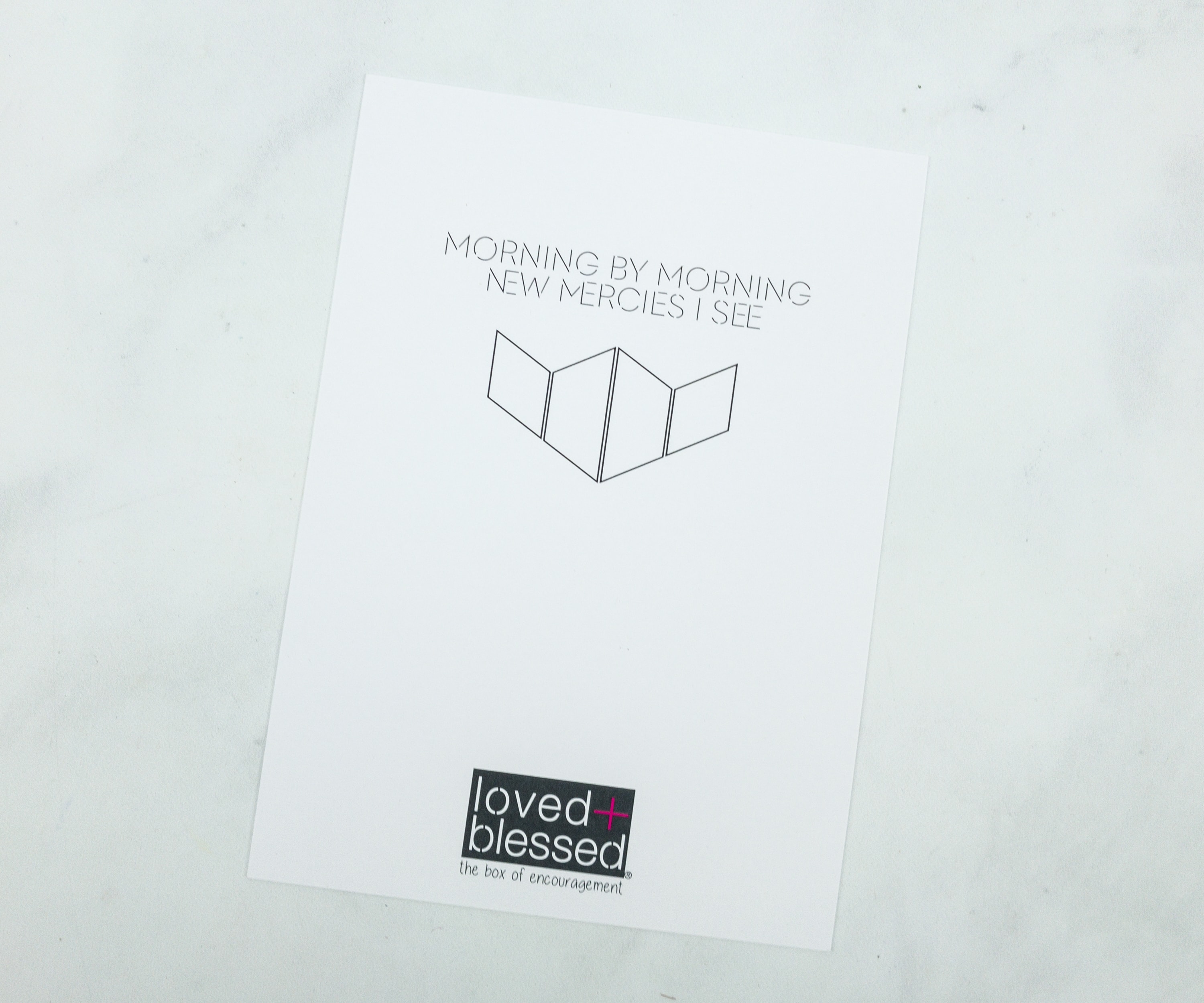 The back of the mini-poster has a fun quote too!
Morning by morning new mercies I see.
If you're regular readers of our reviews, you'll know that Vicky normally reviews this box – we've been receiving it here and shuttling it home – our family is recovering from Hurricane Michael. Vicky said this quote really touched her.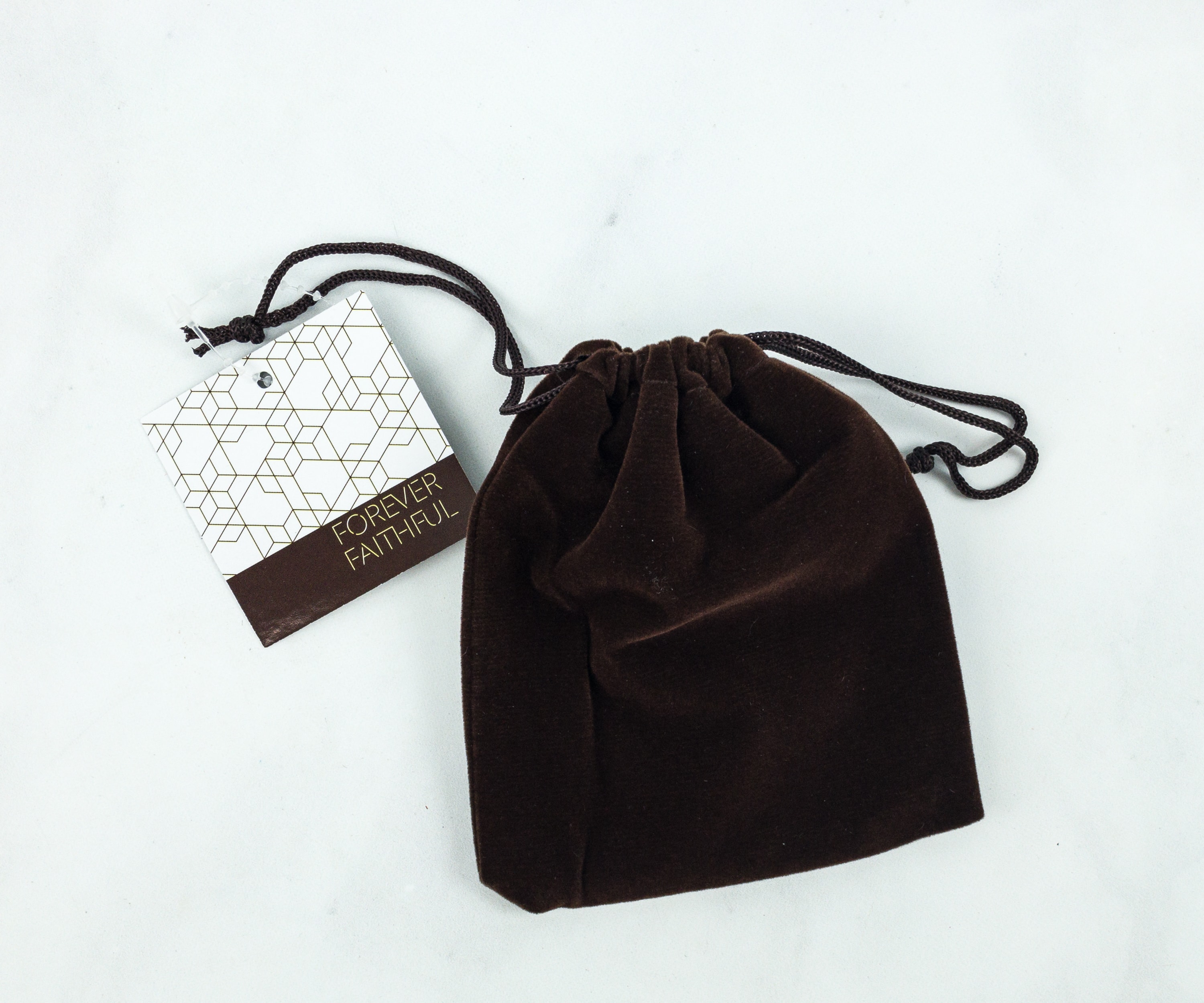 Faithful Bracelet. For this month, I got an accessory enclosed in a beautiful pouch.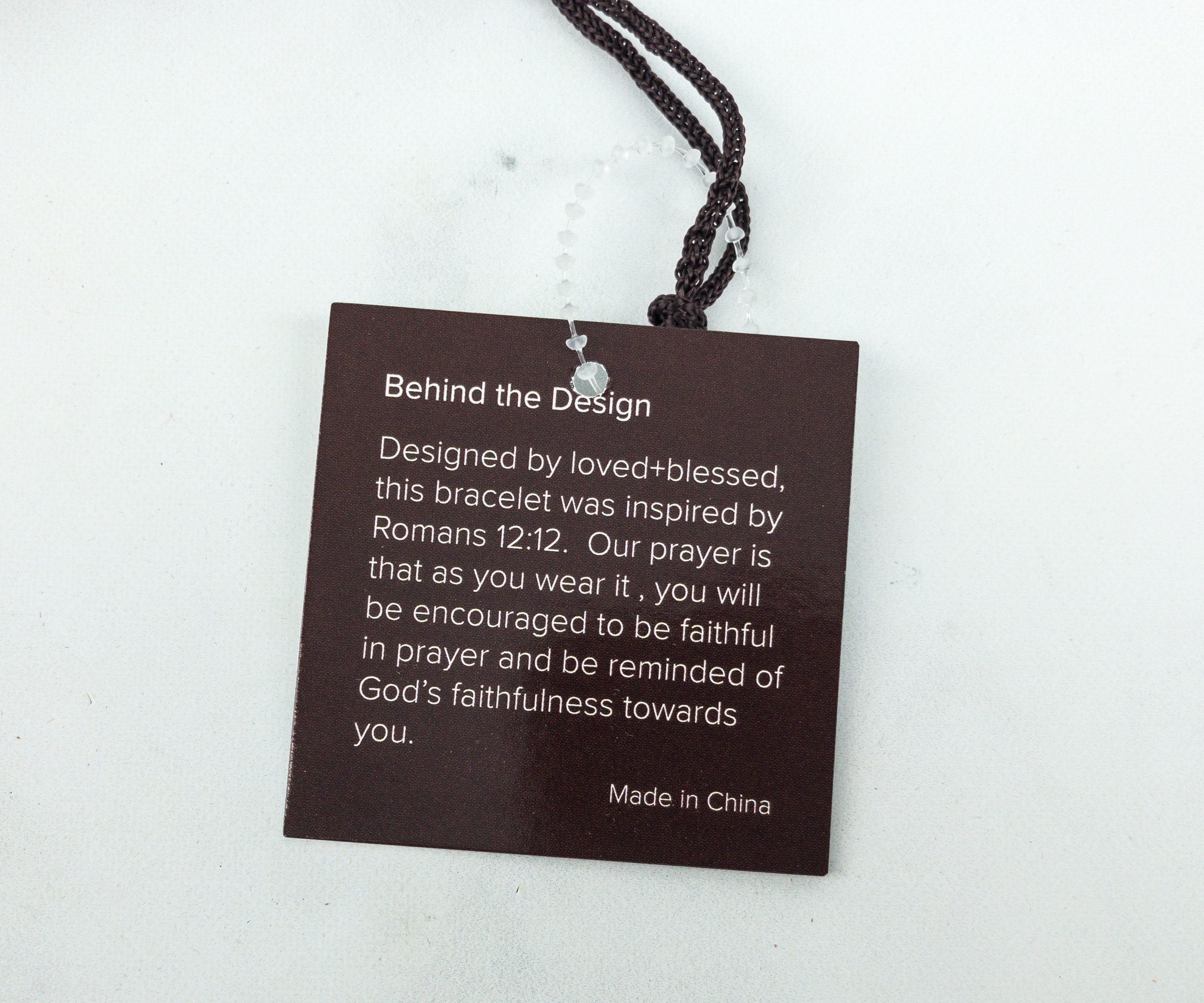 The bracelet is inspired by Romans 12:12. Also, while wearing it, you can whisper a prayer that will help you to be encouraged to be faithful in prayer and be reminded by God's faithfulness to you.
The beautiful bracelet can be easily slid to adjust and has a pretty charm that spells out the word "FAITHFUL."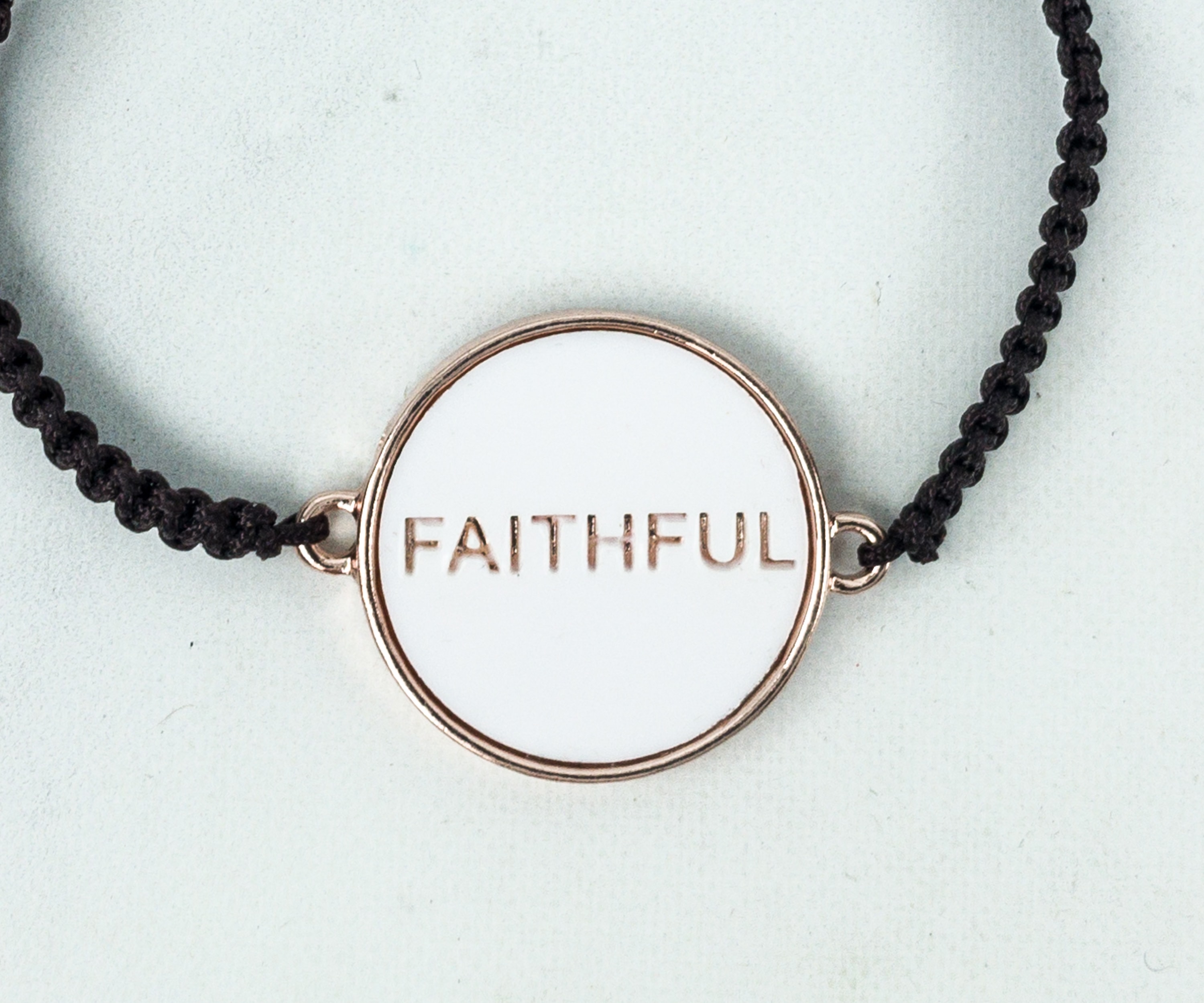 Vicky says – I love how this bracelet will always remind me to stay faithful to God and believe in Him always.
This little heart print is so adorable.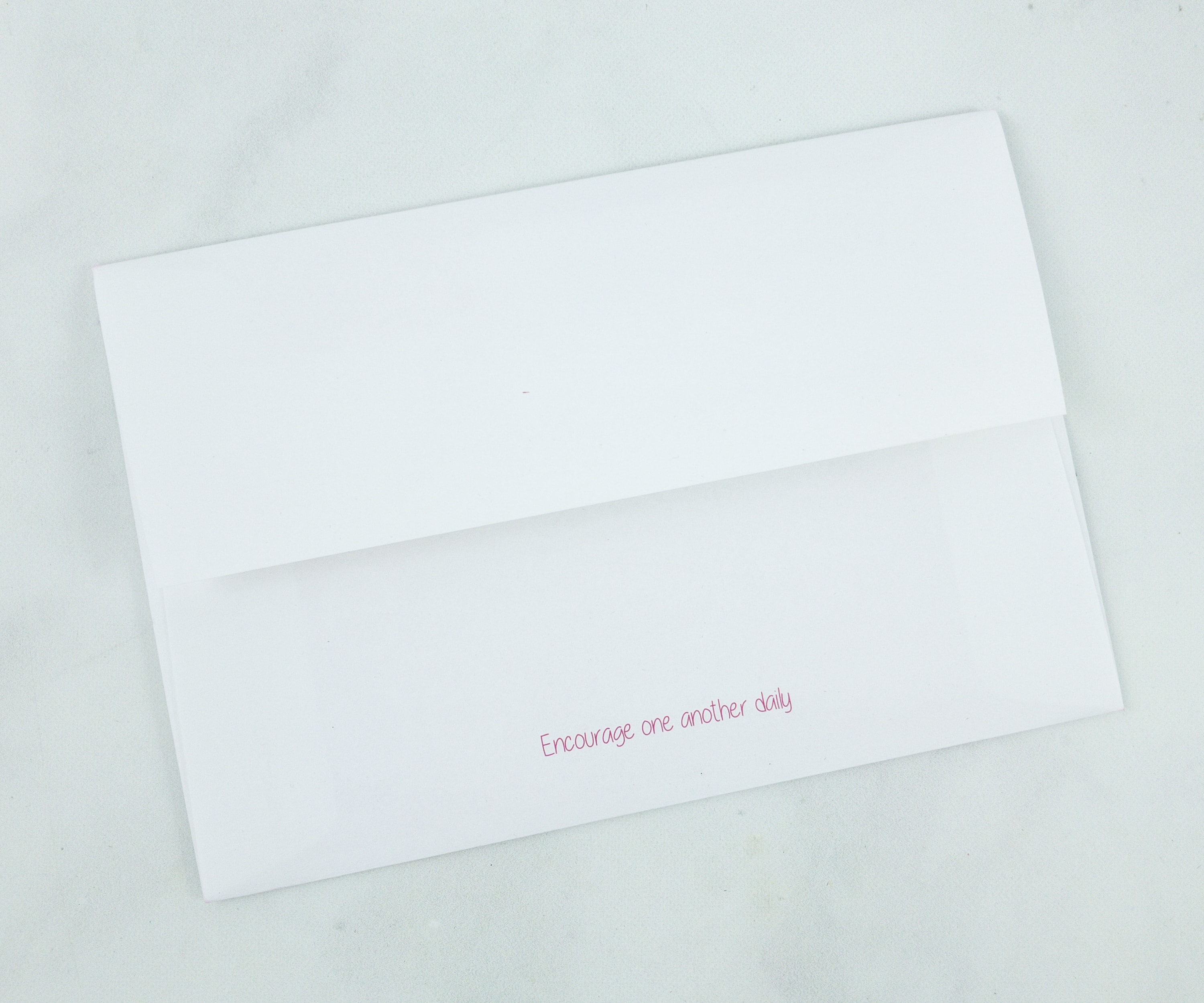 And this envelope also reminds us to encourage one another each passing day.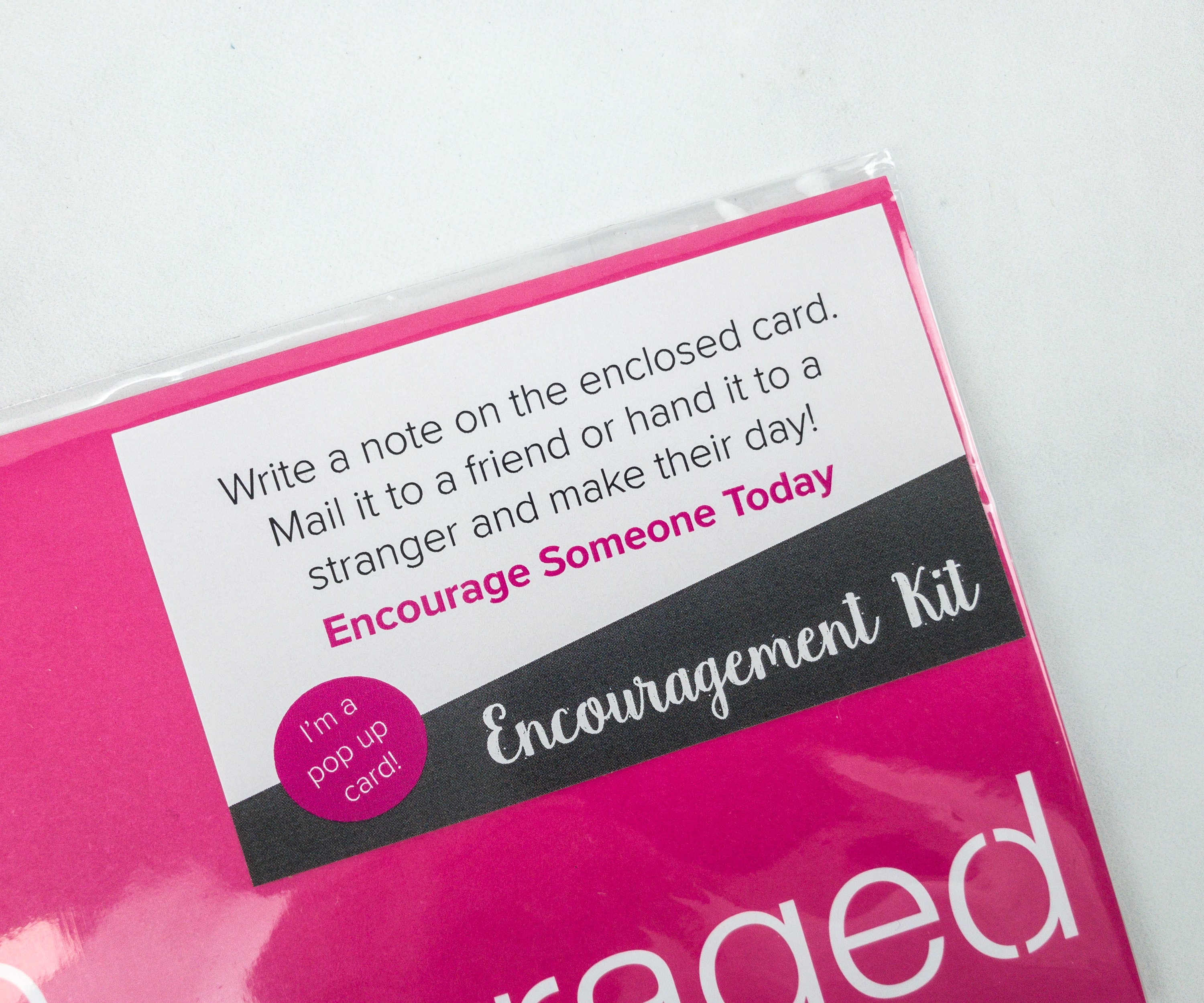 Encouragement Kit. Every box from Loved+Blessed contains an encouragement kit that you can make yourself or you can pass along to friends or loved ones.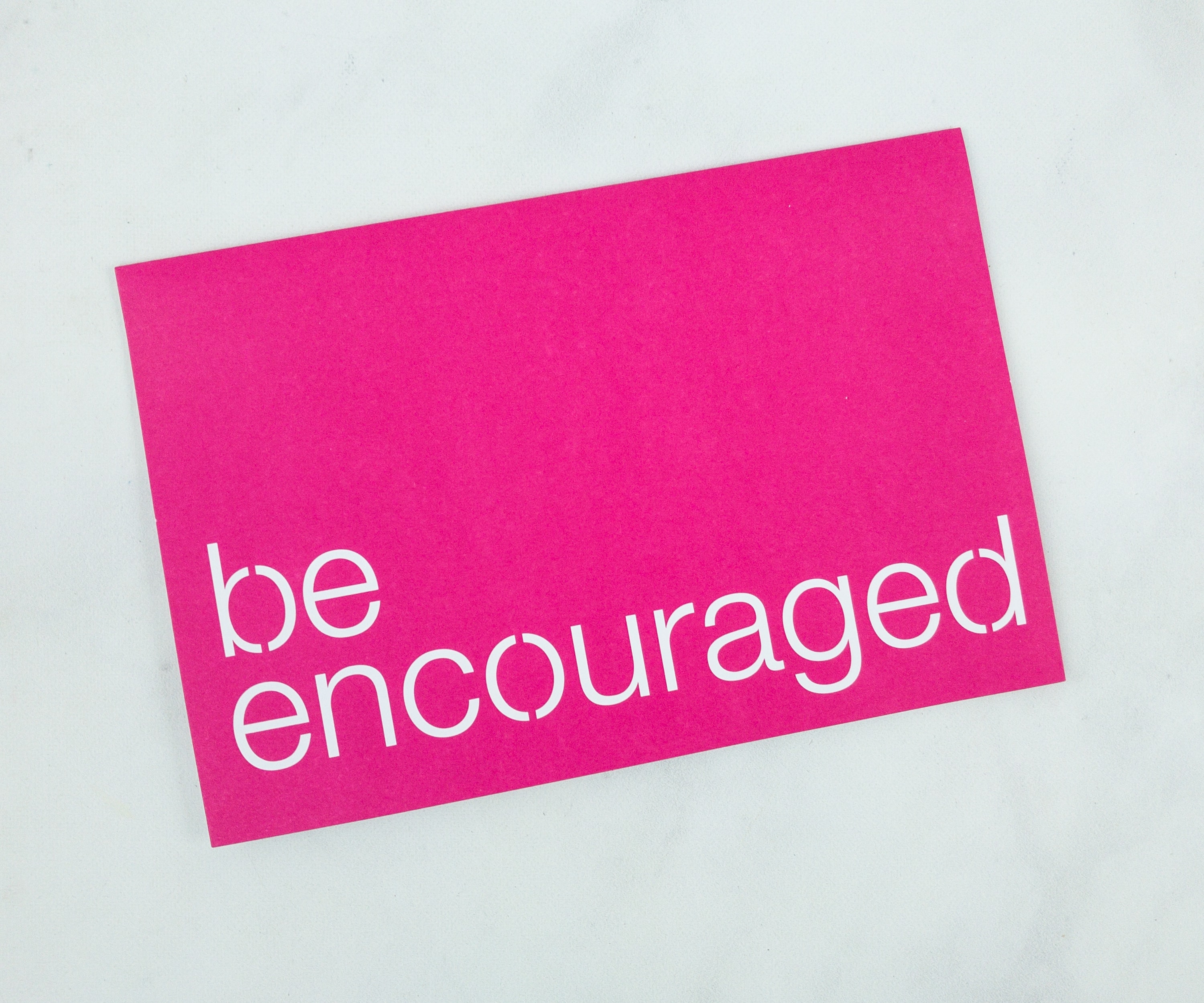 The kit can help inspire or motivate you, or the person you want to pass it on to.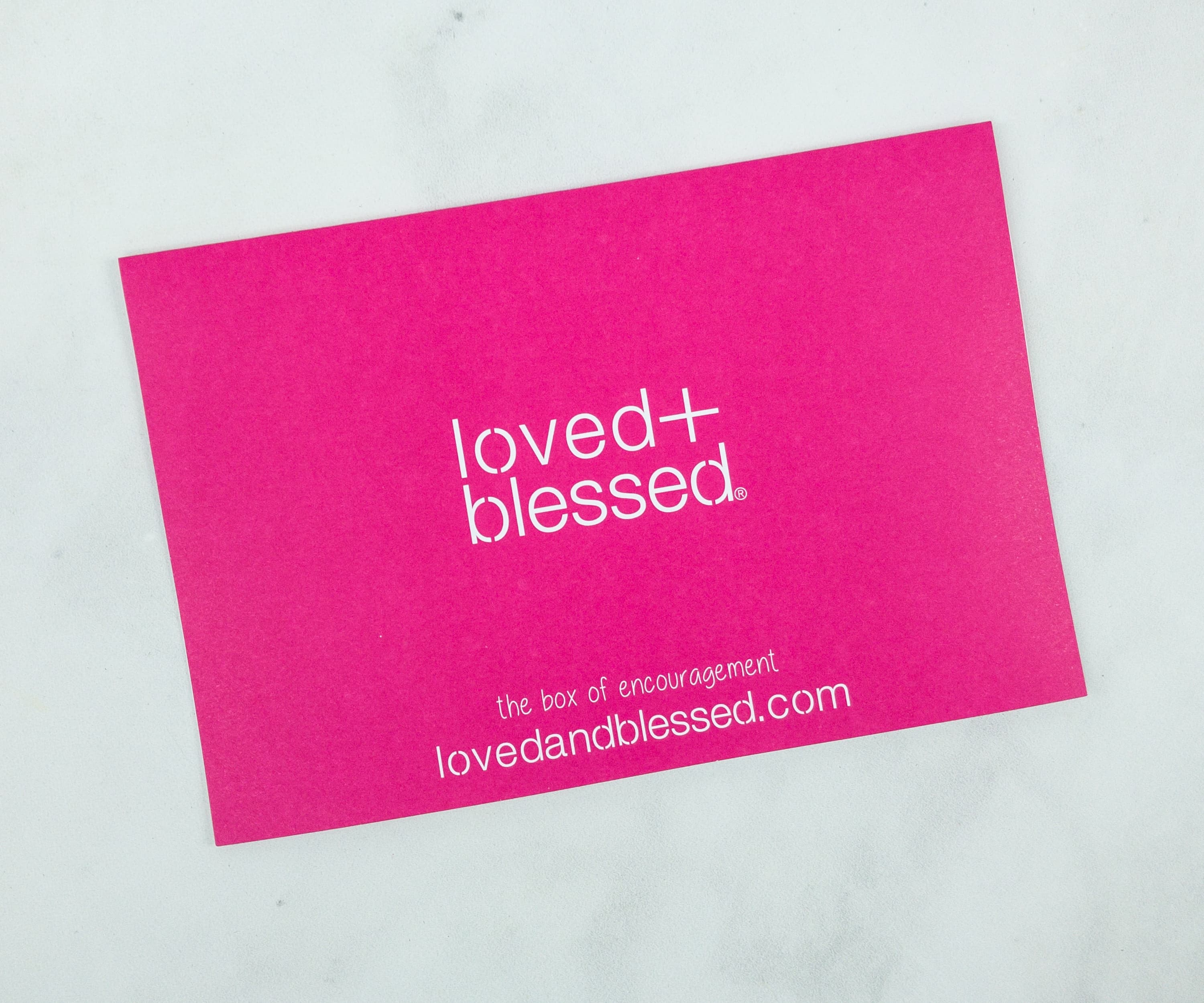 It will make them feel truly Loved + Blessed!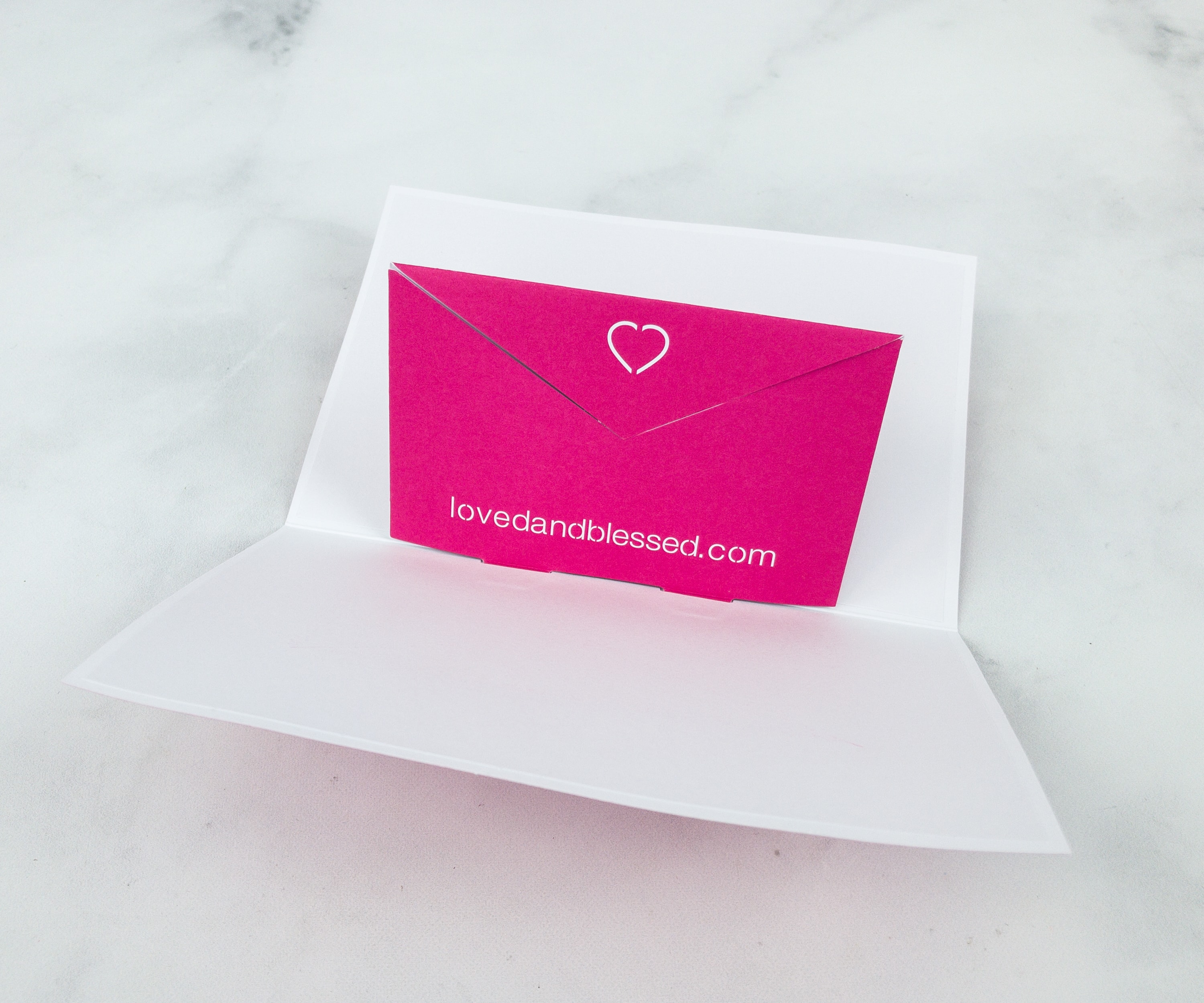 Inside is a lovely pink envelope.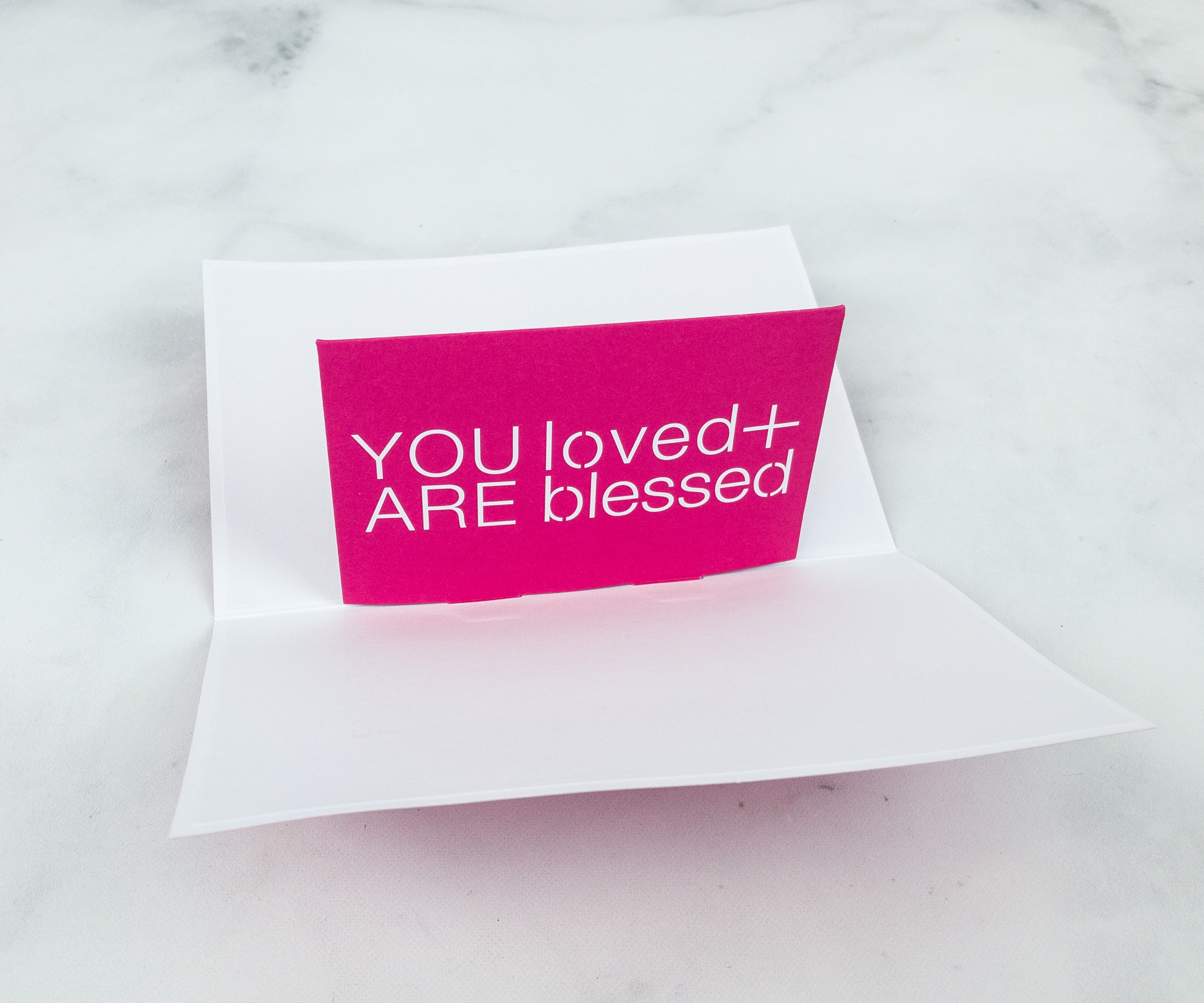 And the message is truly encouraging!
There's also a notecard inside!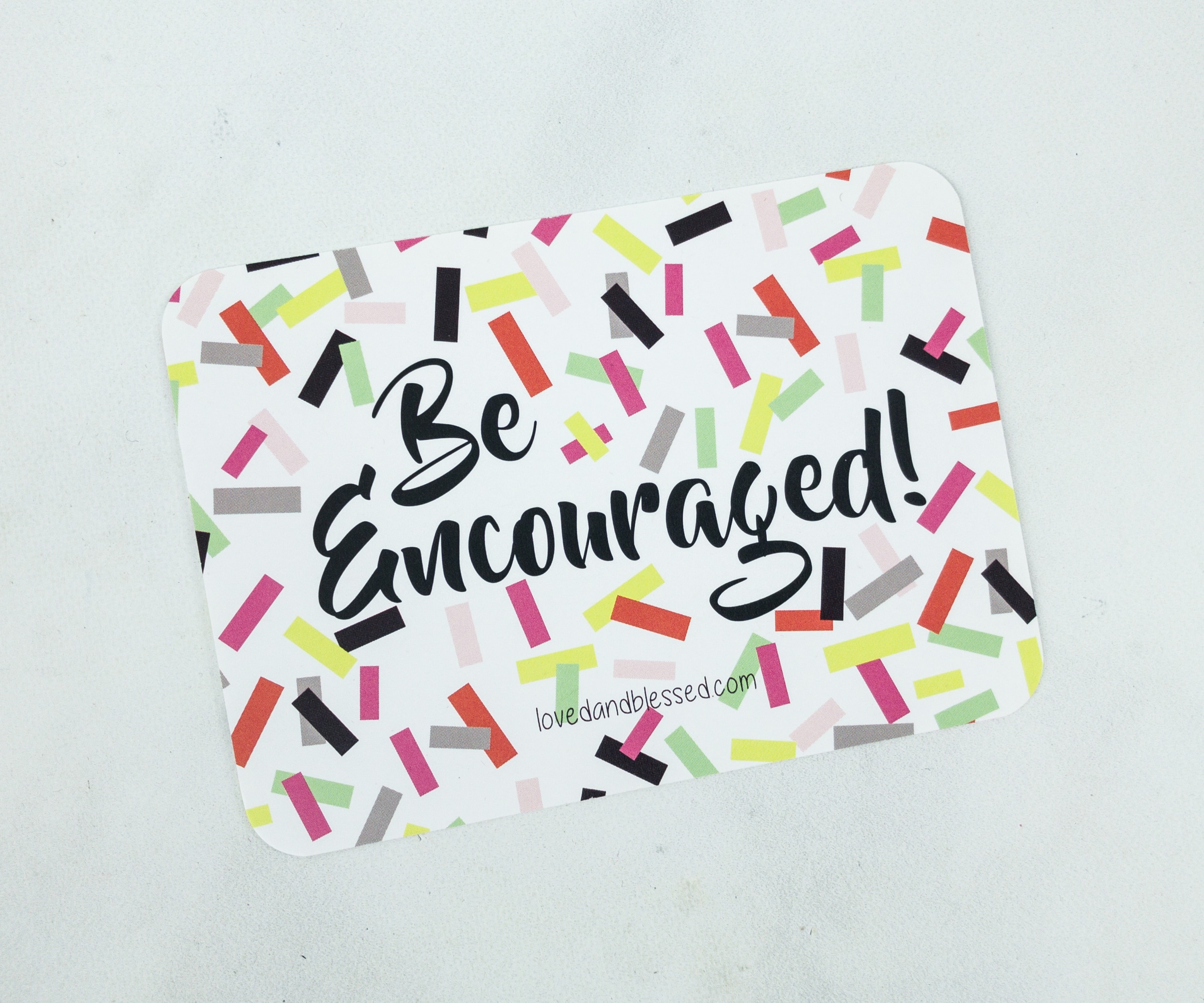 It looks festive with all that confetti design!
There's a blank space where you can write your personal special note.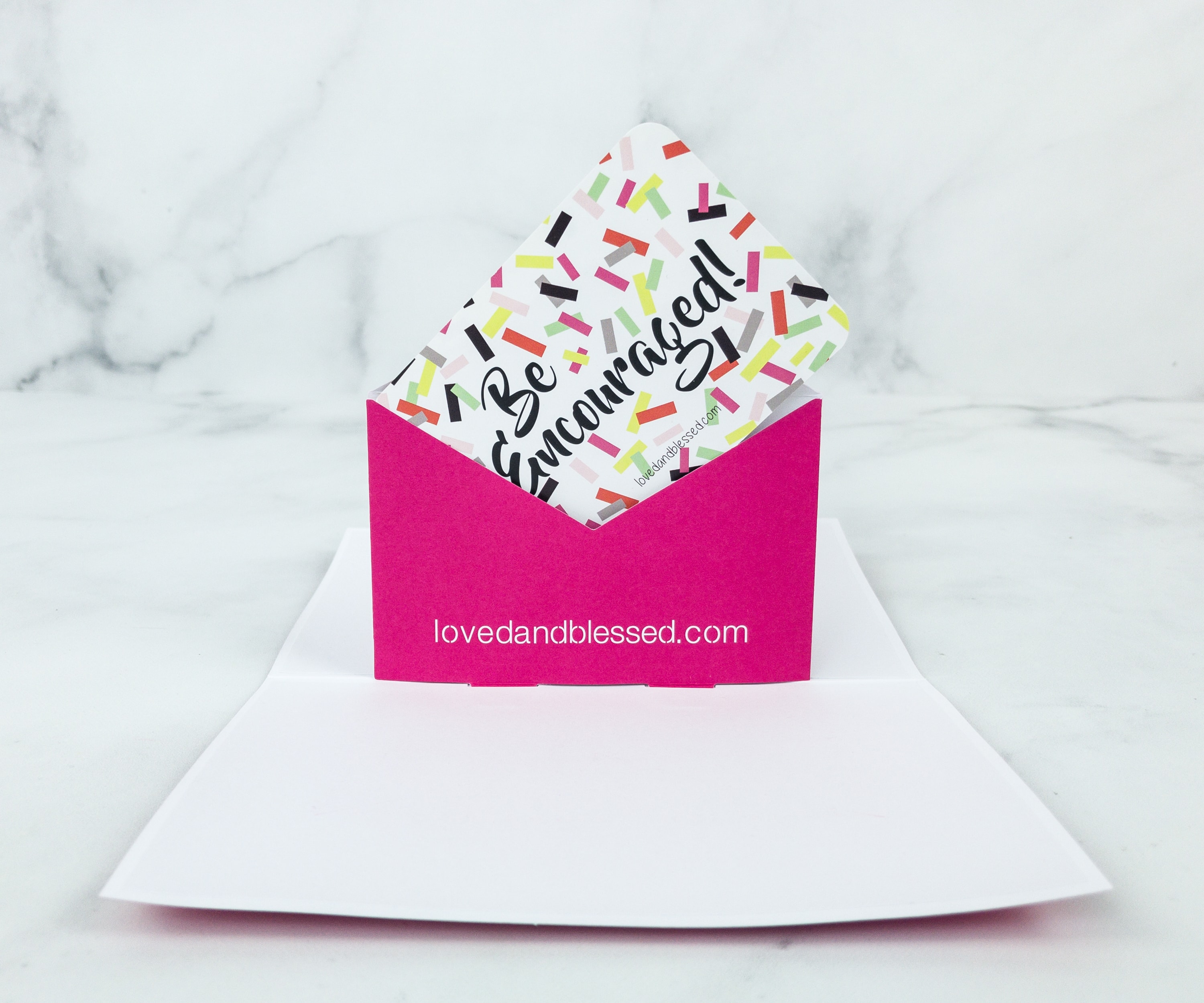 The card is really pretty, and whoever receives it will truly feel warmth in their hearts. What an inventive design!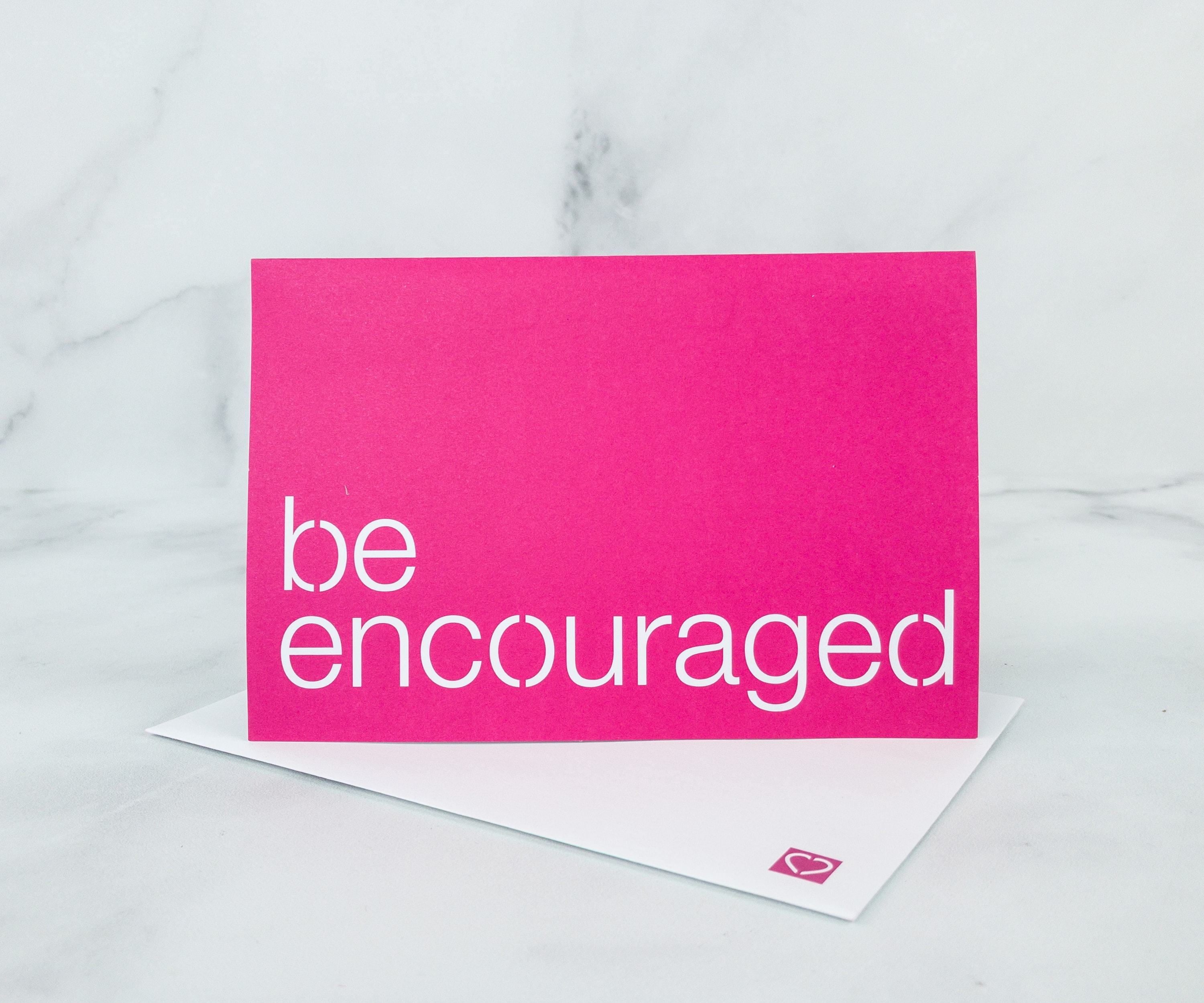 The card can also stand on its own, so it can also be displayed on your desk to also encourage you!
Love + Blessed is one great subscription that helps motivate and encourage people, and this month, they relayed a really important message to everyone, which is to keep the faith. Sometimes, life's hardships can make you give up and feel weak but keeping that faith, and that faith in prayer, is really a big help to get you going, and it shows how God is true to his promises. This is really an inspiring kit that is really inspiring our family!
What did you think of Loved + Blessed this month?