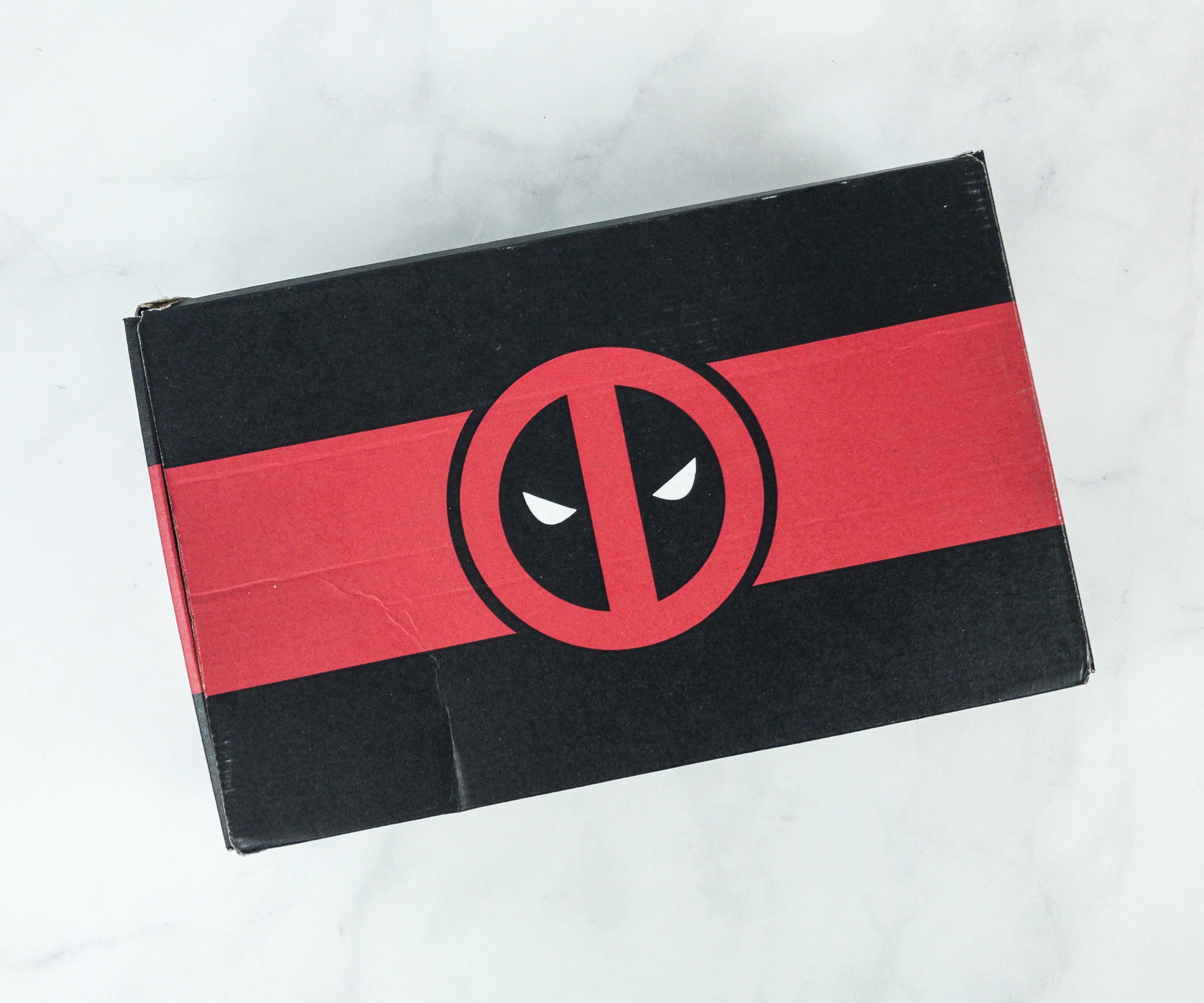 Deadpool Club Merc is a quarterly subscription of all things Deadpool. The box costs $34.99 each quarter, plus shipping and handling. Every quarter you'll get a box full of original and official Deadpool merchandise that contains 4 to 5 items in black and red, and that includes stickers, shirts, and collectibles that you won't find anywhere else.
DEAL: Save 15% on any subscription when you use this link and coupon code HELLOSUBSCRIPTION15.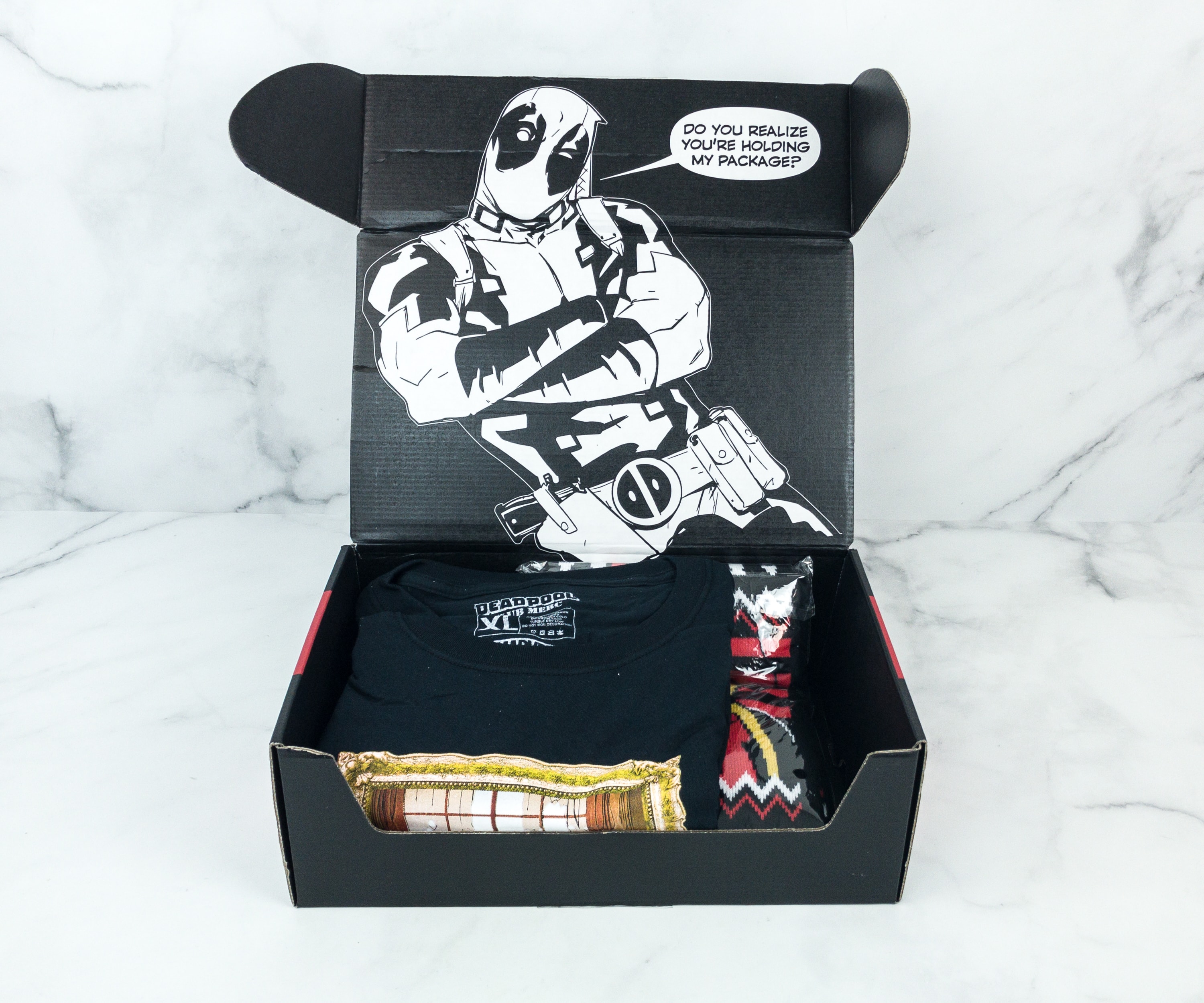 The box interior features Deadpool in a comic book-like illustration.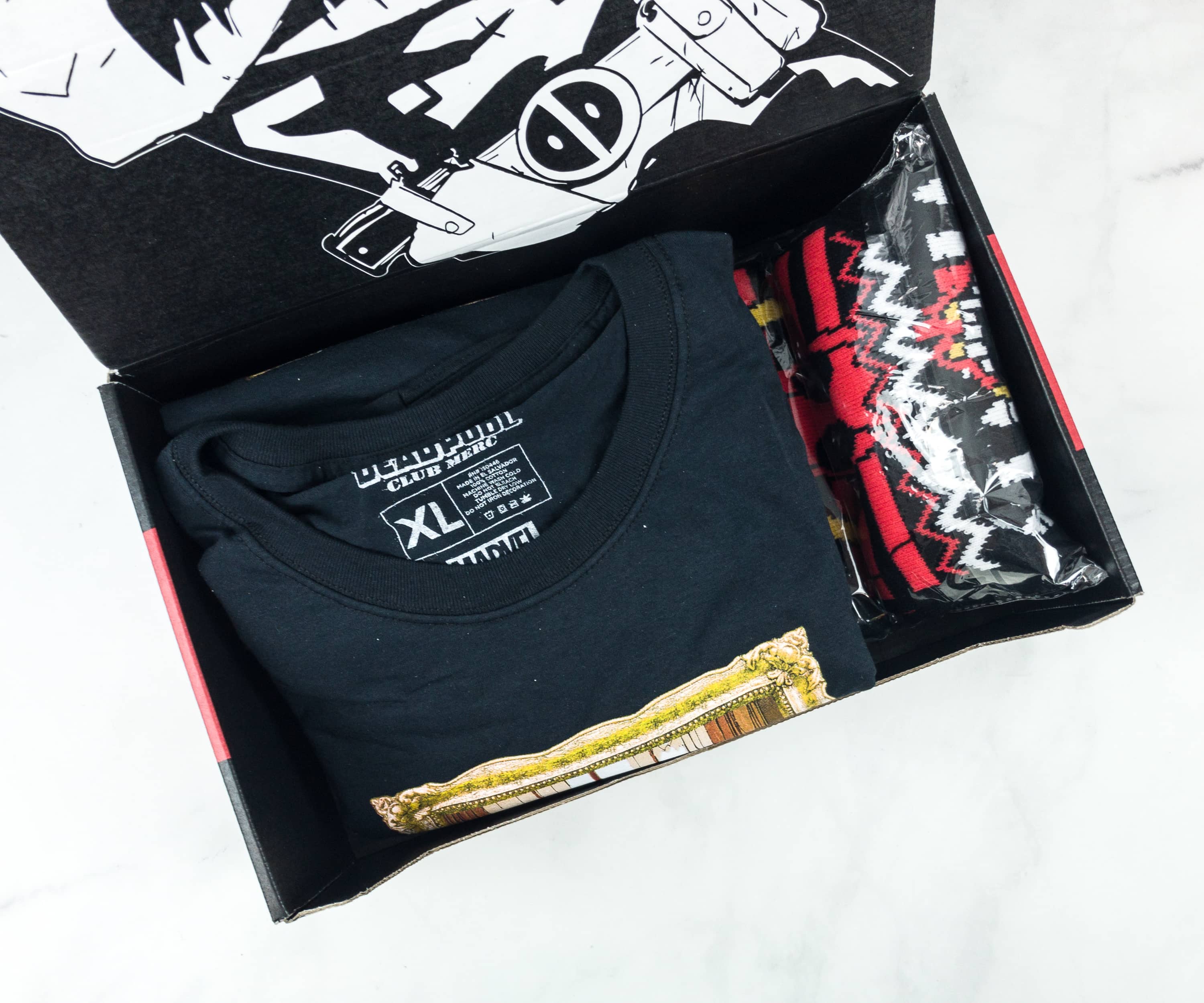 The merchandise is packed neatly and the box is full!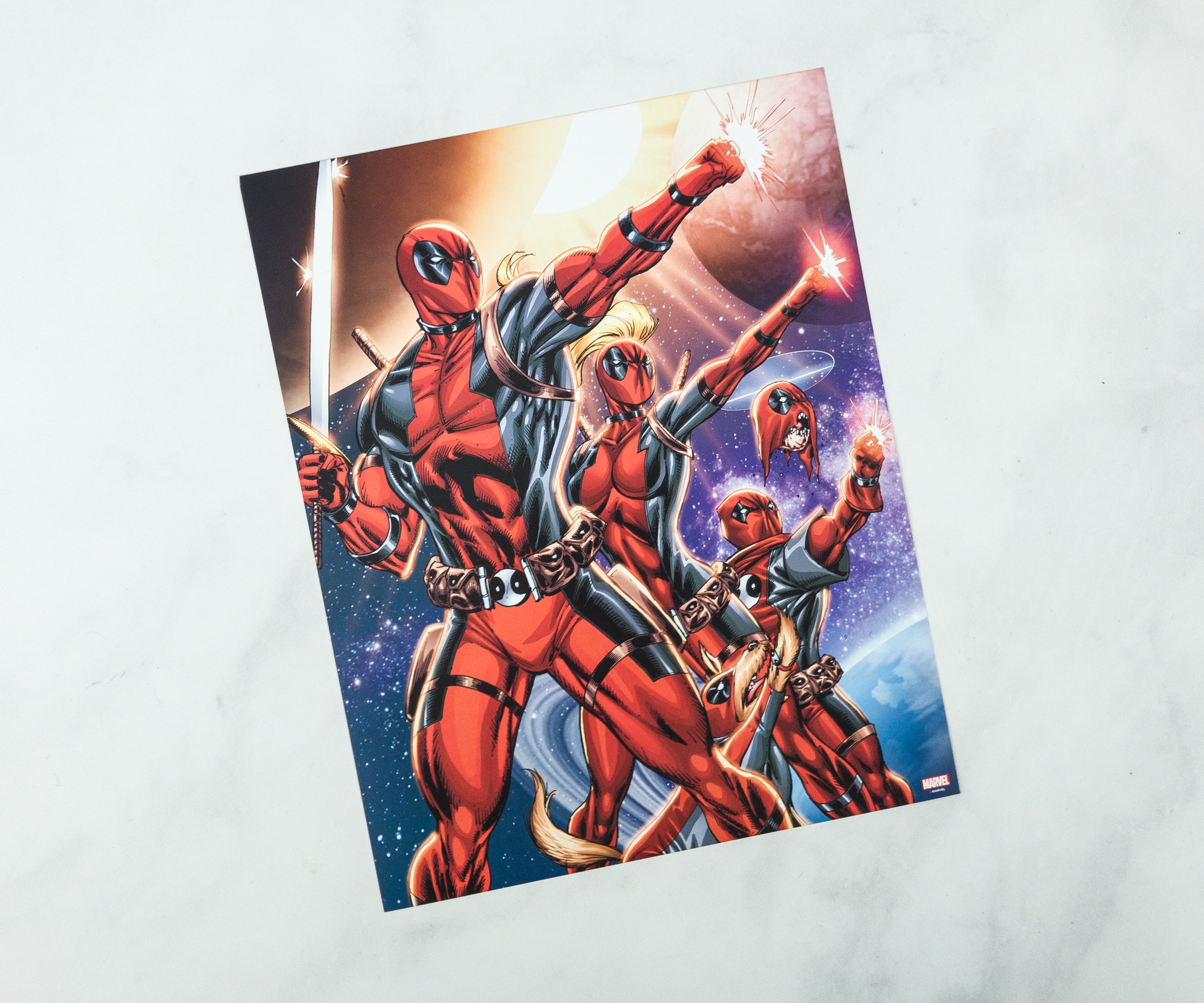 I got this cool poster featuring the Deadpool family from Deadpool Corps #11. The graphics are amazing!
The back of the poster lists all the items that you are going to get from this box, each with a description in Deadpool style.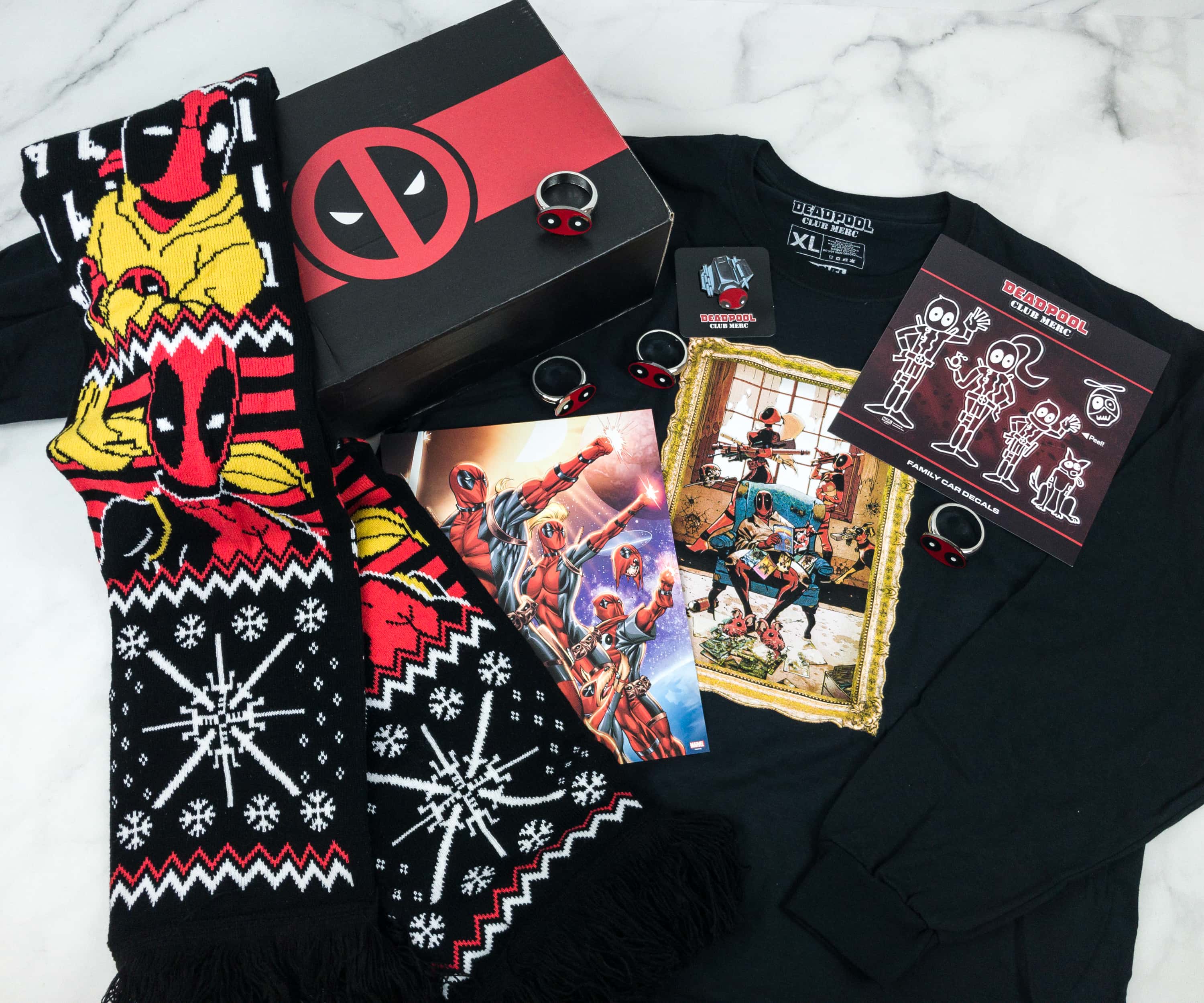 Everything in my box!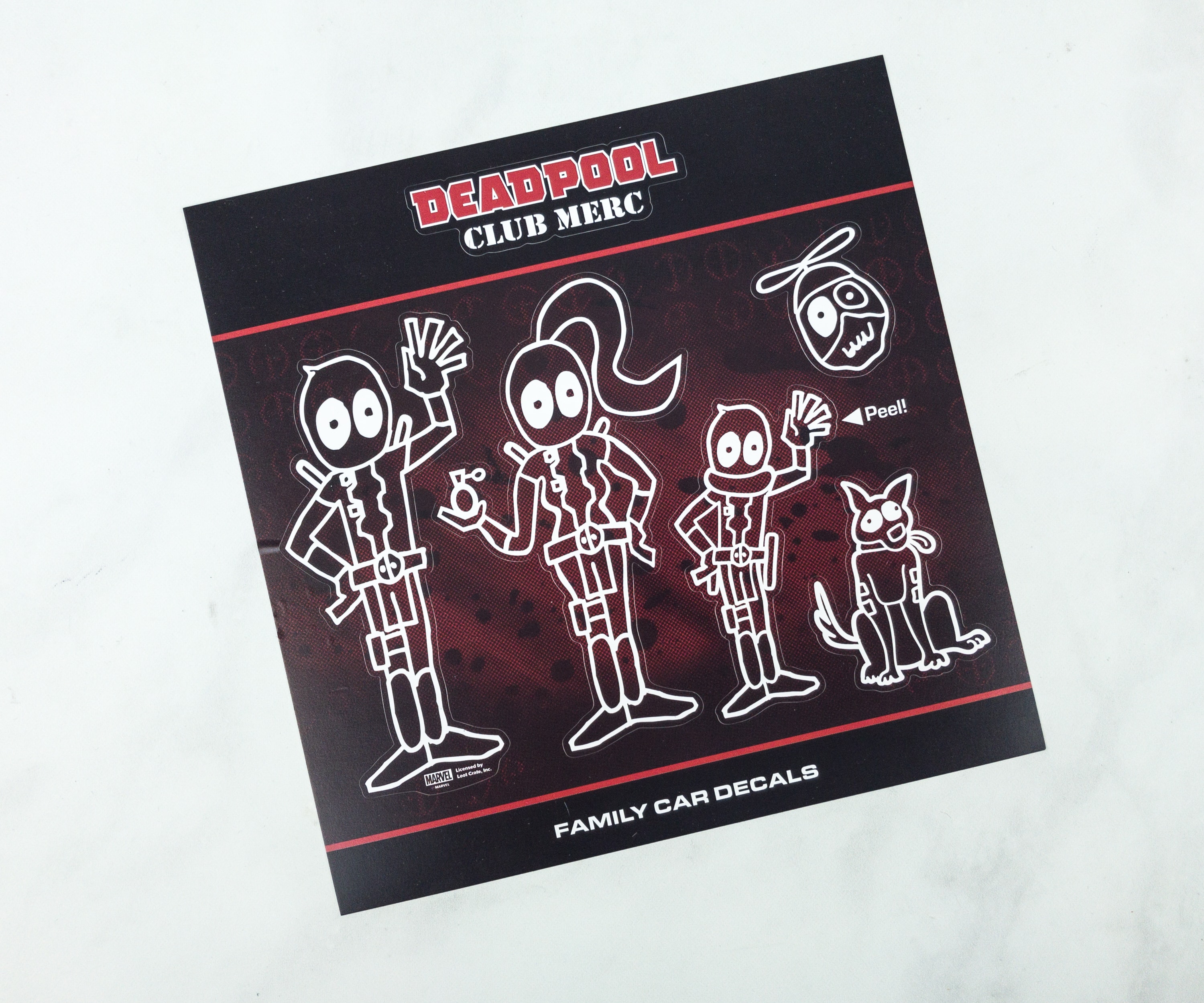 Deadpool Corps Stick Figure Family Decals. The decals are a set of stick figures featuring Deadpool, Lady Deadpool, Kidpool, Headpool, and Dogpool!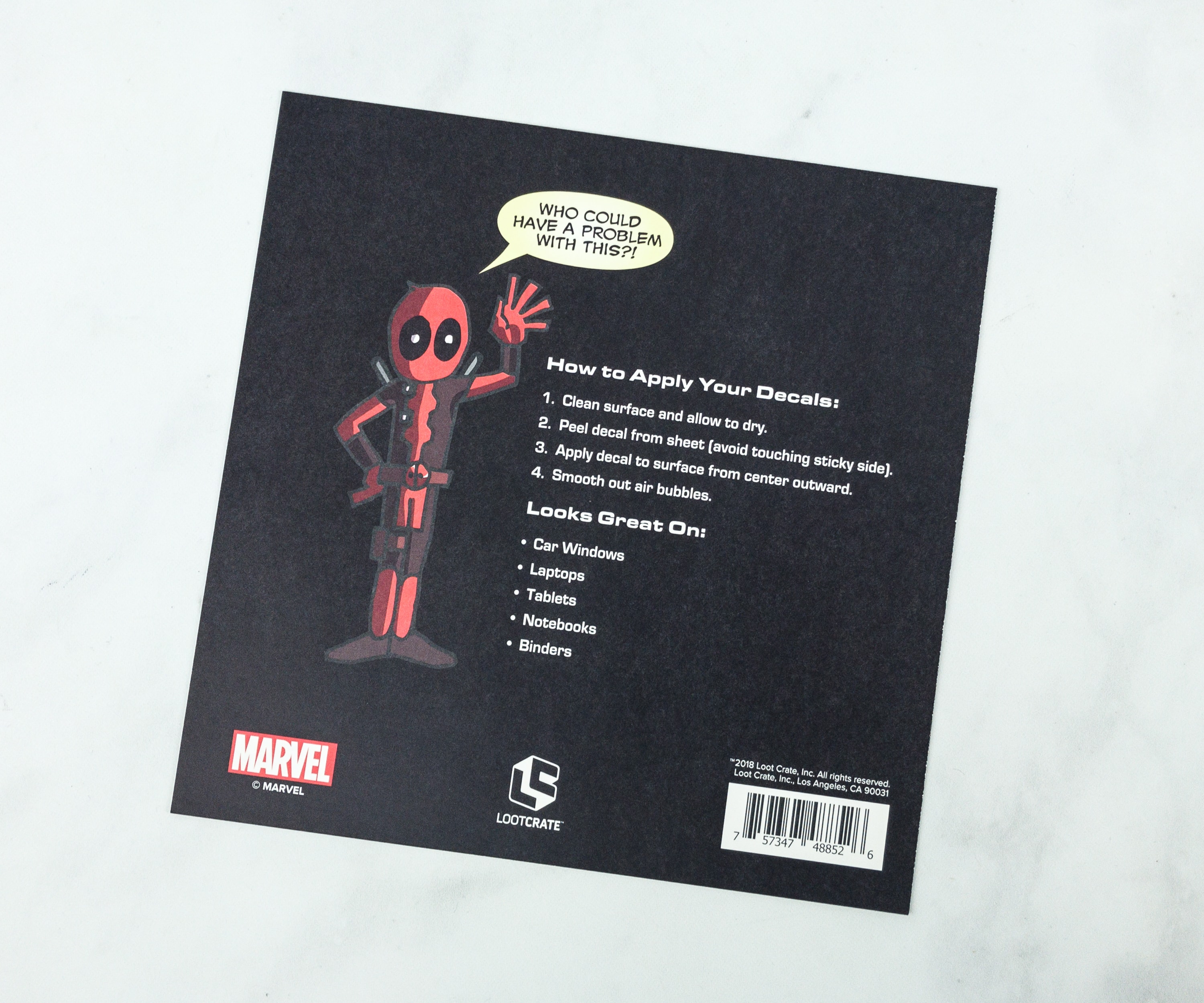 The decals also came with really useful instructions to effectively stick the decals may it be on your car windows, laptops, tablets, binders, or notebooks.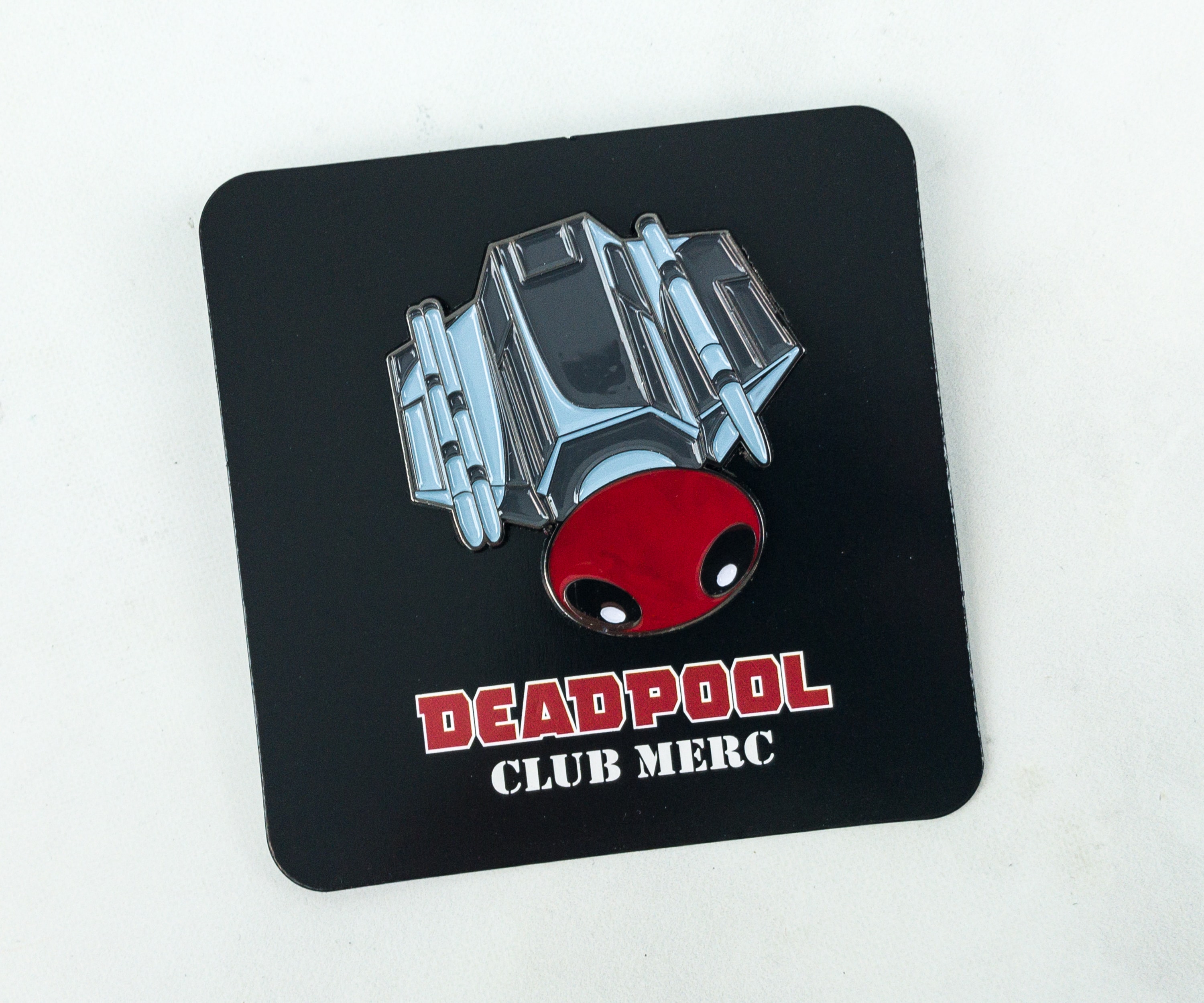 Deadpool Corps Ship Pin. For this month's pin, we got Deadpool's ship! Deadpool named it after his favorite actress, Bea Arthur.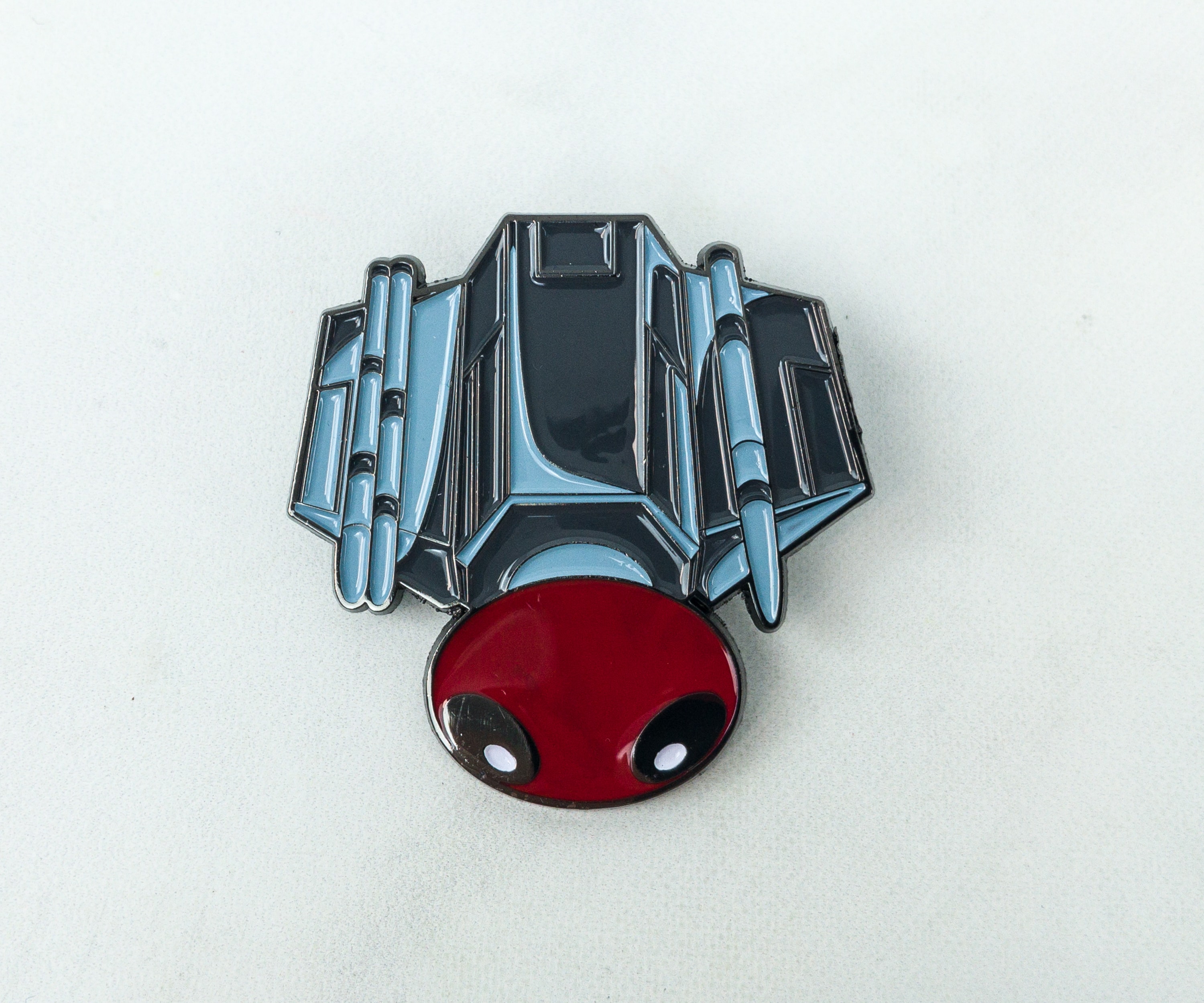 The ship was given to the corps to defeat the Awareness, and it was flown by Lady Deadpool to recruit various versions of Deadpool to join a resistance against the evil versions of him. It was destroyed after the attack of the evil versions, and also costs Lady Deadpool's life.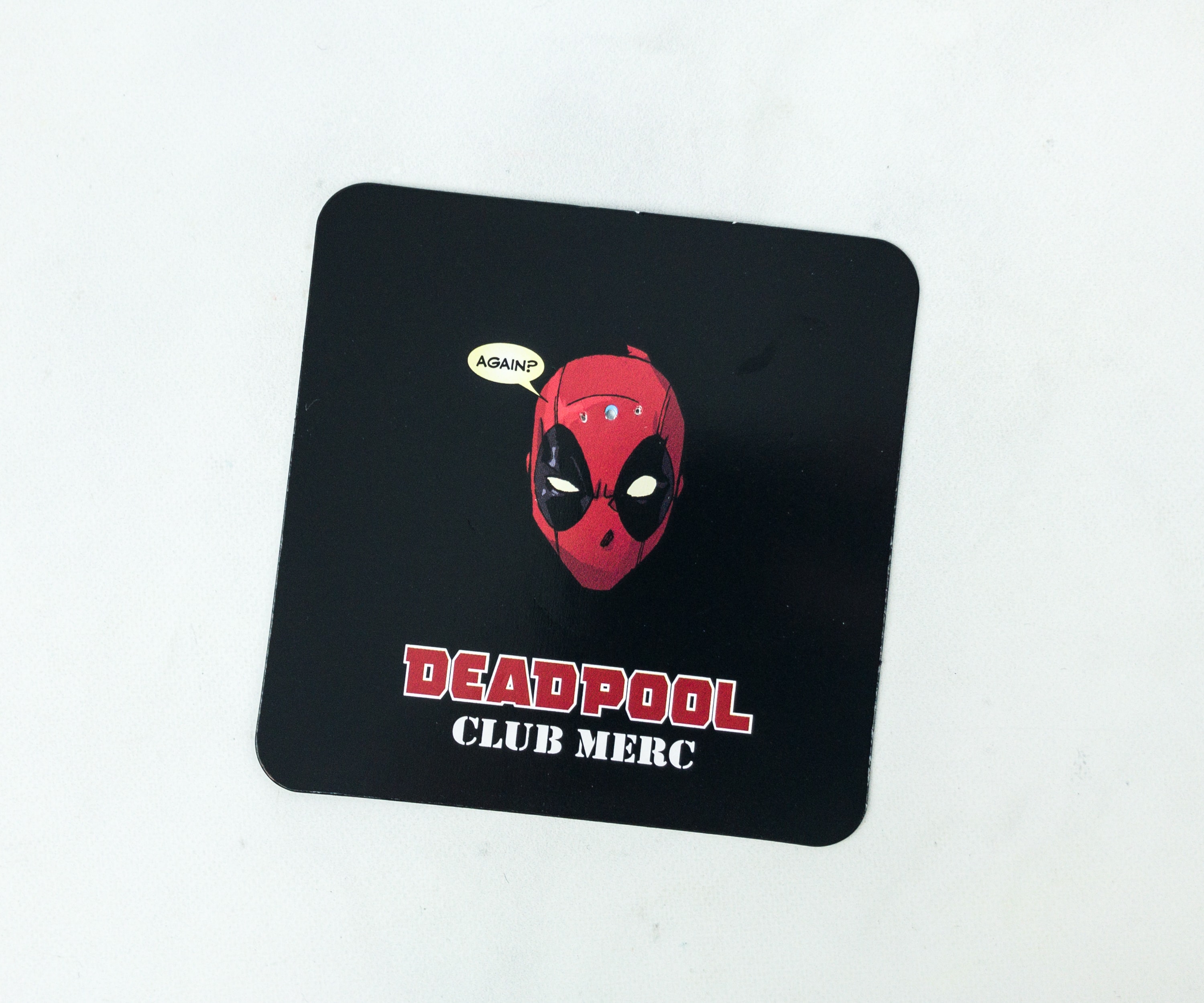 And beneath the pin!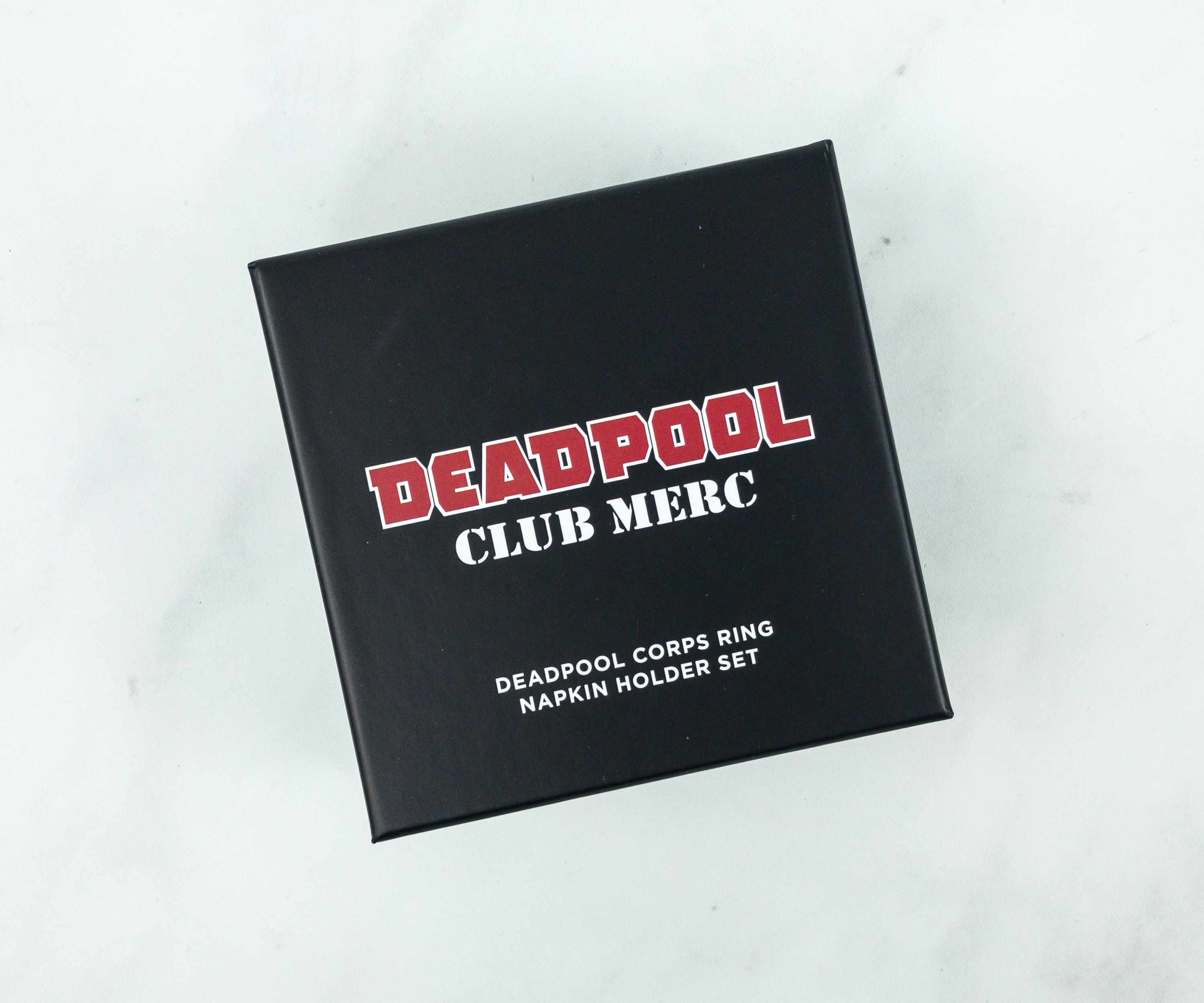 Deadpool Corps Napkin Ring Set. The napkin holders came in a beautiful black box.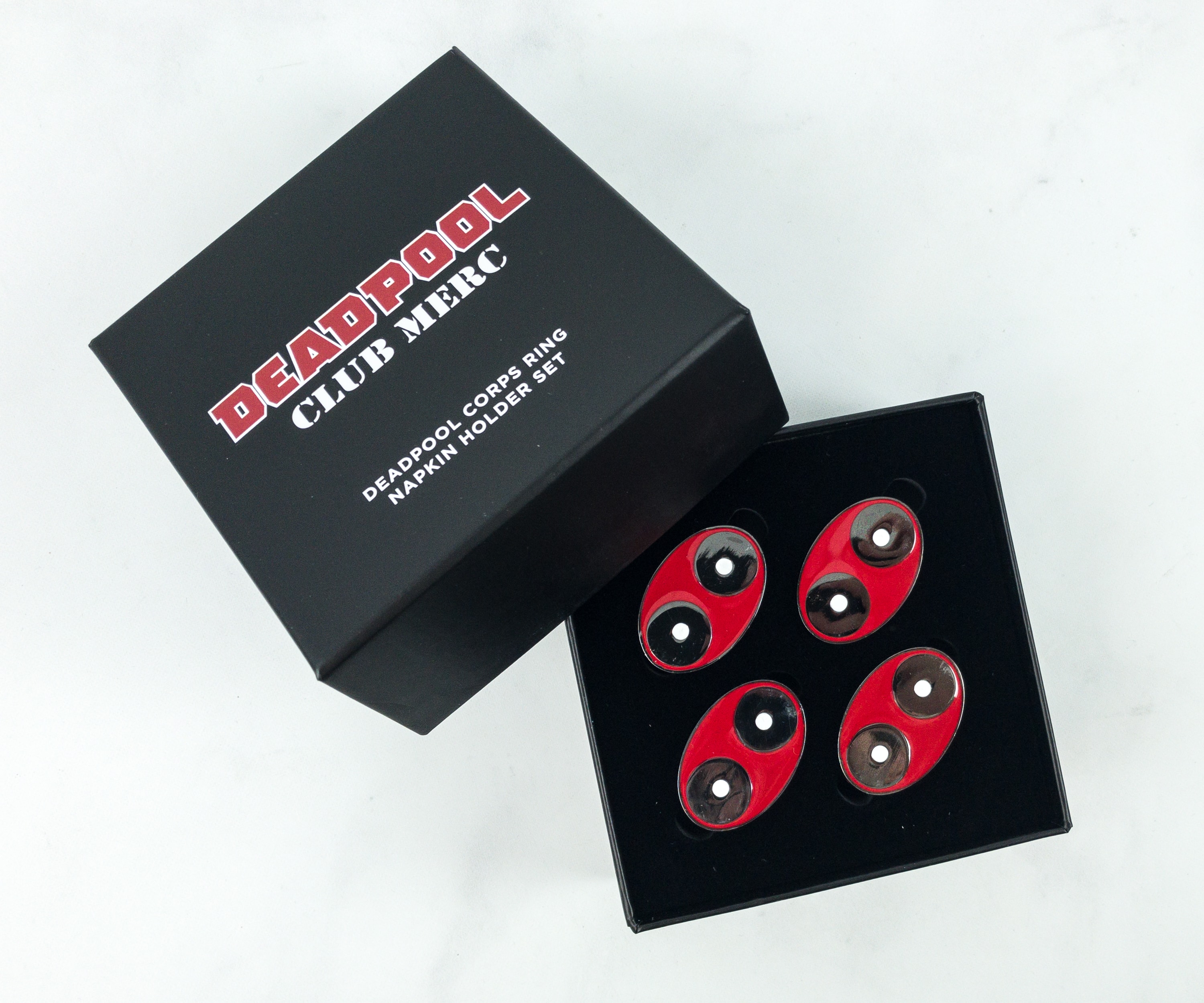 There are four pieces in this box.
The rings are one-size fits all. They only capture Deadpool's eyes, but you definitely know it's him. I'm adding bling to our table set up with this set of cool napkin rings!
Deadpool Corps Family Portrait Long Sleeve Shirt. To honor this quarter's theme, we also got a black long sleeve shirt that features the Deadpool Family in a classic portrait!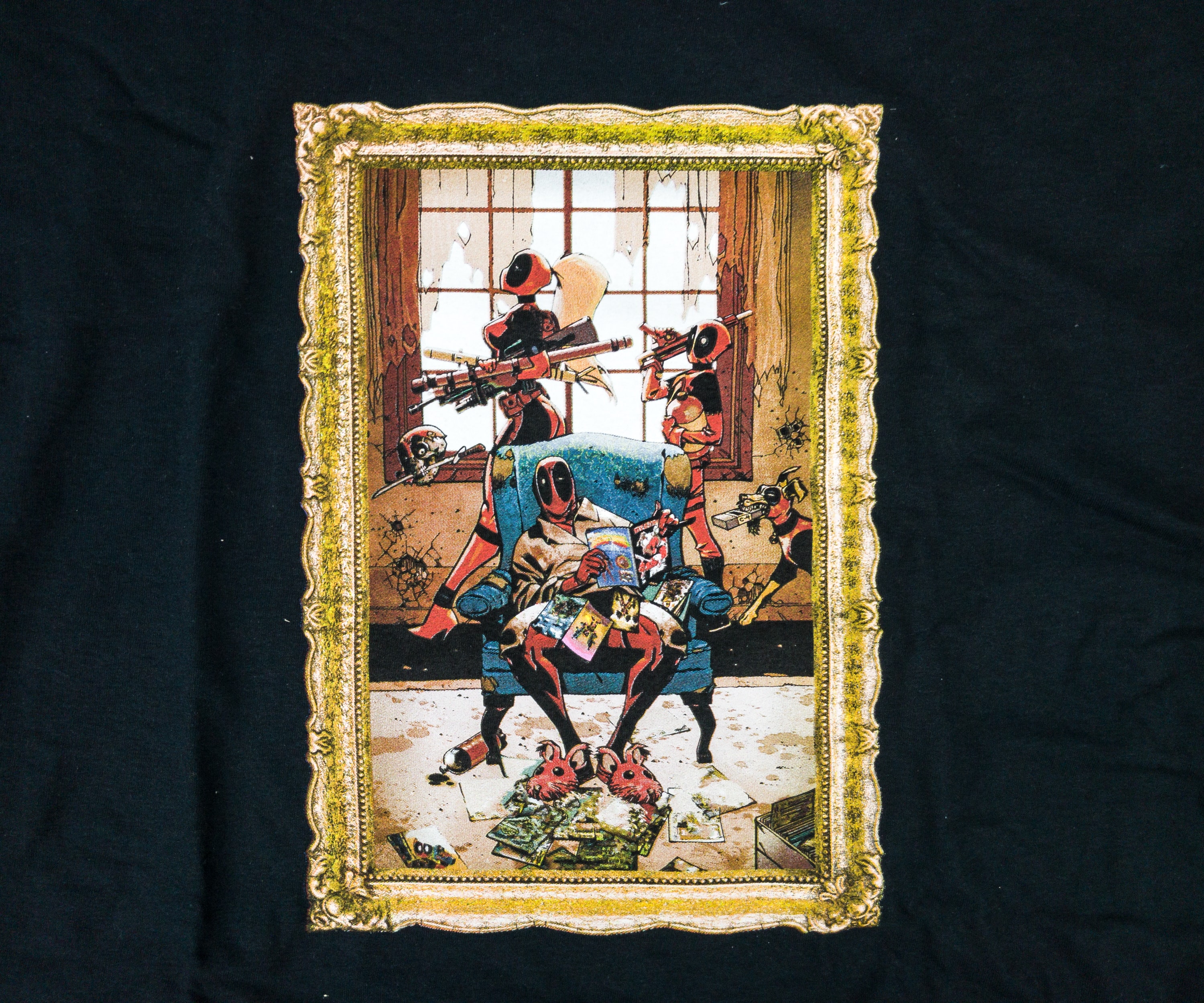 It shows the chill family of Deadpool, him reading a comic while enjoying his seat on the house and wearing his fluffy slippers, while the other members found their own spots at the back!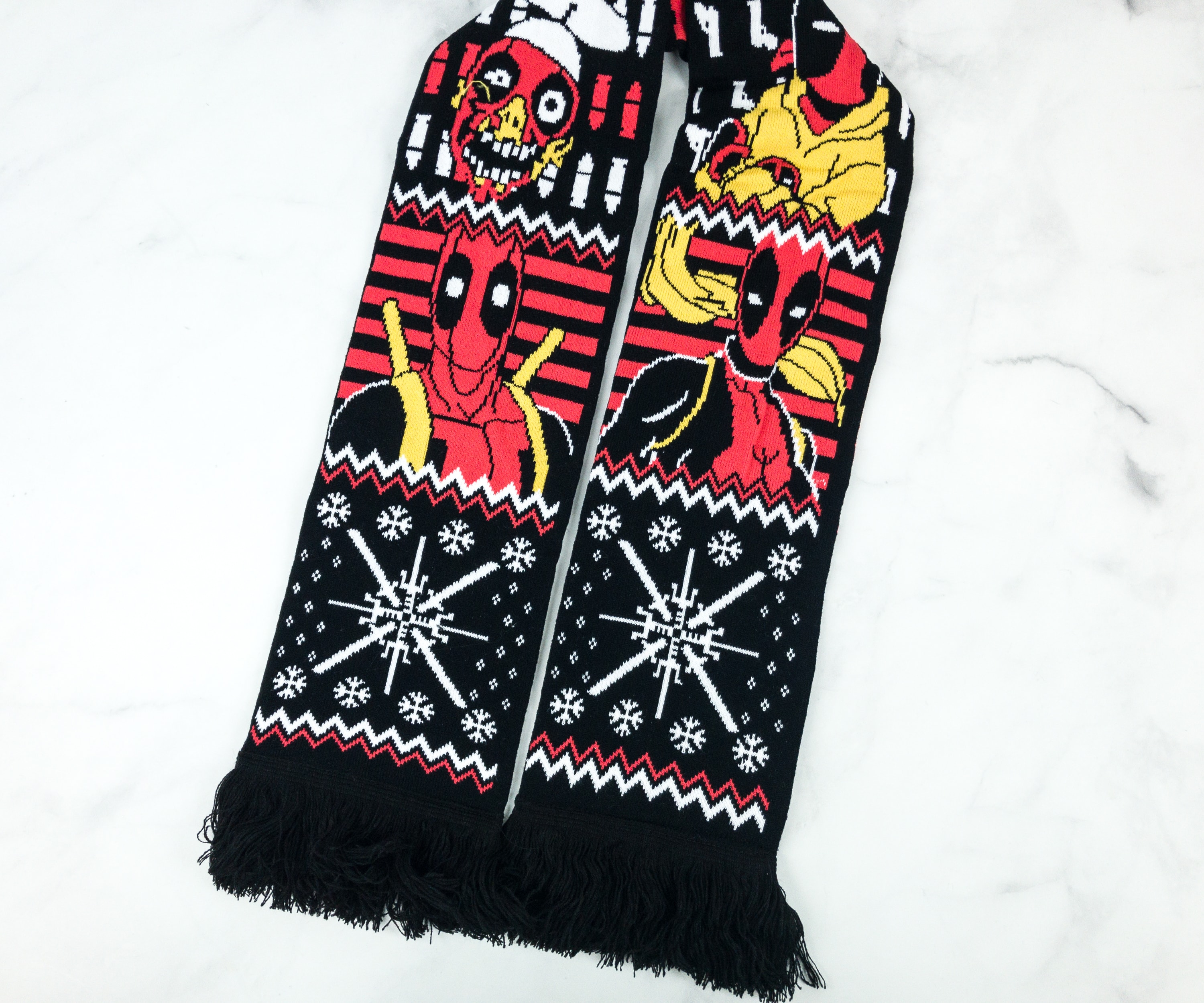 Deadpool Corps Ugly Holiday Sweater Scarf. They say that winter is the perfect season to wear your "ugly" clothes, so DCM is considerate enough to include this "ugly" sweater scarf in the  box!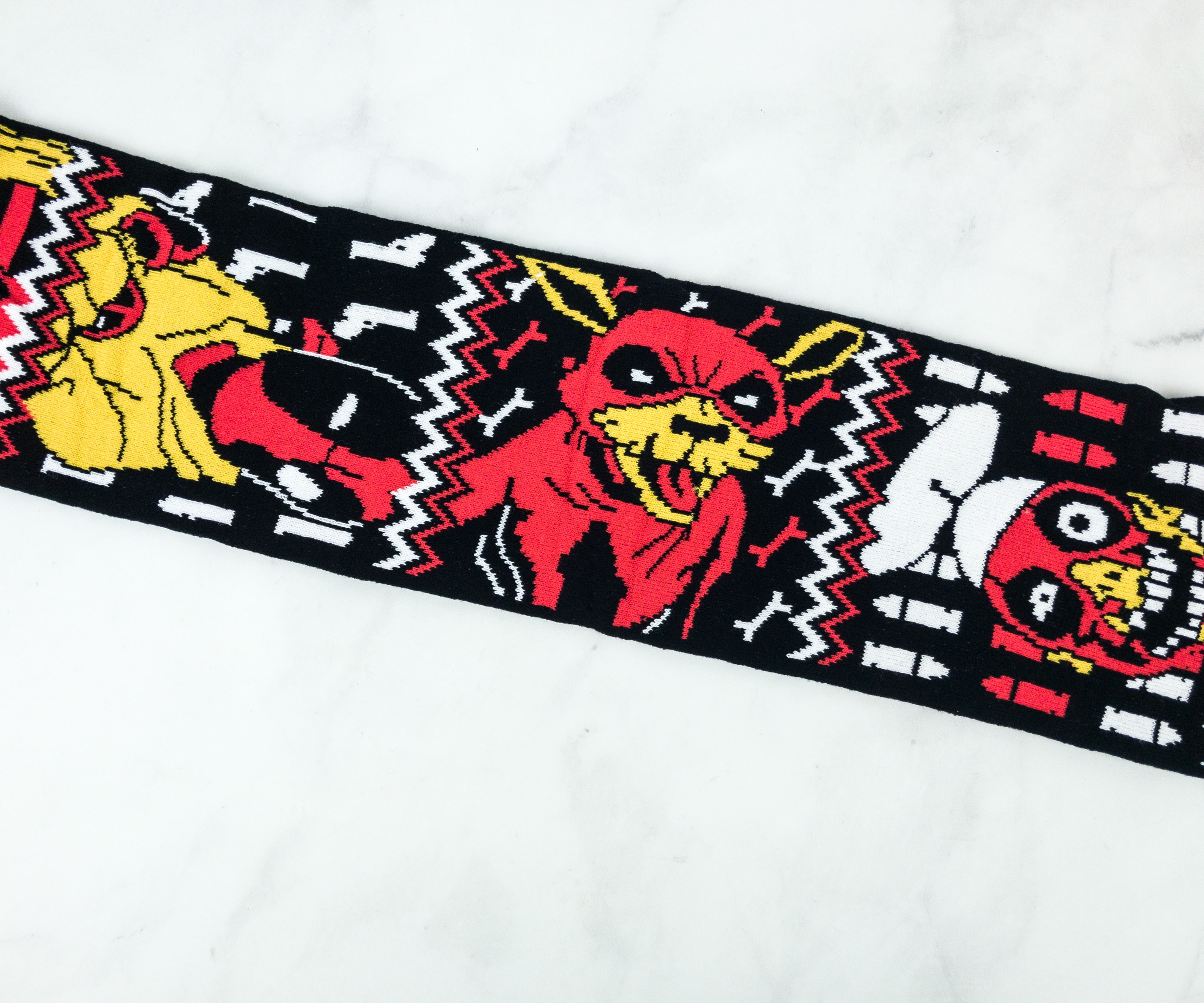 It's like a part of your ugly sweater ripped off to become a scarf that is handier than bringing along a bulky piece of clothing.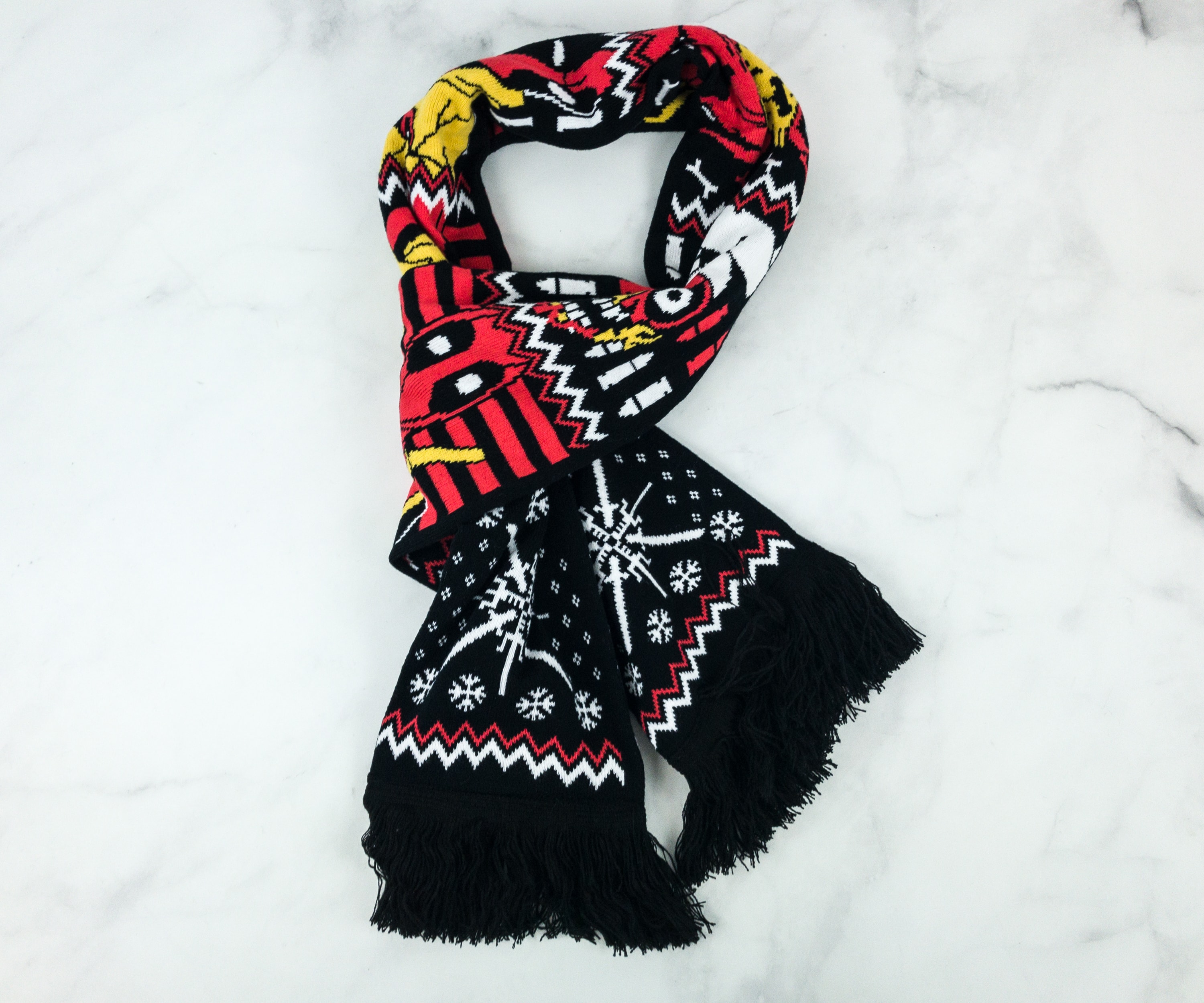 Once tied up, it doesn't look ugly at all! The colors are great and the design looks fantastic too. I don't think I am calling this ugly, and everything "Deadpool-ed" automatically turns cool, right?
Deadpool Club Merc is one of the boxes that we're always excited for as they always send out exclusive and one-of-a-kind geek items! Everything Deadpool-ed is welcome to our collection and we love how fun and functional the items are! For this season, I love the long sleeve shirt and the ugly sweater scarf that is not ugly at all! The theme is also in line with the season as the holidays is the perfect season to spend time with the whole FAMILY! We simply love Deadpool so this box is a favorite! The next box is already on our "to watch out for" list, and we're really excited for it!
What do you think of this quarter's Deadpool Club Merc?