Bluum is a monthly subscription box service that sends products for moms and babies to your home each month. Bluum curates its boxes by selecting the highest-rated products geared for a child's particular age. Boxes are available for pregnant moms and moms with children between the ages of 0 and 5.
DEAL: Get a free box with 6 or 12-month subscription. The deal applies automatically, just visit and subscribe.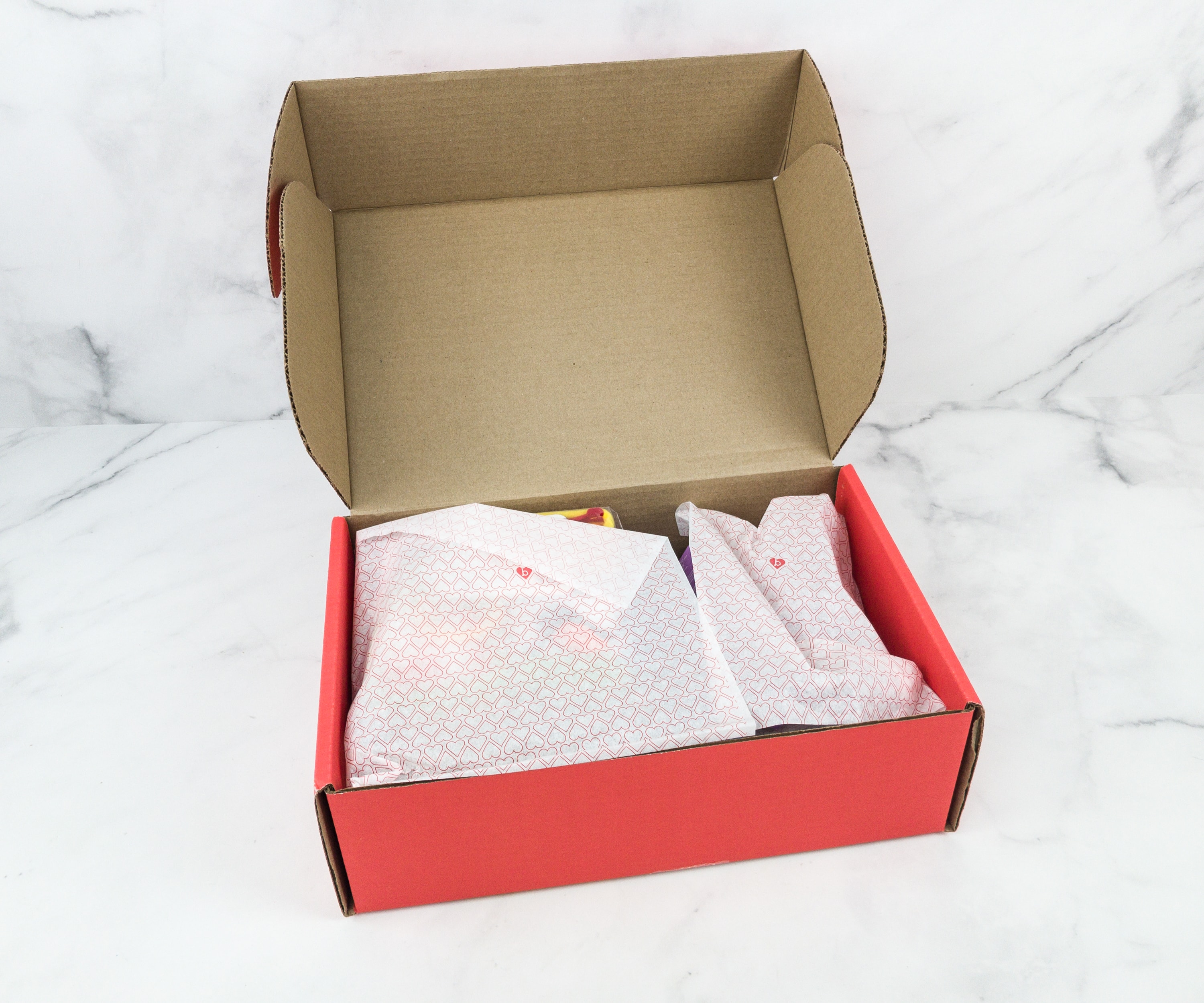 There's no information card with Bluum, but the items come in original packaging and are often self-explanatory. You'll get the information about the items sent to your inbox – there's also a preview feature that lets you swap boxes or skip if you're not loving the featured items.
It looks like this month's box is packed with helpful baby products that my little one will enjoy. I can't wait to check everything out!
Everything in our December 2018 box!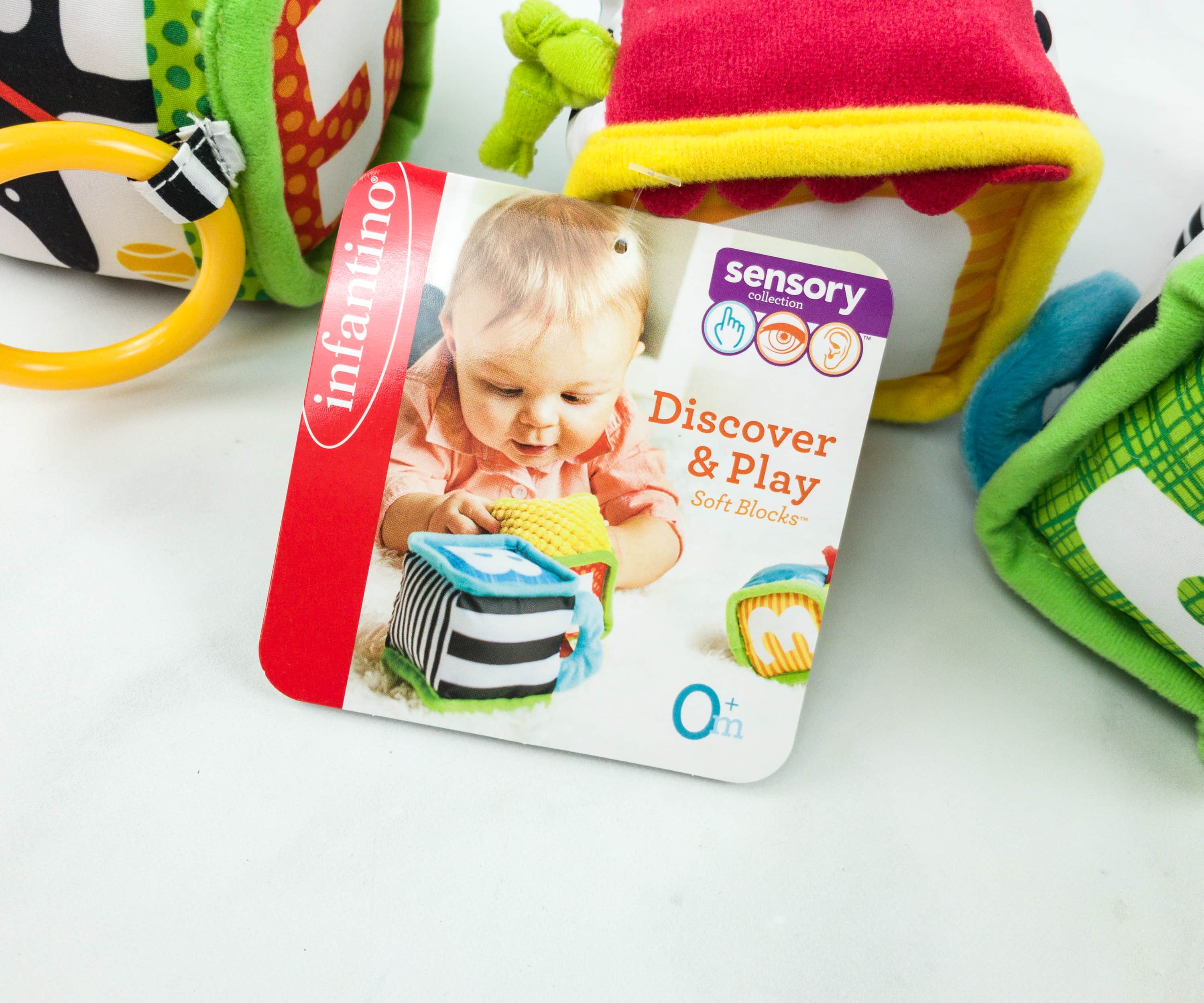 Infantino Discover & Play Soft Blocks ($10.03) Soft blocks help babies develop their motor skills. The blocks we got come with clacker rings as well.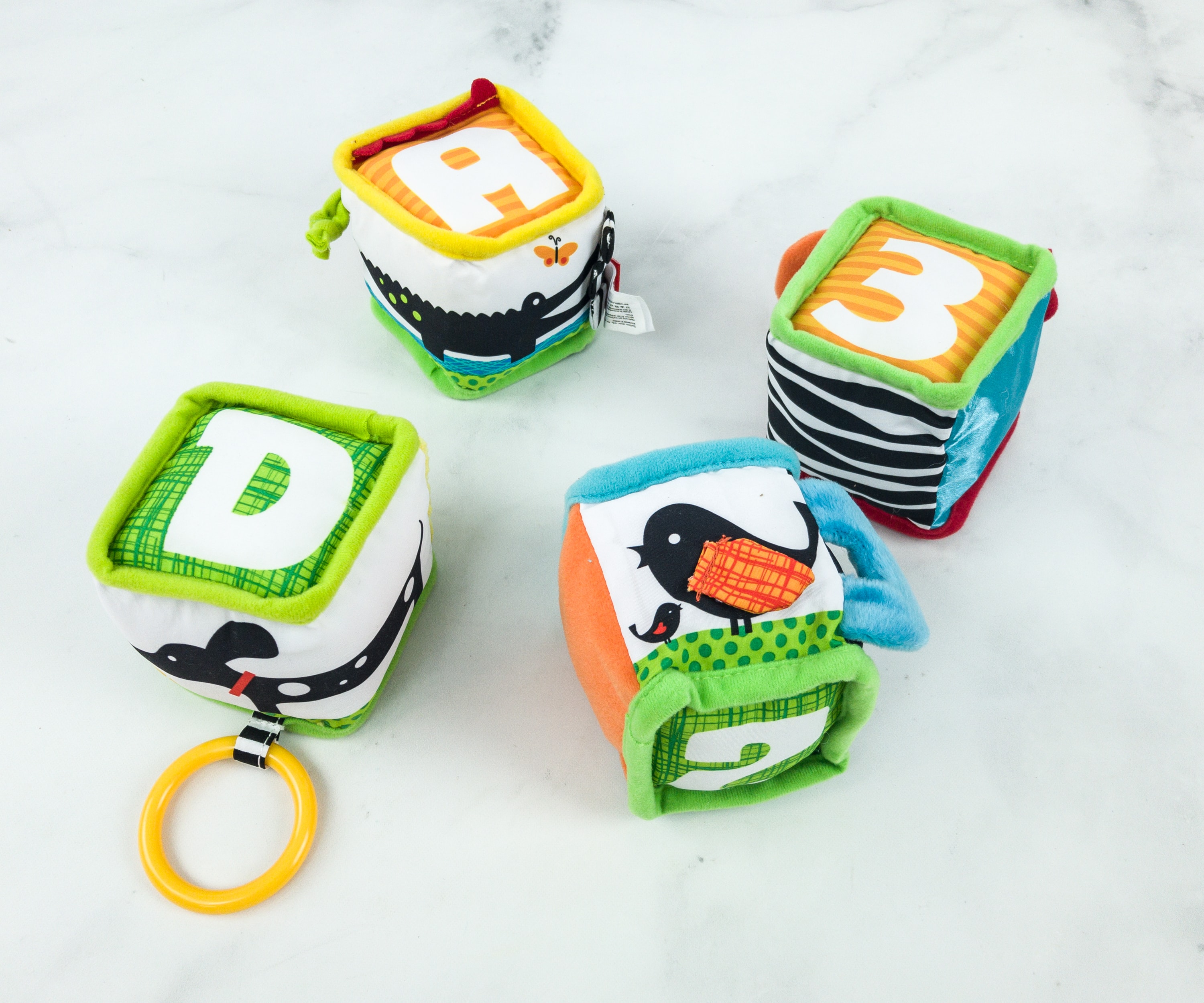 There are four soft blocks in the box and they come with different images, styles, and designs. There are rattles inside which can help your baby figure out how they work. And because the blocks are covered with soft cloth, you don't have to worry about your child getting injured while playing with them.
Oilogic Essential Oil Care Slumber & Sleep Essential Oil Roll-On ($11.37) It's a roll-on essential oil formulated to help babies sleep better at night. It is understandable that you don't want to risk using anything new on your baby's skin, but this one is specifically formulated for babies 6 months and up with 100% pure chamomile and lavender essential oils.
I like the smell of this essential oil. Because it is in a roll-on bottle, I find it easier to apply, such as behind the ears and wrists.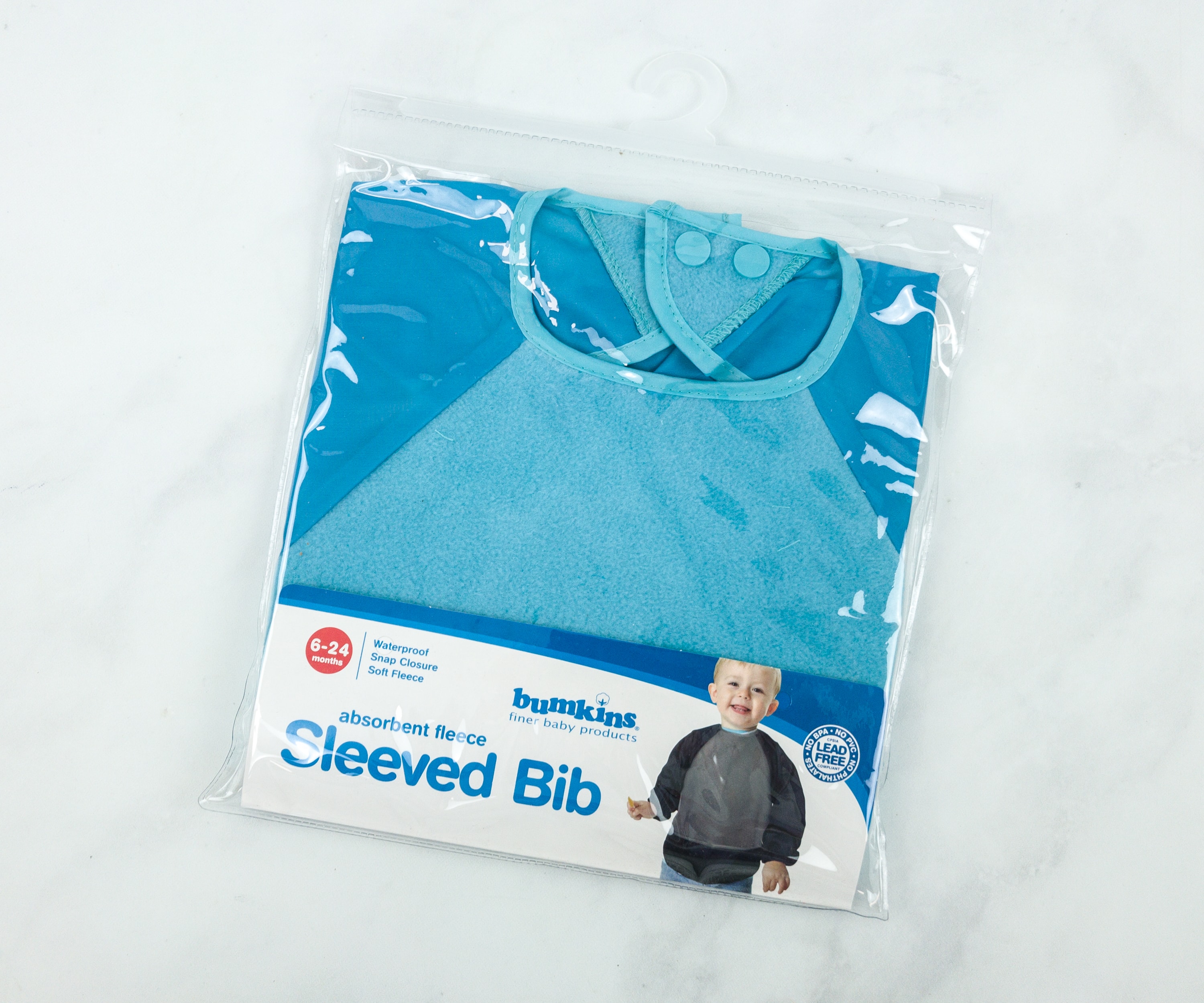 Bumkins Absorbent Fleece Sleeved Bib ($16.92) This sleeved bib is really useful especially when you are starting to introduce new food to your baby. We all know that feeding could be messy but this product is going to save me some time cleaning up my baby.
What I like about this sleeved fleece bib is that it absorbs most of the messes and spills during feeding. It comes with a crumb catcher as well as a catch-all pocket that can extend as much as you want it to. The fabric is odor and stain resistant, plus it is machine washable too.
This bib is easy to wear, as there is a single button near the neck.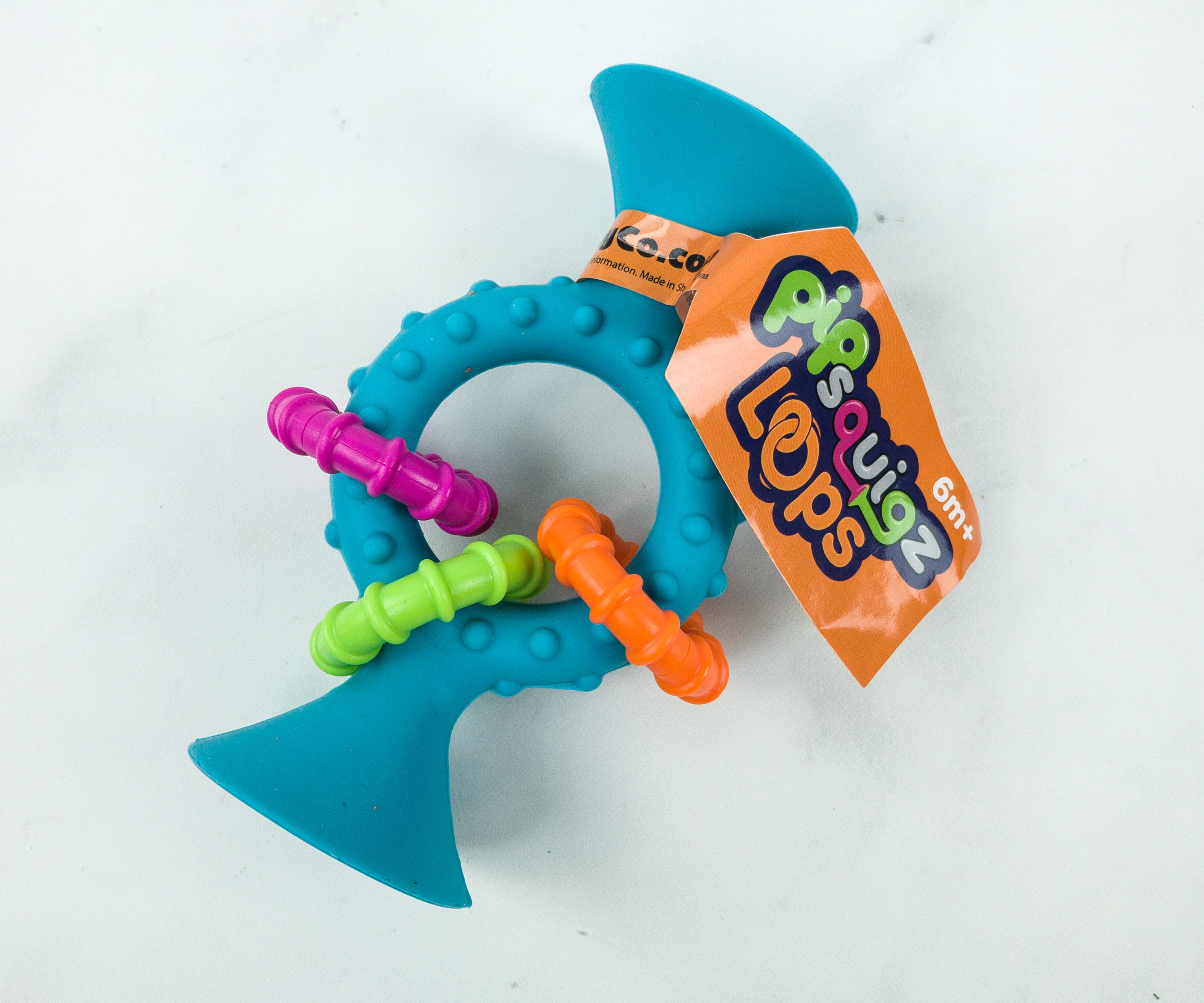 Pipsquigz Loops ($9.95) Teething can make your baby cranky and fussy, but these handy loops from Pipsquigz are going to keep them happily teething without harming their gums. It's colorful and, aside from being a teething toy, it can also help babies stay entertained because of the different textures that the toy comes with.
My baby definitely loved the rattling sounds. You can also stick the toy on any flat surface for easy reach. I like the fact that the material used here is safe for teething babies and that there are no harsh chemicals for us to worry about.
Bluum's December collection is filled with fun and entertainment while helping my baby develop her motor and mental skills. The soft blocks are definitely a treat because of their design, not to mention the add-ons such as rattles and crinkling sound that keep my baby mesmerized. The bib is a favorite of mine as it did helps lessen the mess during eating. As for Pipsquigz, I think babies will enjoy playing and biting into it because of the different textures that it comes with. All in all, this is a great box if you want to discover new baby toys and must-haves! This gives me and my baby something new to look forward to every month!
What do you think about Bluum?