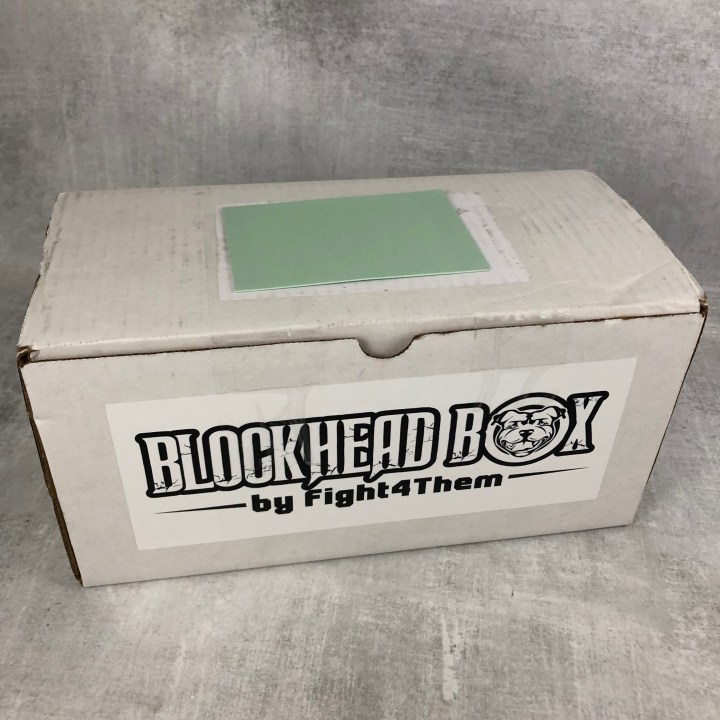 Blockhead Box is a monthly dog subscription box for bully breeds, heavy chewers and blockhead dogs curated by Fight4Them. Fight4Them is an organization of mixed martial artists, wrestlers, and boxers bringing awareness and combating illegal dog fighting and dog abuse. Expect to receive high-quality dog treats, durable toys, and human apparel.
Start off by selecting your shirt size (small to 2XL). Next, select your dog size. Lastly, select your subscription billing option. A portion of the proceeds is used to fund human education, dogs in need, and law enforcement with their subscriptions.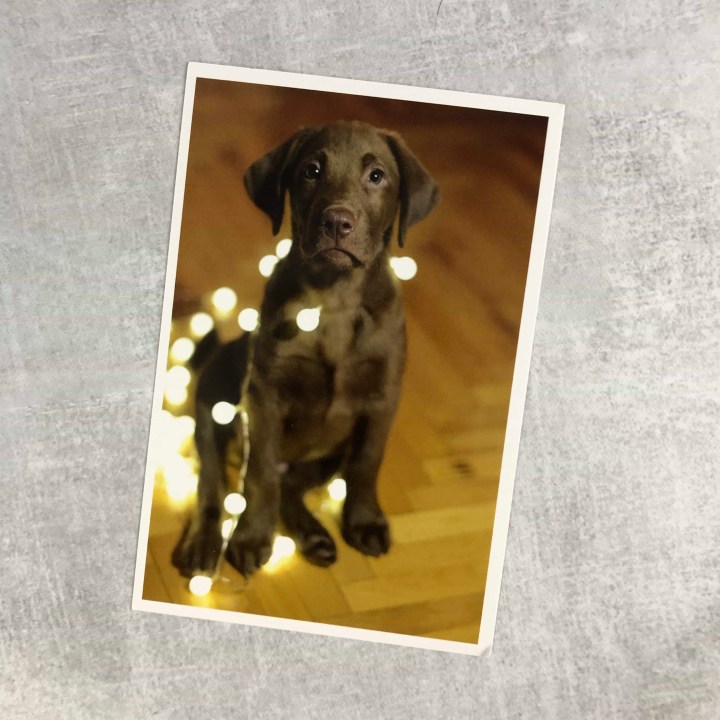 DEAL: Get 10% off your first order! Use coupon code HELLOSUB10.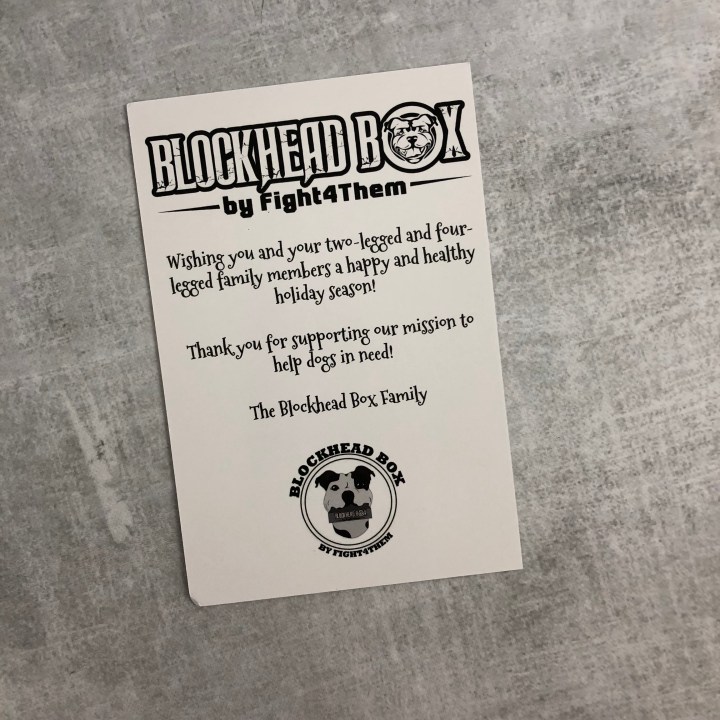 A note was included thanking the subscriber for the purchase.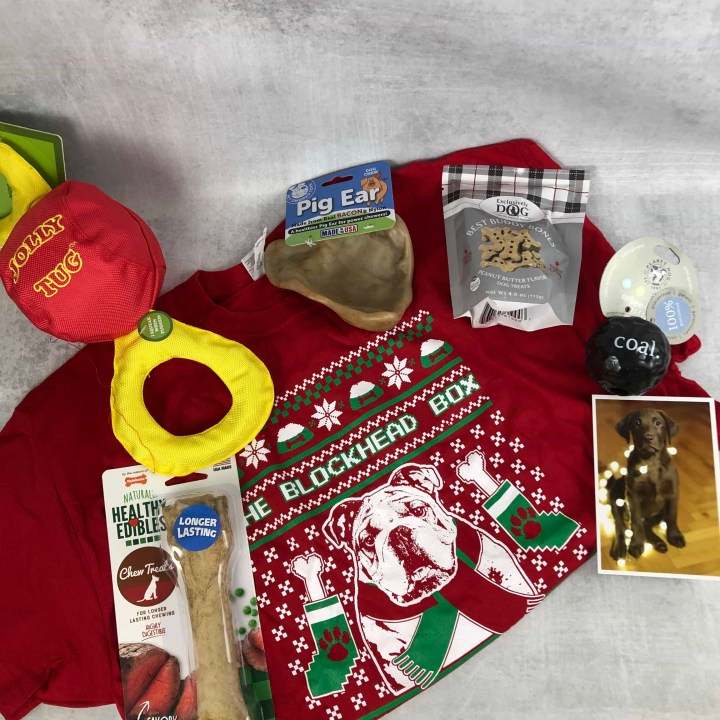 Here are the items in this month's Blockhead Box for large dogs. Let the chewing begin!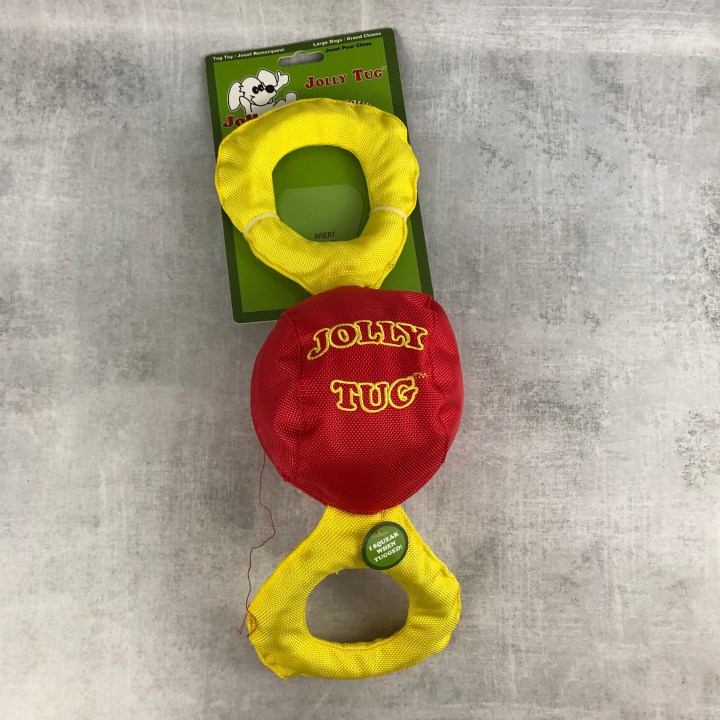 Jolly Tug Toy – This toy is pretty tough and should be a bit of a challenge for Sasha. The middle squeaks.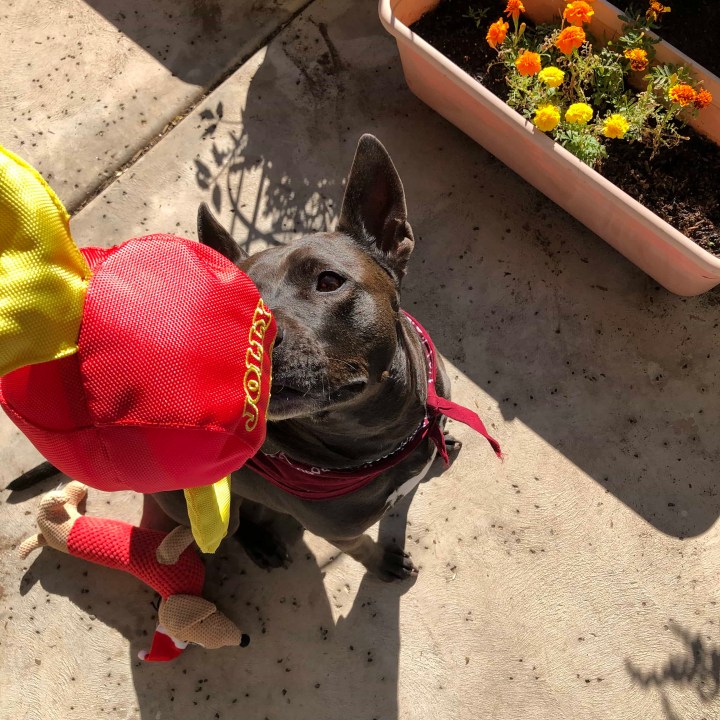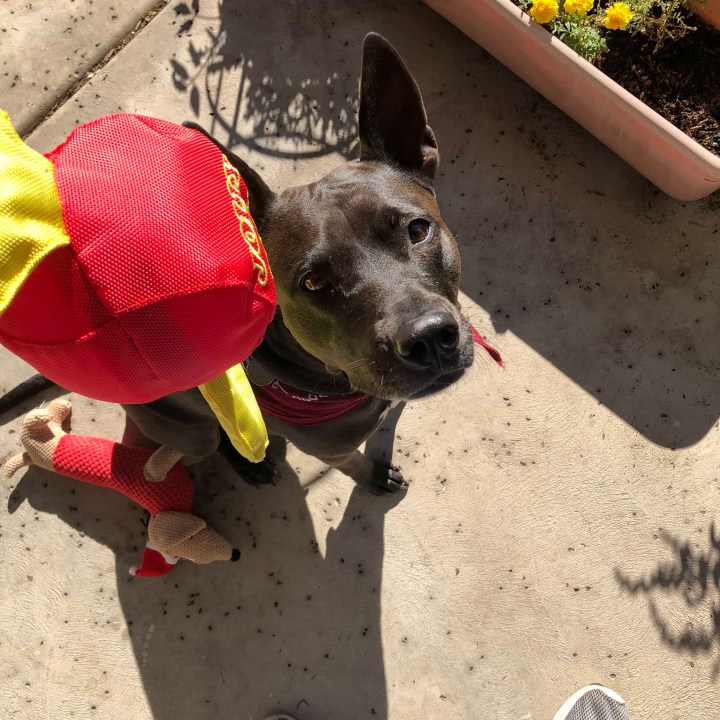 I think she smelled some of the other toys and treats.  She will enjoy this toy later.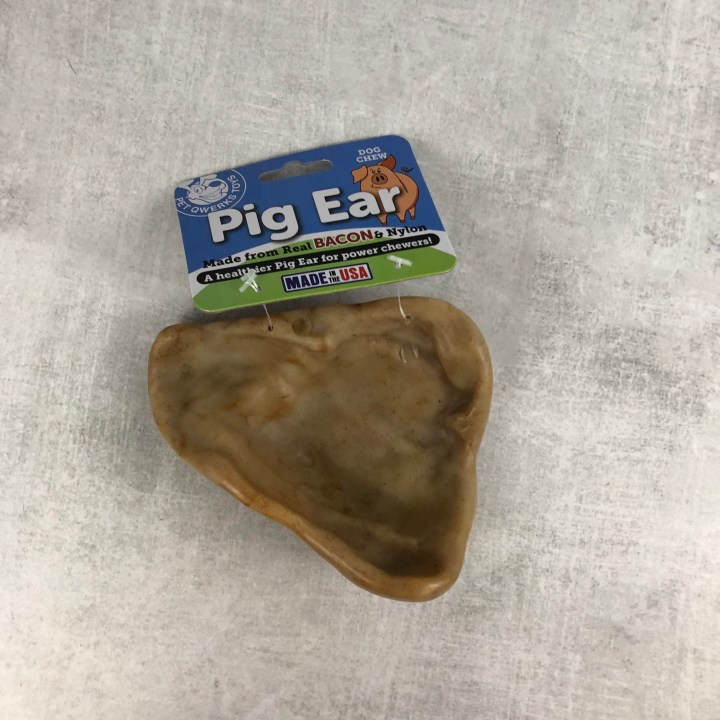 Pig Ear Chew – This is not an actual pig ear but it makes for a longer lasting chew.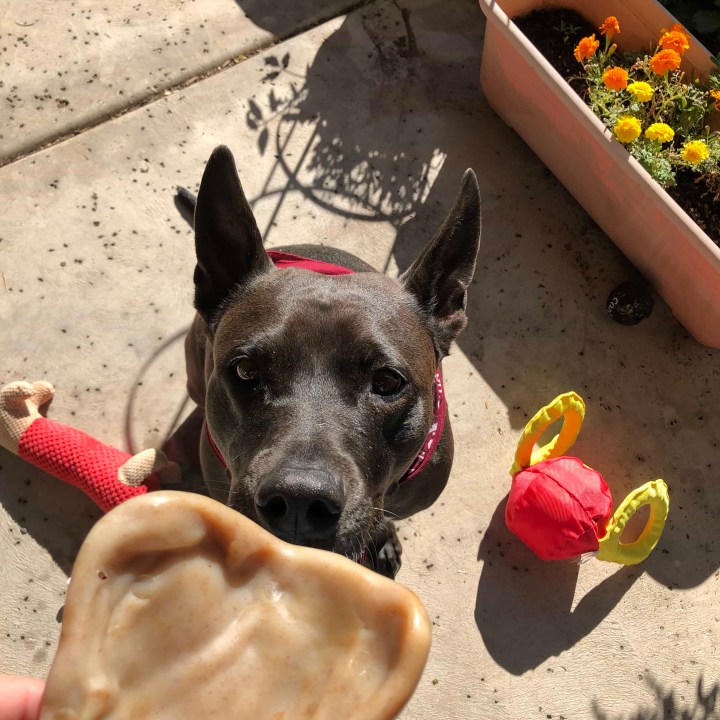 Sasha waits patiently.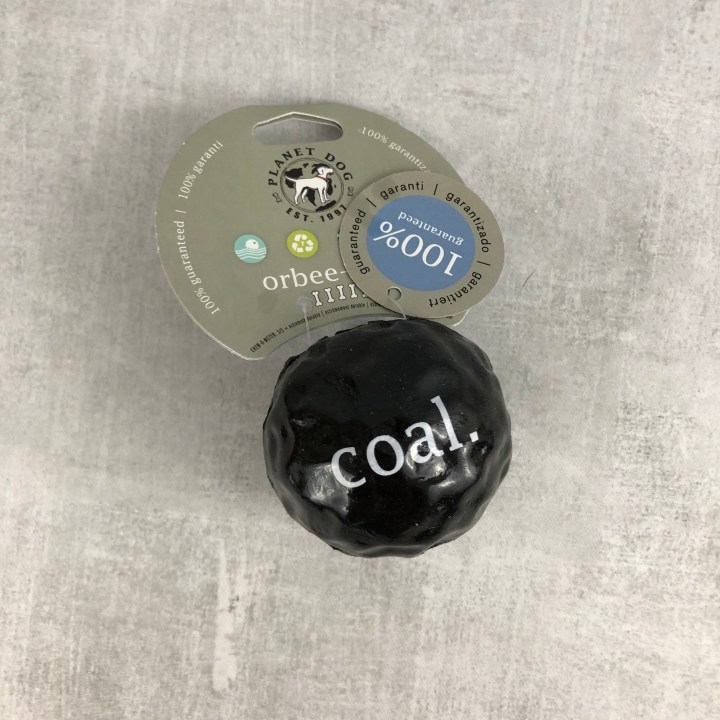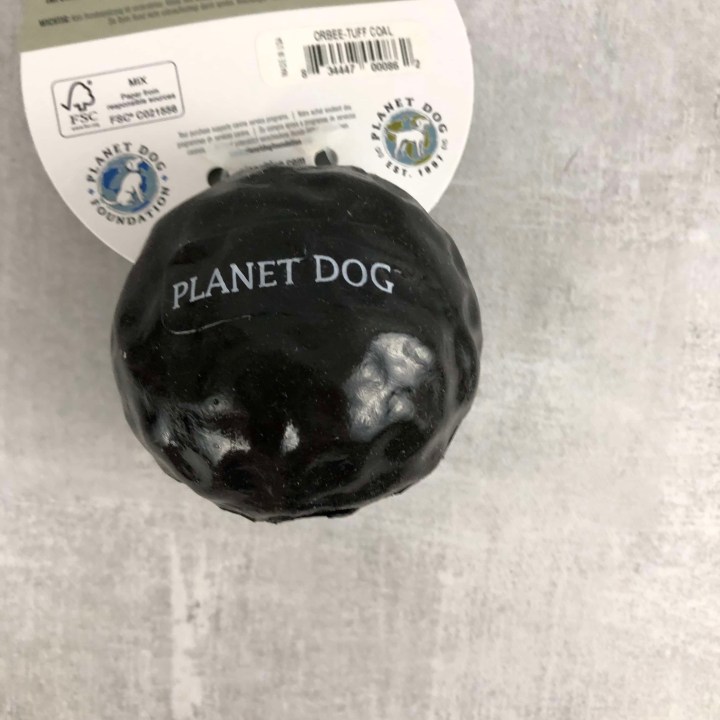 Planet Dog Chew Toy – This will be great for Sasha. You can fill it with treats.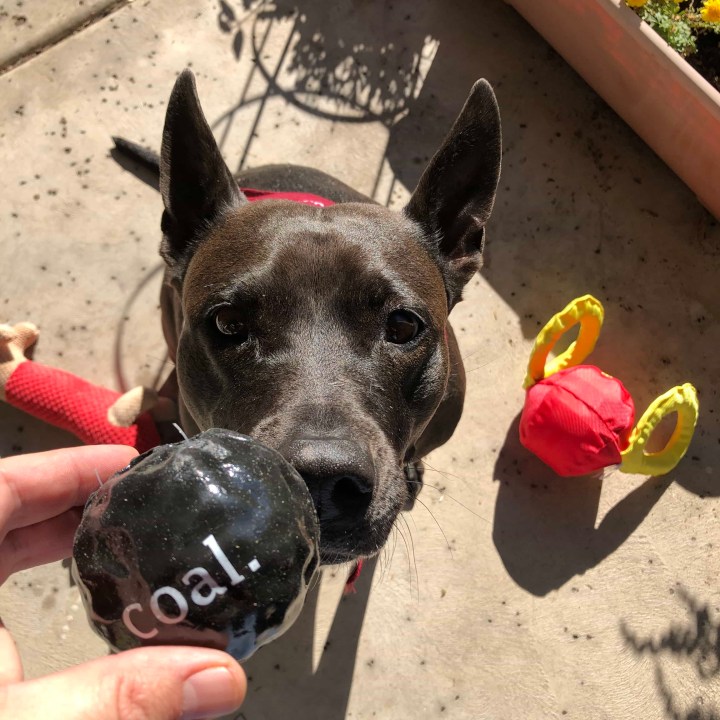 Sasha will like it.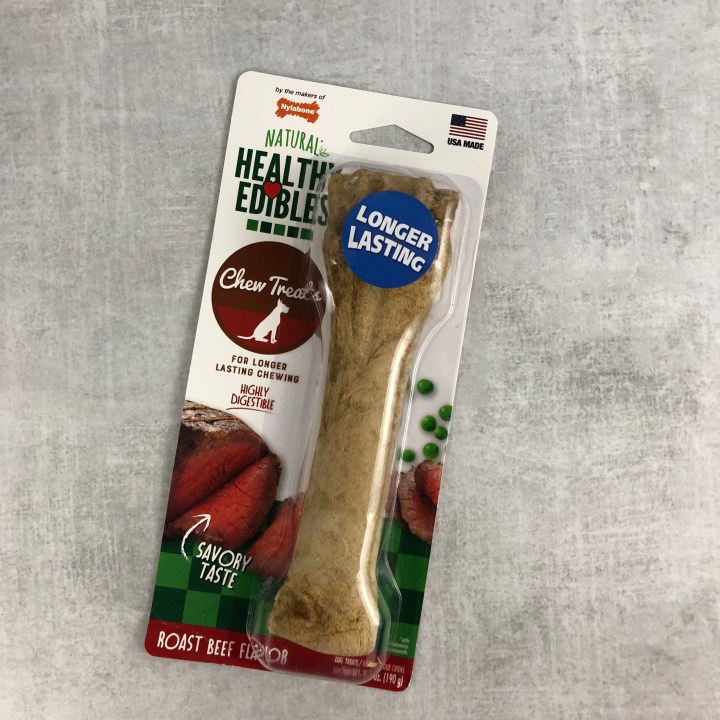 Natural Healthy Edibles Bone – Sasha is a chewer and made quick work of this chew.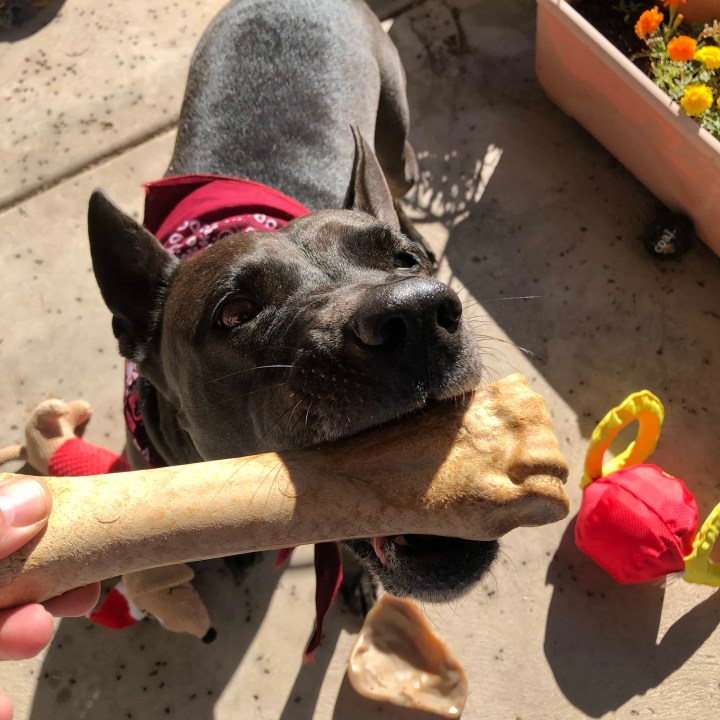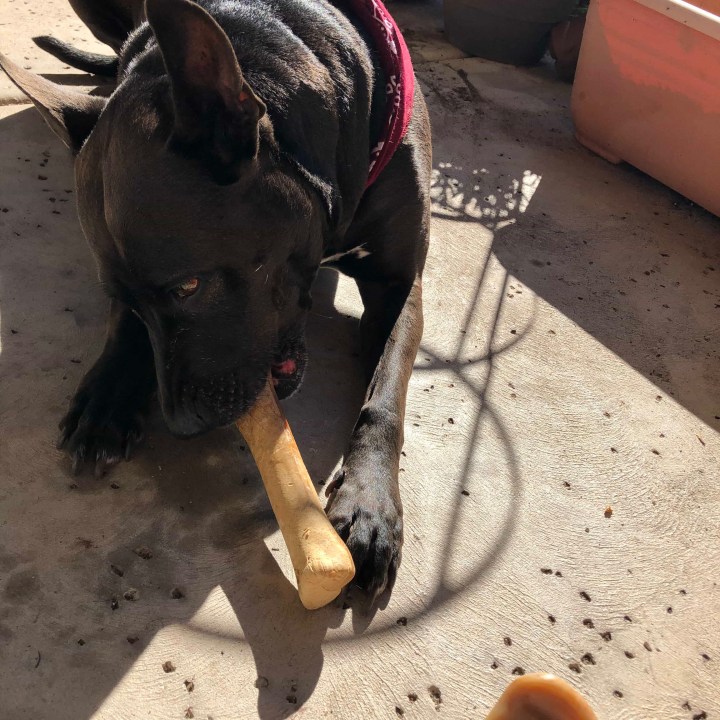 The beginning of the end for this chew.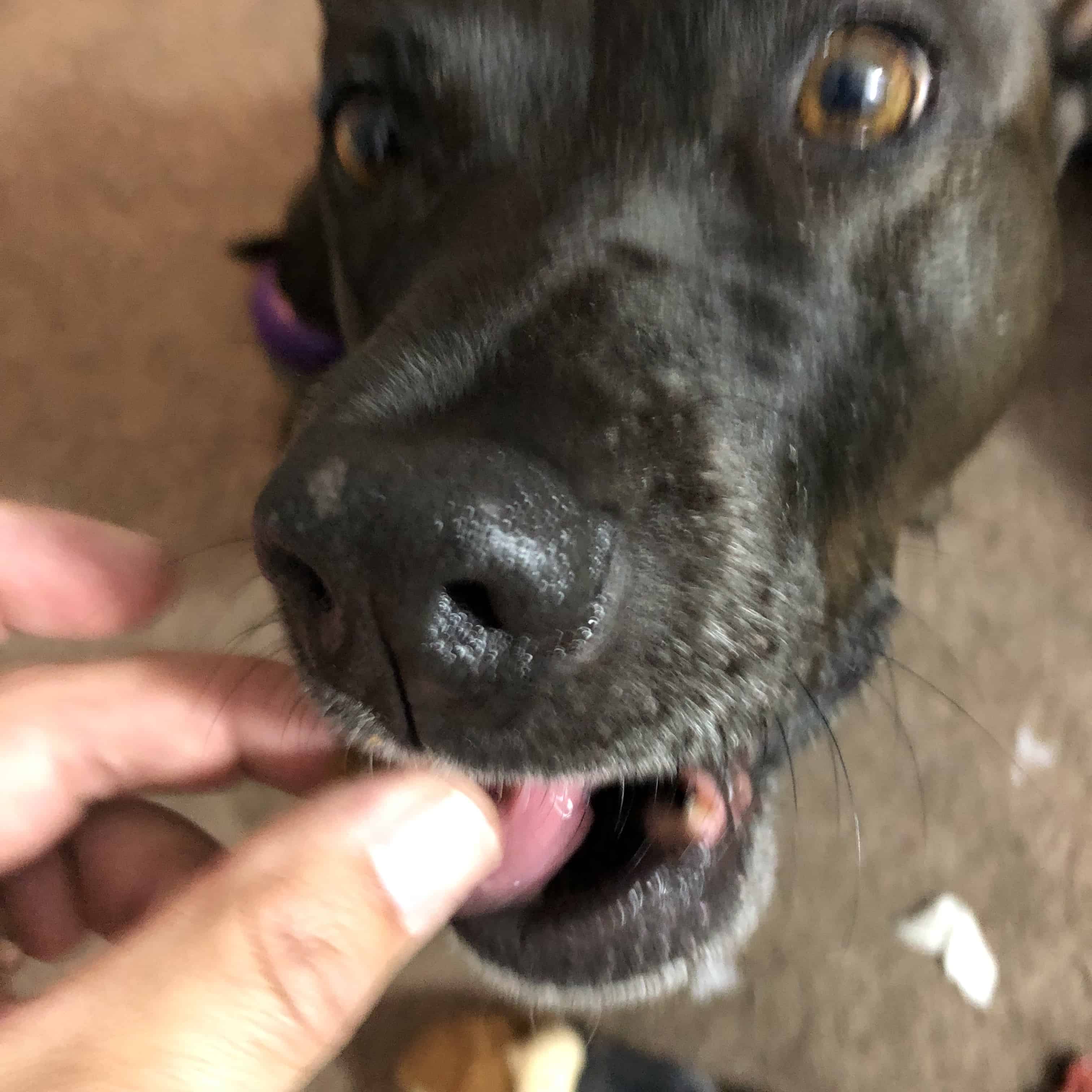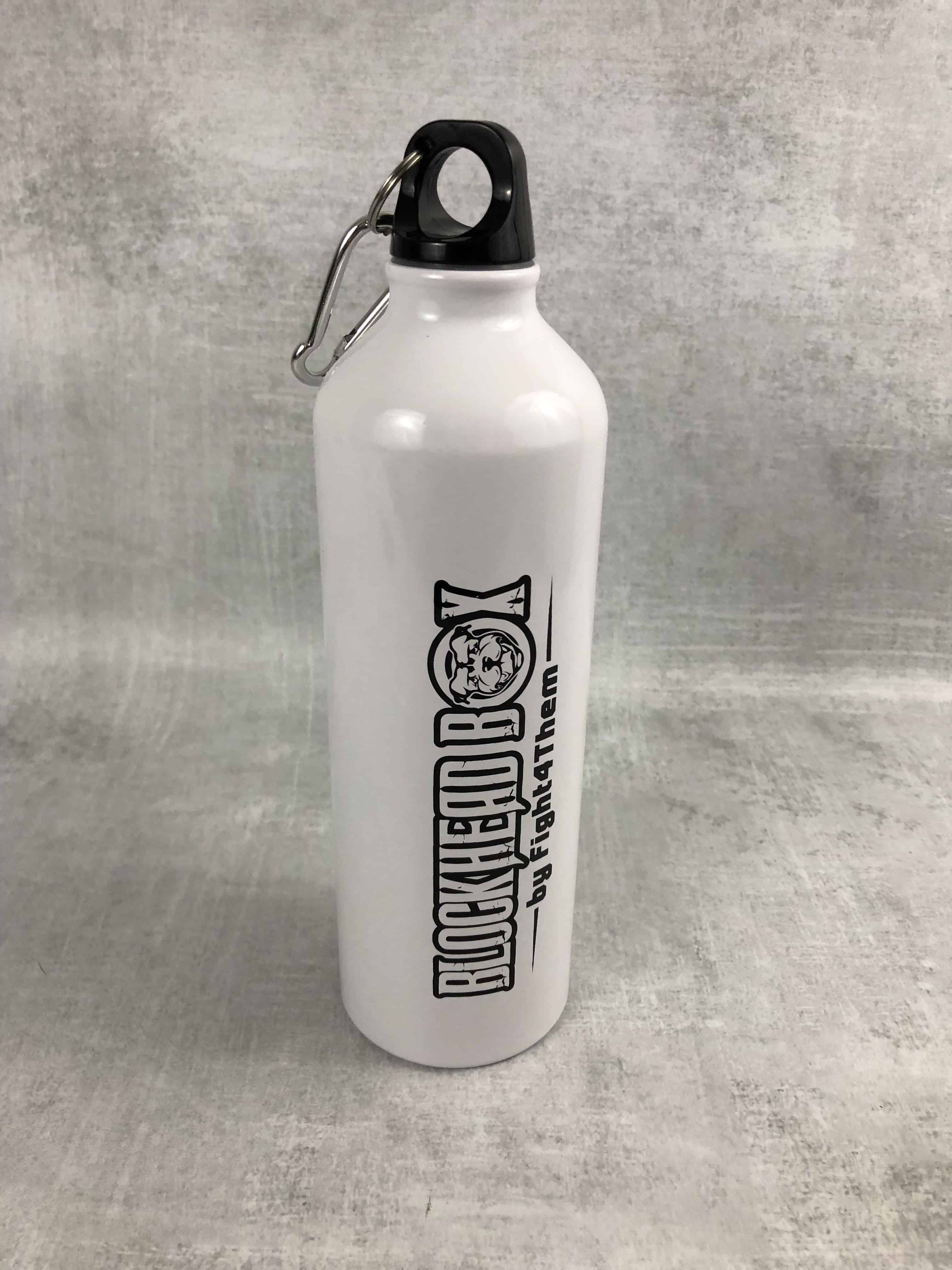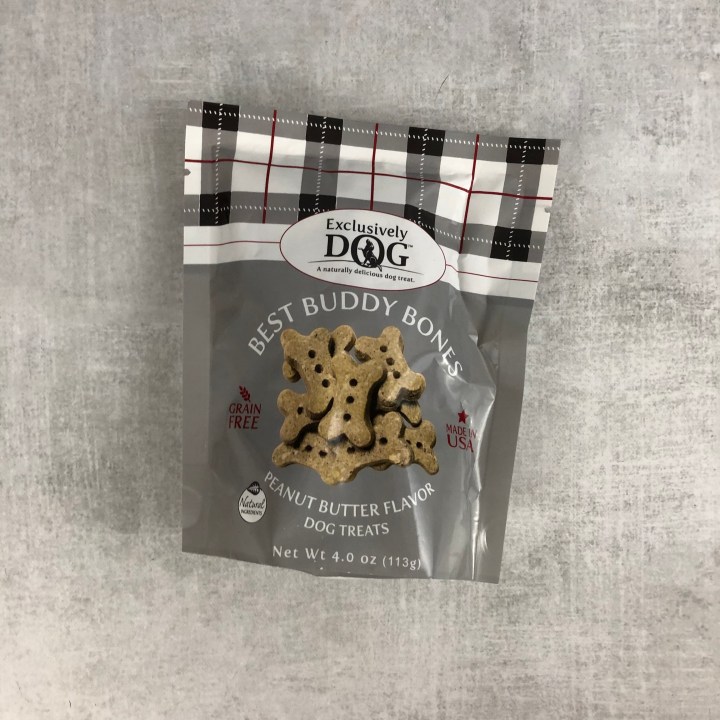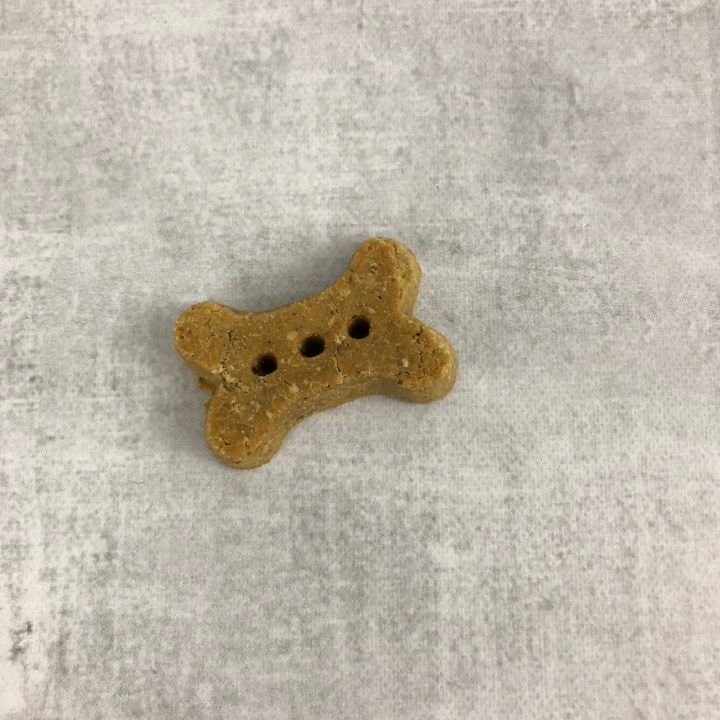 Exclusively Dog Best Buddy Bones – These treats are peanut butter flavored.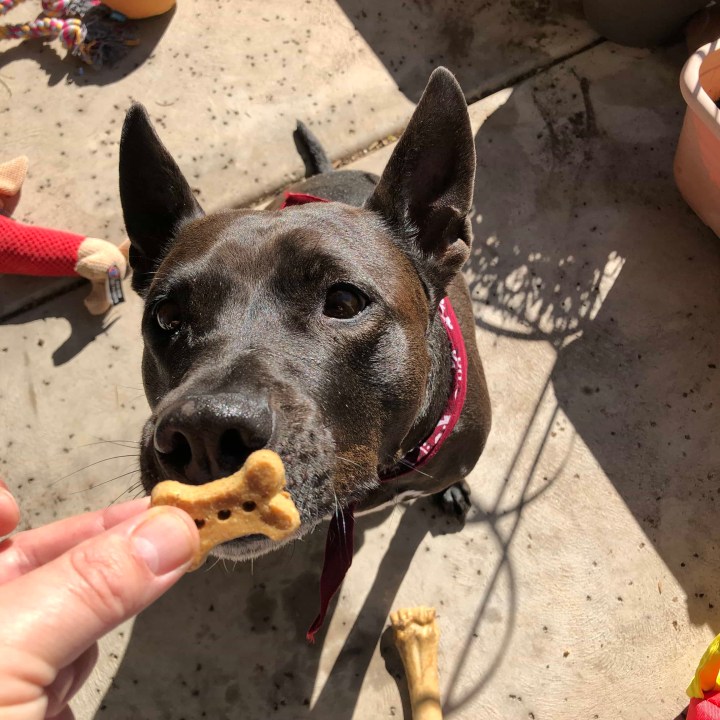 It smells delicious.  Sasha ate it up as if it is delicious as well.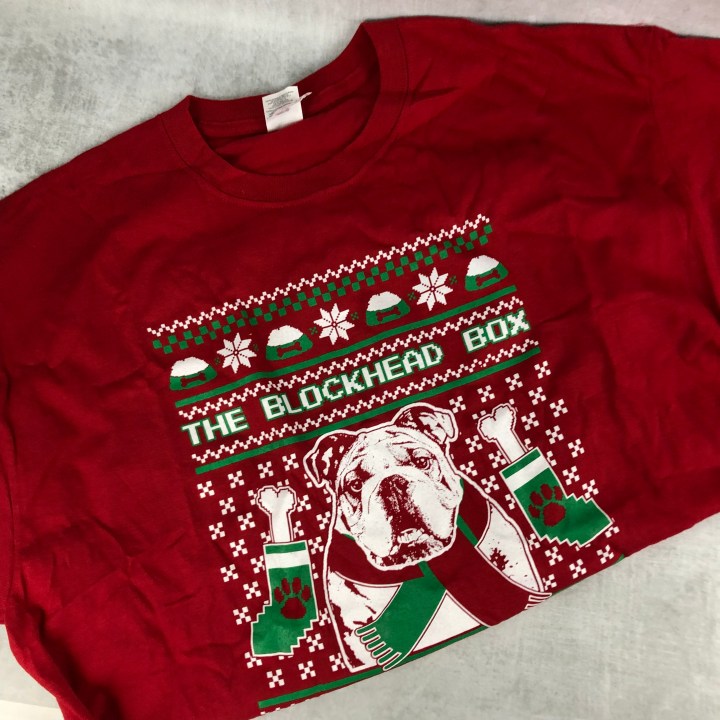 Blockhead Box T-shirt – The t-shirt looks like a holiday swaeter.
A look at the logo.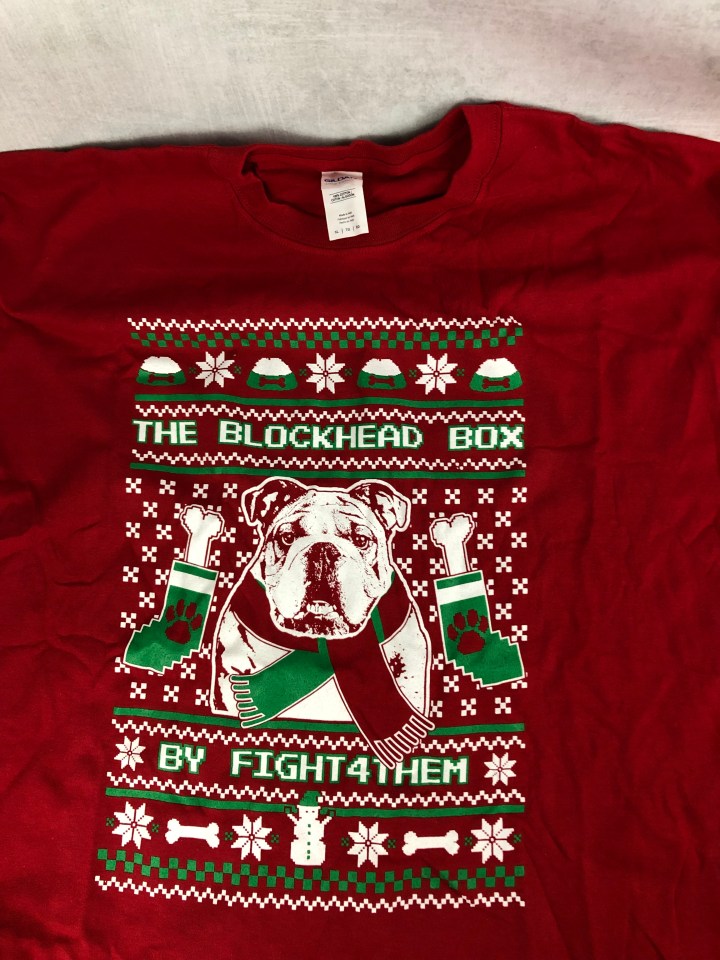 A full look of the t-shirt.
Sasha really enjoyed her treats this month – the giant trachea was a total hit –  and loves the toy! Blockhead Box is an excellent box for aggressive and heavy chewers as well as dogs that like their treats!
What do you think of this month's Blockhead Box?