Wicksly is a monthly candle subscription whose motto is "Life's too short to not burn the good candle". Wicksly curates a luxury soy, hand-poured candle, specifically crafted for that month. Every candle is skillfully scented with the finest fragrance oils. The candles are delicately handmade with love in the USA and represent "simple perfection worthy of your home." What types of scents might you receive?
Each scent is suited to the month in which we send the candle to you. Think clean fresh scents in spring, breezy garden scents in the summer, spicy autumnal scents in the fall and warmth and cosiness in the winter.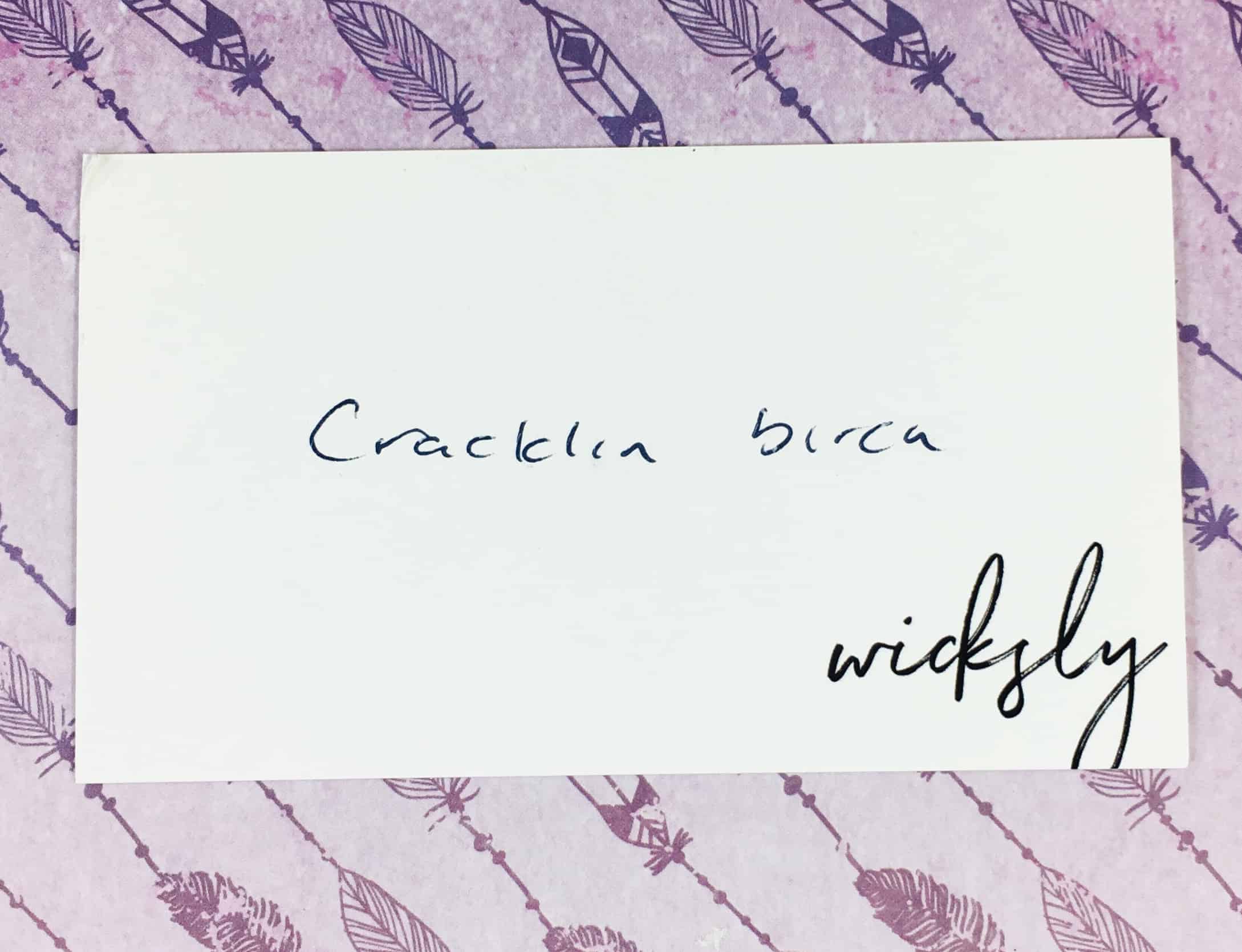 I found the candle in a box with packing peanuts to keep it safe on its journey.
I received a card on top with the scent of the month listed. Wicksly is $15 a month and shipping is free. You can sign up for 1, 3, 6, or 12 months and save a bit with the longer subscriptions.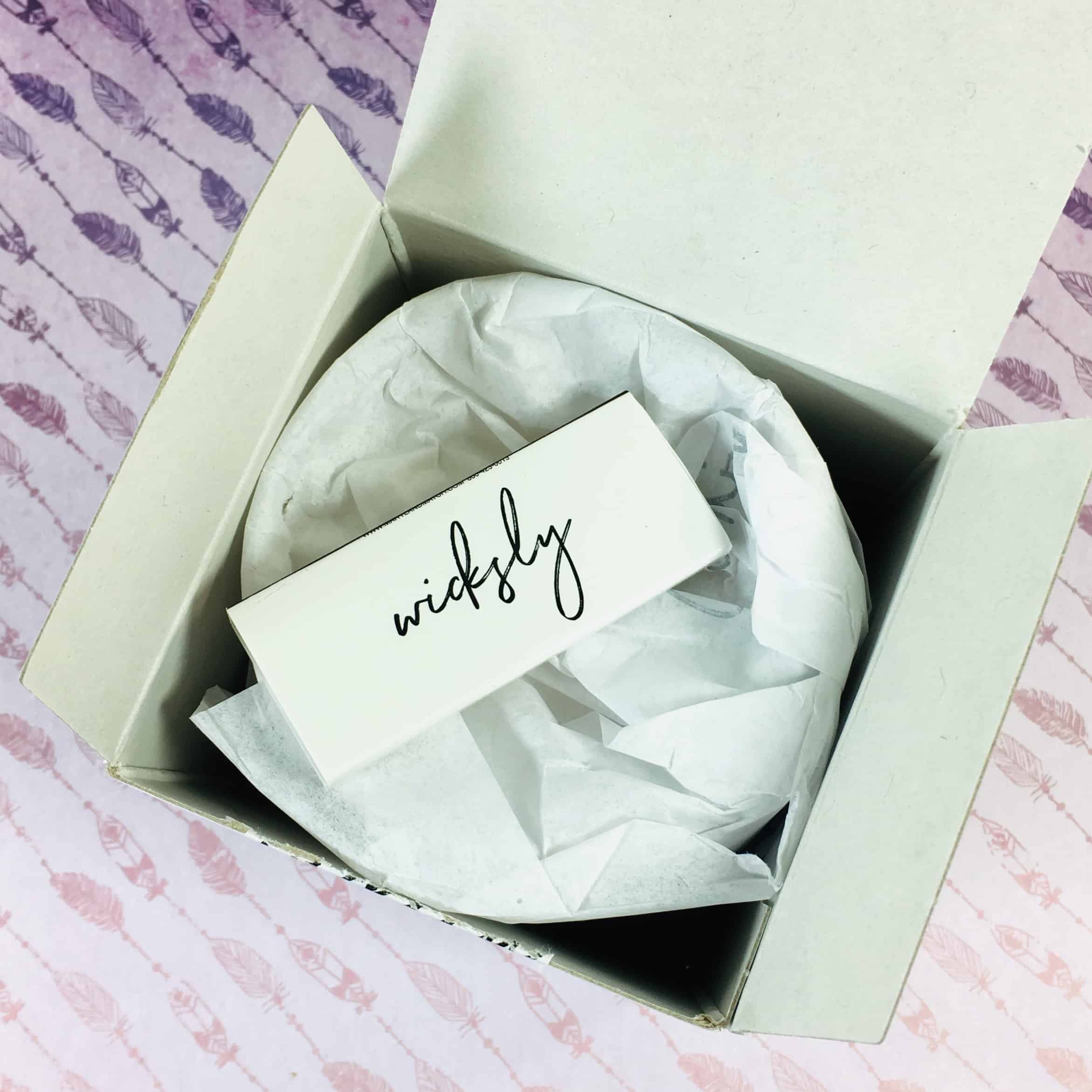 The box was sealed with a Wicksly sticker and when I opened it up I found my candle wrapped in tissue paper and a box of matches on top.
I love it when companies send matches to go with their candles. It saves me from having to search for them all over the house.
Even the tissue paper was branded!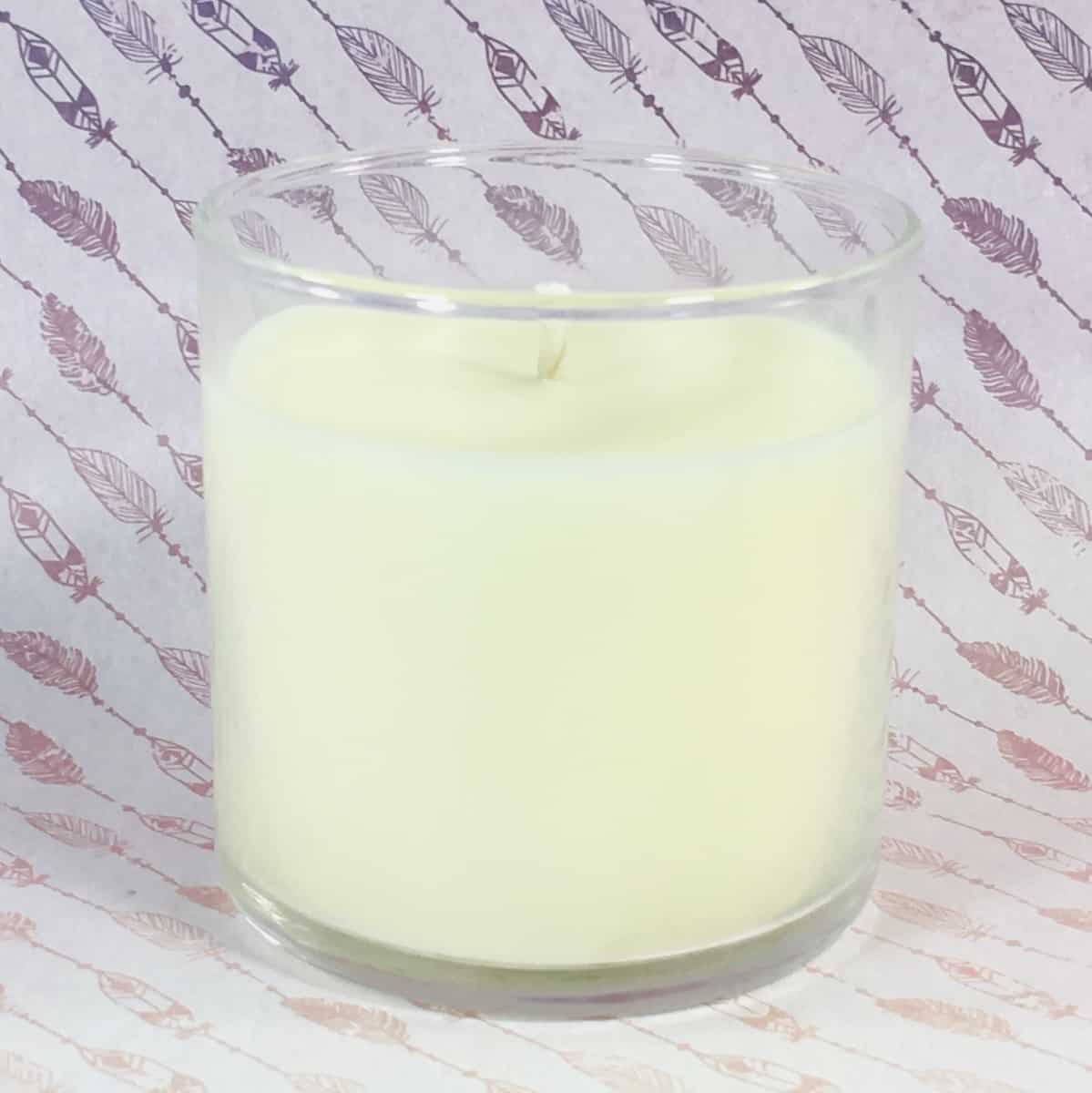 My candle was in a simple, classy, clear glass jar. This makes it suitable for pretty much any decor. I had a look around their Instagram page and it looks like all of their candles are white or off-white in color. The candles are filled with 5 ounces of soy-wax and should burn for around 40 hours. My only wish is that they put the candle scent name somewhere on the label, maybe on the sticker that's on the bottom of the candle. When I burn them I can't remember what scent they are!
I think Wicksly sends a lovely candle each time! The presentation was simple yet elegant, the inclusion of a box of matches was helpful, and the candle looks classy. This month's Cracklin Birch scent was warm and perfect for the upcoming winter season and it smelled even better when it was burning than when it was cold! It almost has a unisex cologne scent, but had more of a woodsy scent while burning. I think the price is reasonable compared to what you might pay for a similar candle on Etsy, plus the shipping is already included.
Are you getting this box too? What scent do you wish Wicksly would send?