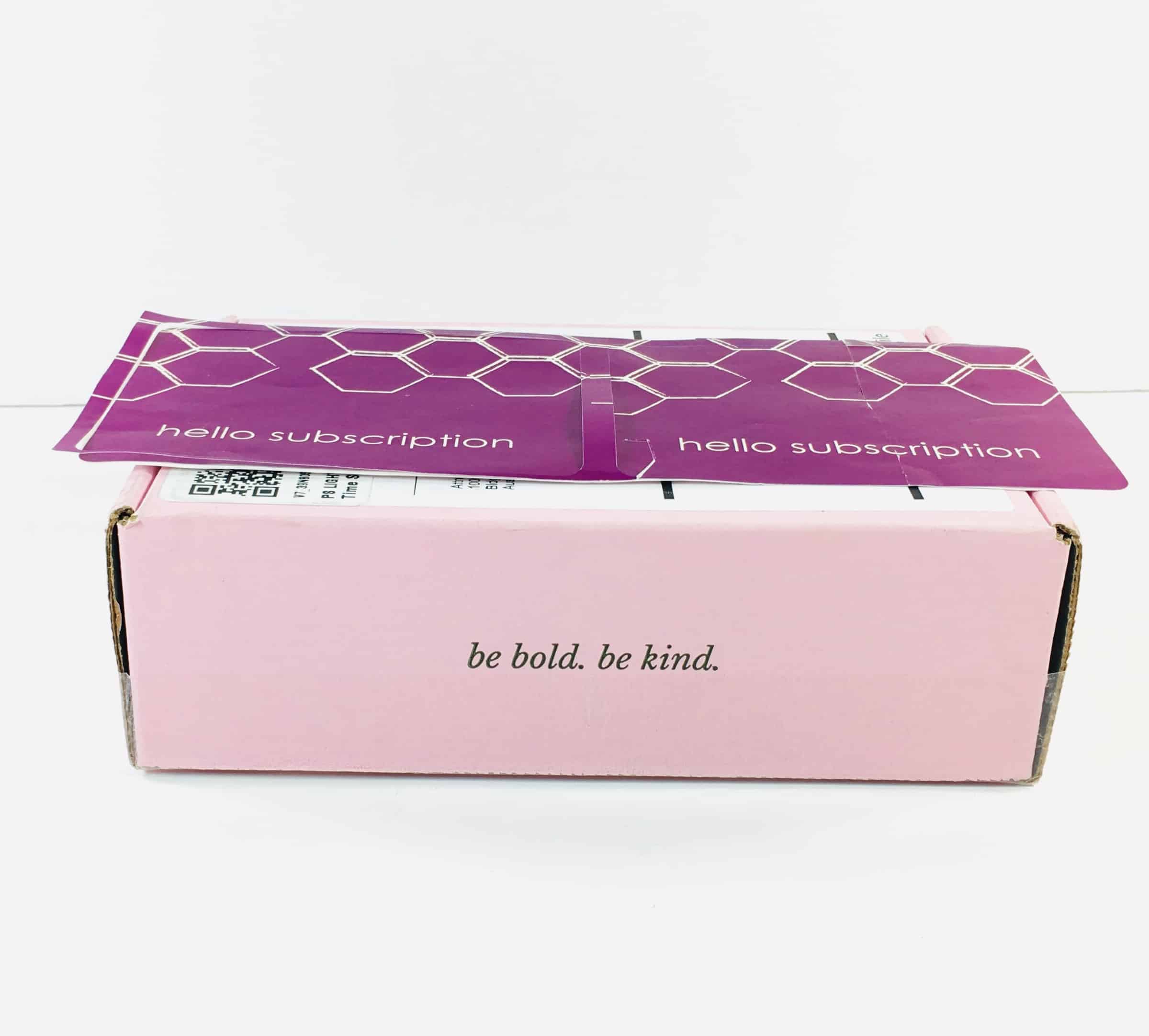 Petit Vour is a monthly vegan beauty subscription box sending the "crème de la cruelty-free." Petit Vour is $18 a month for 4-5 cruelty-free and non-toxic beauty products, mostly deluxe sample sized but with the occasional full-sized item. Prepay for 12 boxes and the price drops to $15 a box! Each box will have a value of between $45-$60. Petit Vour has around 30 ingredients that they pledge NOT to put in boxes and of course, each item must be vegan and cruelty-free.
The Petit Vour Beauty Box is made for the beauty devotee whose lifestyle leans toward compassion.
Each month we'll share the best in plant-based beauty, culled from beauty's kindest. Inside you'll find generously-sized products (personalized to your beauty profile) for you to apply, blend, buff, lather, soak, and spray.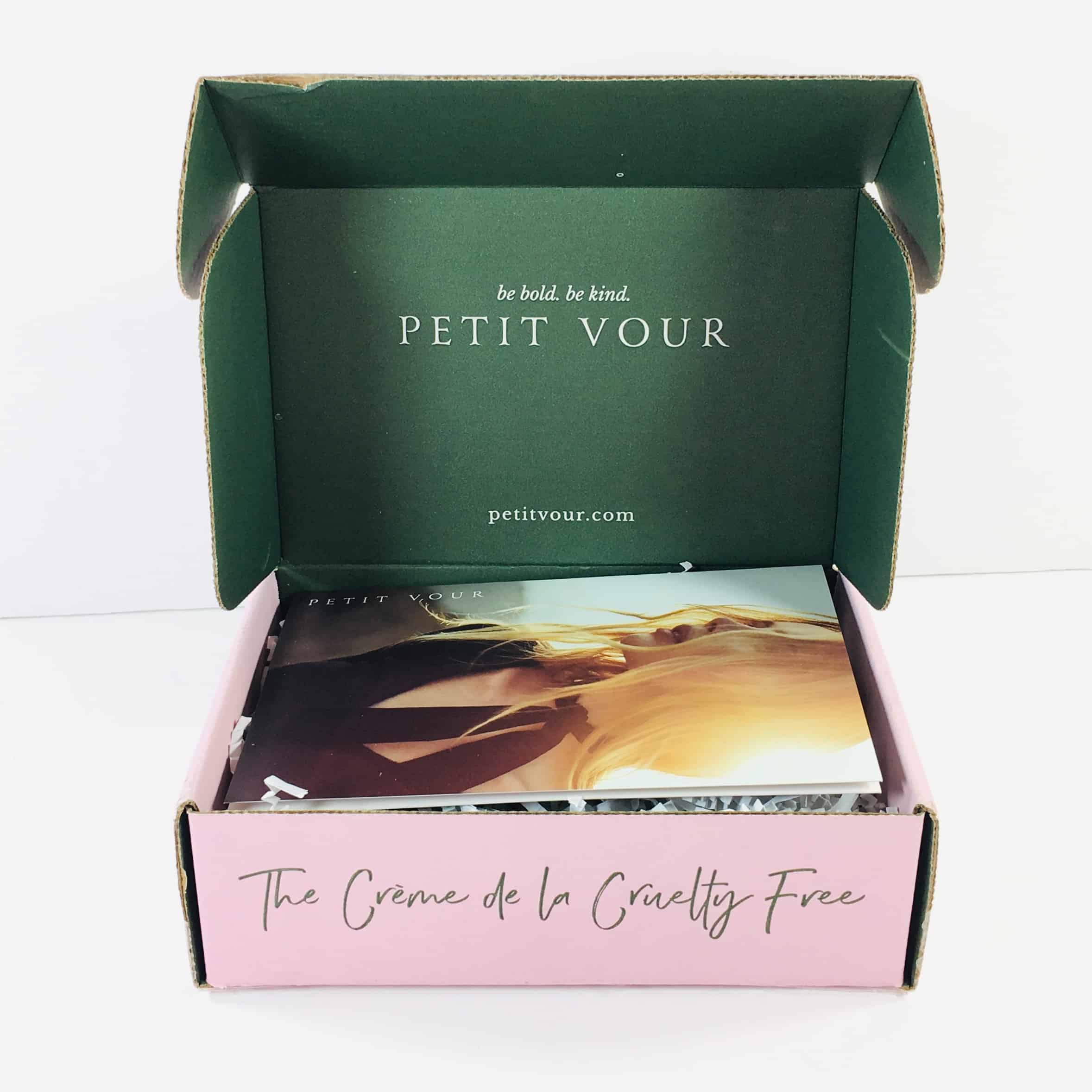 The items were packed in white paper squiggles. I think Petit Vour does a great job at presenting a pretty box.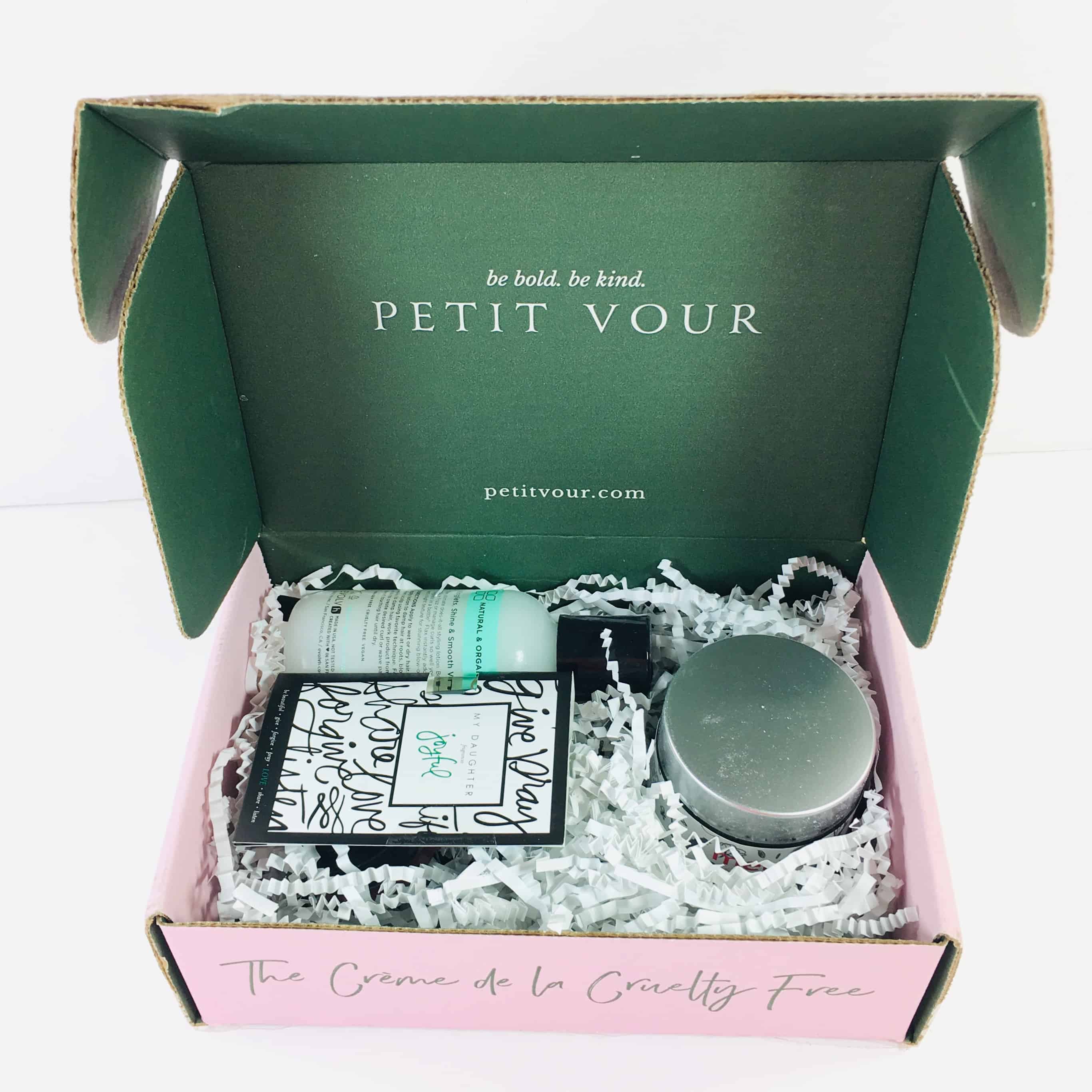 Petit Vour has started putting models on their info cards.
The inside of the card listed each item, some info about the item, and the value.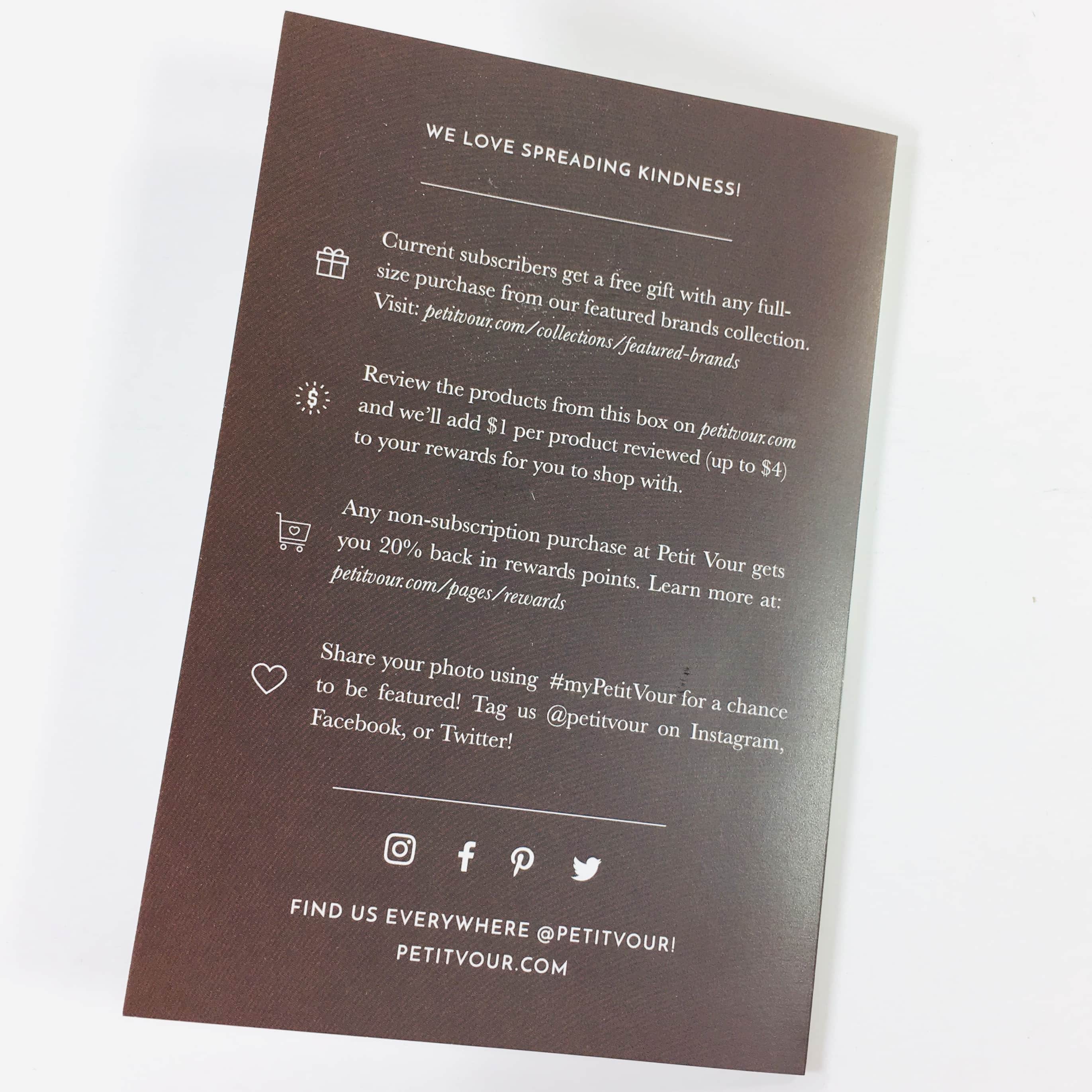 The back of the card gave info on how to earn reward points, plus if you share a photo of your box on social media your picture may be featured!
I received 4 products this month and they are all for different beauty areas. I love when that happens!
Everything in my box!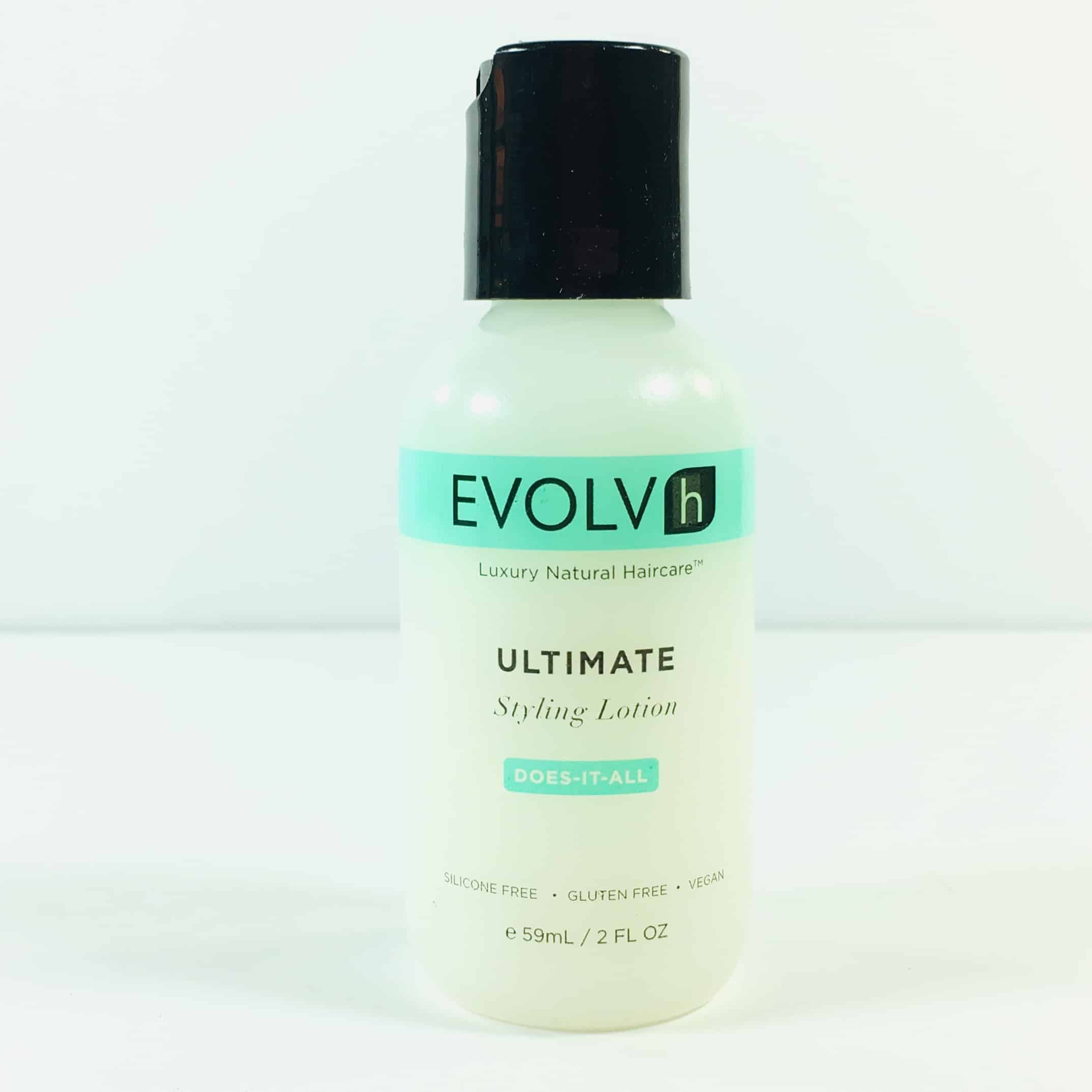 Evolv H Ultimate Styling Lotion ($11) is a 5-in-1 product that is supposed to create volume, hold style, de-frizz, add shine, and define curls. I have fine hair so I was worried that this product would not work for my hair but it stated it is light-weight so I gave it a go.
I was surprised that it didn't flatten my hair, but I used just a little bit before blow-drying my hair. I would avoid using on bangs if you have fine hair but it worked pretty well.
Mettā Skincare Comforting Hand Balm ($11) We have had a bit of an early winter here in Central Texas and my hands are proof. I need all the help I can get since I wash my hands all the time. Enter one of my favorite brands. I have enjoyed every product I've ever received from this Australian-based brand!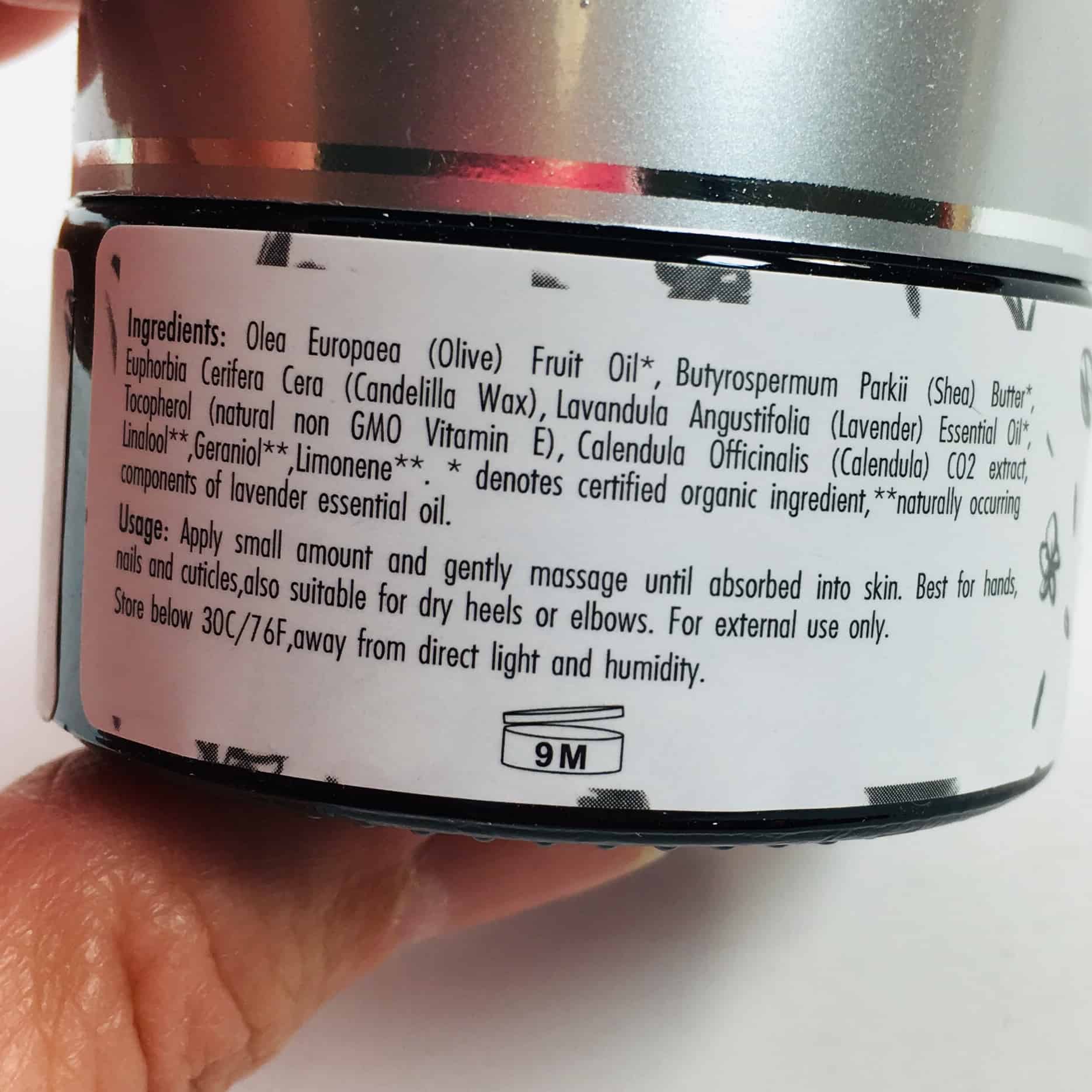 Olive oil, shea butter, lavender essential oil, and calendula extract are some of the ingredients. Lavender has calming properties while calendula is known as being anti-inflammatory.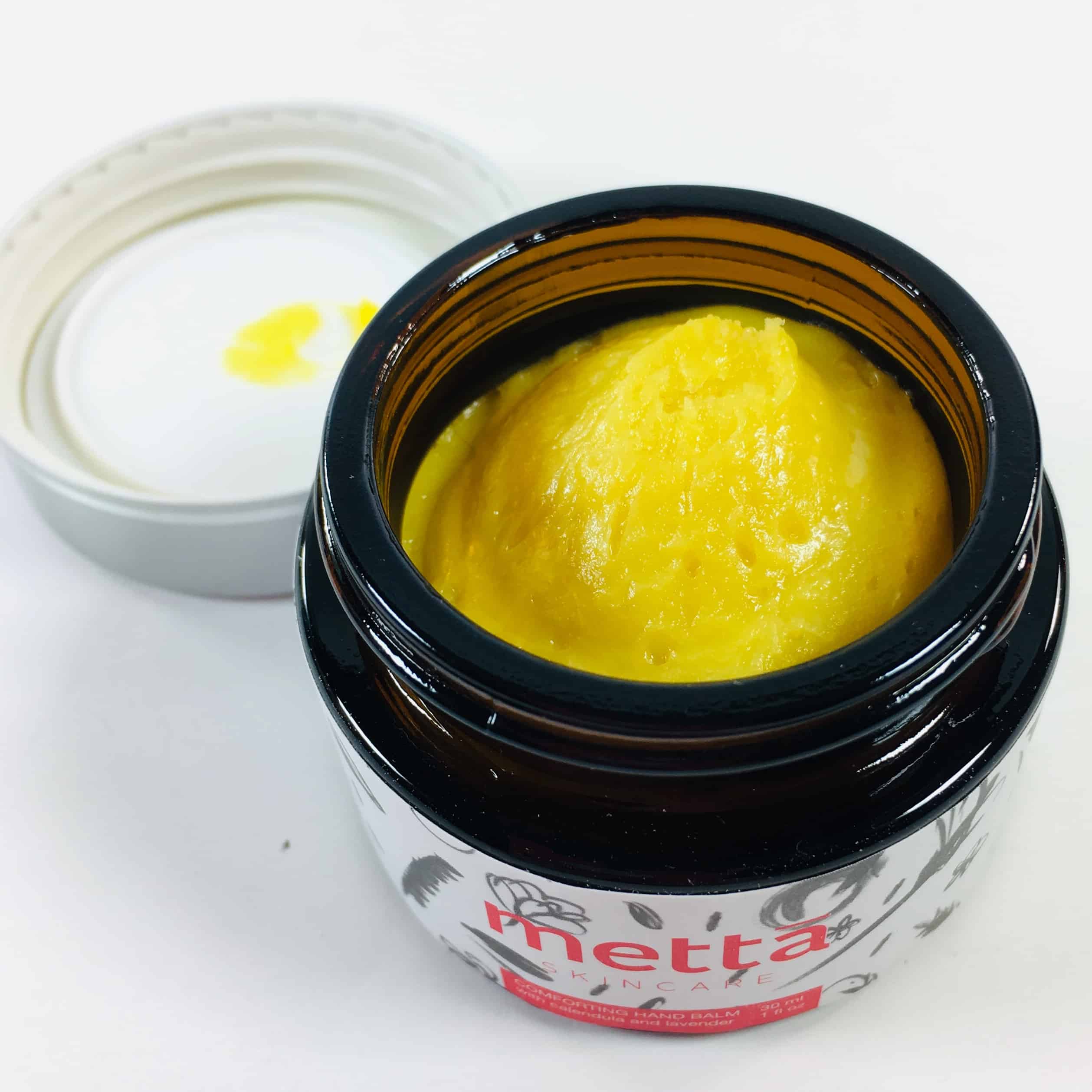 It is a thick balm that instantly melts as soon as you start rubbing it on dry skin. I use it before bed because it is kind of greasy. You can also apply to cuticles, elbows, heels, or other dry patches of skin.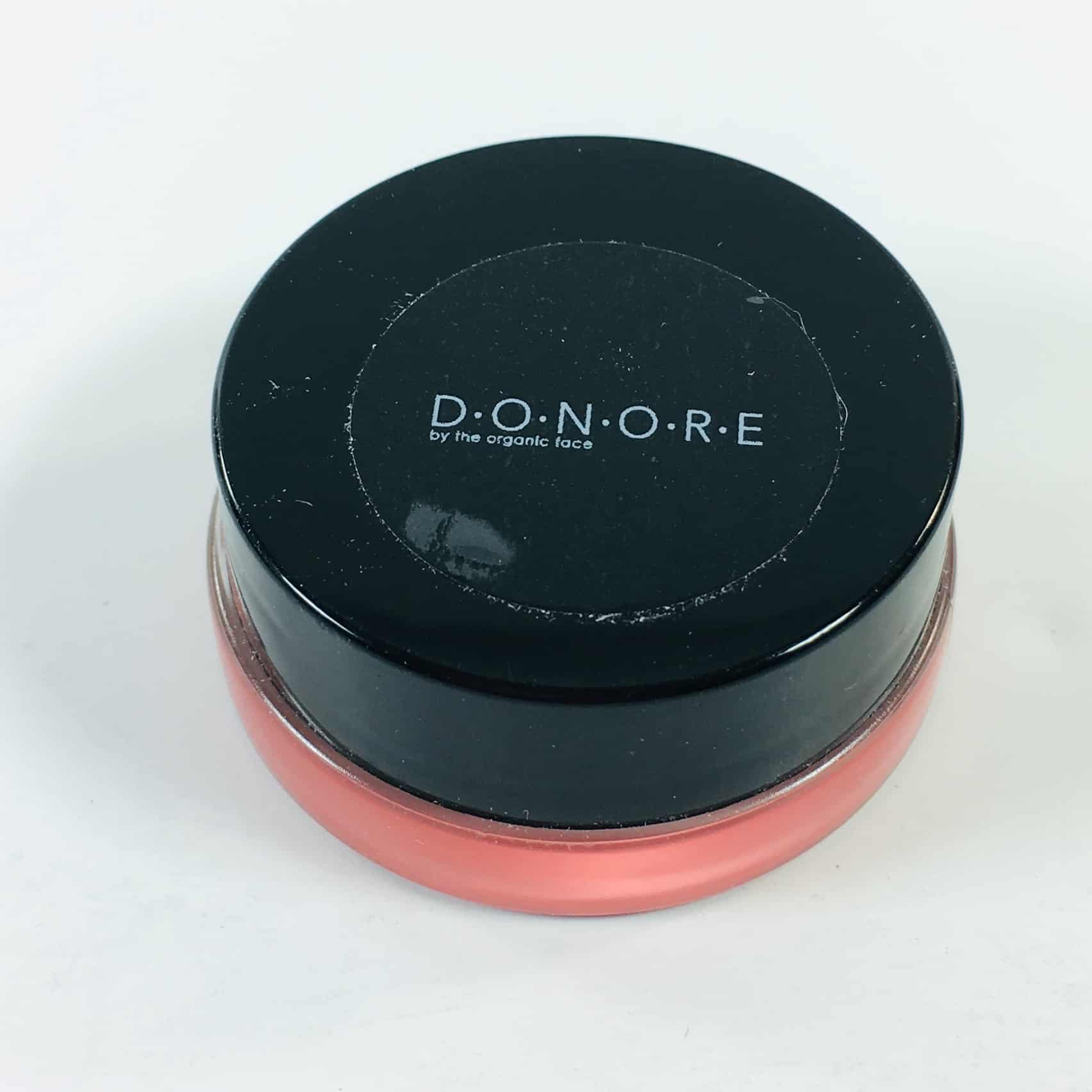 DONORE Lip & Cheek Pod ($22) There are 5 shades available on the Petit Vour site, and while this product wasn't marked with anything other than the brand name, I believe I received the shade "Tiger Melon", which is described as "vibrant coral pink with a hint of shimmer".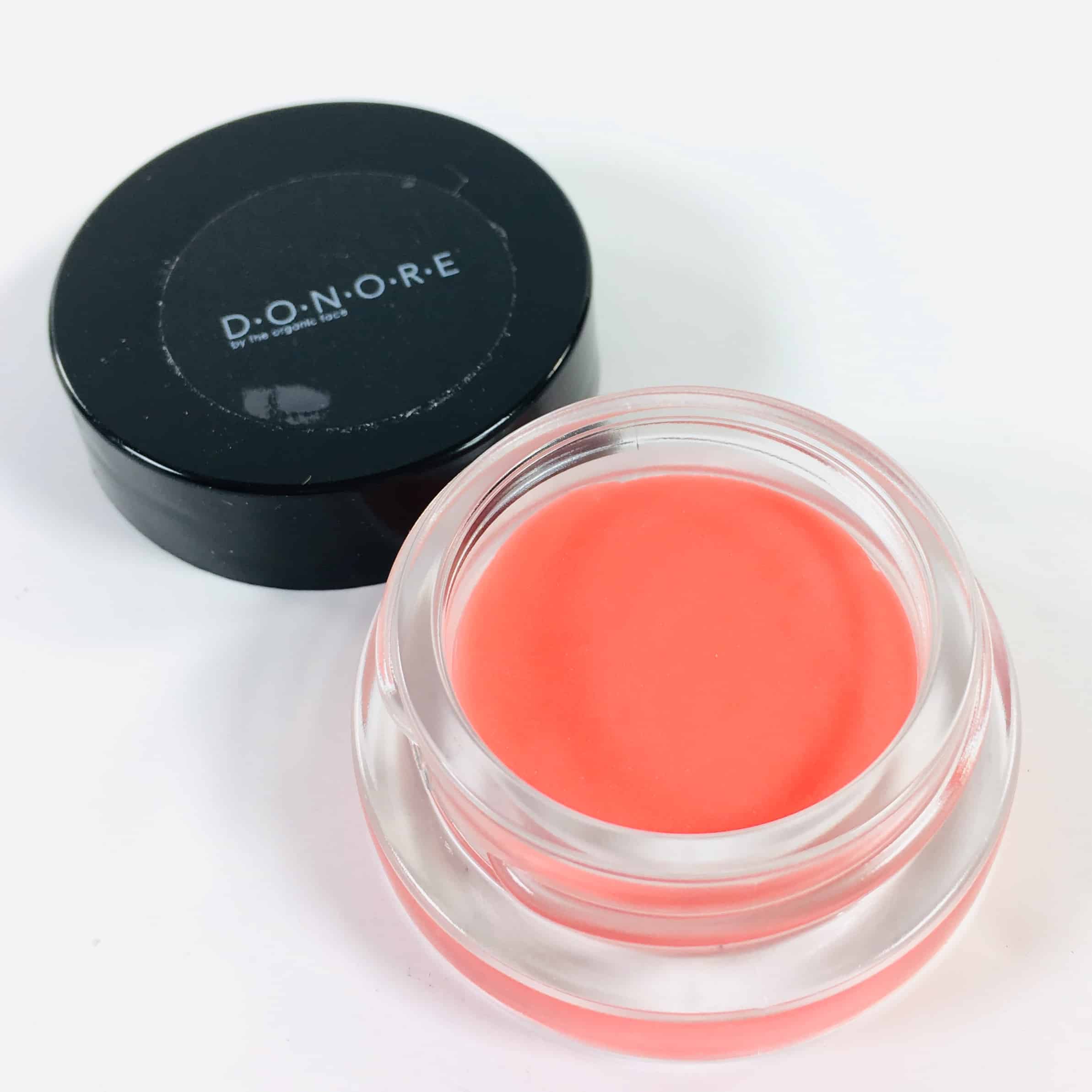 The ingredients are all oils and plant wax and plant extracts. I found castor & jojoba oil, shea & cocoa butter, and rosemary & lavender extracts among the ingredients. It is very soothing and may be used on lips or cheeks.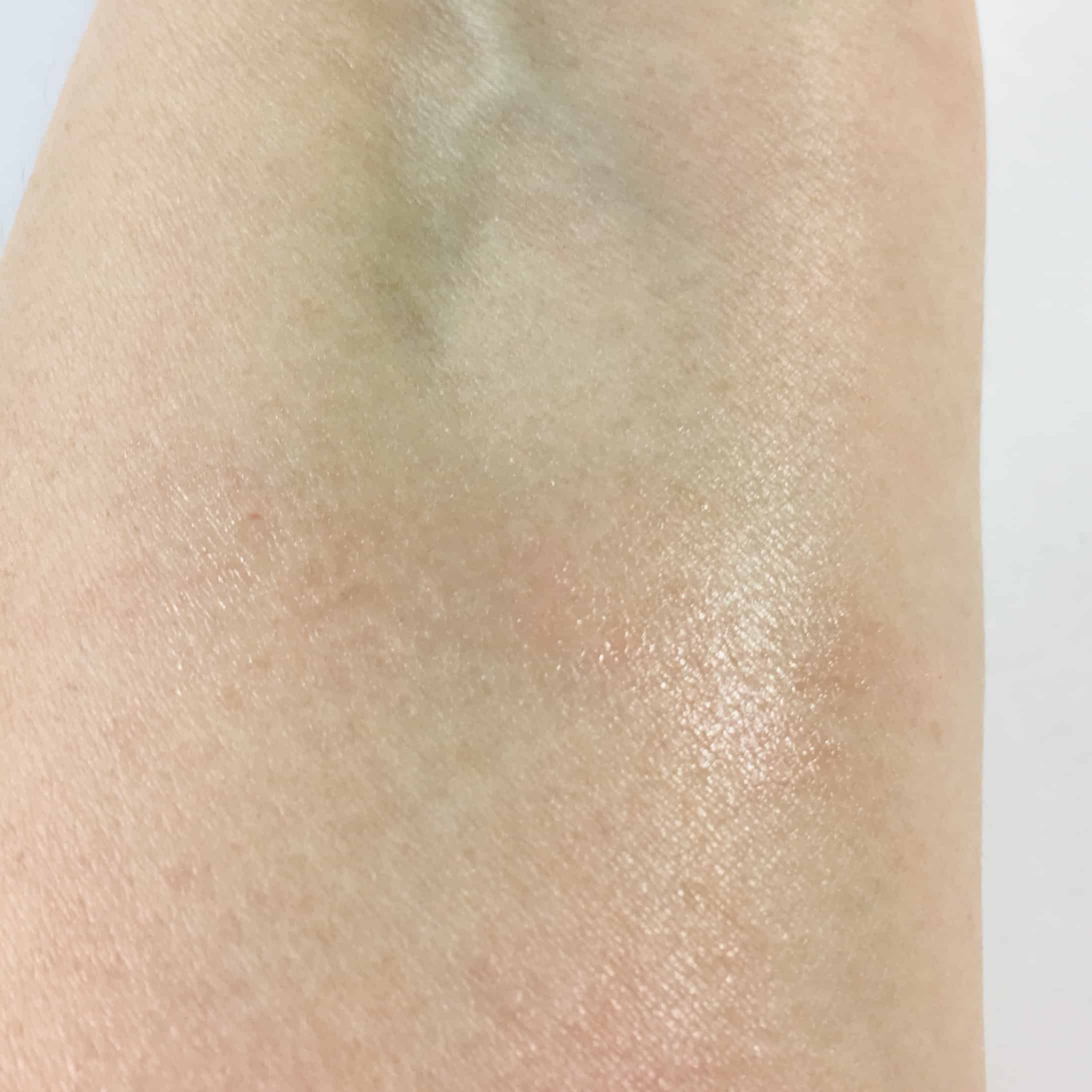 Petit Vour said this is "super pigmented" but as you can see (or not see, actually) it is very faint. It will go into my lip balm pile, although it could probably be used on cuticles too.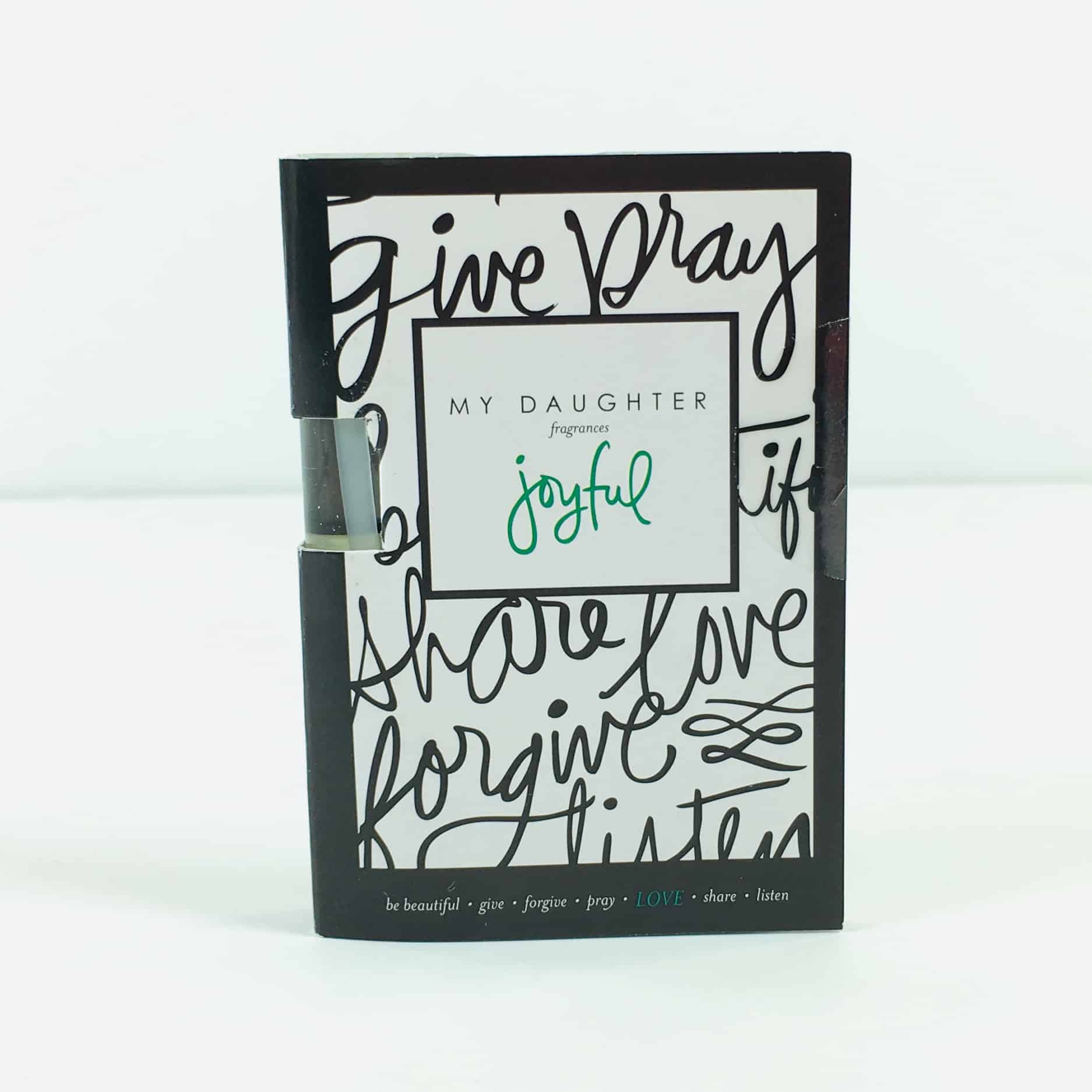 My Daughter Fragrances Joyful ($2) I love to try perfumes and am always happy to see them show up in subscription boxes. This brand isn't available in any stores near me so that makes me even happier to try it out. I am not a person who will buy a full-sized bottle without sampling a scent at least a few different times.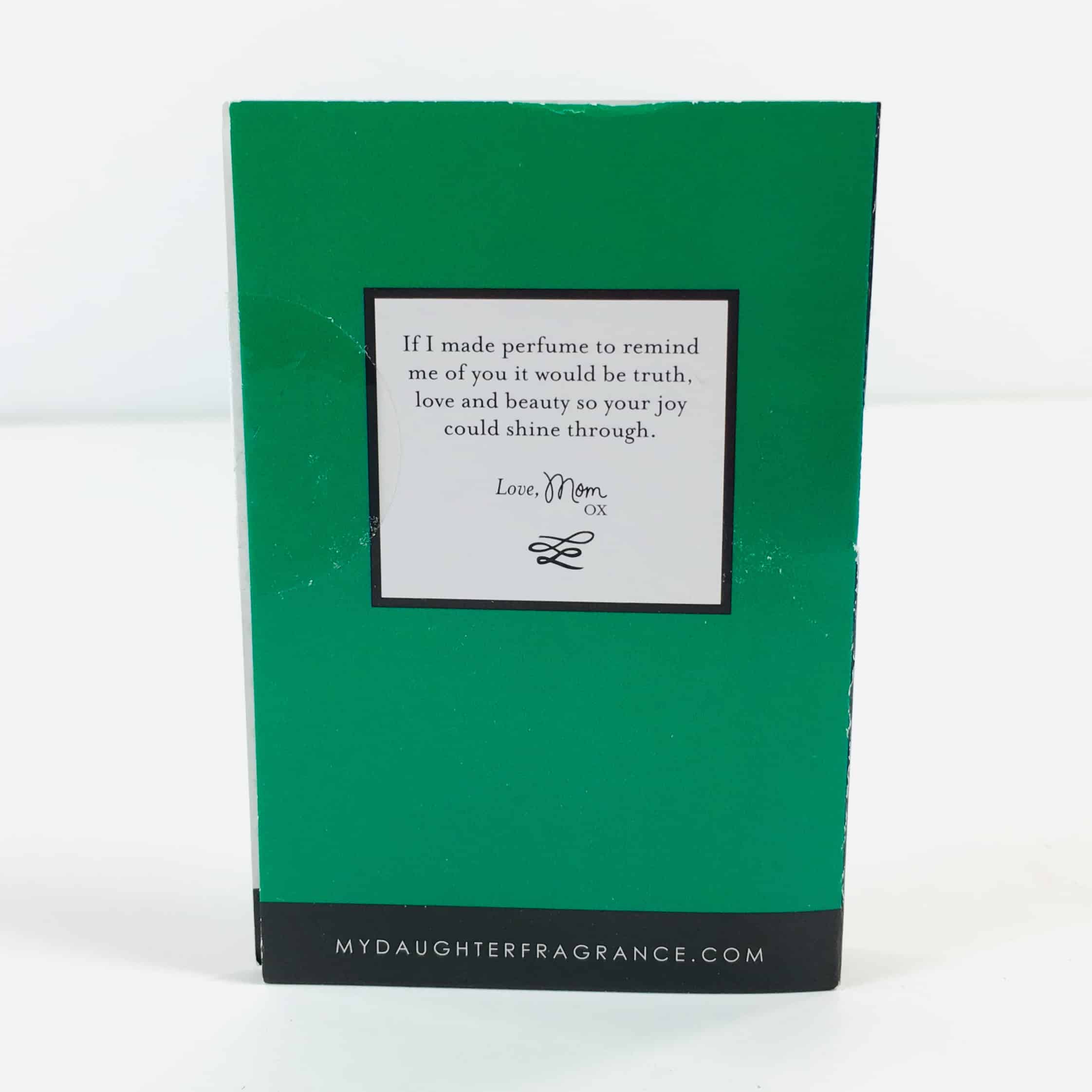 Aww, the statement on the back is super sweet!
Perfume notes include grapefruit, sandalwood, rose oil, jasmine, and spearmint. It is bright, floral, and uplifting, a citrus and white floral blend. I only have two problems with it. The first is that this type of sample bottle needs to go away, I had a hard time opening it and there are sprayers now, so let's move beyond the '80's. Also, this is a sunny, happy fragrance that is more suitable for warmer times of the year.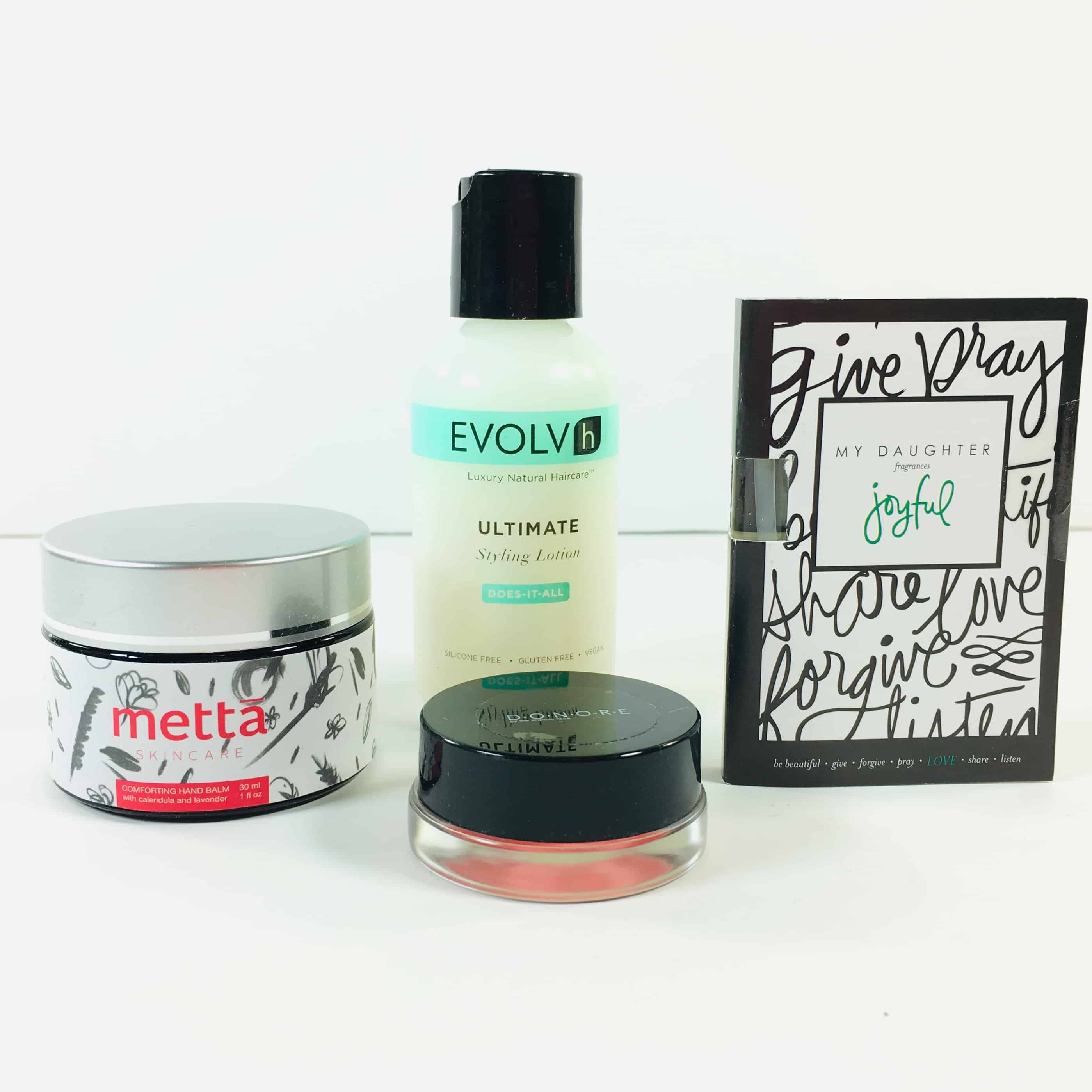 I am always happy when I see my pretty Petit Vour Beauty Box in my mailbox! They send a wonderful assortment of products and I enjoy trying the brands, some of which are favorites, others are new-to-me. The balm helped soothe my hands over night while the lip product will help my lips look healthy and keep them moist. I was surprised to find that the hair product worked for my hair type, and although the fragrance seemed out of season it still smelled pleasant (but seriously, switch to a sprayer sample bottle!). My items had a value of around $46!!!
What did you think of the November Petit Vour? I'd love to hear your thoughts on this box in the comments! 
Visit Petit Vour to subscribe or find out more about this vegan beauty subscription box!