eSalon Custom Hair Color is an at home custom color subscription. When you first log in and sign up you fill out a survey and answer questions about what you are looking for in a color and what color you currently are etc. eSalon then has a chart showing where you are and what would work for you. From this, they will send a custom blended color right to your door.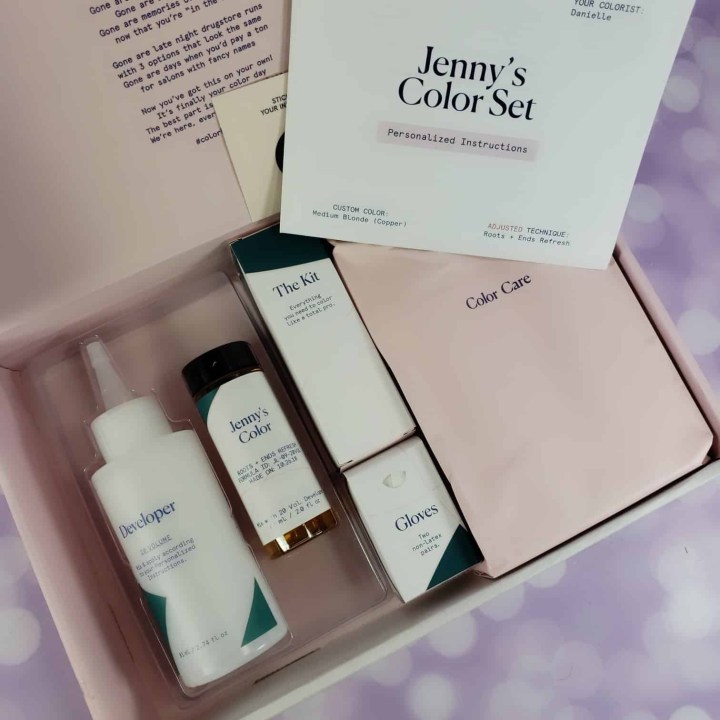 The bigger box with all of my color and extras in one place!
DEAL: eSalon's color is $24.95 per box, $19.99 on subscription – try your first month for $10 with this link!
I got my normal color this month that is mainly for my roots. The box comes with a bottle of the developer, color, gloves, the kit and a sticker.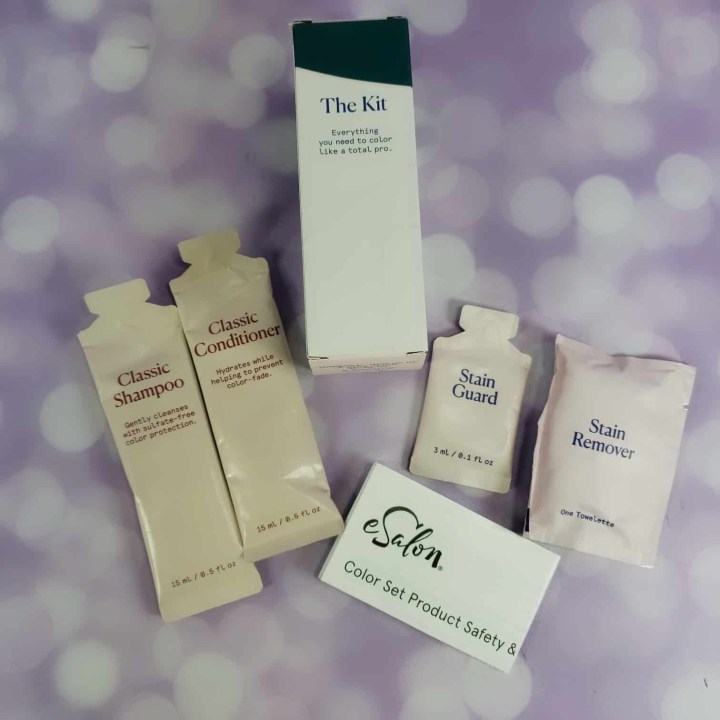 The kit box comes with stain guard and remover, and shampoo and conditioner.
The coloring directions came in a new pocket sleeve this month to go along with the new box design. You can see right on the front that I didn't adjust my color this month. Adjusting color is easy and I can just go into my account an make a note. I usually try to do this right after I color my hair for the next time so I don't forget.
The thorough instructions on the back side of the insert are easy to follow.
It's been awhile since I've colored my hair and it was looking a bit dull and lifeless. I was so in need of a fresh color.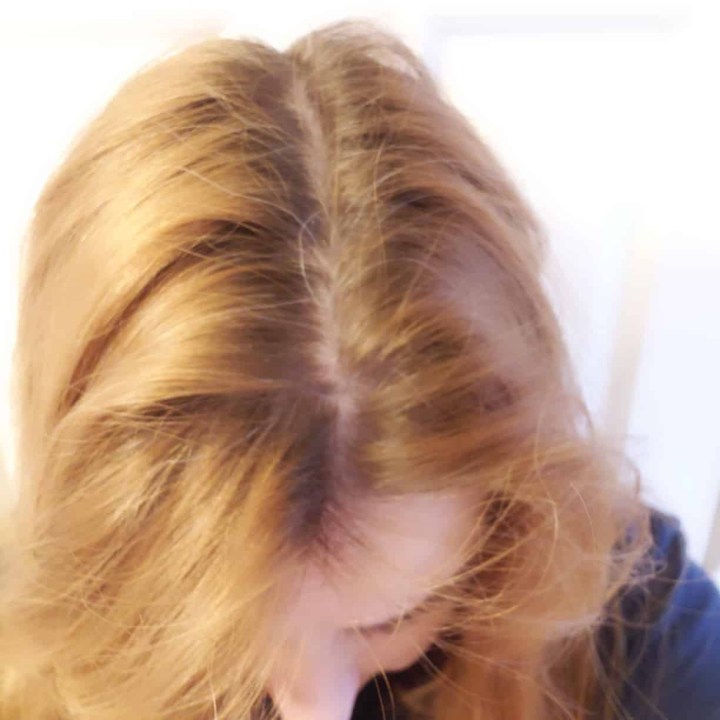 The tale-tell top look. My roots are dark and those greys are front and center.  Getting old sucks some times.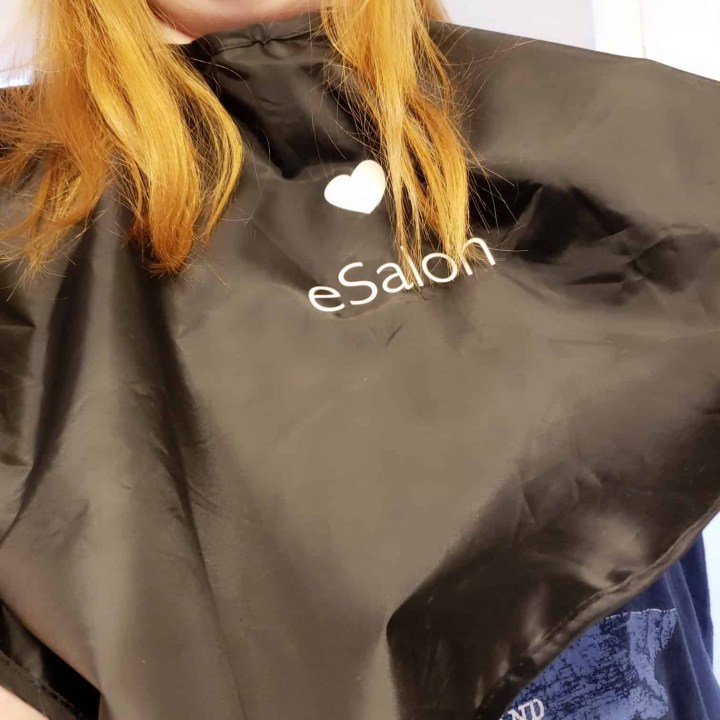 To work on my hair you can use a towel around your shoulders but I found that to be a bit cumbersome so I got the eSalon cape. I flipped it around for the picture but normally this is on my back so my hair lands on it while it's wet.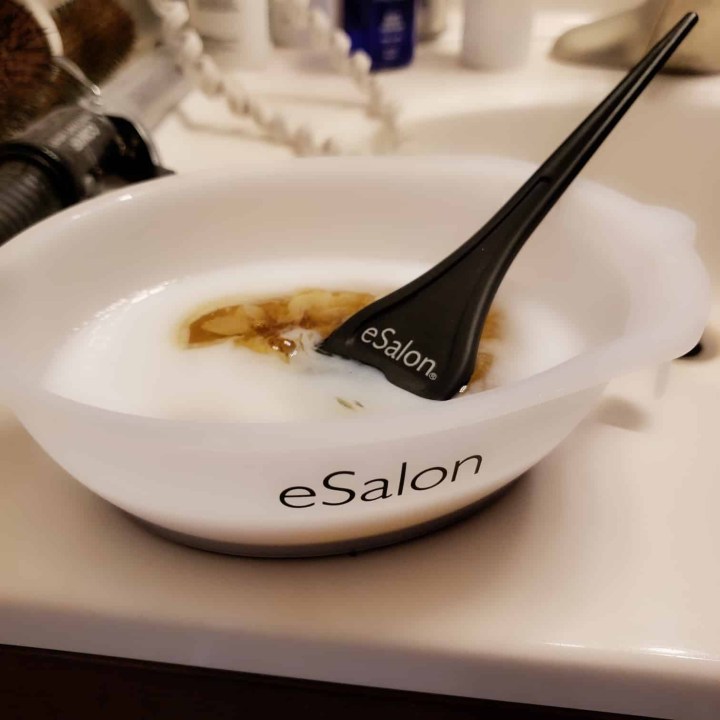 I also have the eSalon coloring supplies kit. It comes with the bowl, brush, some clips, and a timer. Once I decided this was going to be my go-to coloring plan the tools make it that much easier.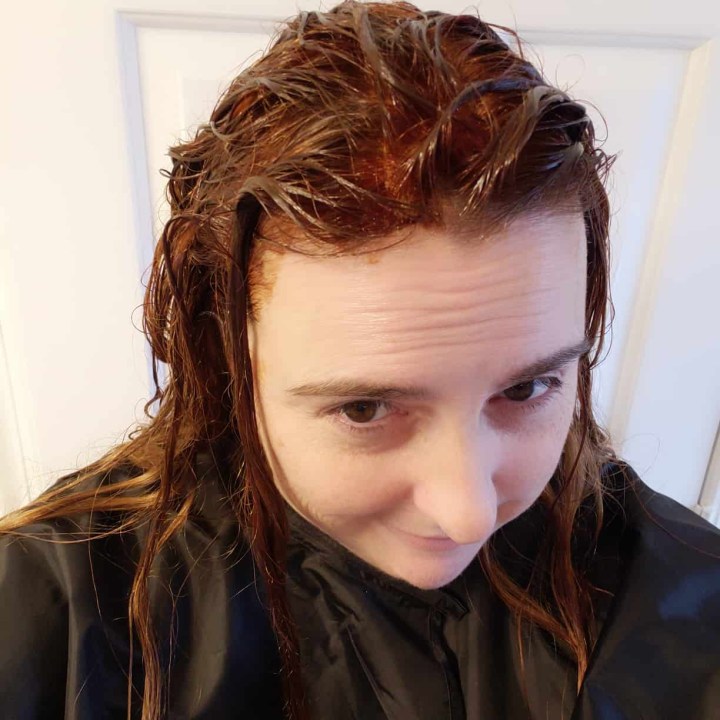 Color in and ready to go. I concentrate on my roots and then just pull a bit of color through as I work.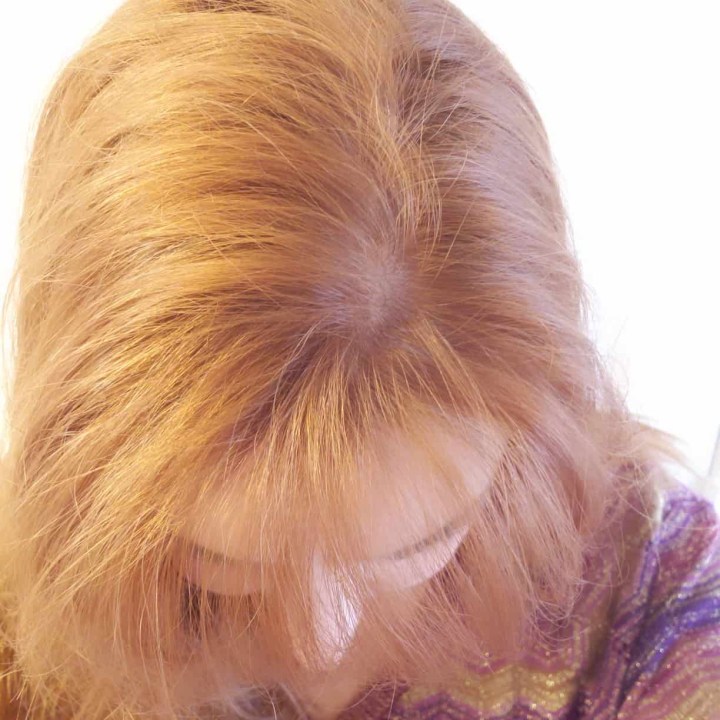 Yay! I always love the after top view. Look how blended my roots look and how the greys don't jump out and scream look at me look at me!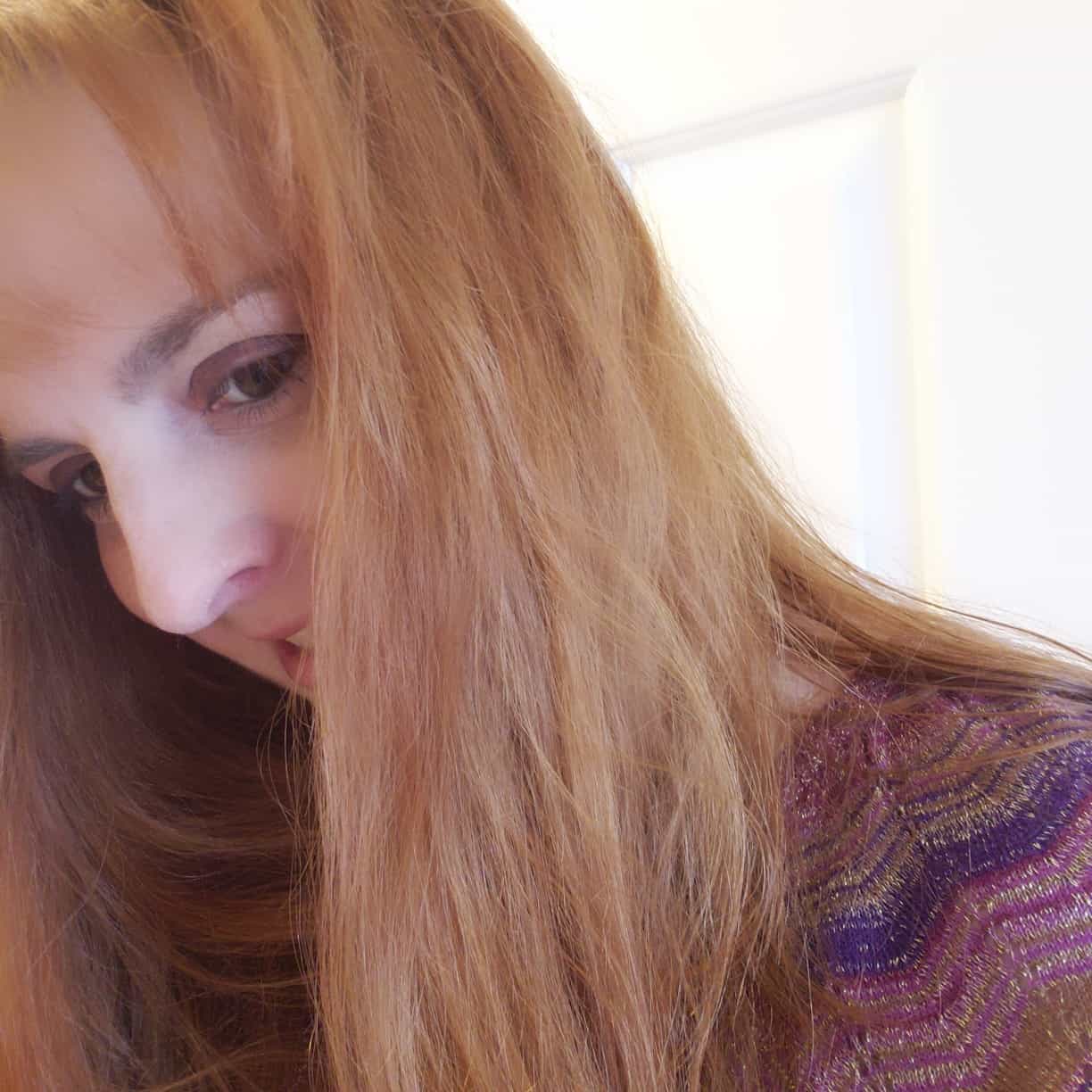 Finished color and look how more alive my hair looks. I'm in love with the look, feel and overall look of my hair after I color it. It always feels and flows great after I've done it.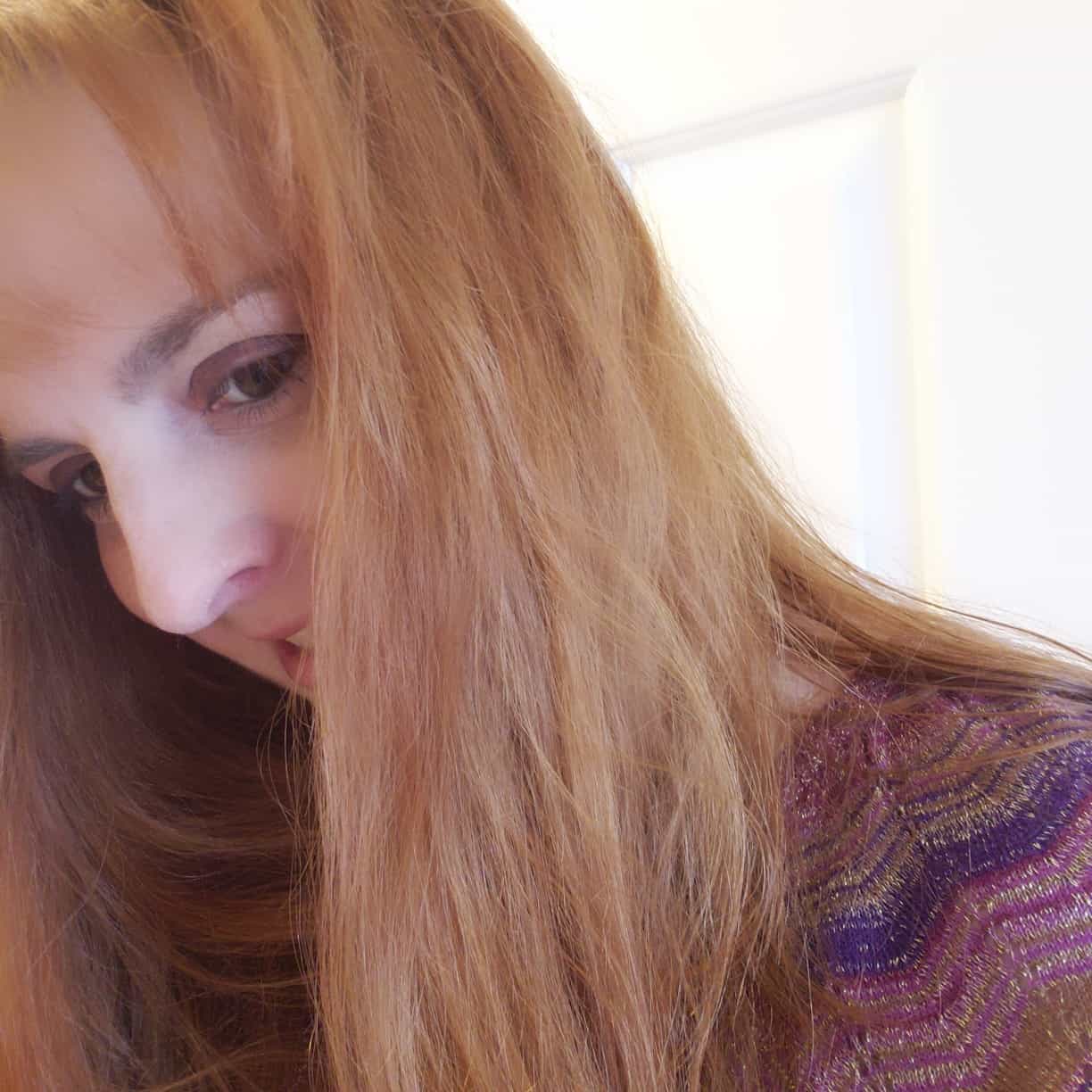 eSalon used to have a separate subscription for their extras called the Matchup but they now just have them available as extras in your box. I got a couple extras in my box this month. If you choose your favorites to auto-ship them, you save 20% on your extras.
Heart Lock It Love Unconditionally Conditioner ($15.00 each) – As you can see I have long hair and I go through conditioner twice as fast as shampoo so this month I decided to get a couple of conditioners to go with my shampoos.  eSalon makes that easy to do and you can order as many or as few of each item you want. Sulfate-free shampoo that is perfect for color treated hair and gentle conditioner that hydrates while preventing your color-treated hair.
eSalon makes coloring my hair so easy and something that I will actually keep up with. I've thought about going to salons and getting color but I really do not have the time and with eSalon I can easily work it in whenever I have about an hour at home. The look comes out amazing and I always feel fantastic afterward.
Have a happy hair day!
Do you color your own hair? Have you tried eSalon? You can try your first at-home color for $10 with this link – no coupon code required!